* (restored)
______________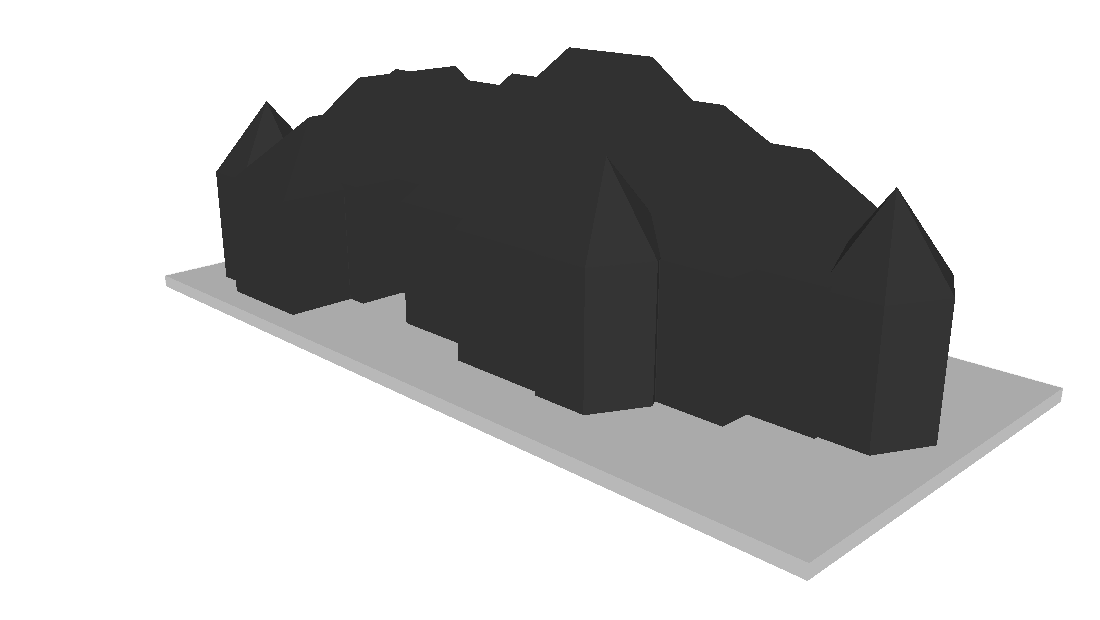 ______________
The Hüseyin Avni Paşa Mansion in Istanbul was completely destroyed by flames on the afternoon of June 28. "[During our analysis of the incident] we discovered there were no electrical connections in the abandoned mansion … the exact reason of the fire cannot be determined, as no [concrete] factor as to what could have caused the blaze has been found," the fire department's report said.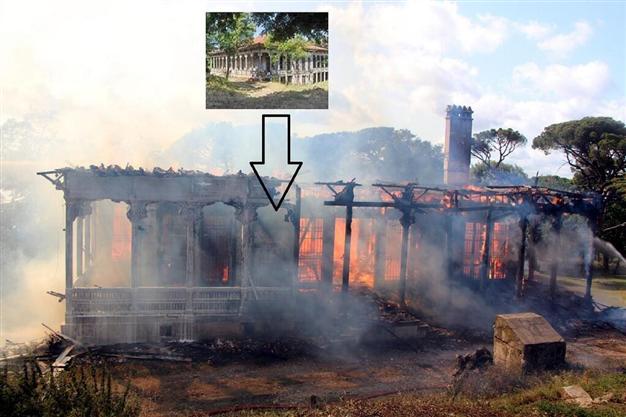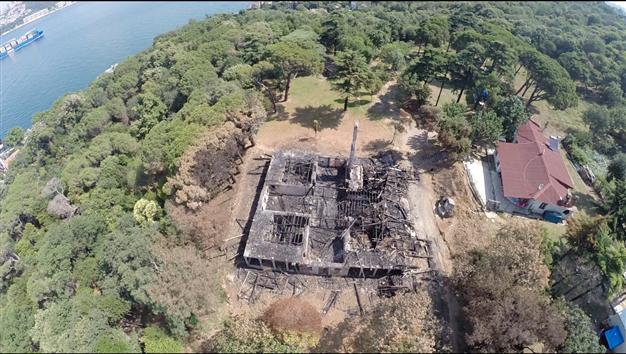 _______________
A party intended to be a small gathering for friends saw 2,000 young revelers turn up causing over £400,000 in damage. 60 police cars were called in to deal with the shindig which had been promoted on Twitter using the hashtag #MansionParty. Parents of the boy who hosted the party said they had given him permission 'to have a small number of people over'. However, after posting news of the party to social media, the house in Brampton, Ontario was flooded with young people who fueled by drinking, drugs, and deafening techno music, proceeded to destroy virtually everything in the house. One party goer called Nick, who claimed to be 16, said: 'There were hundreds of people here. Some people were climbing over ladders, smashing the windows, and trying to drive their cars into the party through the walls'.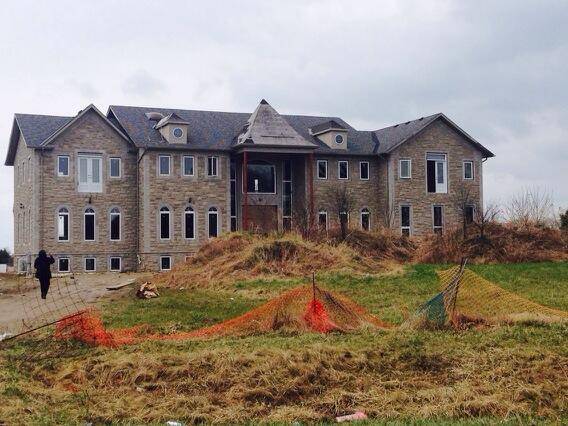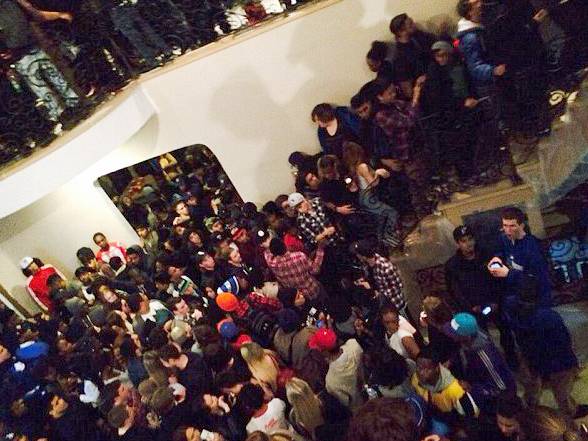 ________________
Superstar rapper 50 Cent's mansion burned to the ground Friday – and his enraged ex-girlfriend, who was living in the house with their son, accused the entertainer of torching the $2.4 million Long Island home. Shaniqua Tompkins and two of her children, including the rapper's 10-year-old son, Marquise, were among six people who fled the early morning Dix Hills blaze. "He tried to kill me and his own child," Tompkins claimed, as she stood screaming outside the decimated mansion hours after the inferno. 50 Cent's reps refused to respond to her allegations.
_______________
Destroy the Mansion!!!! The owners are gone… The house has no one in it… and i have a rocket launcher and bombs… hehehe… BY ZORO GAMING. odd51 Wut!? I'm juste finishing to destroys!!! 4 days * LittleLittleAdelyn Yes, I know. It's just colored again. 4 weeks * SpazzMan502 Has nobody noticed how it's ALL free modeled? Completely free modeled. If you look closer, that house is a recolored version of haunted mansion. 1 month * zenny911 I I LOVE IT ME ZOMBE 5 months * amyiou Builders Club fun yayayyayayayayaya 5 months * zenny911BBBBBBBBOOOOOOOOOOOOOOYYYYYYYYYYYYYYYYYYYYYYAAAAAAAAA 5 months * policeofficer295 fun!! 6 months * Artoro Awesome game! But the couch in the attic can't get destroyed. 😛 1 year * epicdude5843 2 people are haters 1 year * ChefHayden FUN!!!! XDXDXDXDXDXDXDXDXD 1 year * SoulEliminator 1 person (Who disliked) was still inside the house while it was destroyed. xD 1 year
_______________
Giant boulders the size of a house have left a trail of destruction during rockfall in rural Italy. The enormous boulders ripped through a 300-year-old mansion – causing millions of pounds worth of damage.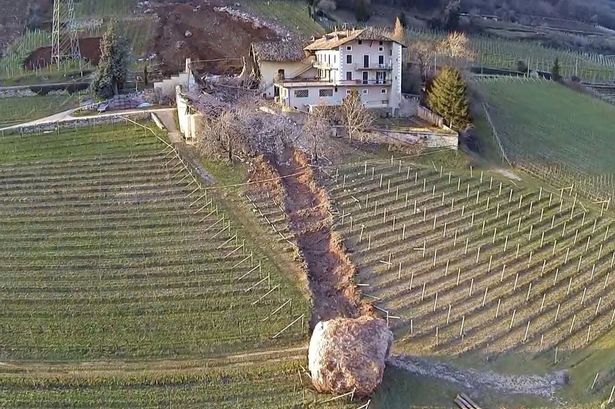 ________________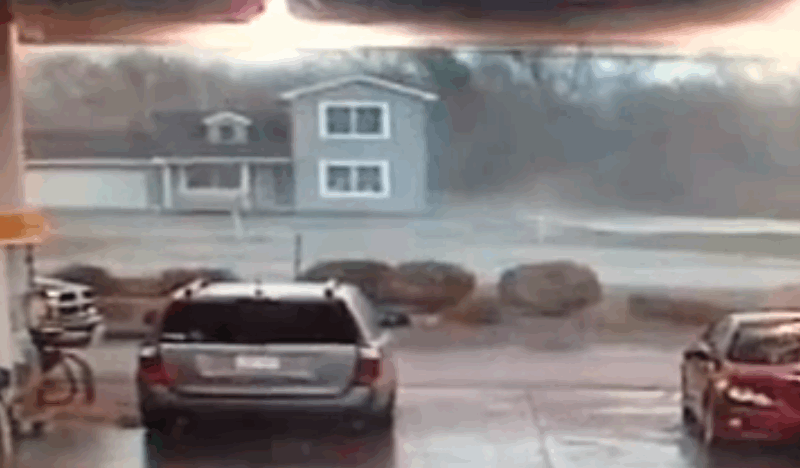 ______________
Fire guts historic mansion once owned by Polaroid founder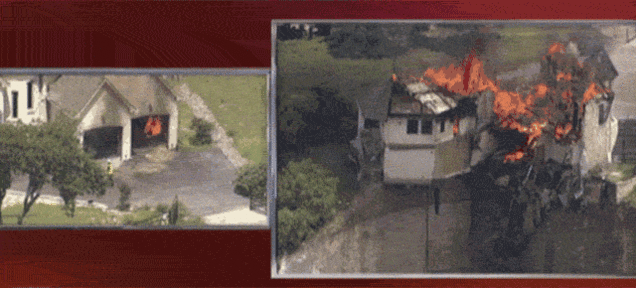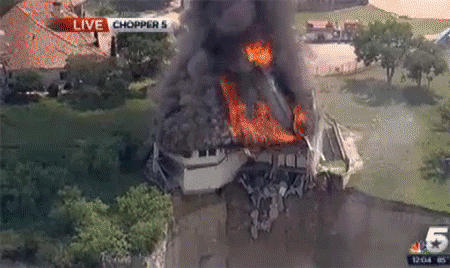 ______________
It's been two weeks since this lavish seaside Mansion was beaten, smashed and burnt by angry mobs. Neighbours around the home say it was occupied by a nephew of former president Zine el-Abidine Ben Ali. Every day, several Tunisians can be seen at the home going through debris and taking pieces of the home, Sami Soukah says, "They stole the people's money. We are not sorry that this happened." Another angry Tunisian described the home as an "illegal building" built on "illegal land." Today, the Mansion is just a shell with an infinity pool filled with debris, wide screen TV's smashed, furniture charred, 30 Foot Floor to Ceiling Windows completely shattered and the smell of fire is strongly present. There is also a large amount of graffiti spread throughout the home including "The Rich got Richer. The Poor got Poorer" which can be seen on a wall in a marble tiled bedroom, which once had a jacuzzi. Another wrote "You killed the people, Ben Ali," in the hallway overlooking the landscaped gardens which includes tropical plants and fountains. Many of the onlookers had never known how lavishly Ben Ali's family lived, so when the Mansion was ransacked the people were shocked.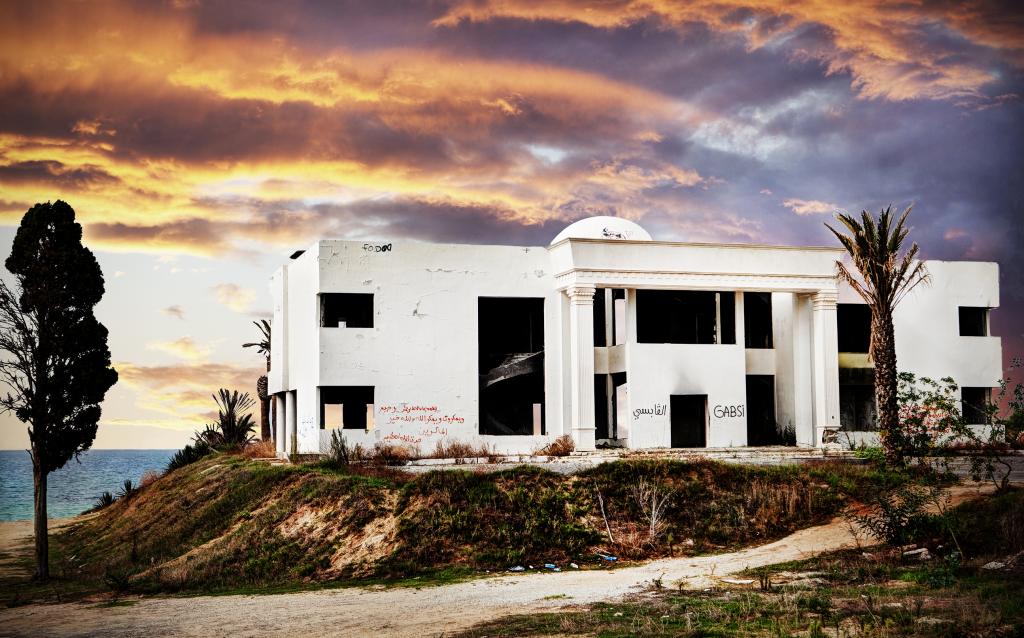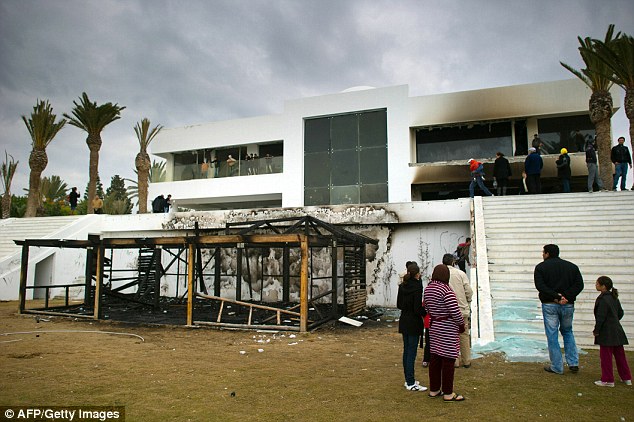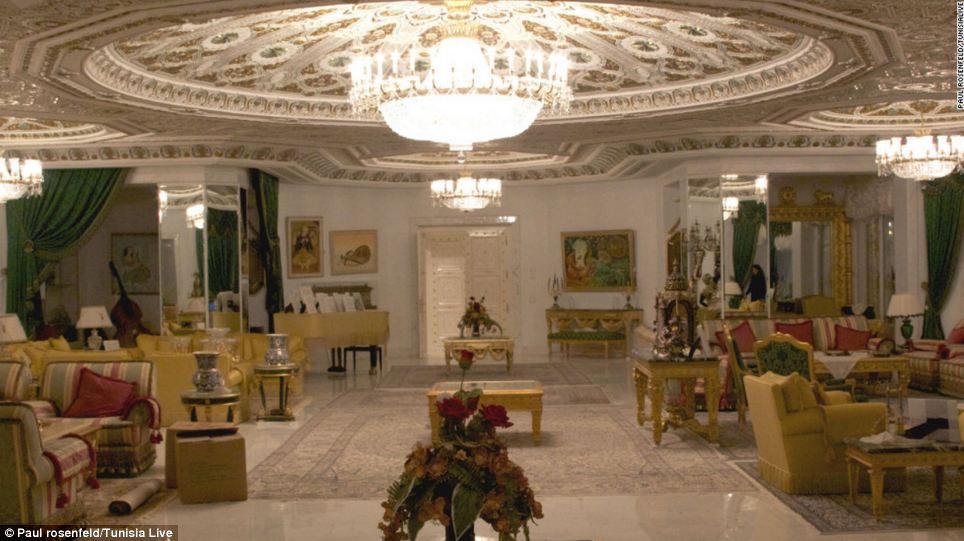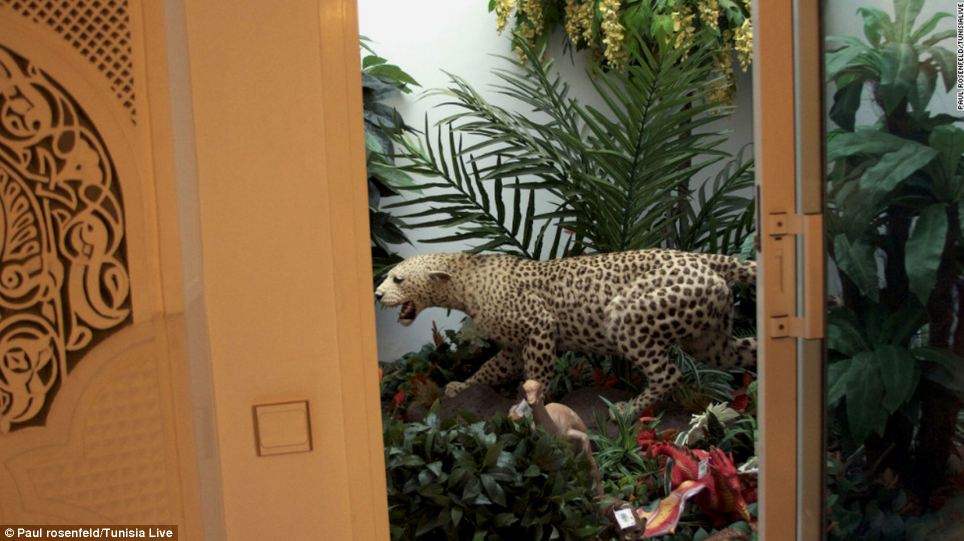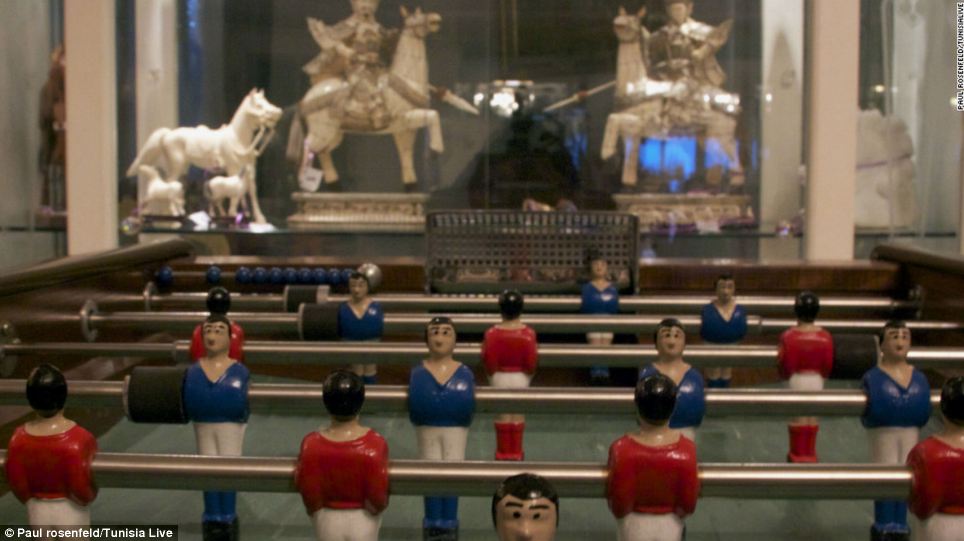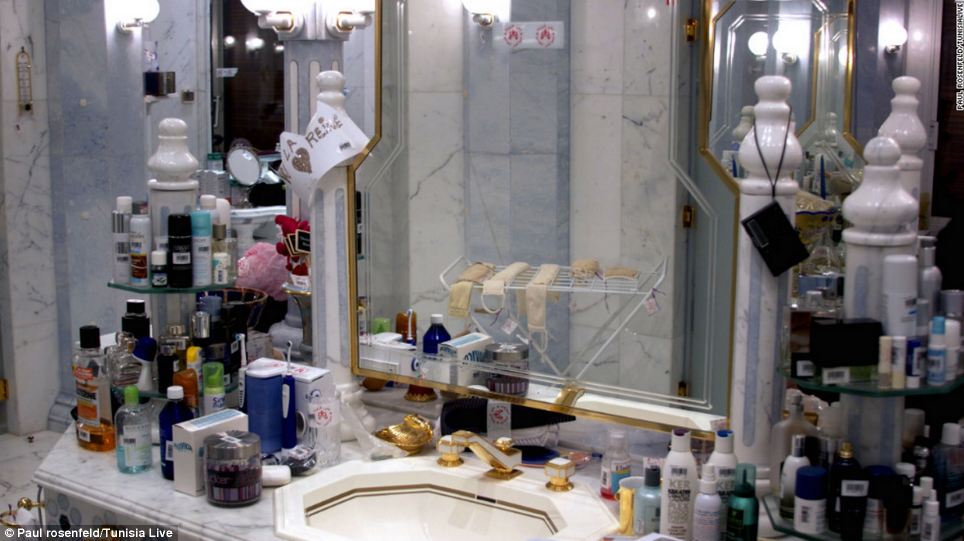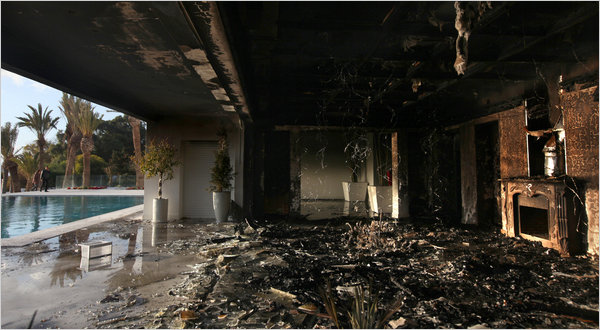 ______________
The film's crew and designers spent months building the replica building in the middle of the English countryside to create the perfect mansion worthy of a secret agent. But in true action film style, nothing ever stays standing or intact for too long. And last night, James Bond's countryside lodge in Skyfall was destroyed in a huge explosion as more scenes were filmed for the upcoming 007 film. The purpose-built mansion, made from plywood and plaster. Even though the house and the set were razed to the ground last night, Javier Bardem, who plays the movie's villain, was asked not to light up in case he accidentally started a fire too early. 'Javier loves his cigarettes and is always smoking on set to pass the time. The Skyfall lodge has been built in a field with some pretty dry grass, though. It wouldn't take much for one of his butts to catch alight. They've had word with him and he keeps well away now when on a smoke break.'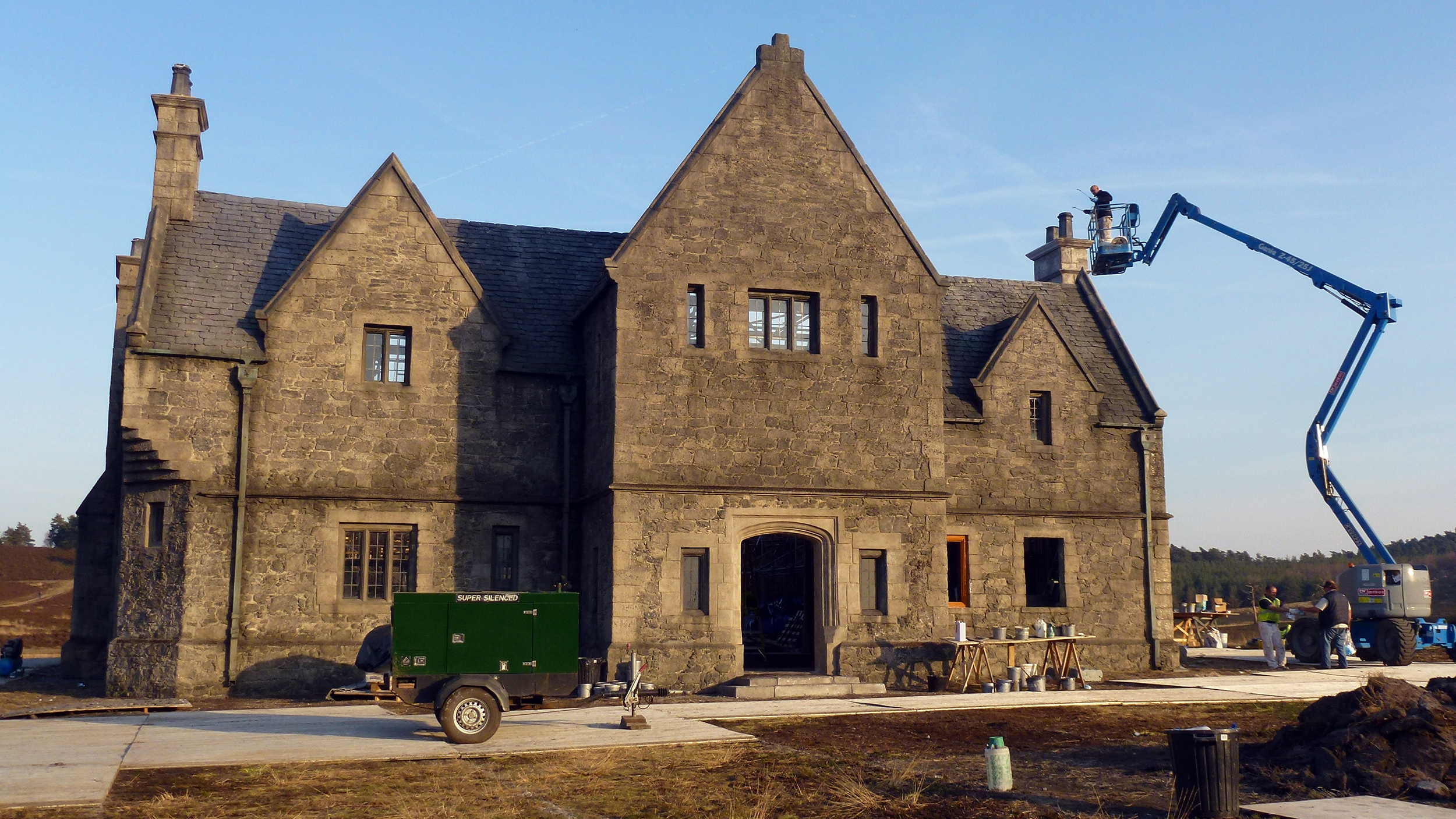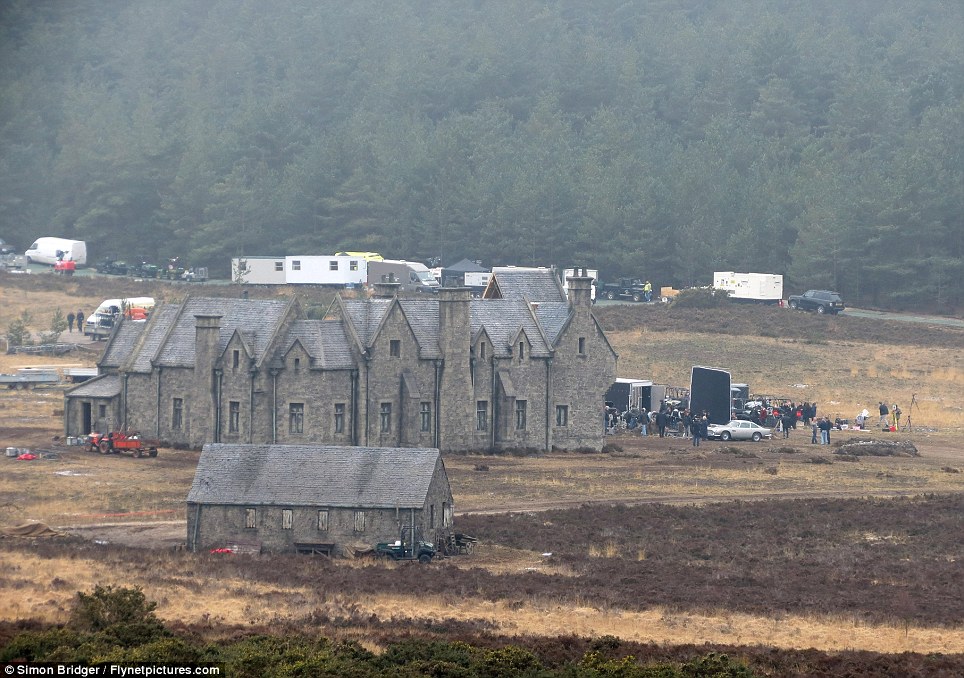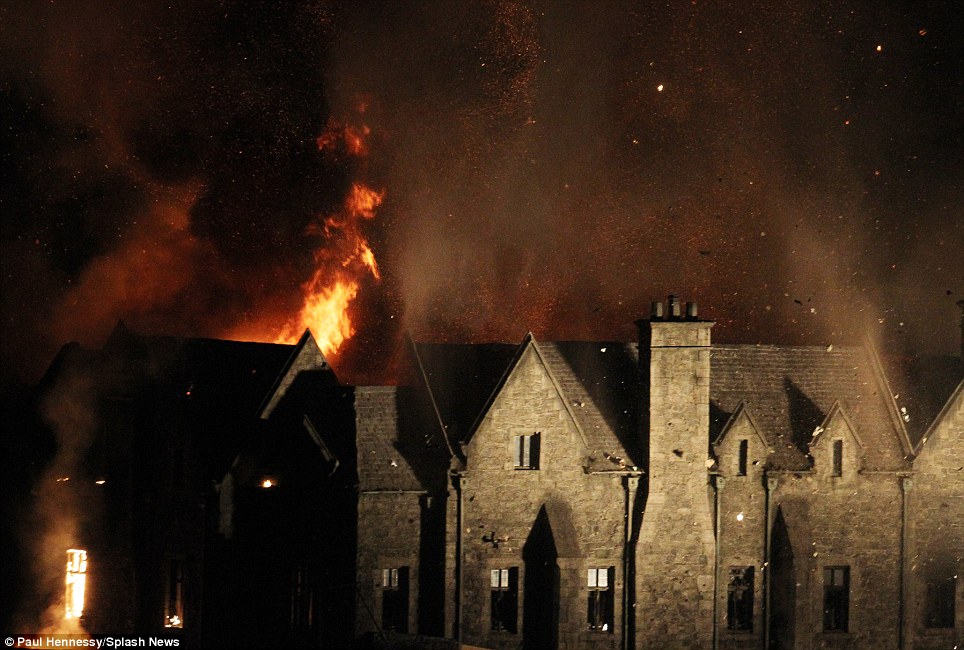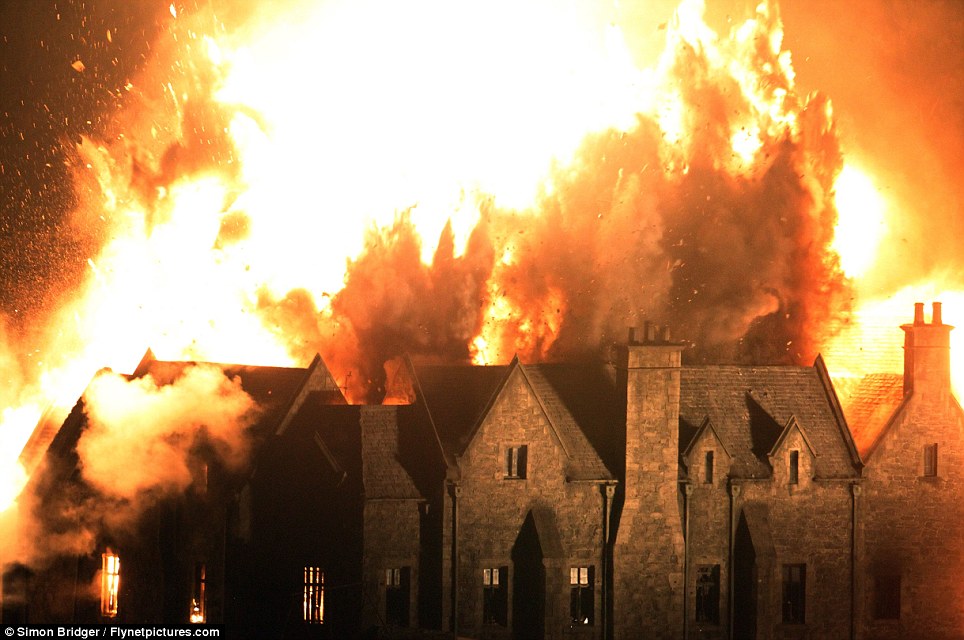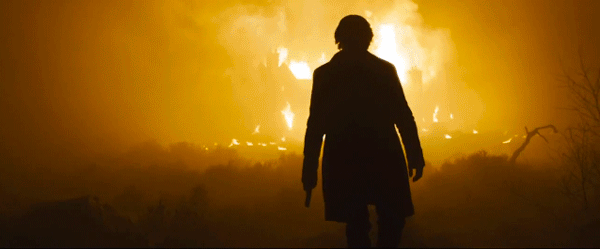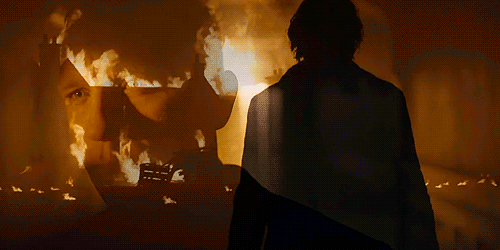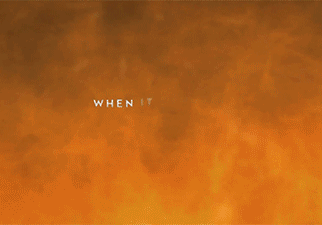 ______________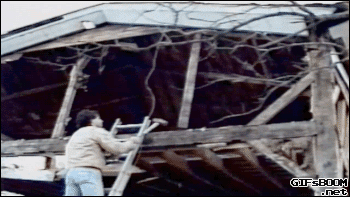 _________
Gage Lane Mansion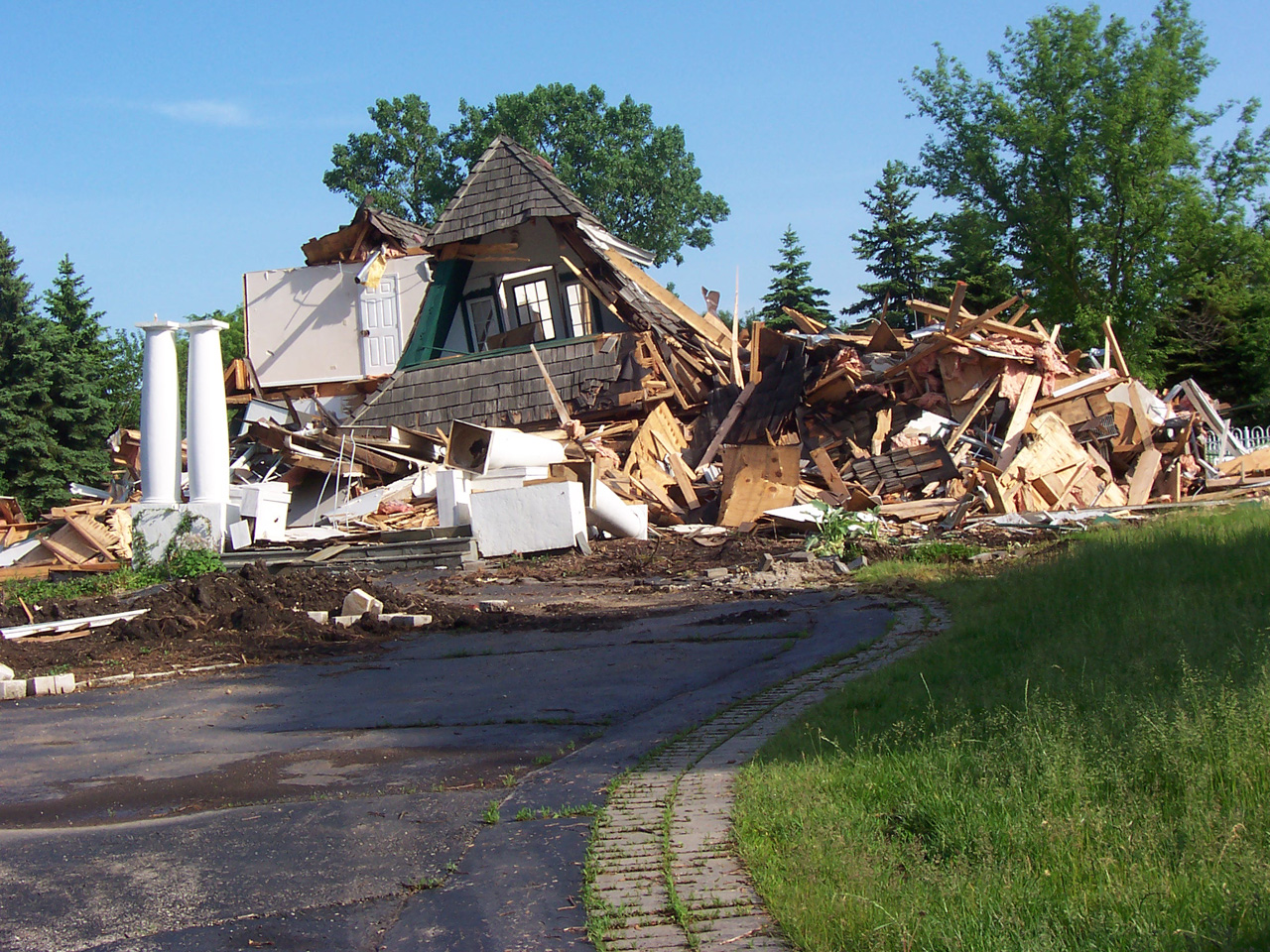 ______________
A 14,000-square-foot palace built by a former NFL player has been burned to the ground as part of a firefighter training exercise. The luxurious estate in Gretna, Nebraska, was home to ex-Buffalo Bills safety Rod Kush and was once worth $2.6 million. But the 'finest mansion in all of Sarpy County' was set alight yesterday morning by the Gretna Volunteer Fire Department, after being overrun with mold. 'It would cost more to mitigate the mold damage than the house is worth,' Sarpy County Assessor Dan Pittman told the Omaha World-Herald.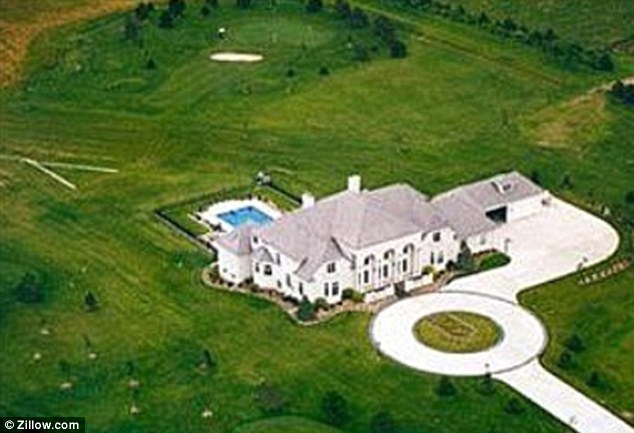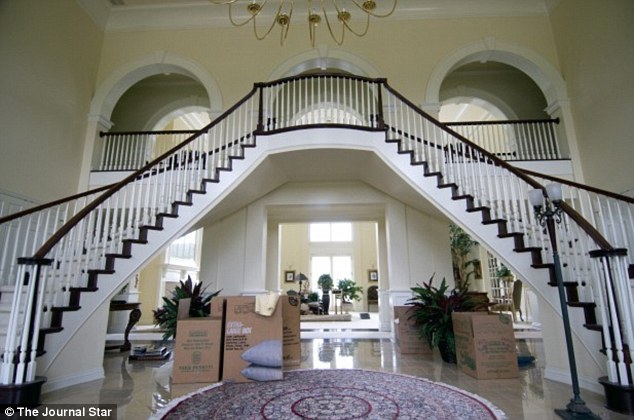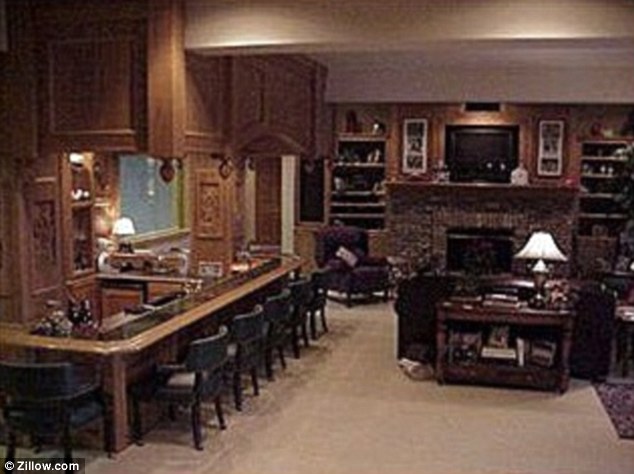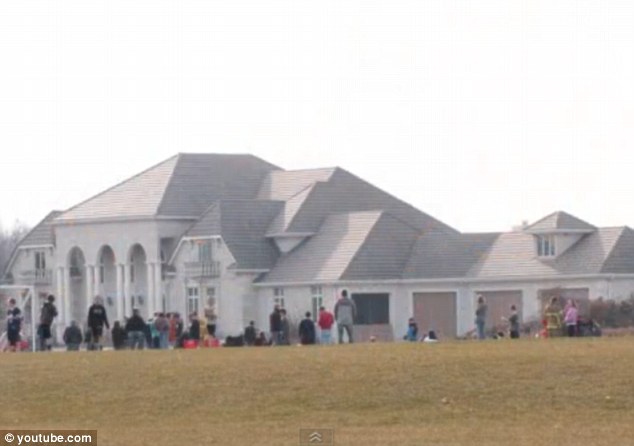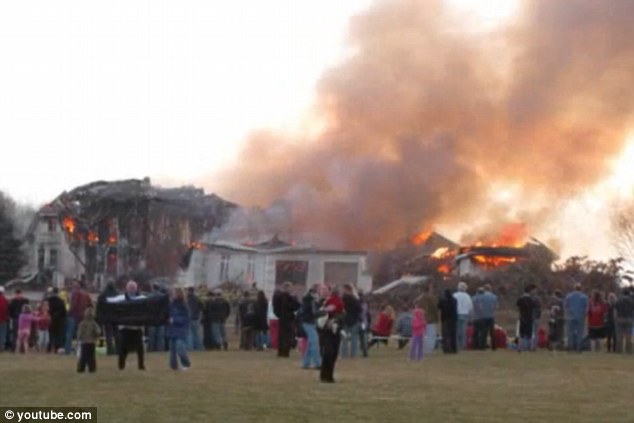 ______________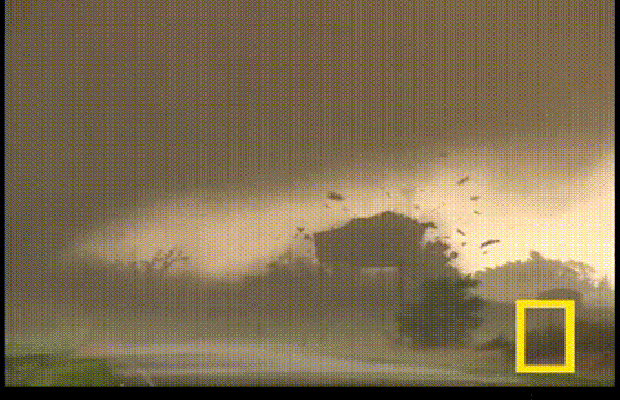 ______________
These pictures are pictures of Steve Jobs' mansion, which is now demolished. Jackling House was designed by the famed architect George Washington Smith, who was, among other things, credited with the Spanish-Colonial Revival style in the United States. Smith designed the home for Jackling, a metallurgist who went on to become an executive at the Utah Copper Company. Jobs lived in the mansion for ten years, and then rented it out until 2000, when he stopped maintaining the building. Despite a bitter battle with Uphold Our Heritage, who held the property out as a historic landmark, Jobs was eventually granted permission to bulldoze Jackling House, which he did last February.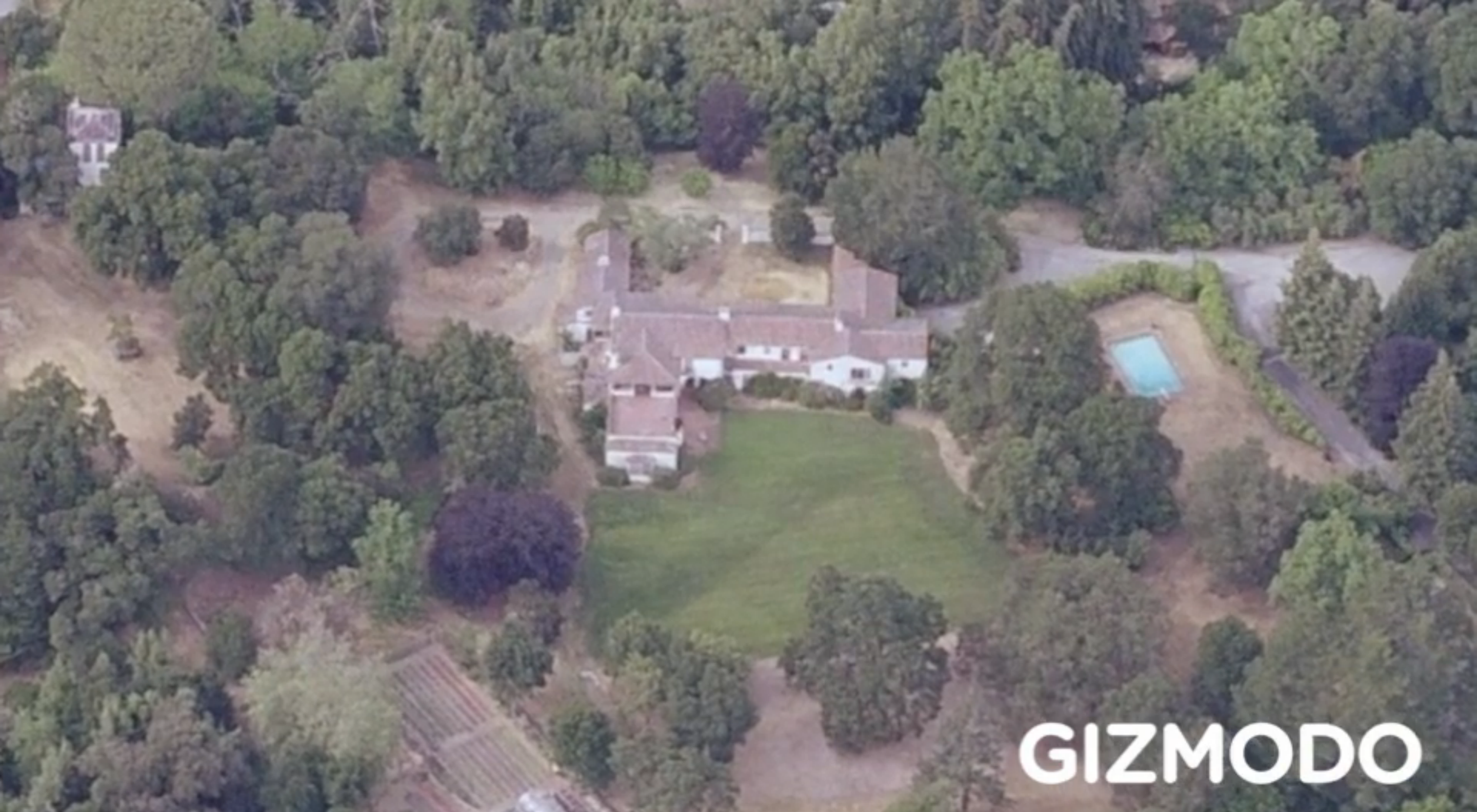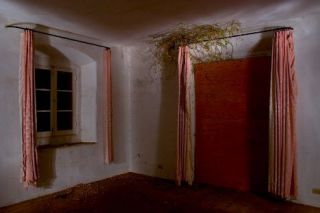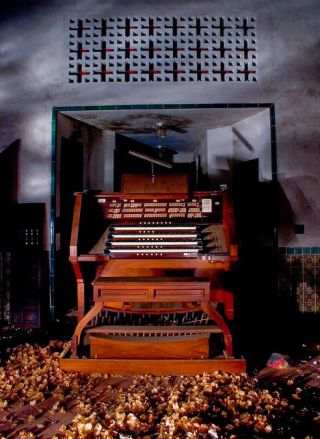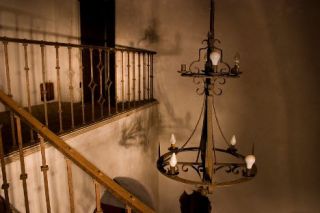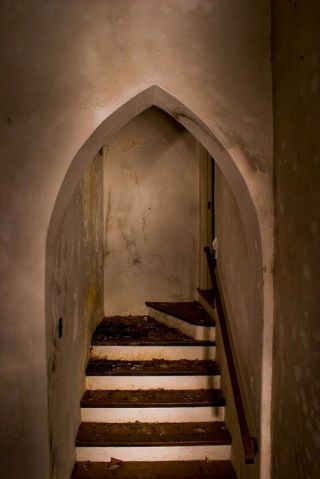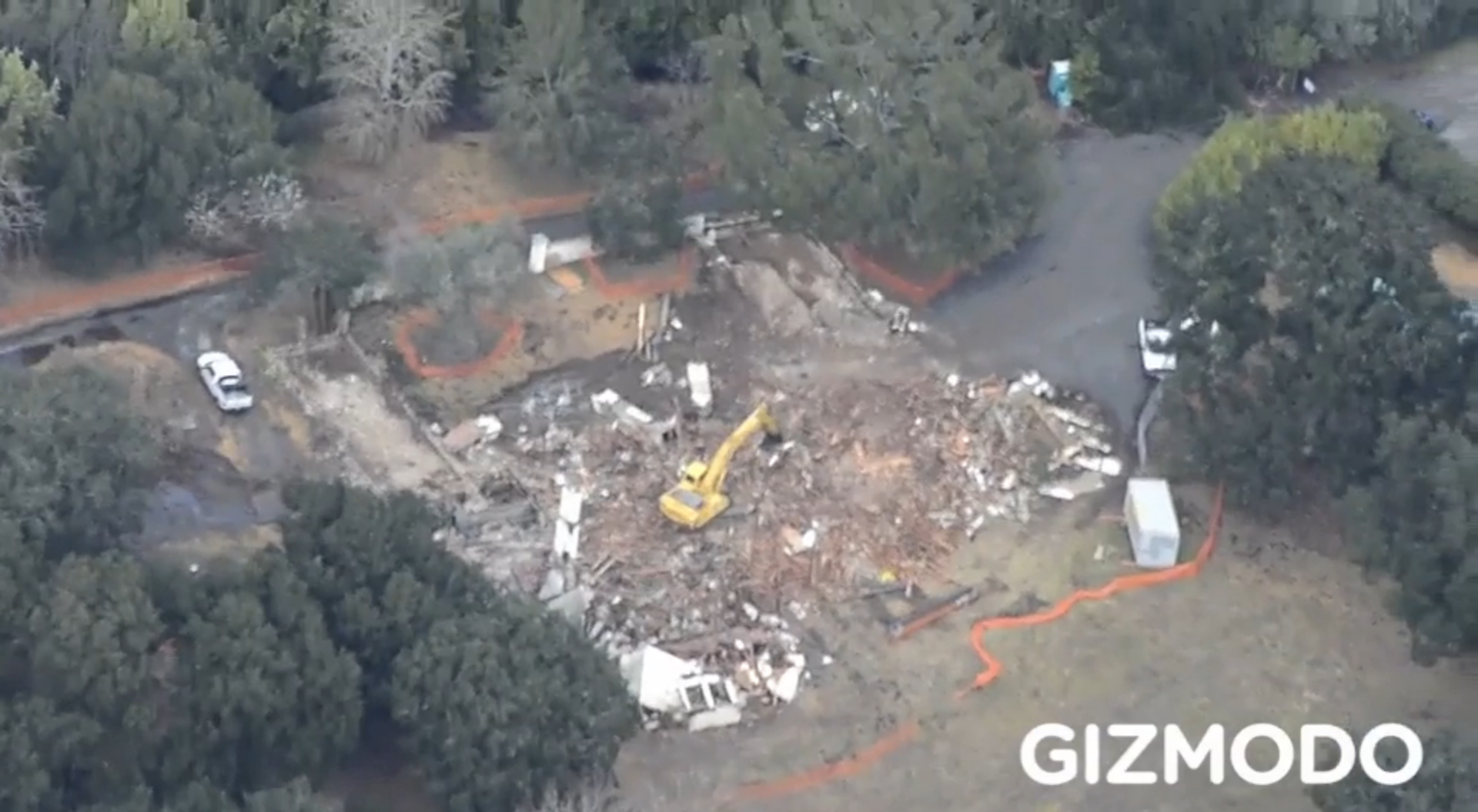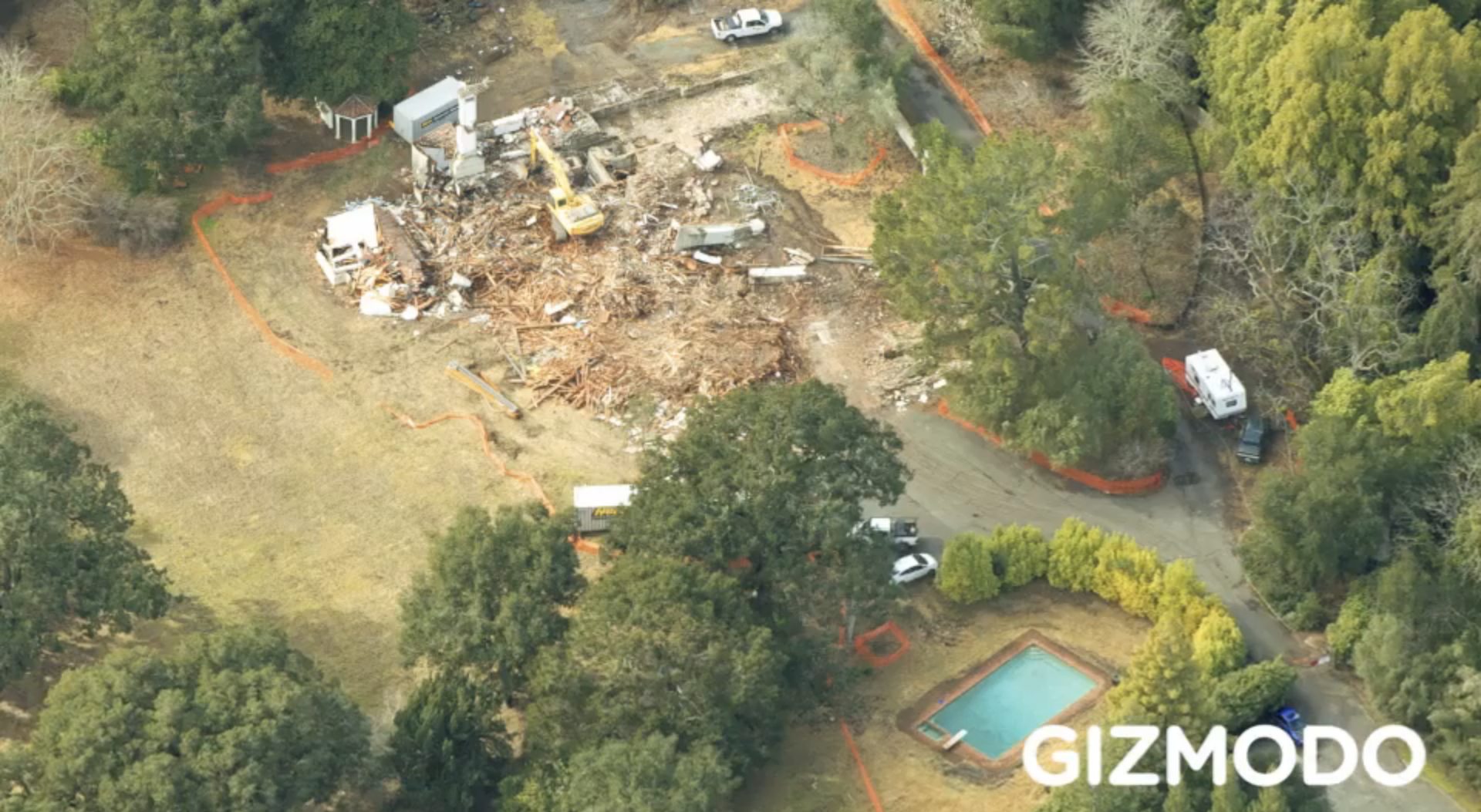 _____________
The Batcave is history: A fire gutted the California mansion that served as the home of Bruce Wayne, aka Batman, in the 1960s TV series. "It was a fully engulfed inferno, for lack of a better term," Lisa Derderian, a spokeswoman for the Pasadena Fire Department. said of the fire last night. The Tudor-style home on South San Rafael Avenue was 1440 sq m and sat on 2ha of land. It was being remodelled by the owners, Derderian said. The home also was used for filming other TV shows and films, including 1991's Dead Again, which starred Emma Thompson and Kenneth Branagh.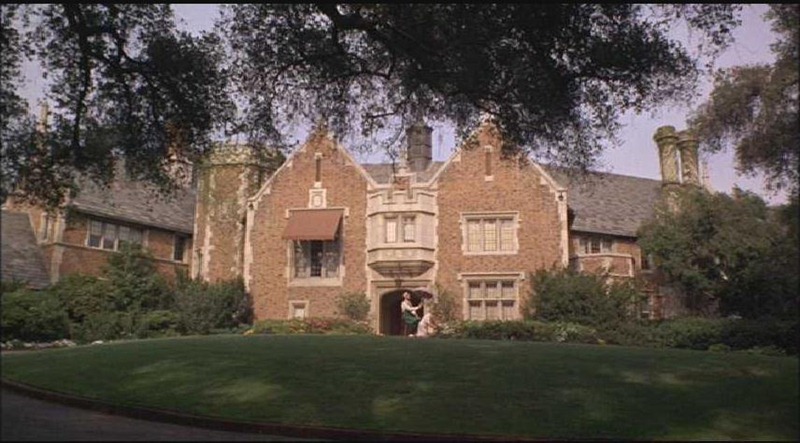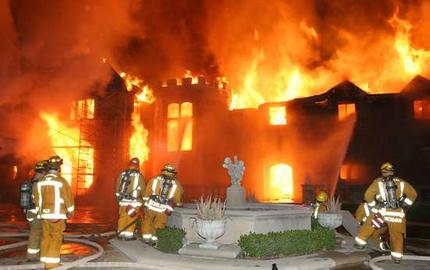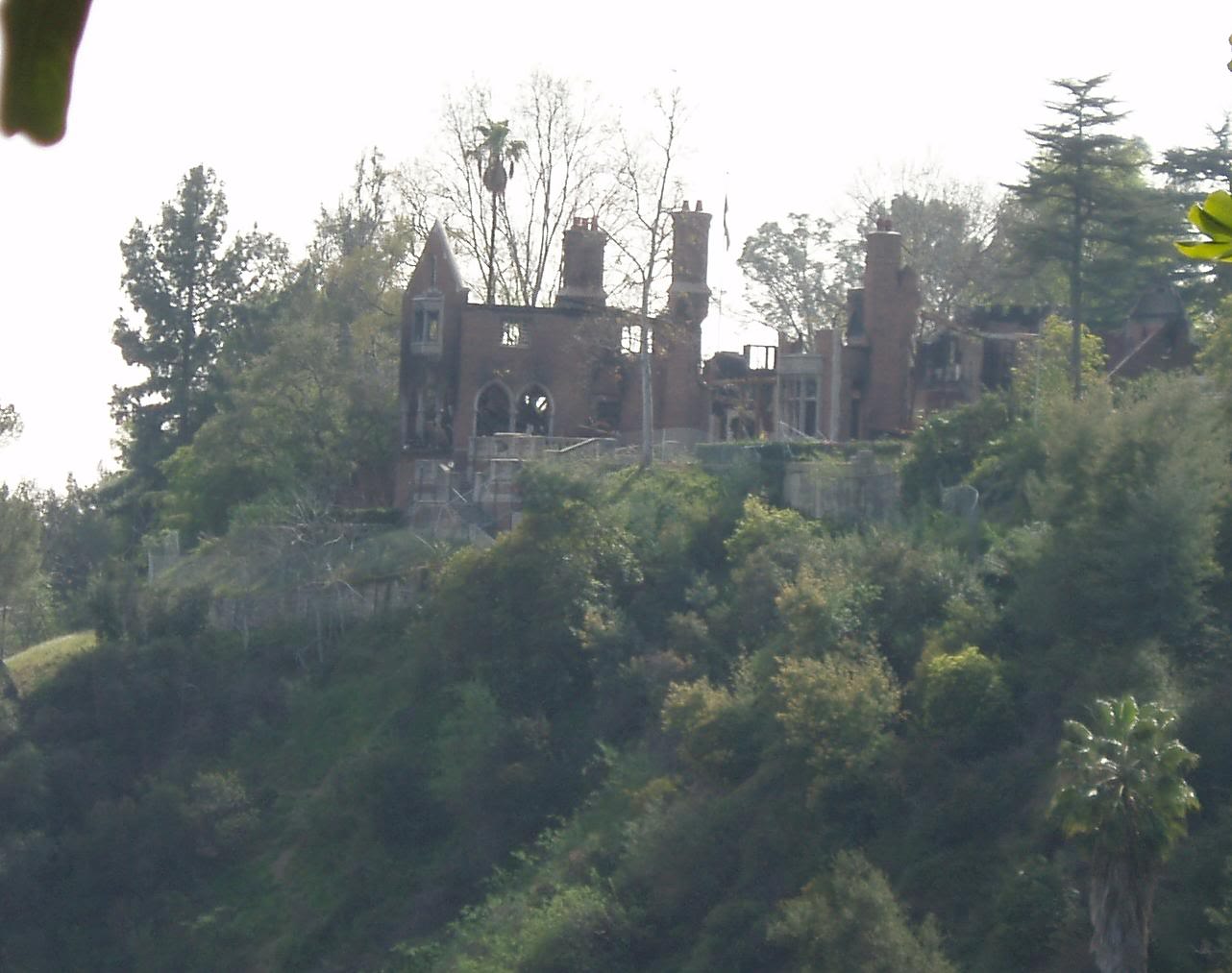 _______________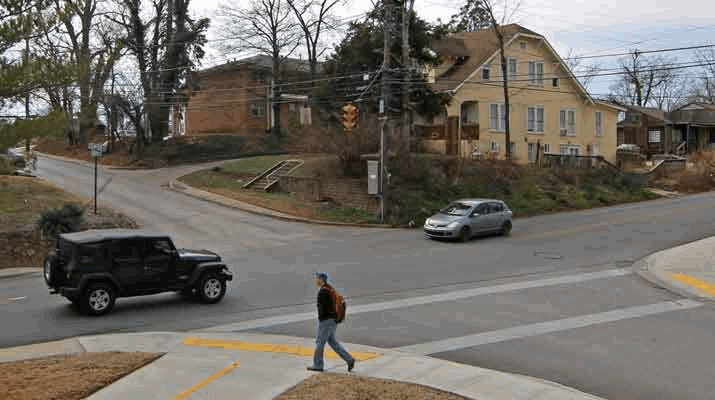 _____________
In Destroy Ghost Mansion, your goal is to destroy this wicked house and all the evil that is inside.
_______________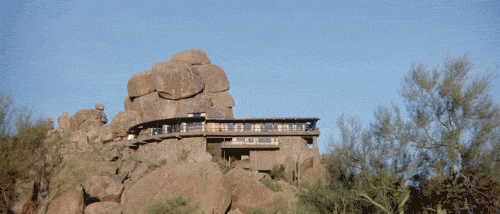 ______________
Most people would be beside themselves if their home and prized possessions were destroyed in a natural disaster. But despite being 'numb' and 'in shock', former Skid Row singer Sebastian Bach tried to look on the bright side after his New Jersey mansion was destroyed by flooding caused by Hurricane Irene. Writing on Facebook , the metal singer said: 'I have been holding on to my house. I just could not let go of the only home I had ever known. Well, God has other plans for me it seems. He has made His decision for me. My home has been taken away by an "Act Of God". I just think He is giving me a much needed push, is all. New Jersey, thank you all so much for 25 years of rock n' roll.'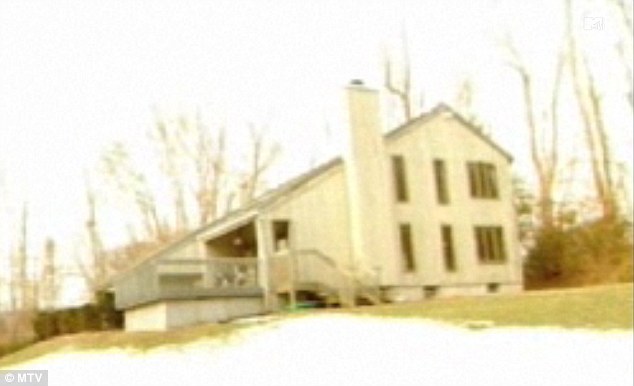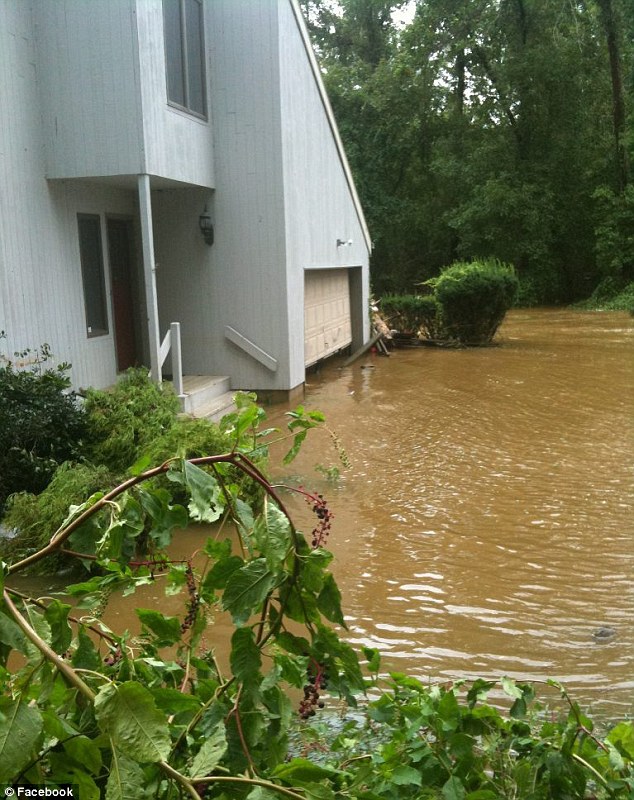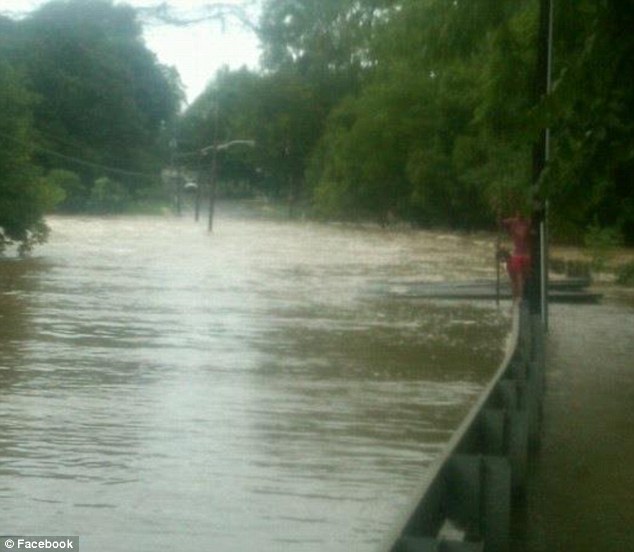 ______________
Official cause of $10 million Middlebury Mansion fire remains a mystery, but officials believe spontaneous combustion is the likely reason.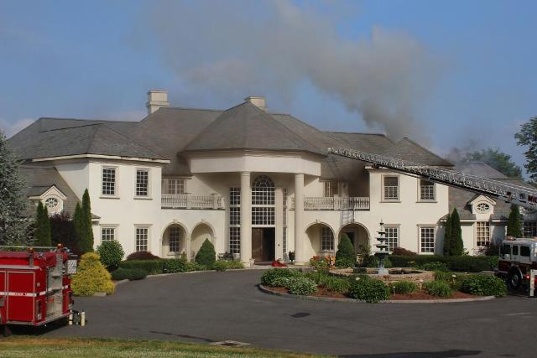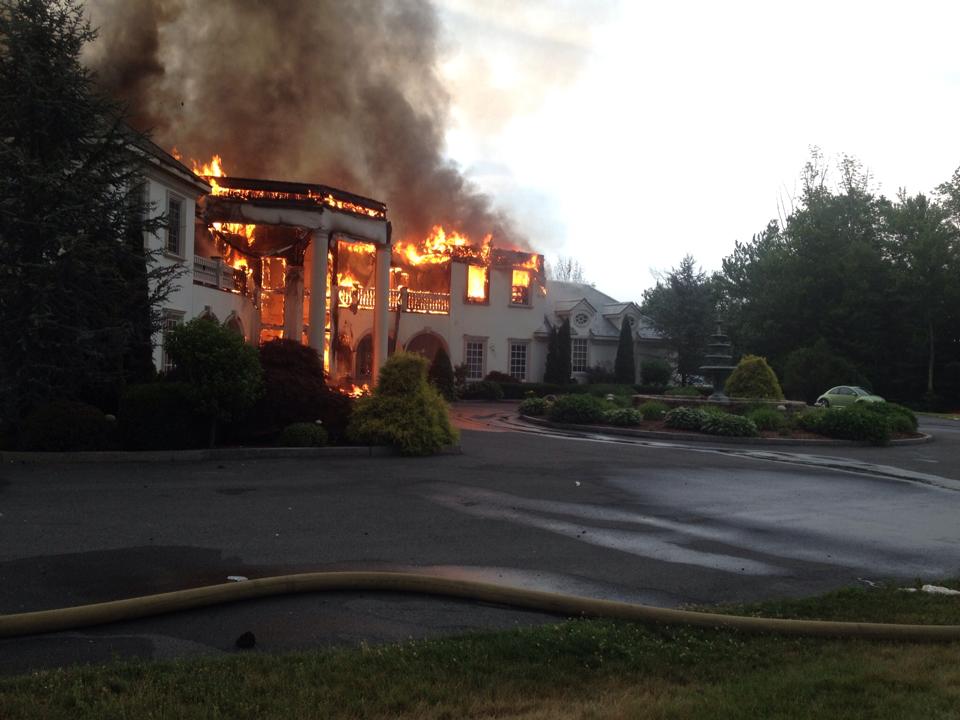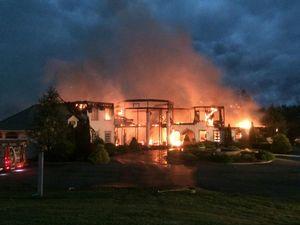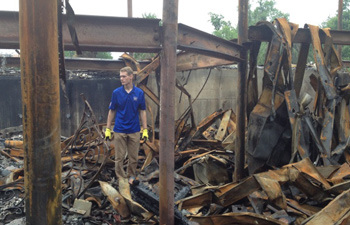 ______________
Ever wonder what it be like to skate inside a multi-million dollar mansion on the beach?! Well OC riders Dave Bachinsky, Jordan Hoffart, Greg Lutzka and friend Shuriken Shannon did! Watch them turn this house into their personal skatepark.
_______________
The Luthor Mansion was the main estate of the Luthor family. It was Lex Luthor's primary residence after he moved to Smallville in October 2001. A locked room on the third story in the east wing of the mansion housed Lex's "obsession": computer screens with a rotating CGI image of the octagonal key, wall paintings and murals from the Kawatche caves, Roger Nixon's computer simulation of Lex's porsche hitting Clark Kent on Loeb Bridge, an enlarged photograph of Clark's face, a family photograph of the Kent family, an enlarged copy of Clark's family tree that he transliterated with Kryptonian symbols, a large meteor fragment containing green and red kryptonite and a glass-encased carcass of a Kryptonian parasite extracted from the Katwatche caves. After Lex went missing in mid 2008, he selected Tess Mercer as his caretaker CEO to watch over his estate until he returned, but when she found out his true intentions, she declared him dead. After Lex died, Tess Mercer controlled the Luthor Mansion. She was temporarily held captive in the mansion by Major Zod and his army. Later, Lionel came from Earth-2 using a mirror box, and took over the mansion. The mansion was destroyed by a fire caused by Alexander.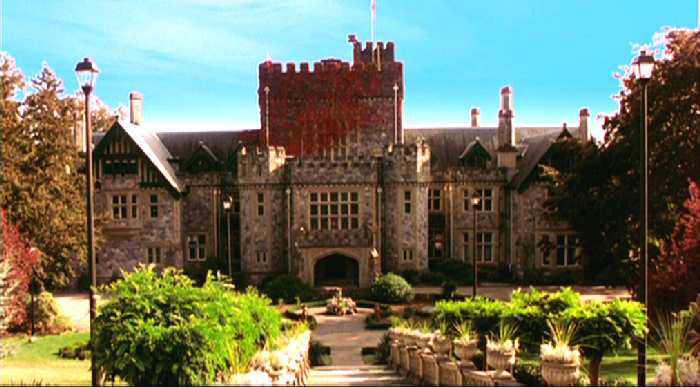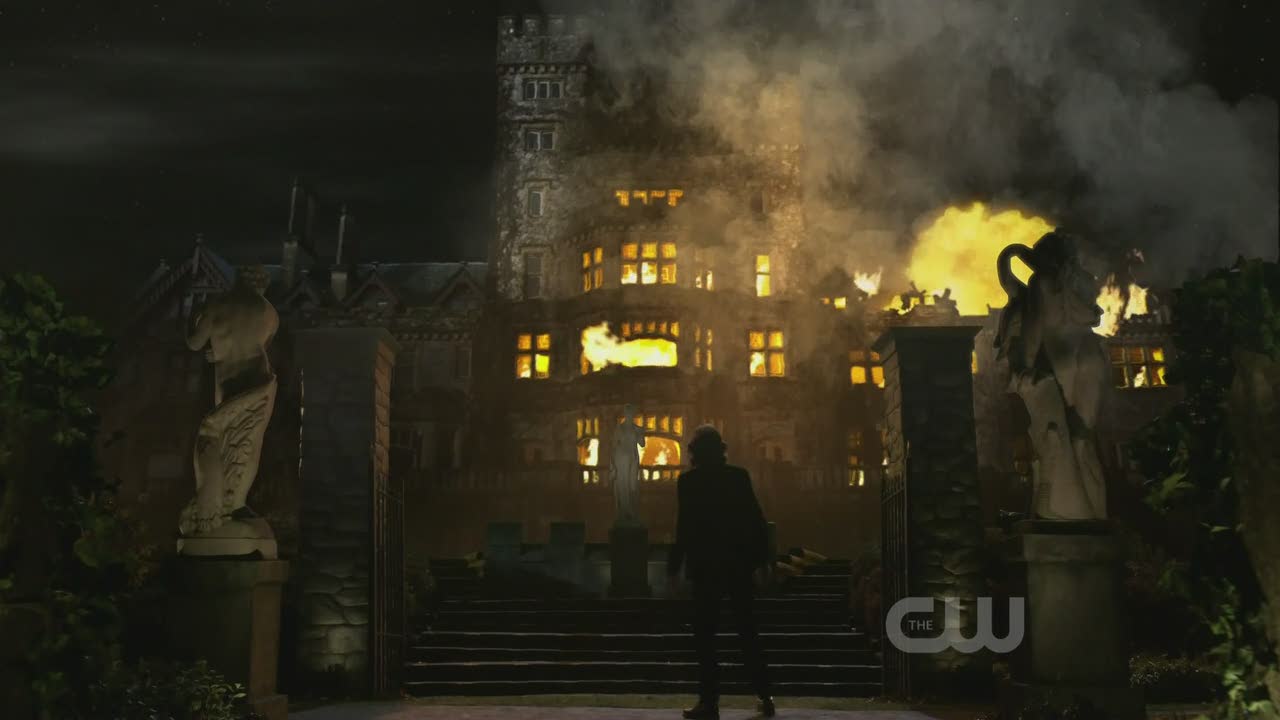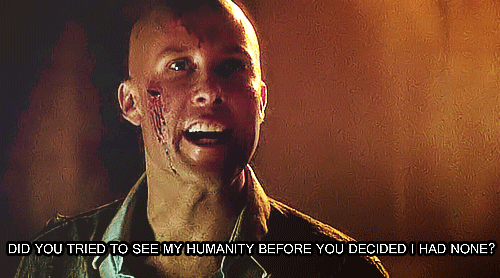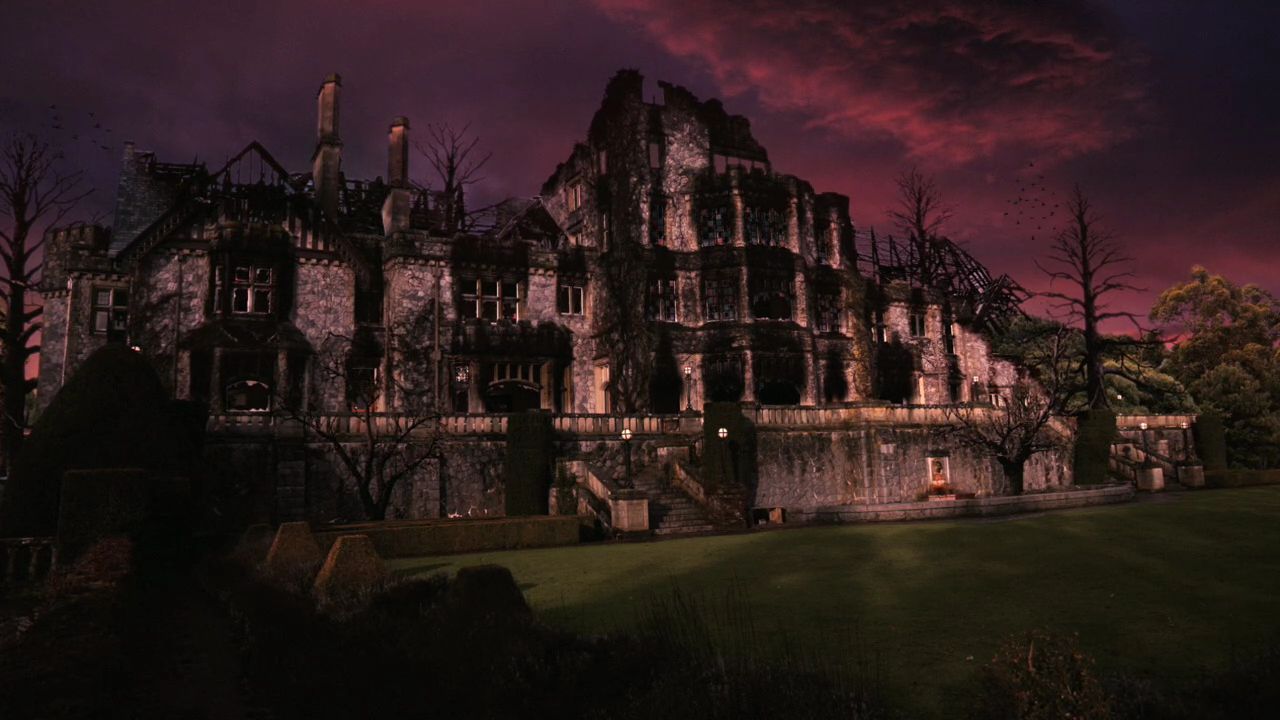 ______________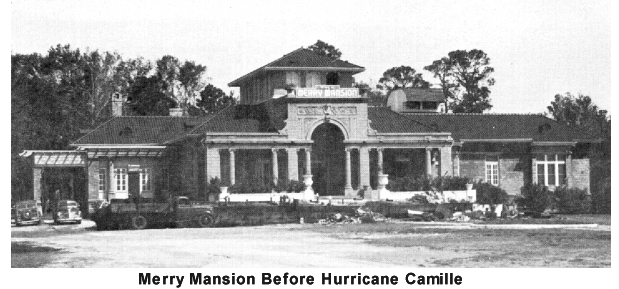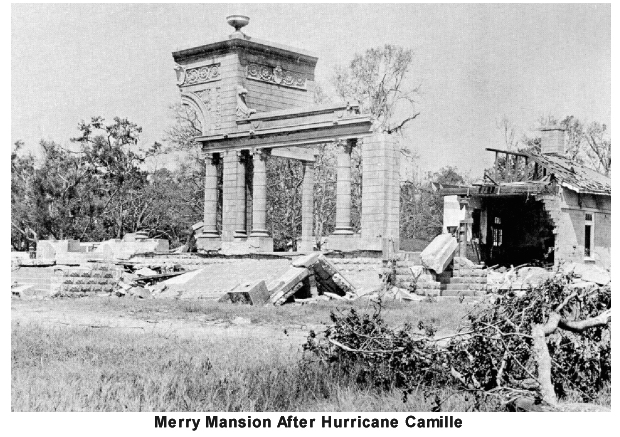 ______________
Almost nothing remains of an Ohio family's multi-million dollar mansion after a massive blaze ravaged the three-story structure Friday. Dozens of firefighters tried to save what they could of the 22-room house in Indian Hill, Ohio, but 75% of it was engulfed in flames by the time they arrived, WLWT reported. Responders lost precious time because they were originally sent to the wrong address about a mile away.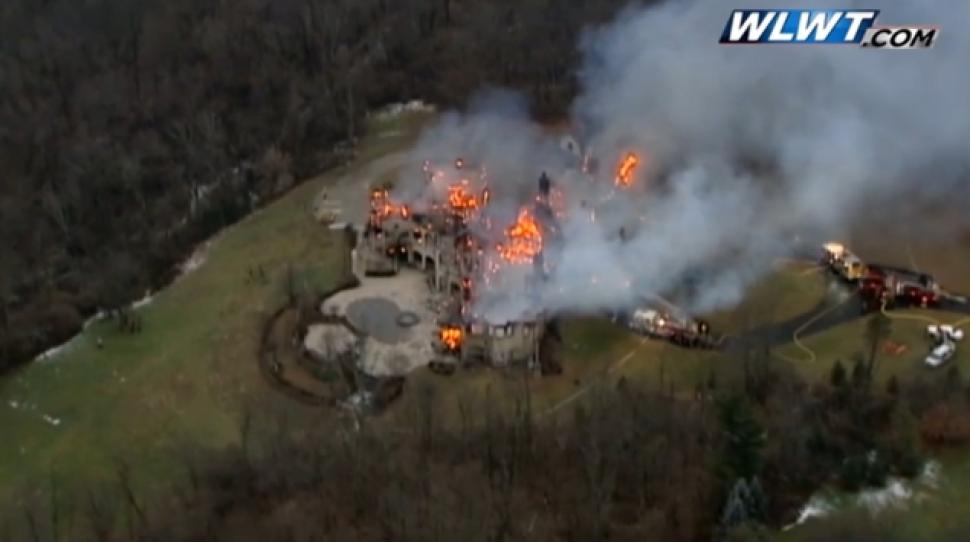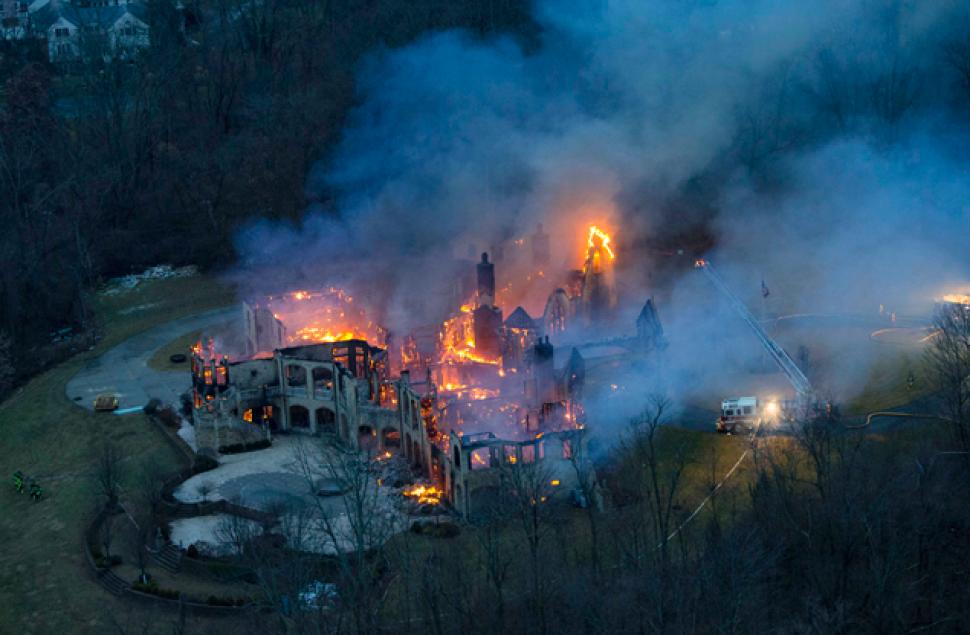 ____________
How to destroy Luigi's Mansion
_____________
In its Gilded Age heyday, it was the scene of lavish parties attended by the likes of Winston Churchill, the Marx Brothers and F. Scott Fitzgerald. But now Lands End, the grand colonial mansion said to be the inspiration for Daisy Buchanan's house in F. Scott Fitzgerald's The Great Gatsby, is set to be torn down – because no one will buy it. The 1902 property, set in 13 acres on the tip of Sands Point, Long Island, is slowly crumbling and costs $4,500 each day to maintain. David Brodsky, who bought the estate with his father Bert in 2004, has had the dilapidated mansion on and off the market for several years, but has never found a buyer for it. Now he plans to demolish the house, valued at $30million, to make way for Sands Point Village, a community of five custom-made homes which will cost $10million each.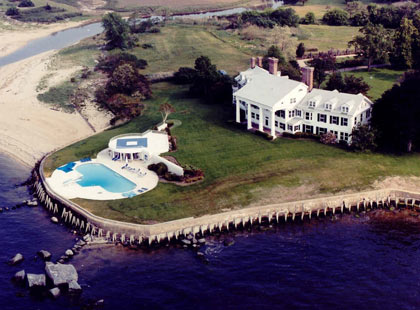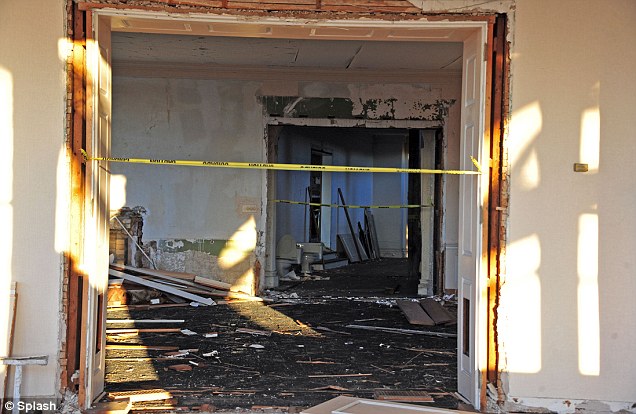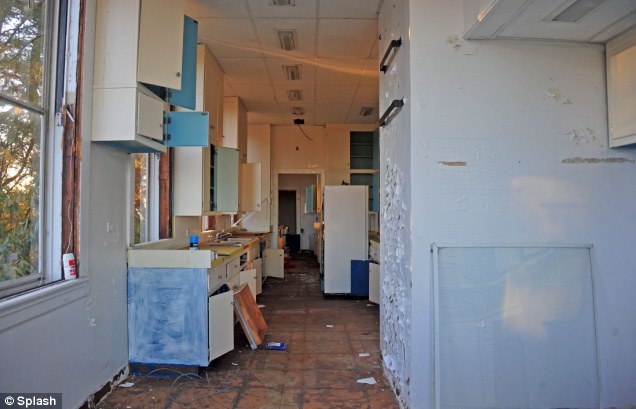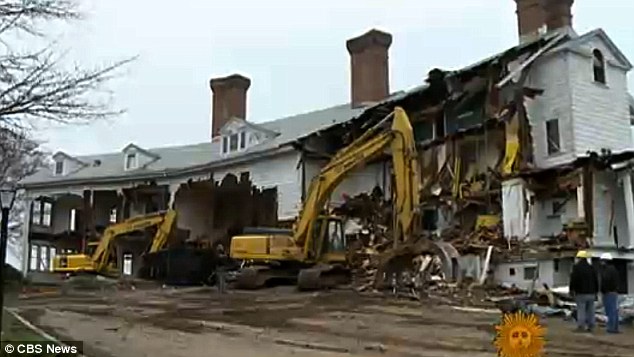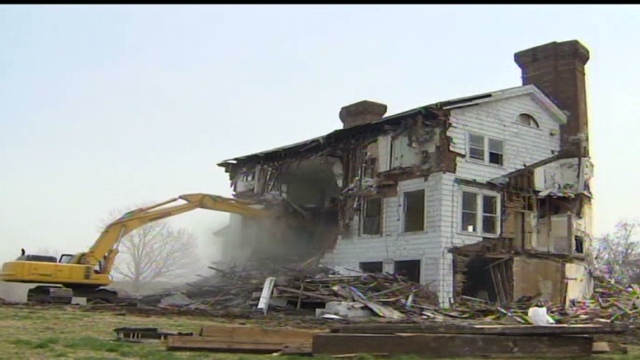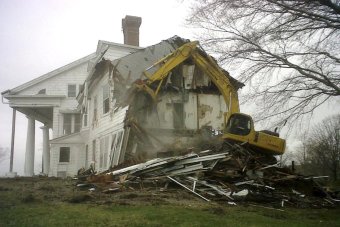 ______________
The grim search has begun of the country mansion where the bodies of a Conservative MP and his wife are believed to be after fire swept their home. Michael Colvin, 67, and his wife Nichola, 62, are believed to lie somewhere in the gutted remains of the west wing of Tangley House, near Andover in Hampshire. Conservative party leader William Hague paid tribute to both Mr Colvin and his 62-year-old wife, praising the countryside-loving MP as a "true Tory".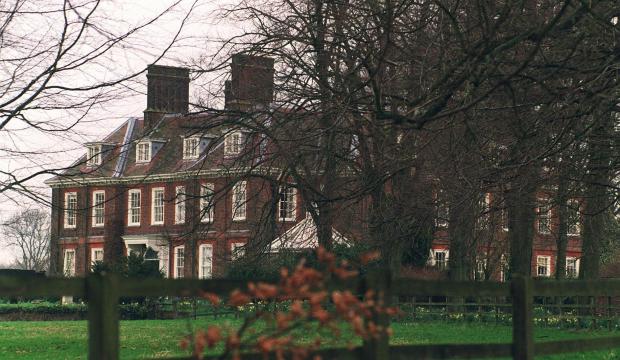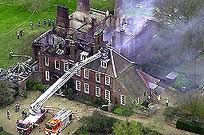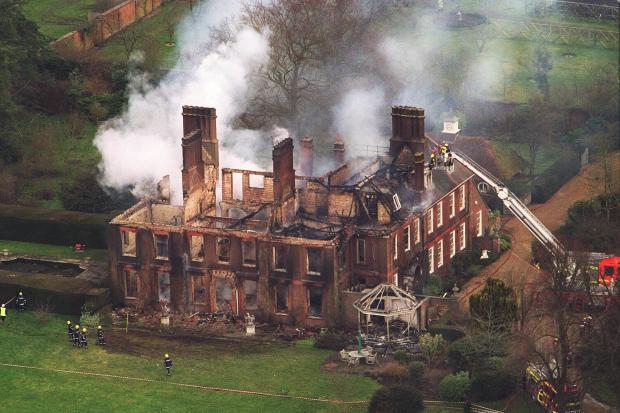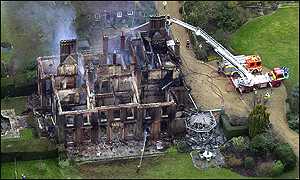 ______________
Located in the picturesque Wapiti Valley, the former home of builder and engineer Lee Smith rises out of the landscape in a seemingly random collection of wooden terraces and staircases. Smith began building the home for his wife and children from locally harvested logs and wood, and in the beginning the house had a fairly mundane form. However, after completing the basic home, Smith continued to build, adding extra floors and seemingly tacked-on balconies, all from logs he would collect in his small pick-up. Even after his devotion to the building project led to a divorce, Smith simply redoubled his efforts, building winding organic staircases and scenic terraces on the upper floors. Tragically, Smith fell to his death while working (untethered, as was his way) on one of the upper balconies.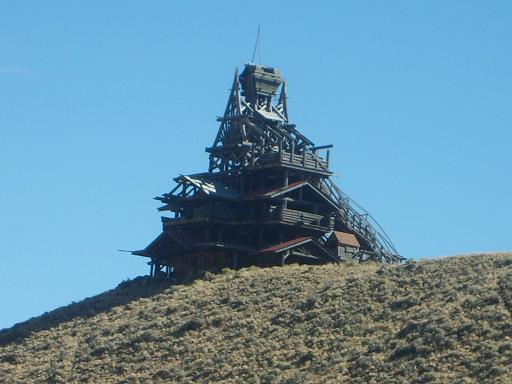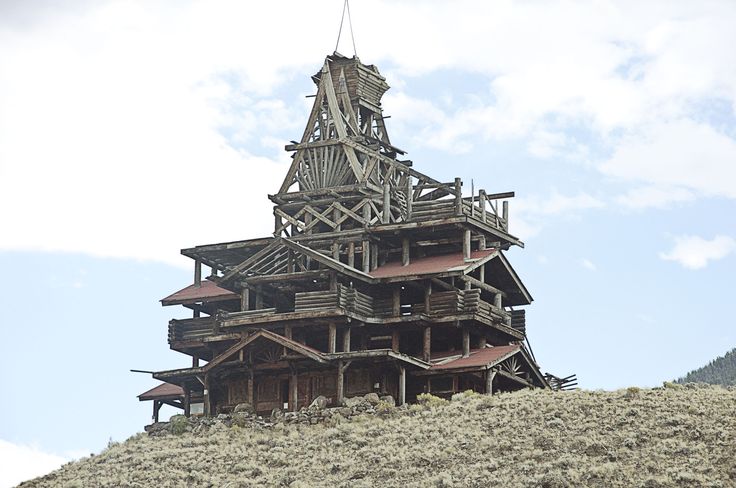 _____________
The National Trust Clandon Park has been destroyed by a devastating explosion whose origin remains a mystery despite having been studied by several international teams of investigators. Including the Marble Hall with its original stucco ceilings and marble fireplaces. "If I wasn't a betting man," United States special disaster investigator Henry Vaxen, "I would almost venture to guess that the building committed suicide rather violently. It seems to have exploded with immense force for no reason whatsoever." Built in 1720 for Lord Onslow by a Venetian designer. It was the most complete example of a Palladian mansion and it's loss is a loss for us all.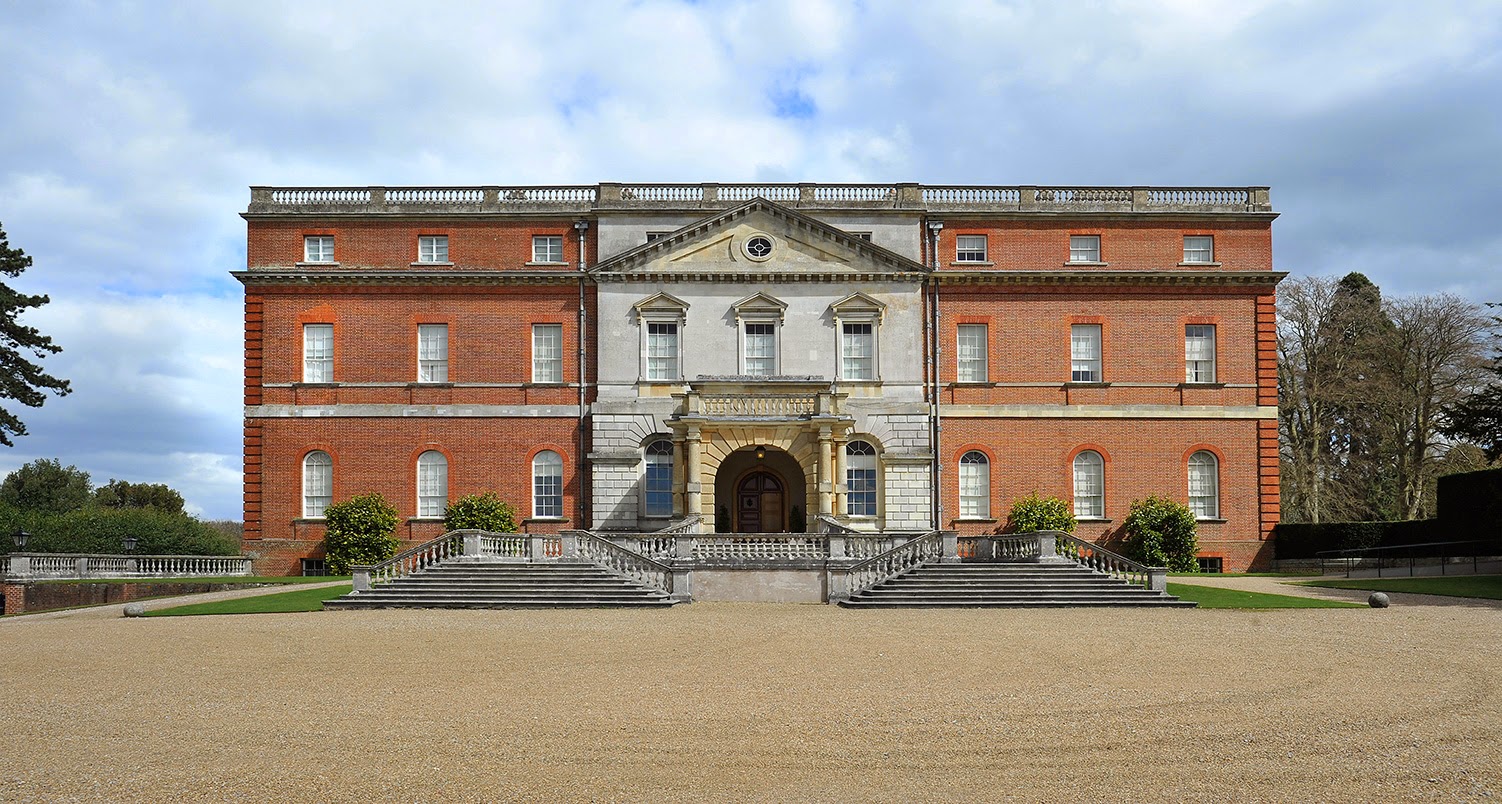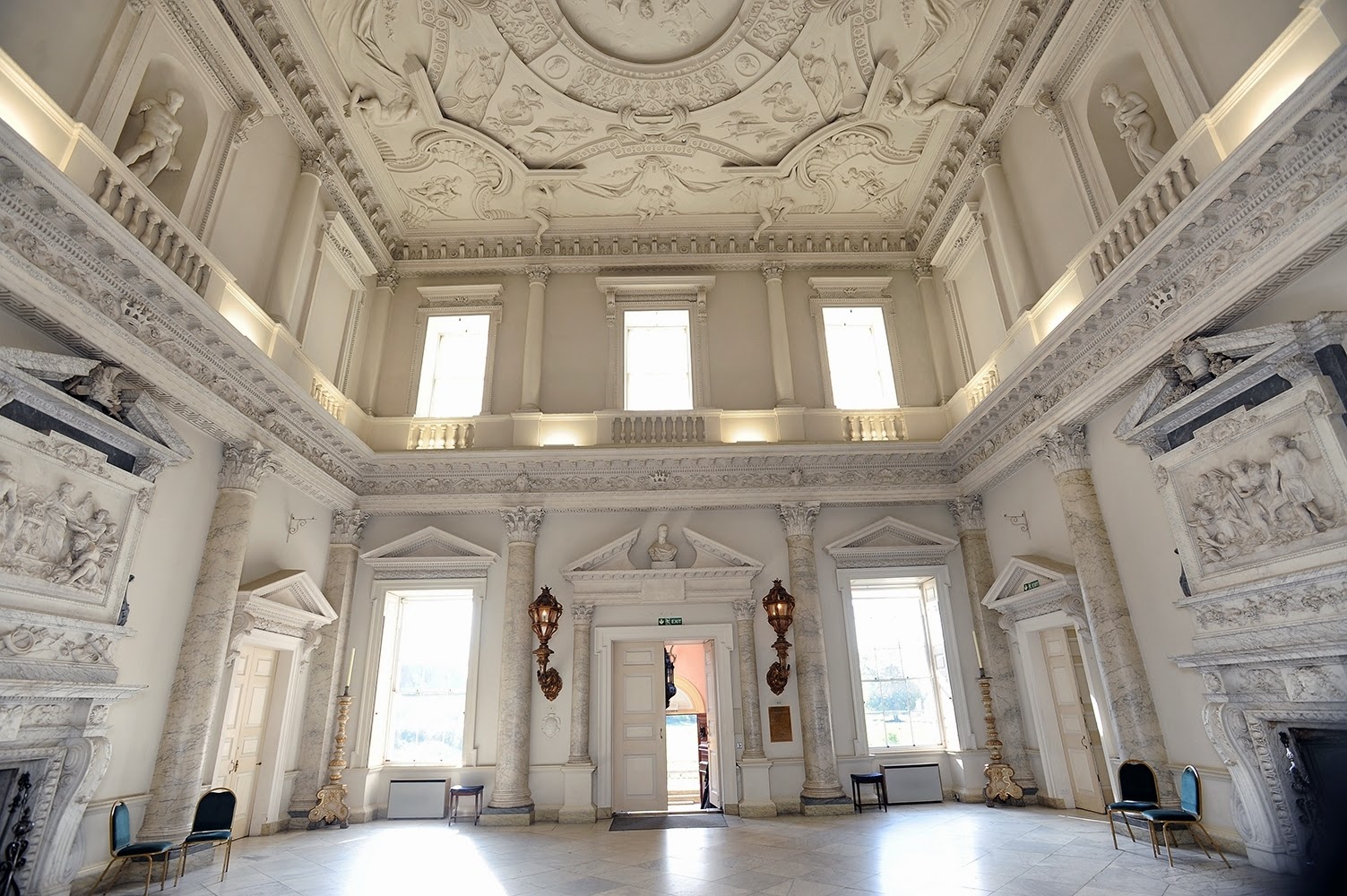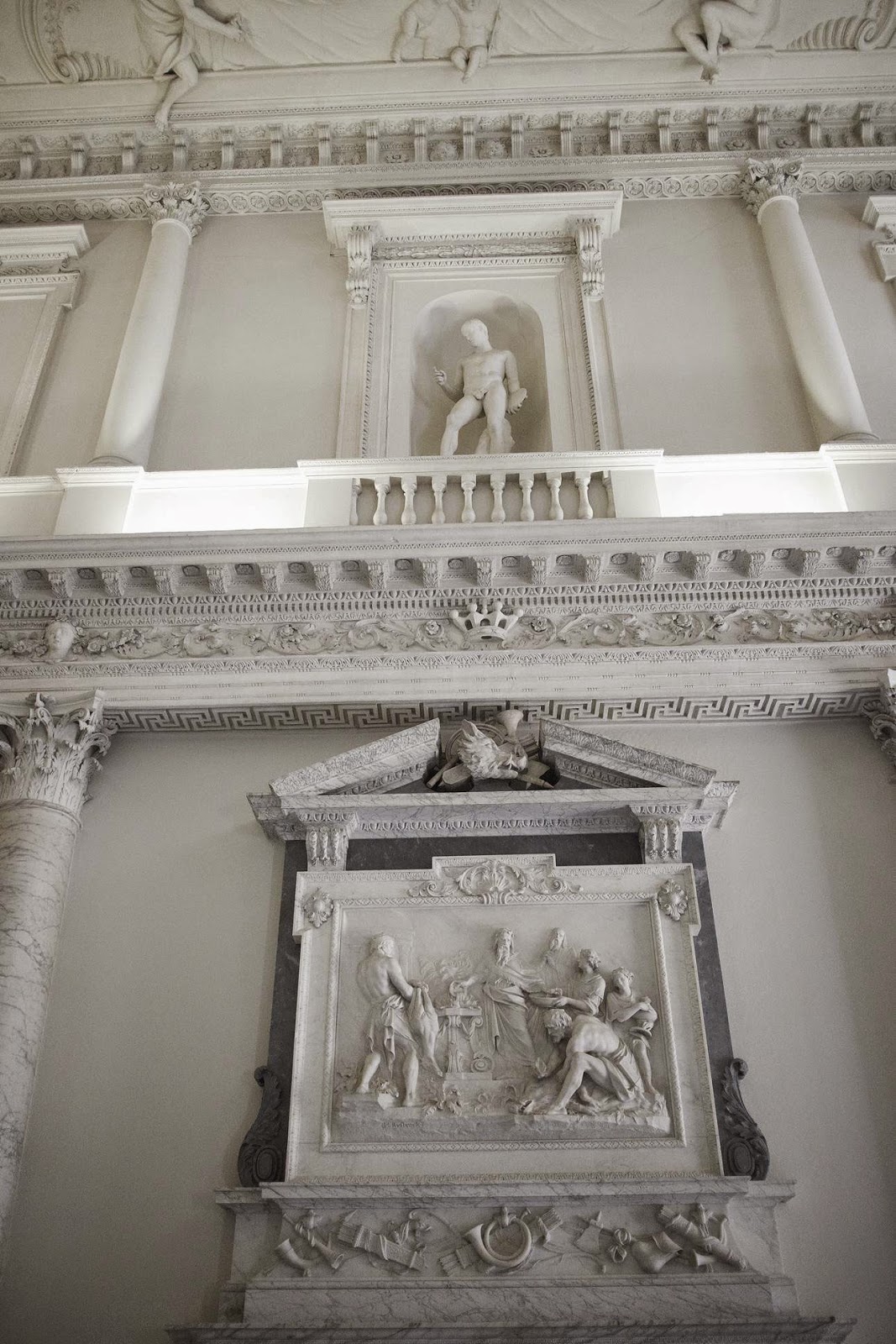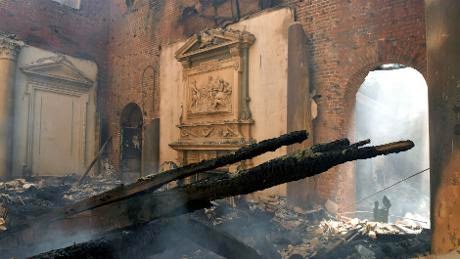 _____________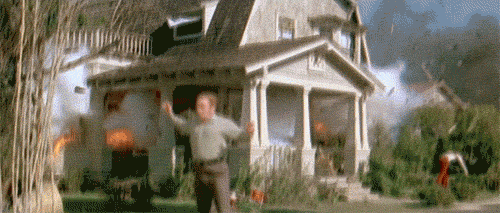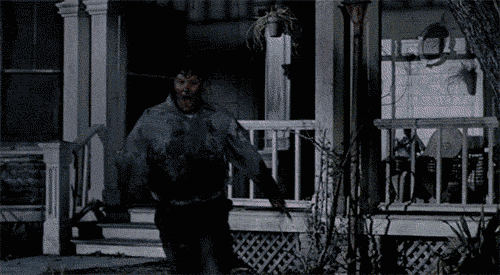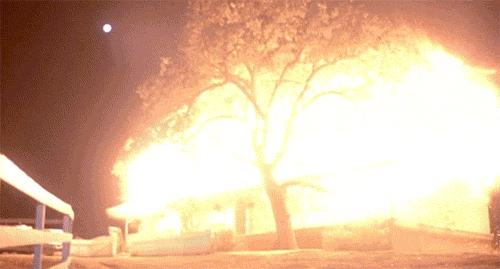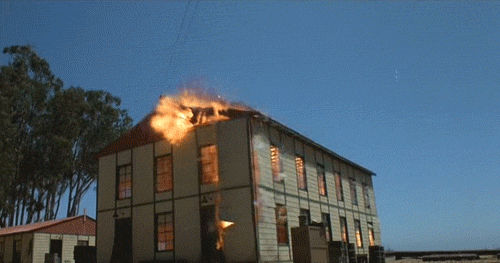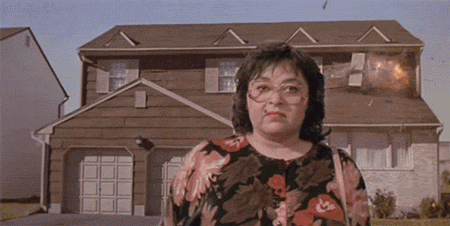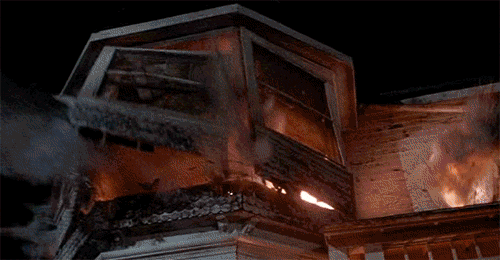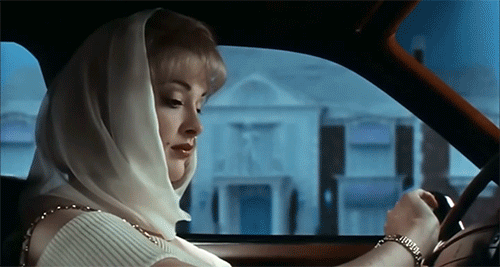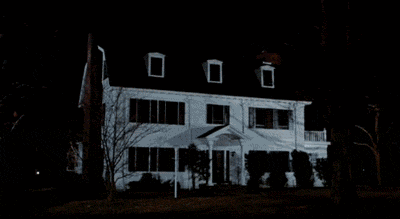 ____________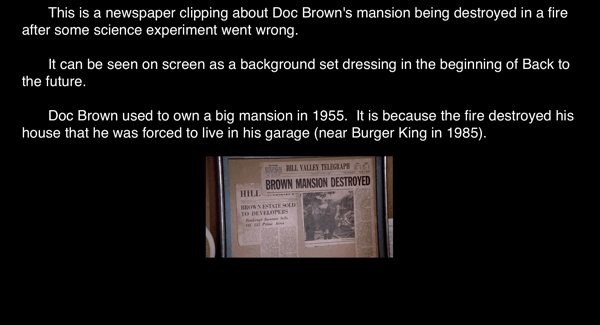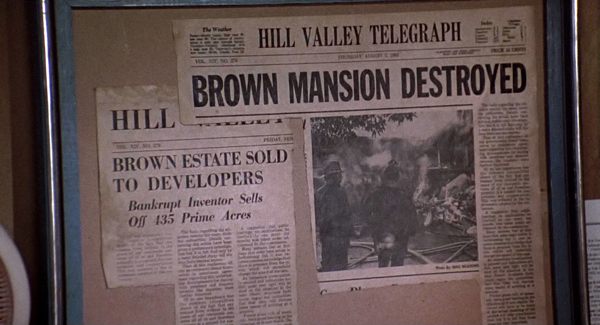 ______________
Just how powerful were the tornadoes that tore through Nebraska last week? Based on a newly released video, powerful enough to pull a 2 million dollar mansion from the ground and toss it in the air.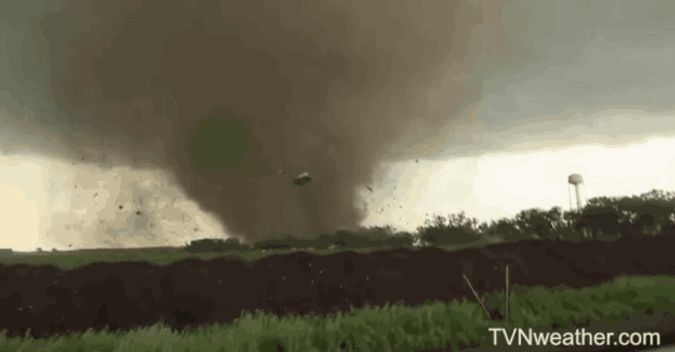 _______________
At just £4, it was a cheap and easy way of keeping her paperwork in order. But the three-inch glass weight proved an expensive investment after it caused a freak fire which left Martin and Ruth Ball's £1million home in ruins. Fire investigators believe the paperweight concentrated the sun's rays on to a pile of books and set them alight when it was left in the first floor conservatory during last month's mini-heatwave. The resulting blaze caused an estimated £300,000 of damage, destroying the roof of the house which collapsed through to a swimming pool on the ground floor.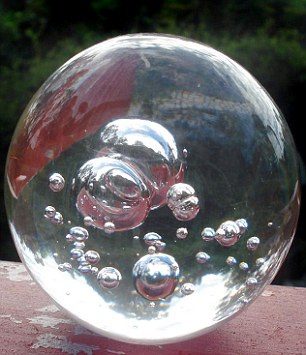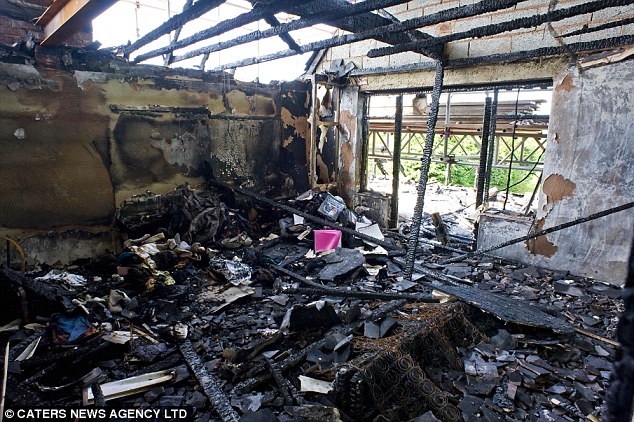 _____________
Marquis de Maussabre blows up his family mansion to evade taxes. Airvau, Poitiers, France.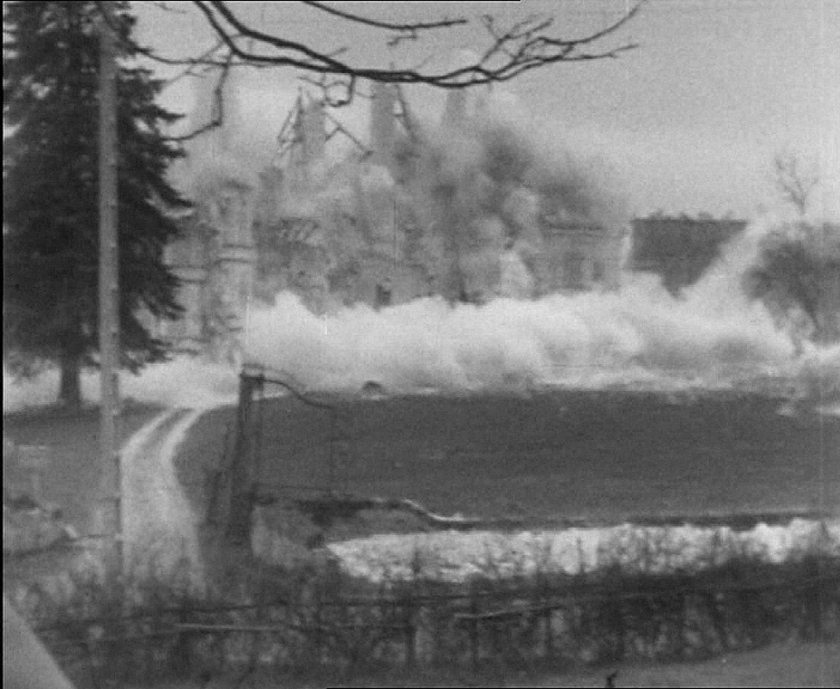 _____________
Tony Stark's Malibu Mansion was a place where Tony Stark lived in California. The whole house was wired through J.A.R.V.I.S.. It was destroyed during a helicopter attack initiated by the Mandarin. Sometime after the Chitauri invasion of New York, a haunted Tony Stark became a recluse in his mansion workshop and obsessively began building several Iron Man suits. When Tony made a statement on television to The Mandarin issuing a challenge to confront him in person at his home, The Mandarin's forces responded with lethal action by attacking Stark in his home, destroying the mansion and submerging it into the ocean below.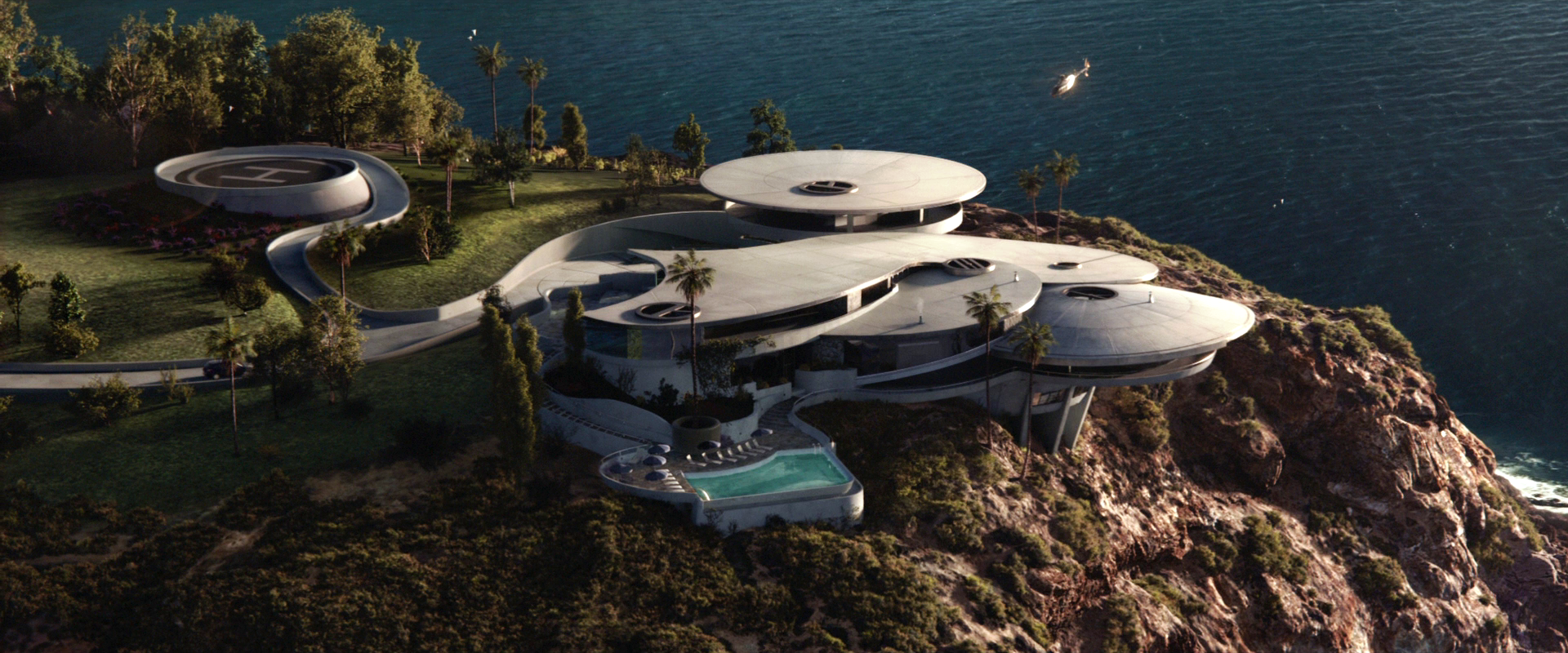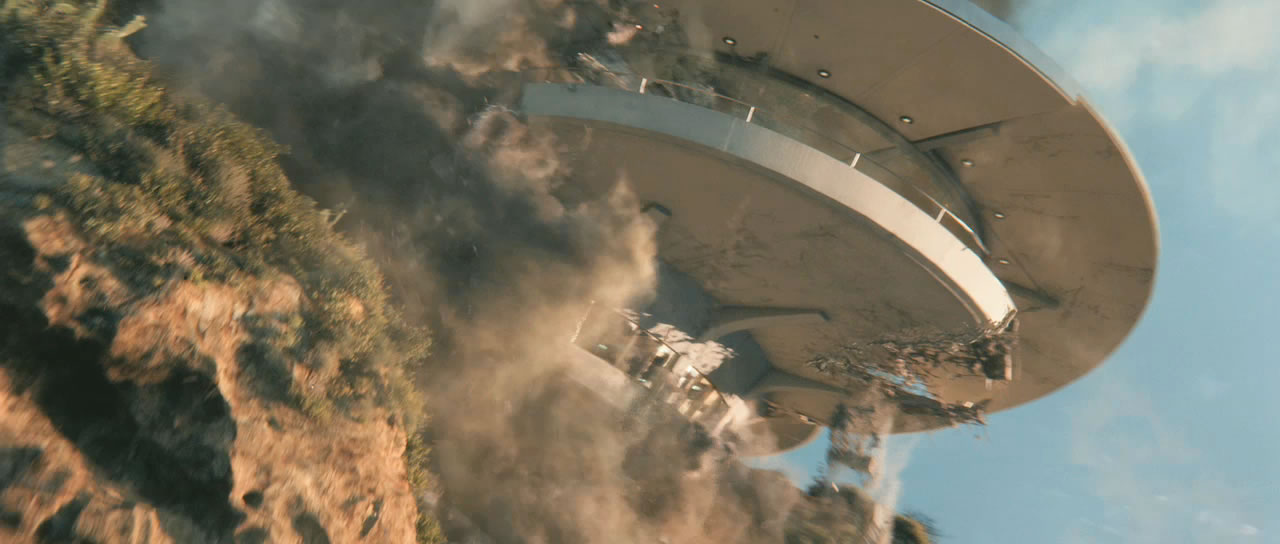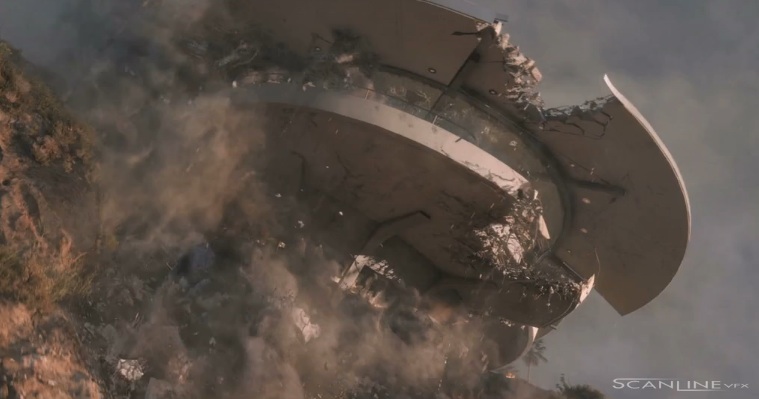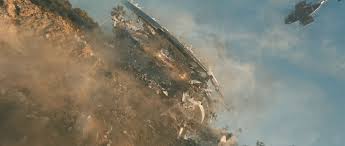 _______________
Aerial shots show luxury of Beijing roof-top mountain villa as demolition of the mansion begins The elaborate rooftop mountain mansion in Beijing has been filmed from above, showing the big villa, the pool and impressive rock garden as it is announced it must be destroyed. The 8,610-square foot structure, built illegally, has been ordered to be demolished and must be removed within 15 days. As the video of the impressive villa went viral, the owner, a professor Zhang Biqing, began to take his home apart.
______________
Ellaville was a boom town of the 1800's where approximately 1000 people lived at one time. The location was at the merging of the Withlacoochee and Suwannee rivers. George Drew and Louis Bucki had a number of business's here including logging, sawmill, turpentine, and railroad car building. On May 19, 1895 two negro men, John Brooks and Samuel Echols were lynched in Ellaville. George Drew became the first Governor of Florida after the Reconstruction. His mansion was 1/2 mile northwest of the Ellaville site. Built in the 1860's the two story mansion was surrounded by formal gardens. The mansion was destroyed by fire in 1970. The ruins are still there.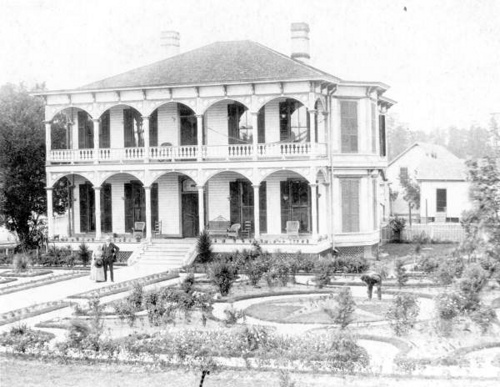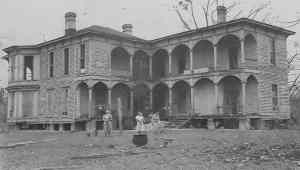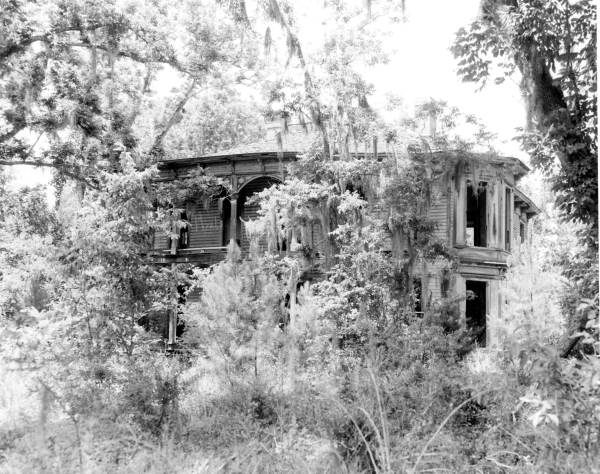 ______________
"They took the idols and smashed them, the Fairbankses, the Gilberts, the Valentinos"! Well they smashed houses too! This was Norma Desmond's mansion in Sunset Boulevard. Its address was 641 S. Irving Blvd. and was looking towards the NW corner of Wilshire/Irving Blvd. It was demolished in 1957.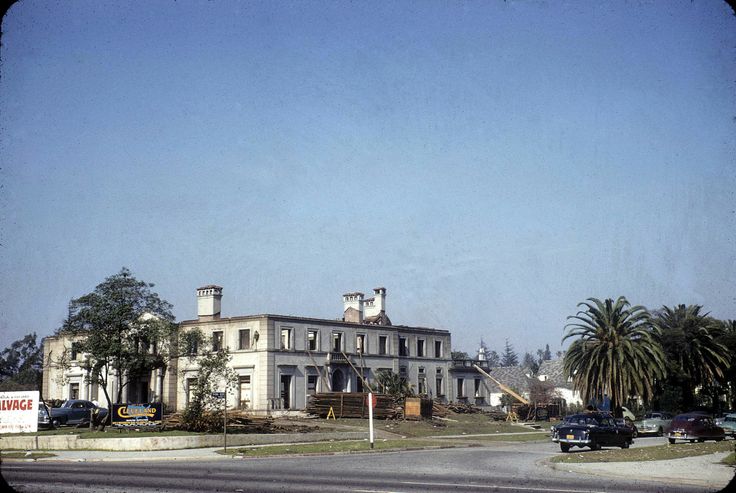 _______________
Neighbor Joe Horacek compares the building to the Starship Enterprise. It stands seven stories tall and spans more than 30,000 square feet. It even has a 70-seat IMAX theater inside. No, it's not a mall. It's not even a commercial property. It's a gigantic mansion built by real estate mogul Mohamed Hadid, of The Real Housewives of Beverly Hills fame. To the horror of his neighbors and the ire of city building officials, Hadid has constructed a massive home in Bel-Air violating numerous city codes. "He starts the work, and if he gets caught, then he asks for forgiveness and suggests that he'll make corrections and that it's all been an accident," Horacek said. The Los Angeles Department of Building and Safety alleges Hadid's home is zoned for 36 feet tall, but it stands at about 70 feet tall. Although the home was approved to be 20,000 square feet, Hadid just kept building, eventually adding about 10,000 to 15,000 square feet more, building and safety officials said. Hadid even tried to cover up his violations with plants and tarps over the top of the building, officials said. And now he's getting the book thrown at him—the Beverly Hills Courier reports the LA City Attorney will bring criminal charges. The city told him to tear down all the illegal work in April. Hadid appealed that month for a 60-day extension to comply with the permits, but was denied.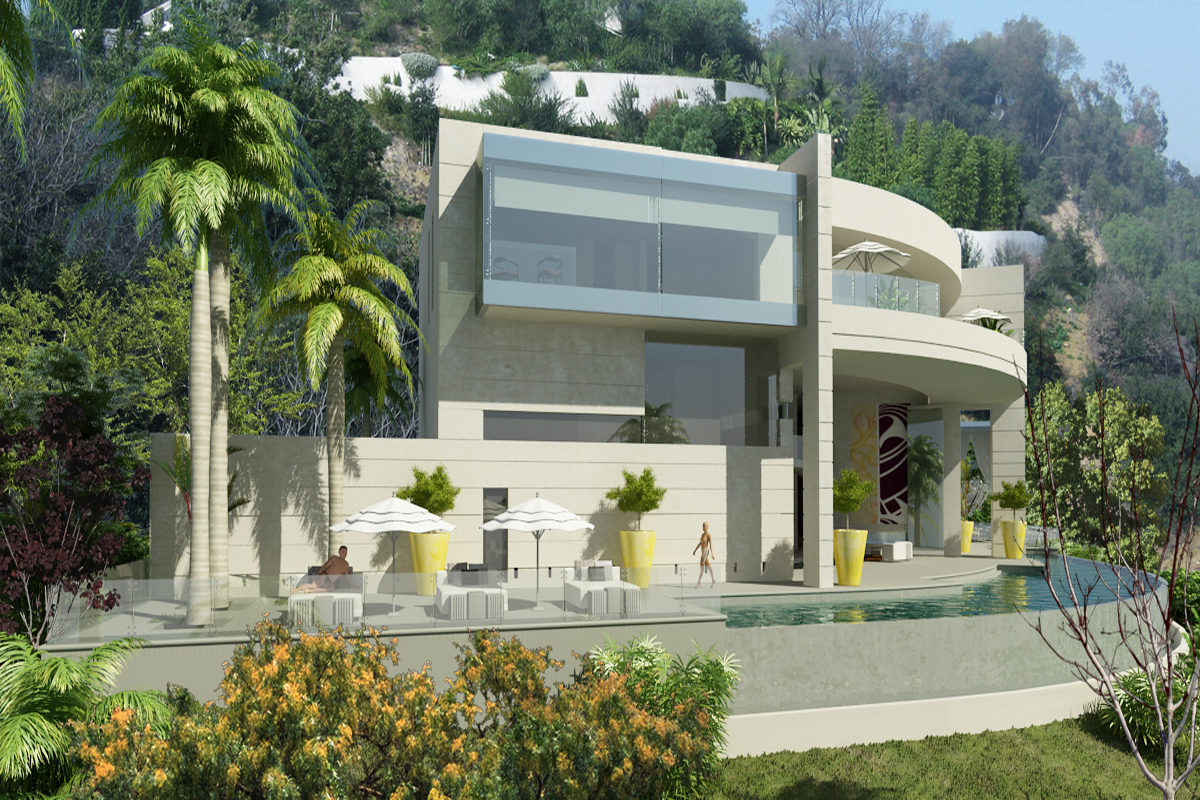 *
p.s. Hey. Me, I'm heading to Los Angeles today. You, in addition to looking at ex-mansions?