* (restored)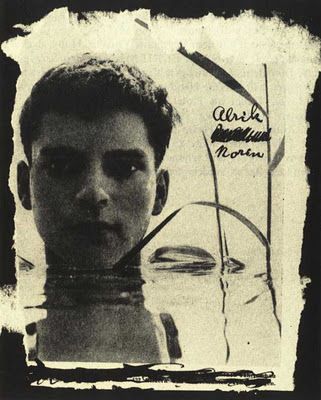 'Hans Henny Jahnn (1894-1959) is one of Germany's most controversial modern authors, in large part due to sharply diverging reactions to the depictions of sado-masochistic brutality, incest, and homoeroticism in his plays and novels. Jahnn's rank as a writer has long been a topic of intense debate between rival schools of critics, and his works have provoked extreme responses, both positive and negative, from a wide spectrum of scholars, writers, and critics, including such prominent figures as Alfred Döblin, Walter Benjamin, Thomas and Klaus Mann, Wolfgang Koeppen, Walter and Adolf Muschg, Wilhelm Emrich, Hubert Fichte and many others.
'Jahn is an highly uncomfortable writer; his style was and remained idiosyncratic, bearing the discerning influence of Expressionism and later Joyce, and containing the timbre of the antique tragedies. In both his writing and life he rejected society's morals and institutions, psychological interpretation, dualism, and the enslavement of the world about us by homo faber, championing in their stead a heathen, pan-erotic return to the deeper strata of mythology, where time and place converge into one.
'"He was a writer of Baroque sexuality, of fleshiness and macabre desperation […]. The reader continuously stumbles over coffins and tombs, witnesses deeds of horror, awesome fear of death and the performance of the necessities of metabolism…." Thus wrote Werner Helwig to his close friend Hans Henny Jahnn. It was not Helwig's own criticism of Jahnn, but that of a critic he had invented in order to show Jahnn what the public thought of his work. No invented critic was needed, however; Jahnn is known as "the writer who uncovered the hells of the flesh and drives, the abyss of demoniacal passions and sinister licentiousness," his writings are described as "materialism of pure faith in the body," his reader is "numbed by the eternal drone of the hormone organ."
'The Ship's introduction namechecks both Melville and Giorgio de Chirico, and the book indeed is an odd combination of nautical metaphysics and surrealism's insidiously creepy emptying out — an intense mystery story, not unlike the slow build-up of a Bela Tarr movie. In places it moves at a wild pace like a murder story's final confrontation or a chase scene; other times it lingers endlessly over each character's neurotics and guilt and anxiety–everyone in it an active Raskolnikov.
'Jahnn has never enjoyed popular success, but he is often viewed as one of the most influential and important German-speaking writers of this century, his works are currently being re-evaluated in France, where the majority have now been translated.' — collaged from various sources (Eugene Lim, shigekuni.wordpress, Gerda Jordan, zoran rosko vacuum player)
_____________
Gallery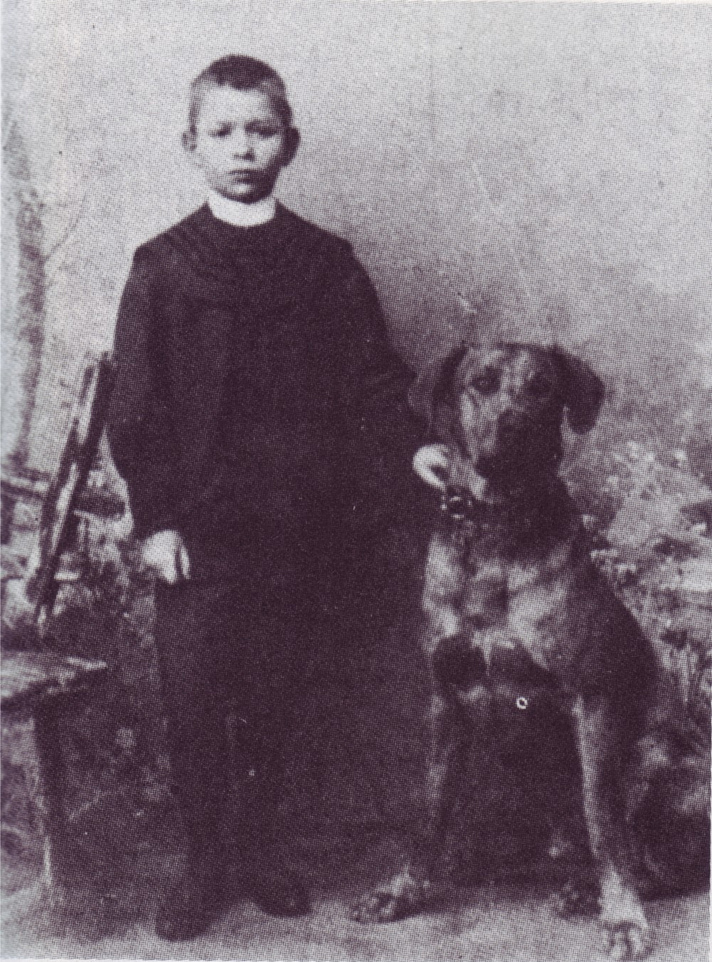 Hans Henny Jahnn as a child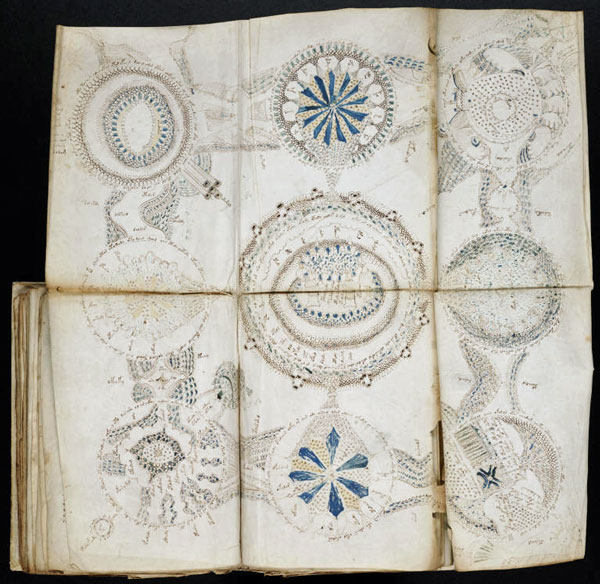 Diagram of the cosmos c. 820 AD that inspired HHJ's cosmology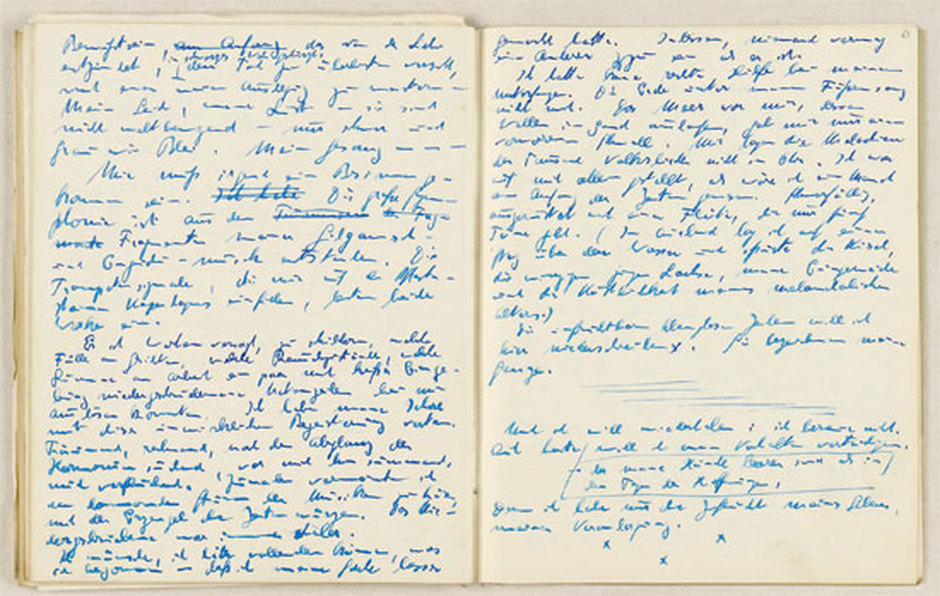 HHJ handwritten mss. pages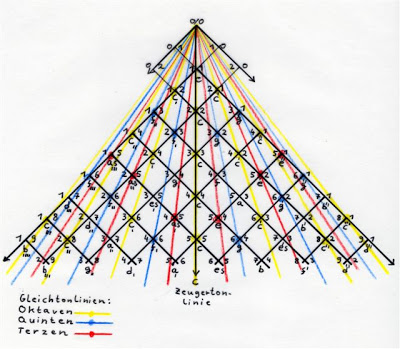 HHJ's diagram for use in the restoration of church organs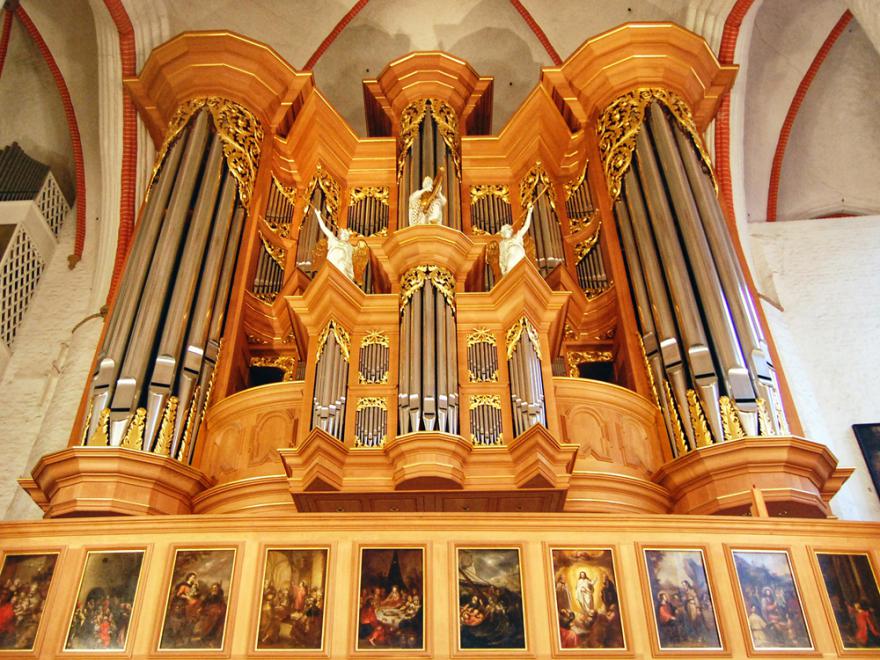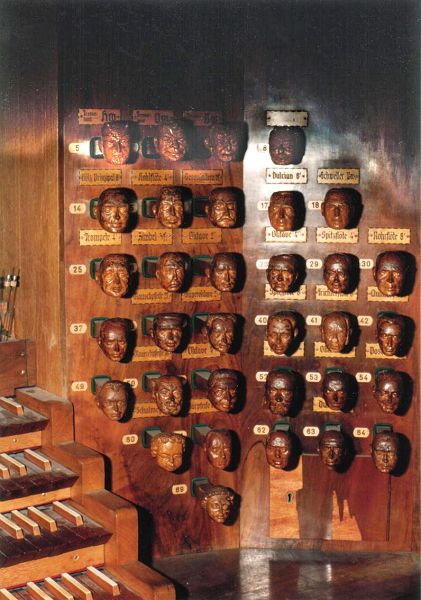 Organ in Hamburg restored/reinvented by HHJ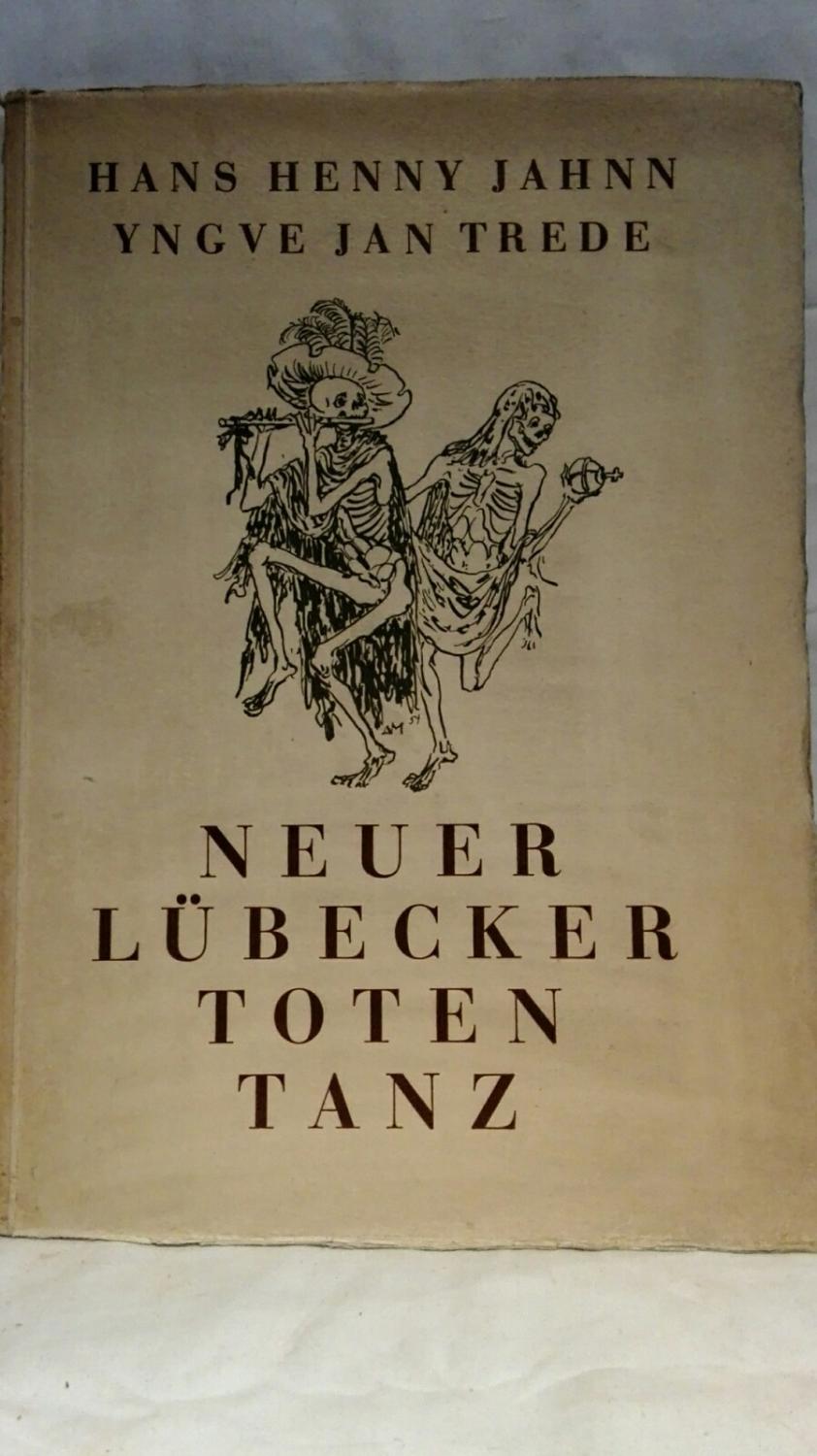 'Neuer Lübecker Totentanz' (Text: Hans Henny Jahnn; Musik: Yngve Jan Trede)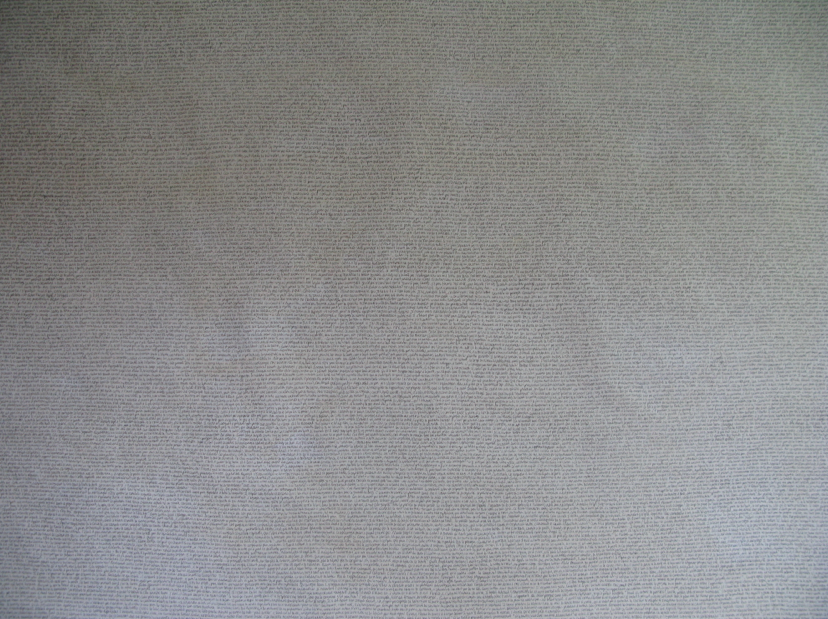 Jean-Christophe Norman 'sans titre" (le navire de bois – Hans Henny Jahnn)'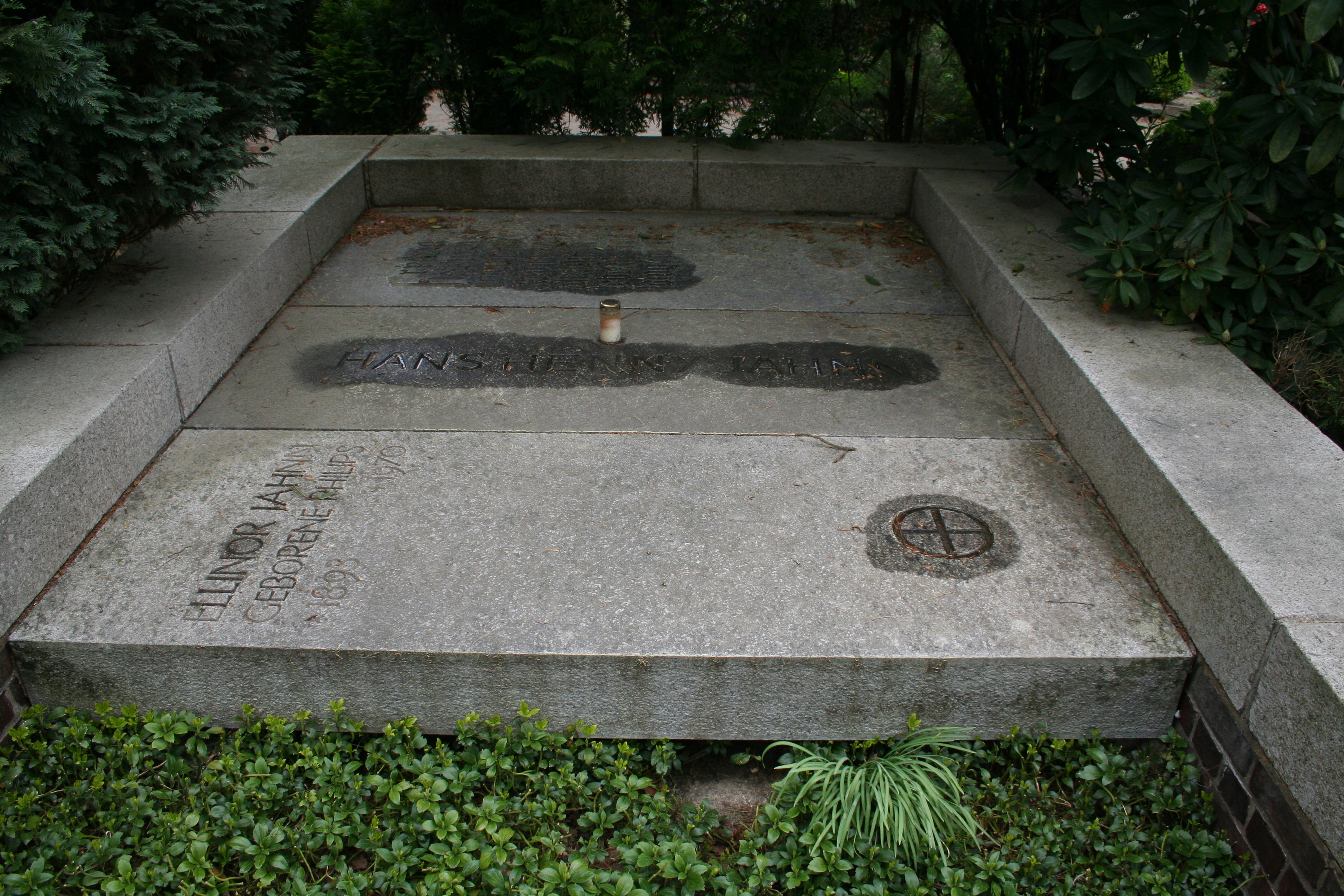 HHJ's grave
_____________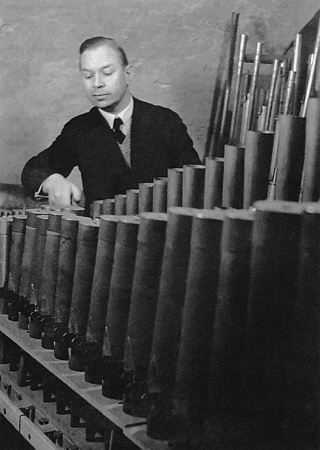 Organizer
'Hans Henny Jahnn's association with the organ began as early as 1913, and by 1916 (in Norway) he was intensely involved in organ studies. He was an outspoken critic of late-nineteenth-century organ building (although he accepted Aristide Cavaille-Coll's work with reservations), and he determined that the foundations of German organ building had disappeared and needed to be reestablished. In 1919 he and his friend, Gottlieb Harms, happened into Hamburg's Jacobi-Kirche and became acquainted with the Arp Schnitger organ in such bad state that the church had decided to remove and replace it. Jahnn began researching the instrument and convinced the authorities to let him restore the organ, a task he completed in 1923. This was the first major restoration of an historic organ and became a symbol and model for the Orgelbewegung (Organ Reform Movement).
'Jahnn's work with the Schnitger organ had prompted studies of the pipework and led him to consider theories and perform experiments relative to what an organ should be. Between the years 1933 and 1945 Jahnn lived in political exile in Denmark and served as a consultant to the Theodor Frobenius firm in Copenhagen. Altogether, he consulted or designed the restoration or construction of over one hundred organs; several of the new organs incorporated Jahnn's ideas, such as the segregation of what he termed "masculine" and "feminine" stops. Examples of this include the Kemper organ at Hamburg, Heinrich-Hertz-Schule (now Lichtwarkschule), Hamburg (1931), and the Hammer organ at Langenhorn/Hamburg, Angarskirche (1931).' — The Organ: An Encyclopedia

die Hans-Henny-Jahnn-Orgel der Heinrich-Hertz-Schule in Hamburg
_____________

A profile of and tribute to Hans Henny Jahnn, pt. 1 (in German)

Hans Henny Jahnn – Ein Mann ohne Ufer
_____________
Further
Hans Henny Jahnn Tribute Blog
Hans Henny Jahnn Website (jn German)
'abyss: hans henny jahnn's "perrudja"' @ shigekuni
'Bornholm in the Work of Hans Henny Jahnn'
'Hans Henny Jahnn and James Joyce: The Birth of the Inner Monologue in the German Novel'
'Ugo Rondinone: The Night of Lead at Aargauer Kunsthaus'
Mike Kitchell on HHJ's 'The Night of Lead' @ HTMLGIANT
HHJ @ Goodreads
HHJ Board @ the Fictional Woods
HHJ Group @ Last.fm
Hans Henny Jahnn's books @ Bookfinder
______________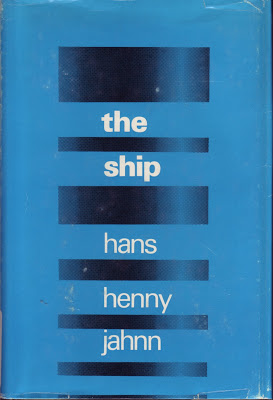 Hans Henny Jahn The Ship
Scribner/Peter Owen
'This book is devastating. Even in the fairly rough English translation, it lodged in my brain and I consider it one of the more powerful and disturbing works of the twentieth century. Atlas Press published a translation of Jahnn's 1962 novella The Night of Lead. They say that it "shows Jahnn at his darkest: man is portrayed as the toy of supernatural powers, where his only certainty is a bodily existence which, in turn, is blindly bound to the laws of growth, death and decay and procreation – the major themes of Jahnn's writing." This description can also apply to The Ship. Even after reading Lovecraft and Thomas Bernhard, I'm tempted to think of Jahnn as the most terrifying author. Bernhard can make me feel a little crazy (finishing Correction was one of the more masochistic things I've ever done, and I grew up on gore movies), but he's often hilarious. Jahnn isn't very funny. He's bleak and unrelenting bizarre.' — A journey Round My Skull
Excerpts
We have witnessed the horrible again and again, a transformation no one could forsee. A healthy body is run over by a truck, crushed. Blood, once secreted, once feeling its way blindly through the body, pulsating in a meshwork of thin streams, spreading the chemically charged hormones and their mysterious functions like a red tree inside man–this blood now runs out shapelessly in great puddles. And still no one grasps that, in a network of veins, it had form. But even more horrible–the death struggle itself, in which the innumerable organs, which we believe we feel, take part. Terror is stronger in us than delight.
*
Later Gustave recalled that he had never spent a more exquisite night. Hours filled with sweetest sadness. To be sure, he had touched Ellena before. His hands were not innocent; their lips knew each other. But all through the night Ellena's body lay close to Gustave and she was as safely hidden as in a hollow. And he felt the urge to enfold her completely, to explore her body palpably with his warmth, to unite with the girl on the periphery of their skin without disclosing the fact that she was female, he male. Sensuousness was like thin air above them. Far more powerful were the premonitions of immeasurable grief. Their eyes filled with tears that sprang out of the natural pain of existence, which was like an open book in front of them. In it they could read that they had been conceived and born and that Providence had brought them together, two creatures of very different origin, but both in a way undeserving. In spite of separations and strange trials, they felt the harmony of being united, the shapr magic of a deliverance, of wild, immeasurable hopes. At the same time–a callous picture of death. A merciless pounding of waves. The hand of murder. Fear. All the distrust of Providence that overcomes a helpless, crushed creature who one day has to sink bereft, uninformed, and freezing into the grave, who leaves no legend behind him, who has trembled, suffered, hoped–for nothing. The space through which the stars hasten played on them, moving like young cats. And they fell asleep, arm in arm, as they sailed out to sea.
*
'You are suffering,' she said simply. 'Why?'
'I can present my parables in a different connection or in a different order,' he said. 'Millions of ears hear the magical sound of universal sadness, true or false, and fall prey to it. There exists only one pain, one passion, on death. But they glitter limitlessly in infinity, in motion everywhere. And every ray, the known and the unknown, hums this consuming rhythm, this melody of downfall. He who lays himself open to it founders, goes up in flames, succumbs. Perhaps the greatest work of art is the masterpiece of omnipotence which is everywhere with a soft voice. And we, its servants, are being summoned to all things at every moment. But often we refuse. We shut ourselves off. But when are we so completely healthy or invulnerable that pain cannot reach us? When could we call ourselves out of the reach of death? Where is there peace and justice, a condition without condemnation, that we could let sadness go from us with impunity?'
'That is a theory of how suffering spreads on this earth, from the stars or from somewhere or other.'
'But I don't want it that way,' he said. 'I want to experience everything but I want to remain as virtuous as matter, which is unaware of its own manifestations. I want to stand at my own side when I scream or sink to the ground in convulsions. I am not prepared to let myself be put on trial as to whether I am a useful or an objectionable male animal. I have come into being and intend to make myself at home in the condition as I please. I don't escape the voice, I swing and twitch with it, but I don't want to feel it as everybody else feels it.'
'You are crying.' The words come from her forced.
'I know,' he said. 'But it doesn't mean anything to me.'
*
In spite of the horrible and painful task he was undertaking, which he liked to call his duty, Gustave had his experiences or, perhaps, he was not yet so spent that he could not be impressed by things that took him out of himself. It was absolutely incomprehensible that he was able to wake up again and again out of the stupefaction into which his fanaticism had led him. With renewed astonishment he took in the multifariously constructed inner form of the swimming ark. He told himself that all this could not be the fantastic idea of a single man, the shipbuilder, but rather the result of an accumulation of constructive experience. Flights of the imagination and penetrations of space throughout centuries. Primeval visions, even though they had come as a surprise to the novice. Beside the thing which had come to pass gradually stood the independent and sudden revelation which emanated from what had been put together, which could not be thought out in advance. A beam, laid on top of another beam, held together with brackets, fastened with dowels, and other beams surrounding three-dimensional proportions, with a limitless and an enclosed outlook, is like a crystal creating a rhythmically divided world . . . that is how the miracle of a sexagonally symmetrical form takes place . . . a form which adapts itself not only to the circle circumscribing it but also, in the repetition of its symmetry, turns seamlessly into the mesh of a honeycomb. An event that takes place with immeasurable ease and puts human reason and the powers of the imagination to shame.
*
Then it was over. They climbed across the cargo toward the door by which they had entered. Gustave, in a last effort to come closer to the content of the cargo, threw himself down on one of the coffinlike crates. He made the effort, even if with dwindling will power and filled with a premonition of futility, to establish some sort of relationship with the mysterious thing. It seemed foolish to him, an error of human perception, that anything could remain hidden which could be approached until only a few centimeters lay between. But it was the usual thing to be struck with blindness. Who could recognize the sickness of his neighbor with his eyes even though it lay palpable under the skin? When Gustave arose from the crate a few seconds later, he had assured himself that the icy aura which filled the hold had infected the crates or, perhaps, they were its sources. He felt as if he had thrown himself down on the snows of a wintry field. And a white wraith of cold crept up to him.
*
p.s. Hey. I'm in San Francisco. One last screening of PGL tonight at the Roxie Theater, if you're around. Check out the book posted upstairs, if you know it or don't.