* (Halloween countdown post #8)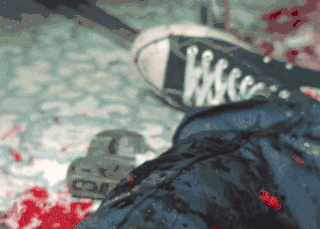 _____________
Nathan Schiff Weasels Rip My Flesh (1979)
'The debut feature from cult filmmaker Nathan Schiff is a sci-fi horror flick with a title that says it all. Starring Schiff regular John Smihula, Weasels Rip My Flesh centers on a rodent that grows to giant proportions when it is exposed to a mysterious substance brought to Earth from Venus. After the weasel terrorizes a small town, leaving a trail of carnage in its path, it is captured by a mad scientist who hopes to breed the monster and use the resulting bloodthirsty army to carry out his plan for world domination. Fred Borges and Jody Kadish also star.' — RT

Opening scene

Excerpt
______________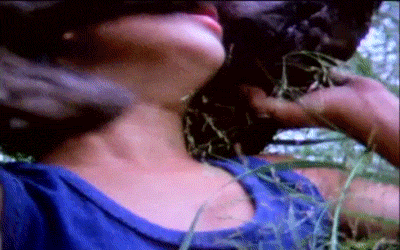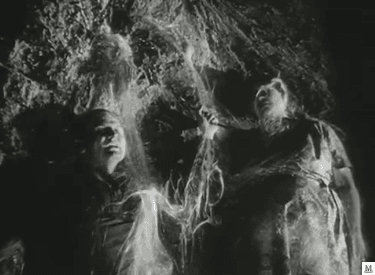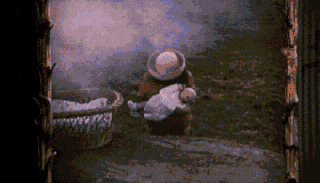 _____________
Monte Hellman Beast from Haunted Cave (1959)
'In a skiing station in Dakota, a gang of criminals leaded by Alexander "Alex" Ward plans the heist of golden bars from a small bank. While the lover of Alex, Gypsy Boulet, goes to an isolated cabin with the ski instructor Gil Jackson, a time bomb explodes a cave to divert the attention of the locals and the gangsters steal the gold. But the explosion releases a spider-like monster and due to a storm, the group becomes trapped in Gil's cabin and threatened by the creepy beast.' — letterboxd

the entirety
_____________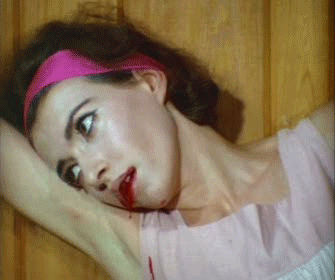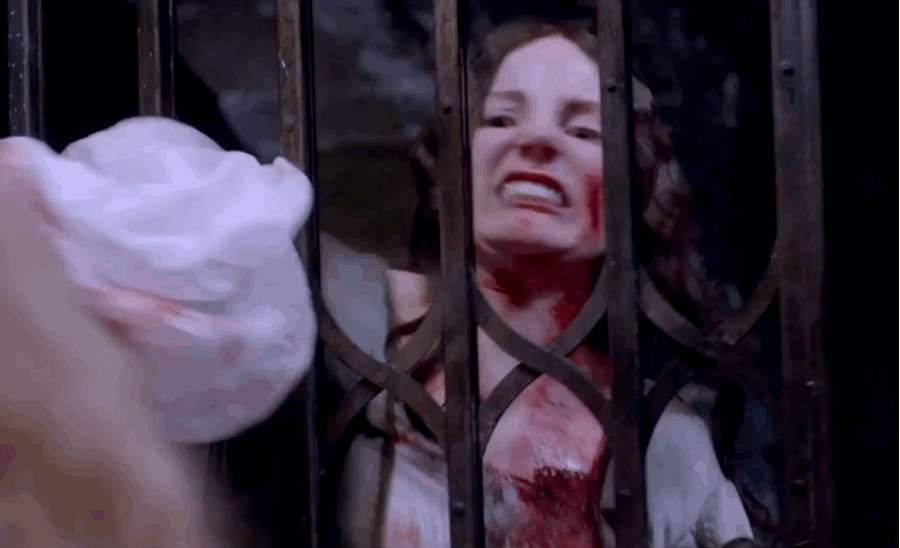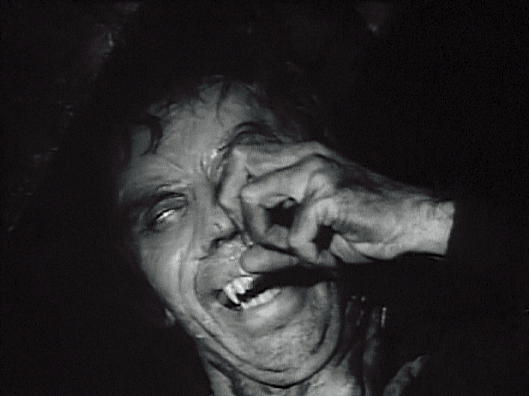 _____________
Narciso Ibáñez Serrador Who Can Kill a Child? (1976)
'English husband Tom and his pregnant wife Evelyn are on holiday in Spain. They take a trip out to Almenzora Island. Arriving, they find the island strangely deserted, buildings having been left open and abandoned. There are no adults anywhere, just children playing. They then discover that the children have killed all the adults. The children now close in, intending to kill them too.' — moria reviews

Trailer

Excerpt
_____________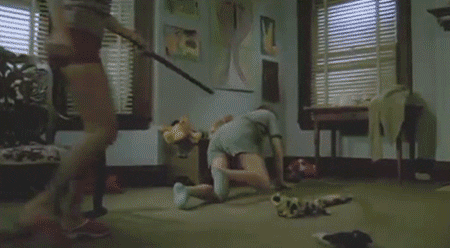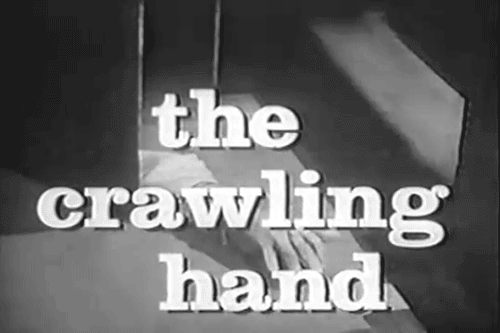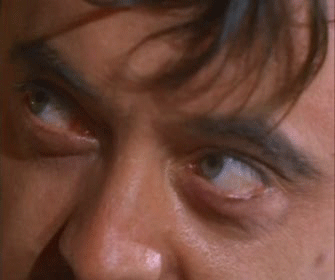 _____________
Del Tenney The Horror of Party Beach (1964)
'Peculiarly, the monsters, despite their claimed need for human blood, seem to prefer abducting only women and Del Tenney throws in a number of scenes of them carrying girls off like some incarnation of a 1940s pulp magazine cover. Indeed, despite their bloodlust, the monsters seem to be plain old red-blooded males who get uncontrollably worked up about girls – there is even a scene where one of them gets so worked up as to attack a storefront mannequin.' — Moria Reviews

the entirety
_____________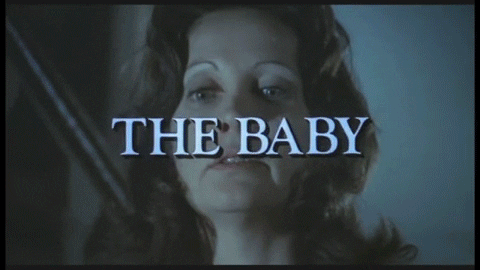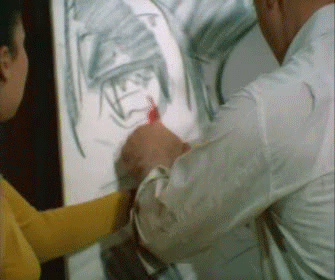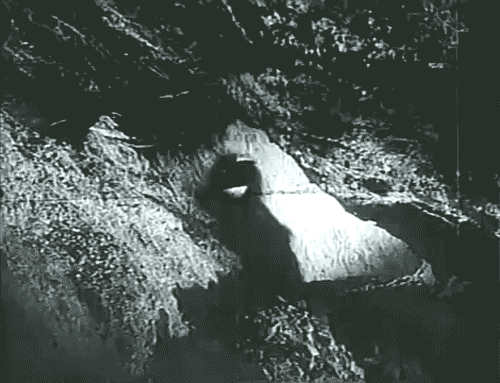 _____________
Sean MacGregor Devil Times Five (1974)
'A quintet of weird kids stumble into the luxurious winter retreat of a wealthy patriarch (Gene Evans) and his arrogant guests. Little do the effete vacationers realize that the children are escapees from an asylum for the criminally insane — a fact they realize only after their doom has been sealed.' — rt

the entirety
_____________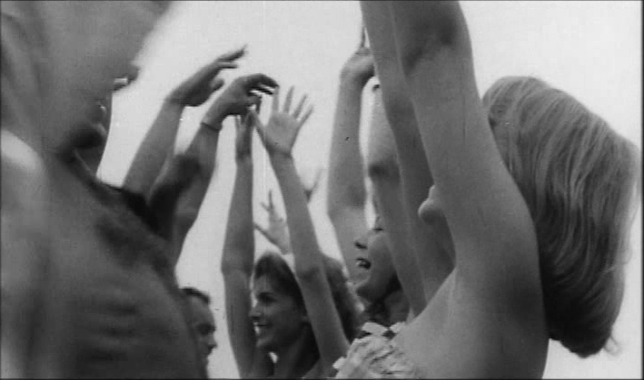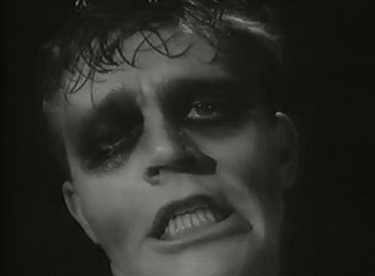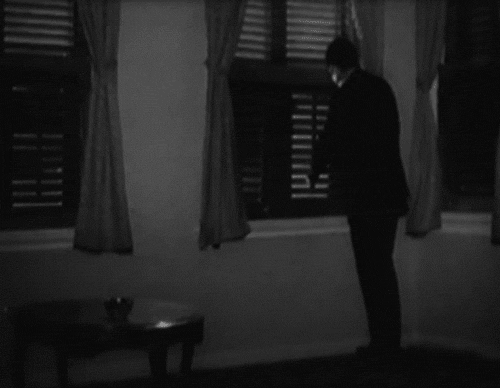 _____________
W. Lee Wilder The Snow Creature (1954)
'This film is bad for a lot of reasons. It suffers from a bubble gum machine budget, bad writing, bad acting, and a bunch of clearly Japanese actors speaking in Japanese that the film tries to pass off as Tibetans. The real draw to this movie is the Yeti costume, which looks like an actual rug with eye holes cut into it. This is possibly the first horror film ever made about the yeti.' — Ranker

the entirety
_____________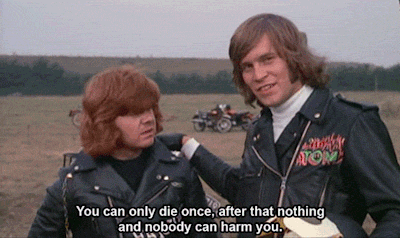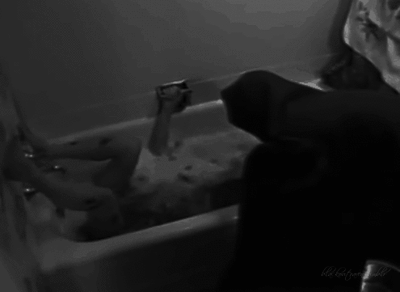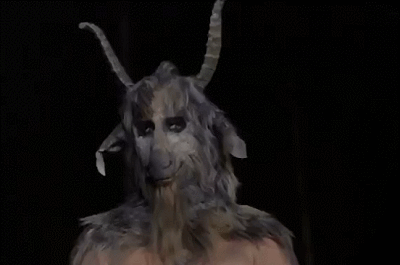 _____________
Gary Sherman Raw Meat (1972)
'For generations they've lingered beneath the streets of London. But now their last survivor has emerged, driven by a desperate hunger for human flesh! Donald Pleasence stars in this daring horror classic that dishes out heart-stopping jolts and hair-raising thrills! When a prominent politician and a beautiful young woman vanish inside a London subway station, Scotland Yard's Inspector Calhoun (Pleasence) investigates and makes a horrifying discovery. Not only did a group of 19th-century tunnel workers survive a cave-in, but they lived for years in a secret underground enclave by consuming the flesh of their own dead. Now the lone descendant of this grisly tribe has surfaced, prowling the streets of London for fresh victims…and a new mate.' — Blu-ray.com

the entirety
_____________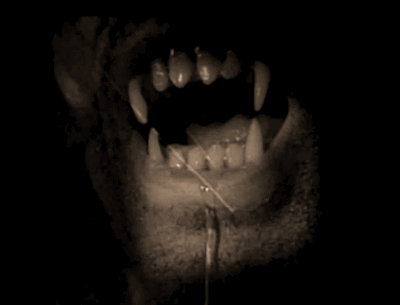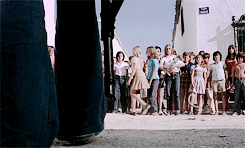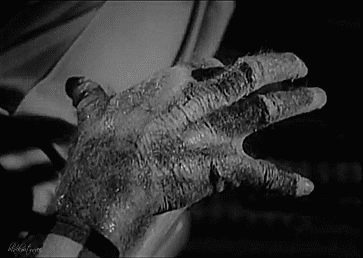 _____________
Herschell Gordon Lewis Color Me Blood Red (1964)
'This overwrought horror film is one of many inferior derivations of Roger Corman's classic A Bucket of Blood (1959). Don Joseph stars as Adam Sorg, a pompous artist who discovers that human blood provides his paintings with just the right shade of red. The over-the-top splatter includes stabbings, slicings, and evisceration, with Sorg going so far as to squeeze blood from a victim's dangling intestine. Still, the film is not as grim as it sounds, due mainly to the shoddy effects and Lewis' flamboyant direction, which makes every action and line so hyperbolic that it crosses the line from horror into campy self-parody often and with wanton abandon.' — rt

the entirety
_____________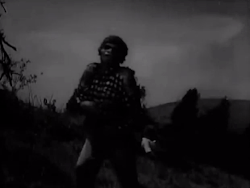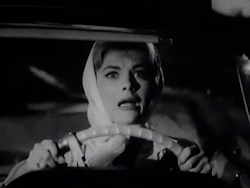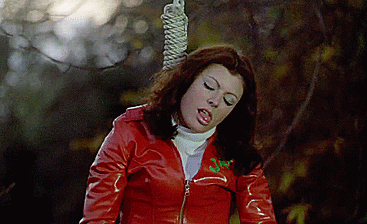 _____________
Don Sharp Psychomania (1973)
'Members of a biker gang who wear skull helmets and call themselves "The Living Dead" decide to start really talking the talk, committing suicide one by one so they can come back as undead soldiers of Satan. Psychomania is especially notable for its psychedelic rock soundtrack by John Cameron.' — gizmodo

the entirety
_____________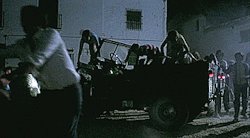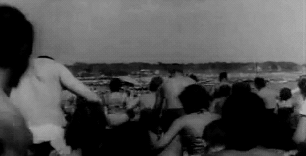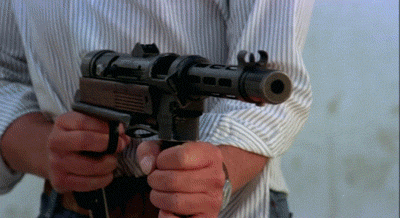 _____________
Jack Arnold Monster on the Campus (1958)
'Biology professor Donald Blake receives a prehistoric coelacanth shipped from Madagascar. Water dripped from the coelacanth's tank causes a dog to regress to its lupine ancestry and turn vicious. Blake cuts himself on one of the dog's fangs. Soon afterwards, a prehistoric man is seen attacking people on the campus. Later Blake manages to accidentally smoke a pipeful of the dog's blood and the prehistoric man reappears. Blake realises that he is the prehistoric man and that he is regressing to his primitive ancestry under the influence of the coelacanth's blood.' — IMDb

the entirety
_____________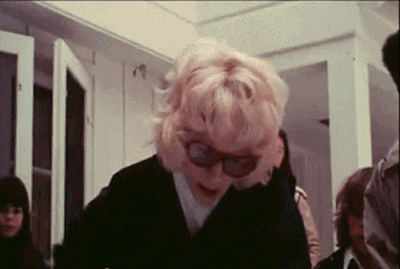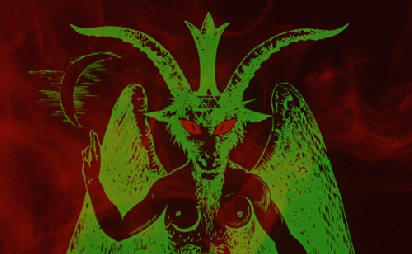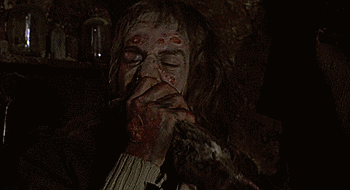 _____________
George McCowan Frogs (1972)
'A shocker reminiscent of Alfred Hitchcock's The Birds" (Variety), this amphibious horror flick is teeming with thousands of nasty-tempered creatures that are hopping madand murderous. Jumping with action, suspense, revenge and Southern Gothic charm, Frogs' stars Sam Elliott, Joan Van Ark and Ray Milland are constantly a lily pad away from croaking! Jason Crockett (Milland) is an aging, physically disabled millionaire who invites his family to his island estate for hisbirthday party. The old man is more than crotchety he's crazy! Hating nature, Crockett poisons anything that crawls on his property. But on the night of his shindig, it's nature's payback time, as thousands of frogs whip up every bug and slimy thing into a toxic frenzy until the entire environment goes environ-mental.' — AET

the entirety
______________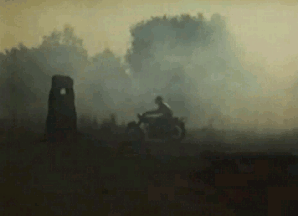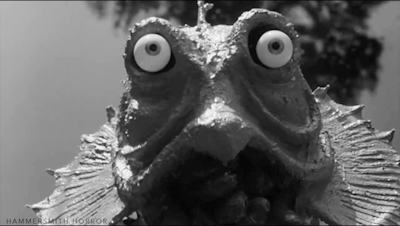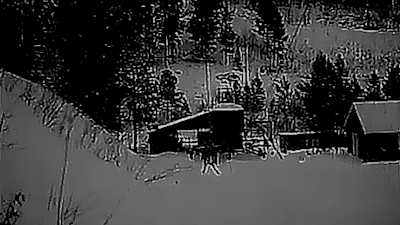 ______________
William F. Claxton Night of the Lepus (1972)
'Night of the Lepus Director William F. Claxton was a television veteran known for westerns (The Rifleman and Bonanza). Producer A.C. Lyles was also an old hand at westerns, as well as being the guy who gave Deforest Kelly his first acting break. This combination explains the film's distinctly cowboy movie feel, complete with stalwart rancher Rory Calhoun defending his land from mutant rabbits that could just as easily have been murderous rustlers or a band of renegade Apaches. The cast of sagebrush vets probably brought their own boots and Stetsons to work. Even the hordes of rampaging Cadbury bunnies are shot like a charging herd of Buffalo. It's painfully obvious the filmmakers would rather be making a straight up western without the whole monster movie angle; a genre they clearly don't get.' — HNN

Excerpts
_______________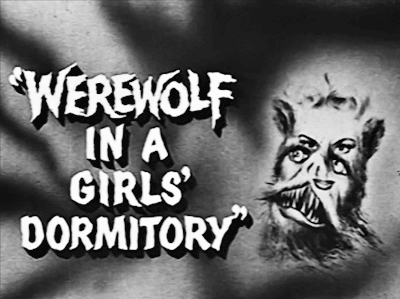 _______________
Ted Post The Baby (1973)
Less a horror film than an outright freak show, The Baby grows oddly hypnotic in its accumulation of oddity. It begins as something approaching a straight drama, but it never quite stabilizes. Though the audience is left uncertain about the characters' motivations for most of the film's run time, it is quite obvious that something unspeakable is bubbling underneath the outwardly pleasant interactions between Ann and the Wadsworths. The off-kilter performances create an uncanny vibe that comes to define the film. Post rarely tries to build suspense, but with a concept this zany, he does not need to. The shocking ending of The Baby is rightfully famed as one of the strangest in cinematic history, and to spoil it would be a disservice, but the sustained build up to that ending, which twists camp into something subtly disturbing, is just as memorable.

the entirety
_______________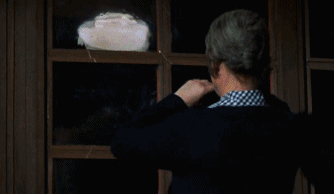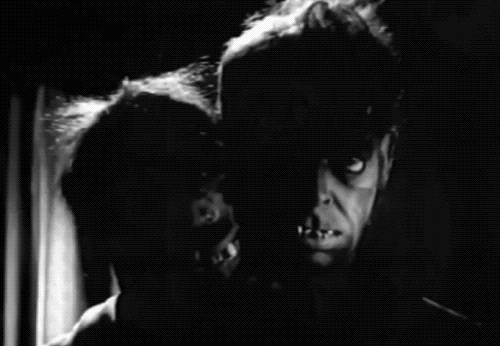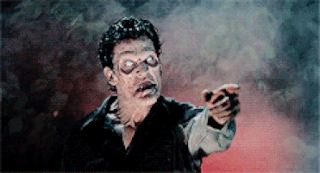 _______________
Paolo Heusch Werewolf in a Girls' Dormitory (1961)
'Werewolf in a Girls' Dormitory is apt to face audiences who are ill-disposed to forgive its intrinsic faults or to detect any of its merits at all. The former category includes a lukewarm, flavorless porridge of a hero who progressively bogarts the limelight that more properly belongs to a plucky and engaging heroine; an overly convoluted mystery with at least one more red herring than the script can contrive any practical use for; and in its English-language version at least, a dense tangle of unworkable and frequently self-contradictory dialogue that makes virtually every character look like a nitwit in at least one major instance apiece. The merits, by contrast, are much subtler, and would be more difficult to appreciate even under ideal conditions. Indeed, some of them look like yet further defects at first glance. Take the character design for the werewolf as an example. It is undeniably unimpressive even by 1961 standards, looking even less specifically lupine than usual.' — 1000 misspent hours

the entirety
_______________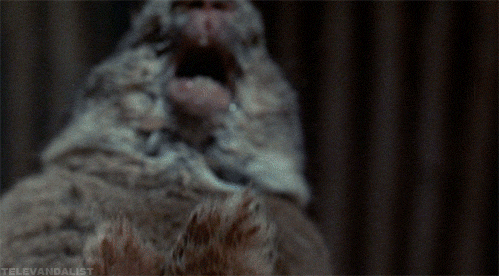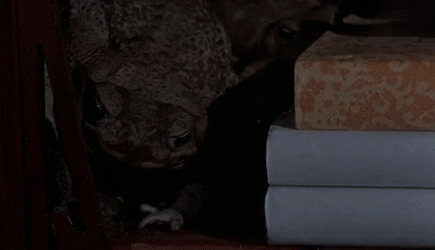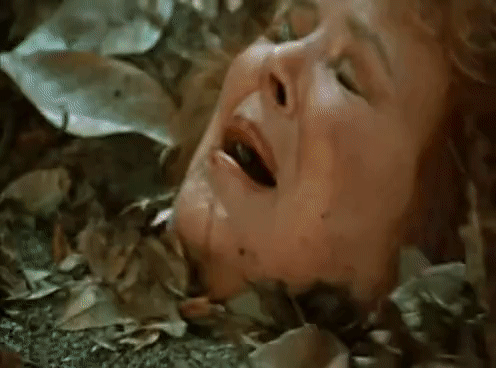 _______________
Herbert L. Storck The Crawling Hand (1963)
'The hand of a dead astronaut washes up on the beach and possessed the college student who takes it home. The student is slowly transformed by the hand and begins killing people in a small town.' — archive.org

the entirety
*
p.s. Hey. I should be in Los Angeles and jet lagged today, and I probably am. Today you get a great and brand spanking new Halloween post made by Noel Thomas, who calls himself a raconteur, part-time artist, and DC's checker. It's big fun, please enjoy it, and please drop a line in the comments area to thank Noel, okay? The blog will see you again tomorrow.