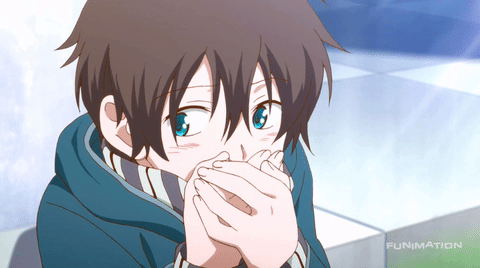 Robert Heinecken
William E. Jones
Erin M. Riley
Elin Magnusson
Paul Yore
Ellen Cantor
Marilyn Minter
Wolfgang Tillmans
Jim Herbert
Mike Bouchet
Anna Uddenberg
Andrea Fraser
Thomas Ruff
Zoe Williams
Aura Rosenberg
Bjørn Nørgaard & Lene Adler Petersen
Joan Semmel
Showa Hanako 2
Elizabeth Jaeger
Dom Barra
Vika Kirchenbauer
Carolee Thea
Dash Snow
____________
Robert Heinecken Time (1st Group) (1969)
'Heinecken explored this tension in his altered magazines—a sprawling group of works he produced between 1969 and 1974. In Mansmag, 1969, he employed lithography again, to print photograms of soft-core porn on top of one another in vivid color. Text, cartoons, and "real" bodies interact, their almost flickering forms approaching one another from various angles. Quickly, however, Heinecken turned to collaging magazine pages themselves. Time (First Group), 1969, for example, consisted of pages cut from the famous newsmagazine, overlaid with lithographs of cheesecake shots and reassembled in an aleatory order. Then, in Periodical #1, 1969, he simply cut up and reconfigured a group of twenty-nine magazines ranging from Glamour and Good Housekeeping to Playboy and Guns and Ammo, without adding overlays. The end product was a set of nineteen twenty-nine-page volumes, or "variants" (the artist's preferred term), each containing a single leaf from each magazine. When we flip through these reconstituted magazines, we experience a cacophony: not only forms of advertising address geared toward different education levels and tastes but a mélange of subjects and voices, some first-person confessionals, some omniscient and ostensibly ungendered news stories.' — Matthew Biro, Artforum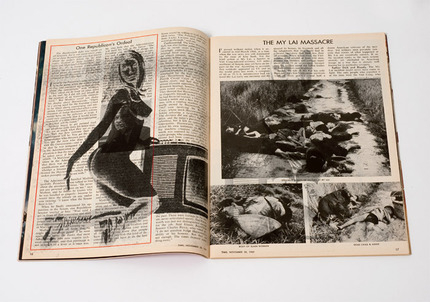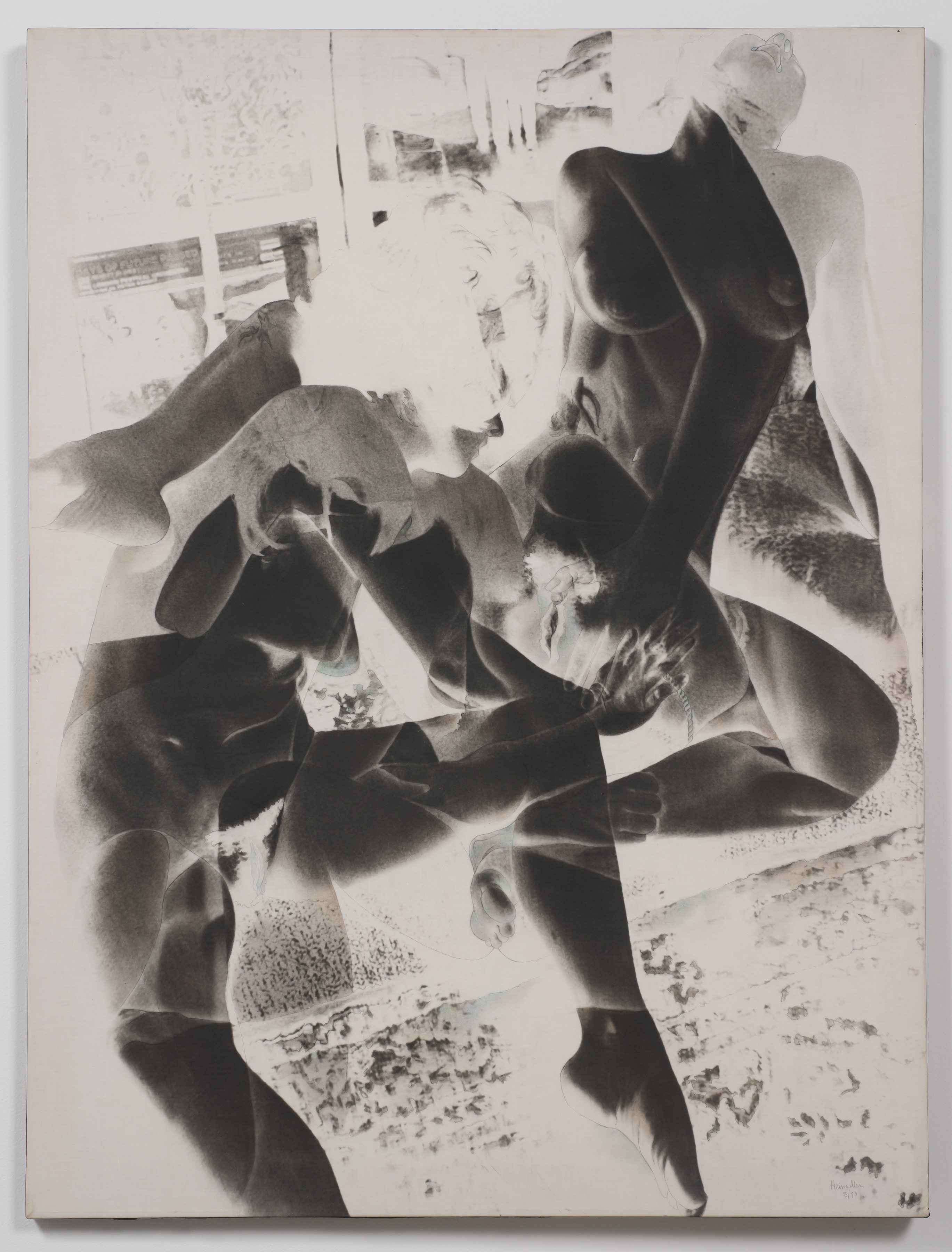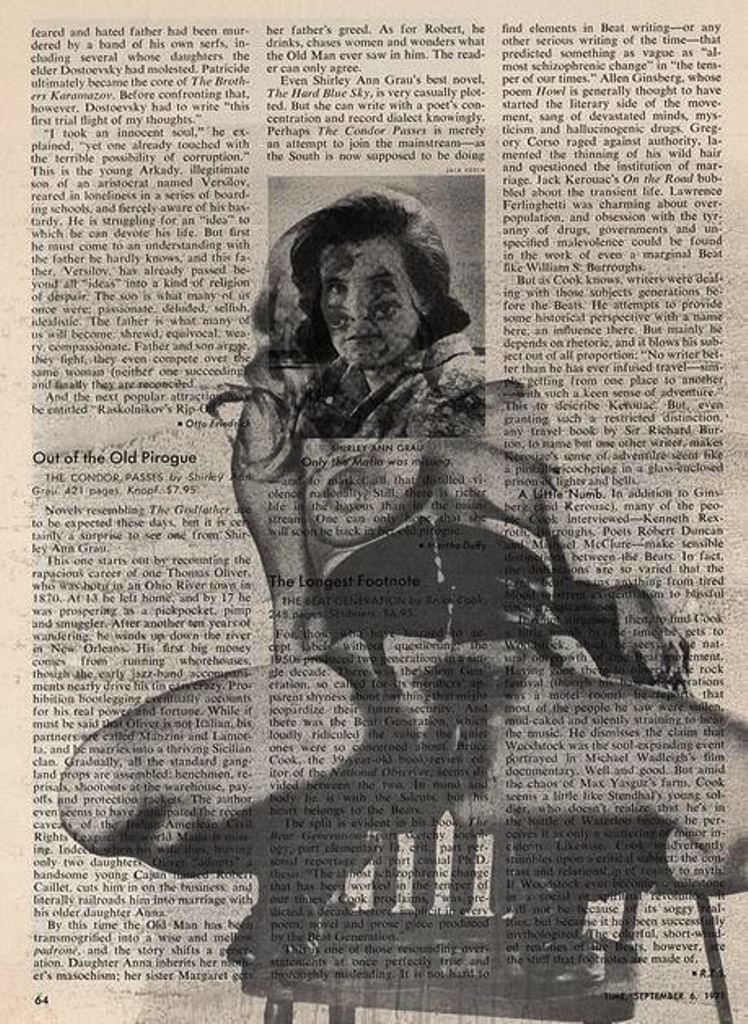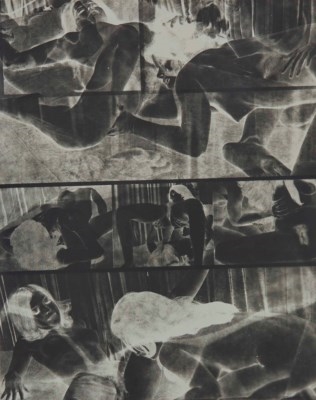 ______________
William E. Jones The Fall of Communism as Seen in Gay Pornography (1998)
'Every image in The Fall of Communism as Seen in Gay Pornography comes from gay erotic videos produced in Eastern Europe since the introduction of capitalism. The video provides a glimpse of young men responding to the pressures of an unfamiliar world, one in which money, power and sex are now connected.' — trakt

Excerpt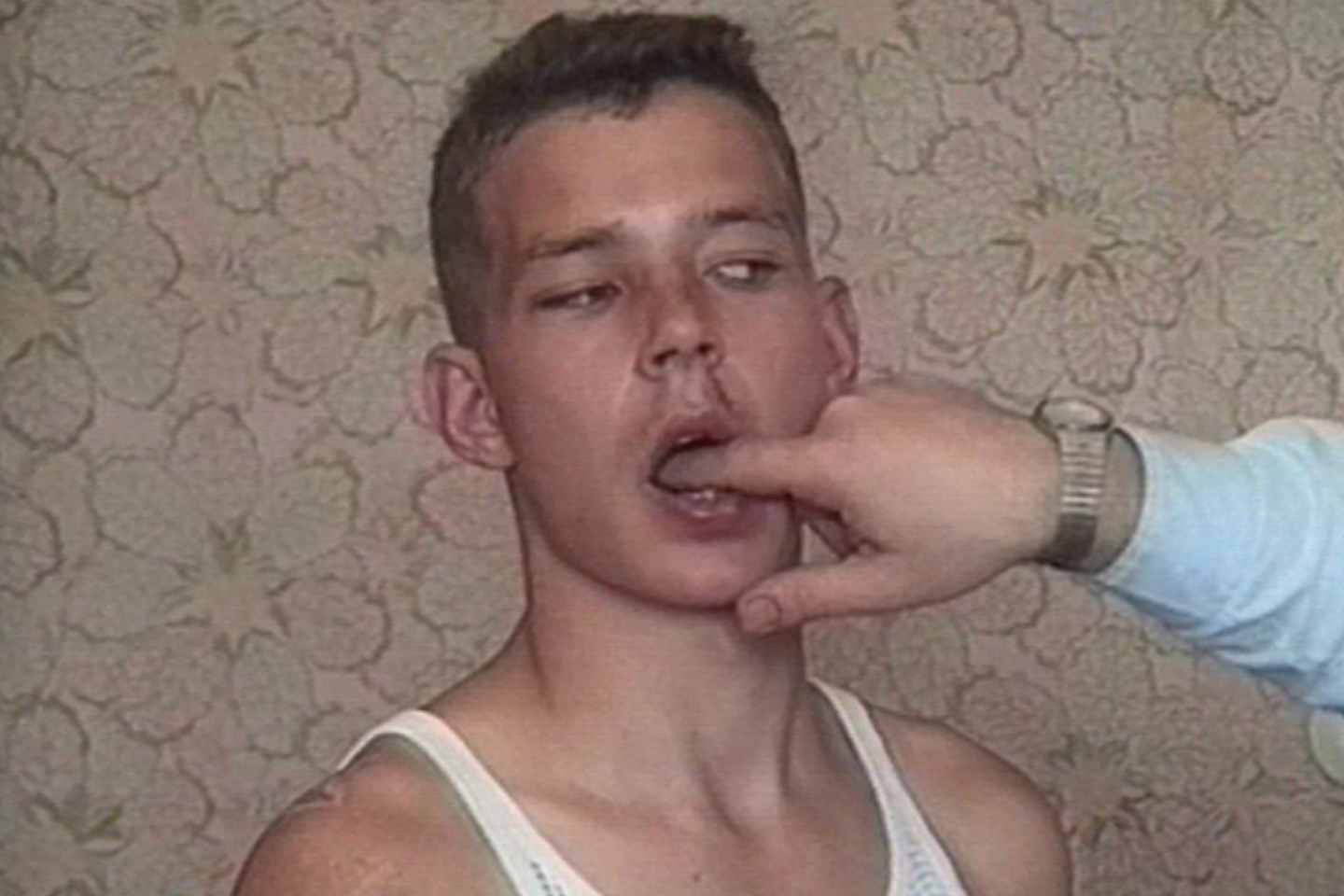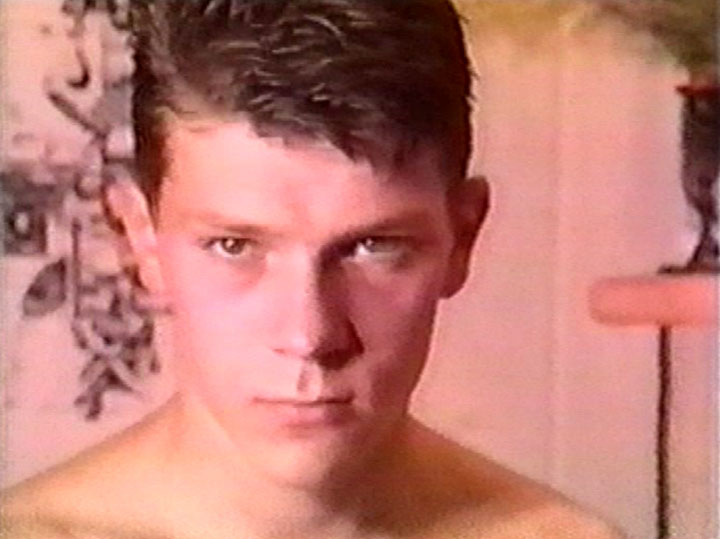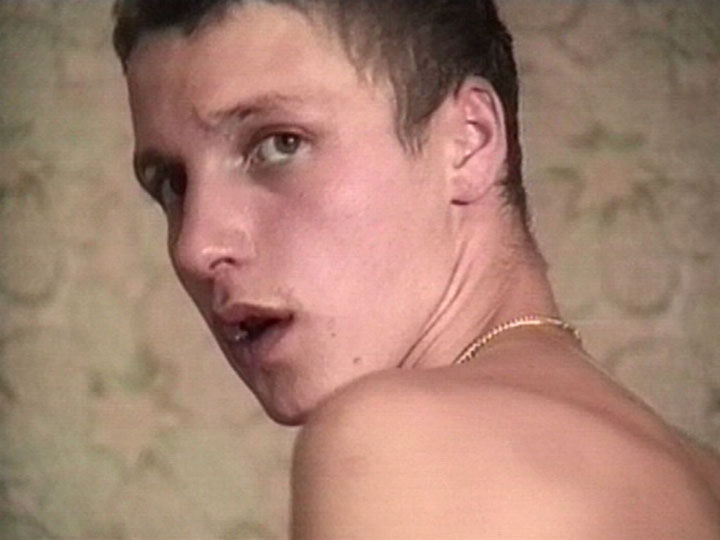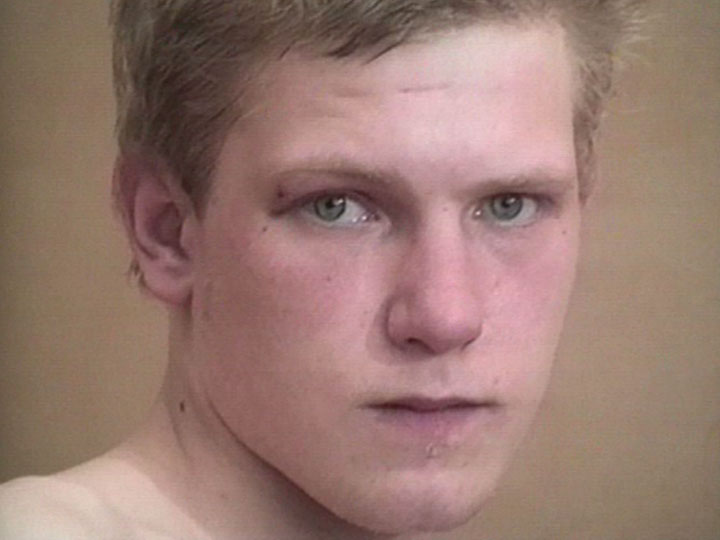 ______________
Erin M Riley Year of Porn (2016)
'Erin M Riley's woven artworks take screenshots of online pornography captured at the moment of climax and turns them into wonderfully intricate, contemporary tapestries. Year of Porn first started as a way for Erin to pass the time: "I would watch porn on my phone regularly to fall asleep. Often the next day I'd go to look for something online and the browser was still up. My inclination was always to hide it, feeling shame or embarrassment despite most people relating or not being phased if they did see," explains Erin. " I started screenshotting the moment of climax when I watched porn on my phone and just filing it away on my camera roll."' — It's Nice That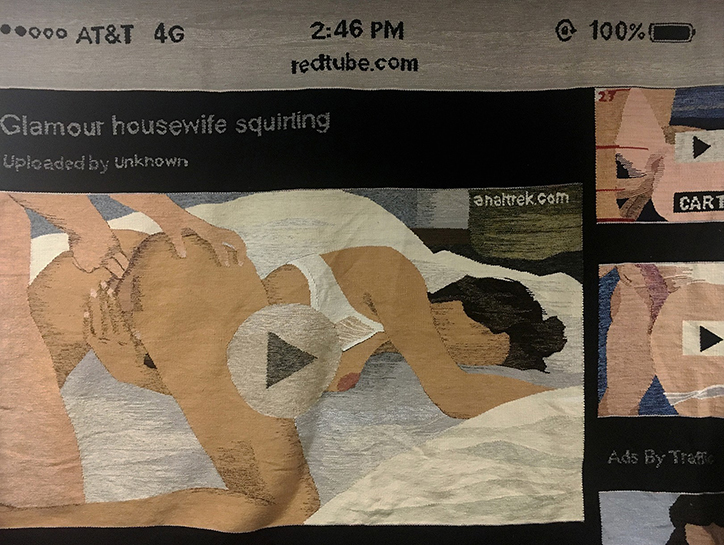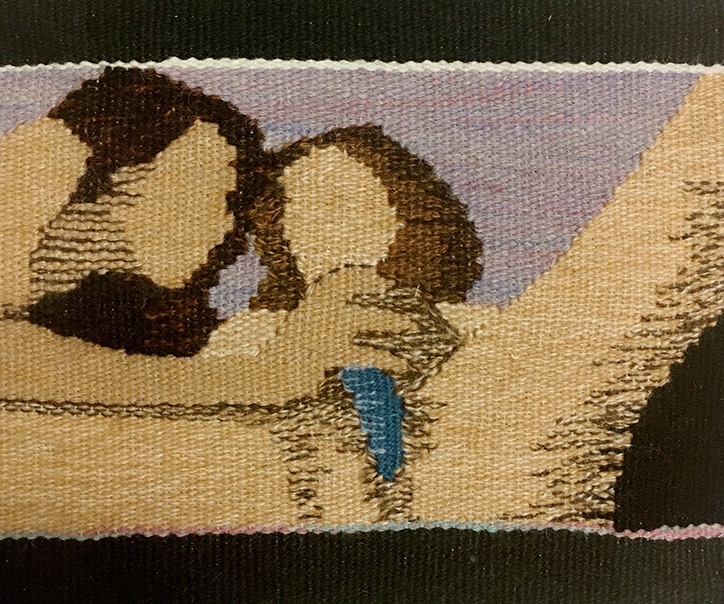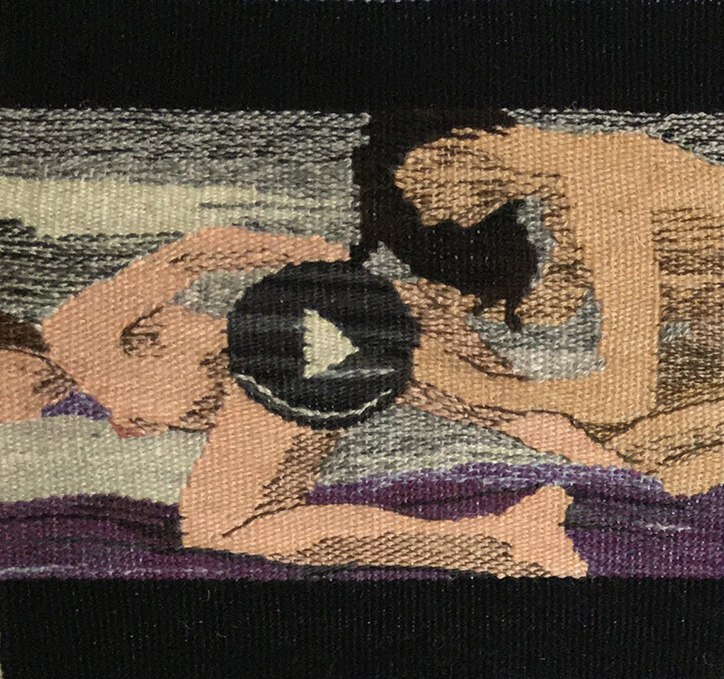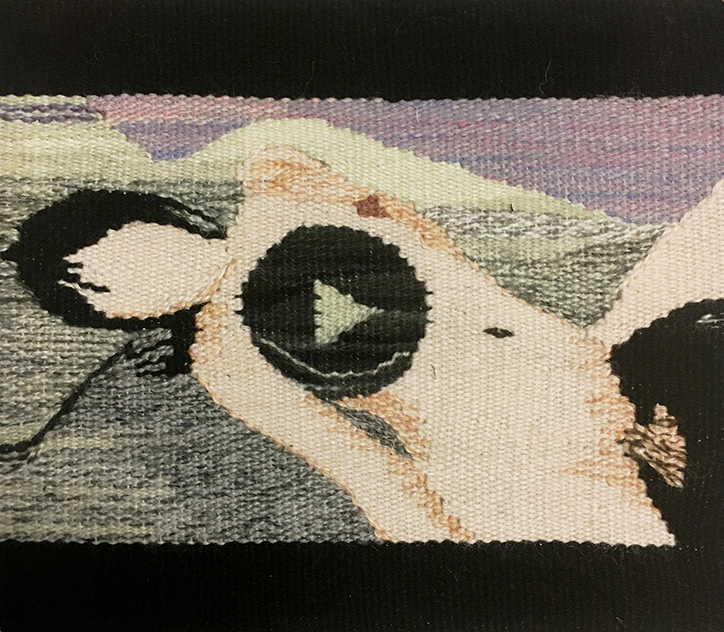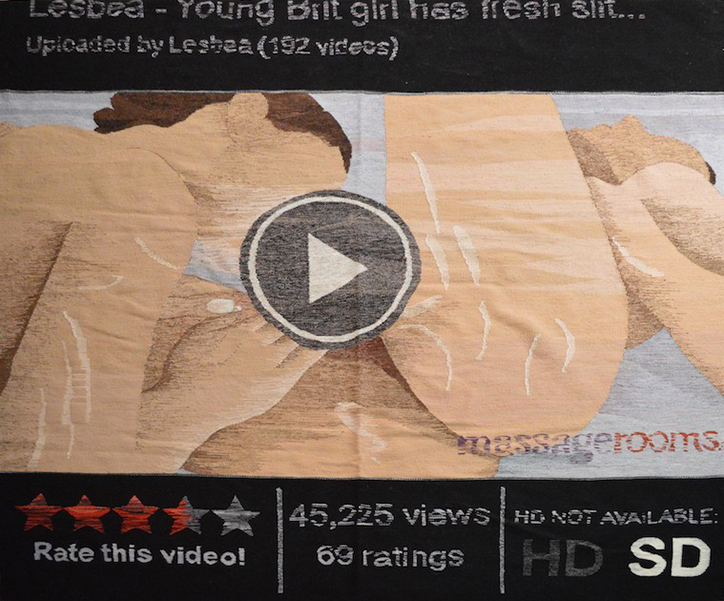 ______________
Elin Magnusson Skin (2009)
'In a room on the seventh floor in a cold city, two people are waking up. They hug each other hard, still, it's not enough to be able to forget where one body starts and the other ends. Neither of them has a sex or a face and they both wear more layers of skin than they ought to. Old disappointments and badly healed wounds have turned them into this. With a pair of scissors they ask each other for permission to expose, rip up and get in. Something forgotten turns into a memory that later transforms into fingers, and finally a hand. Hair begins to smell and the sweat is pouring. In close-ups about closeness we see the longing for something new. Art meets porn in a ripping horniness without censorship.' — letterboxd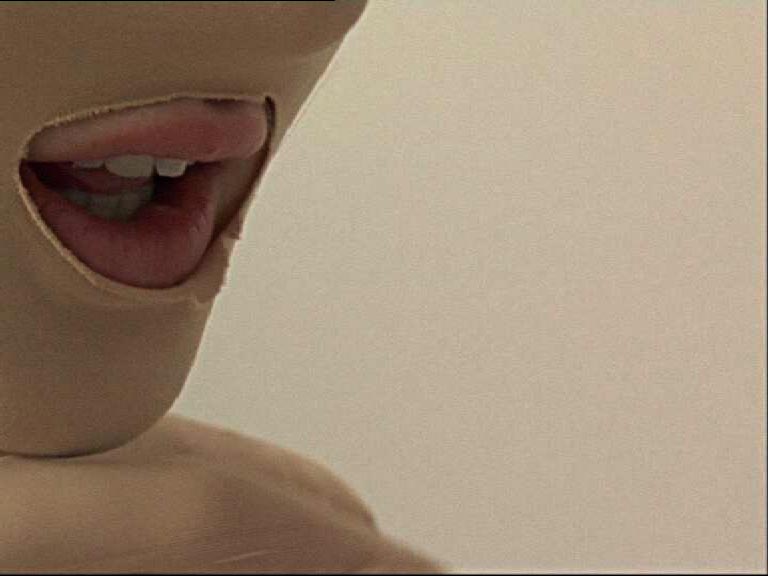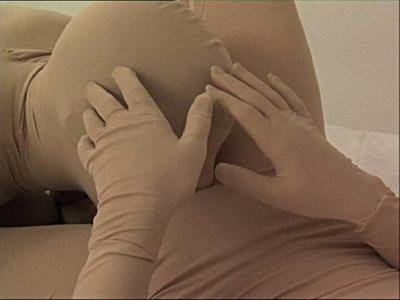 ______________
Paul Yore Everything Is F…ed (2014)
'Two prominent Melbourne art experts have told a court artwork that featured photographs of children's faces superimposed on images of male bodies performing sex acts had artistic merit and doesn't constitute pornography. Police removed seven images of children's faces from Paul Yore's large-scale artwork, Everything Is F…ed, at a St Kilda gallery last year after a member of the public made a complaint, Melbourne Magistrates Court heard on Monday. Mr Yore, 26, was later charged with one count each of producing and possessing child pornography, related to his work, which was installed at the Linden Centre for Contemporary Arts in May last year. Mr Yore is pleading not guilty to both charges. Mr Yore's work, which featured in a tribute exhibition to the late Australian artist Mike Brown, also featured an image of pop star Justin Bieber's head on a sex toy.' — The Age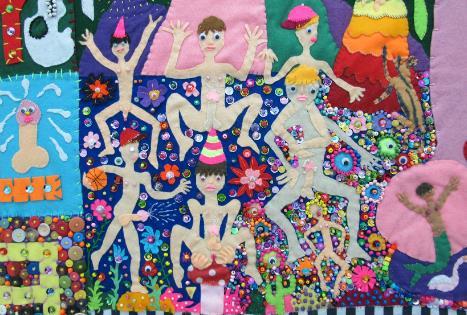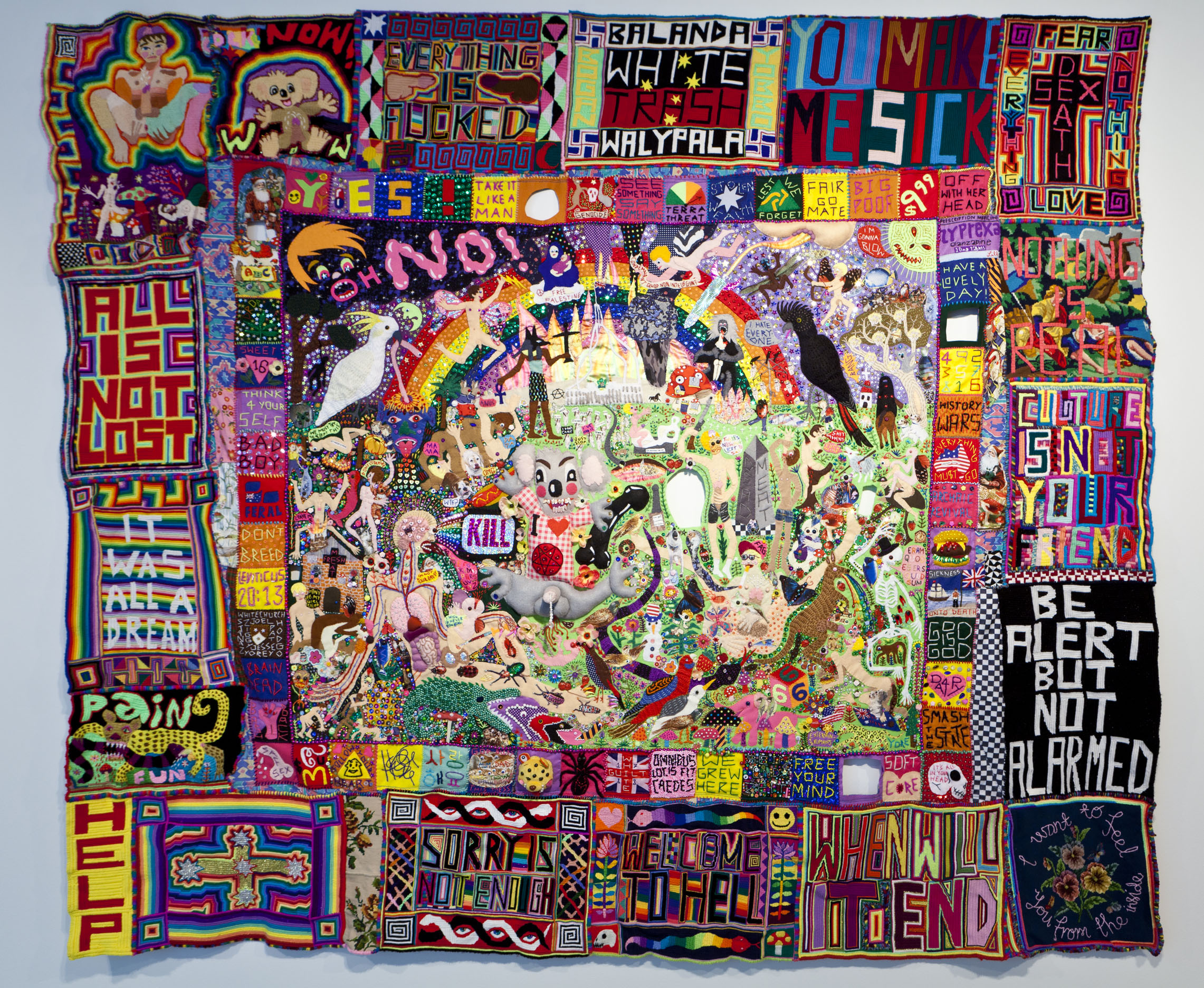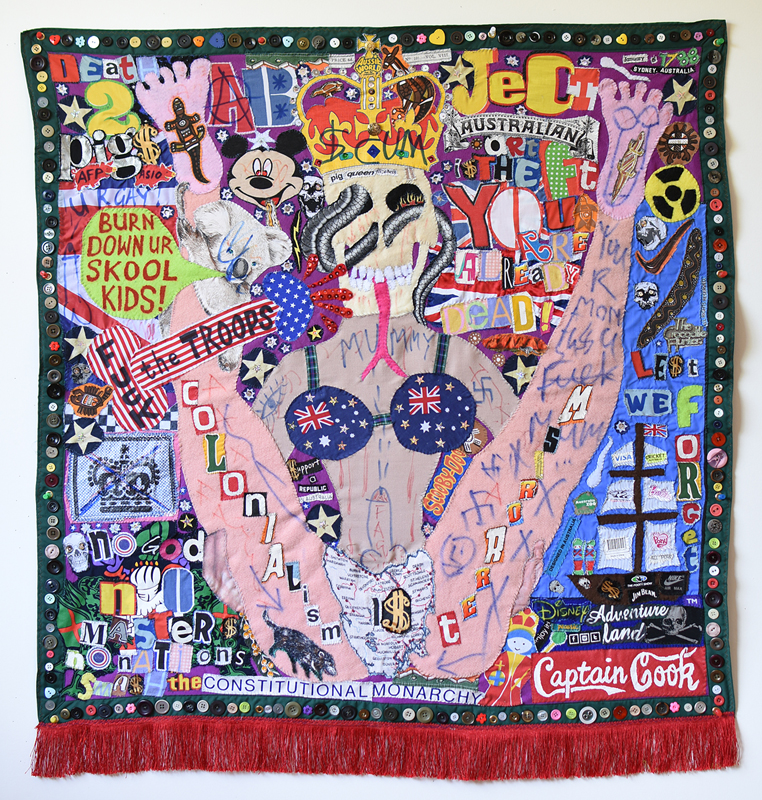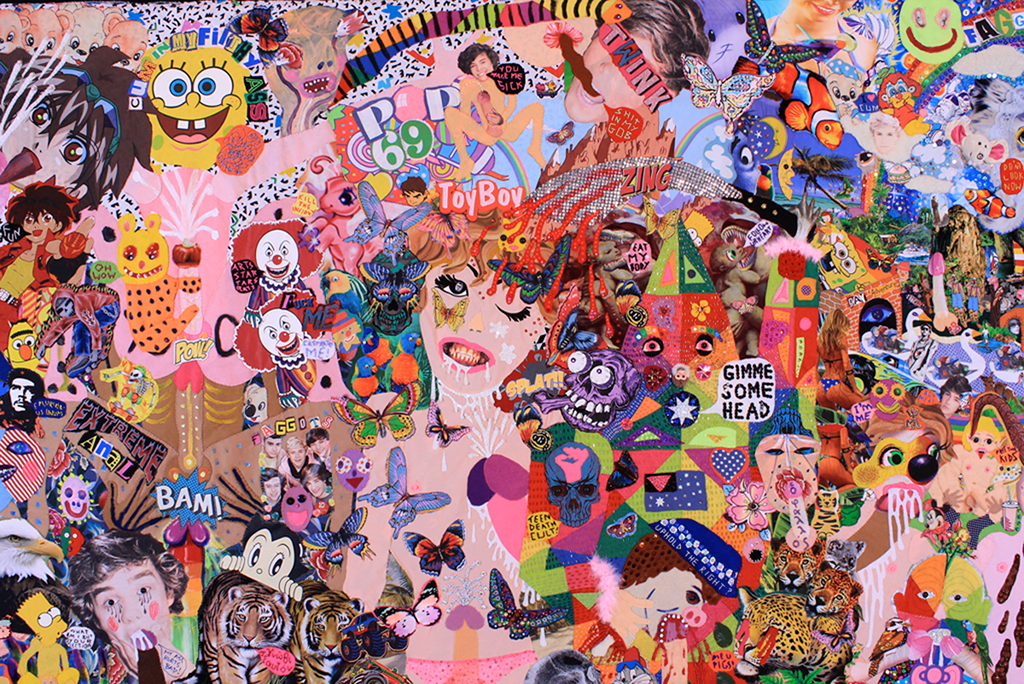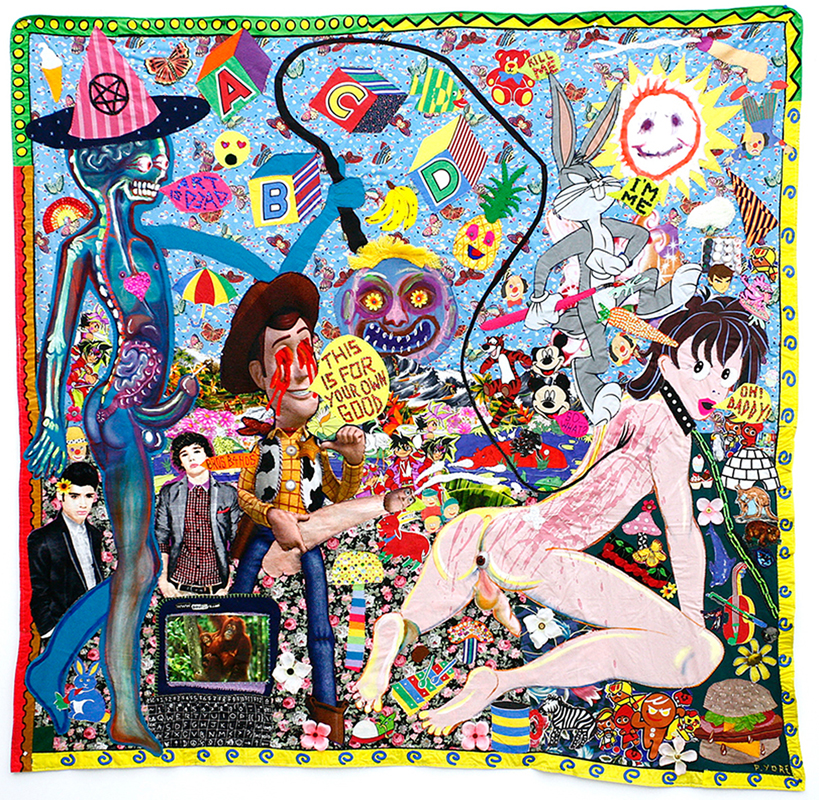 ______________
Marilyn Minter Green Pink Caviar (2009)
'Green Pink Caviar marks photographer Marilyn Minter's first foray into video production. The artist is well-known for commingling glamour and grit in images that dissolve the boundary between fine and commercial art. Green Pink Caviar is no exception. Like her previous work, the video illustrates the moment where clarity becomes abstraction and beauty commingles with the grotesque. According to her New York gallery, Salon 94, "In Minter's world, the body is cast as a site of aggressive desire." Tongues covered in glittering candy attempt to push beyond the picture plane and enter the viewer's space.' — Cranbrook Art Museum
______________
Wolfgang Tillmans Various (1994 – 1999)
'Wolfgang Tillmans is a very fashionable photographer. His photographs of city life, of random street moments and drop-outs posing in squats have won him huge acclaim. They are very individual and accomplished, bedraggled but oddly cheerful. Anyone wanting to see his works can head off down to Tate Britain in London, where he has been shortlisted for this year's Turner Prize. His room consists of a few dozen photographs, casually fastened to the wall, of things in the street which caught his eye. He is a very good photographer, and it was something of a surprise to learn that he thinks it worth his while to contribute to the seedy pages of an American gay porn mag. Certainly, these photographs don't look like art to me; they look like pornography, with their efficient and slightly alarming concentration on body parts. Whether there is anything wrong with a high-art photographer occasionally dropping his Turner-prize persona and going out to work in the lowest of genres is, however, an interesting question.' — Philip Hensher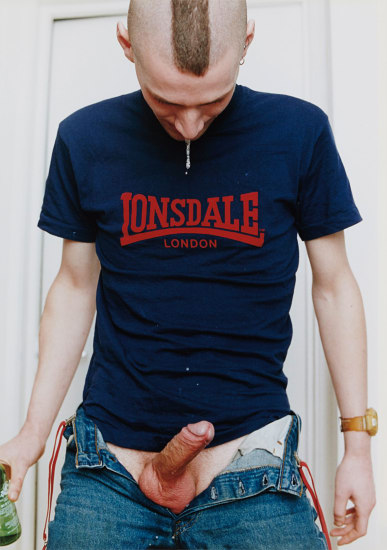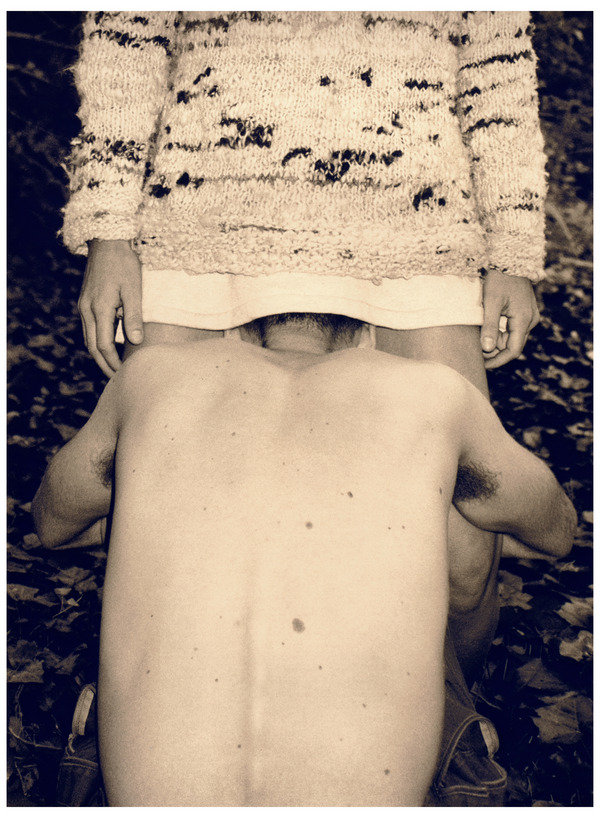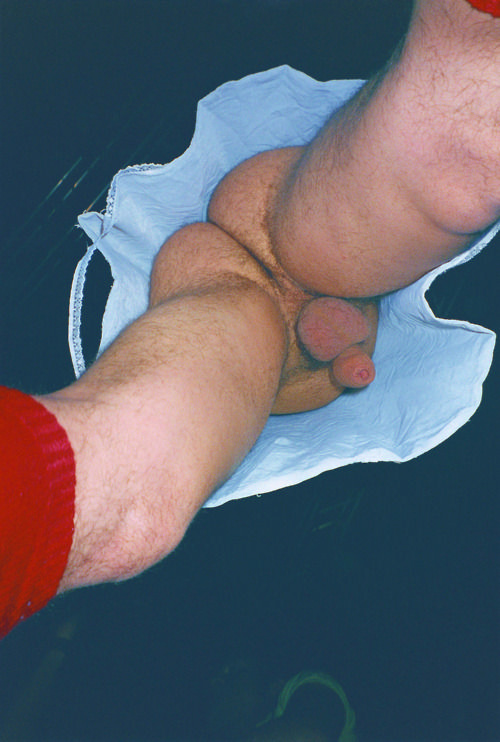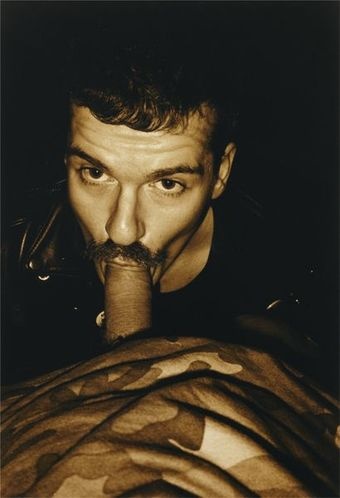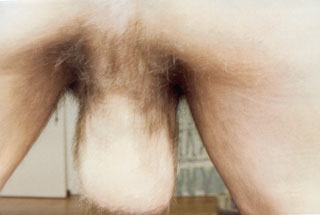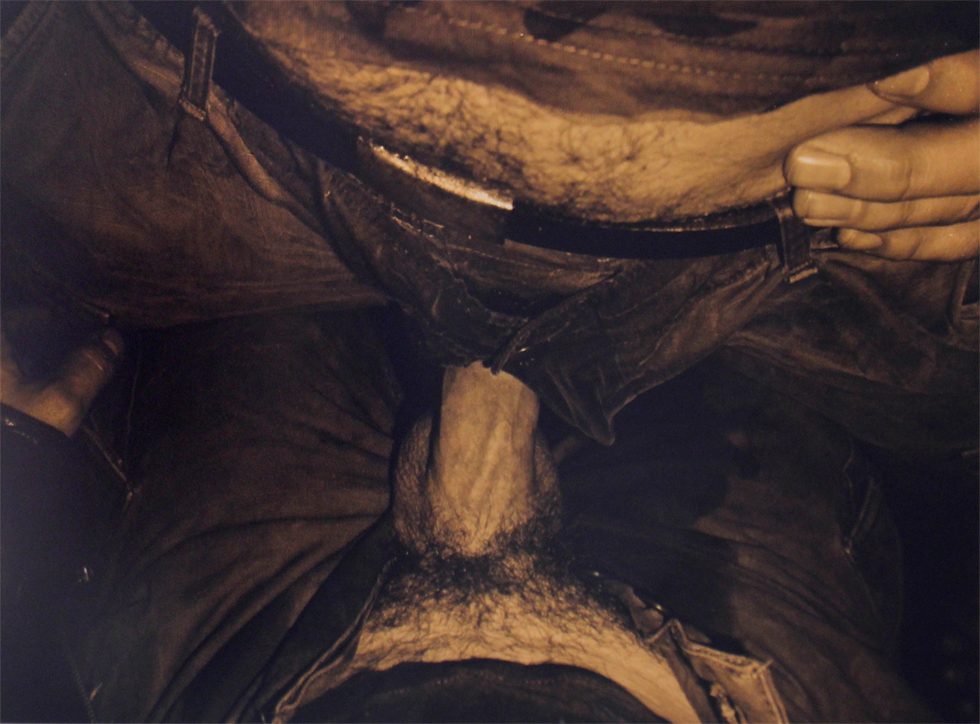 ______________
Ellen Cantor Pinochet Porn (2011)
'"Pinochet Porn" is a soap opera-like narrative about five children growing up during the Pinochet regime, and their subsequent maturation into adulthood. Shot on Super-8, this feature-length film is based on a 2005 hand drawn film script "Circus Lives from Hell". The story while disclosing the intertwined lives of these five characters, also reveals its nature as a microcosm of surrounding political discord, cycles of destruction, and mounting violence. It is at once tragic and comedic. Segments of a particular history are made observable through the circumstances of the lives depicted, all obliquely revolving around the Pinochet regime in Chile. Within this story, childhood fantasy is permeated by structures of annihilation, which the characters later create in their own lives as adults.' — EC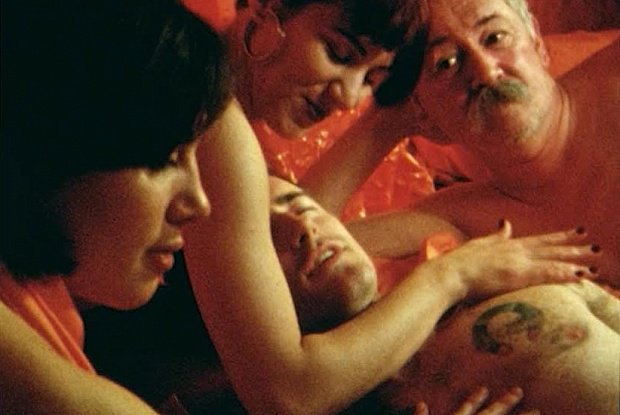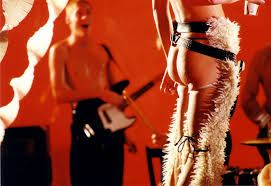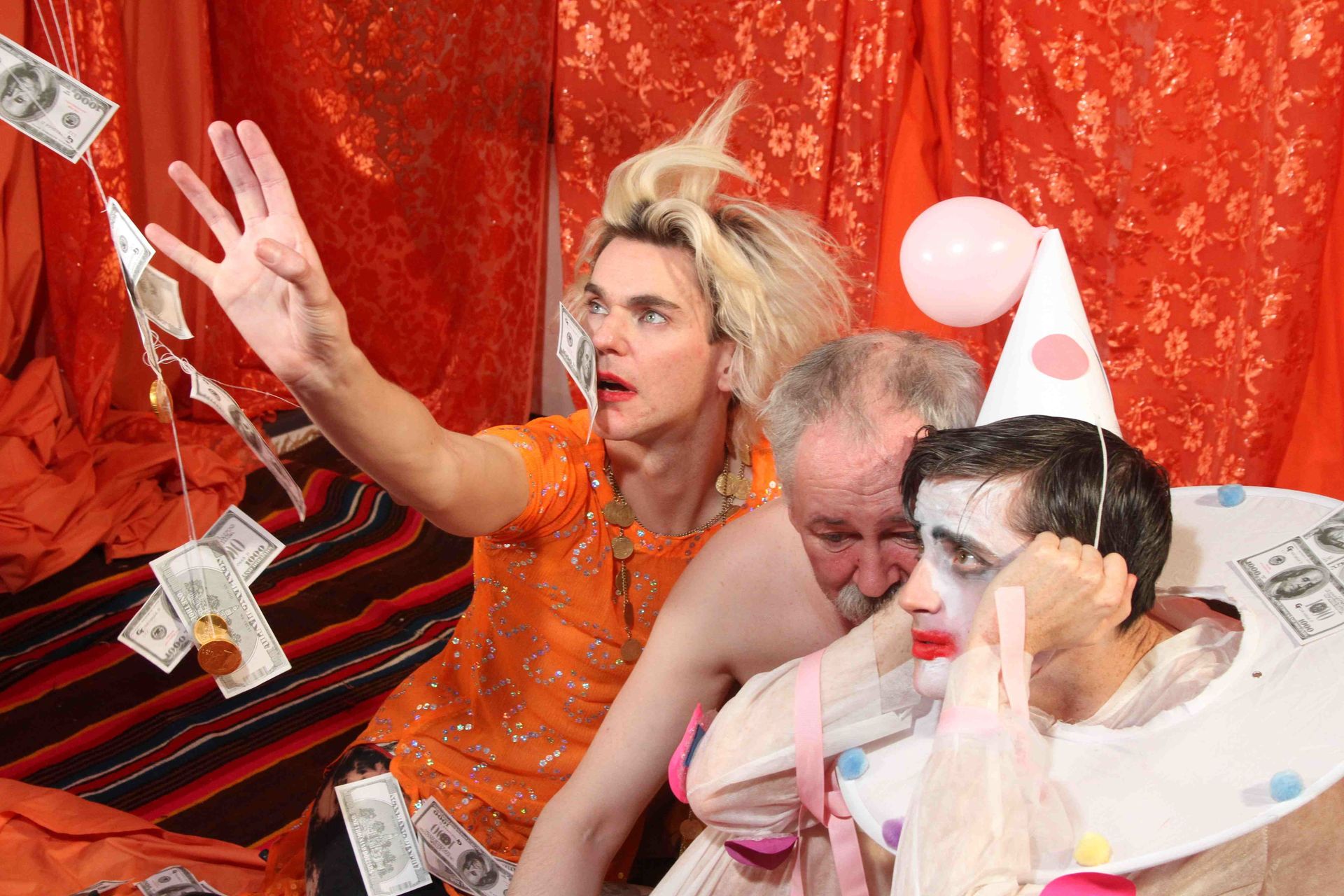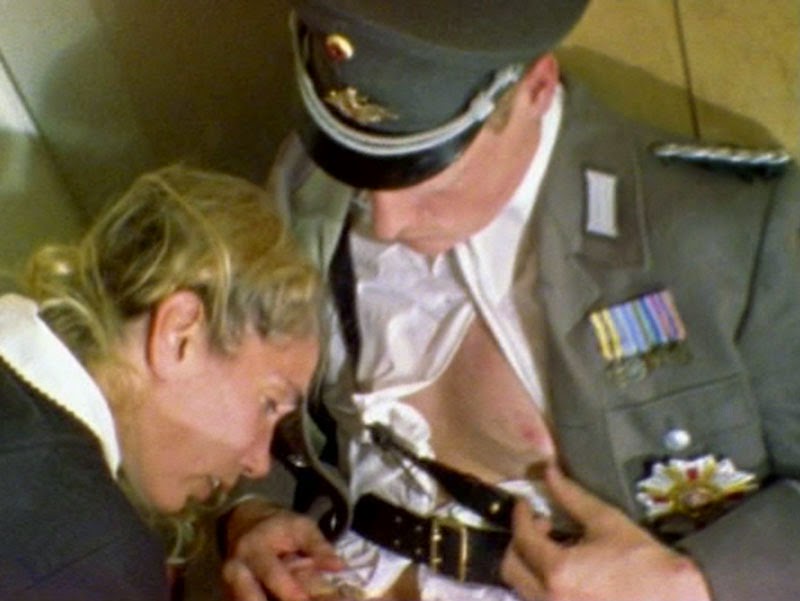 ______________
Jim Herbert Untitled Paintings (2010)
'English Kills's new exhibition features fourteen dazzling, floor-to-ceiling paintings based on images of porn that artist Jim Herbert culled from the internet. Herbert, who studied with Abstract Expressionist painter Clyfford Still, says it's mix and match with a lot of changes and edits, a figure from this added to that. "A lot is made up in process," he reports. Thickly painted in acrylics applied directly with his fingers, Herbert's orgasmic, painterly brio recalls Chaim Soutine and Georg Baselitz. Looking at the paintings, which feature teenagers having sex in quotidian domestic settings or en plein air, the viewer is compelled to ask whether the process, which breaks down the barrier between seeing and touching, is an erotic experience for the seventy-something artist. "No, because the narrow utility of porn's attraction gives way to the whirling dervish of making – an entirely different kind of focus and excitement," Herbert says. "Art making can be a sensual, playful experience – but with the possibility of a wreck on every turn. Both hands on the wheel please."' — Two Coats of Paint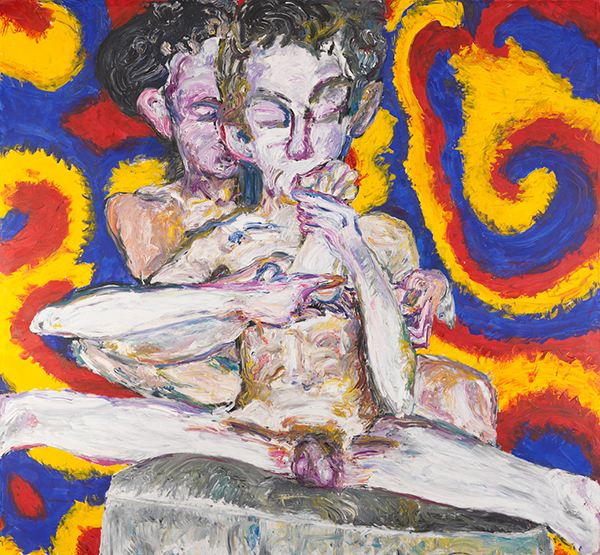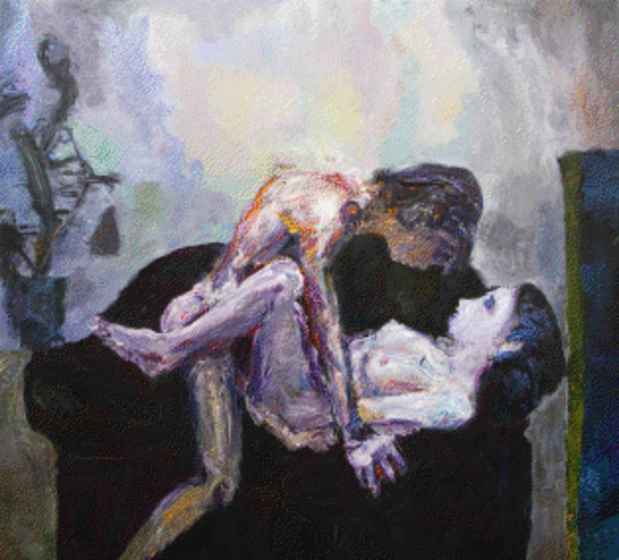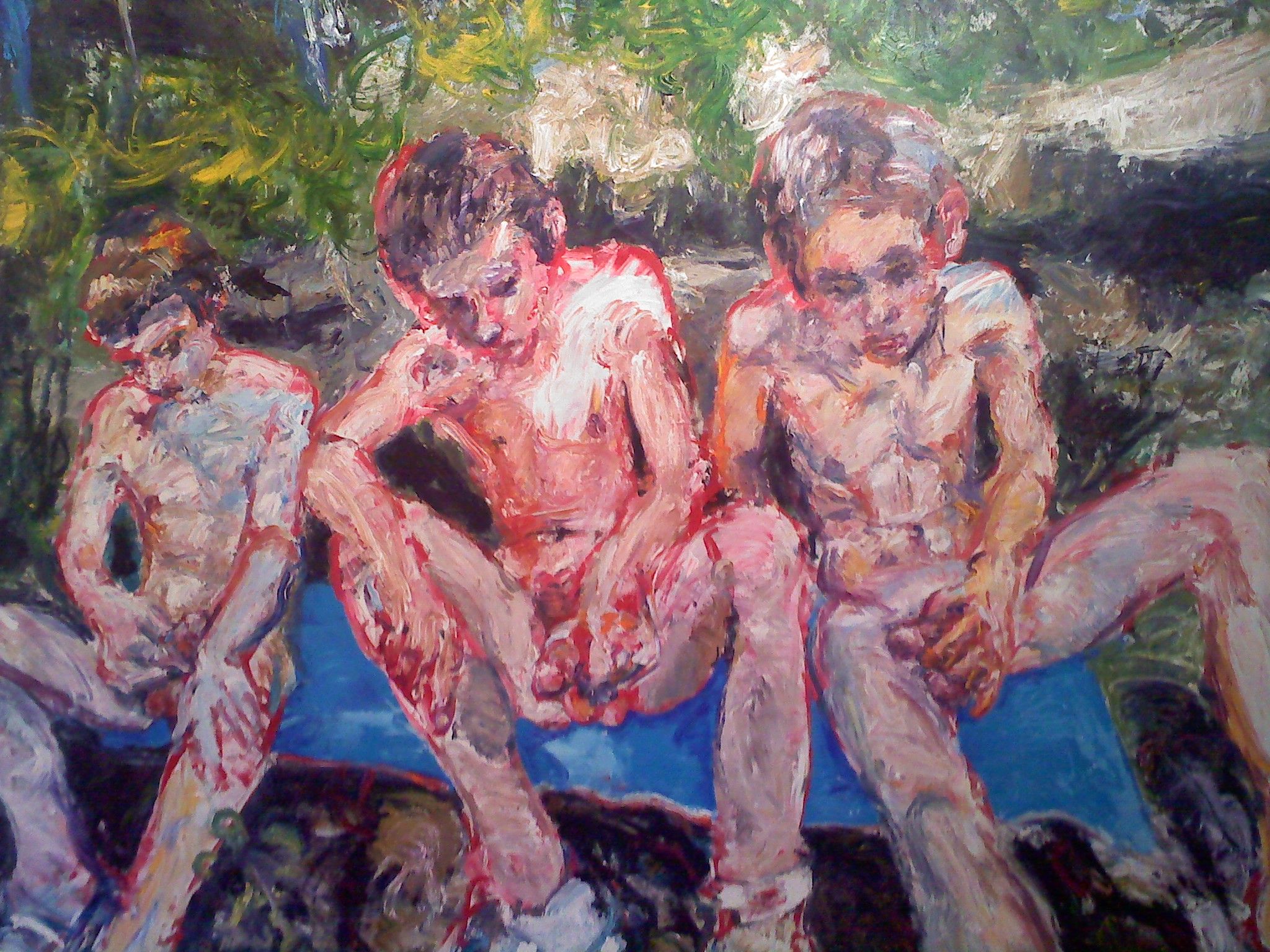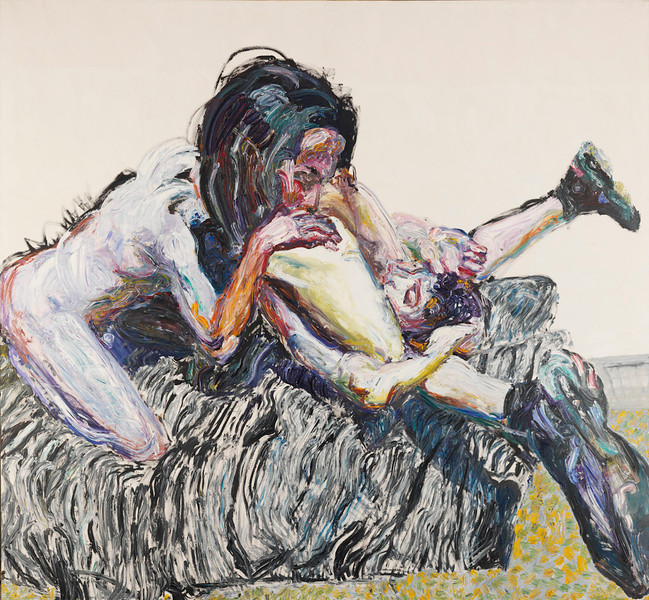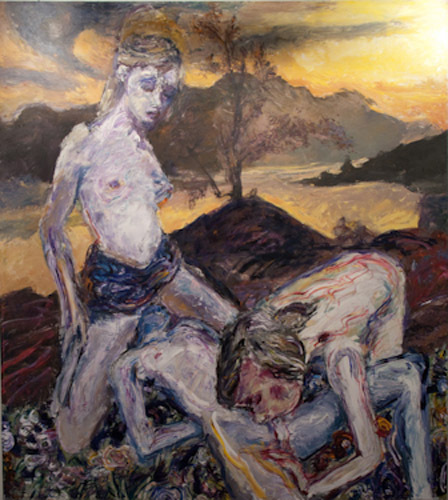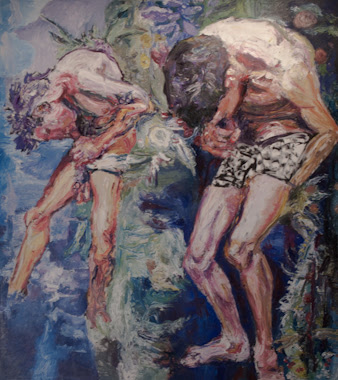 ______________
Mike Bouchet Untitled Video (2011)
'The original artwork is a four channel projection with a running time of 10 minutes. The video was created by compositing 10,000 separate adult videos into a mosiac. Each individual video runs for 10 minutes. The original artwork can be projected up to 60ft in diameter.' — MB

Excerpt
______________
Anna Uddenberg Pelvic Trust (2017)
'Anna's sculptures are gendered and highly sexualized but to me, more than problematizing the figure of women, they are destabilizing femininity. It is easy to read the bodies' physique, as those of a hyper-femme, but it is rather the signifiers that let the viewer know that it is femininity what is being challenged. The signifiers of femininity are clear: the long acrylic nails, the long hair, the pink tones, and the hyper sexualization of certain body parts. But the materialization of sex is left to the spectator, like this we could assume the sculptures are those of hyper sexualized women but I like to think it is femininity what is being questioned.' — Susana Vargas Cervantes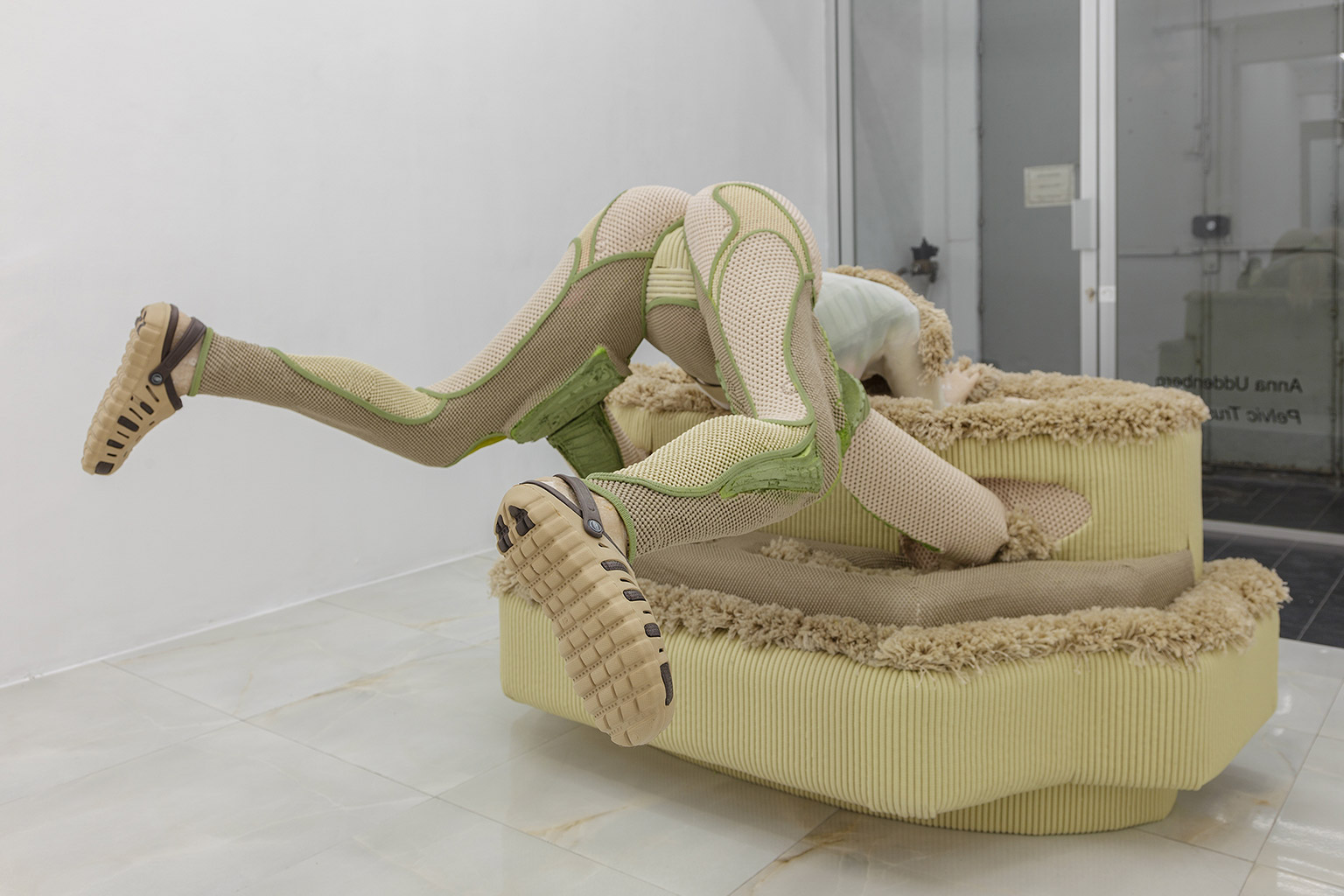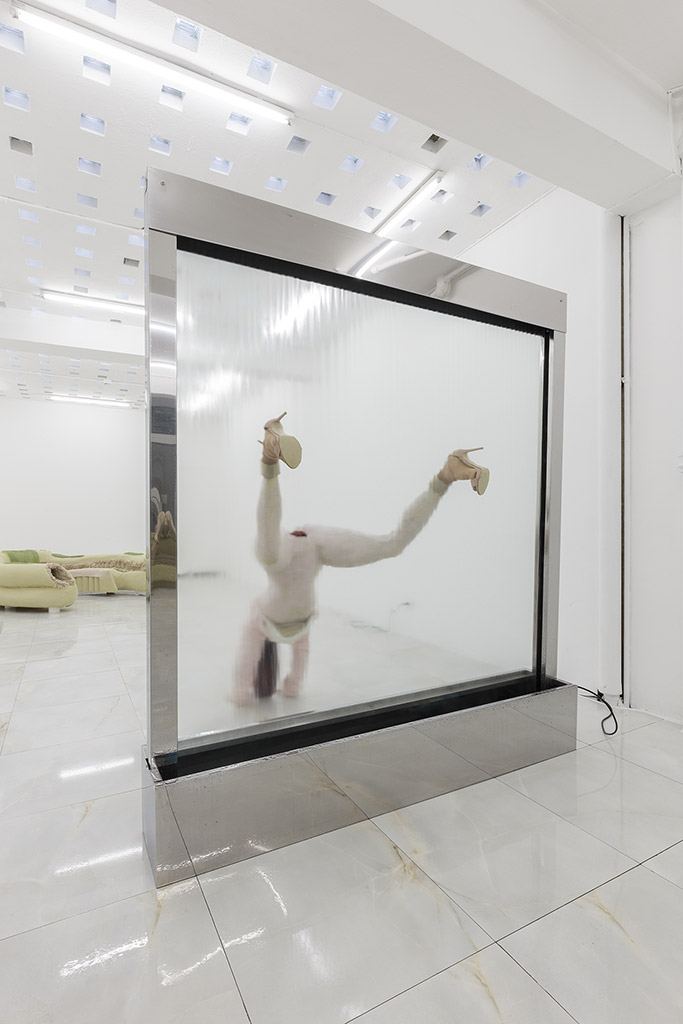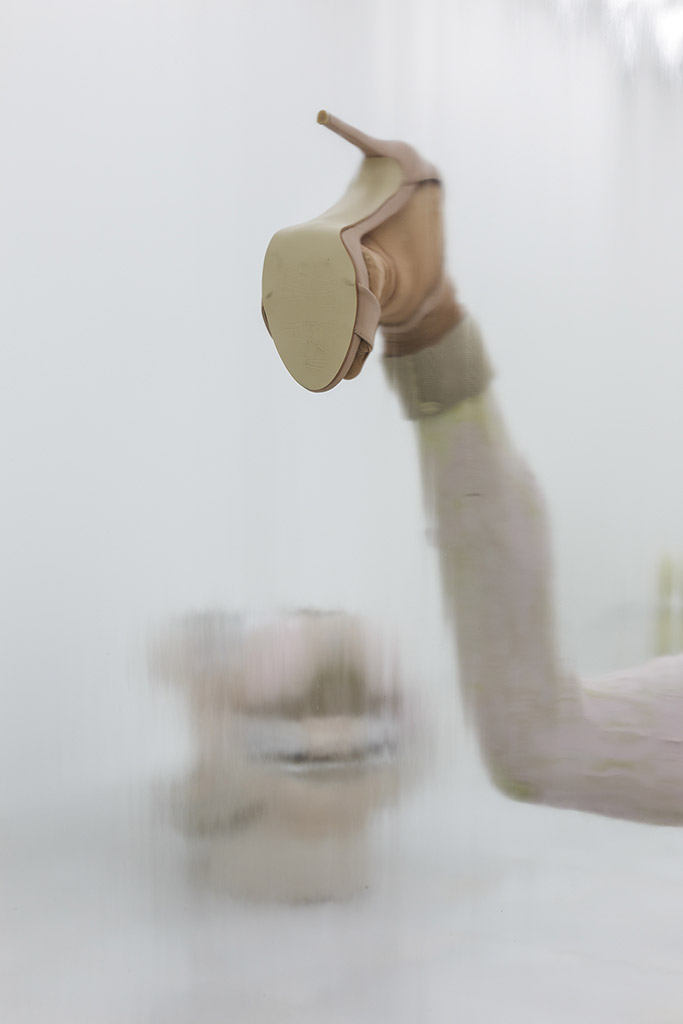 ______________
Andrea Fraser Untitled (2002)
'Performance artist Andrea Fraser has long been acclaimed as provocateur, leading a unique style of performance art coined as "institutional critique." Perhaps her most controversial work to date is "Untitled" (2002) a videotape performance where Fraser had a 60 minute sexual encounter with a prominent art collector through a contractual agreement. The artist proposed the piece to the Friedrich Petzel Gallery and asked them to facilitate an agreement between the artist and the patron in which the patron participated in the production of contemporary art through a sexual act in a hotel room. In the end, the patron paid $20,000 for the work in the form of an unedited videotape of the performance, and one other copy went on view at the Friedrich Petzel Gallery.' — Daily Serving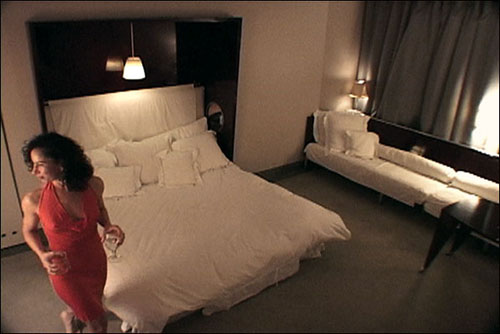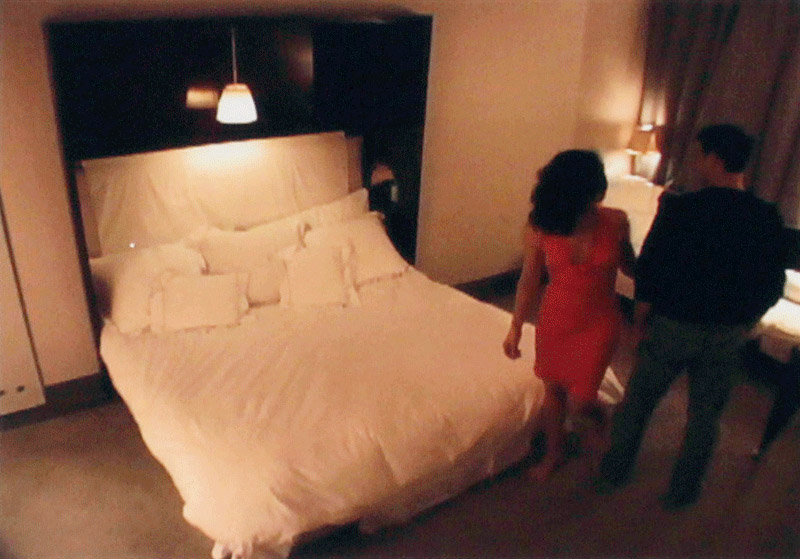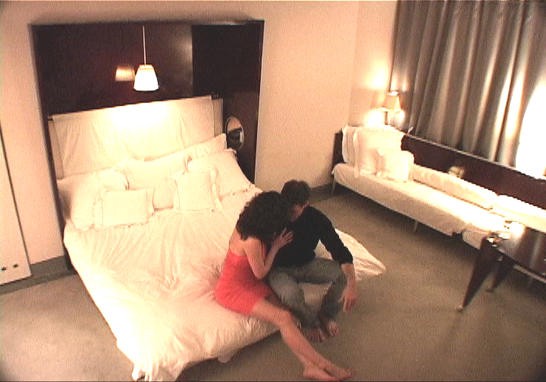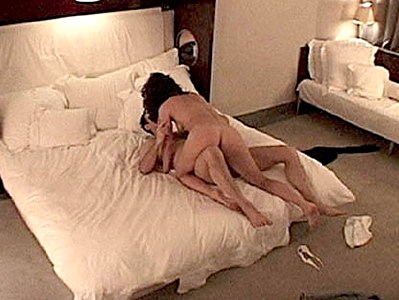 _________________
Zoe Williams Fleece Taste (2015)
'The politics of sex are central to the films of Zoe Williams. Her works touch on ideas of seduction, sensuality and transgression. Fleece Taste expands on her interest in the symbolism of classical iconography as much as ideas around fashion, tactile or reflective materials, advertising, luxury objects and the female body.' — Kaleidoscope
_______________
Aura Rosenberg The Dialectical Porn Rock (1989 – 2012)
'Mike Ballou was making these sculptures out of porn images, and he's also a trout fisherman. I thought, "I'll make a real fetish! Instead of trying to run away from it, I'll totally embrace it." I stole some of his magazines, pasted the pictures on these rocks, covered them in resin, and put them in this trout stream. I did that, but then I looked at them and thought that there was really some food for thought there. I tried photographing them then, which were the first photographs I ever shot. I was really amazed at the way these rocks looked through the lens of a camera. It wasn't until a while later that I started thinking about them as things in themselves, as something that I could install indoors or outdoors as a sculpture.' — AR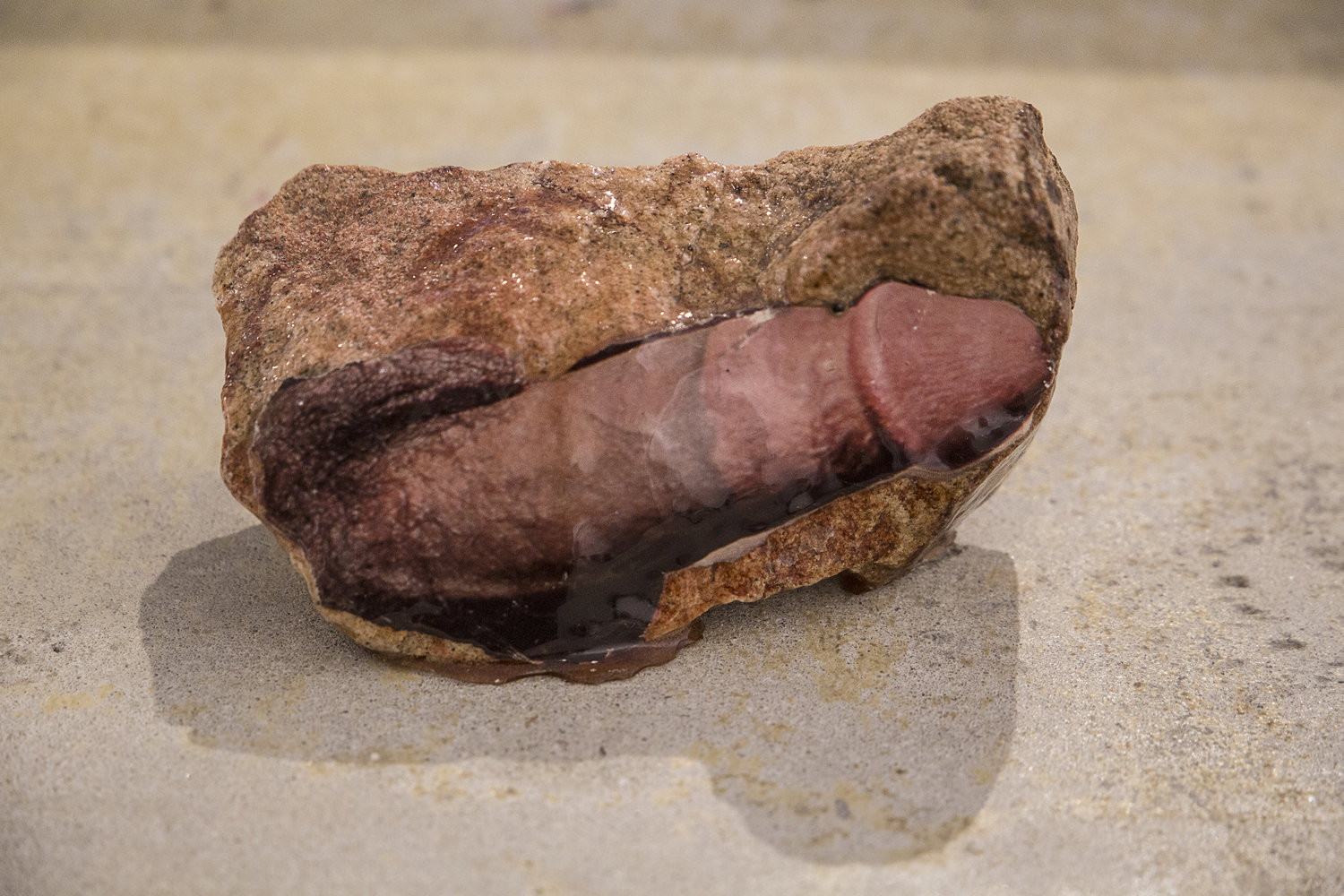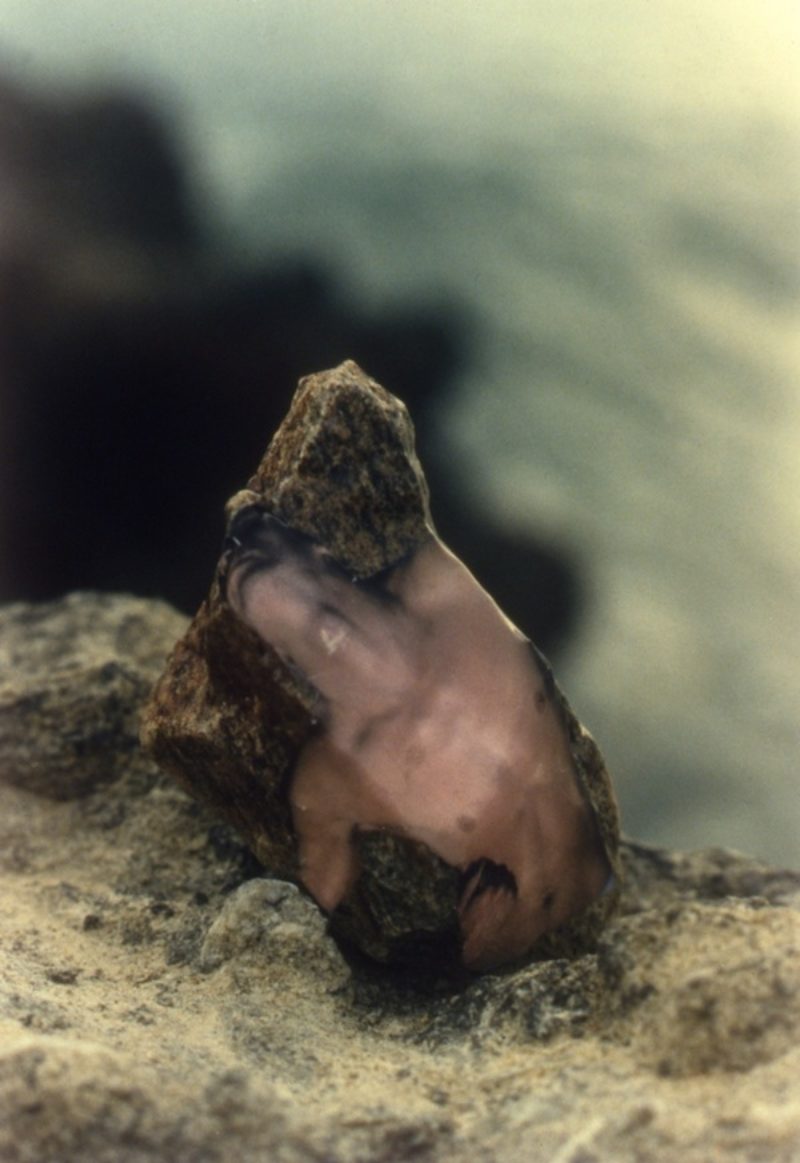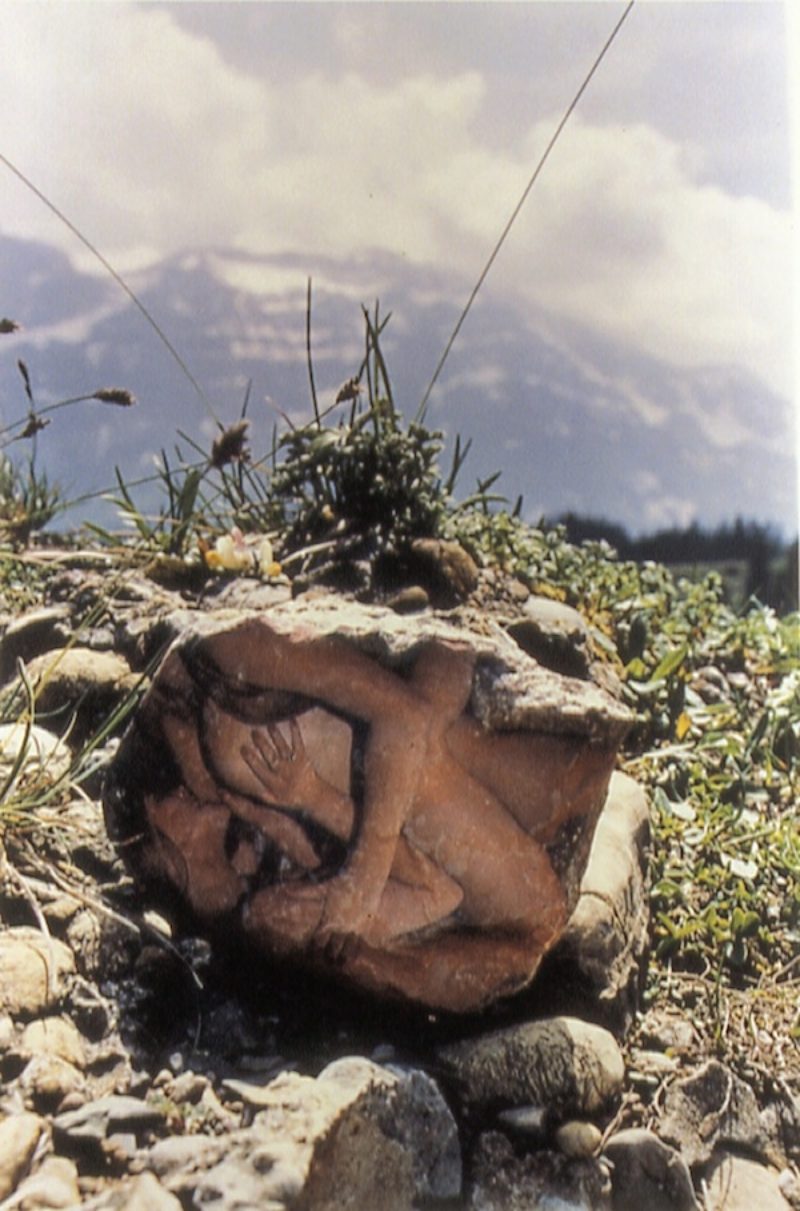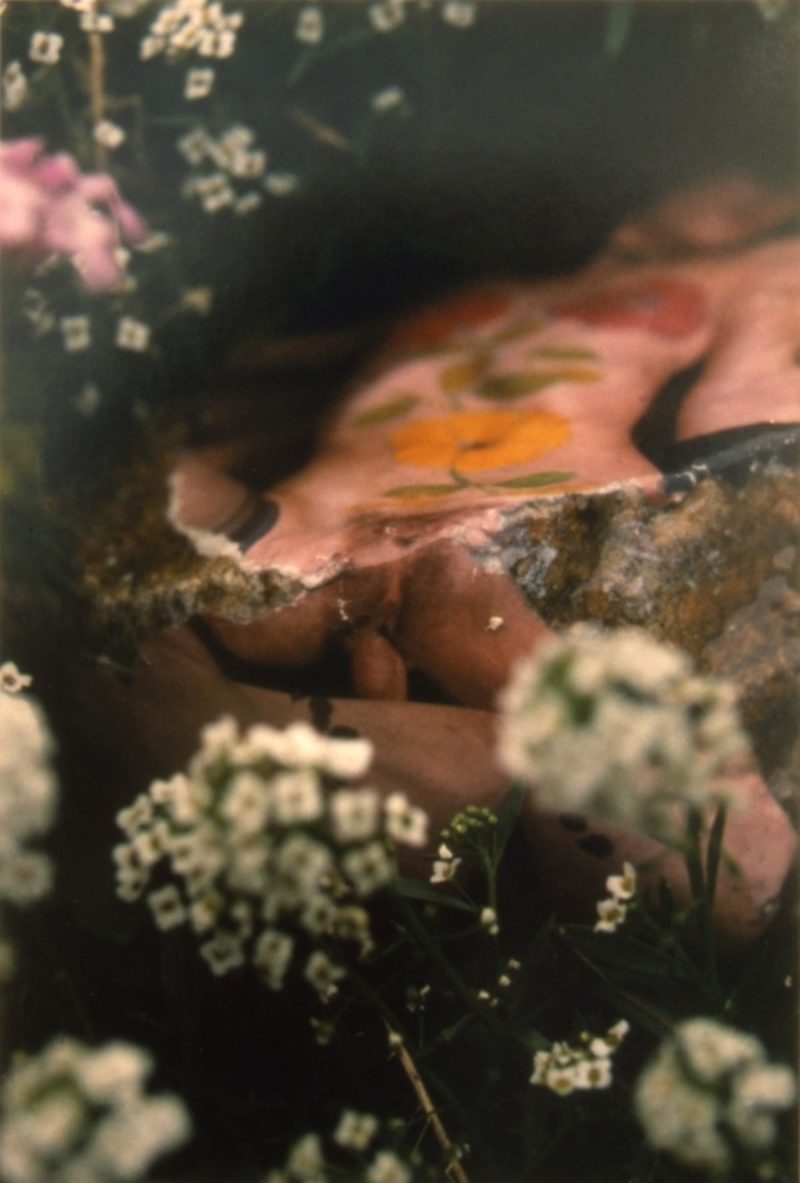 ______________
Thomas Ruff Nudes (2011 -> )
'Taken from porn sites, Thomas Ruff's ongoing series Nudes thwarts the urge to see more and more – and by so doing brings us back to our senses. I mean that literally – to the blurry imprecision of the senses. Several contradictory things go on depending on which photographs you are looking at (or even while looking at the same picture). Porn takes the universal desire to have sex and delivers it and improves on it: perfect bodies, no disease or impotence (as suffered by the porn-addicted Michael Fassbender in Steve McQueen's film Shame), no heartbreak, no regrets, no consequences. But by blurring these images Ruff improves them in the opposite direction. They acquire the uncertainty of memory, the imprecision of unenacted fantasy, the unfocusable swirl of the unconscious, of dreams. Or nightmares in which the idyll becomes either leeringly horrible or ludicrous and laughable. Though they are arranged with only one thing in mind, the original lighting is coaxed into gorgeous subtleties; colours become nuanced, delicate, or expressionistically garish. Acts and actors become more intimate than – and more remote from – the way they appeared on screen. The photographs impart a lyricism to the source material; or, particularly in the recent work, they lay bare the ghastliness and vulgarity of an industry that aims to service desire so thoroughly, so instantly.' — The Guardian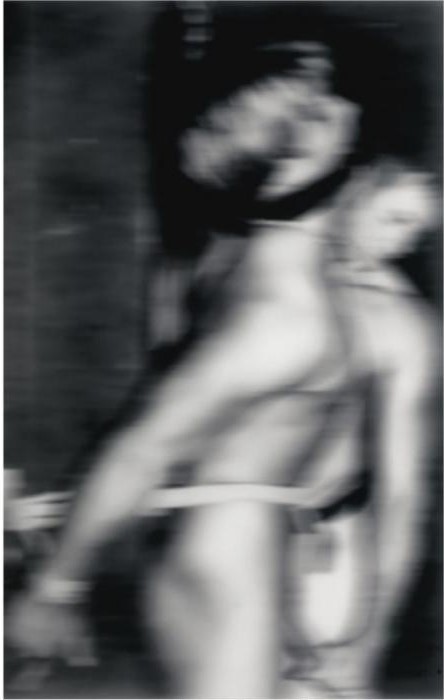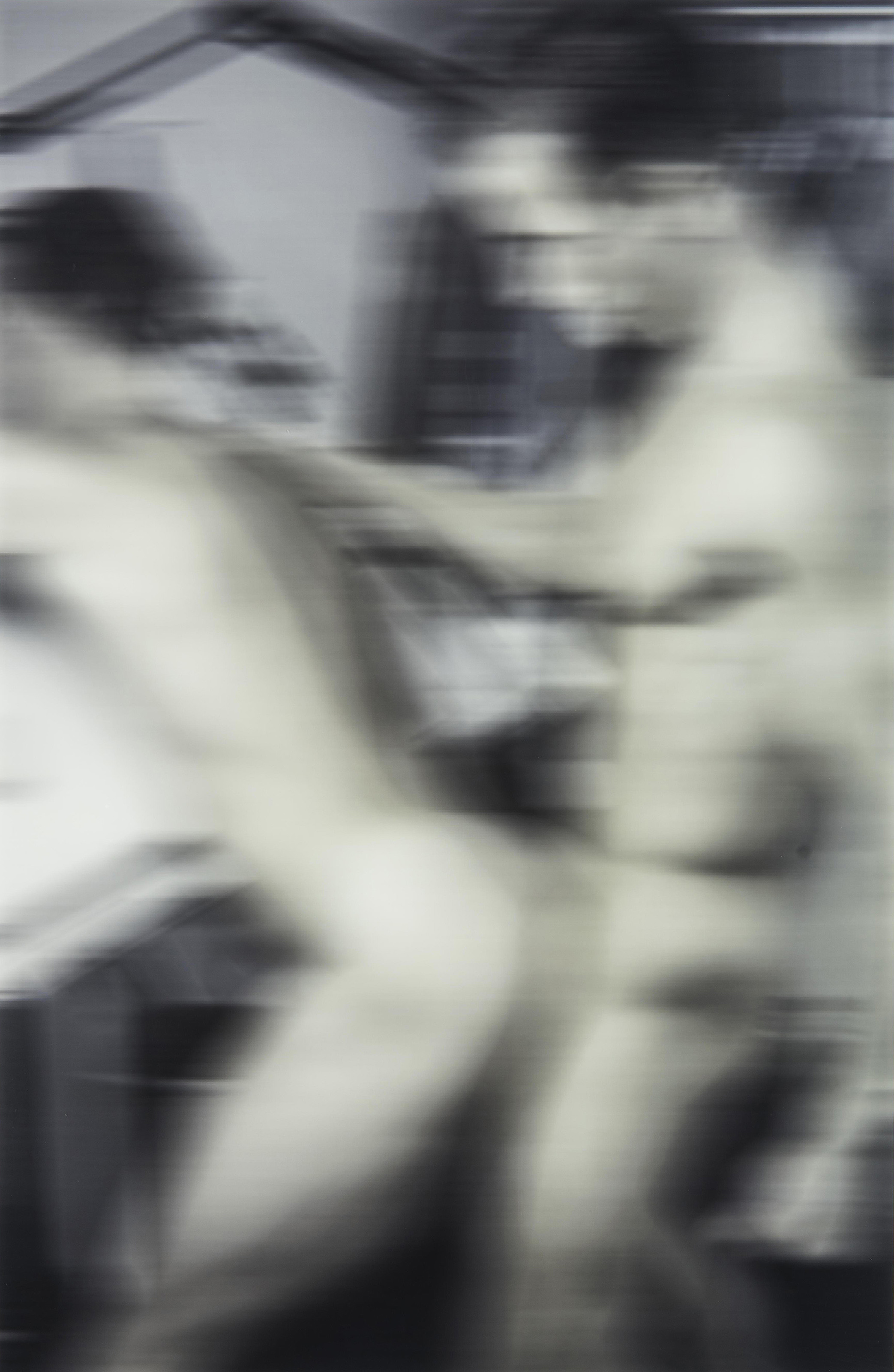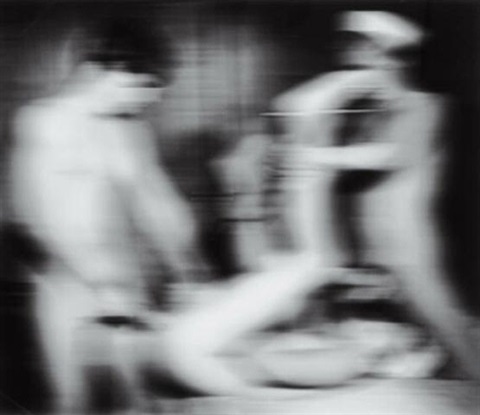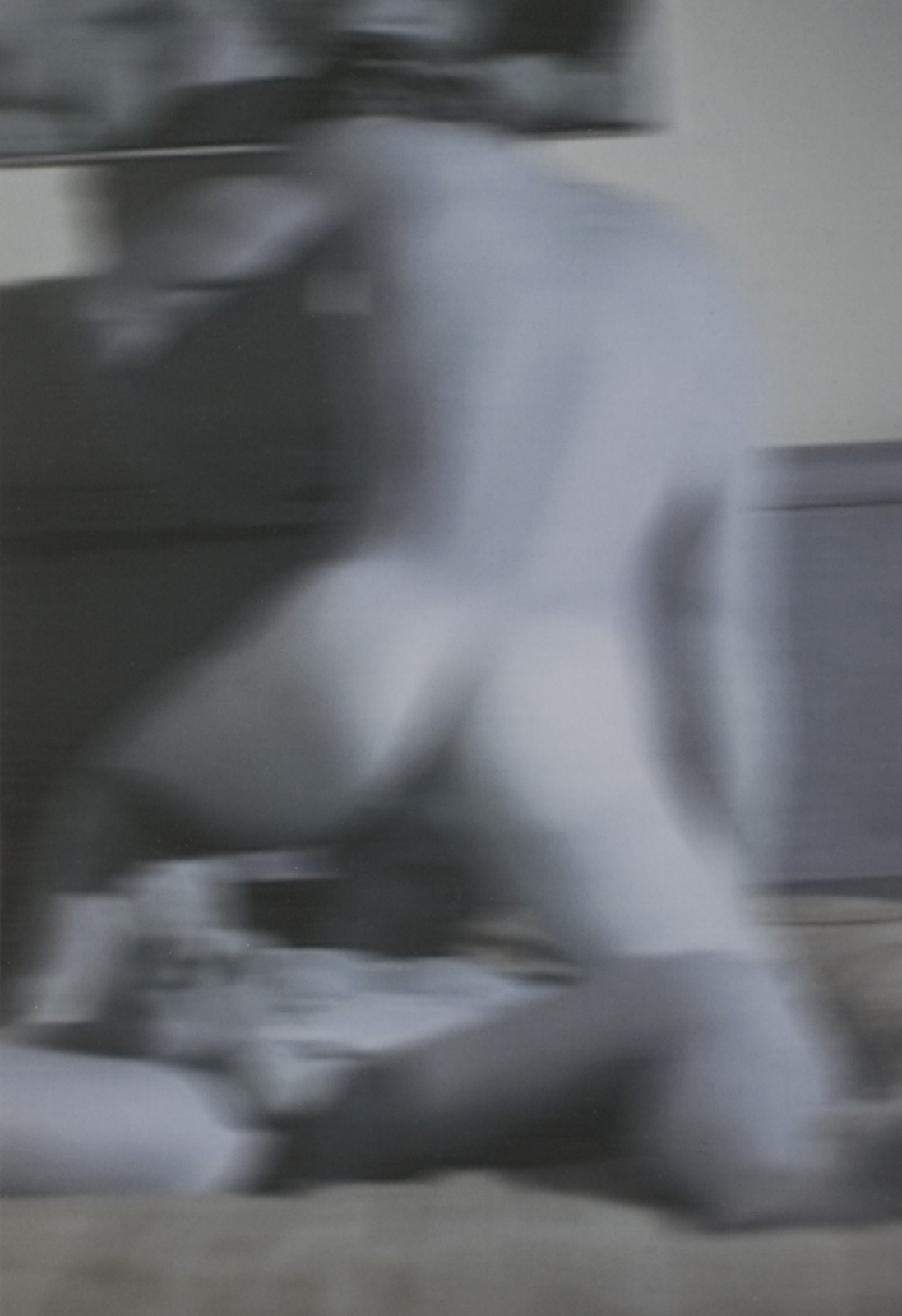 ______________
Bjørn Nørgaard & Lene Adler Petersen The Female Christ (1970)
'Five subsections. a) The female Christ crucified at Roskilde Fjord. b) The female Christ on the stock exchange. c) The female Christ stands in front of a cross in a backyard on Nørrebro. d) Female body with breasts and exposing bare on a lawn. e) Exhibition of Bjørn Nørgaard's "fucking machines". The female Christ is hung naked in this and eventually has intercourse with Nørgaard.' — Danish Film Institute
______________
Joan Semmel Various (1971 – 1979)
'In the early 1970s, painter Joan Semmel reacted to finding herself surrounded by images of objectified women in all sorts of media, from pornographic magazines on newsstands to old master paintings in museums. She became active in feminist art circles in New York City and took up painting erotic subjects. This body of work made visible sexual pleasure from a woman's perspective.' — is.edu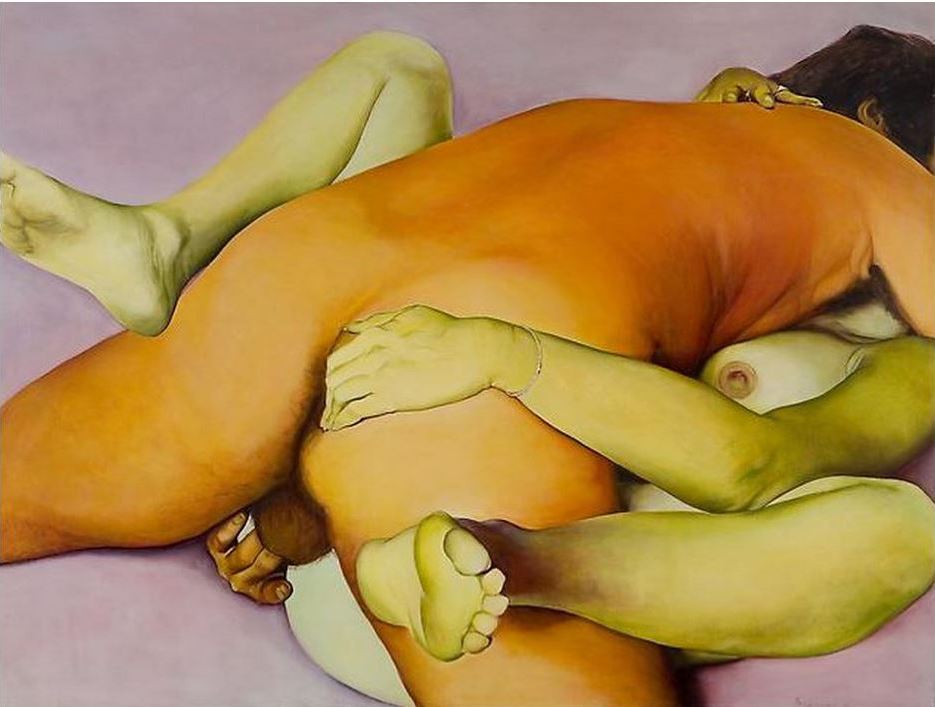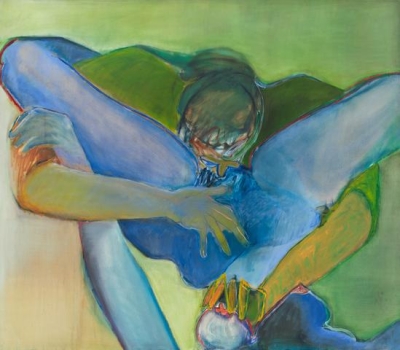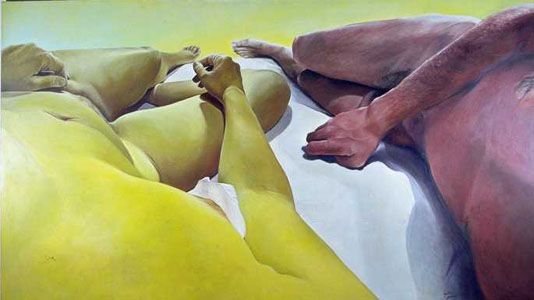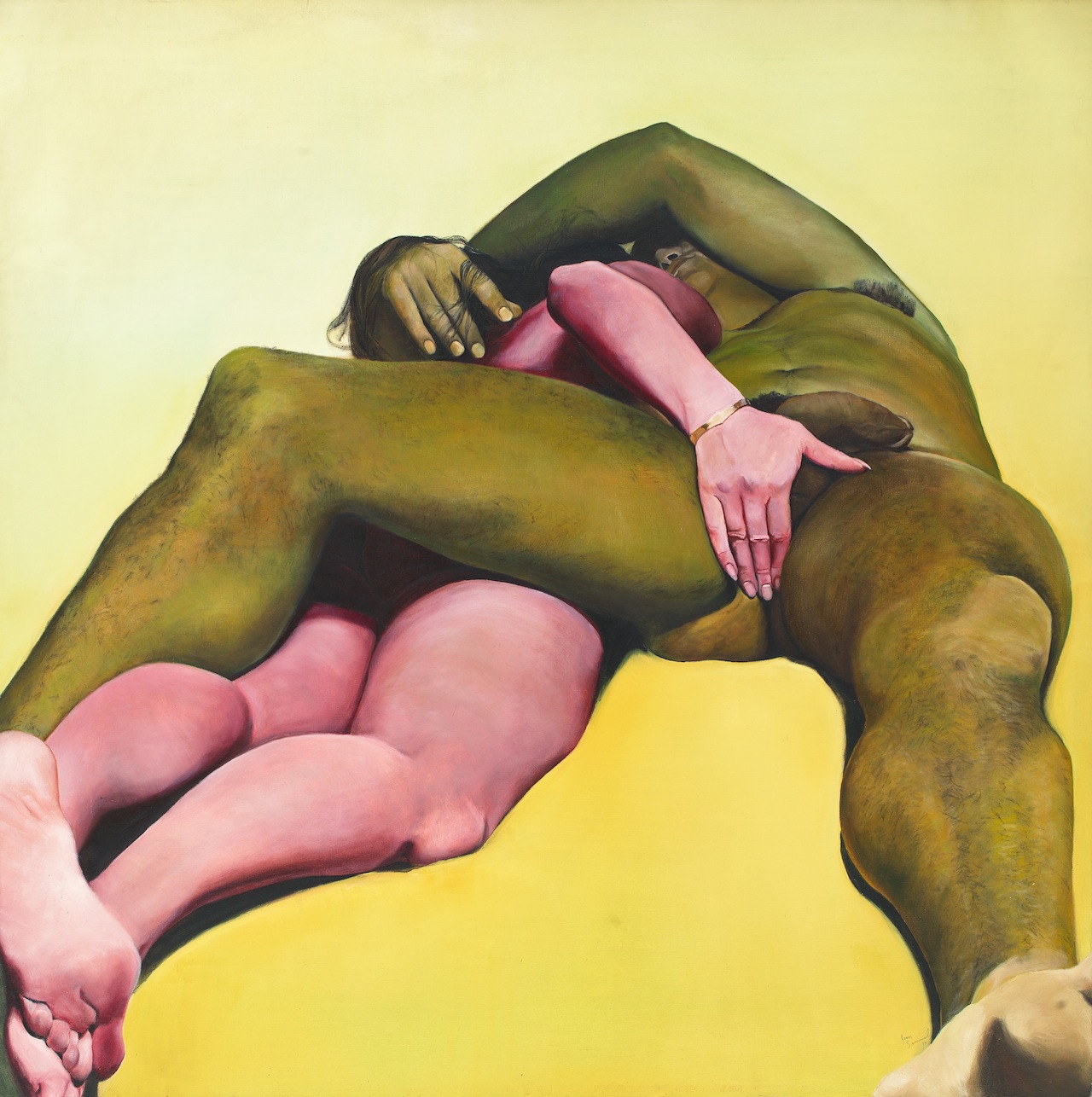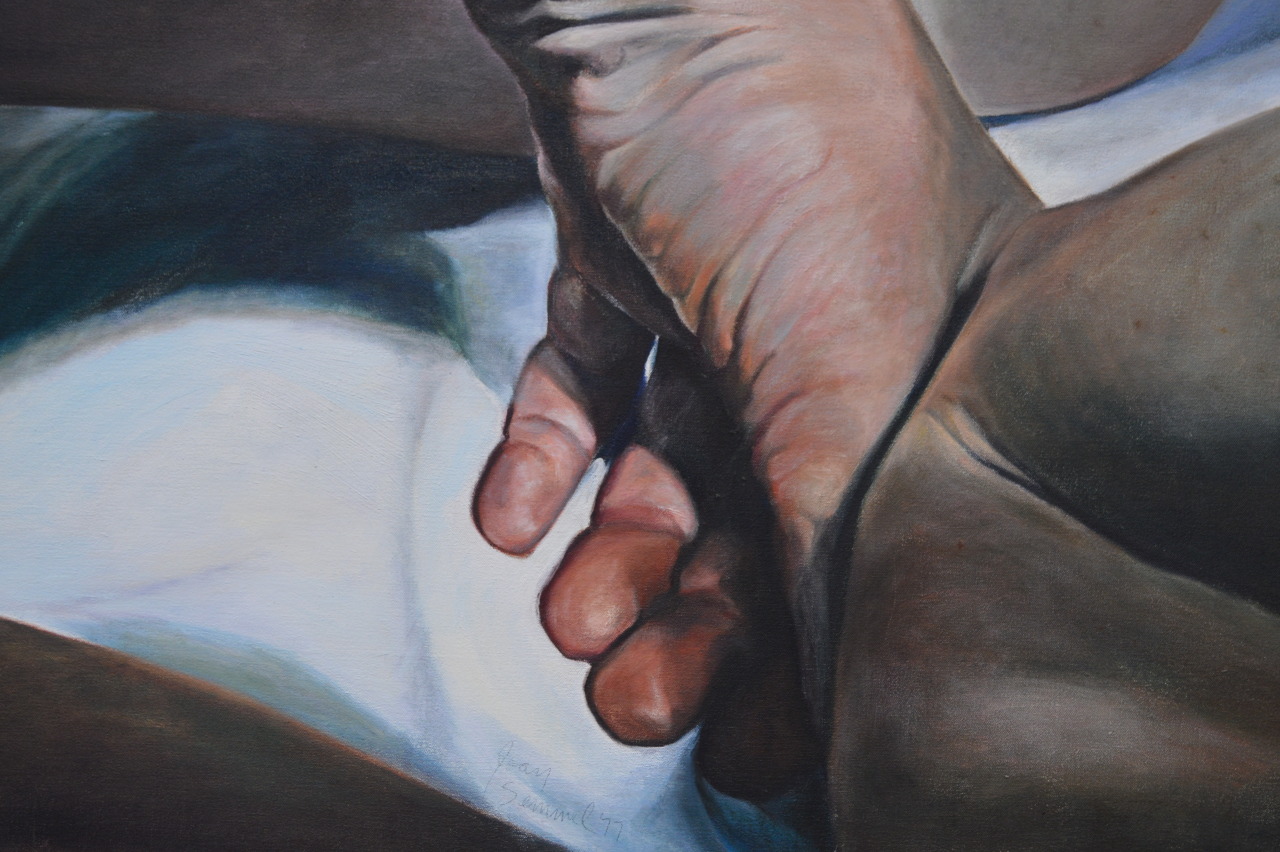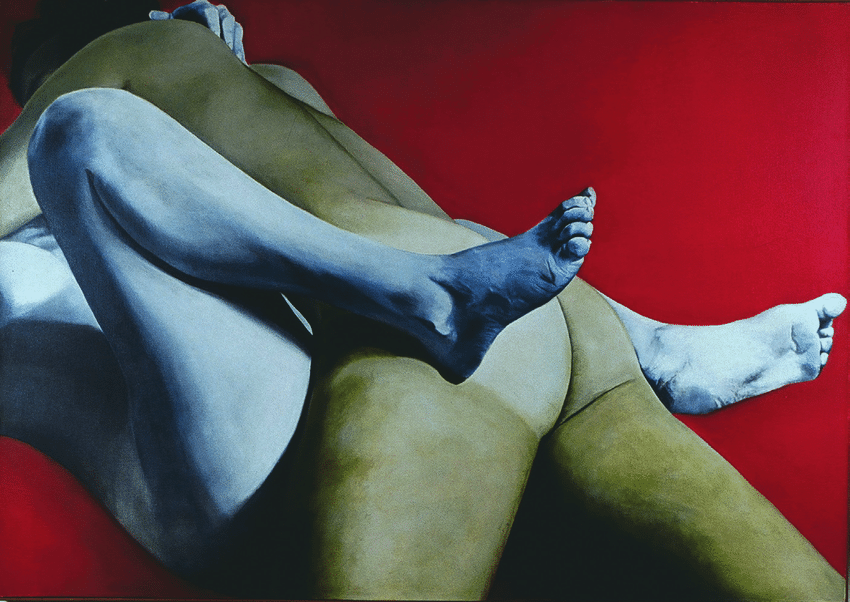 ______________
Showa University Showa Hanako 2 (2011)
'Love Doll Technology Applied to Dental Practice. The robots mouth is designed to be as realistic as possible, down to the way that it feels. The creators of this dental bot got help from an unusual source in order to create that realism. Orient Industry, a company that is recognized as one of Japans top makers of sex dolls, was consulted to help the research team make up realistic skin, tongue and mouth areas. The system is also equipped with a basic program for voice recognition; this allows the training dentist to carry out some basic conversation with the robot during the exam or procedure.' — phys.org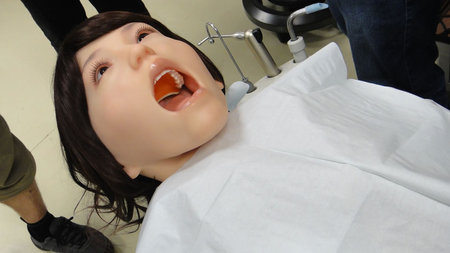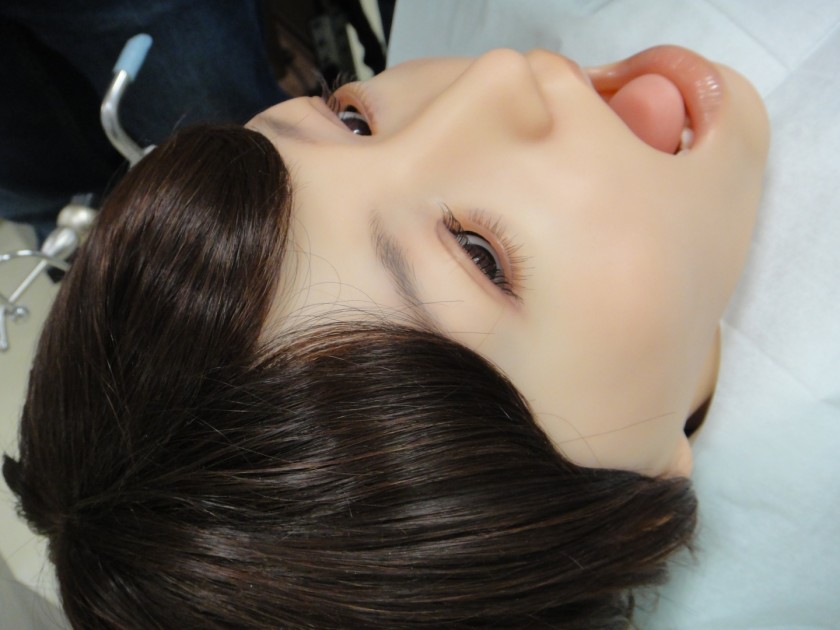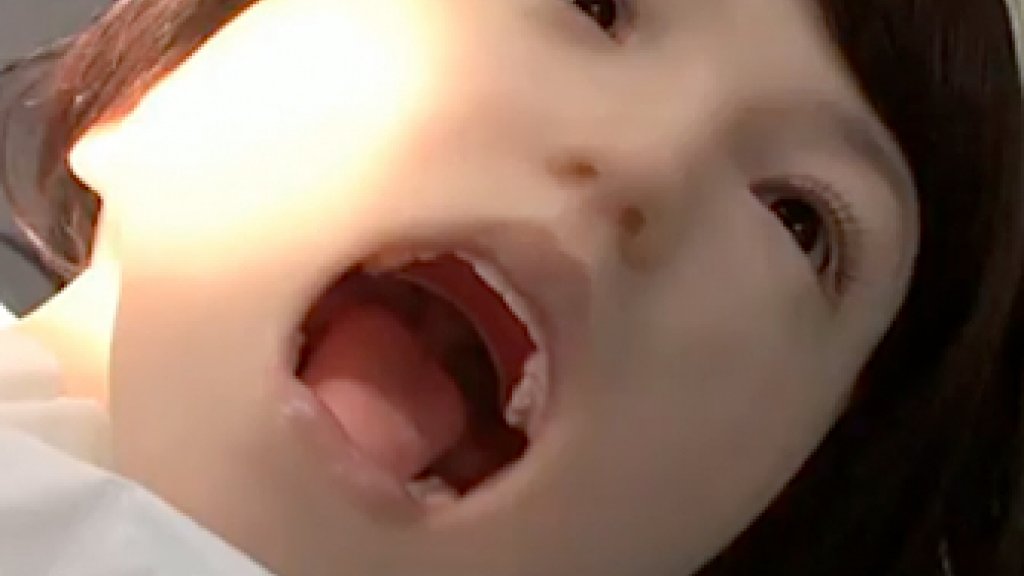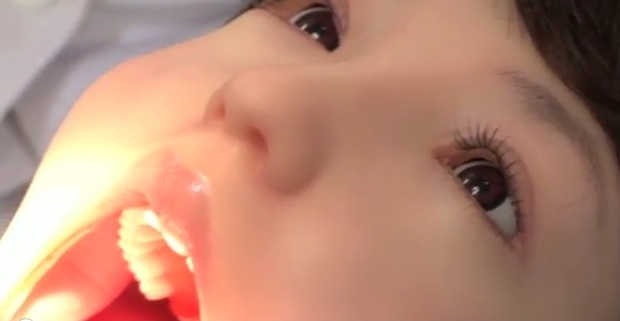 _______________
Elizabeth Jaeger Maybe We Die So The Love Doesn't Have To (2015)
'A young woman who makes big, bizarre figurative sculpture, Jaeger should be applauded for being risky, in bad taste, and making overt commentary about sexuality, gender, misogyny, and many other topics that most of us would rather avoid.' — Kelly Traxter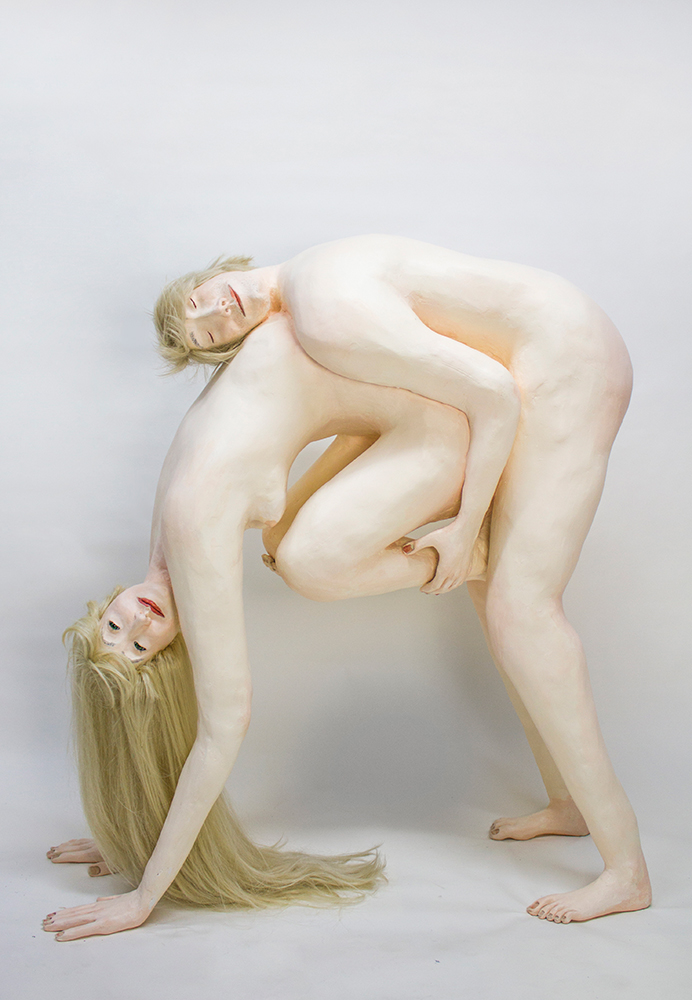 ______________
Dom Barra PiratePornoMaterial 2nd 71 (2015)
'Basically what I do is… [appropriation] via "save as"+ screen-capturing / [remixxxing] via databending >>> [producing] && [problemizing] distribution and consumption {of porn} via dirty new media DIY practices focusing on professional and amateur players in the realm of cyber sex && pornography, the various (sub)-realities canalized&connected&&defined by communication toolz & peculiar languages influenced by the ever growing and dynamic and and shapeshifting inter(net)worked social/ political// economical/// technological scenarios.' — Dom Barra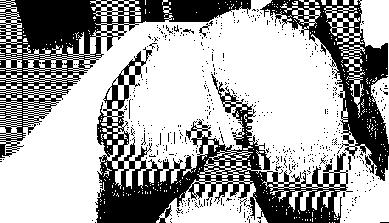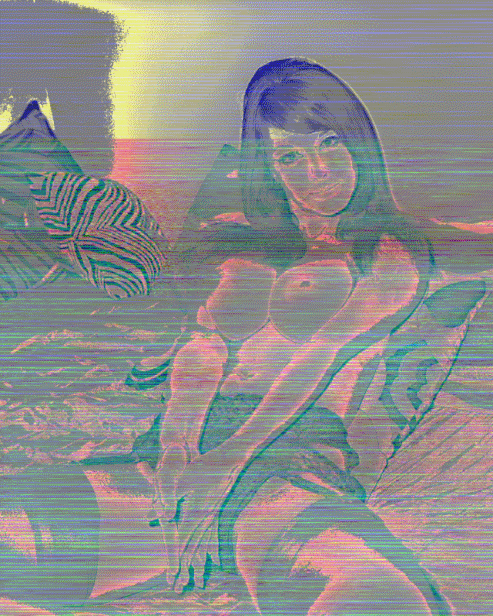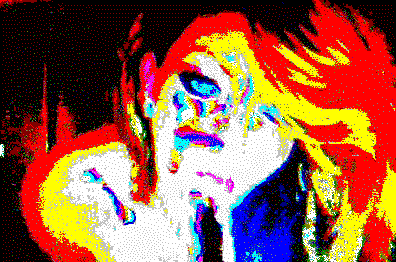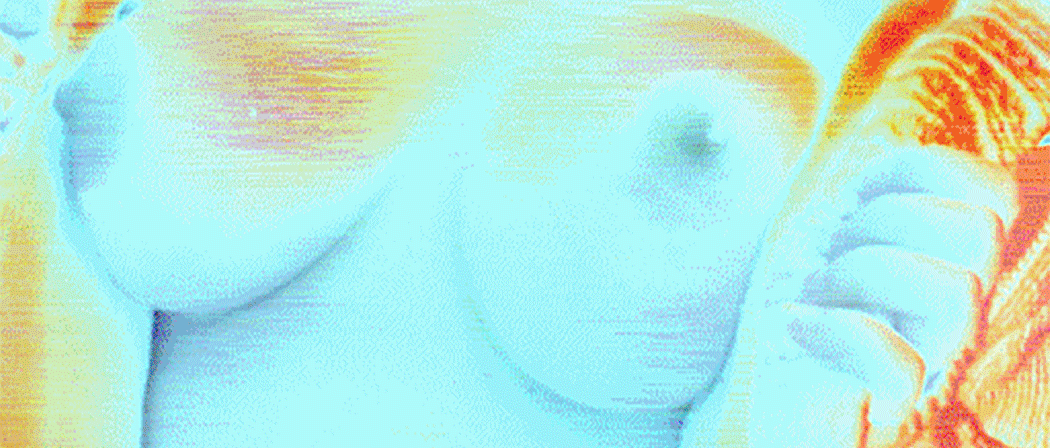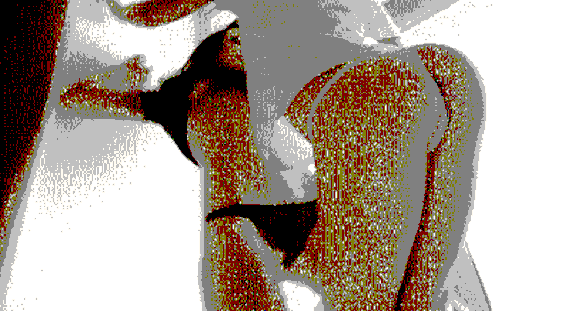 ______________
Vika Kirchenbauer Please Relax Now (2014)
'On screen the artist introduces herself, addressing the spectator directly and seeking their trust. Haunting and seductive in a televisual or billboard-like sense, she asks the spectator to lean back and relax, promising that she – the artist – will orchestrate a memorable event that will transform the spectator into an integral part of the art piece – or make them even become the art piece! The artist keeps provoking the spectators with sexy language before they are guided towards the "orgasm-as-event". The piece ends with the artist exclaiming in full excitement "And now: exhibit yourself to the others!" as the screen turns white and fills the space with light.' — vk0ms

Excerpt
_____________
Carolee Thea Sabine Woman (Central Park Jogger) (1991)
Installation, chicken wire figures (life size), electrical wire, sockets and bulbs.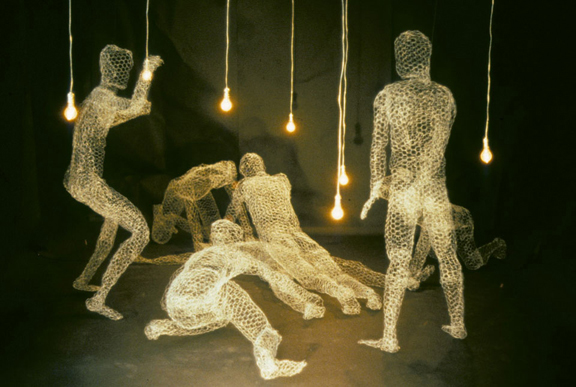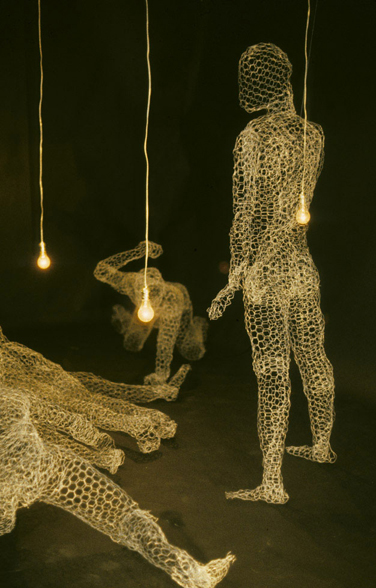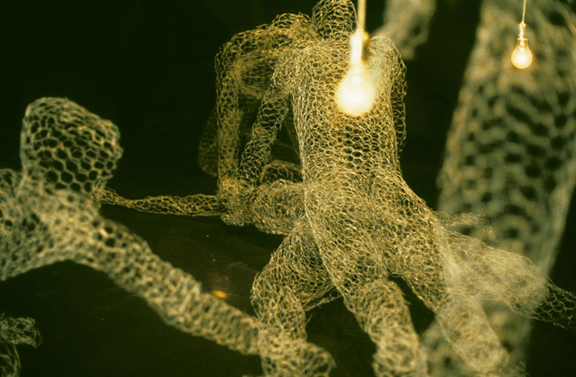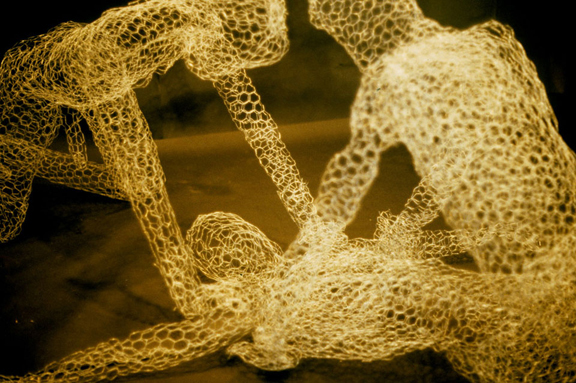 ________________
Dash Snow Untitled (2001-2009)
'The images of friends, lovers, and vagabonds, encountered passed out or asleep, defaced and down-and-out or conversely beautiful and calm, serve as either intimate portraits or voyeurism—the interpretation often debated about Snow's repertoire in general. Although his Polaroids remain a major part of his artistic legacy, Snow had moved on to also work in collage, sculpture, installation, and super 8 film.' — Art Observed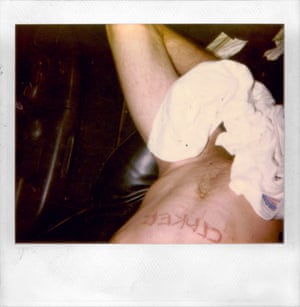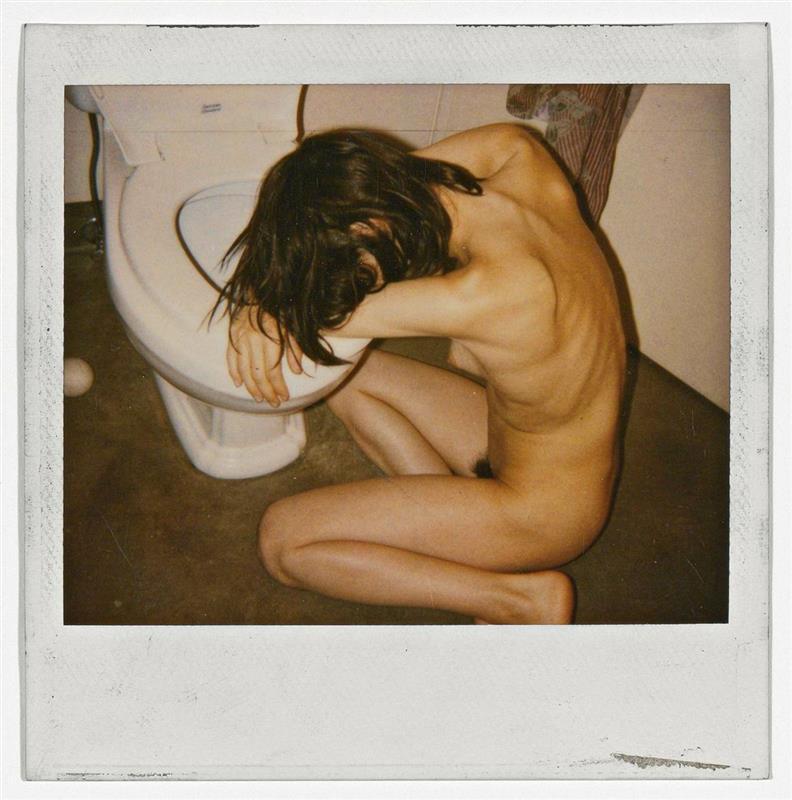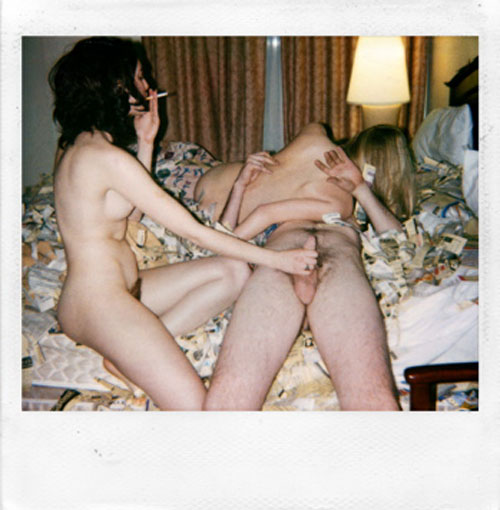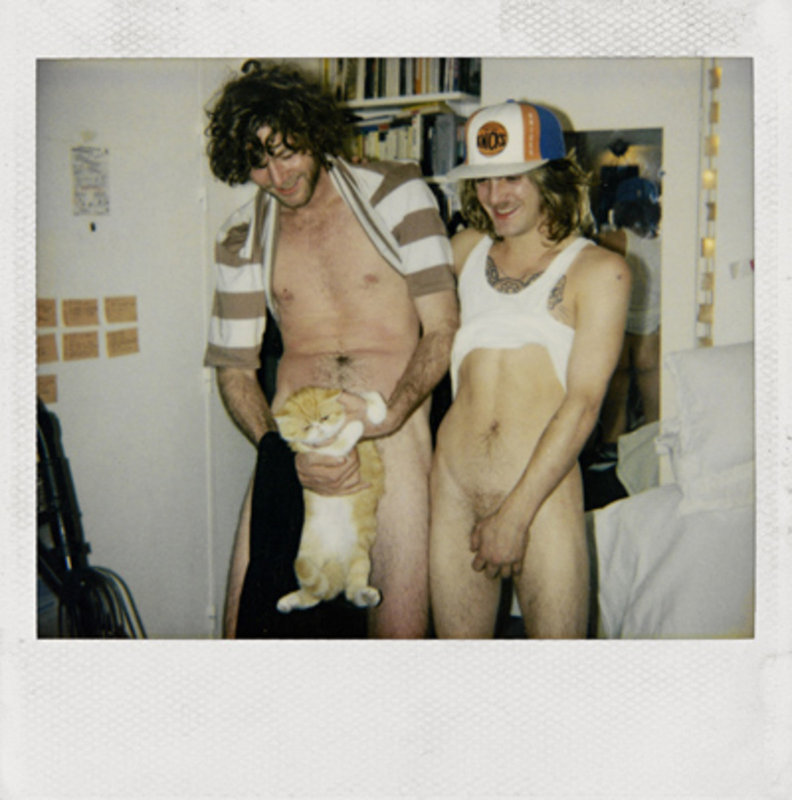 *
p.s. Hey. ** David Ehrenstein, Hi. It would be an interesting challenge to try to find a way to define Gaddis as camp. ** Dominik, Hi, D! I'm pretty okay. Last week was littered with visiting out-of-country friends, which made it a goodie. The TV project is in such a state of unprecedented hell that I'm trying not to talk about it at the moment to keep myself in check. Yes, I too was blown away by Josiah's performance! (Josiah, if you're out there, you so nailed it and much more!) So great when something hits you right and really inspires you, right? That's kind of the ultimate. Yeah, the London event was weird, but I'm glad I did it, and I keep hearing that people liked my off-the-cuff schpiel, although I still can't quite figure out why, ha ha. But it's a strange series, for sure. Hm, understood about the workshop. I guess the key is whether their perspectives have something in them that will feed you or let you learn something new about your work. Tough choice there, lecture or workshop, or maybe not so tough. My week: I have to work on the dreaded TV thing. Seeing a film tomorrow. Maybe dinner with some art people tonight. A lot of TV shit. Nail down specifics on the Berlin PGL screening in December. But I think it'll be okay. What about you? Did the seeming openness of it close up inspiringly? Big love, me. ** _Black_Acrylic, Hi, Ben. She's singular. A very good writer to make oneself familiar with. Xmas approaches. I need to start looking for this year's UK Xmas theme event disasters. There are always at least one or two. ** Jeff J., Hi, Jeff. Thank you a ton for helping so much to put together that post. It got high traffic! Hopefully that means the post will have a payoff for Dover. No, you didn't say you saw the Malick. I'm very excited, and your report only reinforces that. It opens here, I think, in the second week of December. Cool that you seemingly have nailed down the Julien Calendar recordings. What's next? Uh, I feel like I must have made a Robert Wilson post at some point. Hm, I'll find out, and, obviously, make one if I haven't. Great day to you, dude. ** Misanthrope, Hi. Her prose is very educational re: prose style. A writer's writer. I definitely learned important stuff for my writing from reading her. Well, I don't think today's blog porn is quite the porn you focus on, but it's family. You're all hooked up on the movie front. I'm sure I'll see the Star Wars on a plane flight eventually. Sounds sweet, lengthily: 'Matilda'. Yeah, depending on what happens publisher-wise with my new novel, I might get to NYC to meet with the publisher before too long. But everything is still up in the air. ** Steve Erickson, Obviously I'm very sorry to hear you're having a bad bout of anxiety. I hope it does what anxiety can magically do when one is lucky: turn mysteriously on a dime. It's funny: people deciding what albums are influential around the time they're released. The notion of influence has become as cheapened as practically every other notion. ** Bill, It's the very, very rare IC-B novel that doesn't have an 'and' in the middle. Interesting to hear your thoughts on the Swans LP. It's been pretty divisive among Swans fans I know. Kind of a la the Nick Cave. I'm not really in the mood for Swans, but I'll check it when I am. ** sleepyj, Hi, Sleepy. Good, I hope you do put your works online. I bet the world needs them. So I guess you're back in Coachella? Is it fall there yet? It's pouring rain here. Kind of nice rain, but still. ** Okay. You want to look at some "porn"? See you tomorrow.