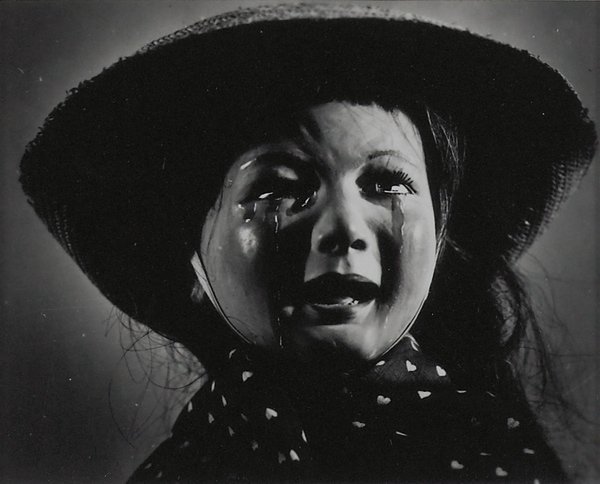 The man who played with dolls
'In 1993, Marion Harris, a New York art and antiques dealer, made the discovery of her life: In a booth at the Pier Show, a major antiques fair in New York, she came upon a collection of dolls and doll parts in boxes, along with stacks of old photographs. The material had been removed from a townhouse in Boston's South End after the death of its elderly owner, a man named Morton Bartlett, a Harvard University dropout and Boston-based commercial photographer and graphic designer.
'There were expertly tailored clothes for the dolls and hundreds of professional-quality photographs of the dolls in evocatively staged and dramatically lighted situations. In some of the pictures, the female dolls appeared nude, revealing all their anatomically accurate parts. The common perception, based on Bartlett's work and sketchy information about his life, has been that he was a deeply eccentric, reclusive, lifelong bachelor who, working in near-total secrecy, sublimated his irregular desires into figurative substitutes for the love objects that he lacked in real life.
'Whatever Bartlett's real motivations may have been, what we have is the work he left behind. Bartlett invested a great deal of effort into making his dolls realistic. He used medical growth charts and anatomy books to ensure that his figures were correct in every detail. Yet the dolls are not feats of what would later be called "super realism." They still have the artificial, toylike look of dolls and mannequins. This is a big part of their appeal — that they can seem so obviously unreal and yet so captivatingly alive at the same time.
'In a brief autobiography Bartlett wrote for Harvard's class of 1932 25th anniversary report — quoted in full in Harris's book — Bartlett mentioned, "My hobby is sculpting in plaster. Its purpose is that of all proper hobbies — to let out urges that do not find expression in other channels." He didn't specify exactly what urges he had in mind, but one naturally wonders, was he managing forbidden desires by sublimating them into his art? Was he a real-life version of Nabokov's Humbert Humbert, creating his own artificial Lolitas? Or was he externalizing a part of his own psyche — opening himself up to and setting free his own inner, feminine child?
'Unless there comes to light some new material such as letters, a diary, or an abandoned novel, we'll probably never know what Bartlett himself thought he was doing or what his deepest desires were. What we do know is that he created some beautiful, mysterious, and unnerving works of art — objects and images that continue to tease and beguile with Sphinx-like allure.' — Ken Johnson, Boston Globe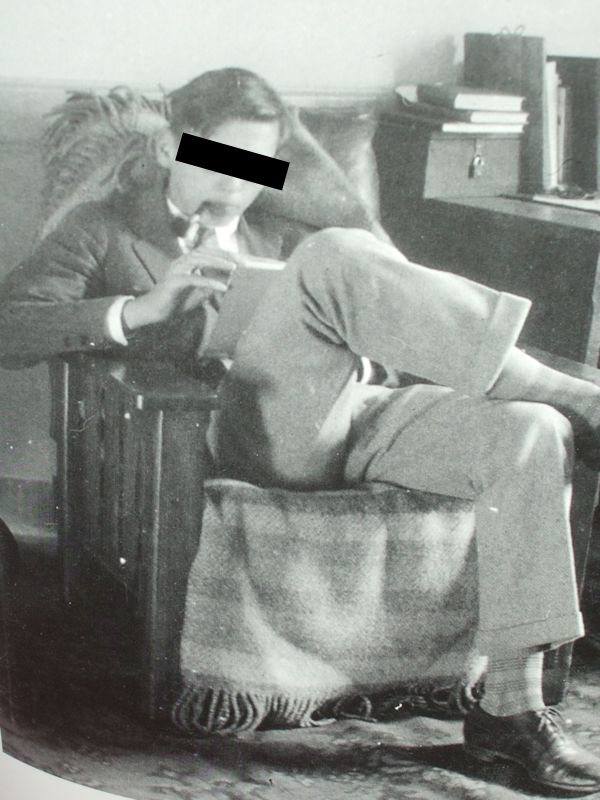 ____
Further
@ Wikipedia
@ Marion Harris Gallery
The Mysterious Life and Work of Morton Bartlett and His 'Family' of Dolls
Book: 'Morton Bartlett: Secret Universe III'
Morton Bartlett's secret dolls
Meet Morton Bartlett, The Harvard Man Who Secretly Made Life-Size Dolls
La famille composée de Morton Bartlett
Book: 'Family found: The lifetime obsession of self-taught artist, Morton Bartlett'
Review of "Playthings: The Uncanny Art of Morton Bartlett"
morton bartlett's likenesses of children
SINGULARITÉS : ABSENCES D'OEUVRE : HENRY DARGER, MORTON BARTLETT
GUY AND DOLLS: MORTON BARTLETT
Playthings: The Uncanny Art of Morton Bartlett
Les enfants fantasmes de Morton Bartlett
The Problem of Morton Bartlett
___
Extras

Short documentary

You are there: JULIE SAUL GALLERY – Morton Bartlett
____
Guy and Dolls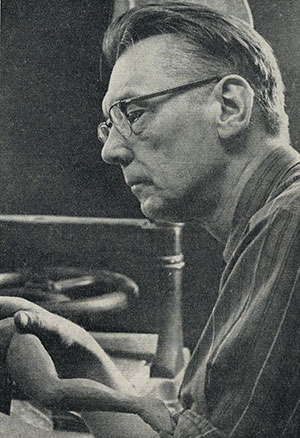 'What of the darker questions about Bartlett? His longtime close friends Jean and Kahlil Gibran of Boston insist that he was neither an antisocial eccentric nor a psychosexual deviant. Moreover, they say he was not a naive outsider artist. (Kahlil, a well-known sculptor, was a cousin of Kahlil Gibran who wrote the famous book of poetry "The Prophet.")
'For almost 10 years, from about 1955 to 1964, the Gibrans and Bartlett lived in the same apartment building at 15 Fayette St., where Bartlett produced most of his dolls. When the Gibrans married in 1957, Bartlett was their best man. When their building was sold in 1964 and they had to leave, Bartlett and the Gibrans found new homes near each other in the South End, and they remained close until Bartlett's death.
'The Gibrans swear Bartlett was no pedophile. When it came to his romantic life, Kahlil Gibran, who still lives in Boston, says Bartlett dated women.
'"Never did we see a young model or child in his studio or anything that would cast aspersions on his character," said Kahlil during a recent telephone interview.
'"He photographed Kahlil's sculptures for his catalogs, and he used to come with us to art openings," said Jean Gibran. "He knew all about art and artists — he couldn't have been an outsider. He was a well-educated, well-rounded man, and there was nothing primitive or strange about him."
'As for the dolls, say the Gibrans, they were no secret. "We knew about the dolls. He wanted to get a toy company to manufacture them," said Jean Gibran. "He thought they could become big sellers like the Barbie doll." And what about the dolls' anatomic details? "He was ahead of his time," she said.
'In fact, Bartlett had a direct connection to the toy industry, but apparently he never took advantage of it. He designed catalogs for M. Sharf and Co., a major Boston-headquartered toy distributor. In the '50s and '60s, the company was owned and operated by two of Bartlett's former Harvard classmates who were brothers. Fred Sharf, a son of one of the owners and now head of the company (which is under a new name and no longer involved in toys), recalls visiting Bartlett's studio in the '60s to deal with the catalog's production.
'"I don't remember ever seeing or hearing anything about dolls," said Sharf, who is himself a major Boston-based collector of folk art. "When his work surfaced in the world of folk art, I was flabbergasted."
'Sharf doubts that Bartlett wanted to mass-produce his dolls. "You'd think we would have known about it, since we were in the toy business," he said. "We could have put him in touch with Mattel or Madame Alexander Dolls if he'd asked. But he never did. I think his interest in dolls was strictly his own personal mishigas."' — Ken Johnson
____
Show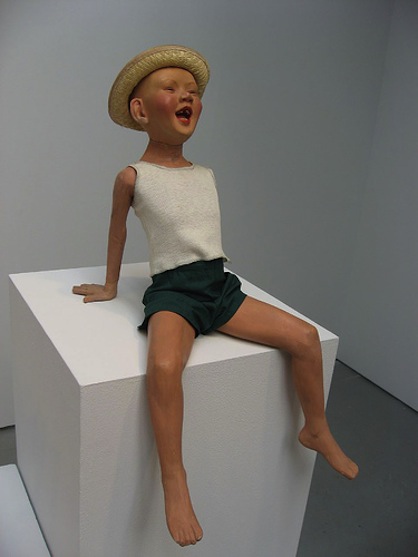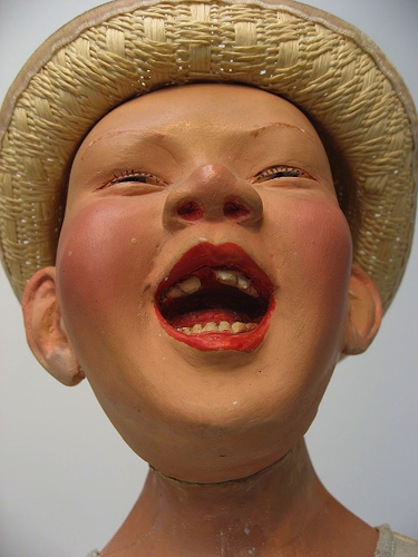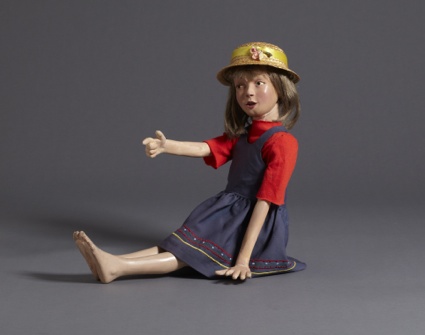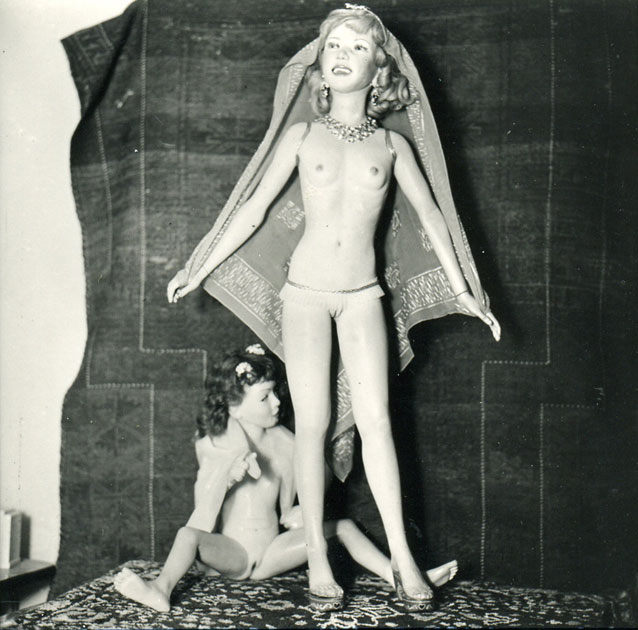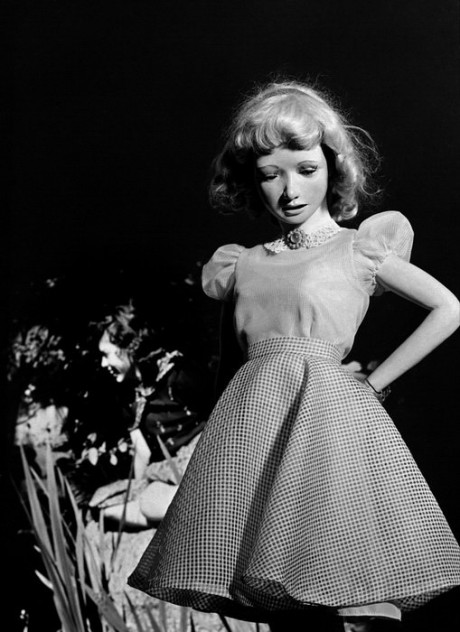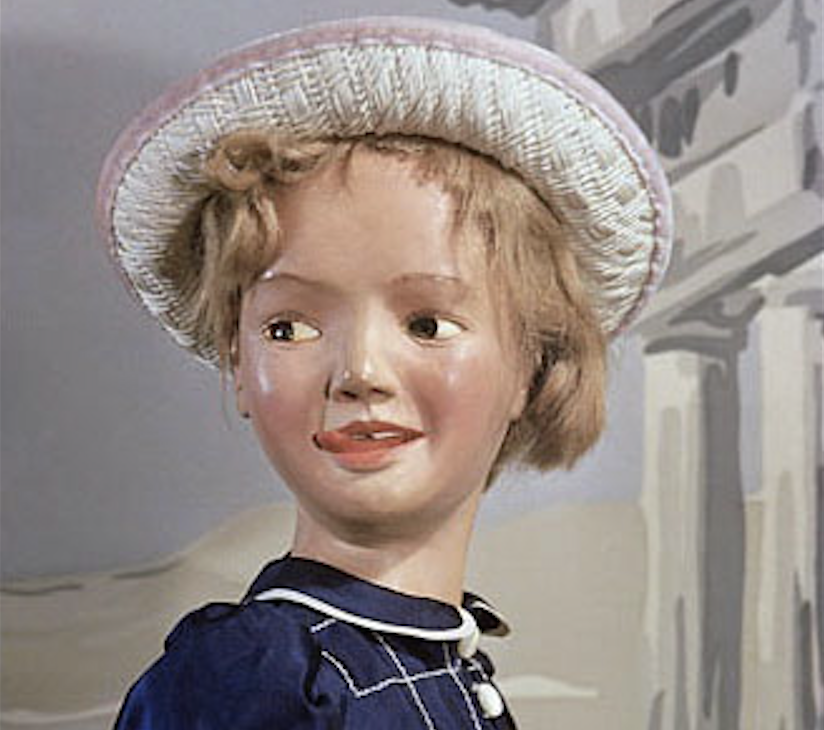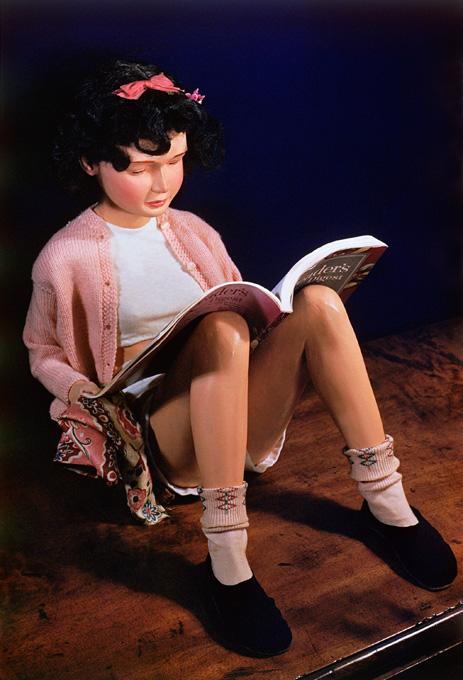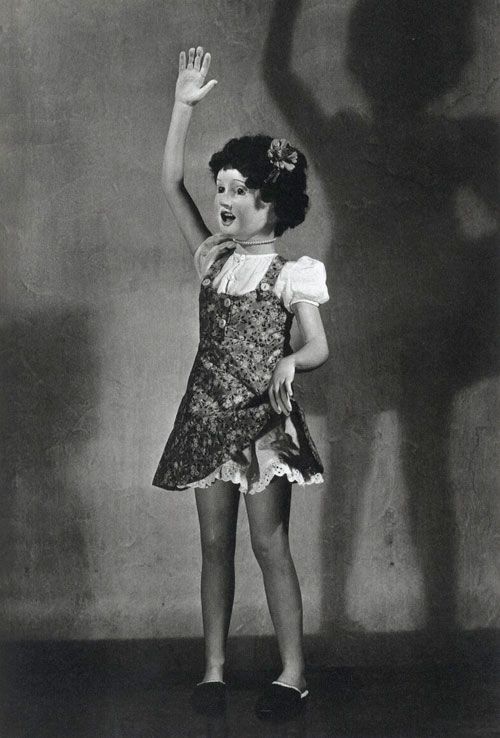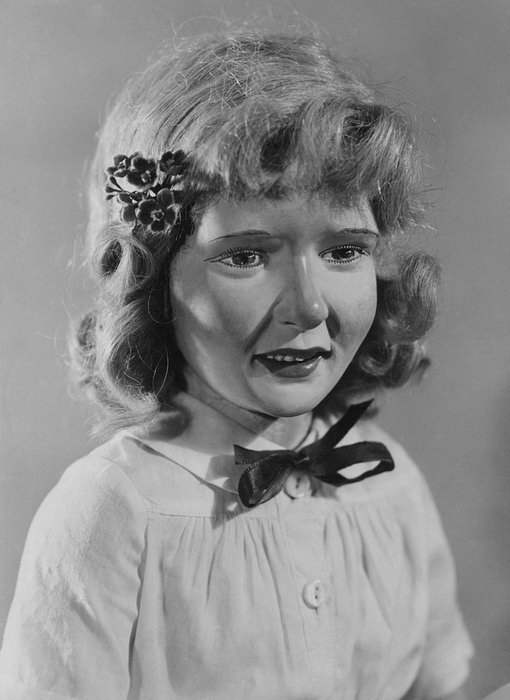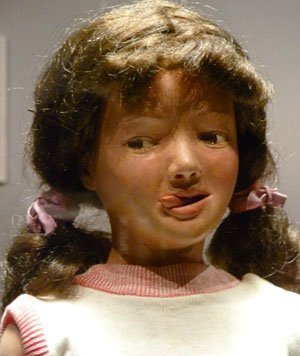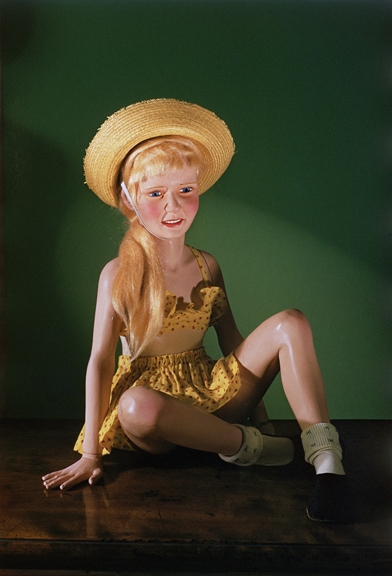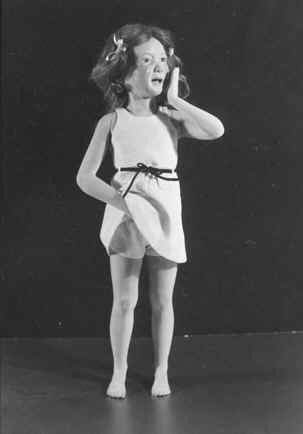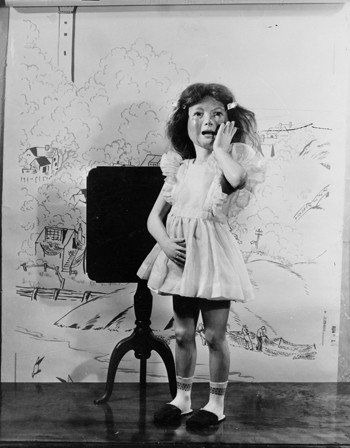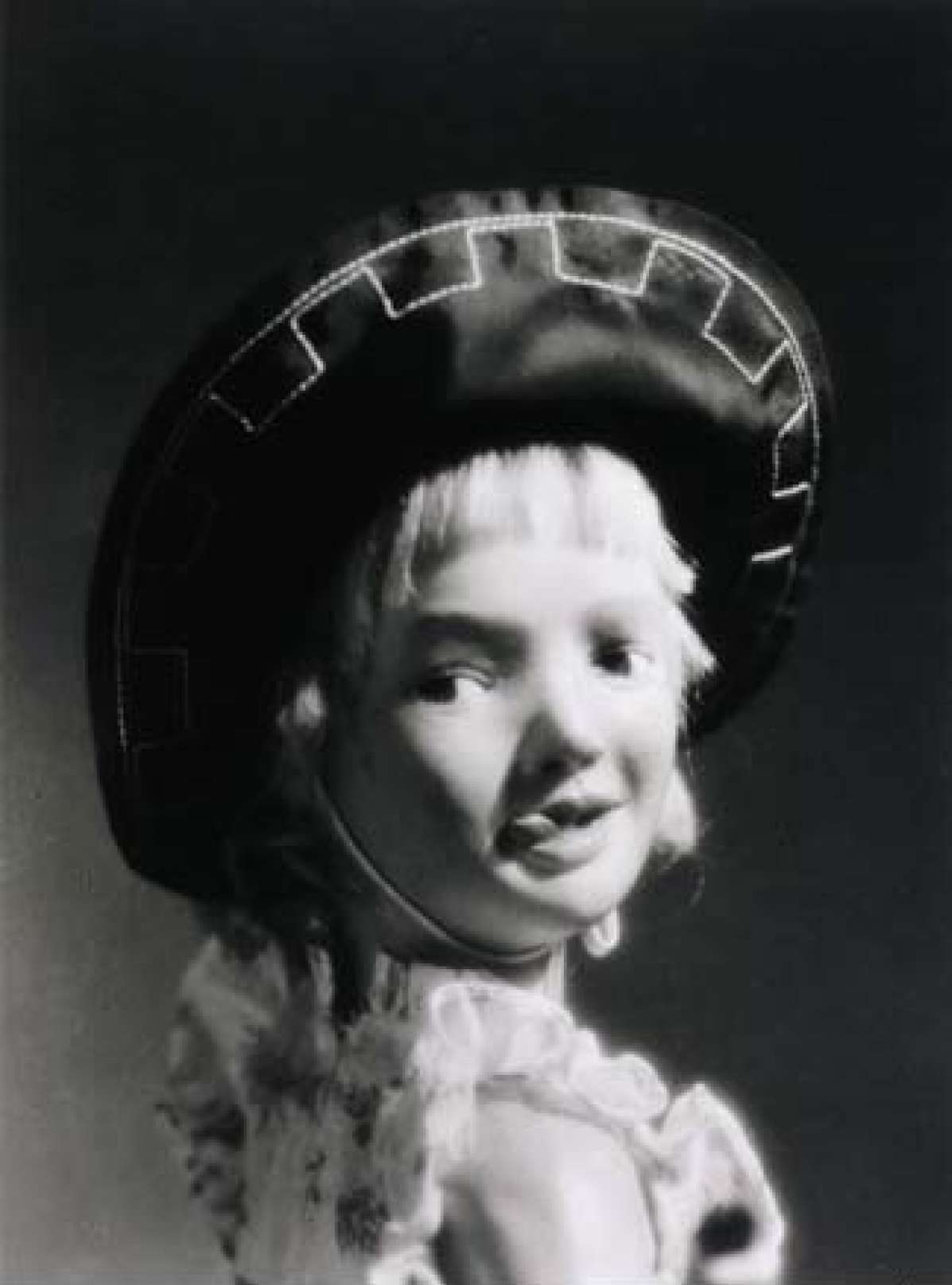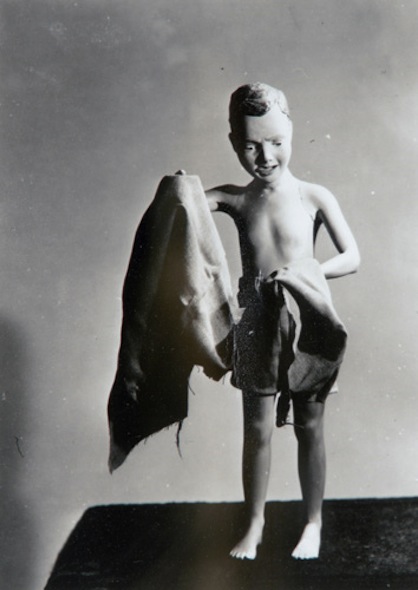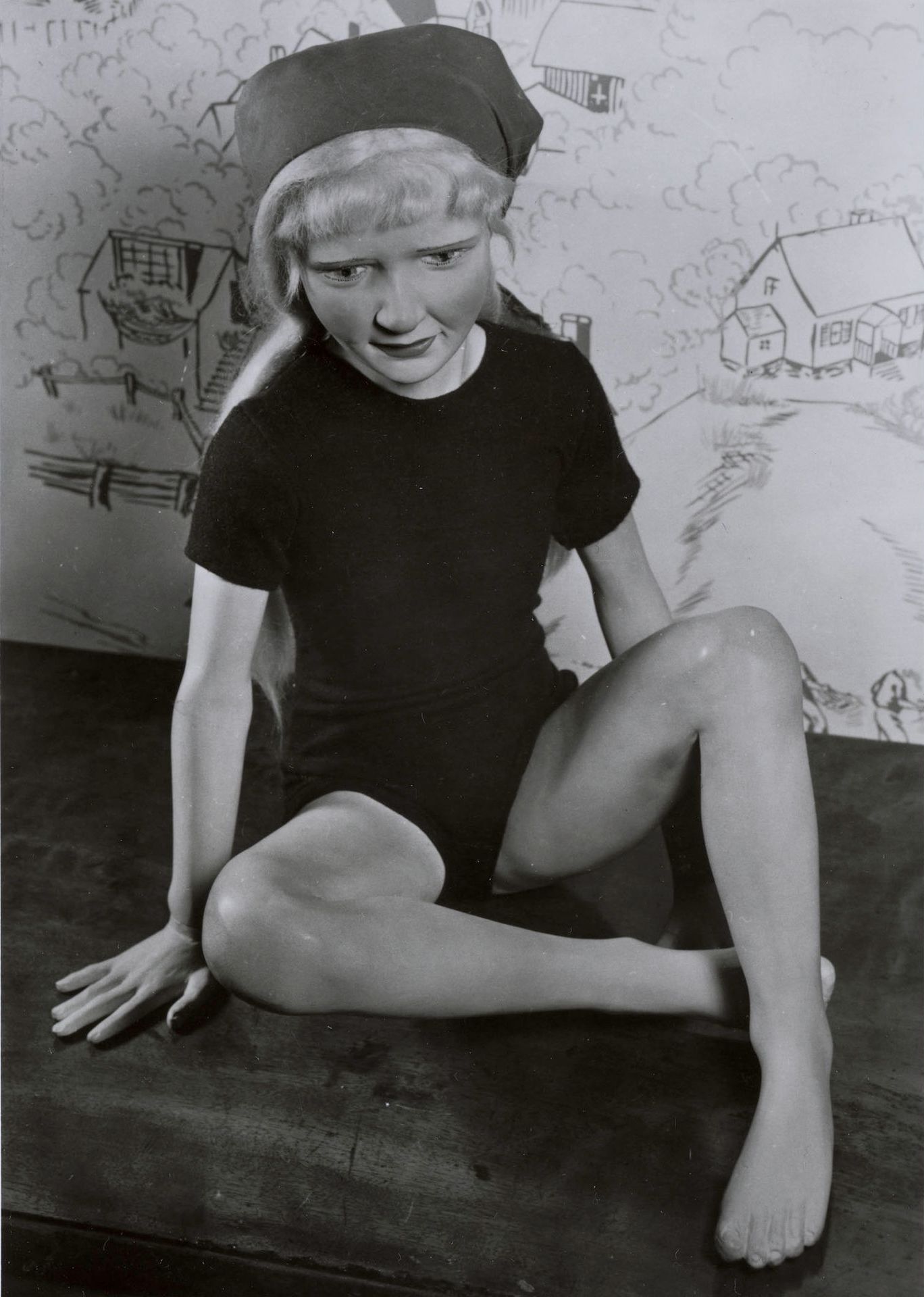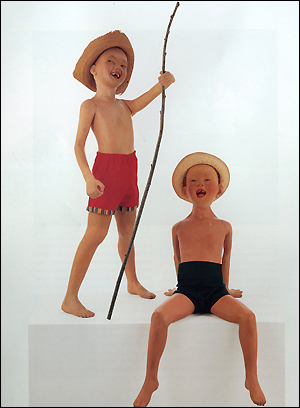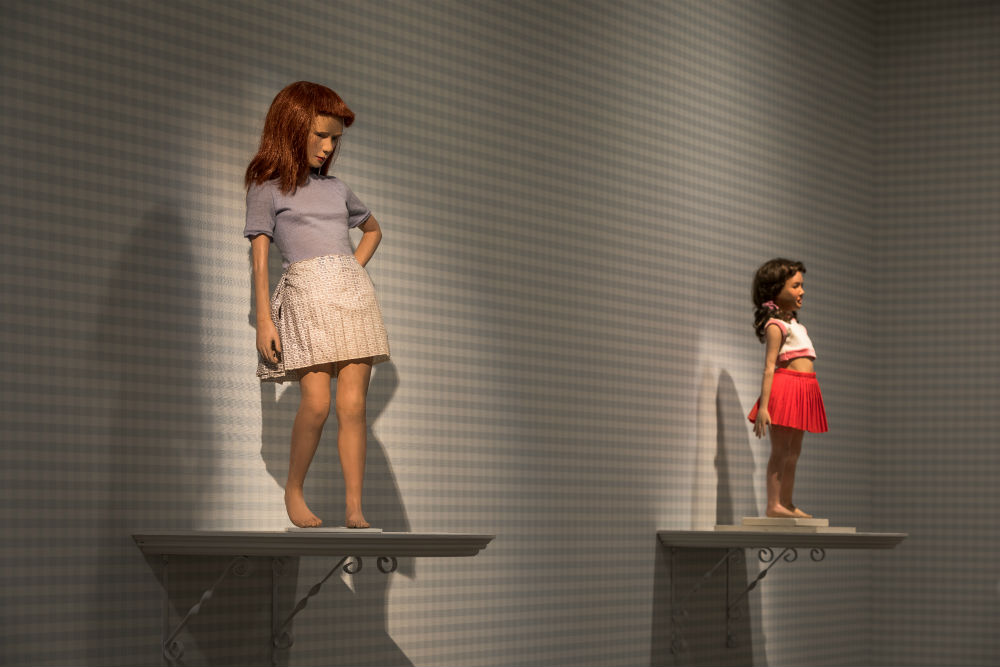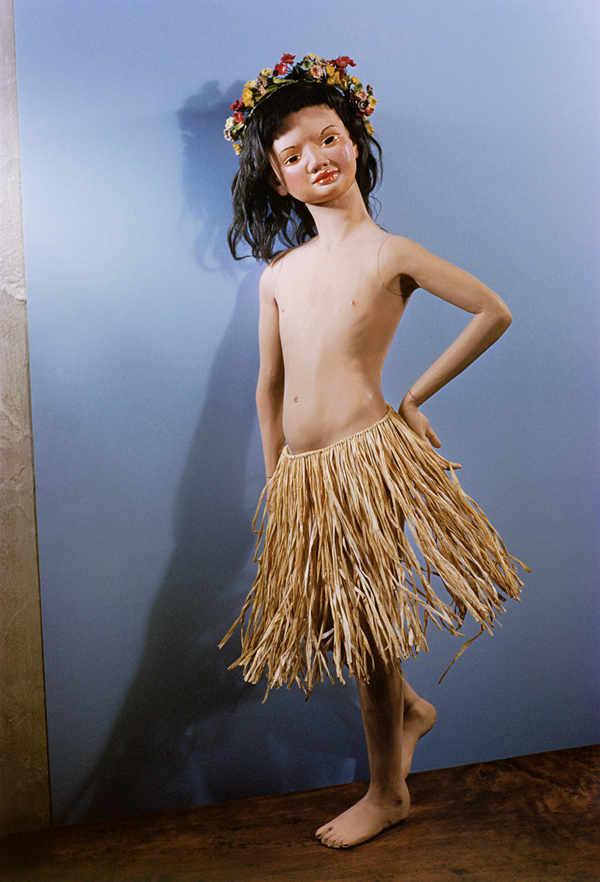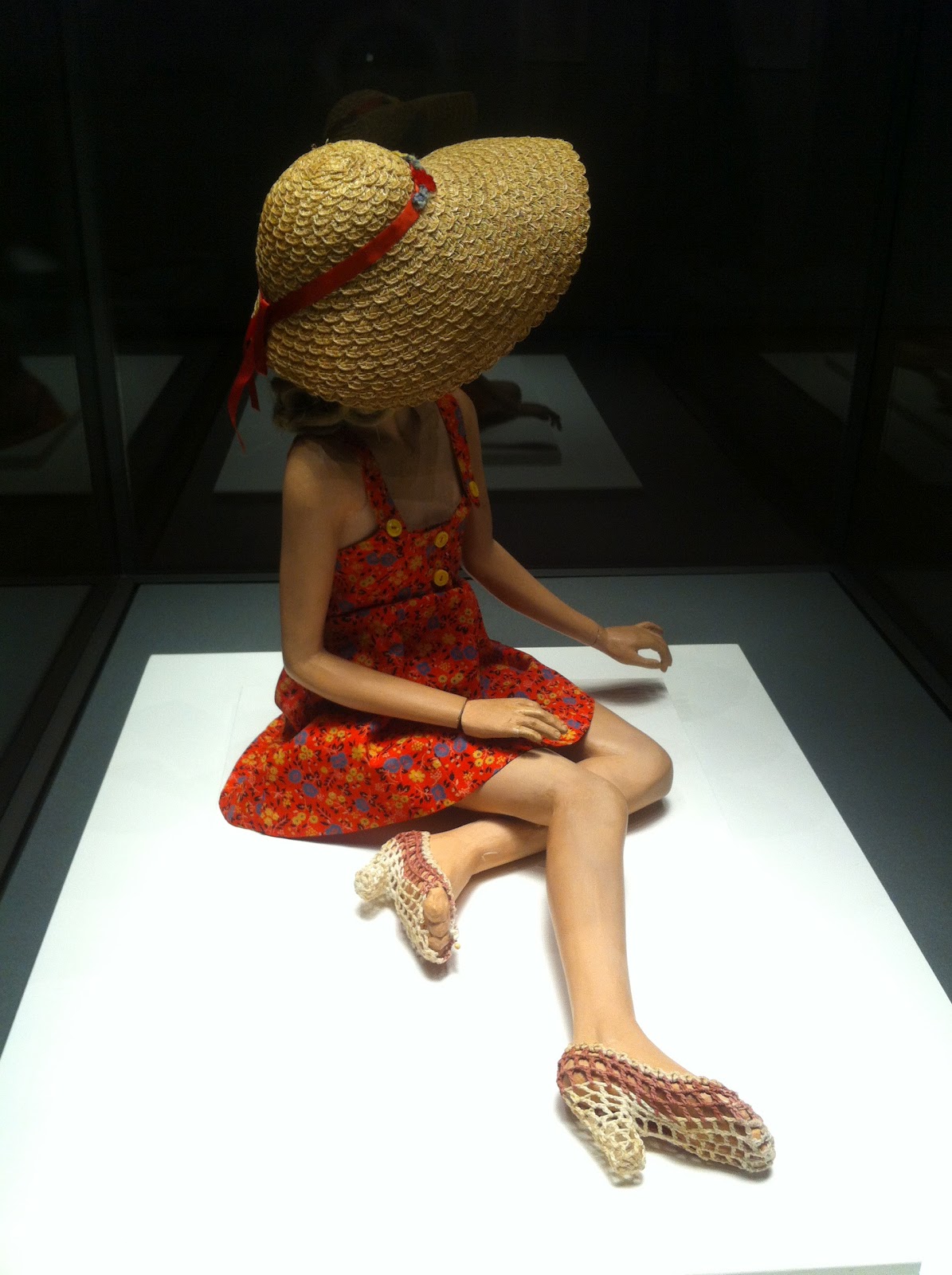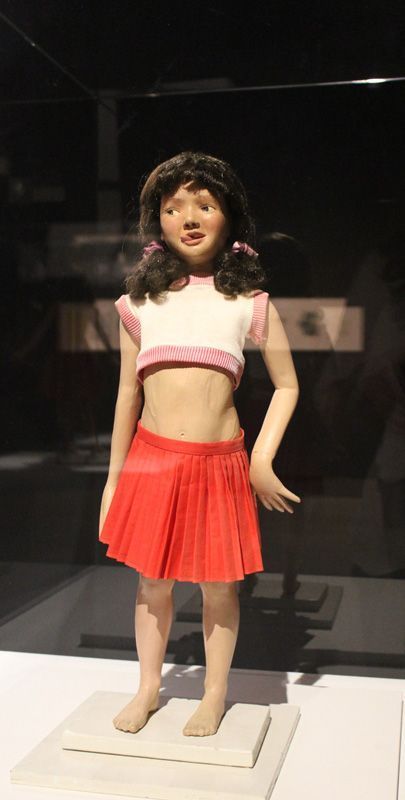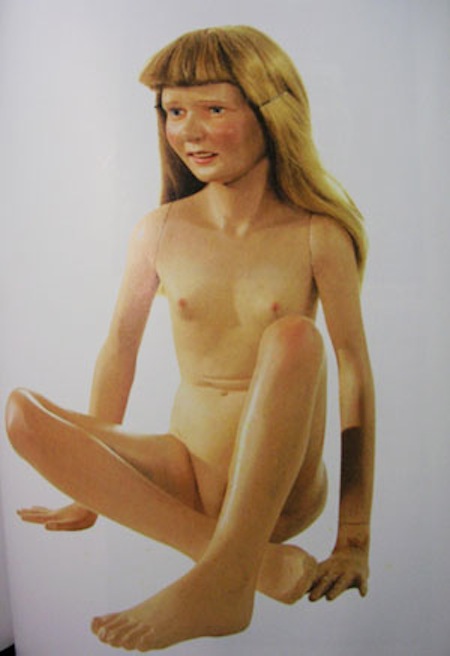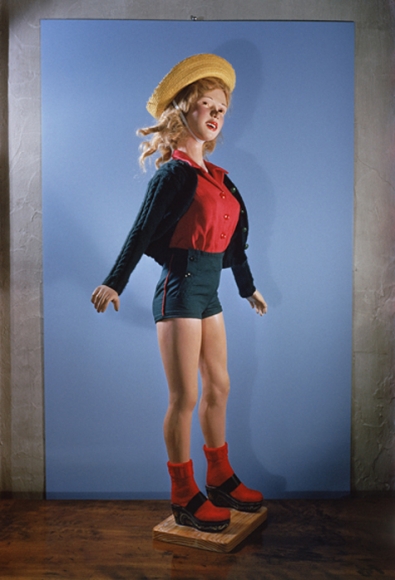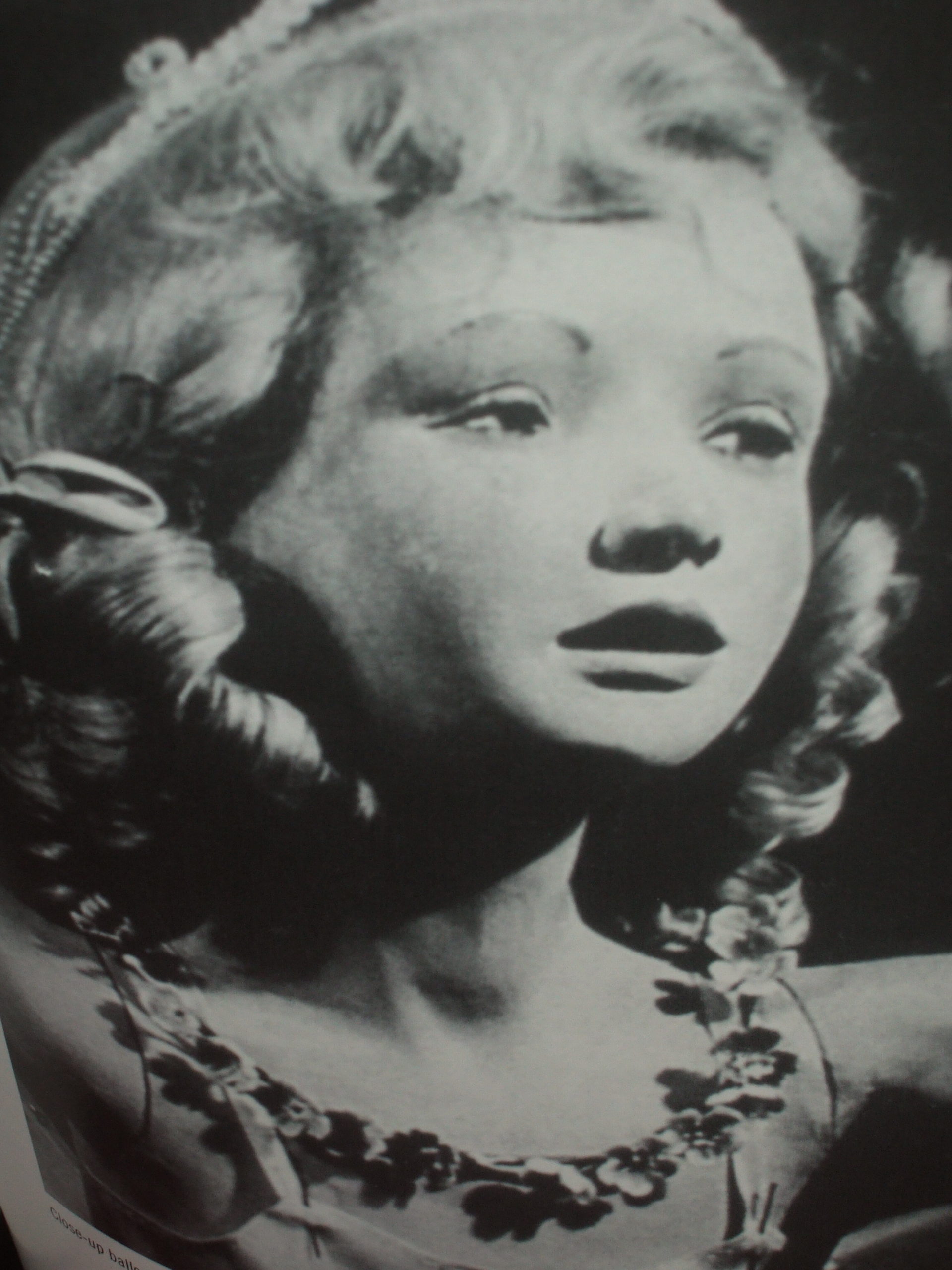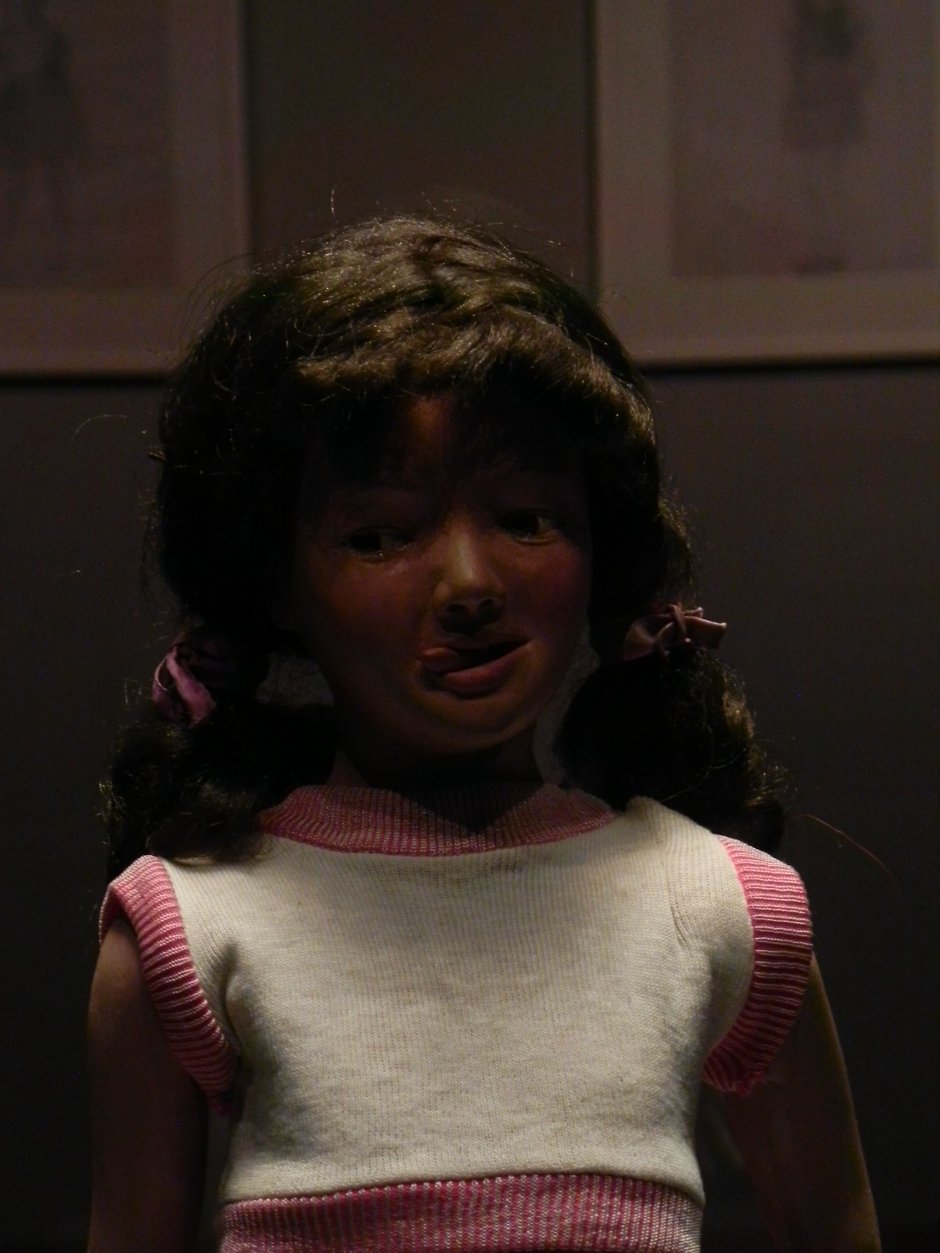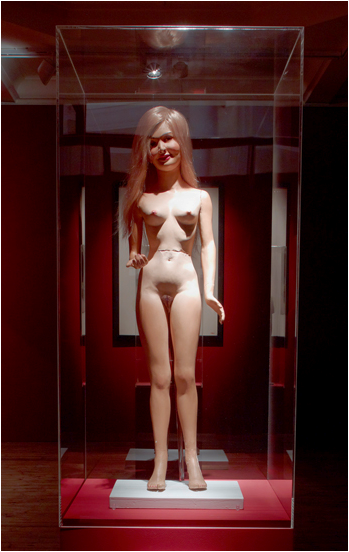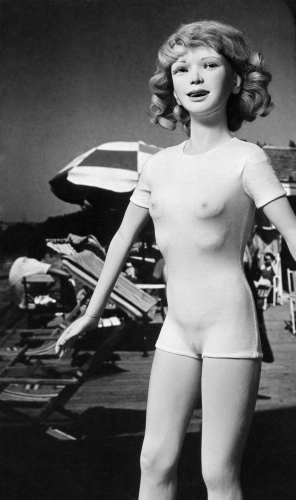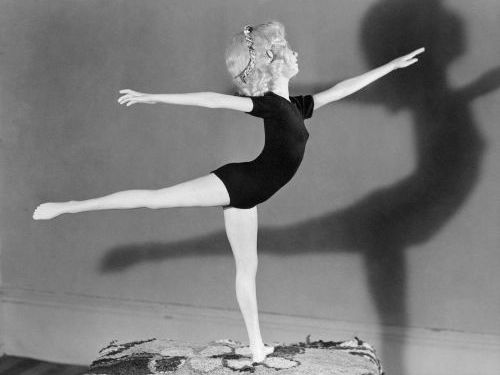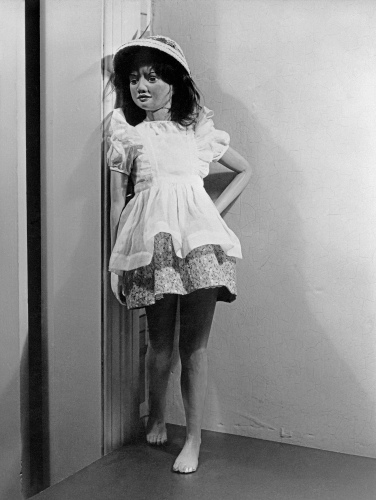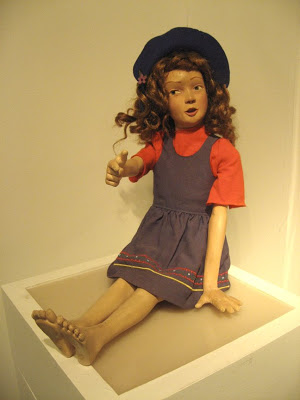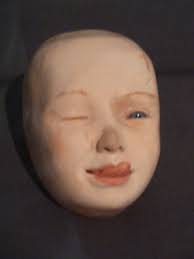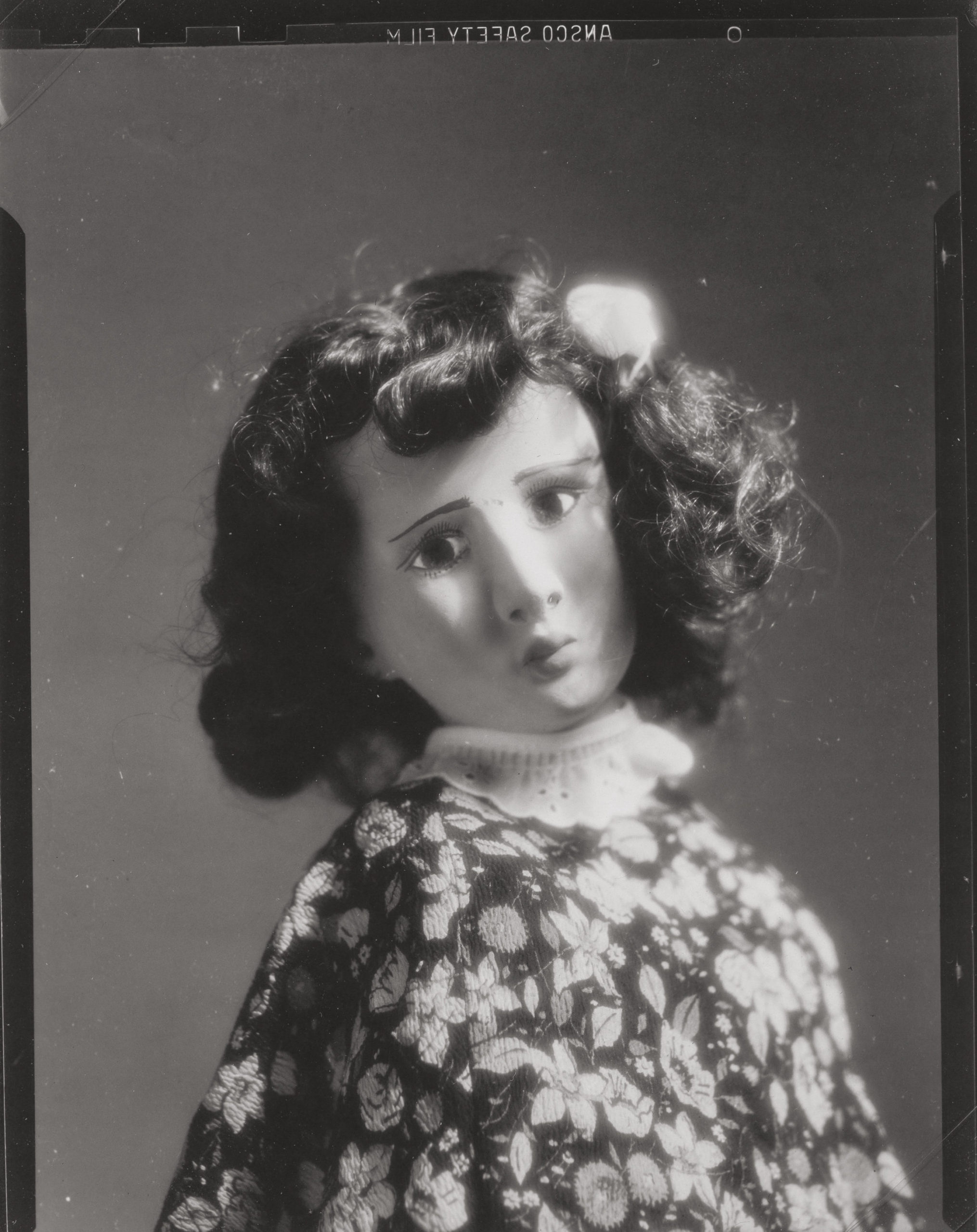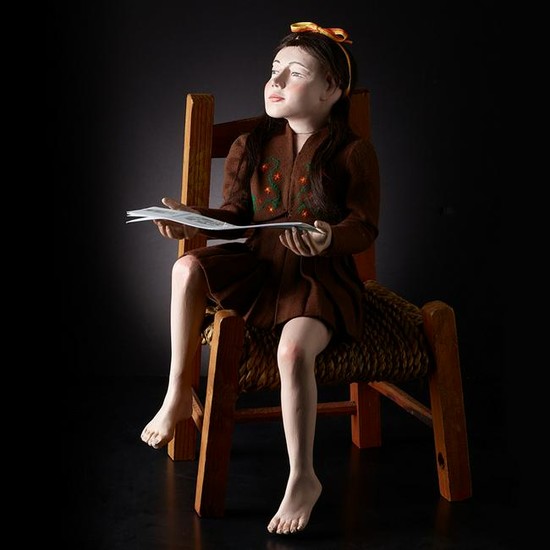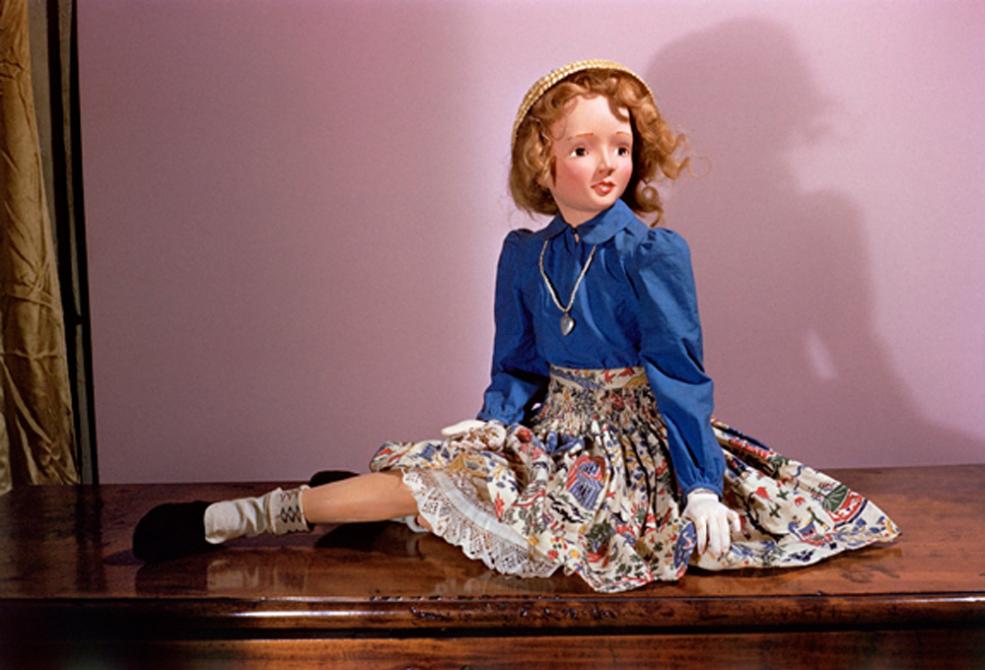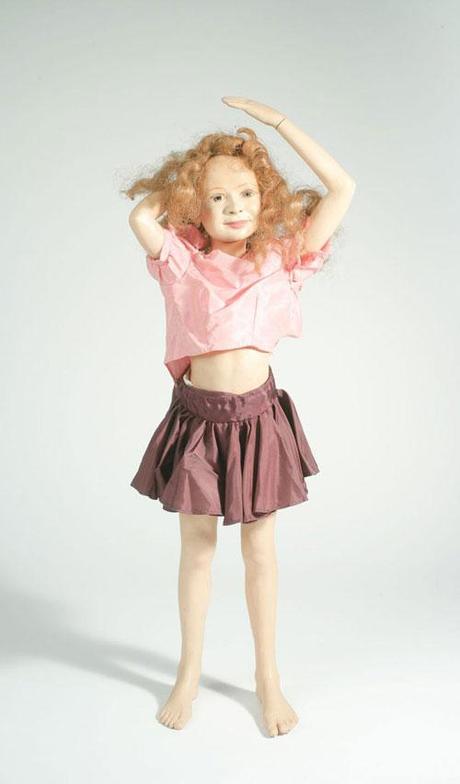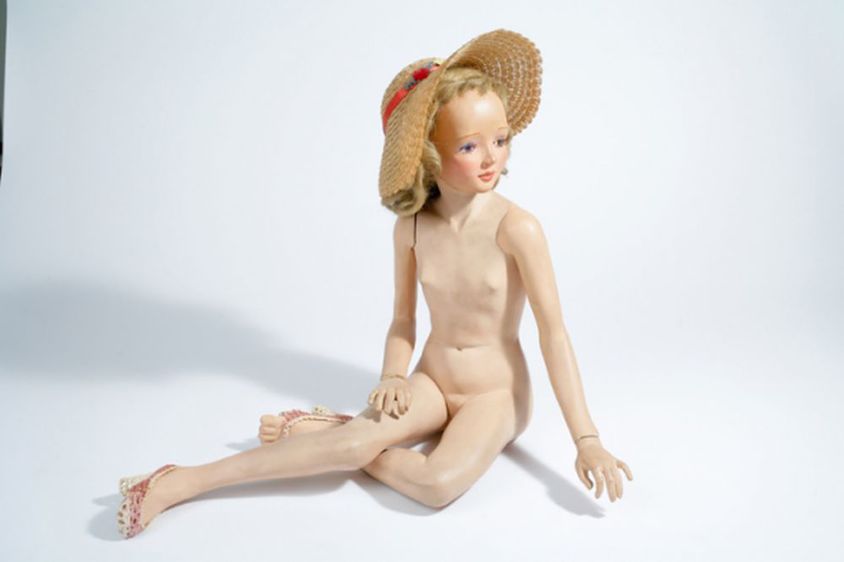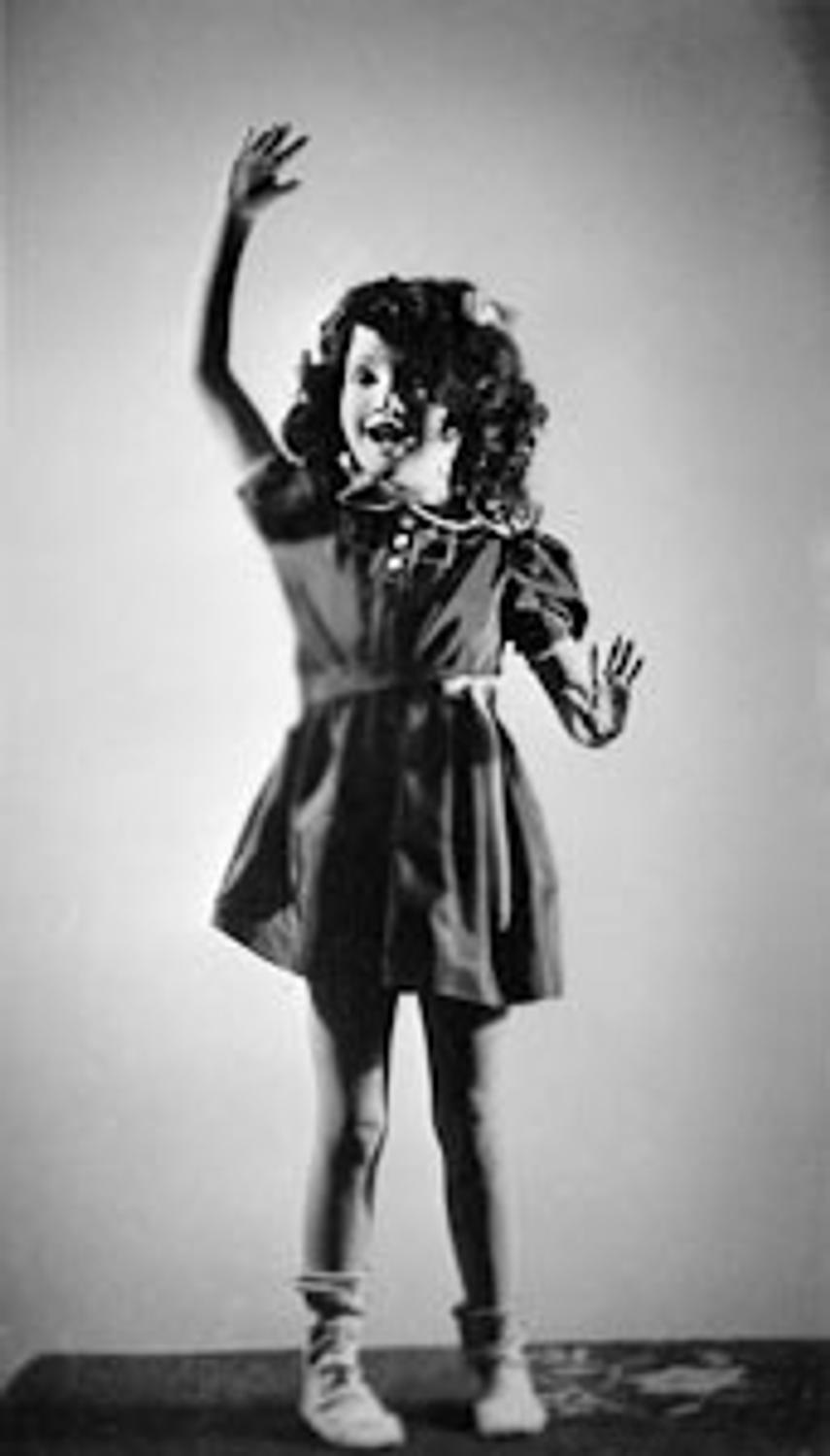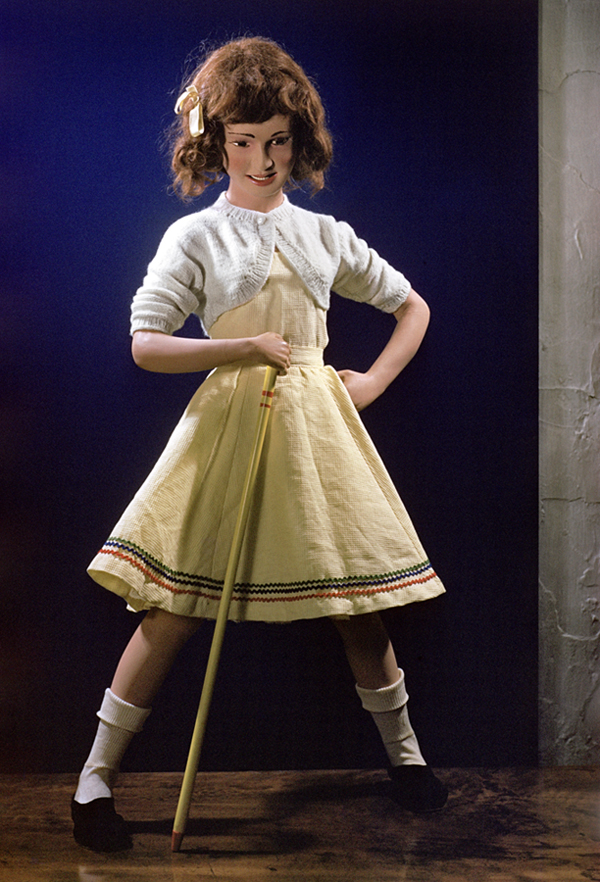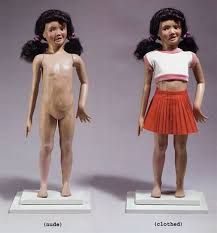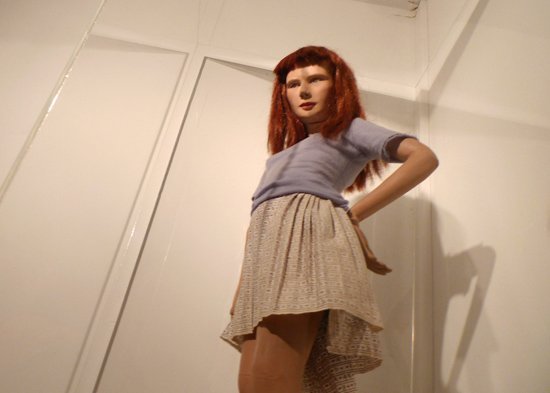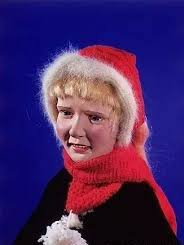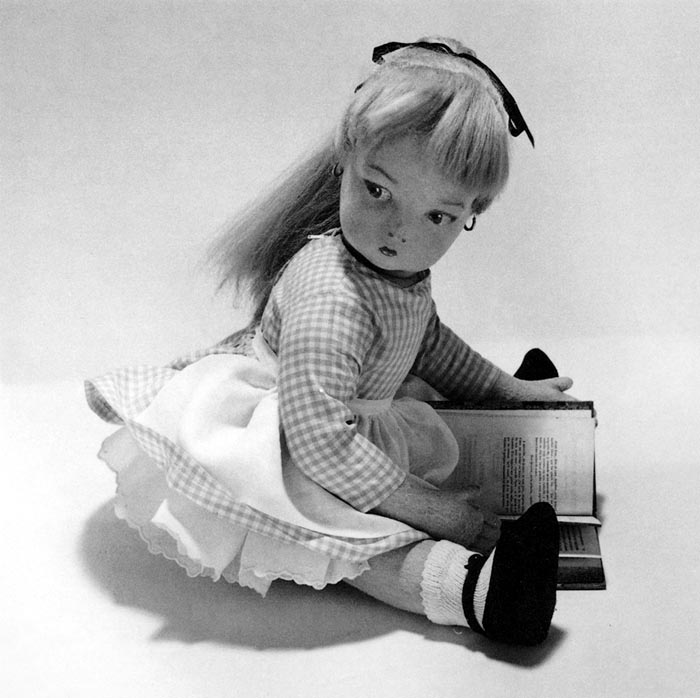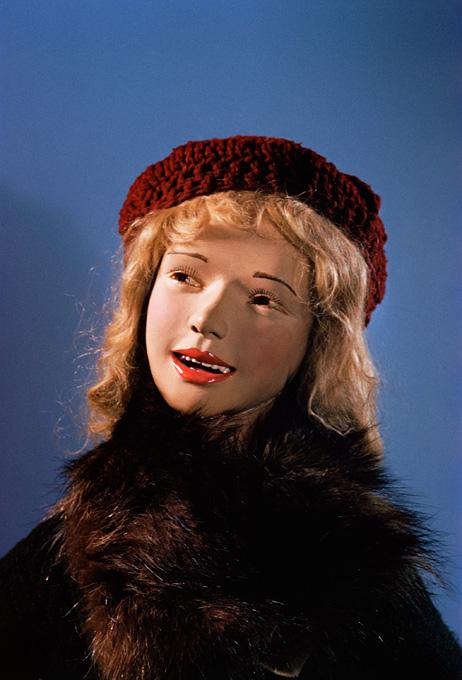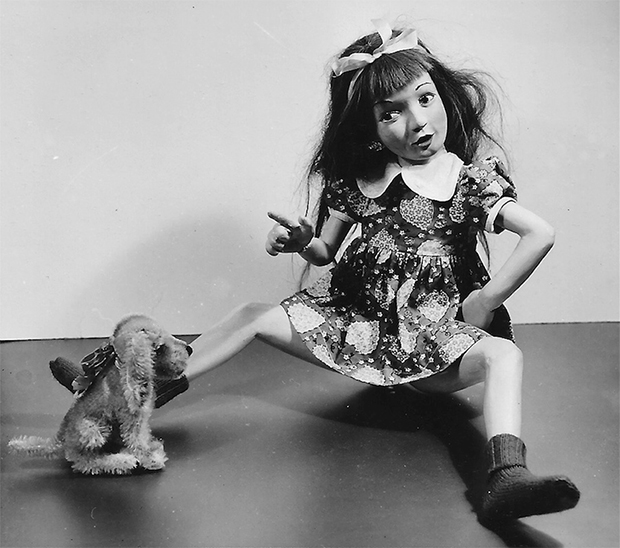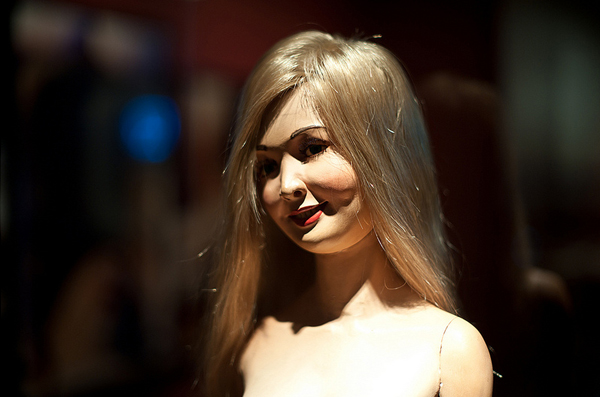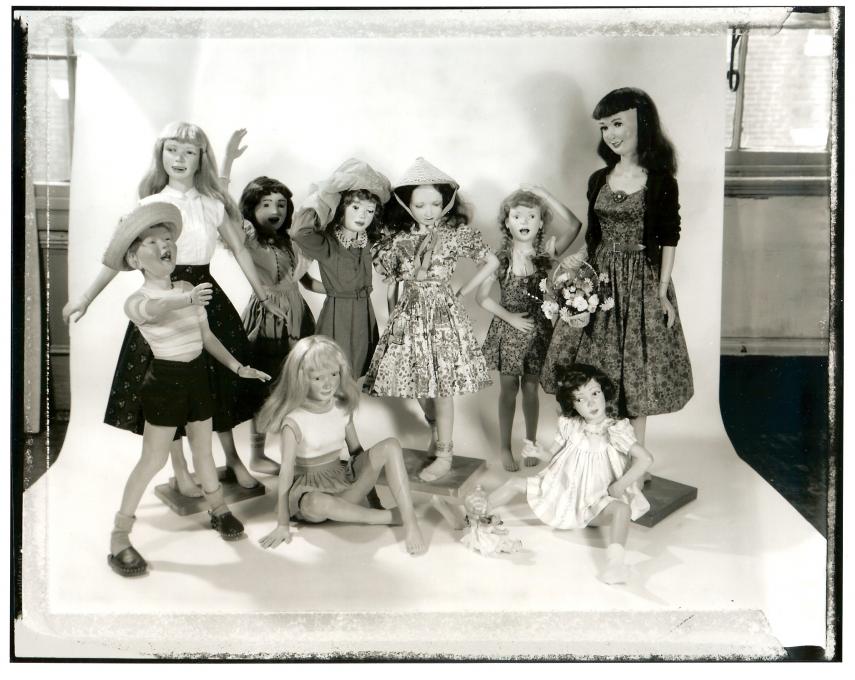 *
p.s. Hey. ** Dominik, Hi, D! Thanks, yeah, and it hasn't stopped. The hacker is still relentlessly at it 24/7 as of as recently as — let me check — two seconds ago. Ah, formatting, so you're close! Bated breath. Everyone seems to be talking about 'It's a Sin' on social media. I appreciate your love sniper. Love dressing up like an issue of SCAB at a costume ball and being so convincing that everyone accidentally tears him to shreds trying to read him but at least he wins the prize for best costume posthumously, G. ** David Ehrenstein, Oh, I don't know. I wasn't speaking about what I know of your tome. I just know that sometimes I wonder why a certain American book hasn't been published in France and people will say it's probably because it's considered too American and that the French won't relate to it, but have no idea what that means. ** Misanthrope, Hi. I think Siratori is pretty cult and unknown-ish even among experimental US writers maybe. The novel Schuyler wrote with Ashbery — 'Nest of Ninnies' — is really great too. Ugh, yeah, get your mom thoroughly checked out or have her get herself checked out maximally. As someone with several friends who are serious hypochondriacs, I say patients can definitely be wrong about themselves. ** _Black_Acrylic, I'm glad Santa was able to locate you. Urgh, re: the as-yet still unknown departure date. Stay tough. Did you get your laptop? ** Bill, Hi. Mm, I only read 'Creature' a couple of weeks ago, so I might've referenced it back when, but I hadn't become a recommender at that point unless I was just assuming. I like her novel, but I do maybe like the book of stories even better, yeah. Grumbling will keep you young when used judiciously. ** Jack Skelley, Peanut butter and Skelley sandwich! Oh, yeah, I think Cain is a good example of what I think I was saying the other night, yes. It's weird about Tom Wolfe because his early non-fiction books were quite wild and pretty great. But then he got old, I guess, inside as well as out. I couldn't get through his fiction books, but 'Electric Kool Acid …' and 'The Kandy-Kolored Tangerine-Flake…' are swell. Yes, someone please shove a nuclear bomb down the hacker's throat ASAP. ** Steve Erickson, Thanks. It's not over, unfortunately, it's still tireless and relentless. Mm, I don't know, is there a reason to watch the Billie Eilish documentary? I just finally watched the Britney Spears doc last night. Cool about your Trouser Press/Sophie gig. Hm, I wonder if she'll make that big a mark. The heat of a recent, tragic death can make objectivity a toughie. Curious to read your hypothesis. ** John Newton, Hi, John. That site was linked in the post, but thanks. I don't know how many people actually dig into the 'Further' sections. Congrats on your editing gig! What are you editing? And I hope you like 'HHU'. ** Brian O'Connell, Hi, Brian. So many excellent books out there these days, it's crazy. Ah, I see, about the gig, but it does sound interesting. Editing a film is my favorite part of making a film. They usually announce new restrictions here on Thursdays, so a couple of nail-biting days to go yet. Happy you loved 'Death in Venice'. I think it's my fave Visconti too, if push came to shove. It's so intensely what it is. And Dirk Bogarde is so over the top/amazing in it. My Monday? Dealing with the ongoing hacking and trying not to worry about it. Some new fiction fiddling. Made later in the week friends-seeing plans. Watched the Britney Spears documentary for some reason. She really has gotten railroaded, wow. Received materials for the next Zoom book club meeting: a Leonora Carrington story, a piece of Edouard Leve's 'Autoportrait', and Roy Andersson's film 'A Pigeon Sat on a Branch Reflecting on Existence'. Today … not entirely sure. Something. Is schoolwork bearing down on your today, or did you get some breathing room? ** Right. A post about the curious doll-making artist Morton Bartlett, a big favorite of my collaborator/ friend Gisele Vienne. Would seem to be of possible interest? See you tomorrow.