_____________
Mystic Timbers @ Kings Island
Mason, Ohio
The new Mystic Timbers wooden coaster coming to Ohio's Kings Island in 2017 promises a 50 mph race through the woods combined with a tantalizing mystery: What's in the shed?
Built by Pennsylvania-based Great Coasters International, the 109-foot-tall coaster will traverse 16 airtime hills through wooded terrain along a 3,265-foot-long track, according to park officials.
Themed as an abandoned lumber mill, the ride ends in a mystical vine-covered shed that is expected to feature a special effects finale.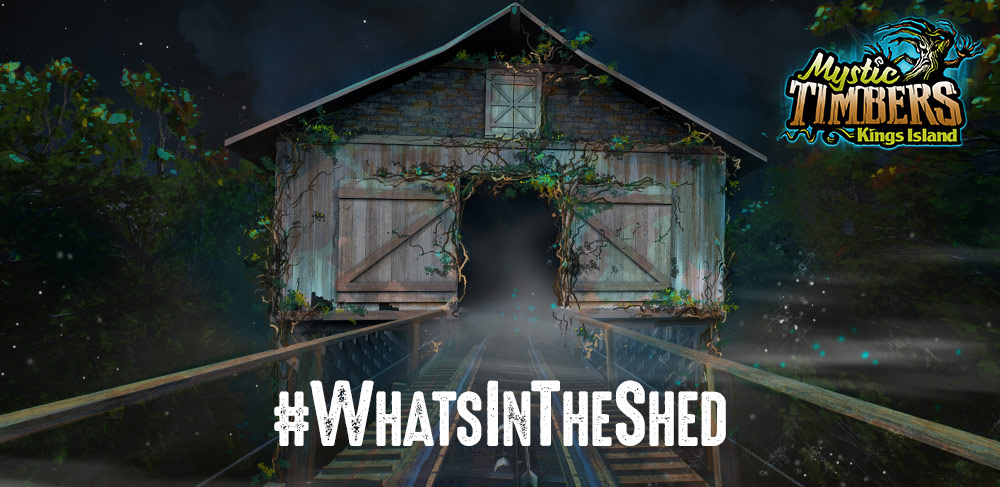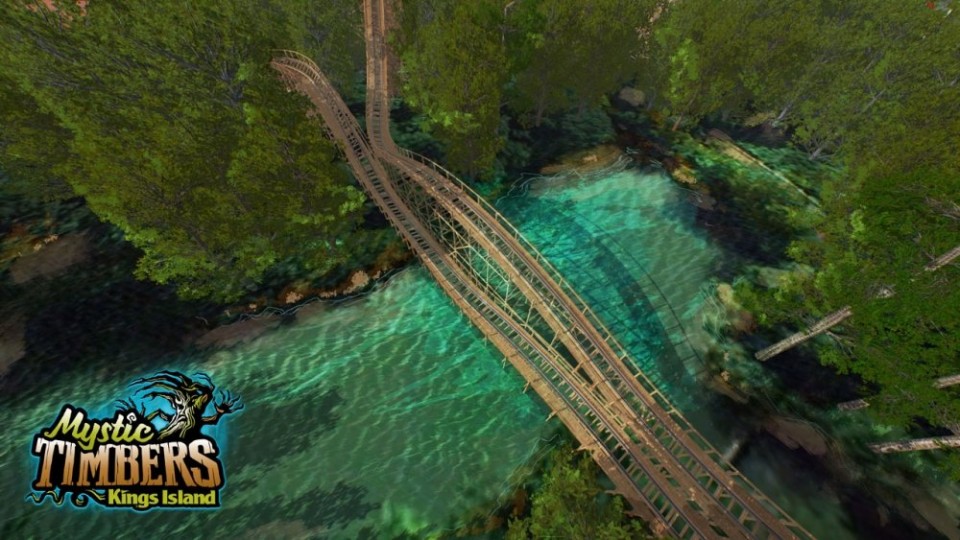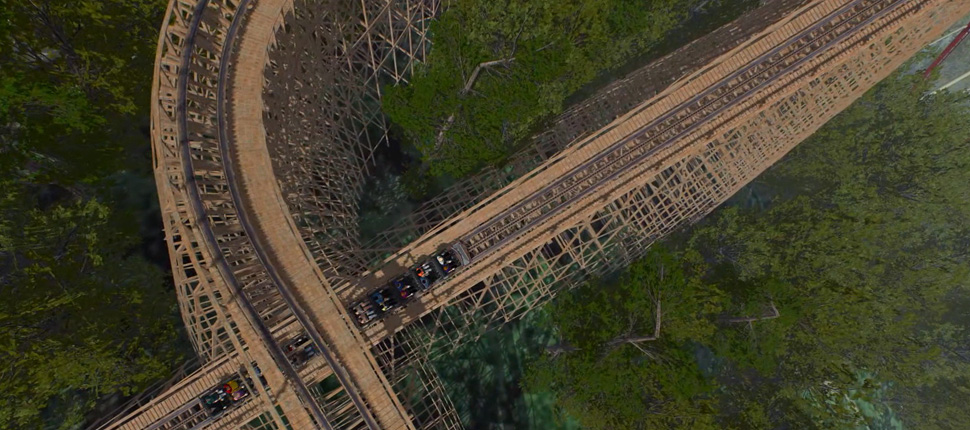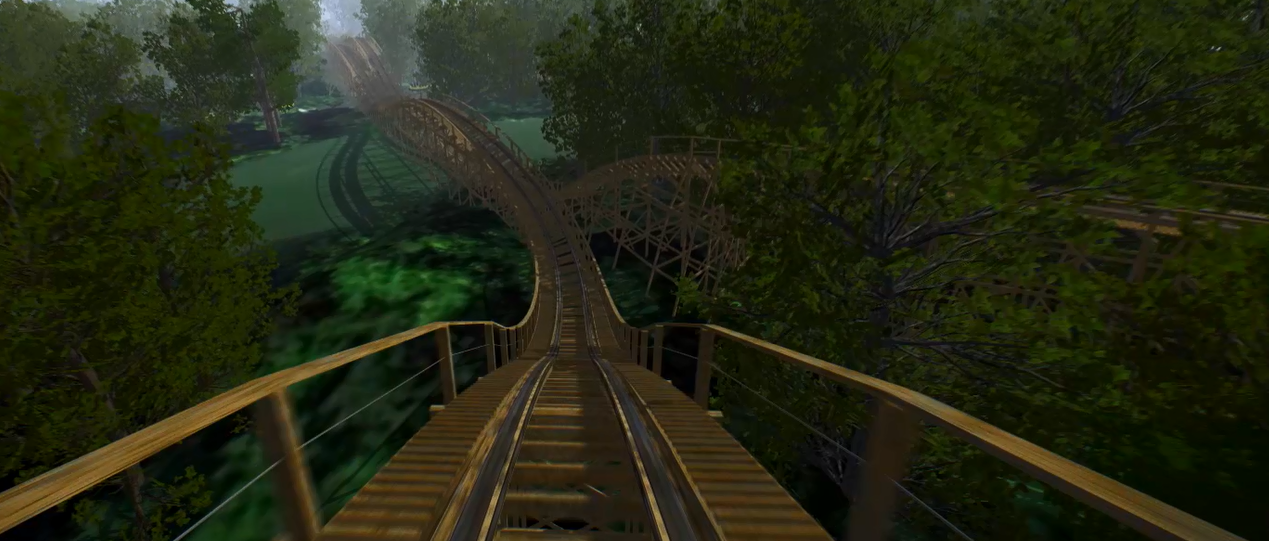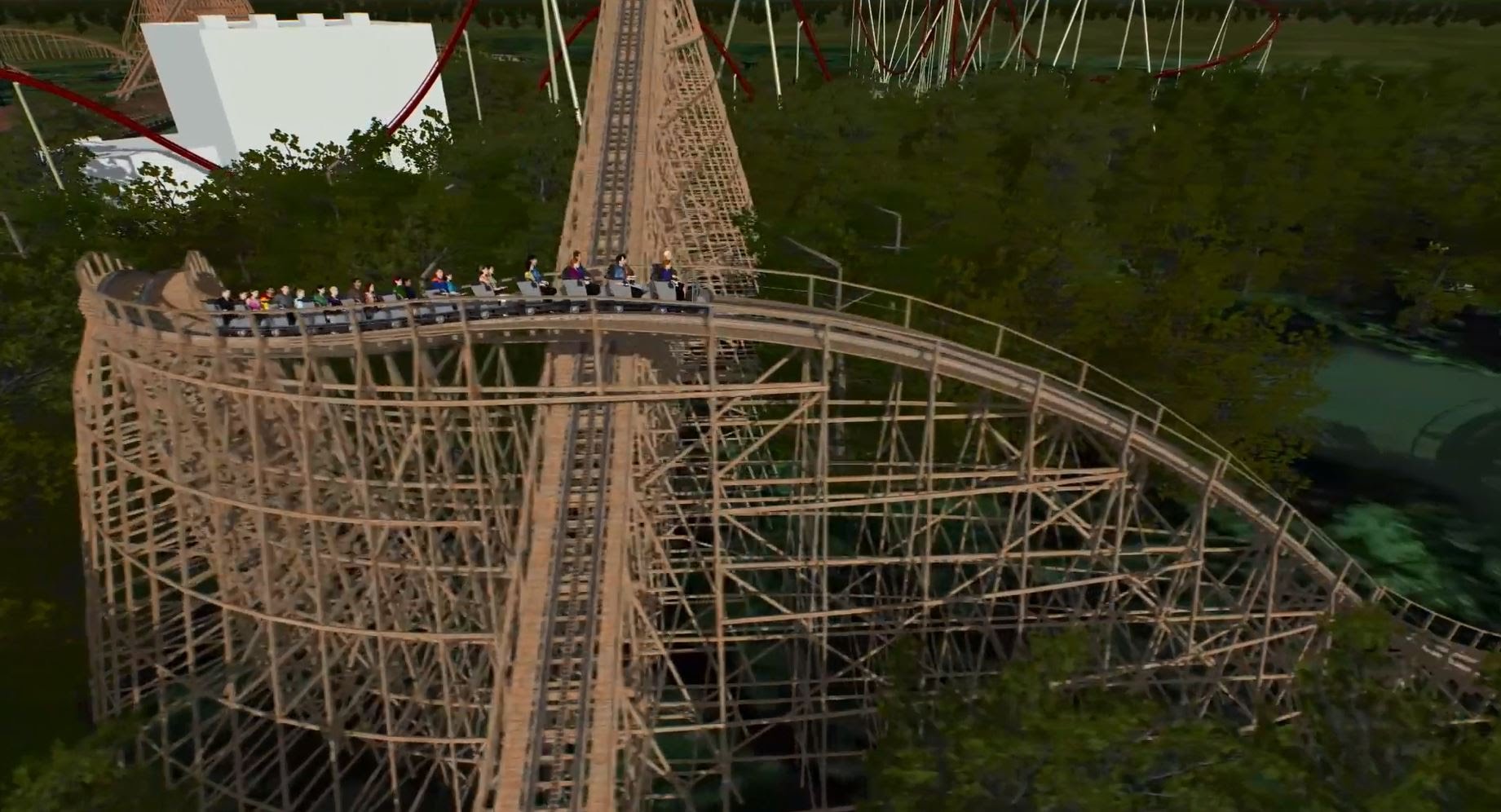 _____________
Symbolica: Palace of Fantasy @ Efteling
Kaatsheuvel, Netherlands
Efteling's largest-ever dark ride project Symbolica is at the top of Theme Park Insider's most anticipated 2017 list. Visitors collectively will choose one of three different routes within the palace, each offering unique adventures and interactive elements, in this US$38 million attraction — the Dutch theme park's fourth major dark ride.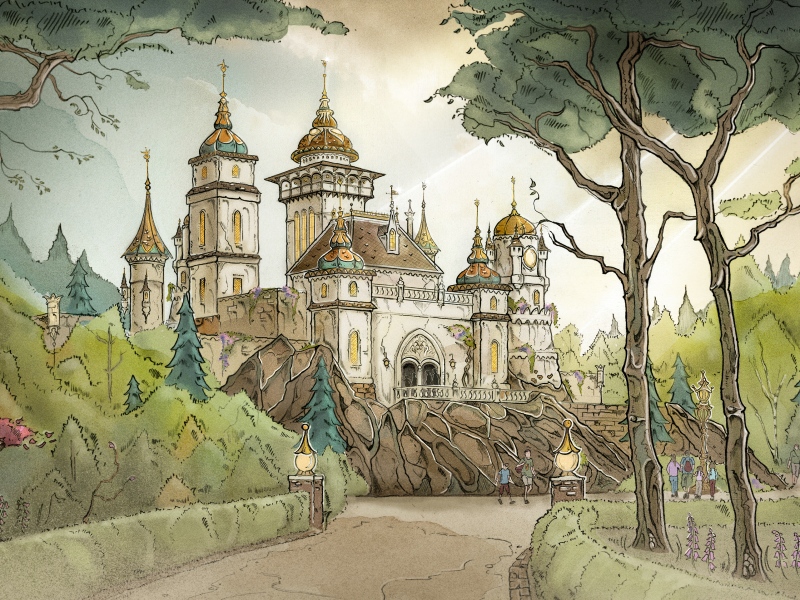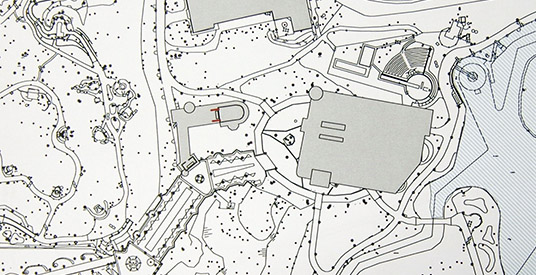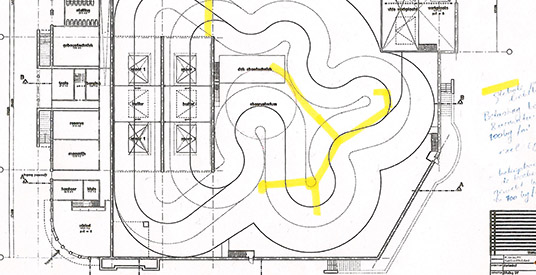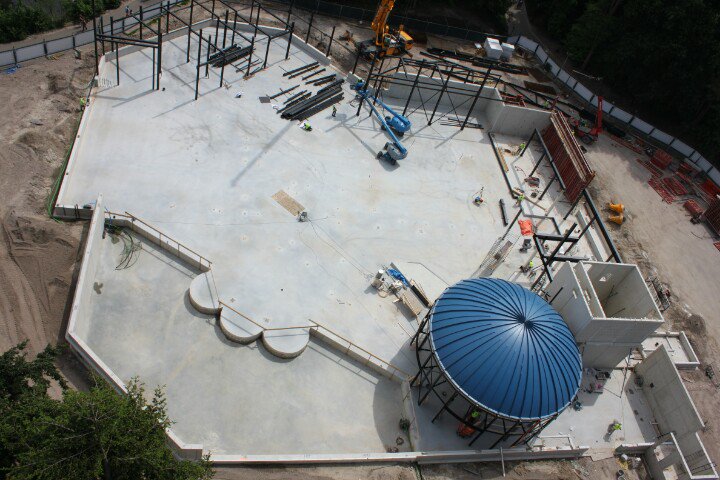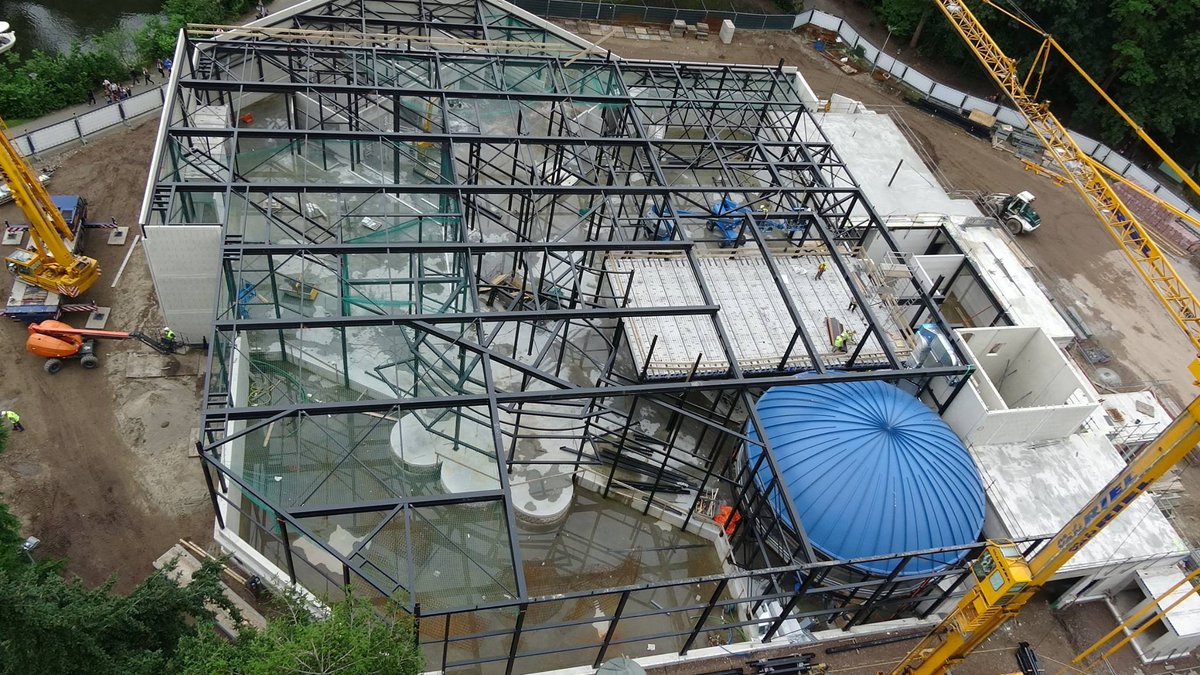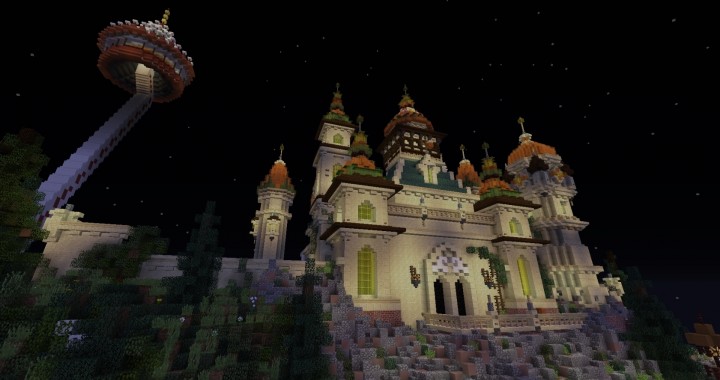 __________

Gwazi @ Busch Gardens
Tampa Bay
Gwazi opened on June 18, 1999 as Florida's first dueling wooden roller coaster. Gwazi was known for giving rough rides which was a problem since it first opened. At the beginning of the 2010 season, Gwazi was spotted with what appeared to be Millennium Flyer trains on the track, with water dummies on board. In 2011, the rides Philadelphia Toboggan Company's trains were subsequently removed with Great Coasters International's Millennium Flyer trains in order to make Gwazi smoother from its notorious roughness.
At the end of the summer season during 2012, the Tiger side of Gwazi closed due to budget constraints. Soon after the closing of the Tiger side, a bridge was built across the loading platform, and one of the Tiger trains was relocated onto the Lion track. Later, Busch Gardens confirmed that Gwazi would officially close on February 1, 2016 due to low ride attendance and guest feedback.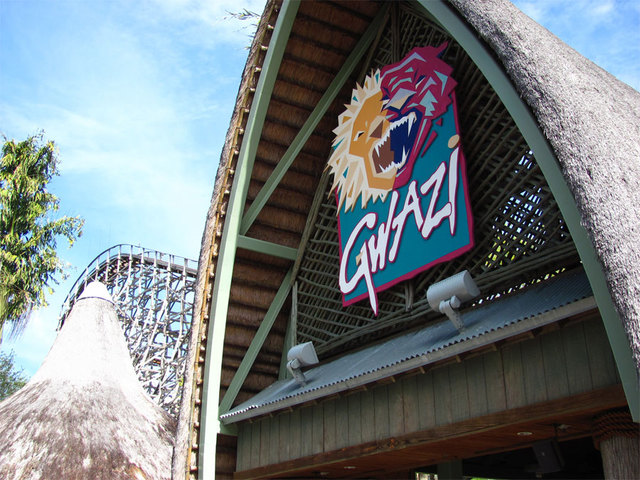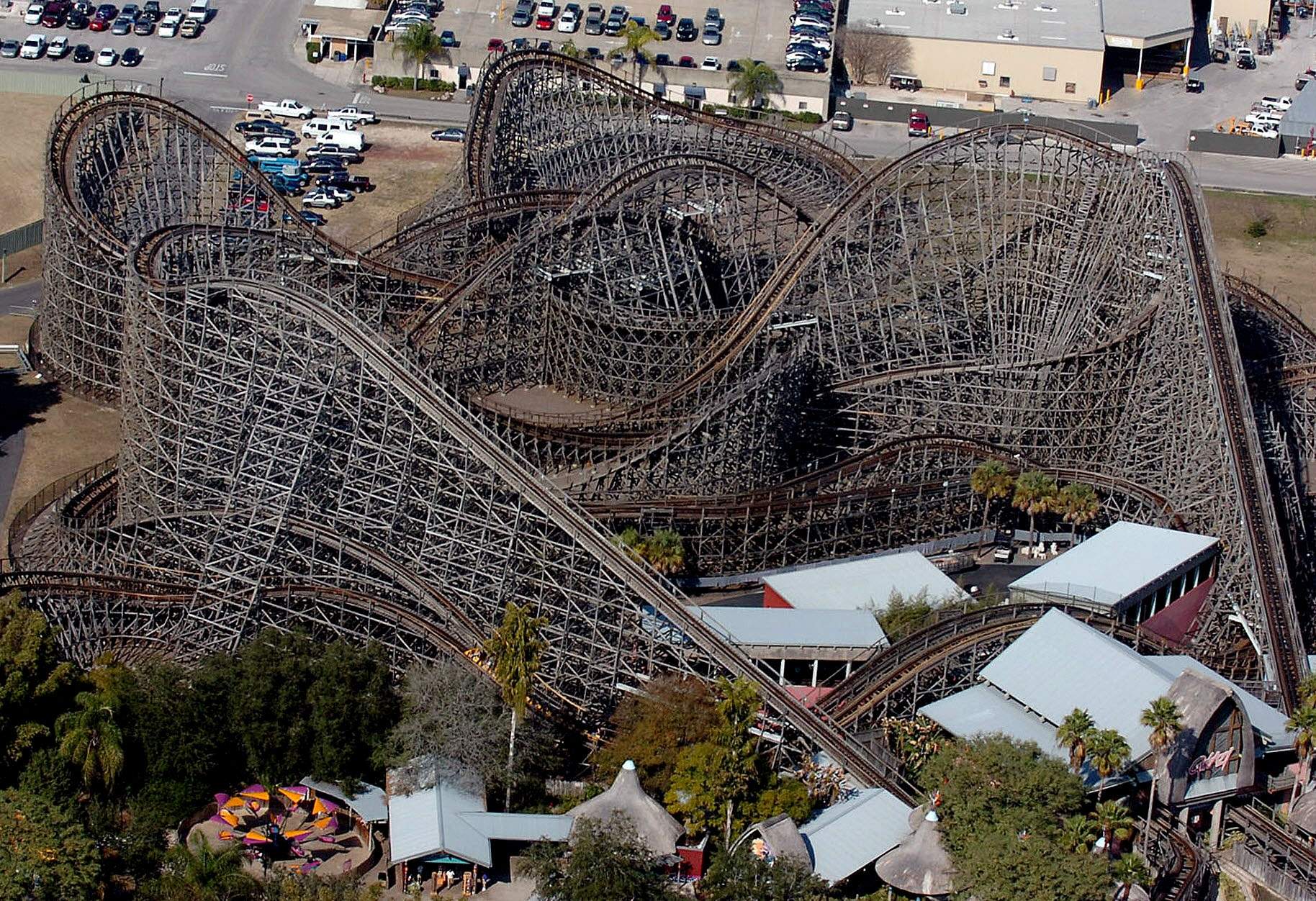 ___________
Ikaros @ Gröna Lund
Stockholm, Sweden
Experience the worst fall in history! In 2017 Ikaros is coming to Gröna Lund!
Imagine sitting in a chair, dangling with your feet high above the city of Stockholm, secured by a shoulder restraint. As you're approching the top of the tower, your chair is suddenly tilting you 90 degrees, and you find yourself lying horisontally facing the ground. Then comes the drop…
When Gröna Lund opens in april 2017, the visitors will be divided into those who dare and whose who don't…do you dare to try the worst fall in history?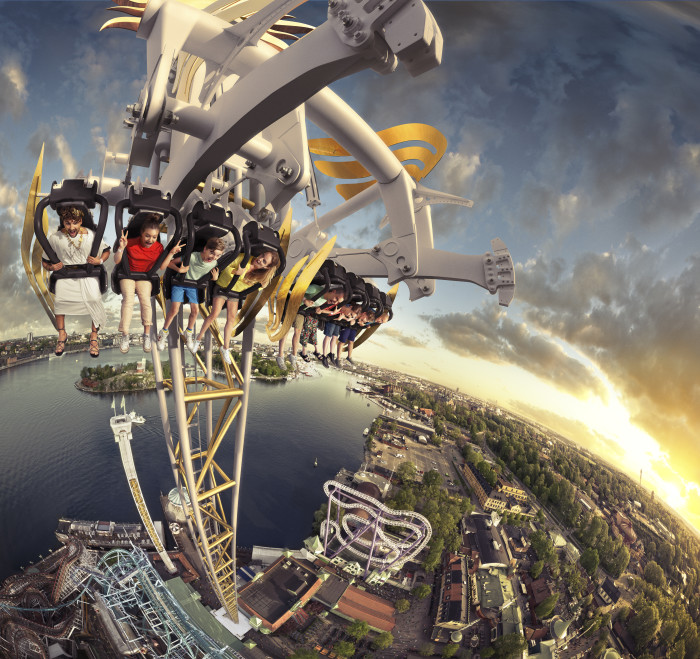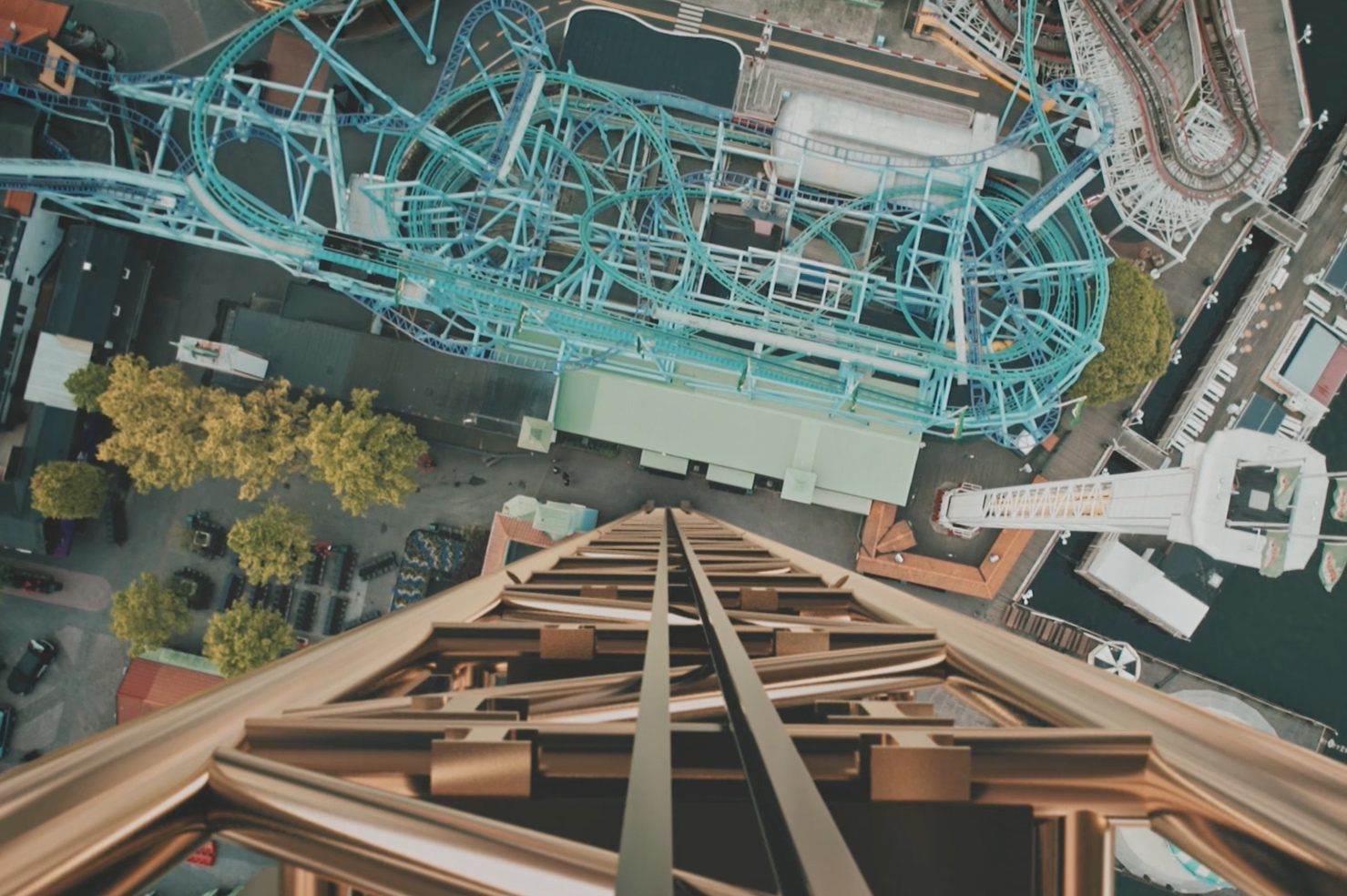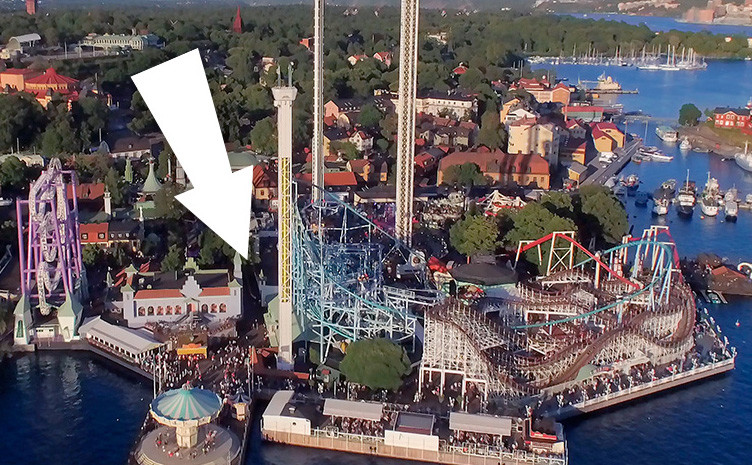 ____________
Beppu City Spamusement Park
Beppu, Japan
The Mayor of Beppu, a city in Southern Japan known for hot springs has begun the development of an Onsen (hot springs) themed amusement park. Ground was broken in late 2016, and the mayor swears that the theme park will be ready to open in the fall of 2017.
____________
Guardians of the Galaxy – Mission: Breakout @ Disney California Adventure
Anaheim, California
Disney California Adventure's Twilight Zone Tower of Terror elevator drop will get a Marvel-ously out-of-this-world makeover to become Guardians of the Galaxy: Mission Breakout. Now, we're learning that the Tower of Terror will close for good on Jan. 2, 2017 in preparation for the switchover.
The details of this new ride were revealed at Comic-Con in July via the below video and images, which promises park-goers an "immersive, exciting experience" set in the outer reaches of the MCU's galaxy, where the titular Guardians — Star-Lord (Chris Pratt), Gamora (Zoe Saldana), Drax (Dave Bautista) and the dynamic duo Groot and Rocket (Vin Diesel and Bradley Cooper) — dwell.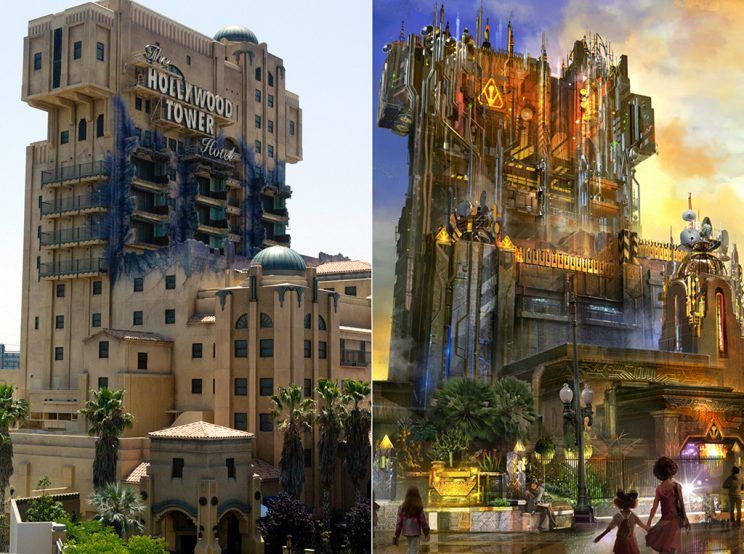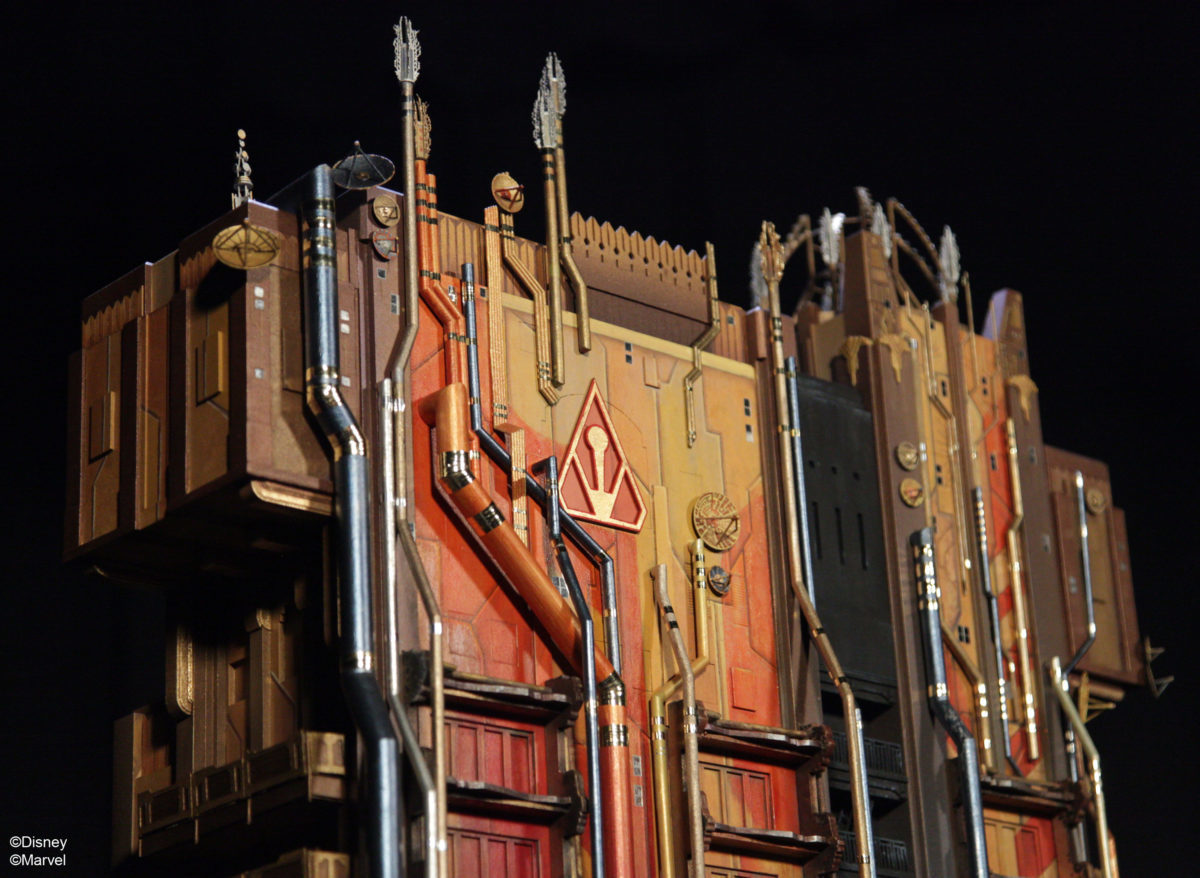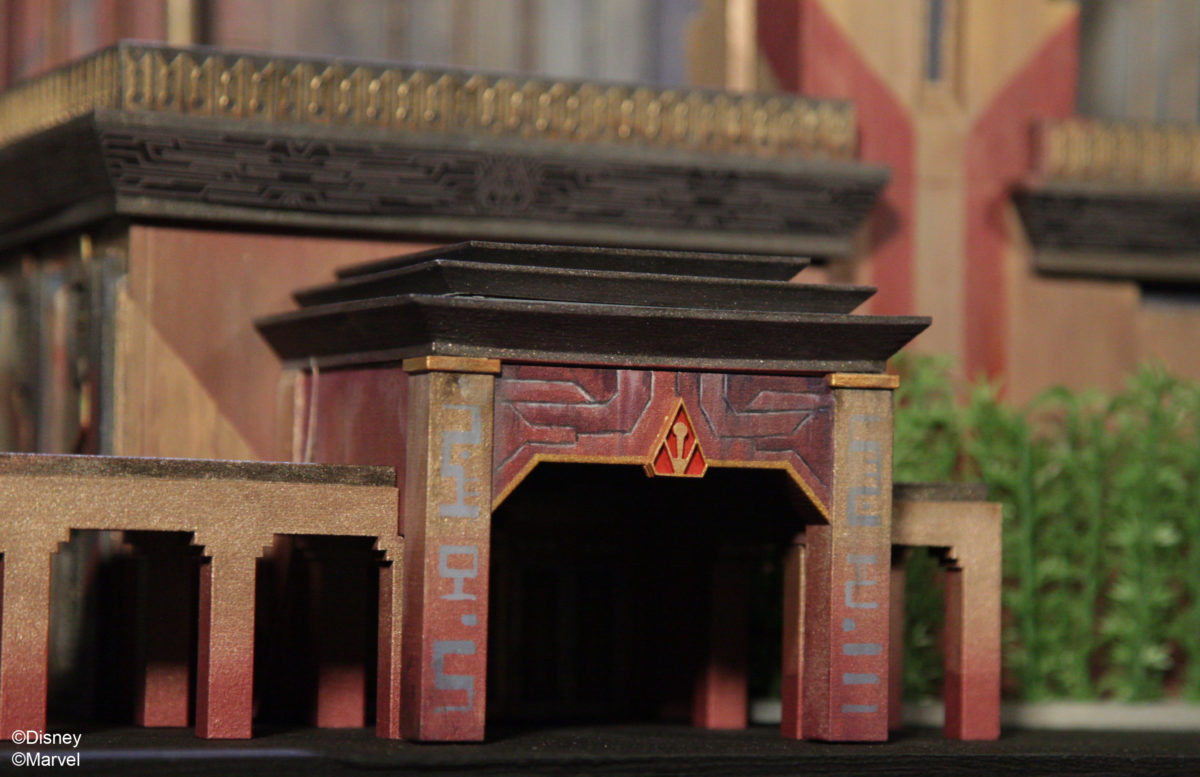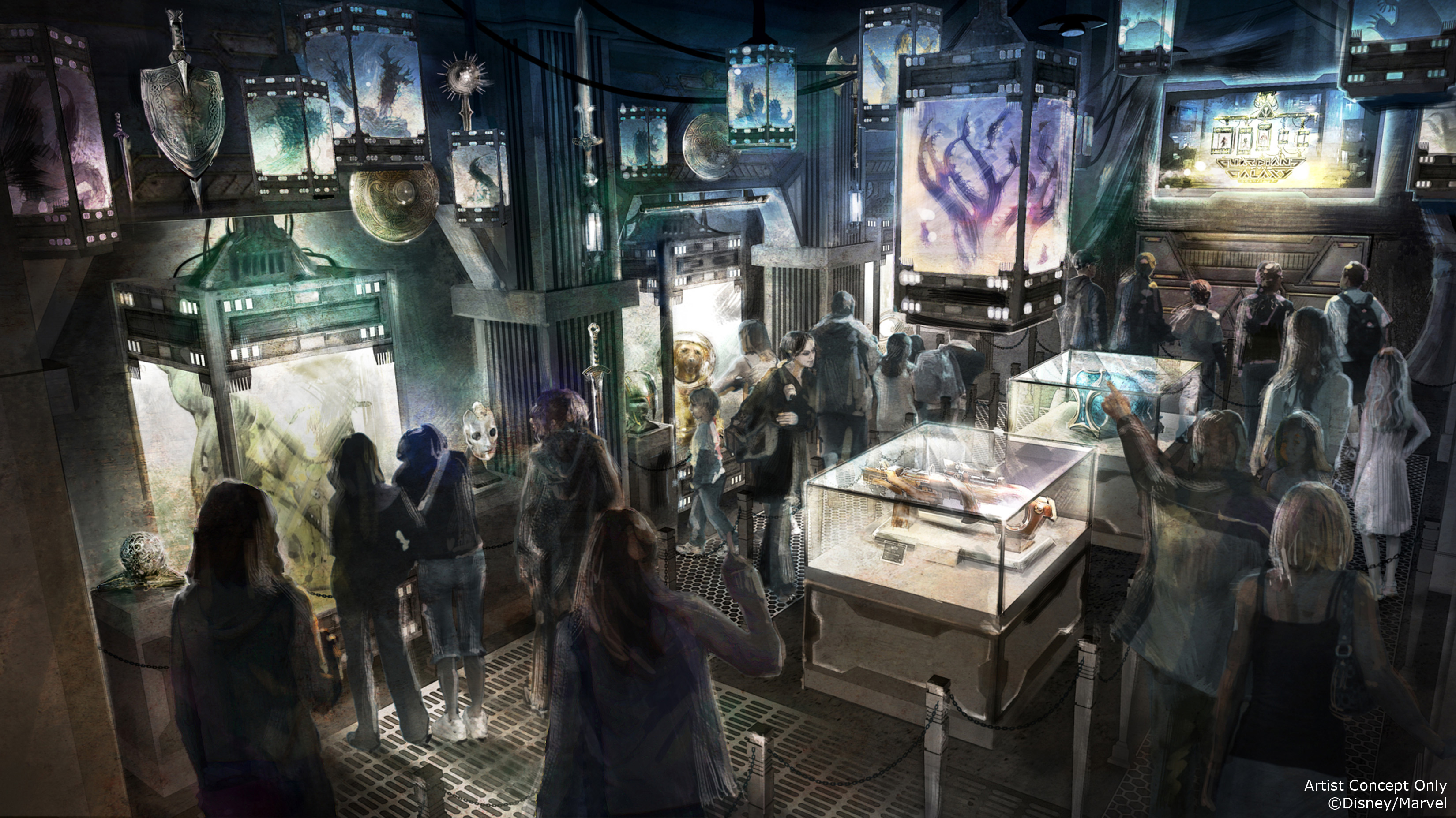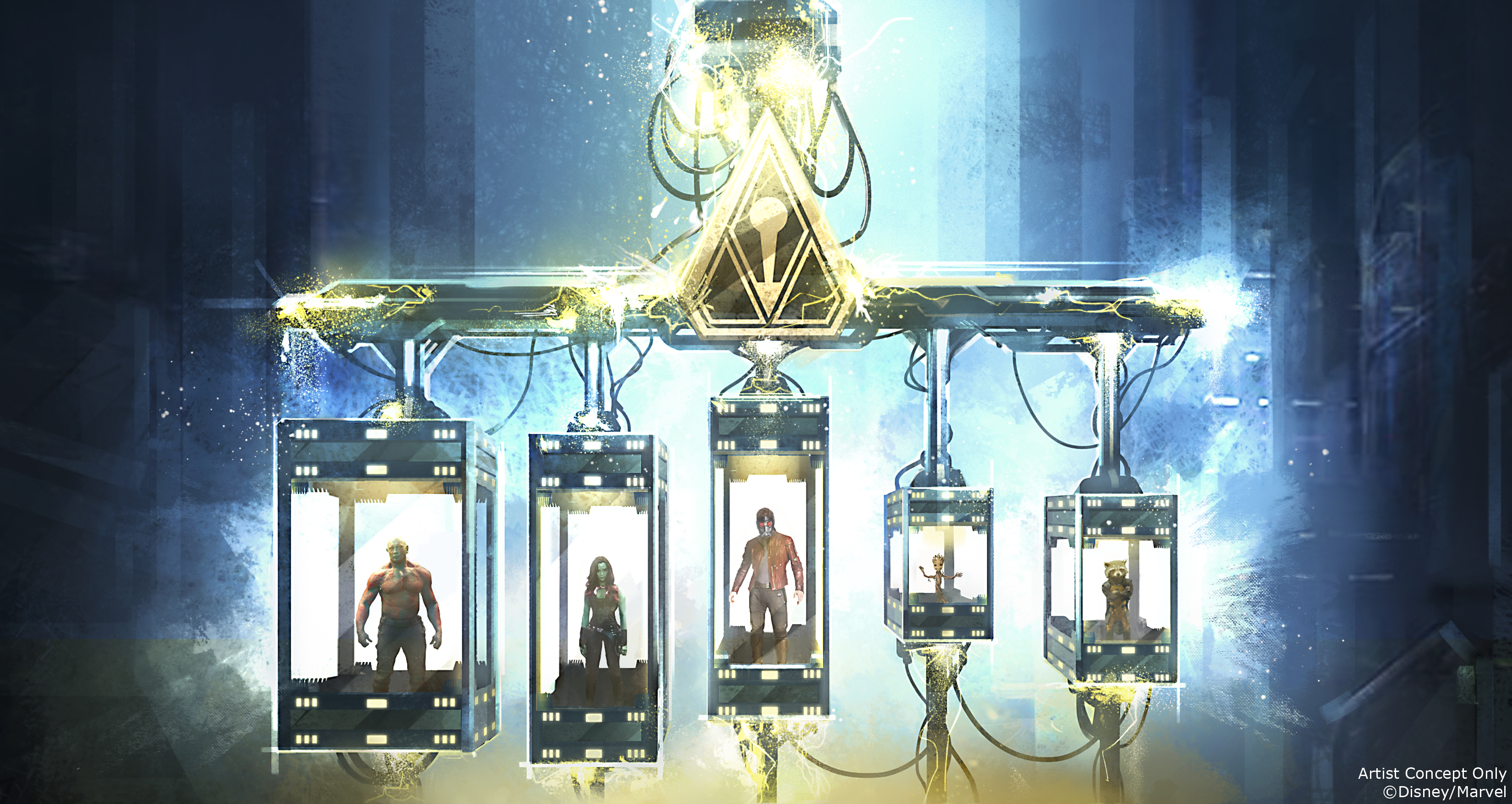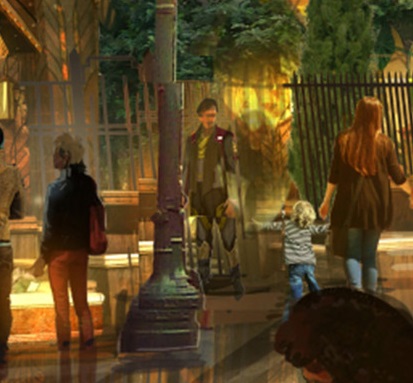 ___________
Erotikaland
Piracicaba, Brazil
By 2017, Brazil's southern city of Piracicaba will have a theme park named Erotikaland that will feature phallus-shaped bumper cars, nudist pools, naked water slides, a movie theater with vibrating seats, etc.
"This won't be a place for nuns, but it's not like we're trying to recreate Sodom and Gomorrah," said Mauro Morata, one of the businessmen involved in the project. "If attendees want to take things to another level, they can go to a nearby motel – which we will operate."
As long you can keep your hands to yourself, you can a have a jolly 'adult' time in the park at the cost of $100 per 'adult' head. Yes, that's the other catch. This will be a strictly adults-only park.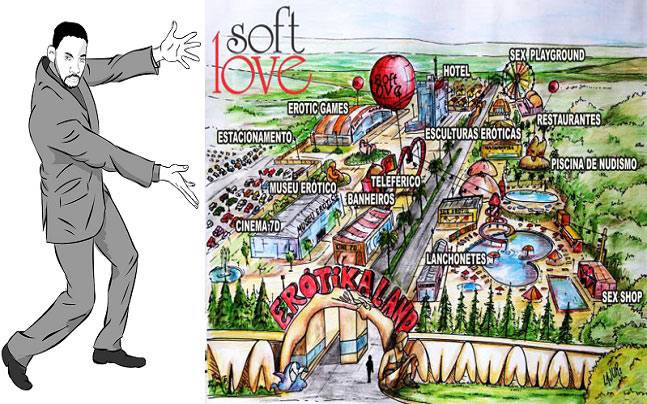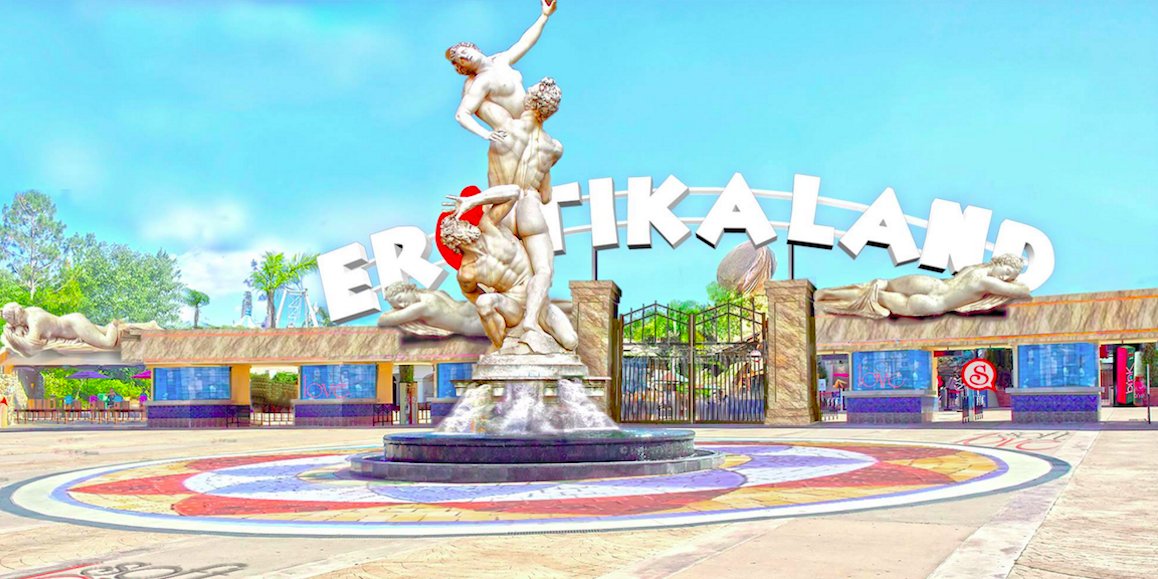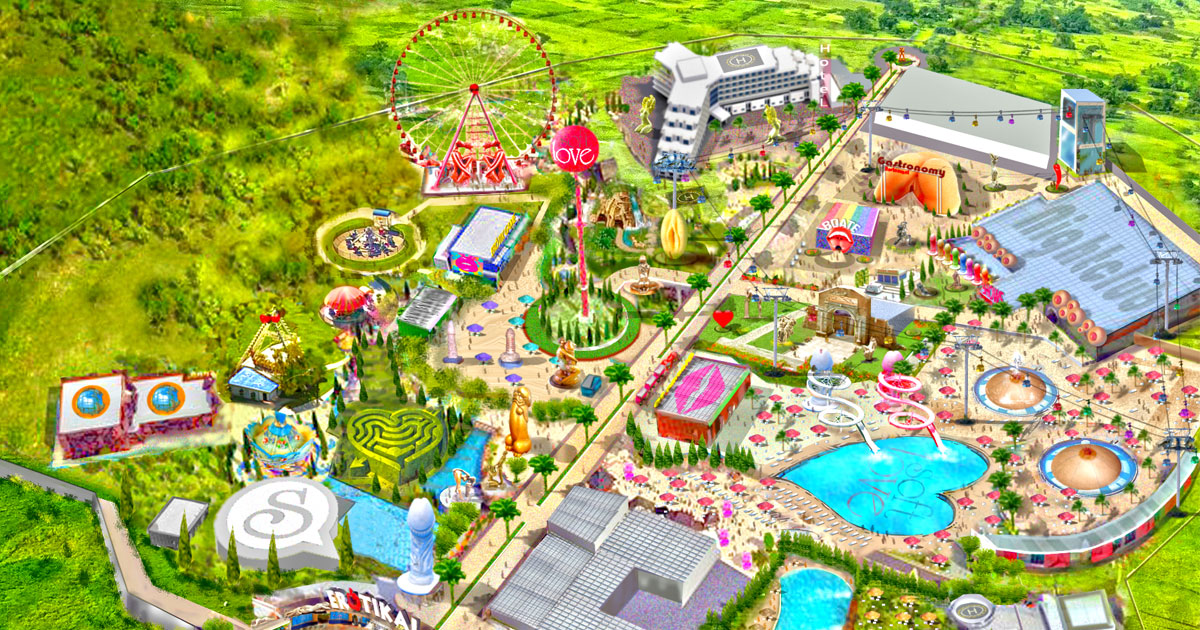 ___________
Star Wars Land
Disneyland, Anaheim
Disney is aiming for a December 2018 grand opening for Star Wars Land. That is a much faster timetable than the Mouse House has done with past California expansions, and I doubt Disney will officially announce a grand opening date until they are deep into construction.
Apparently the show buildings will be over 150 feet tall, with interiors that are sunk into the ground, and the exteriors will be hidden inside themed rock cliffs and forested mountains. The largest show building in the land, for the headliner battle escape attraction coded named "Alcatraz" at WDI (get it?), will dwarf even the largest backstage buildings for Anaheim's other massive E Tickets like Pirates, Indy or Radiator Springs Racers.
You can see from the projected layout above that the Battle Escape attraction will be larger than the entirety of Toon Town. There will be three entrances into the new land: one from Big Thunder Trail, another from where the entry to Big Thunder Ranch was near the border between Fantasyland and Frontierland, and a new entrance between the Hungry Bear Restaurant and Rivers of America to go under the train tracks and connect from the west. Walt Disney Imagineering has been trying to add a pedestrian path that would give Critter Country a connection to the east side of Disneyland for decades, and it now looks like it will happen.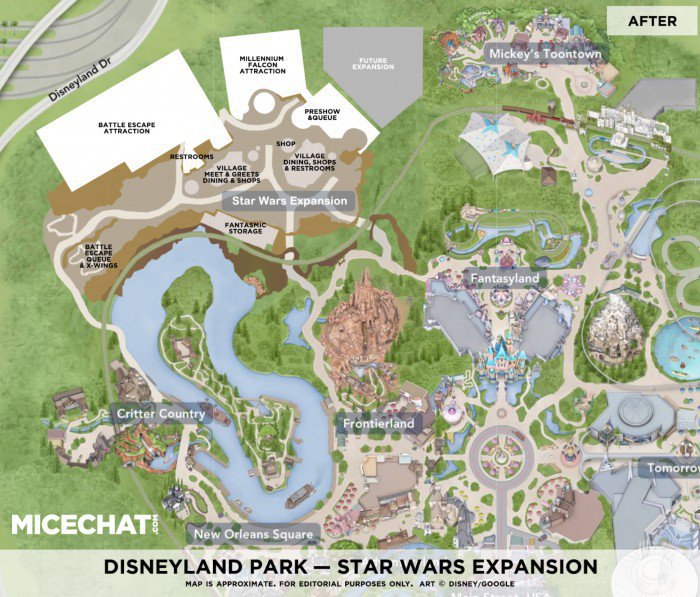 ___________
? @ Djurs Sommerland
Nimtofte, Denmark
___________

Gwazi Stormrider @ Tokyo DisneySea
Tokyo
StormRider was a simulator ride at Tokyo DisneySea. It simulated going into a weather storm in a futuristic airplane (a "StormRider") to dissipate the storm. The attraction opened on September 4, 2001, in the Port Discovery land of Tokyo DisneySea. The attraction closed on May 17, 2016.
With its copper roofs and mechanical devices, the attraction building — the "Center for Weather Control" — was themed to a futuristic, almost Victorian era, laboratory. Guests entered a motion simulator (a "StormRider") and were dispatched into a storm to deliver a storm-dissipating device called a "Fuse". The ride was explained in Japanese, with English subtitles on an LCD screen. During the ride, problems were encountered while trying to transport the Fuse.
Leading to the last day, the hashtag #StormRider_Forever began trending on Twitter. This outpour of love and support for the original day attraction was overwhelming, and included numerous fan art pieces and photo collages. While I was not a huge fan of the attraction itself, I appreciate the significance it has to Port Discovery. It was the centrepiece for the theming and story of this water-centric port of call. The pre-show was deliciously cheesy and the attraction felt similar to the old, outdated Star Tours.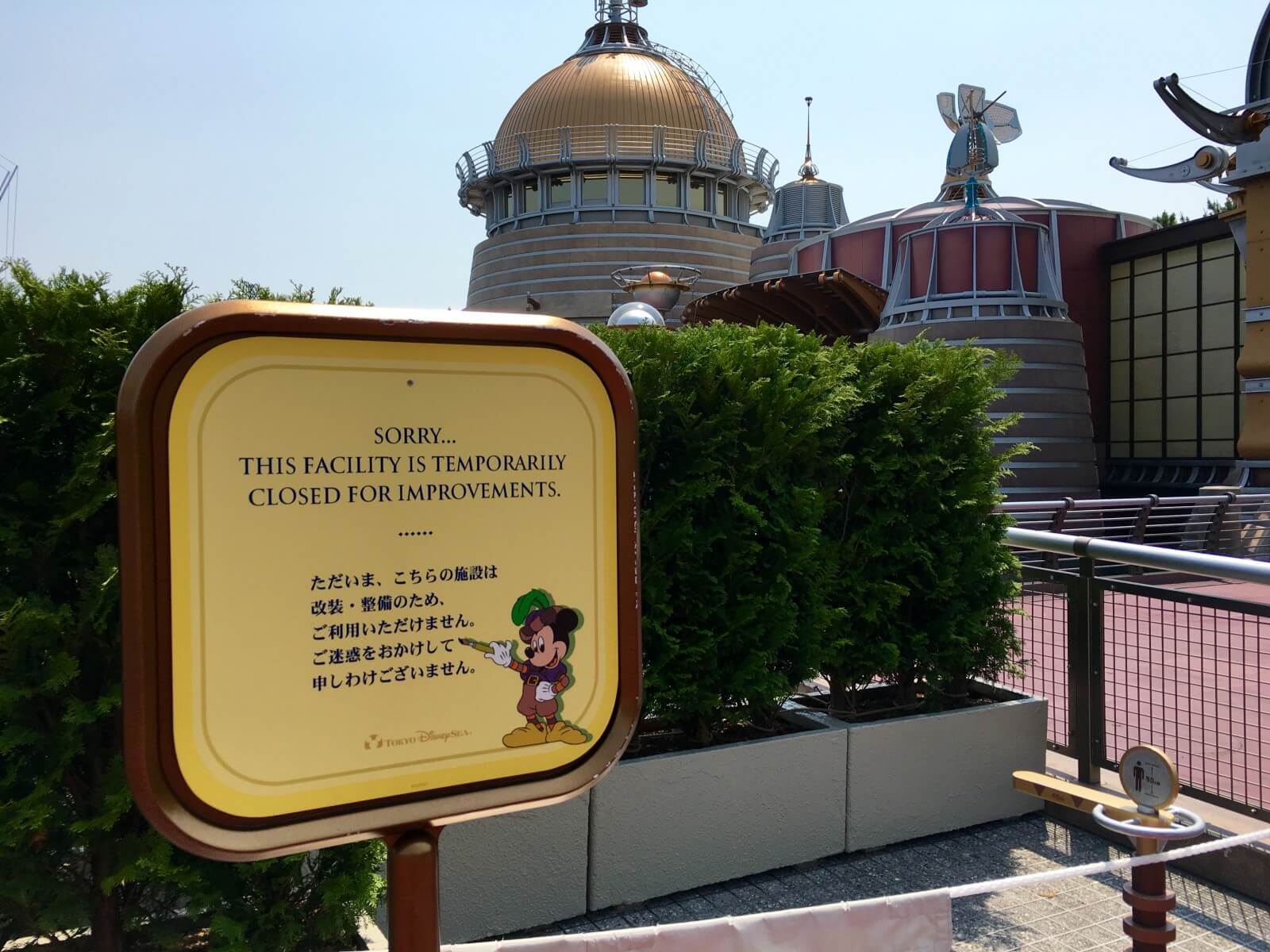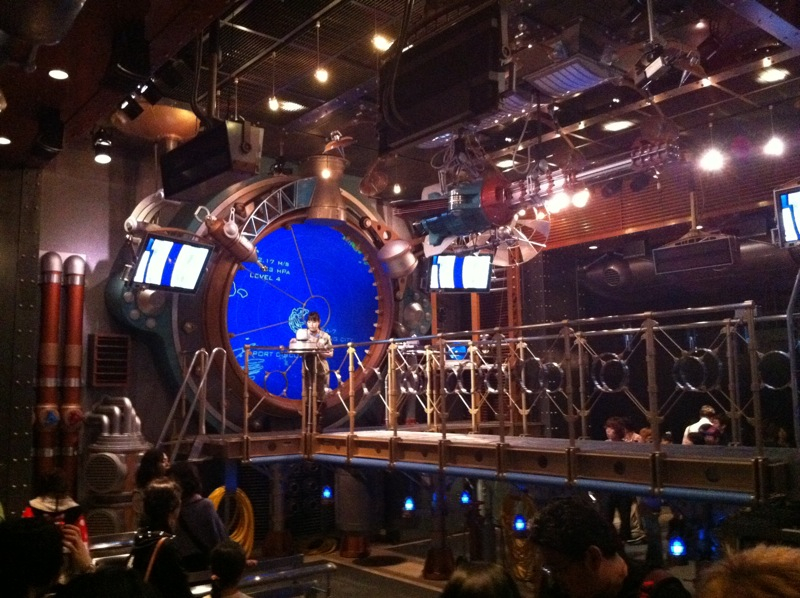 ___________
Star Trek™: Operation Enterprise @ Movie Park Germany
Bottrop, Germany
Thrill ride and science fiction fans are in for some first-of-its-kind fun next year when Movie Park Germany introduces a new, unique launch roller coaster carrying a "Star Trek" theme.
The attraction, called Star Trek: Operation Enterprise and officially licensed by the universally popular franchise, will be the second-highest structure in the park.
The launch coaster, now in its site preparation phase, will accelerate guests at "warp speed." Said park general manager. Thorsten Backhaus: "We have an element in the [coaster's] routing which is unparalleled in Europe and will definitely surprise our guests."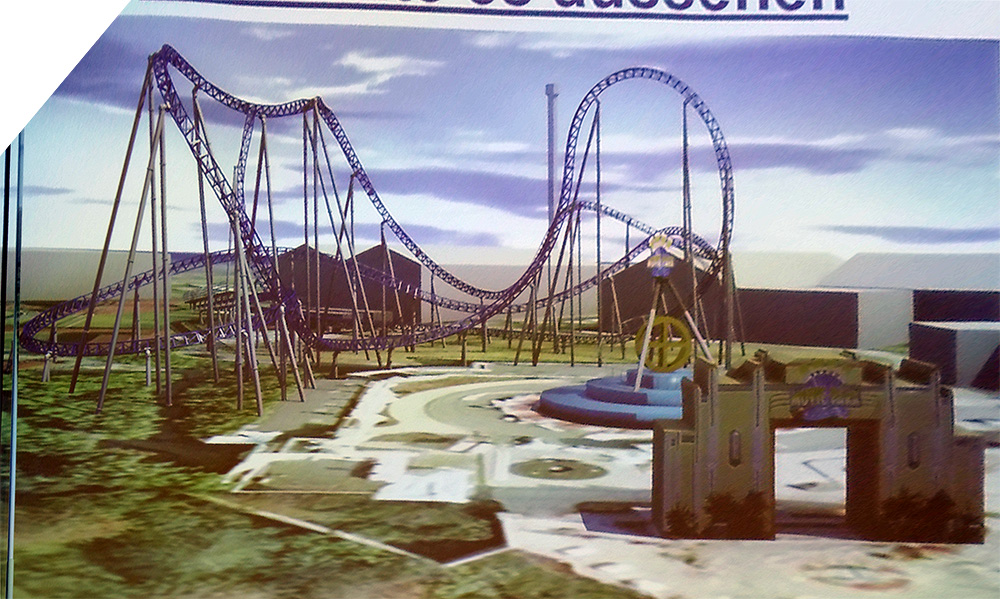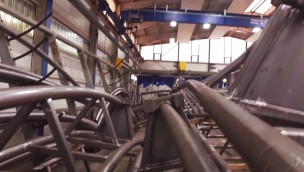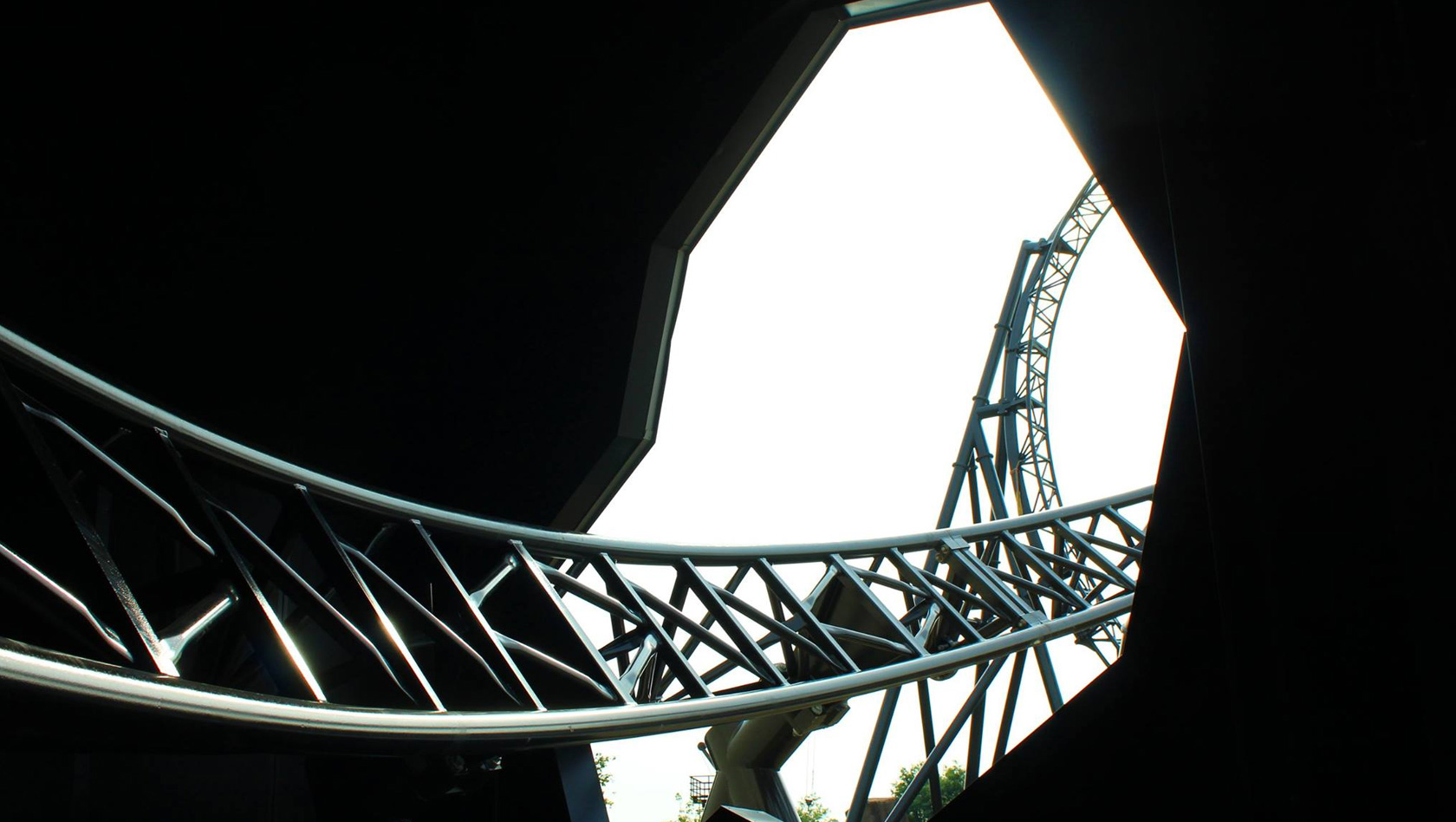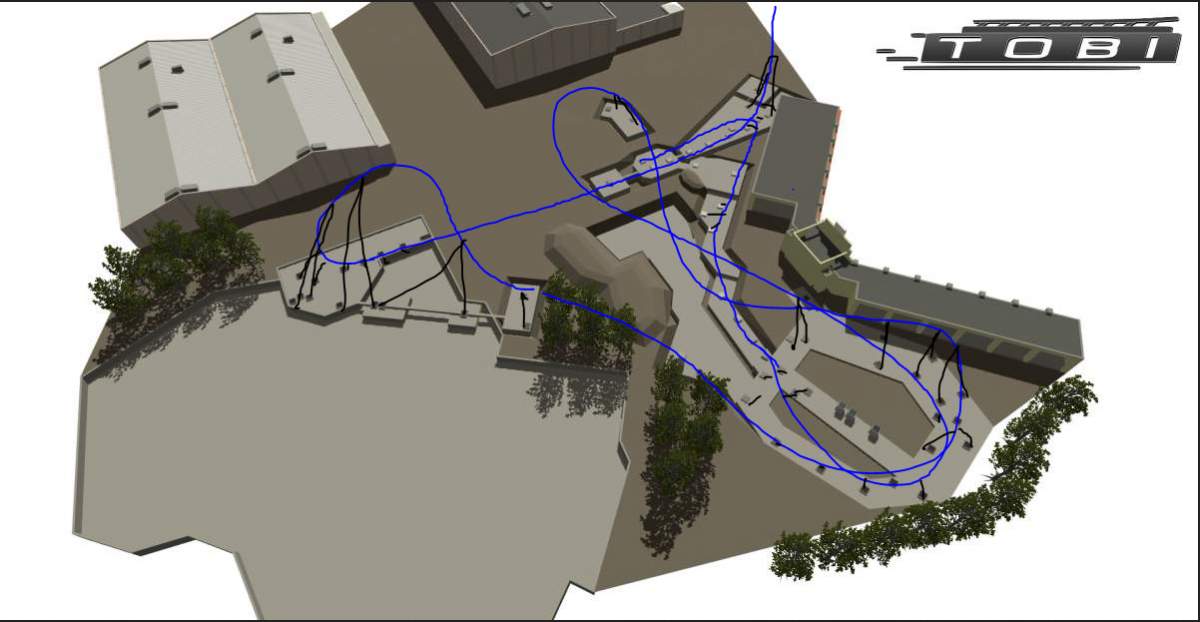 ___________
Project V @ Europa Park
Rust, Germany
Due to open next year, Project V represents the largest investment in a single attraction in the history of Europa-Park. "With this great investment, we are convinced that we will present our guests with a huge hit," said Europa-Park owner Roland Mack. "The experience factor will increase yet again with this unique attraction."
Owned by the Mack family in southwestern Germany, Europa-Park started life as a demonstration area for the Mack Rides manufacturing company. After opening to the general public in 1975, it is now Germany's largest theme park.
This new attraction will be a Soarin' style experience, built with a slightly different ride system. While the motion of hang gliding will be the same, the cars will be suspended individually and riders will enter via three floors. That will ultimately allow for higher capacity, which should total 1,400 riders per hour.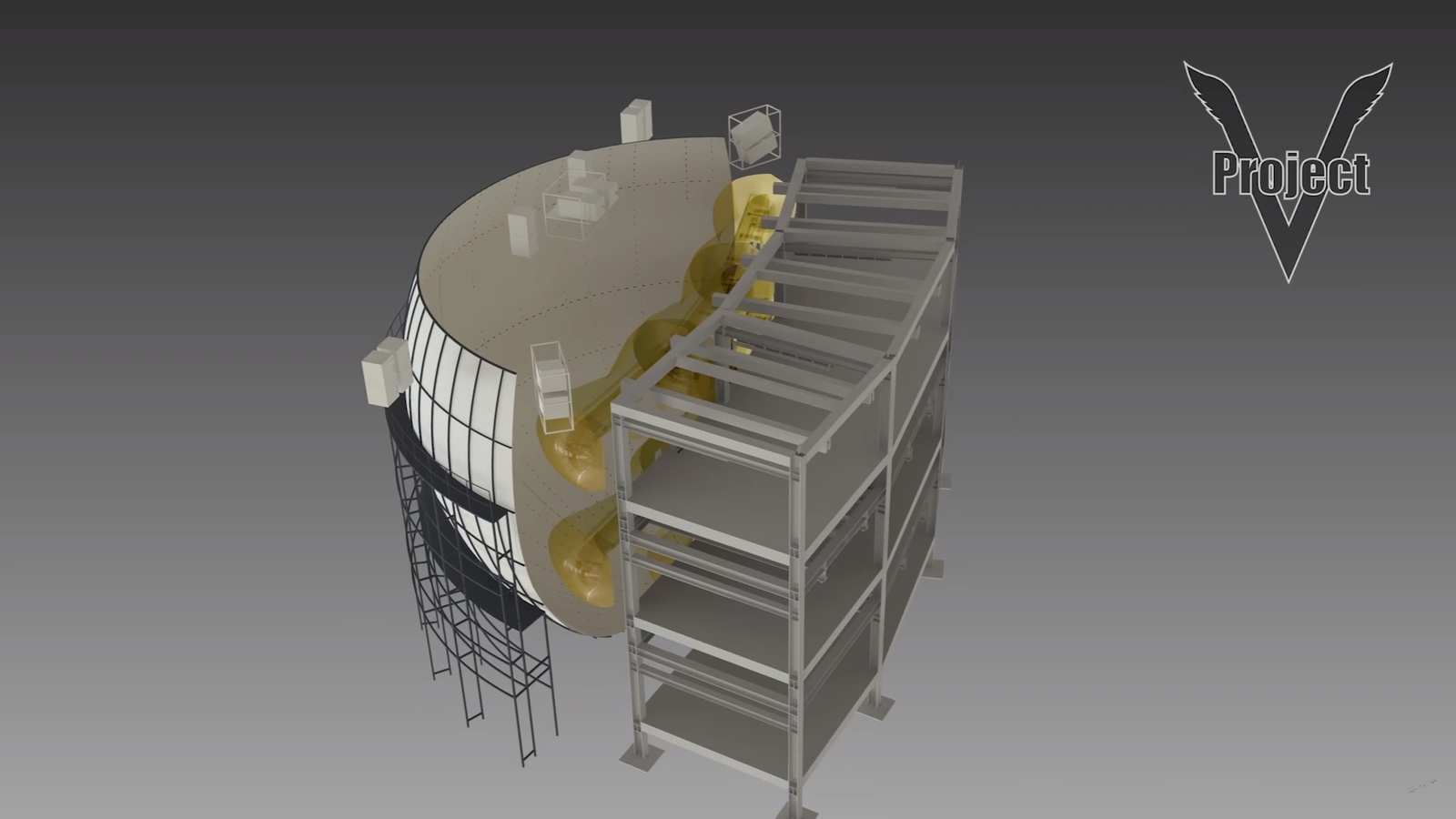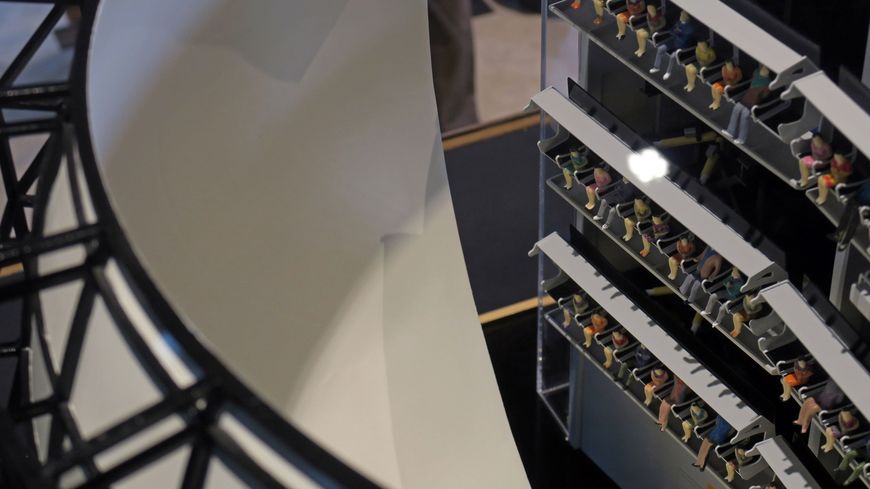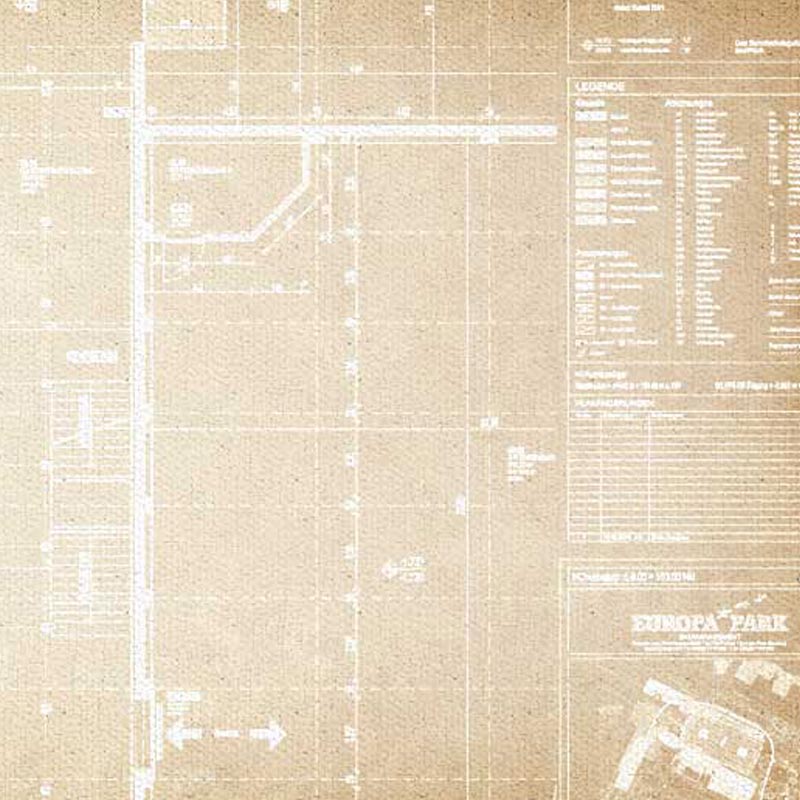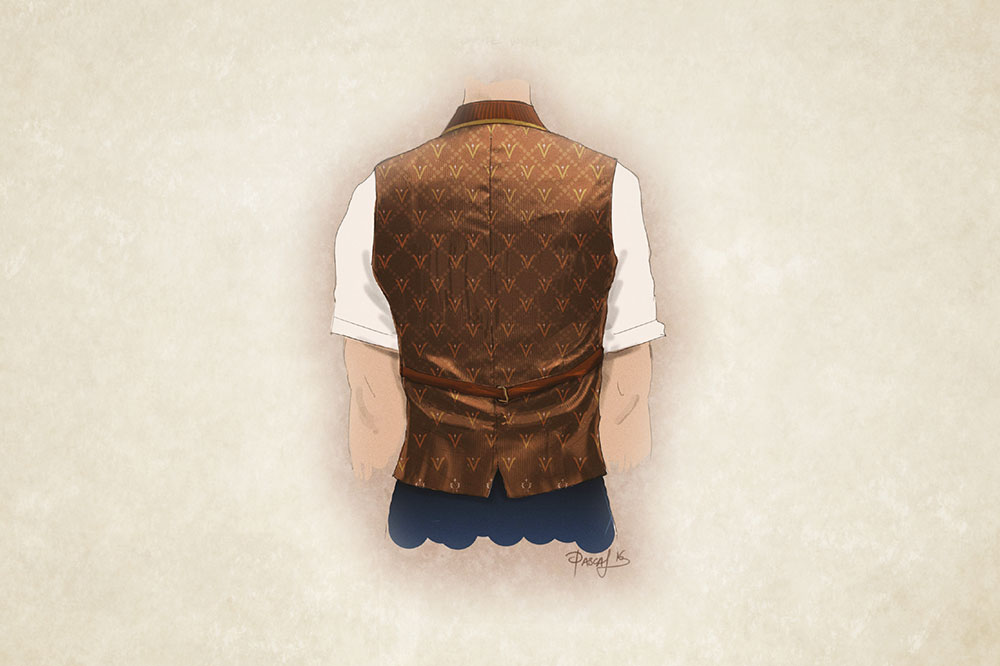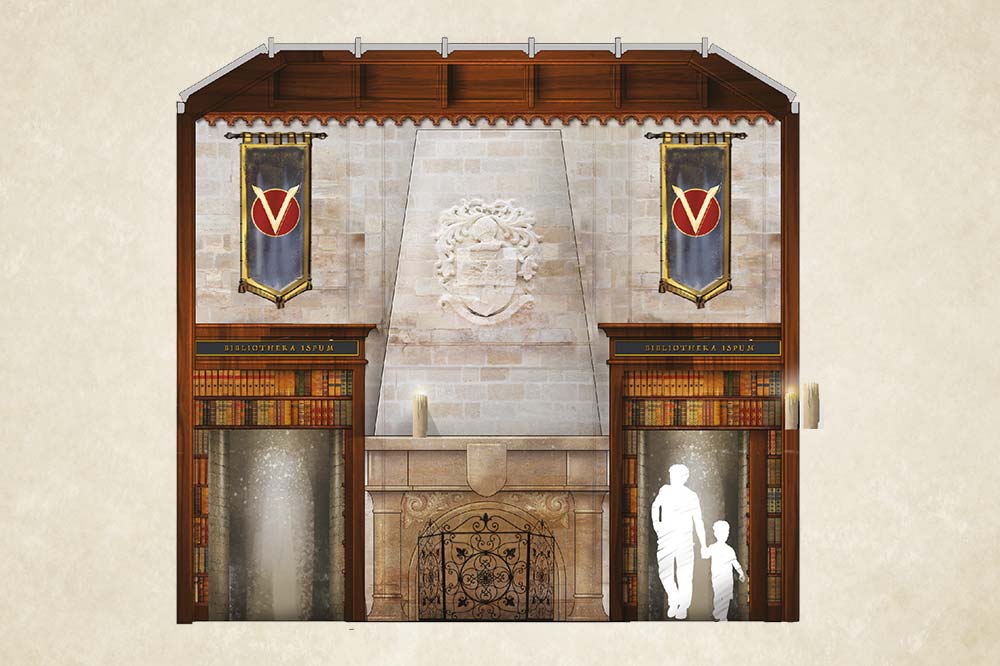 ____________
Wave Breaker: The Rescue Coaster @ SeaWorld San Antonio
San Antonio, Texas
The Orlando, Fla.-based theme park chain is trying to repair its public image — damaged by the 2013 documentary film "Blackfish" that criticized the company's treatment of killer whales — by investing in new rides and attractions, retooling its mammal shows with a more educational bent and emphasizing its animal rescue efforts.
The theme park operator plans to spend about $175 million a year on rides, festivals and other attractions at its parks, said spokeswoman Aimée Jeansonne Becka.
"Wave Breaker: The Rescue Coaster," slated to open in early summer 2017, constitutes a combination of those ends, SeaWorld San Antonio President Carl Lum said in a phone interview Monday. The roller coaster is intended to simulate what SeaWorld's veterinary staff experience when they are called out to assist with animal rescues, Lum said. Texas Department of Licensing and Regulation records show construction on the project is expected to finish by June 1 and cost $18 million.
The ride looks like individual jet skis on the coaster's 2,600-foot-long track, most of which will be built over the park's Ski Lake. The ride will have heights of 61 feet and feature interactive components about animal rescue efforts conducted by the park and other organizations, Lum said.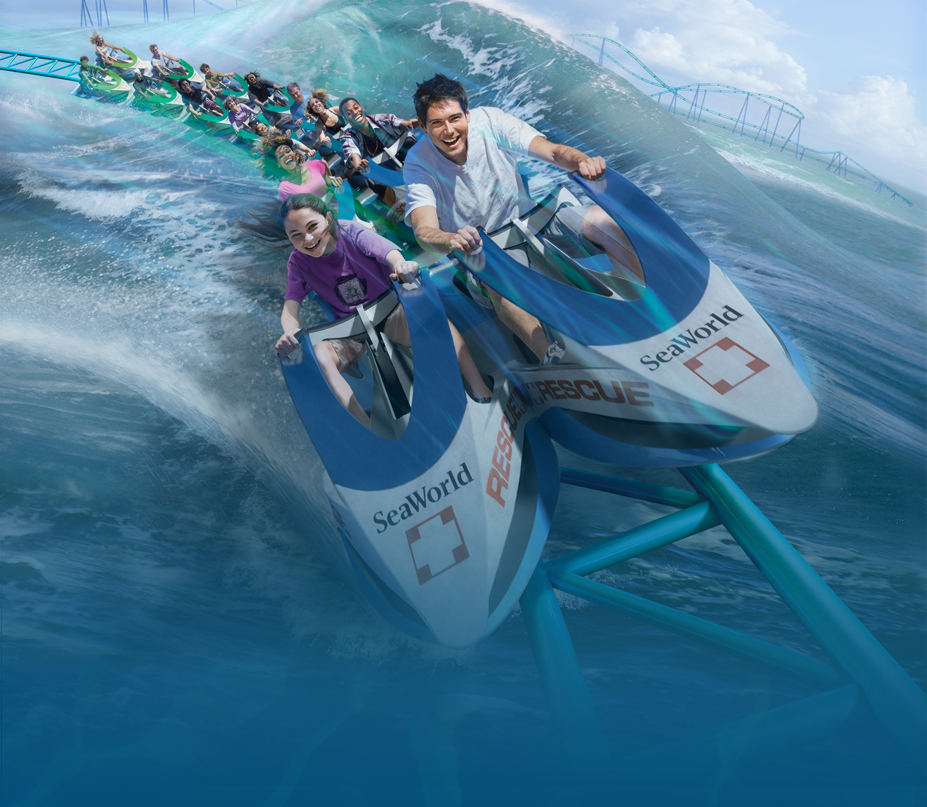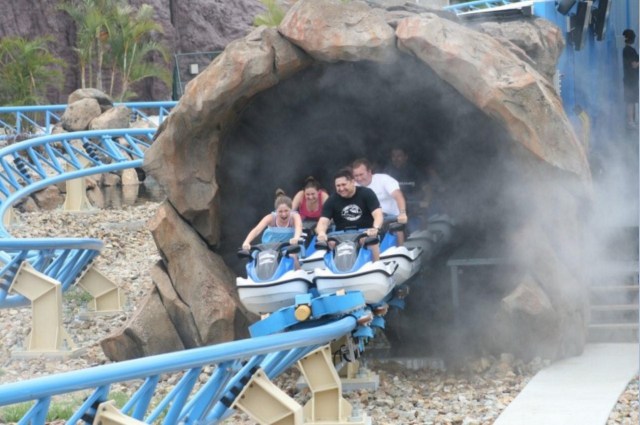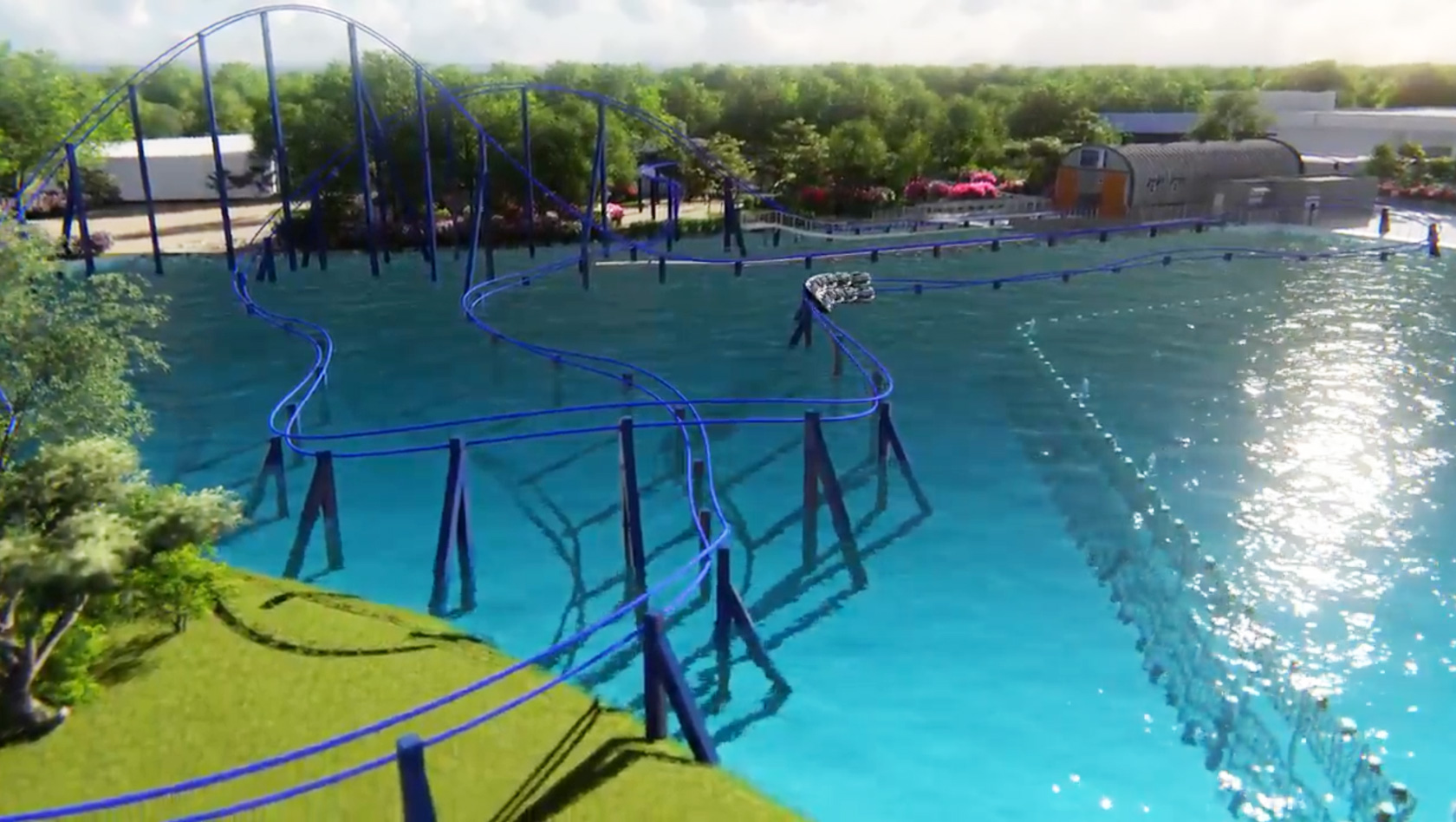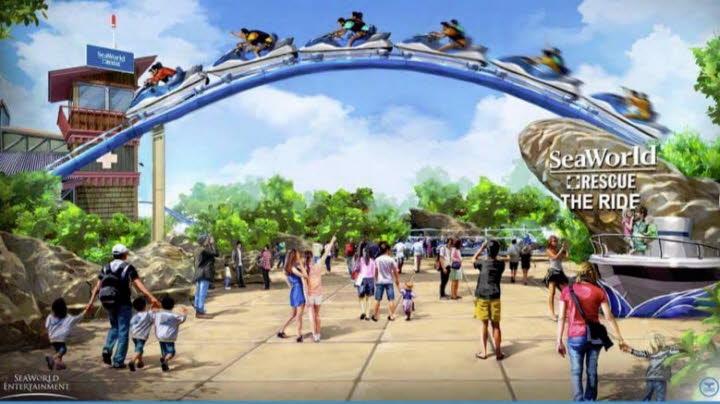 ____________

Gwazi Midnight Mansion @ Six Flags Great Adventure
Jackson Township, New Jersey
On May 11 1984 arsonists were believed to have set fire to the Midnight Mansion attraction at Six Flags Great Adventure park. A wind-whipped blaze heated to 2,000 degrees Farenheit, melting metal walls and leaving eight teenagers fatally burnt beyond recognition. The park operator Six Flags escaped prosecution for not having sprinklers and smoke detectors as it was deemed a temporary building.
The attraction was rebuilt and reopened the following year. Initially, its popularity was severely affected by the teenagers' deaths, but its macabre reputation and rumors of ghost sights and other paranormal activities eventually returned it to profitability. All was well until an afternoon on October 14 1998 when the attraction's metal structure was inexplicably shot through with a high voltage electric current instantly electrocuting 7 teenagers and children who were in the attraction at the time.
The attraction closed again for 8 months while the incident was investigated. Eventually in 1999 the attraction reopened with added interior protection on the walls and floors. Again the cursed attraction gradually returned to popularity over the course of the next few years without further incident until April 6 2013 a man wielding a high powered shotgun forced his way into the idea, shooting 13 teenagers to death before he was apprehended. The attraction was shuttered again and a promised reopening never took place. The attraction was demolished in June 2016 and replaced with a kiddie swing ride.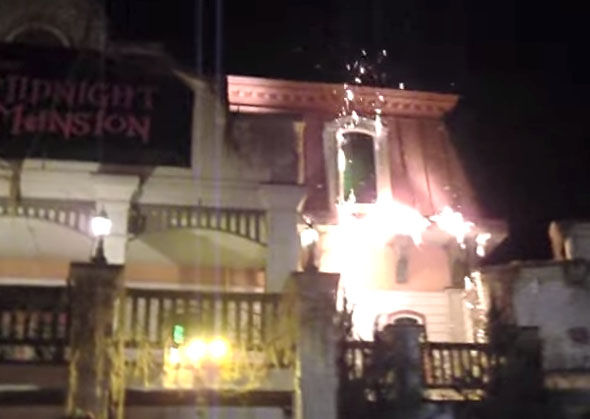 _____________
Soaring Timbers @ Canada's Wonderland
Vaughn, Ontario, Canada
In 2017 Canada's Wonderland will be adding to its arsenal of world-class thrill rides with Soaring Timbers. This unique ride experience will send guests spiraling through the sky on two massive rotating gondolas that swing riders through sweeping arcs while rotating 360 degrees.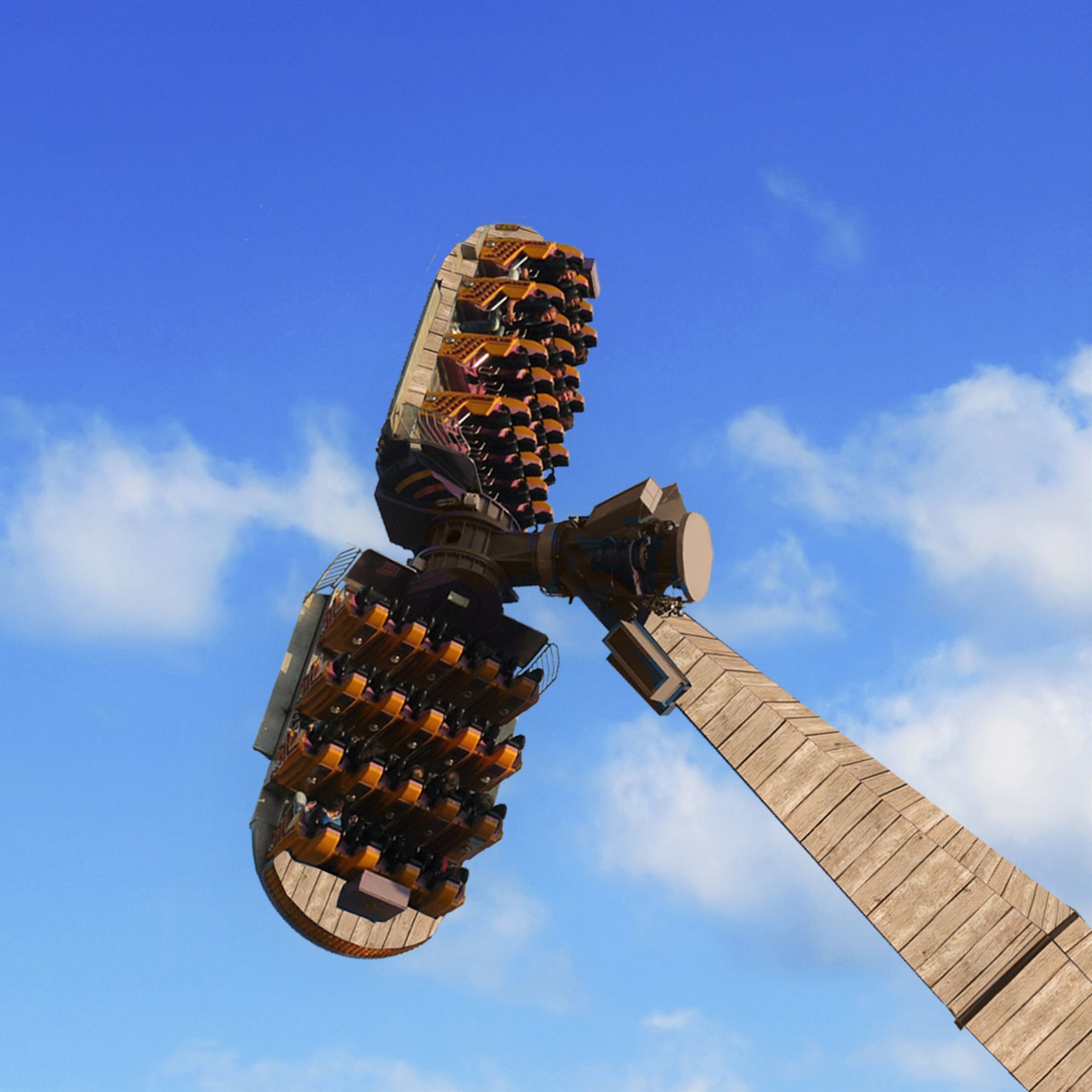 __________
Vikingaliv @ Djurgården
Stockholm, Sweden
Travel back in time to the age of the Vikings in the new upcoming attraction Vikingaliv in Djurgården, Stockholm. In this attraction, you'll make your way through the mythical landscapes that the Vikings called home many centuries ago. There, old lady Ragnfrid will tell you the story of the most intense moments in her and her husband Harald's life.
During this daring voyage, the guests will come face-to-face with dramatic images of Viking history. This epic tale of family and honor will be told through big-scale dioramas with beautiful landscapes and detailed miniature human figures. P&P Projects is responsible for the engineering, production and installation of all the show sets. "Vikingaliv is a unique project with the great challenge to be historically correct as well as creating unique dioramas", following Philipp van Stratum, Creative Director of P&P. ETF Ride Systems is responsible for the ride technology, in this case it will be the trackless ETF Multi Mover.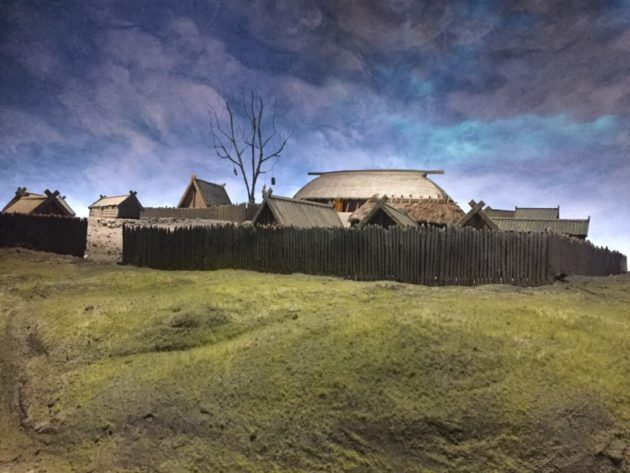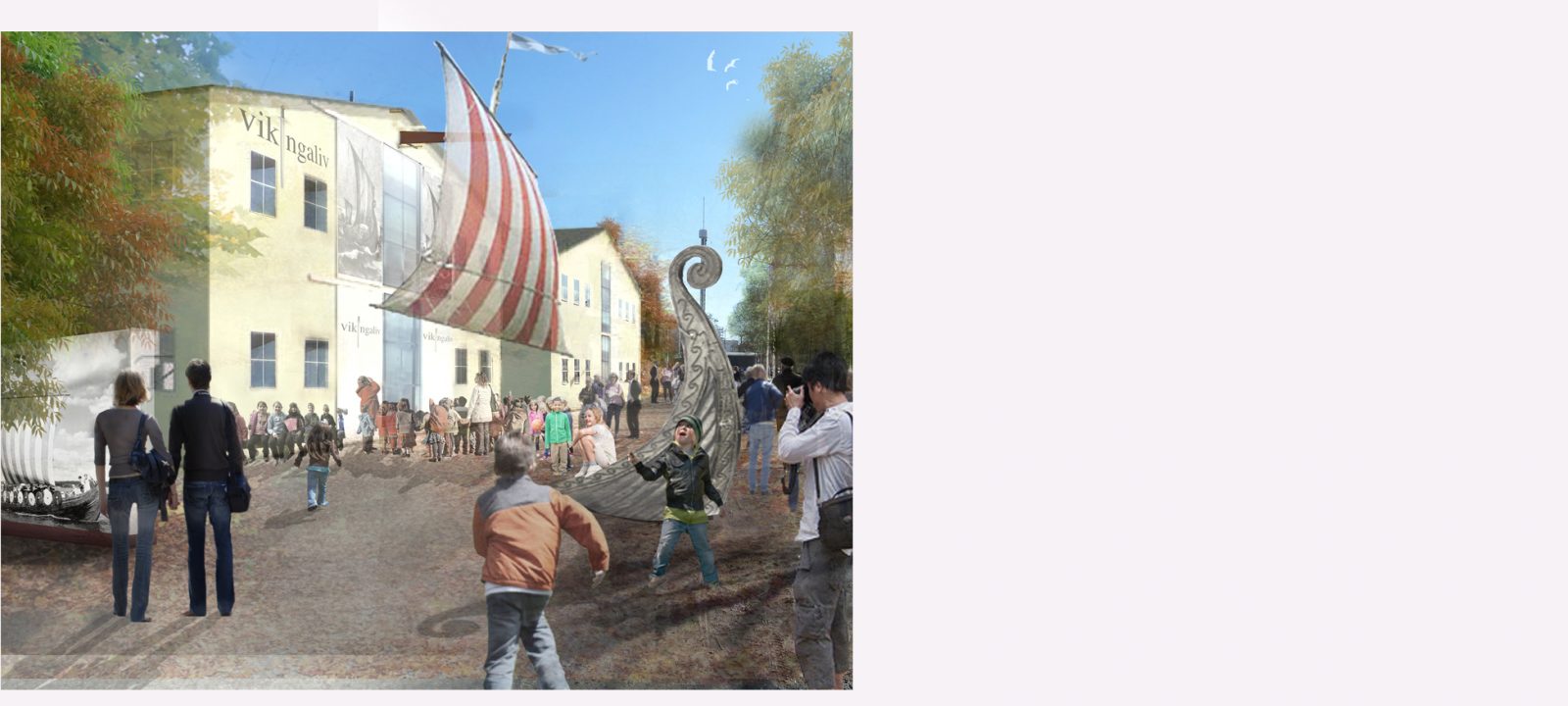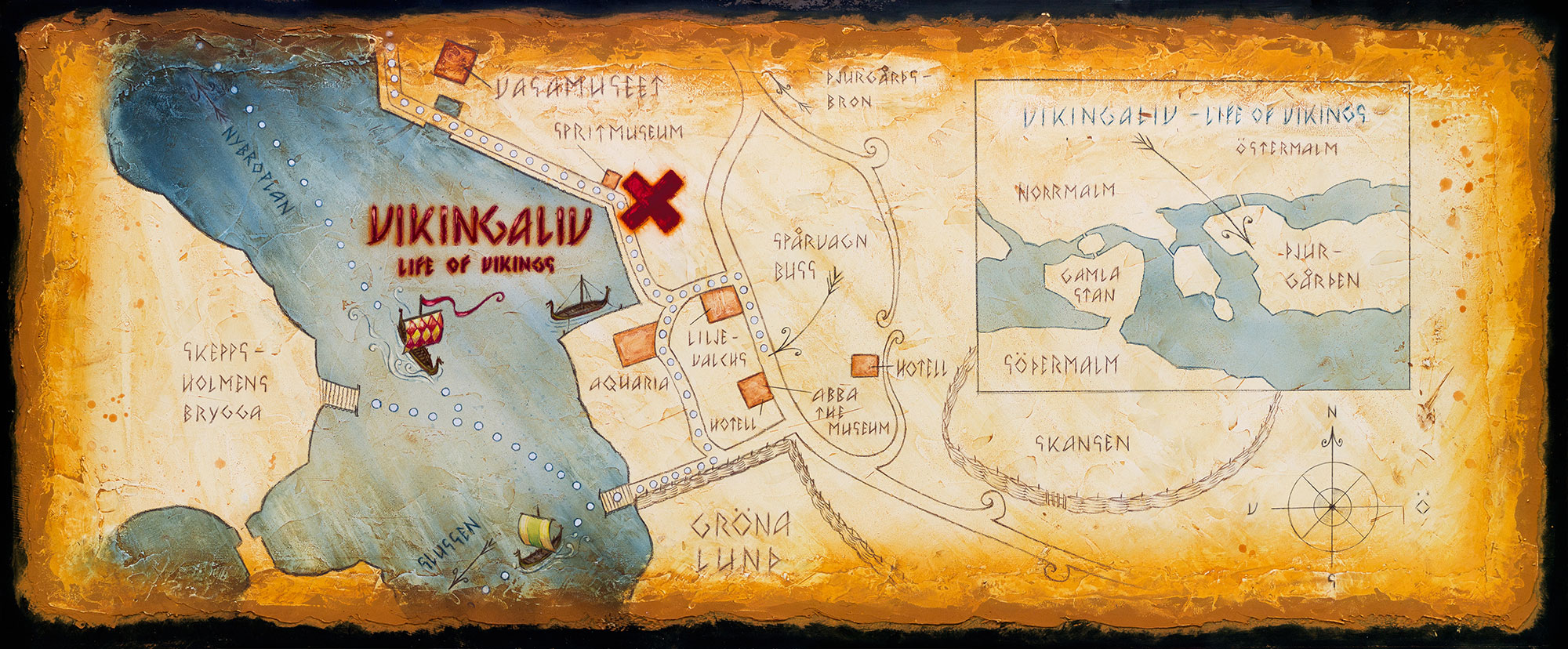 ___________
Hunger Games Land @ Motiongate Park
Dubai
The first of two planned Hunger Games Lands, which opens next year in Dubai's upcoming Motiongate park, will include a couple of thrill rides and a District 12 theme.
"After passing through the gates, visitors will arrive in a re-creation of the fictional District 12, a mining region where Katniss grew up," writes the NYT. "There will be costumed characters and real-life versions of Peeta Mellark's bakery* and the Hob black market.
"A lavish roller coaster will be designed to resemble the movies' high-speed Capitol trains," and "a simulator-style ride, similar to Disney's well-known Star Tours attraction, will take people on a hovercraft tour of Panem, the post-apocalyptic nation where The Hunger Games takes place."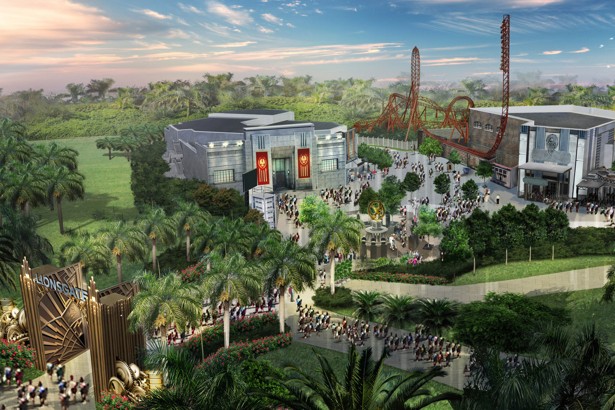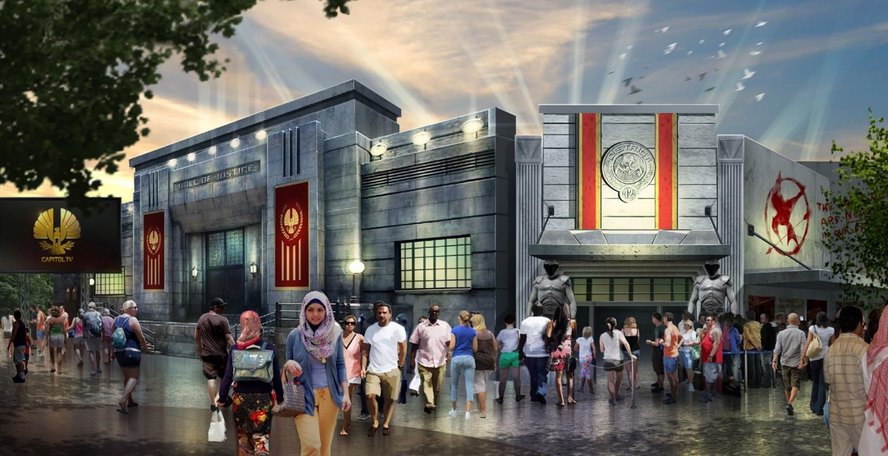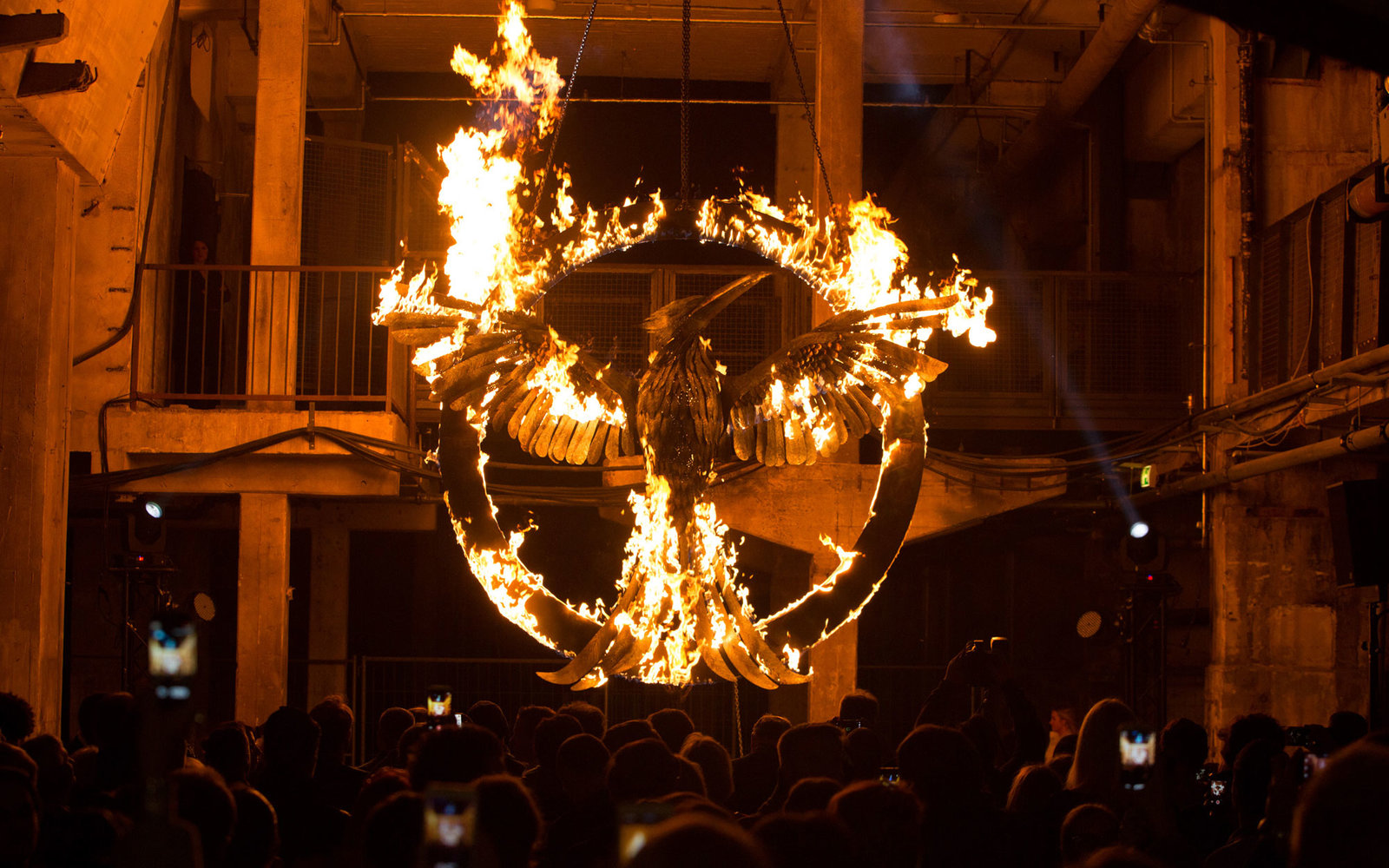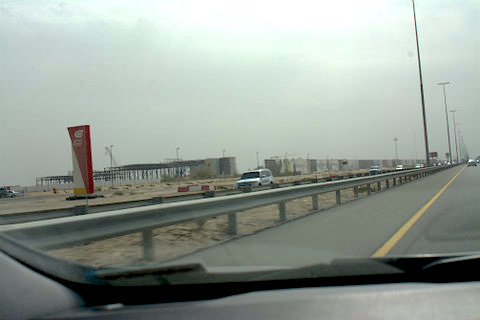 ____________
Triple Tower @ Hersheypark
Hershey, Pennsylvania
Three freefall towers, called Hershey Triple Tower, will be the newest thrill ride coming to Hersheypark in spring 2017.
"This is a first in the amusement park industry," Kevin Stumpf, general manager of attractions and entertainment for Hershey Entertainment & Resorts Company, said Tuesday when the park announced its newest attraction. "Other parks have multiple towers, but they are all the same height."
The Hershey Triple Tower will offer three towers of varying heights, ranging from the 80-feet-tall Hershey's Kisses Tower, to the 131-feet-tall Reese's Tower to the 189-feet-tall Hershey's Tower.
"With this, we let you, as the rider, choose where to start," Stumpf said. "You can start at 80 feet to see how it feels, and then graduate to increasing heights if you choose to."
All three towers will have a maximum speed of 45 mph with the Hershey's Kisses and Reese's towers doing "double shots" in which the tower rapidly propels riders to the top of the tower before gently lowering them to the platform with a series of air-cushioned bounces.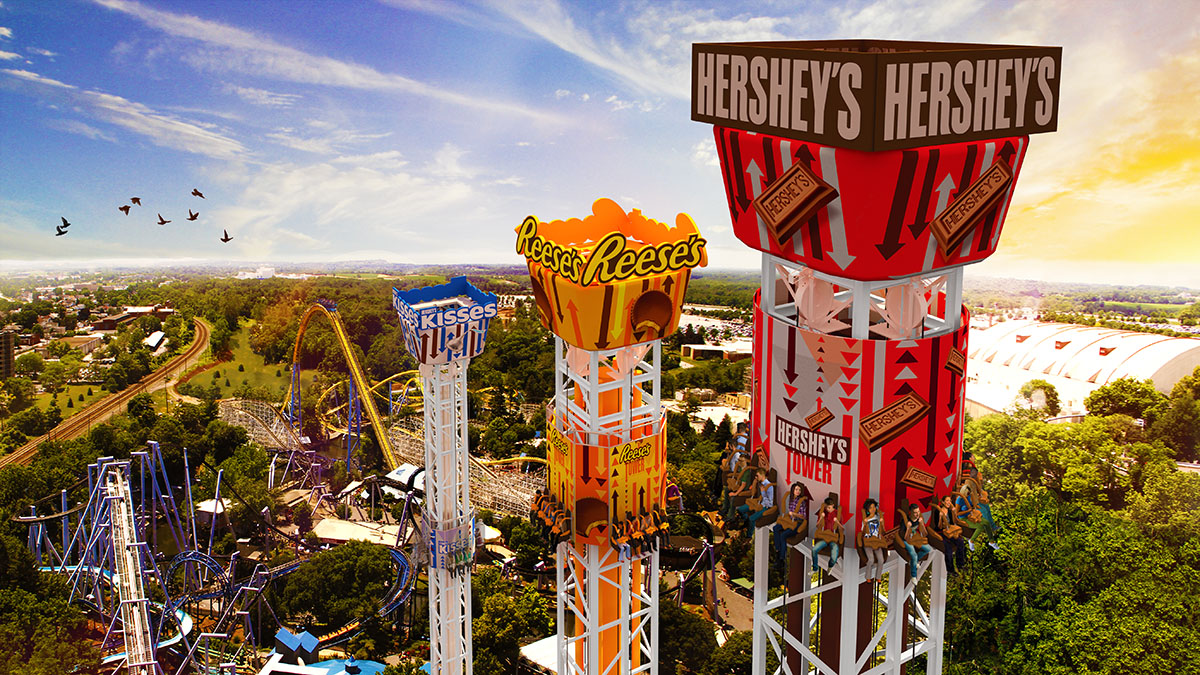 ____________
Storm Chaser @ Kentucky Kingdom
Louisville, KY
Storm Chaser will be built with RMCs' patented iBox track, which is featured on only five other coasters in the world. In the case of Storm Chaser, the iBox track will rest on wood, creating the "feel" of a wooden coaster, but will be supported by a steel superstructure. The result is a ride that's smooth as glass, fast, and intense. Because it will have the iBox track, Storm Chaser will also feature many thrilling elements that can't be incorporated into traditional wooden coasters.
One hundred feet tall at his highest point, Storm Chaser will be the first coaster in America to feature a barrel roll drop from a 10-story lift hill – and don't get us started on the 78-degree angle of that drop… that's nearly perpendicular! And that's just the beginning. Riders will then be treated to a stall dive, tip-out corner, airtime hills, a twisted airtime drop, a corkscrew… it's truly a new breed of coaster that's nothing like a traditional "woodie."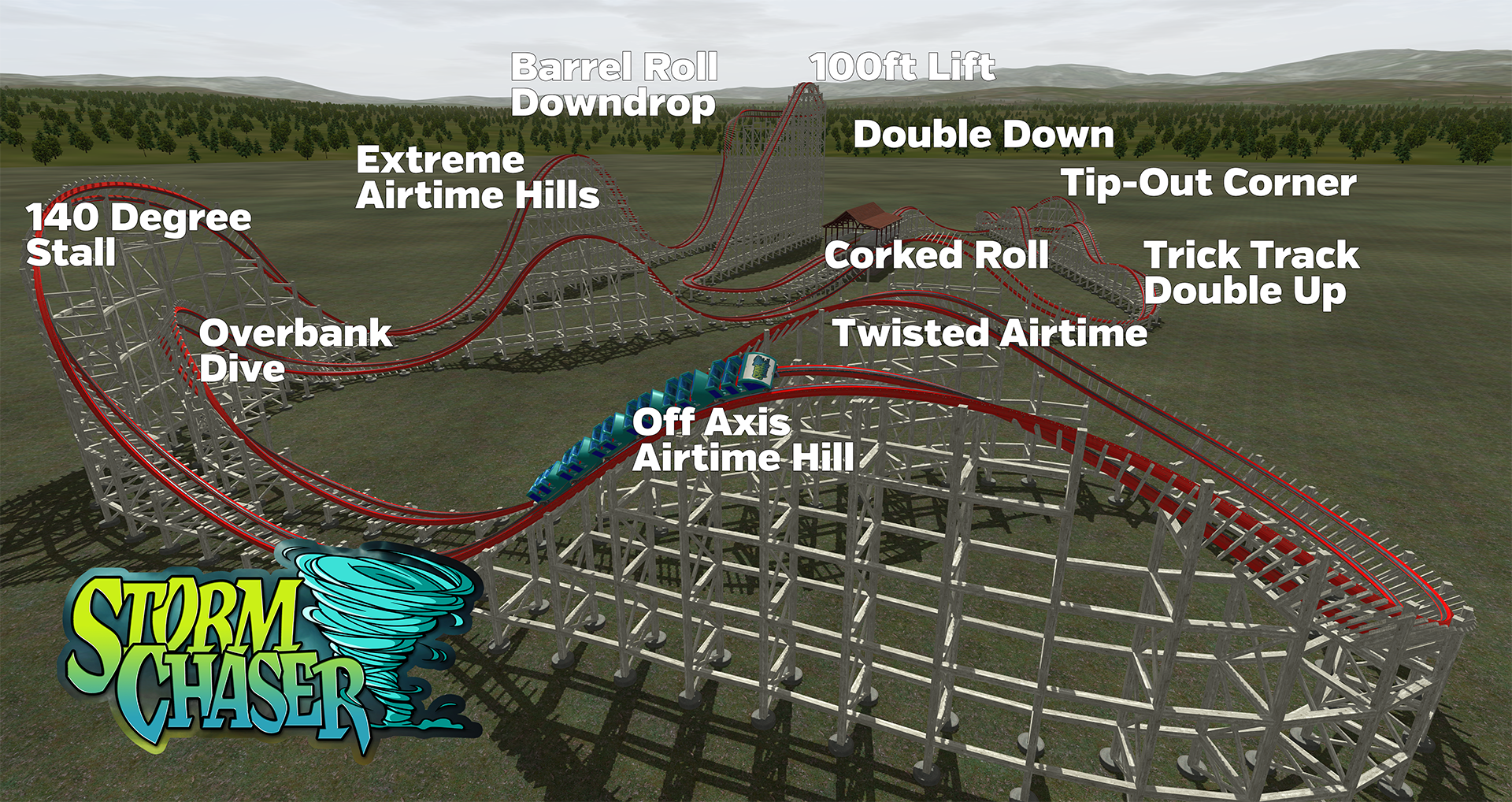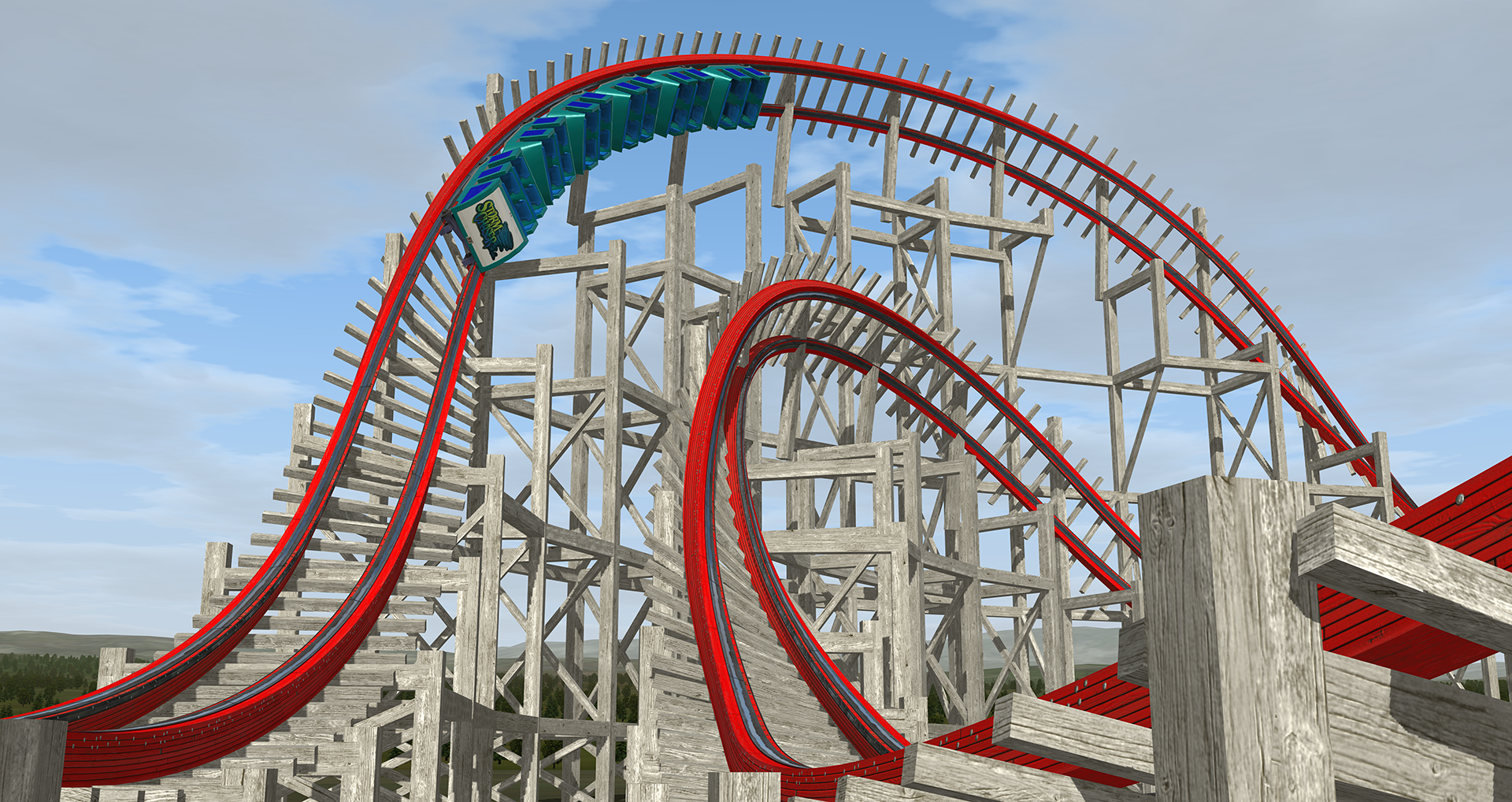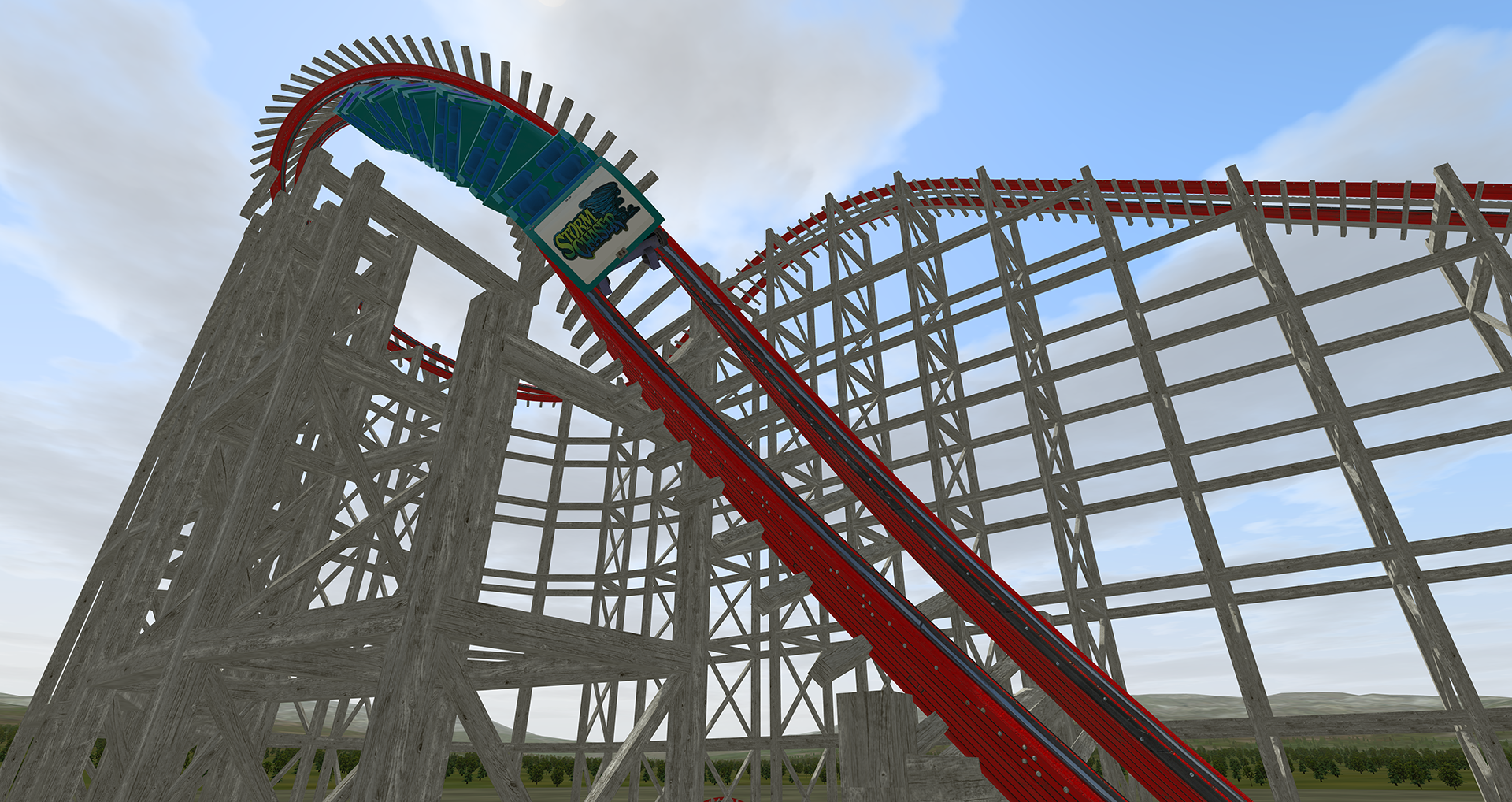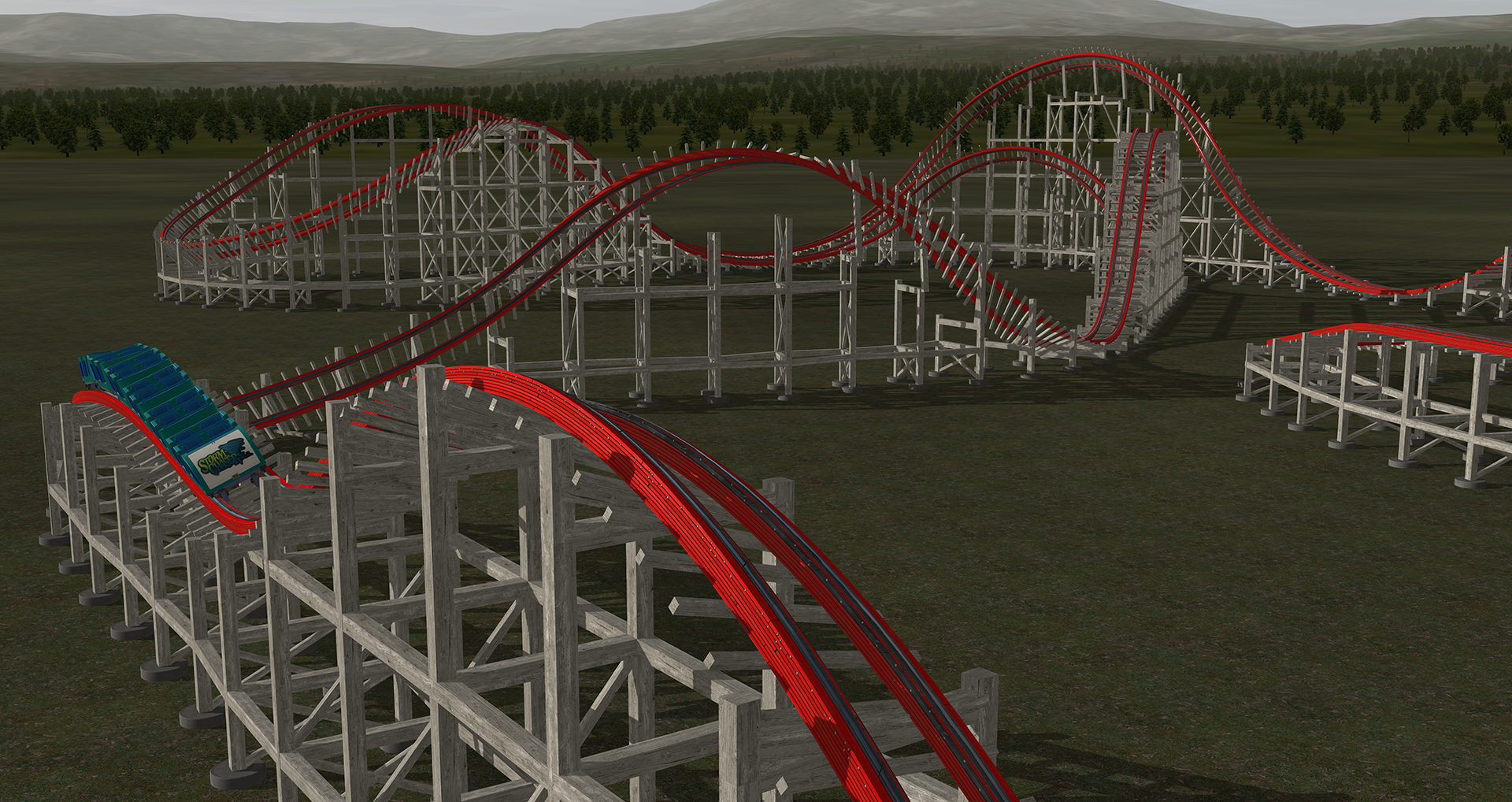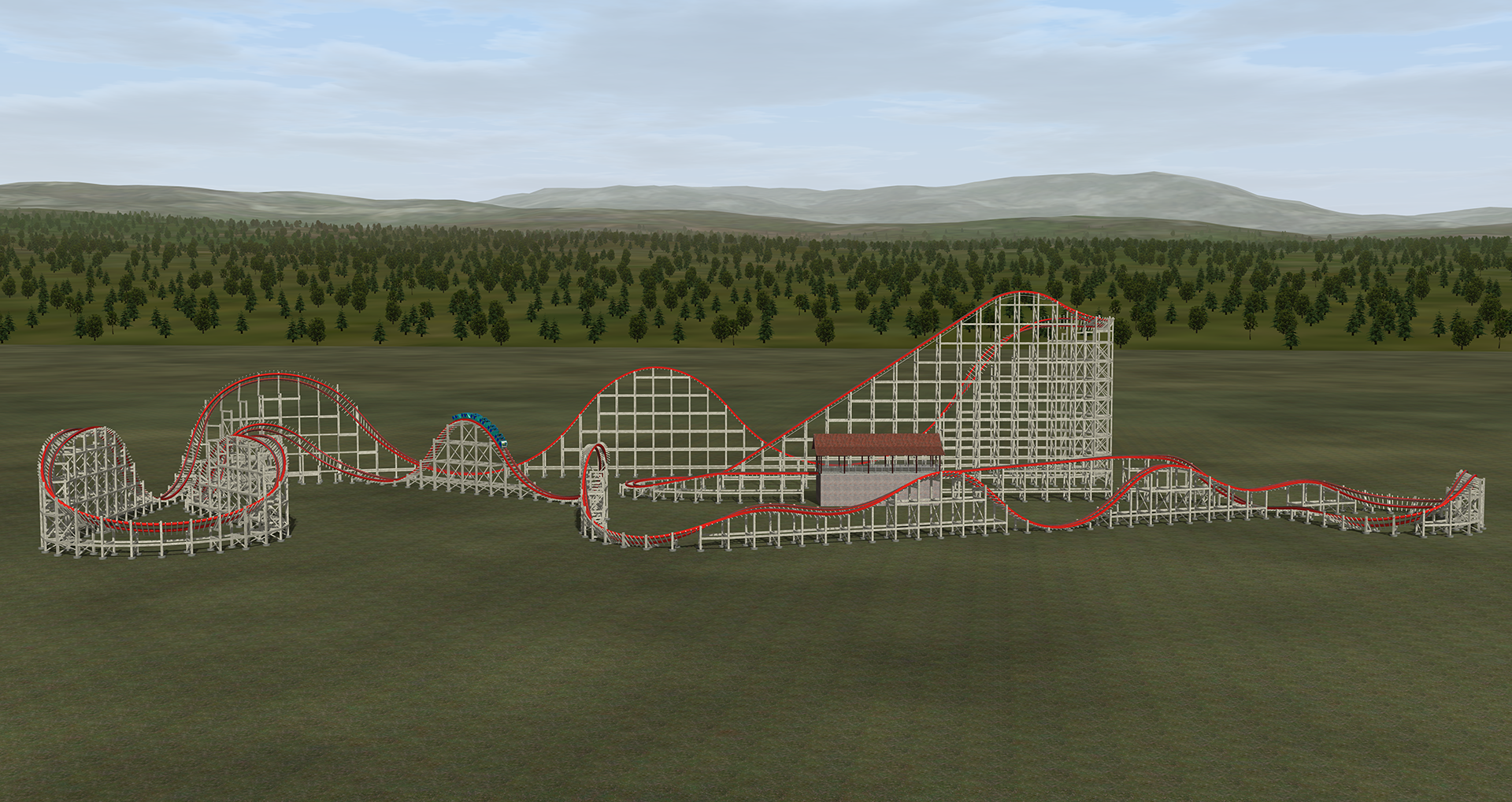 ____________
Qurrent Theme Park
Groningnen, Netherlands
The Dutch renewable energy company Qurrent just unveiled plans to transform a wind farm into the "world's first sustainable theme park." Designed in collaboration with Jora Entertainment, the park will be packed with adrenaline-pumping rides from the world's tallest spiraling water slide to an incredibly fast attraction on a turbine blade booster.
While Qurrent's planned 8,000-square-meter theme park won't be the first to be powered by wind, it will be the first to turn wind turbines into amusement park rides. The eco-theme park will also offer more than thrills and novelty. Qurrent envisions the park as a "celebration of environmental contribution" that will showcase Dutch renewable energy and educate the public on sustainable practices.
The wind-powered attractions will include rides such as the Beaufort Buster, a spiraling water slide that winds around the wind turbine tower; the Blade Runner, a "shockingly fast ride on a turbine blade booster;" the Newton Nightmare, a drop tower ride that descends 95 meters in 1.5 seconds; and the Happy Hurricane rollercoaster ride. In-park eateries will be solar powered.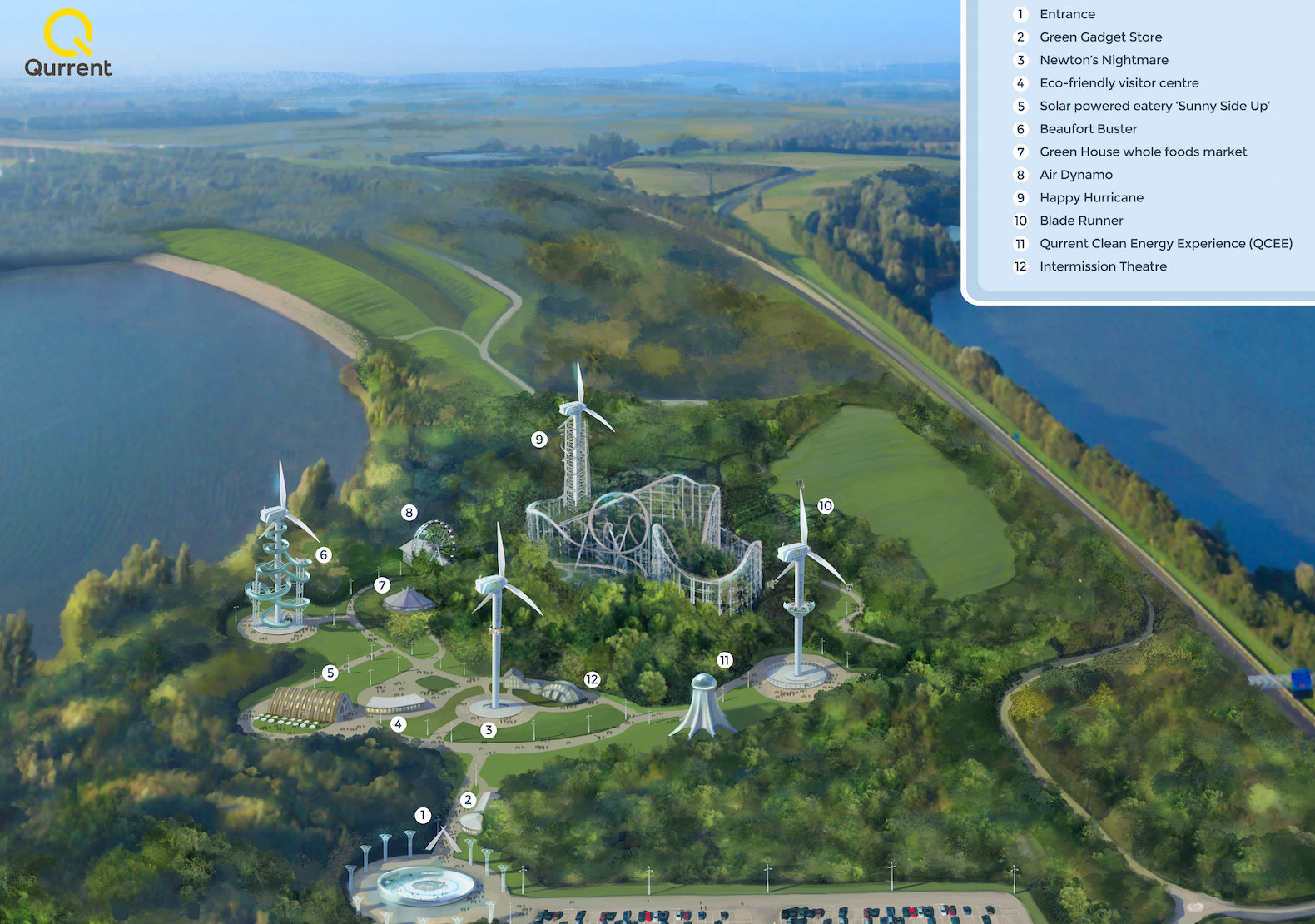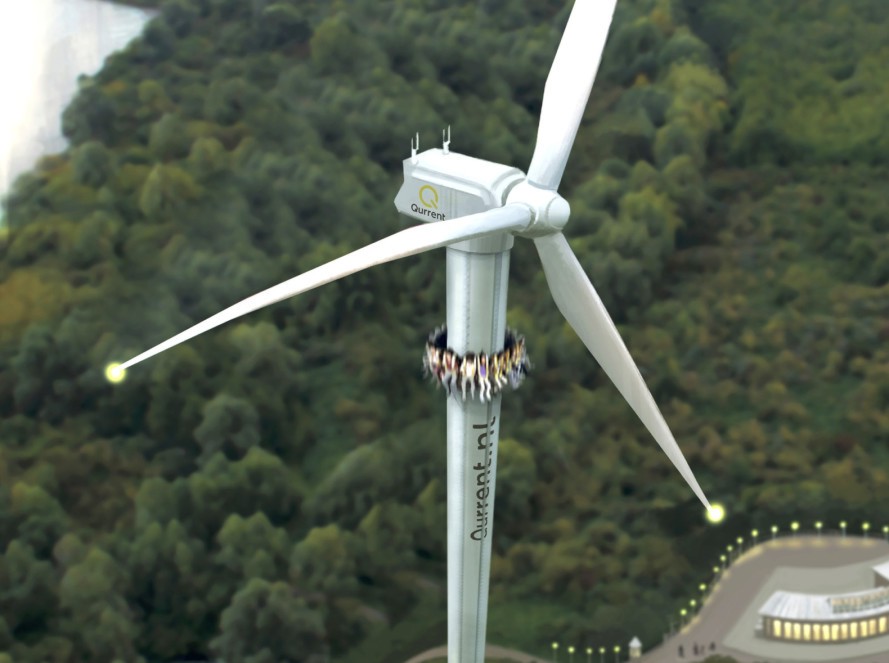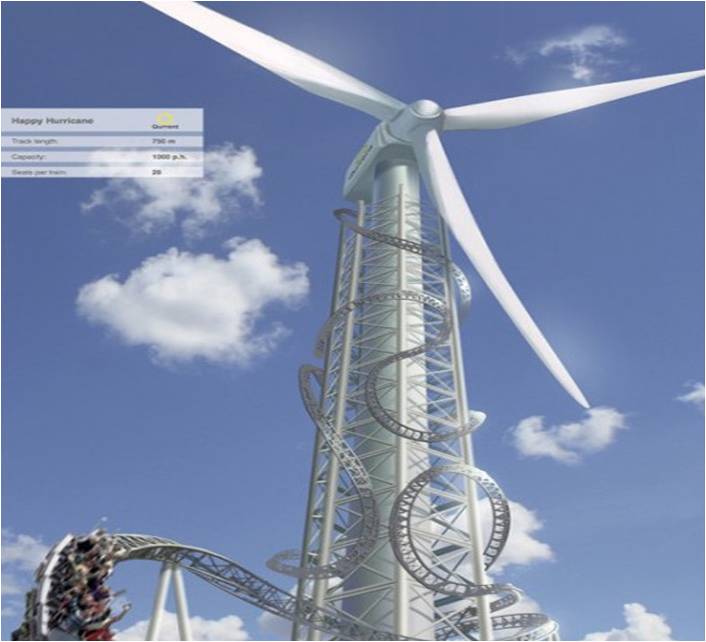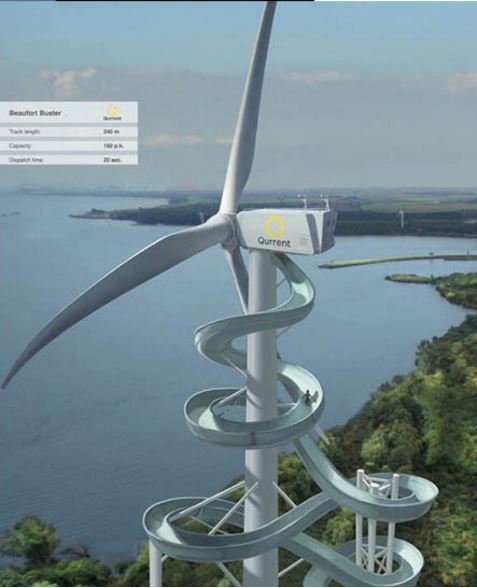 ___________

Twister: Ride It Out @ Universal Studios
Orlando
Twister: Ride Out was based on the 1996 Hollywood blockbuster drama starring Bill Paxton and Helen Hunt who play storm chasers researching tornados. The attraction, found in the New York section of Universal Studios park in Orlando, had replaced the Ghostbusters Spooktacular attraction with its opening in May of 1998 with a simulated tornado appearing right before the guests eyes. The sights, sounds, and feels of the attraction were heavily researched from experts in the field and meteorologists and a technological marvel for its time. The building houses its own atmospheric conditions and with guests experiencing rain effects, fire and a flying cow just for good measure.
Little has been done over the years to update the attraction, keeping the same feel that it has had since opening day, which has also been a factor for the loss of repeatability amongst pass holders and returning guests. It's an attraction that once you've experienced it, you're not yearning for a swift "re-ride" so to speak, but it still remained a favorite amongst a core group. It will be making way for a new ride titled "Race Through New York Starring Jimmy Fallon." Little is known so far about this miserable sounding attraction, other than the hints of smoke, water, 3D/4D and said to be "scary, fun and exciting."
____________
Valkyria: The Point of No Return @ Liseberg
Göteborg, Sweden
2017 will bring to Liseberbg Europe's longest Dive Coaster, a roller coaster that starts with a near vertical drop. Riders sit six abreast in trains that are three rows long, with their legs dangling free. After a 45 degree climb they find themselves at the highest point, 47 metres in the air. Just as the train is about to go over the edge the cars pause, and passengers are suspended in the air for a couple of seconds, before they plummet vertically 50 metres into an underground tunnel at 105 kph.
The name of the roller coaster, Valkyria, is also taken from Norse mythology. A valkyrie was a winged creature whose task was to carry fallen warriors from Middle Earth to the afterlife. And according to Daniel Lindberg, attraction manager, the ride will live up to its name.
"When you are fastened in and then drawn inescapably higher and higher it feels as if you could faint. Then as you hang, stationary, staring down 50 metres straight into the abyss, you are convinced you won't make it. But after the ride you get a rush of adrenalin and really feel that you are alive!"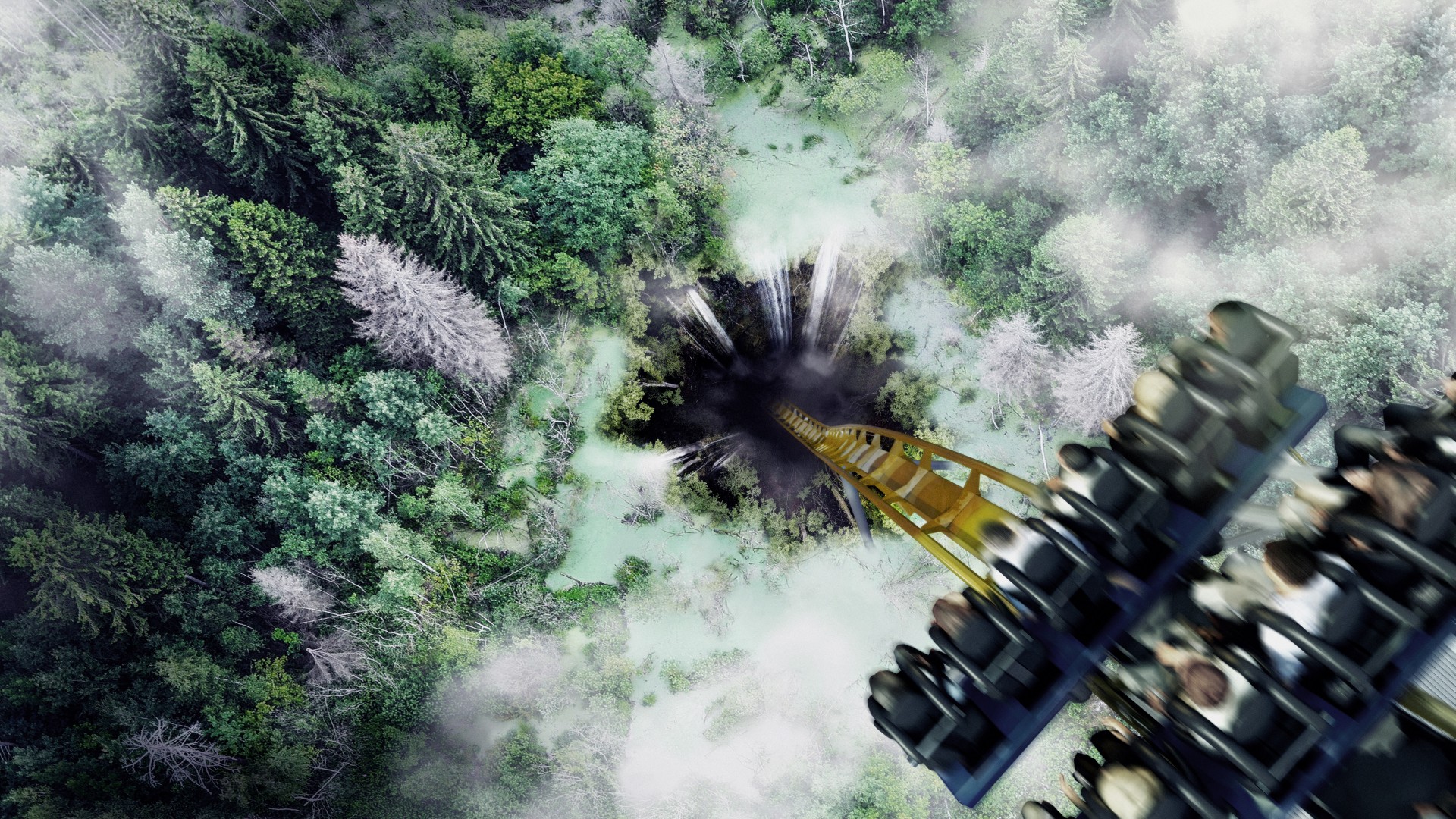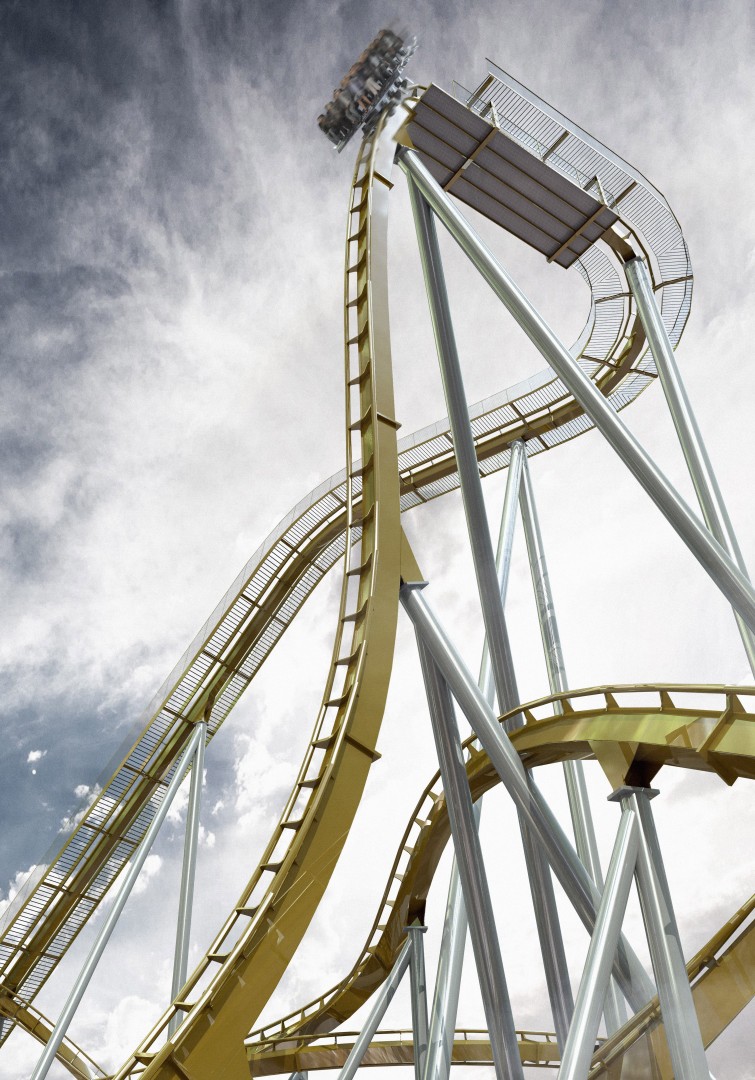 ____________
Totoro: The Ride @ ?
John Ramirez is an artist at Disney, where he hasn't just worked on movies like The Lion King and Aladdin, but as a theme park designer as well. In his spare time he's also a big Studio Ghibli fan, which brings us to this idea for a Totoro ride.
The design of the ride, the way it hits all the movie's key moments, the fact you sit in a giant acorn, the way it uses technology to grow a giant tree and make the Catbus dissapear…all signs of a man who clearly knows his shit, about both Totoro and theme park rides in general.
For what it's worth, while this isn't an official thing yet, that's not for want of Ramirez trying; he tells Kotaku that he's spoken to Hayao Miyazaki a number of times about Disney building this ride somewhere, and while he's been knocked back each time says he'll keep asking "until they bar me from the studio or until he says yes!"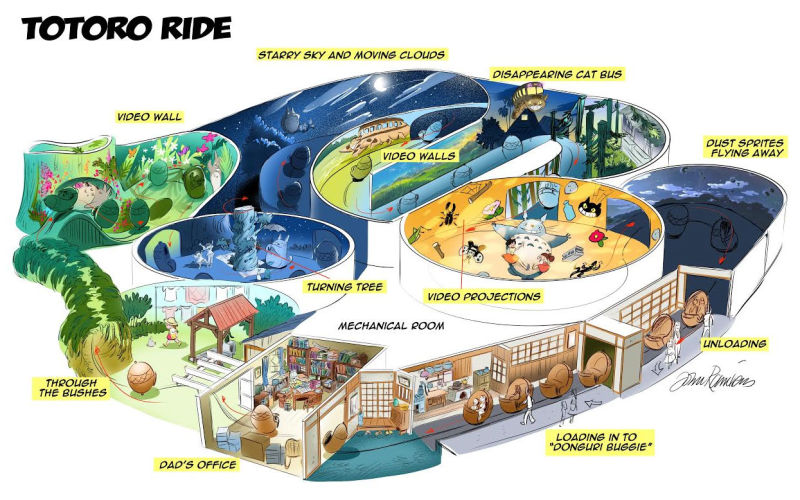 _____________
Magic Gate @ Eontime World
Yinchuan City, China
The 50,000m² $100m family indoor attraction is a vast water ride spread over two levels and several mezzanines, all centered at the base of the park's iconic Walk-Through Tower.
The design narrative is loosely inspired by an ancient myth – a legendary Phoenix coming from the South has created the City and Palace to protect its citizens. Once visitors pass through the arches of the exterior entrance to the ride, they find themselves in front of the Magic Gate, guarded by costumed guardians.
The world behind the Magic Gate is a fantasy water city that symbolically represents a romanticised Central Asian city themed upon the Silk Road, XiXia kingdom, local legends and myths.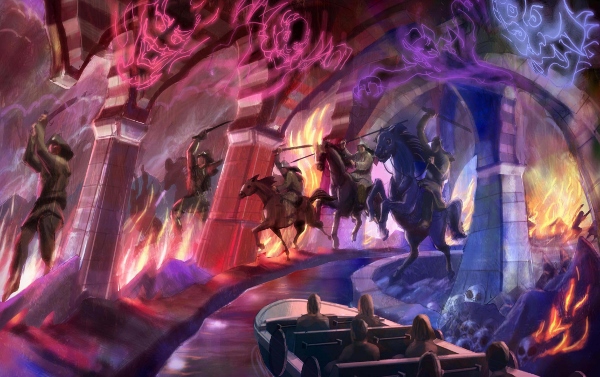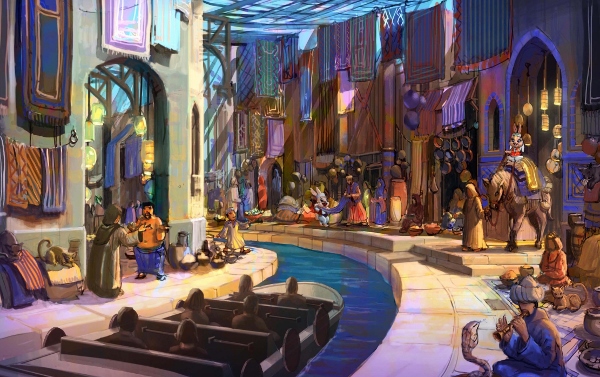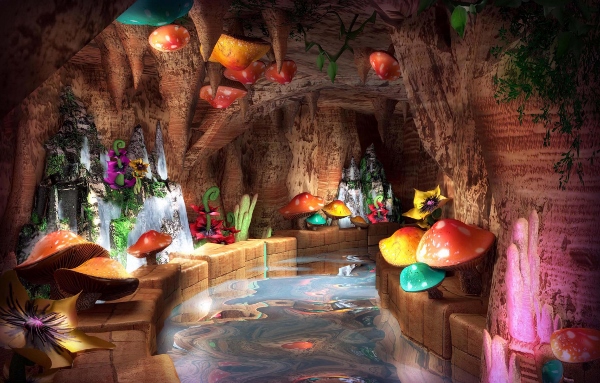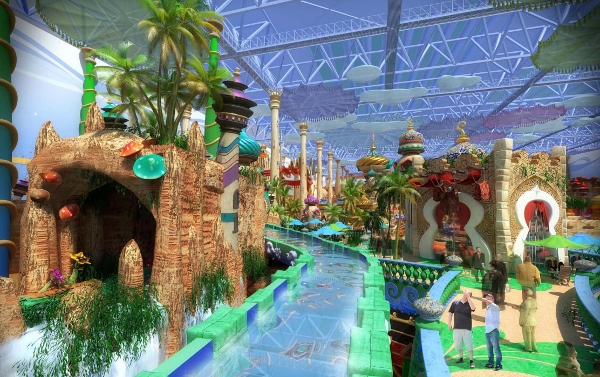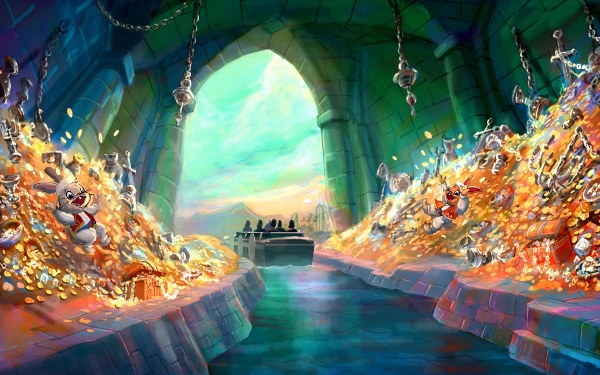 _____________
Fast & Furious: Supercharged @ Universal Studios
Universal Studios, Orlando
This ride is going to fuse everything you love about the films with an original storyline and incredible ride technology. You'll get to check out some of the high-speed, supercharged cars you've seen on the big screen. You'll be immersed in the underground racing world made famous in the films and explore the headquarters of Toretto and his team. Then, you'll board specially-designed vehicles for an adrenaline-pumping ride with your favorite stars from the films. To make way for the ride, Universal closed two older but still popular attractions, Disaster! and Beetlejuice Graveyard Revue.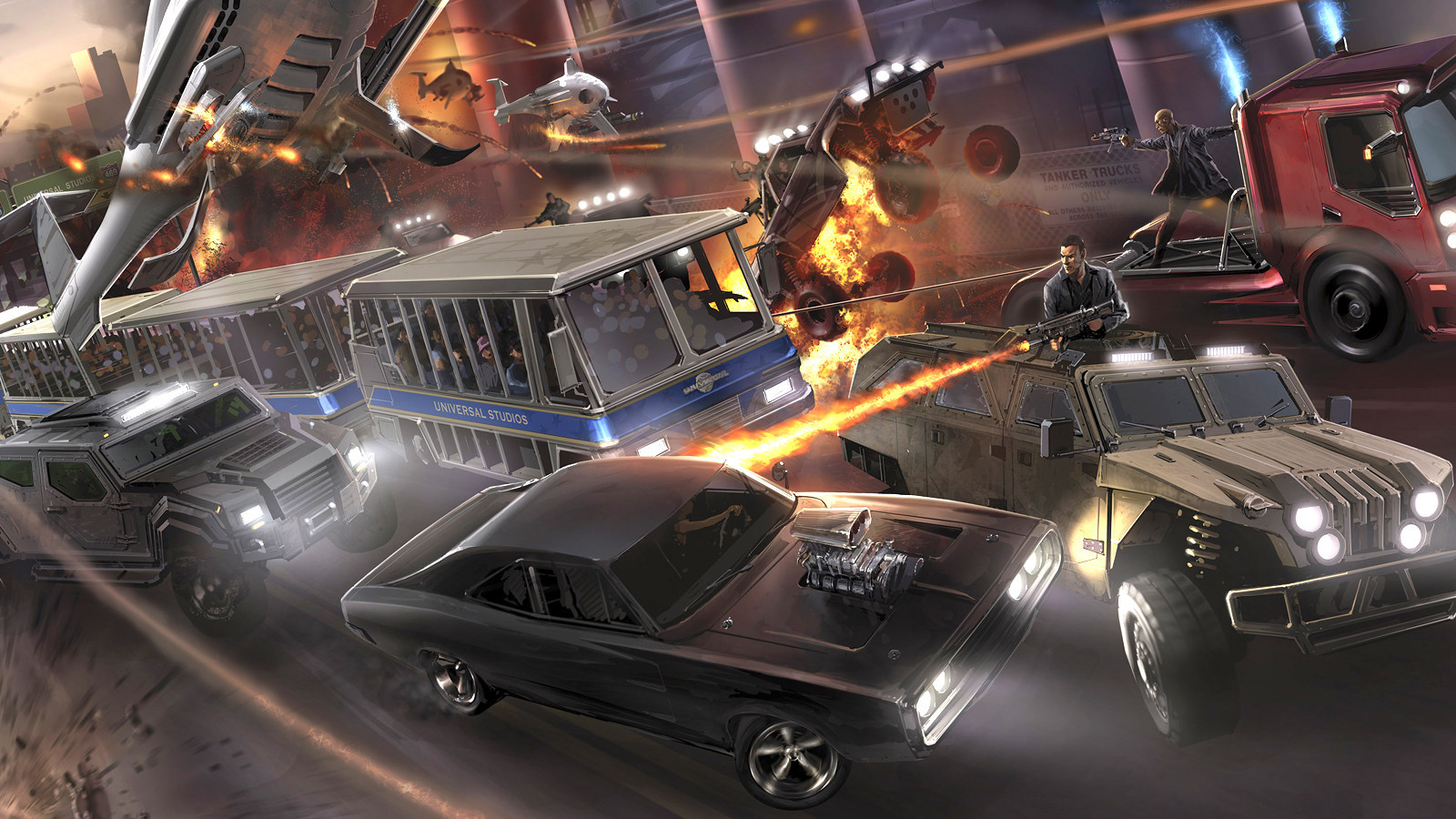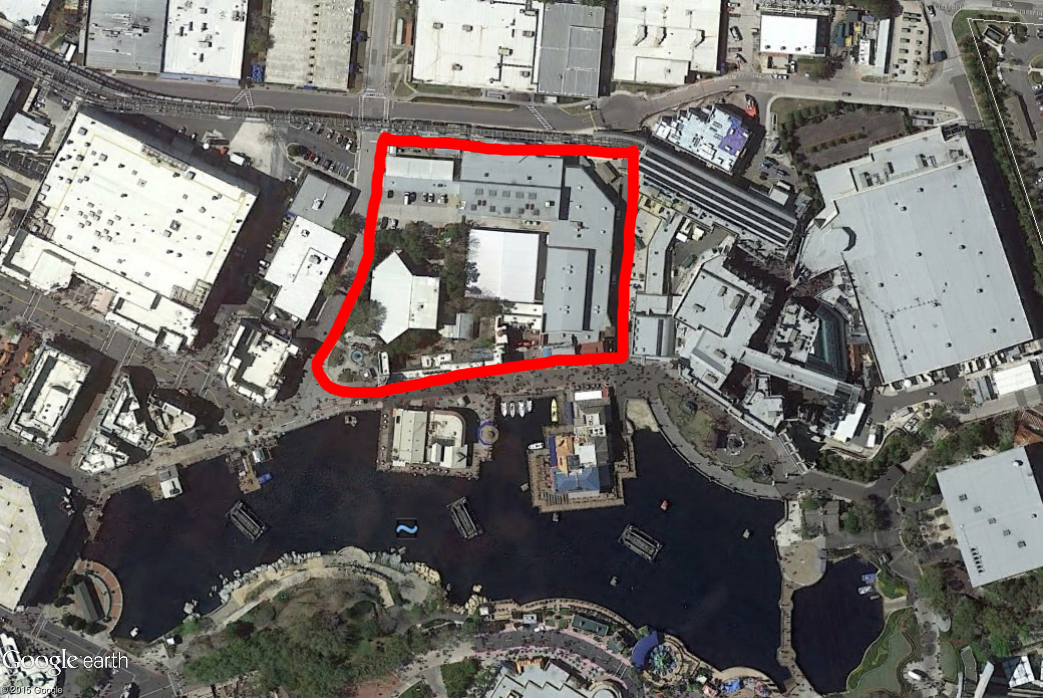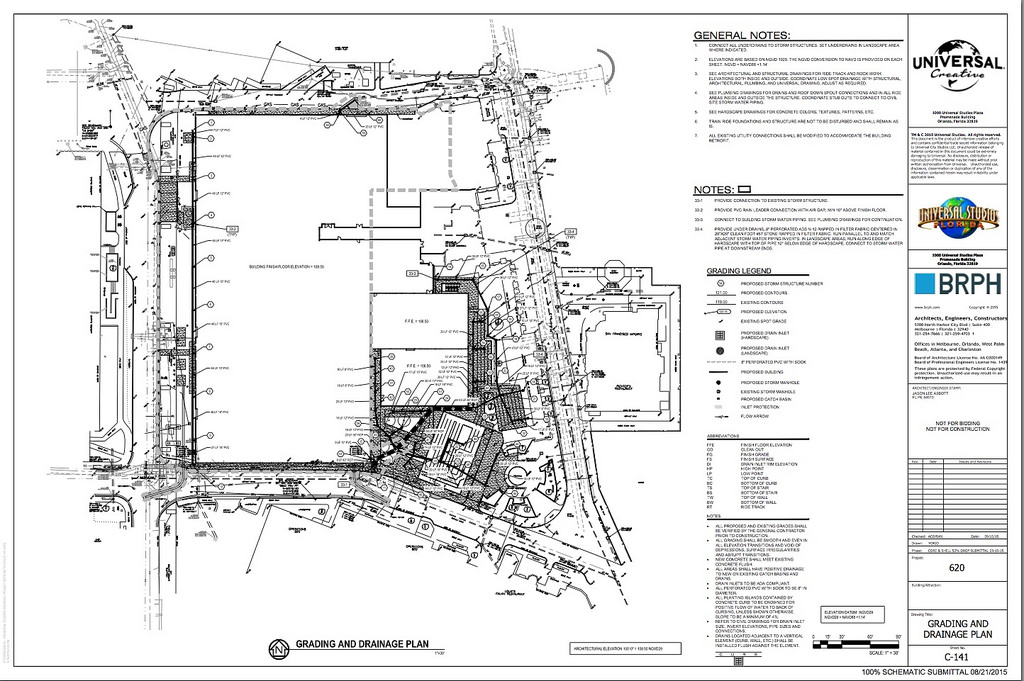 ____________
Energylandia: 17 new products
Malopolskie, Poland
Polish park attractions Energylandia, opened since 2014, is growing every year. In 2017 the park is investing in new more substantial roller coasters, water rides, restaurant, children's attractions and new theming elements: In 2017, 17 new products will be opened. The 4 main new attractions are rollercoasters from the manufacturers: Intamin (Water Speed, Jungle Adventure and a megacoaster for 2018 – see video).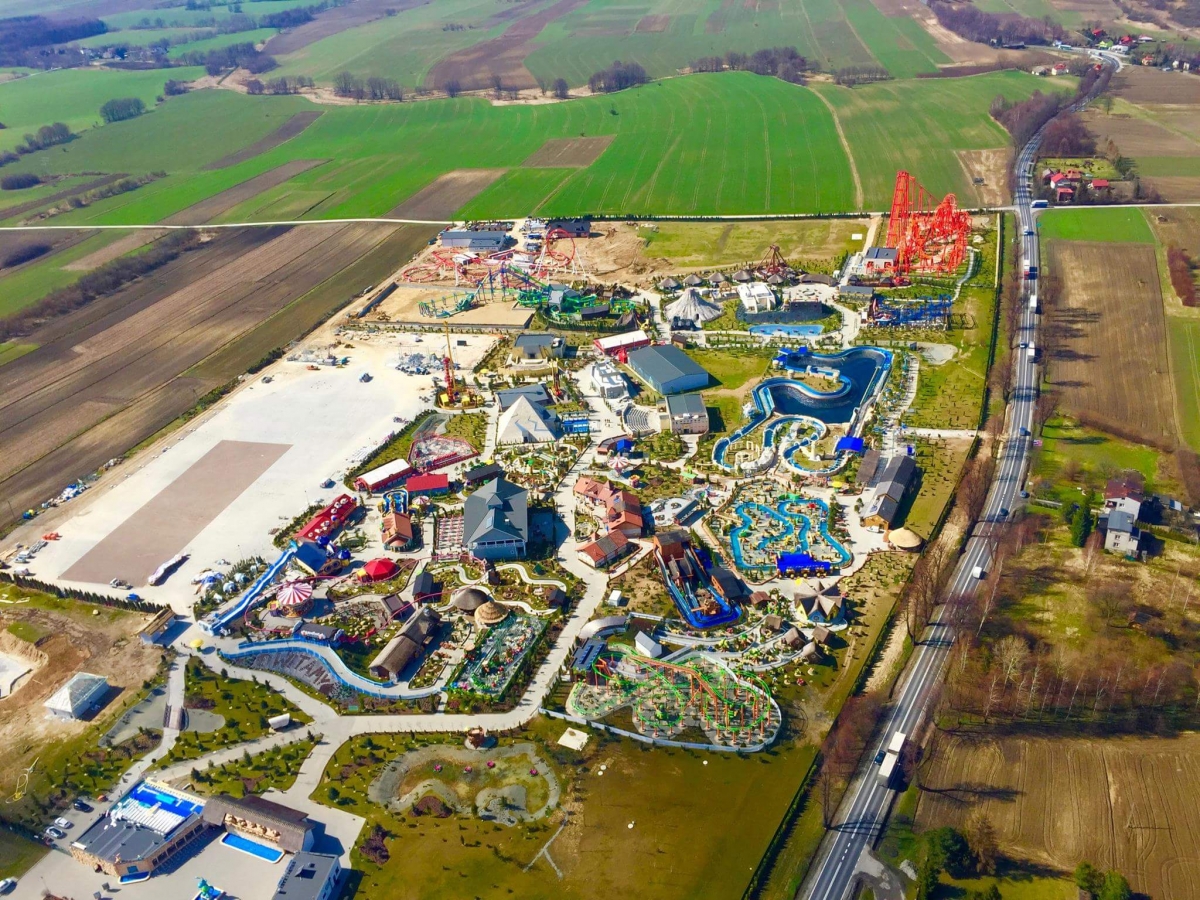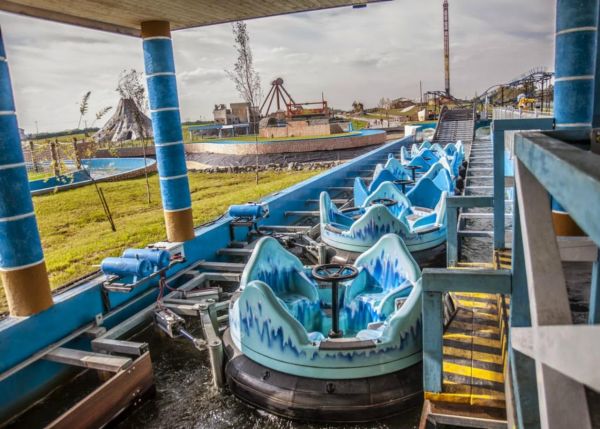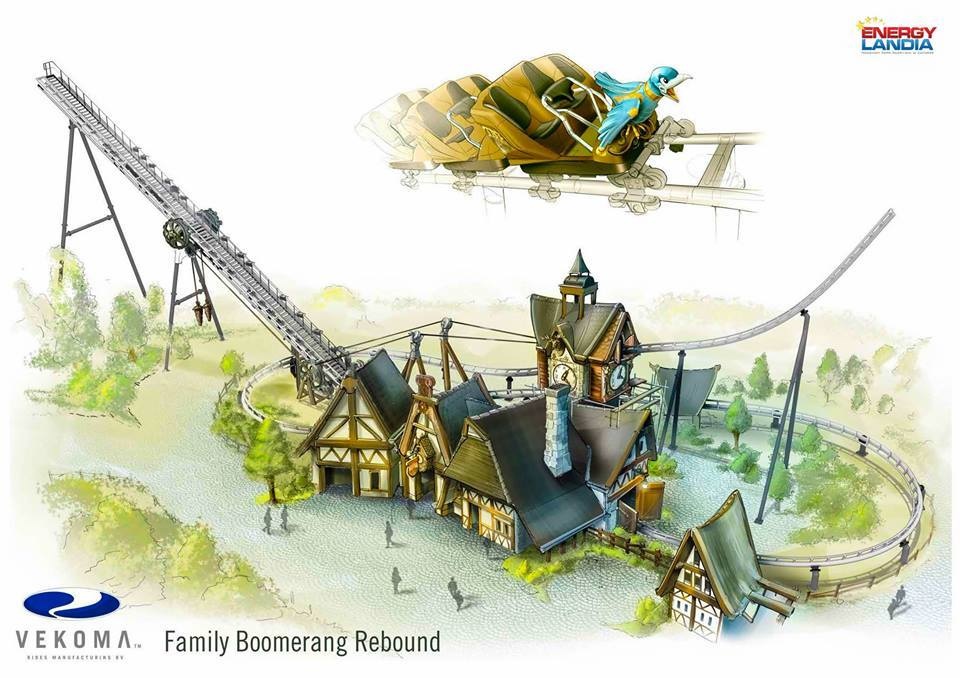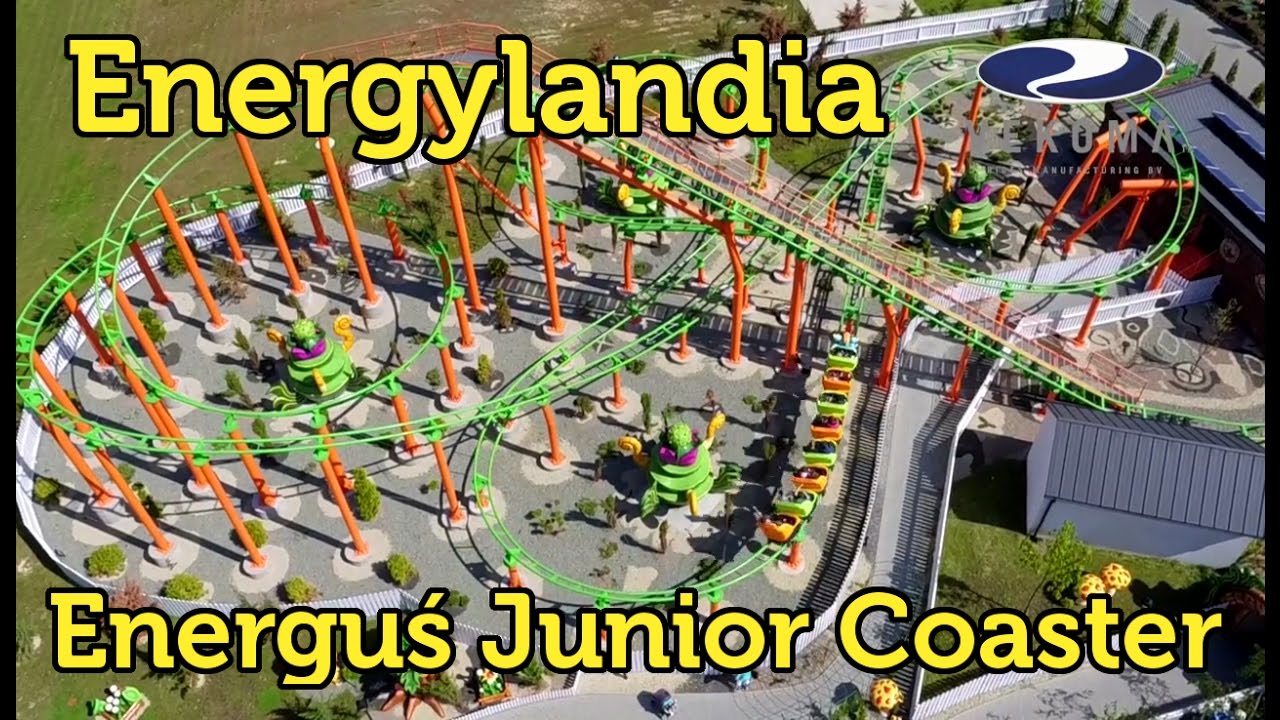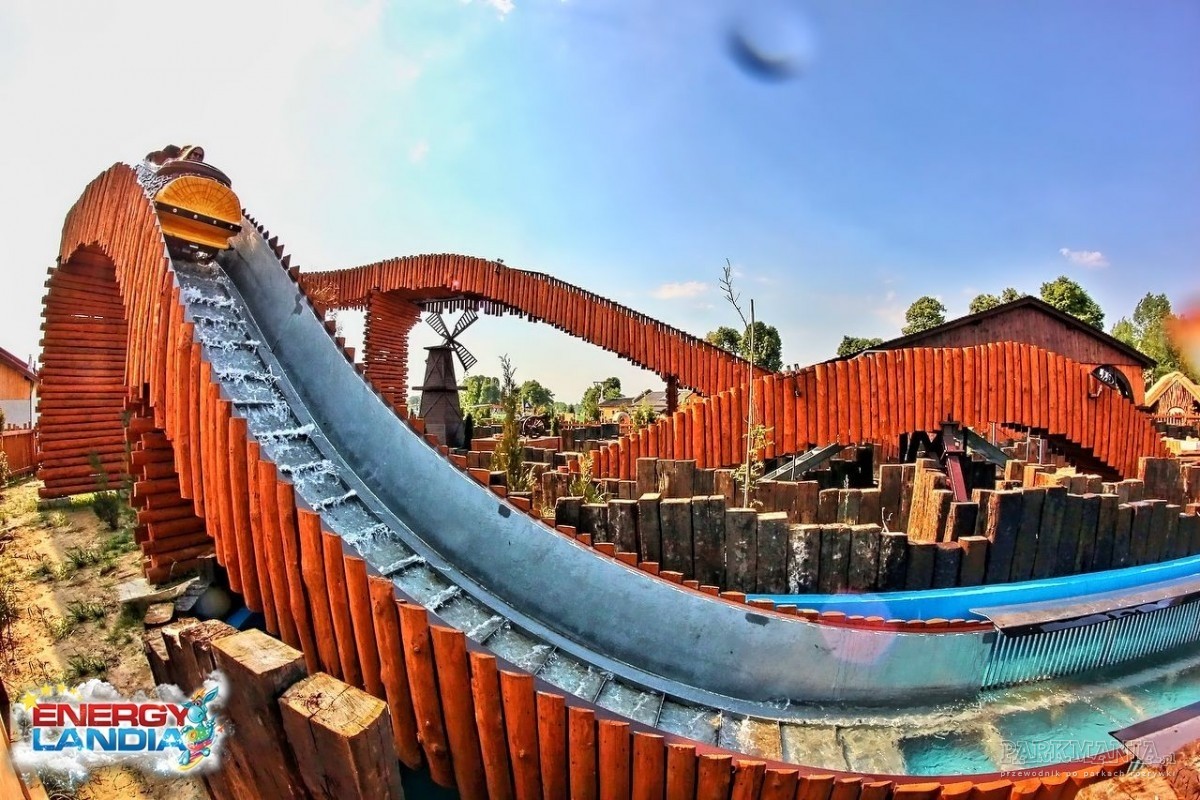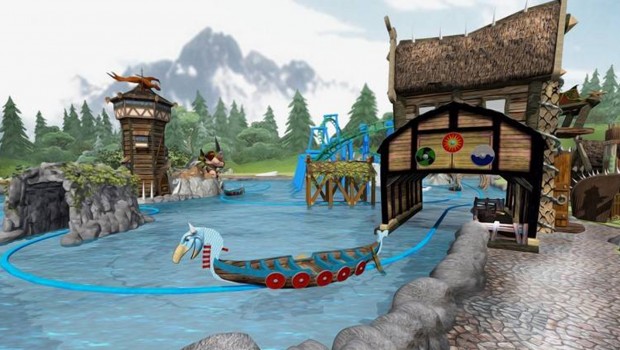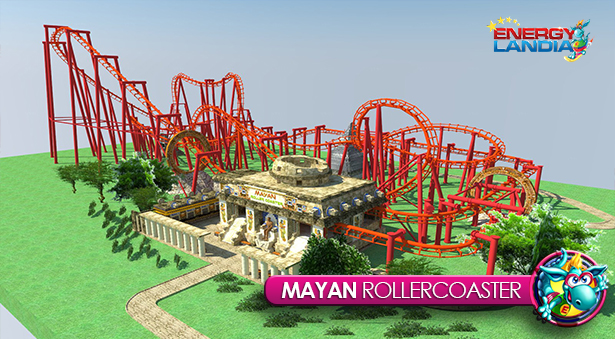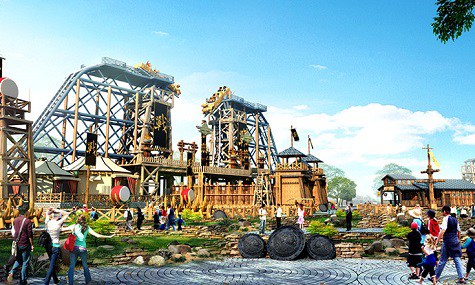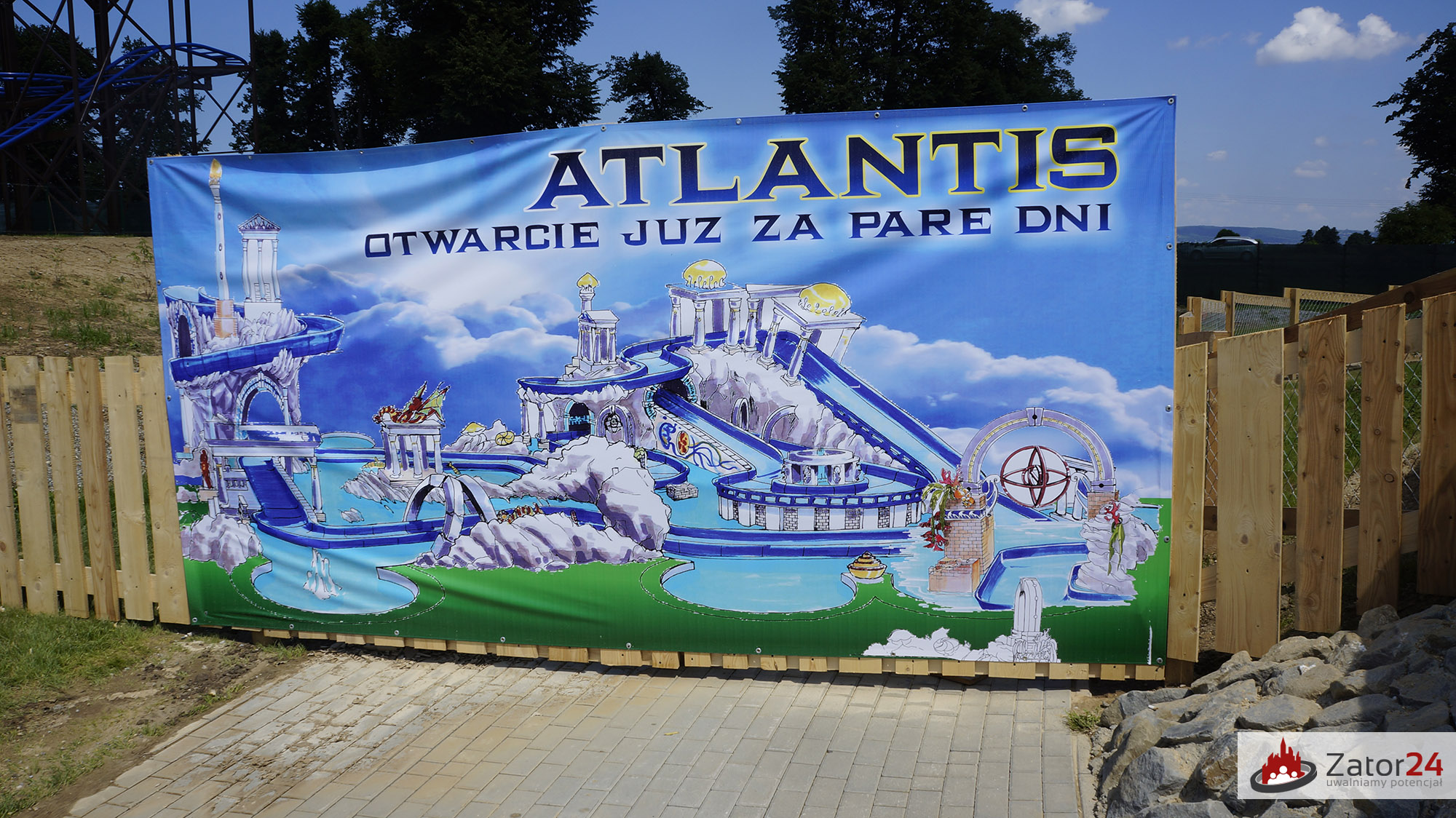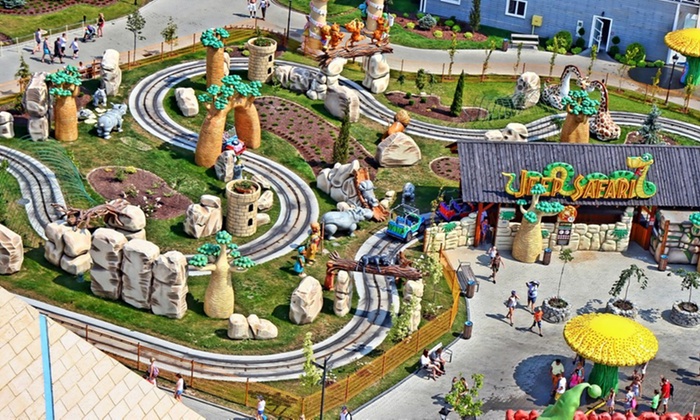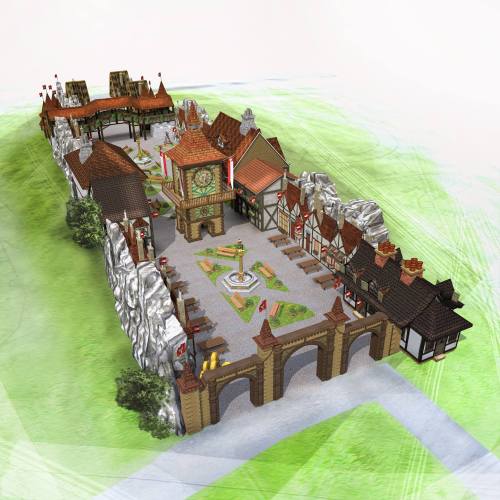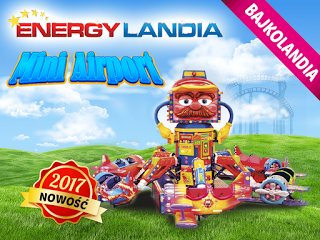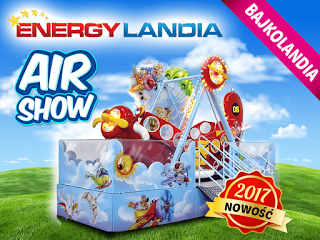 ____________
Splash of Monster Blood @ Joyland
Kunming, China
The forthcoming roughly Warcaft-themed ride scheduled to open in late winter 2017 is billed as a "beast-bloody journey" built for a rumored cost of 16 million US dollars After clicking and chugging up a tunnel swarming full of orcs and monsters, you will be swept through a technologically advanced cavern world then plunged down into water that is promised to be as richly red and thick as human blood and that will manage somehow to smash you from both the front and the back simultaneously.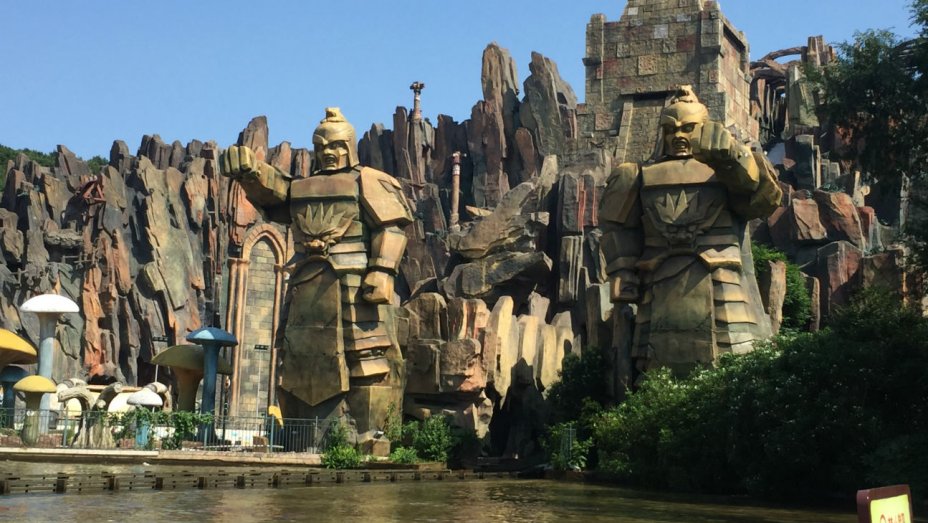 ____________
Skywarp @ Walibi Park
Walibi, Holland
Among its thrills, the dual-loop ride cleverly produces a dueling near-miss element that brings riders tantalizingly close to one another by using a single train with passengers at each end. The technique effectively creates simultaneous two-train operation without a costly PLC that relies on block logic and maintenance-intensive sensors. Thrill-seekers 48 inches and taller, seated facing each other, twist sideways and upside-down as they accelerate through twin Immelmann inversions.
"Skywarp has everything that operators of all sizes desire: Big impact, big thrills, big visibility, and big capacity with a small footprint and a small price," the Skyline team boasted. The ride is 62 feet tall with a track length of 360 feet and fits on a site just 30 feet wide and 120 feet long. It seats 32 riders per cycle and thrills 800 per hour.
_____________
Warner Bros. Abu Dhabi
Abu Dhabi, United Arab Emirates
Construction work began in July 2015, although it appears to be moving at a fairly leisurely pace. Because of the extreme heat in Abu Dhabi, the park will follow in the footsteps of Ferrari World and be housed almost entirely indoors. It is expected to bear little relation to existing Warner Bros.-branded parks, such as Warner Bros. Movie World on Australia's Gold Coast. An opening date in 2018 has been mooted.
Little is known about the contents of the park, although concept art appears to show at least two large water rides and two roller coasters, alongside some heavily themed landscapes. Reports have suggested that the park will host 19 rides, with an on-site hotel and multiplex cinemas also being housed in the same building.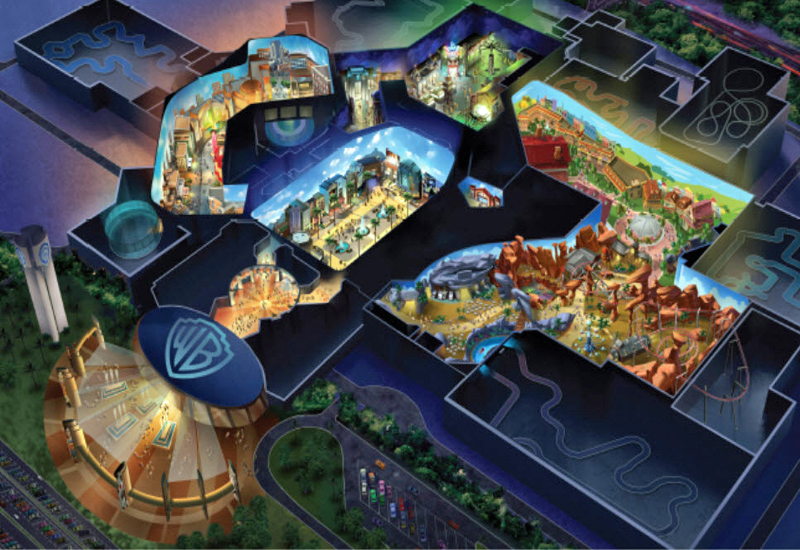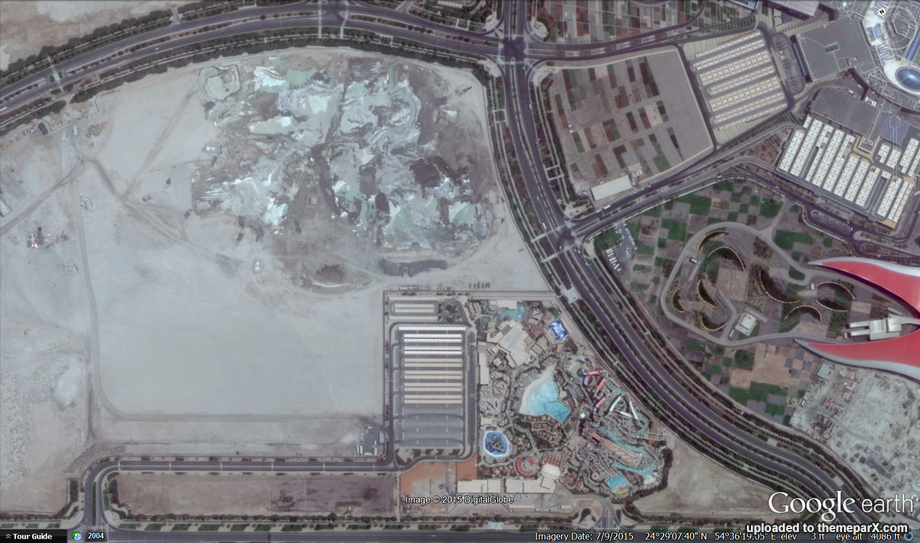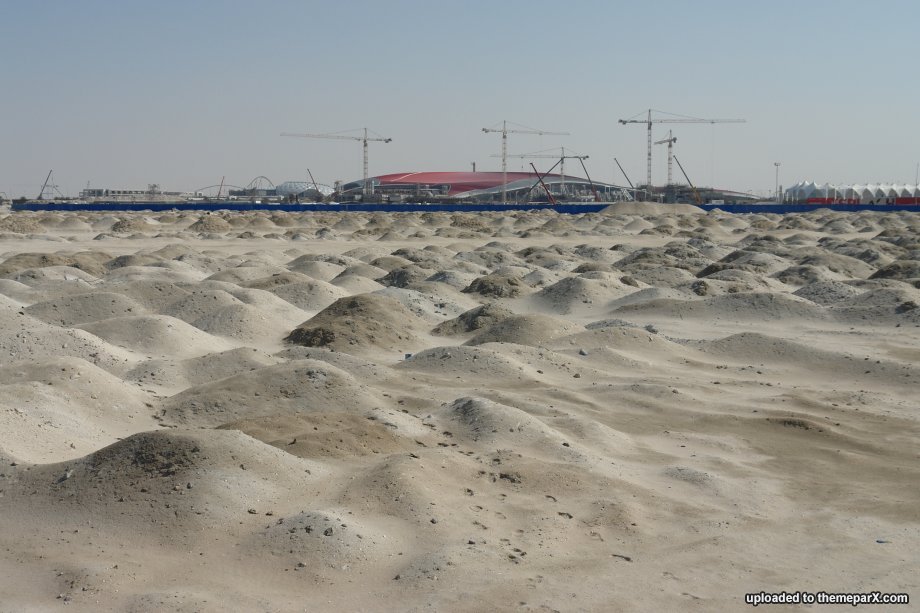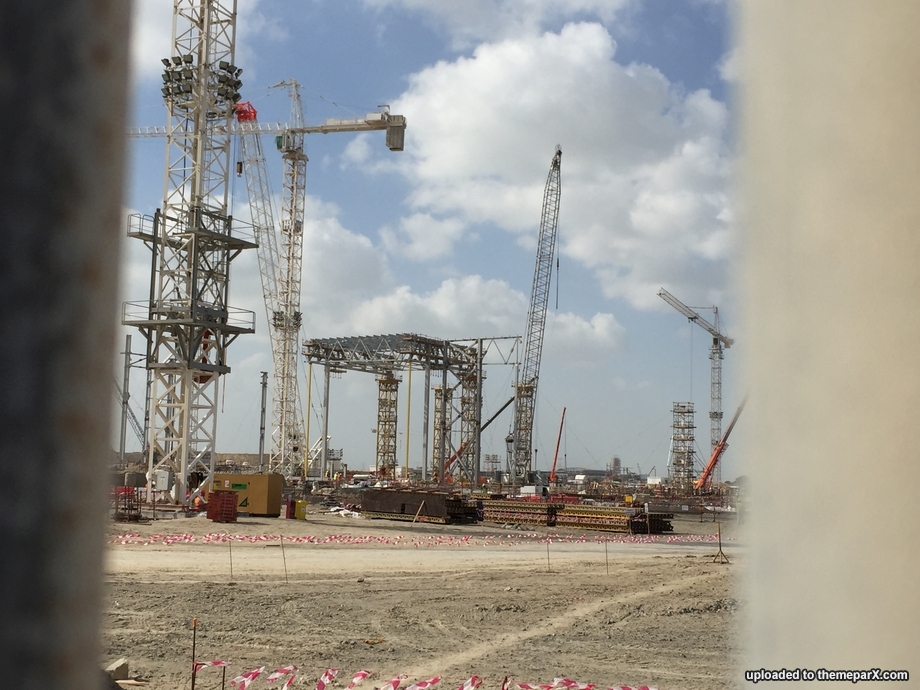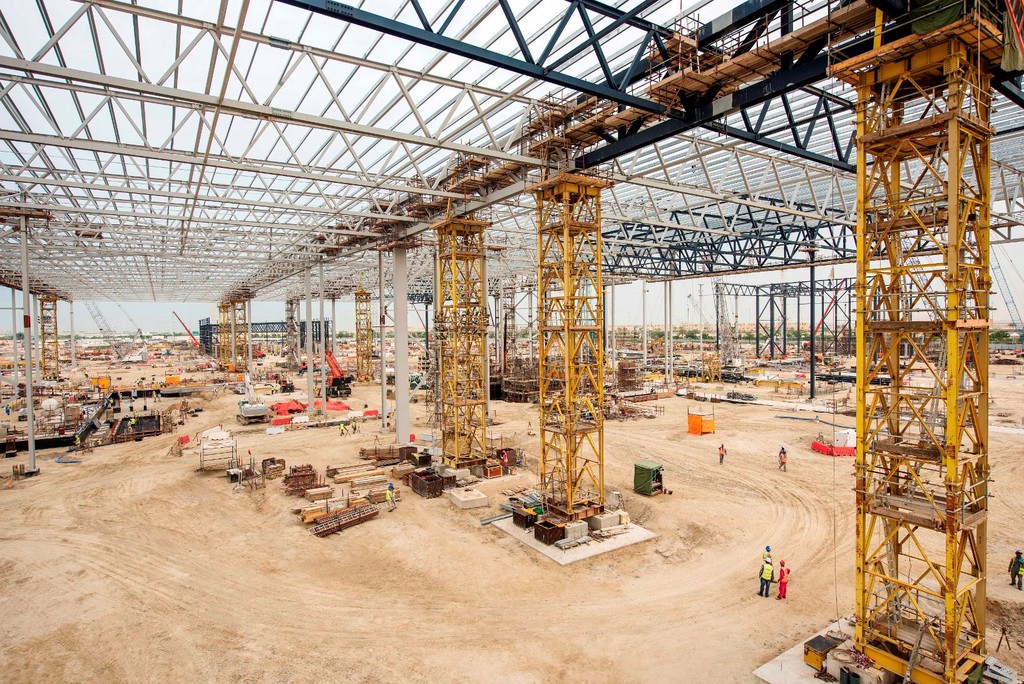 *
p.s. Hey. ** Dóra Grőber, Hi Dóra! Ha, the apartment. A friend found and suggested it. It was amazing, kind of palace-like. And, sure enough, it had palace-level rent too. I told my friend what my limit was, but I think he forgot or something. So that won't work. Onwards. Oh, damn, I'm sorry the meeting with your film friend didn't work out. Do you have a make-up date? I hope it's soon. Yesterday, mm, work, looking at that too-good apartment. I went out and metroed/wandered around looking at Paris's new Xmas decoration-costume for a while. Paris always looks magical at Xmas. They do it up here. That was nice. Not too much else, but that was enough. What did your Tuesday hold? xx , David Ehrenstein, Hi, David. I read that about the Beatty film. One of my little fetishes or whatever is reading the weekend box office reports. The best, or nerdiest, if you or anyone ever wants to dig into movie opening stats, is Scott Mendelson's reports at Forbes, btw. Well, as far as the dying of cultural history, folks like you and me have to do our best to keep the greatness in the past alive, I guess, and I think we're both doing our best in our own ways. I have faith. Thank you for the Bresson thing. And the formatting of the comment was cool, very Richard Kostelanetz-like or something. ** Jamie, Hi. Ha ha, that was good one: Denzealot. It's fun just to try to figure out how to pronounce it. I can't compete with that, or at least not today. You wrote a thing for an illustrator that he or she was then going to illustrate? The apartment I looked was a wow apartment but about 7 times to expensive for the likes of me. Things are good, yep, and you as of this moment? Really good? Love back and squared-plus, Dennis. ** TomK, Hey. Yeah, it was really, really good, man. And being published by Entropy is awesome. It's maybe the best lit site out there, I think. I'm awfully glad you got through that mistaken thought that you should stop writing. It's maybe good to go through those thoughts, though. Reinforcement from the very core. ** Tosh Berman, Thank you, Tosh. It wouldn't have come about without your inspiration. My total pleasure with a deep bow, in other words. ** Marilyn Roxie, Hi. I do like Claude Chahun, yes. There was a really good Cahun retrospective in a museum here maybe a year ago. Definitely encouraging thoughts re: you pursuing the Second Life-derived work. Really, really liked it! All the best to you! ** Steevee, I like your new script idea. It doesn't sound trivializing. Humor is one the best and most effective vehicles for embedding instructive information. ** _Black_Acrylic, Hi, Ben. Yeah, I'm going to pursue an Alan Clarke Day and see what I can come up with. That is spooky and very interesting news/coincidence/tidbit, yes indeed! ** Jeff Jackson, Thanks a lot, man. Yeah, the post I made about his stuff years ago was focused on 'Putting My Foot in It'. I think my favorite Crevel is 'Difficult Death'. It's very o.o.p., unfortunately, but the late, great Northpoint Press did a beautiful edition of it years ago. Worth getting, for sure, if you come across it at a reasonable price. Definitely on a pursuit of an Alan Clarke post. Oh, 'The Attraction of Things' is quite luscious, prose-wise. Lydia Davis is very into his work and champions it. Very wrought, complicated sentence structures, quite beautiuful. That book is in my next '4 books I read recently … ' post on this coming Friday, so you can read a bit more about it then, if you like. ** Kyler, Hi, K. I can see that the suicide topic is not a publisher-grabber in and of itself. But hang in there, or make sure your agent does. Oh, do alert me and the rest of here when your article is published. Excellent! Congrats! ** Misanthrope, I thought you might. As I guess I said. Ha, very nice Chris Rock quip there. When I was a kid, a millionaure was like the top, top thing you could be. Now it seems like mere millionaires are considered to be mere start-up wannabe rich people or something. ** Sypha, Hi. Decisions made because of guilt don't count, man, ha ha. I think what Stephen Thrower said about Barker rings true. That day when I hung out with him, it did feel like he kind of envied me doing the 'out-there' work I do, which surprised me. I think it must be difficult when your interests are 'out there' and experimental, but your gifts as an artist are for writing well and accessibly. Oh, it was the Marilyn Roxie video I linked to in the comments yesterday that I was espcially recommending. Although I also highly recommend her recent Day as well, which I think is also up your alley. ** Okay. Today I am again, as I am occasionally, indulging my fascination with amusement parks, rides, ride technology, defunct rides, and so on and so forth. For those of you out there who are curious, willing, or in-the-know. See you tomorrow.