* (restored)
—-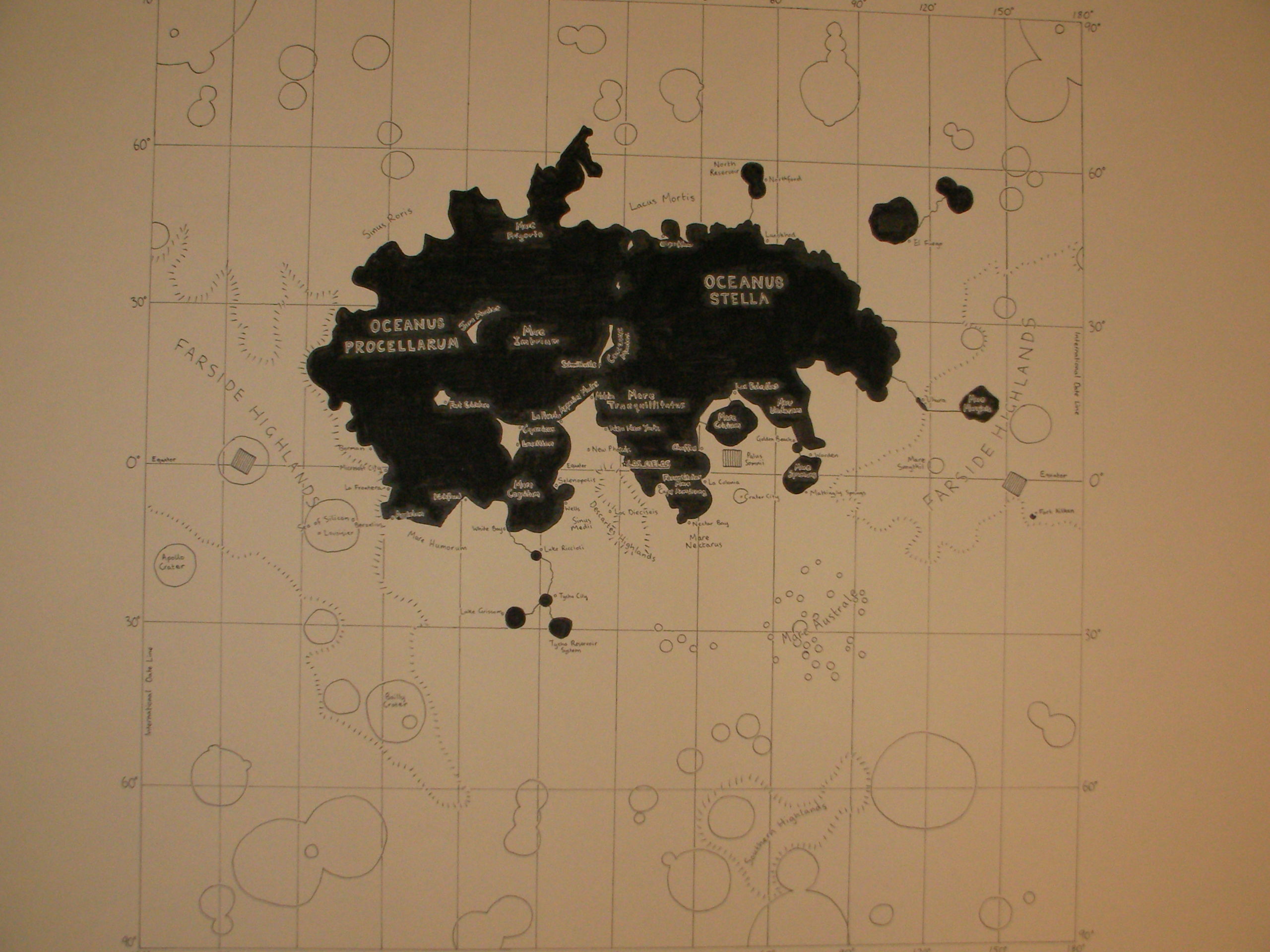 'Charles Avery arrives, quite by chance, at an island that he believes to be uninhabited. It's not. Fascinated by how it differs from the world he has always known, he begins to draw and to describe those differences. Like any plundering anthropologist-cum-archaeologist, he brings stuff back from this magic place to show us how the world he has chanced upon differs from our own. Of course, like Swift, what Avery is really doing is using his "discoveries" as an opportunity to satirise our own world.' — Michael Glover, The Independent
'In 2004, Scottish artist Charles Avery began making art work based on his imaginary territory, which he simply calls 'The Island'. A mixture of Cairo, New York and Avery's own childhood home on the Scottish isle of Mull, the Island is peopled by faint, tetchy-looking women and gruff, wizened men who occupy a world where there is no distinction between imaginary and physical reality. Taking a range of philosophical theories as guidelines, Avery has created a sort of metaphysical ant farm. On the map of the mirrored archipelago that forms his world, clever puns abound: the Analitic Ocean, Cape Conchious-Ness, the Causeway of Effect. The noumenon – Immanuel Kant's concept, which describes an unknowable thing that cannot be observed with the senses but only conceived of or believed in – is here a debated beast whose existence is unconfirmed but for which the Island's hunters relentlessly search.
'Wall texts describe this society's paradigms, cults, creatures and places. Large drawings and physical artefacts accompany each text, fleshing out The Island as a vibrant place of constantly shifting existence, but the incessant dialectic of which inevitably seems to arrive at an existential stalemate. The drawings are unfinished, erratic in the precise minutiae they focus in on, as if excerpts from Avery's ethnographic notebook. Like William Hogarth or George Cruikshank's bustling street scenes, there is a distinct sense of alienation, highlighted further by his characters' detailed, emotive faces, whose grim caricature recalls more contemporary illustrators such as Daniel Clowes.
'The gods, like everything else on The Island, are a profane embodiment of abstract concepts. Take, for example, Mr Impossible, who was deemed a god by a trio of drunken philosophers, arguing that owing to his ridiculous physique he was 'highly improbable' and 'therefore he is essential'. The role of philosophy as status-giver in Avery's project is telling. The endowing act of creating an avatar pervades his world, each aspect of The Island an emblematic transcription or one-to-one analogy of some philosophical tenet. This endowment extends to our guide's own choice of presentation, using the museum set-up to provide us with a static portrait of this foreign place. The philosophy of this exhibition is meant to be an exhaustive epistemology, a summary of characteristics presented to us with an air of finality and predetermined readings.' — Chris Fite-Wassilak, Frieze
Further
Charles Avery @ doggerfisher gallery
Video: from 'The Knight's Move', a lecture by Charles Avery
'Charles Avery: Mythologies' @ Map Magazine
Artist of the Week: Charles Avery @ The Guardian
Momus on Charles Avery @ Click Opera
Charles Avery interviewed (in French)
Charles Avery @ Faye Fleming & Partner
'The Islanders: An Introduction' @ Art and Philosophy
Book: Charles Avery 'The Islanders' @ Cornerhouse
Book: Charles Avery 'The Art Atom' @ atopia projects
Extras
Quotes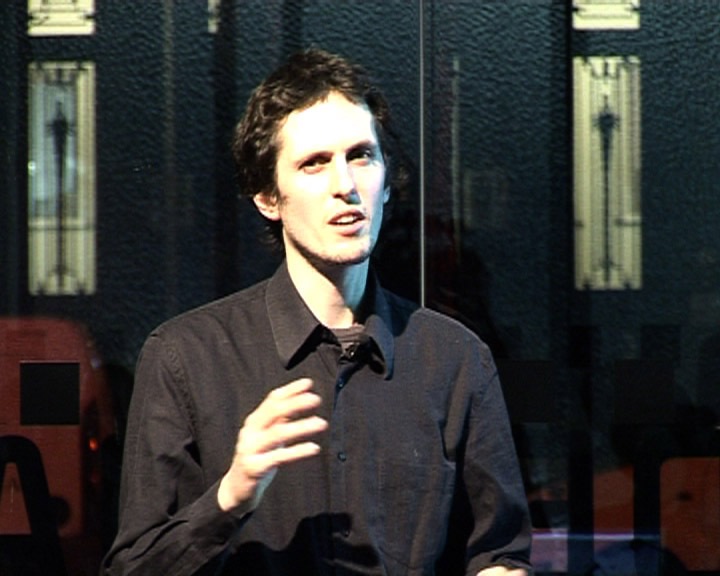 "A lot of writers say: 'Write what you know', so I've based it (the Island) on my direct experience, which is growing up on the West Coast of Scotland, some time in Edinburgh, some time in Rome and a lot of time in Hackney. You'll find a distillation of these in the works."
"Film is my most important cultural medium. The characters in The Island are similar to a Coen Brothers film in the way [the Coens] favour the same actors from film to film."
"I don't want to it to look like sci-fi, or 'Hey, this is weird and wonderful!' I sometimes think, have the people who say these things actually looked? What is so weird about this place? There are a few weird animals, but nothing weirder than would turn up in Australia, they're just different, they're completely plausible. The Gods are a strange-looking bunch, but if you look at all the gods human beings have evoked I don't think they're particularly weirder."
"People have perceived some kind of satirical content to this, and there really isn't. I think maybe people have mistaken my ultra earnestness for cynicism. I don't see it that way."
"Some people talk as if it's a prison I've created, but it's the opposite. It gives to freedom to explore the ideas I want to explore. I might have a drawing which is more about mathematical philosophy, and one which is more about people. If you create a space where you put the things you don't have to relate them intellectually, you relate them spatially. It's about turning that intellectual space into a physical space."
"The Island is not a parallel world, it's part of this world, therefore it is a fiction. I use the word 'fiction' very broadly. History is a fiction, art history is fiction. Maybe reality is the biggest fiction of all."
Book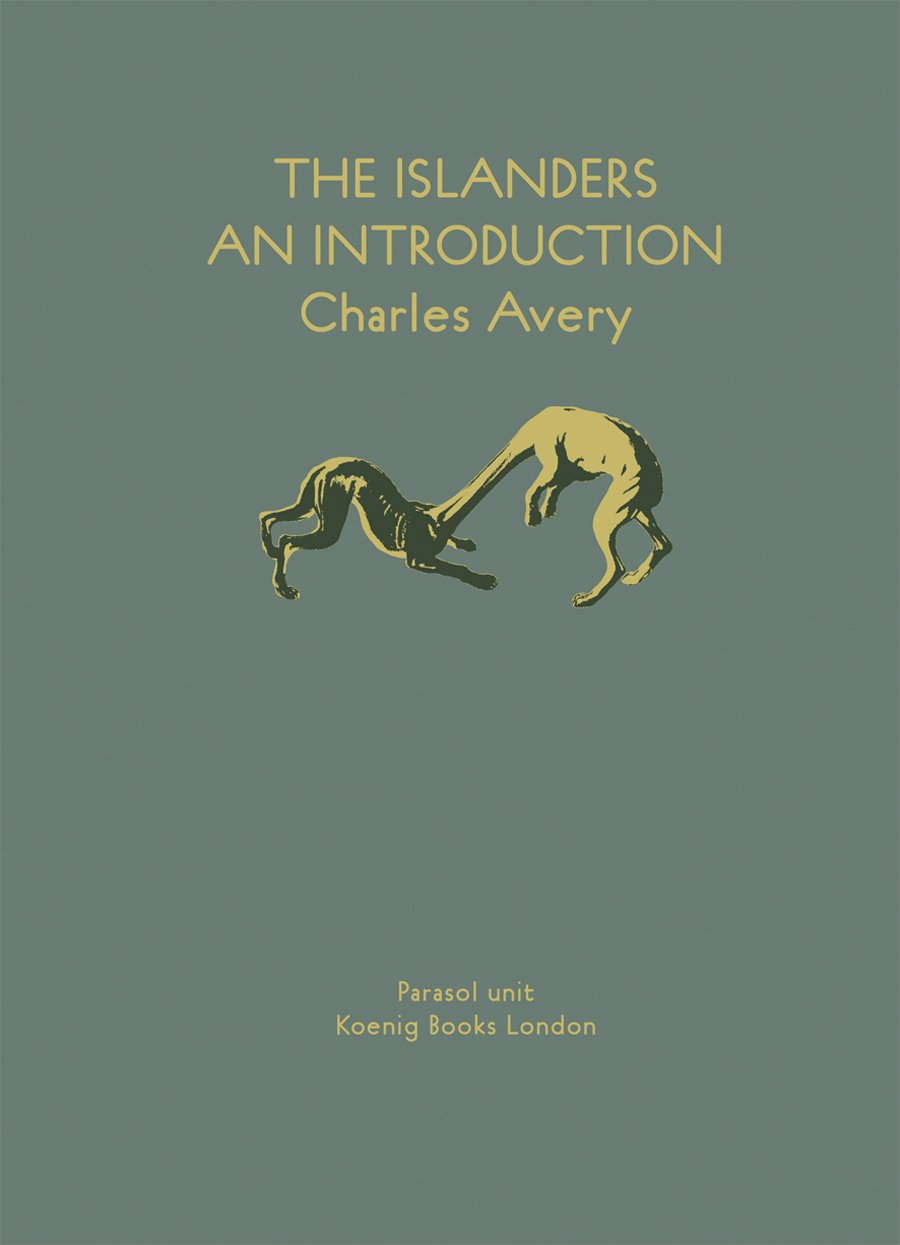 Charles Avery The Islanders: An Introduction
'Avery has created texts, drawings, installations and sculptures which describe the topology and cosmology of an imaginary island, whose every feature embodies a philosophical proposition, problem or solution.
'Imbued with a formal beauty, humour, and a spirit of philosophical enquiry, these vivid and intricate works invite the viewer to recreate the Island in their own minds, and to use it as an arena for exploring philosophical conundrums and paradoxes.
'This much anticipated book is the culmination of the first phase of a totally unique project created by this very promising, young British artist.' — Corner House Publications
Show
'I had sought this strange land with a view to being its discoverer.' — Charles Avery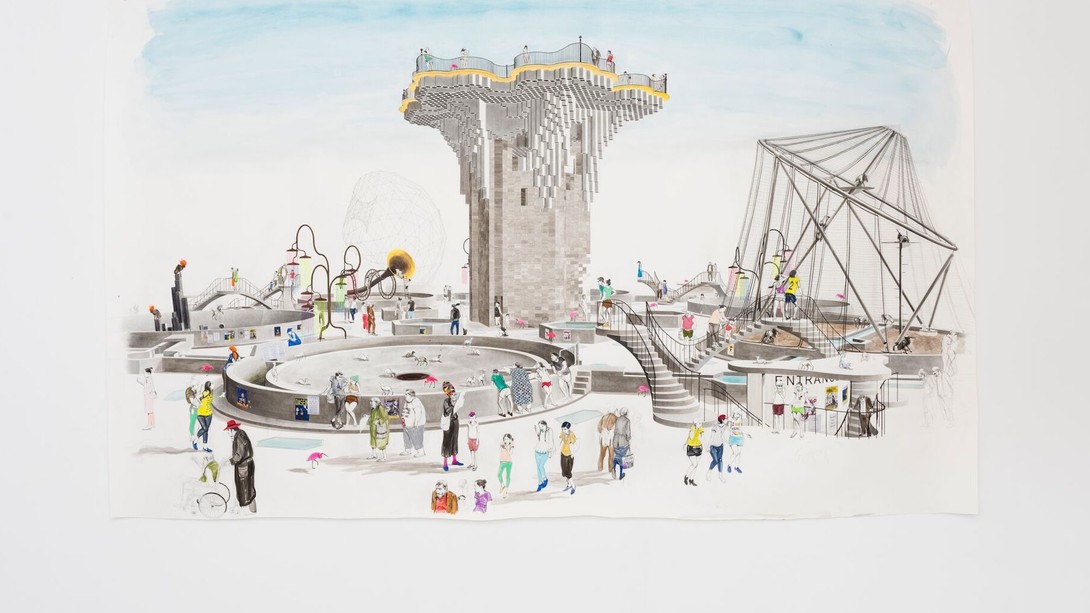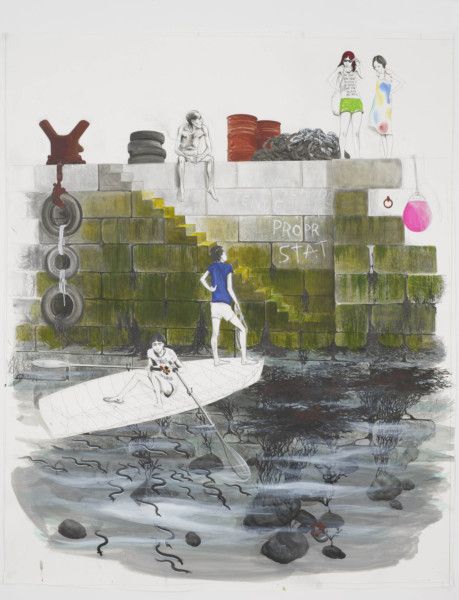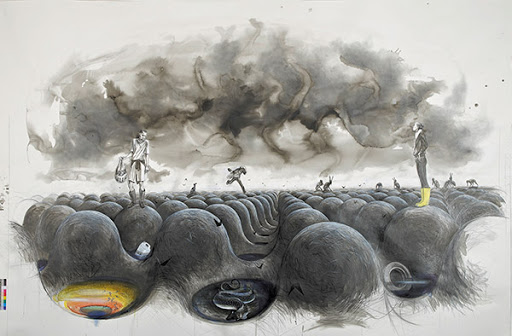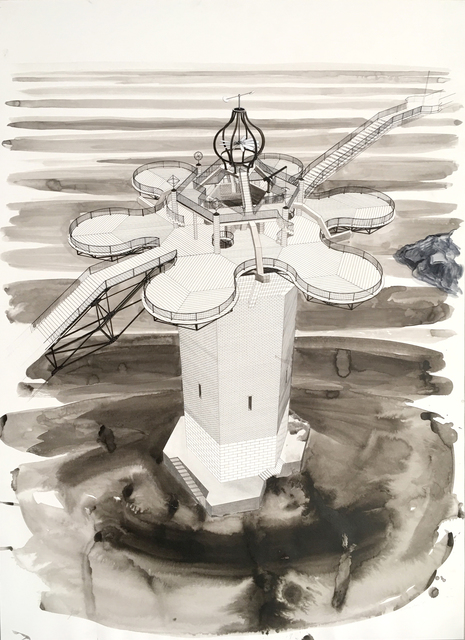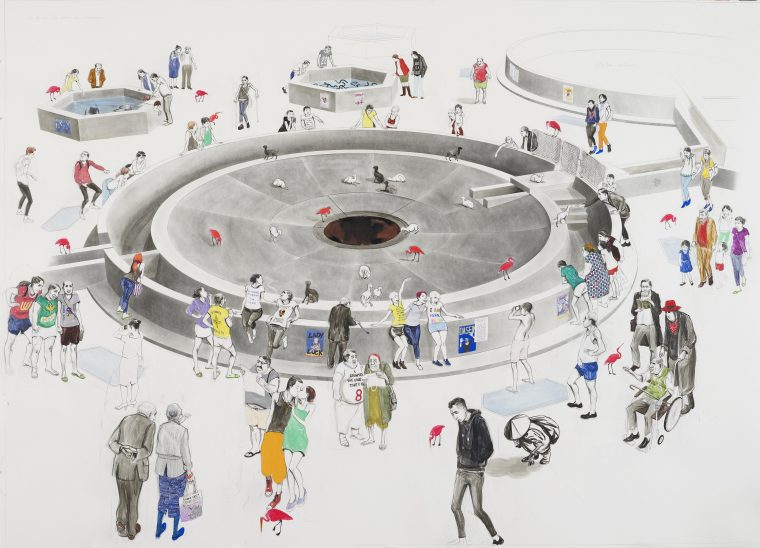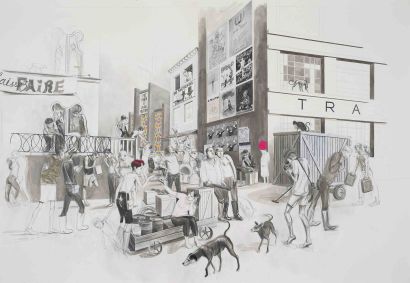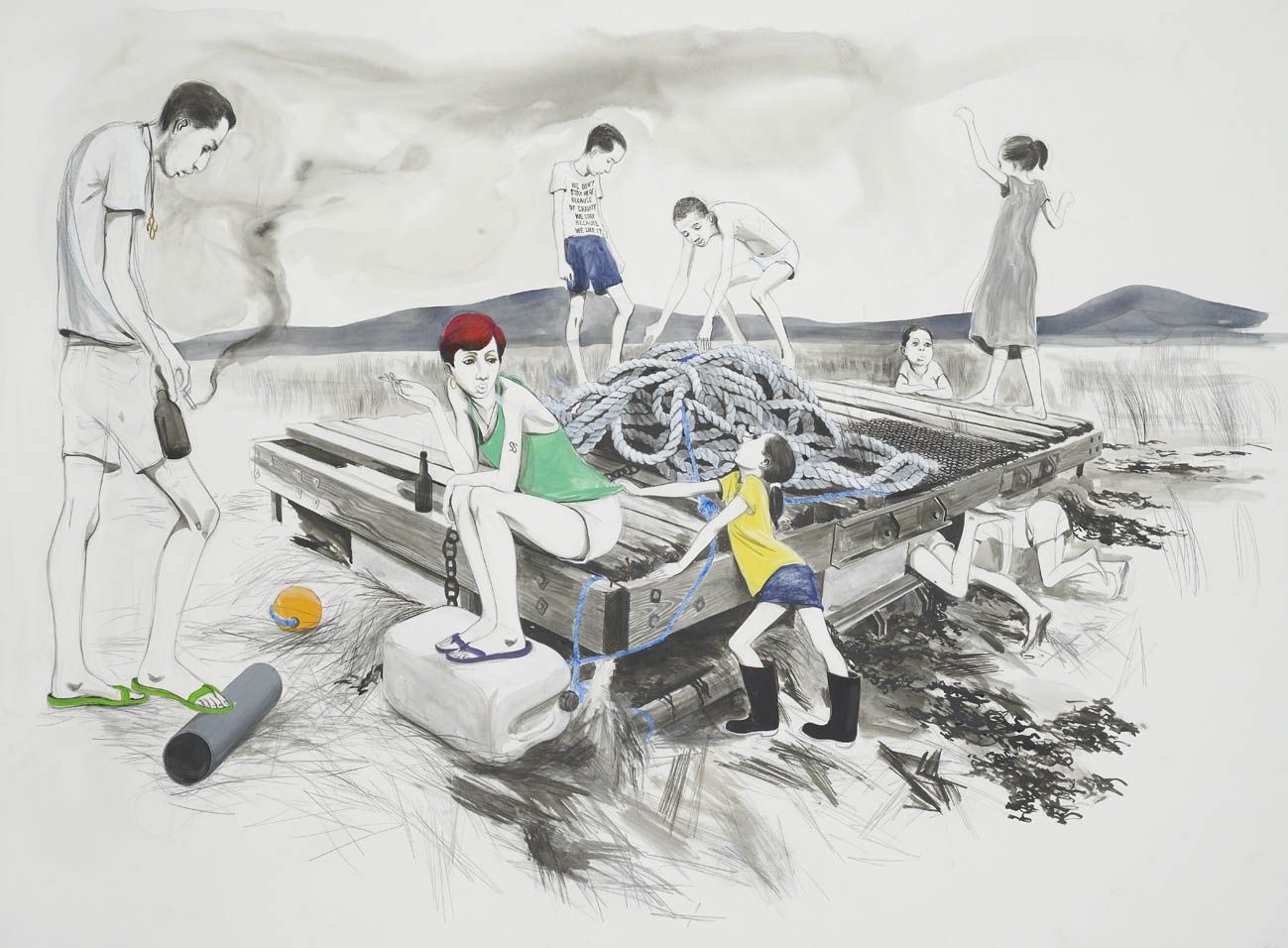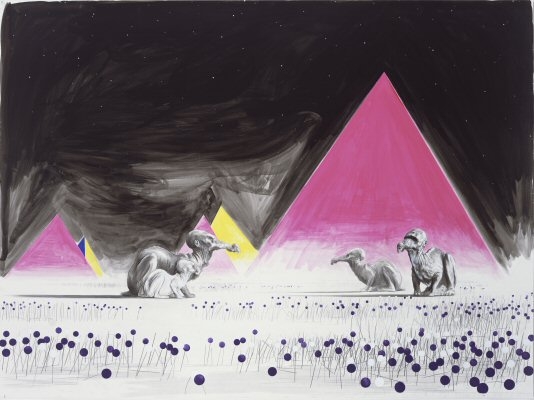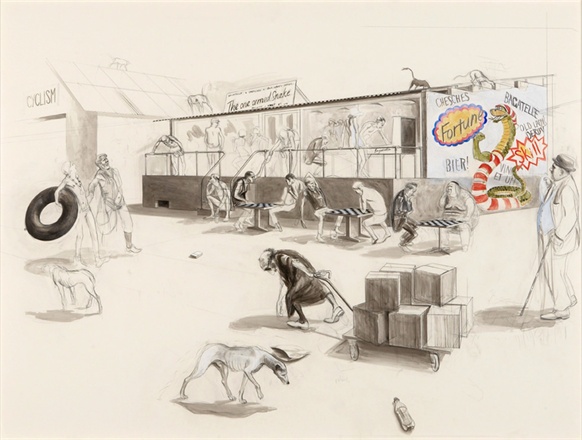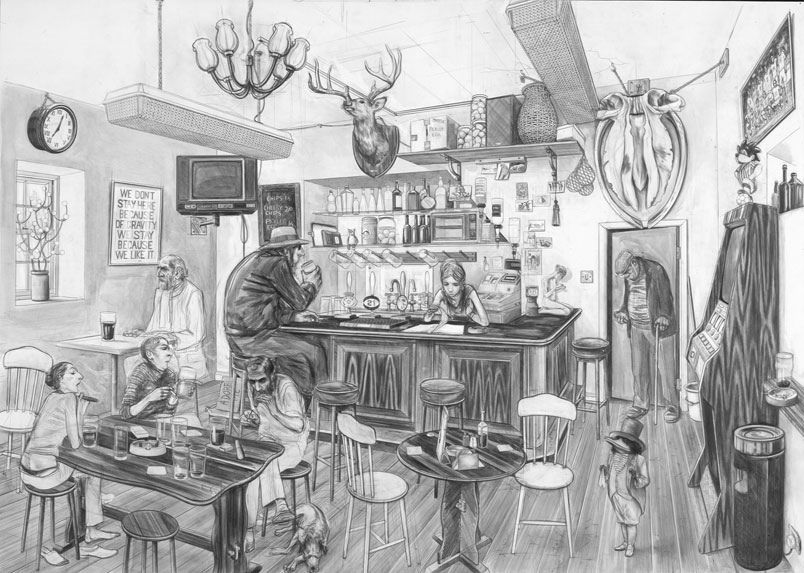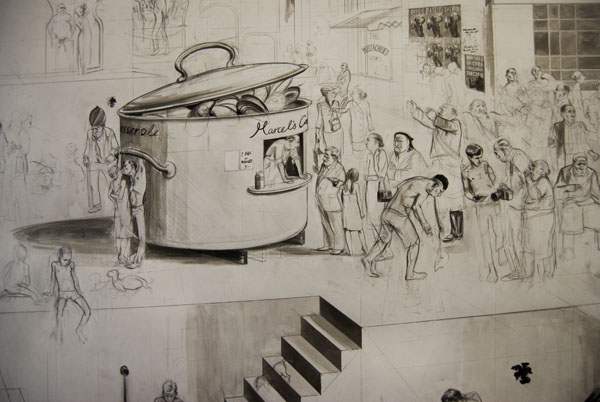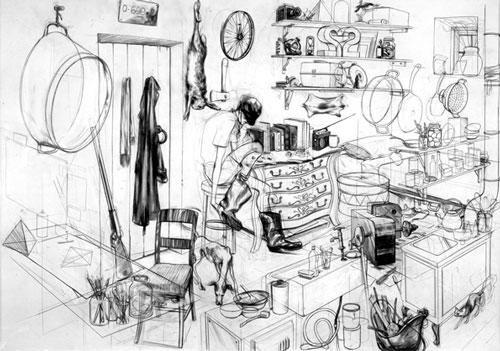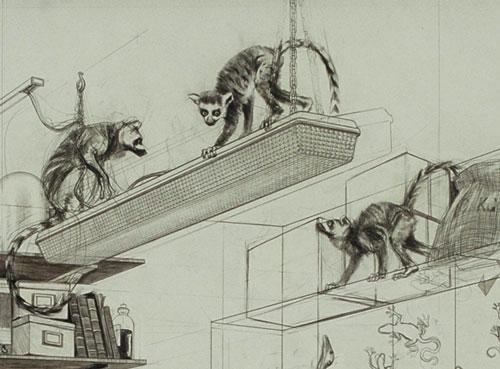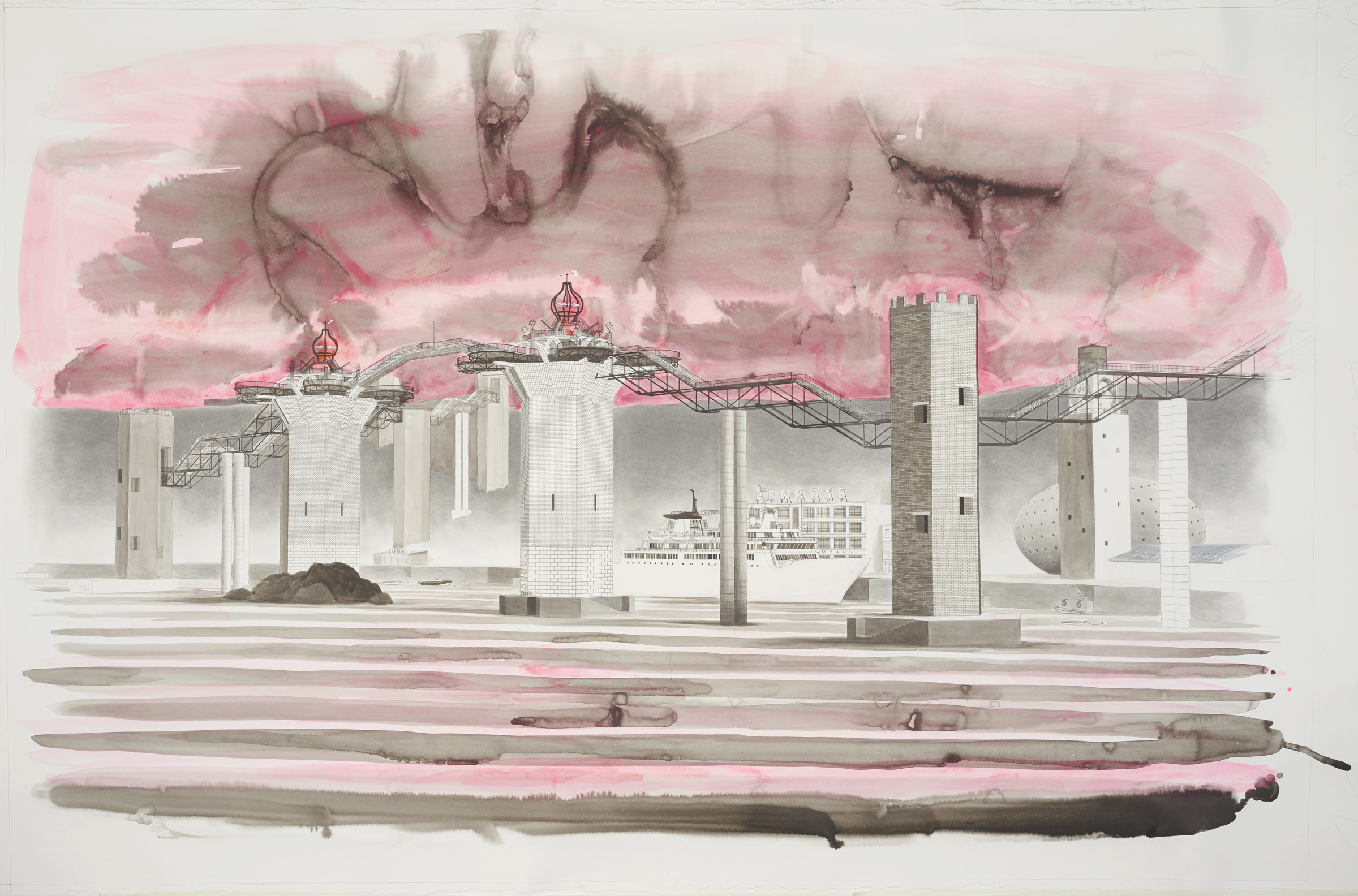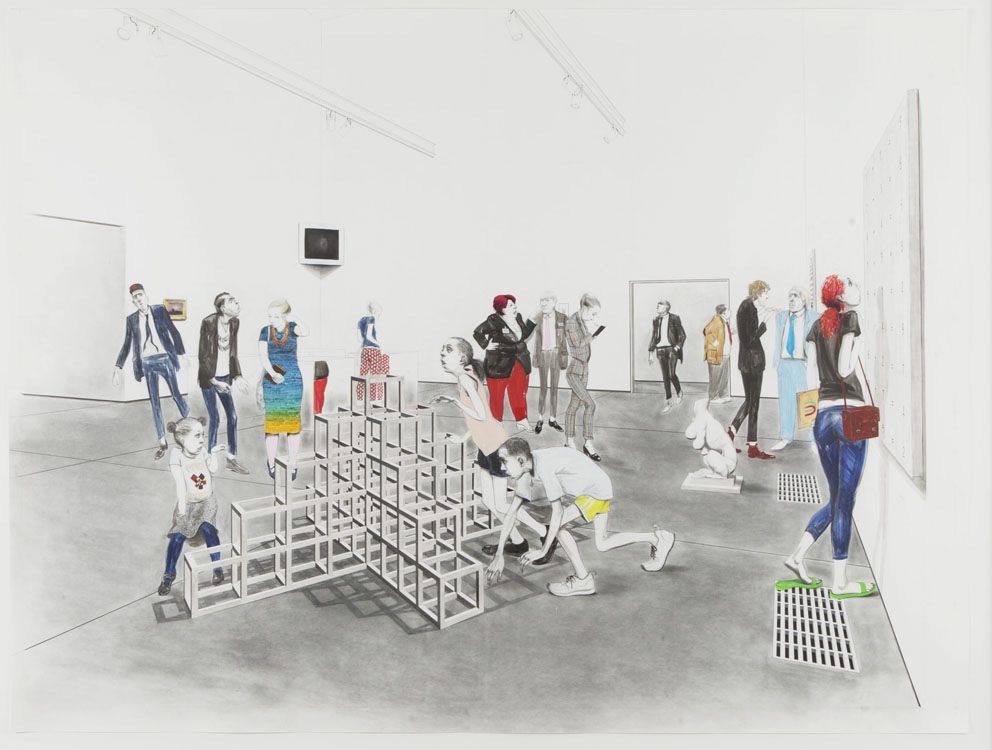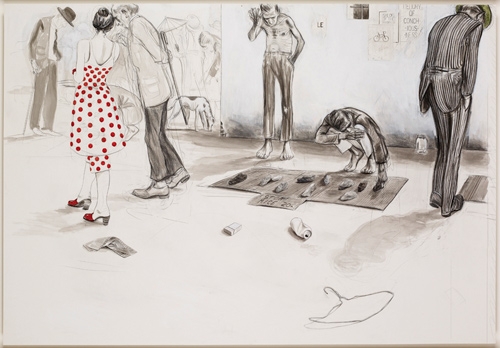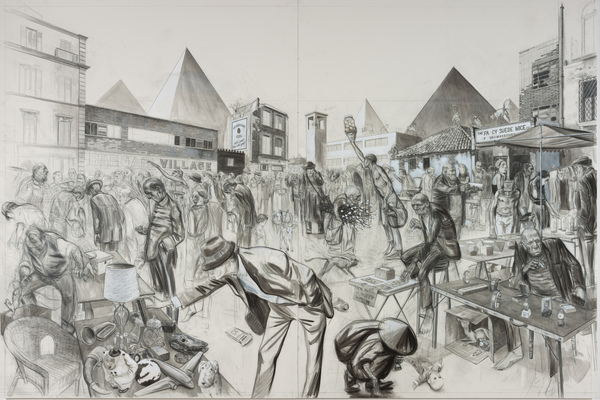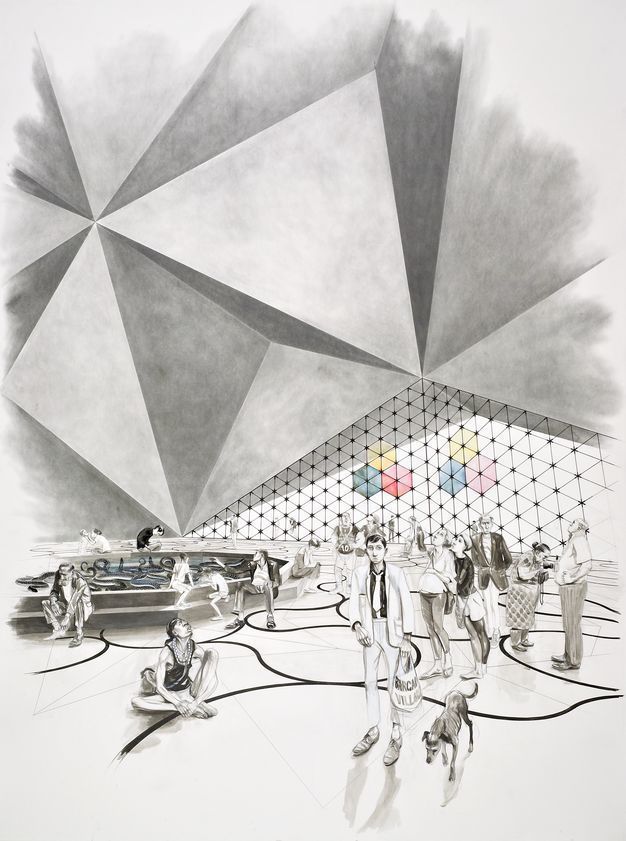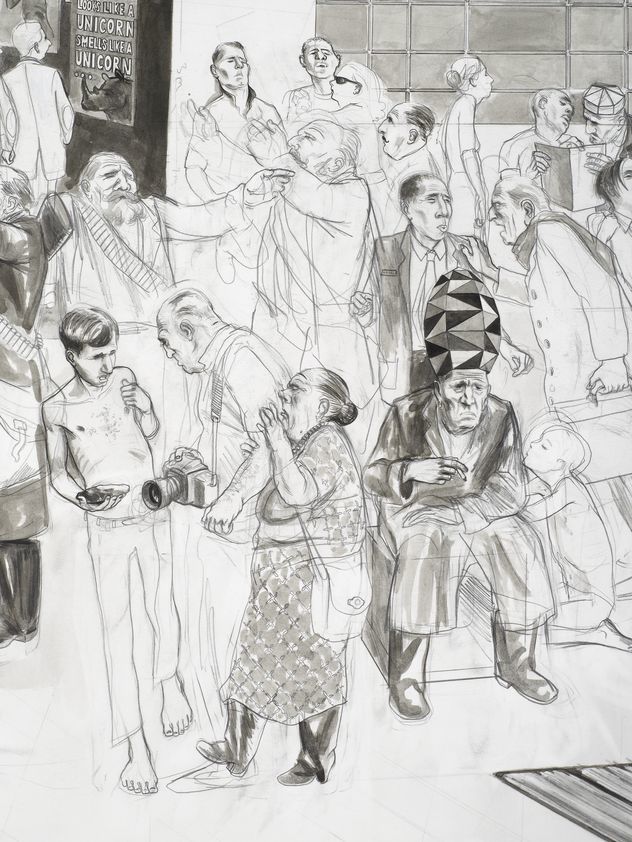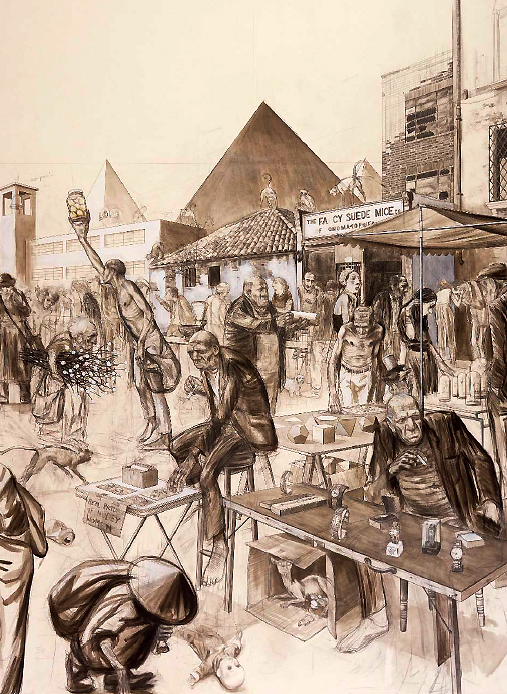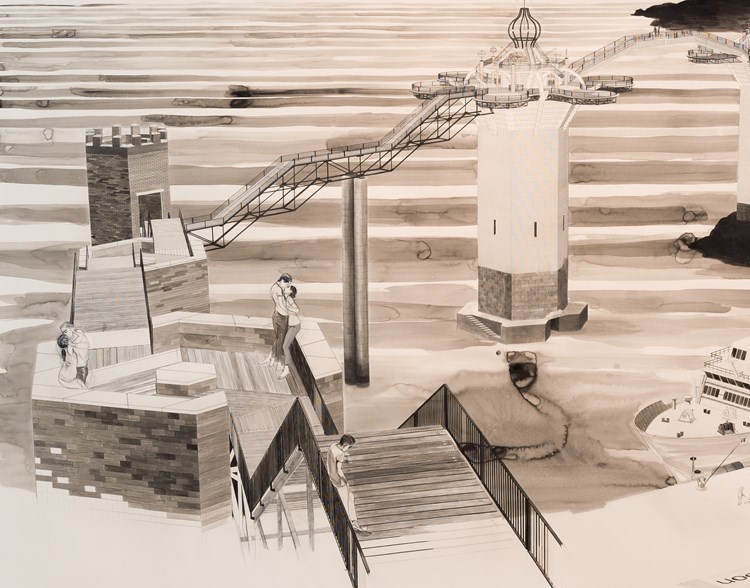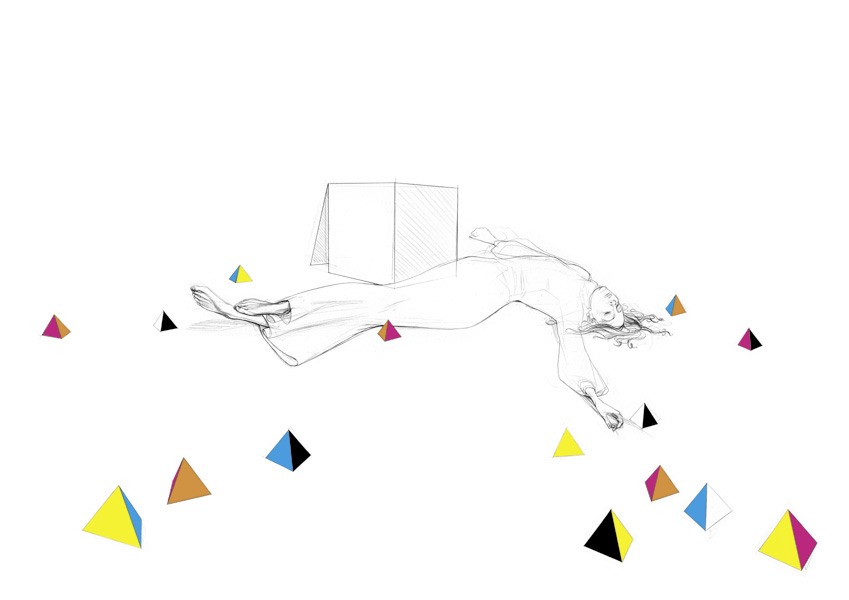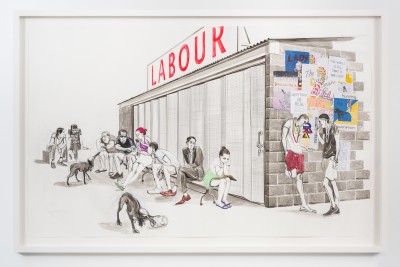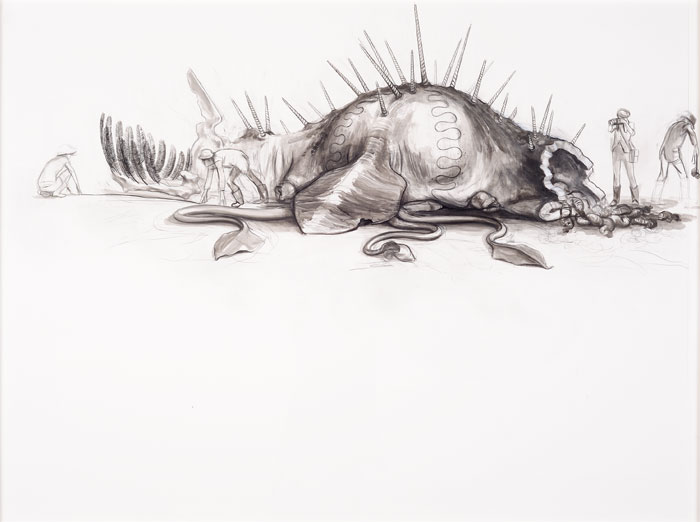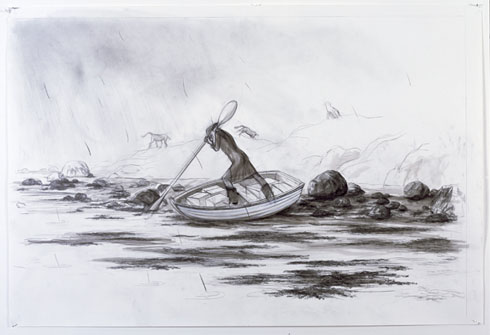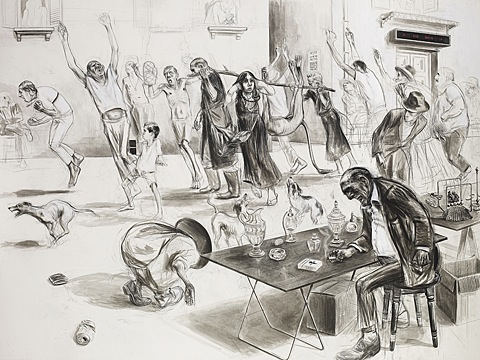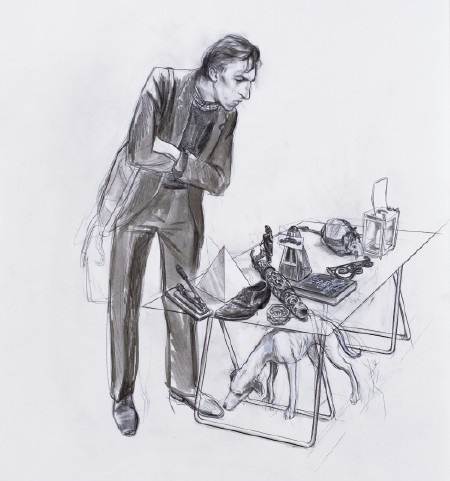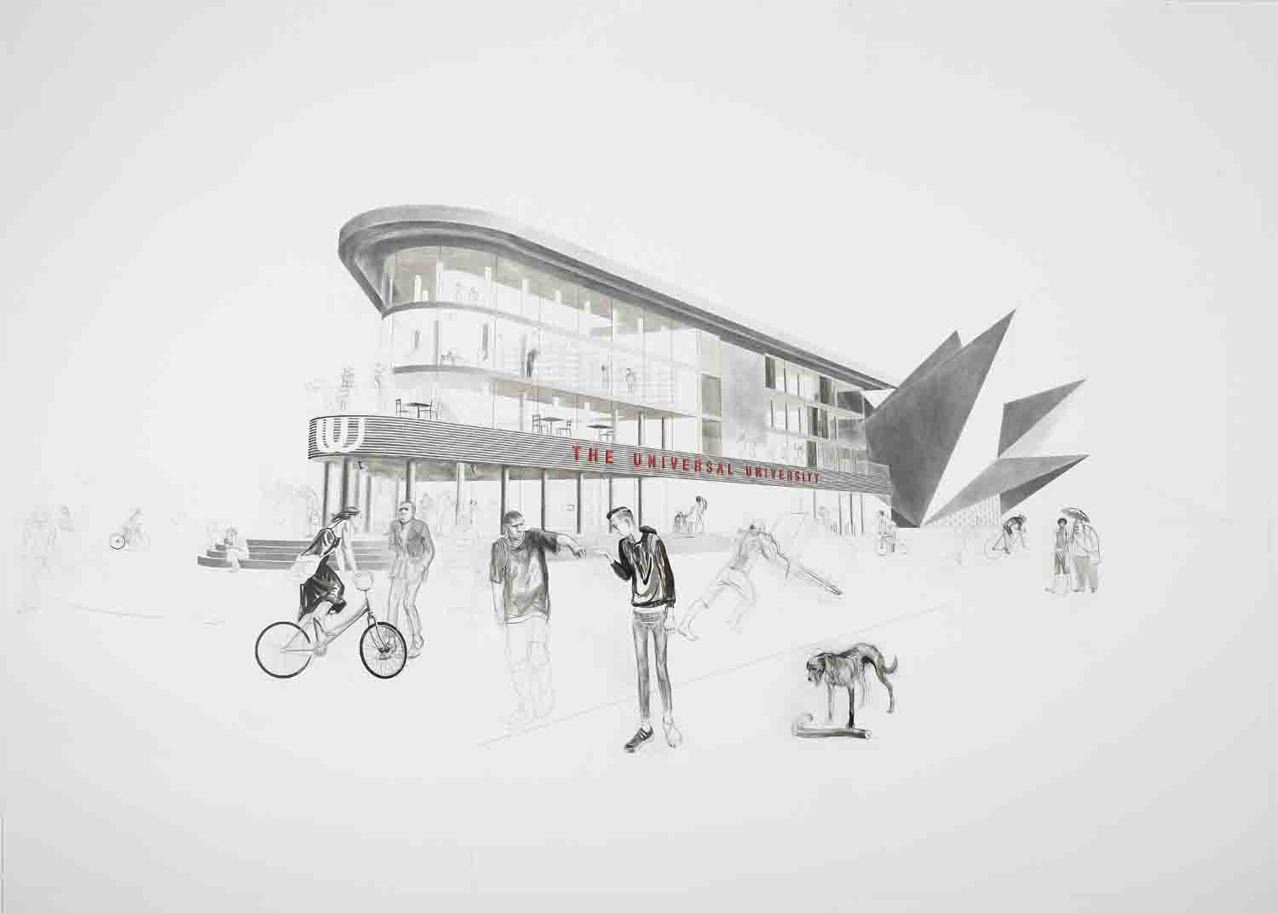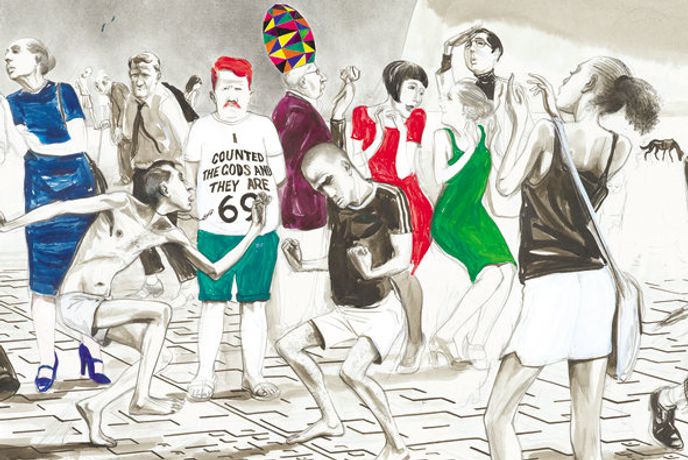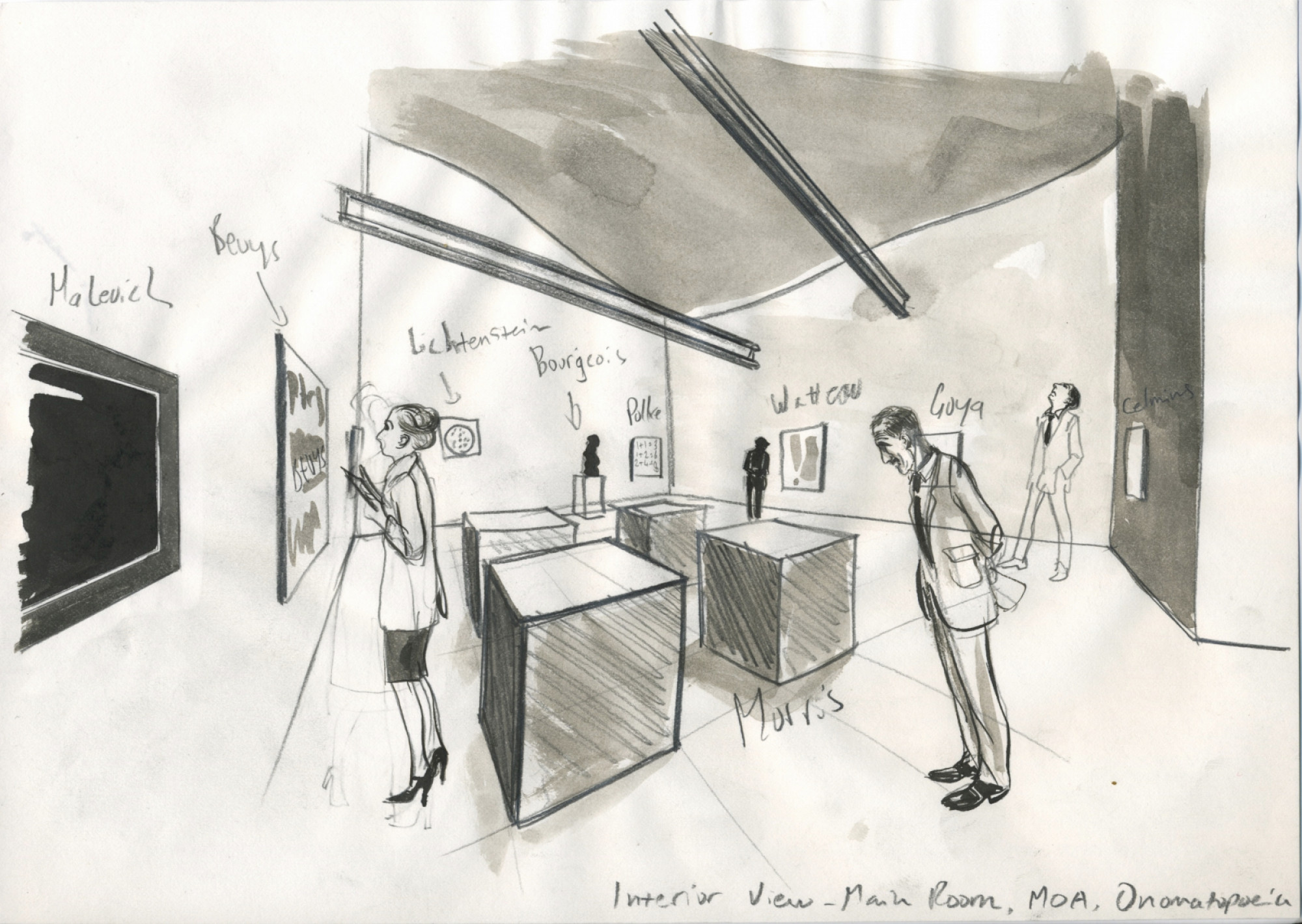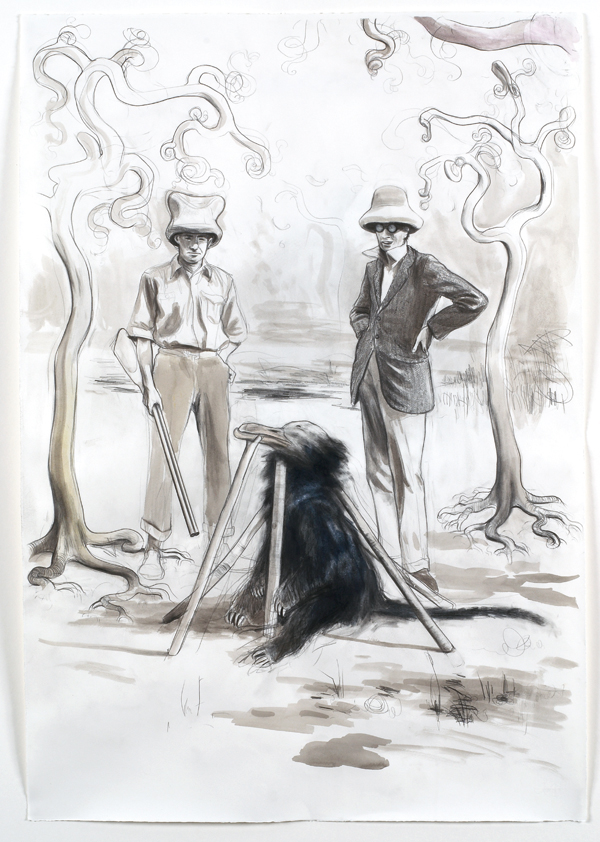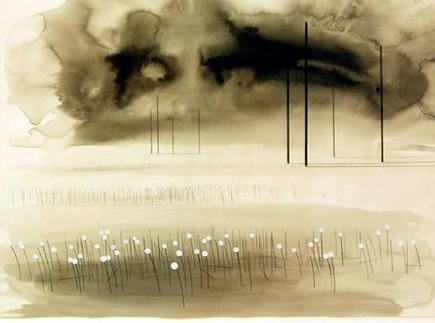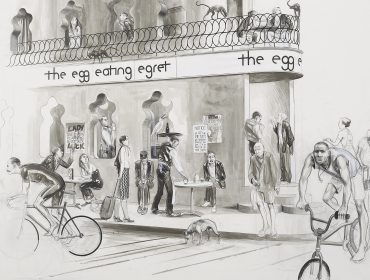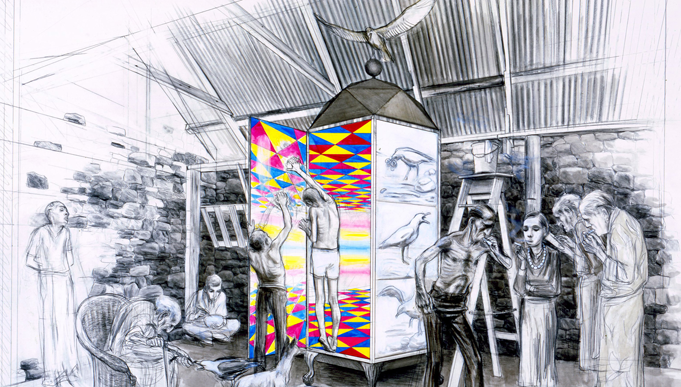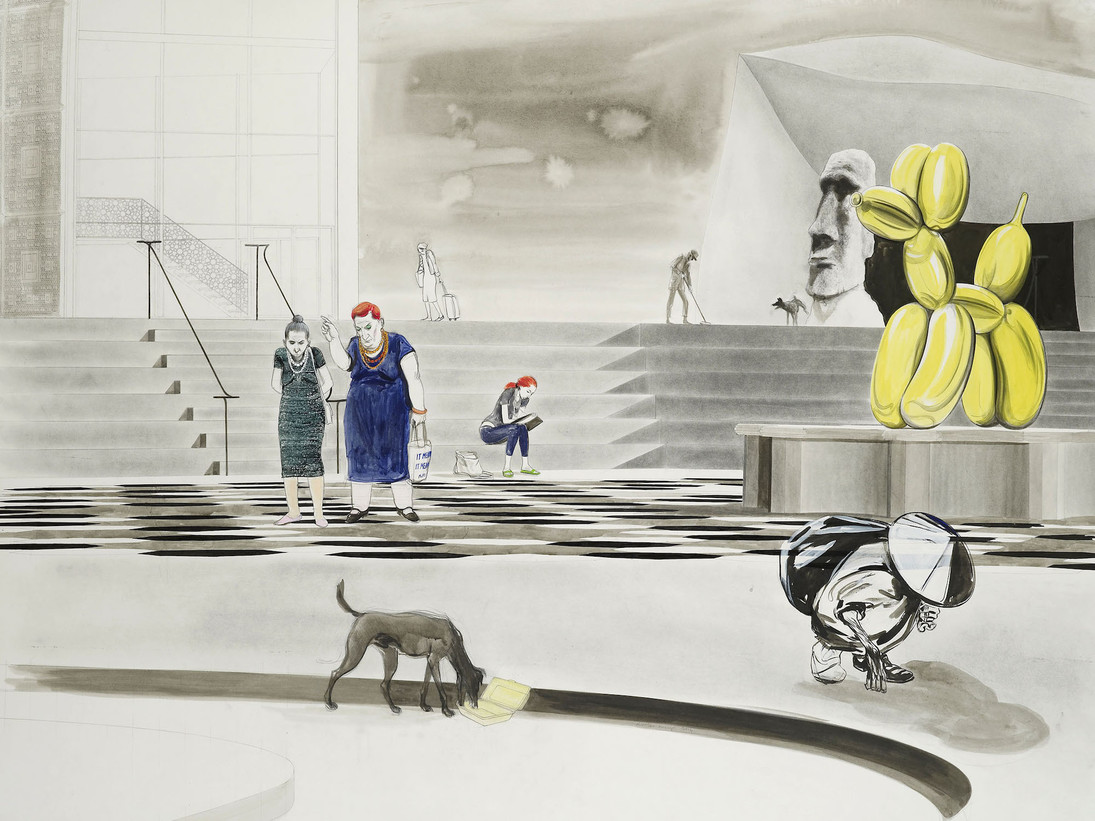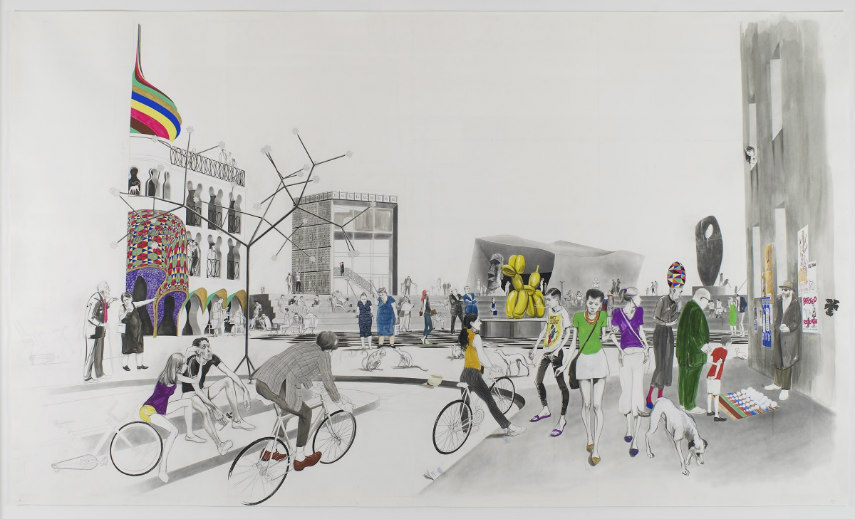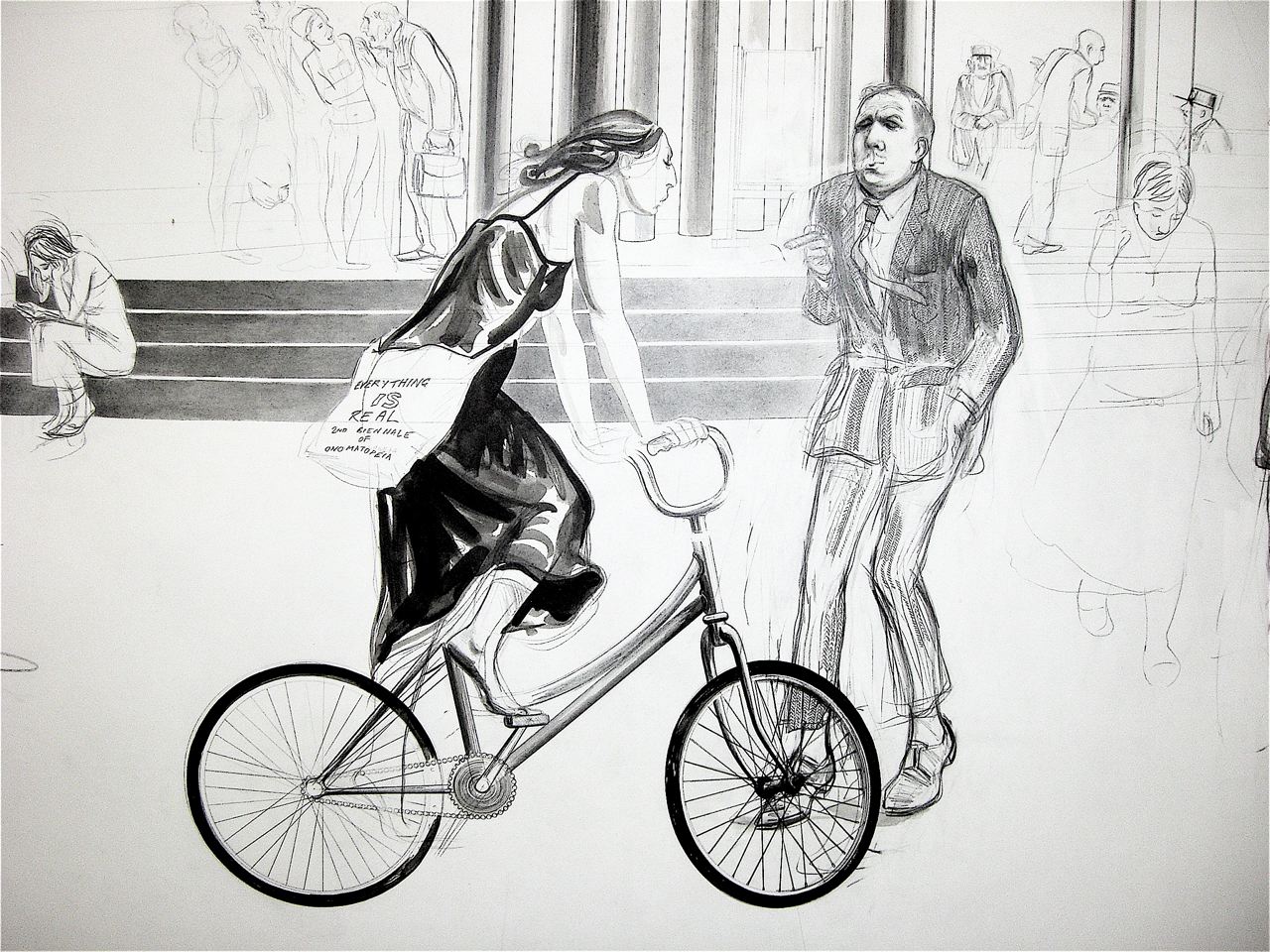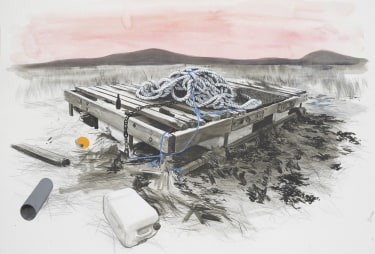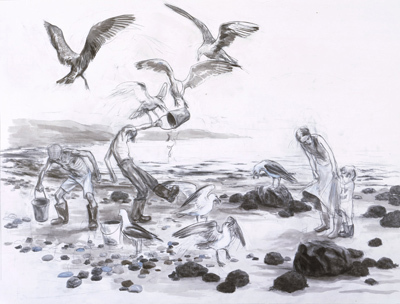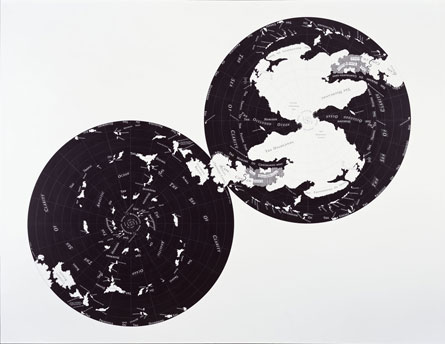 —-
*
p.s. Hey. ** David Ehrenstein, I … don't think I know those Langston Hughes books, but of course now I intend to. Thanks. ** Keaton, Hey! Cool, just hit me up when the time's right. I'll be here and around. It's cold but not that cold in Paris. It's kind of very eerily not very cold, actually. Edinburgh though, … that might be something else. Excellent! ** Sypha, Hi. Pleasant sounds very nice. I really like the sound of that Pleasant Oregon Trail scenario/story of yours a lot. Cool seeming genre. Hat tip to its inventors. ** KK, Hey, man! Good to see ya! I'm pretty all right, all in all. Interesting absorbed stuff? I saw a Chinese film last night, 'Dwelling in the Fuchun Mountains' that was a little stretched out but very good. Some art stuff. The new Yves Tumor album. This and that. My low coffee level is hampering the details. I've been saying to myself every day that I'm going to finally buy a Switch, and it might just happen this weekend. I'm a fairly diehard Nintendo guy, and I'll be playing the new 'Luigi's Mansion' first thing. Grad school, interesting. I mean, why not? I mean, that can work, no? Where are you thinking of going, etc.? You been writing? ** _Black_Acrylic, Might you join the Nethergate Writers, or is it closed thing? Could you gather a few other writers/artists and start your own salon or workshop thing once the current one is over? Sounds like that might be a really good idea? ** Steve Erickson, Obviously, I hope your doctor has a way out of the dehydration issue for you and that your body's mystery is solved. Sorry you have to go through that. The Cahiers du Cinema takeover is very bad. I suspect that will be the end of it. Trying to turn it into yet another clone of Premiere and that sort of vehicle is pointless. Who knows? Maybe film people will intervene and try to right the ship. The American media is just baiting and baiting everyone about everything. I turn on CNN over here sometimes just to see what's going on through that filter, and it's just non-stop high drama about every tiny little thing. It's grotesque. ** Okay. Today I've restored this guest-hosted post made by, I think, a reader rather than a commenter of the blog from some years ago about the curious, obsessive and utopian artist Charles Avery and his imaginary island. Check it out. See you tomorrow.