__________
slaverobbie, 21
MASTERS or DADS that are over the age of 50 only please…
I'm blind as a bat, so looks have never been a problem.
Bows forehead to floor
slave robbie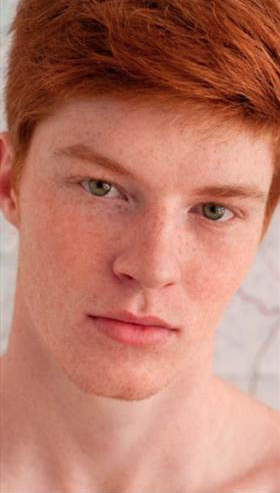 __________
RyanPatterson, 18
im 18 and straight not looking for sex and strictly no nakedness below the waist
i have a specific fetish im mainly looking for one thing.. vicious bastinado
i date women, do this with men… dont confuse the two
old guys welcomed
___________
LOOKINGFORMYKING, 21
I write once For dull and brainless poor.
I have to work 12 hours in day to provide my parents and my sister. But this life not mine, I feel like a slave.
So if you are old goats I'll write what I have to work and provide you better go to hell.
If you do not have much money to keep me as your slave. Go to hell.
If you want me to be your slave you should understand that it is worth the money.
So it will be enough to write to me if you are old worthless freak for life.
___________
Gay_Drum_Major, 24
I am currently enrolled into Southwest Mississippi Community College. I am a music education major with an emphasis on percussion.
I am young and probably stupid.
I am into feederism. I am, by myself, a bloater that likes to expand my stomach with soda or tea by digesting the liquid so it last longer. I will go much, much further with a master/handler, with getting fattened up through non-stop eating, funnels, tubes, drugs, anything you want without question to reach the obesity you set for me.
Comments
Gay_Drum_Major – Jan 29, 2017
Too late, but thanks.
Anonymous – Jan 28, 2017
Hi. Yes it's possible though difficult and yes it will kill you.
Gay_Drum_Major – Jan 28, 2017
I have a question if anyone's there right now. I'm doing a scene with a master who wants to feed me until my stomach bursts. First, is that even possible and, second, will that kill me if it is? Thanks.
___________
KingTut, 24
I've enjoyed life, I've worked hard and loved exploring the world. I cycled (road and mountain) I skied, I read and I liked films, culture, good food and good wine, but enough is enough.
__________
Carl, 24
Looking to be headshaved by a barber.
I AM GOOD PERSON.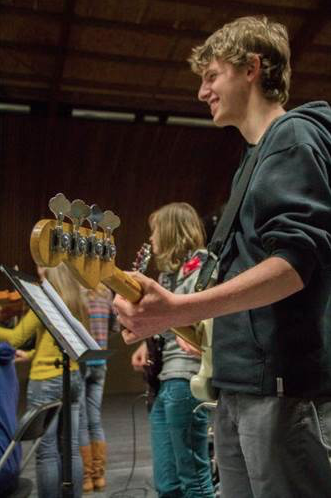 ___________
unsingular, 20
Hi everyone call me Boy thank you.
I had left this site cause I never had free time and the few moments I did I would have rather slept but now I'm bored and there are certainly better things to do in life.
I will be just for a few hours in your city tomorrow to be in a porn video unless you change that.
You must not be busy or have a boyfriend or another boy you want because I am insanely jealous and competitive.
I'm very down on myself so any violence will be hot but kicks and punches to my face only if we're ltr and I am alcoholized or drugged otherwise will not let you.
Comments
SexyChristap – Feb 6, 2017
I like when peoples are standing in my front on knees. Do you understand what i like!?
I will answer you only then when you will write me what directly I want.
Don't ask me stupid questions, like : how are you and bullshit like that.
You will lick my ass, feet, suck my dick and i will fuck you and beat you and i will leave.
Don't ask me stupid question where I'm come from. I'm from EU.
__________
MuseumHours, 19
Imagine something completely different. Beautiful young boy, sweet body, worth fucking opens the door to you, you harden at his nakedness, you feel the smell of perfume, he hand you a condom, lie on the bed, you put it on, fuck him anyway you like for as long until you fire then give him the full condom, he take a photo of your face, say goodbye and … Welcome gentlemen. Maybe 18-35?
Comments
MuseumHours – Feb 1, 2017
Both
Wild_Child69 – Jan 31, 2017
Is this some kind of art project or are you just OCD?
___________
worm=jake, 19
i have a fetish since age 11 of being transformed into a worm by means of all body hair permanently removed and having arms and legs amputed but i would need to trust you first
Comments
Anonymous – Feb 21, 2017
You're not going to know what you like and what you don't like until you do it
felllow-patrick – Feb 18, 2017
…and then what?
Angel_of_dark – Feb 14, 2017
jesus, if i wasn't so reality based i would pay a million dollars i don't have to do that to you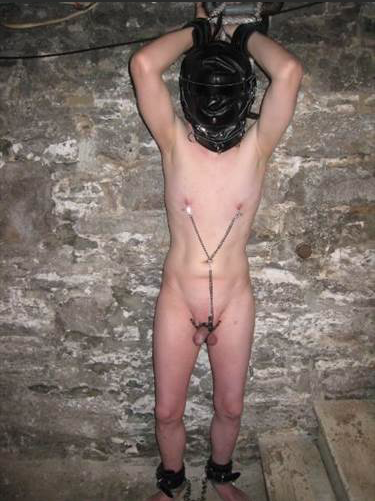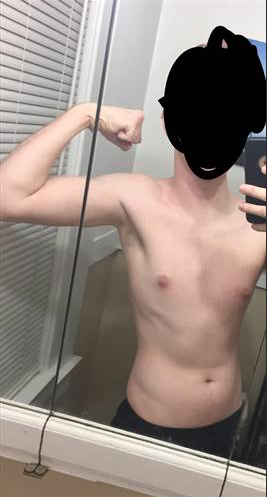 ___________
ImpressionableYouth, 21
I'm just finishing up my masters in Biology/Neuroscience. My goal is to be a doctor, but I want to take a couple years off to truly max out the appeal of my youth and get rid of it for good. I'll have plenty of time to be working in a hospital in Sacremento or something boring and stable. Right now, I want to look out at the beautiful sunrise over the ocean as two or three sadistic beefcakes punch my face into a bloody pulp and Hurricane Katrina my butthole, etc.
I'm at a really rare point in my life where I'm ready to move literally anywhere and get as superficially destroyed as anyone wants. I don't have anything tying me down to a particular place, and I won't need my good looks when I'm a doctor. I just need whatever it is that fuels someone to destroy a good looking young man, and the opportunity that will give me to grow as a person.
Talk to me to start with, and find out the back story behind my photos. Maybe I'll like you and we can take some more.
___________
Iwish, 24
physically, mentally, spiritually fit throwback bi guy who tries to live my life like it's the late 1960s
i left my 2016 "life" in los angeles last september and moved to an isolated house near joshua tree to Live
for example i write this on a typewriter and a modern friend puts it on the internet and arranges for me
i didn't anticipate how lonely i would feel and so i search for a partner to share my "backwards" life
i've lately been obsessed with getting the shit beat out of me by a classic Altamont Hells Angels biker type
otherwise my partner would need to "look the part" or have a basic look that can grow into a 60s look asap
___________
kaosicks, 21
I have a swimmer boy coming down February 25 and he wants to be gang fisted. He wants his hole permanently wasted. We'll be throwing punches up his ass for 48 hours. Suspect he'll be out cold for much it. All ages, hand sizes, arm lengths ok. Pics are of him.
Comments
kaosicks – Feb 11, 2017
He's also a little feisty 😉
donnever – Feb 11, 2017
Hey shithead, that is not what I wanted or agreed to and you fucking know it, you psychotic, lying pile of crap. Delete this bullshit and my photos now!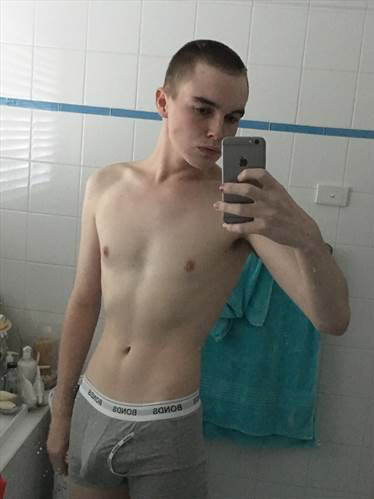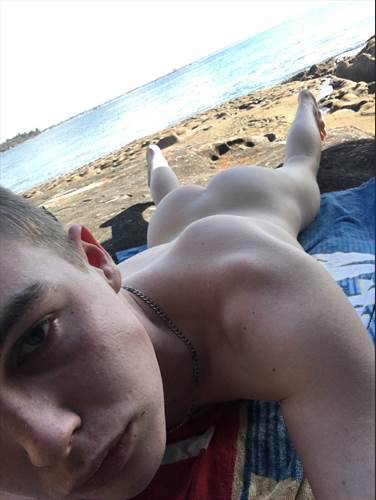 ___________
psychedelic, 22
I just never have really been the kind of person that's out in public being inappropriate, I guess. I like to get fucked as much as the next bottom but I tend to do it in private with close friends. If I'm going to go out, I'll just do it with my really good friends.
___________
Hardcore_procrastinator, 23
Comedic asshole mixed with an anal retentive personality. All mixed together in an… that sounds like a hipster statement…
I'd like to think I'm funny… "A" for effort?
Anal retentive personality, also known as a perfectionist? Yes, didn't you see the proper use of those punctuation marks?
I'm definitely a twink, I only weigh 130 pounds. Have a thing for farting, looking for a guy who's willing to let me rip some while sitting on his face.
(To any new/young bottoms, I was once in your shoes. I too was nervous and scared about joining this site. I remember being afraid to take my shirt off for my profile photo or even showing my face on here! But I began accepting my body image, and now I'm the happiness I have ever been!)
* This app was the worst app. No notifications, no messages. What a load of bollocks! Been on here waiting for like two years. Now I am finally deleting it.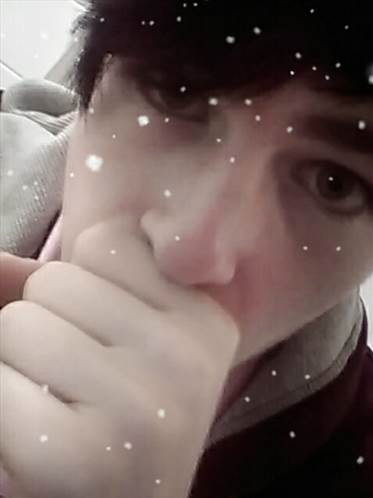 ___________
Funkmedowntown, 18
Quiet masculine high school guy seeking aggressive masculine high school guy.
I really need dick in my mouth and ass so please come through.
I'm getting my tonsils out so I will be unavailable for the month of February.
__________
Softslave4softmaster, 19
I propose a slave of sweetness,
For, you will agree, more than once.
I am in rest of voluptuousness,
And seeks, here, to obtain,
Through kisses,
To mute what imputes us.
Add to this a fellatio so tender,
From this context, we will be able to undo ourselves.
By an unlikely languor,
Grab our phallus to rally,
By mutual agreement.
Alas, penetration is my only brake,
I preserve this jewel, on the confines,
Although I use it to appear,
Stand out from the crowd,
From which, I wounded.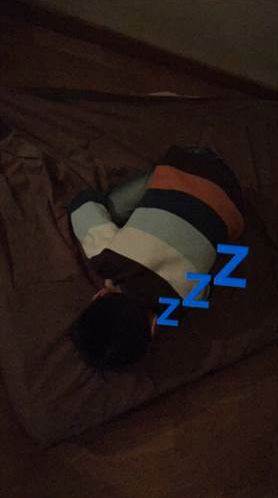 ___________
Tall&thin&random, 21
I'm in a relationship with God, but I've decided for my sanity that an open relationship is a good idea. That being said, He comes first. Always.
I always was different from the others. Not because I'm a Christian. But because I realized a few years ago that I should have been gay. It took a lot of time to accept, but now I can proudly say that I'm a gay born in the wrong body.
I'm ready for someone to delete my straight brain and exchange it completely with that of a gay, but only a Christian guy I actually know. That means a few coffees first.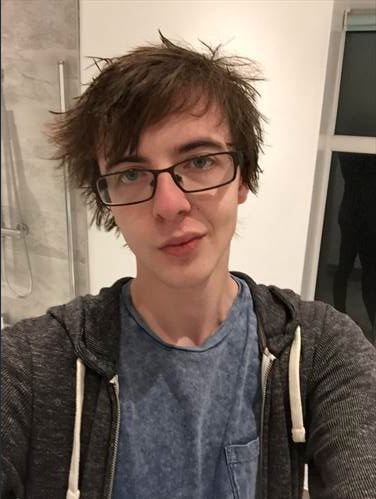 ___________
10thGradeDropOut, 19
Hi! I am a white kid who lives in Queens. I ran away and dropped out from high school when I was 15 or so, and love getting kidnapped and used by perverted old master's or in-patient mental hospital workers or by my teachers or people that I live near.
I prefer to be kidnapped for long periods and being hog-chained and cuffed up in the kidnapper's attic all day and night (and left alone while he is at work) is the best.
I have one black master who regularly kidnaps me and uses me as a piss fuck fist slave white prisoner slut. I'm usually hog-tied or tied and cuffed tight as fuck to a wood chair naked. I have to get rented to other black master's that come over.
I've been a kidnapped slave most of my life since 13 or so. When I was 15 I was kept for 4 years in Long Island by my ex boy friend in his house…. that was fun as fuck!
Comments
Anonymous – Feb 10, 2017
This one died September 27, 2016. Suicide.
____________
LandShark, 23
I'm 0-60. I hate it when a MAN takes control. I'm an extreme control freak and very aggressive. I'm having to do hit after hit of ethyl chloride just to able to write this, so GOOD LUCK!
____________
fill_my_ass_with_puppies, 23
HONESTY IS THE BEST POLICY
I am me, if you do not like me leave.
I do:
Bareback
Being tied up
Eat shit
Eat vomit
Drink piss
Fucking and sucking
Licking feet and shoes
Fisting
Being kicked, punched and whipped
CBT
Blood
Electrocution
Longterm injuries
Nonsex things I like to do that I WON'T DO WITH YOU but you can think about as the flavoring of the body you're destroying are: playing console, computer, arcade, and tabletop/card games, and going to hookah with friends.
Comments
fill_my_ass_with_puppies – Feb 10, 2017
dandyman, let's find out if we can help each other.
dandyman – Feb 9, 2017
Am looking for a nice life with a cheerful boy who enjoys rough sex and doesn't make drama because I have had my share of that and I want the sun to shine again.
Smotheru2DEATH – Feb 1, 2017
Wants what my profile name say
____________
dog4ever, 22
I think I was born the wrong being. I strongly believe that I should have been born a dog. You might call me a transspecies or transbeing, if you like to.
I am looking for a realistic life as a dog. Always naked and on all fours, being owned by a man or couple. Outside and/or inside is fine. No human speech ever. Not being seen a human being playing a dog, but being seen as a dog of a special kind of breed.
Dog food is fine. Toilet in a cat's litter box or outside is preferred. In the course, I will erase my human thinking so that I can only react as a dog, the being I long to become.
Not interested in sex at all, but as being kept as a dog 24/7. If someone comes to visit you who you worry will think you're crazy, I can stand on my back legs for short times.
____________
WorthlessVictim, 25
I am what it says. I'm just your victim to use destroy and discard.
Get me from my place (Sydney) to your place (anywhere) somehow, use a gun (love guns!) and I will be literally nothing.
Do you want to see what it's like to force impossible objects in a mouth until the jaws snap apart and the teeth break and fall out and blood and gore pours down a body?
Dude….life is too short. Fuck me up and throw me away. I'm sick of waiting.
Comments
WorthlessVictim – Jan 30, 2017
dude quit your blabbing and wanking and fucking hit me up!!!!!
Oldchemguy – Jan 30, 2017
I will decimate your body from head to toe over the course of hours. This isn't sensual okay. I'm going to destroy you. I'll rape you ass ignoring my screams, crying, and the blood gushing out of you from forcing everything in my house inside you. I'll whip and punch and stab and burn you and break your bones until you can't stand anymore. When you're permanently on the floor I'll cave your head in with a steel baseball bat. I'm real — just hiding my face from you for the obvious reasons. There's a chance you'll get one if you want what I got. But does it really matter? You're a hole.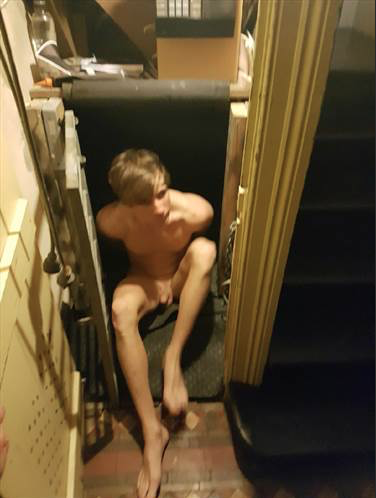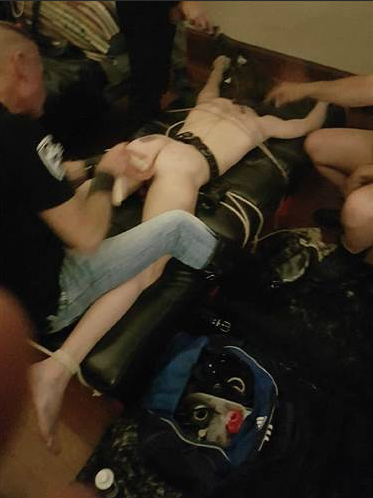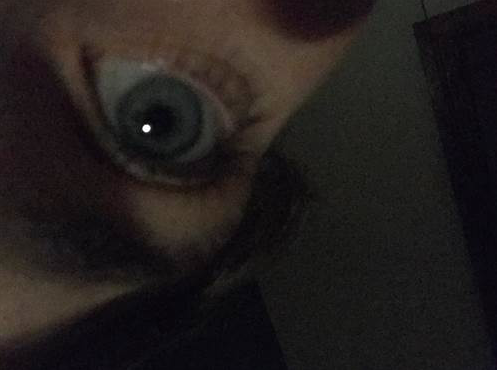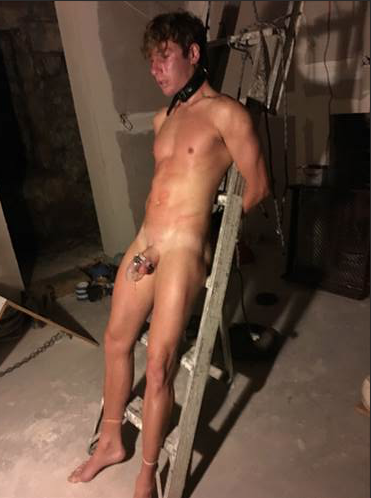 _____________
TINTINTINTIN, 22
Lost tones of weight now ready to face me destiney to be fucked by everyone who love the young ass
Please have a gym membership and be under 49
Murderers should please stay off my profile..thank you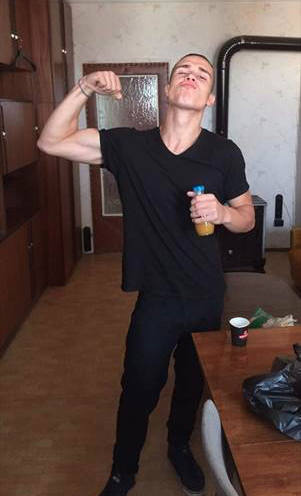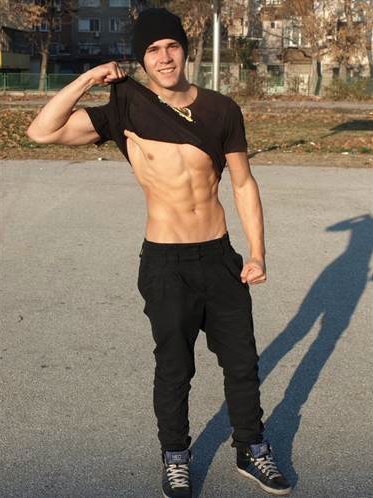 ______________
Hermes_Boy, 21
Let me introduce you to a world of dreams and luxury. I am a very fine, rafinate person, beautiful from head to toe and an adventurous bottom with extremely good taste to delicacy and an amazing quality of life. I have or rather I am an unusual offer that I'm making on a diverse number of apps including this one.
My current boyfriend has decided he is over me. That's fair enough but, disturbingly, he has decided that his acts of generosity during our relationship are debts that must be reimbursed before we part ways. Thus he is demanding that I repay him 40,000 euros for the gifts and travel expenses and clothes and meals that were required of him to keep me happy during our lengthy tryst.
I have lived and loved with the support of one rich lover after another ever since I reached puberty, and I don't have a penny to my name, not even a bank account of my own. My iPhone isn't even mine. I am searching for a new lover with the financial security to make what I will call a 40,000 euro down payment on our future relationship. I promise I will pay you back once we are together with all of the sex and loyalty and eye candy you could ever dream of.
I prefer gentlemen, generous people (physical is not important as long as you are a nice person inside) with a large house in a major city and preferably several vacation homes in different countries or countrysides. I admire successful people with accomplishments in life since, other than what I look like, I have myself very little purpose.
Comments
Hermes_Boy – Jan 21, 2017
Hello therespect, thank you. Very honestly there are three reasons for the break up that I am aware of. The main reason is because someone who I thought was my friend secretly sabotaged me behind my back and poisoned my boyfriend's mind against me with lies then stole him away. Another reason — this was after my boyfriend's mind was poisoned — because he thinks I will "age badly". And because I accidentally broke a very expensive vase but it was during sex so it was his fault.
therespect – Jan 20, 2017
I'm smitten and in a position to potentially accept your offer, but first, one burning question. Why did your current boyfriend break up with you?
Hermes_Boy – Jan 16, 2017
I apologize, but you don't sound like you would have "a large house in a major city and preferably several homes in different countries or countrysides" etc.
larry10cock – Jan 16, 2017
-I put you on you knees, you begging to begg me for you will worship my cock as a porn star girl!
– As farther we go ,I want see you chocking with my cock until you I'll trow up!!!
– Linking of my feet's ,you should do it also with asking my permission!
-Bondage and belt punishment to you ,before I fuck!!!
– Enough ….I will can't stop writing if I'll say all I want to do to you !! So write me mothefucker!
Hermes_Boy – Jan 15, 2017
What do you have in mind?
larry10cock – Jan 13, 2017
– Got youre cash, you like it ruff ?
____________
SnakeCharmer, 18
I am 18. I want to suck dick. I want to get fucked. But I really want to suck dick. Only thing is I hate genital hair. Must be shaved. If you are, then continue. I want multiple men surrounding me all cumming on me. I want to cum too. I love cum. Please let me.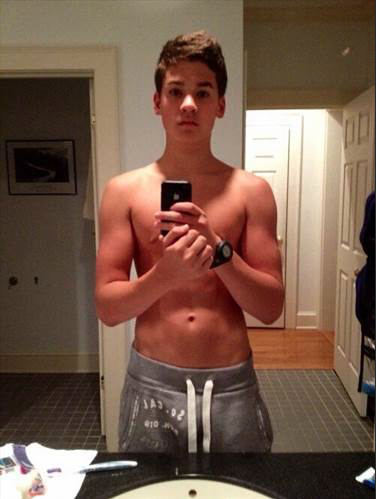 ___________
1master-1slave, 19
Don't hesitate. A young slave and his master with donjon for hour pleasure.
Young slave like the pain. He search. He does not know what or whom.
Old master like the slave's pain. He watch. He does not care how or why.
____________
am4real, 20
I'm Felix,
Hung student bottom from Sweden looking for thrills and chills as a rent-a-slave for posh guys only.
I'm not excessively camp or feminine, but if you pick and choose boys based partly on their gender loyalty, I do err on that side of things.
I call myself rent-a-slave and not escort because I prefer being obsessively fussed over in dungeon situations to being a plug on beds.
It's my first time to go officially rent-a-slave. Before I was an escort looking only for shemale tops but they are all so difficult.
My body is apparently a true beauty because 9 times out of 10 my clients have spent their whole paid hour licking me.
I just spent 6 months slaving around for practice, and my expressiveness when under duress received very positive feedback.
Thank you, dragons.
Comments
4thesexy_best – Feb 4, 2017
i don't have the charisma as almost everyone here has but i have the charisma of having my dick hard for you up all night which a lot of people in here they don't and they have to use viagra (no offense , i respect evereyone).
_____________
SADSACK, 24
I AM A BASKETBALL PLAYER.
SINGLE DAD OF TWO KIDS BOY.
PLEASE DON'T BLOW ME AWAY.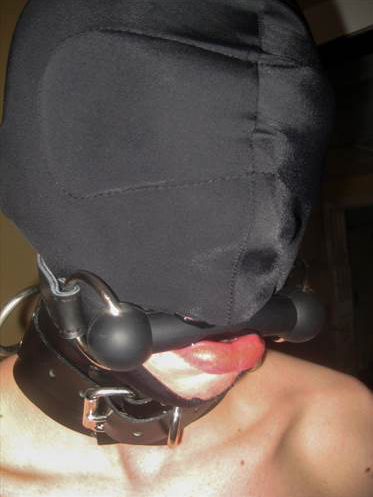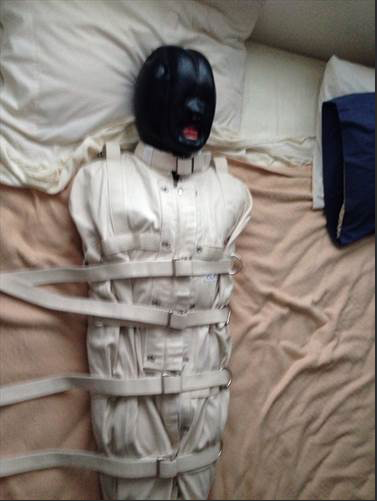 _____________
hardfucked, 24
I am an artist from Australia here in Berlin only for this month installing my new gallery show.
My friends love me for my sense of taste in aesthetically — as much as for my sense in culinarily — things.
I see sex as a cultural activity if not even as an act of making art outside of traditional art.
If you are Chinese or Malaysian or Oriental, and not obese, I want you to piss on my face.
I am very proud of my face. It's a great face and it receives piss just as placidly as a canvas accepts paint.
I am not showing my face here because I am a fast rising, buzzed about artist who needs to avoid scandal but ask.
In high school before I was an artist I was voted most likely to get fucked by your dad.
Comments
gallantop – Feb 3, 2017
you do realize that all it takes to figure out who you are is to search this month's Berlin gallery listings for an upcoming show by a young Australian artist. there's only one, and it took me about 25 seconds to find it.
hardfucked – Jan 26, 2017
nice try ;p
DominickAngel – Jan 16, 2017
when and where is your opening?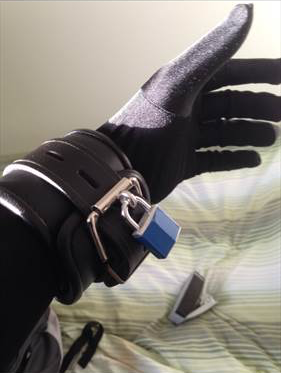 ___________
Theboy, 20
I will do anything I want it all inside of me it does not matter I love any kind of dick as long as it is inside me I will piss or shit or throw up or anything OMG I LOVE DICK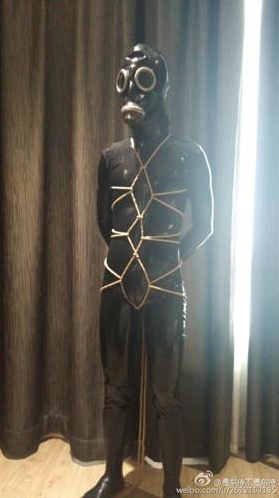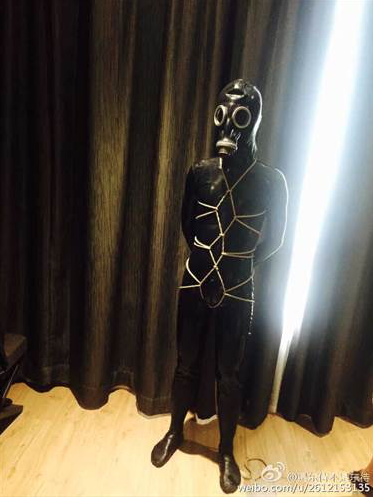 ____________
AnalExpansionFetish, 22
My name is Josh and I'm in my 3rd year of Crop Sciences at University. I'm very much into anal fisting and gaping as much as inhumanly possible. I want to make my anal tunnel so much bigger. My ass lives to be challenged and I live partly to see just how much it can take and how huge it can go. I'm pretty shy in a group of friends but when I'm being fisted by unknown people I become writhing, uninhibited humanoid slop.
Guestbook of AnalExpansionFetish
Anonymous – Feb 23, 2017
That's a ass before the Lord and these ponies I like you!
Oh how I fist his Vötzelein I jubiliere like a sunshine
Oh how the shocks are deep and hard that pussy fright solidifies
Even from a distance hears me rumble you, push, grind, punch, wide, this fucking ass has many sides
Oh pony and I fishing, let me so always be happy
you defeated me really,his Vötzlein is at war
MAGICMIKE89 – Feb 21, 2017
Unless you've never fisted a guy before, the experience is forgettable.
octavianos – Feb 20, 2017
He succeds in making you feel that you have projected your mind into his body and are fisting your own self..
danocle – Feb 5, 2017
ohhhhh what a wonder…..this ass is just the 7 wonder of the world…..opening….welcomming….nice color, beautiful landscape inside….softness…..just nirvana….a trip through a country you nerver can imagine….so marvelous …..so exciting….his ass….i can explain how the miracle…..
_____________
MyRectumIsYourCondom, 22
Hi I'm a pretty obnoxious guy, probably unbearable, who always says what he thinks without thinking about the consequences.
On the other side I am the world's greatest lover to sex without my control. I like to drink until I'm shitbrained then get on all fours and be fucked so hard I fall flat on my face.
I'm currently drunk, nervous and excited and very drunk.
_____________
internationalshitwhore, 19
toned twink vodka slut looking to be rewarded for my amazing ass. i would describe myself as being relaxed.
_____________
Wonderful_Boy, 19
I just came here for a valid reason repect me as i am please
No lair please
I am Syrian refugee here alone 2 months now, no family, no friend
I look for someone willing to help me out of this rapists site
ABOUT me
Sad
MOODY sometimes
SOMETIMES LONER
love to eat any kind of food
I can sing But im not a good singer
Many to mention. ..
I want to be honest, i am hoping that i could find someone here who is serial rapist that has a good heart that want to let me live to them and rape me for years
I am already used to that life, my previous rapist in Syria passed on from leukemia, may his soul Rest In Peace
____________
closeto7, 21
Hey! I don't exactly look like the kind of person that would be on this site, but I think that men who do are really cute and I'd love to get to know one!
_____________
FreshMeat1743, 18
Fresh 18 Year Old Meat.
I've been wanting to offer my meat for a while now, since I heard about this way to do that a year ago, and since I'm finally 18, here I am!
I'm Luke by the way.
A bit about the meat;
I'm 18, 6′ tall, size 11 feet, 71/2″ cock, white, blond hair, no body hair, lean/athletic build. Guess the only thing that separates me from most 18 year old lads is that I'm not just meat without knowing, I know I am!
Currently I'm on holiday from Australia, in London staying in a youth hostel visiting family and friends. Since I'm in London, I thought what better place is there to debut my meat than the kink capital of the world?!
Before you think my photos look too professional to be real, no, they show I'm serious! I paid the professional photographer myself, and they are as fresh as me, only a week old. ()
Like most teenage lads I get extremely horny, especially when I'm hungover. So if you want the meat to be tender and pliable, try to tell me 24 hours prior so I can really plontzed the night before.
Comments
FreshMeat1743 – Feb 26, 2017
Sorry, I still don't understand you? I've never claimed to be a Rhodes Scholar?
DisobedientBro – Feb 24, 2017
Ok, you characterize yourself as "meat" numerous times. What does one do when offered meat? One doesn't kiss it or lick it or put your finger or cock in meat, one eats meat and digests it and shits it out. So the natural question that arises when some guy offers himself to you as meat is "you're saying you want me to eat you, correct?" Frankly, given your insistent self characterization as "meat", I thought that was foregone conclusion. I asked my question just to double-check.
FreshMeat1743 – Feb 23, 2017
Sorry, I don't understand your question?
DisobedientBro – Feb 22, 2017
Question- is this whole "meat" business your eccentric way of saying you're a passive into having your body roughly worshiped or are you looking to be eaten by a cannibal because it's quite difficult to tell from your profile.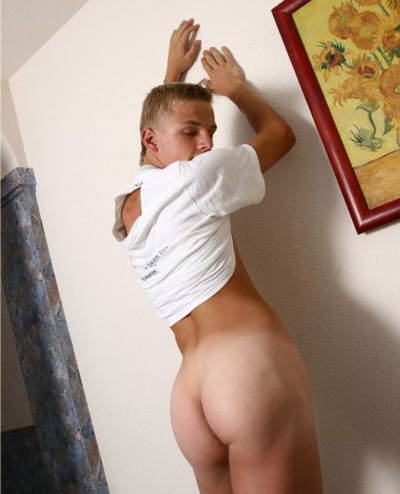 ____________
420FORLIEF, 19
420? , tv show binger, kitty owner, complete stoner, worthless piece of shit, waste of skin, short attention span, feel whatever about sex like with most everything but cool with having it, would like to start crashing at the house of someone who's always baked too or at least very cool with 420, the pic is not me, it doesn't look anything like me.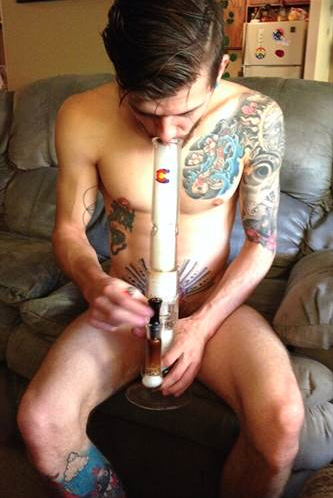 _____________
Frankensteinn, 21
I'm one-quarter Hispanic, please don't contact if you want white only.
I am a good fit for a Master who wants his slave to be never allowed to speak.
I am a good fit for a Master who does not want to have to explain himself.
I am a good fit for a Master that likes to torment others' bodies.
I am a good fit for a Master that never forewarns me of whether or not he has showered or stinks.
I am a good fit for a Master that wants to train me to stop pretending I'm human.
I am a good fit for a Master that likes to spit: please use my face.
Please let me know if you have any tips on how I could improve my profile.
______________
ScreamingBoy, 22
I love pain, and have been told that it is apparent.
______________
subintelligent, 20
Human Is not a sex tool i 365 24 7 slave joke
I want Dark Dungedon prison Cruel bullwhipping want
Electronic fisting human toilet torture blood snuff want
I can only be eaten from dog bowls dog food and leaves
Human food is served only the last day
Yes rape dog scat pissing bleeding spit vomit bondage hand foot bullwhipping electric hot wax im maso slave
Heavy bullwhipping cbt pissing hot wax fisting rape dog niddle scat master in bondage hard bullwhipping blood cruel master worship exciting
I slave will completely disconnect you from the outside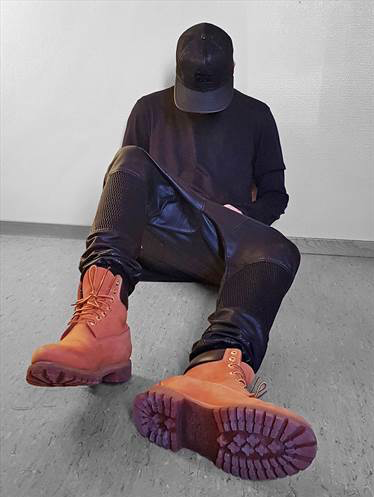 ___________
victimofsatan2, 19
Hurry while my boyfriend Eric Smith is away at work.
I don't need to be loved, I'm already loved.
____________
kijk, 24
I played this game once with a Master and we loved it, so thought I would just mention it here incase a Master ever wanted to play. It is a game where it allows the Master to create a list of activities that will be done in a single session. They can be any activities of his choosing from the mildly sexual to raunch and pain to even fatal. The Sir determines how many activities will be in the game and then also how many of that list the faggot piggy is allowed to skip. For example, lets say that there are 10 activities that will be done during the game in the session. Out of that 10 activities slave is allowed to skip 3 of them. Below is how the game is played.
1. After creating a list of activities Master numbers them 1 thru whatever the number of activities is. Faggot piggy then without knowing what the activities are choose a number from that list. For example, lets say the faggot chooses #4. Master then will tell faggot what the activity assigned to #4 is. Faggot must then after hearing it immediatly accept the activity as being one that will occur during that session or use one of his allowed skips and the activity will not be done. This process continues until all the activities have been decided on or until the faggot uses up all his skips. *The fag does not know what activities are in the list until he chooses them, so he may think that items he skips are the nastiest, most painful, or even fatal, but in the end they may actually be the least extreme.
2. Example of an activity that was used in the session I enjoyed is: "Faggot will have 5 glasses of vodka in front of him. In four glasses of vodka there will be one additional body fluid added to them, in the fifth a fatal dose of poison. Faggot will be blindfolded and told to choose three of the glasses that he must by purely drinking the drink be able to identify what the body fluid that was added is. The body fluids that will be included are cum, piss, shit, and blood, and a 5th poisoned glass. The slave can only hope he does not choose the poison. Assuming he doesn't, for every wrong guess that the faggot makes he will be subjected to 30 minutes of intense, deep, painful anal penetration by an object of Masters choice. If faggot drinks the poison, he will avoid the penetration and be treated kindly by Master until death arrives. Does faggot accept or skip this activity?" Obviously I got lucky.
Comments
kijk – Feb 10, 2017
love is too strong a word
XtremeIT – Feb 10, 2017
please tell me your photo means you love to get punched in the face.
kijk – Feb 1, 2017
"kijk" is Dutch for "look"
Xhato-bbk-piss-dirty – Feb 1, 2017
What's with the racist profile name?!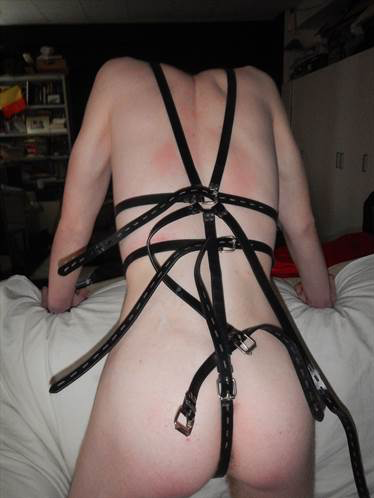 ___________
QuiteScared, 19
I broke up
I am "dans l'air du temps"
I just want to stop crying
Slowly everything ?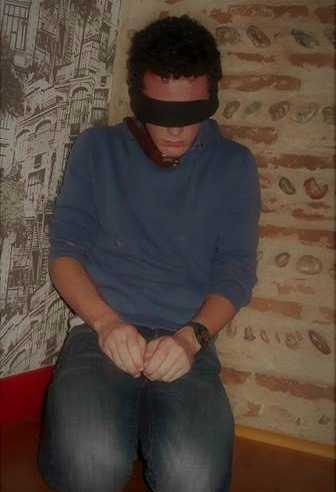 ___________
gay_is_okay, 18
I'm just here to express my support for homosexuals. Respect and diversity for all!
*
p.s. Hey. ** Tosh Berman, Hey, Tosh. I'll investigate DJ Black Rabbit. Yeah, Zac and I were quite taken with Kyoto. Oh, there's this amazing place that makes and sells fresh bread there, but, shit, I can't remember its name. Nice long visit you get to have there. I would love to hear anything about your time there when and if the mood to share stuff hits you. Have fun! ** Jake, Hi, jake! Thank you very much! ** Dóra Grőber, Hi! Yeah, she's a terrific writer, the kind of writer whose prose you can get addicted to. You sound great which is great! The audition had to be cancelled because of scheduling stuff, but it's okay. The meeting with the producer was very useful and kind of stressful. There's so much to do. Right now we're trying to find a 'first assistant', who will do all the basic work of organizing the shoot, getting props and interior design for the locations and just tons of things, and who we need asap. We should have someone this week. Other than that, just apartment hunting. I saw a possible place. I'm applying for it this morning. Story of my life these days. How did your post-walk, refreshing writing session go? And everything else? ** David Ehrenstein, Hi, David. Yes, indeed, words about words to try and live by. ** Steevee, Hi. Oh, obviously a very different film from the one I thought. Now I start to feel like I vaguely remember it. Huh. I'll go see if I can find the Harry/Zander duet too, wow. Good luck with the cinematographer. It sounds quite promising. I didn't see 'La La Land', and can't imagine I ever will, and I only saw about 20 minutes of 'Moonlight' — I found its Instagram colorized look kind of unbearable and stopped — but it obviously does seem as though the far, far better (for all kinds of reasons) film won. ** _Black_Acrylic, Hi, Ben. Very glad you liked it. Whoa, Knoydart looks crazy beautiful. Man, that'll be nice. ** Jeff J, Hi, man. Thank you very, very much for your close attention to and great words about 'Space War'. I really appreciate it. I'm glad to be reminded of the title of the Gracq novel because I neglected to write it down and want to try to get it. Really enjoyed talking with you too, for sure. And, yes, ha ha, thank you for the needed nudge. My head is a distracted, stressed, stuffed place right now. I'll get on that. God, me too, about the apartment. I just managed to take a step yesterday that might help, i.e, getting a 'guarantor' — someone with money willing to provide financial records and sign an agreement that if anything goes wrong via my rent paying, they will be responsible. Horrible thing to ask of someone, even though I'm quite trustworthy, and maybe that'll make me less of a pariah to apartment owners, I hope. Parts, you mean actors/roles? We're getting close. We're doing a final test on a very promising guy for one of the main roles this weekend. There's a guy we want for another main role, and he's into it but may not have a lot of time, so we need to figure out the least amount of time we would need him on the shoot. And, if those two situations work out, there are three or four small roles not yet cast that we will cast in Bas Normandie the next time we go out there. Thanks, Jeff. I hope all is great with you. ** Kier, Hey hey, Kier! Diane Williams is very cool. Thanks a bunch about 'Space War'. If there had been a gif of you, I would have definitely made you a character in it. Yes, the memorialized guy is my friend John Tuite who was in that running video. He looks different now. I think we're going to have him take some selfies and maybe use some photos of him when he was younger. We want him to be just some random young guy and not the famous model he plays for his job. I'll send you some photos soon, and we'll talk. Zac is figuring out what kind of notrebook would be good for you to use. My astrological sign is Capricorn. Yeah, whenever I've looked up what a Capricorn is supposed to be like, it does mostly seem really like me, it's weird. Oh, hm, can you give me one extra day for the writing prompt? My head is scrambled this morning 'cos I have three very stressful things I have to do the minute I launch this post. But I can shoot you a cool one tomorrow, if that's okay, I promise. The apartment mess occupies two of the very stressful things I just mentioned, so, yeah. I really need to get that sorted out because the film stuff is starting to get very busy and preoccupying. Have a super lovely day, pal! ** New Juche, Hi. Yeah, probably best to wait on the address. If I find an apartment, or, I mean when, the move might happen pretty quickly. Re: KP and Apichat, I think KP, who's a giant fan, just wrote to him and offered to do any kind of book he was interested in doing, and, miraculously, he said yes. He's supposedly putting something together right now while he's in South America doing prep for his new film, which I guess he'll be shooting in SA. ** Misanthrope, Hi, G-ster. Cool. Oh, LCTG is in your grubby paws now! I'll do that tornado search today, thank you. And I'll pass that along to Kiddiepunk, who, as you probably know, is incredibly obsessed with tornadoes. Matt Klein … let me do a quick check. Hold on. Oh, right, I've seen him. Yeah, I definitely see the appeal. I kind of like Jessie Montgomery, who's kind of in the same 'looks' range. ** Sypha, Hi, James. Oh, no, prob. I sure know how busyness works at the moment. Ha ha, thank you a lot about 'Space War'. Yeah, because I've read so little sci-fi, I wouldn't know how to begin to write in that genre but since I dig movies and games and stuff in that realm, I felt comfortable enough to dip a toe in the appropriate gifs. I remember that Sypha Nadon project. I'm going to go listen to that again. MIDI rules! ** Moss Angel Horse, Hi! Welcome to here, and thank you a lot for being here. Your book looks really amazing. And Blake Butler likes it. Very cool. I definitely would love a copy and would be ultra-grateful for it. The problem is I'll be moving to a new apartment soon, and I'm kind of between usable mailing addresses. If it's not too much trouble, if you could check back in with me in the next couple of weeks, I might, if I'm lucky, have a new usable address by then. Worse comes to worse, I'll just order the book. Thank you very much! It's great to meet you, and I'm excited to get to know your work. ** Okay. It's aleady the last day of the month because February is weird, so spend the month's finality doing the slaves thing, thank you. See you tomorrow.