* (restored)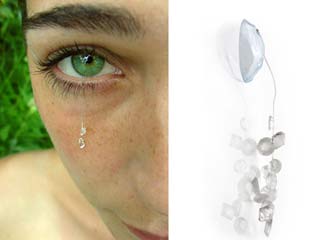 Dutch designer Eric Klarenbeek, 29, has developed jewelry consisting of tiny crystals or flowers that hang directly from the eye via micro-thin medical wire attached to either prescription or blank contact lenses and, in the light, give the appearance of tears streaming down the cheek.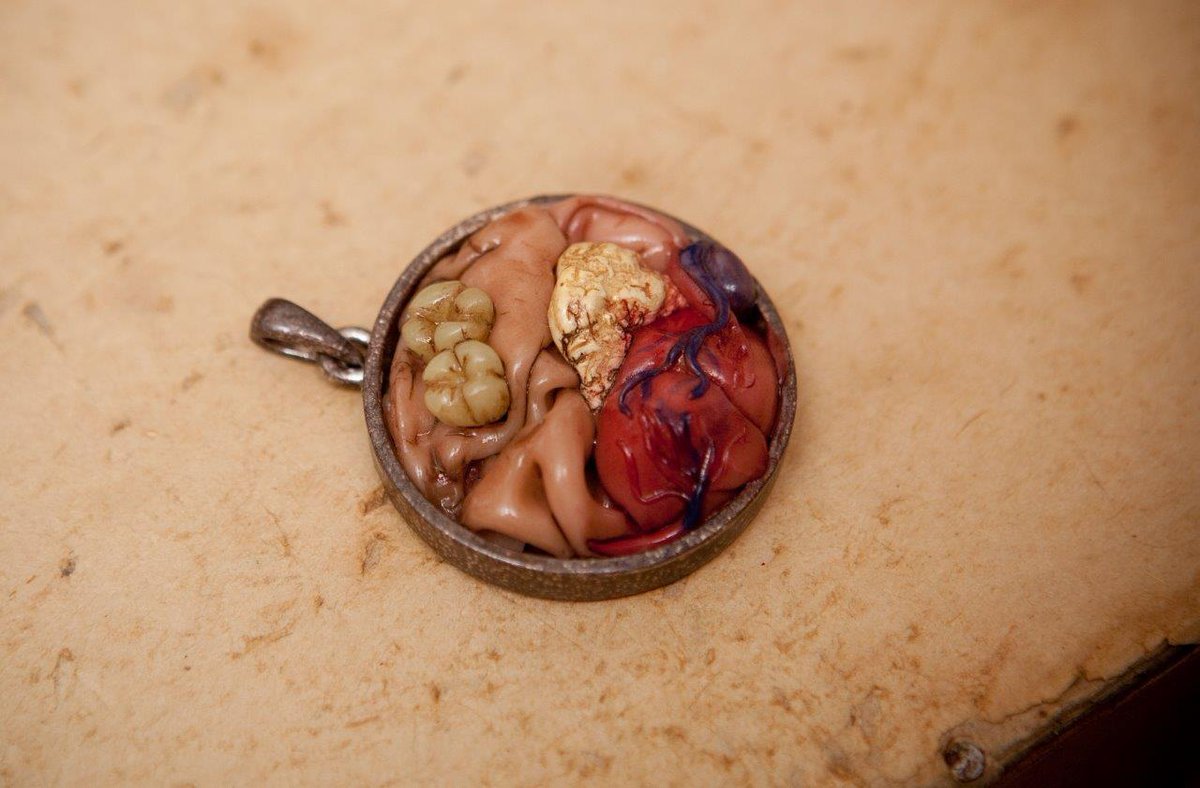 Charm is approx. 1.5 inch round- featuring a teratoma tumor. Hand-sculpted with polymer clay. Hand painted. Each one is unique and different! You have the choice of purchasing the charm alone or the charm with a genuine leather necklace.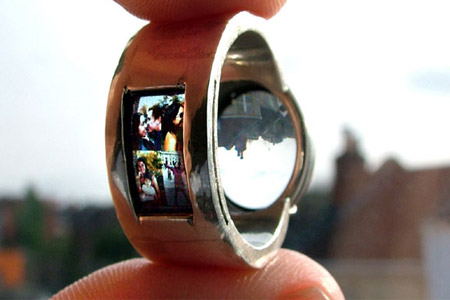 Luke Jerram, in collaboration with a local jeweler Tamrakar, designed a portrait projecting ring to gift his wife Shelina Nanji on their wedding day. When a light from a candle or LED passes through the ring in a dark room, it projects a series of portraits. Interestingly for projection, he picked a few selected miniature slides including different family portraits. These were then integrated into the edge of the ring to enable projection. The distinct design of the ring will allow Jerram to add pictures of his kids as his family grows. Taking inspiration from the 19th Century Standhopes, the ring is said to be the premier prototype. It was created by ripping open disposal cameras in search of the appropriate lens.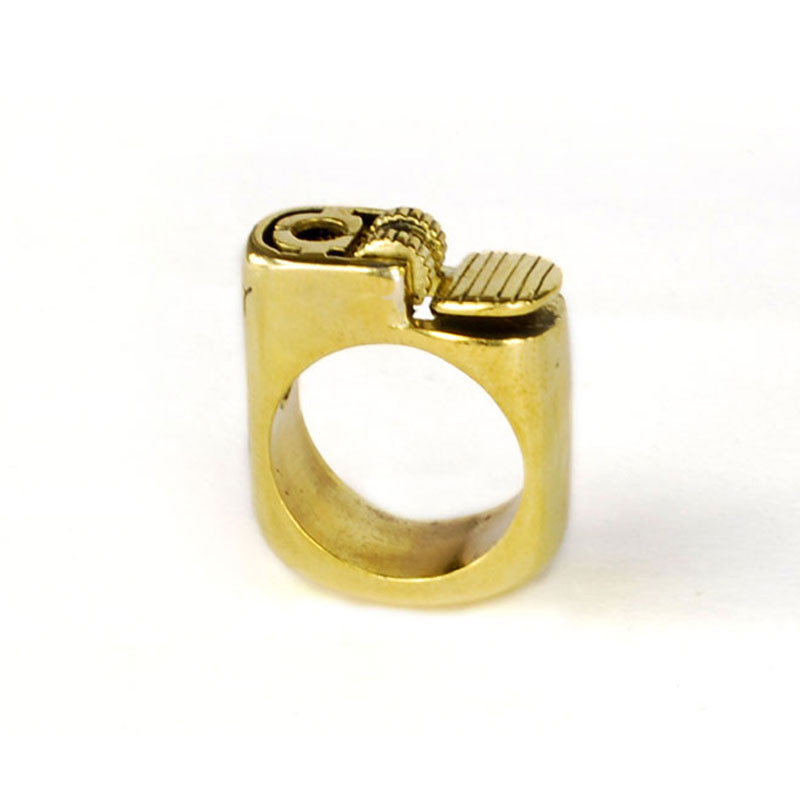 Does anyone have a lighter? Keep your eternal flame lit with the original lighter ring. Measures .25″ wide.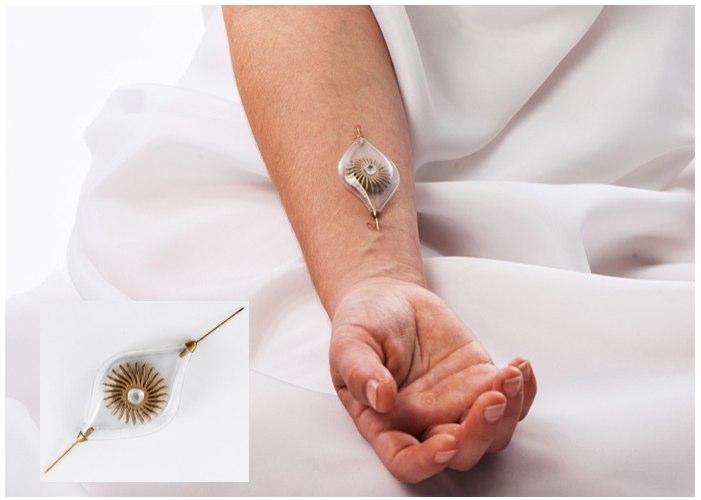 The 'Blood Bridge' by industrial designer Naomi Kizhne is a piece of jewelry with hypodermic needles that are inserted into the veins of your arm, allowing blood flows through it and back into your body. Theoretically, it will create a gold "micro turbine" which generates energy.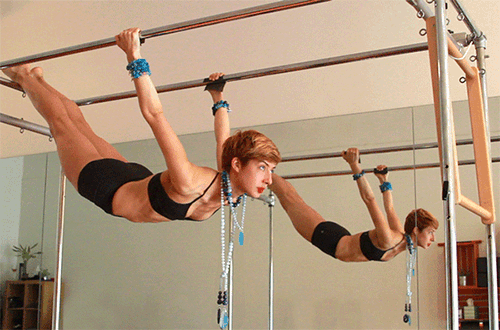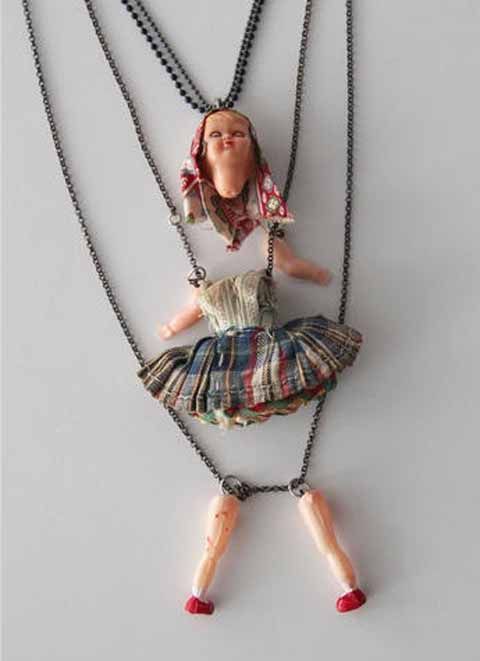 After years of collecting bobbles from every corner of the planet, Jake and Anna bring it all together in one-of-a-kind talismans.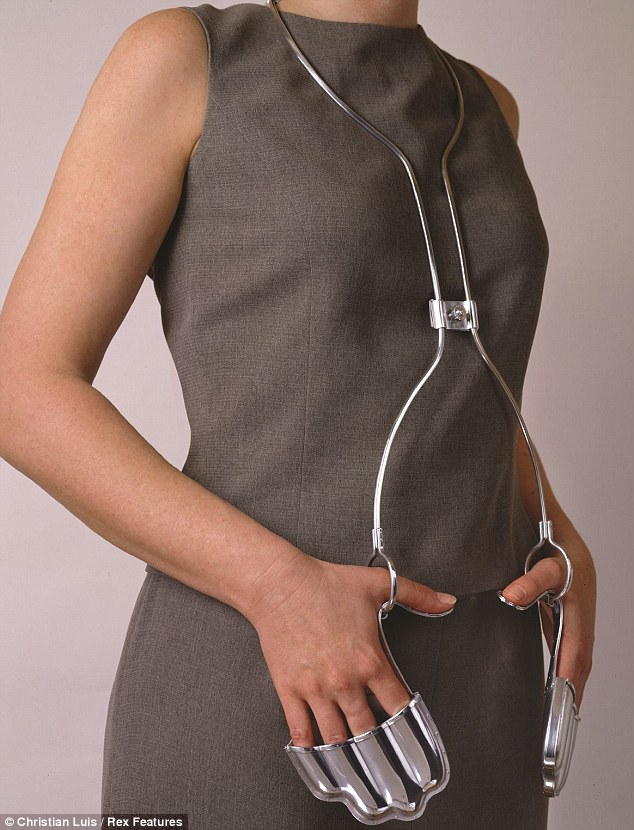 Created by American jewelry designer Jennifer Crupi, the pieces have been created to interpret and force various actions and positions of the body. "Part of my interest in body language also stems from the fact that I have always been a very self-conscious person. I seem to constantly be aware of how I look and am perceived by others," explained Jennifer. Believing that jewellery plays a great part in body language and the way people portray themselves to others, Jennifer has created a series called 'Ornamental Hands' which references elegant hand positions often seen in artworks throughout the centuries.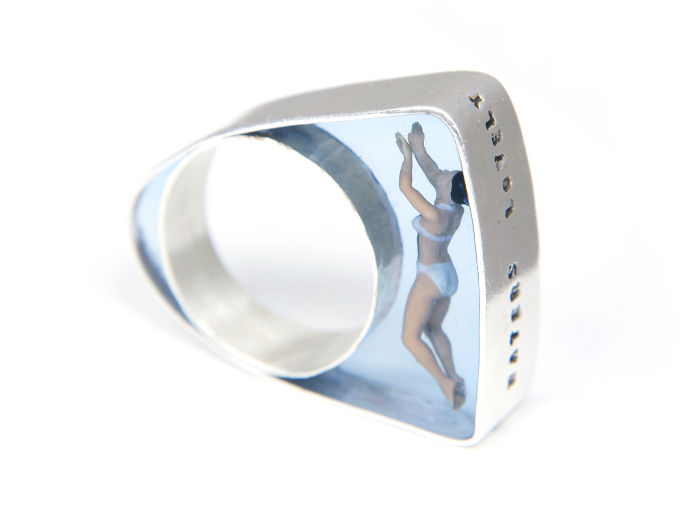 Swimmer Ring By Helen Noakes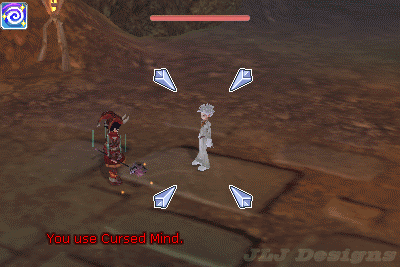 The new skill must be activated. To do so you must go the the Mysterious Robed Girl and chose the option to level up hero skill. A new window will appear, here place one of each jewel, Diamond, Emerald, Sapphire, Ruby, and Topaz. Leveling your new Hero skill is like upgrading your equips. You sacrifice the five jewels for each attempt. For fast usage you may double click the Jewels in inventory and they will automatic place themselves in upgrade window.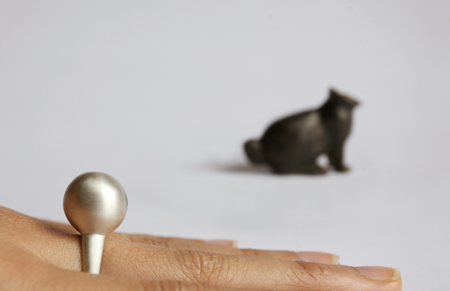 Inspired by the death of her dog, London-based designer Tithi Kutchamuch has designed a range of jewellery pieces with animal-shaped bases to keep them on. "My dog died a month before I got back to my parents' home," explains Kutchamuch. "I would love to bring her everywhere with me if I could."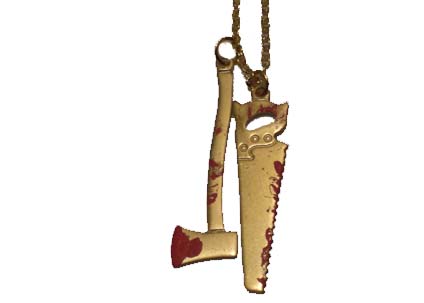 Bloody ax & saw charms. Red and gold toned. Gold plated chain 18″l. By the Beard of Zeus. ("Blood" placement will vary slightly from photo.)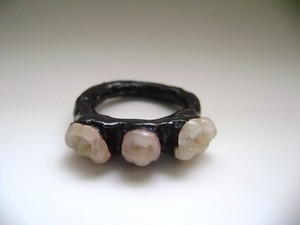 The Tooth Ring is created with fake teeth that designer Emily Lewis removes from used dentures, which she buys "for a pittance" from a sympathetic funeral home director in Dayton, Ohio.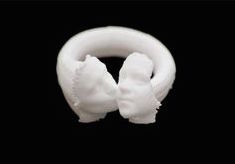 Marble necklace.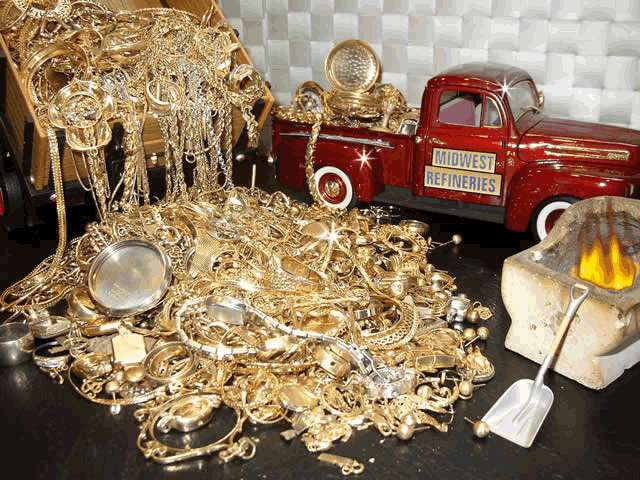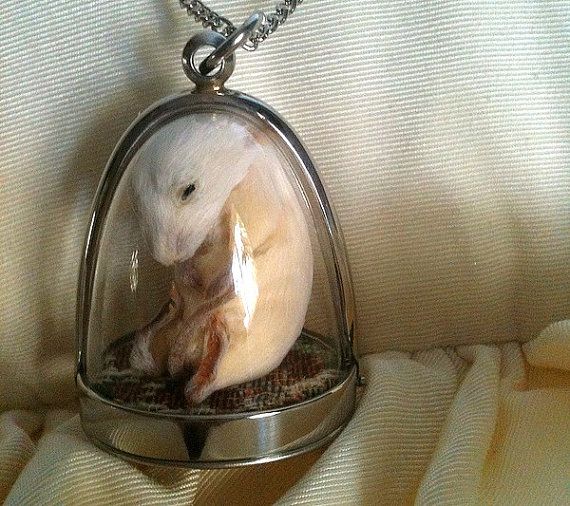 A real taxidermy mouse lays upon a soft bed of antique lace and is secured to an antiqued/oxidized brass pendant. Hangs from an antiqued brass chain that lets the mouse rest just below the collarbone when worn.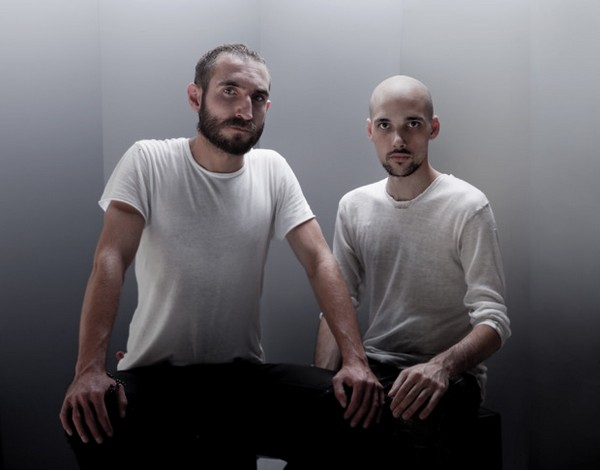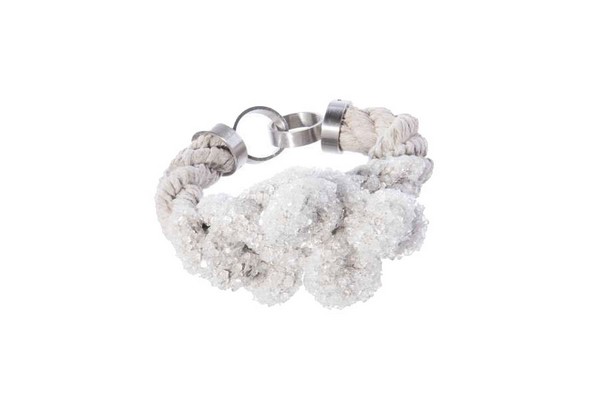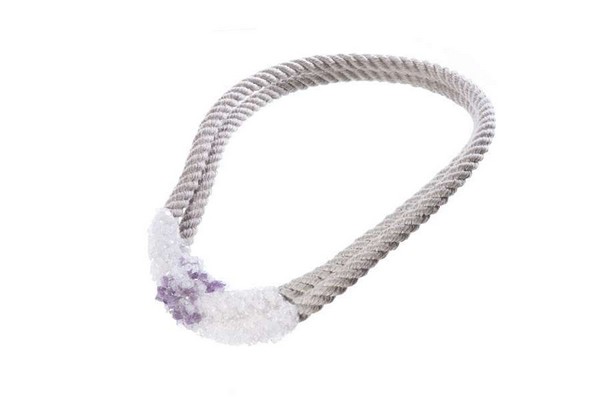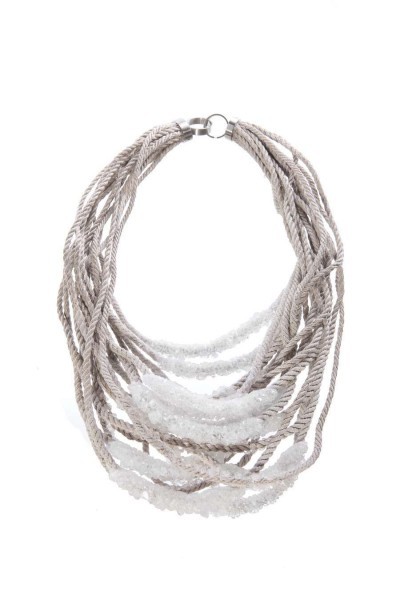 Zhdenek Vacek (Zdeněk Vacek) and Daniel Posta (Daniel Pošta) , also known as the designer duo from the Czech Republic Zorya , recently presented its luxury jewelry collection Virus in Prague. Young people have long studied the chemical and biological processes of development and spread of viruses to be reflected in the original jewelry. If you do not know the biological background to the collection, bracelets and necklaces look quite innocuous. Still: stylized rope of red and gold were "attacked" baroque pearls, raw diamonds, and pyrites, successfully performing the role of viruses. In general, according to the author's idea, jewelry compositions are intended to illustrate the process of "capture" of an object foreign substances. So far, the jewelry from the collection of Virus can only be purchased in the Czech capital.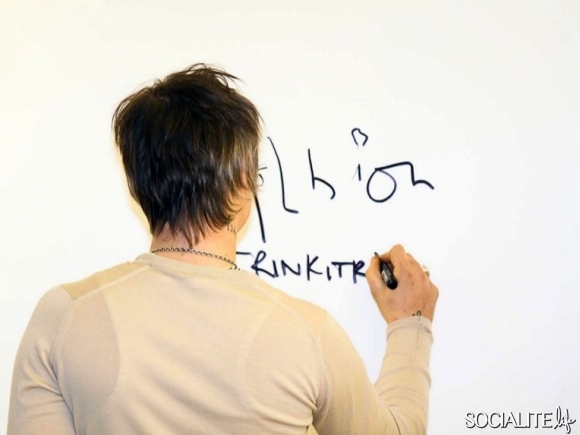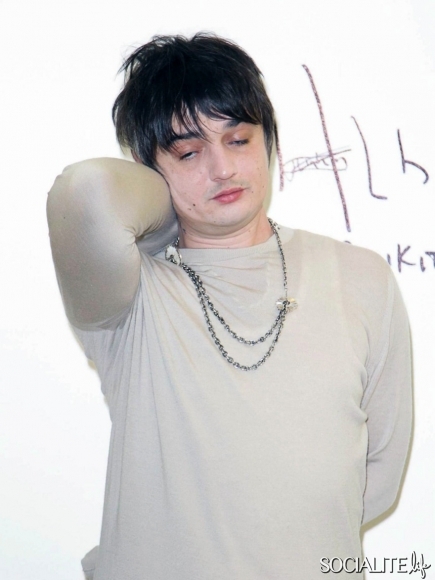 Wearing a tight-fitting tan sweater and black pants, British rocker Pete Doherty models a necklace as he launches his Albion Trinketry jewelry line at Westbourne Grove. The line, which features items from chains to cufflinks, is a collaboration with jeweler Hannah Martin and reflects on his knack for "personalizing his antique finds."

Founded by Japanese dentist Taro Hanabusa, Fangophilia creates one-of-a-kind teeth and silver accessories custom molded to the wearer's body.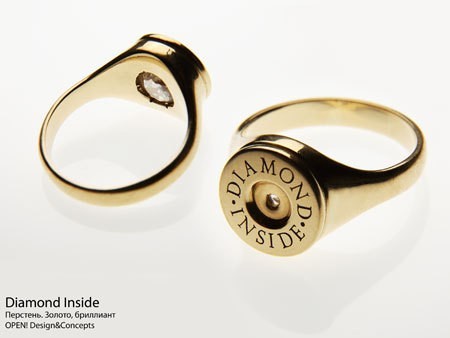 Ring by OPEN Design & Concepts.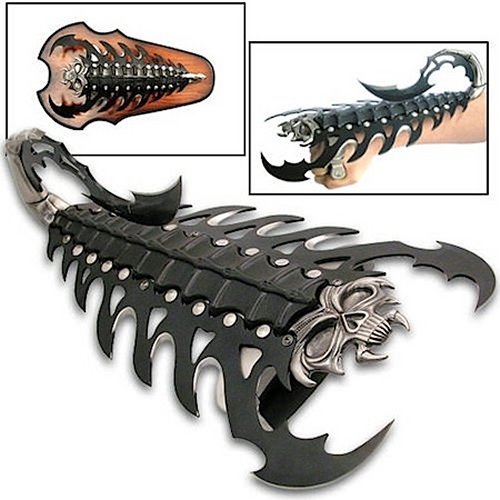 If you happen to see a guy or gal wearing a wrist knife like this and approaching you on a darkly lit street, you're gonna wanna run like hell. I think it's safe to say that this thing could probably gut you real fast. What could be scarier then than this? The price. At under $40, any psycho stalker, or goth D & D misfit can afford one and take to the street.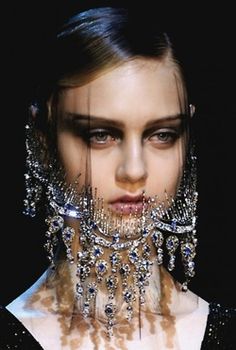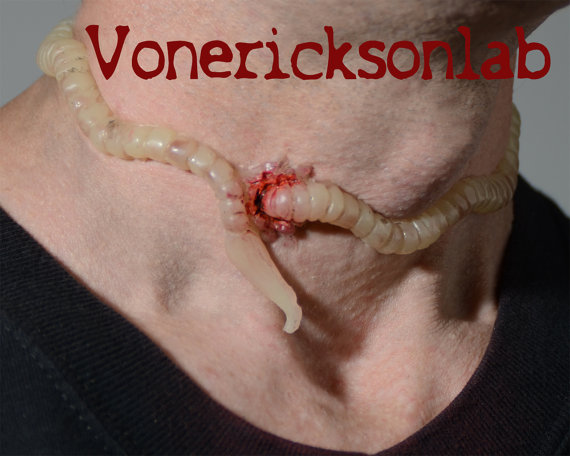 This very special horror choker is, as usual, a Von Erickson Laboratories Original Design. This one is cast in a lovely anemic off white tone.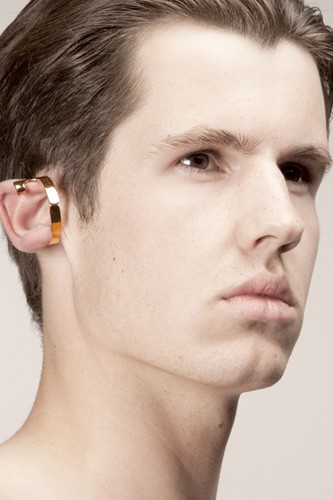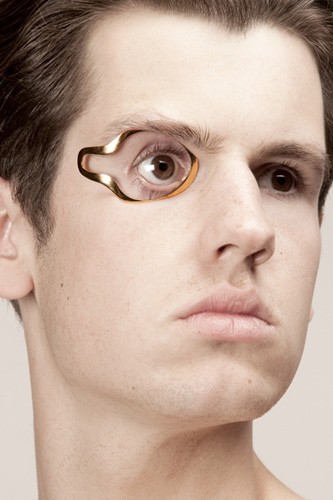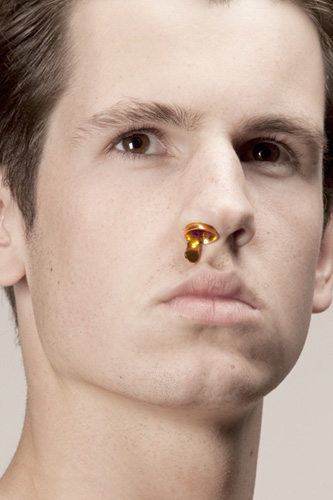 Jewelry designer Imme van der Haak created a line of face distorting jewelry. With eyebrow stretchers, nostril flarers, and a golden booger, there's plenty of options to choose from.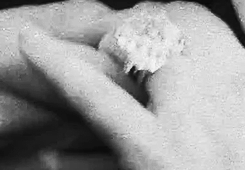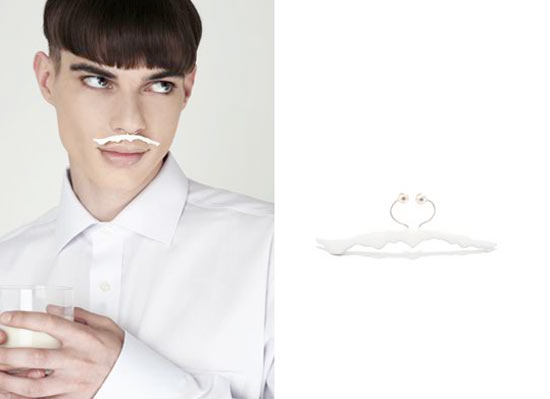 Milk Moustache nose ring: yunju lee is a recent graduate from the jewelery program at london's central st. martins. her works takes a decidedly opposite perspective to the idea of beauty in jewelery. while the subject in her work is commonplace and unconventional, she executes them in more traditional silver, gold and enamel.

A burglary suspect swallowed a pair of necklaces he stole from a Florida residence hoping they would remain undetected. And they were, that is until he had to undergo an X-ray before being booked into county jail.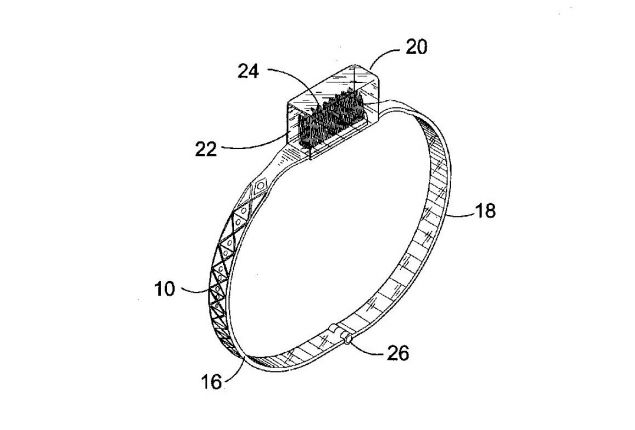 The 'jewelry toothbrush' was patented on September 13, 2005, by Michael E. Berglass of Port Washington, New York. "Dentists are constantly reminding their patients to brush after every meal," he writes. "This is a difficult task for children in school or away at camp. The present invention overcomes these problems by providing a jewelry bracelet that incorporates a toothbrush."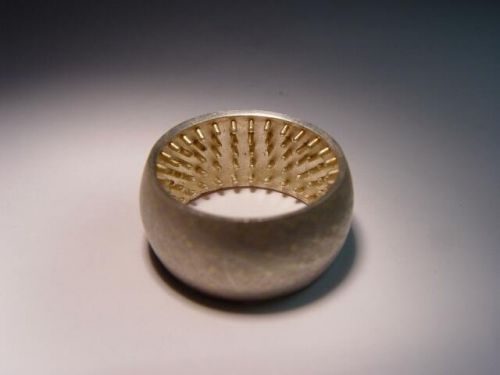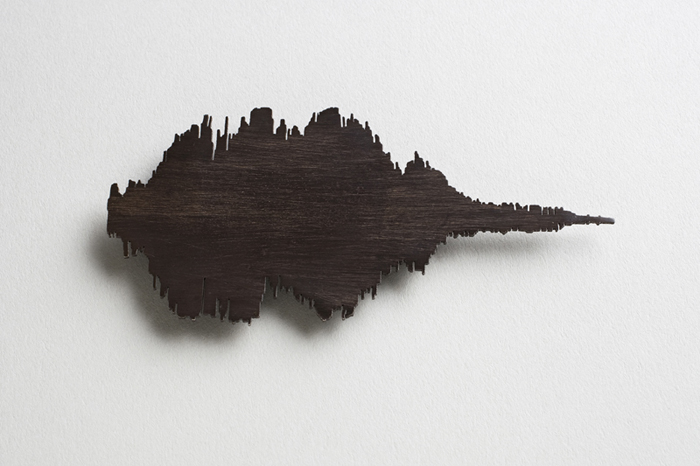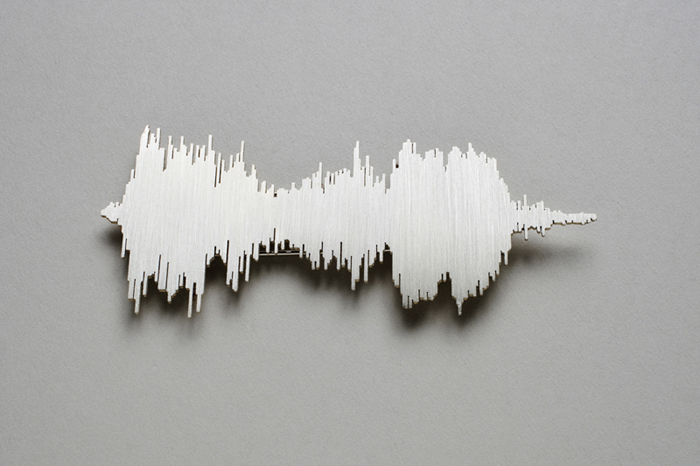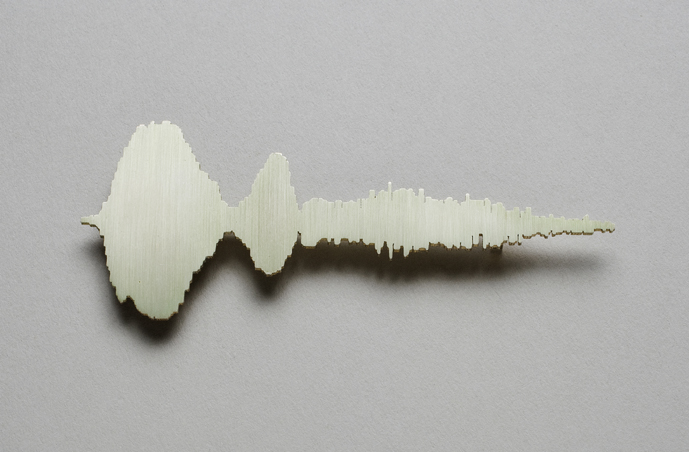 Waveform Series by designer Sakurako Shimizu consists of laser-cut shapes of various human sounds she has recorded, rendered in silver, gold or other precious metal and presented as wearable brooches. Human expressions such as yawn, sneeze, or giggle were used for earlier pieces. (seen from top to bottom: 'Wow, 'Sneeze', and 'Yawn').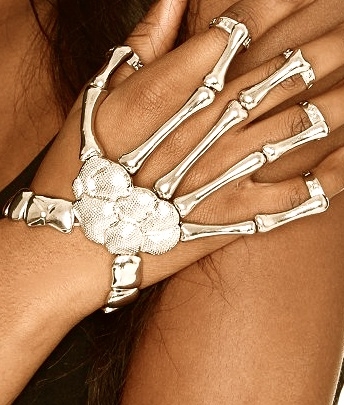 Skeleton Hand Ring.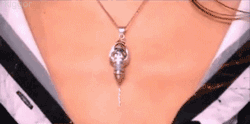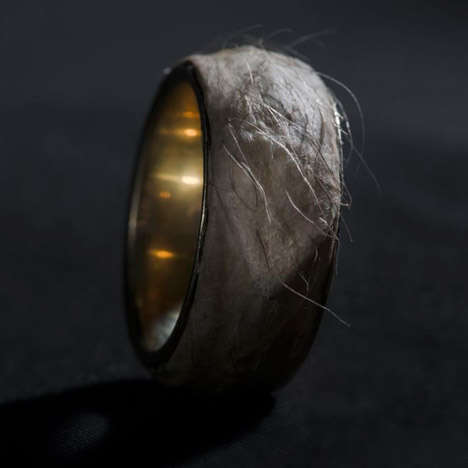 Icelandic fashion designer Sruli Recht has put more than just his creative mind into his latest piece of incredibly weird jewelry: he has also included a piece of his own flesh. The designer had a strip of his own skin removed from his belly via surgery. The skin was then salted and tanned for preservation purposes. With the strip of flesh, which contains belly hair, he then attached it to a 24 carat gold ring. For anyone with an expensive and questionable appetite for jewelry with hairy human bacon on them, the ring is available for almost $500,000.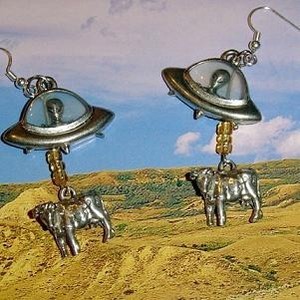 "In 2004 while driving out of town at 4 am, I saw a football-field length black triangle that slowly moved perpendicular to my car. I seemed to drive under it for an eternity, which is how I judged its size. It was hovering over I-210 with no lights and making absolutely no noise, just a bone-jarring vibration. The only reason I spotted it was because the stars disappeared in a cloudless sky. I don't do drugs; neither do I drink, so this thing was real," says Ann Shelby. "I've been studying the UFO phenomena ever since. And even though I wasn't "abducted" that morning, the event inspired me to make a series of abduction earrings, including cows, cars and dinosaurs. Maybe it was the aliens who put the idea in my head. And for that, I thank them."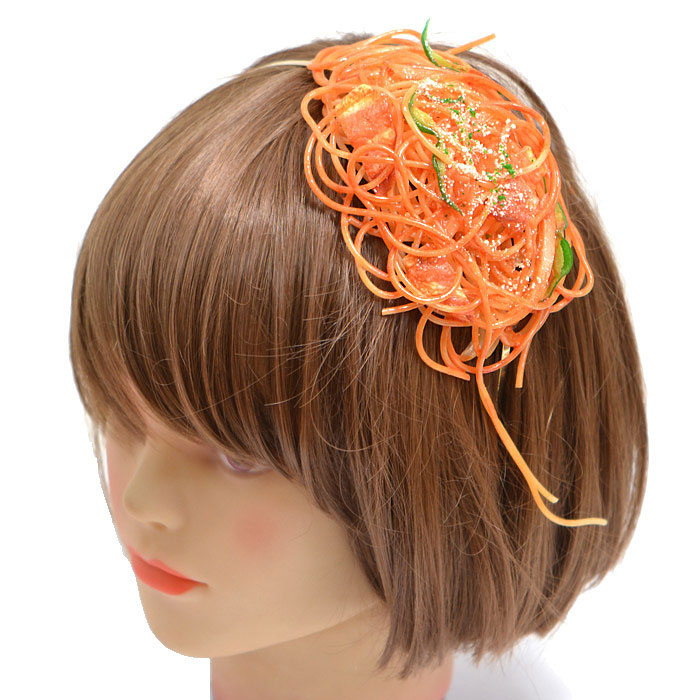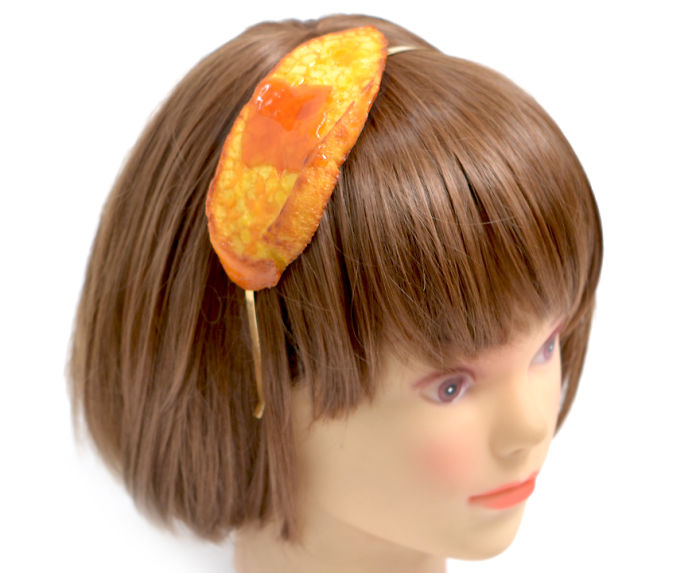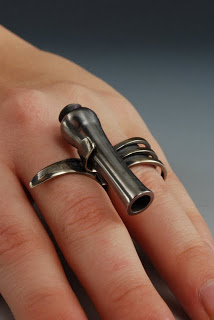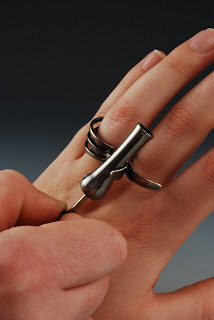 For my work this semester i wanted to create work that was interactive and fun to experience. These are more than rings, they are instruments of mischief and are intended to stimulate even the most mature mind. All pieces are full functioning, firing systems. All include a supply of ammo as well as a carrying pouch.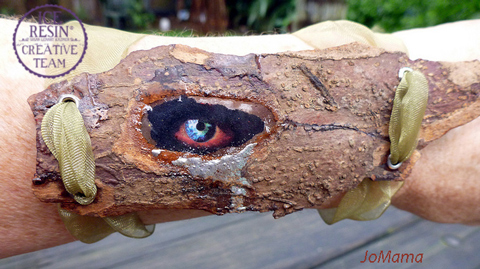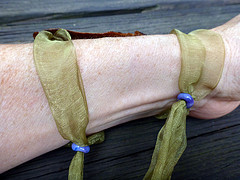 Leave it to JoMama to come up with such a unique organic cuff. It's guaranteed that no-one at any costume party or dress-up social function you attend will have anything as scary as this eye! Bet you look at bark differently for a while.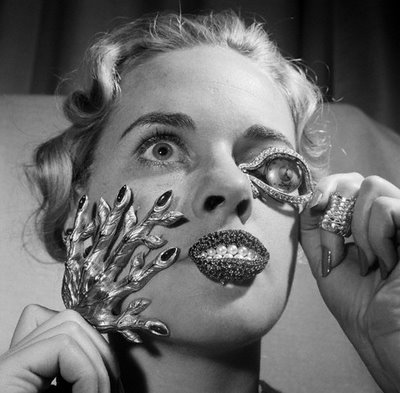 Karin Tremonti creates Dream Jewellery that speaks the language of luxury. Her creations express the passion for natural Gemstones that endure generations. Every Tremonti Jewel is inspired by intuition, a sensation, the curiosity for detail, translated into design and form. Incomparable Jewellery with strong character, whose spirit melds with the personality of those who wear it. A Jewellery collection that stands apart from anything ordinary.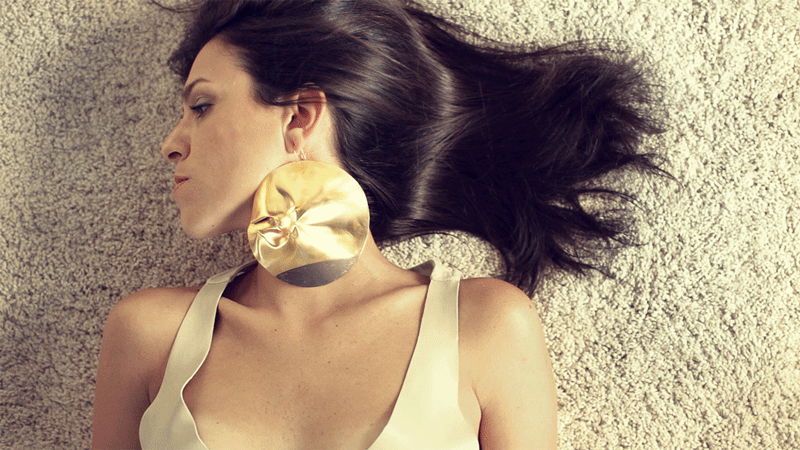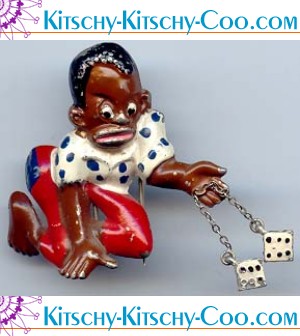 For $265 you can have a Black boy hold your mink closed courtesy of the racist kitsch bartering site Deja-Voodoo.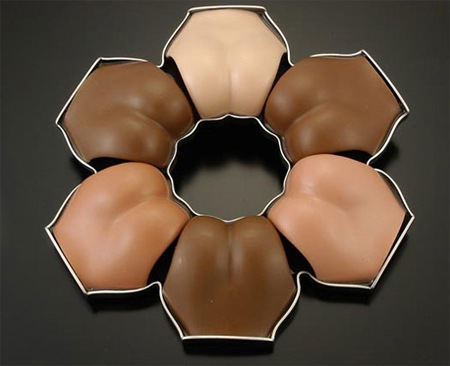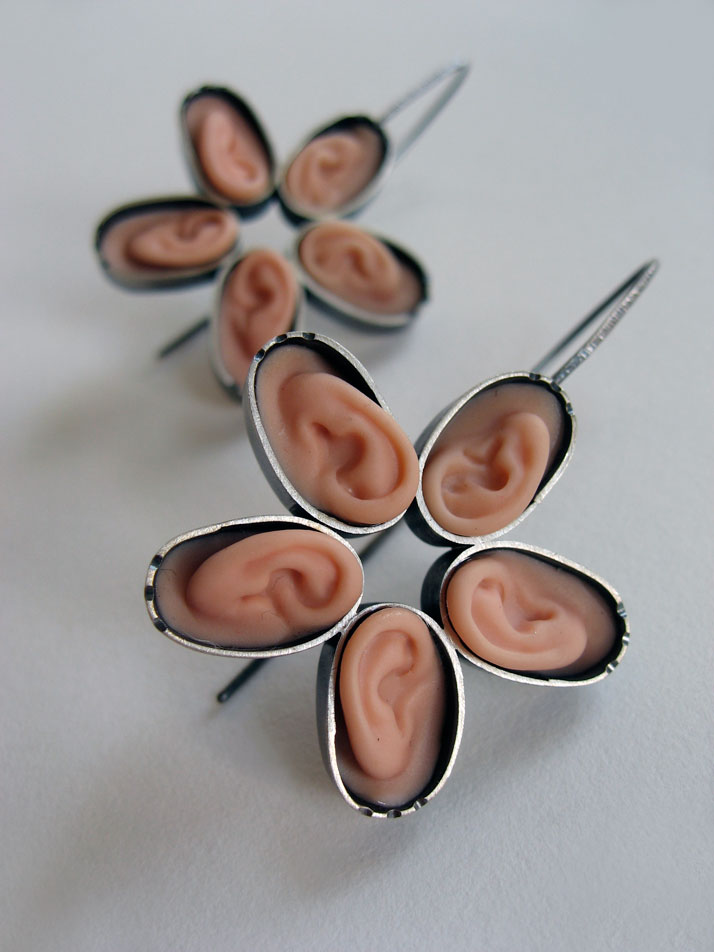 Margaux Lange's Plastic Body Series art jewelry collection utilizes salvaged Barbie doll parts in combination with sterling silver and pigmented resins. The series is a result of Lange's desire to re-purpose mass produced materials into handmade, wearable art. It is meant to examine and celebrate her own as well as pop culture's relationship with the icon known simply as: Barbie.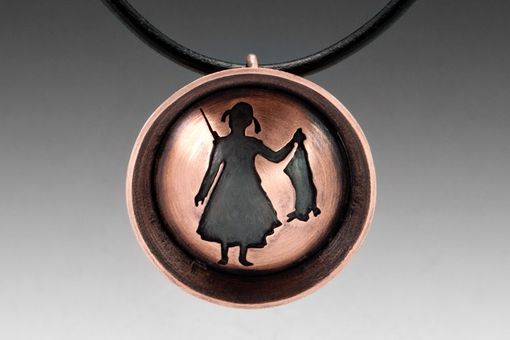 The Little Girl Rabbit Hunter Necklace is part of Alex Metal Arts's current series working to dispel pervasive gender stereotypes involving children, with a nod to locavores and hunters.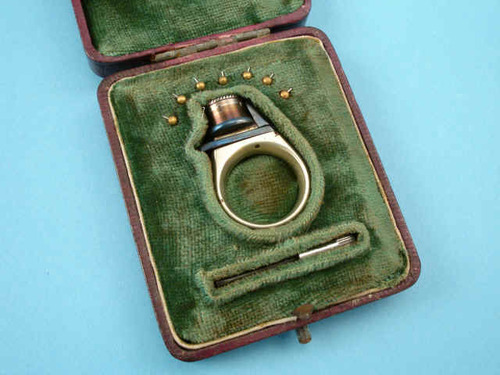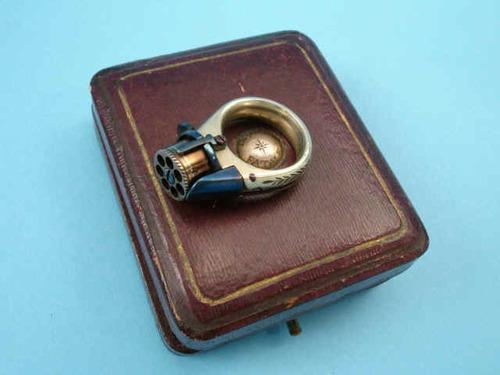 Rare and unusual "Femme Fatale" ring pistol, originates from France, third quarter of the 19th century. Sold at Auction: $11,350.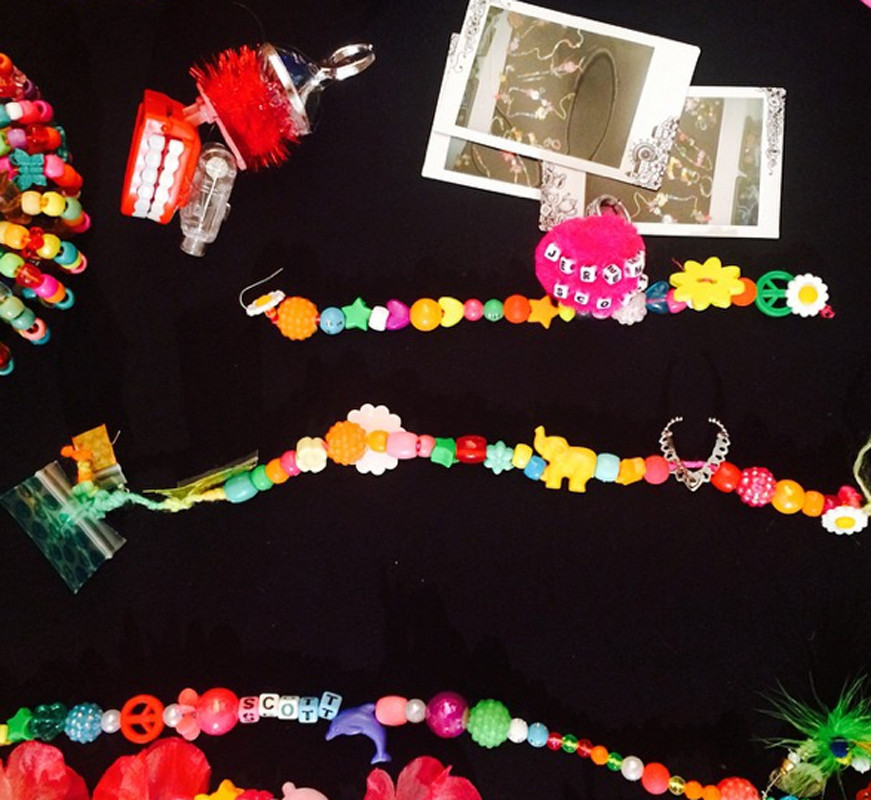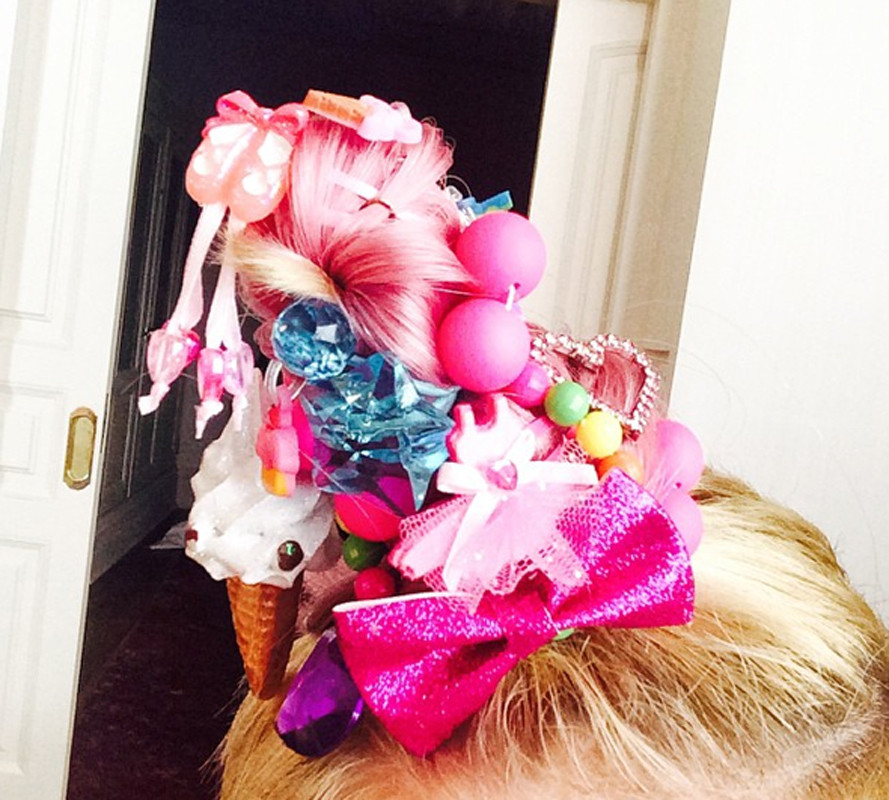 Miley designed all the accessories for the Jeremy Scott show, bringing her colourful junk pieces to the runway via a myriad of brightly-coloured beaded bracelets, crazy head pieces and necklaces that included a ton of random, weird shit like miniature toys and Magic Tree car air fresheners. The collaboration happened because Miley and Jeremy are neighbours in LA and one night he was at her house and she showed him all the weird stuff she was making. Jeremy thought it kind of looked like his collection and asked if she would do the jewellery for his show. She thought he was joking, but he texted her the next day and was like, 'BTW, I was deadly serious about the jewellery thing,' and she was like, 'Oh, amazing.' Miley actually made everything mostly by herself, although she said the guy who built the big teddy bear for her Bangerz tour helped her with some practical stuff.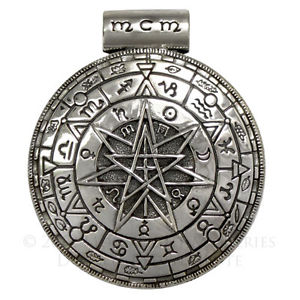 This pendant is a combination of many different symbols: alchemy, pentagram, septagram / heptagram, zodiac signs, Chaos Magick sigil, and more.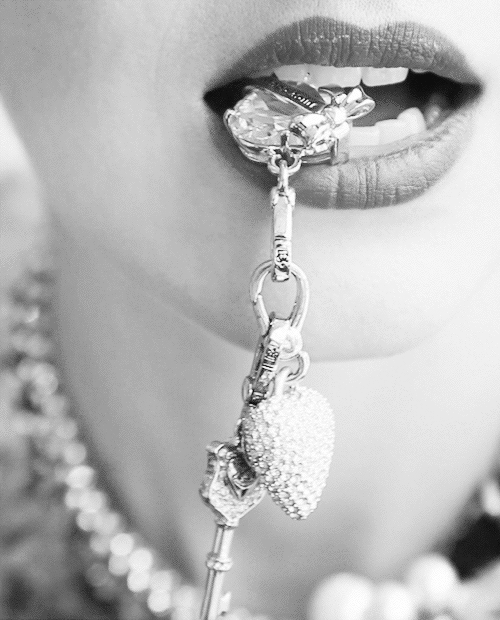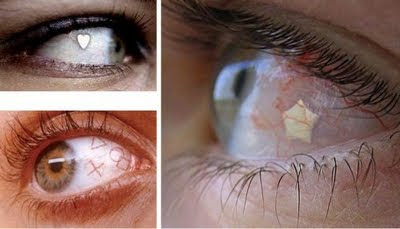 Piercing eyes – the process of implantation of tiny jewels in the eye's surface. Jewelry is a specially designed jewelry – insert a diameter of about 3.5 mm. The procedure for implantation of jewelry in the eye takes about fifteen minutes and costs between $ 600 – $ 1200.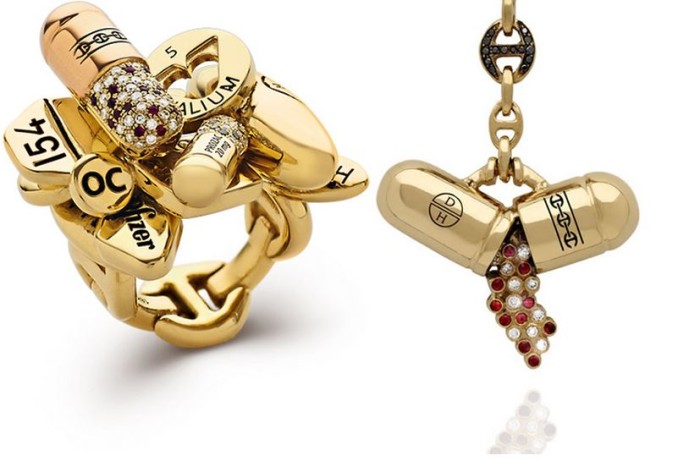 Damian Hirst is known to create all types of art including things that are shaped like medicine pills. The pill design Hirst given up a while back is now resurrected with a two piece line named, the Cathedral Collection. A collaborative effort with the Santa Monica-based luxury jeweler Hoorsenbuhs, they are created under his own label, Other Criteria. The collection includes a limited edition beaded pill rosary necklace and a pill cocktail ring. Available in options 18 karat yellow, rose or white gold, both the pill rosary and the pill ring are set with rubies, white and black diamonds. On Pill Rosary the crucifix is being replaced by an open pill filled with precious stones. Both items are limited to 25 each and come stamped and numbered. As for the pricing they are sky high, the Pill Ring has a price tag of £18,000 (approx. $28,000) while the Prozac branded Pill Necklace is listed for £43,200 (approx. $68,000).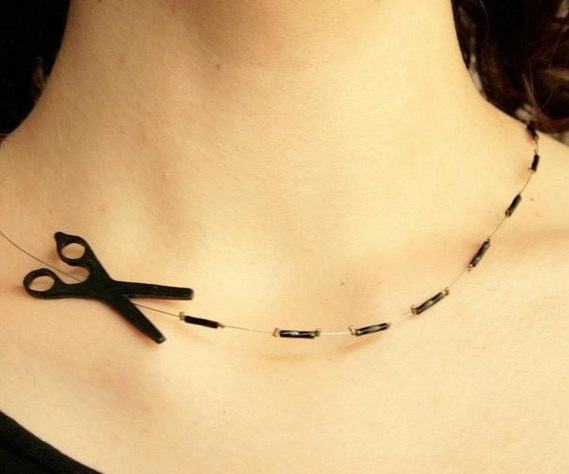 'Cut My Head Off Necklace'.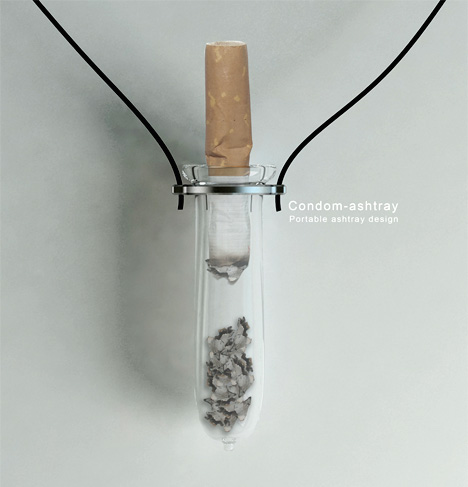 The unique design of Qian Jiang's pendant necklace is a play on the condom. Thus making this product much more interesting and allows the person wearing it to let their personality come to life. The condom pendent allows the user to put out their cigarette butt in the condom shaped design, instead of throwing it on the ground. Once they are near a trash bin, the butt can then be discarded. So not only are you wearing a very distinctive design around your neck, but you are also showing your respect for our world.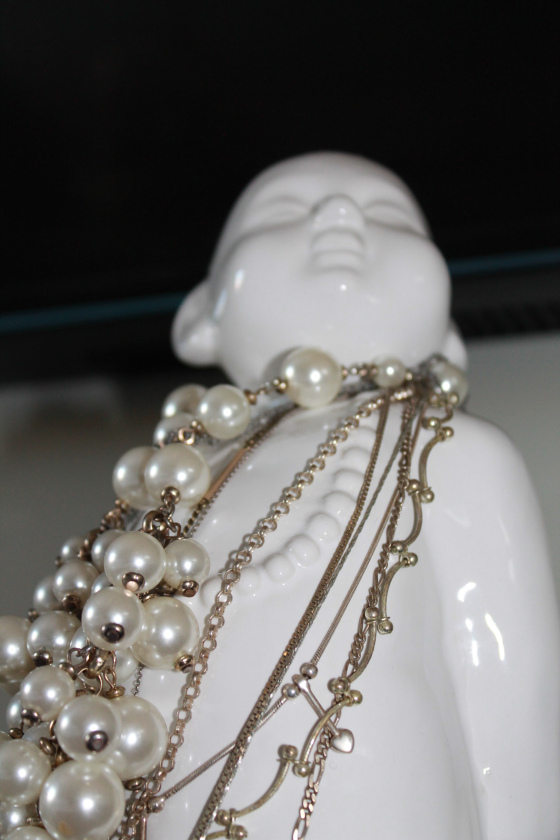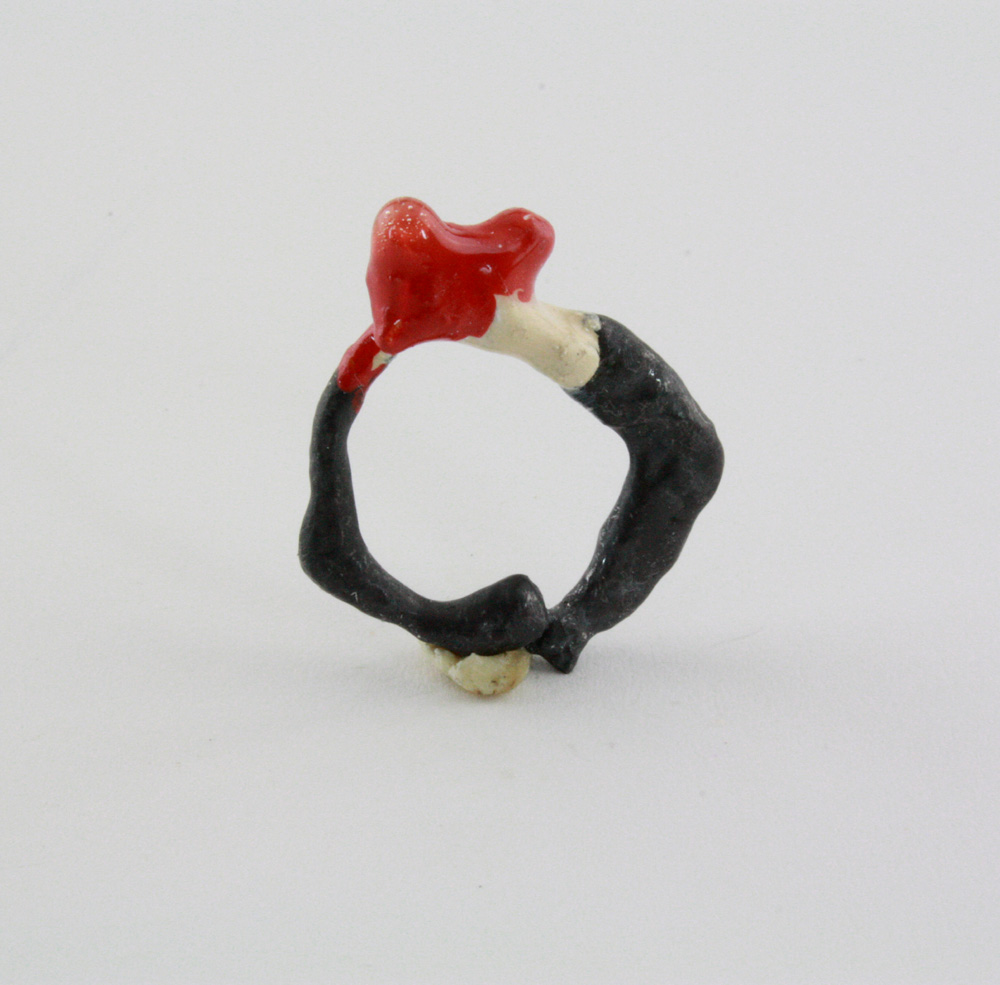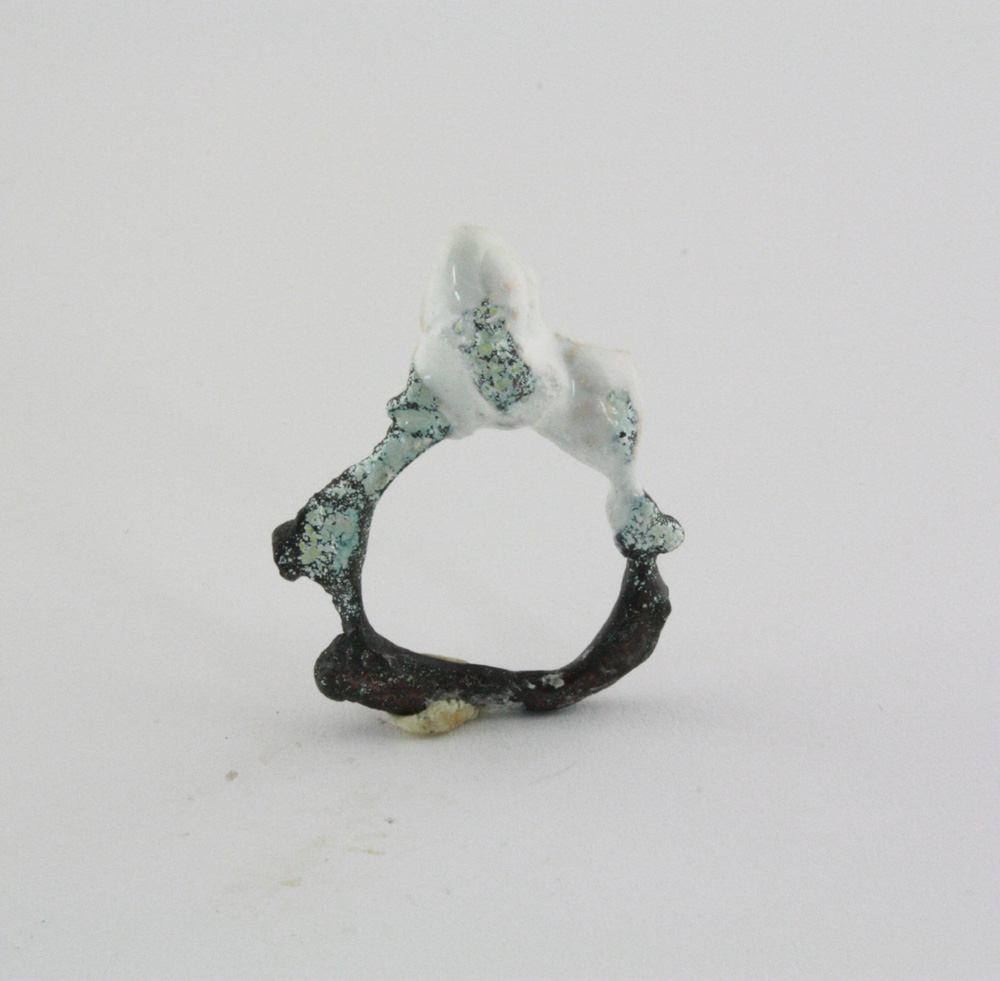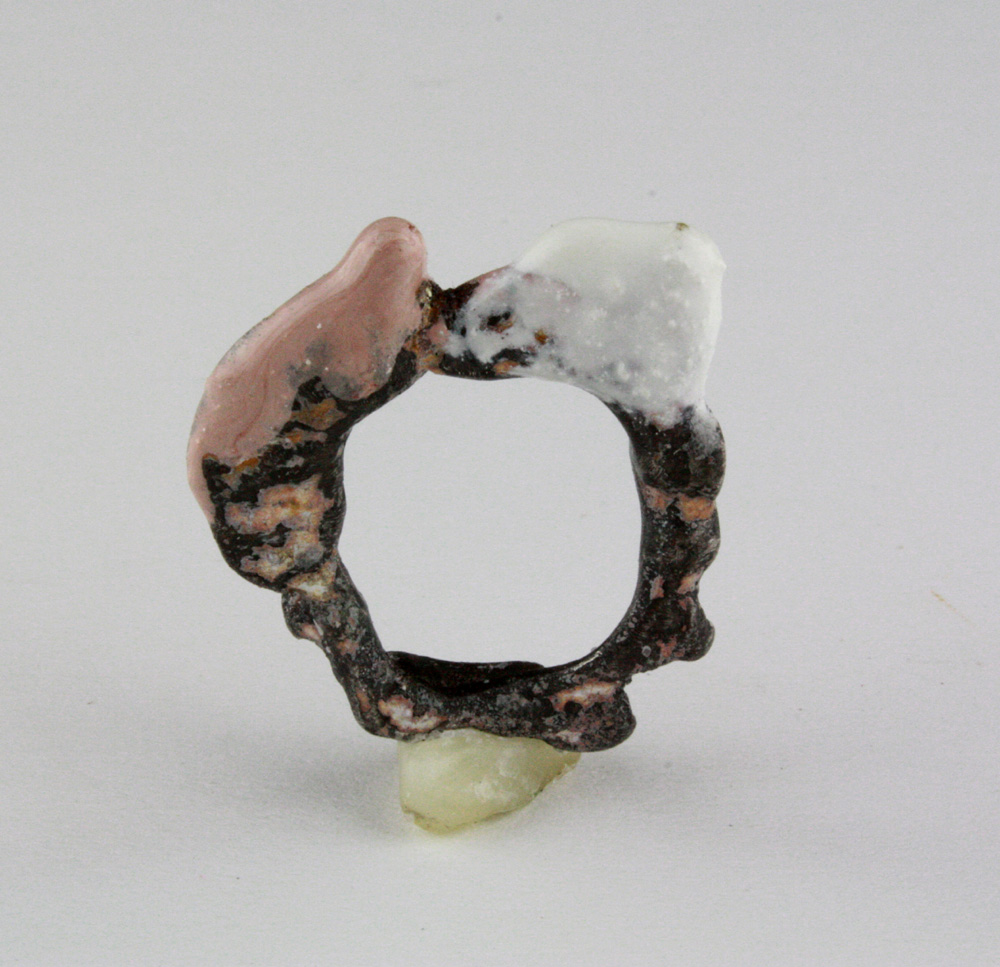 Satomi Kawai: I observe every solid surface among materials surrounding me and fundamental physical matters in both macro and micro views. In addition, I view the flow patterns of gas and liquid, including changing the shapes of clouds and flow patterns. It is fascinating for me to view many changes with phase transitions; a surface pattern change and a color change. Utilization of enamel on steel pieces allows me to get unique patterns, which reminiscent of patterns I observe. That is how I preserve the moment with life and nature.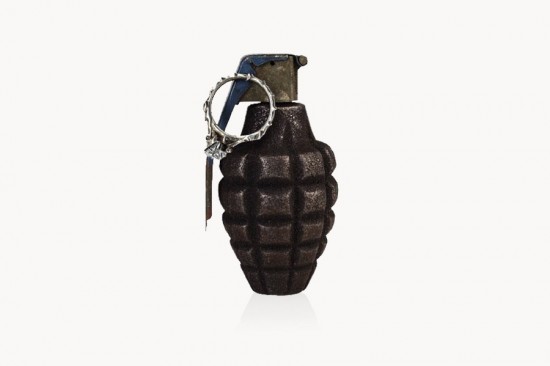 Jewelry weapons by Diddo can become the kind of the most sophisticated weapon you can have. The designer breaks the limits and goes against the rules. He tries to define the border between perception and reality. Shock your girlfriend by the grenade with the Cartier ring as the safety pin. But be careful! This may become the most dangerous joke in your life.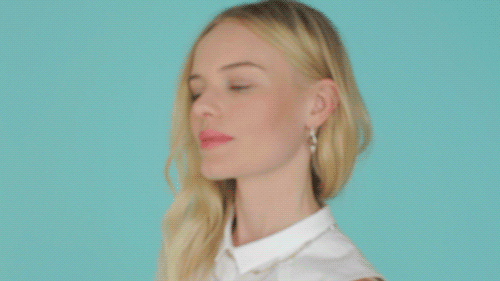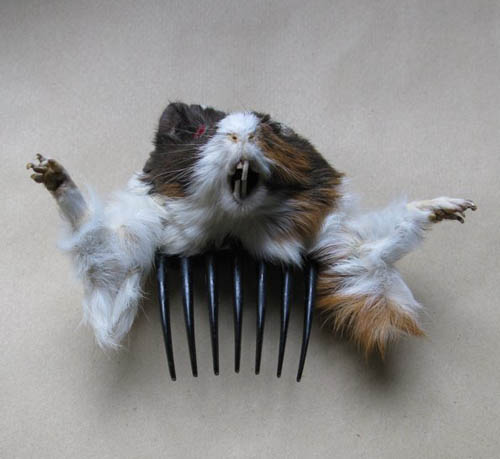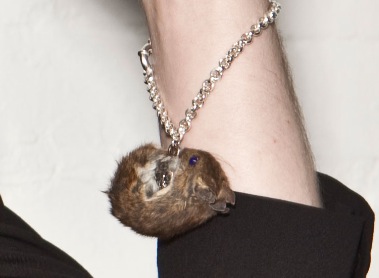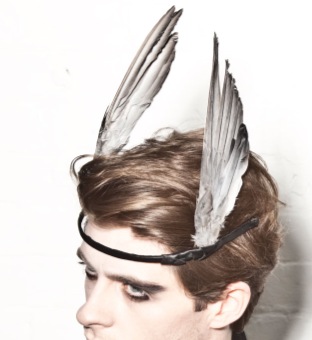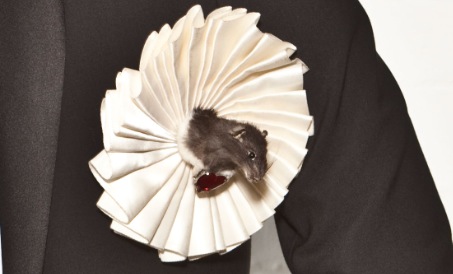 Reid Peppard makes accessories out of taxidermy. Like this guinea pig hair comb. Peppard also makes rat bowties ("black leather bowtie with medium white rat head" and blue Swarovski crystal eyes) and rat medallions and rat coin purses and pigeon wing head pieces.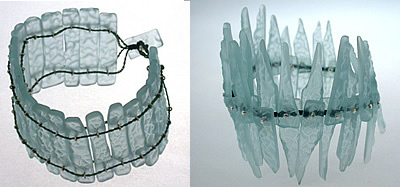 Rebecca Ward, a Brisbane designer, works with recycled glass. These stunning bracelets are created from broken window fragments.

Live beetles covered in jewelry are all the rage in Mexico. These bling covered pets are part of a centuries old tradition.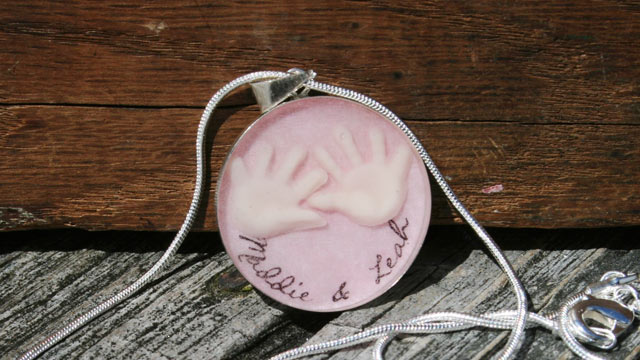 Olga Grove, a mother of two from central Pennsylvania, is a mom who's preserving her breast milk in the form of jewelry that holds the liquid. Her daughter, now nearly 1, is still nursing and although Grove will allow her daughter to self-wean, she already sees the frequency slowing down. And it has made her nostalgic. "We don't have plans for any more children," she said, "and I'm getting sentimental. I truly enjoy nursing."
*
p.s. Hey. ** David Ehrenstein, Hi. Ha ha, good luck with that! ** Benoit Lelievre, Hi, Benoit. Welcome, and thank you for entering. And thank you for the link. I'll read your other Butler piece pronto and pass it along right now. Everyone, I quoted Benoit Lelievre on Blake Butler's '300,000,000' yesterday, and it seems he has a more recent piece on the novel that is no doubt very valuable. It's called 'Essay : Revisiting 300,000,000', and you can read it here. Take care. ** John Domini, Hi, John, nice to meet you, and thanks a lot. I'll go read your review of the Butler novel as soon as I'm finished here. Thanks for passing it along. Everyone, Also the writer John Domini has a review of Blake Butler's novel that I seem to have accidentally overlooked when assembling the 'further' links. It's at the great Brooklyn Rail site, and it's called 'Monstrous America', and please go read it here. ** _Black_Acrylic, Hi, Ben. I'm totally down with that zine title. Please count my vote. ** JM, Hi. I think Blake Butler is easily one of the very best writers now writing, and '300,000,000' could be his best novel, and it (and his other books) are very highly recommended by me. ** Kreshton, I agree. I play in that space more often than I do anything else. I don't understand people who don't. There's nothing to be afraid of there. Lethal, interesting, cool. Bon even more almost weekend. ** Steve Erickson, Hi. 2019 has officially begun! Everyone, Mr. Erickson has put his mind to Adina Pintilie's new BDSM-y film 'Touch Me Not', and, based on my first glance, I don't think he likes it so much, but go find out for yourselves here. Interesting about the changes in Iranian film. Oops re: the band. What can you do, I guess? ** Sypha, Hi. I set up the great HS post yesterday, and I'll email you with the launch date today. Thanks, man. It's your usual post-shaped masterpiece. ** Right. I was in a weird mood one day and decided to restore this really, really old goofball post from my dead blog's youth for some reason. Not sure if it was the best idea I ever had, but what's done its done, and I hope you enjoy it. See you tomorrow.