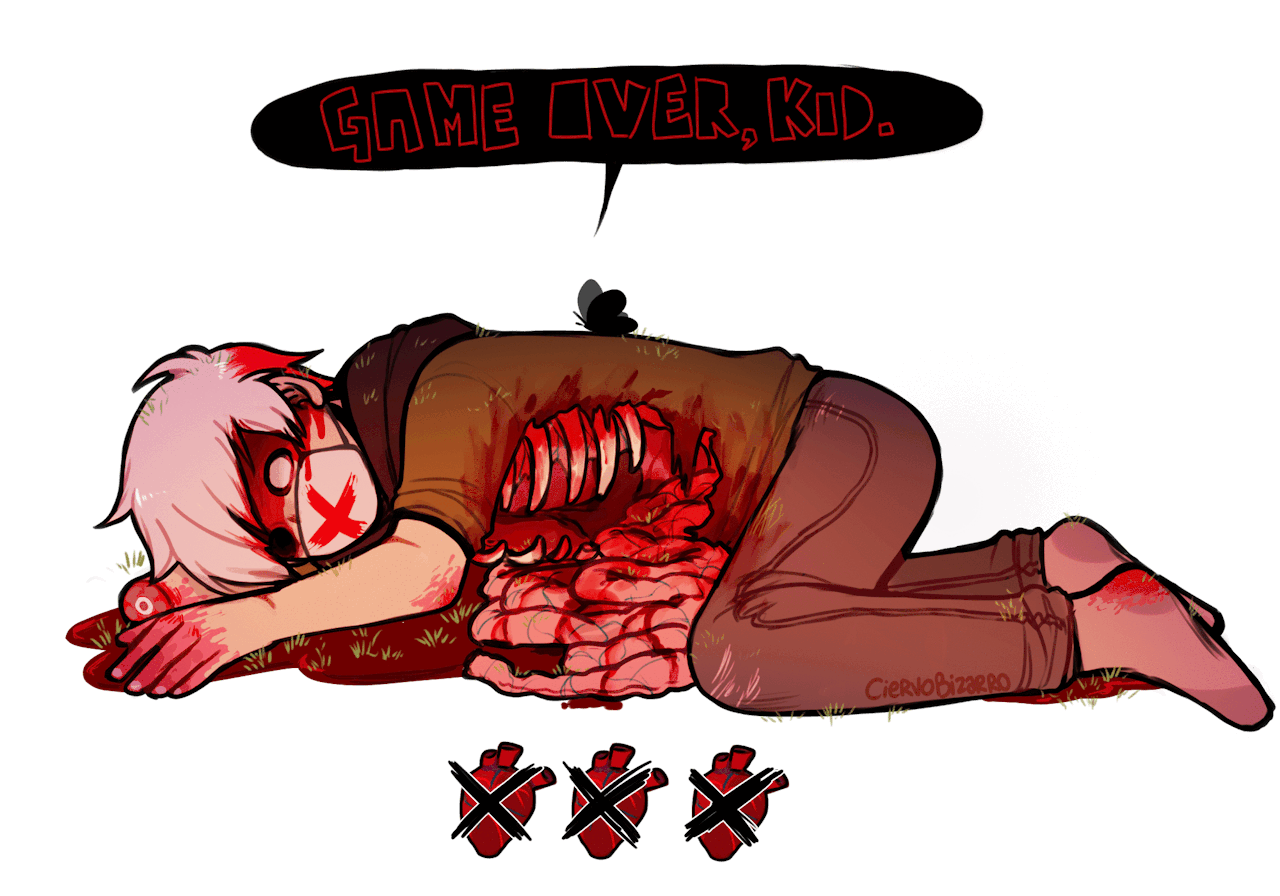 'Guro, also sometimes called Ero guro (エログロ), is an artistic genre that puts its focus on eroticism, sexual corruption, and decadence. As a term, it is used to denote something that is both erotic and grotesque. The term itself is an example of wasei-eigo, a Japanese combination of English words or abbreviated words: ero from "ero(tic)", guro from "gro(tesque)", and nansensu from "nonsense". In actuality the "grotesqueness" implied in the term refers to things that are malformed, unnatural, or horrific. While items that are pornographic and bloody are not necessarily ero guro, and vice versa, the term is often used to mean "gore"—depictions of horror, blood, and guts.
'Ero guro nansensu, characterized as a "prewar, bourgeois cultural phenomenon that devoted itself to explorations of the deviant, the bizarre, and the ridiculous," manifested in the popular culture of Taishō Tokyo during the 1920s. Writer Ian Buruma describes the social atmosphere of the time as "a skittish, sometimes nihilistic hedonism that brings Weimar Berlin to mind." Its roots go back to artists such as Tsukioka Yoshitoshi, who, besides erotic shunga, also produced woodblock prints showing decapitations and acts of violence from Japanese history. Ukiyo-e artists such as Utagawa Kuniyoshi presented similar themes with bondage, rape and erotic crucifixion.
'Ero guro nansensu's first distinct appearance began in 1920s and 1930s Japanese literature. The Sada Abe Incident of 1936, where a woman strangled her lover to death and castrated his corpse, struck a chord with the ero guro movement and came to represent that genre for years to come. Other like activities and movements were generally suppressed in Japan during World War II, but re-emerged in the postwar period, especially in manga and music.
'There are modern guro artists, some of whom cite Erotic Grotesque Nonsense as an influence on their work. These artists explore the macabre intermingled with sexual overtones. Often the erotic element, even when not explicit, is merged with grotesque themes and features similar to the works of H. R. Giger. Others produce ero guro as a genre of Japanese pornography and hentai involving blood, gore, disfiguration, violence, mutilation, urine, enemas, or feces.' — collaged
Find/search Guro art
Gurochan (currently defunct)
Twitter
reddit
Pixiv
Pinterest
Deviant Art
Instagram
Premium Hentai
Q & A
Posted byu/albert_ara
I do not understand how people can be into gore/guro Pornography.
If you do not know what that is, please don't google it.
Guro is a category of porn (I hope always drawn, usually in an anime style) where for example someone is having sex with another person they just cut open their stomach and their intestines are gushing out while that person is in agonising pain. Just explaining this makes my stomach turn.
I just want to understand why someone would like that without being completely crazy (I knew a girl that was alright but liked guro, she wasn't willing to explain why). I just want to understand why.
Posted by Crayshack
Most porn contains an idealized exaggeration of something that the consumer is attracted to in real life. For most people, this is only slightly exaggerated, but for others it is exaggerated past the point of the fantasy being something that is realistically attainable. For example, someone who is attracted to fit women might look at porn like this. At the same time, some people might look at a version exaggerated past the point they are likely to ever encounter such as this. It is the same concept, but taken to the extreme. When you enter the realm of drawn images rather than simple porn photos, you can take the extreme even further past the point of what is even physically possible such as this.
Unrelated to that, sadomasochism exists. It is completely understandable why some people might have difficulty grasping why someone might be a sadist or a masochist, but for me the reason is quite simple. When you experience pain, your body releases adrenaline. The purpose of this is so that you can feel the pain and know something might be damaged, but then have the pain dulled enough to continue whatever task you are doing. However, under the right conditions for some people they can trigger an adrenal release that is more powerful than the pain they experience. For these situations, it turns experiencing pain into a literal high. Once you have enough experiencing pain as way of accessing an adrenaline high, you build a Pavlovian relationship in your mind and start to enjoy the pain itself. Sadism is simply being the one on the outside.
When you combine the concepts, there is a very clear pattern. There is porn of realistic depictions of pain play that do closely resemble how most people do it in real life. Then there are depictions that go beyond what most might try in real life but are still physically doable such as this. Then you have the ones that are physically impossible (at least without killing your partner) such as this.
For both examples of the gradient, some people will realize that they are getting into weirder and weirder shit as they make their way down it. However, sometimes they won't notice until they are pretty far along because there will not be many sudden jumps. Instead, they are one day asking themselves "What the fuck did I just fap to?" and find that even once they acknowledge it is fucked up it still turns them on because sexual attraction is not something decided by the conscious part of the brain.
Most people if you ask them, would not be able to articulate this process of how they got into what they are into. At best, they can give you some of the details they fixate on and what little things turn a gore pic from general gore to porn for them. However, that does not mean that they have not gone through this sort of development. Everyone goes through a similar kind of association when it comes to sexual attraction. They start by being attracted to something simple and common, but then they start seeking something similar to that initial influence and start building associative relationships. However, most people simply find themselves spinning back around to something else that is common (for example, someone instinctively attracted to breasts might have known a large breasted redhead when they were younger and they are now also attracted to redheads). There are just a few fringe groups that have managed to developed a sexual association with something more bizarre. Guro is not the only strange fetish you can find on the internet, it just might be the one that is the most disturbing to anyone who has not found there way to it naturally.
Show *
Except where identified in the image the artists are unknown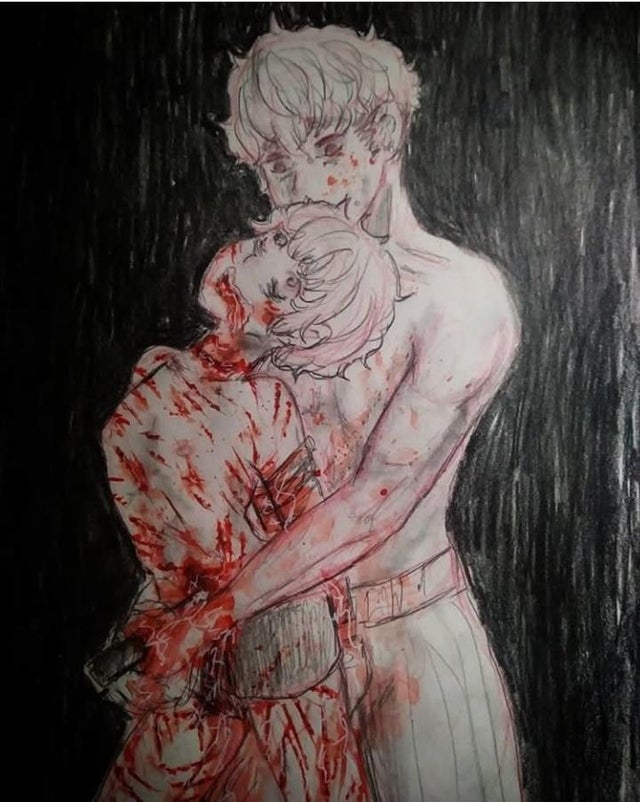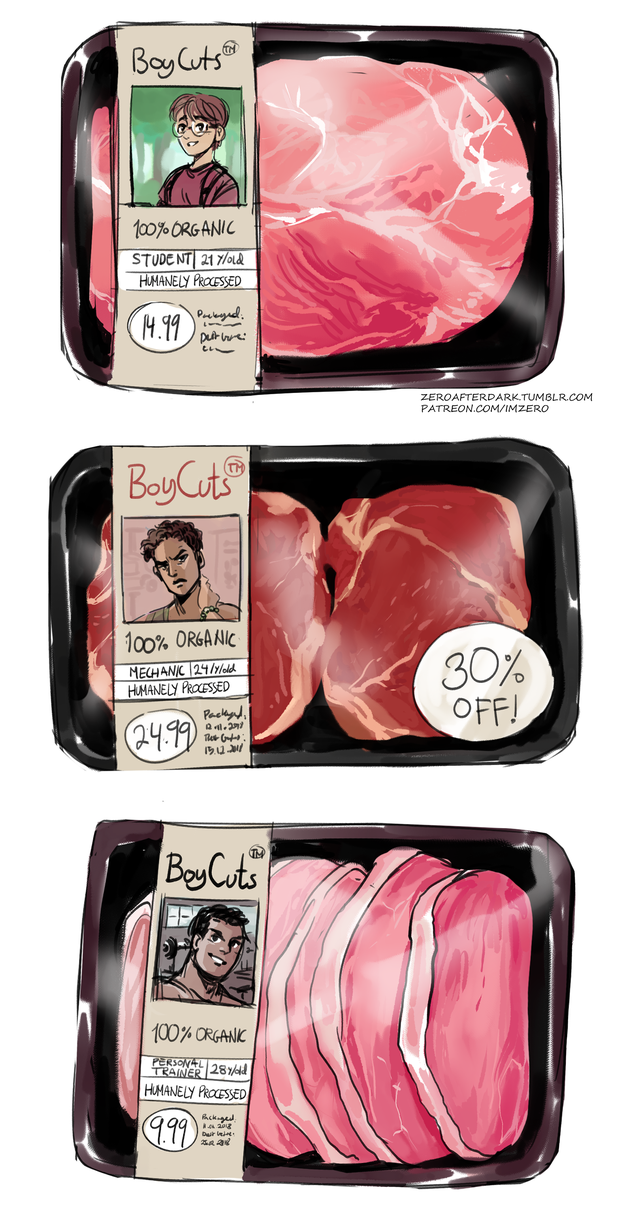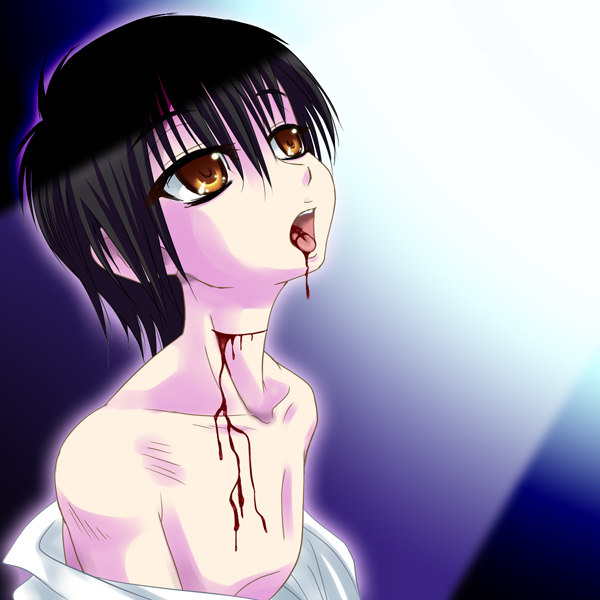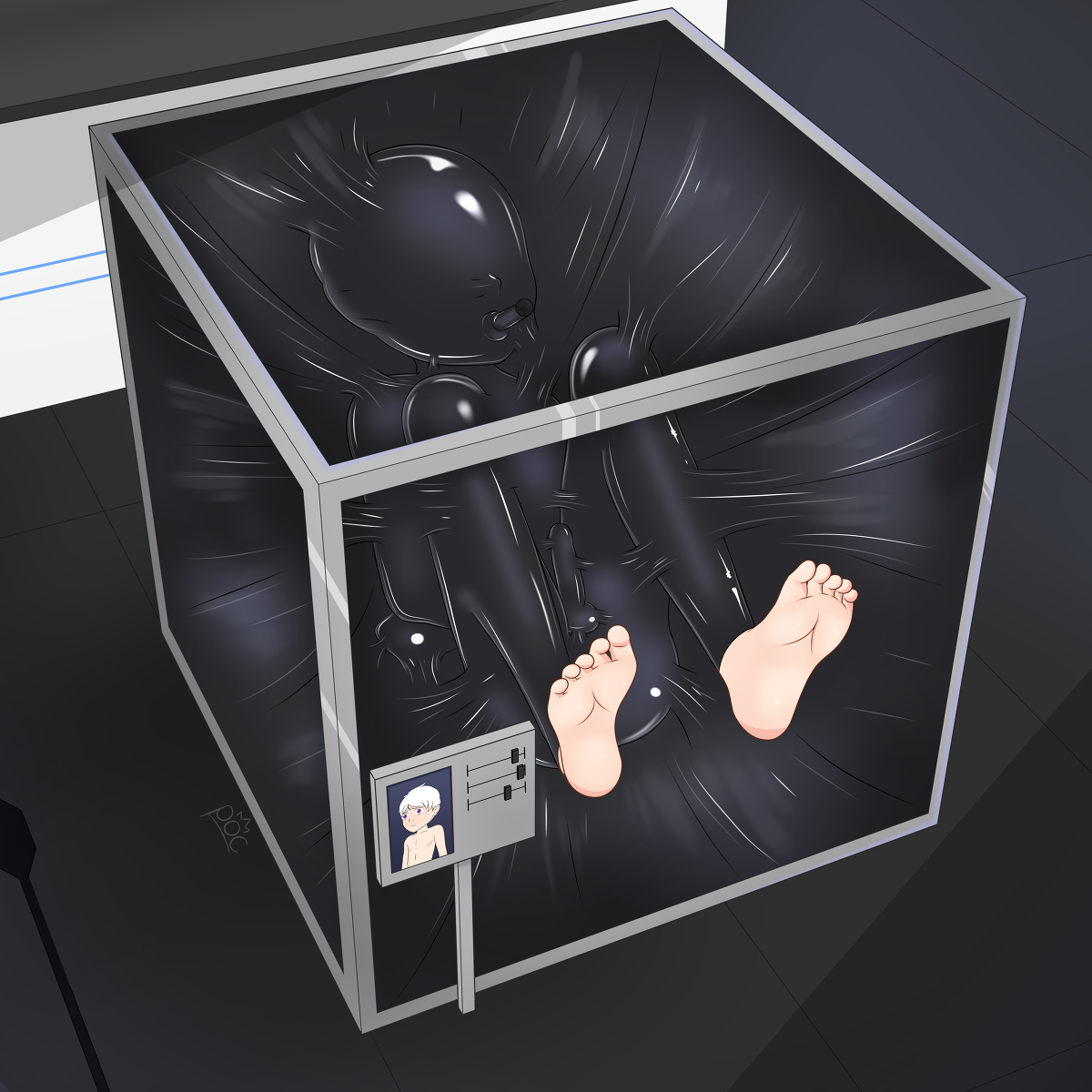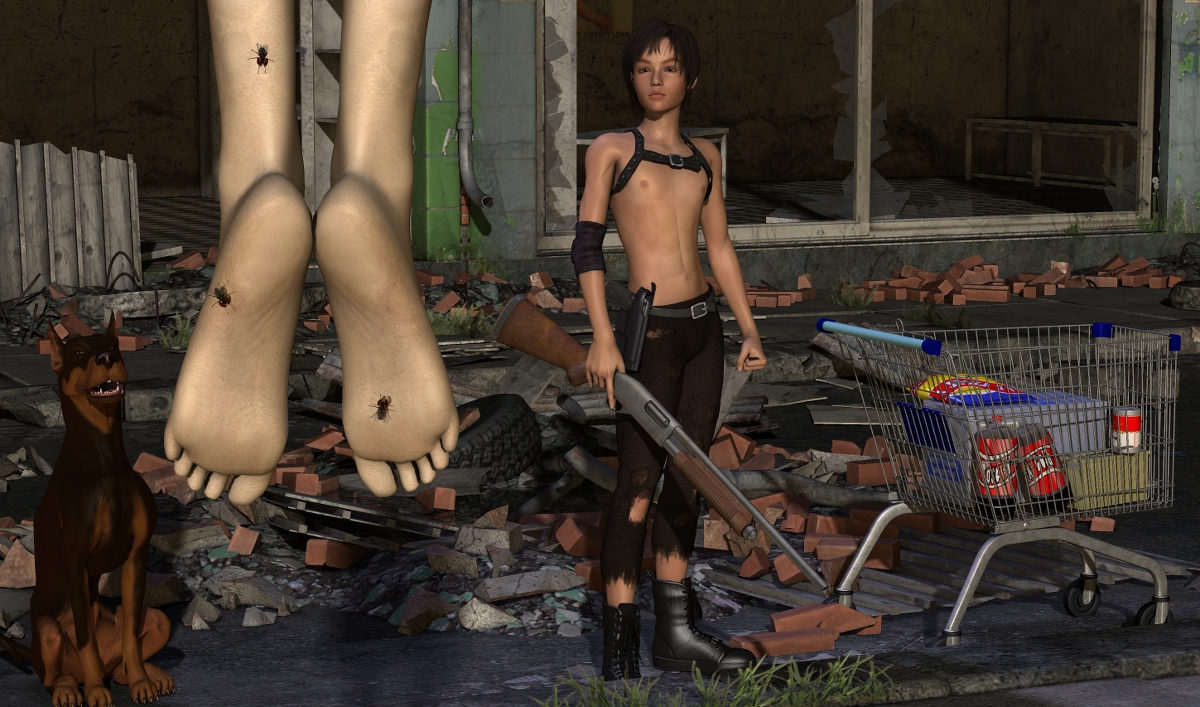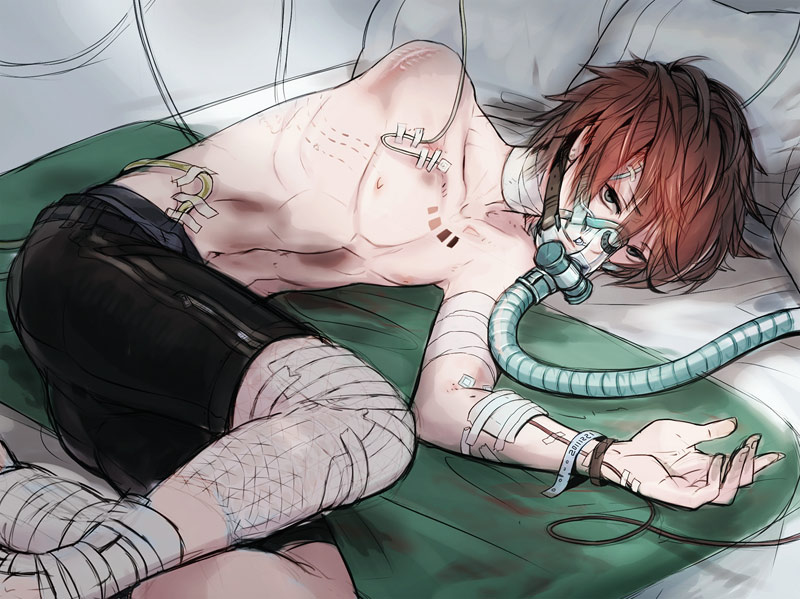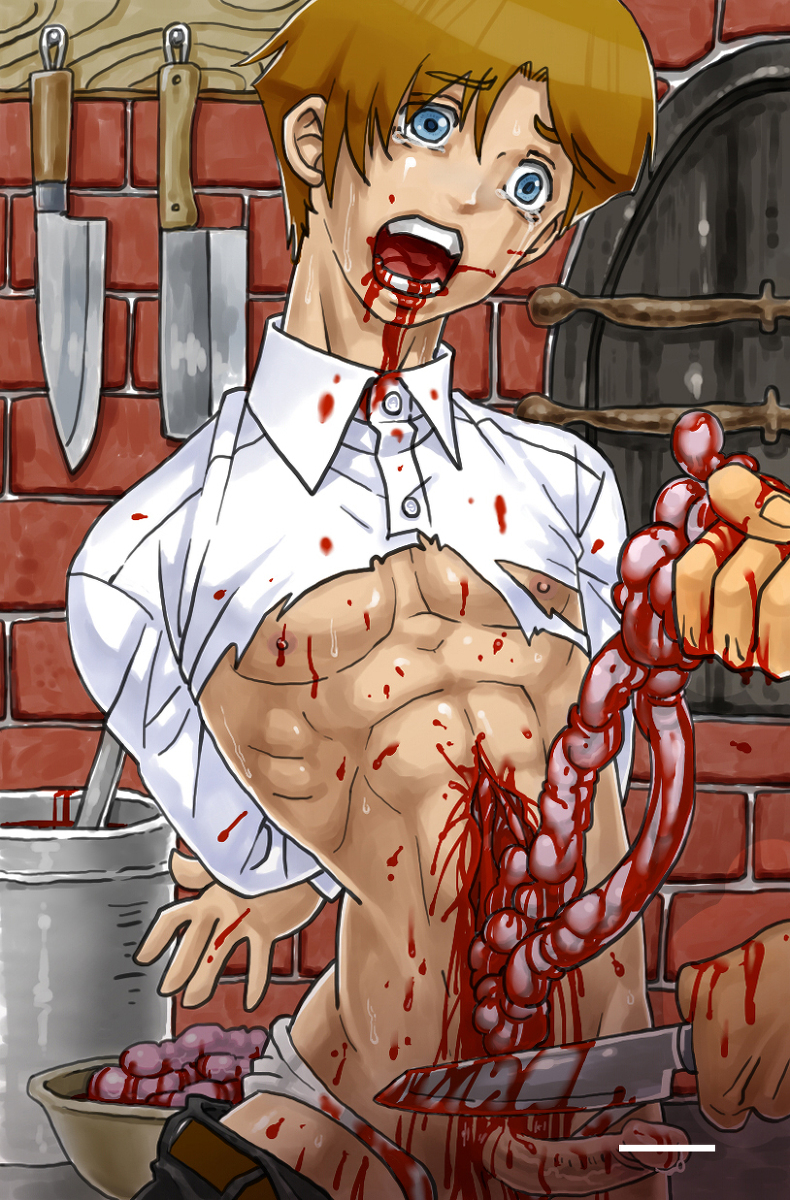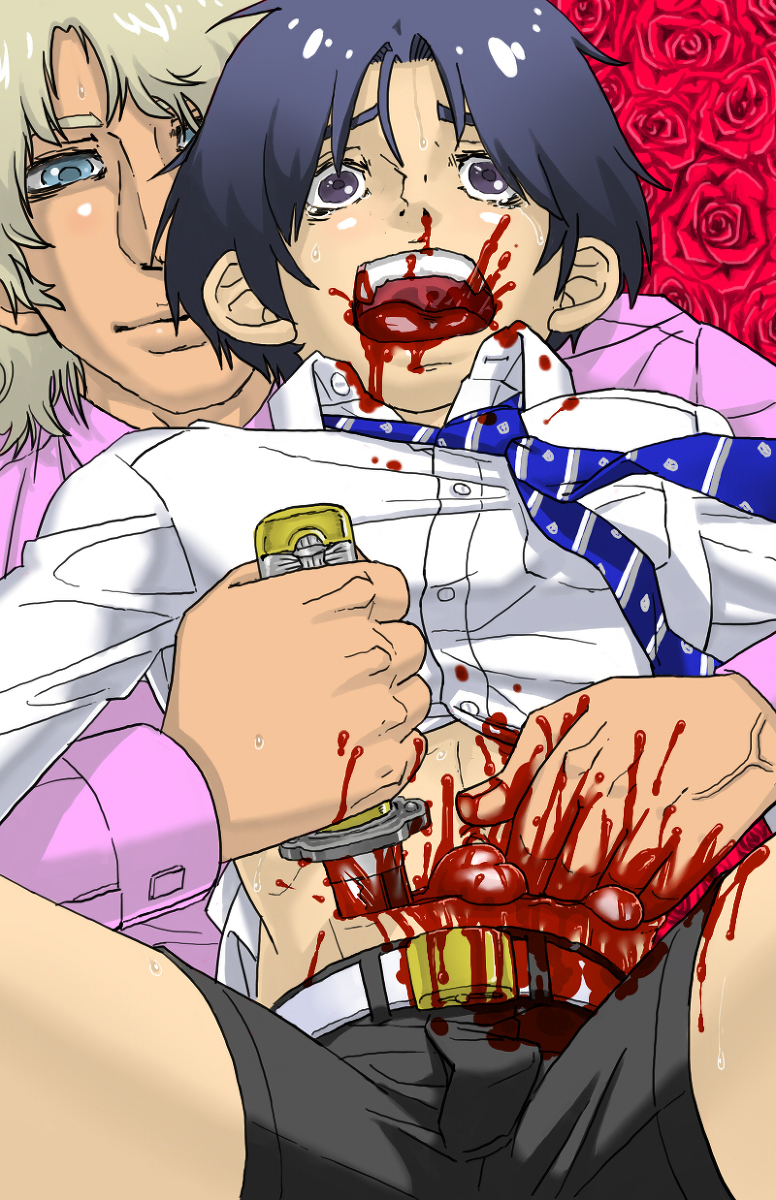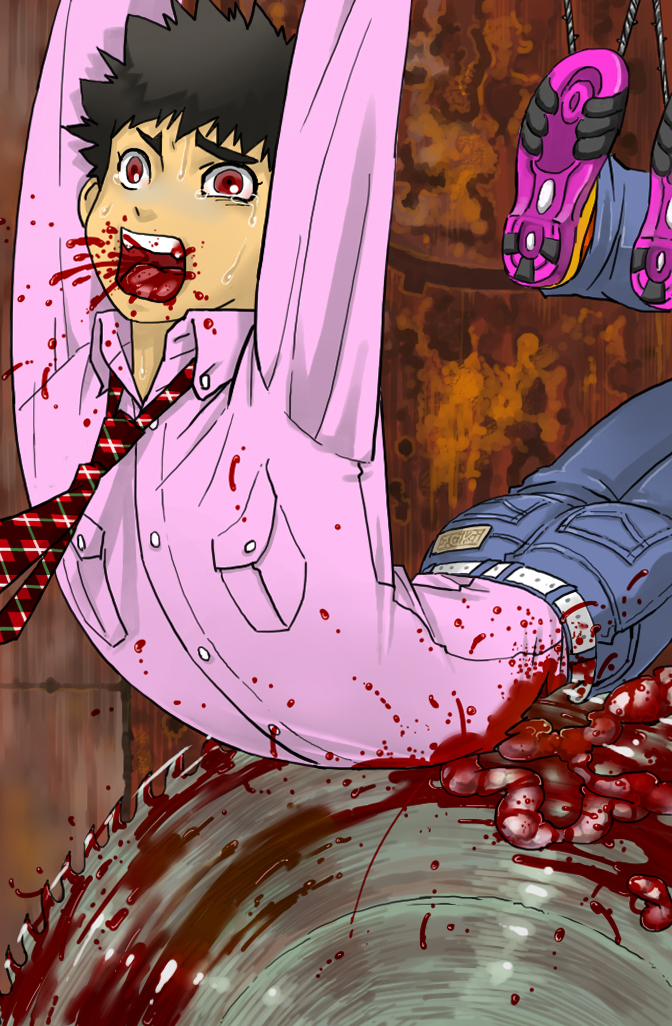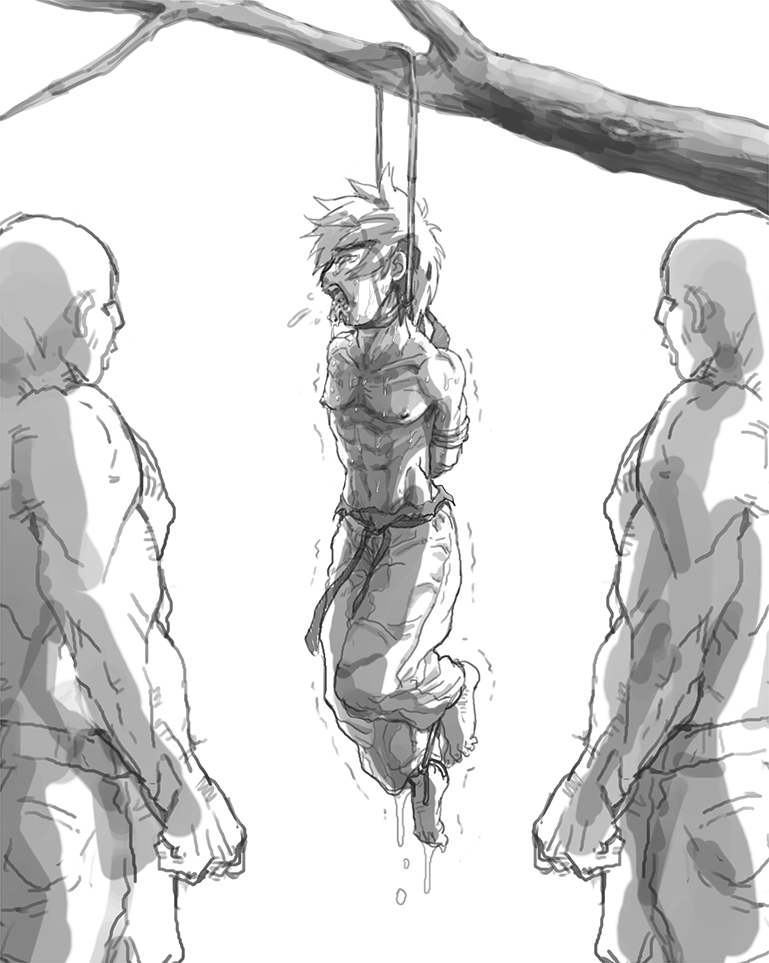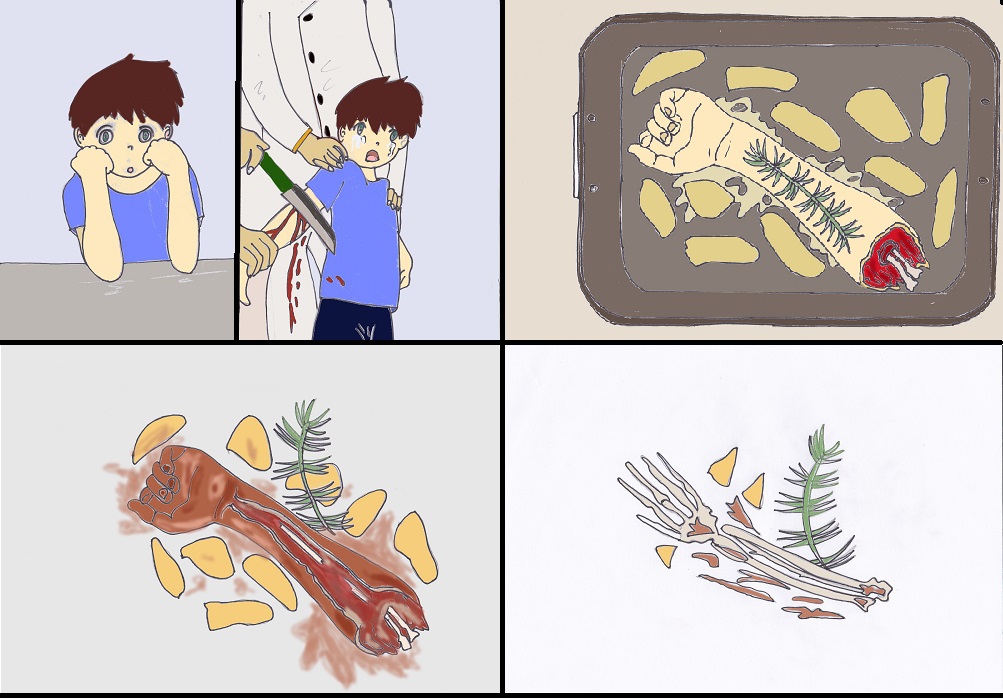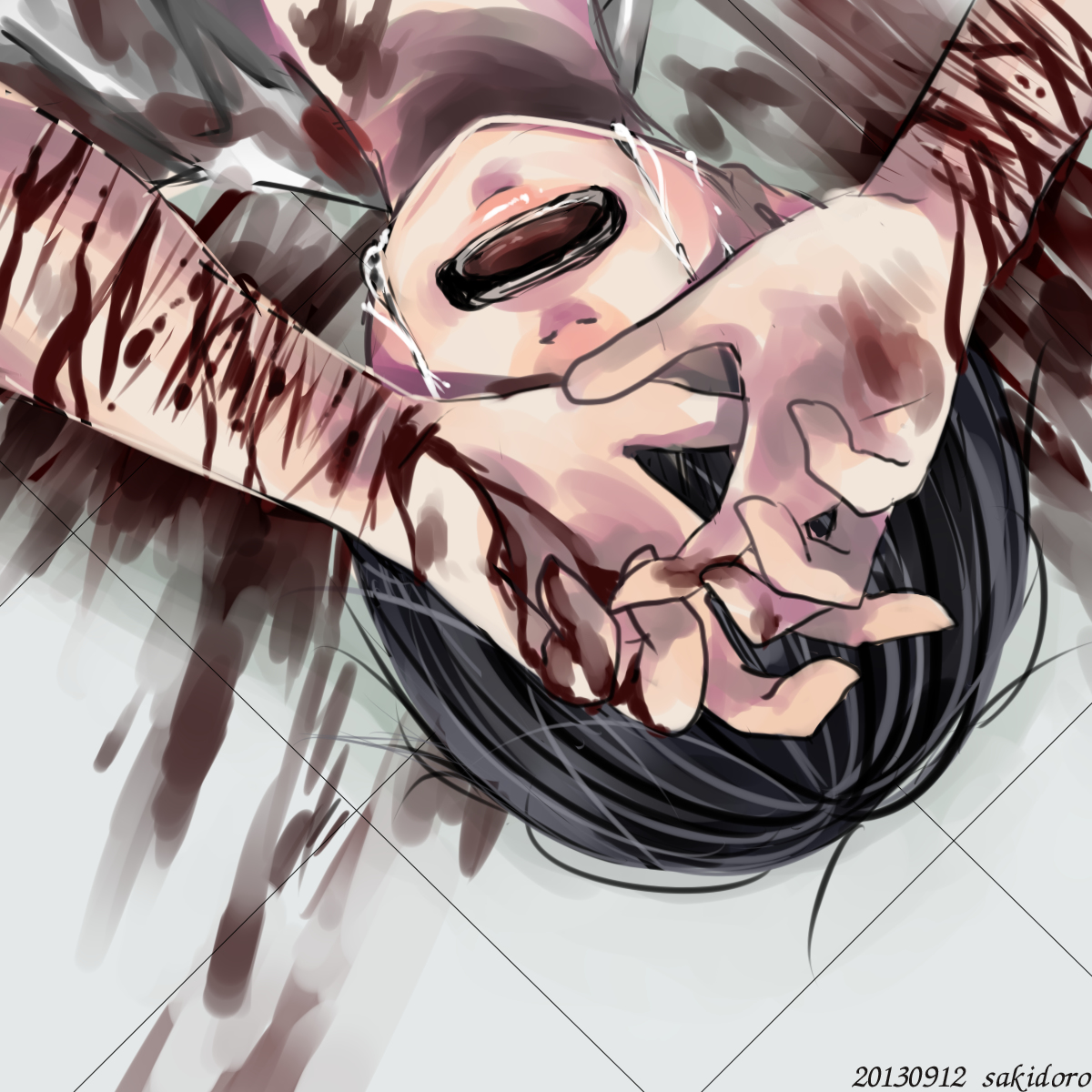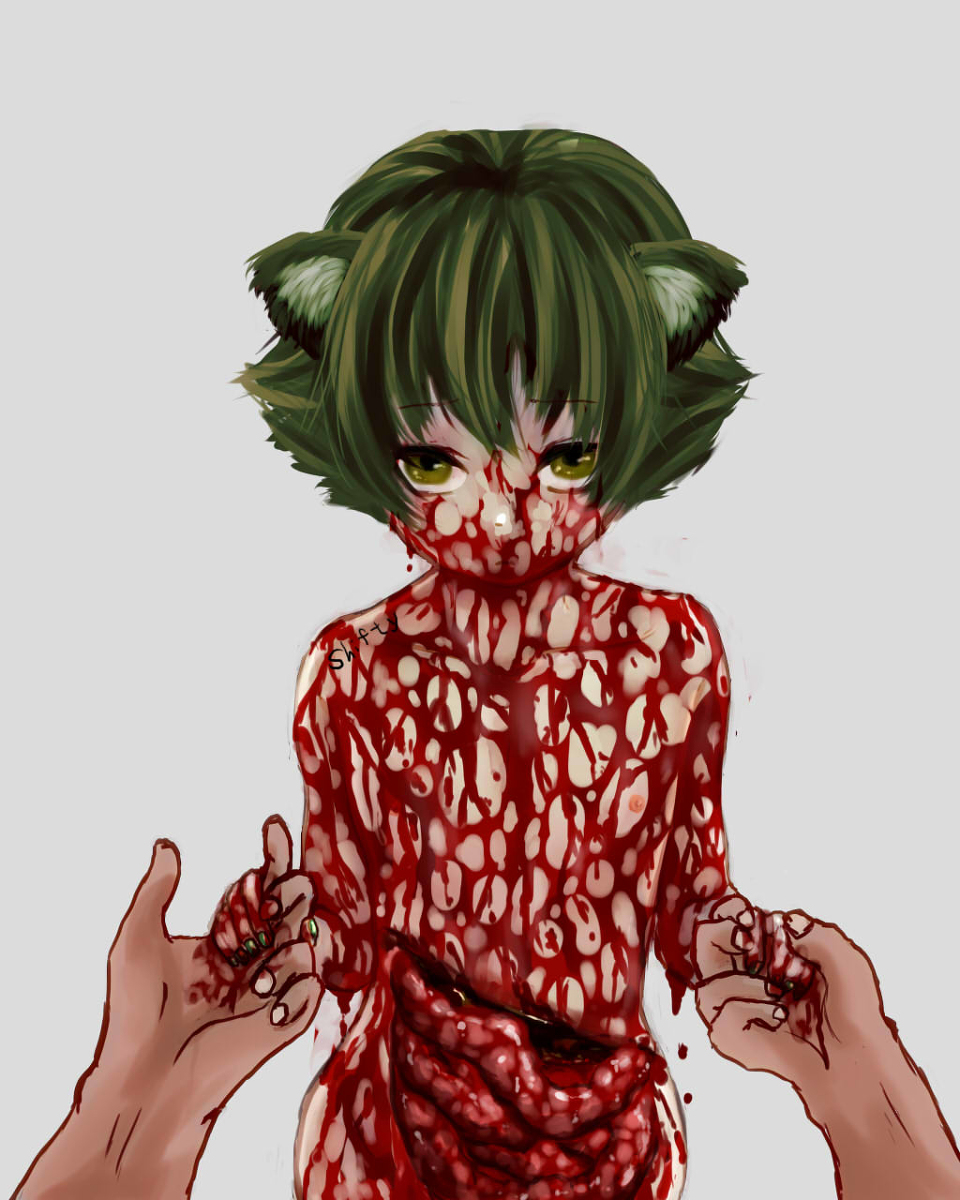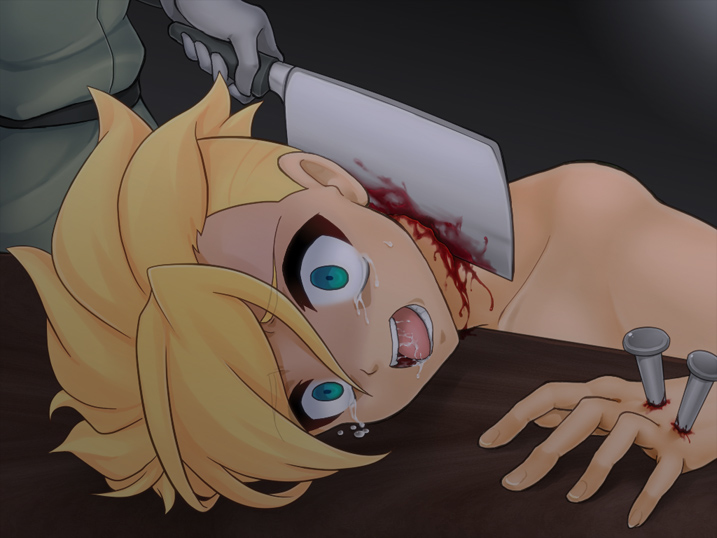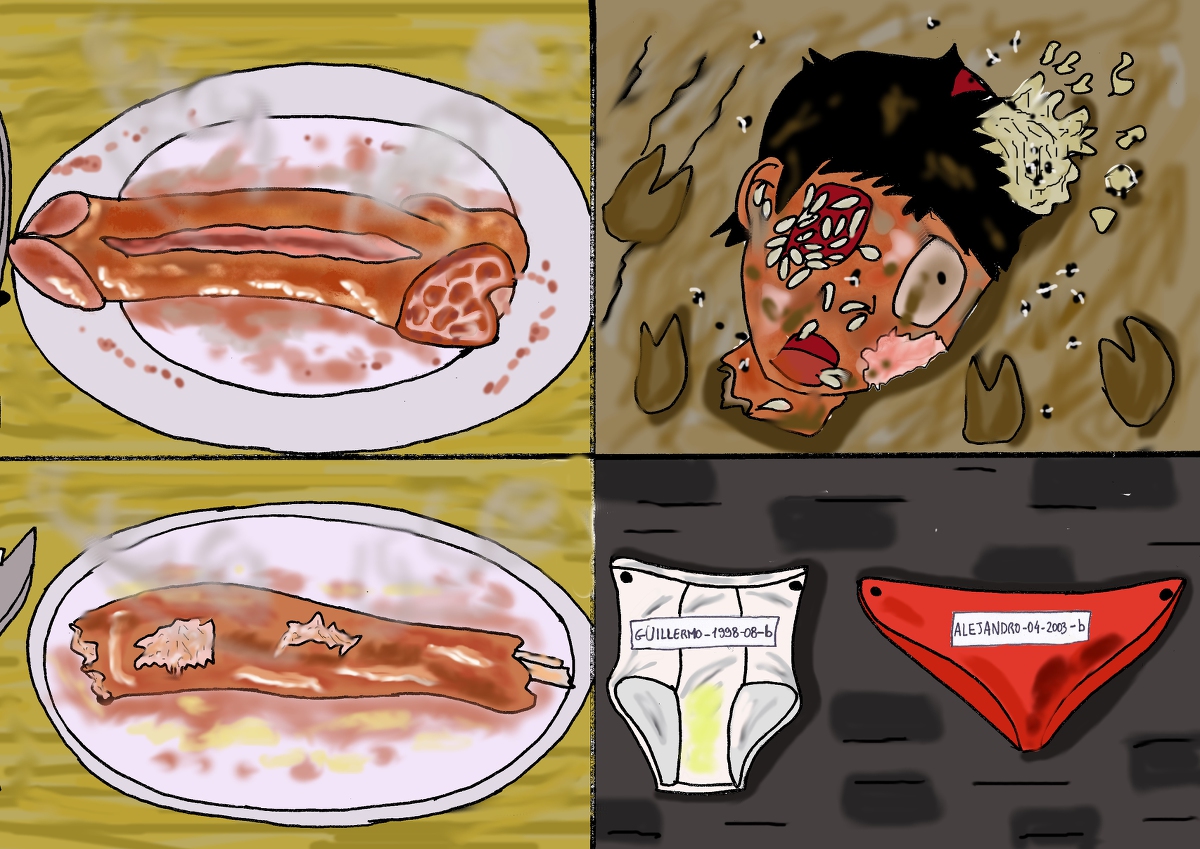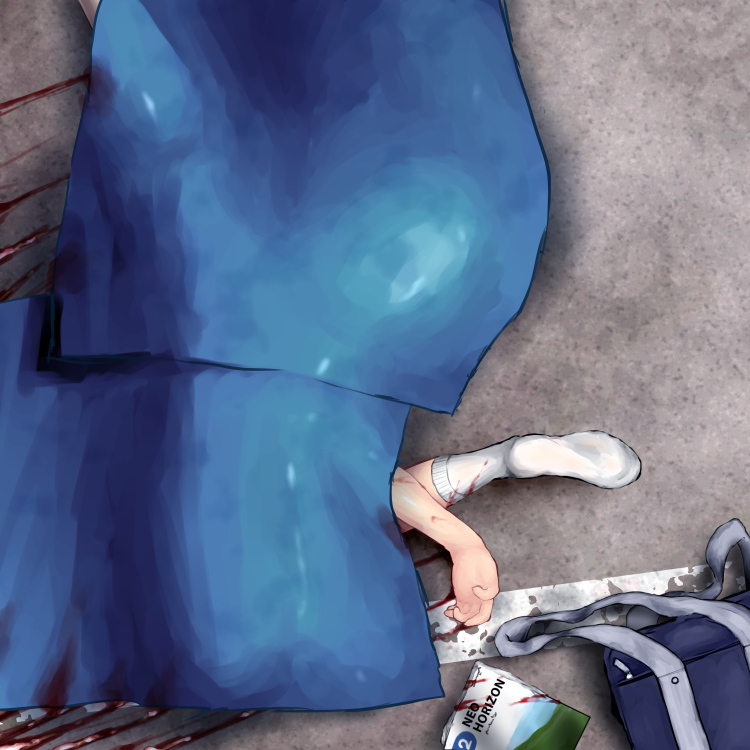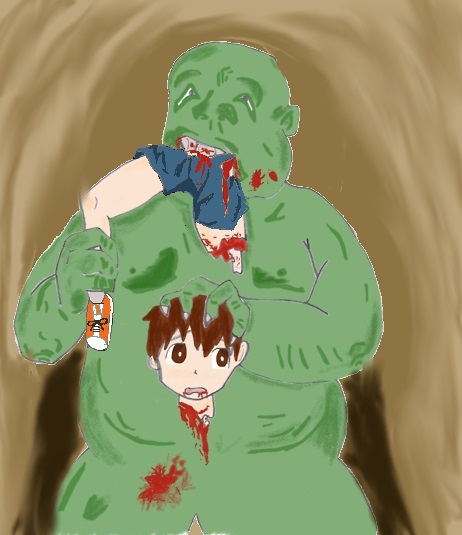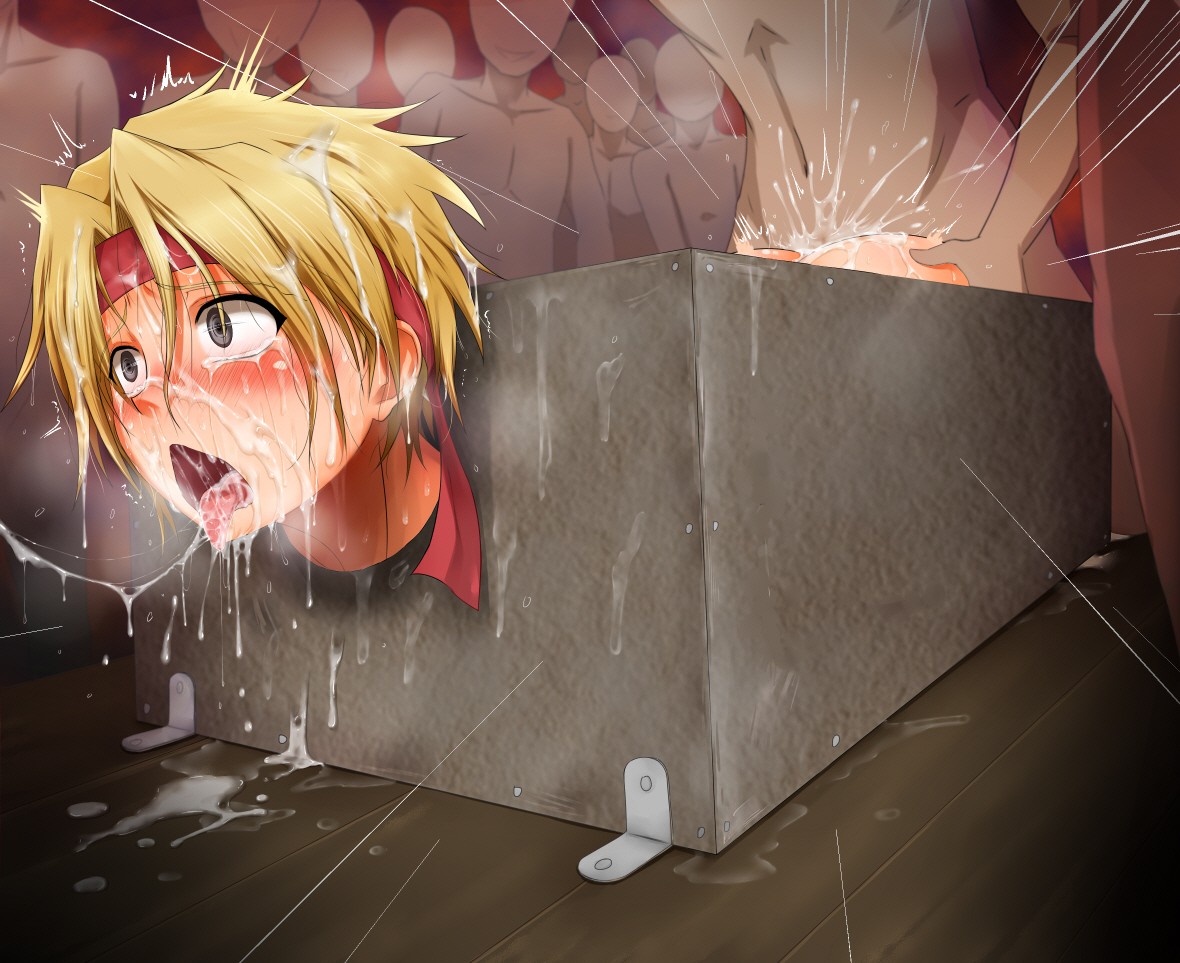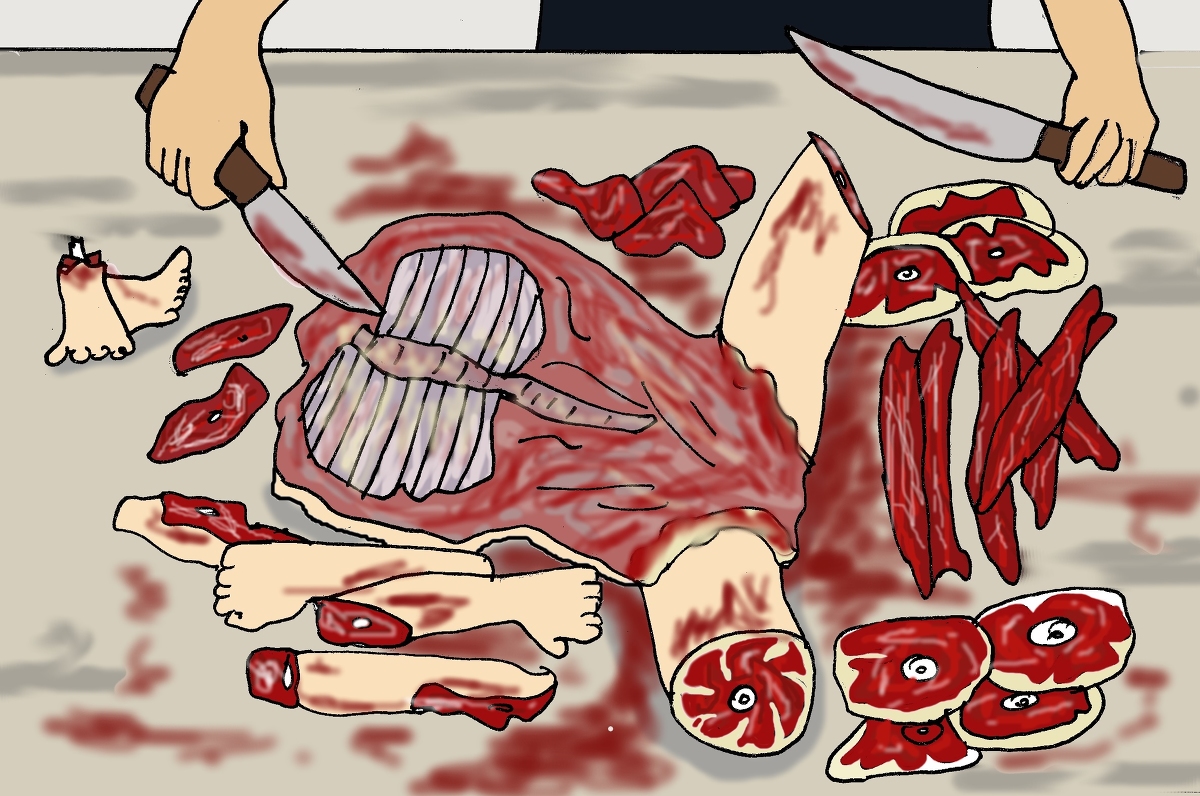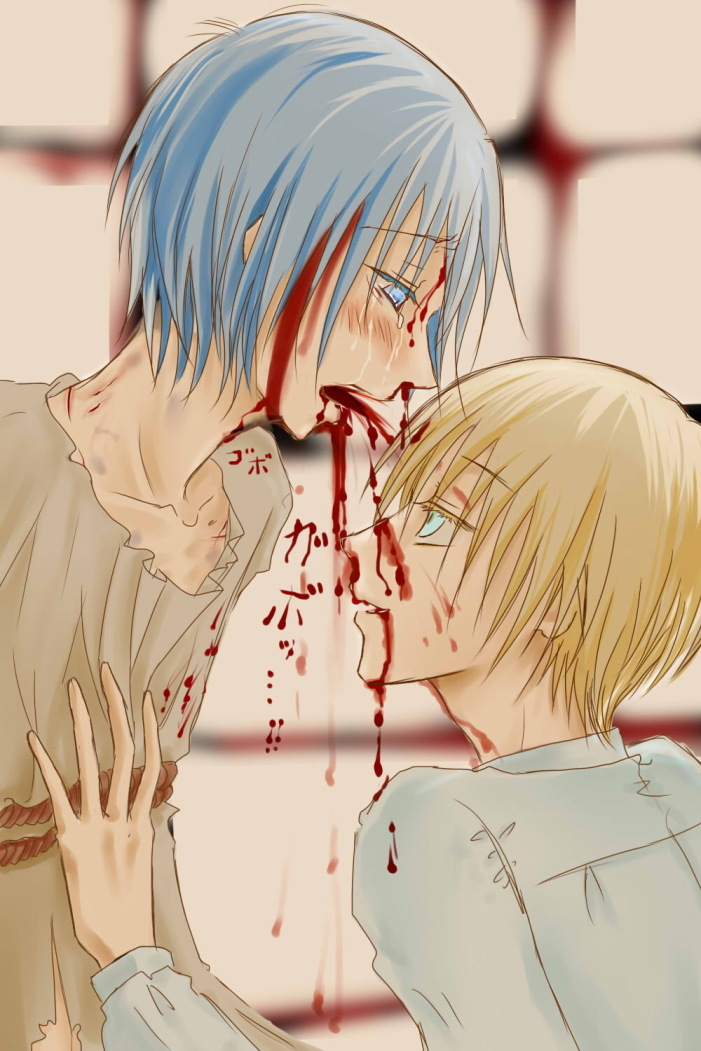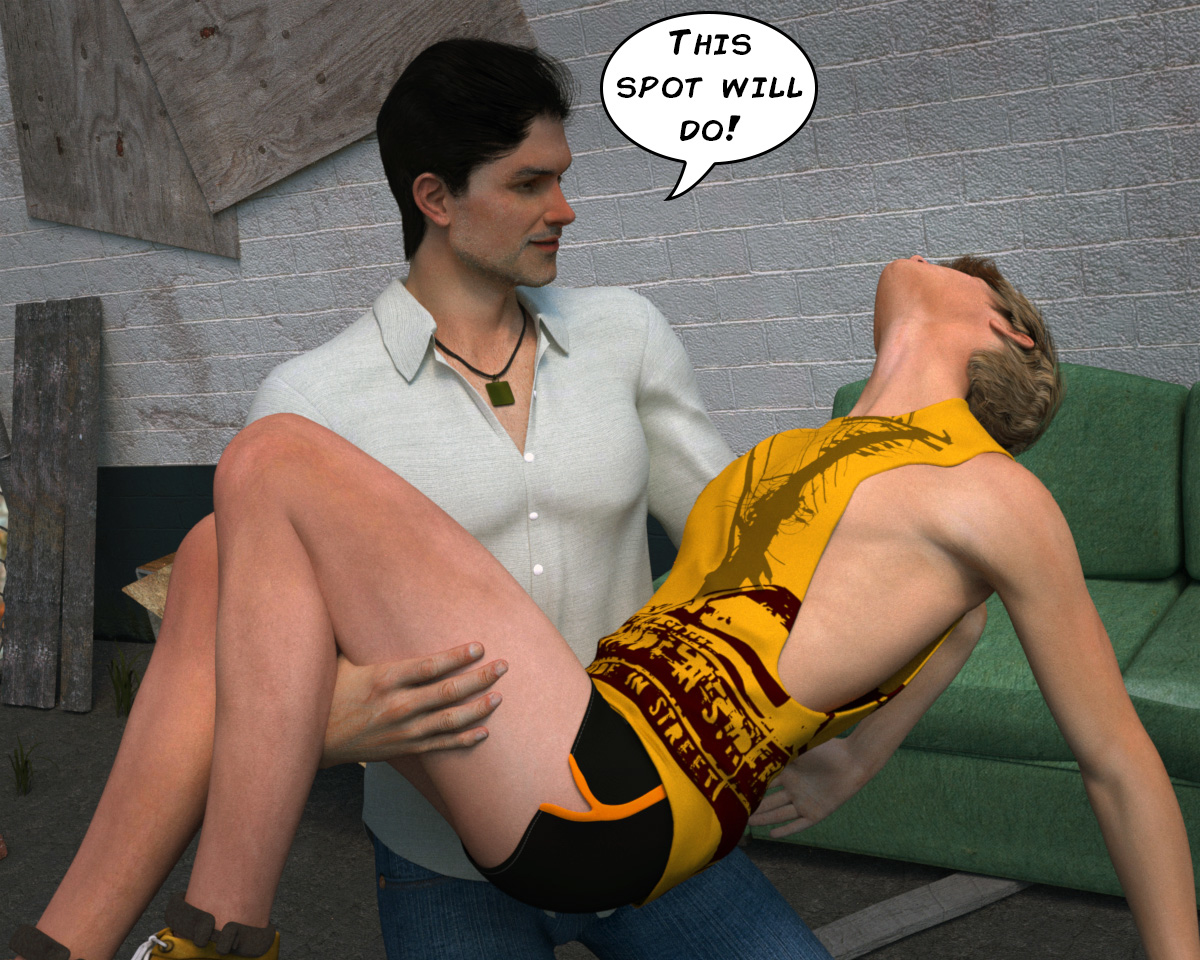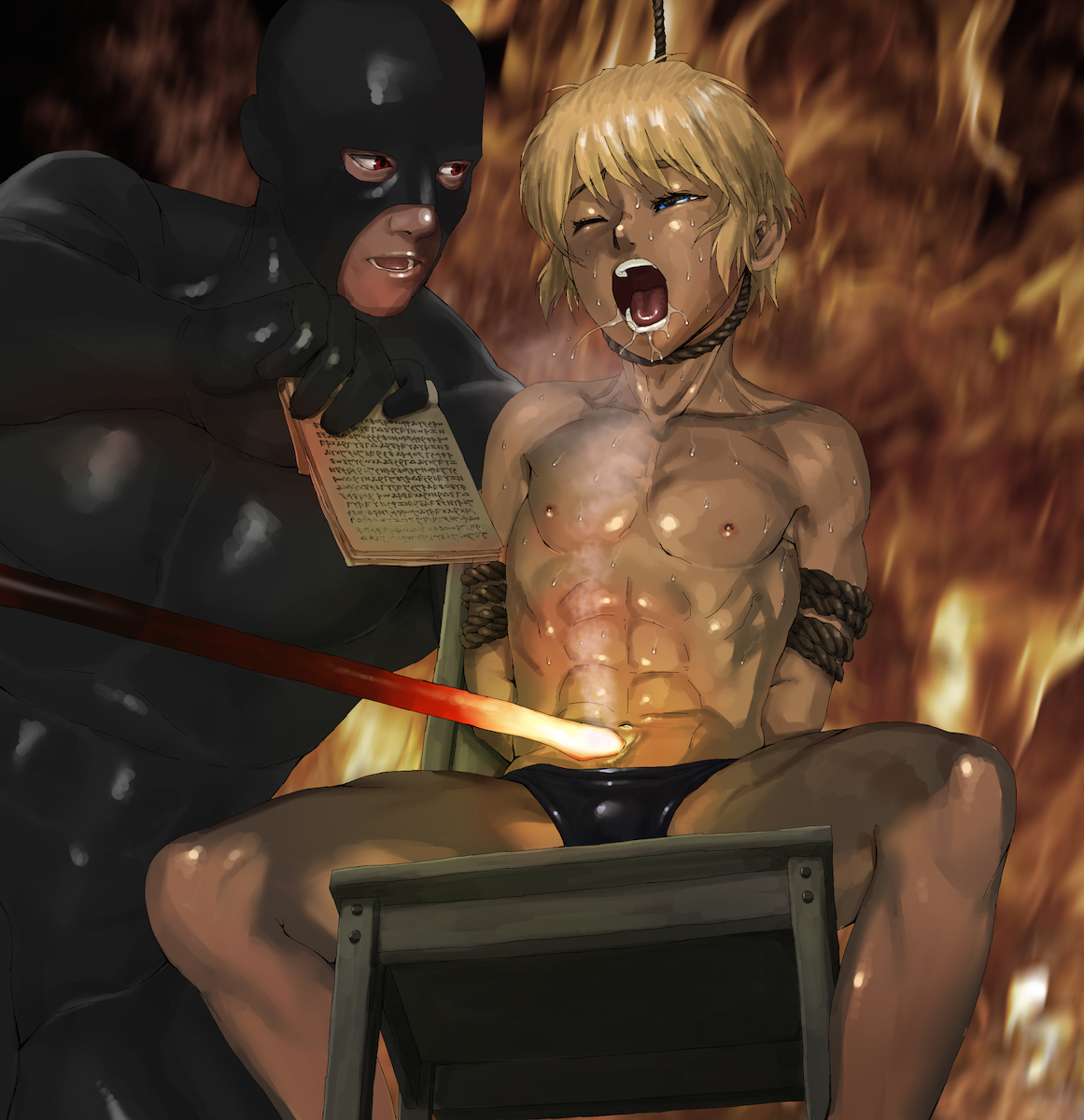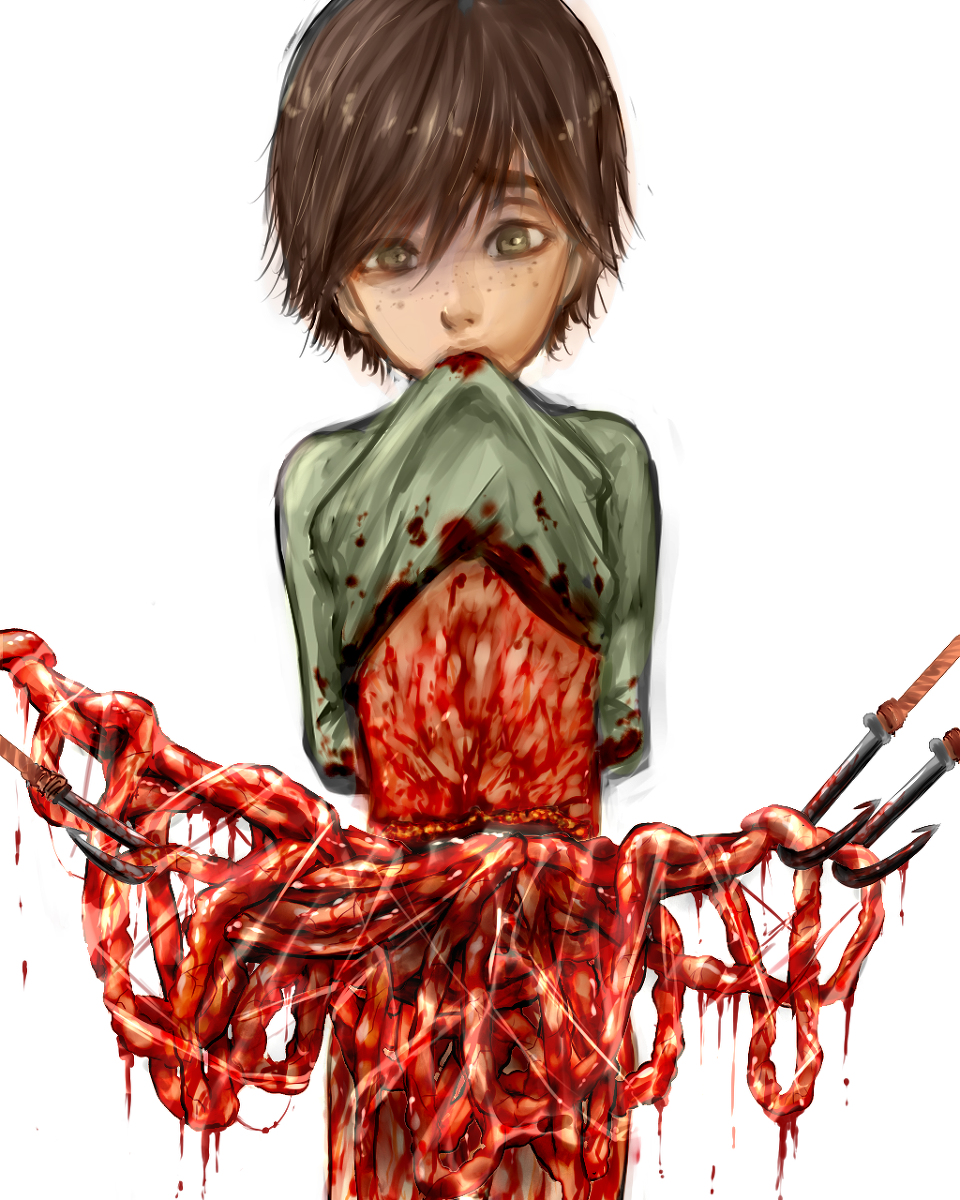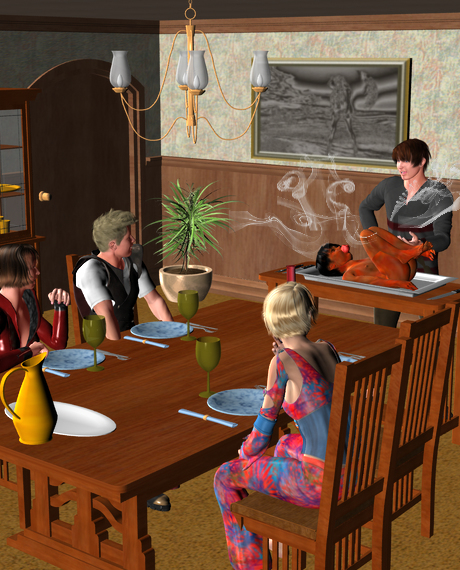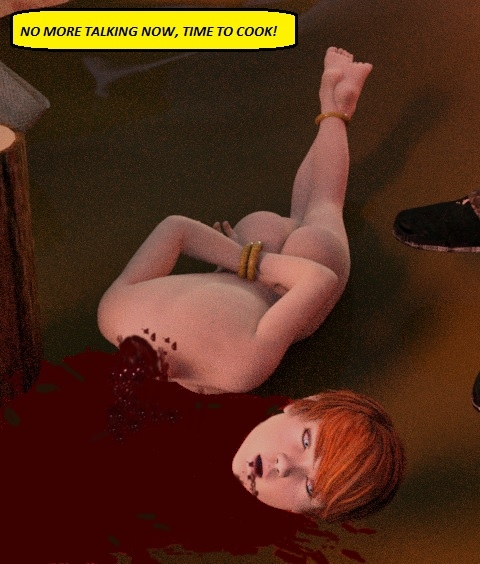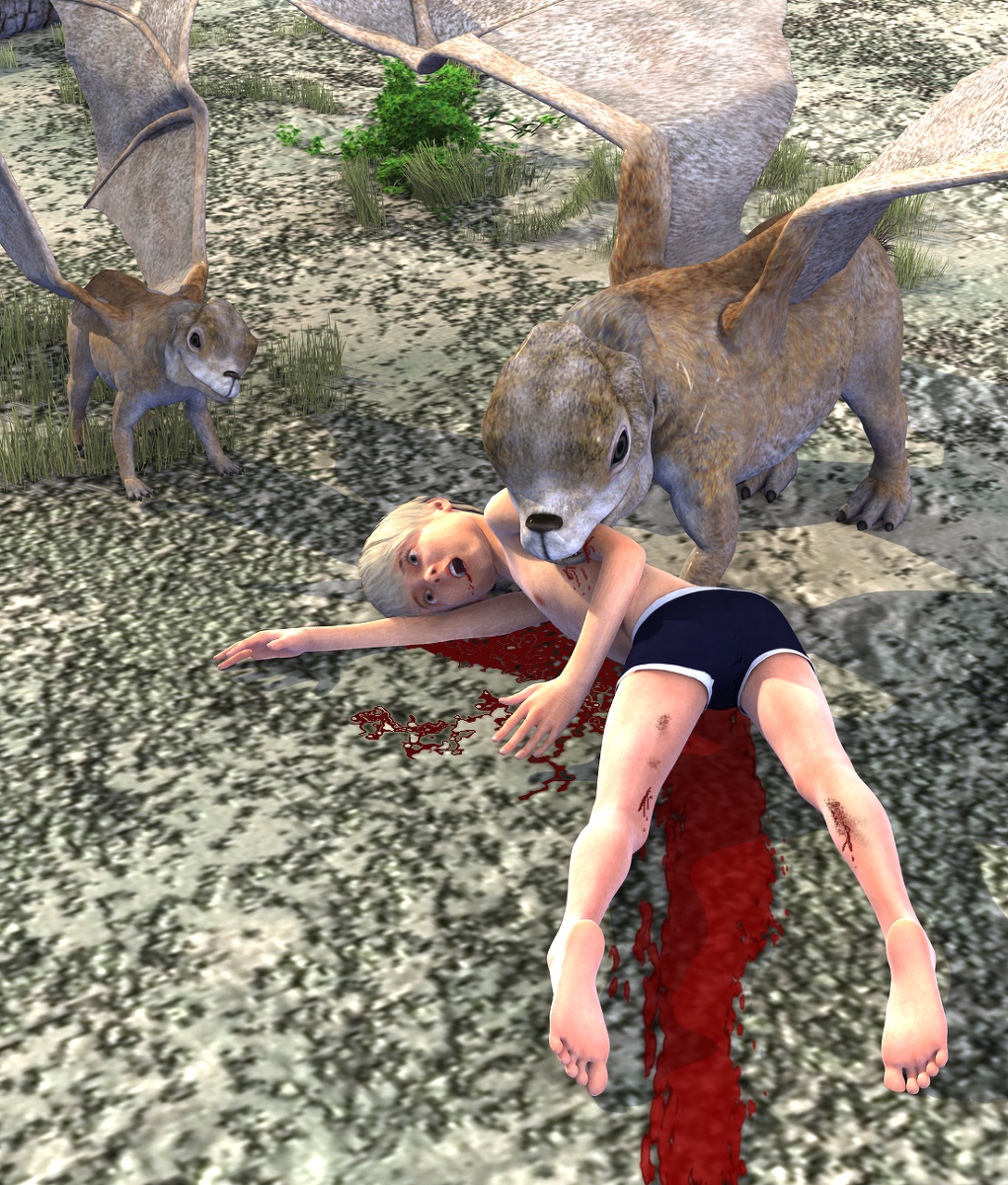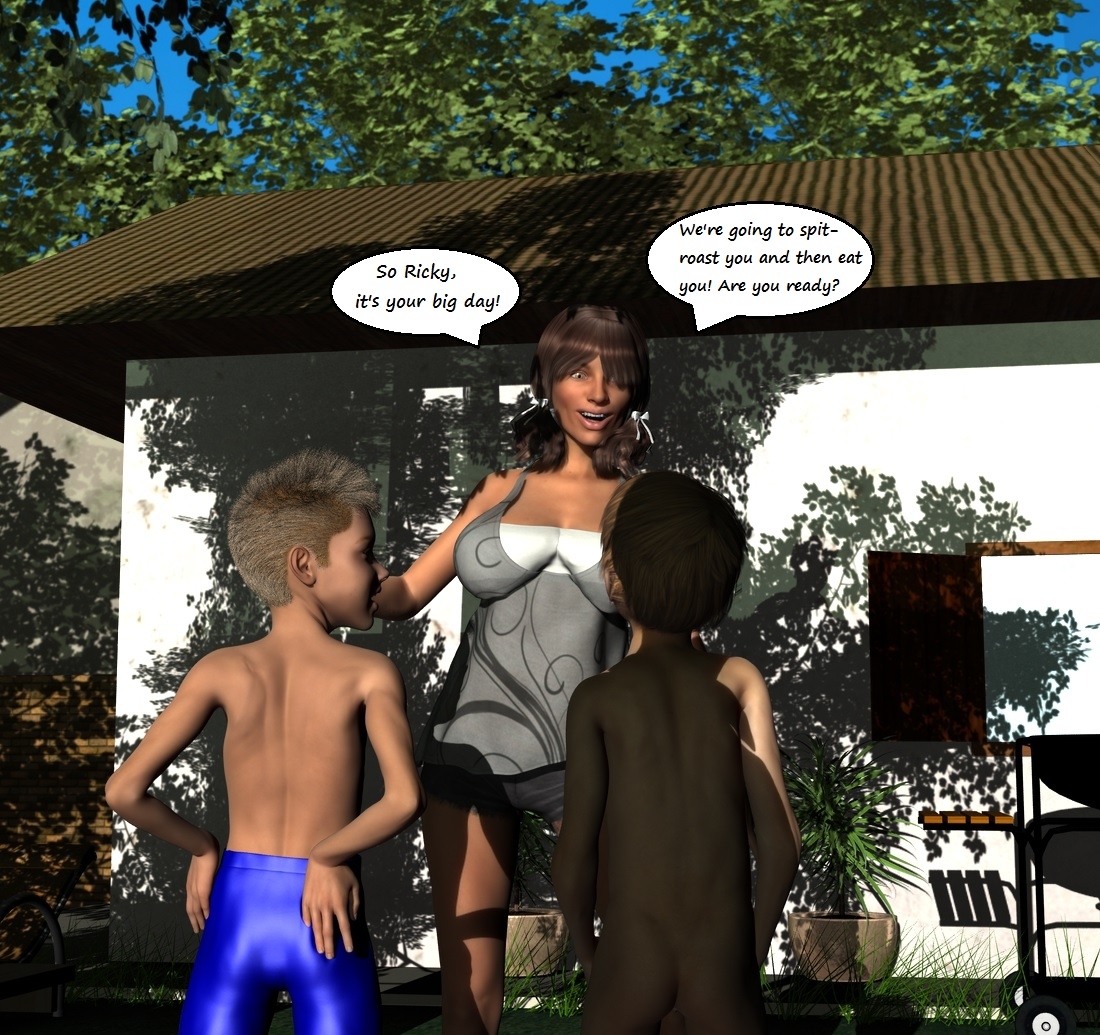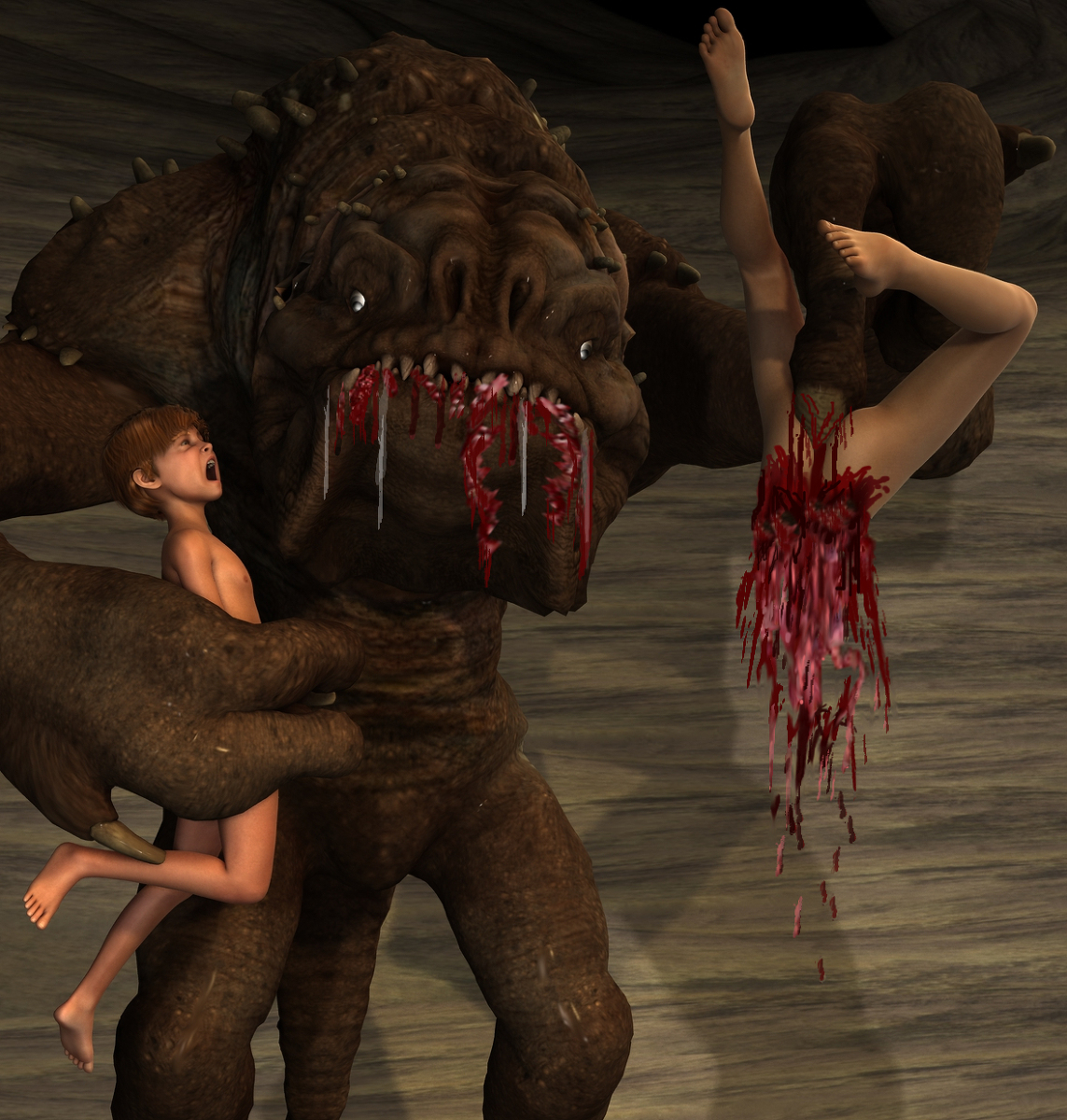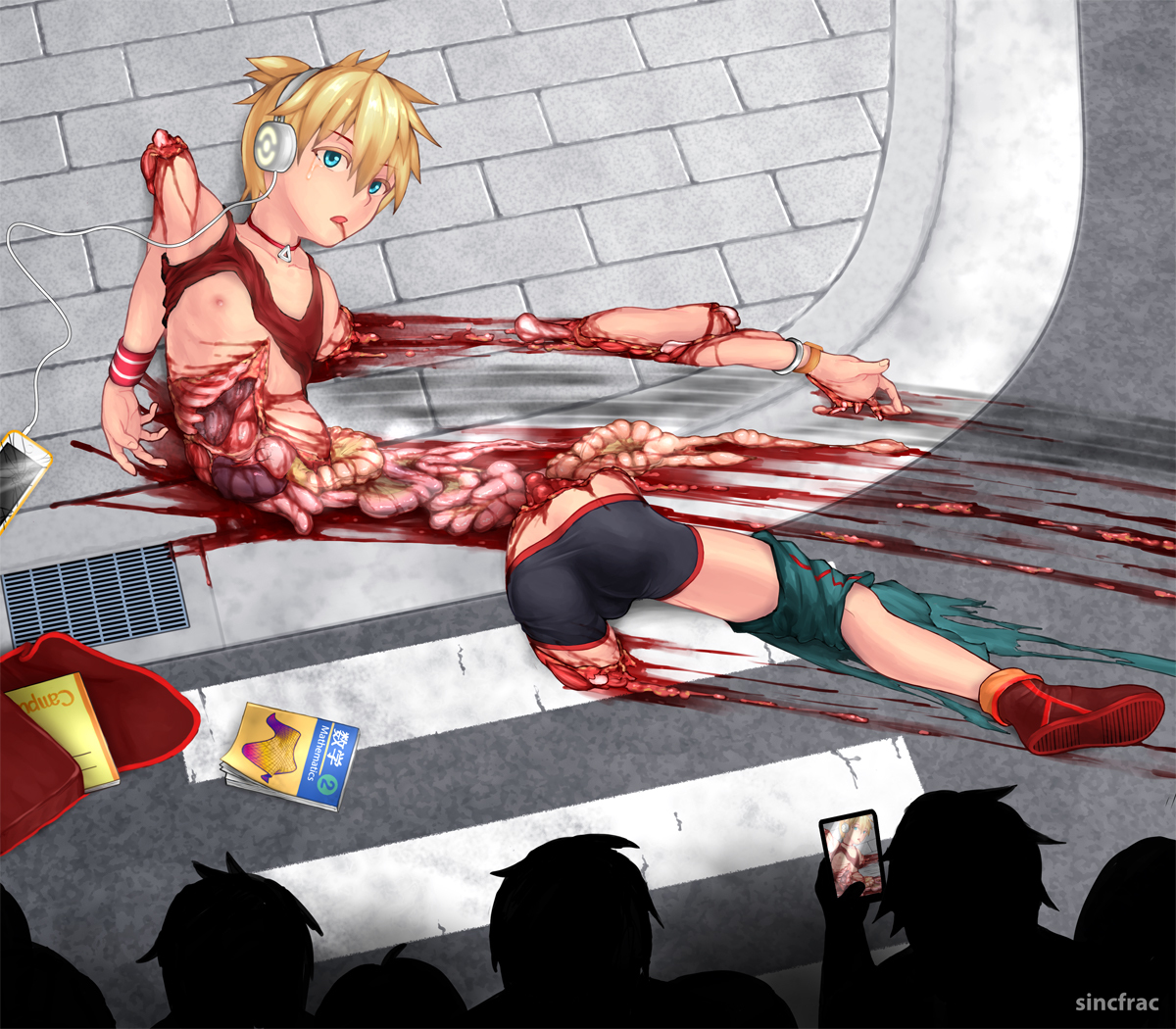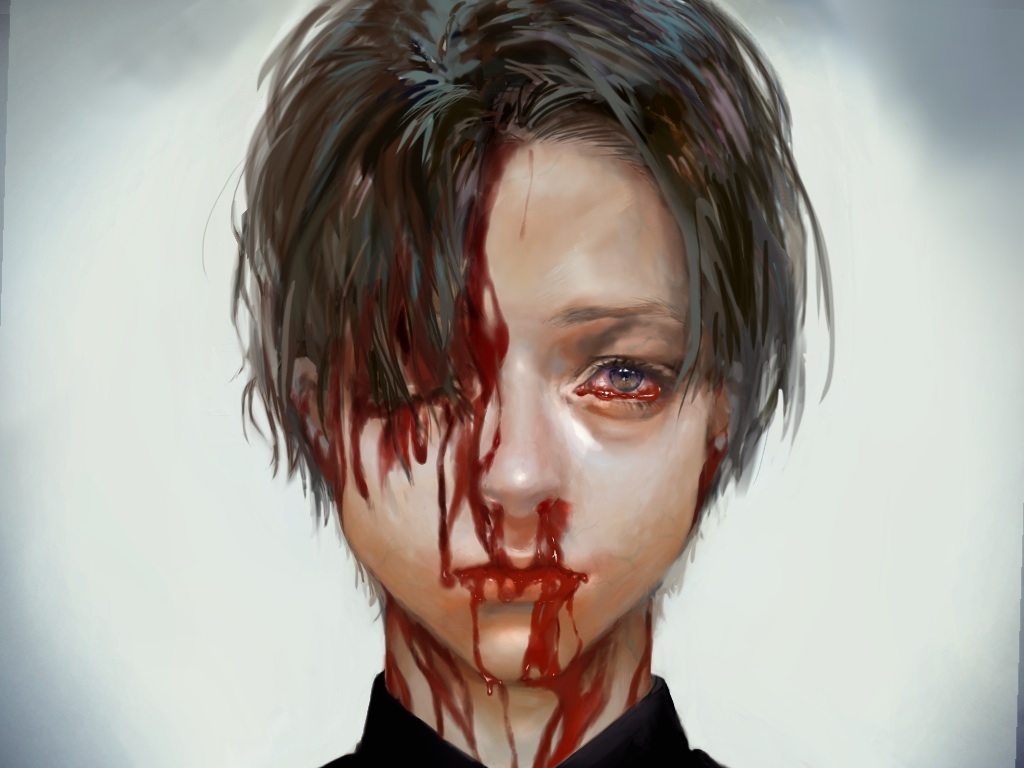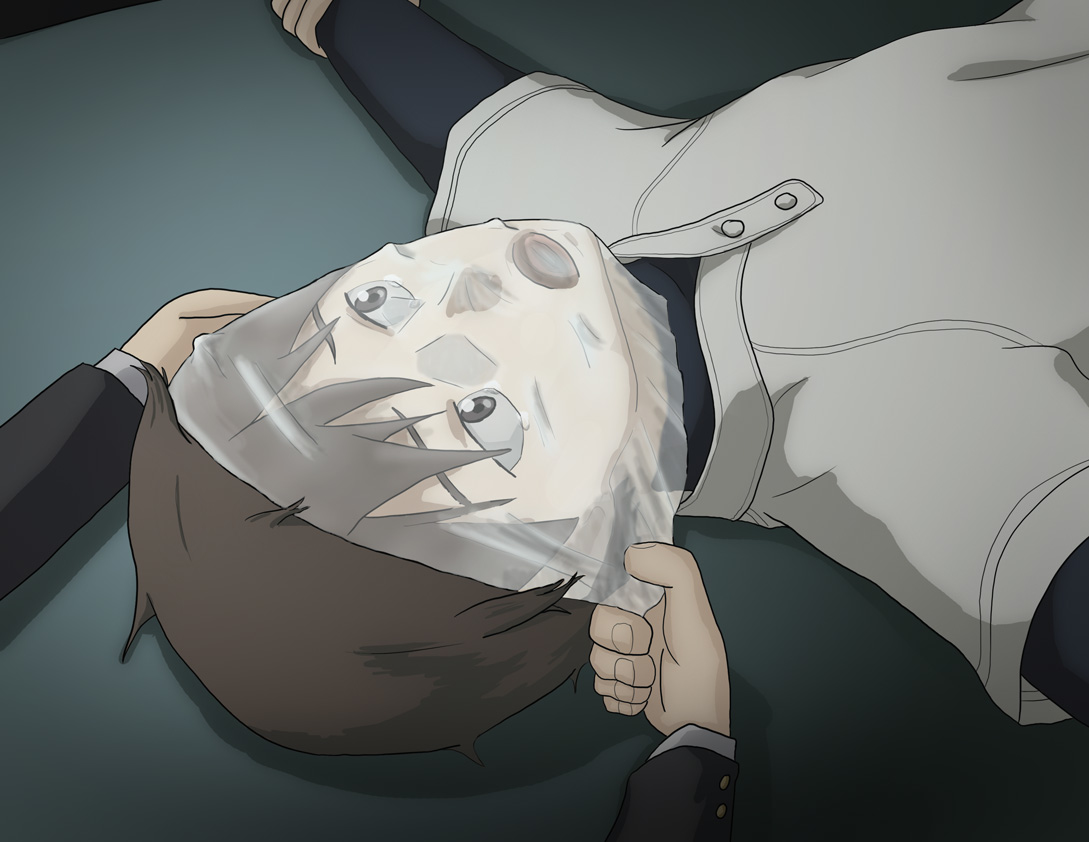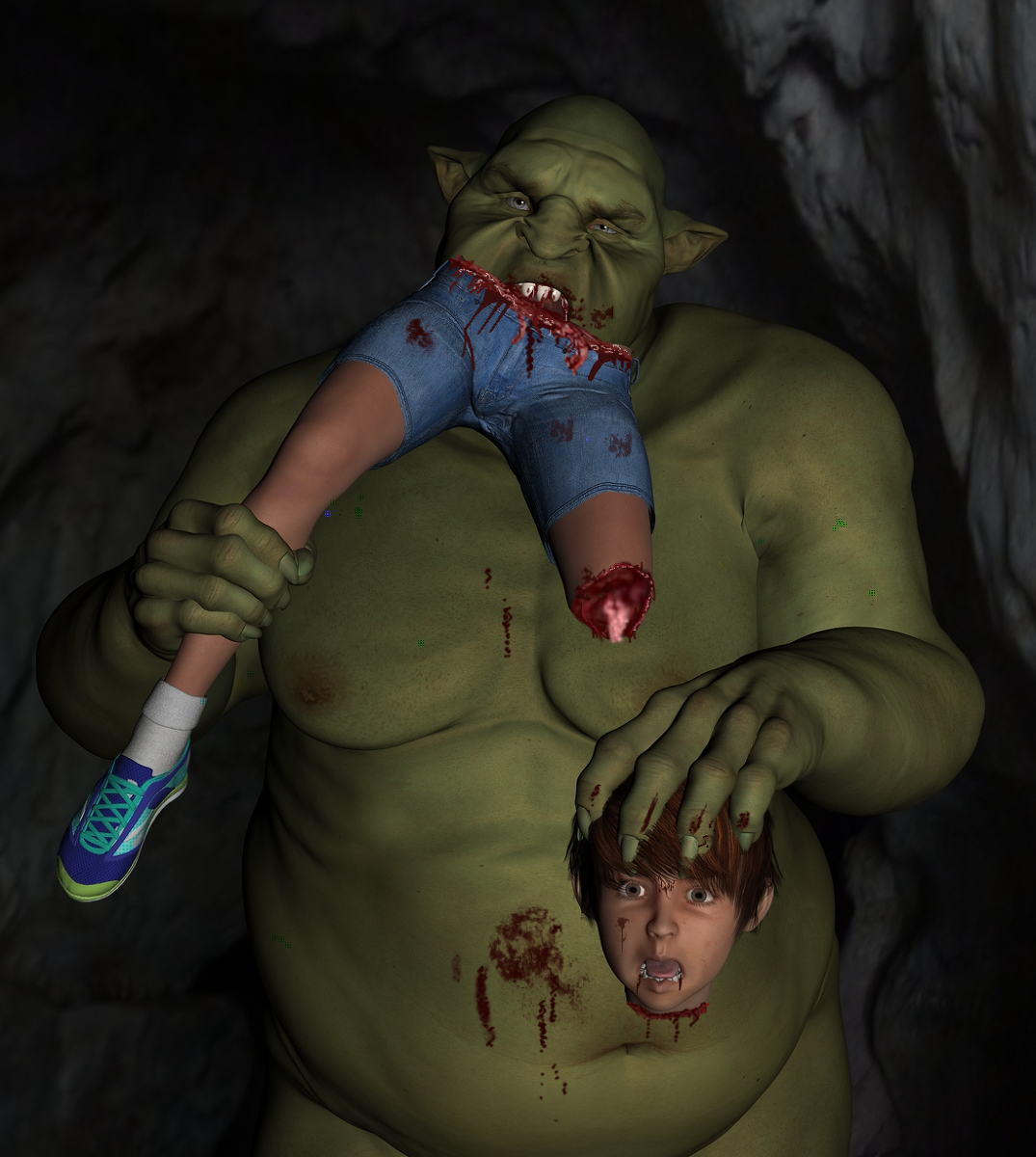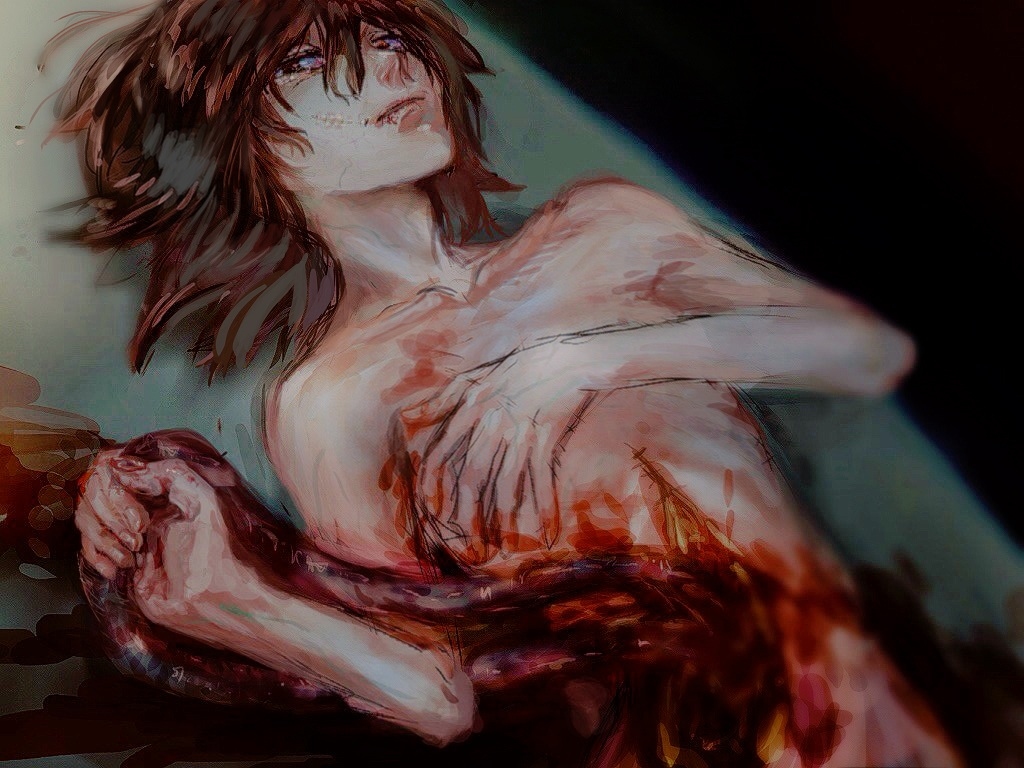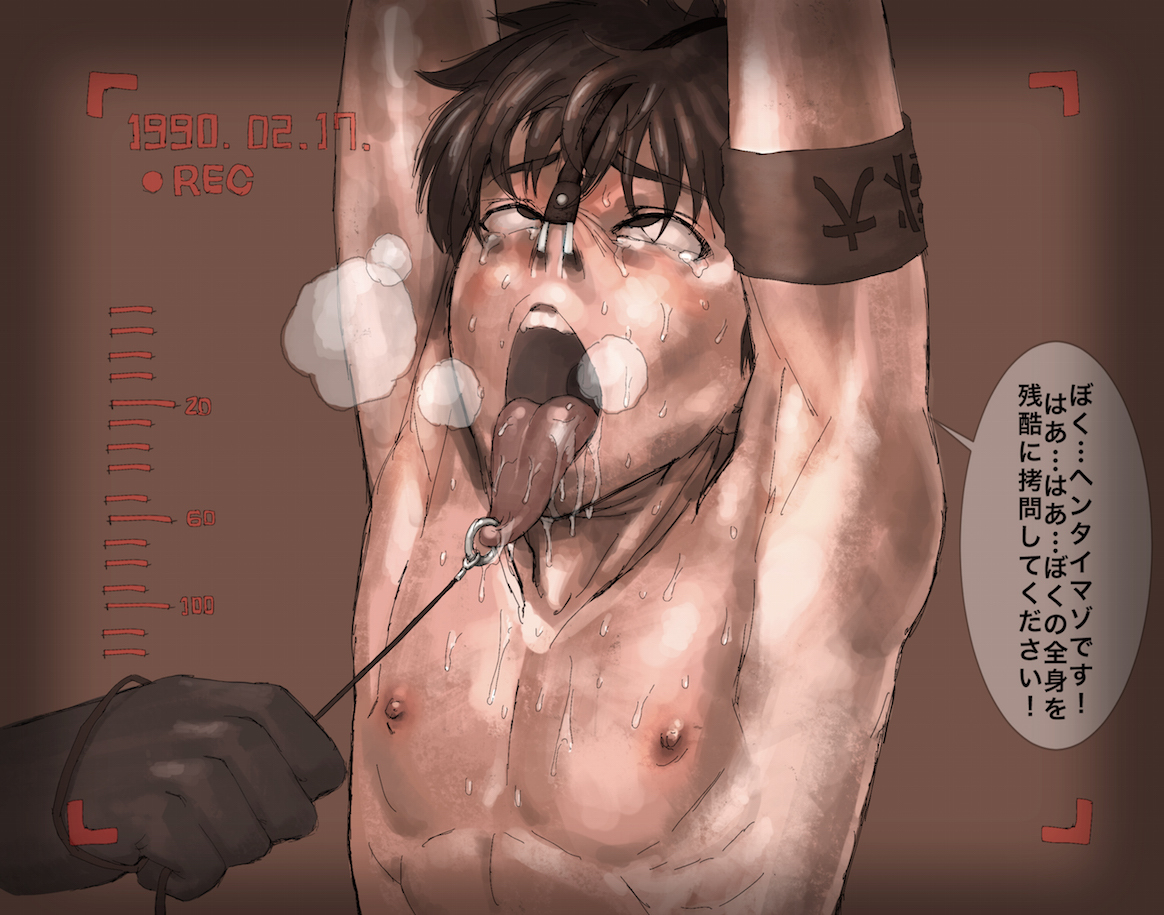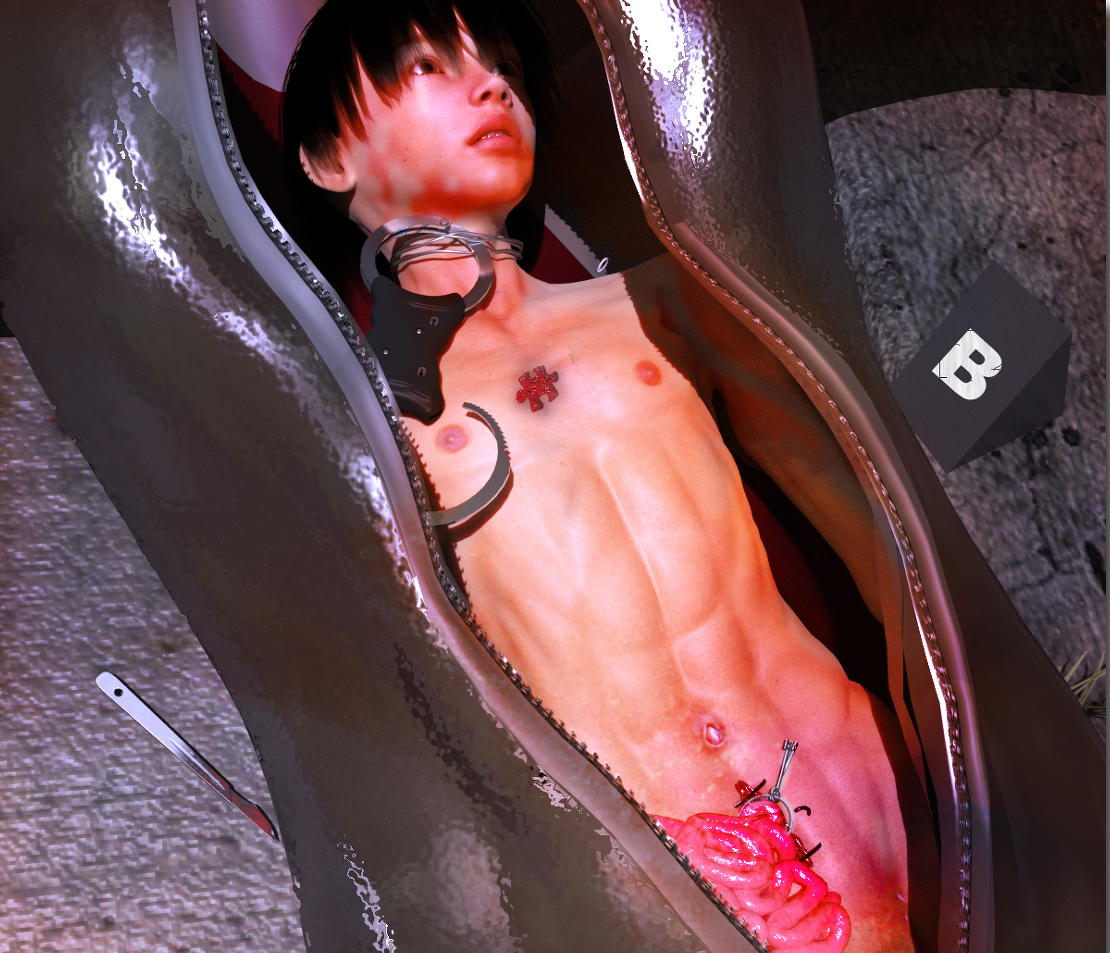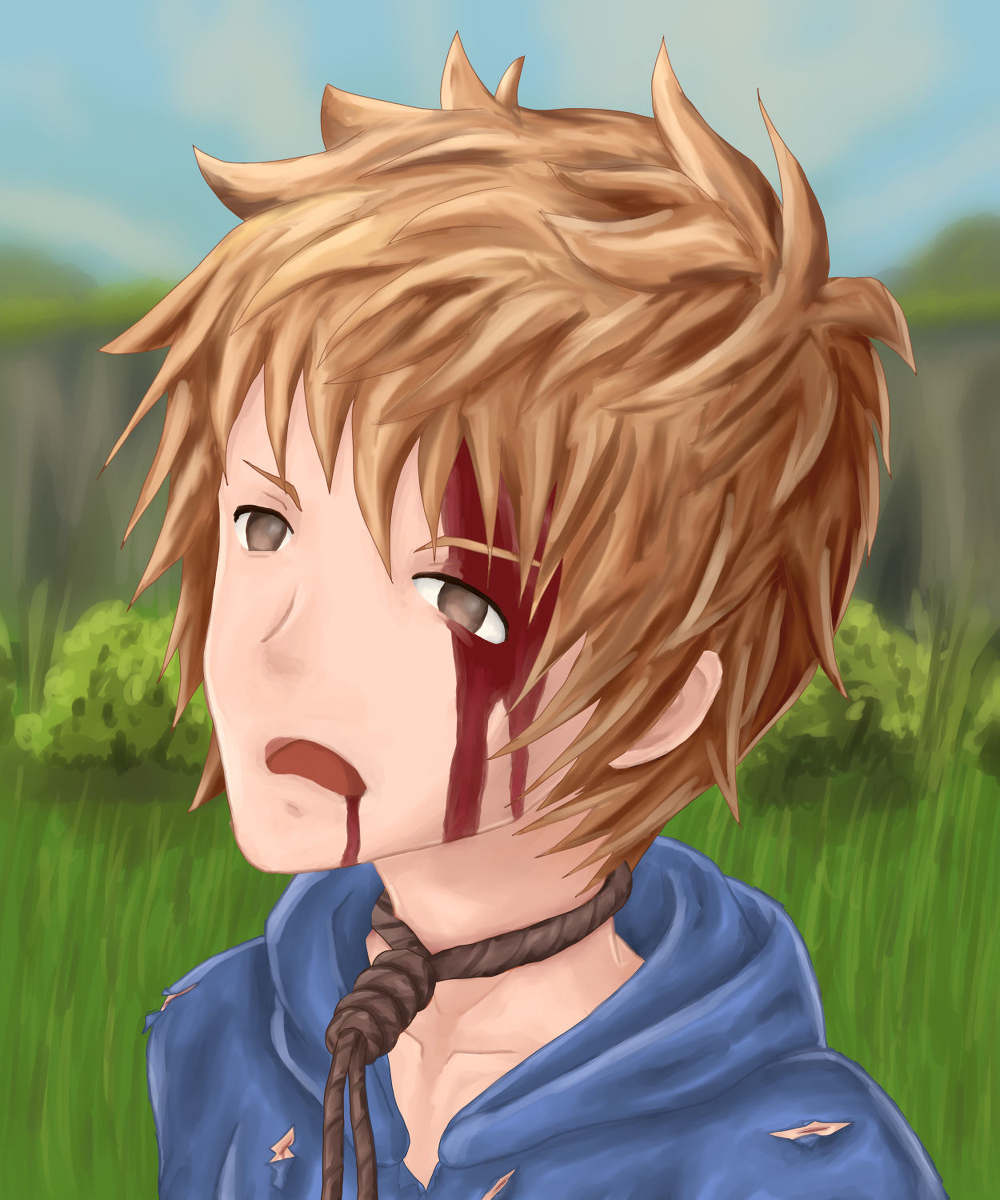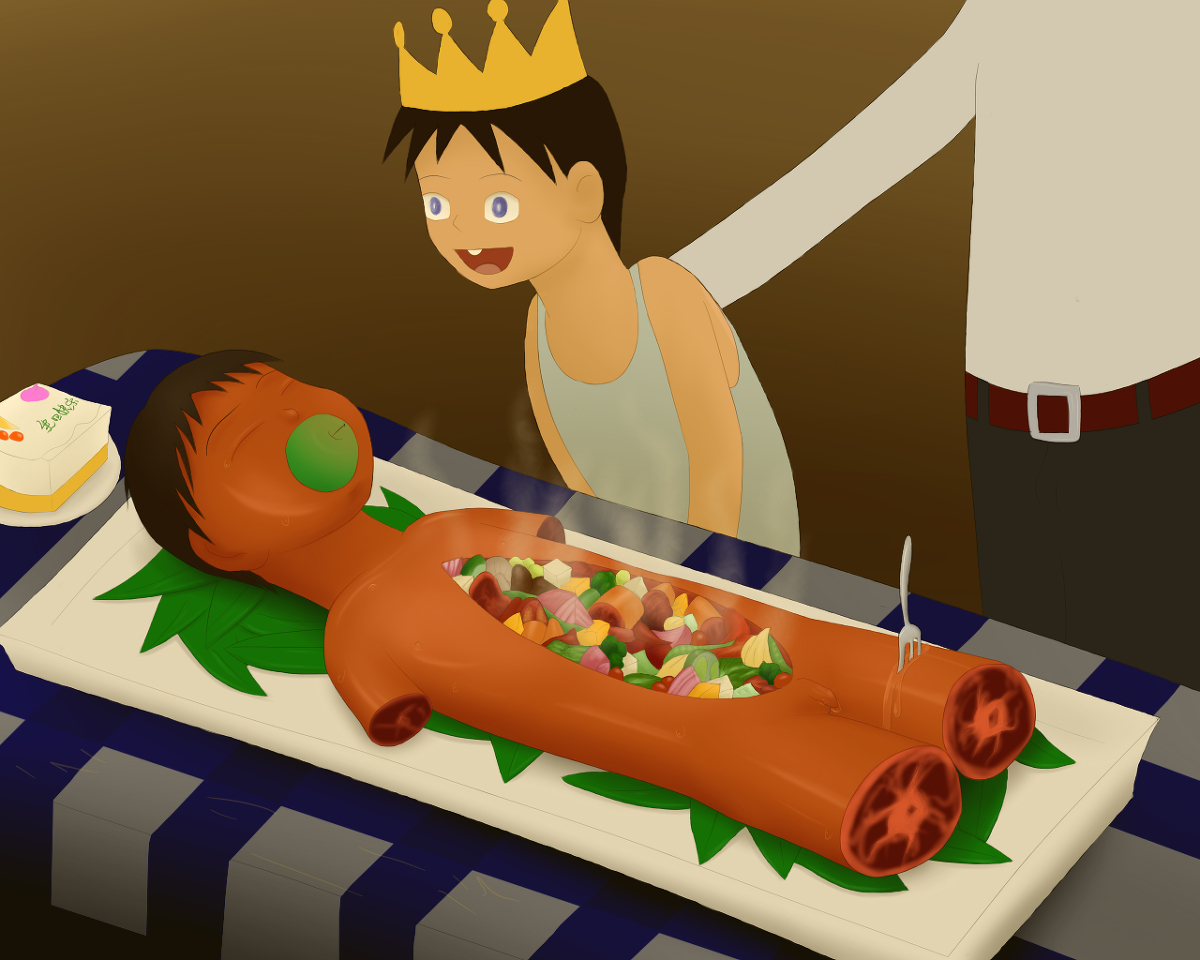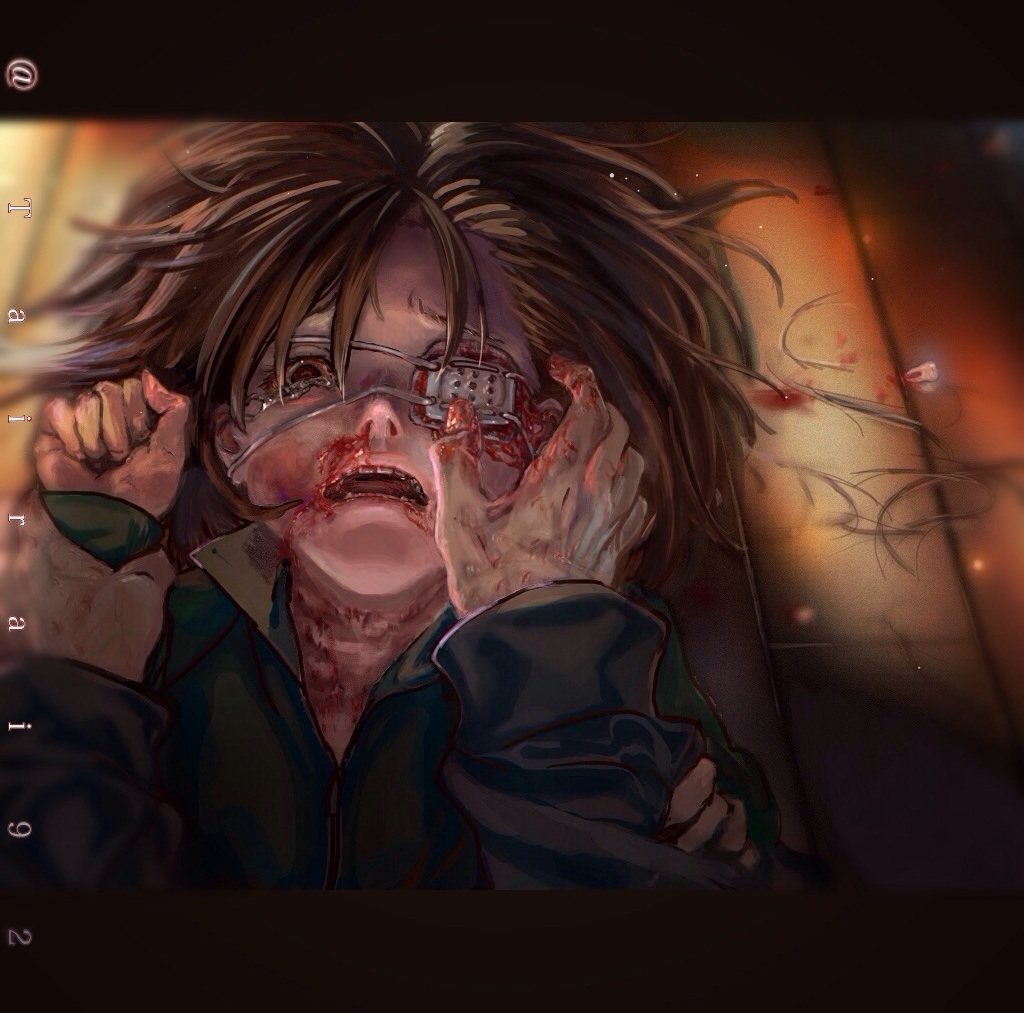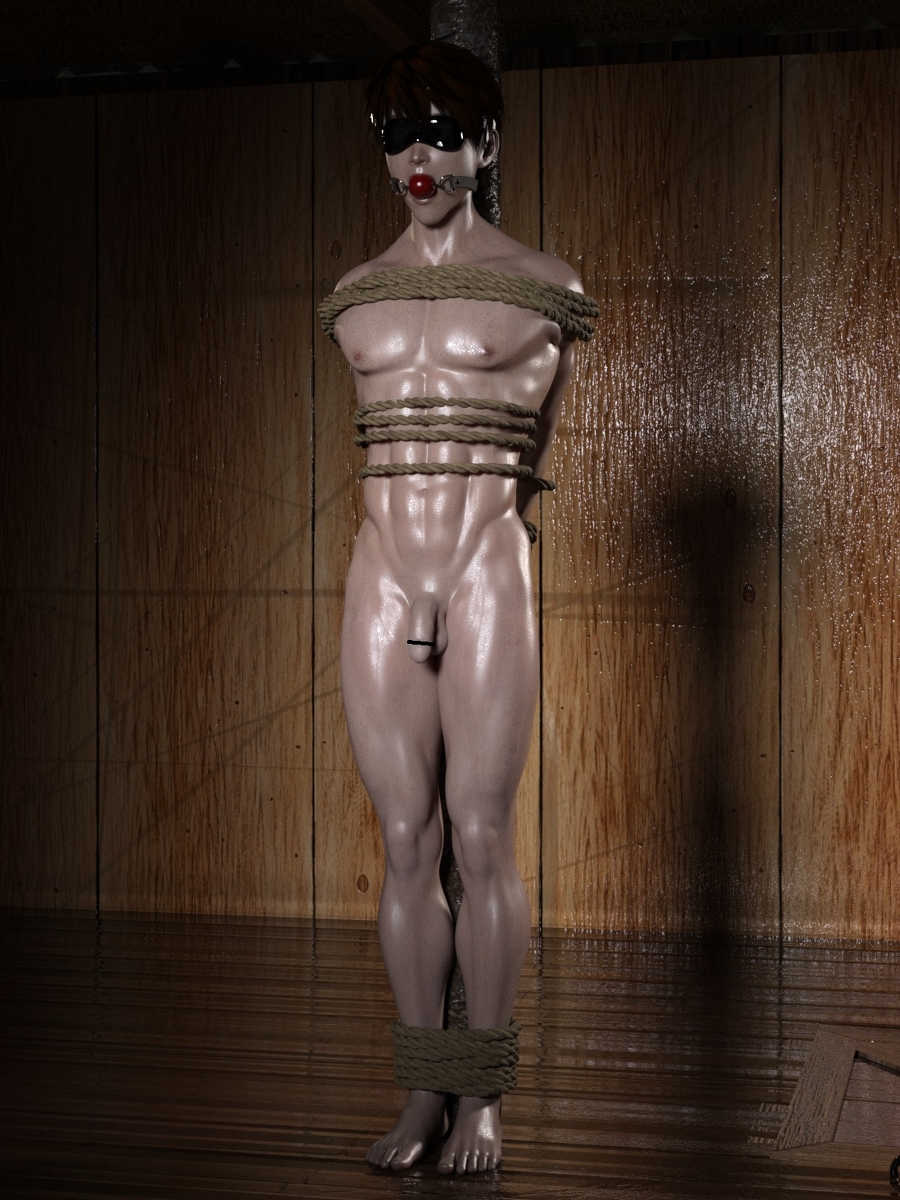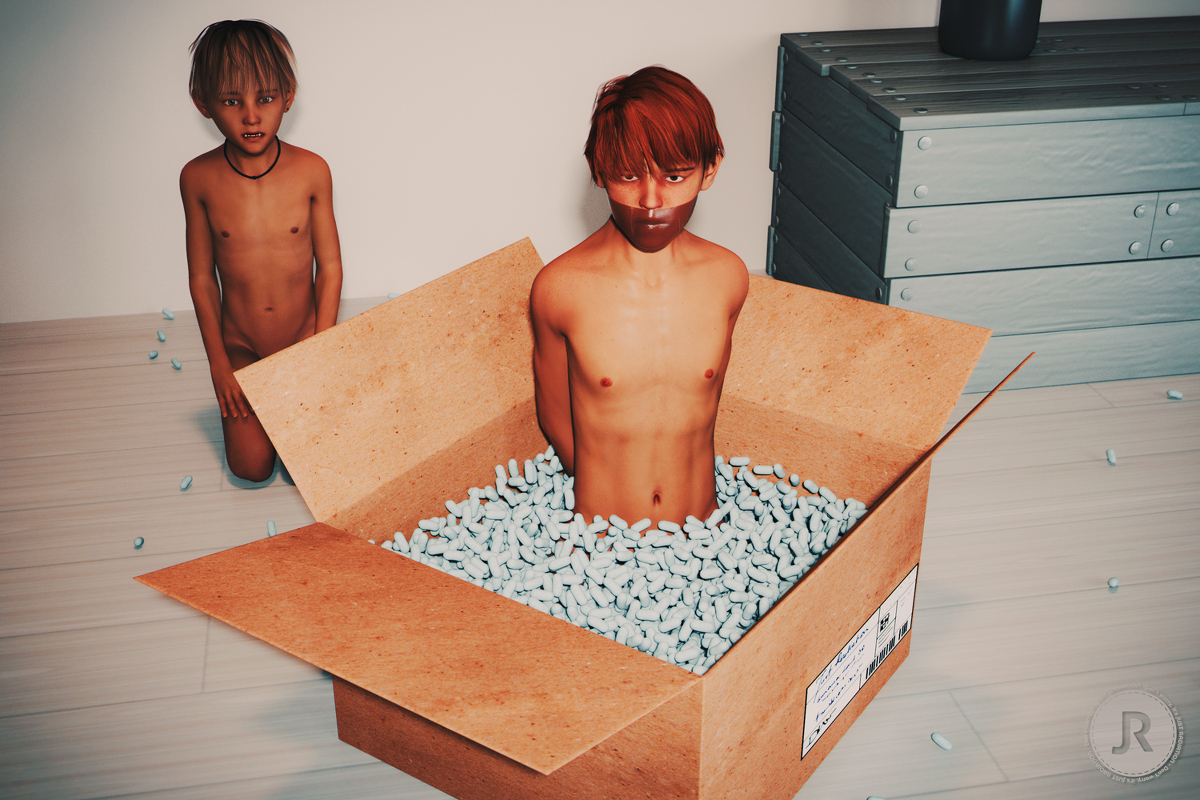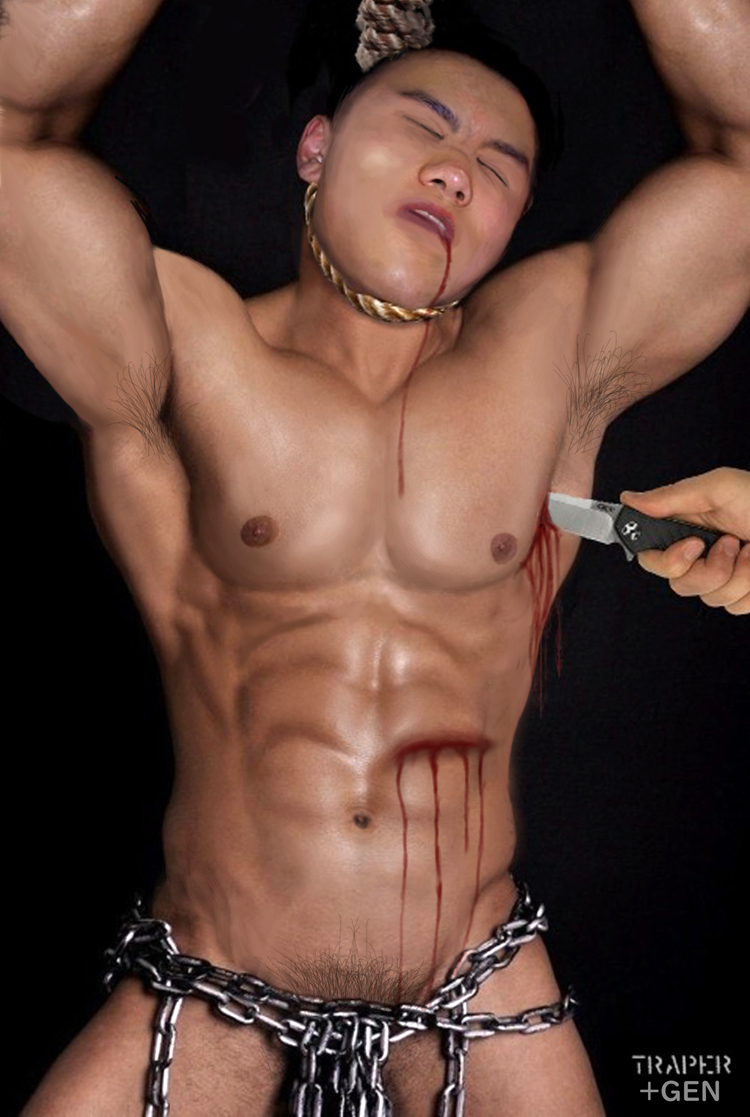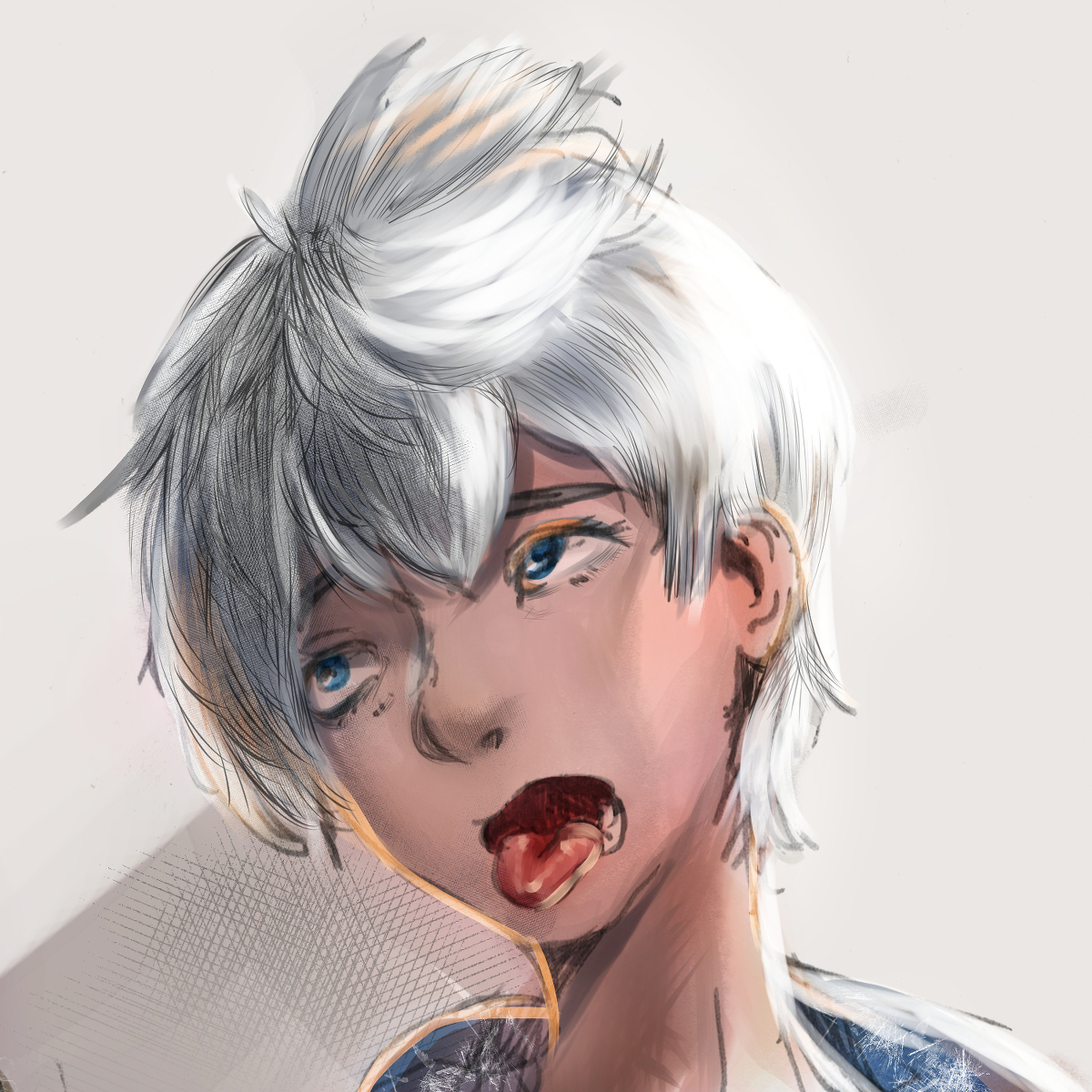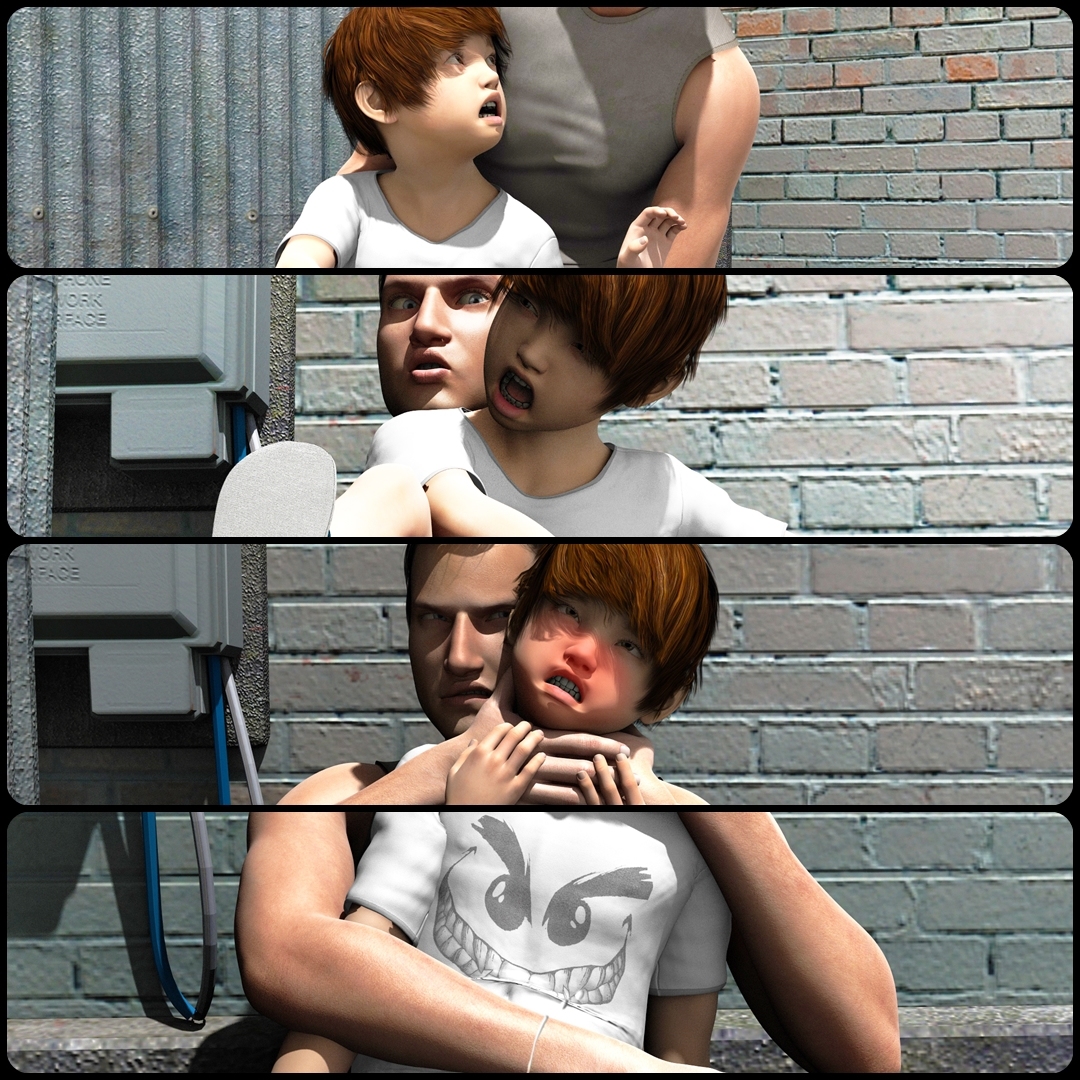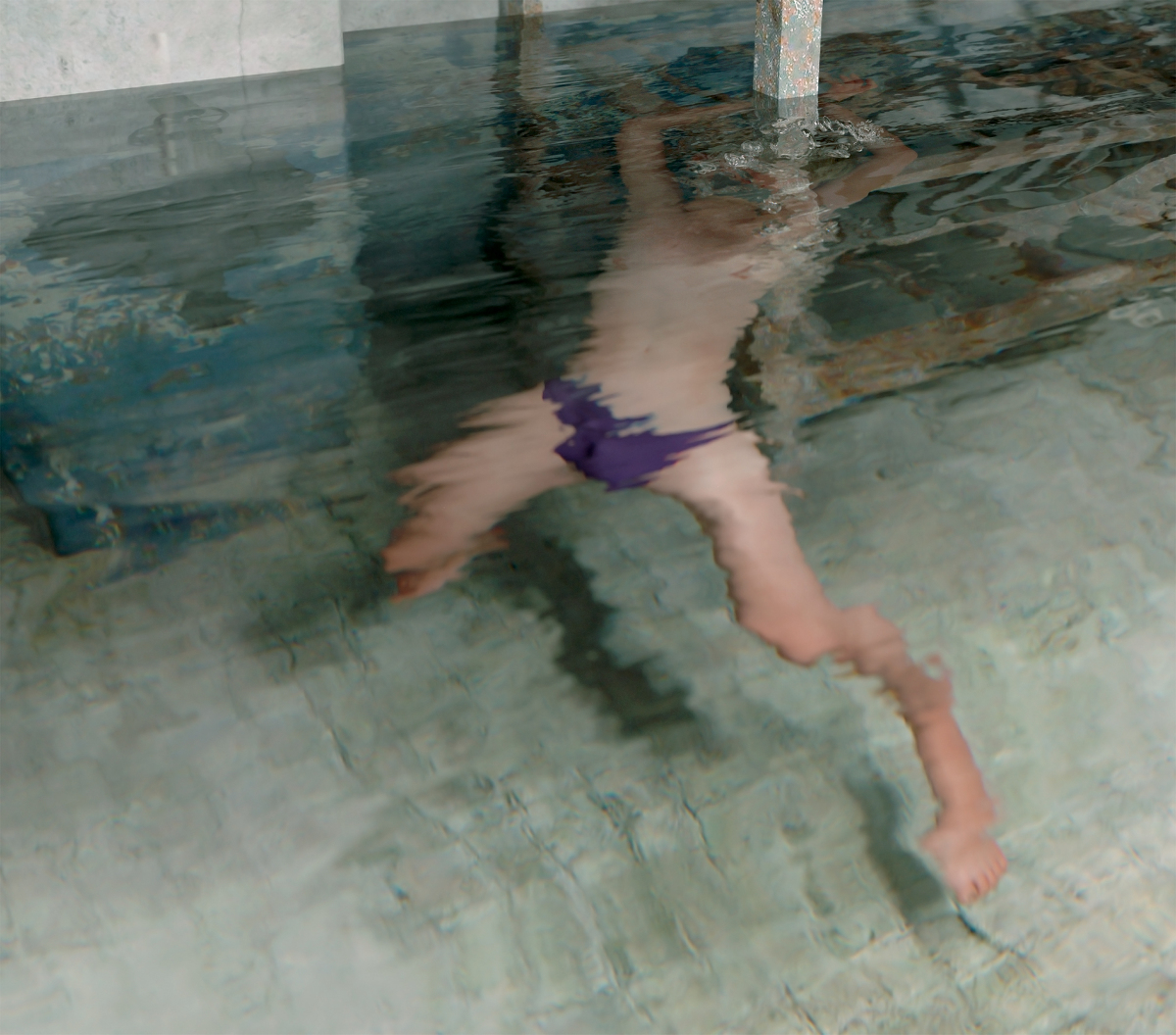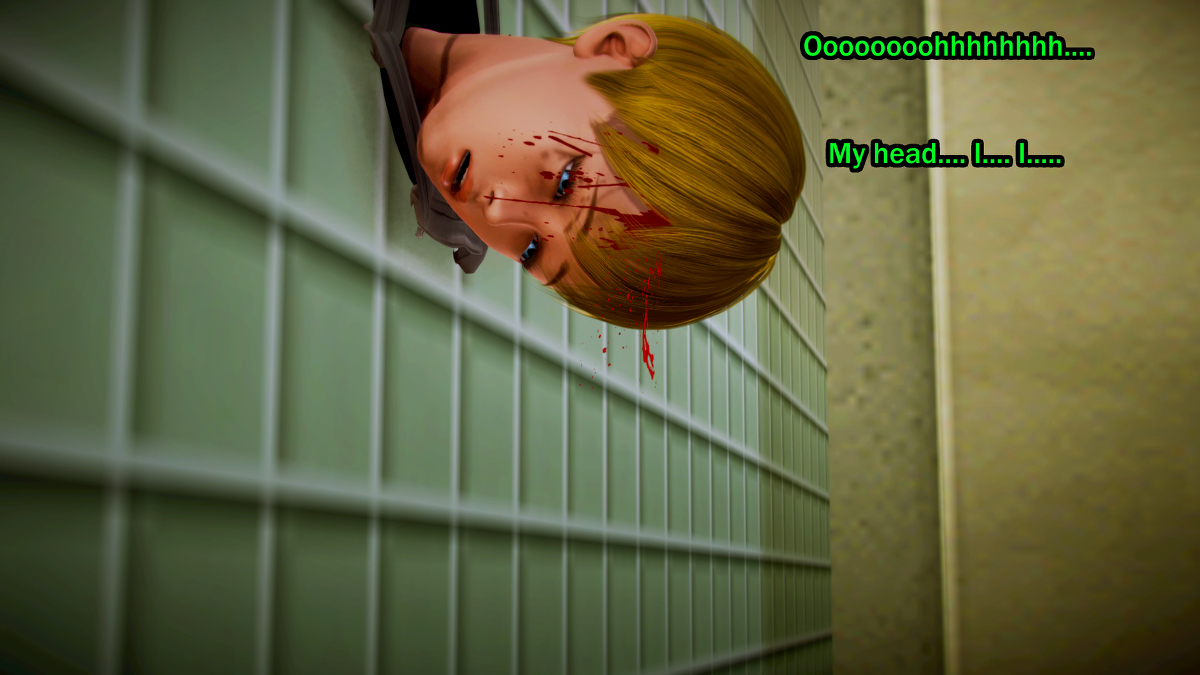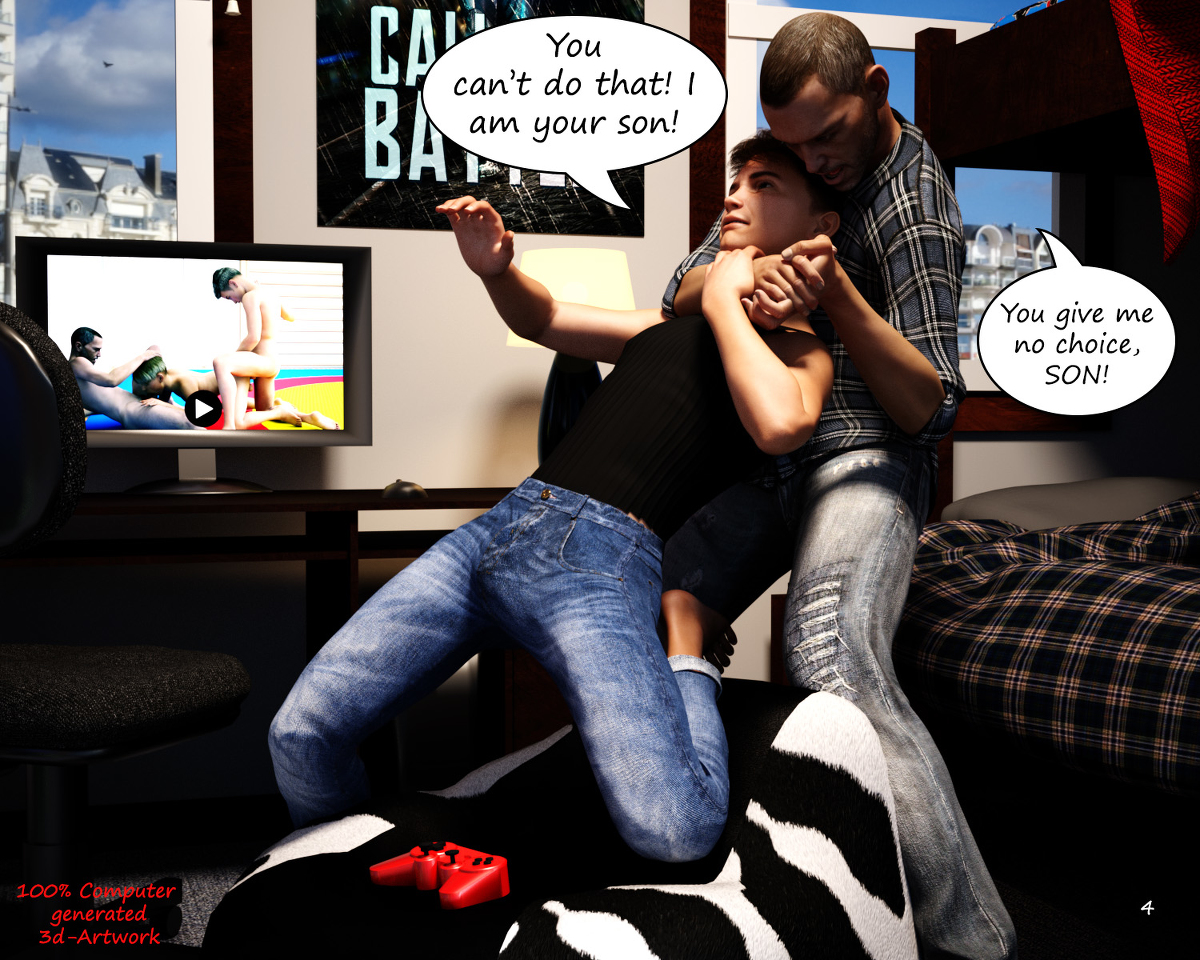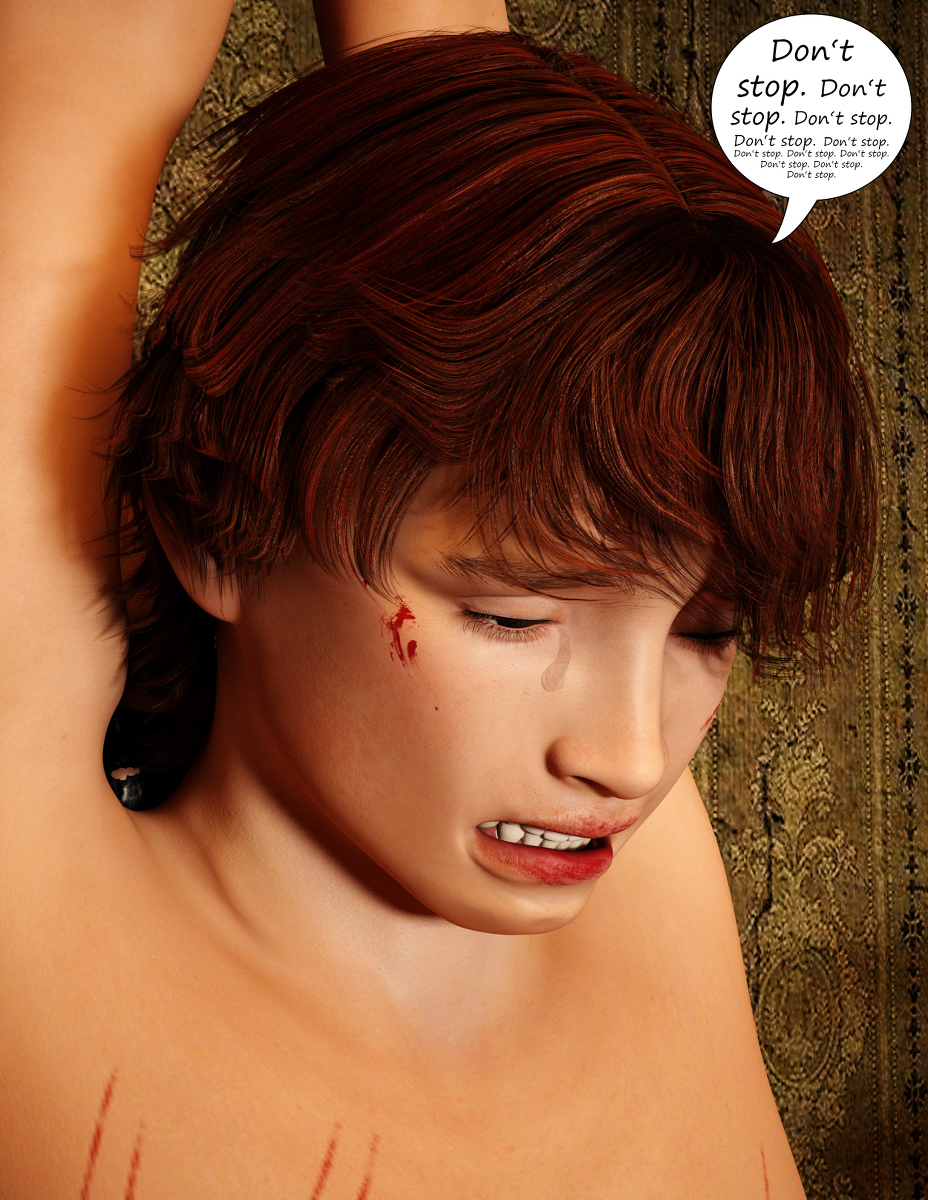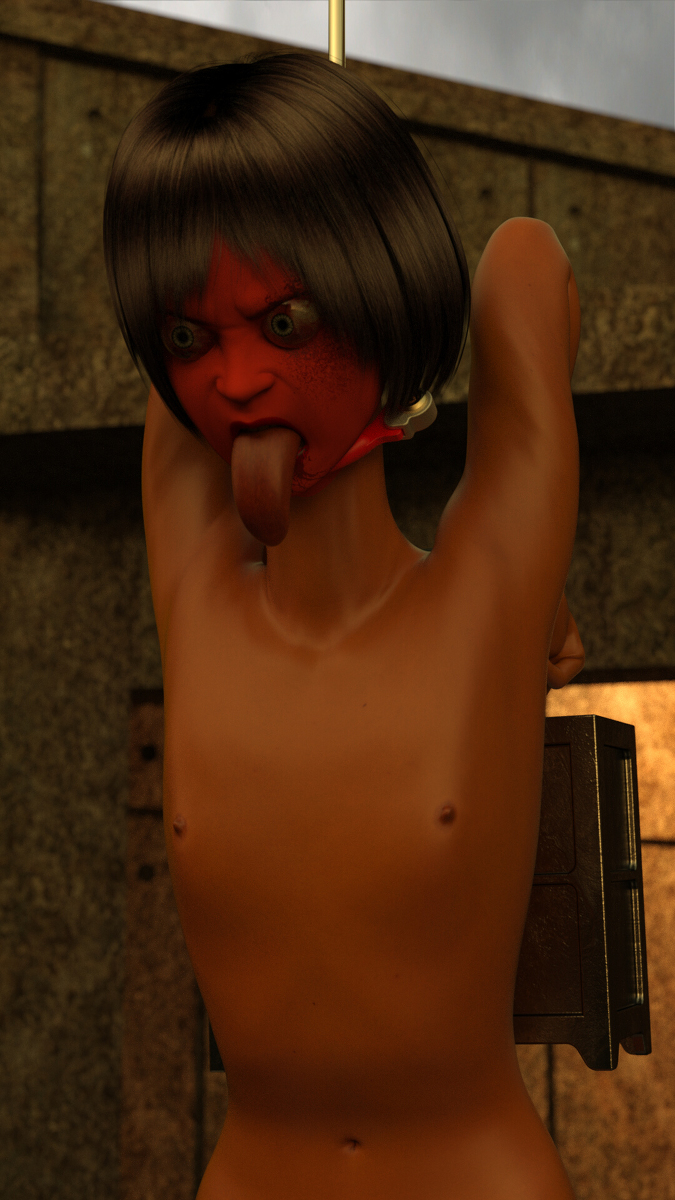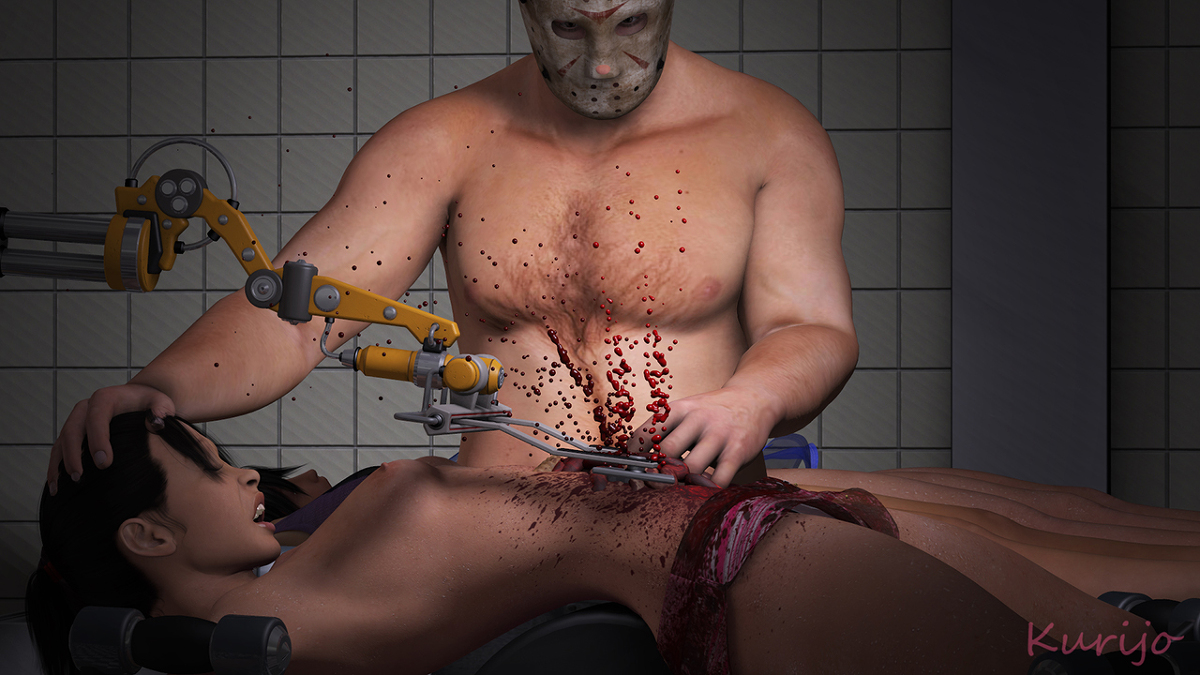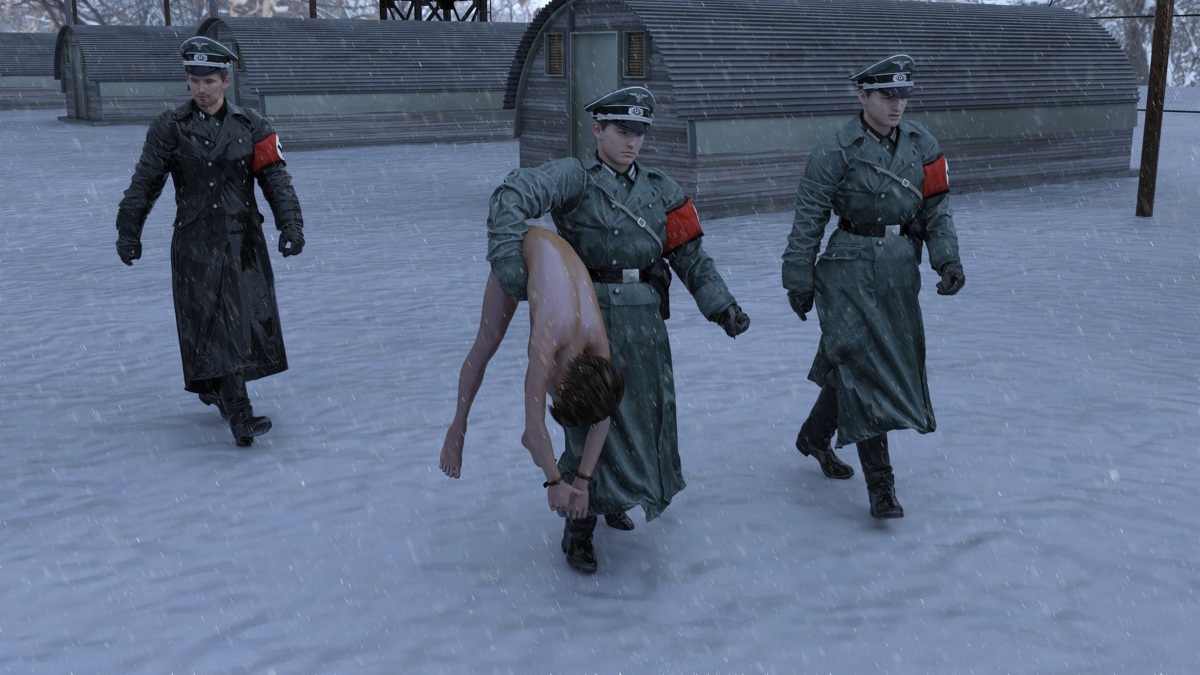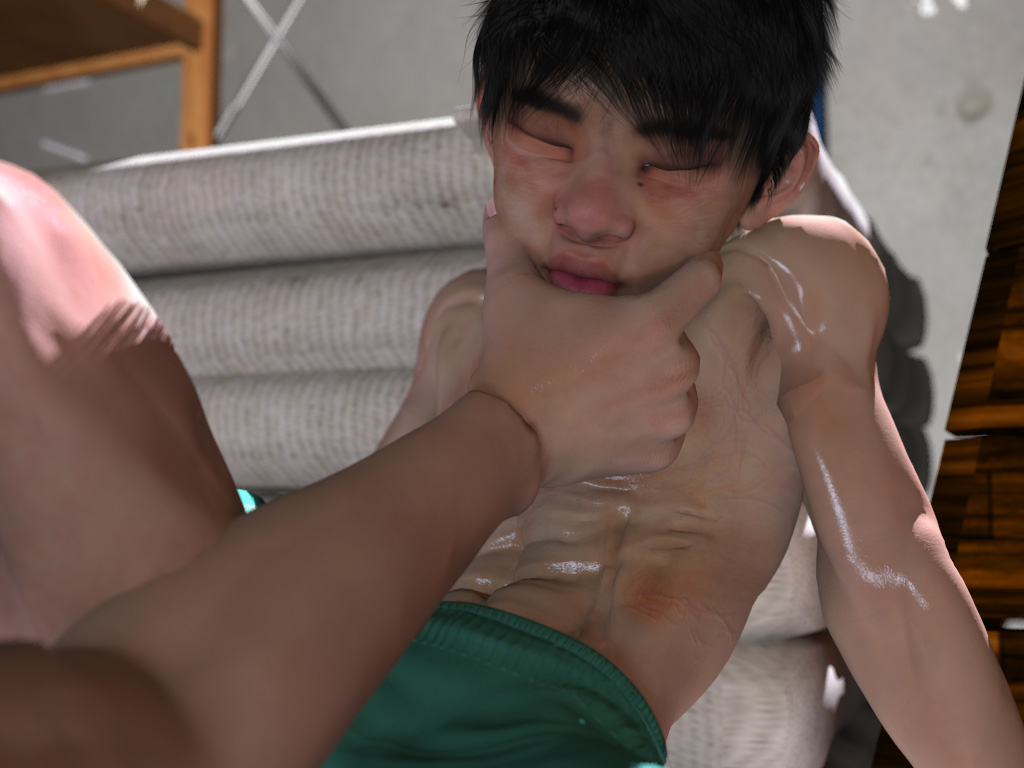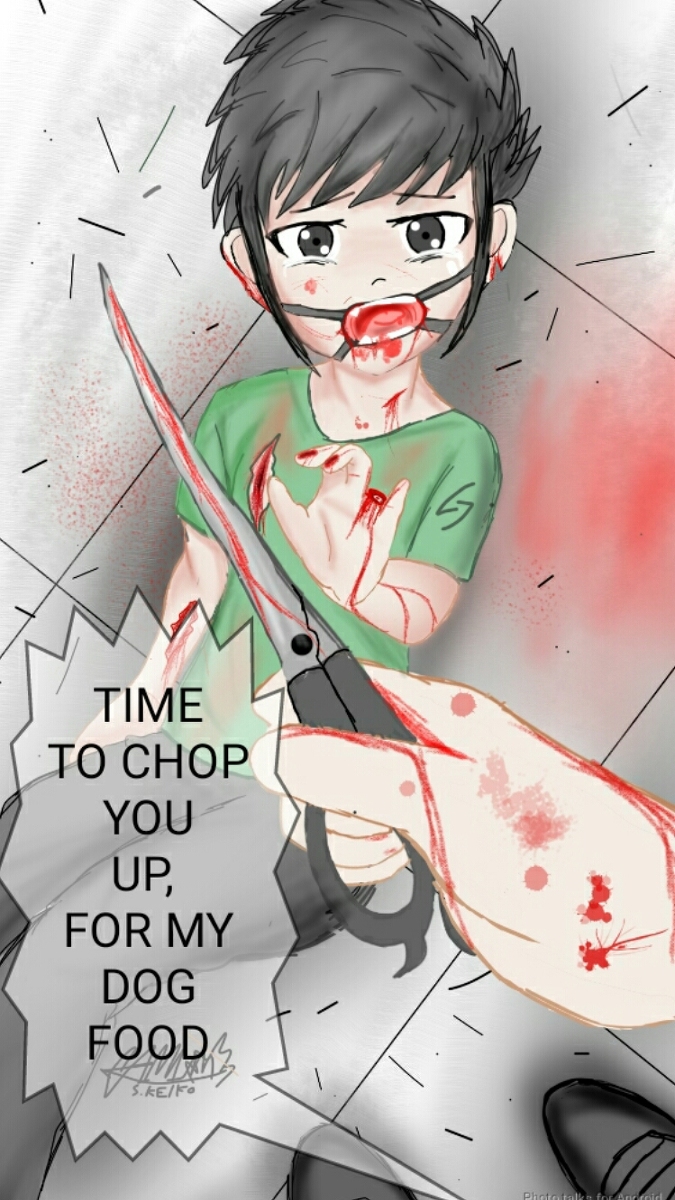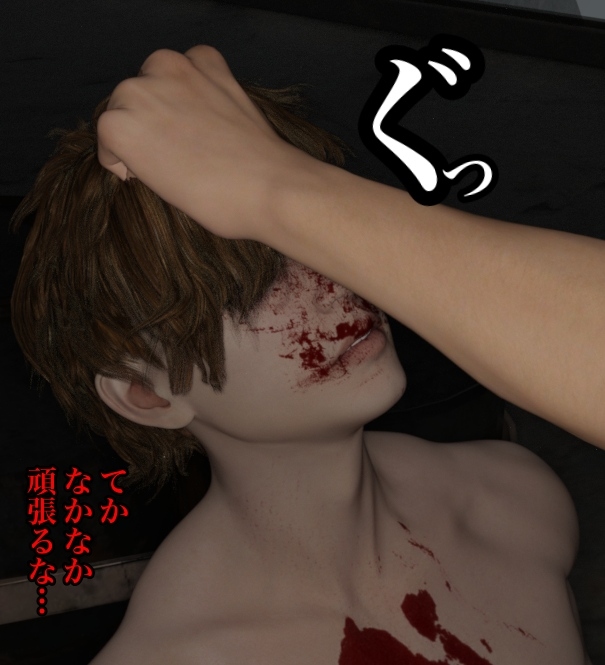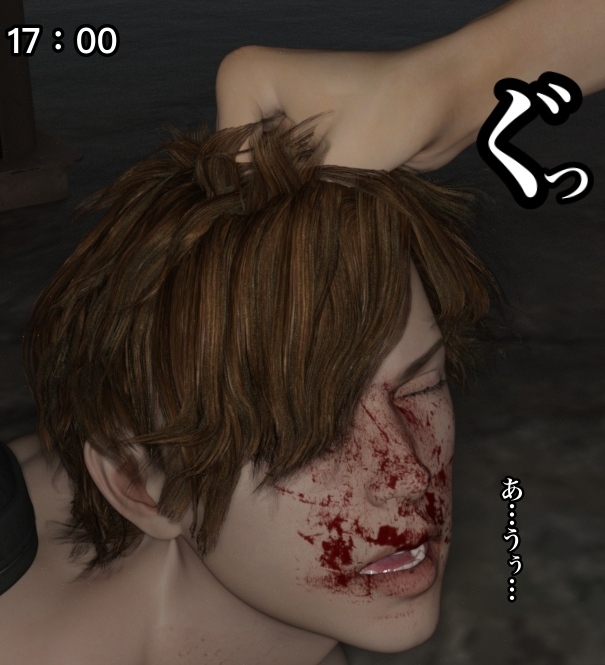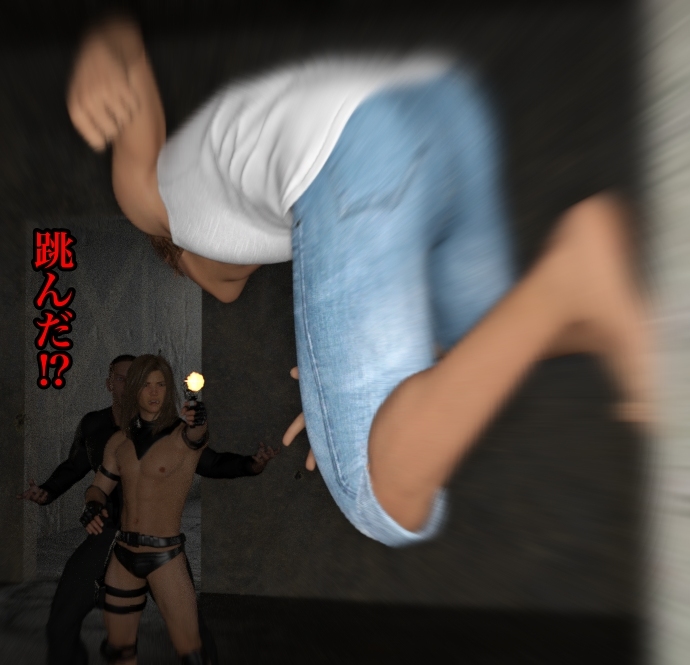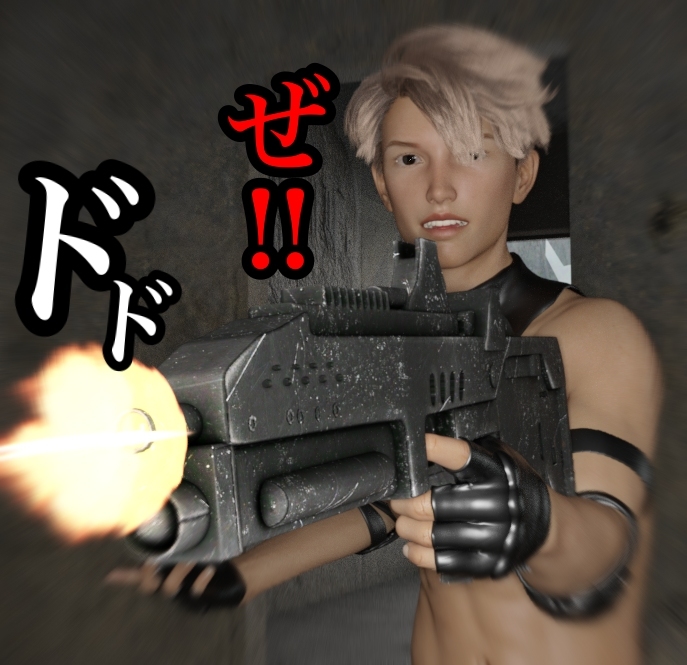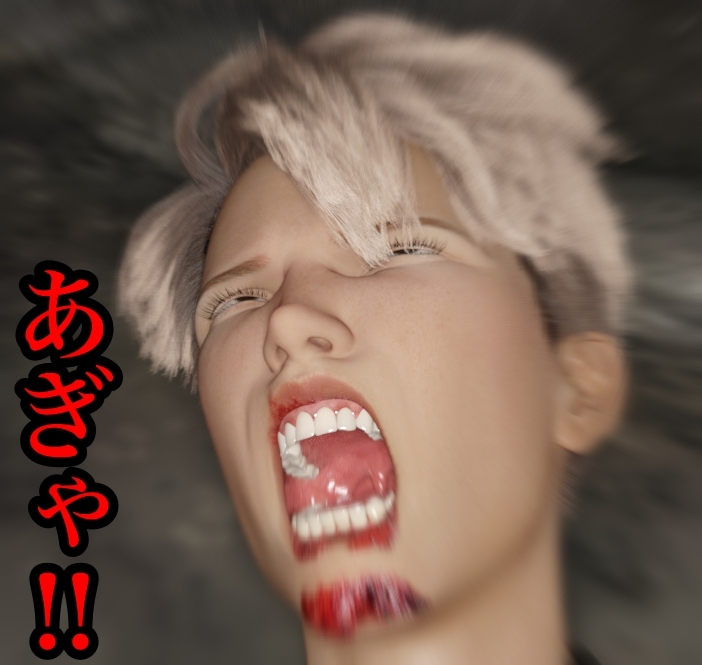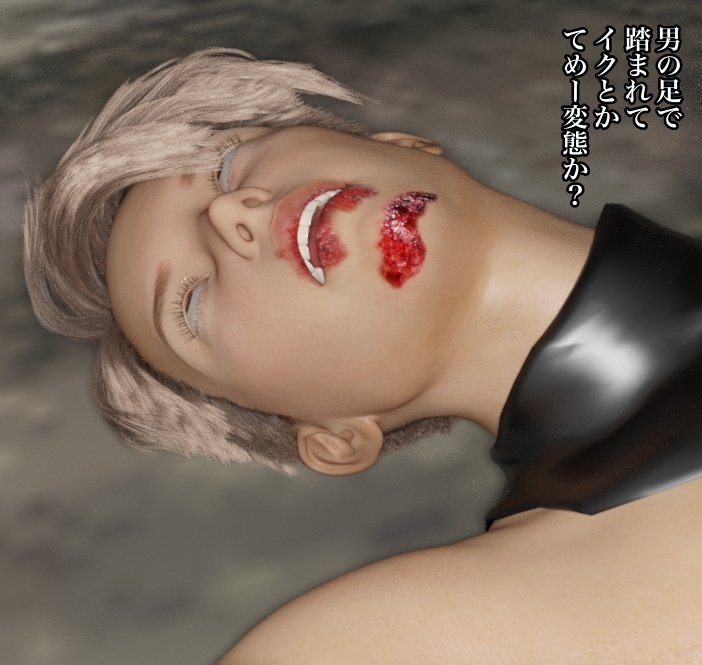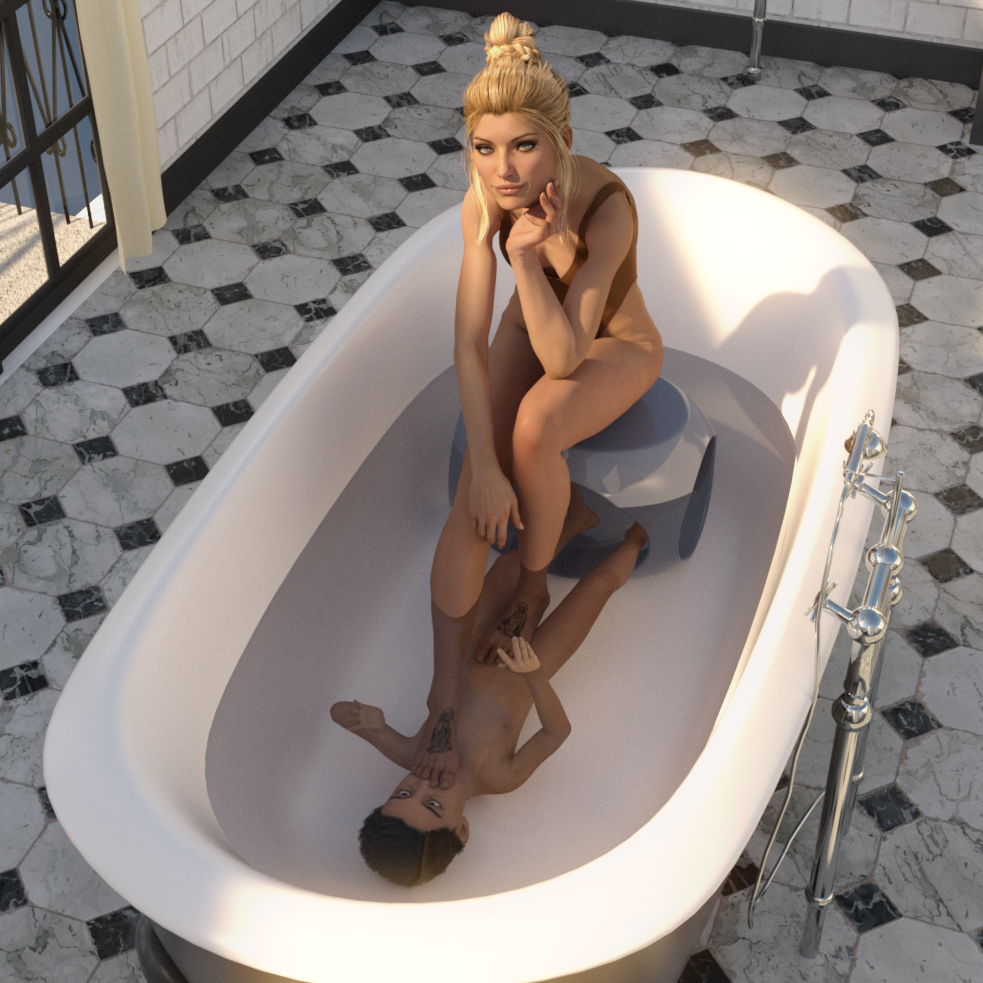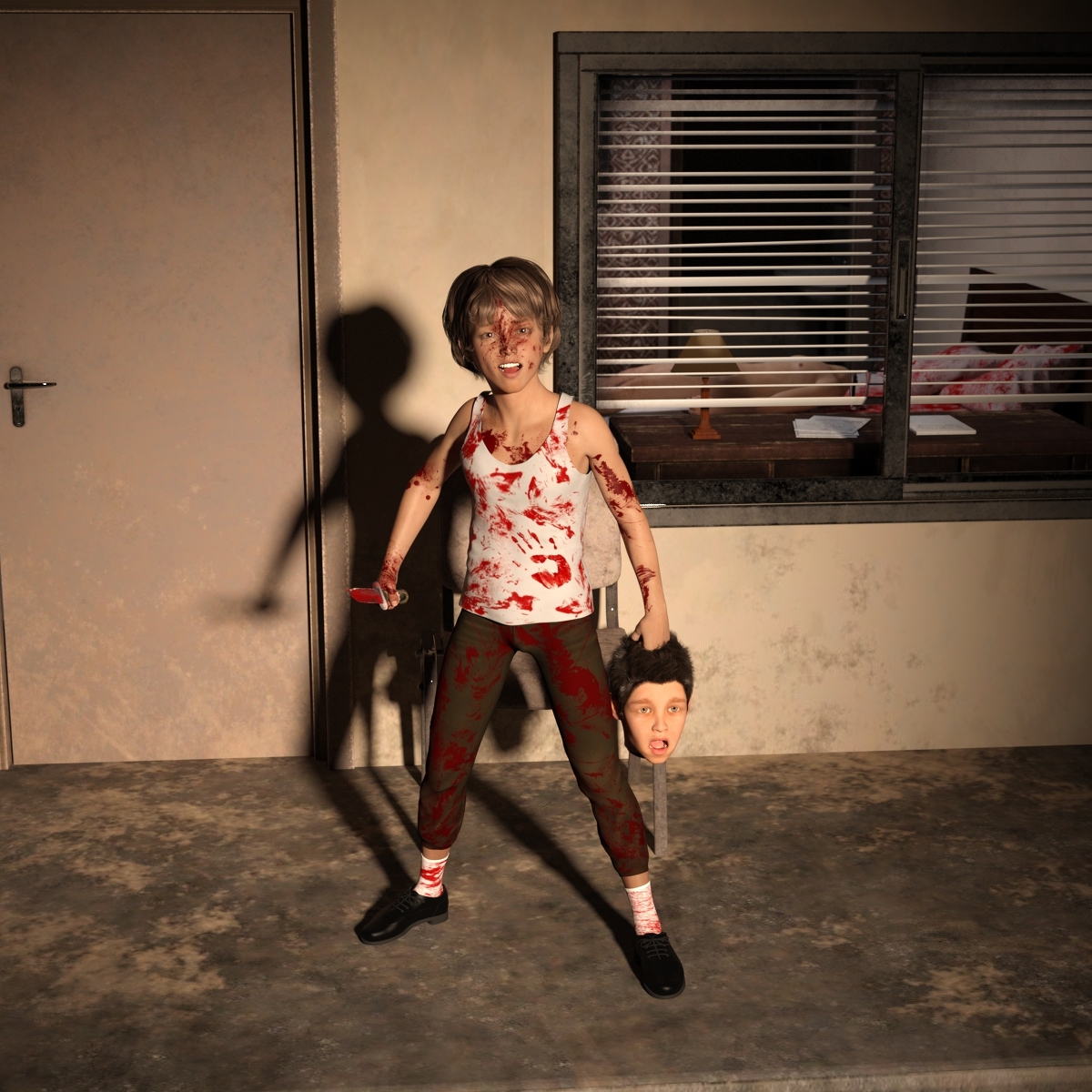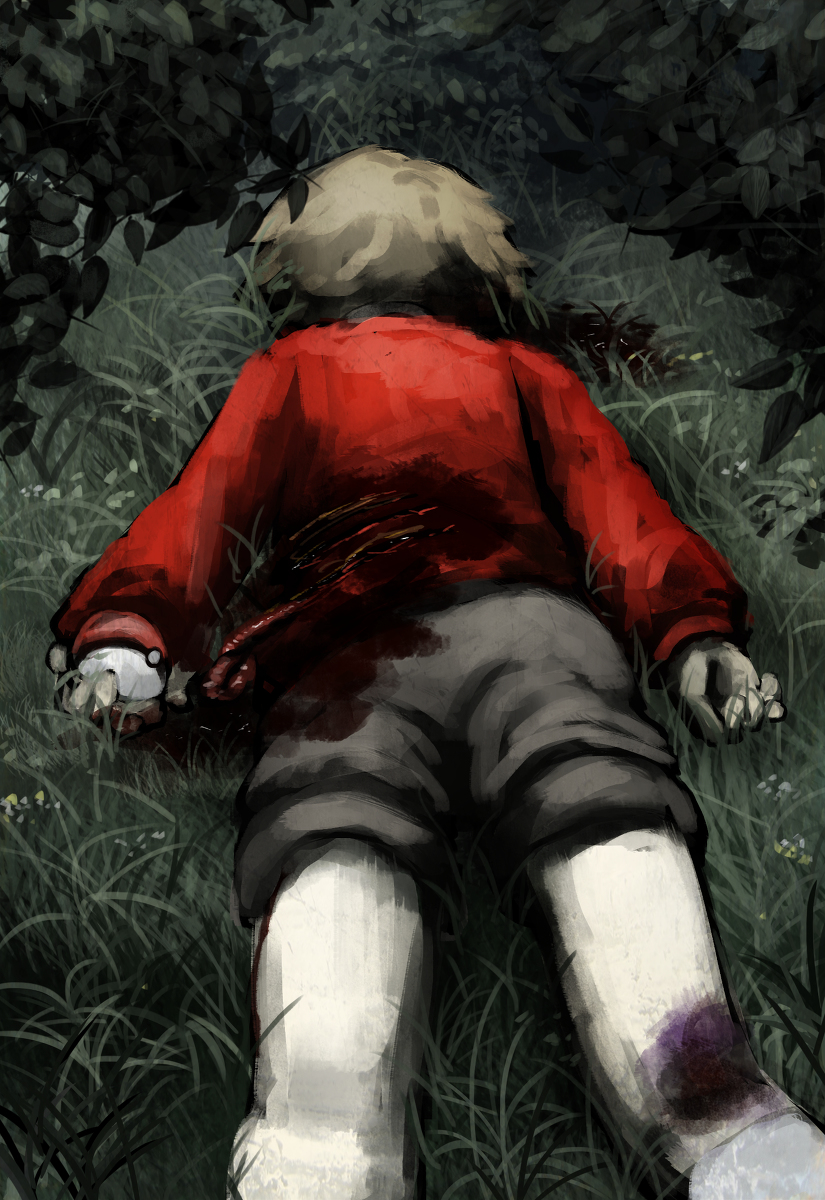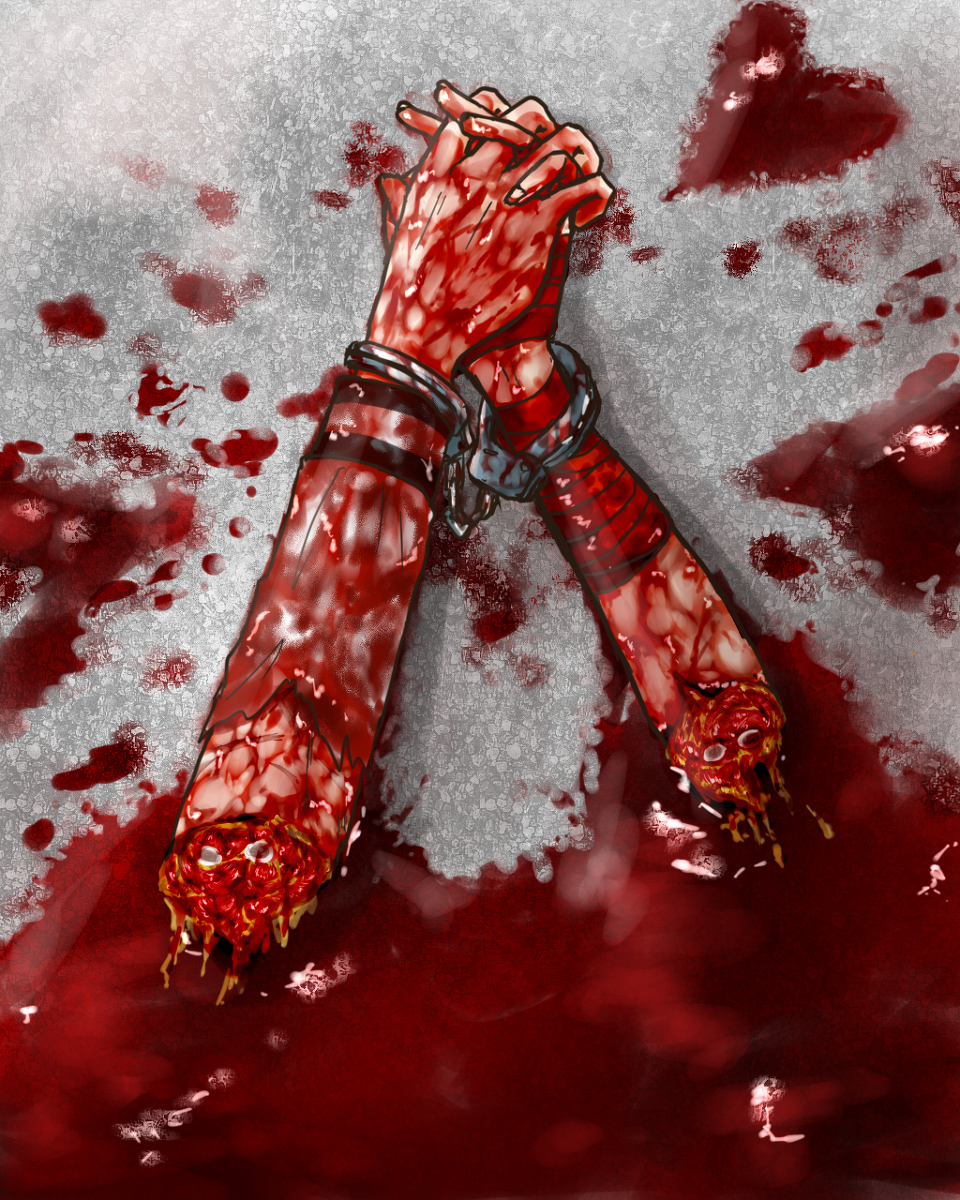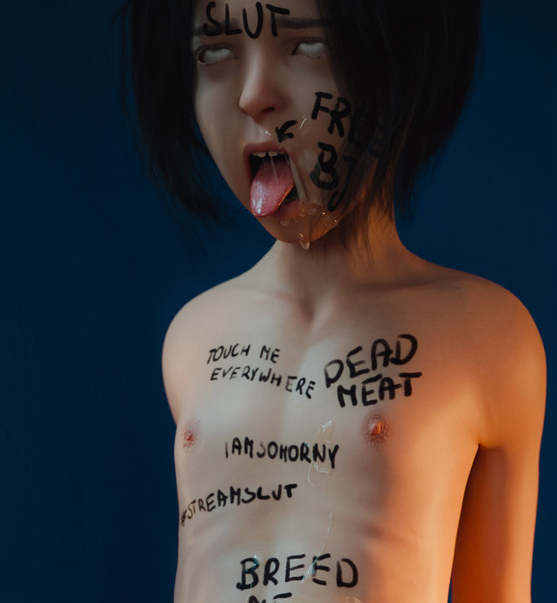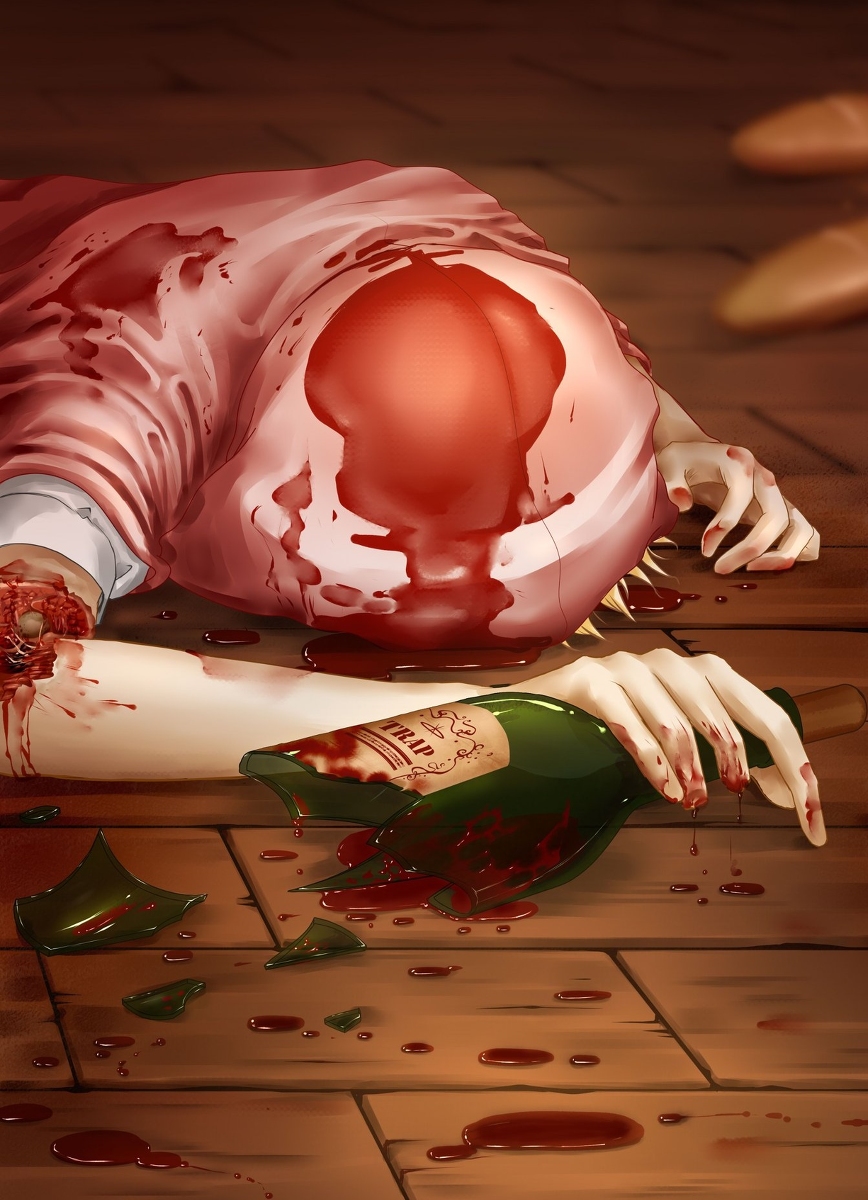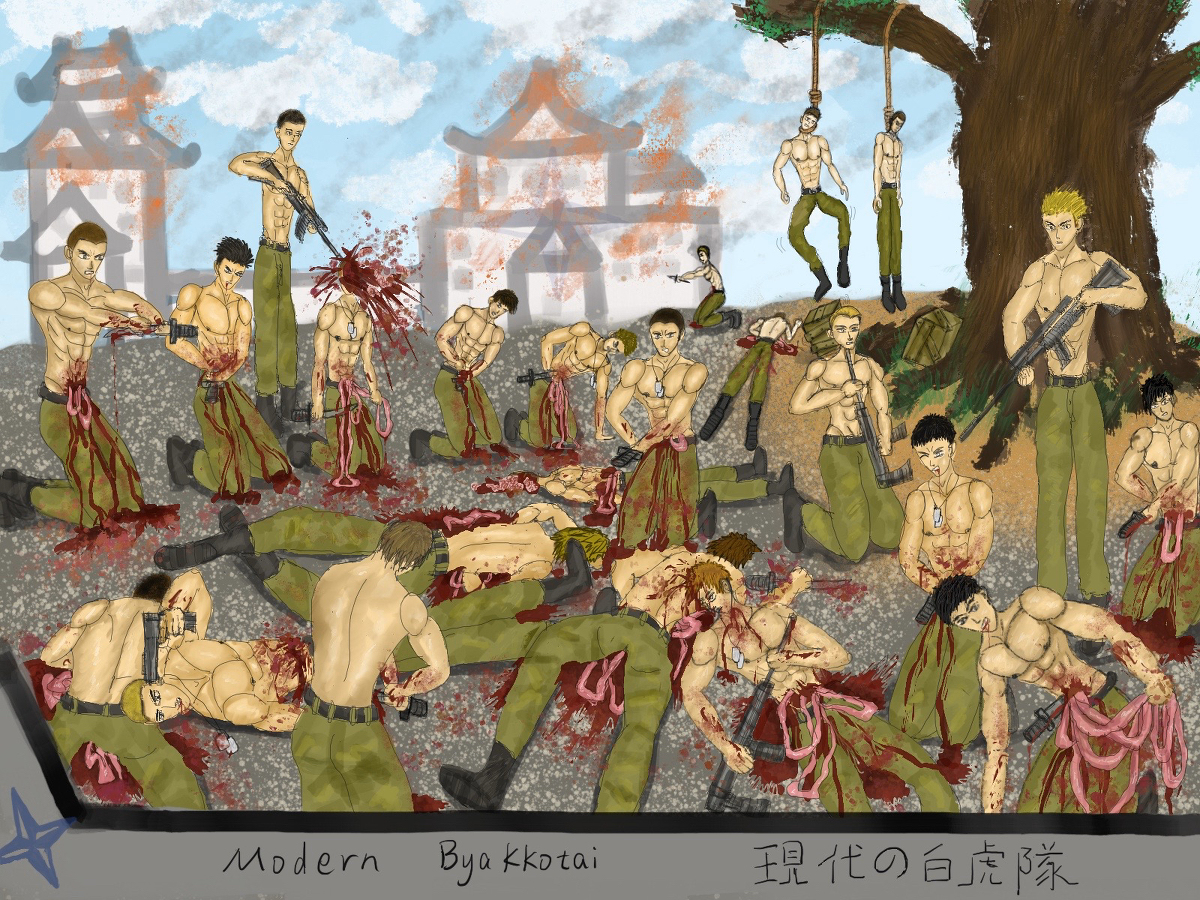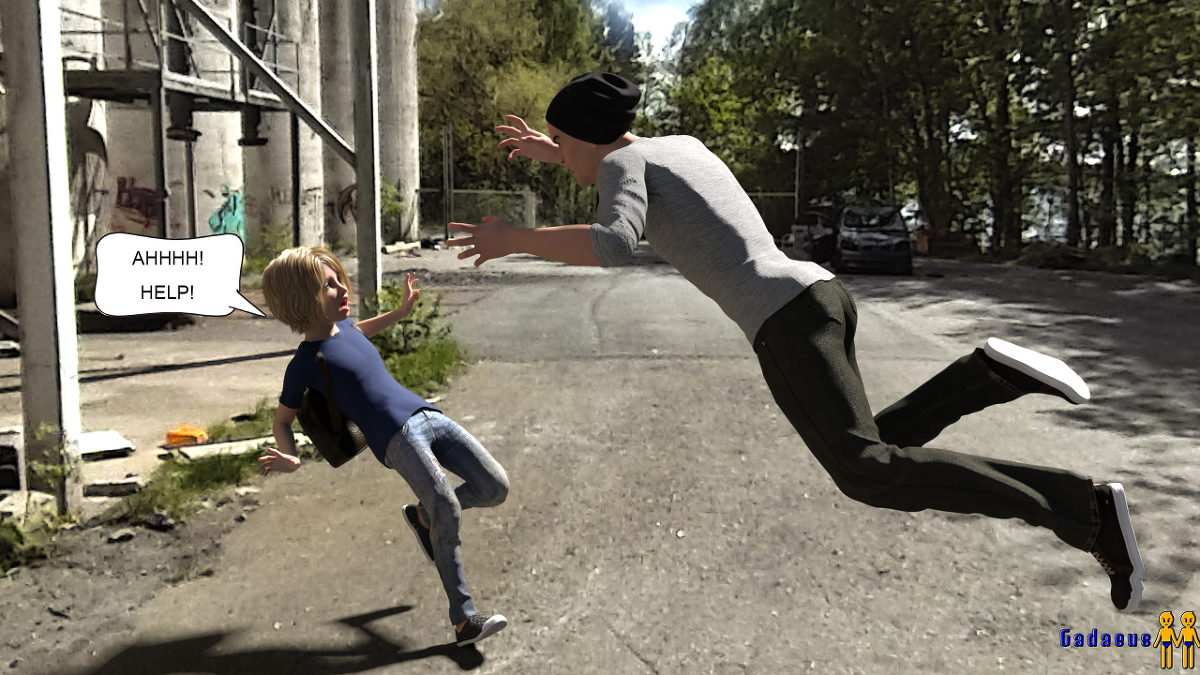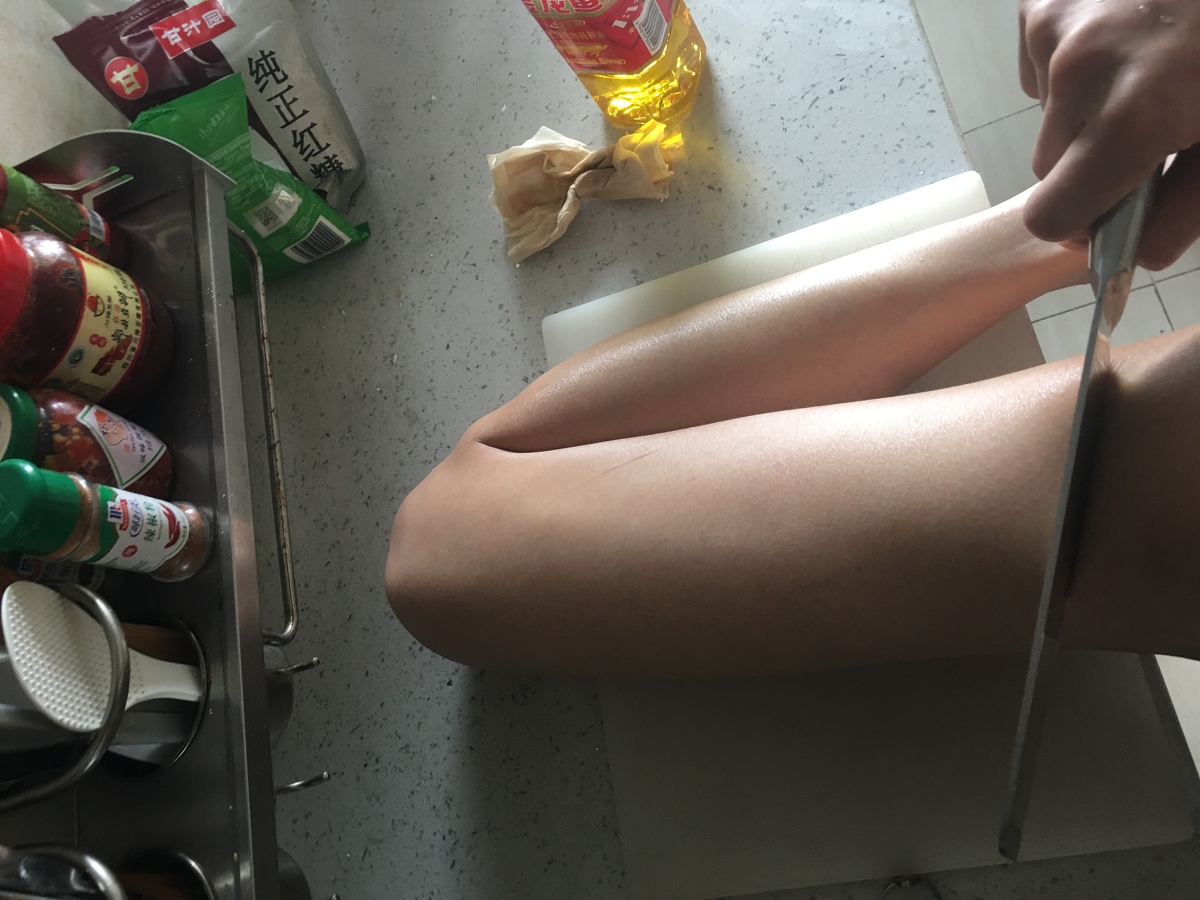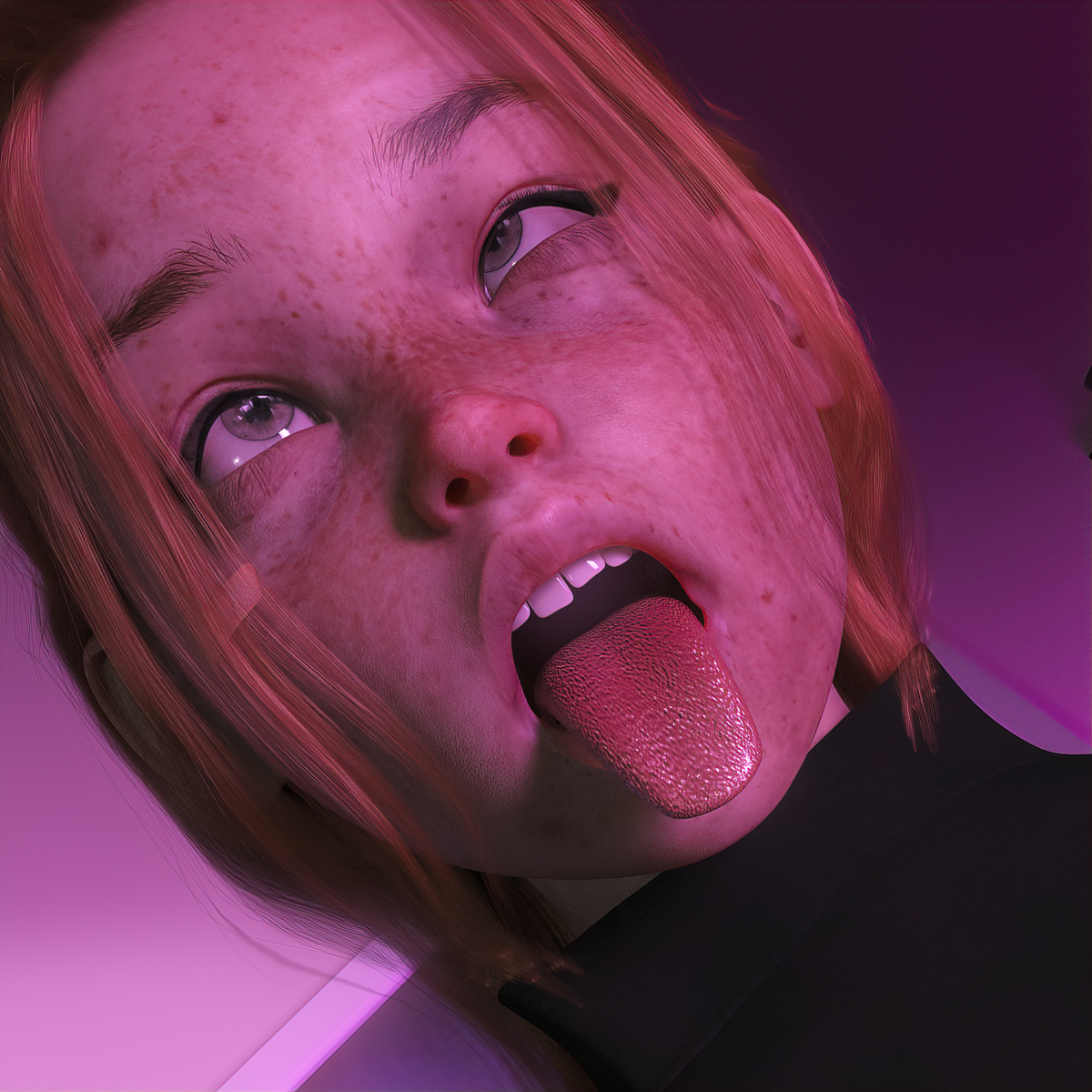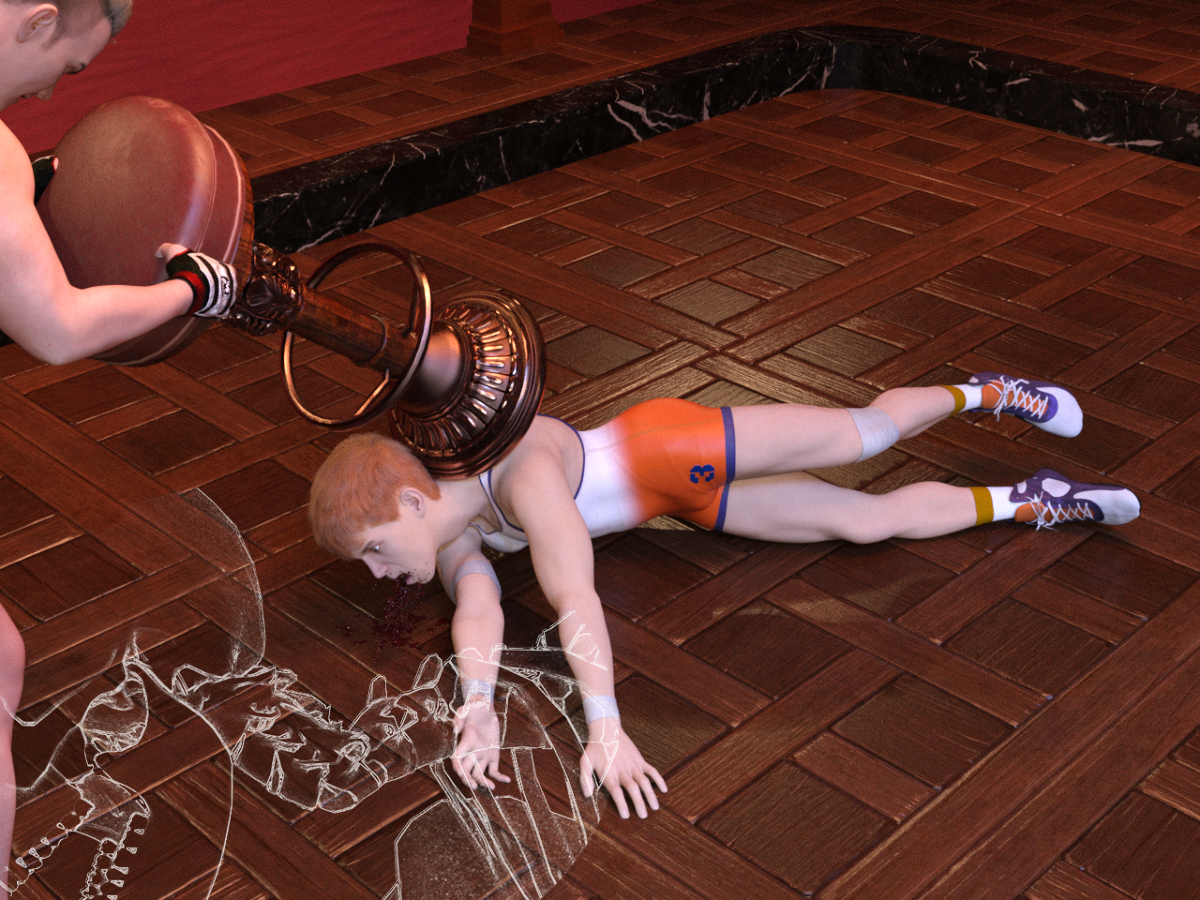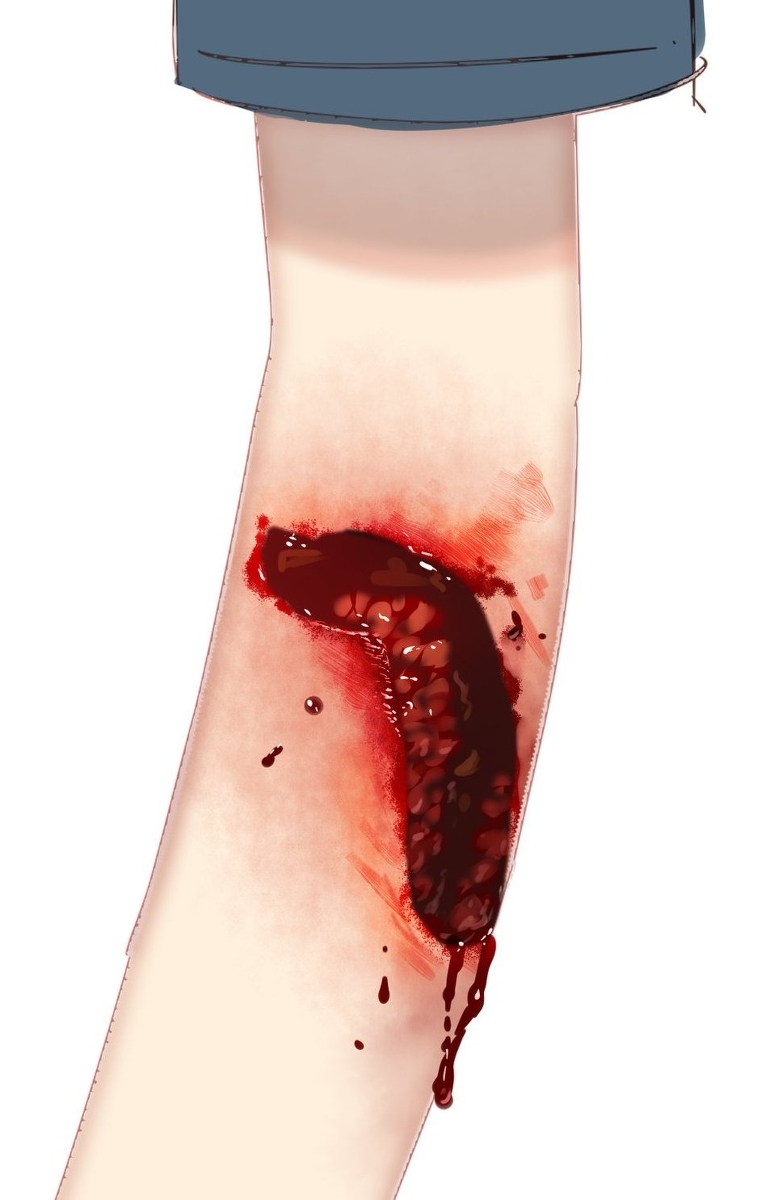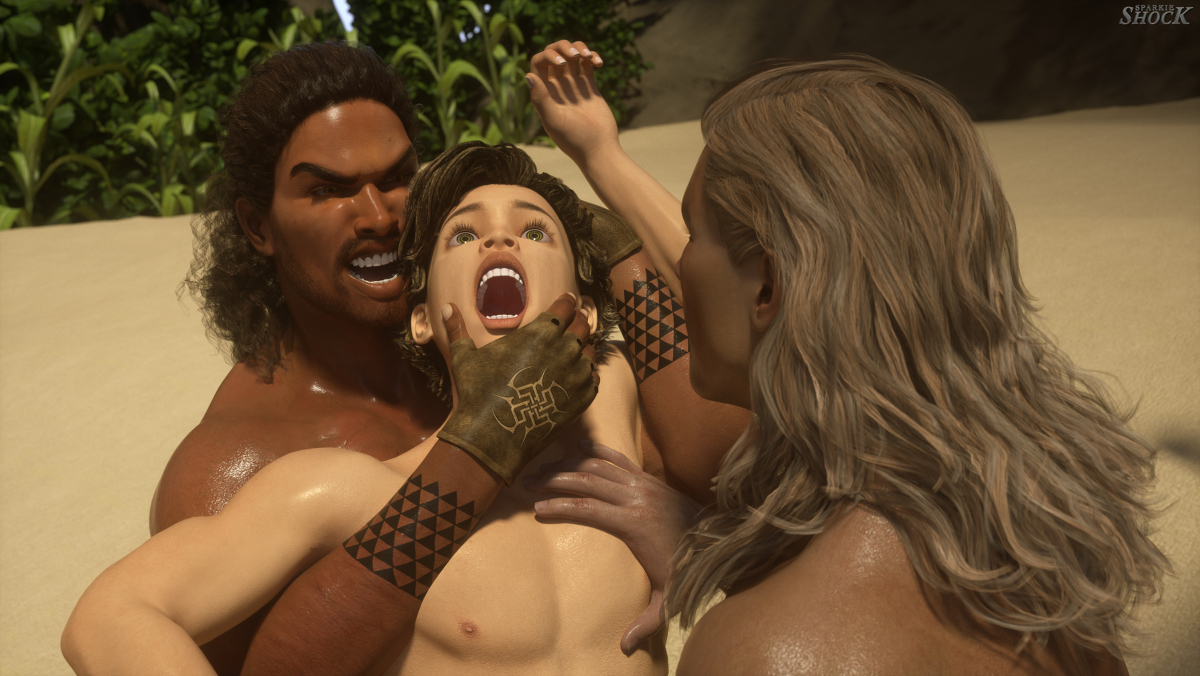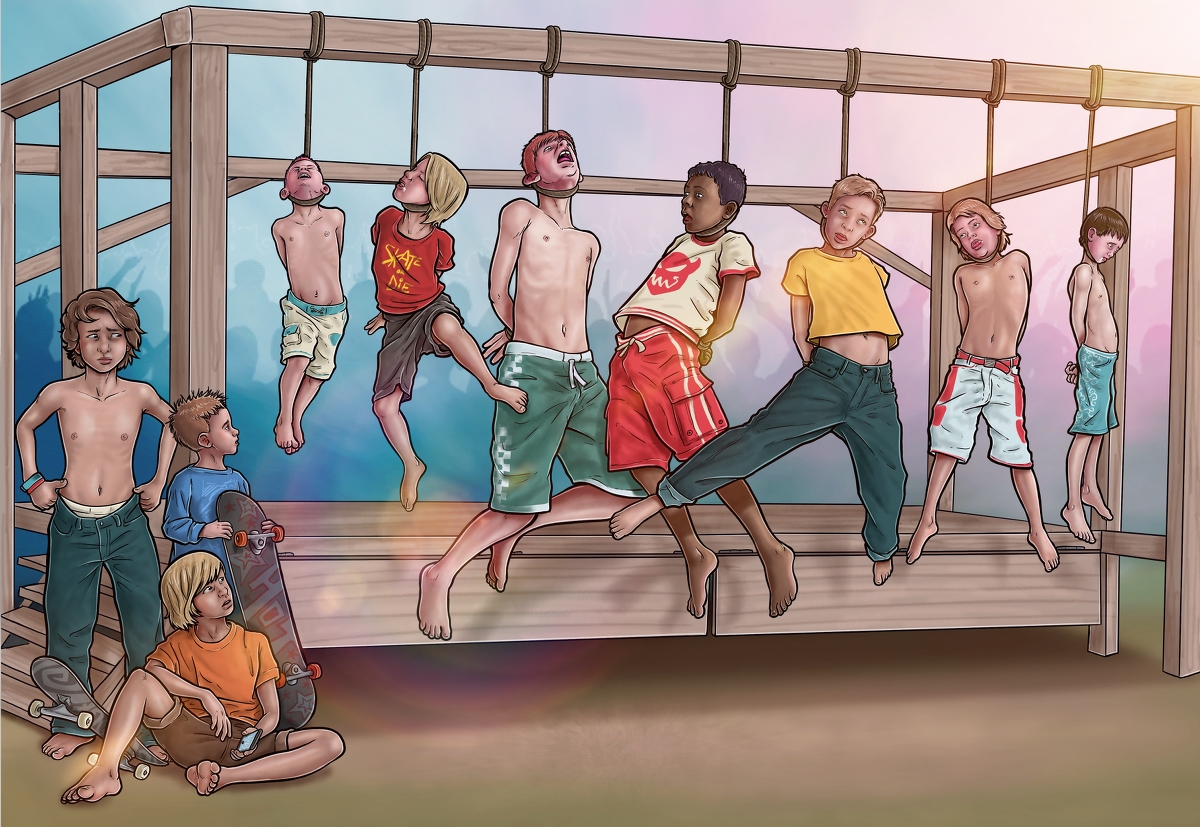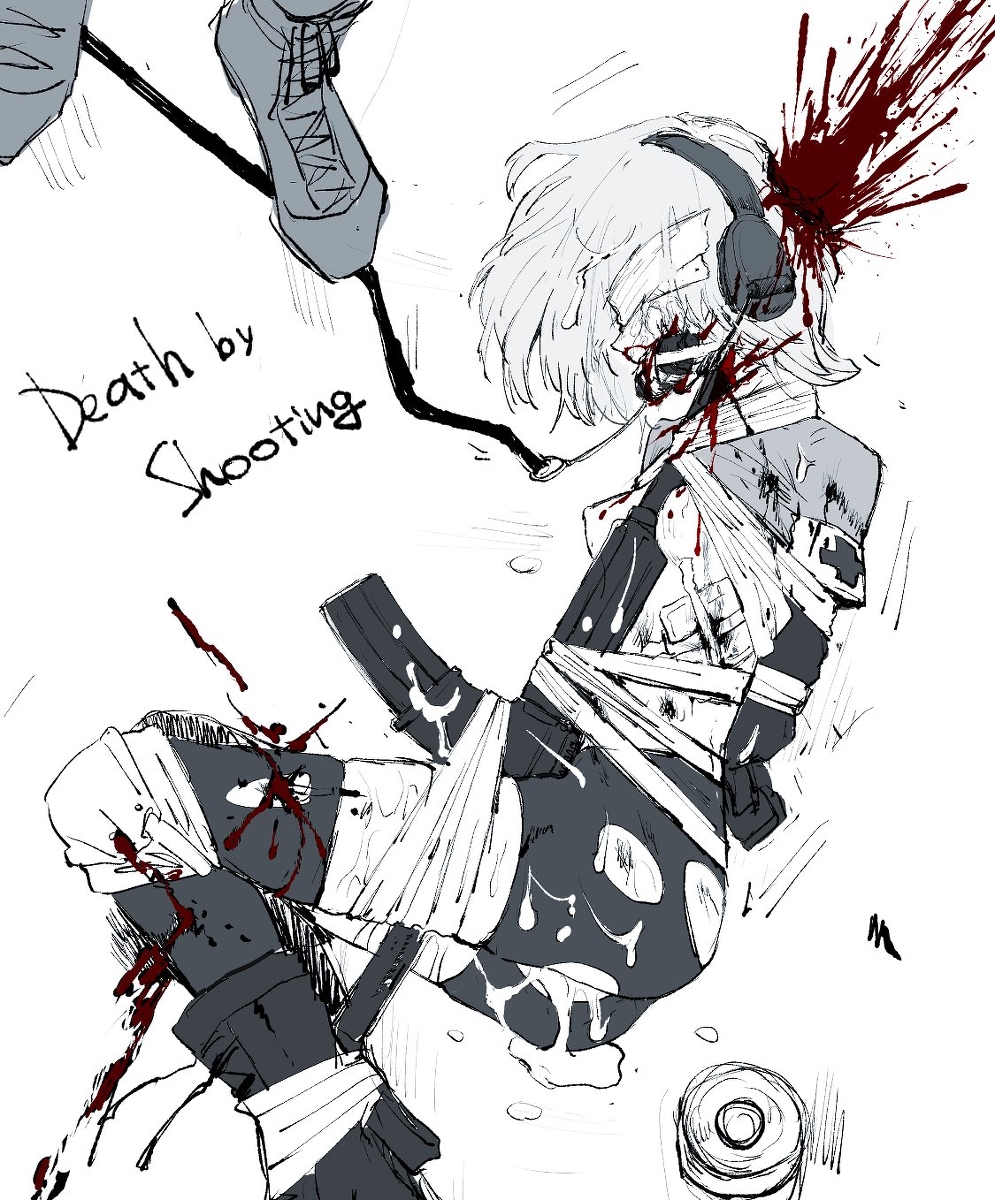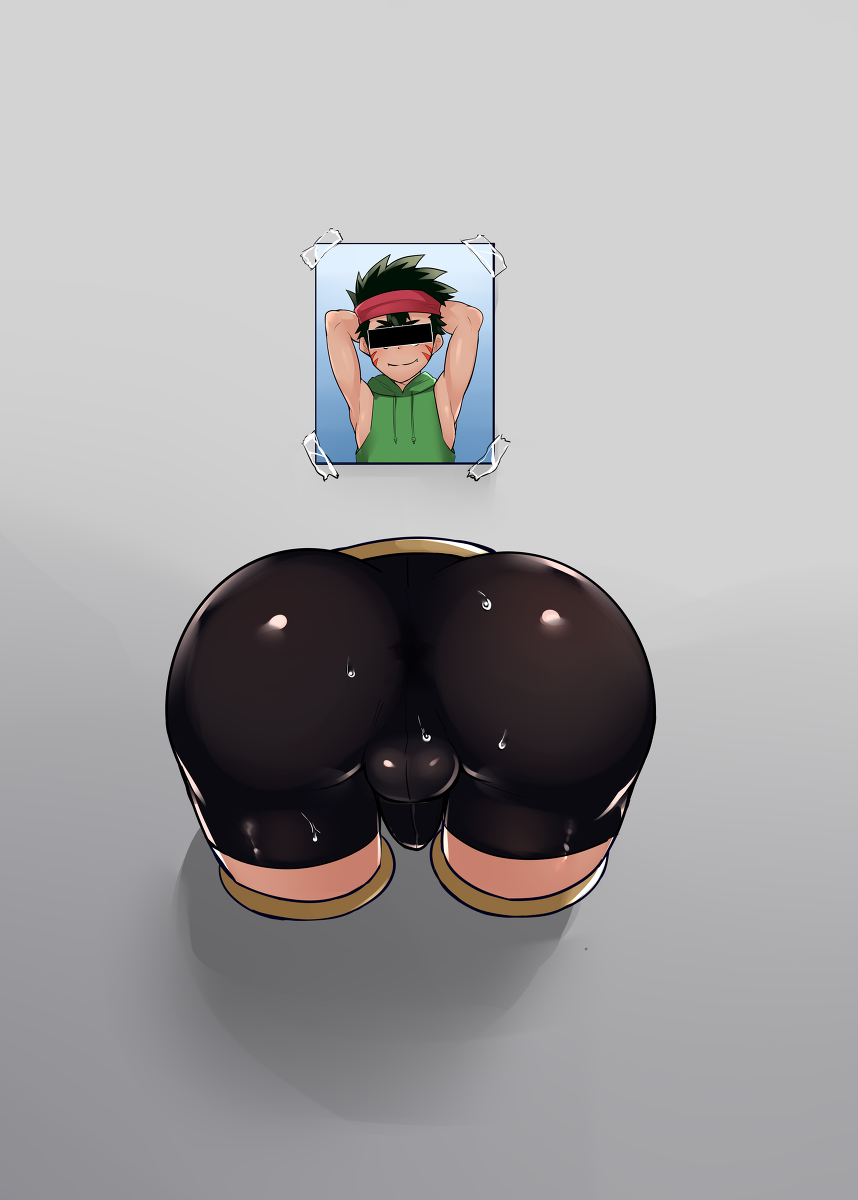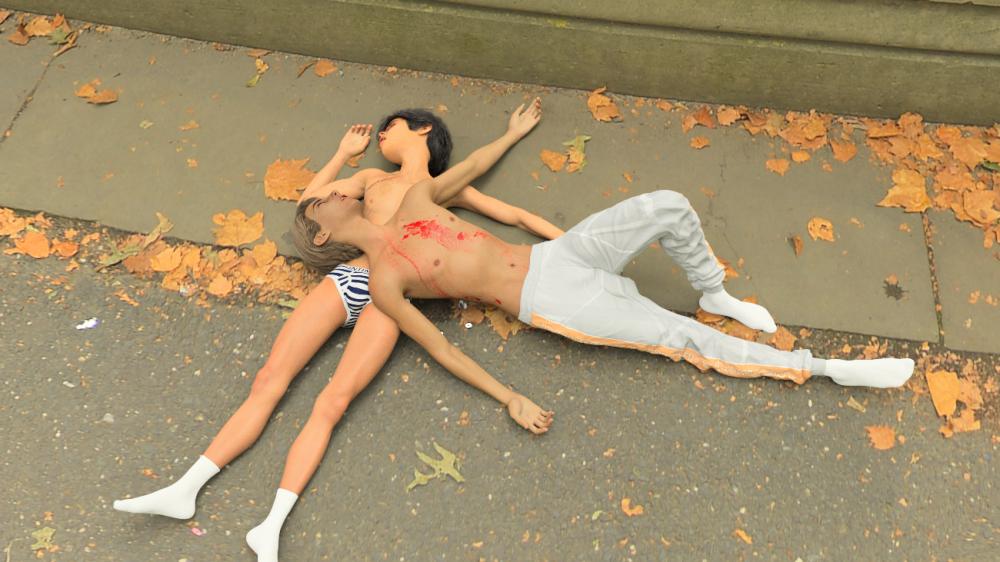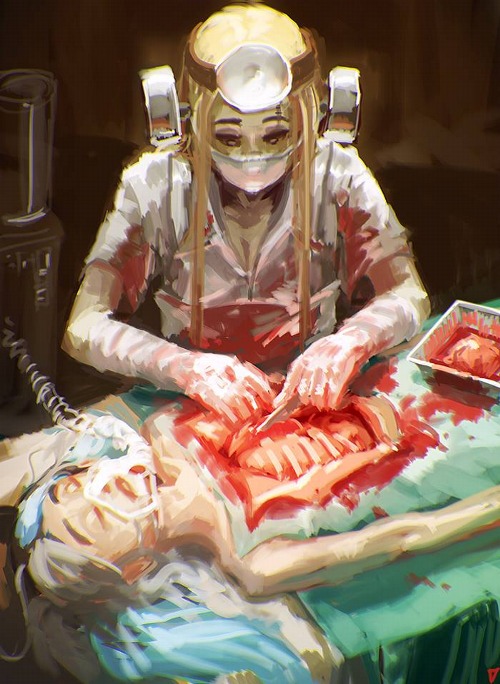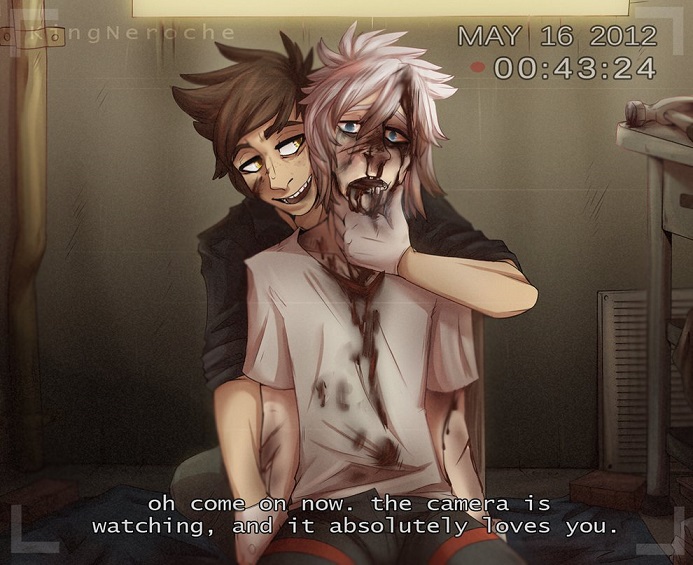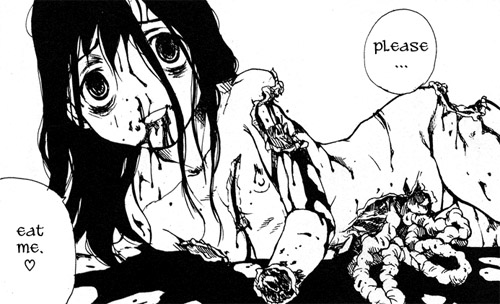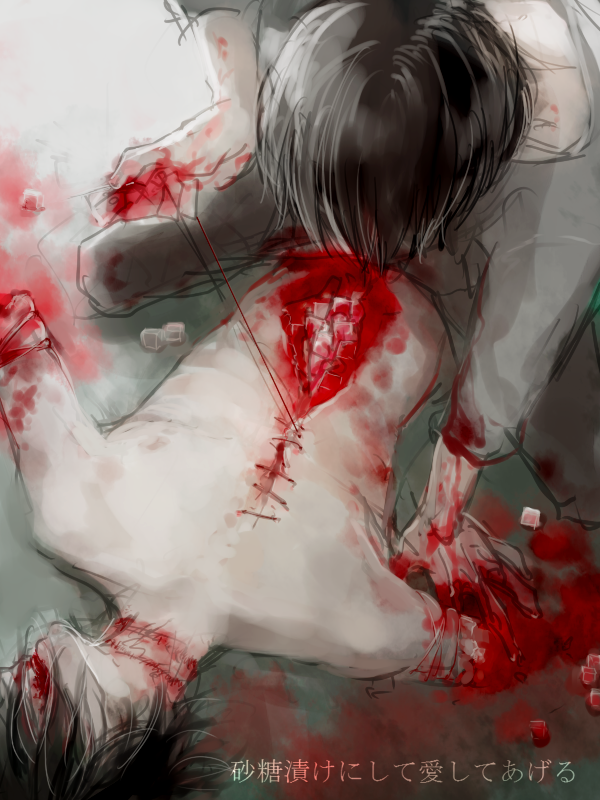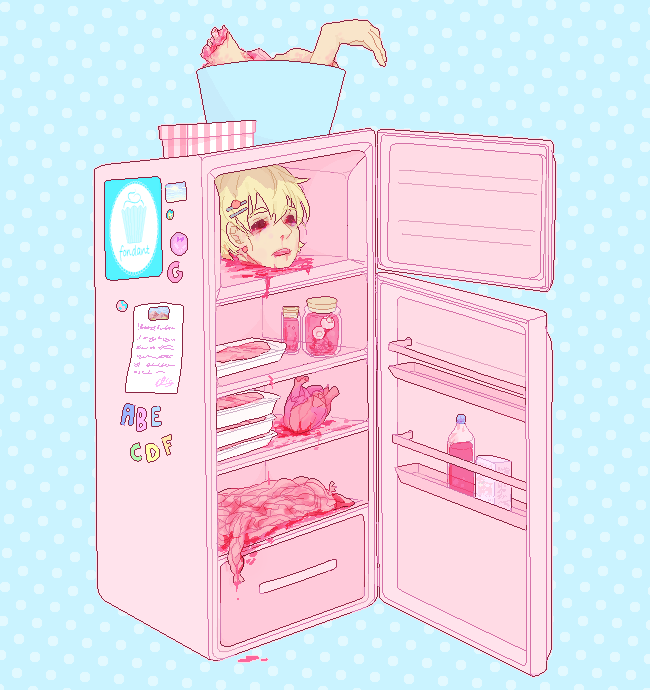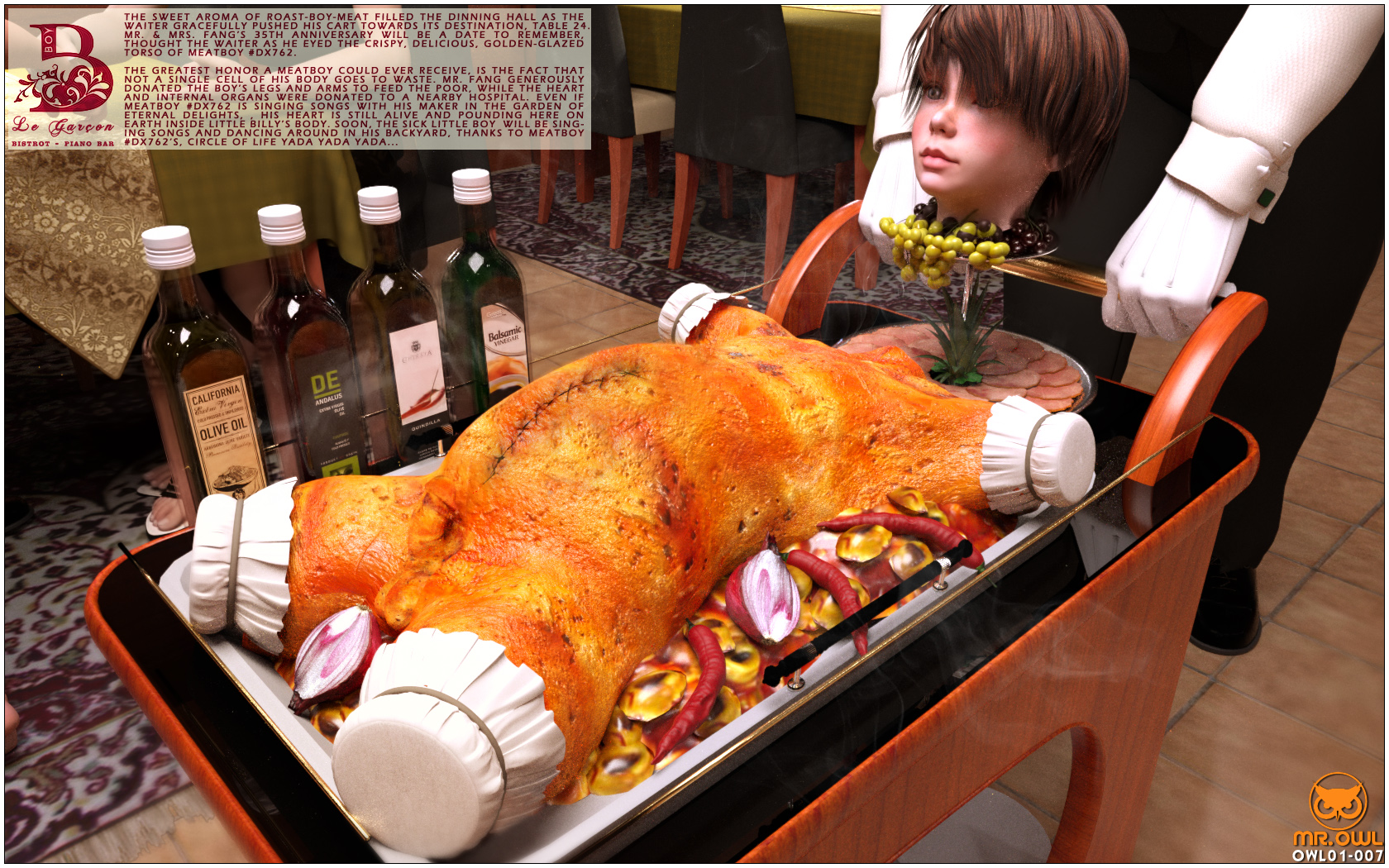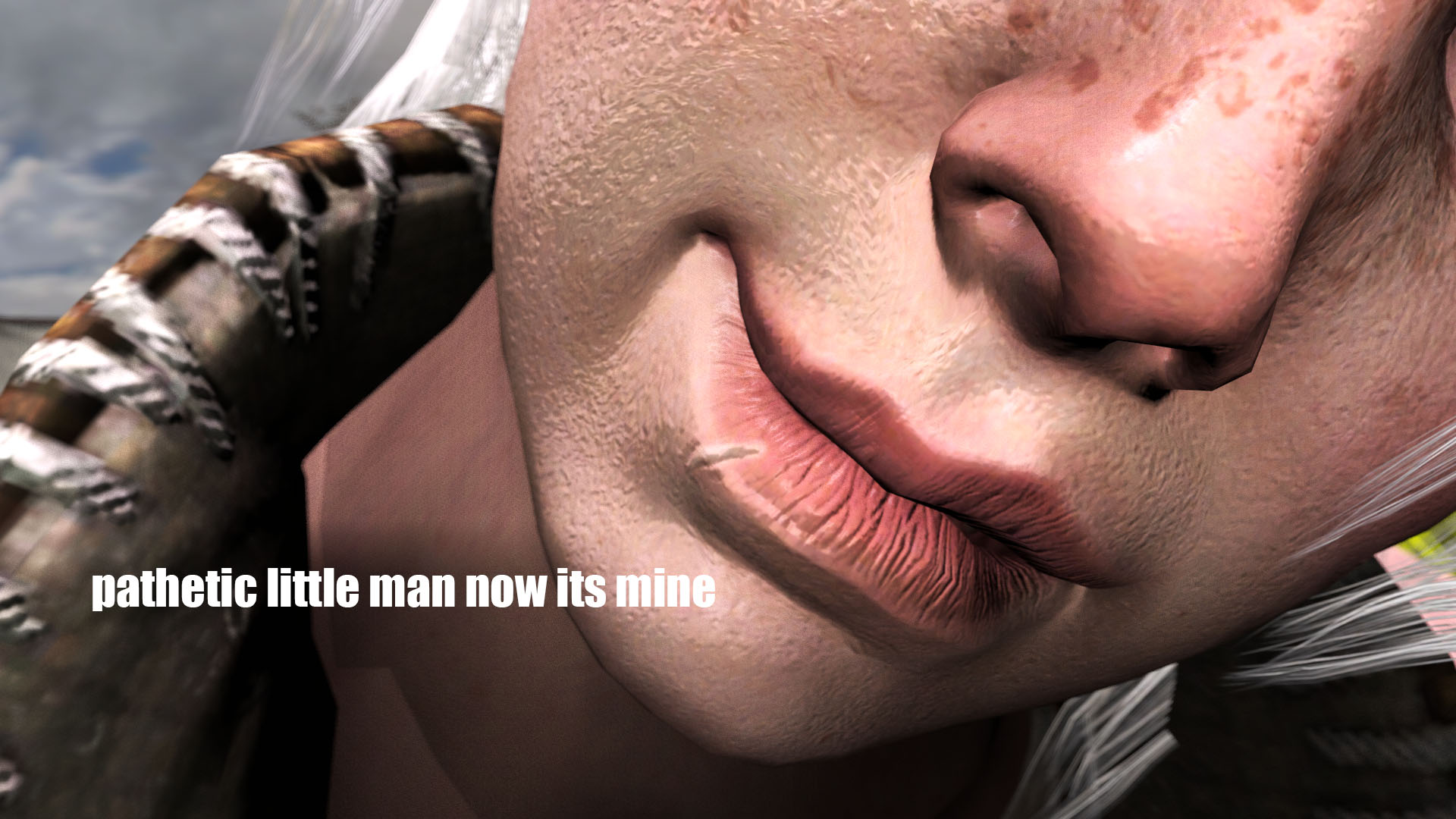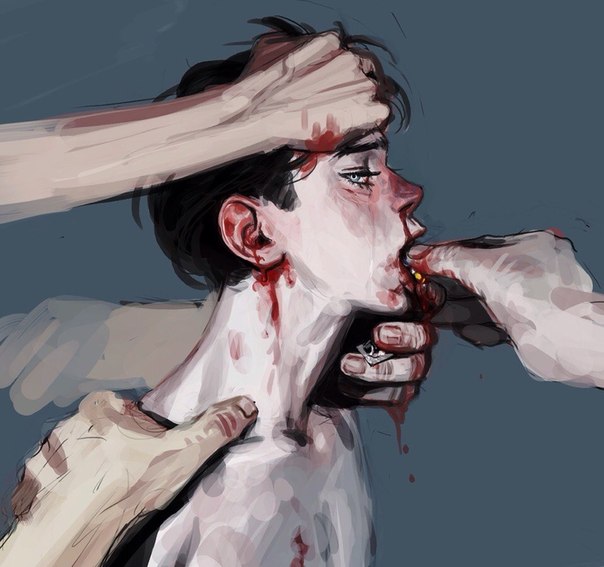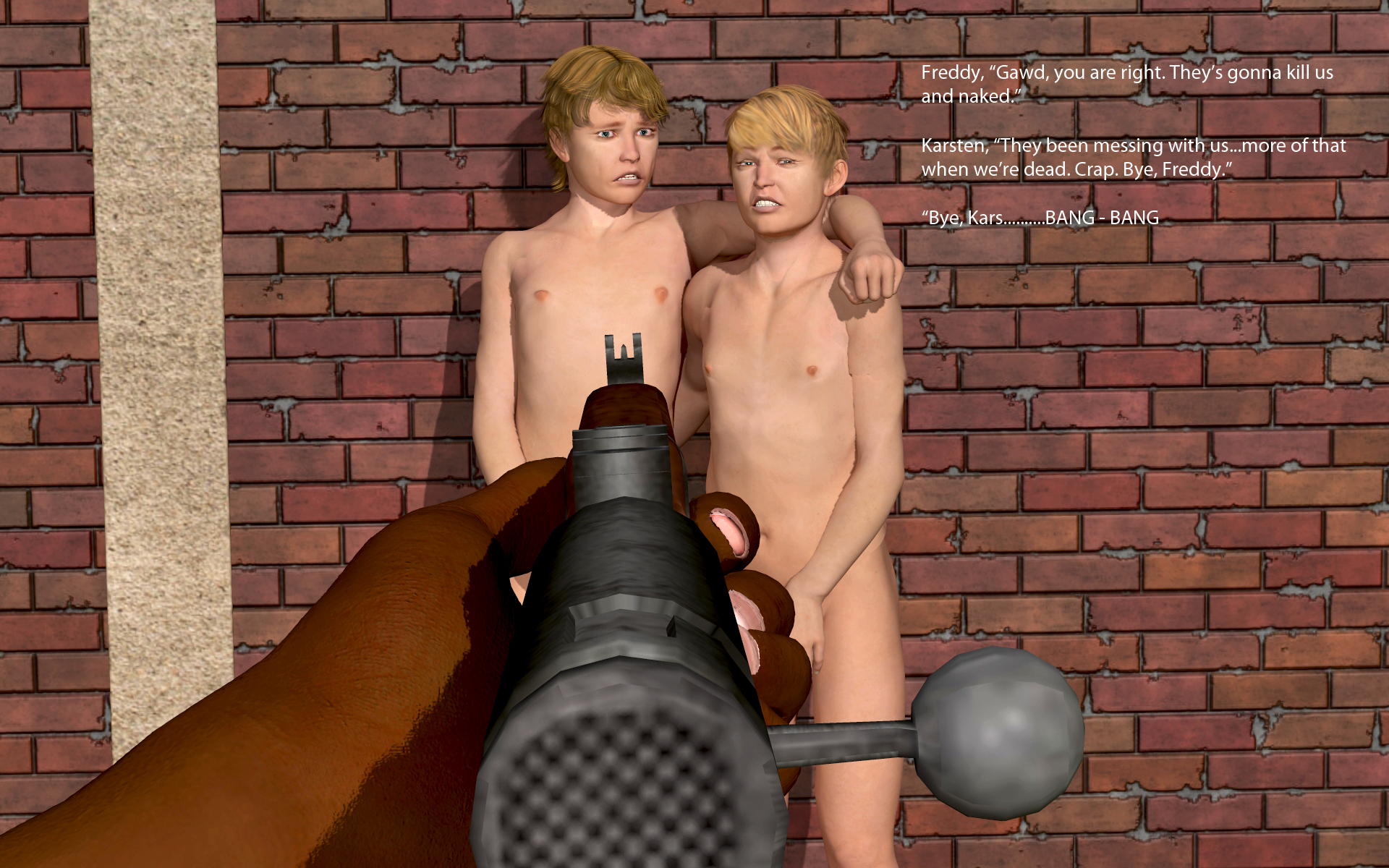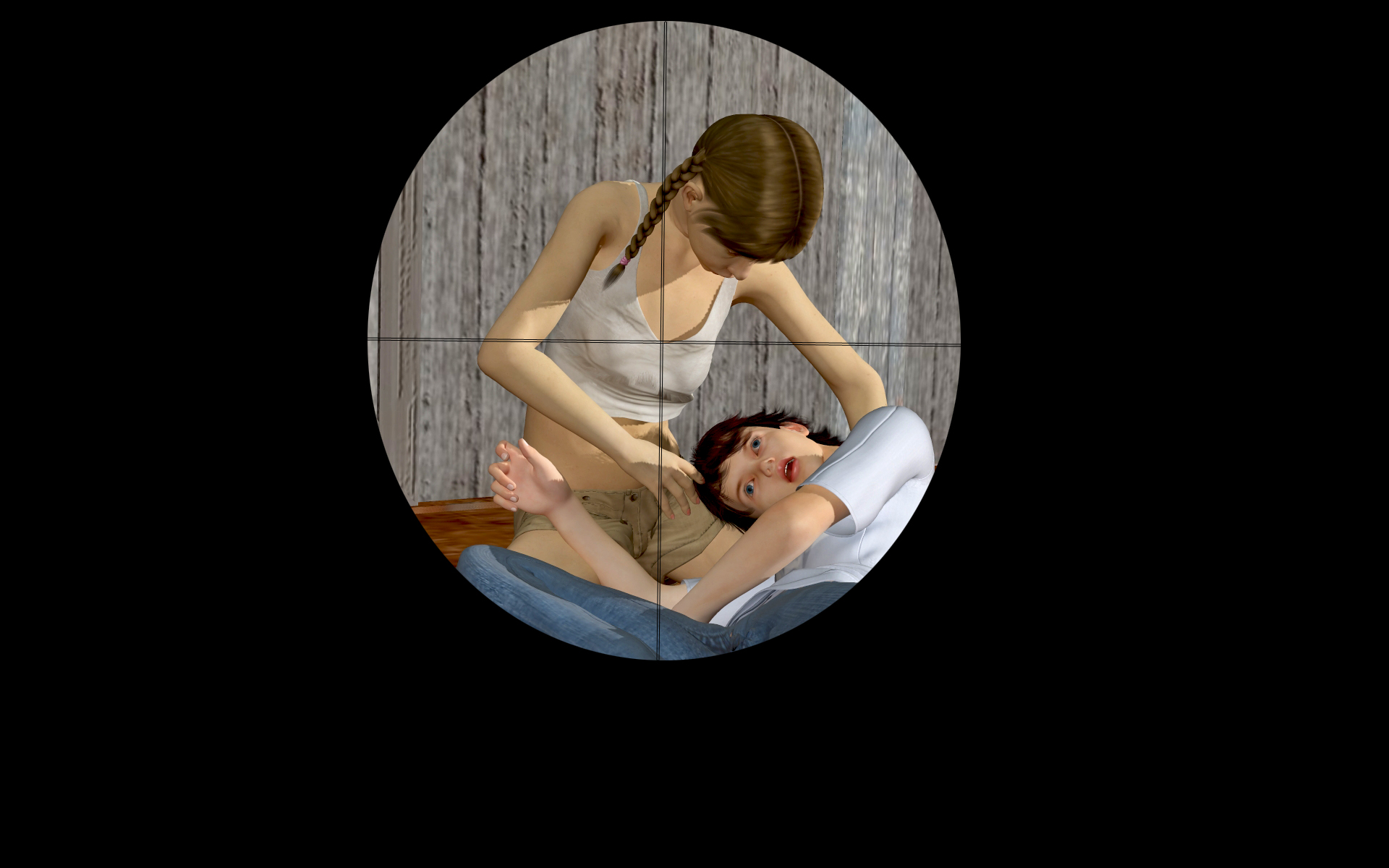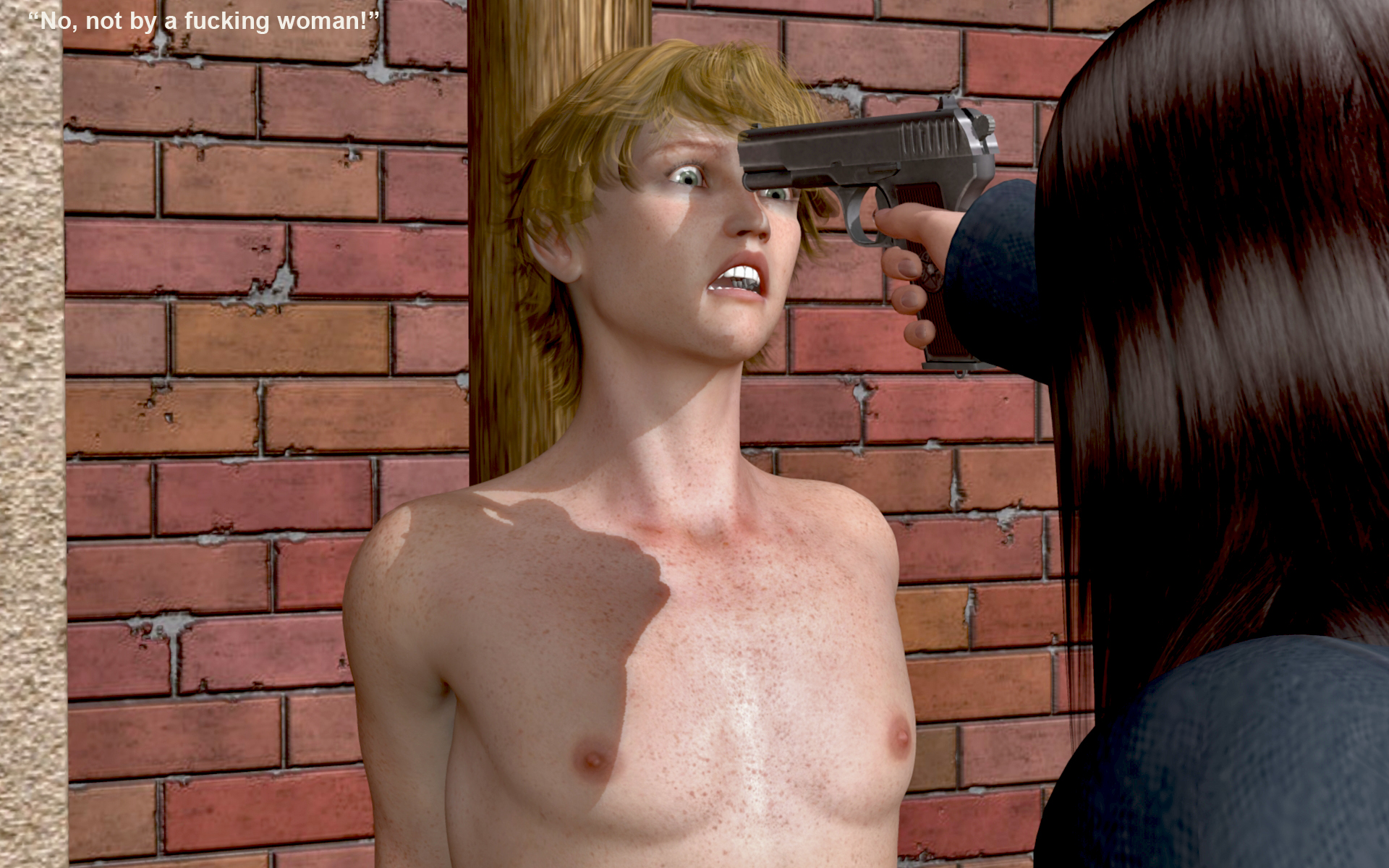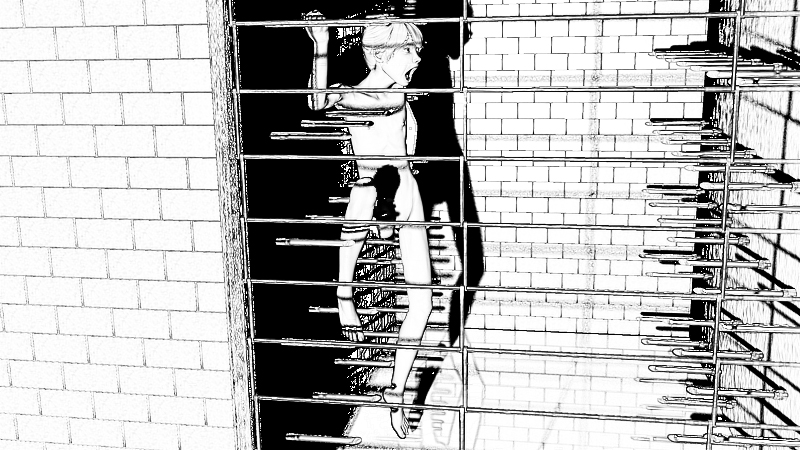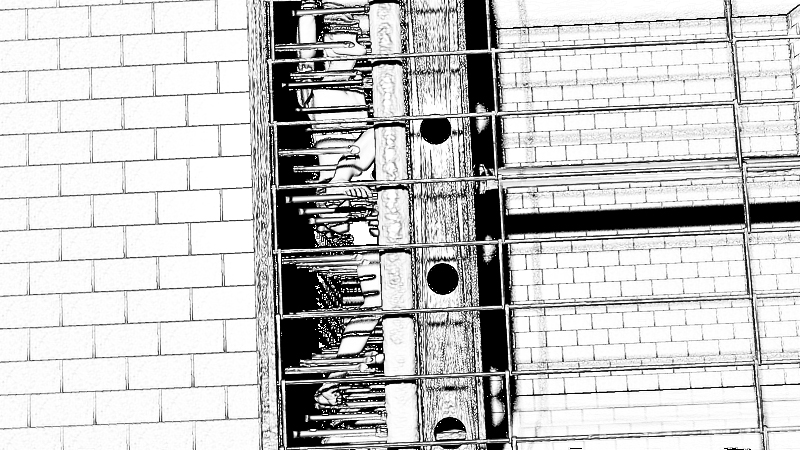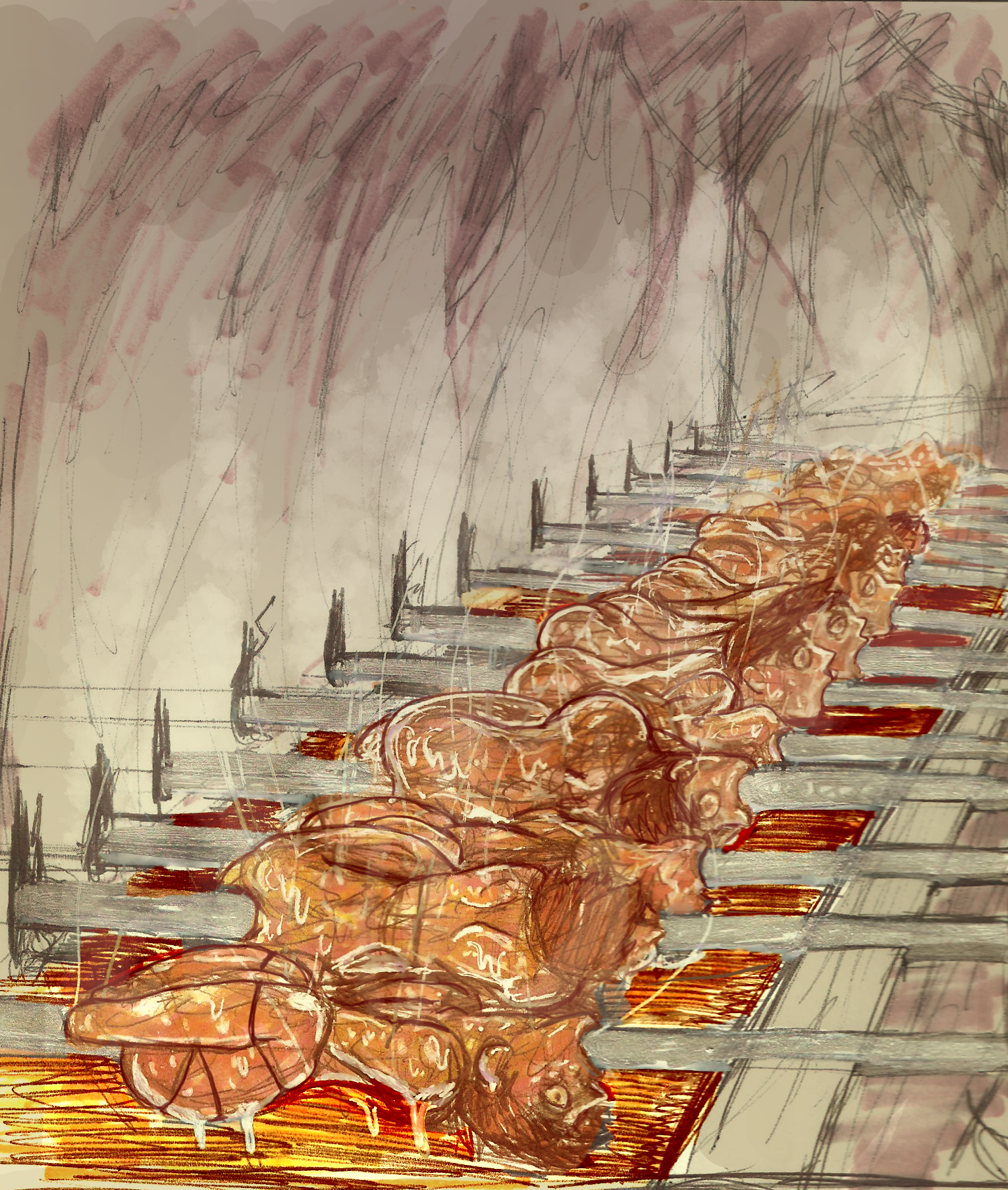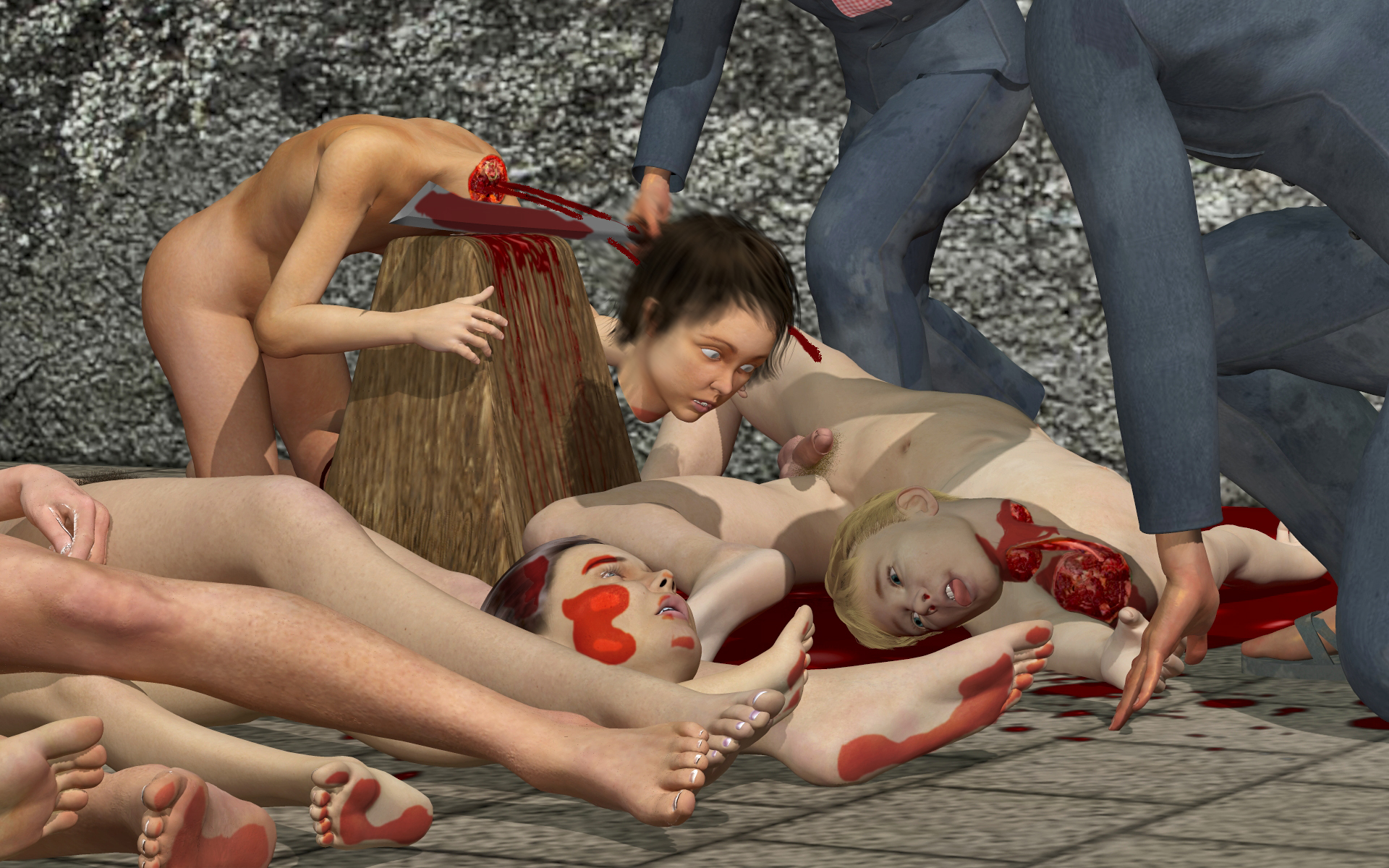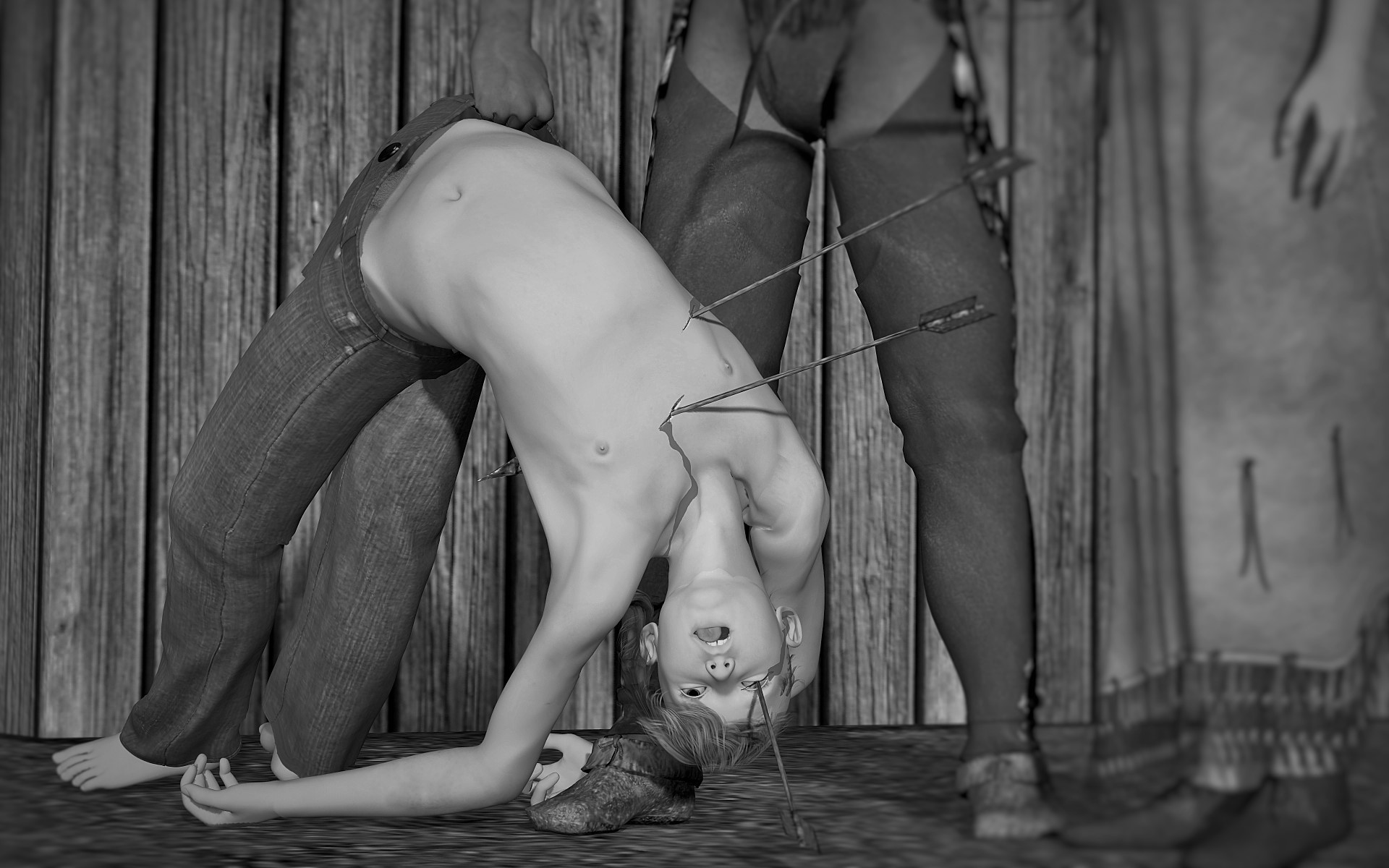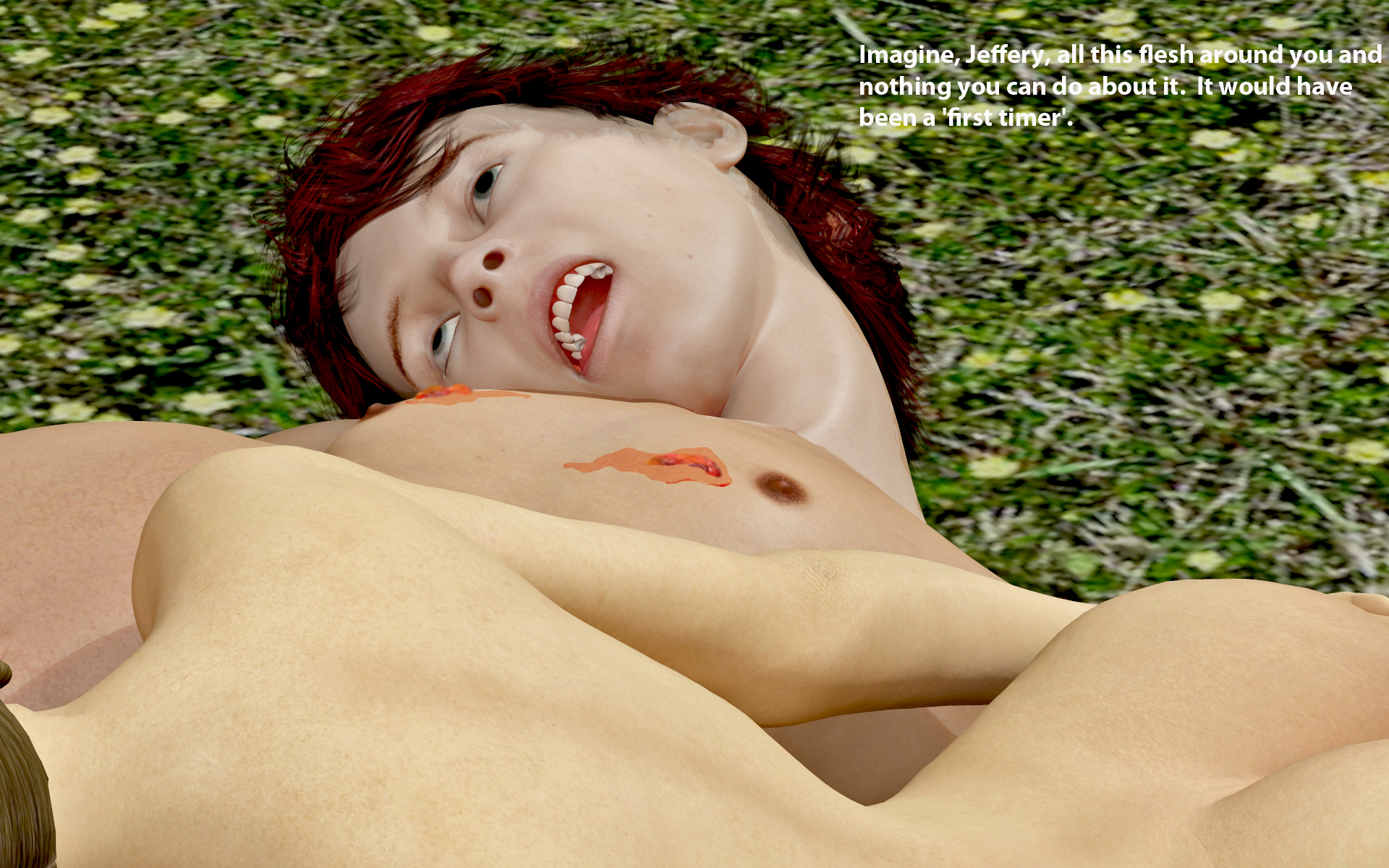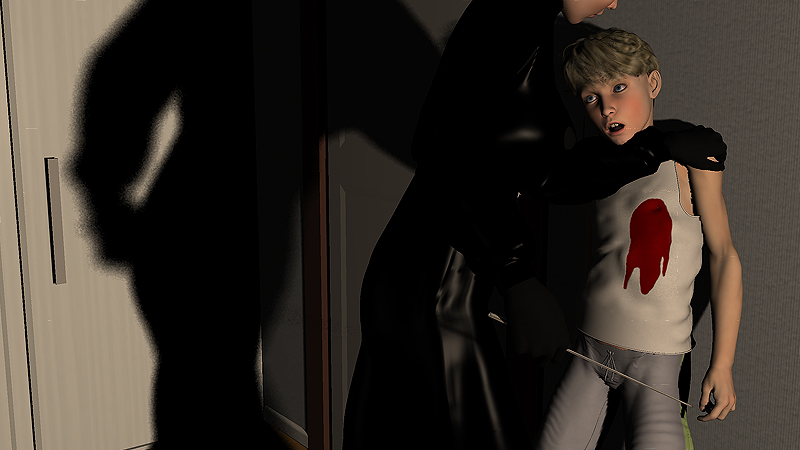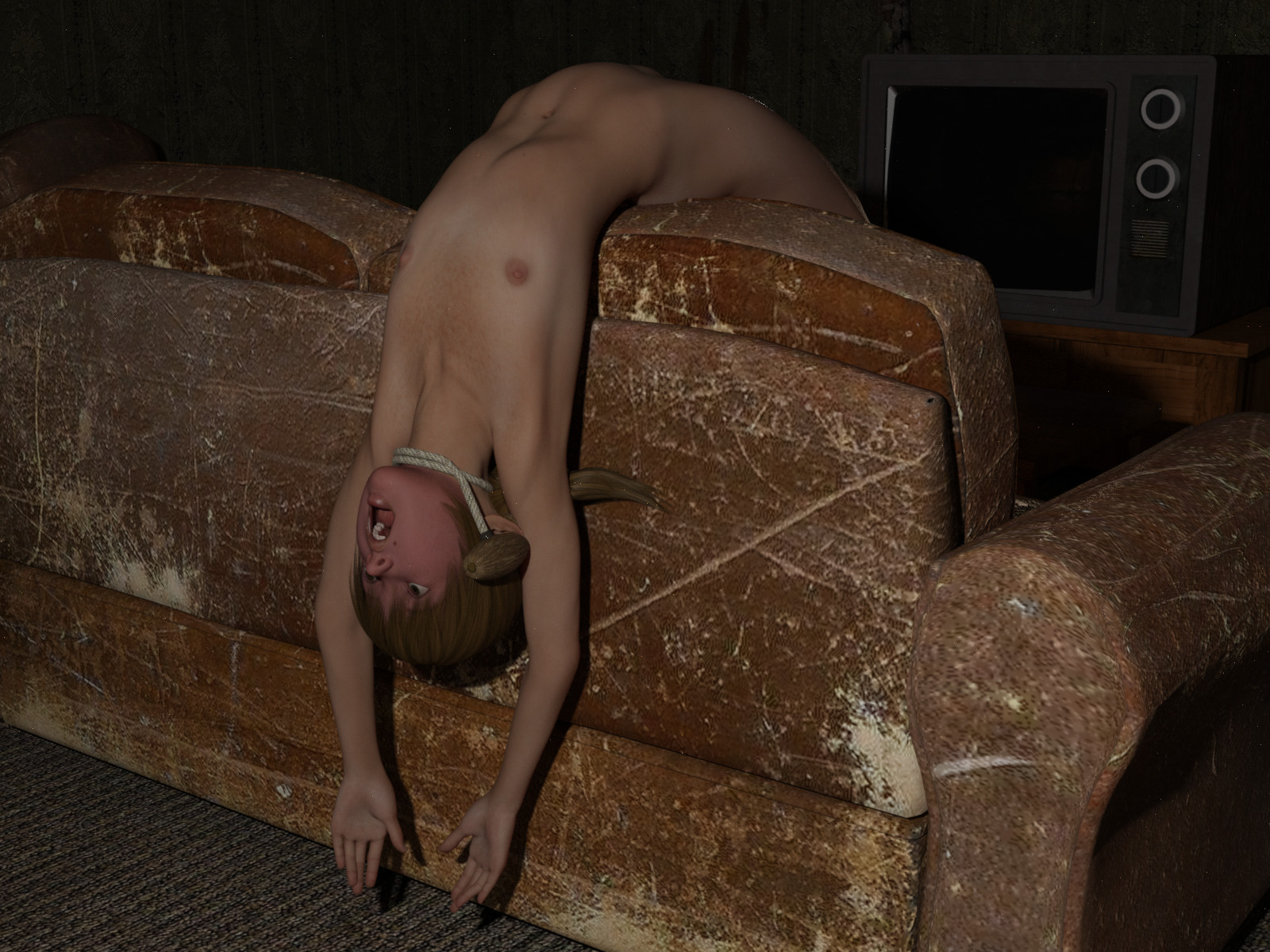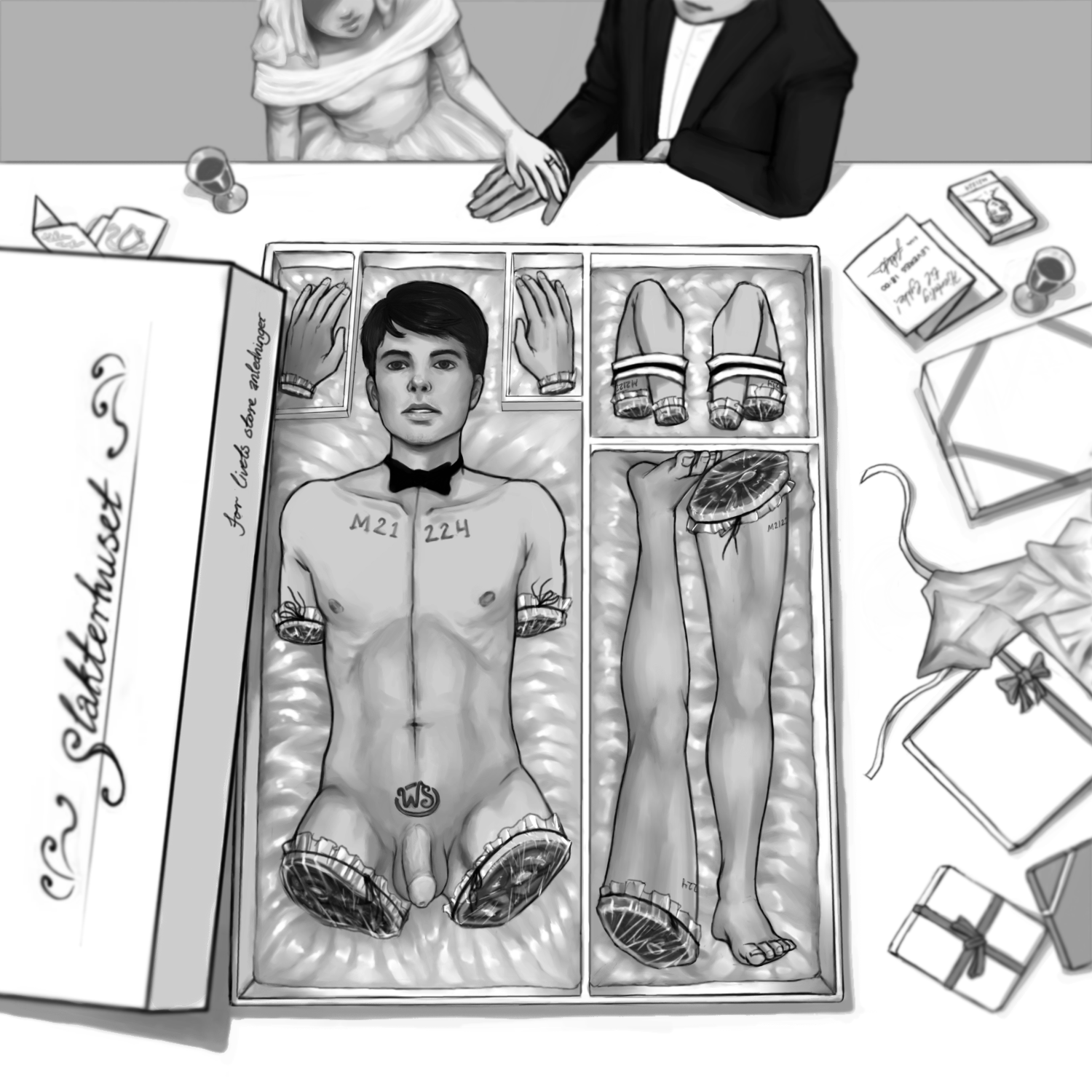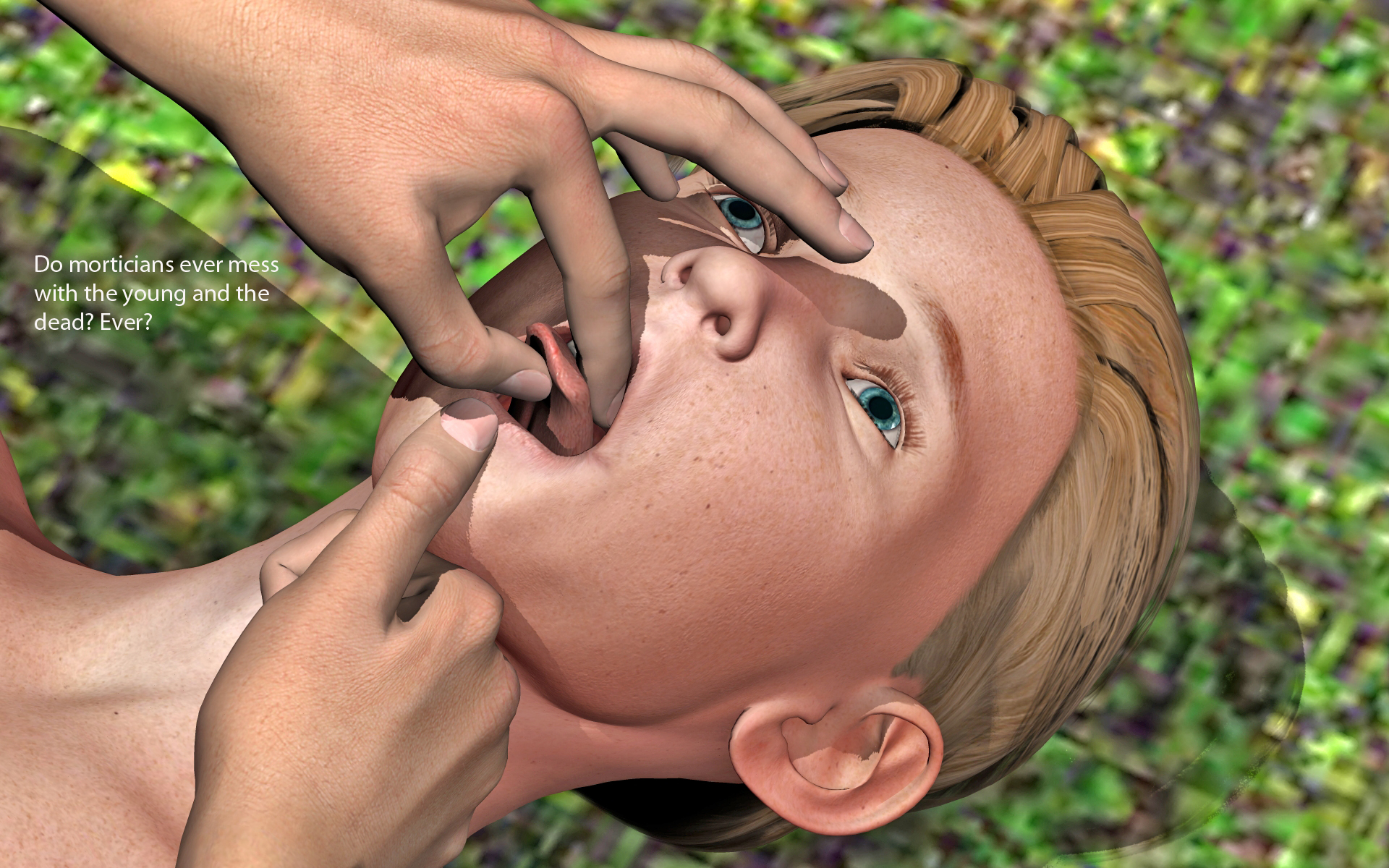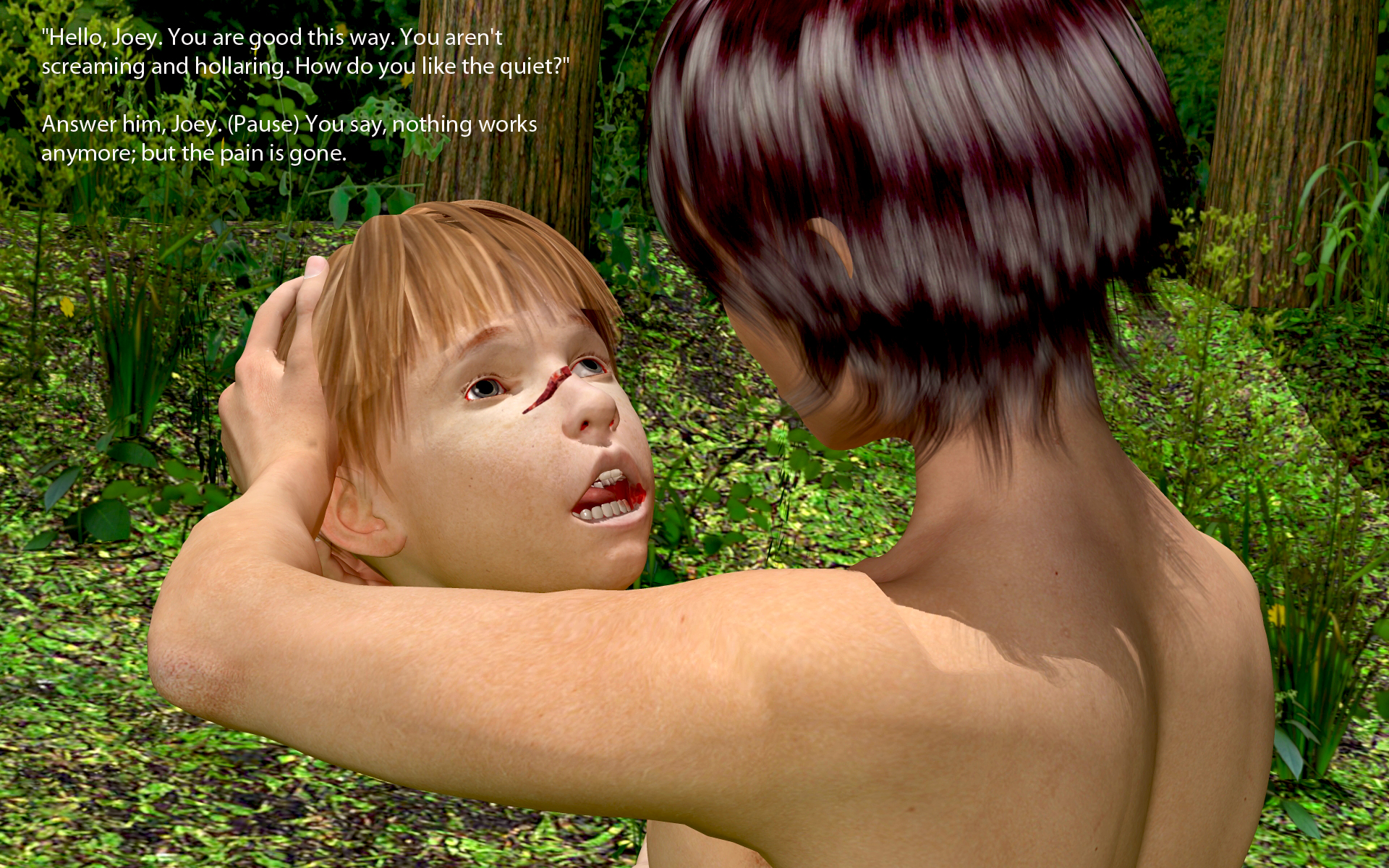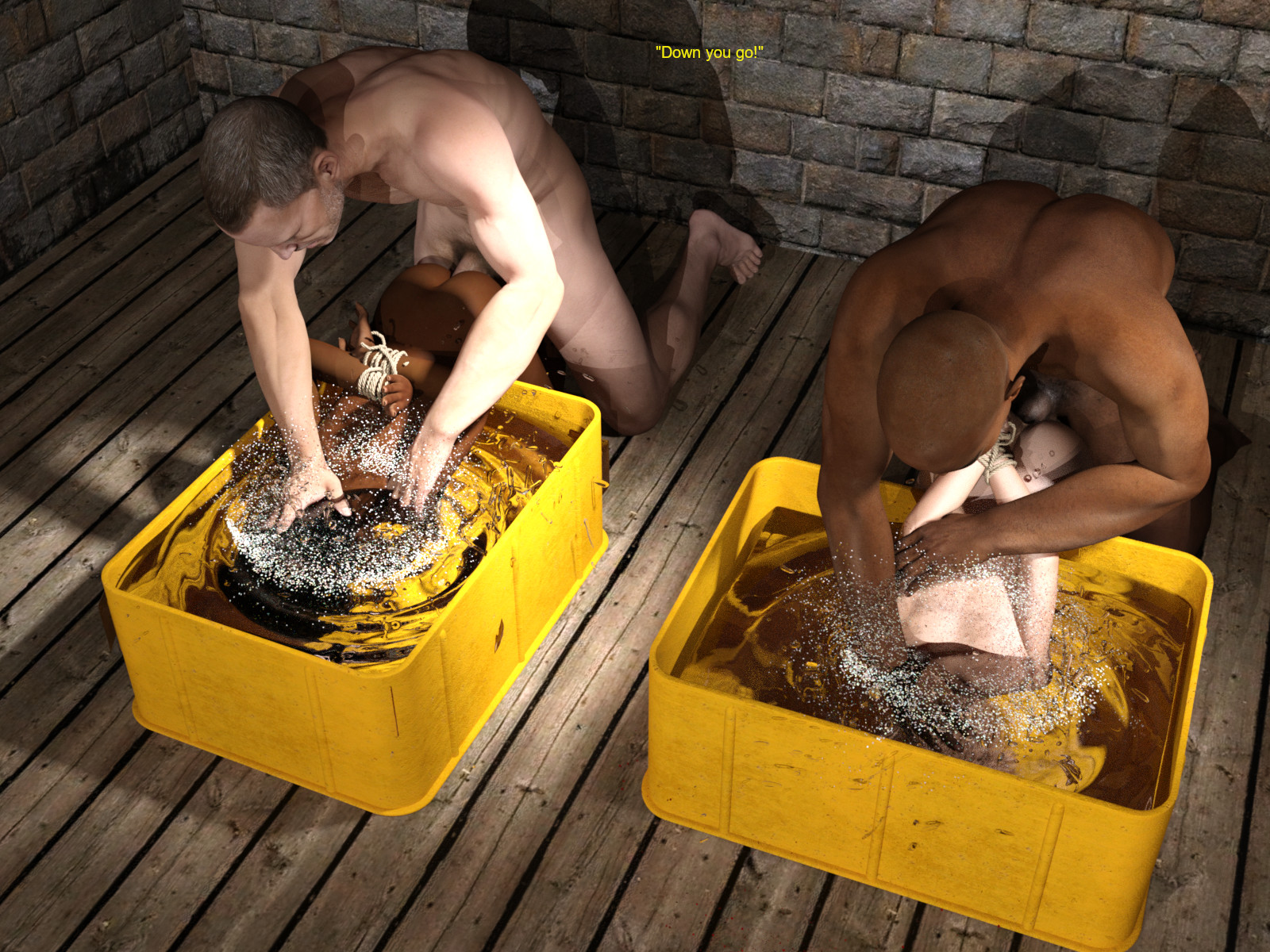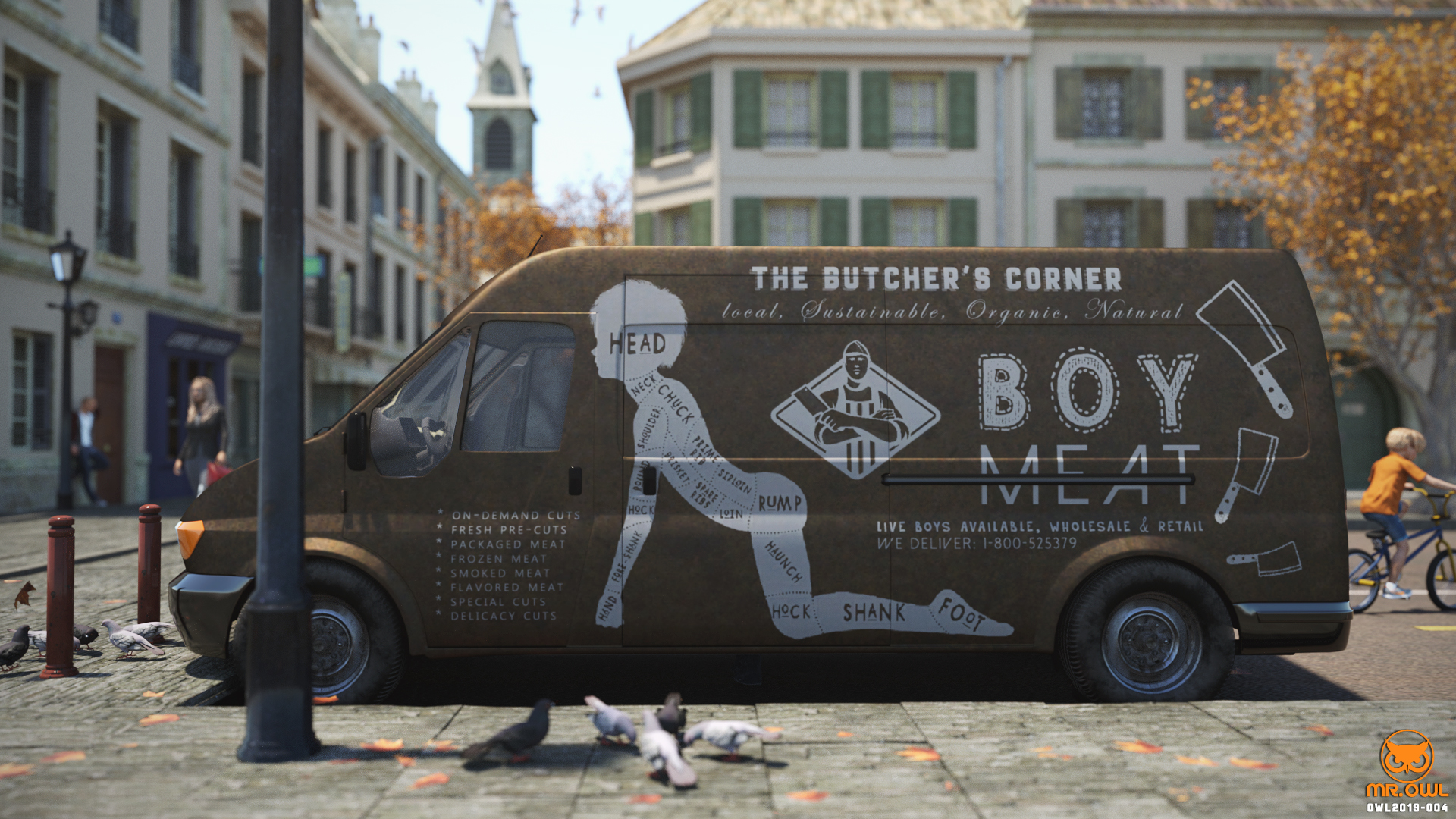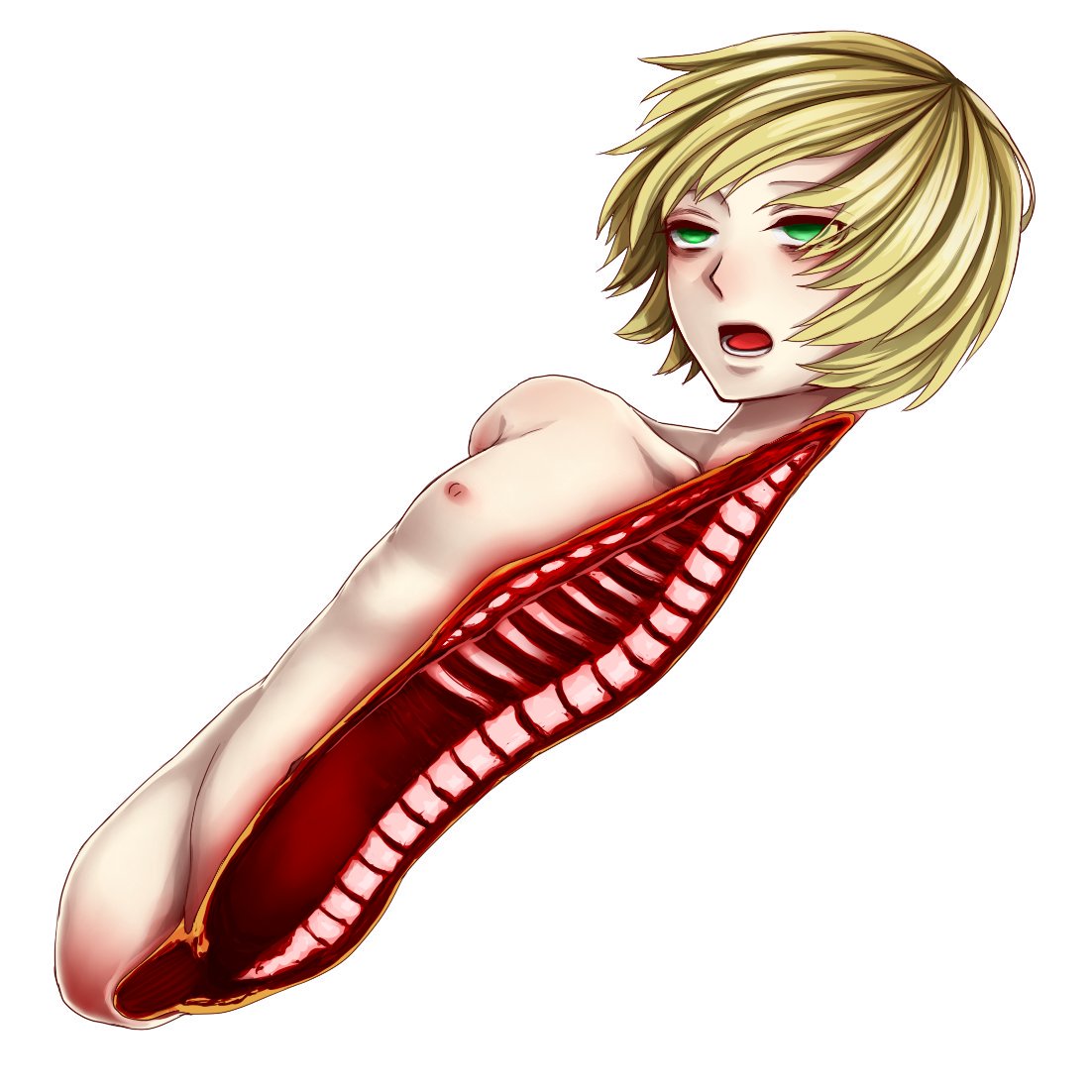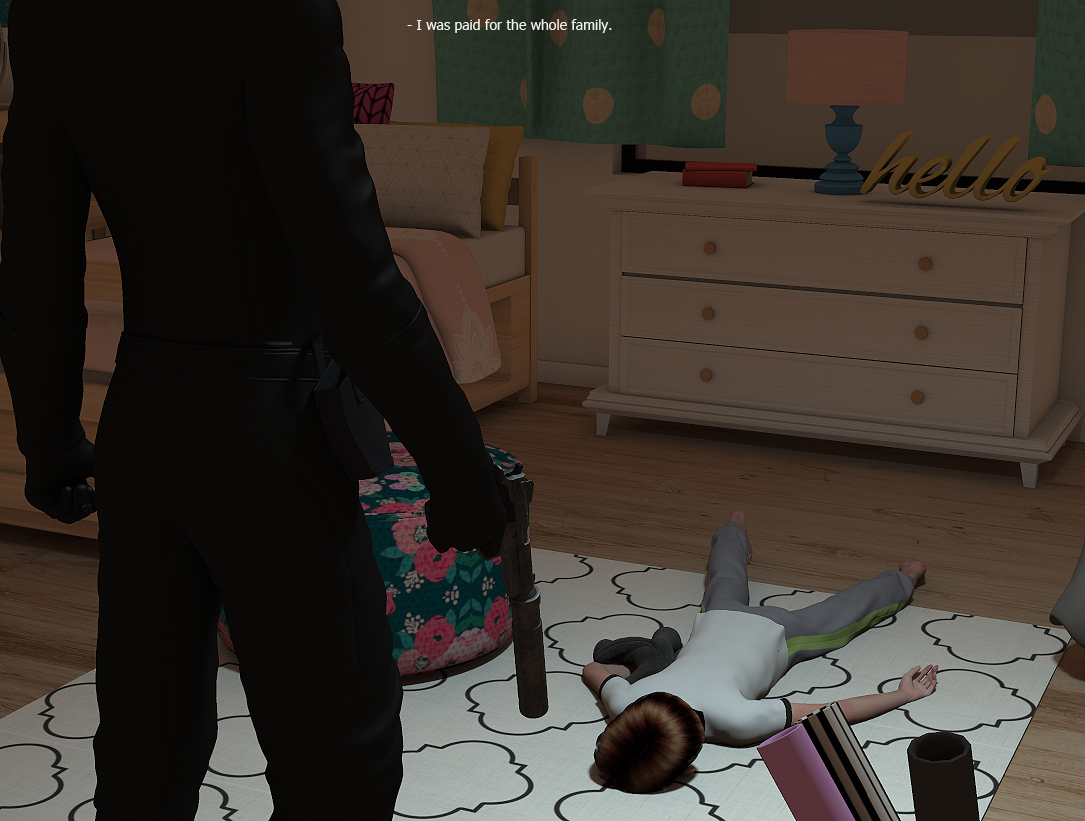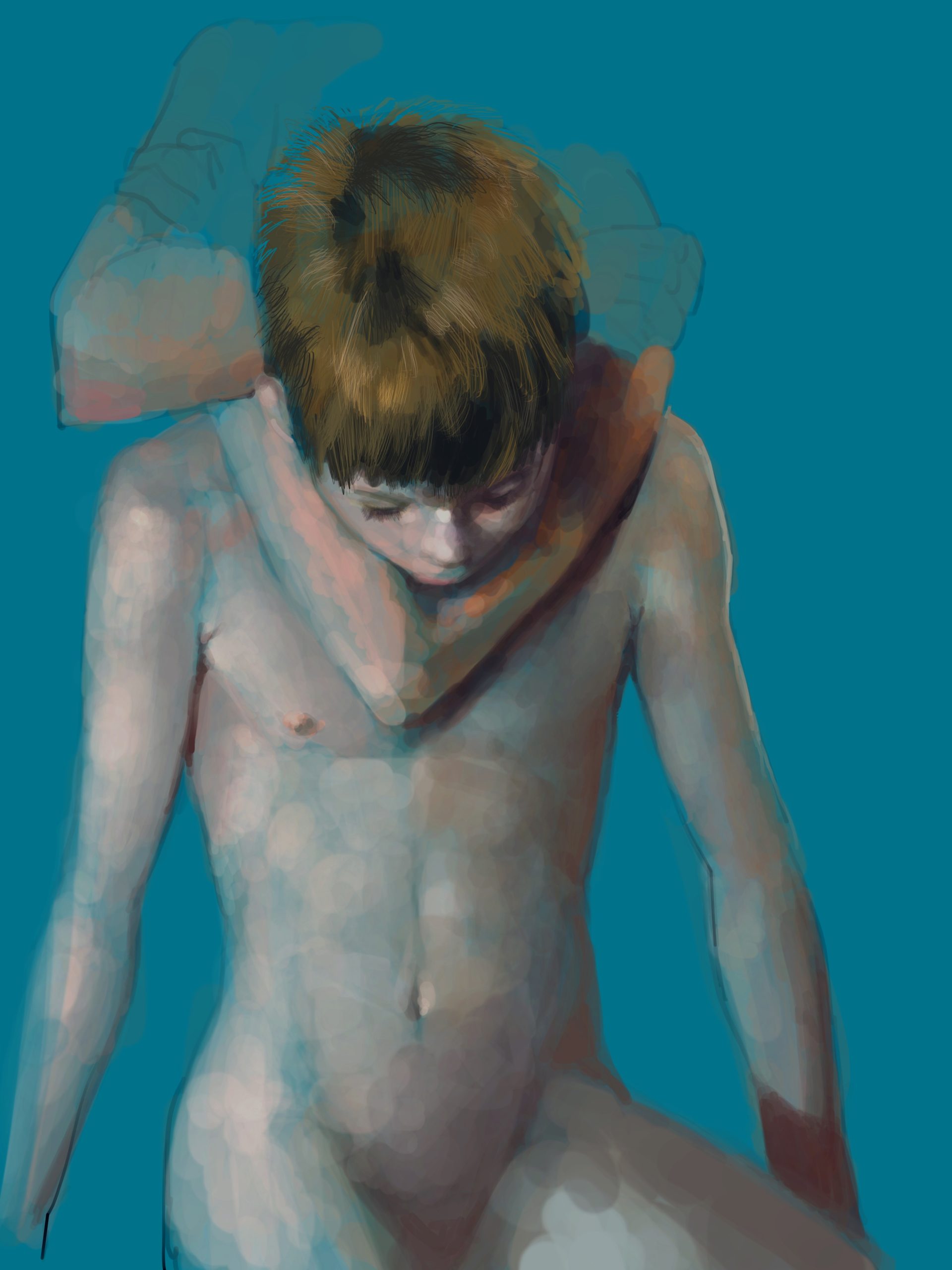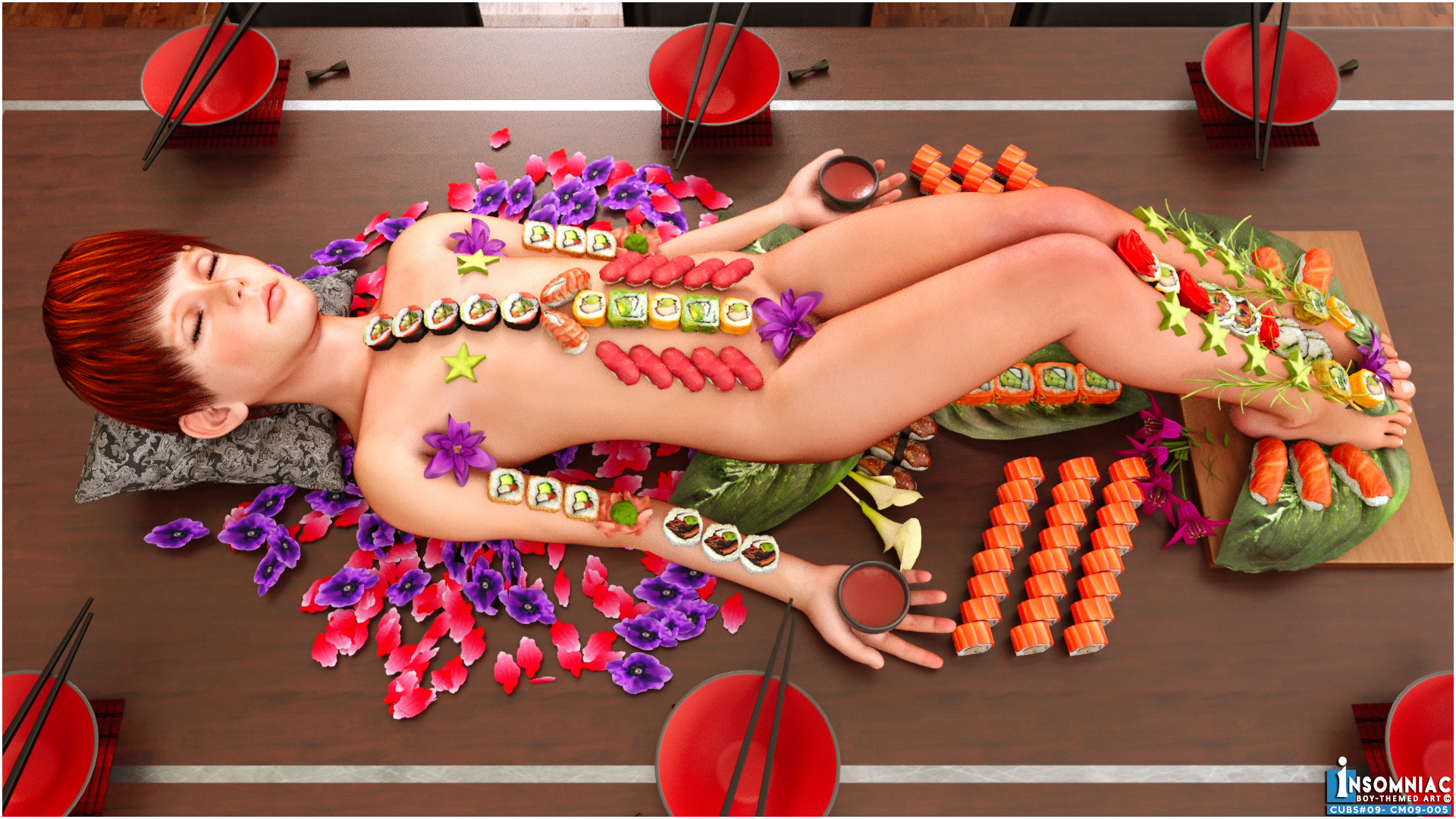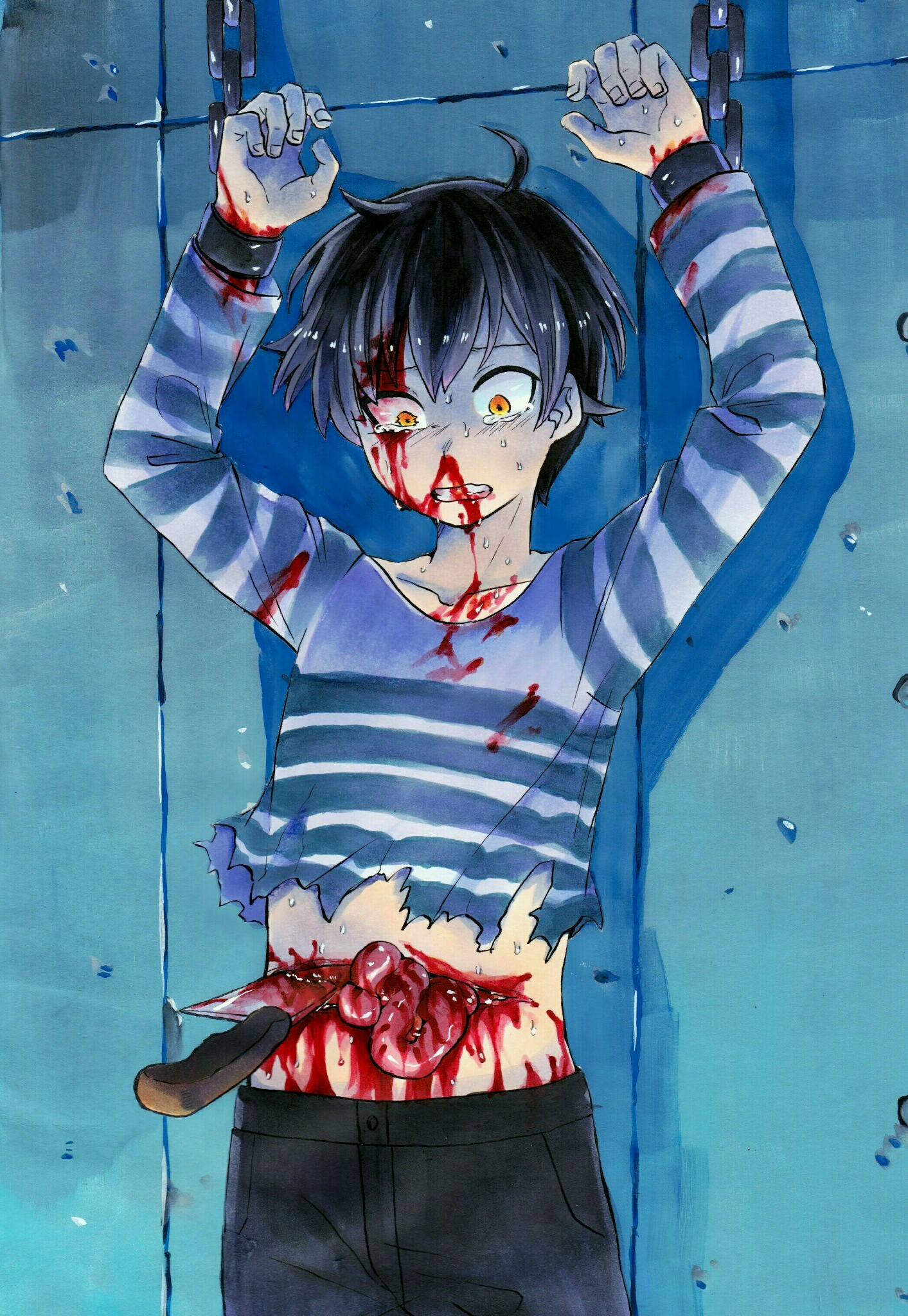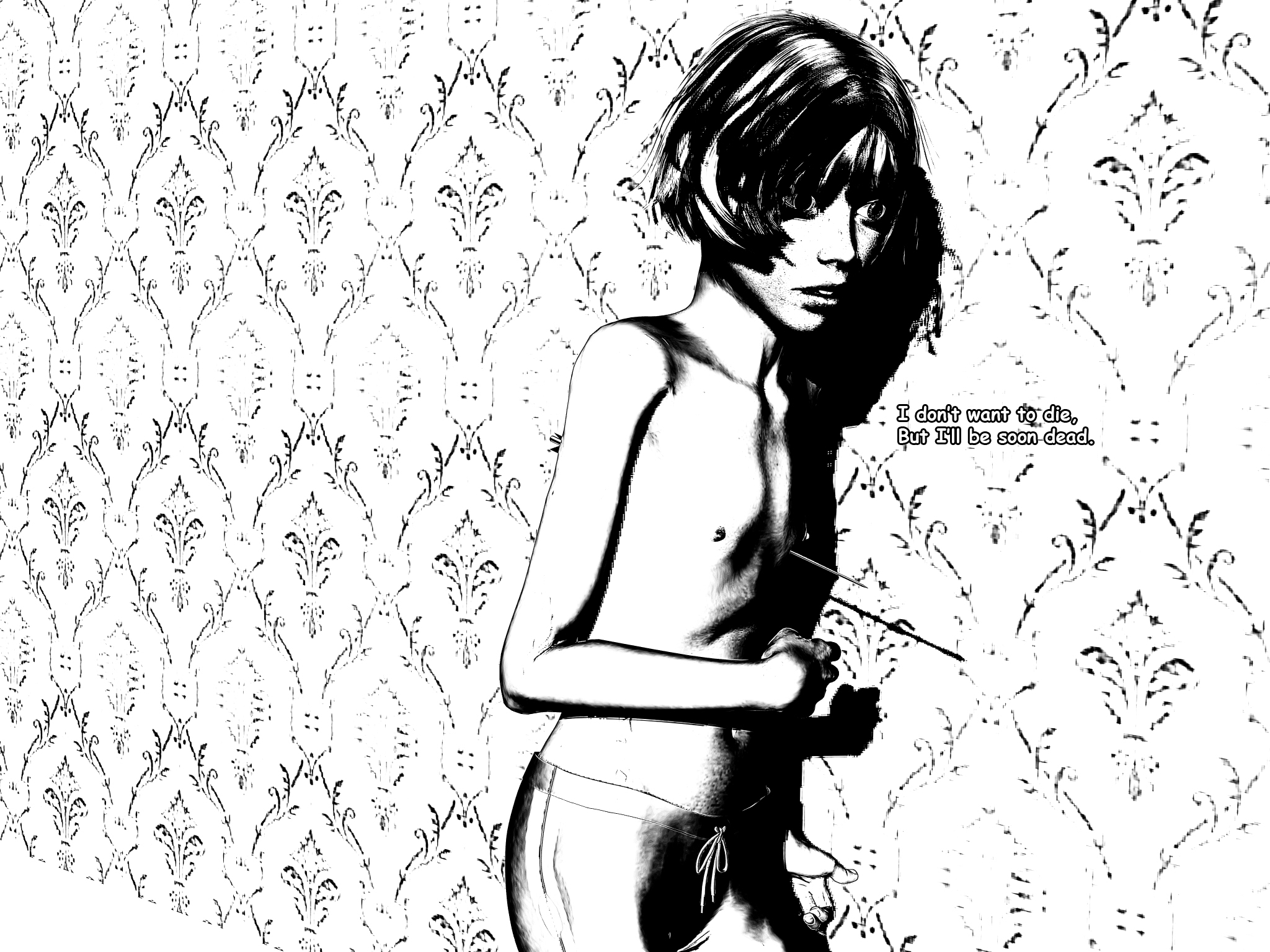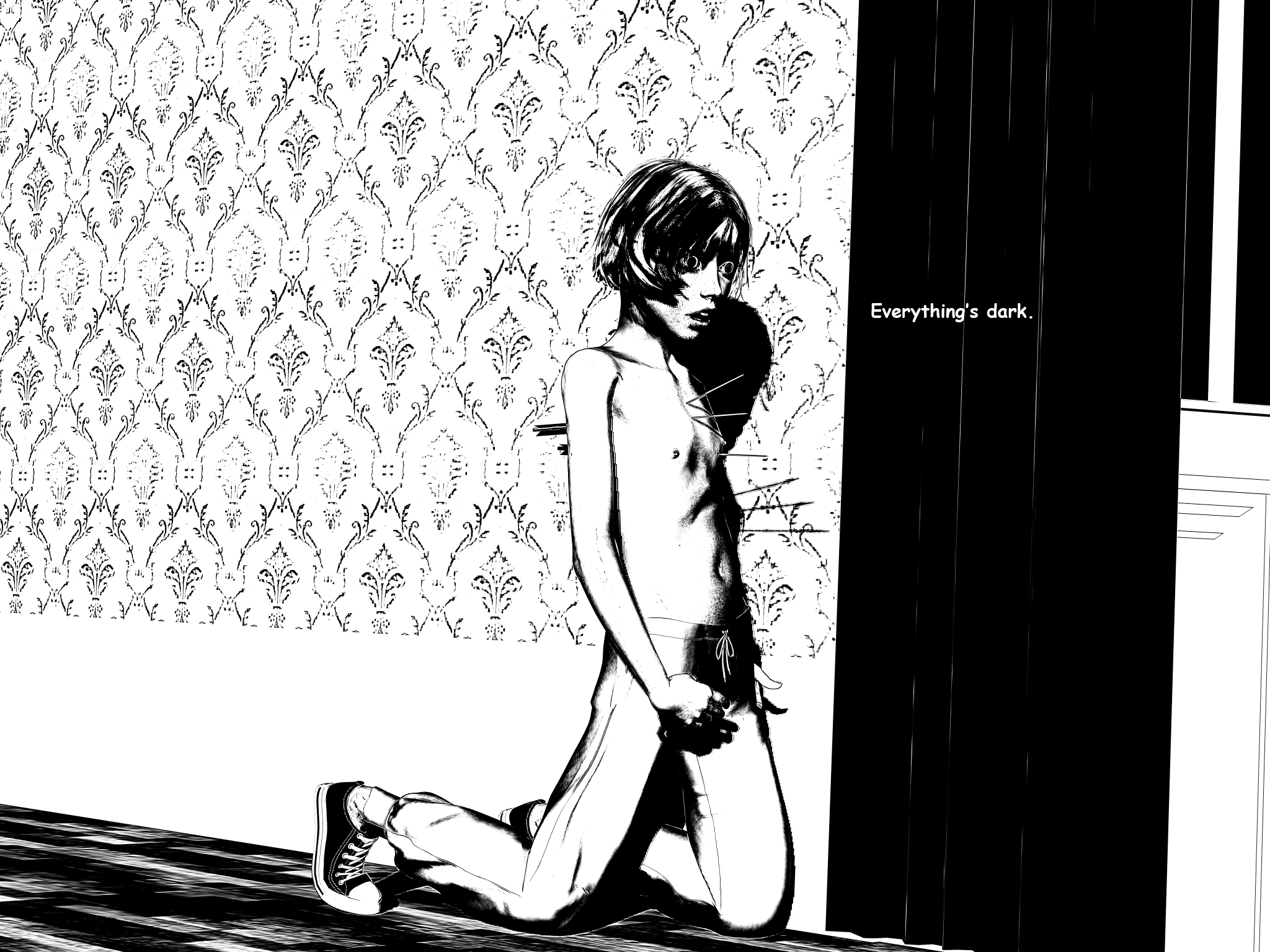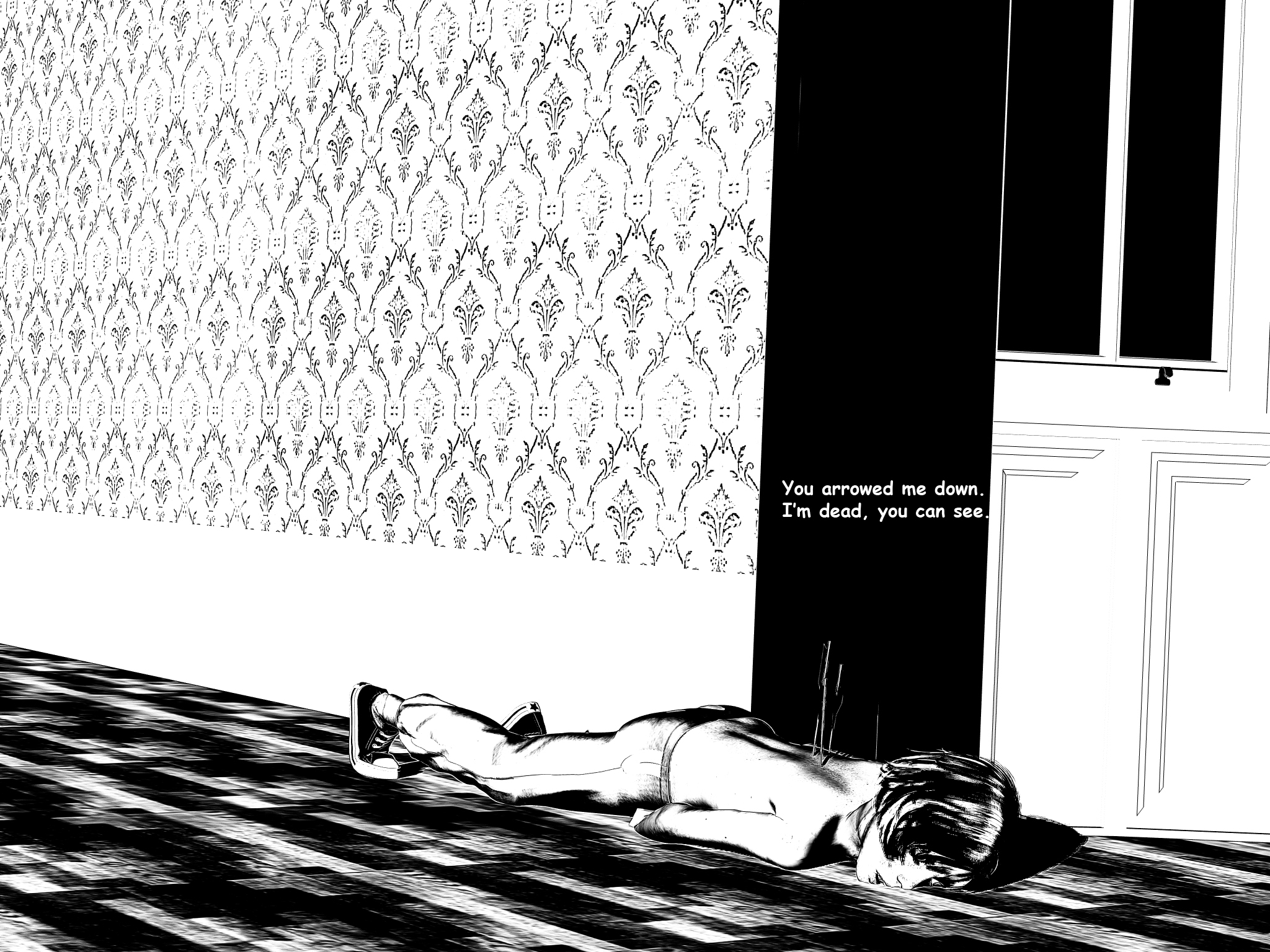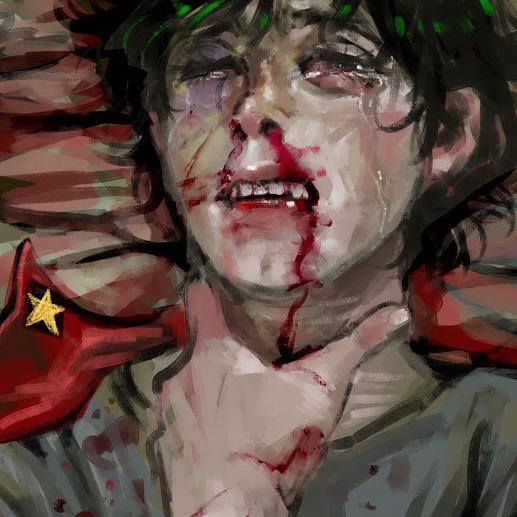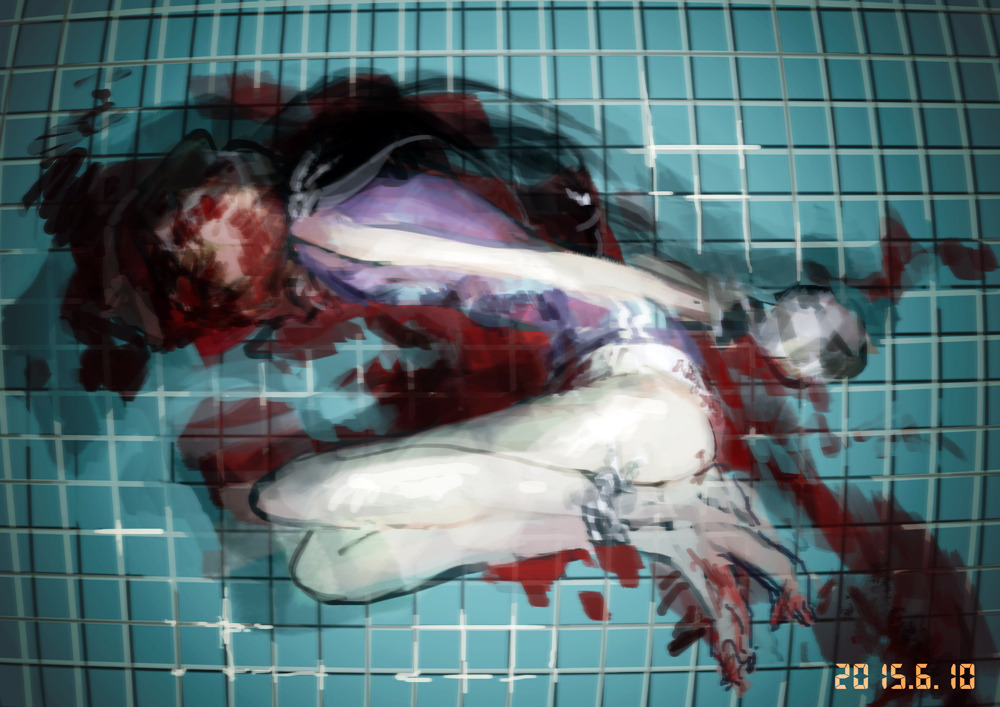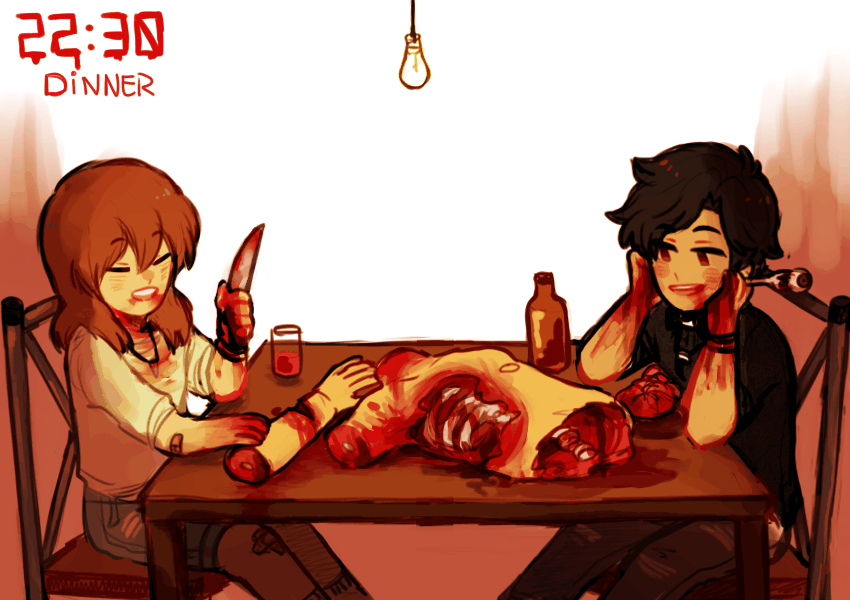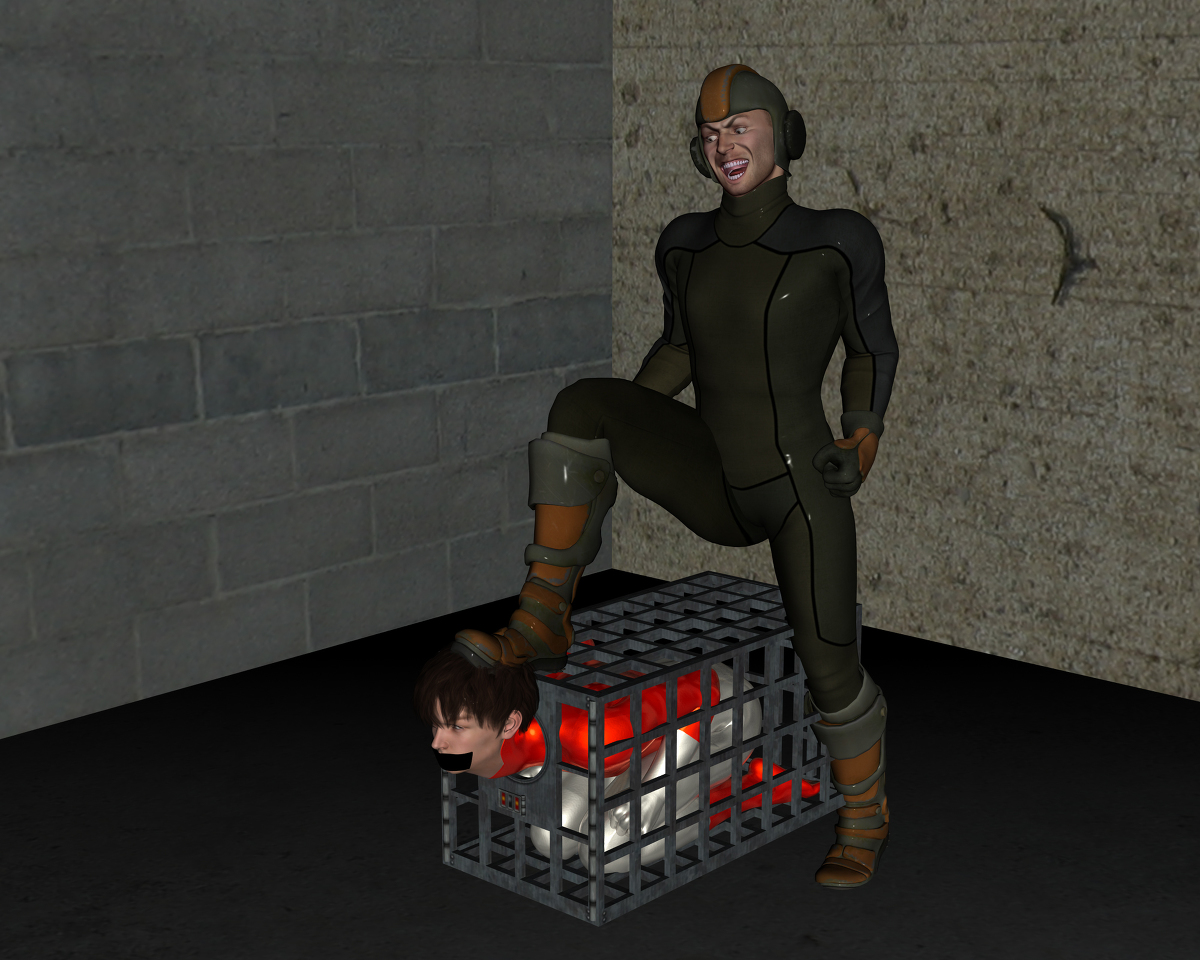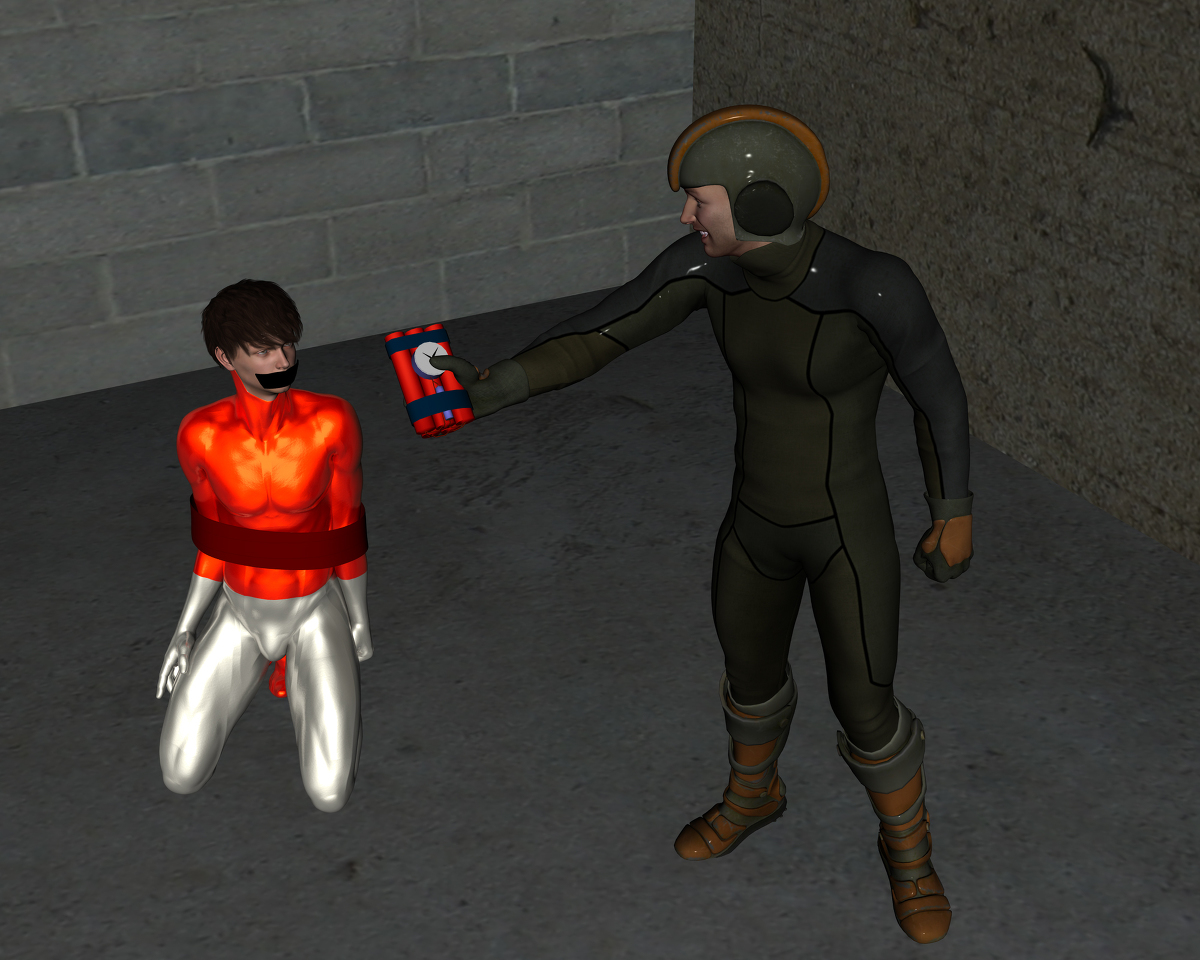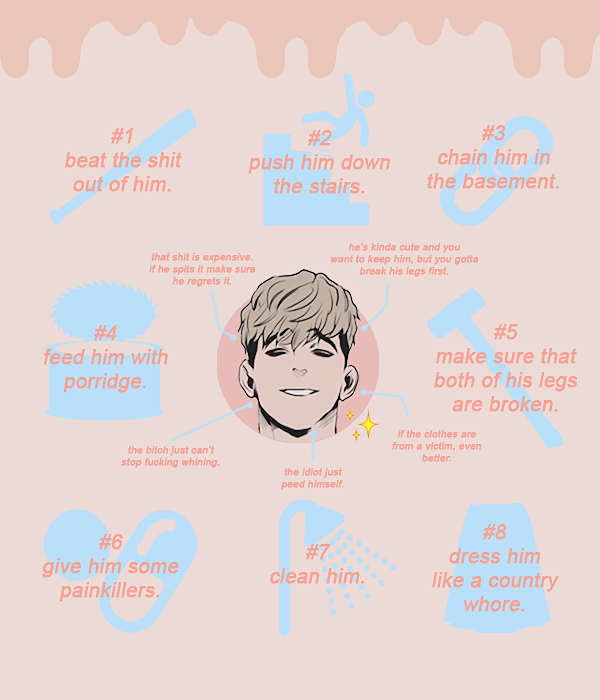 *
p.s. RIP Peter Green. ** David Ehrenstein, Hi. I'll check out the Rebekah Harkness story, maybe not the song. ** Joseph Mills, Hey, Joe! How great to see you! Is the new WordPress blog differently configured vis-a-vis commenting? I don't even know. It sure is glitchier. Such a great post you made there, I am forever grateful and honored to be its location's doer. I hope you're doing really well. ** _Black_Acrylic, Pretty place you got out to. Yeah, I think with careful social distancing stuff, the outdoors is pretty safe, and it sure does the brain, etc. a world of good. ** Steve Erickson, Hi. Everyone, Mr. Erickson has written about Brian De Palma's film 'Dressed To Kill' to mark its 40th birthday. No doubt a keeper of a piece. And it's here. I'm sure I'll overhear the singles from that TS album in public locations somewhere, and I think that'll be enough for me. ** Okay, then. I've been doing a re-investigation of Guro related to something I'm working on, and I thought I would share some of the more interesting and milder (trust me) things I've found out there if anyone else is game for the trip. See you tomorrow.