* (Halloween countdown post #3)
______________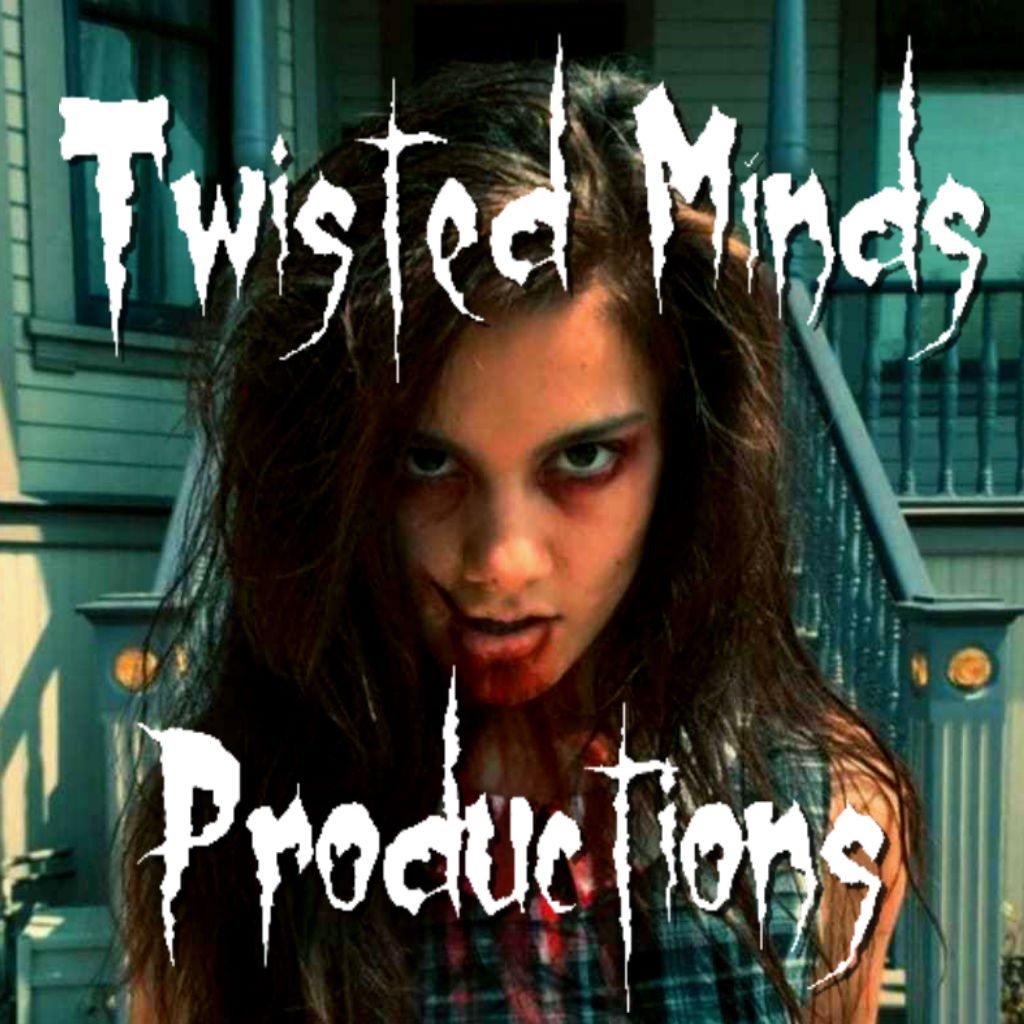 Twisted Minds Productions presents Salem: Escape the Coven
San Gabriel
Twisted Minds Productions is a haunt based out of Monterey Hills area of Los Angeles, California. The shared vision of three young creators, Twisted Minds is a classic haunt with ever-changing original narratives and close-up scares.
This Halloween, Twisted Minds presents their most ambitious, immersive, and terrifying maze yet! Enter the dreary town of Salem Massachusetts under the light of the blood moon to experience for yourself the horrific events of the Salem Witch Trials, and what dark magic awakens with the rising of the blood moon.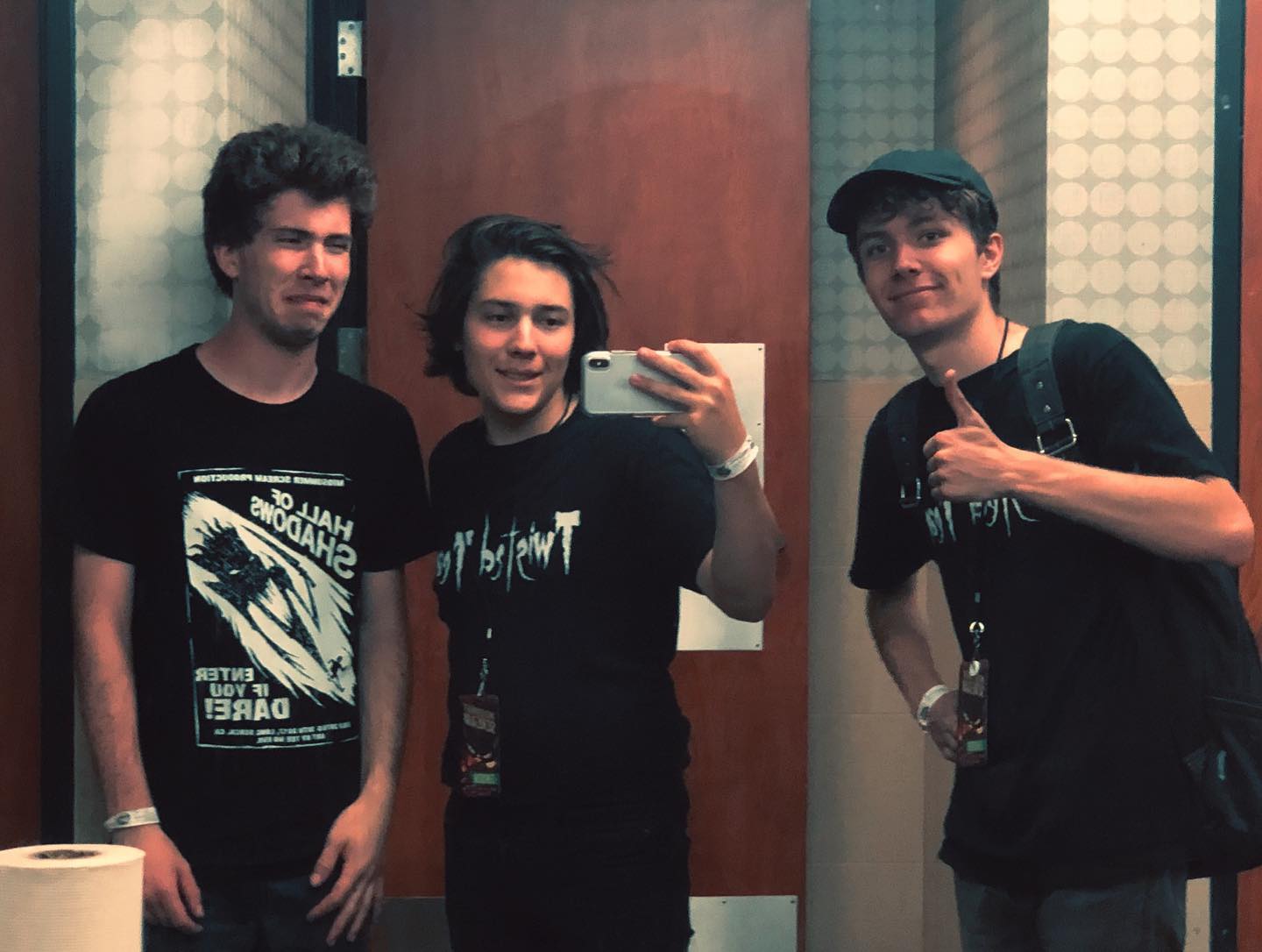 ______________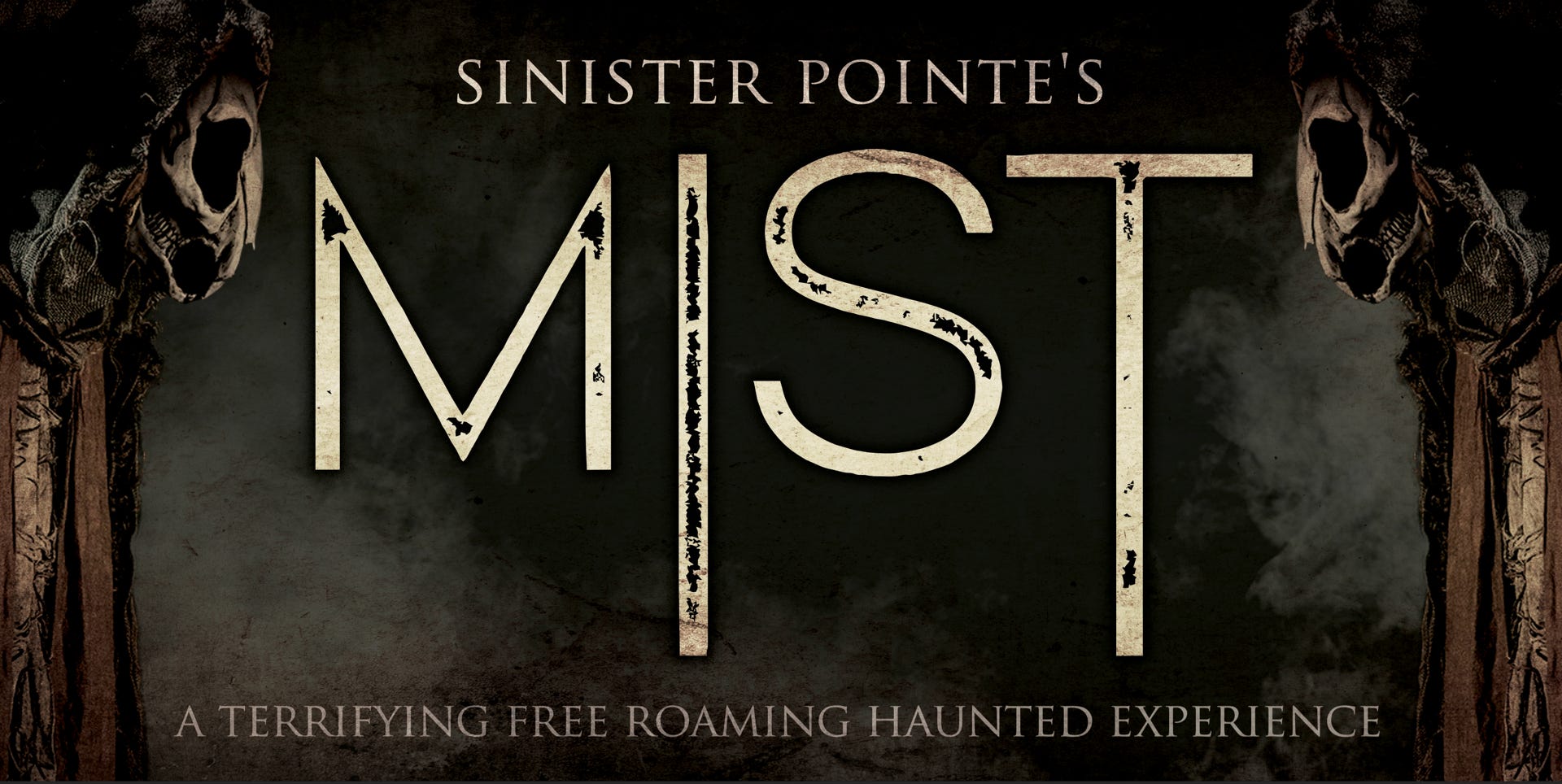 Sinister Pointe's Mist
Westminster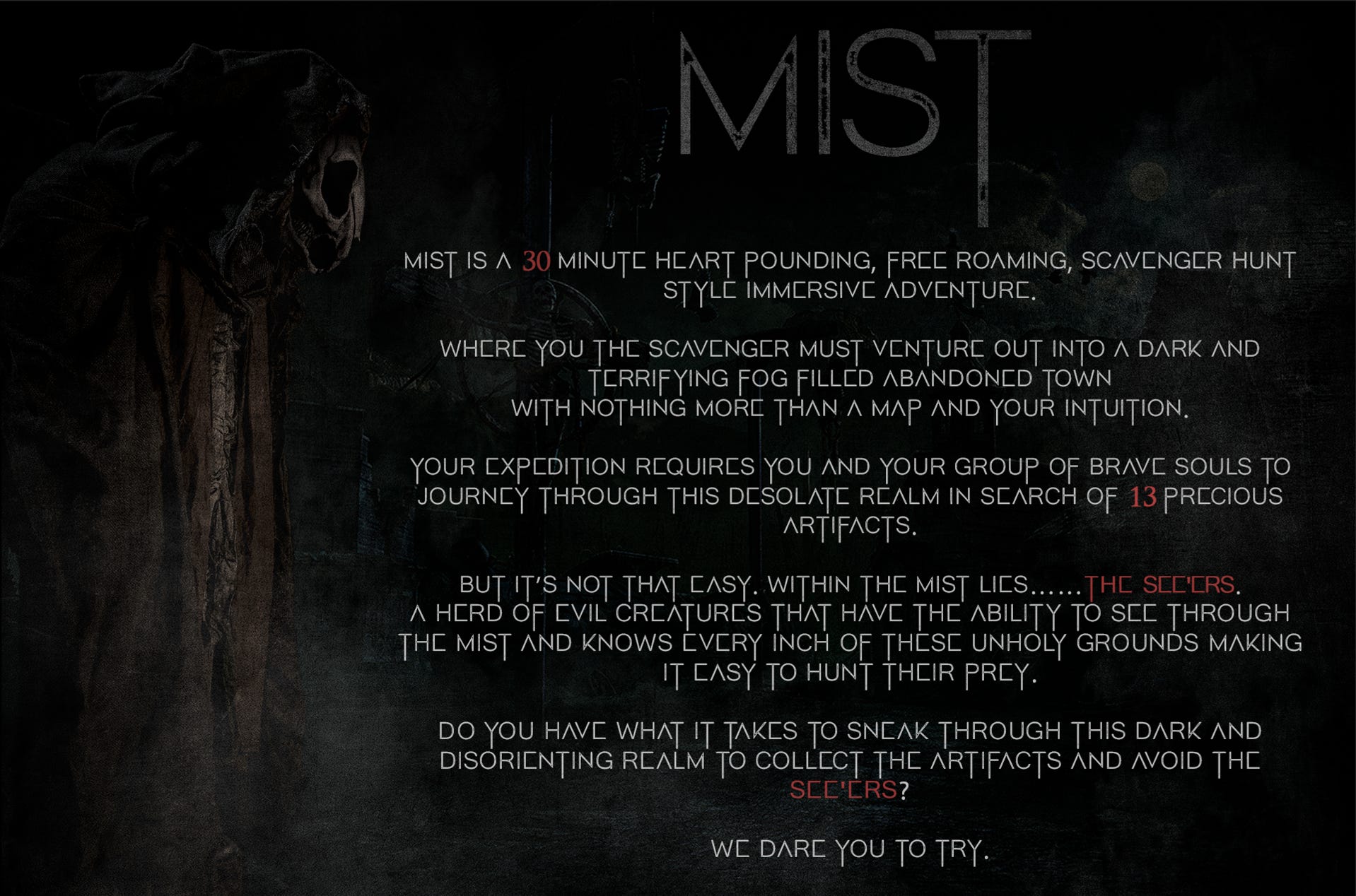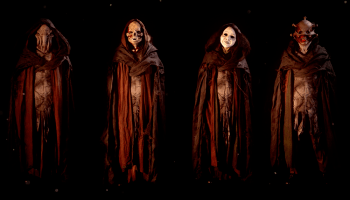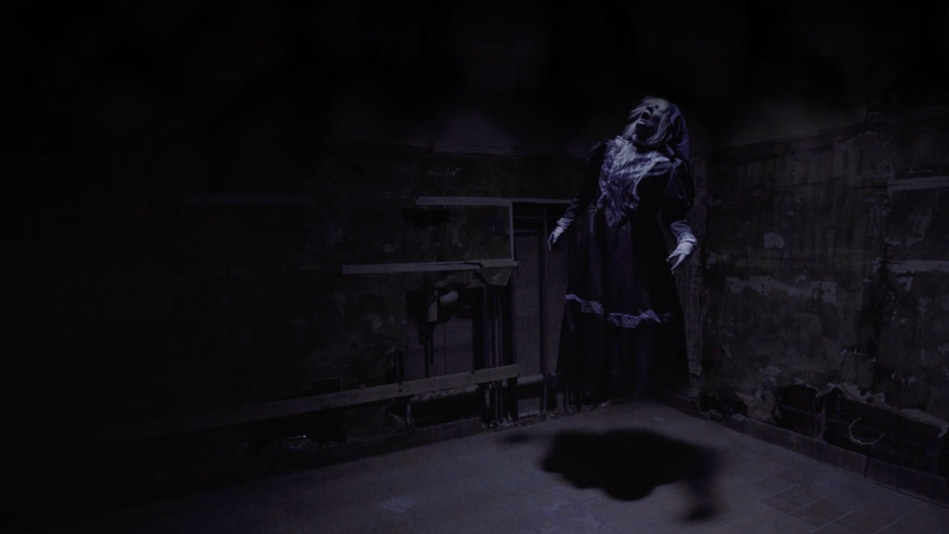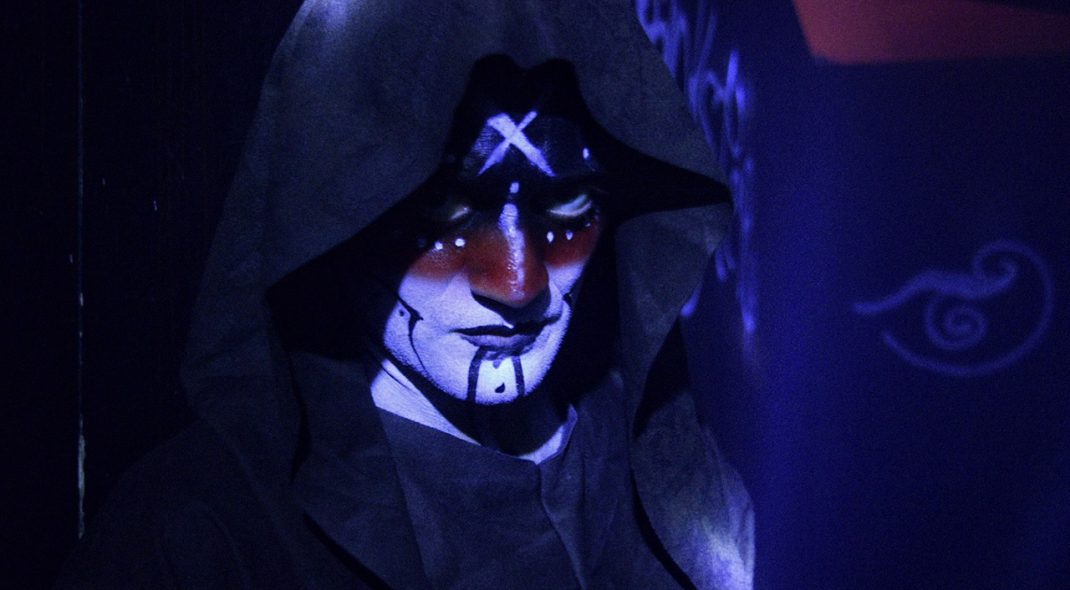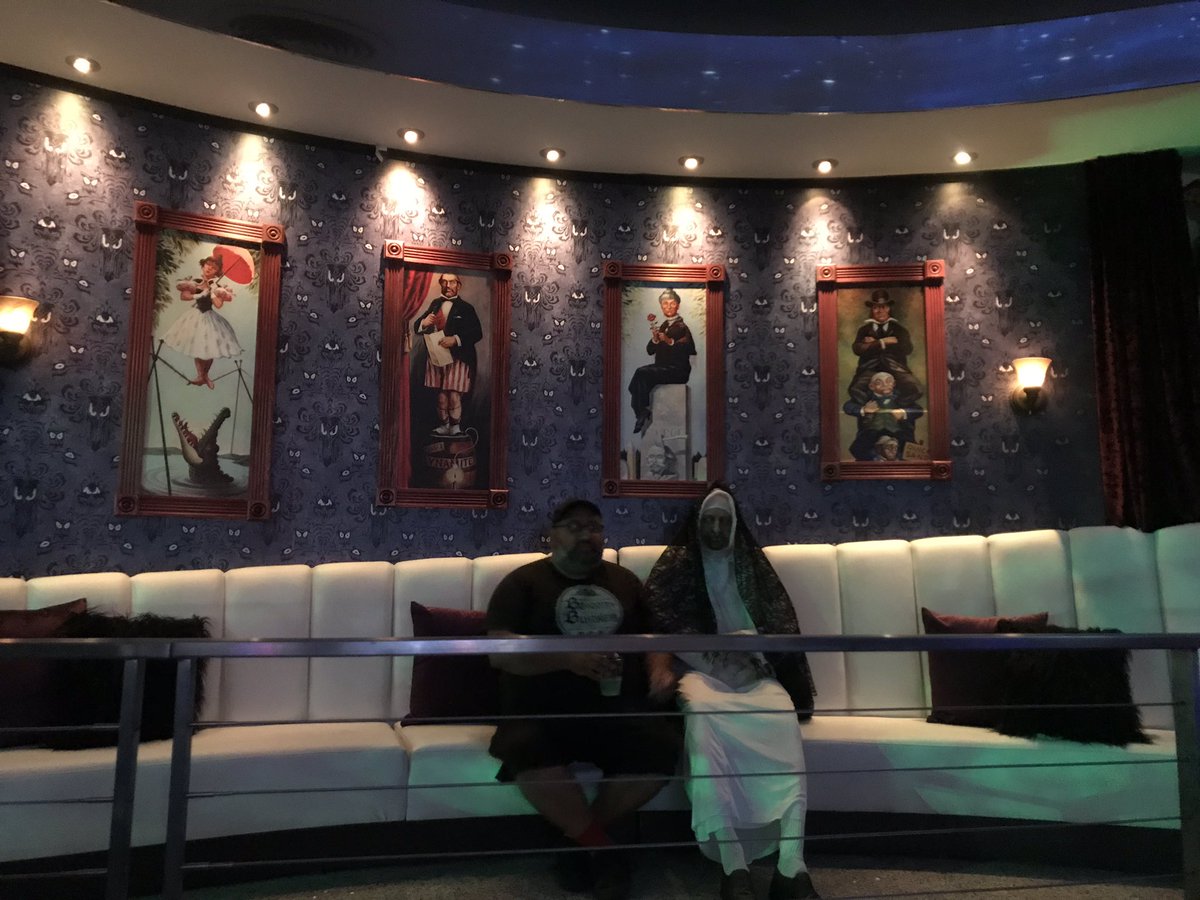 ______________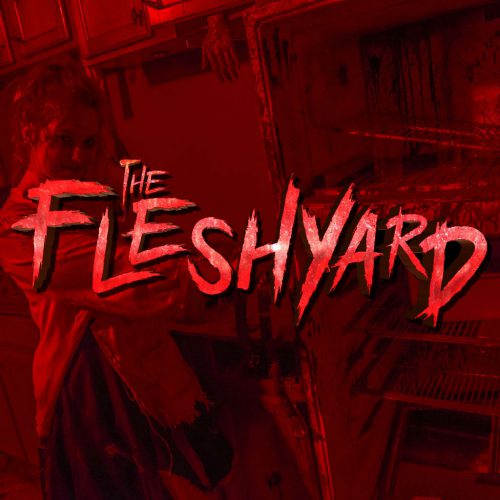 The Fleshyard
Anaheim
The Fleshyard presents the final chapter in its story about the violently butchered Kearny family. The Fleshyard returns to the pumpkin patch corner lot on La Palma Ave. and Imperial Hwy of its first two years. Come see how the saga concludes!
The Fleshyard Haunted House is a family owned and operated immersive Haunted Maze Attraction located in Anaheim, CA. You will walk through our old, run down cabin where only the most depraved souls reside – waiting for victims. Get ready to be scared, thrilled, and startled by these terrifying spirits…and be prepared for loud noises, special effects, gory visuals, and terrifying imagery. Come to the Fleshyard Haunted House for a truly frightening experience and ignite the spirit of Halloween.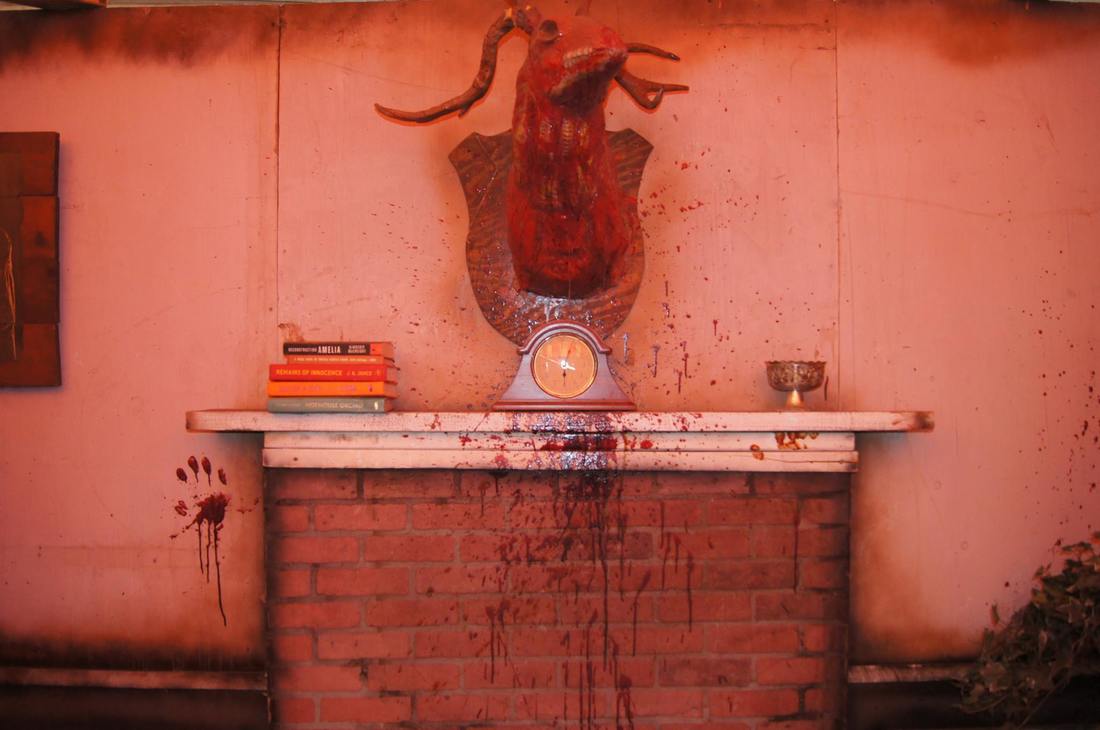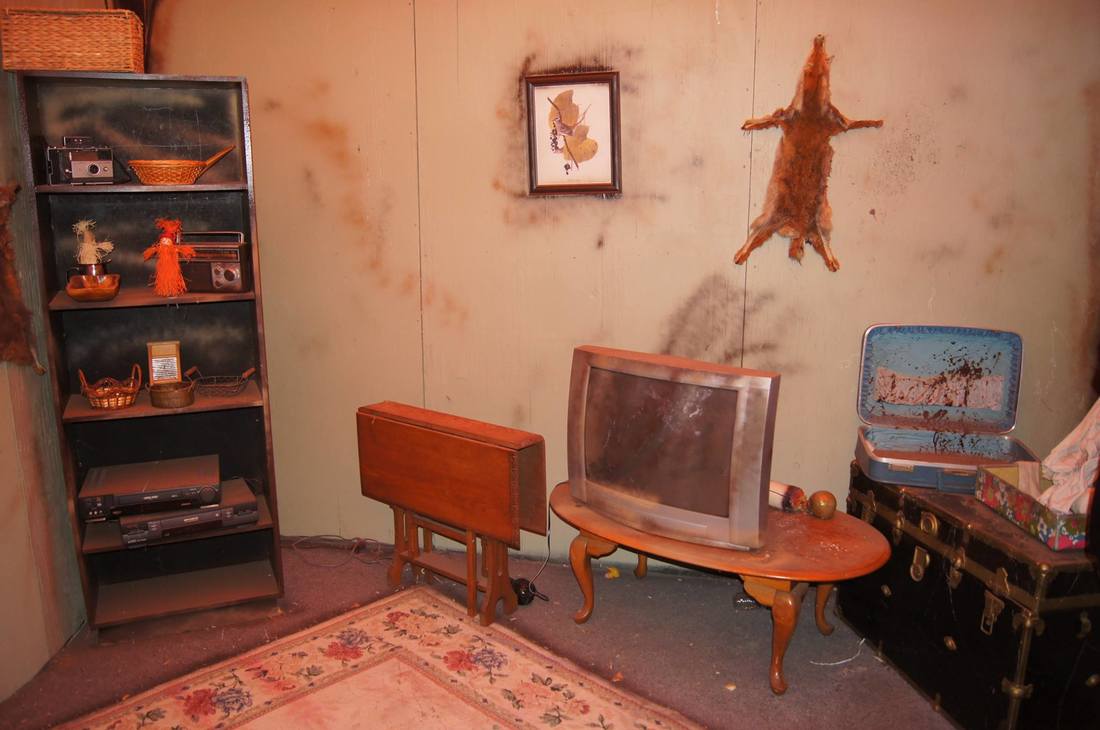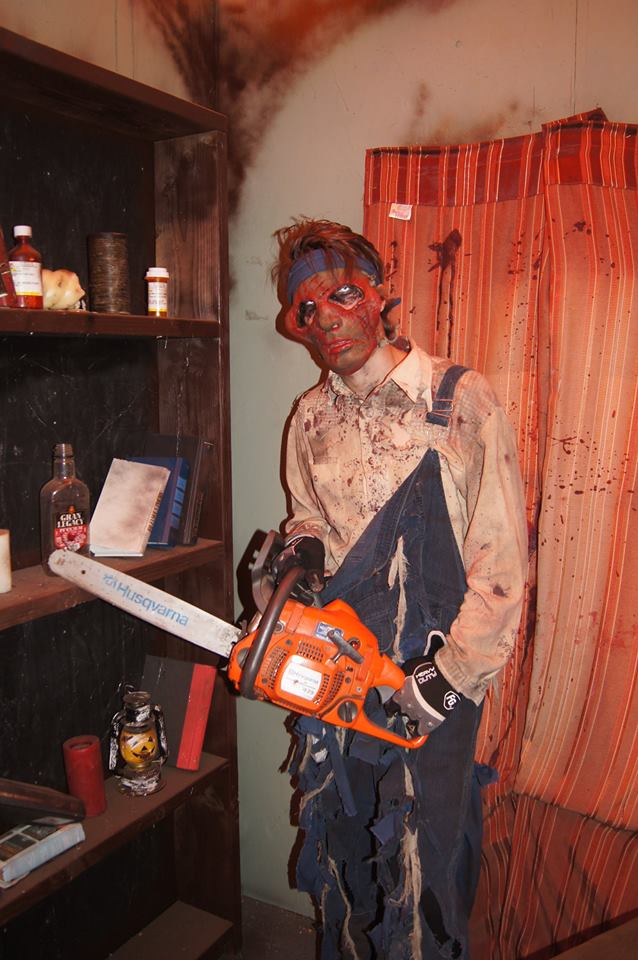 ______________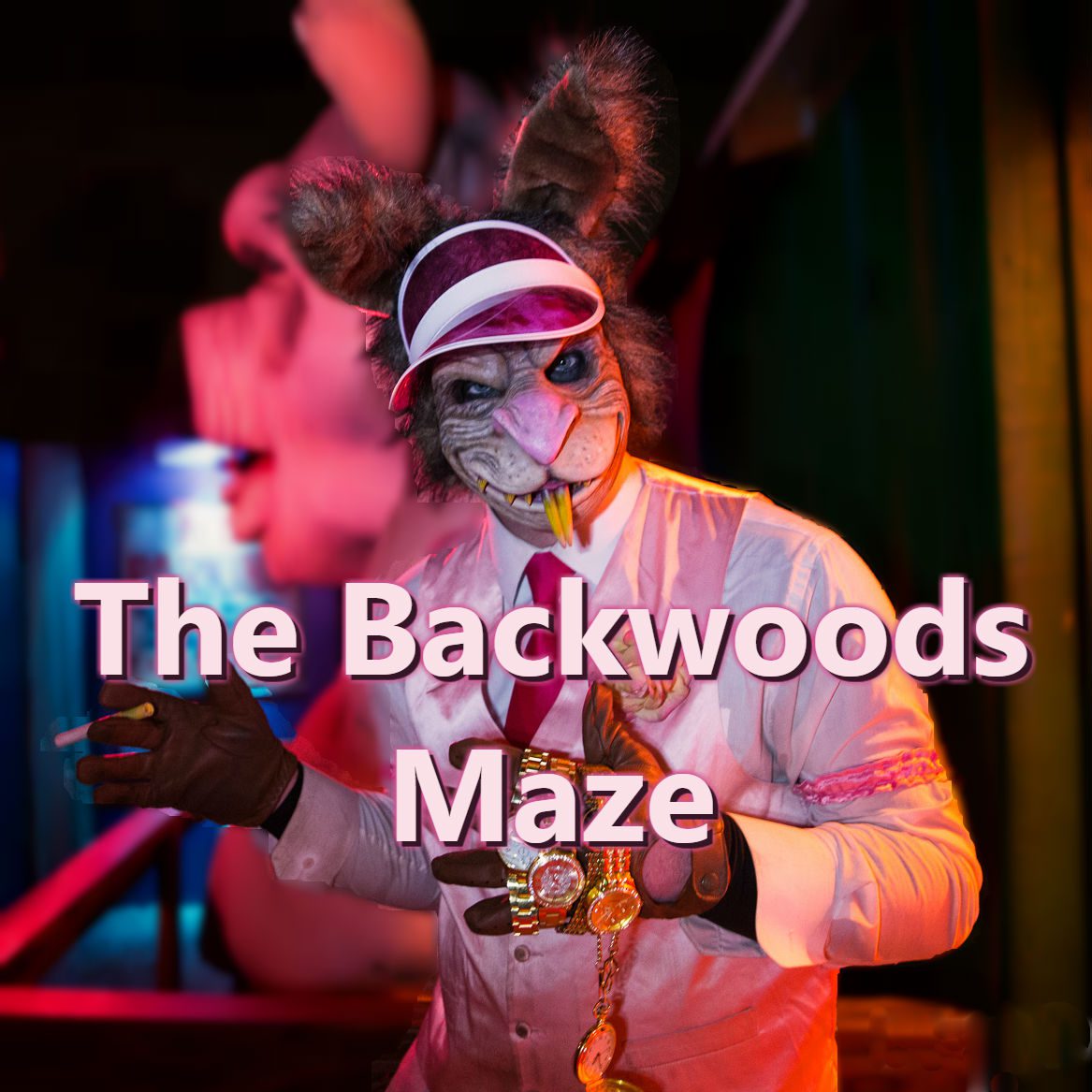 Backwoods Maze
Burbank
The Backwoods has been offering intense frights for many years. The haunt features an elaborate yard display out front that features a collection of traditional horror movie icons, plus a literal (and terrifying clown car. The maze itself is located entirely within the backyard. Guests enter and exit off the side yard and are allowed in via only small groups at a time. The route is winding, narrow, and circles back upon itself at is conclusion, but within this seemingly small confine of space, the folks at The Backwoods have packed an exceptionally intricate amount of detail!
Bar none, The Backwoods is the best home haunt I have ever visited. This isn't a knock on the rest; this backyard maze is just that good! As you can see in these photos, the amount of effort put in feels superhuman, and the intricacy of how everything comes together is very impressive. No wonder this haunt attracts lines that stretch all the way down the street. The Backwoods is a huge hit each season in the neighborhood, and it provides a delightful sense of Halloween screams for the local community.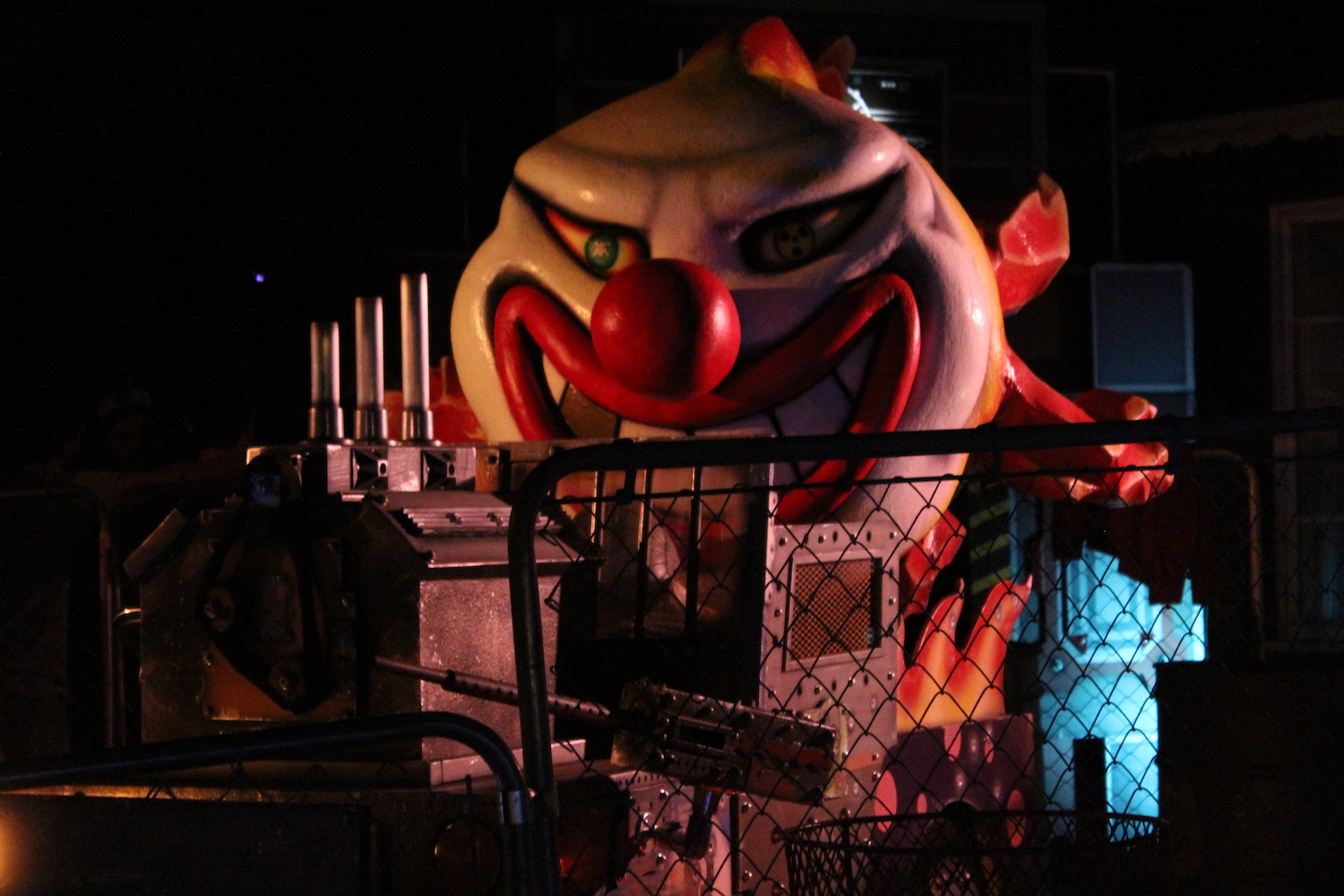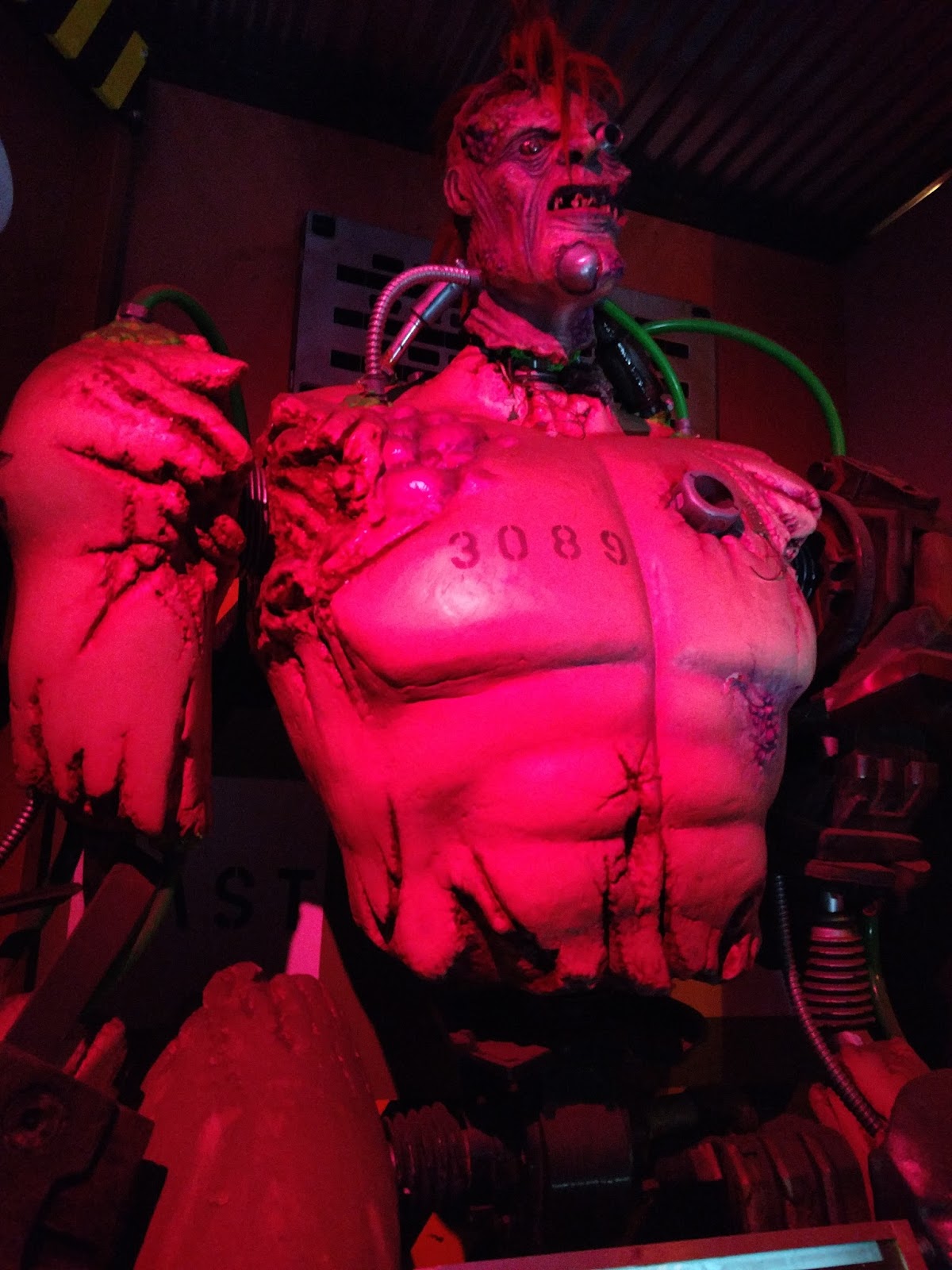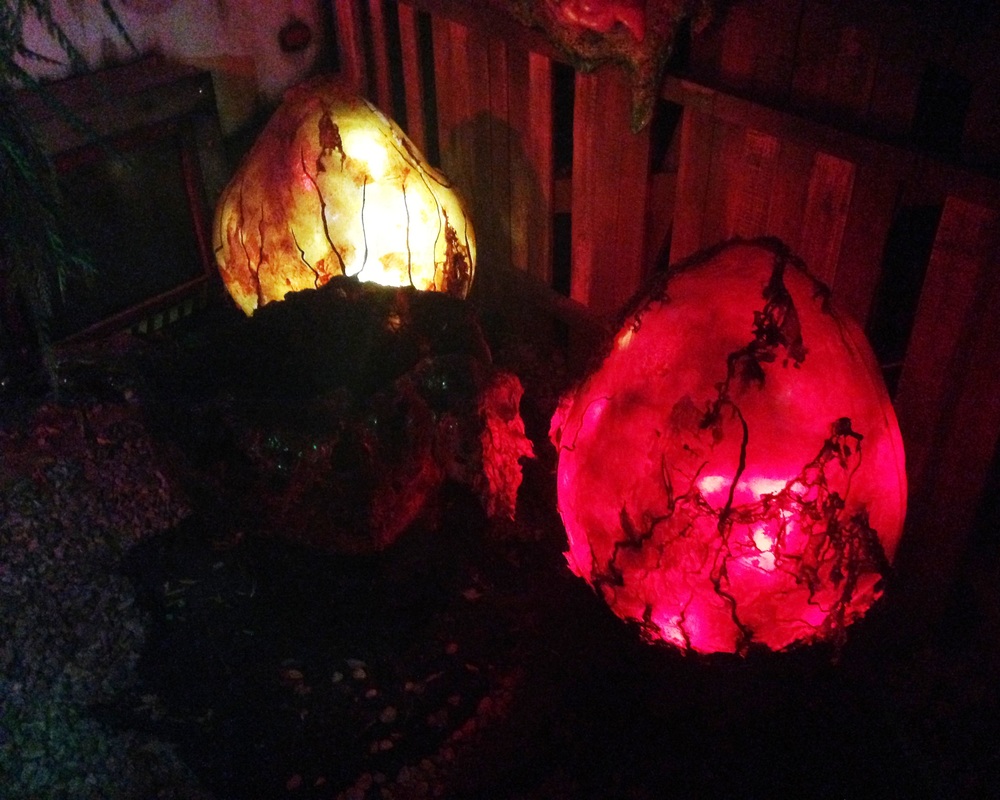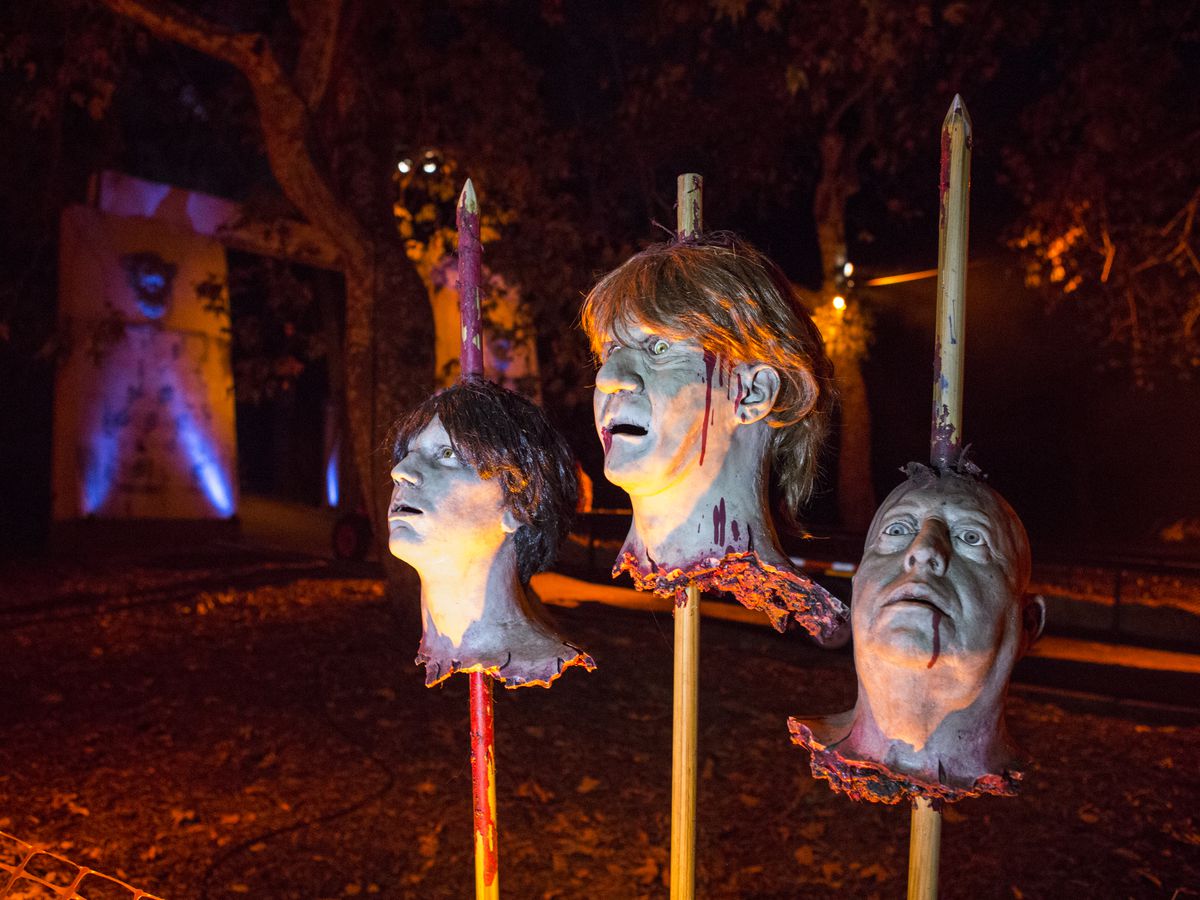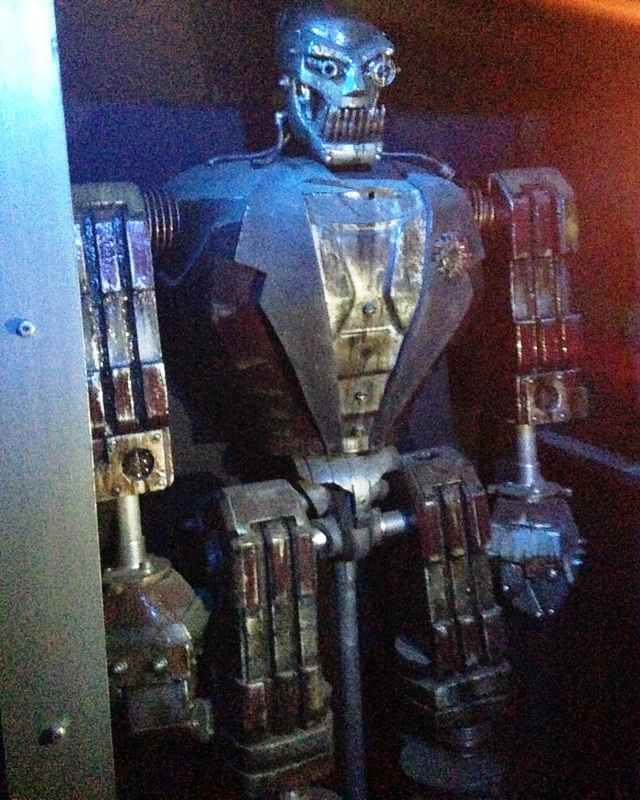 ________________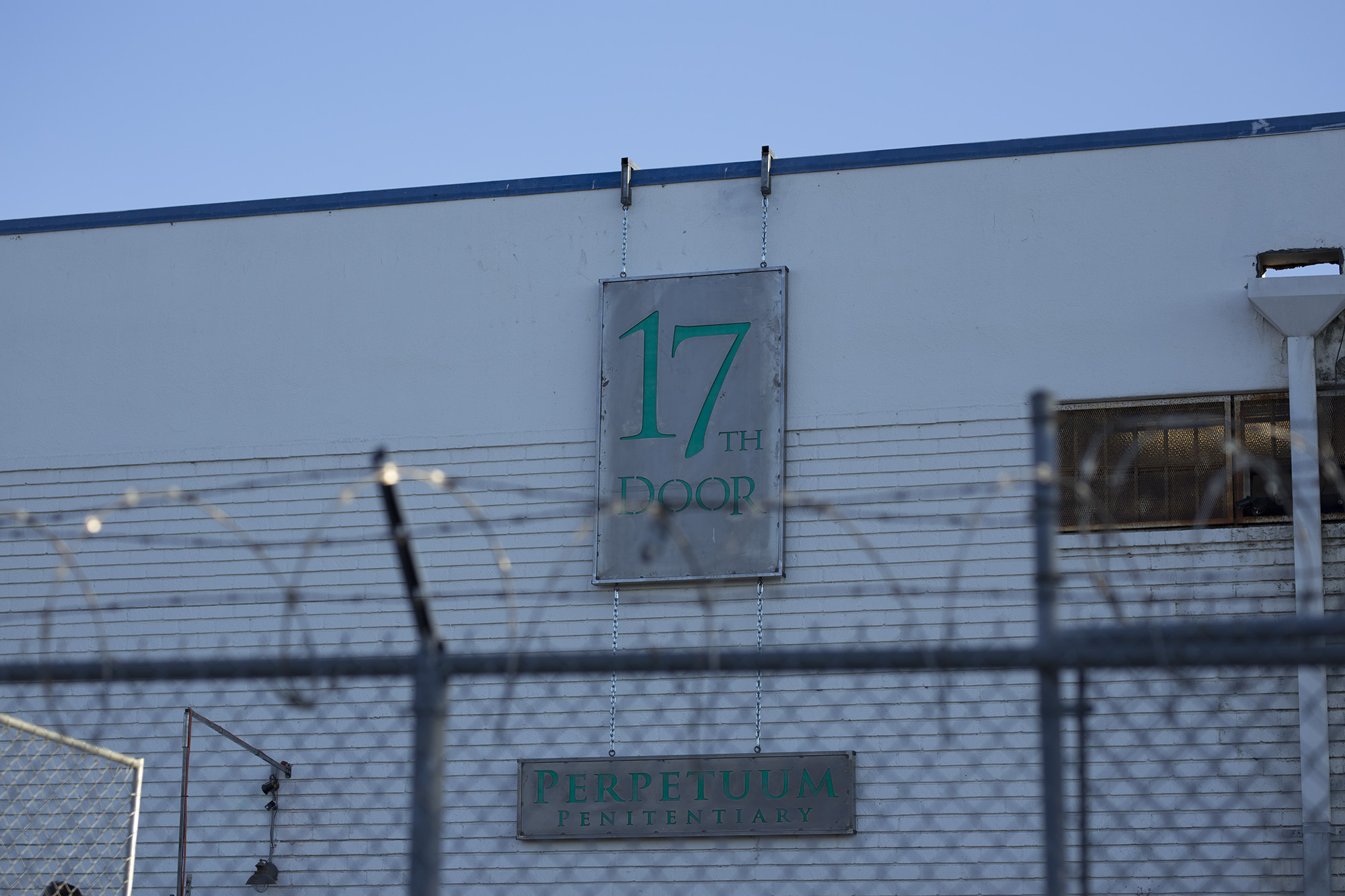 The 17th Door
Fullerton
The 17th Door is an extreme Orange County based Haunted House that relies heavily on creative yet grotesque scenes and shock value. This haunt is fun for those who enjoy this kind of event–but those who are triggered by sexual assult, bulimia, gun violence, bugs, or senseless violence, you may want to pass this one up or join the many that say "Mercy." Vistors must sign a waiver before entering. They take pride in getting people to use the safe word. Group Experience with Selected Individual Portions. Minor Contact; Claustrophobia; Shocks; Live Bugs. Narrative Focused with Themes of Rape, Drugs, & Eating Disorders. Focus on Gross-Out Scares & Safe Word Use.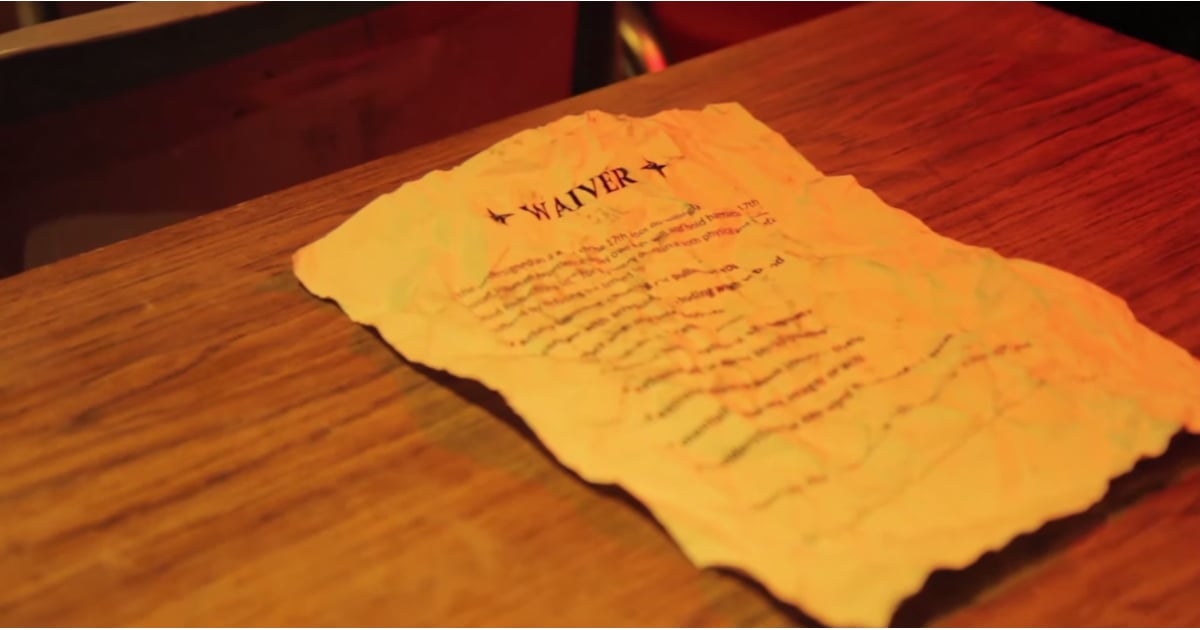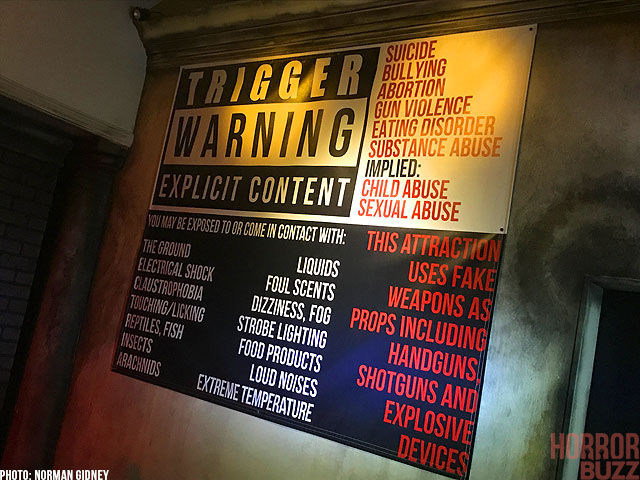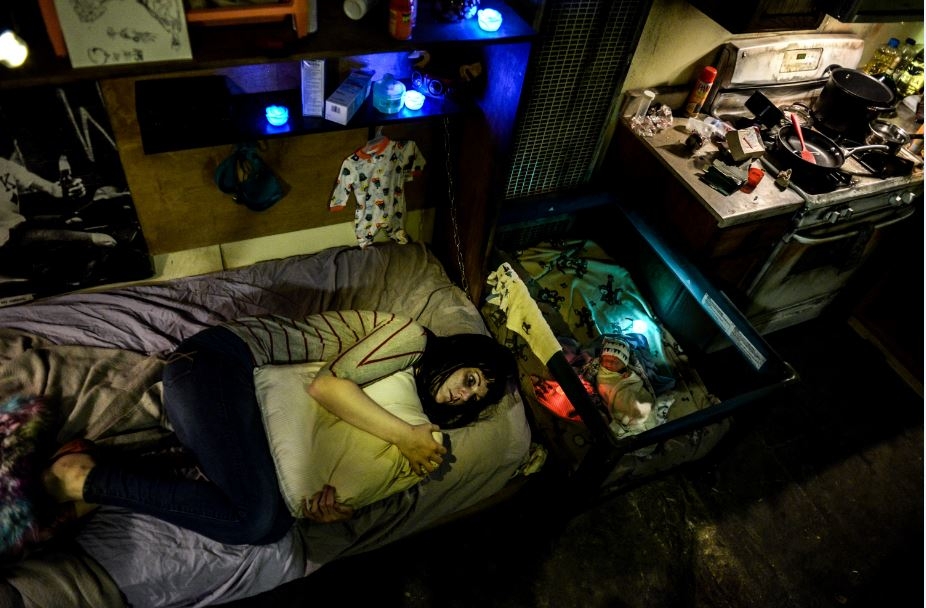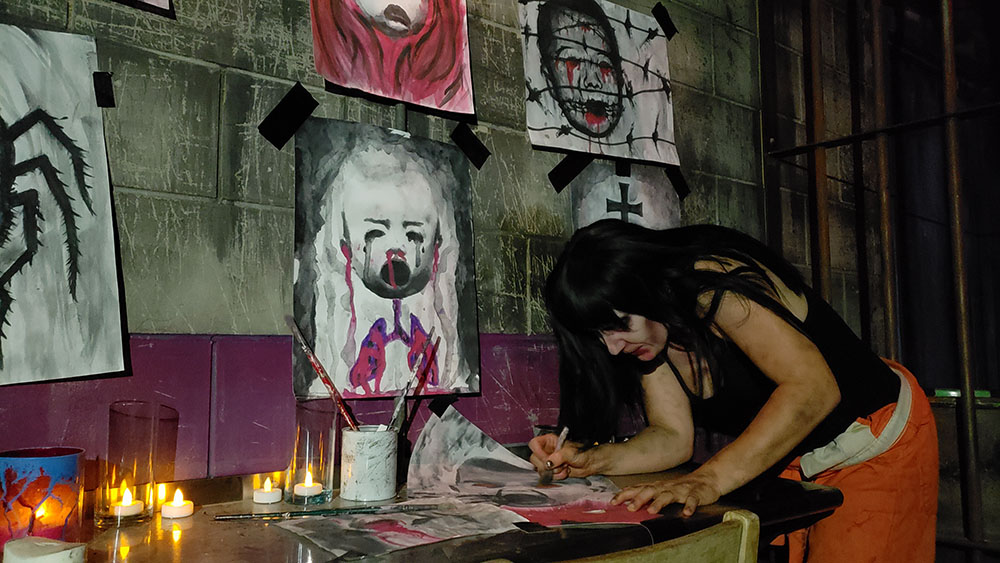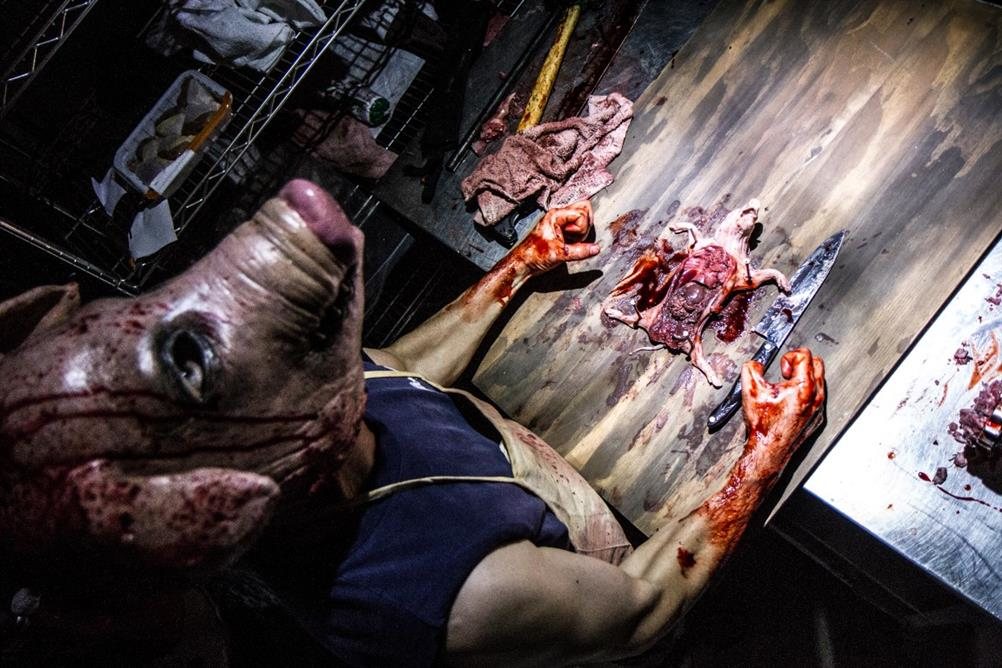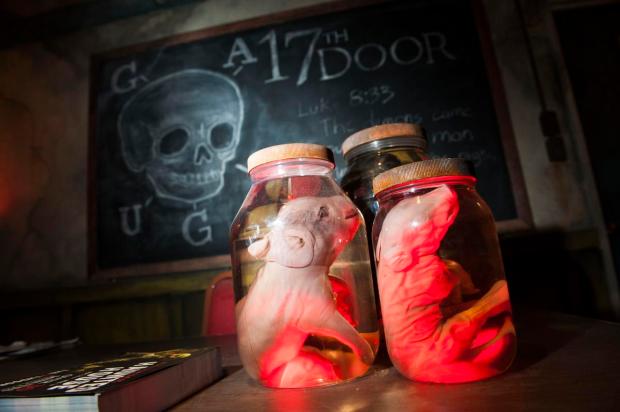 ______________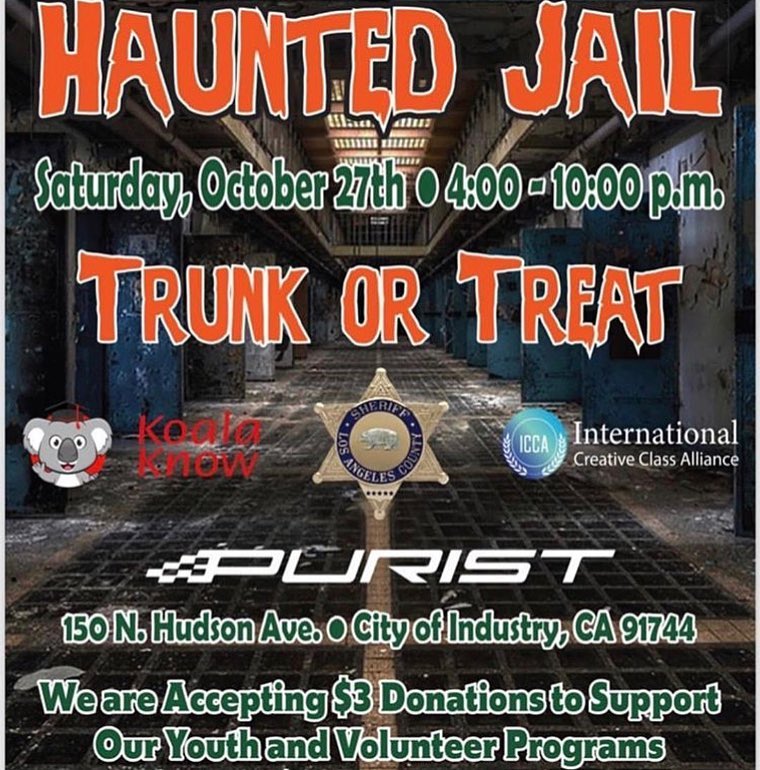 Industry Station Haunted Jail
City of Industry
Haunted maze through a real Sheriff's Jail. There will be a parking lot maze, haunted jail, zombies, crashed cars, and free candy. The maze takes you throughout the jail. Each jail cell has different theme. Very dark inside so they give you glow in the dark wristbands to keep track of you you can keep them at the end.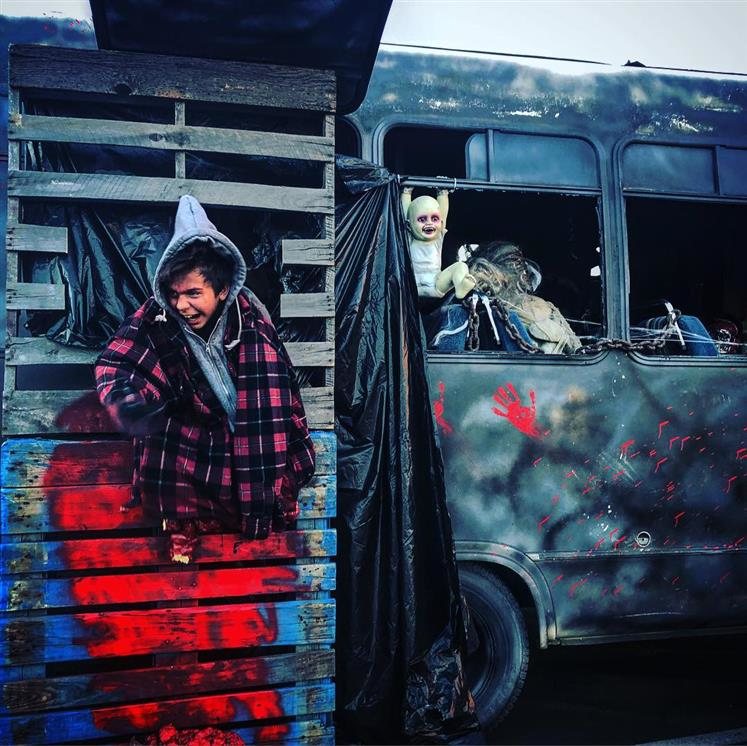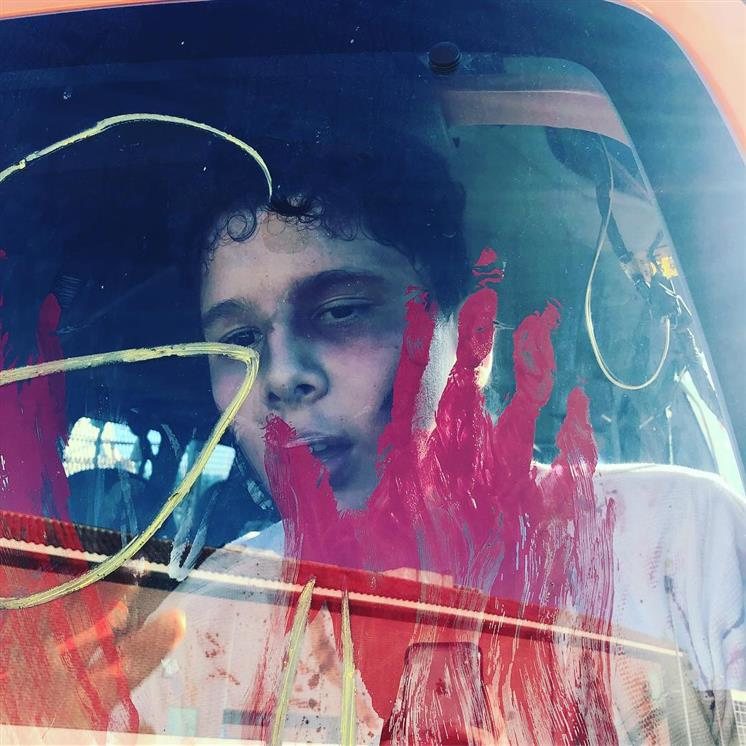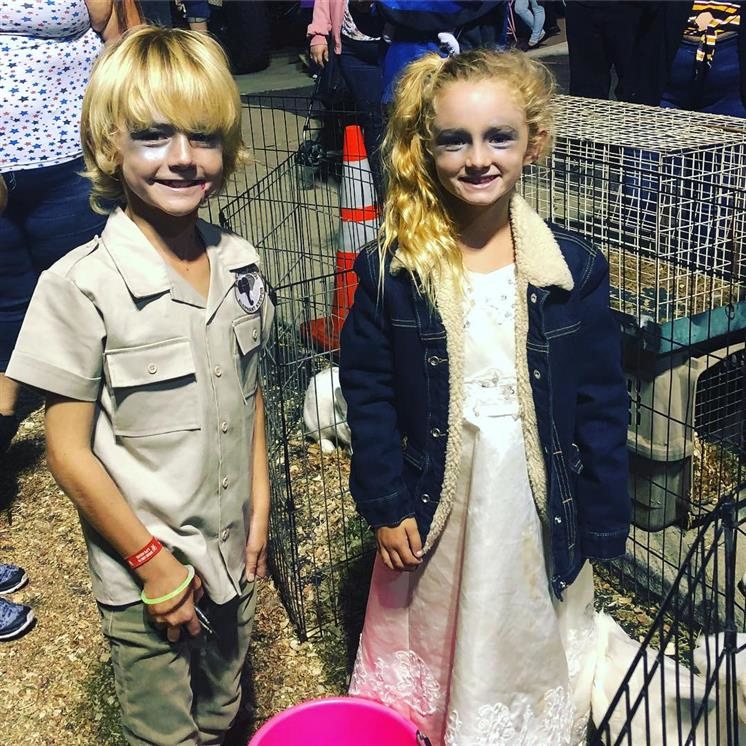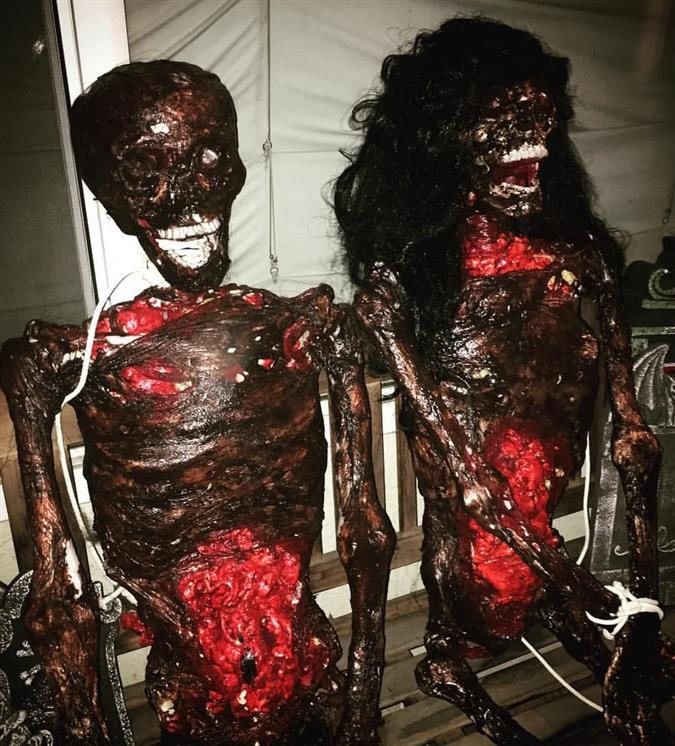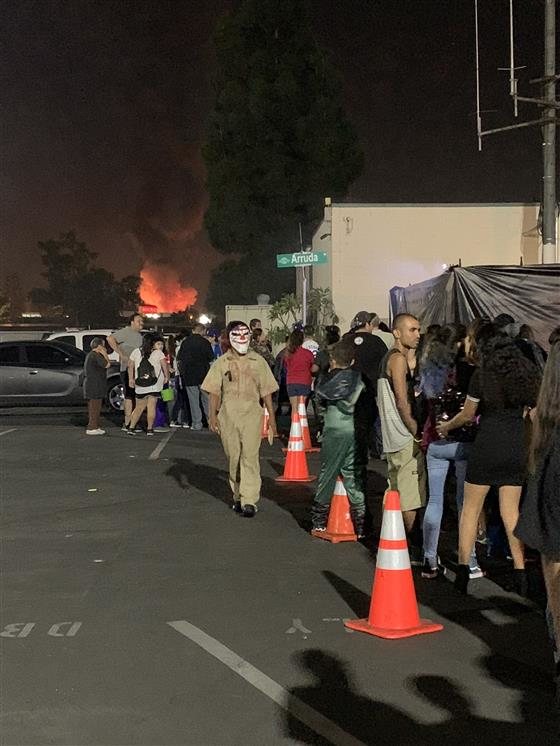 ______________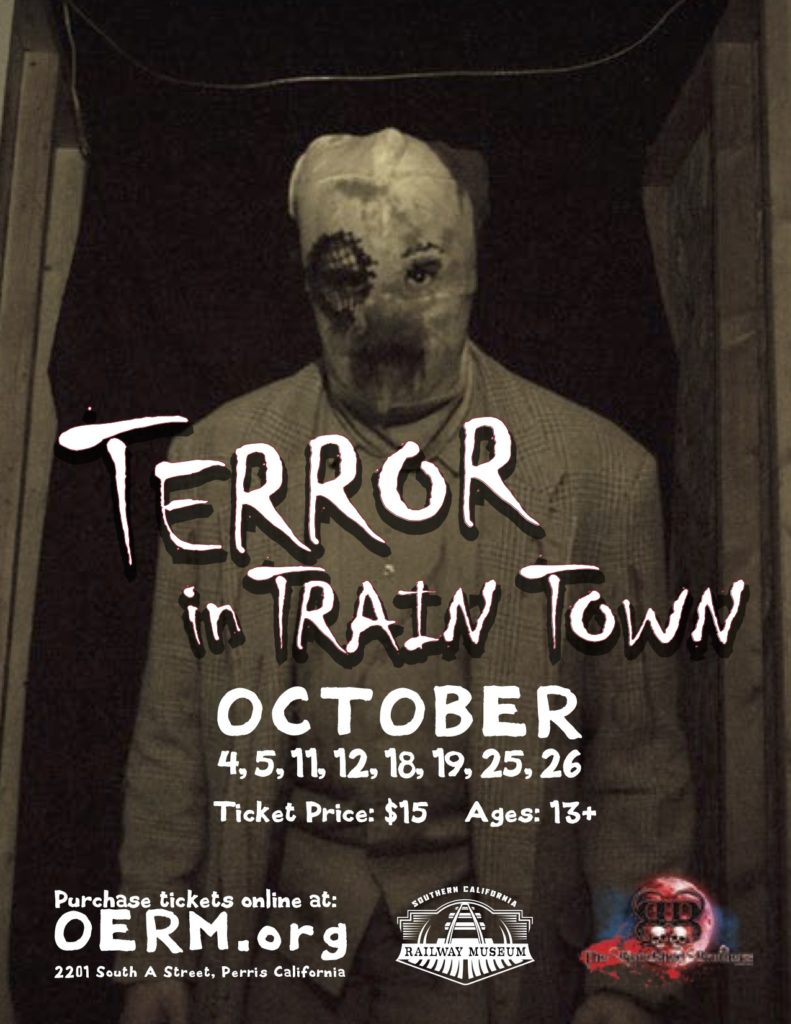 Southern California Railway Museum presents TERROR IN TRAIN TOWN
Perris
One Ticket – Two Terrifying Halloween-themed experiences. Produced by the Bloodshed Brothers, are you brave enough to experience Terror in Train Town?
Arrive at this 2,500-square-foot experience, and quickly realize the challenge you have accepted may be your last. Get lost within the haunting walls of Otis Hatcher's killing chambers. Go ahead and accept your fate, if you dare!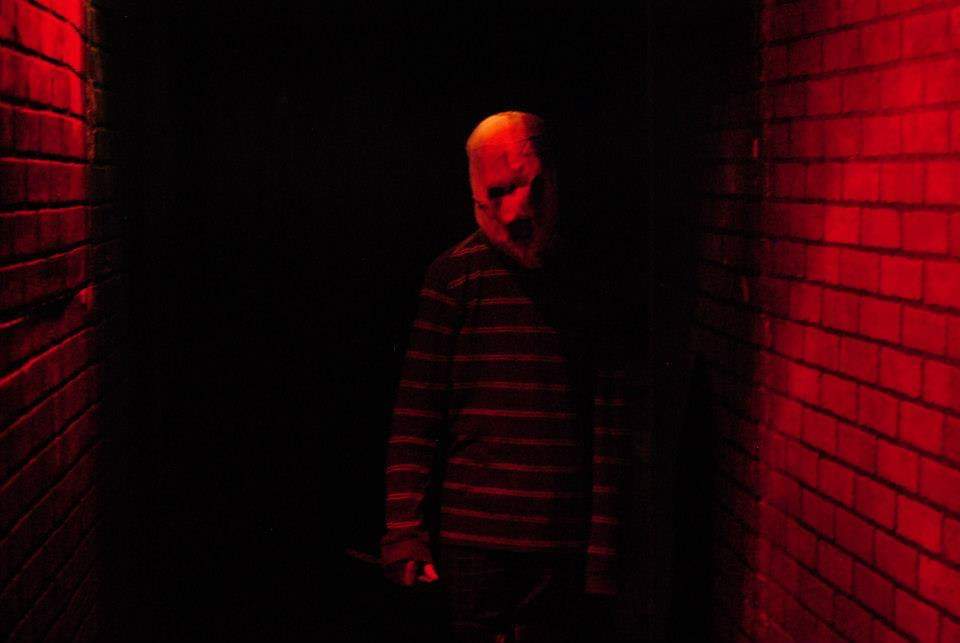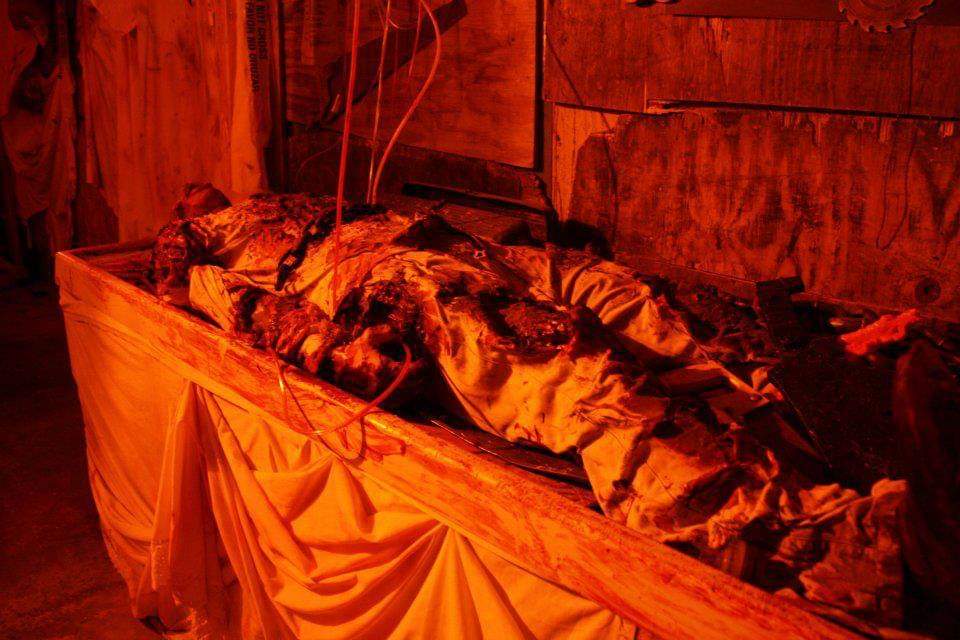 ______________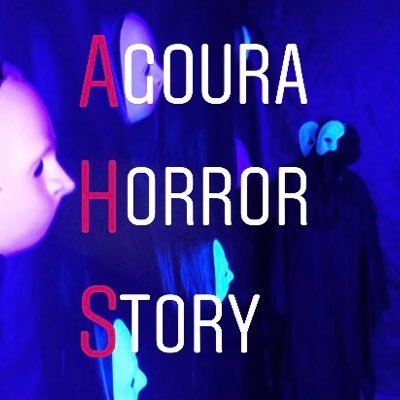 Agoura Horror Story
Agoura Hills
Agoura High School puts on its annual haunted house for one night only!
Agoura Horror Story 2019 Update: The treatment for the haunted house this year is nearly done! It's looking to come in at a whopping 65 pages! The overall maze is going to be 15 scenes…there were more…but by cutting them it allows every scene to be extra detailed.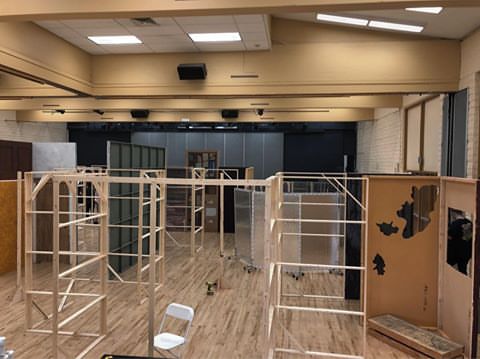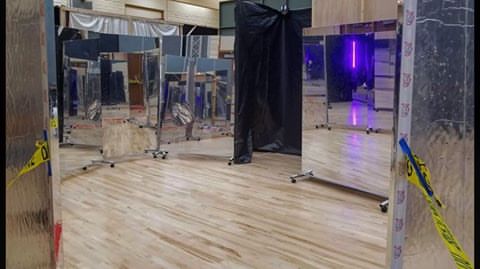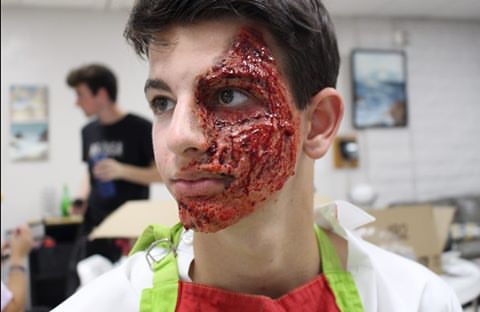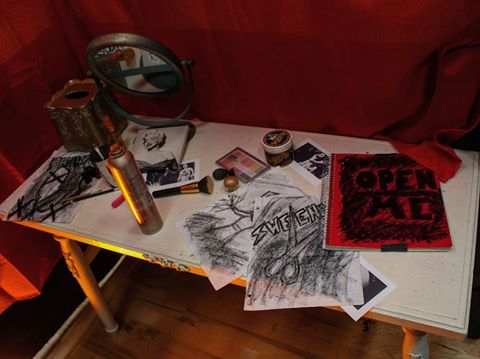 ______________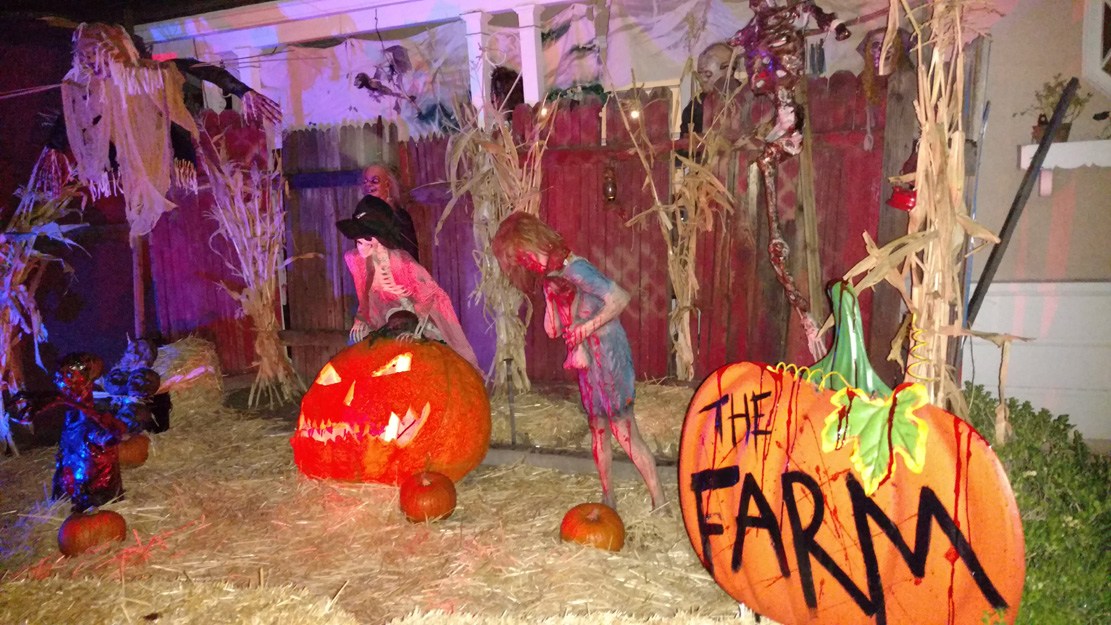 The Farm Home Haunt
Glendale
Year after year, Glendale's The Farm Home Haunt has been expanding their maze by adding new and amazing details. This family of Halloween enthusiasts uses the limited space of their driveway and front yard to create a strange world set in the Old West which contains deviant characters, mutant creatures, talking skeletons, and bloody body parts.
The story of the cursed Farm Home barn tells of an 1800s family who went insane after a string of bad luck. The barn then became home to a cult of society's outcasts who worshipped the owner, Eli. Joining this group of misfits was Doctor Small, a man accused of medical malpractice who specialized in making hybrids of humans and animals. Together, this group of deranged outsiders made the cursed barn their home… and a nightmare for all those who dare visit.
As you journey through the maze you will meet many demented characters including a woman who wants you to kiss her skeleton baby, an axe-wielding boy who you wants you to carry human body parts for him, and Dr. Small who asks you to hold the intestines of the patients he is mutilating. If you pay close attention you will notice that among the Western decor there is ephemera from neighboring haunts including a Rotten Apple flyer and the paper which Frank the Rabbit hands you in Opechee's Donnie Darko Experience. Towards the end of the maze you come face to face with one of Dr. Small's pig/human hybrids who is being chased by a very impressive robotic horse skeleton.
The Farm Home Haunt is an incredible feat of Halloween magic and is only open for one night and on Halloween. For those who want to meet the cult of the cursed barn and witness a twisted take on the Wild West, we reckon you should "saddle up" and "mosey on over" to visit this inspiring Glendale haunt!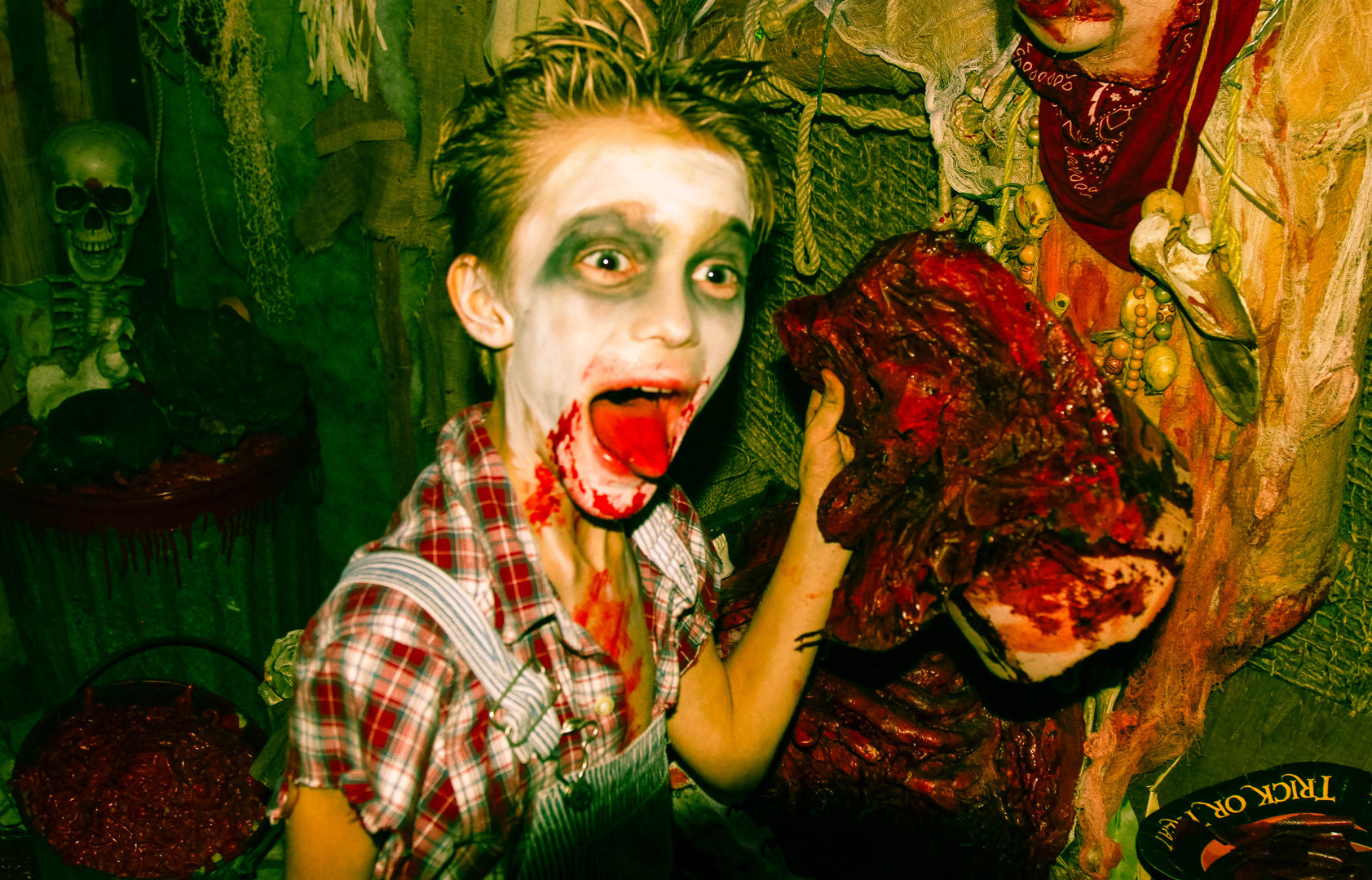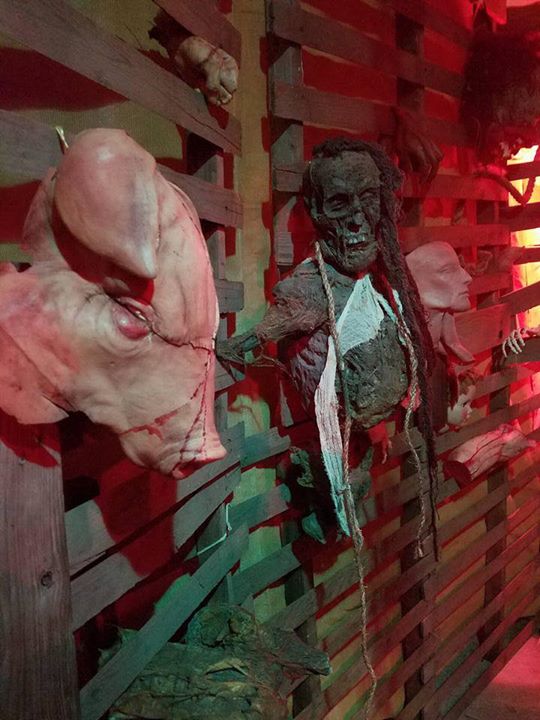 ______________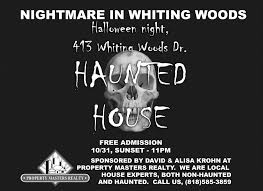 NIGHTMARE IN WHITING WOODS
Glendale
Nightmare in Whiting Woods is a rare haunt which can only be experienced on Halloween night. Offering an elaborate DIY house maze walkthrough, this suburban Glendale home transforms itself into a Victorian funeral home complete with a haunted cemetery and a visit from Krampus.
The details of this maze are so incredible that it's hard to understand why this haunt is only open one night a year. As you enter through the viewing room of the funeral home you are tormented by evil nuns who bare their bloody fangs as they guide you towards the autopsy room. Within this room you witness an autopsy which is being performed by a malevolent doctor. On your way out towards the cemetery you pass by the crematorium in which a real child is being burned alive.
As you enter the backyard you are surrounded by tombstones from which zombies and ghosts come forth to stalk mortal visitors. These paranormal entities guide you towards the exit where you run into a massive Krampus along with a hybrid pig monster who chases you with a chainsaw.
We absolutely love this DIY home haunt. Because Nightmare in Whiting Woods is free of charge and can only be visited on Halloween night, the wait to get in can be longer than an hour.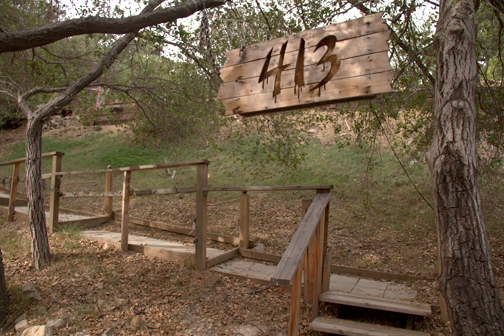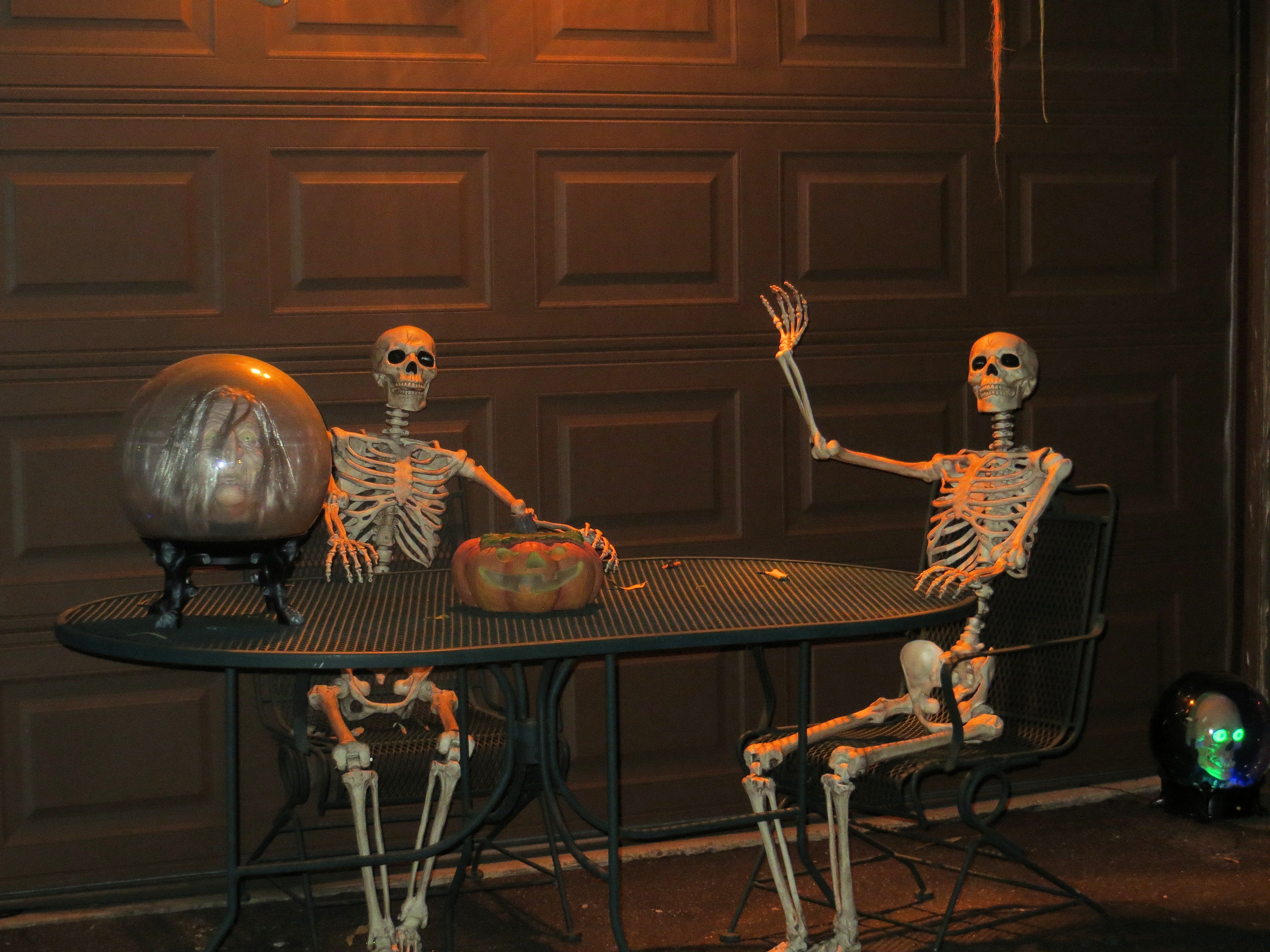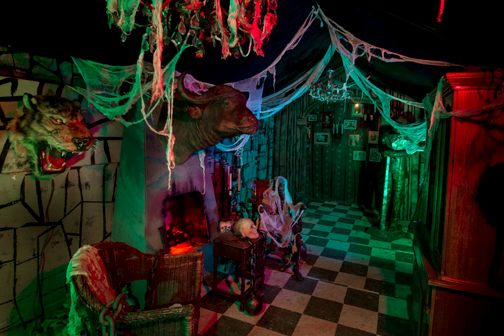 ______________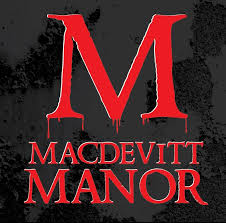 Macdevitt Manor Haunted House
West Covina
This West Covina home haunt has become infested by spiders this year. With intricate theming and detailed, custom sculpts, and neat special effects, Macdevitt Manor is another haunt that shows that just because it's amateur doesn't mean it's not an immersive and highly thematic experience!
The Macdevitt Manor Haunted House excited to bring you our Choose Your Fate Double Maze. A maze with separate outcomes based on your split second decisions while going through the maze. Also check out the Madd Ghouligans terrorizing the streets. They are sure to get you when you least expect it.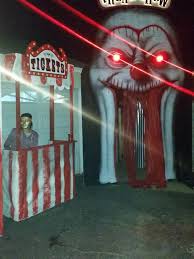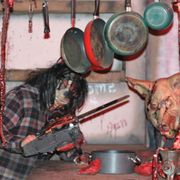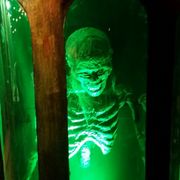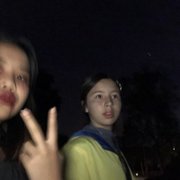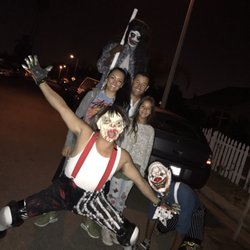 ______________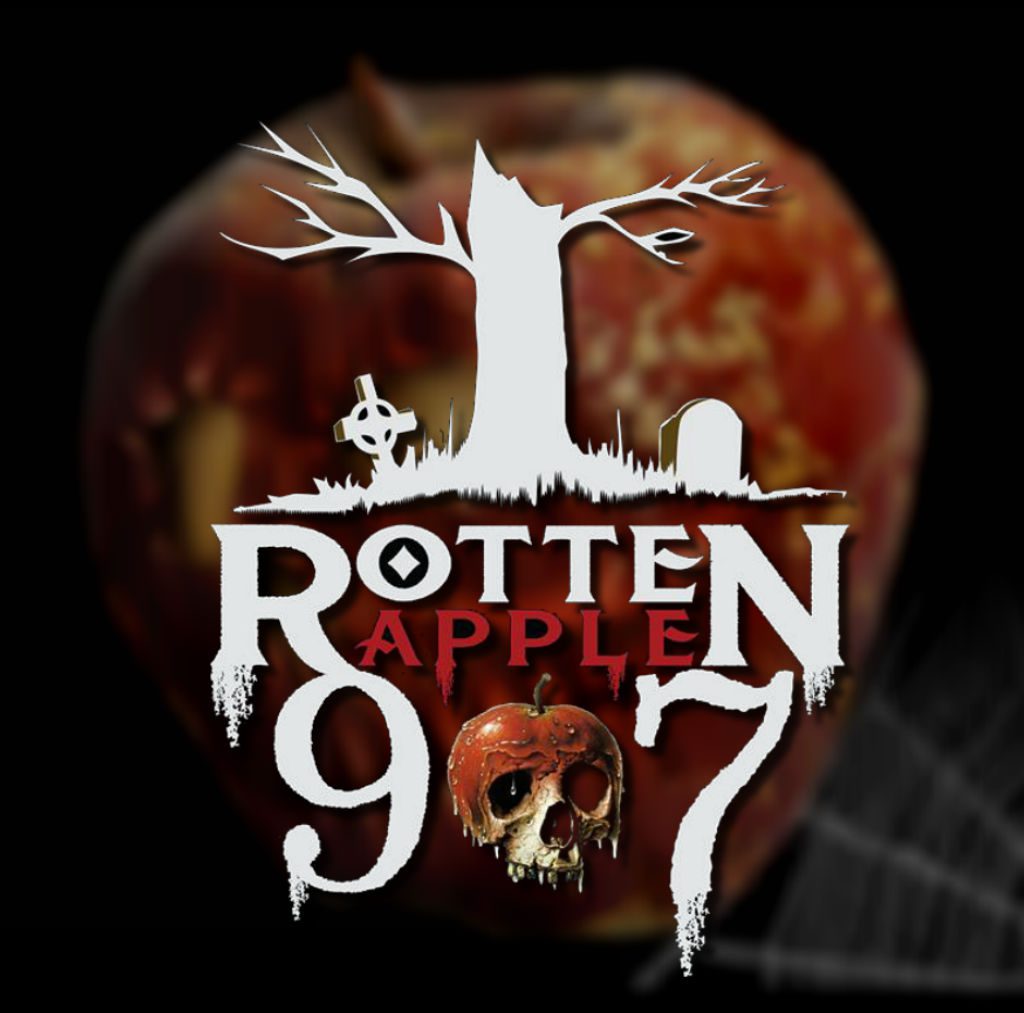 Rotten Apple 907 presents The Death Triangle
Burbank
Rotten Apple 907, our home haunted attraction, started off as child's birthday party and has grown to become an experience that people look forward to attending each year. Now it is designed and built by all the members of the Meyer family, as well as a terrific group of people who volunteer their time and building and acting skills.
Looks like Burbank's classic Rotten Apple haunt is going tropical this year… and underwater. The Bermuda Triangle plays inspiration to this year's theme, which explores the terrors of the deep! Note that the line may be cut off before the 10:00pm closing, as by city permit, Rotten Apple must be shut down by 10pm, not simply line-capped.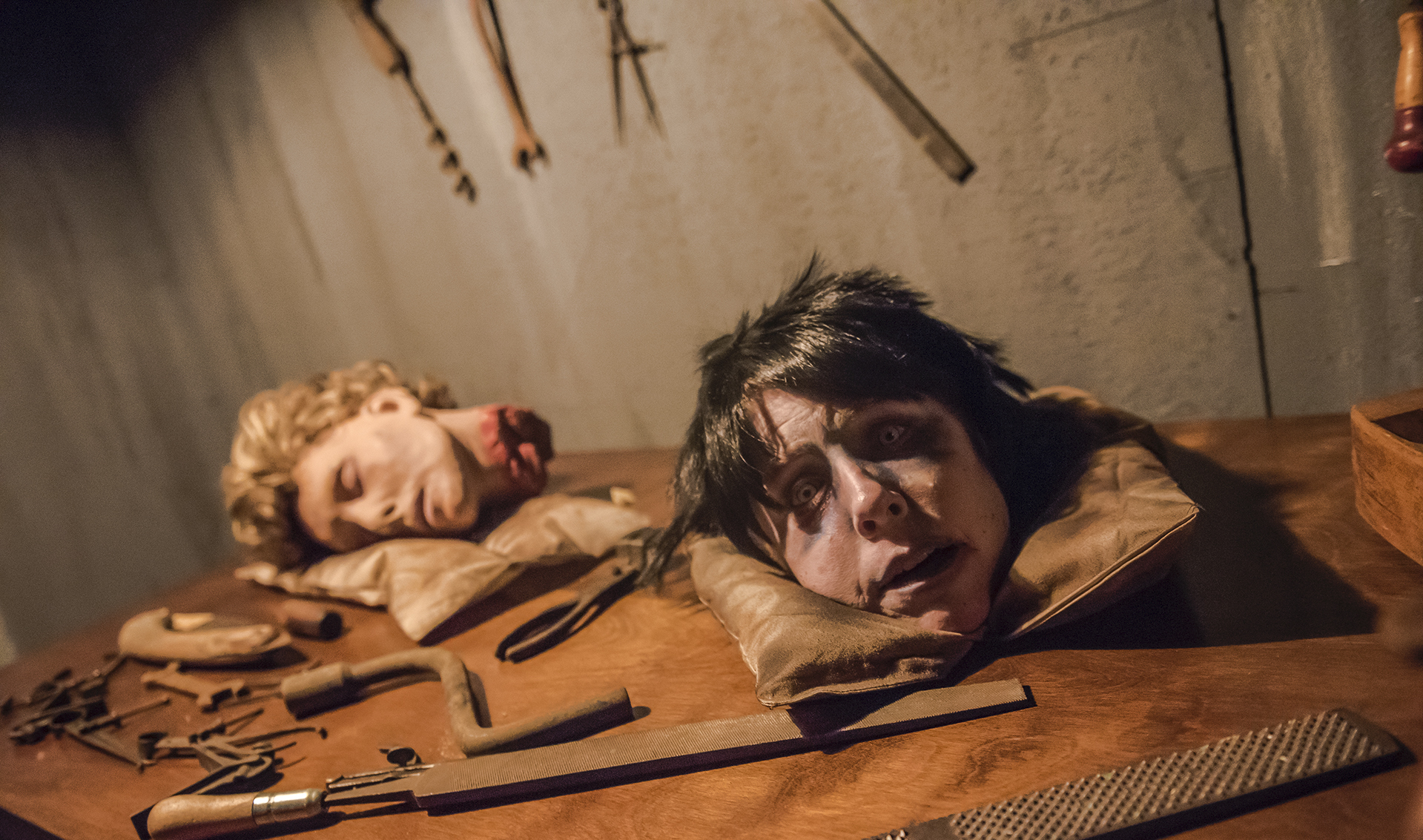 ________________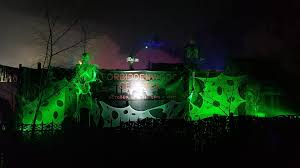 Forbidden Woods Cemetery Haunted House
North Hollywood
Formerly an elaborate yard display, this partial haunt will bring more details in its third year. Welcome to a place like no other! Ruled by a hideous witch, anyone who dares enter ends up her main course or finds themselves lost and forgotten forever in the Forbidden Cemetery. Will guests make it out alive? Travel deeper into the woods first to find out…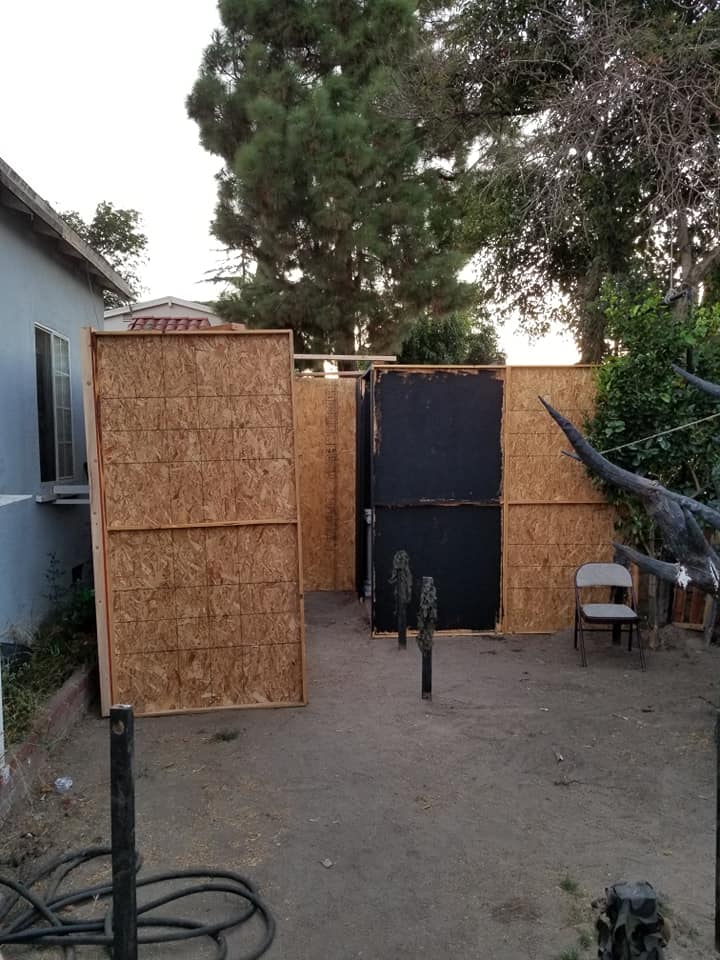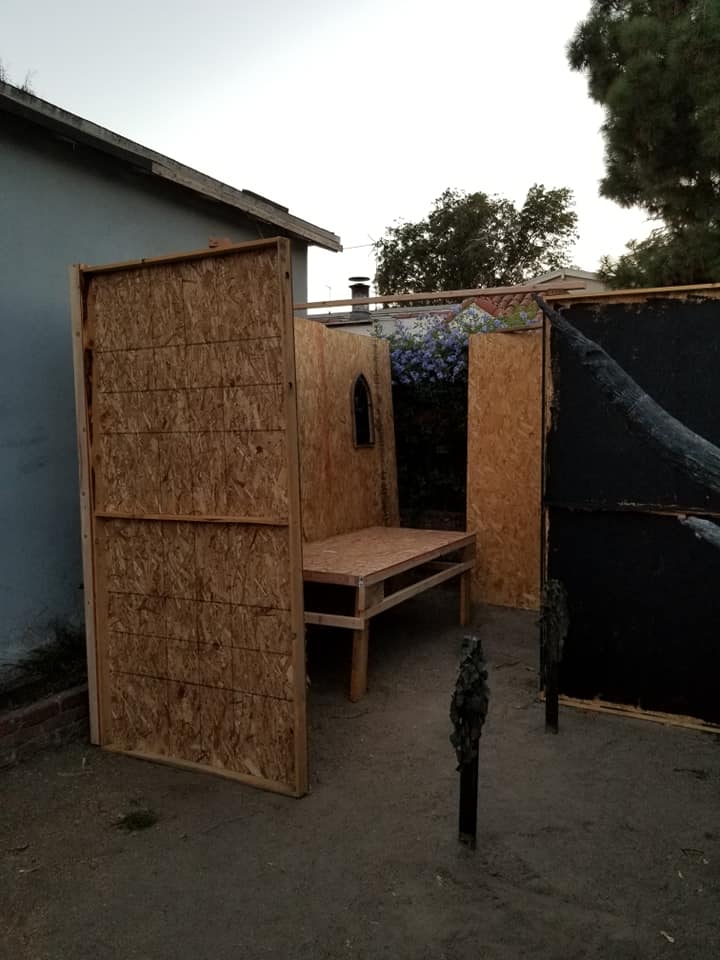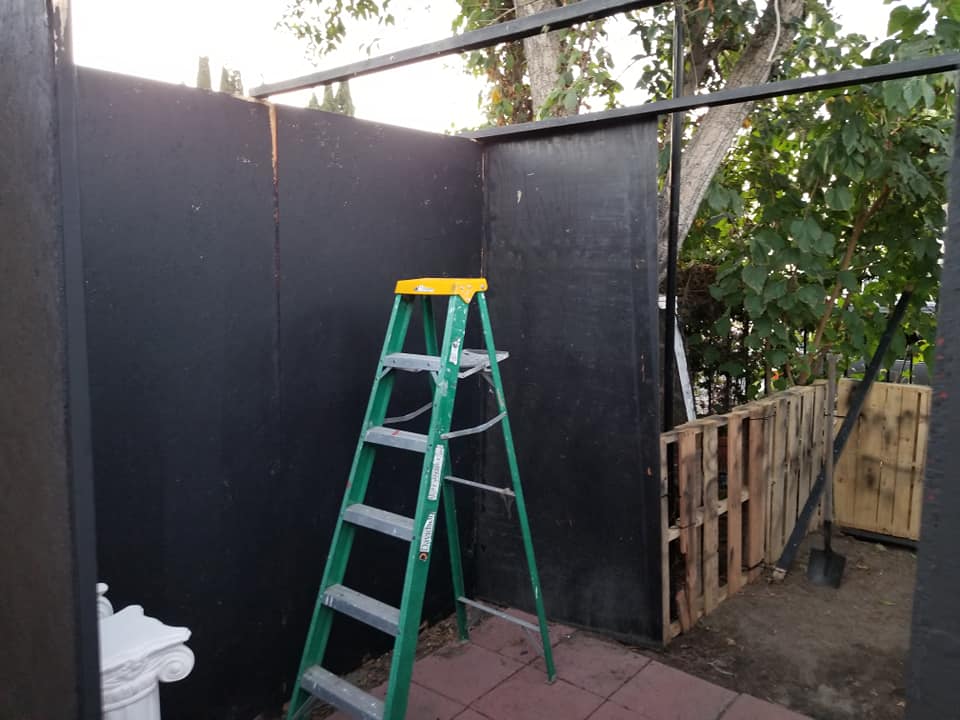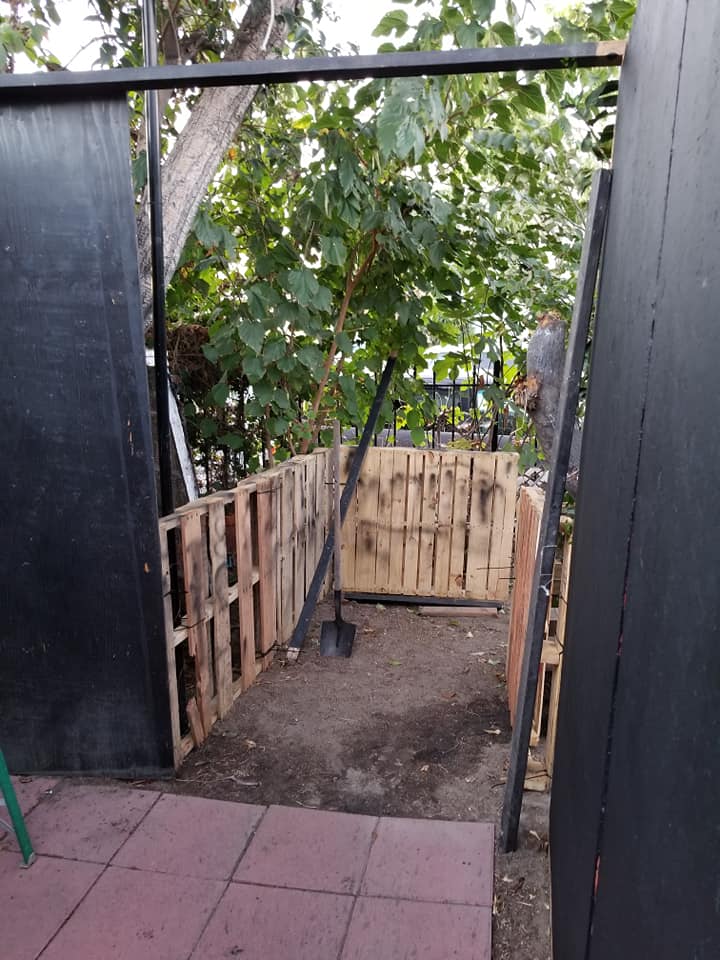 ________________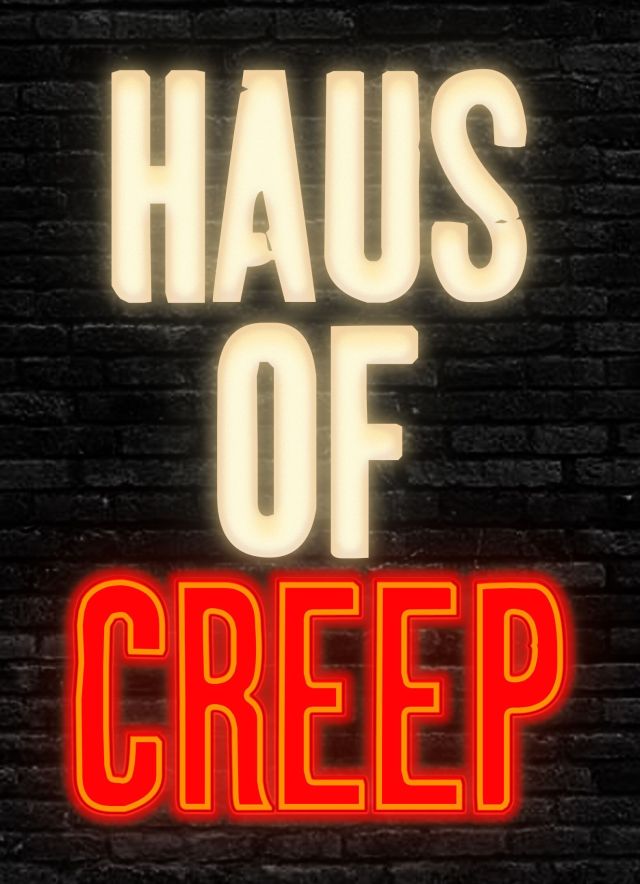 HAUS OF CREEP
Downton Arts District
THE ROUGHLY 75-MINUTE MULTI-SENSORY EXHIBIT BRINGS GUESTS INTO THE WORLD OF CREEP L.A., A DARKLY SATIRICAL AND TERRIFYING SEND-UP OF SOCIAL MEDIA-DRIVEN CULTURE. WITH THE GROWING POPULARITY OF "GRAMMABLE MUSEUMS", BUSINESSES AND CONSUMERS ARE DEVOURING ART AS A COMMODITY. HAUS OF CREEP SETS OUT TO REMIND US THAT ART IS ALIVE, AND IT CAN'T BE RESTRICTED TO A LITTLE SQUARE PHOTO WITHOUT DANGEROUS CONSEQUENCES. HAUS GUESTS WILL SPEND THE HOUR ROAMING AN AVANT-GARDE AND NIGHTMARISH PLAYGROUND OF OVER A DOZEN INSTALLATIONS, WITNESSING GRAND SHOCKING SCENES AS WELL AS INTIMATE SCARES. ELABORATE LIGHTING AND DIVERSE AND DETAILED ENVIRONMENTS CREATE A SURREAL WORLD IN WHICH GUESTS MAY FIND THEMSELVES LOST, UNSURE WHERE REALITY ENDS AND THE SHOW BEGINS. HAUS OF CREEP TELLS ITS STORY WITH A CAST OF 20 PROVOCATIVE CHARACTERS AND FEATURES A SULTRY LOUNGE, SMALL DARK SPACES, SHADOW PLAYS, DERANGED PUPPET SHOWS, AND INNOVATIVE ANALOG INSTALLATIONS BY MEDIA POLLUTION.
HAUS OF CREEP IS HOUSED AT THE ROW DTLA, ENCOMPASSING A 5,000 SQUARE FEET GALLERY SPACE IN THE HISTORIC DOWNTOWN ARTS DISTRICT. THE TWISTED PERFORMANCE WILL FEATURE FOUR SHOWS A NIGHT WITH UP TO 50 GUESTS PER PERFORMANCE.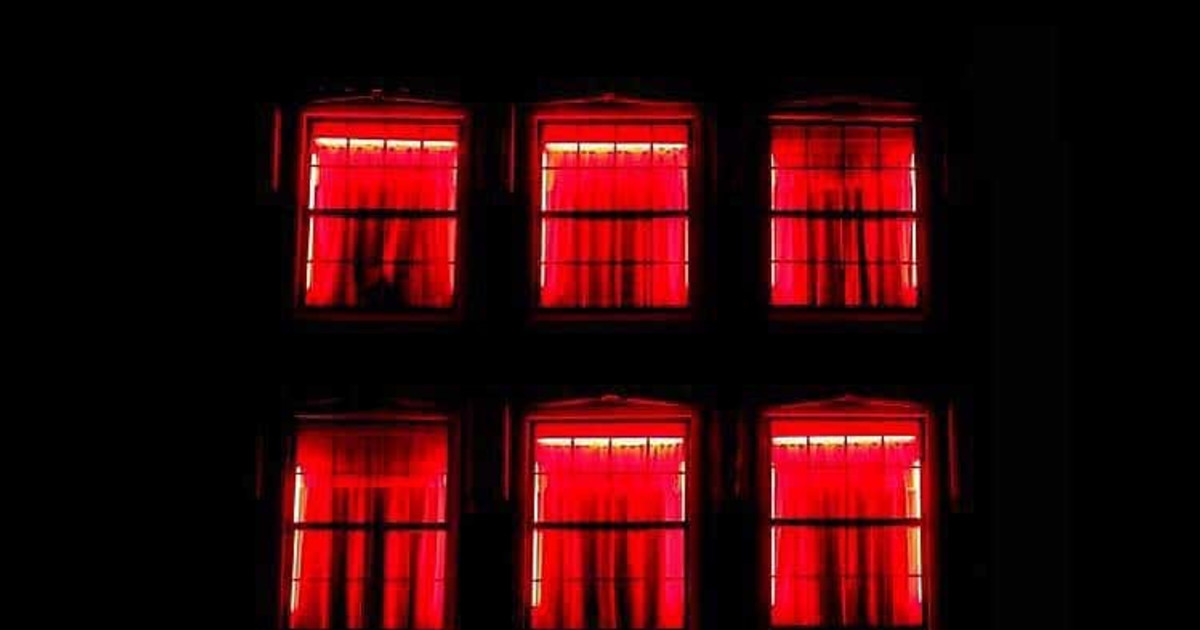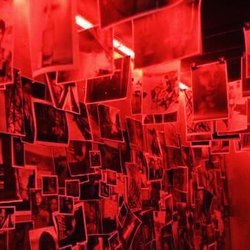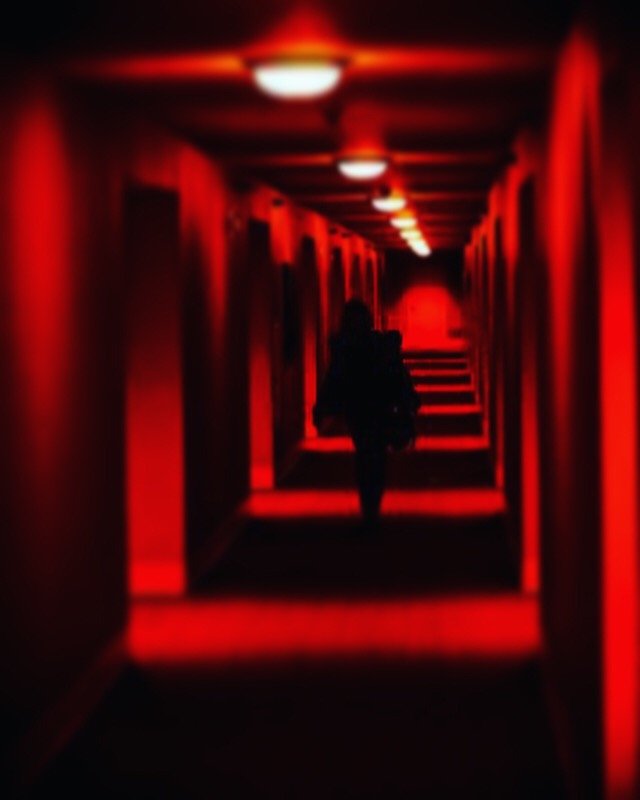 _______________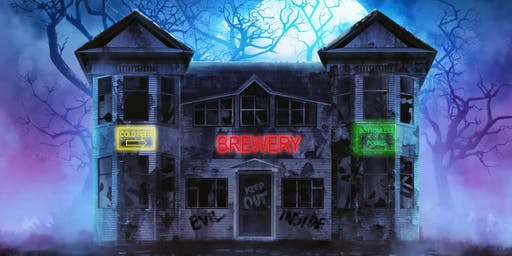 THE SANTA FE SPRINGS HAUNTED HOUSE
Santa Fe Springs
The City of Santa Fe Springs has been putting together their yearly haunt for over 25 Halloween seasons. The city organizes a new theme every year, and then gets local teenagers to help out. This year's theme focuses on a chainsaw wielding maniac who massacres everyone in his path. As you travel through the maze you will follow the story of a man who loses his mind and kills his entire family. He then runs off into the forest, where he continues his killing spree. The narrative of the maze slowly unfolds through each part of this multi-room haunt.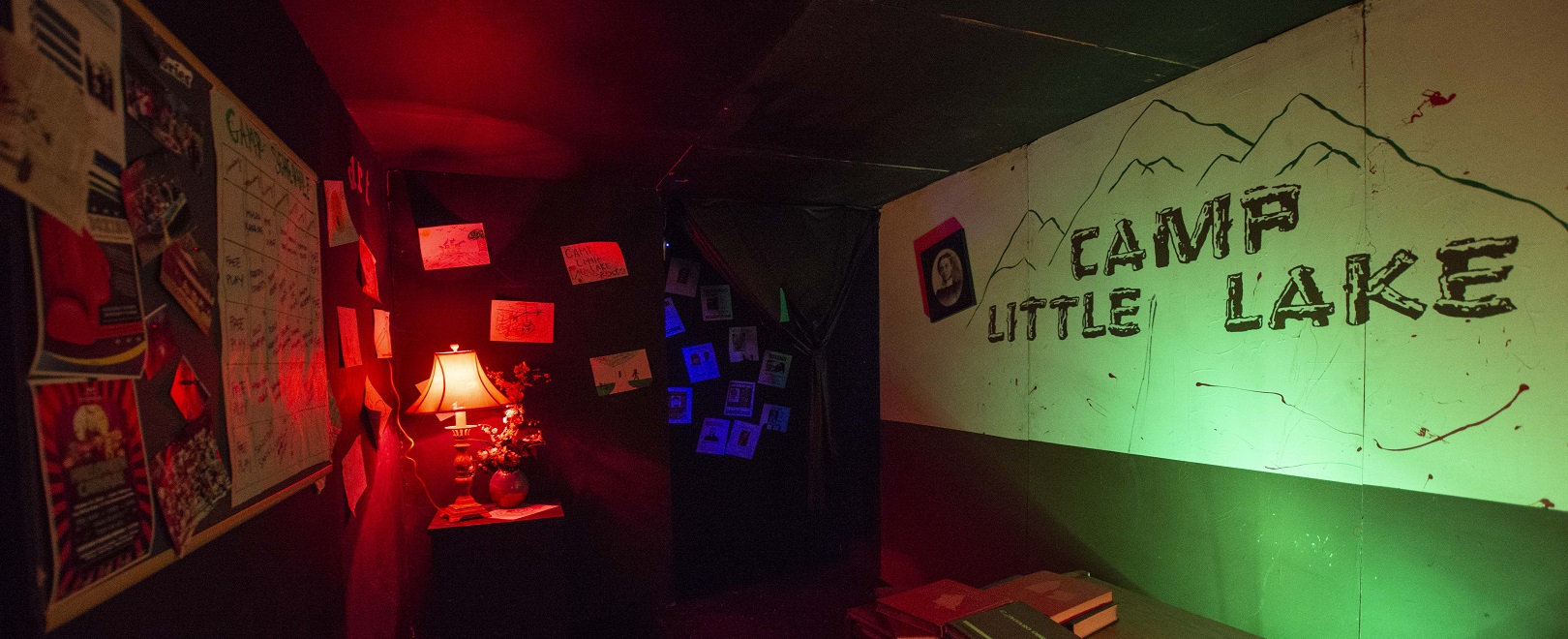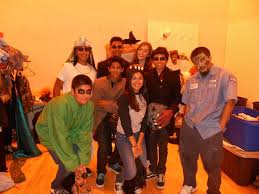 ______________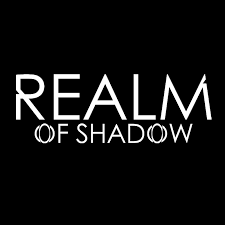 Realm of Shadow
Bellflower
This "gore-free" creeptastic home haunt brings an indigenous flair this year in Temple of the Fallen God, where guests will explore the sinister depths of an ancient monument and encounter the soul-thirsty god, Diabolki!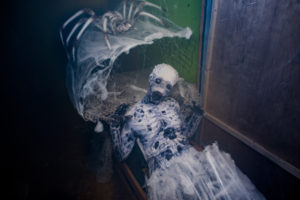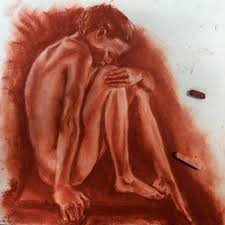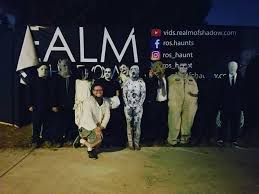 ______________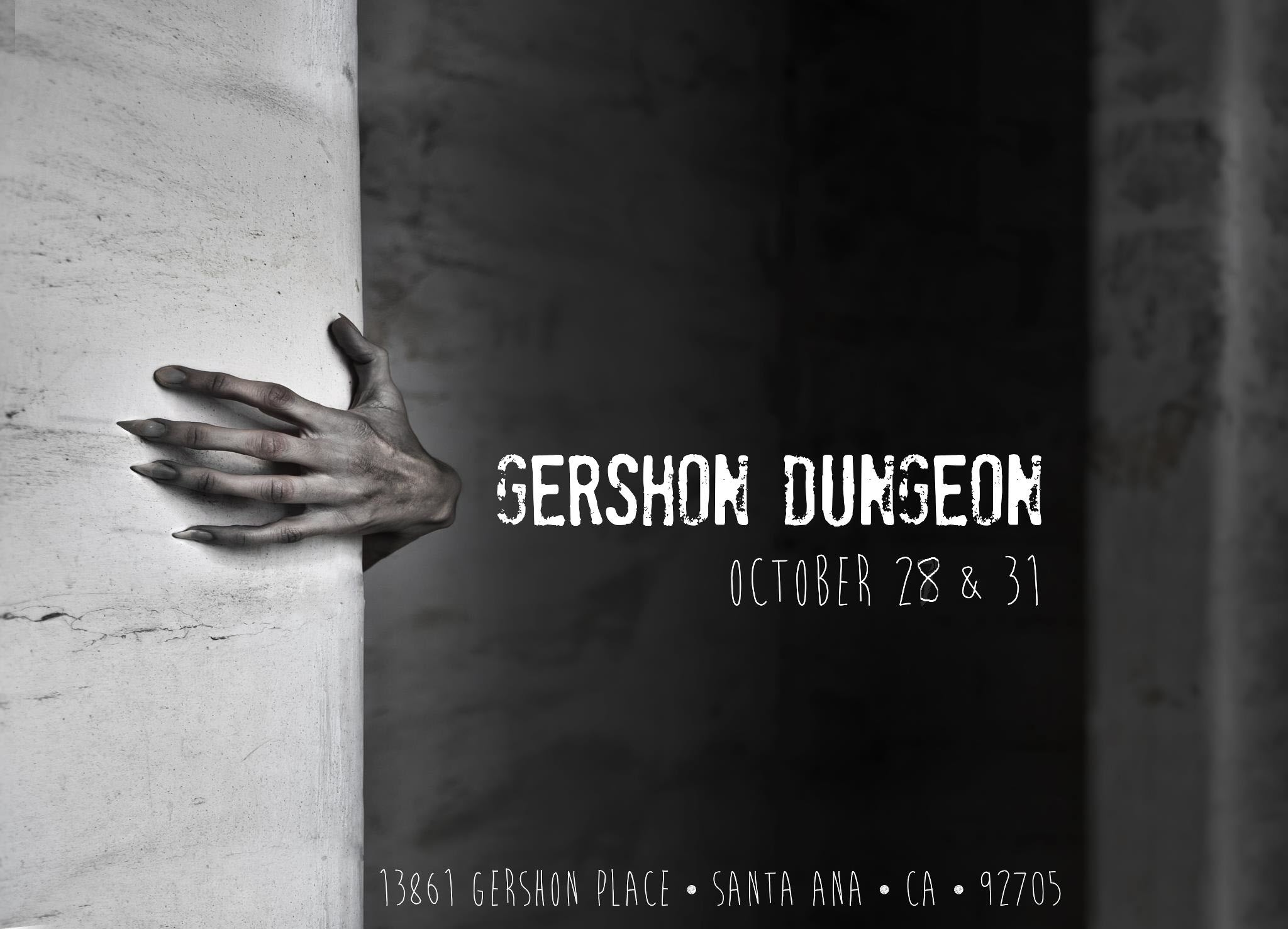 The Gershon Dungeon
Santa Ana
One of the longest home haunts in Orange County, this attraction tells the story of one Guinivere Holt, a cruel orange plantation owner who tortured her slaves. In modern day, the burial plot of the entire, long-lost estate has been unearthed, bringing heinous spirits and the ghost of the demonic Guinevere herself back to the realm of the living!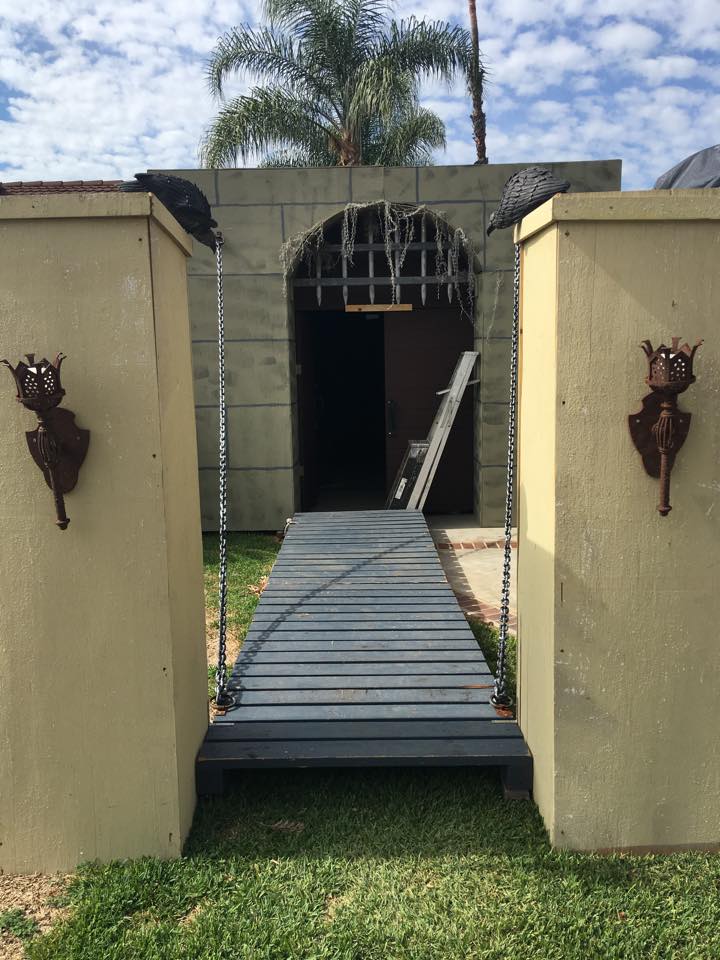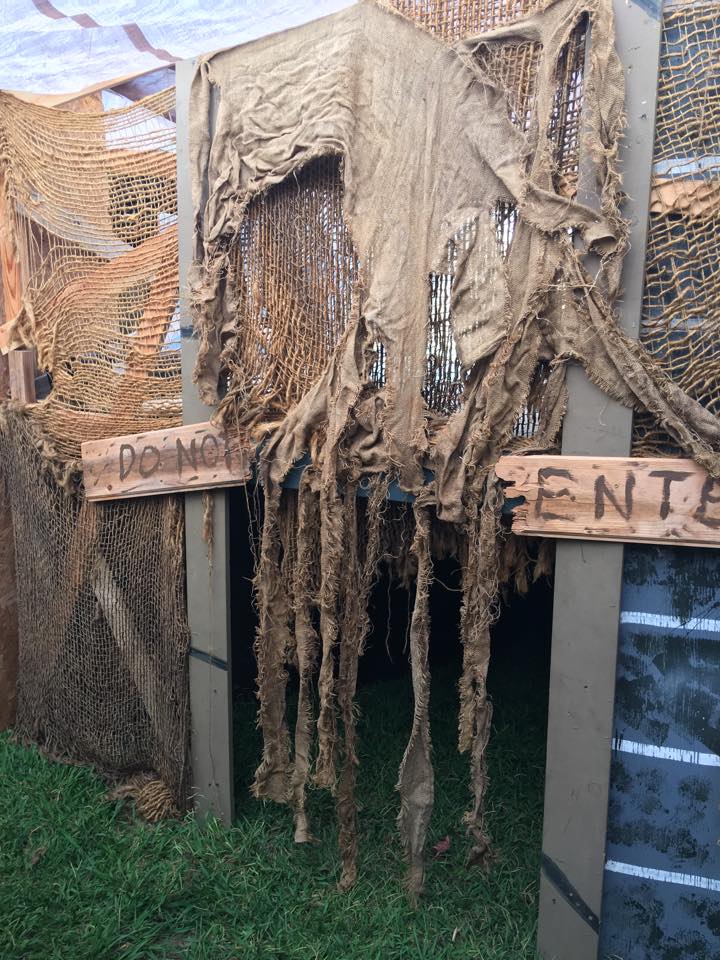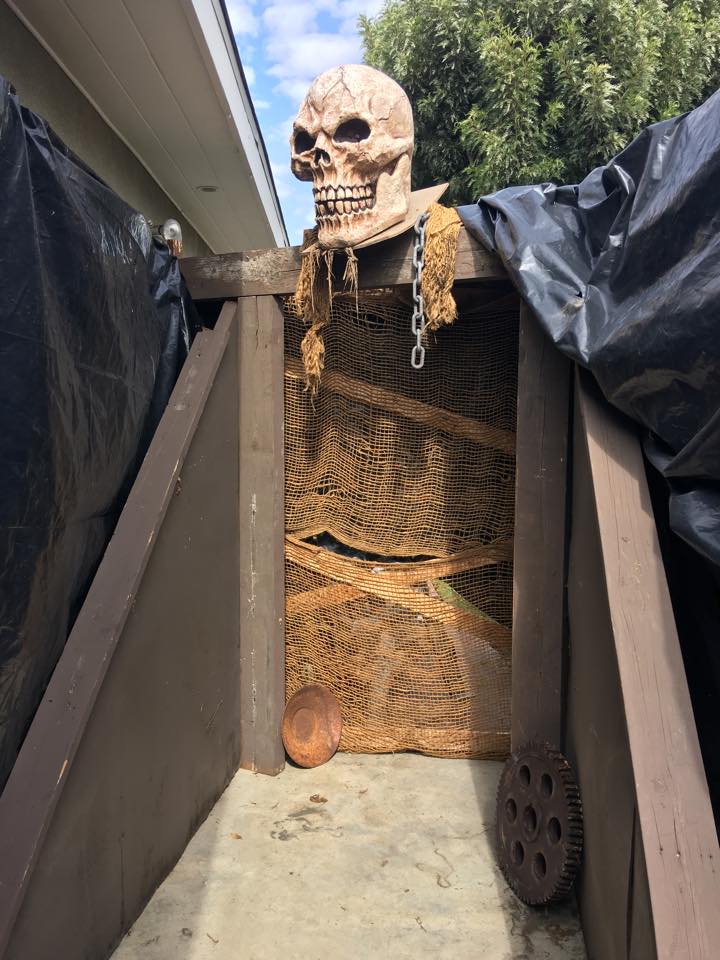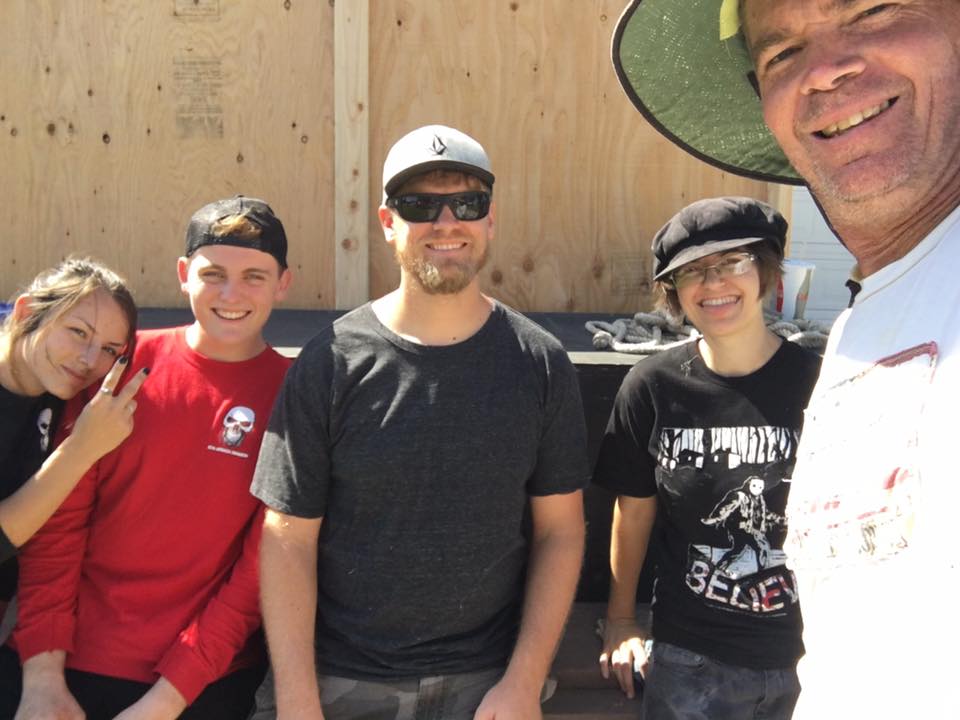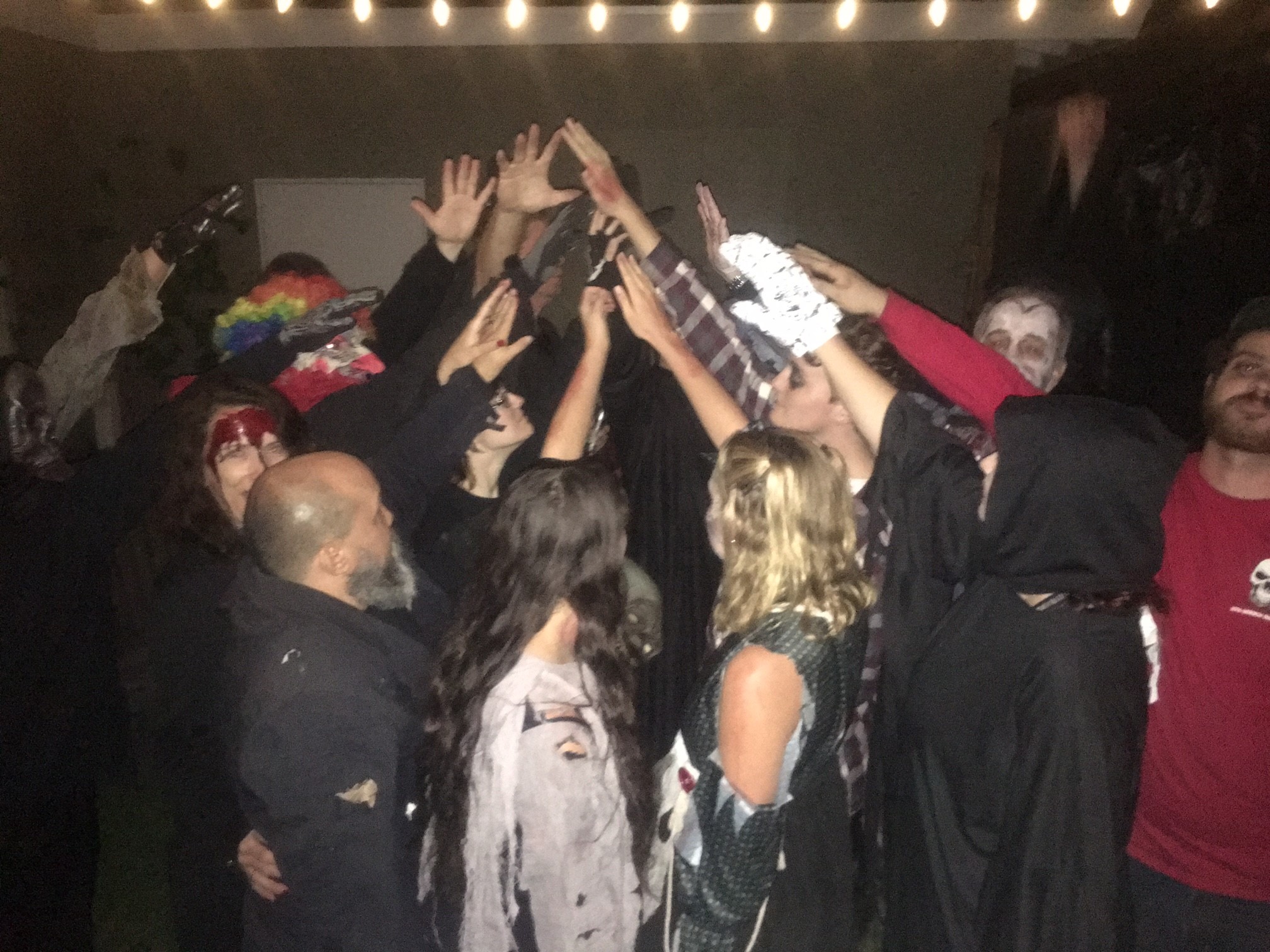 _______________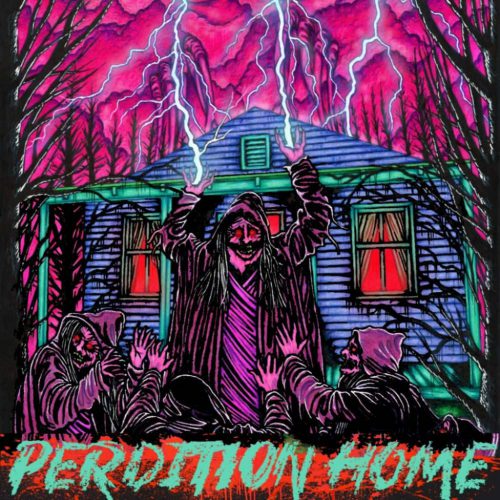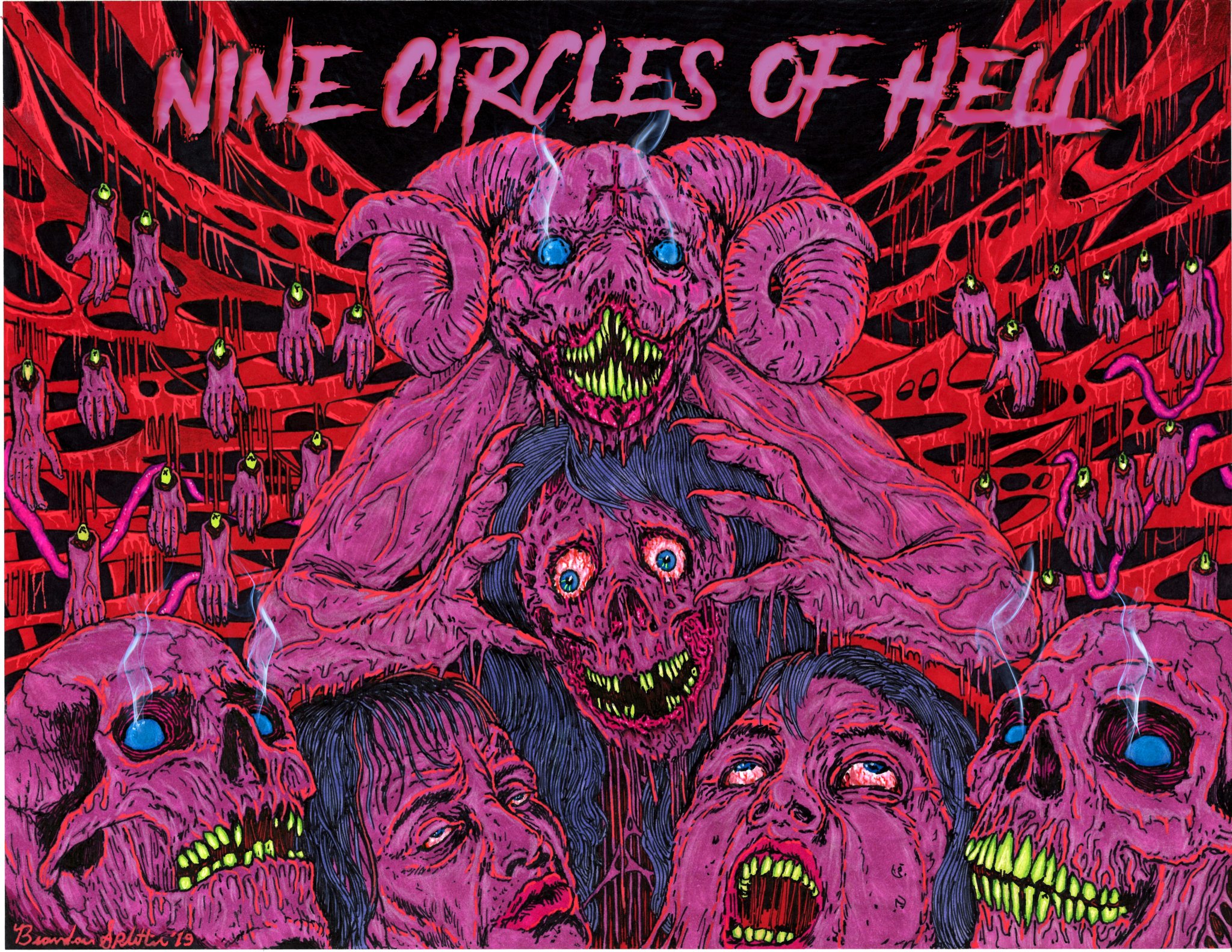 Perdition Home presents Nine Circles of Hell
Yorba Linda
Perdition Home did a tribute to serial killers this year in the form of Death Cult. This year, they go where those murderers have gone—all the way to hell. Taking a Machiavellian theme, Perdition will explore the 9 Circles of Hell, which is sure to be bloody, gory, intense, and absolutely disgusting. We can't wait!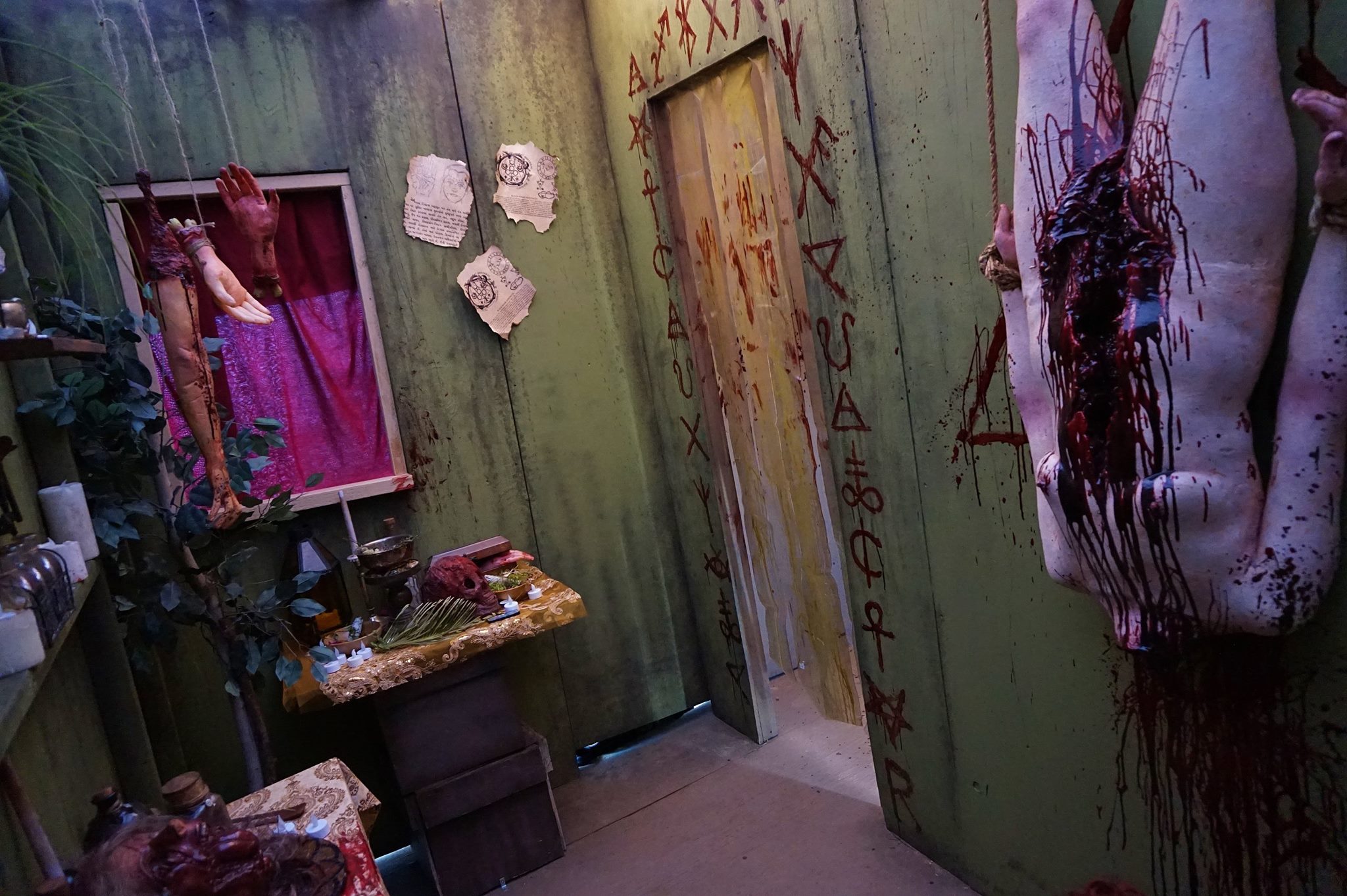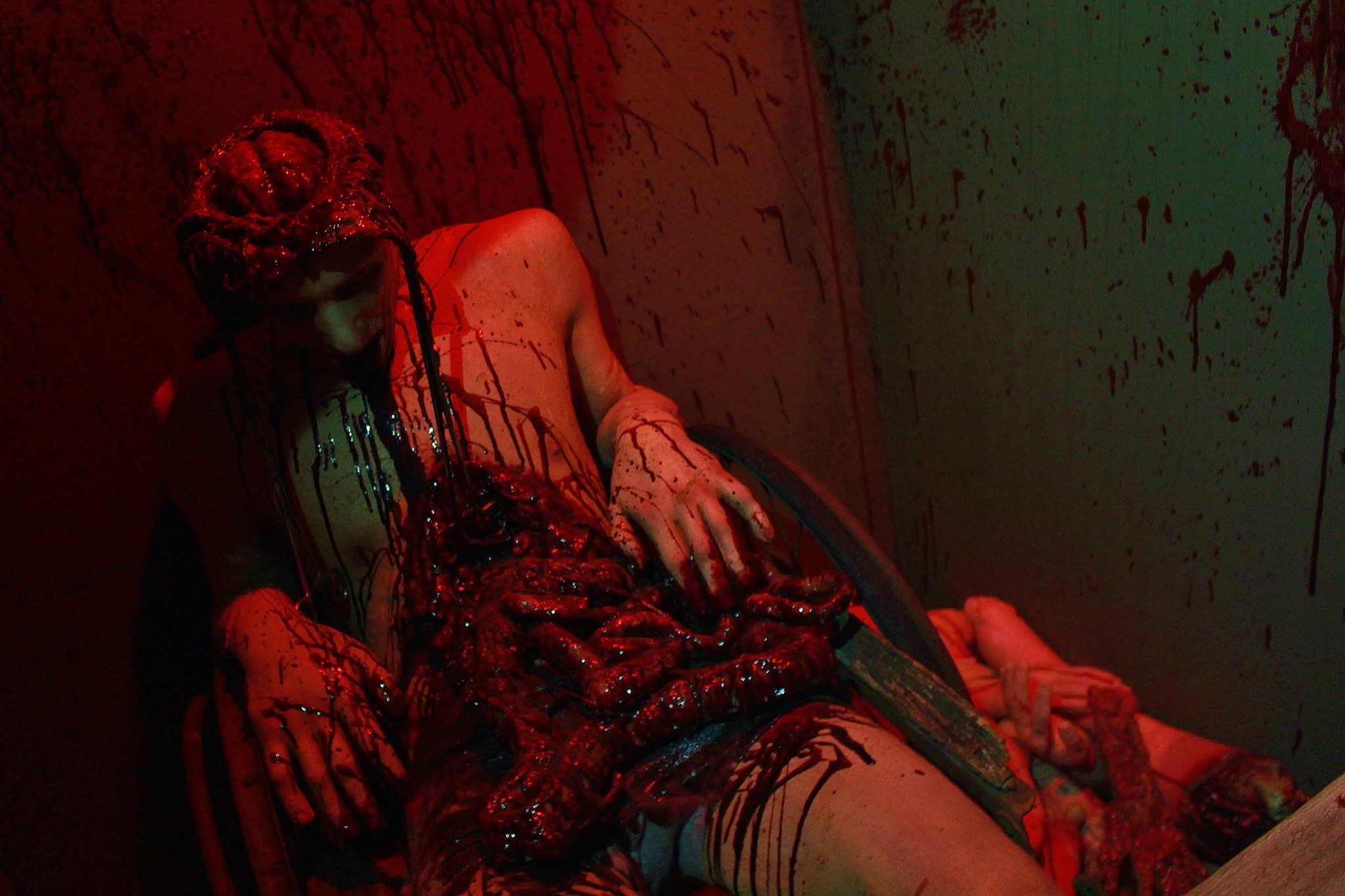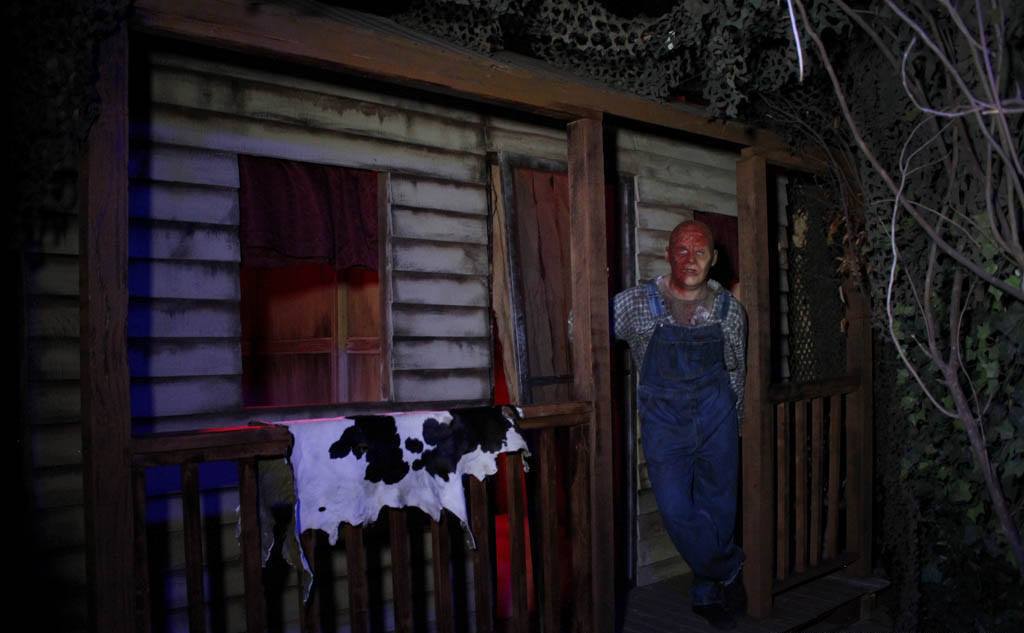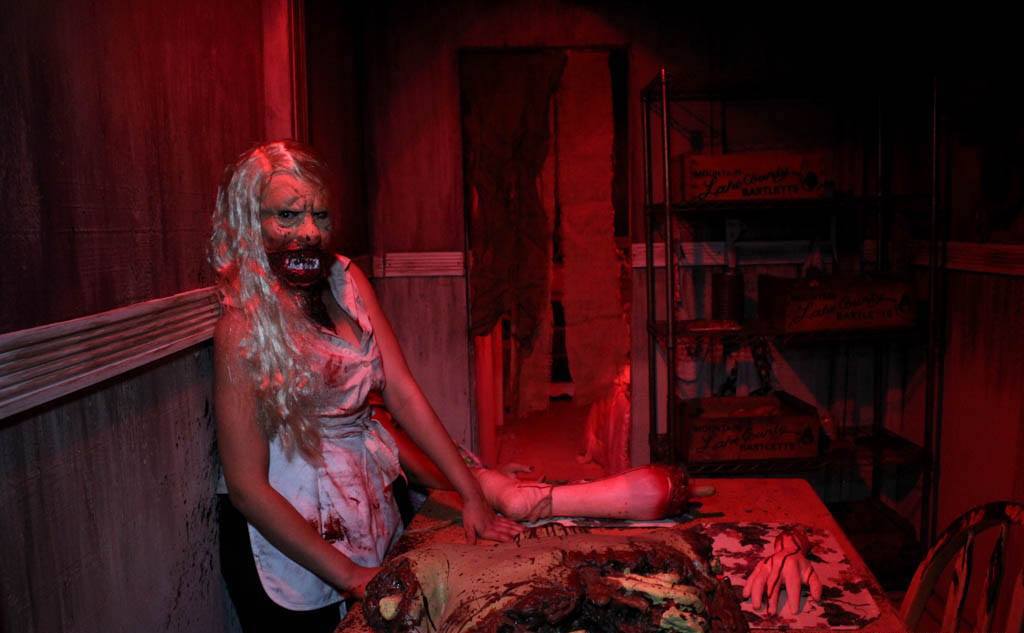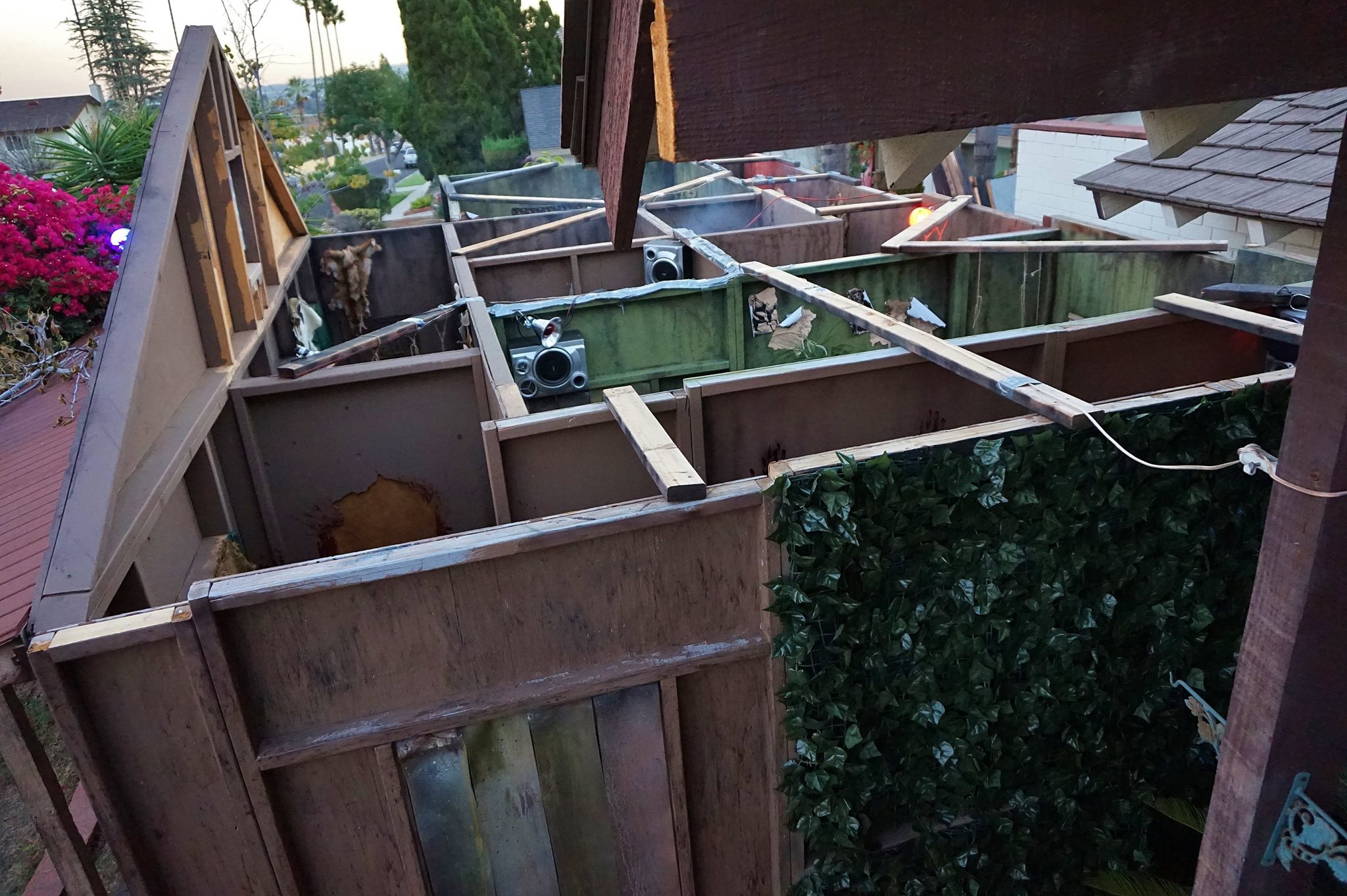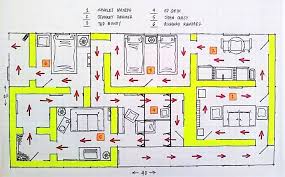 _______________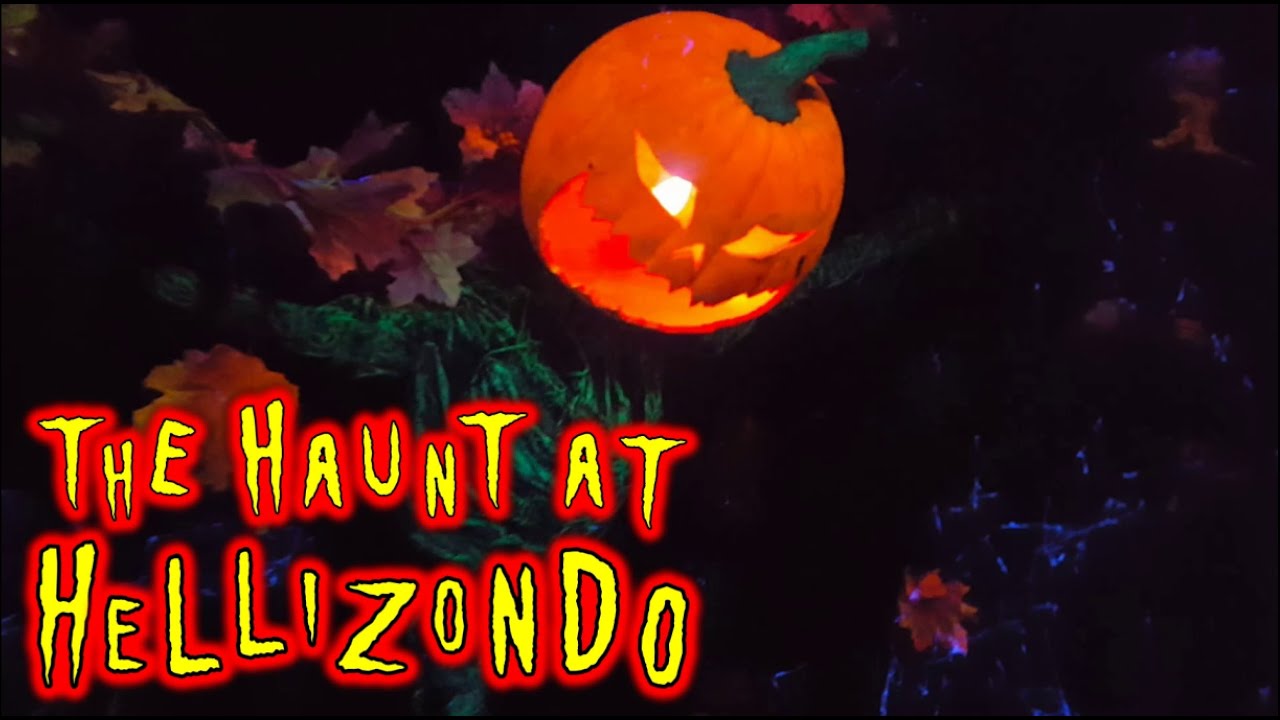 The Haunt at Hellizondo presents Lost Spirits of the Bayou
Simi Valley
This Simi Valley home haunt fixture for over a decade presents a case of Cajun creeps this year—it's third New Orleans theme in a row (and a return of 2017's theme). Sumptuously decorated, with different themes every year or two, it's a great local event put on by a family of passionate Halloween fans!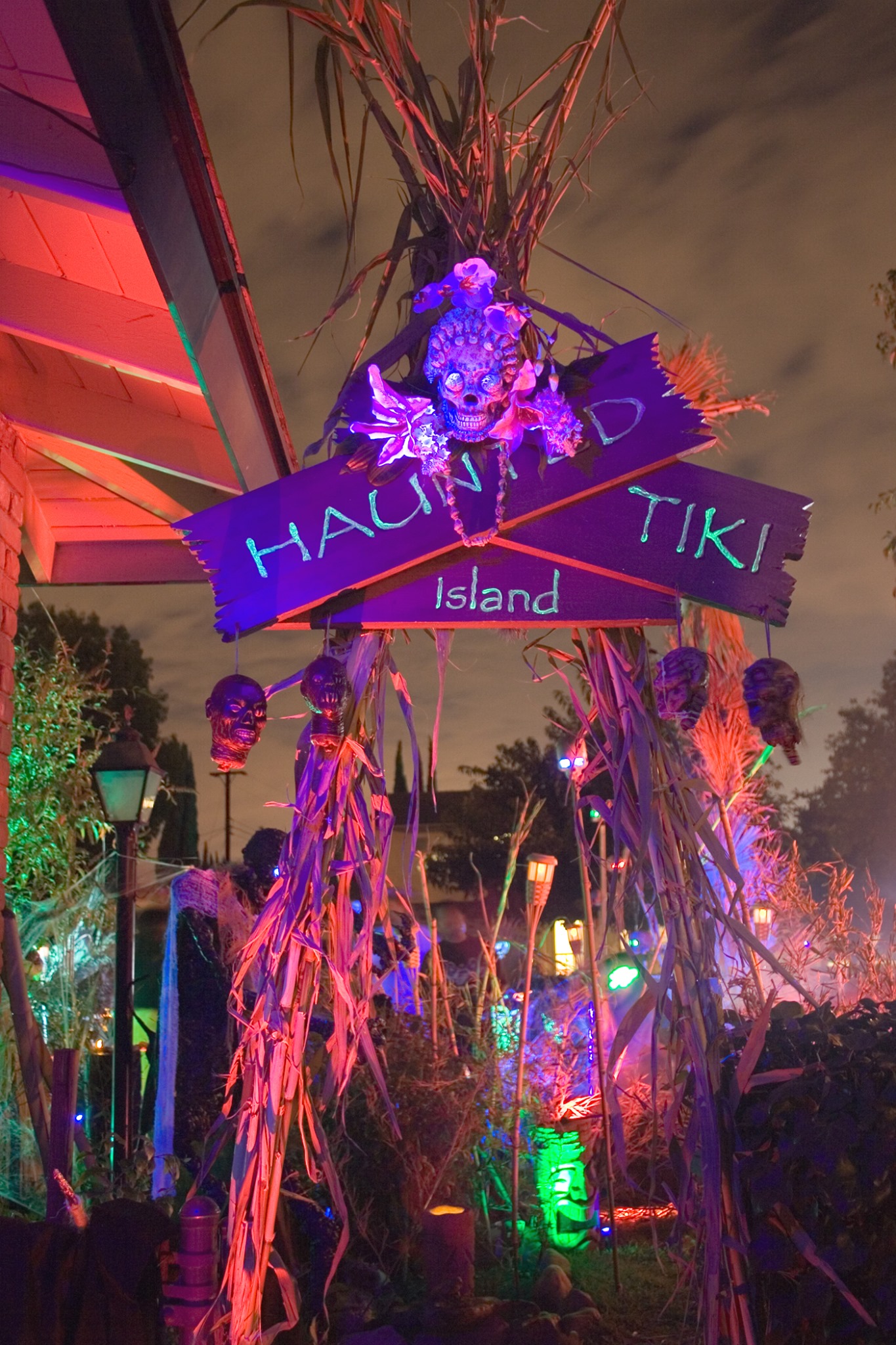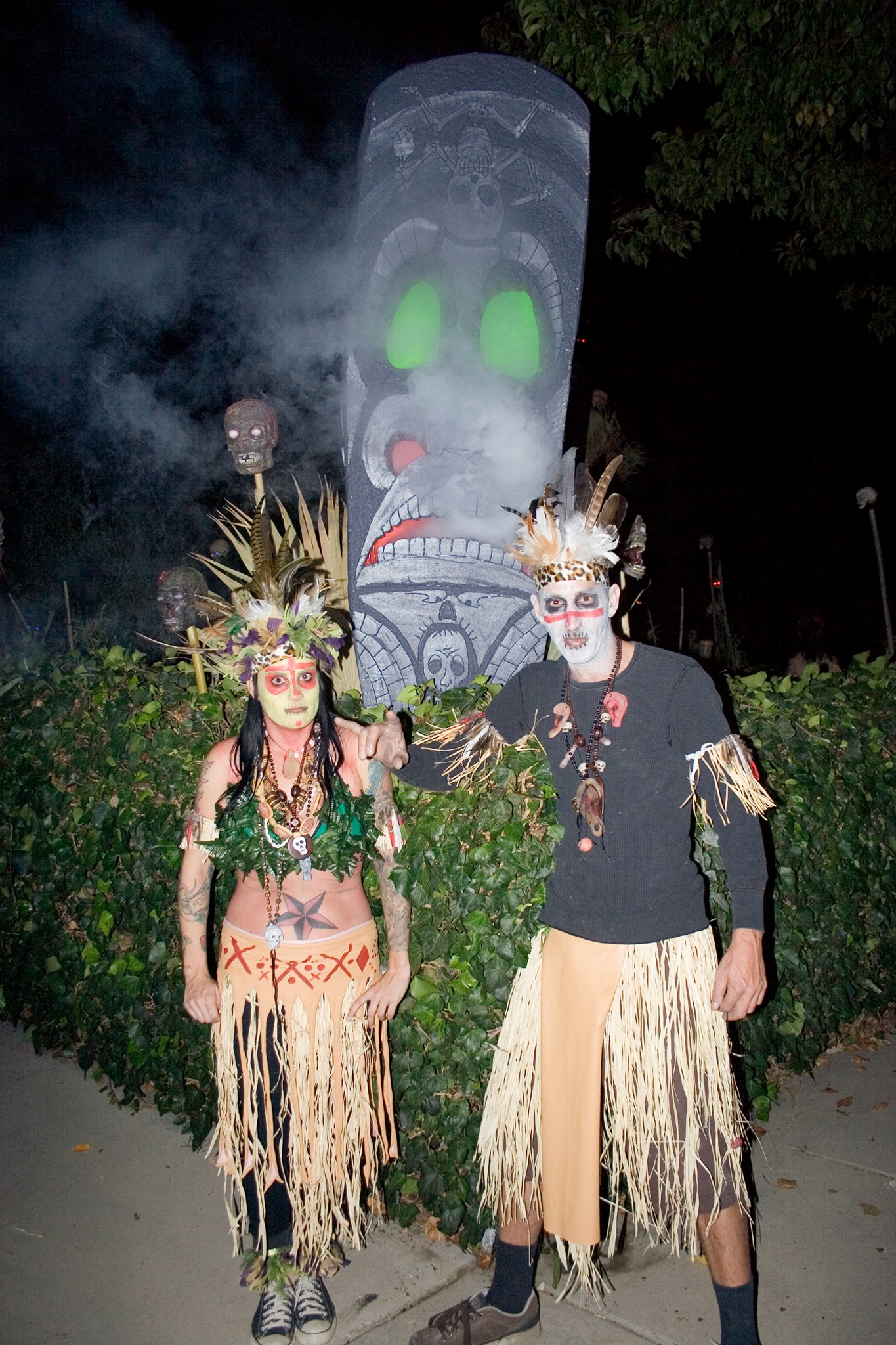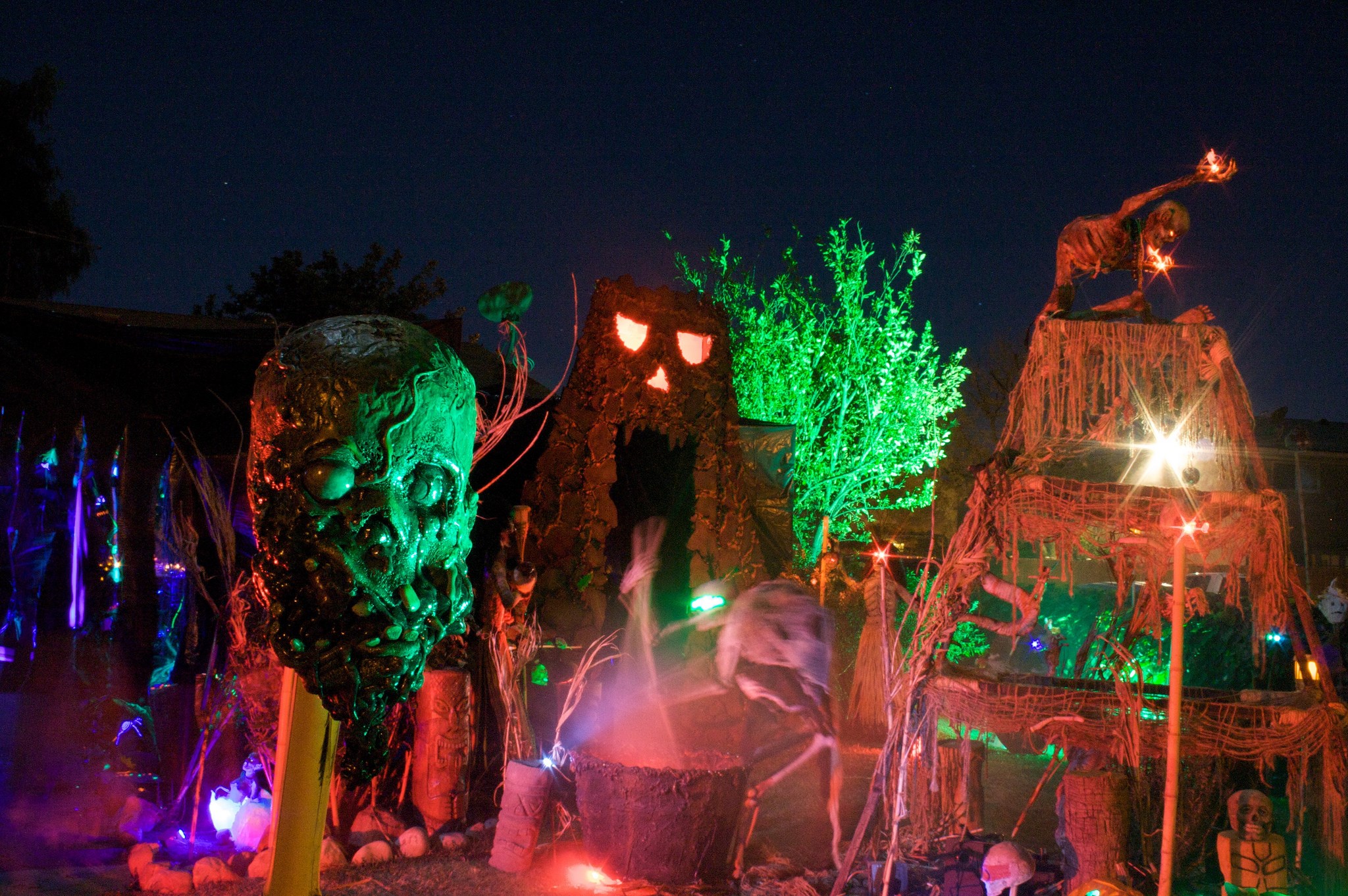 _______________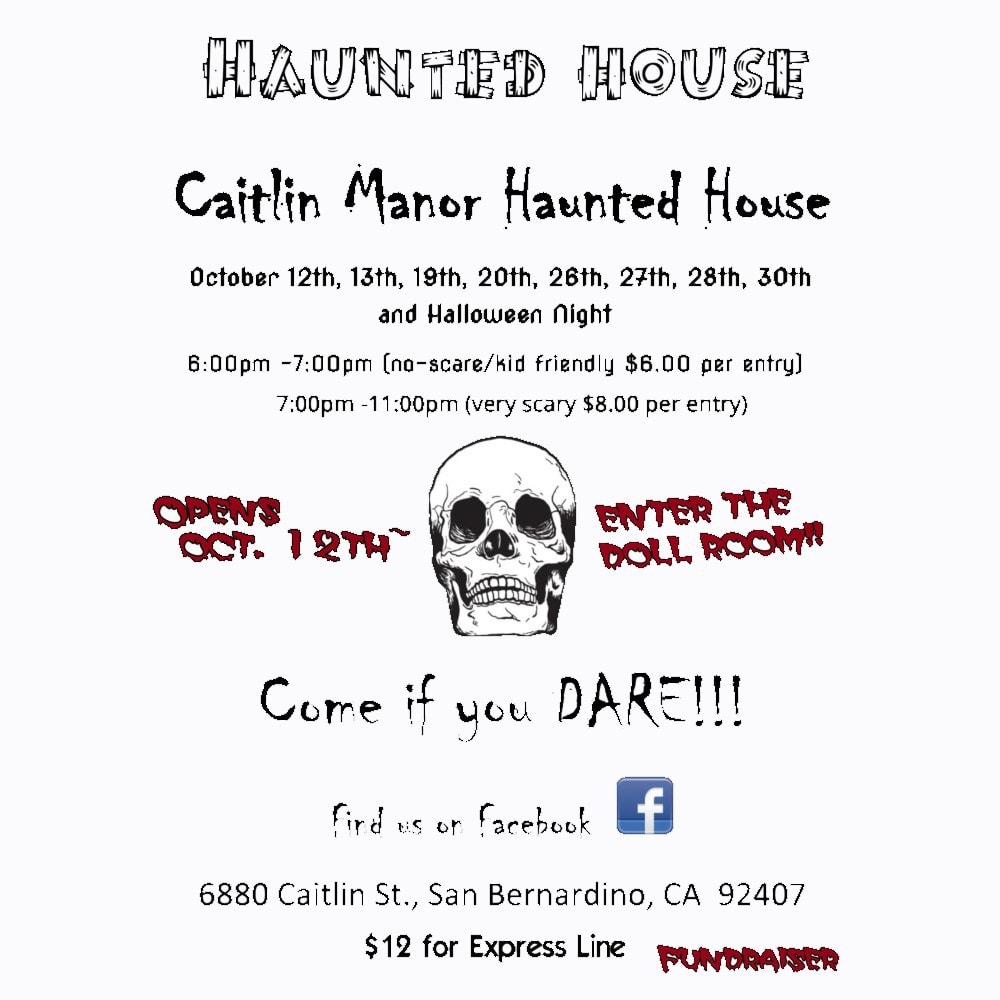 Caitlin Manor Haunted House
San Bernardino
This creepy, doll-filled home haunt is full of terror and promises a hauntingly unforgettable experience. $8 donation ($12 for express line) is required for admission. Proceeds help fundraise for medical expenses for the family's Metachromatic Leukodystrophy-diagnosed daughter.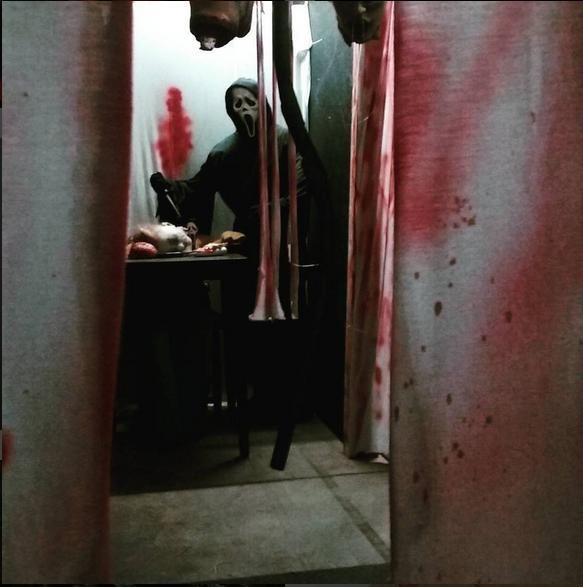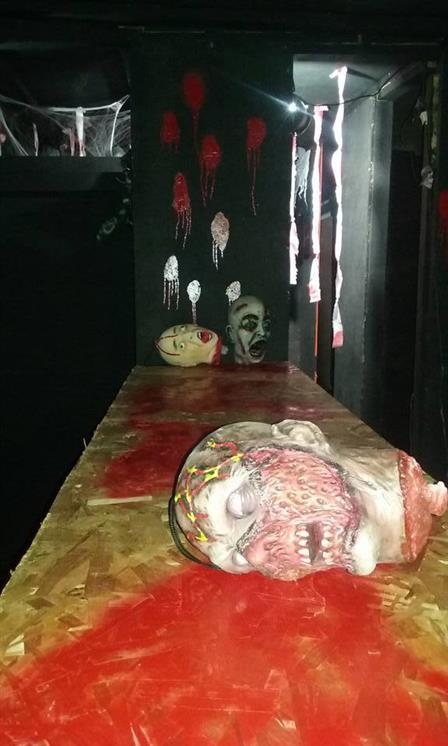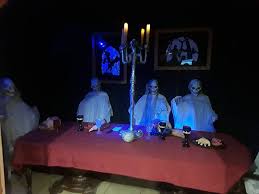 _______________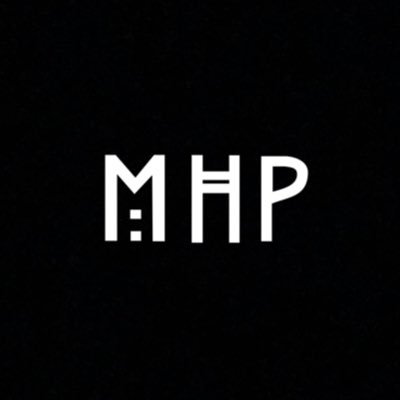 Murder House Productions
Thousand Oaks
Among haunt critic circles, last year's out-of-nowhere breakout newcomer of the season was, without a doubt, Murder House Productions, a home haunt located all the way out in Thousand Oaks, not far from Reign of Terror.
In just one year, Murder House Productions has thoroughly outdone itself, crafting a whole creepy and unsettling world that keeps guests on edge throughout their walk through Resurrection. The scares are bountiful and intense, and the ambiance wholly chilling. Going through the maze, one can't help but grow nervous and suspicious of every shadow and misdirection. They could be just static objects, but they seem to have a knack of becoming something more horrific! And that illustrates the genius that Kyle and Aurora have brought to the storytelling and consideration of their production. All the construction, set dressing, programming, audio mixing, and effects calibration requires an immense amount of time and resources. And Kyle and Aurora and a few assistants have certainly poured in that work!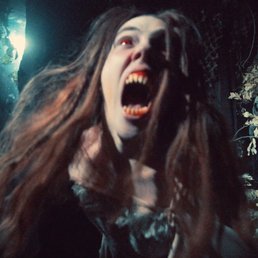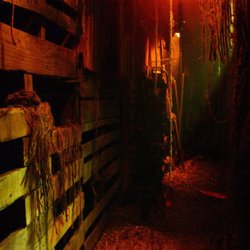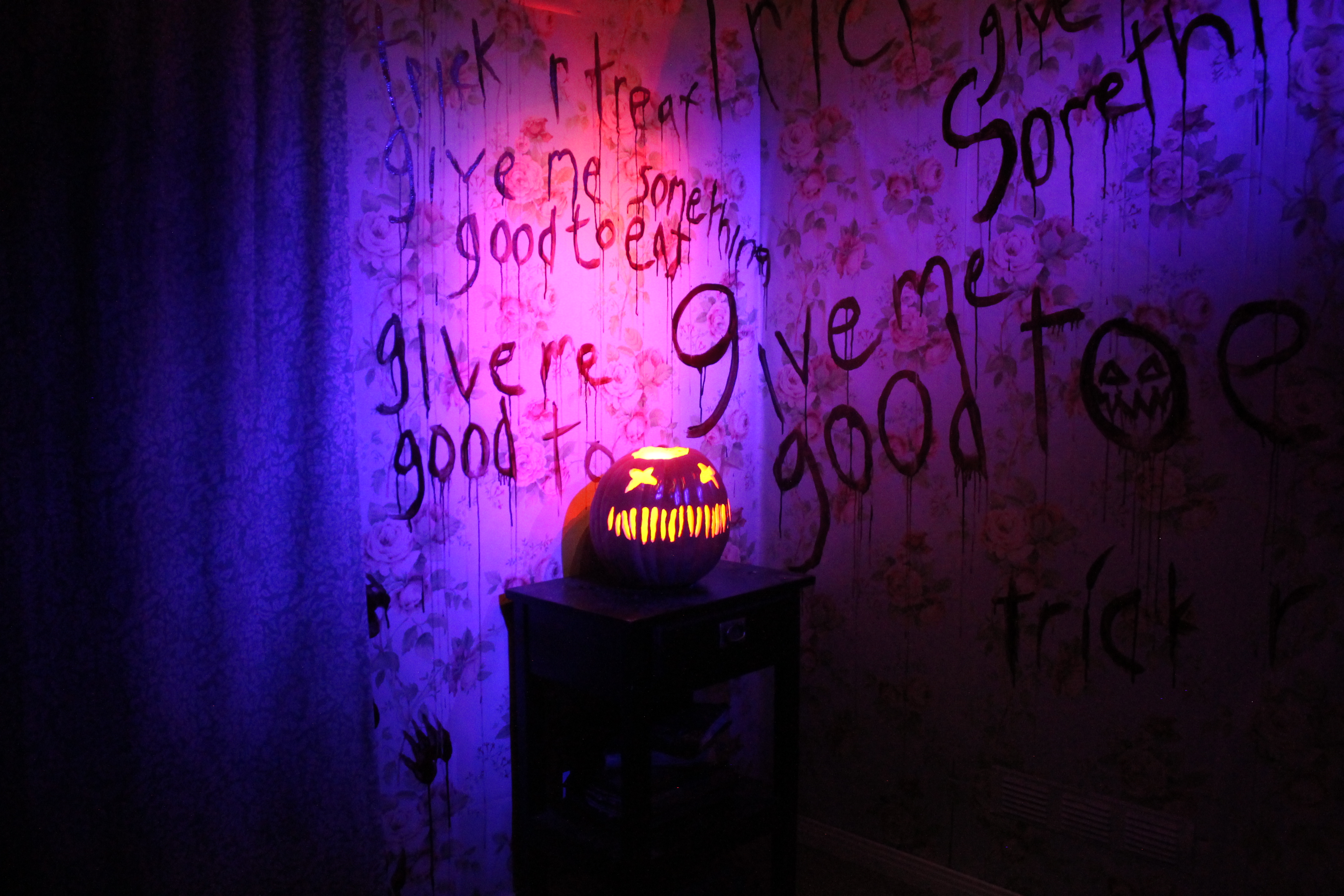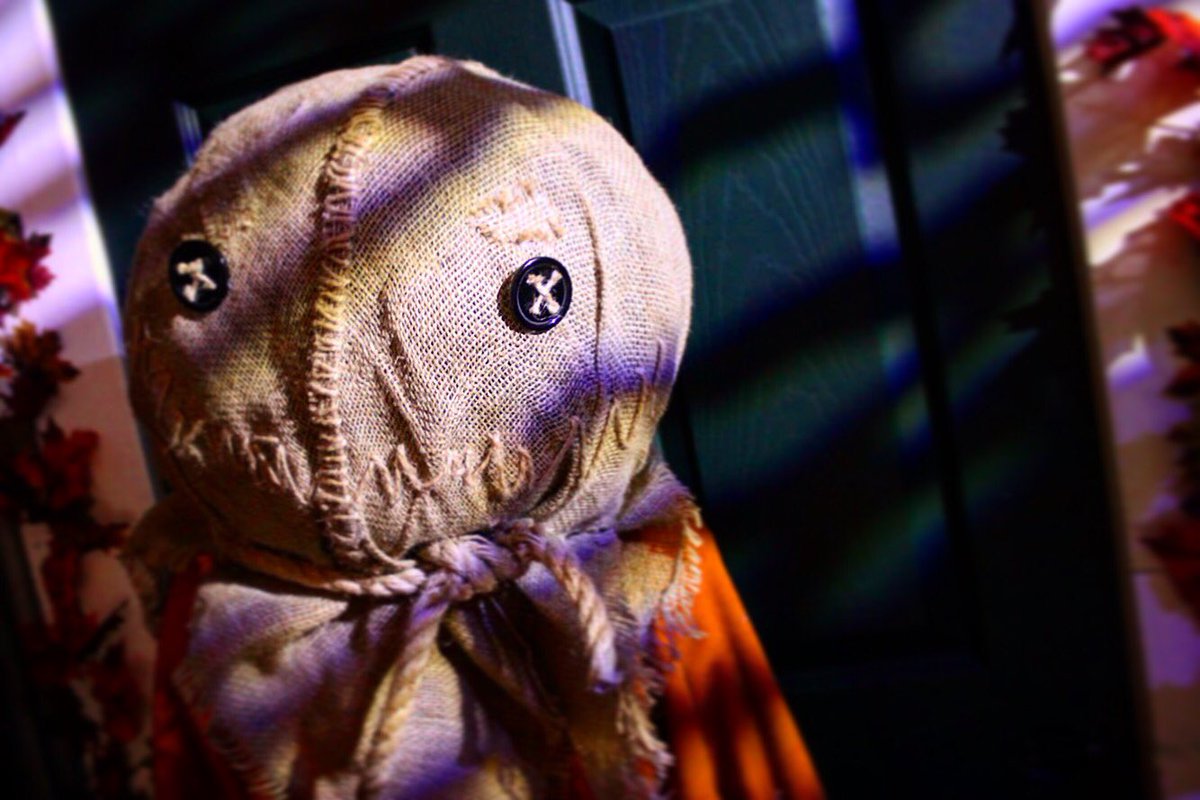 ______________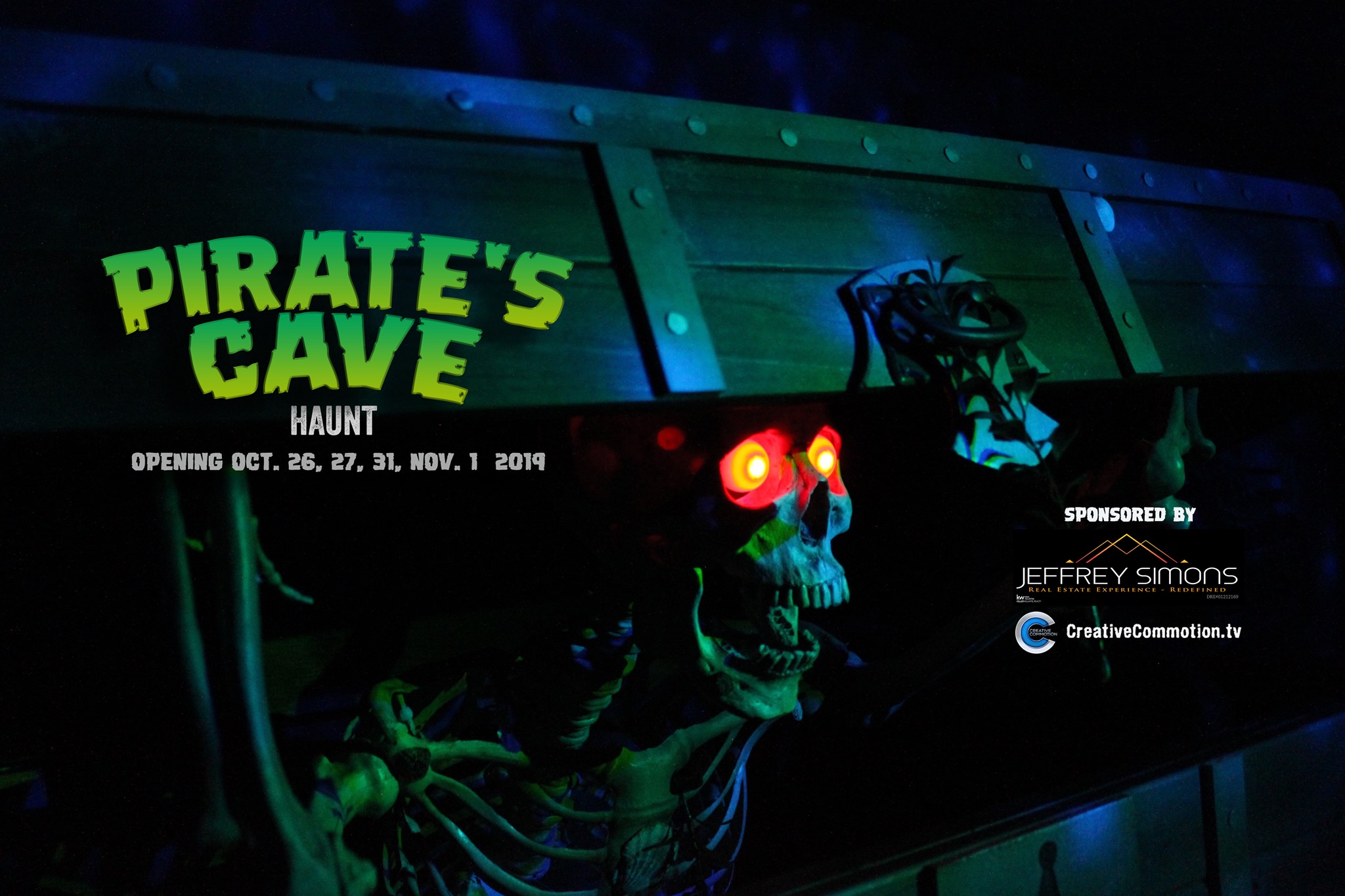 Pirate's Cave Haunt
Orange
Since 2000, The Pirate's Cave has been a premiere stop for trick or treaters in the city of Orange. During the expansion of our haunt, a long forgotten pirates cave has been discovered. Since then, many have entered seeking treasure, but none have returned. Legend says the cave is haunted by undead pirates from ages past. Are you brave enough to venture through the graveyard, sea monsters, time tunnel, and into the siren's layer?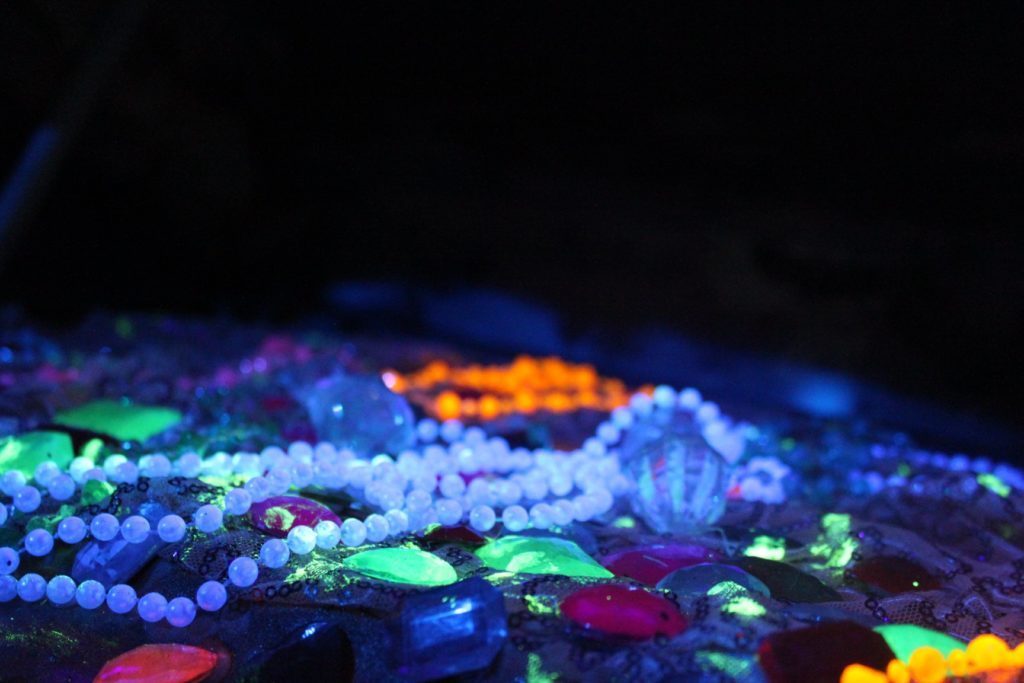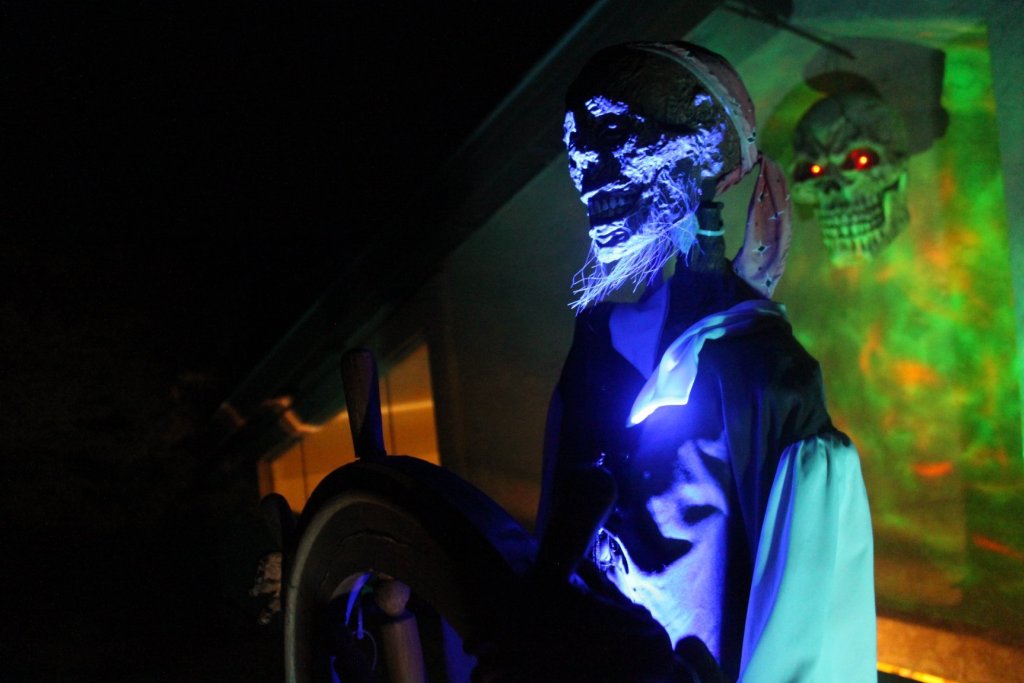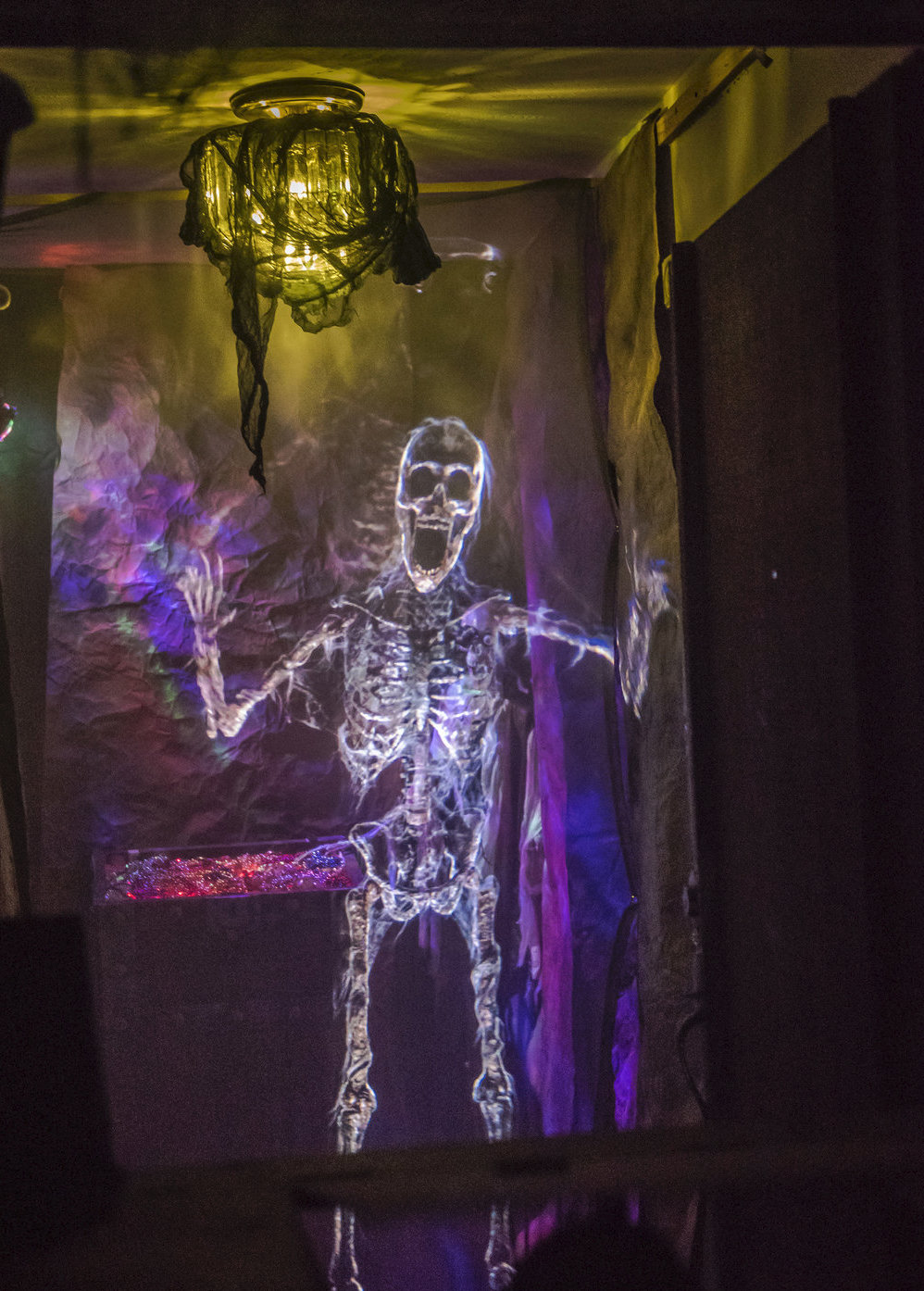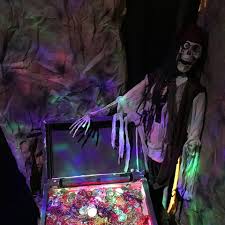 ______________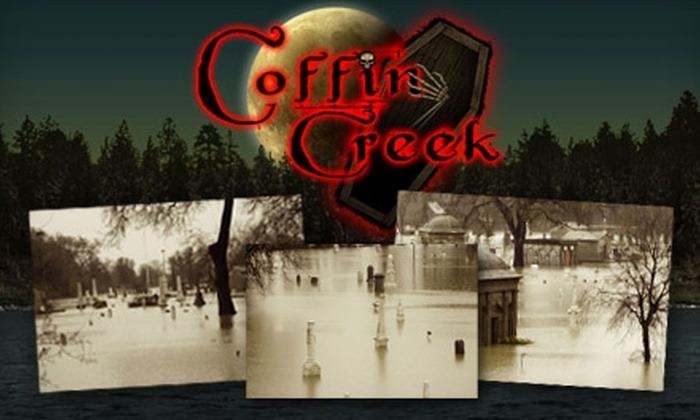 Coffin Creek
Corona
Coffin Creek is one of the best kept secrets of the Inland Empire. Occupying Crossroads Riverview Park in Corona, Coffin Creek is heavy on the kind of atmosphere that only a locale like Crossroads can provide. There aren't many roaming scareactors, because they're all confined to their respective nooks, providing fantastic and genuinely eerie scares.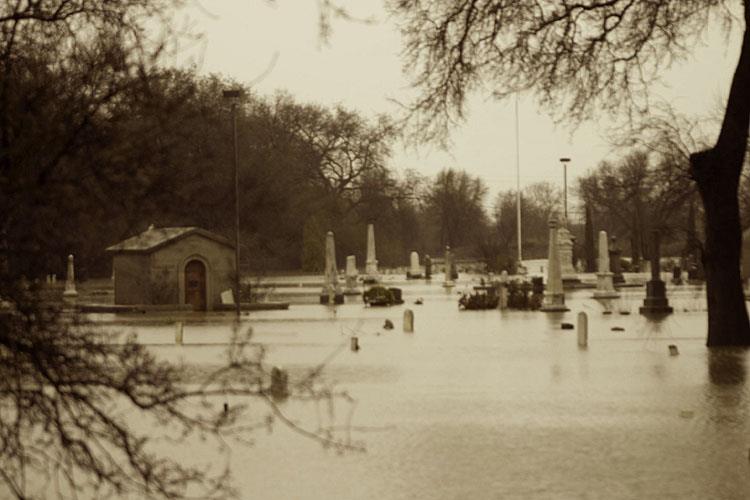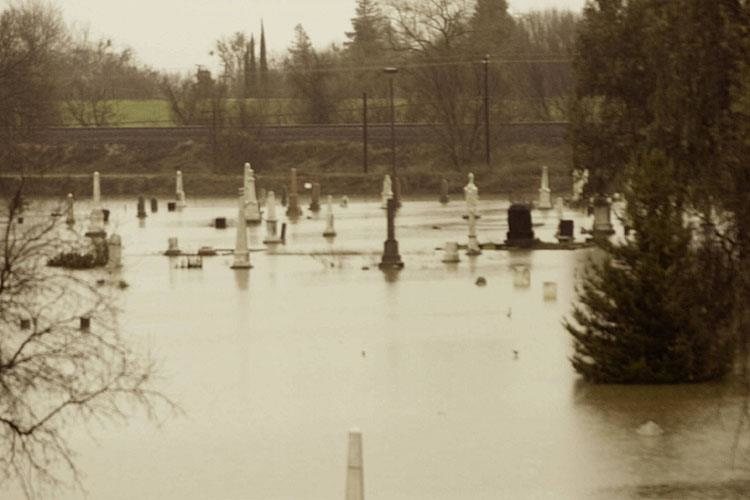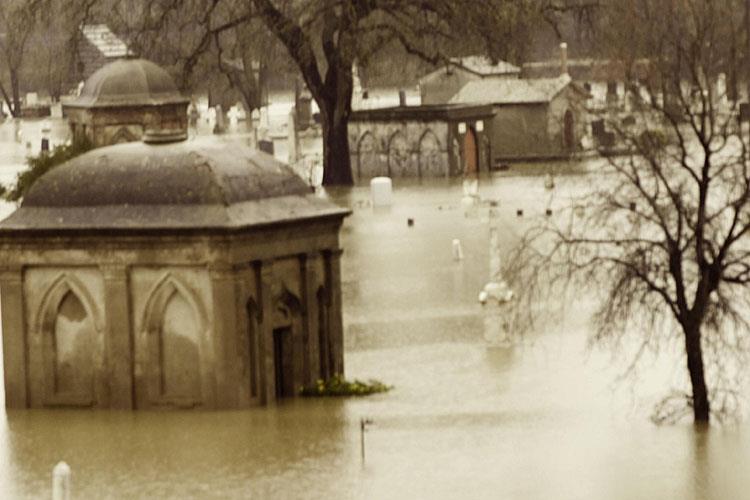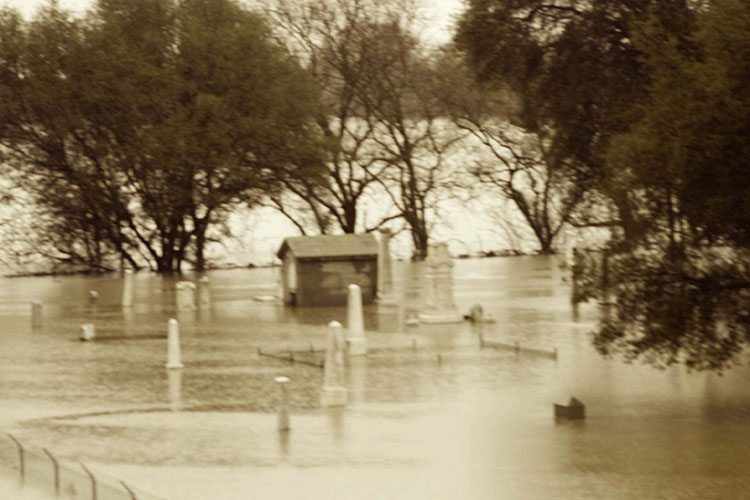 ______________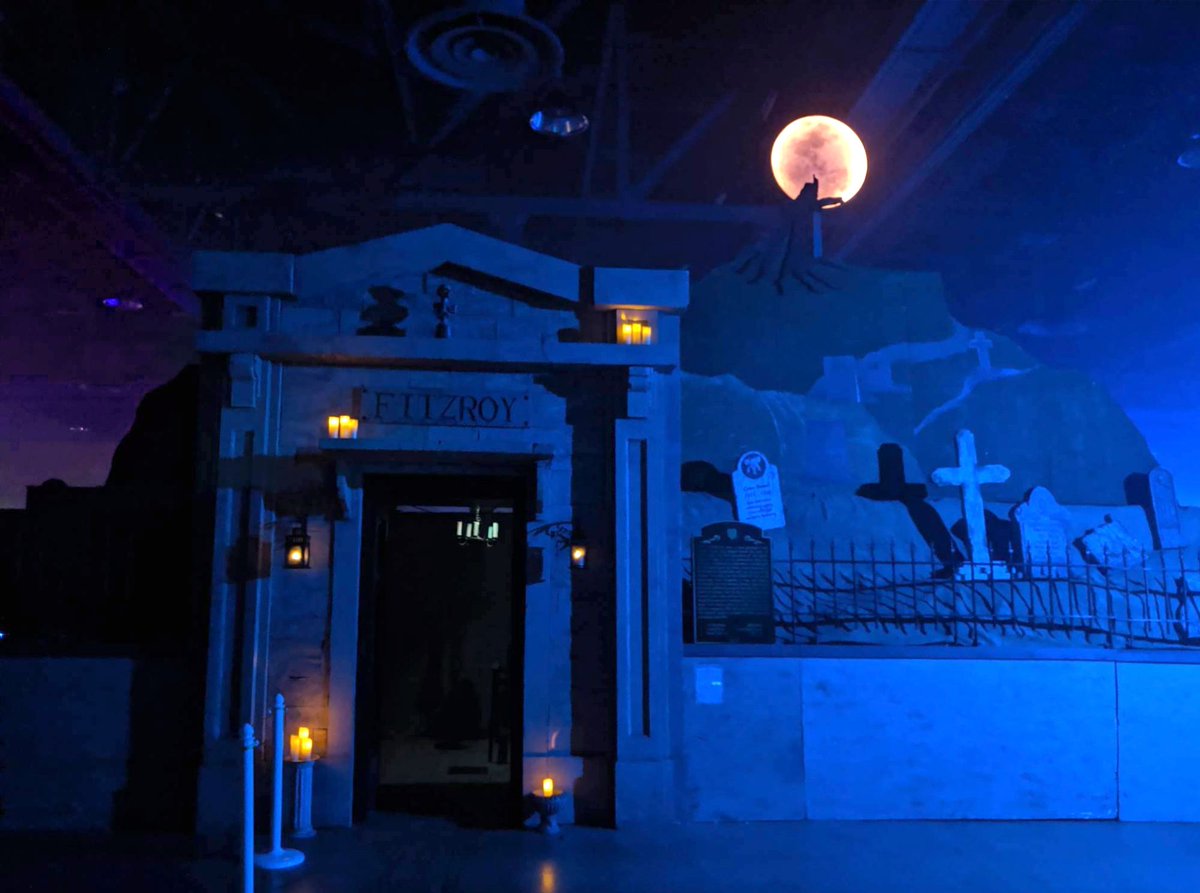 Gothic Hills Cemetery
Sylmar
In 2016, the small community haunted house in someone's backyard had a queue line down the street with more than an hour wait time on average. "It was our first big year, and we were just getting started with the Fitzroy storyline. We weren't expecting such a great response. It was exciting," says Troy Yu, the creator and producer of the event. That response included a nomination for 2016's "best home haunt" by Hollywood Gothique and an invitation to showcase the haunt at Midsummer Scream, the world's largest Halloween and horror convention at the Long Beach Convention Center.
As they were beginning the initial planning to appear at the convention, the team was sidelined by an unexpected loss of the home they haunted. "The landlord where I was living did not renew our lease," Troy explains. "We weren't given any warning. When it expired, we had to hurry and find a new home fast. The urgency of moving meant we had to dispose of the haunt. It was devastating for me. I'd spent over a decade of working on this, and it was all gone in a weekend. I didn't think I'd ever celebrate Halloween again."
But after settling into their new home, the spirits are restless. Troy and Creative Director, Aaron Bolton, were invited back to the convention this year and created an exciting new experience from scratch for Midsummer Scream's Hall of Shadows. And it was a hit. "It was the hardest we'd ever worked in our lives and it was a huge challenge. But, everyone seemed to love it. That's all that matters to us." Troy said. And now, they are ready to bring the cemetery back to life at their new location in Sylmar, CA. "We built the haunt for Midsummer Scream which had no space or shape restrictions. We've been working hard to fit that haunt into our small backyard and add more to it. It's going to take a bit of magic."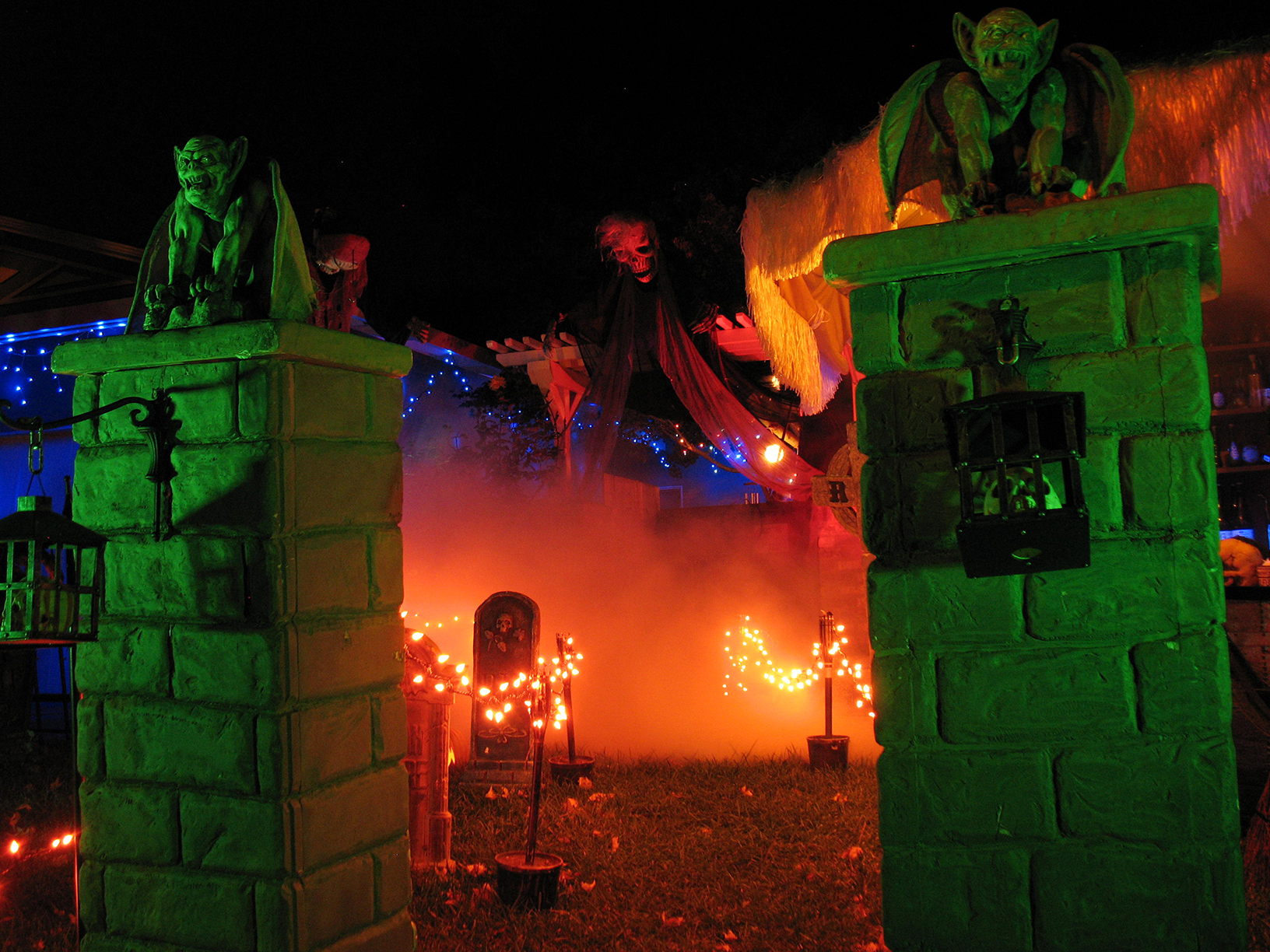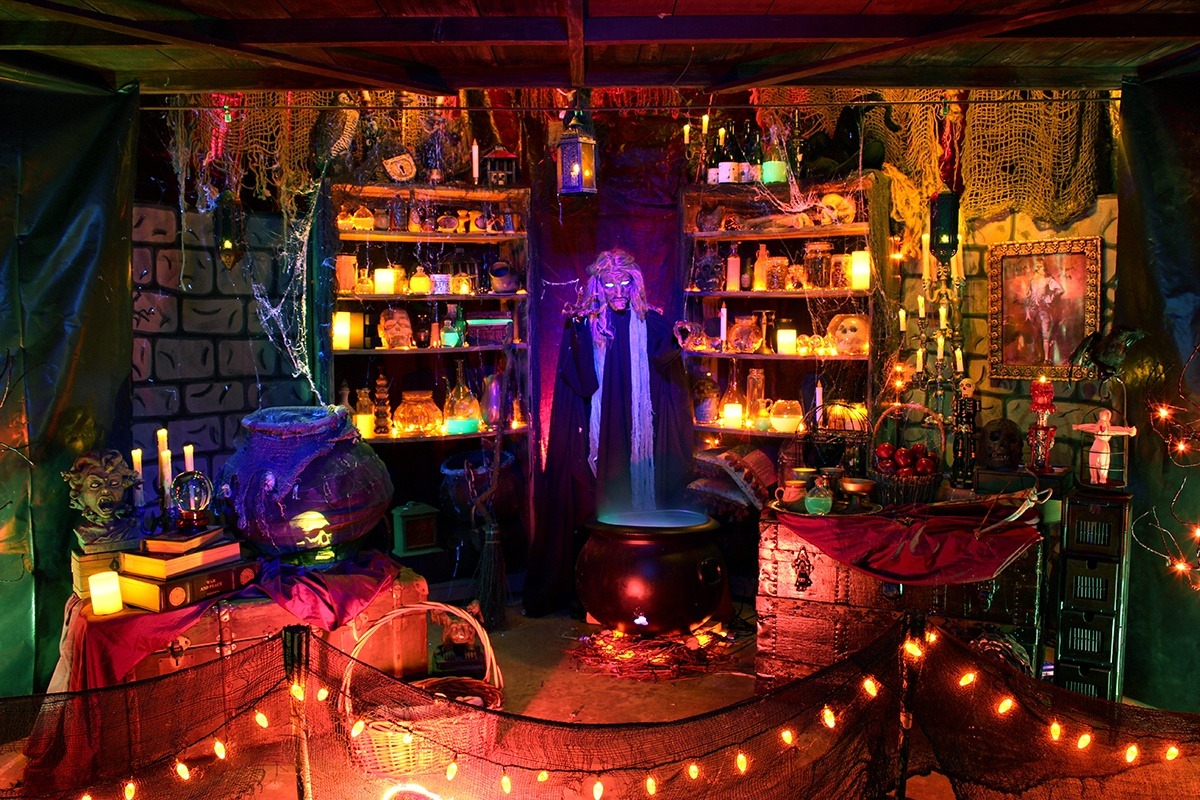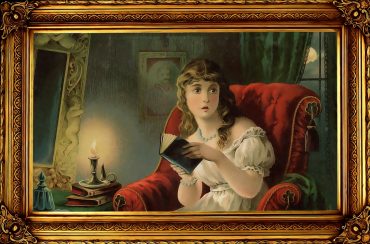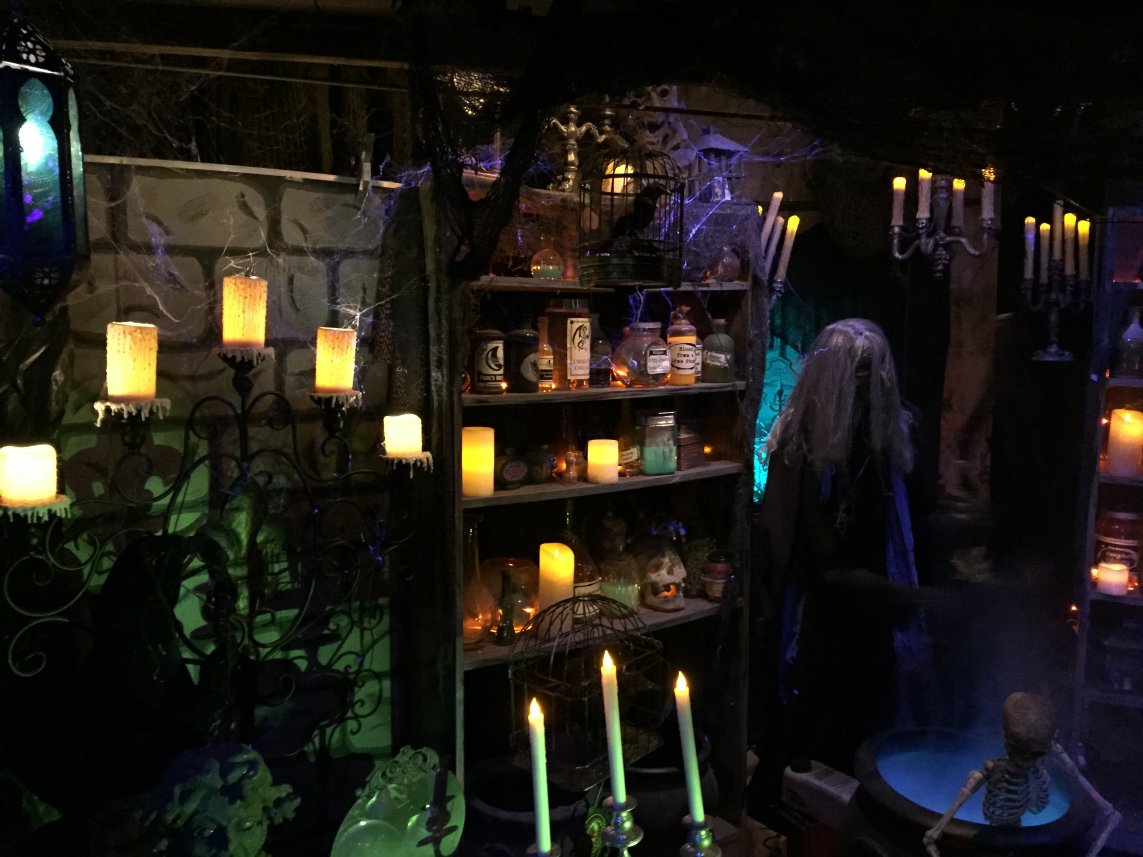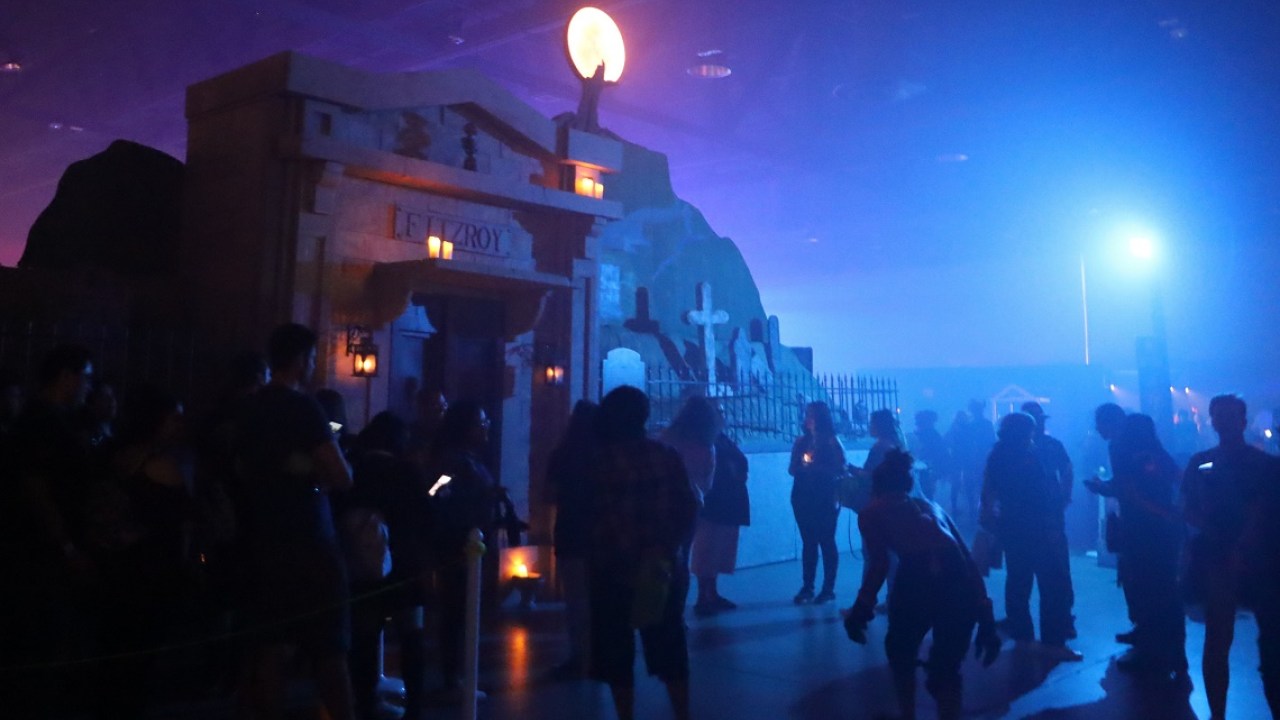 _______________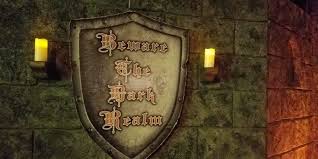 Beware the Dark Realm
Santa Clarita
Beware the Dark Realm is a FREE non profit Halloween Haunt to help raise funds for the local non profit SCV Domestic Violence Center. Beware The Dark Realm originated in 2013, however the haunt owners have been building home and professional haunts since 1971. Beware the Dark Realm haunted house is a high intensity walk-through attraction filled with terrifying live monsters, amazing special effects, and incredible sets, making this one of the premiere home haunts in California.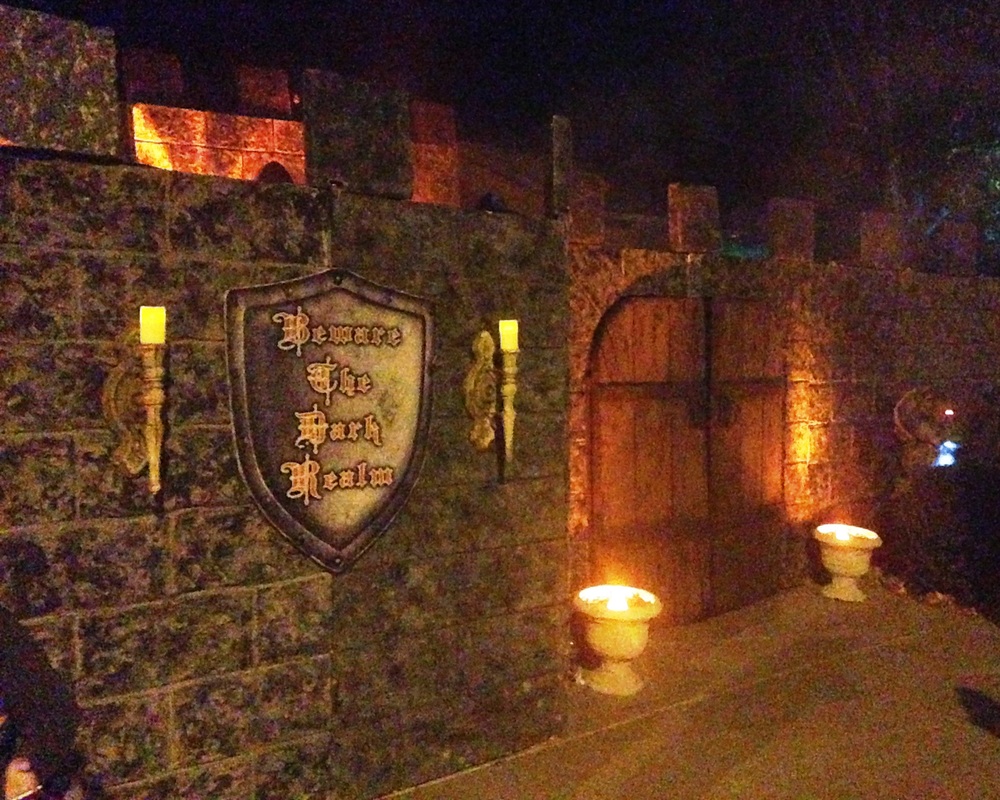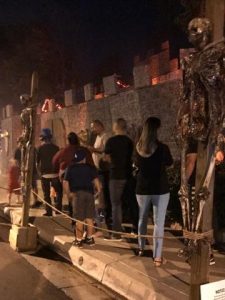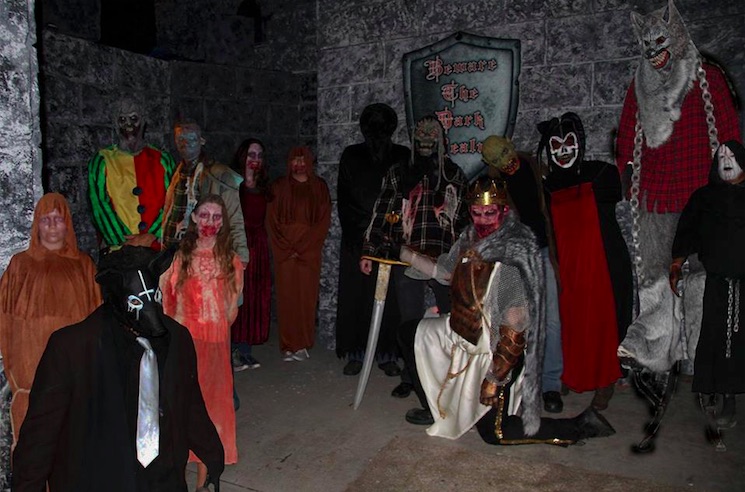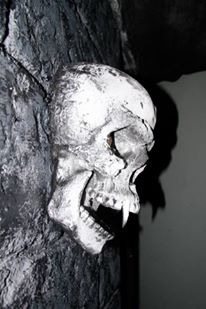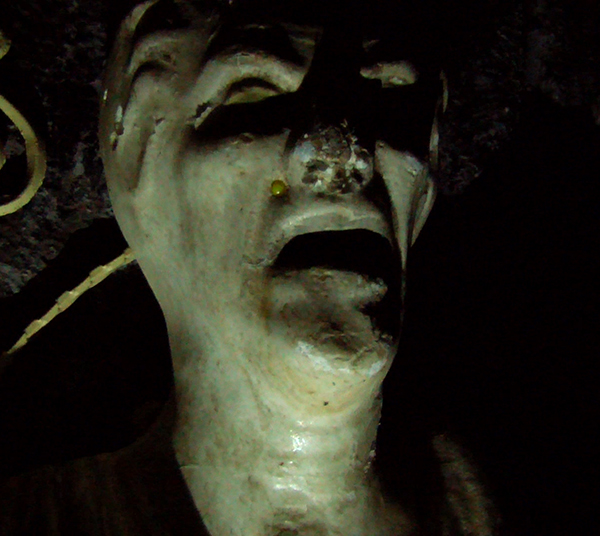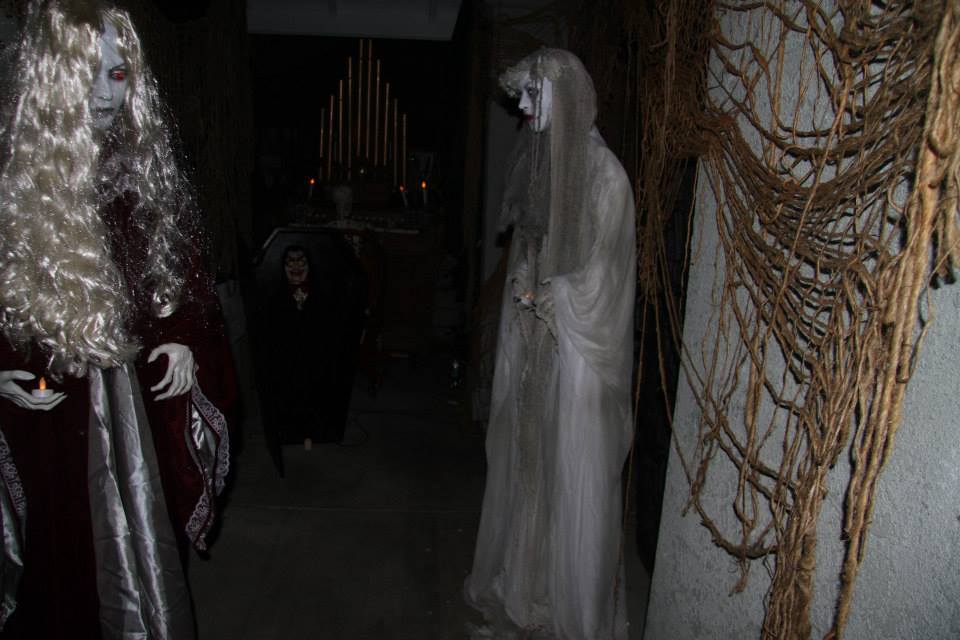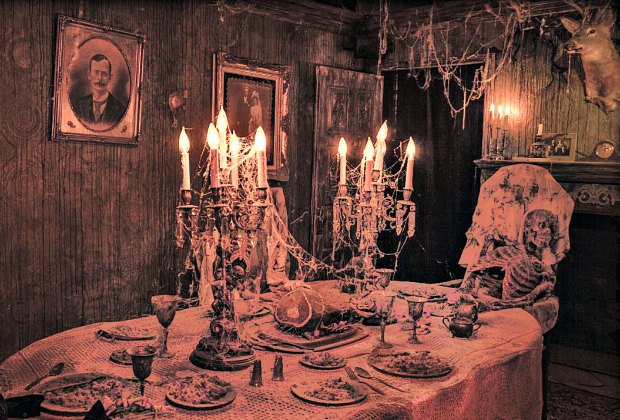 *
p.s. Hey. So, today's post has three targets especially in mind. 1) those of you who are either already into the great, under-sung art form that is the haunted house attraction or who are game to get on board. 2) those of you in So. Cal. who'd like a Halloween pleasure center guidebook. 3) those of you who are curious as to what I'll be doing pretty much every night for the second half of October. ** JM, Hi, man. Very cool and understandable. How are you? ** David Ehrenstein, Hi. Excellent thoughts on Greenaway. As you probably know, his next incorporation of a pro actor is a new film starring and produced by Morgan Freeman. ** KK, Hi. I would start with the earlier films, 'A Zed and Two Naughts', 'Draftman's Contract', etc. Ha ha, no, I am not and never have been a working out kind of guy. Yoga is as sporty as I've ever been. She was an intense and sometimes exciting, yes, person to know and hang out with, that's for sure. Disorder is good. Oh, suggestions. Let me sleep on that. There are a lot of really good poetry-oriented presses out there. A lot. I got a very enthusiastic response from my agent yesterday, so I'm very relieved. Now it's on to the even more nerve-wracking responses-in-waiting of publishers. You know that stress, I guess.  Washington and Oregon are ultra-nice, maybe the latter even more. Sounds good. Yeah, the temperature plunged into deep fall here yesterday. I even needed a scarf last night, and I'm blissed about it. All the stuff that's on repeat for you is filling my airwaves too these days. I'm only vaguely, not so into seeing 'Joker', but we'll see. Hildur Guðnadóttir, who did the score/soundtrack, was going to write the score of Gisele Vienne's (and my, and others') sadly murdered opera project, and she's great, so I might go for that reason. Movie-wise, there's an experimental film festival here right now and I'll see some stuff there, and also the new Bruno Dumont film 'Jeanne' probably in the next few days. ** Bill, Hi. The last Greenaway film I pretty much thoroughly liked was 'The Pillow Book'. The newer ones, and I've only seen a couple, are interesting, of course, but not as strong/sharp, I don't think. Mm, I'm not sure if the latest films are online. Maybe on Criterion or MUBI? Likely on MUBI? Thanks, I'll go undoubtedly enjoy that music you enjoyed. ** _Black_Acrylic, Hi, Ben. The Old Hairdresser's sounds like a very good option, maybe a better one even, all things considered? ** Steve Erickson, Hi. Well, the atmosphere for brainy, experimental films died way the hell out in the US, and that hurt his presence, obviously. Plus the newer films are a bit more esoteric and offbeat. He remains a prominent filmmaker over here. Good luck with the new, less intense glasses, and, of course, with your current mood. I think the very strong emotional engagement with Trump and USA politics is messing up a lot of people, or people I know at least. The addiction aspect of it seems to be coming home to roost. ** MyNeighbourJohnTurturro, Hi, sir. Yes, I was surprised to discover I hadn't made a post about his work before too. I'm pretty much with you. I think there was a drop off after 'The Pillow Book'. My favorites are 'A Zed and Two Naughts', 'The Falls', 'Draftsman's Contract', and his early short films, almost all of which are fantastic, especially the ones about the weather that he made for the BBC. I like his work, and, these days, when intelligent, daring, super complexly built films are almost completely absent from viewing spots not online or in museums/repertory houses, I think his great value is even clearer than it was when he was 'successful'. I'm good, busy, yeah. And you? You good? You right as rain? ** Misanthrope, Right. I've gotten accustomed to the European time system, i.e. 19.48 instead of 7.48 pm. Man, it's so close. Will you be checking in from London? ** Corey Heiferman, If your video store is into auteurs, he'll be there. Wow, okay. The only time I've ever seen a reading set-up like that for a young, new poet was in university contexts where the reading was some kind of final exam or something. Interesting. Sounds potentially quite curious and good, but also potentially quite a slog too. Yeah, odd. ** Right. You have your post intro, now get to it or not in your personal fashion. See you tomorrow.