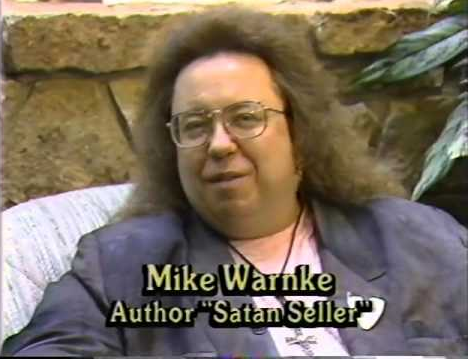 Introduction
The Satanic Panic era was complicated. It's easy enough to laugh at YouTube clips from the various "special reports" on the rise of a Satanic Underground in the American heartland, but the whole phenomenon demonstrated something dark in our collective national unconscious. It's only natural that a folk hero should emerge from all that cultural chaos, and after much research I think that the best candidate for this role is Mike Warnke, a man who played a major role in both creating and then (inadvertently) ending the Satanic Panic.
I started researching Warnke a few years ago for a documentary project that never quite found its footing. To paint in broad strokes, he was a massively successful Christian stand-up comic from the late-70's to the early-90's. He first gained fame in the evangelical Christian community in 1972 when he published a memoir called The Satan Seller that chronicled his mid-60's career as a drug dealer and satanic high priest before finding Jesus. The Satan Seller was a hit and Warnke became a popular speaker in the evangelical circuit thanks to his shocking testimony. According to Warnke, he started using humor to tell his story because otherwise it was too depressing. In time, he moved away from the more titillating Satanic material and focused almost entirely on wholesome family entertainment with a Christian message. His ministry brought in millions and basically created the Christian comedy industry.
Warnke's story took a dramatic turn in 1992 when Cornerstone magazine, a Christian publication, ran a lengthy expose debunking nearly every claim that he had made about his nefarious past. They provided photographic evidence that, rather than having waist-length white hair and six-inch long fingernails as he had claimed, in the mid-60's Warnke was a straight-laced, unassuming nerd. The article also revealed the scandalous details of Warnke's multiple marriages and his ministry's varied financial indiscretions. The article was devastating to Warnke's career. His record label dropped him and Warnke Ministries closed its doors. The speaking engagements stopped and the world, having grown tired of Satan as the boogeyman de jour, dismissed Warnke as a hypocrite and a fraud.
If Warnke's story stopped here, it would be a nice little cautionary tale about the wolf in sheep's clothing duping a bunch of ignorant Christians. What makes Warnke particularly interesting, though, is that his story does not stop here.
After some initial push-back, Warnke acknowledged many of the accusations that had been made against him. In an attempt at salvaging his reputation as a minister, he submitted himself to the authority of a tribunal board made up of Christian ministers. This tribunal oversaw Warnke's career for the next 13 years before eventually releasing him from their authority as a minister in good standing within the Christian community. It has now been 25 years since his career imploded, but Warnke is still traveling the world doing speaking engagements and releasing books, albums, and DVDs.
But the thing that makes his continued career of particular interest is the fact that, through everything, Warnke has denied lying about his past involvement with Satanism and the occult. He's certainly toned it down in his act (which is now much closer to preaching than stand-up comedy), but he never admitted to making it up. Exaggerate? Yes, he admits that some of the details became embellished for the sake of spinning a good yarn. But he insists that his testimony was essentially true.
This puts the Mike Warnke story in an interesting place. The most typical response seems to be an immediate leap to presume that Warnke is, once again, lying. This is understandable, but there are some intriguing factors that complicate the matter.
The first complication came in 1979. Warnke had released three incredibly successful comedy albums for Word Records, but he wanted to shift to something more serious for his next release. He proposed an album on the dangers of Halloween that Word flatly refused to back out of fear that audiences would resent a non-comedy Warnke album and their cash cow would have been effectively slaughtered. Warnke believed in the project so much that he produced it independently and found a different distributor. This level of dedication (and personal financial risk) to the dangers of the occult would be odd in a man who was only looking to make money off of unwitting believers. This project was important enough to Warnke to jeopardize his growing comedy career.
The second complication came from Warnke's third wife Rose Hall Warnke. In 1985 she published The Great Pretender, a book that chronicles (in the most flamboyantly bizarre fashion) the work that was then being done at Warnke Ministries. Rose's account, which was published 7 years before the Cornerstone expose, openly discusses Warnke's adulterous indiscretions, his unusual personal habits (including dressing in bishop's robes while in the privacy of their home), and Warnke Ministries's tempestuous relationship with the IRS. All of this information is presented openly in a book featuring full-color promotional photos and an introduction by Mike Warnke.
Last is the account published by Warnke's tribunal. The advisory board that was established for the sole purpose of overseeing Warnke's rehabilitation into good standing as a minister did not find the evidence against him sufficient to discredit his occult background. Having read the accounts against Warnke, I'm inclined to agree that the evidence the Cornerstone journalists provided is often flimsy and unfairly biased against Warnke. This certainly doesn't mean that Warnke was telling the truth (and a tribunal board made up of evangelical Christian ministers hand-picked by Warnke can hardly be considered impartial), but it does paint a more complicated picture than most have been willing to acknowledge.
While I'd be a dummy to think that Mike Warnke was telling (pardon the phrase) the god's honest truth, I think that it's safe to say that he believes, quite sincerely, in what he has claimed. This leaves us with a few options: 1) Mike Warnke has some sort of mental illness and cannot distinguish between fact and fiction; 2) Mike Warnke is an unusually dedicated liar, despite the fact that his lies stopped advantaging him 25 years ago; or 3) Mike Warnke, despite his numerous and well-documented embellishments and exaggerations, told the truth about a Satanic conspiracy in America and his involvement in it.
Regardless of the truth, Mike Warnke represents a modern American iteration of the Faust legend. He sold his soul to Satan, gained great earthly power, and suffered terrible consequences. Faust's redemption was sometimes granted and sometimes denied, depending on who was telling the story. I think it would only be fair to grant Warnke that same level of eternal ambiguity.
Pictures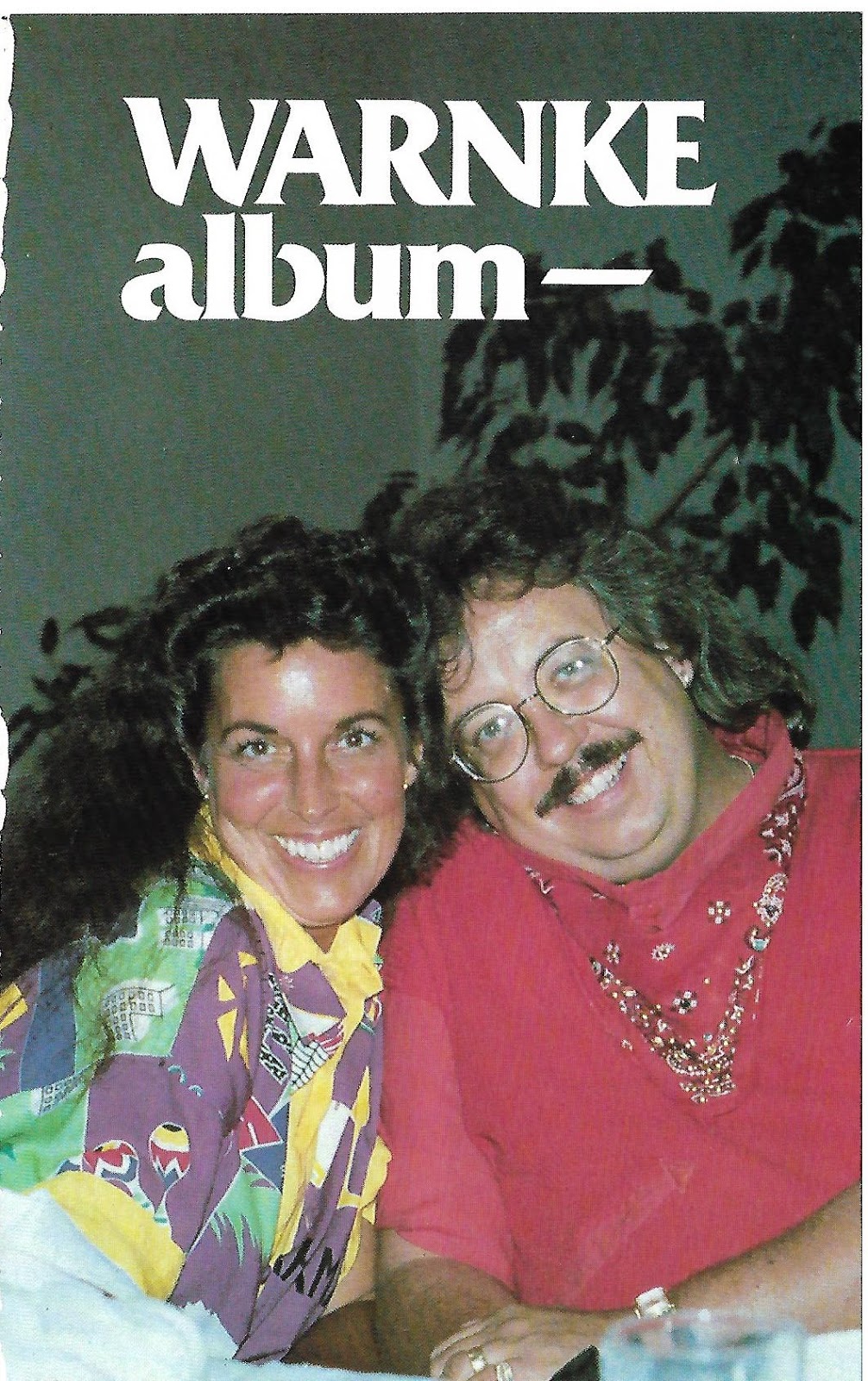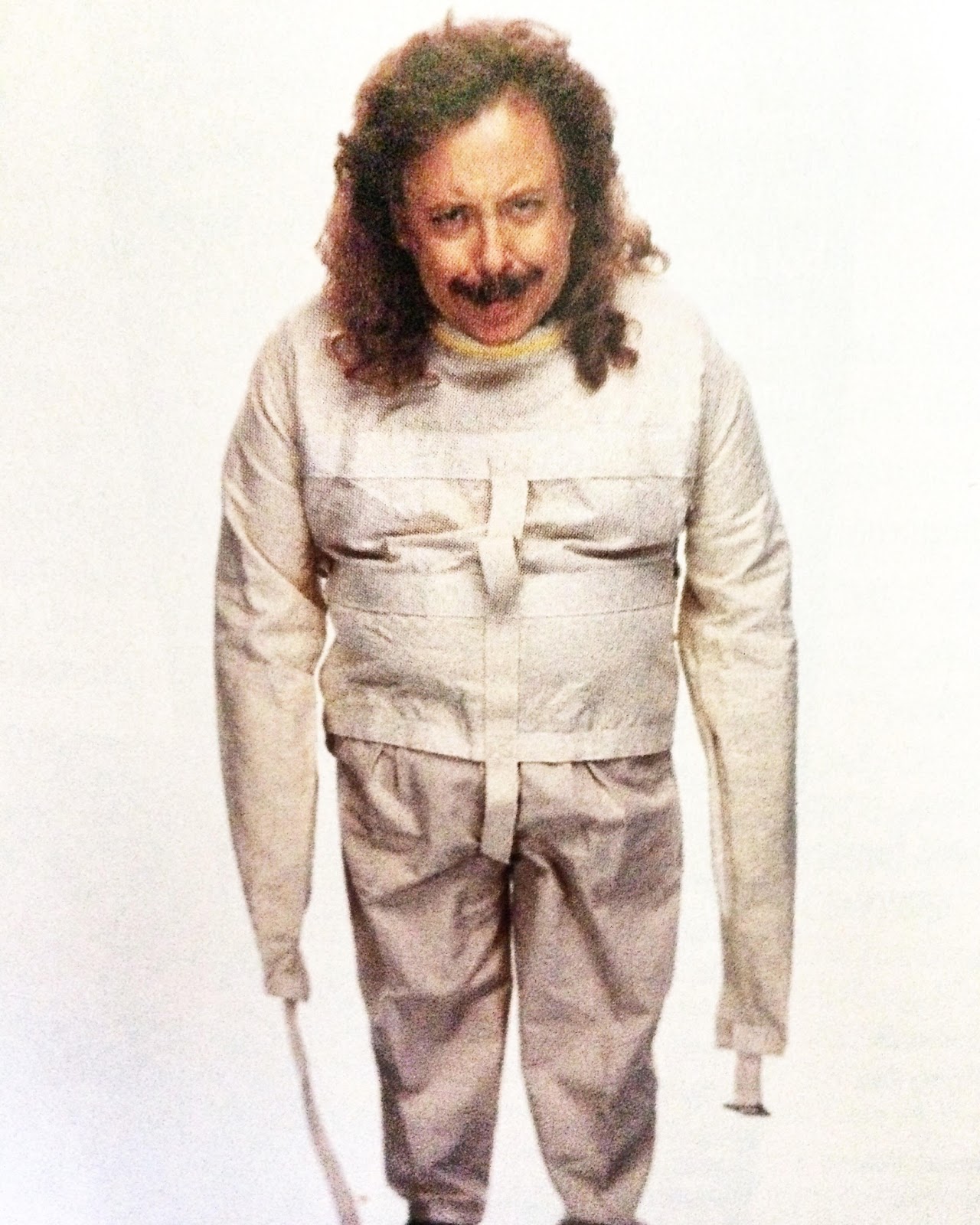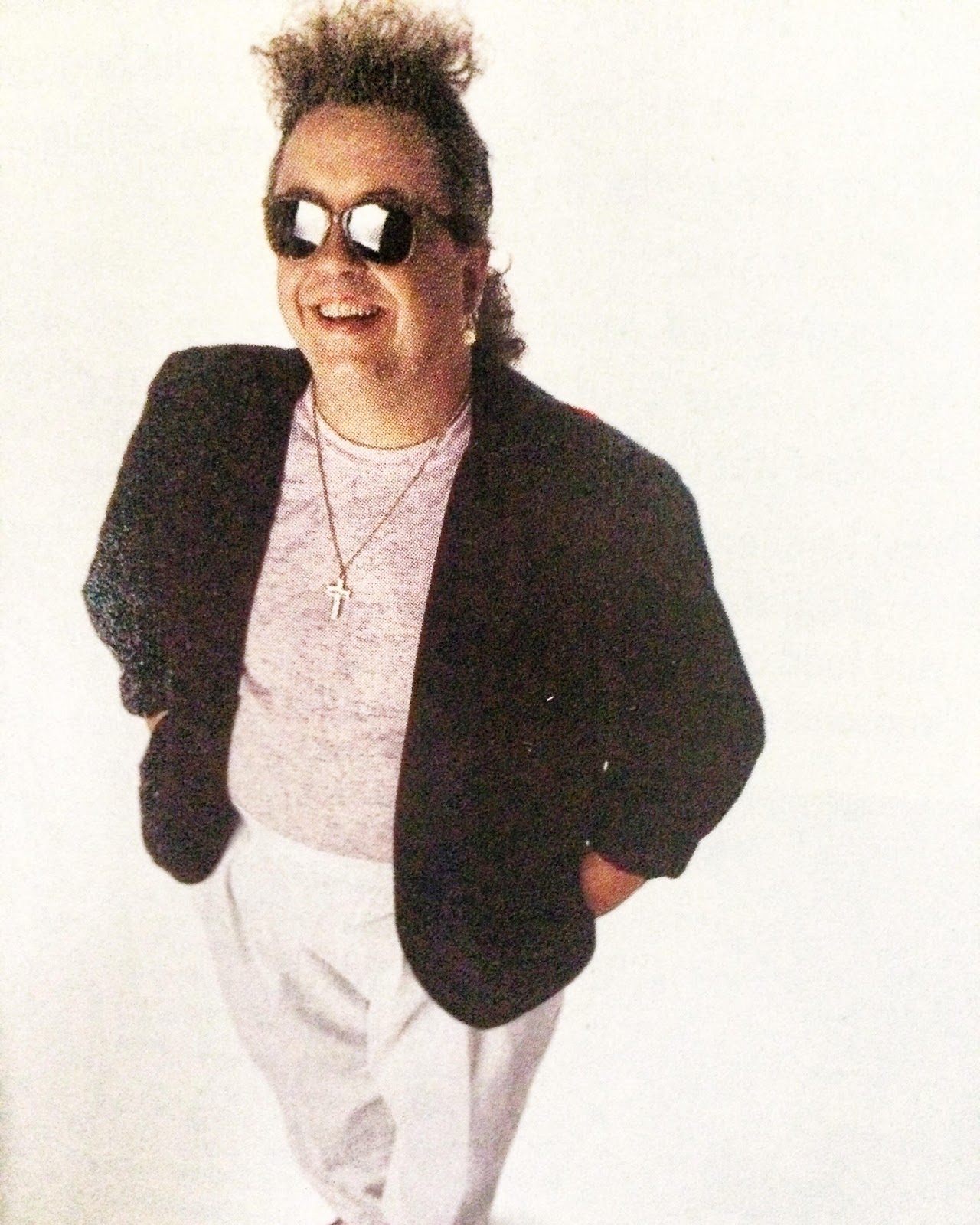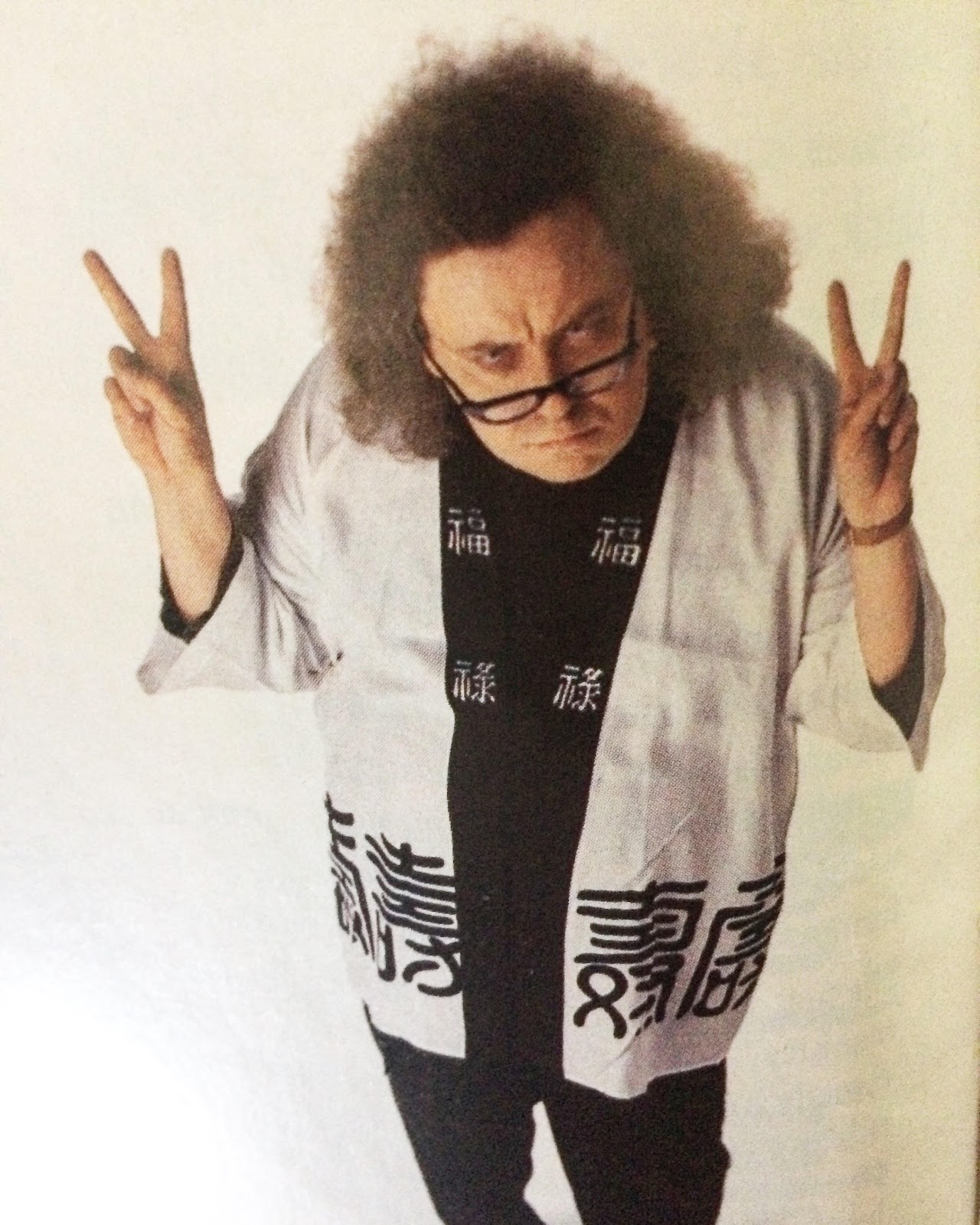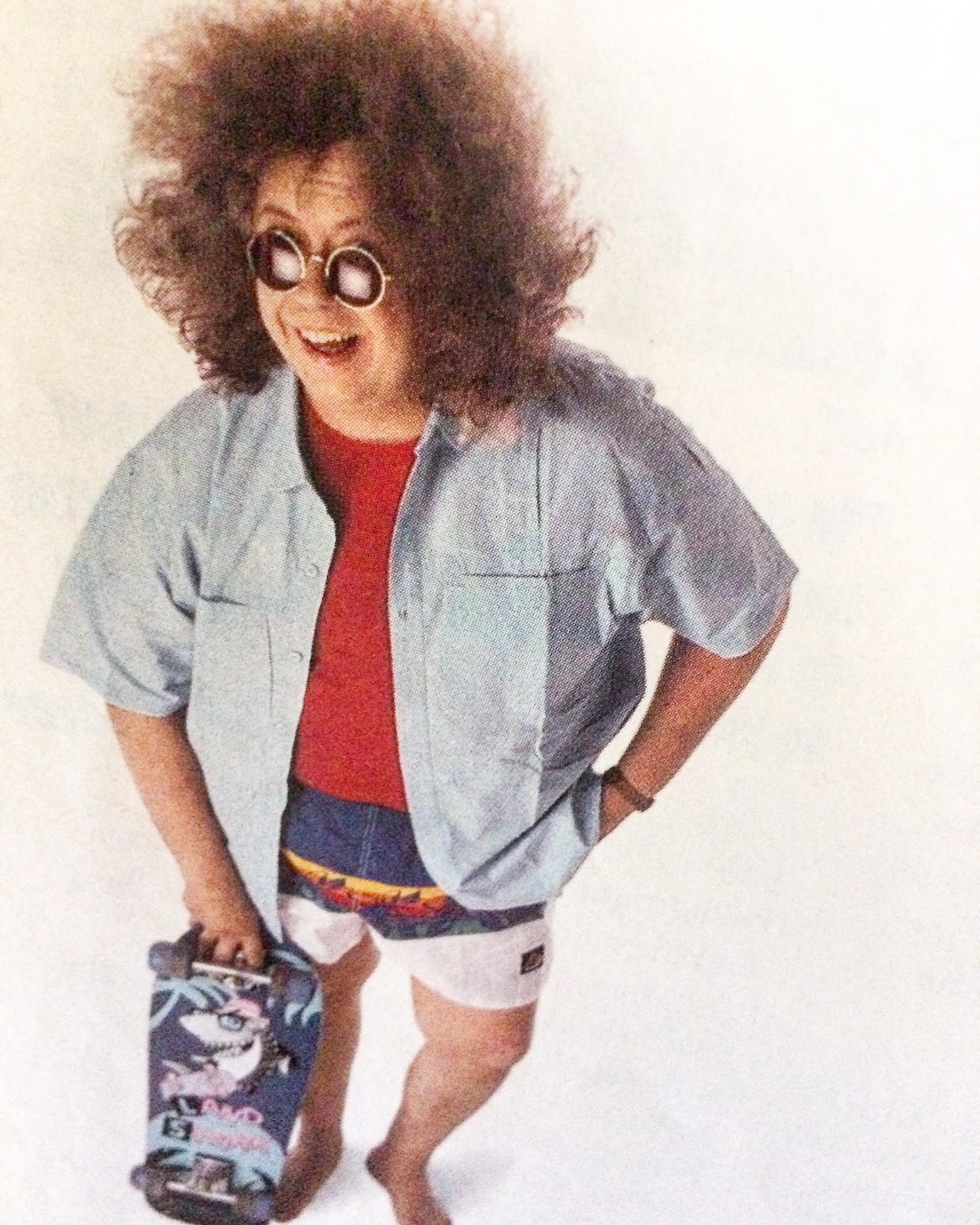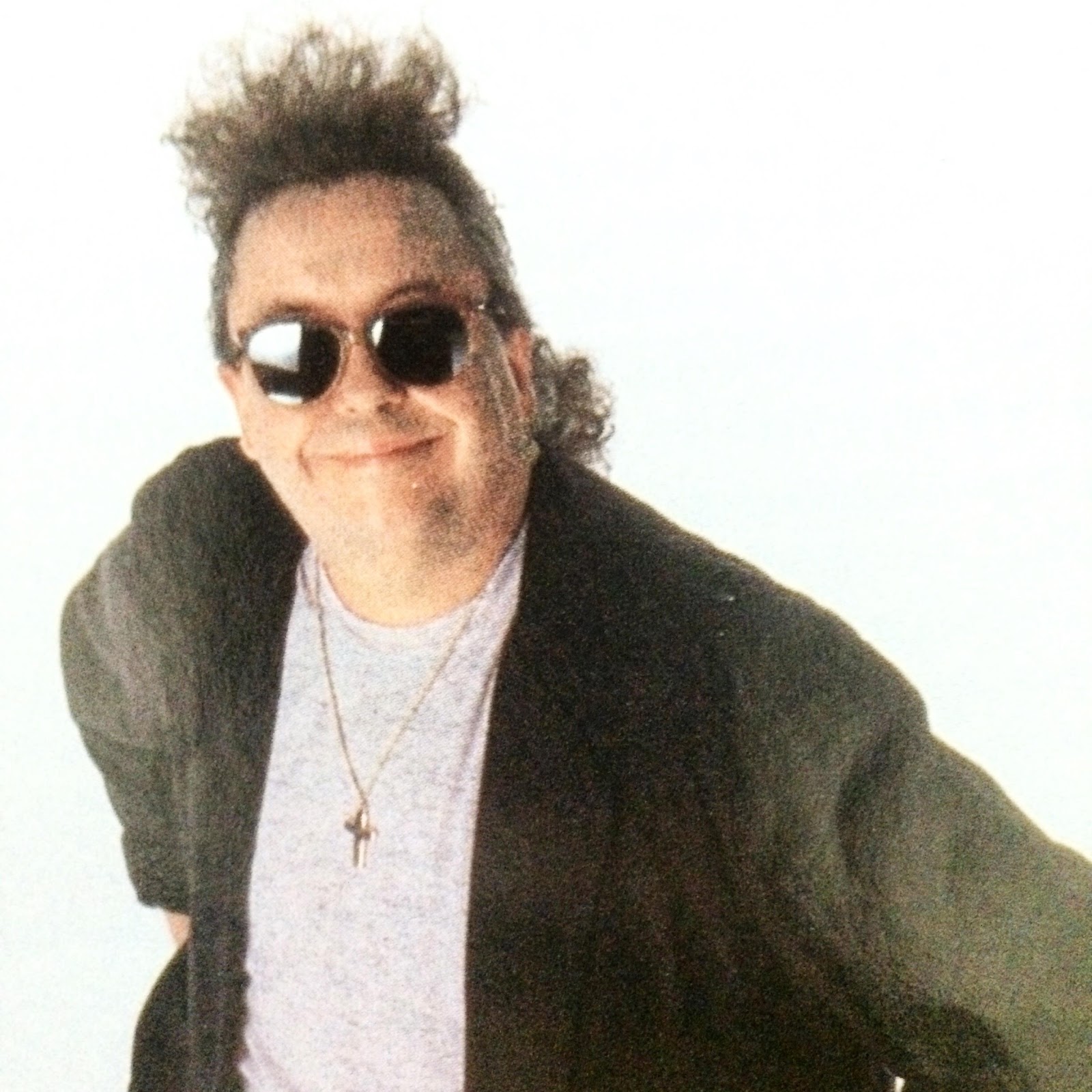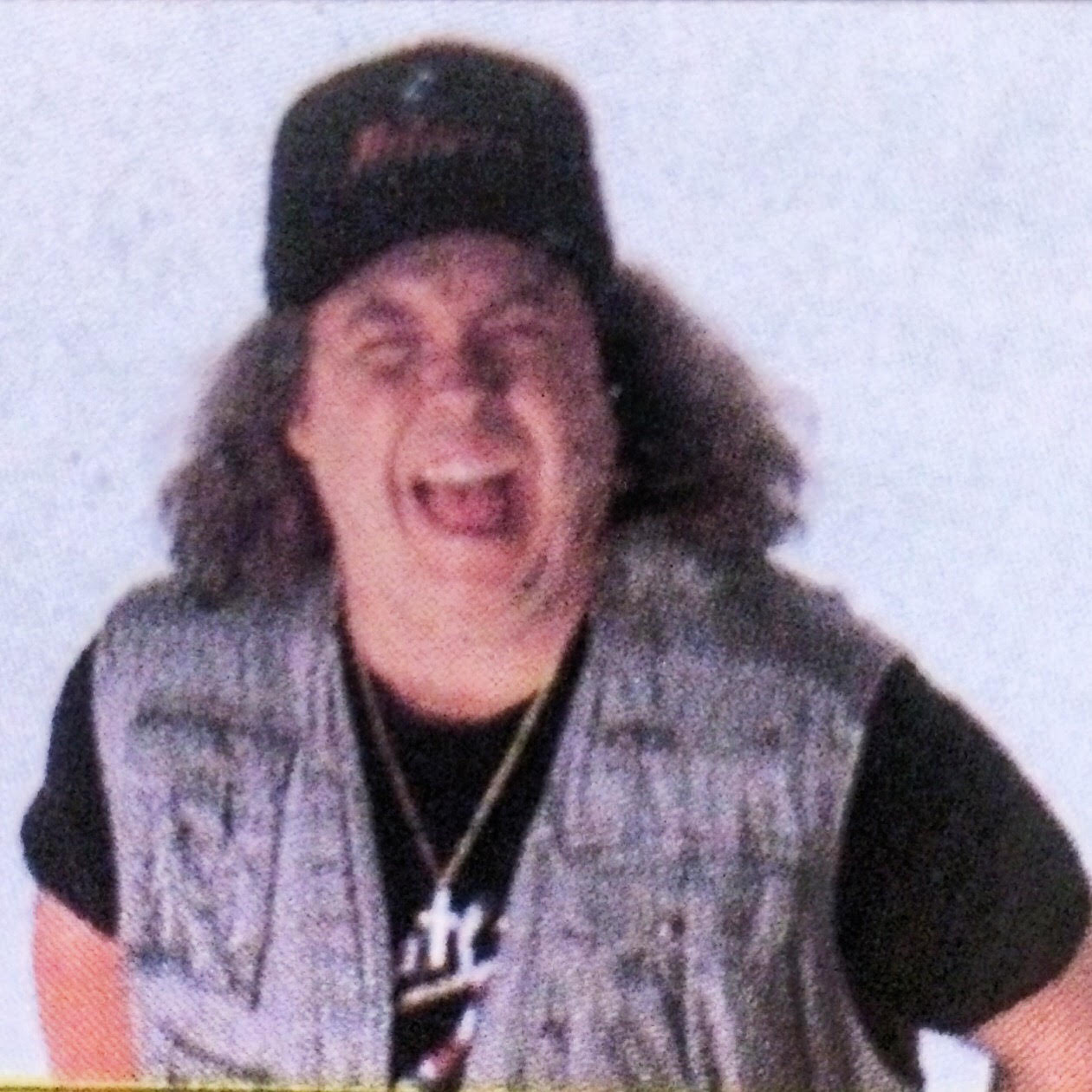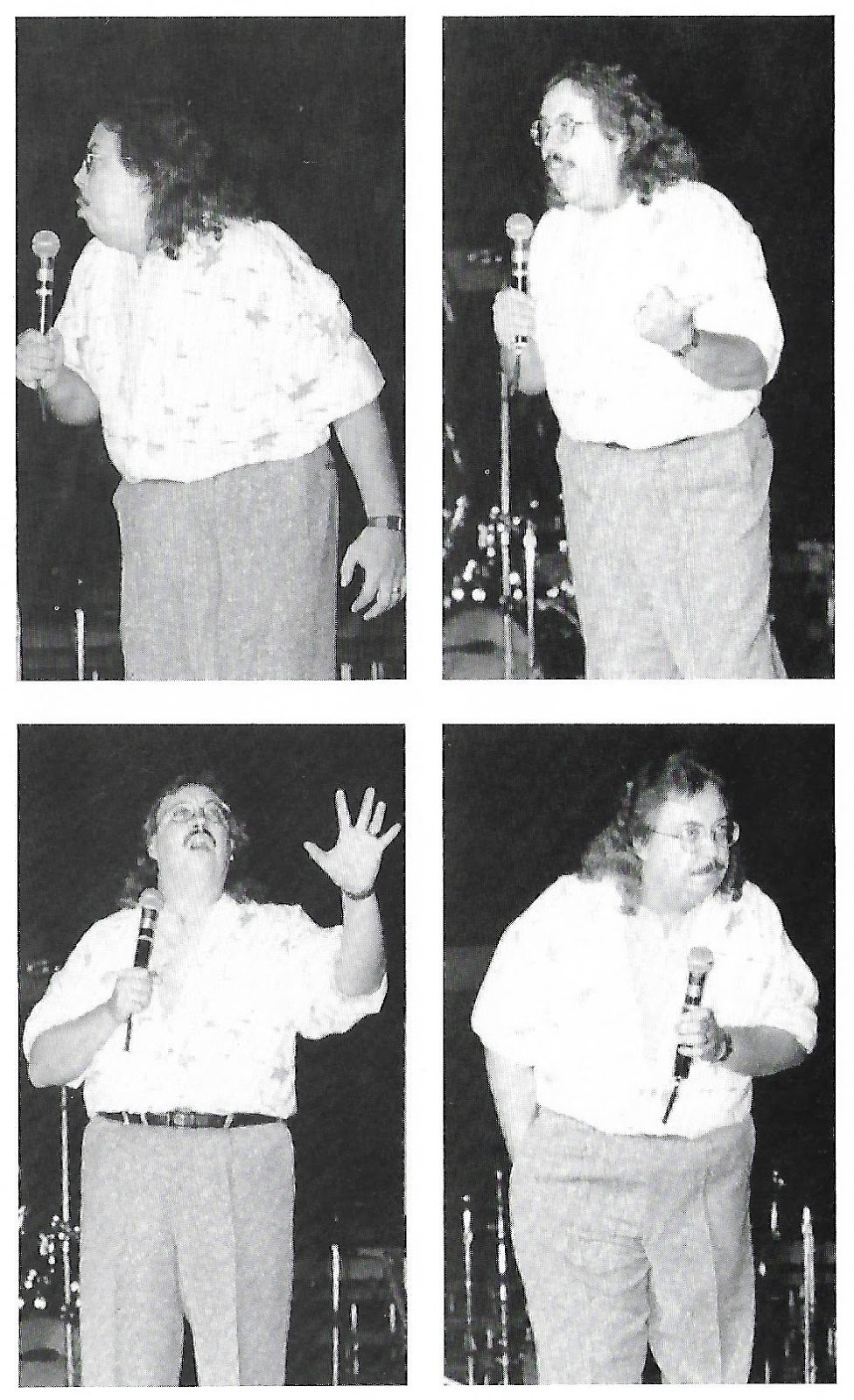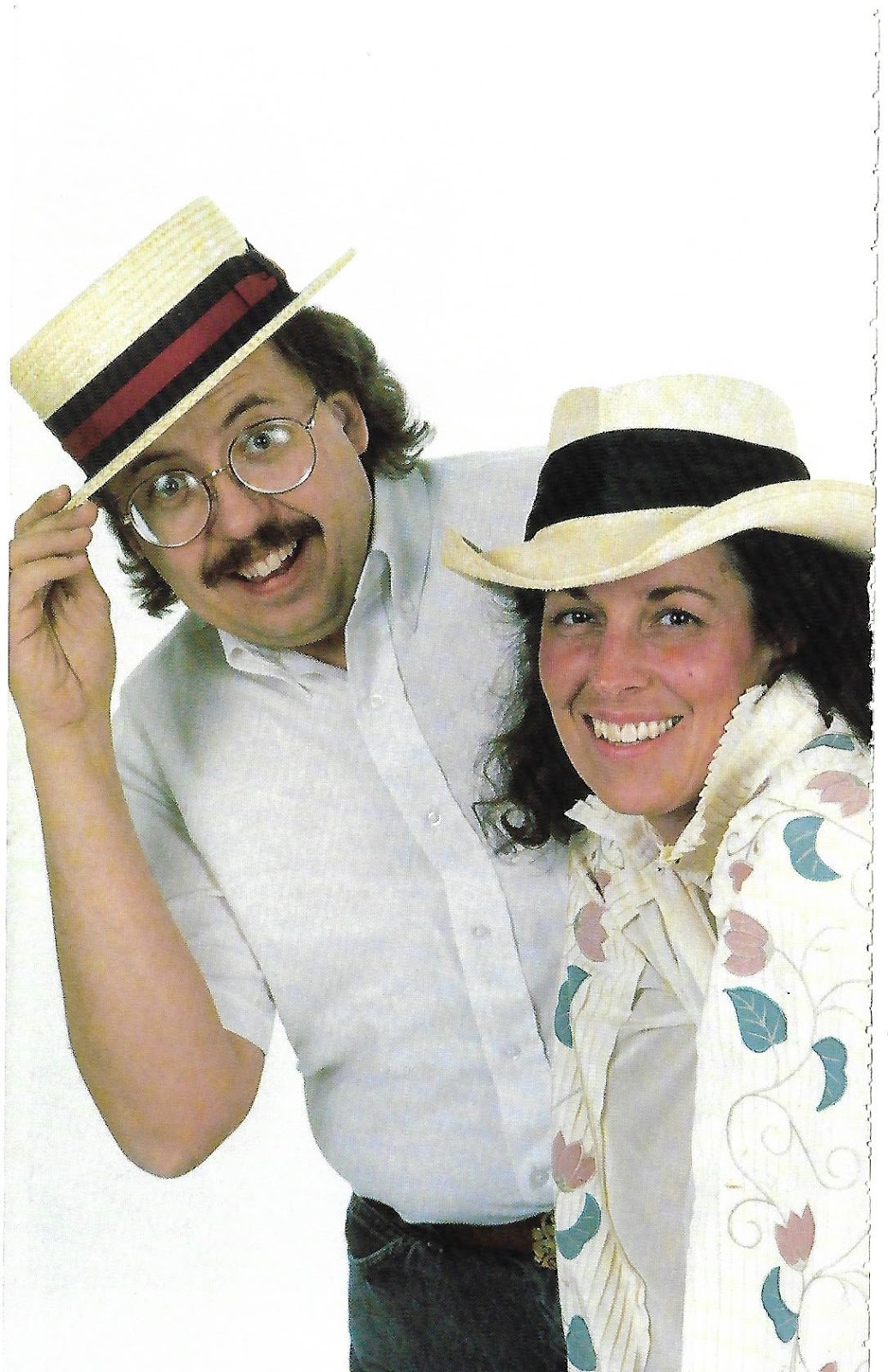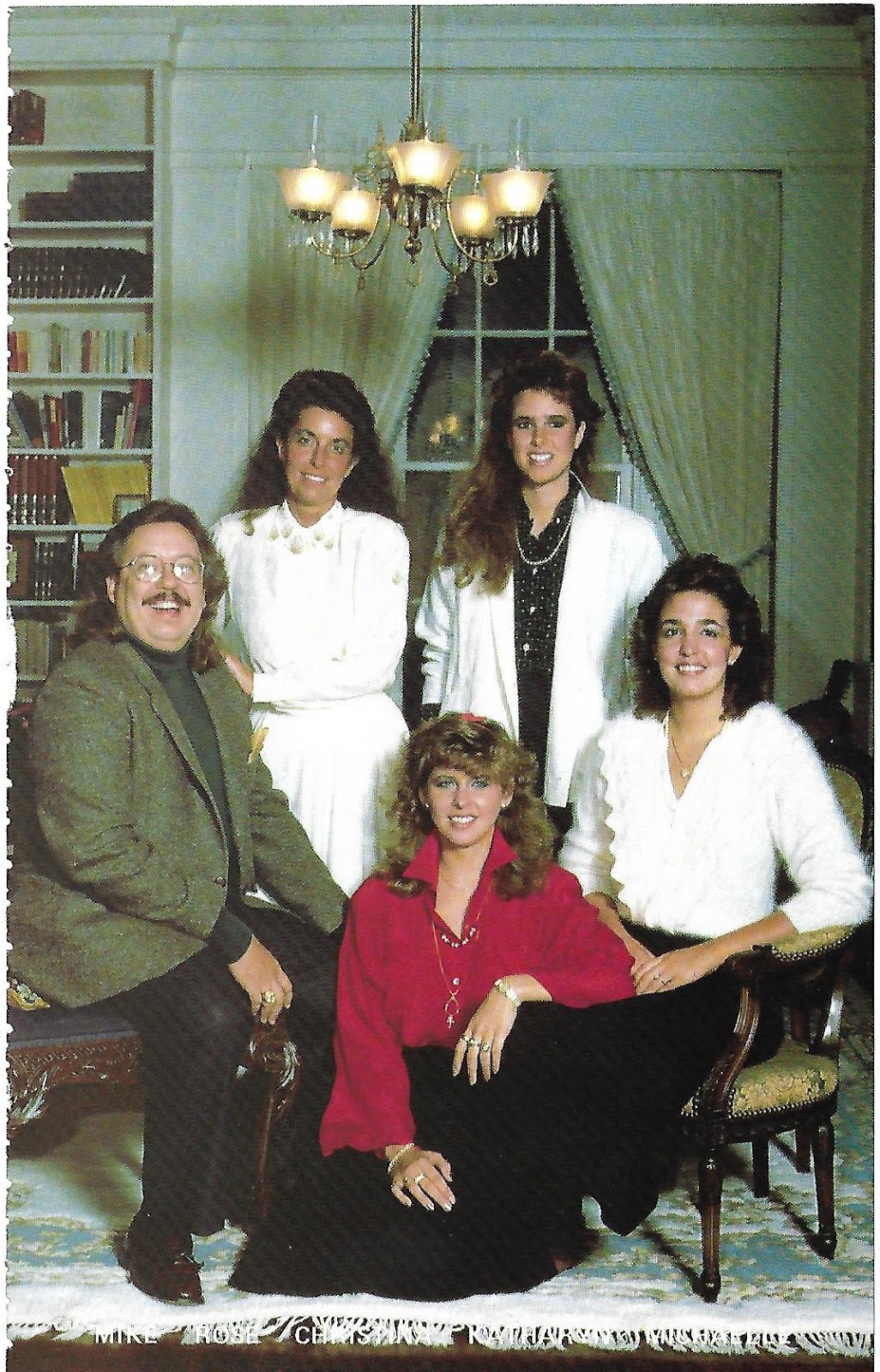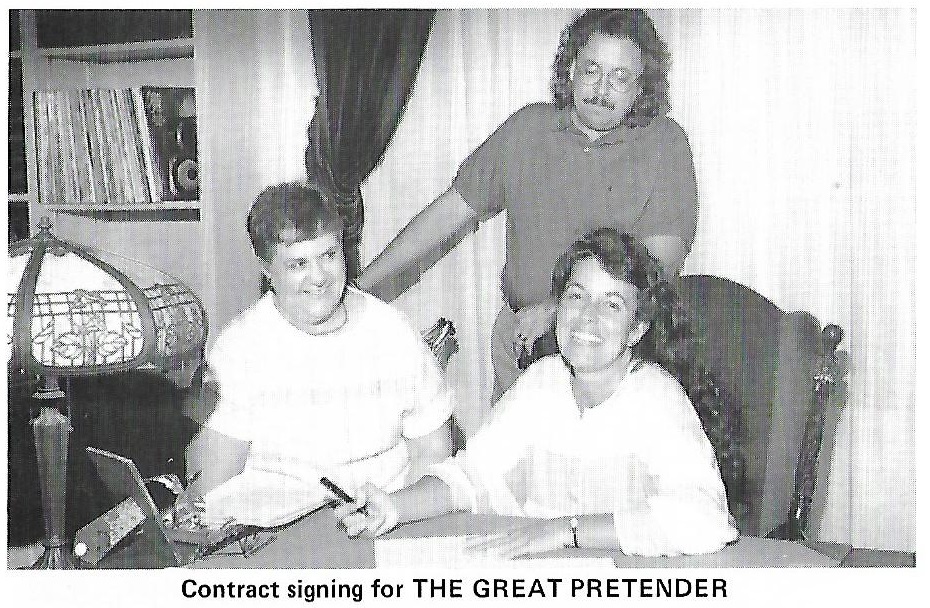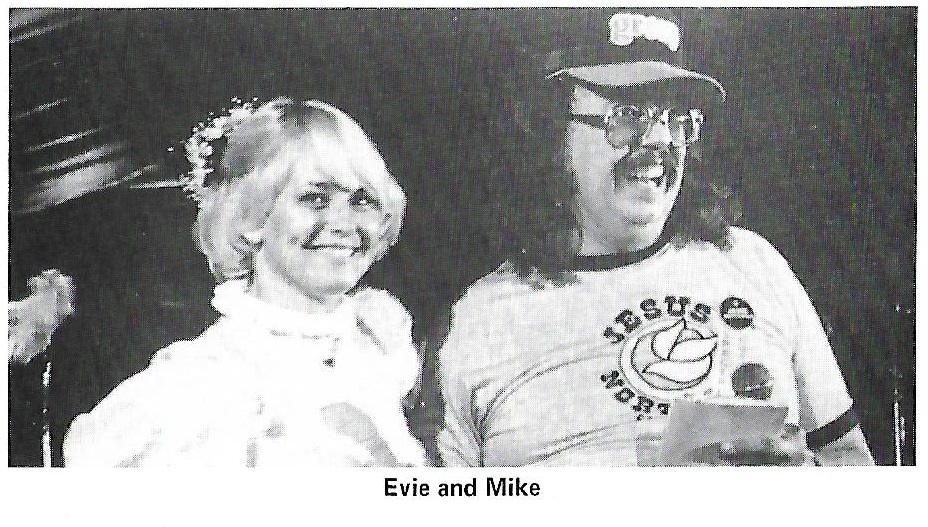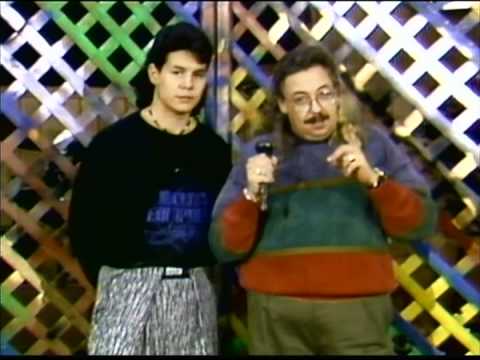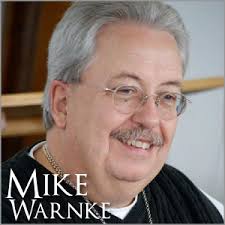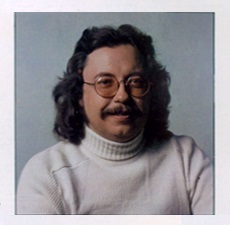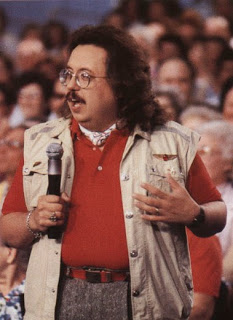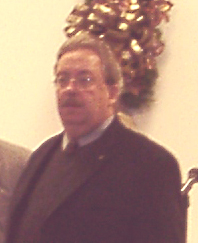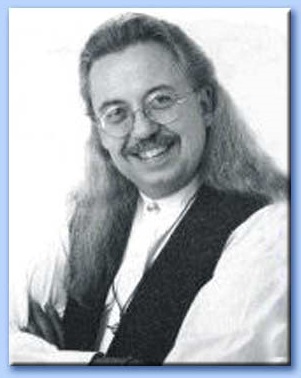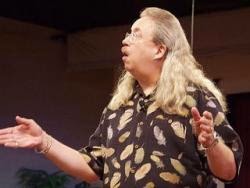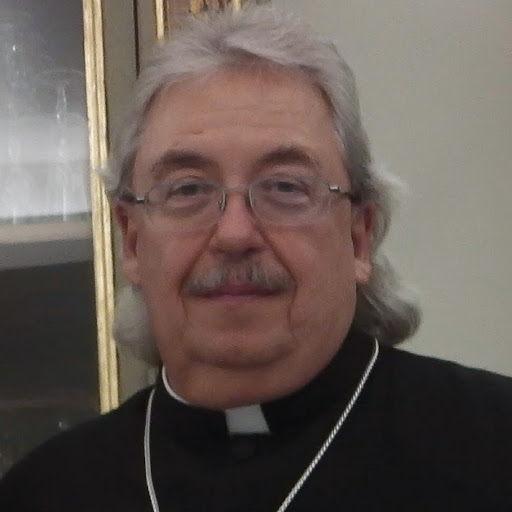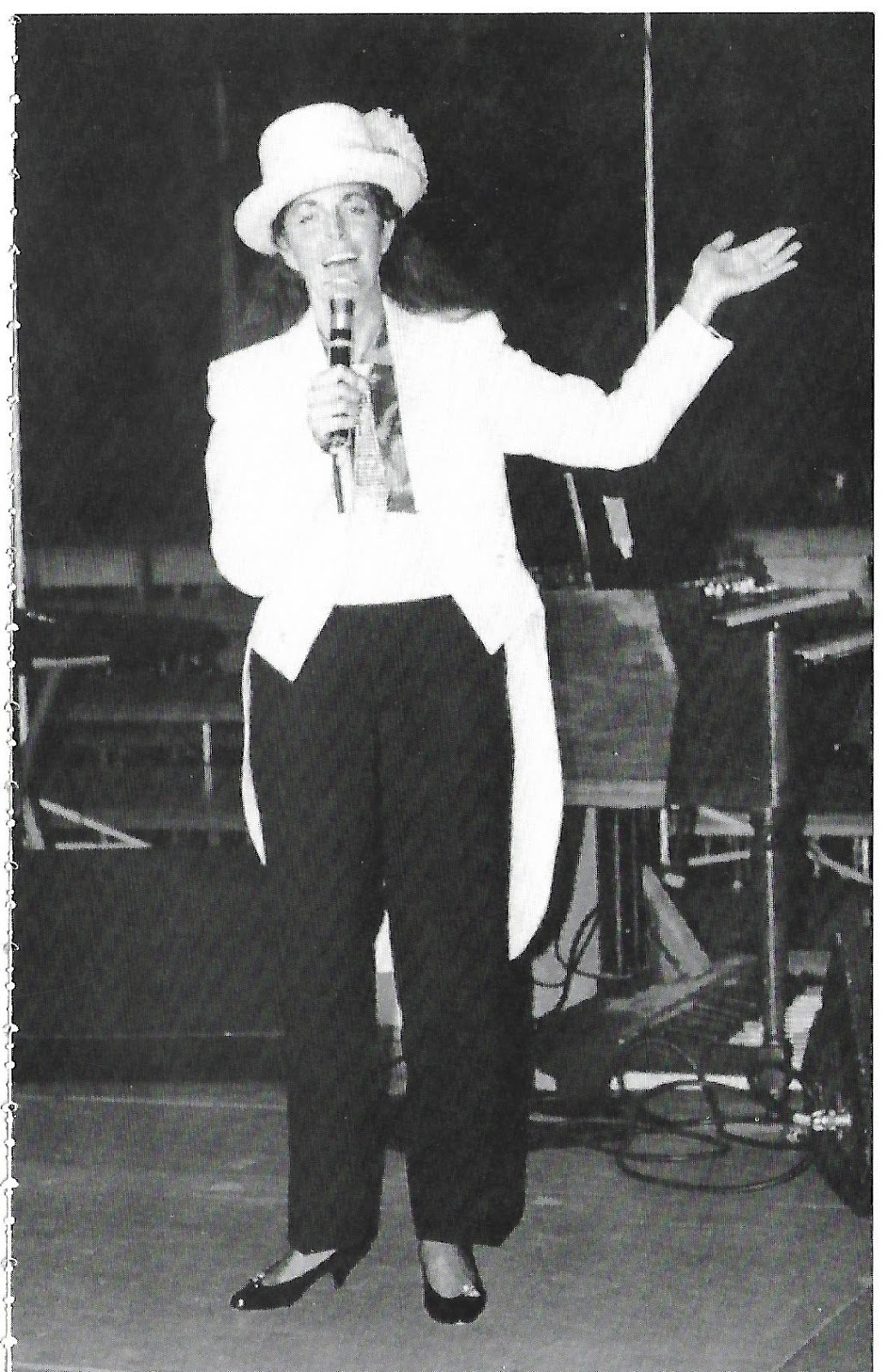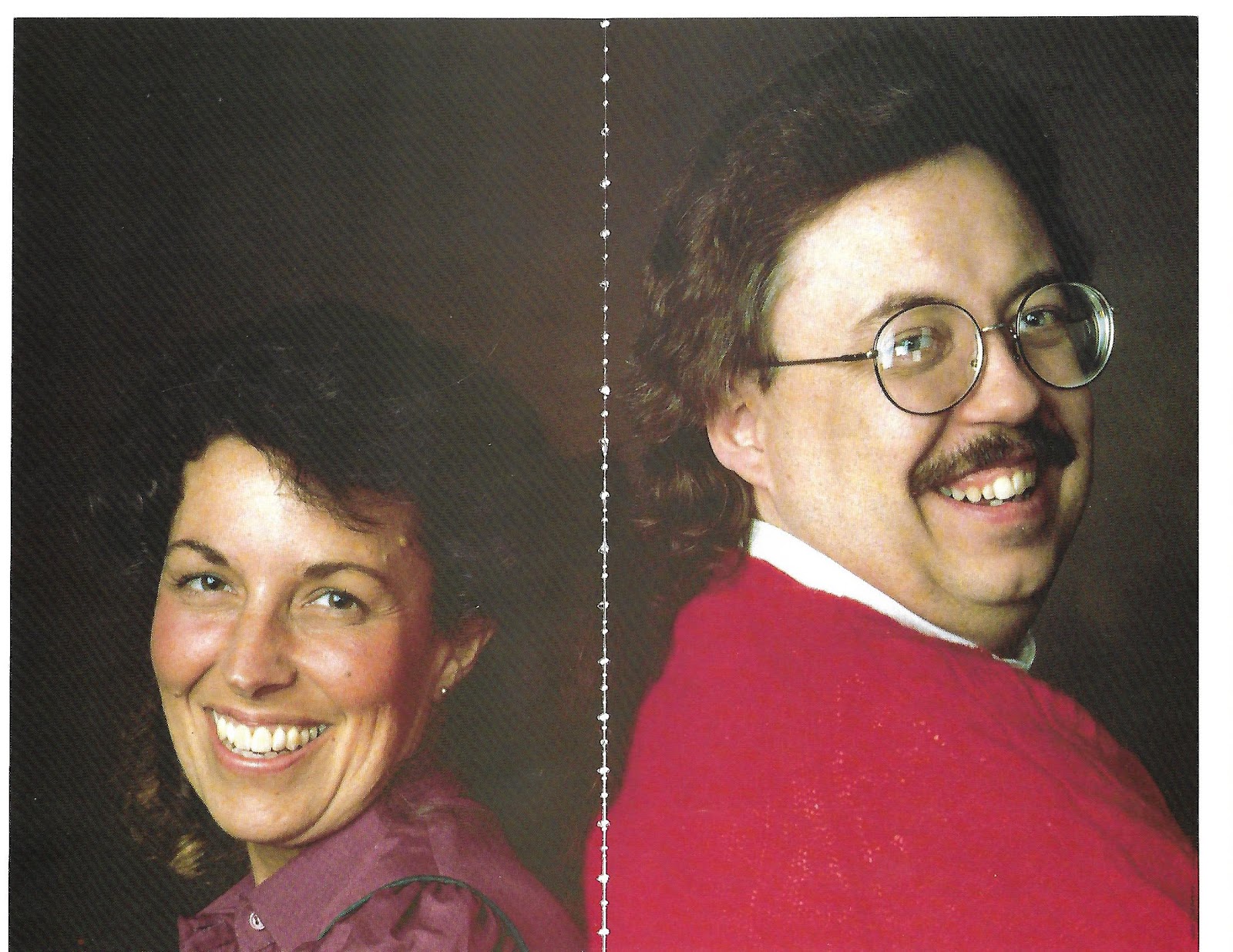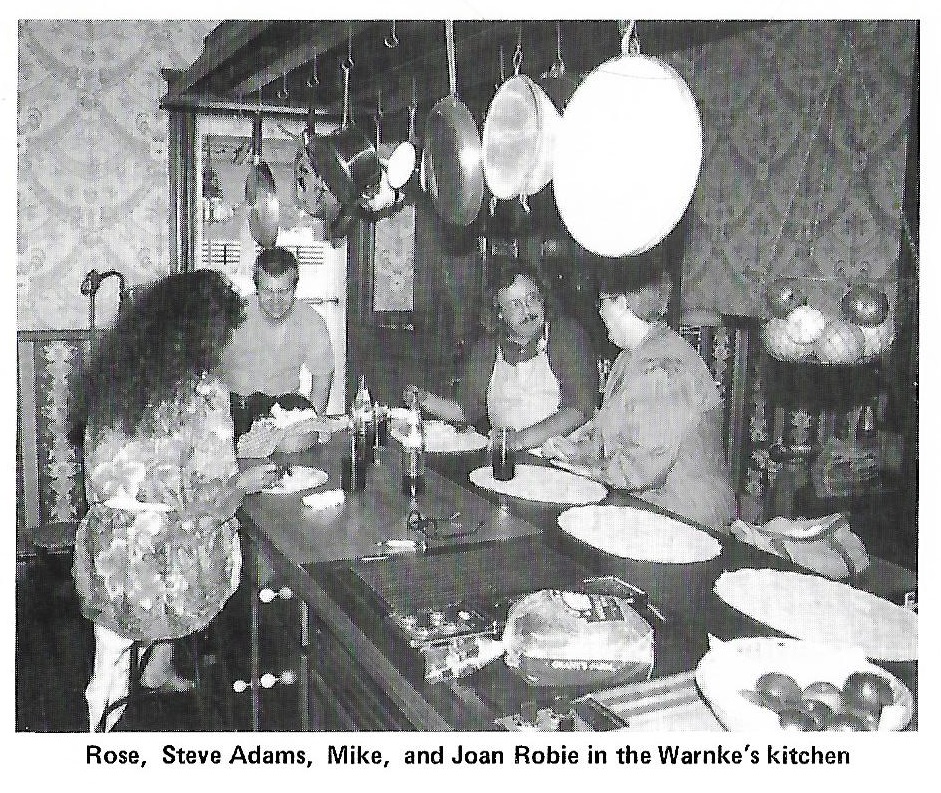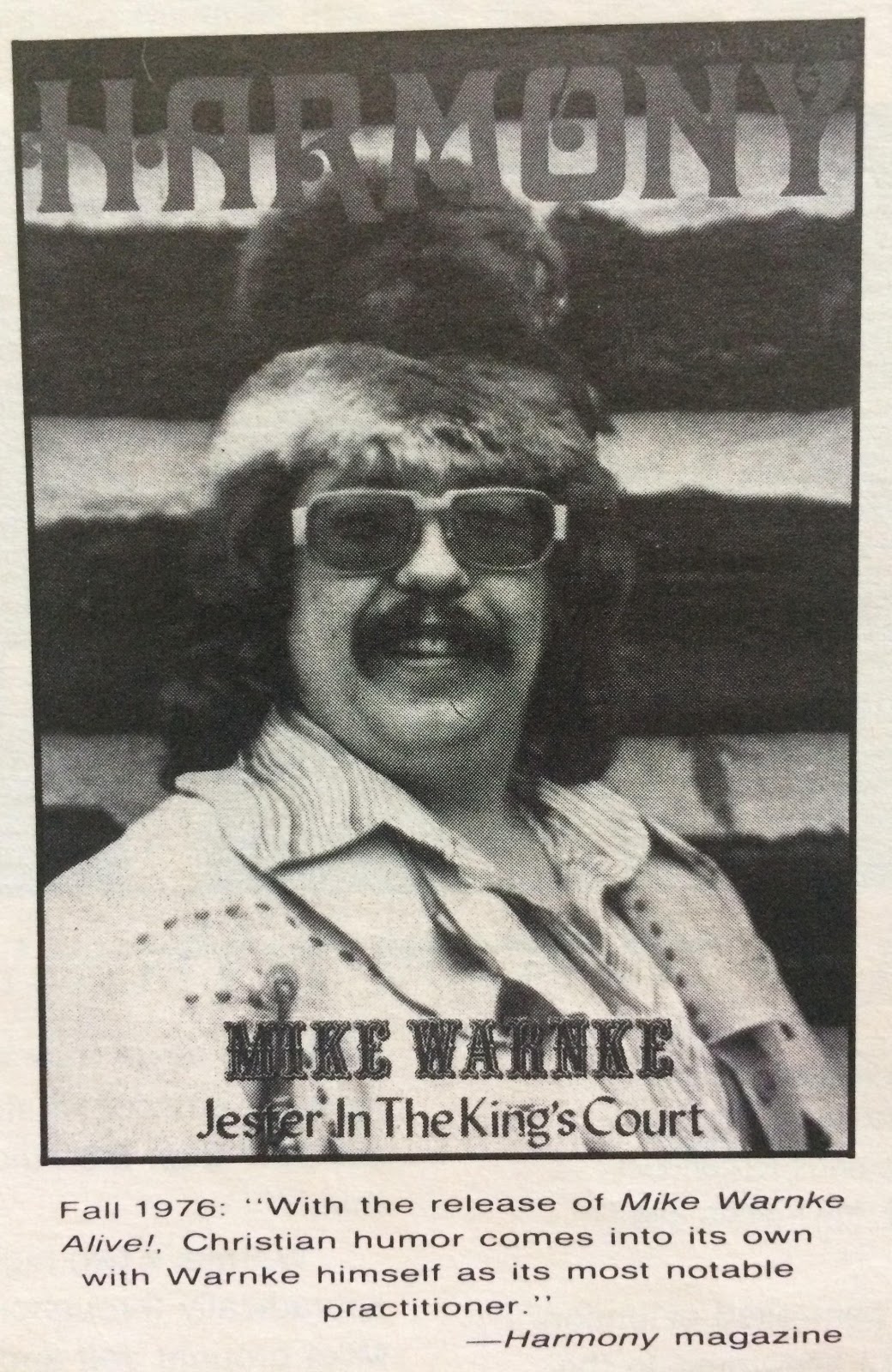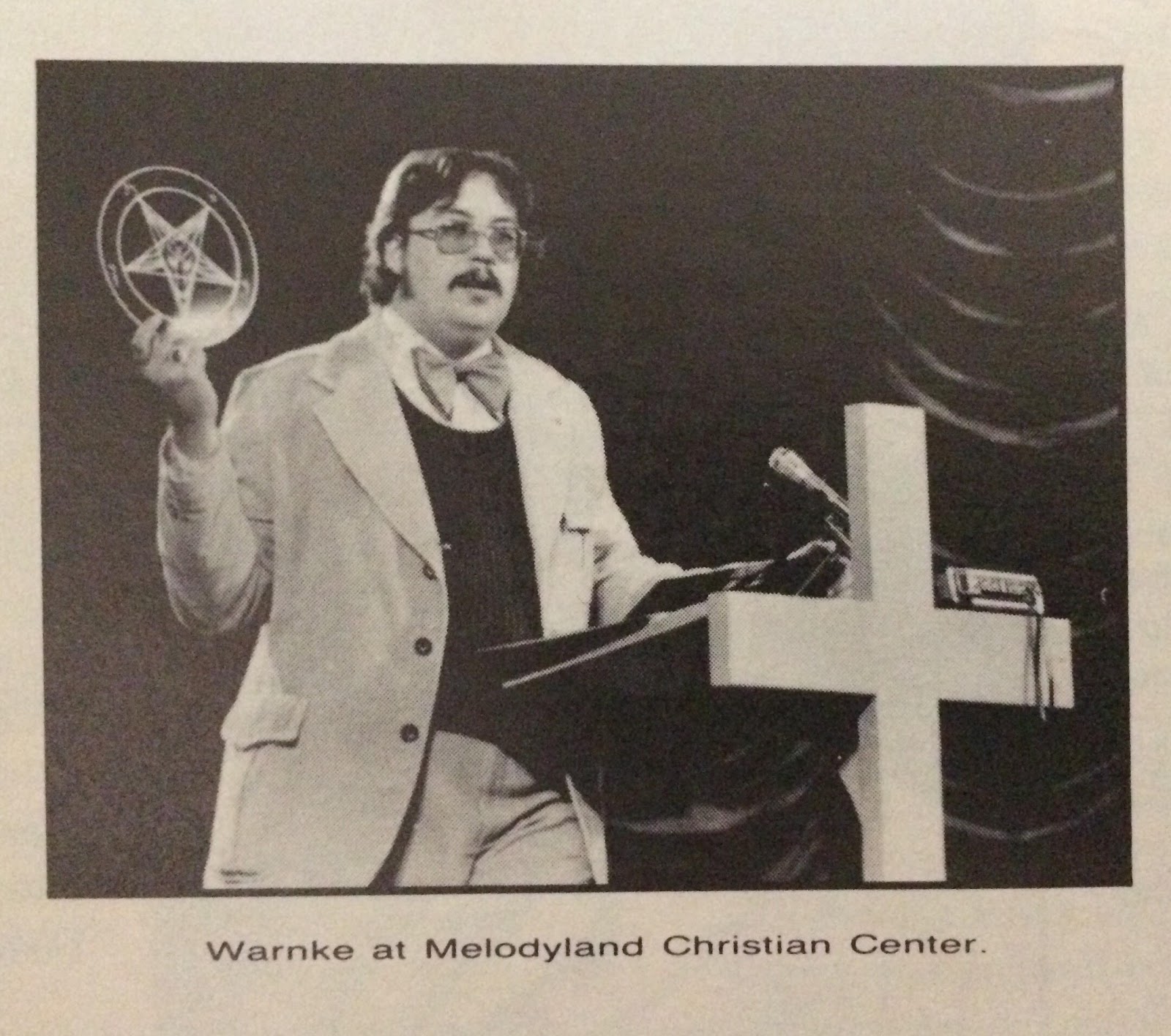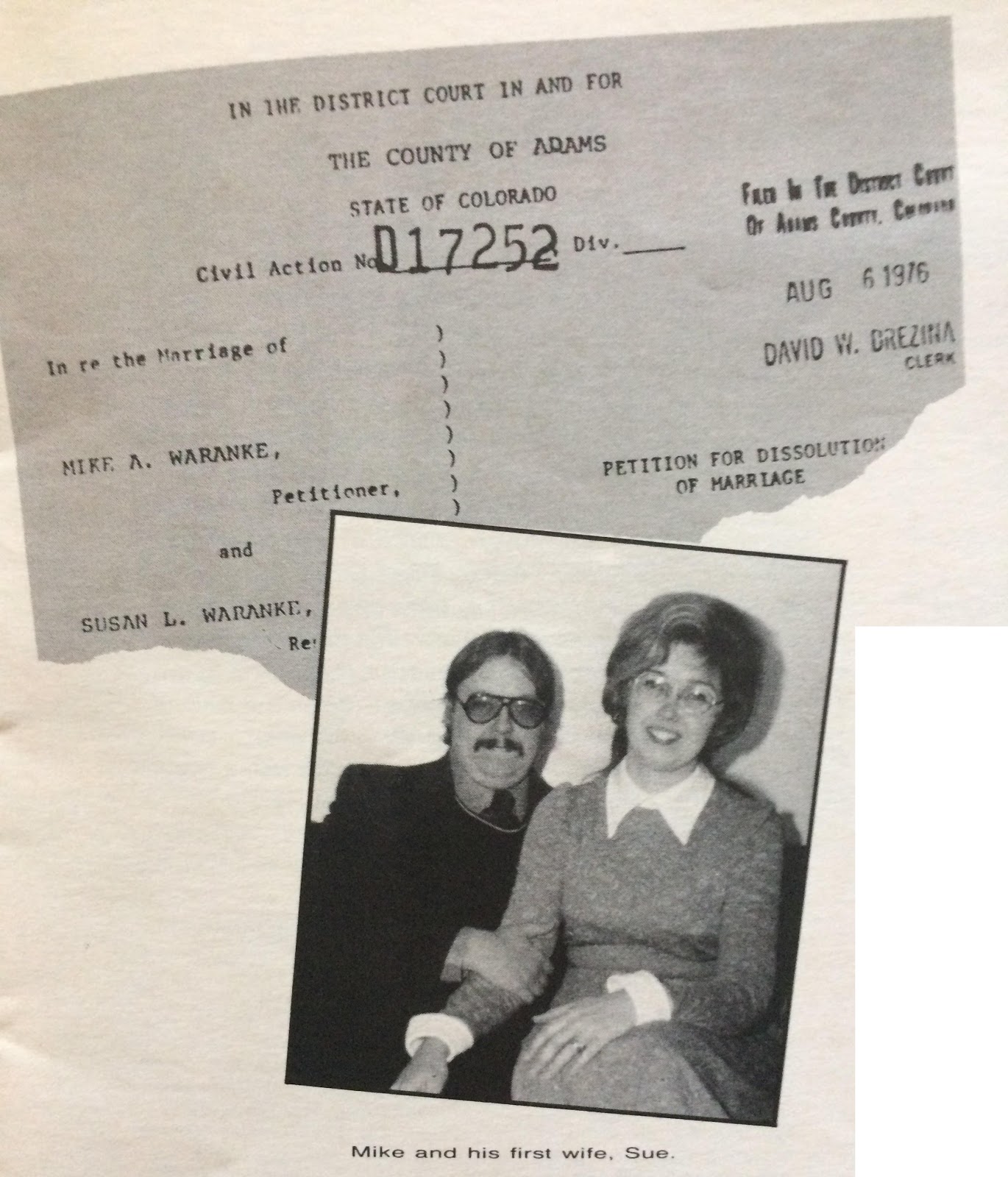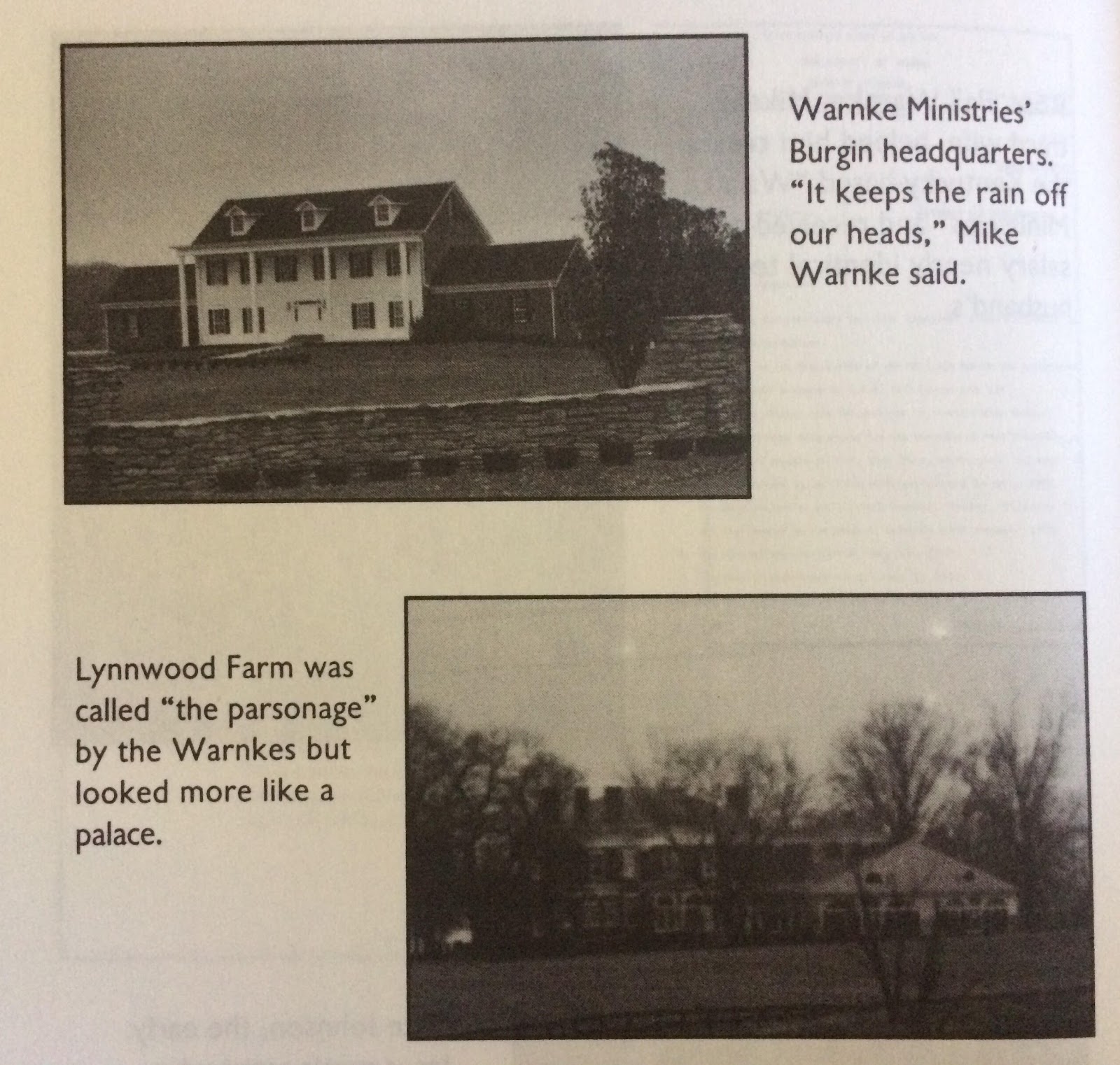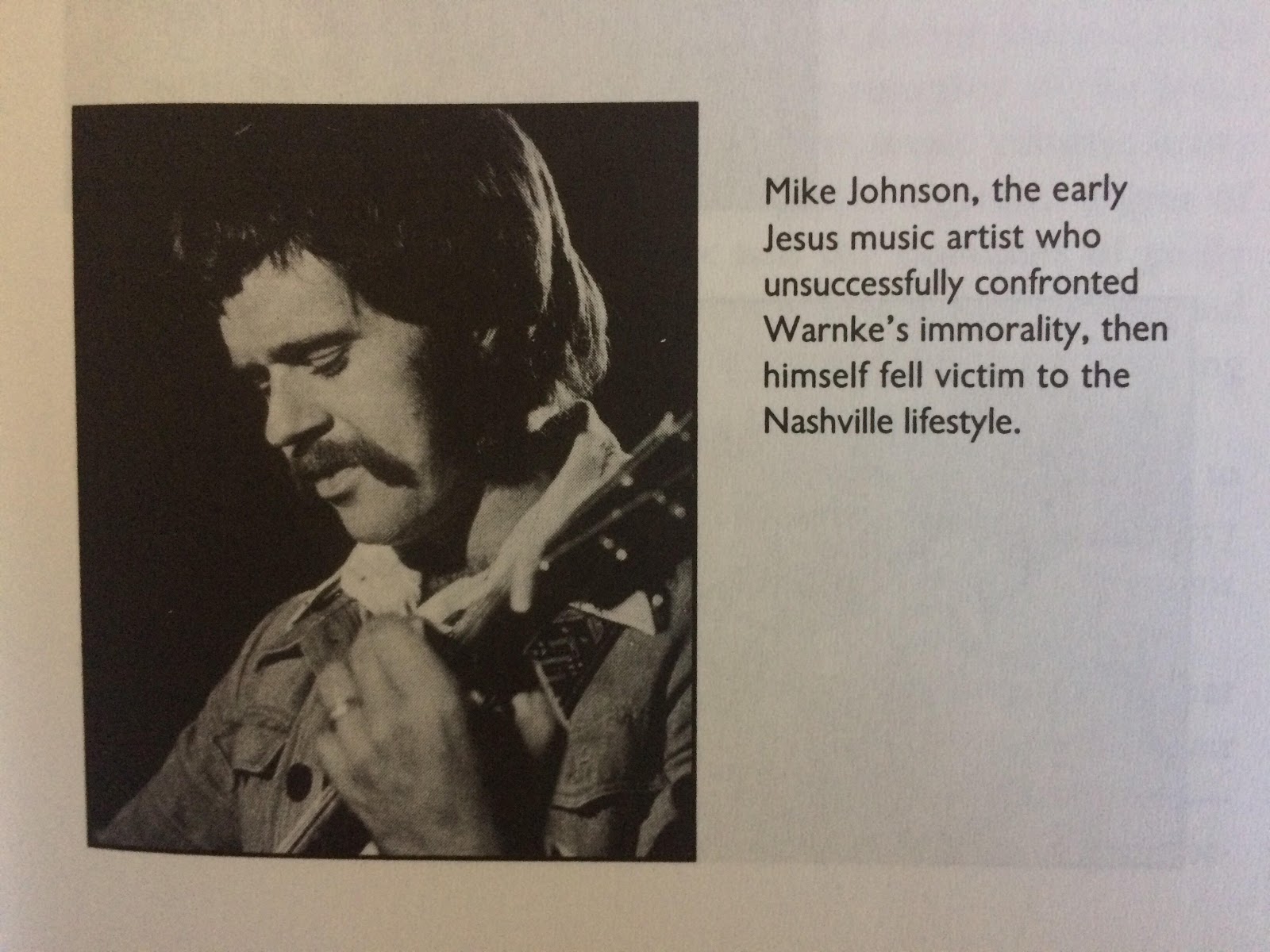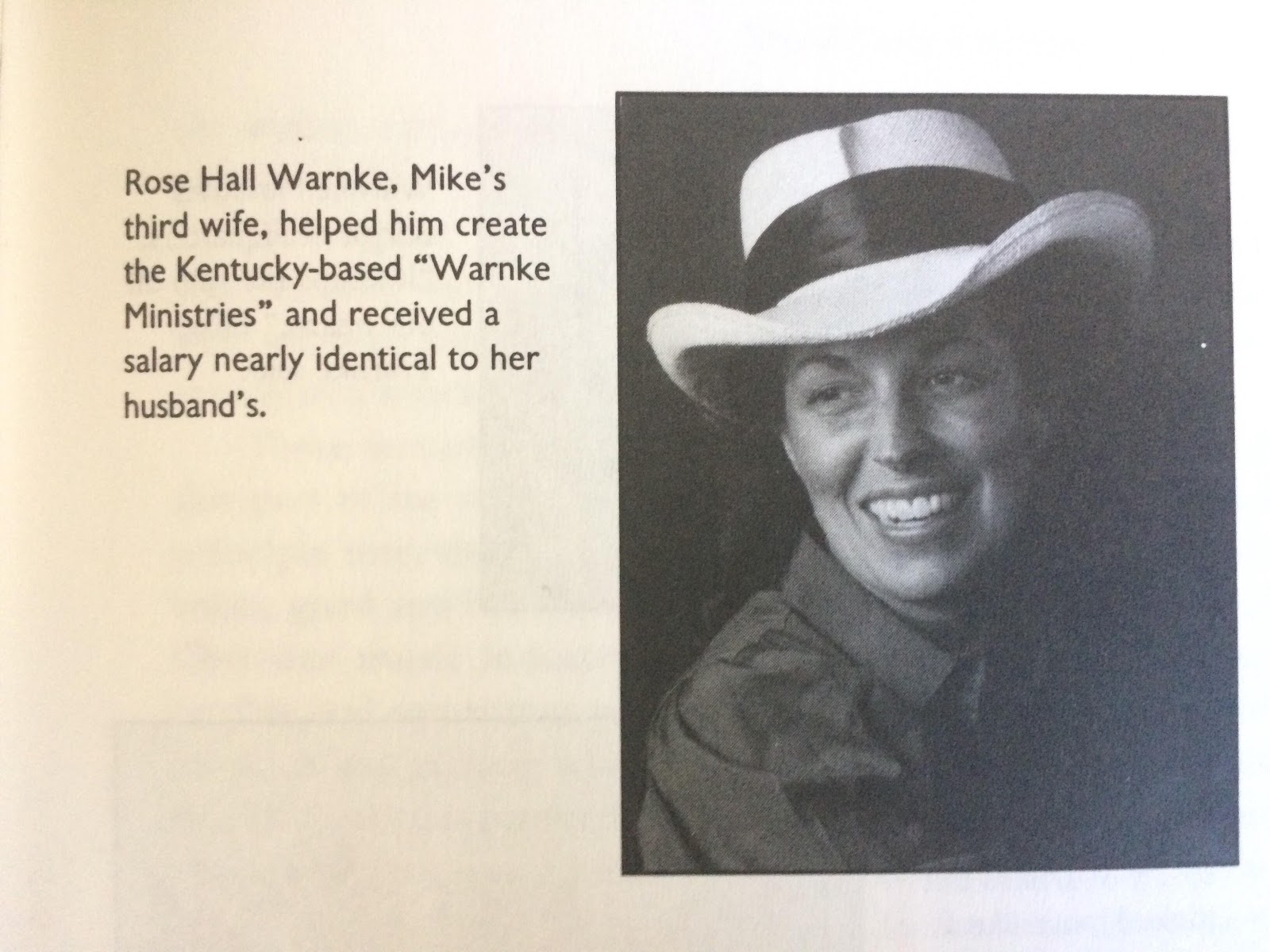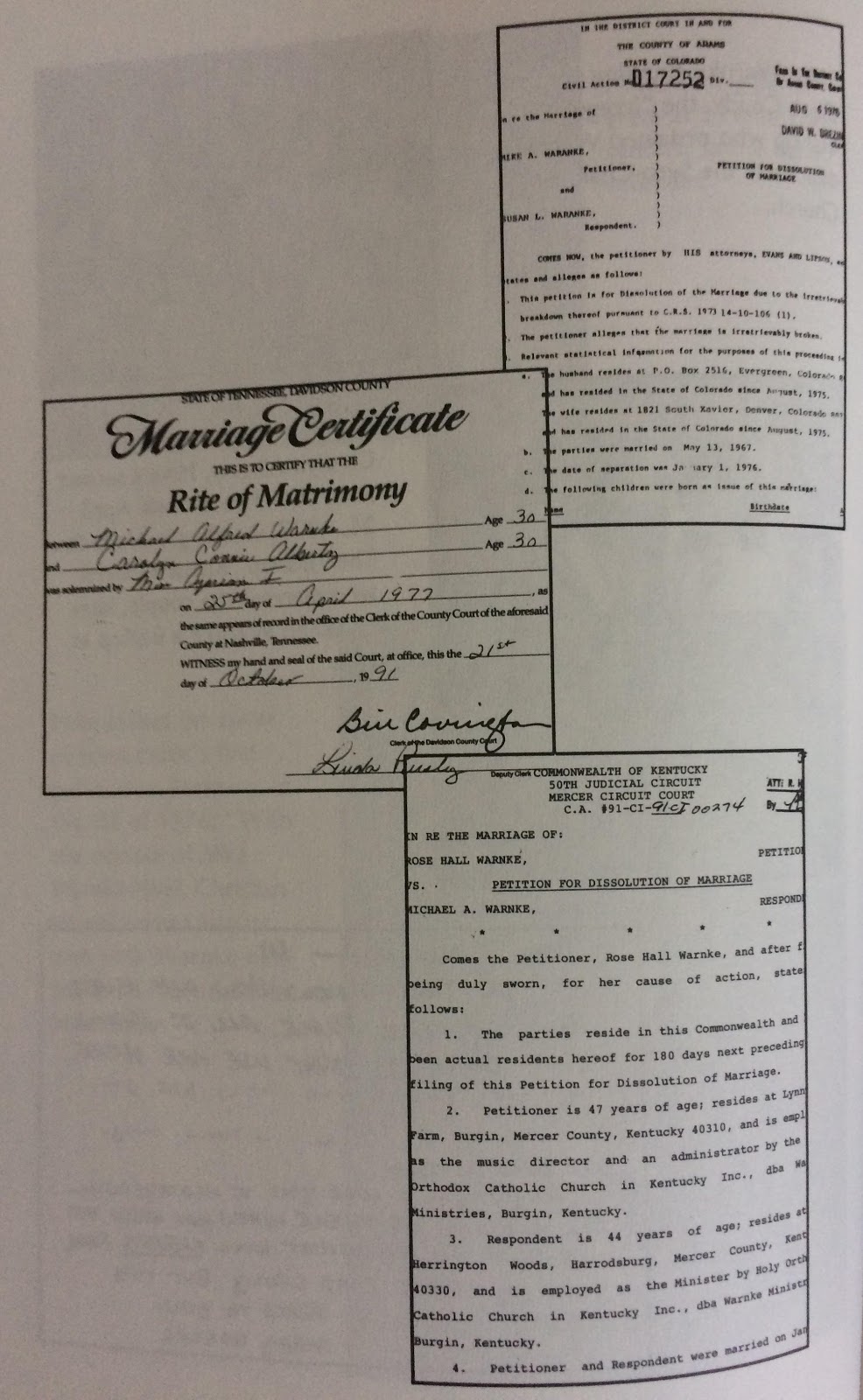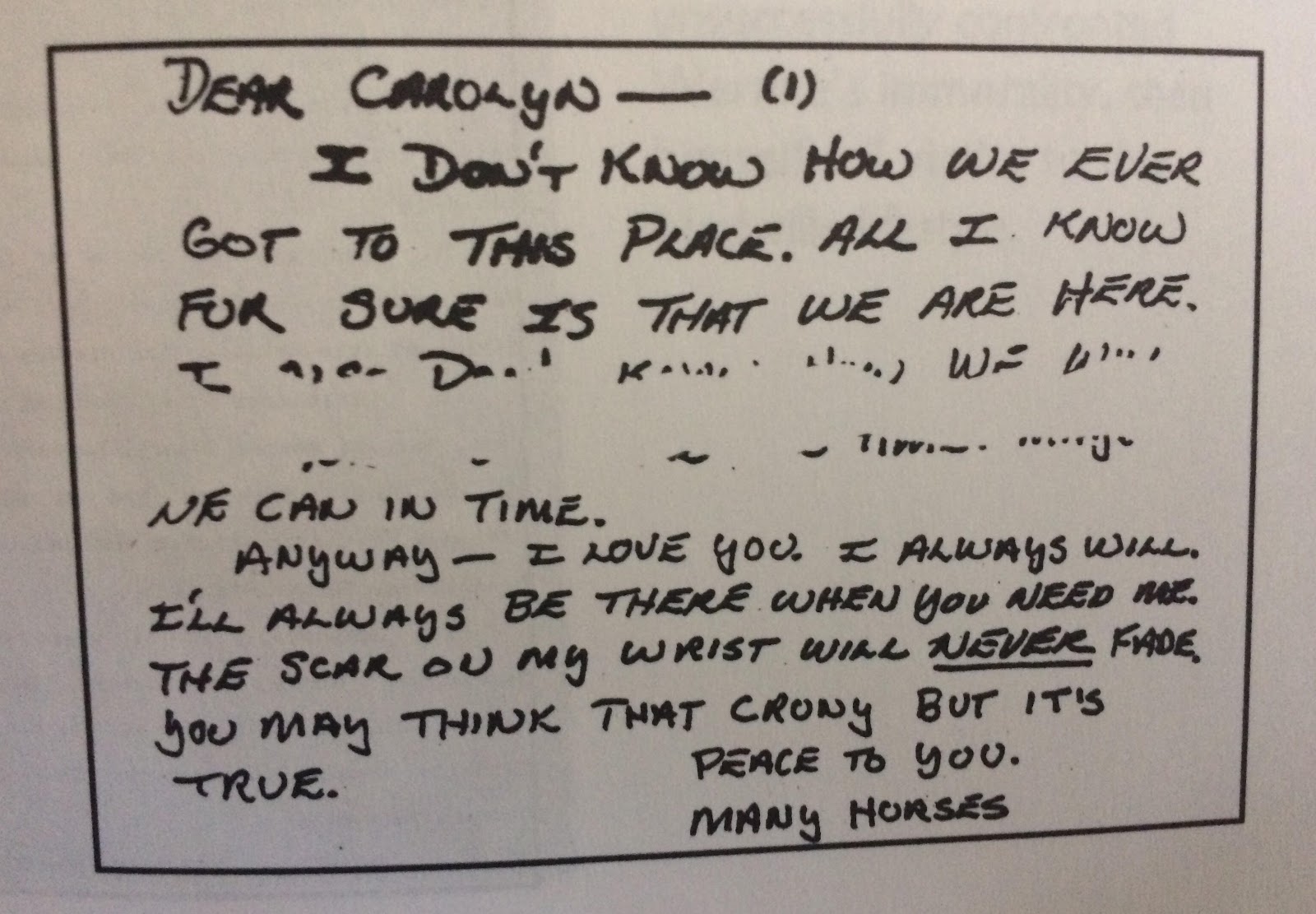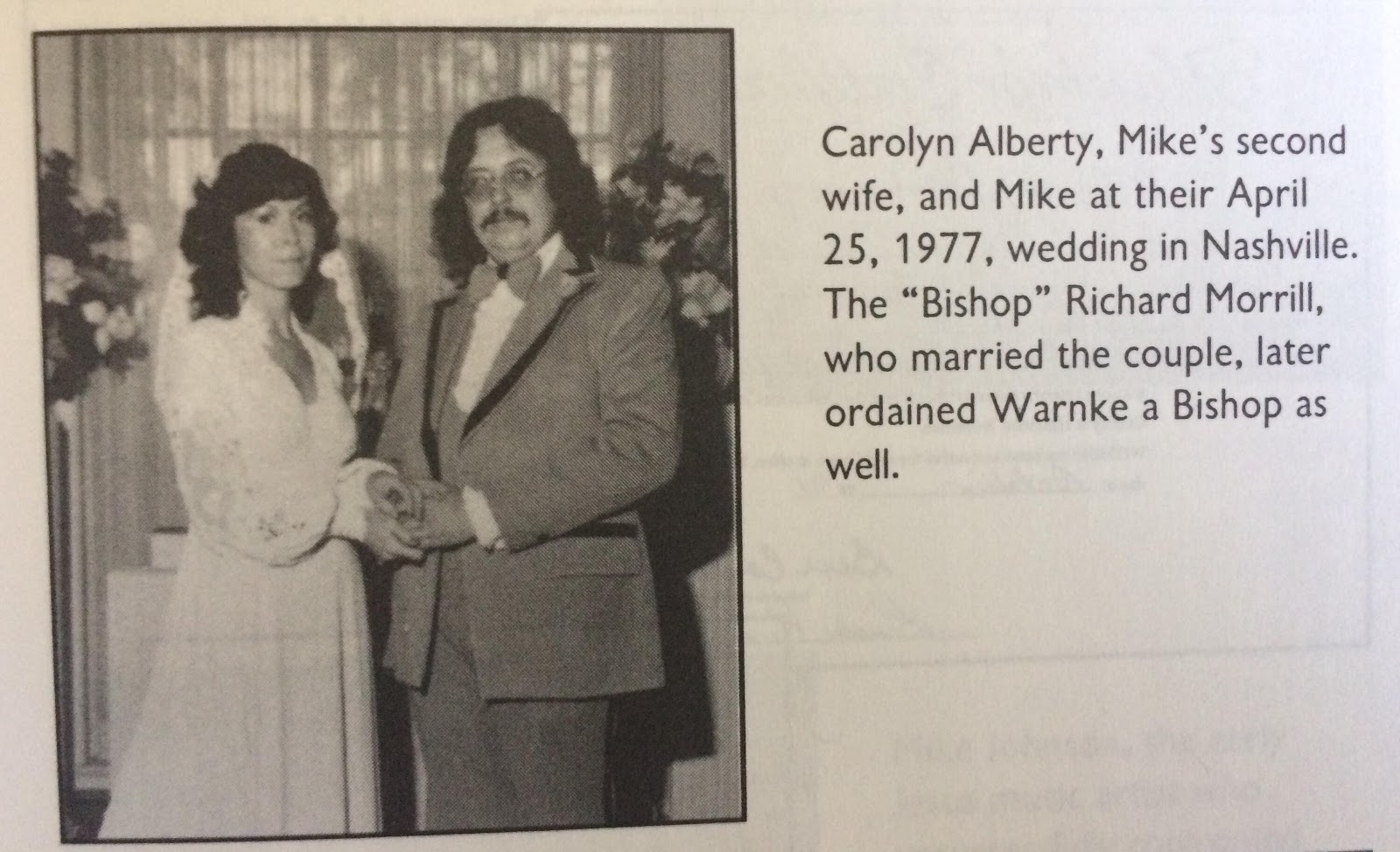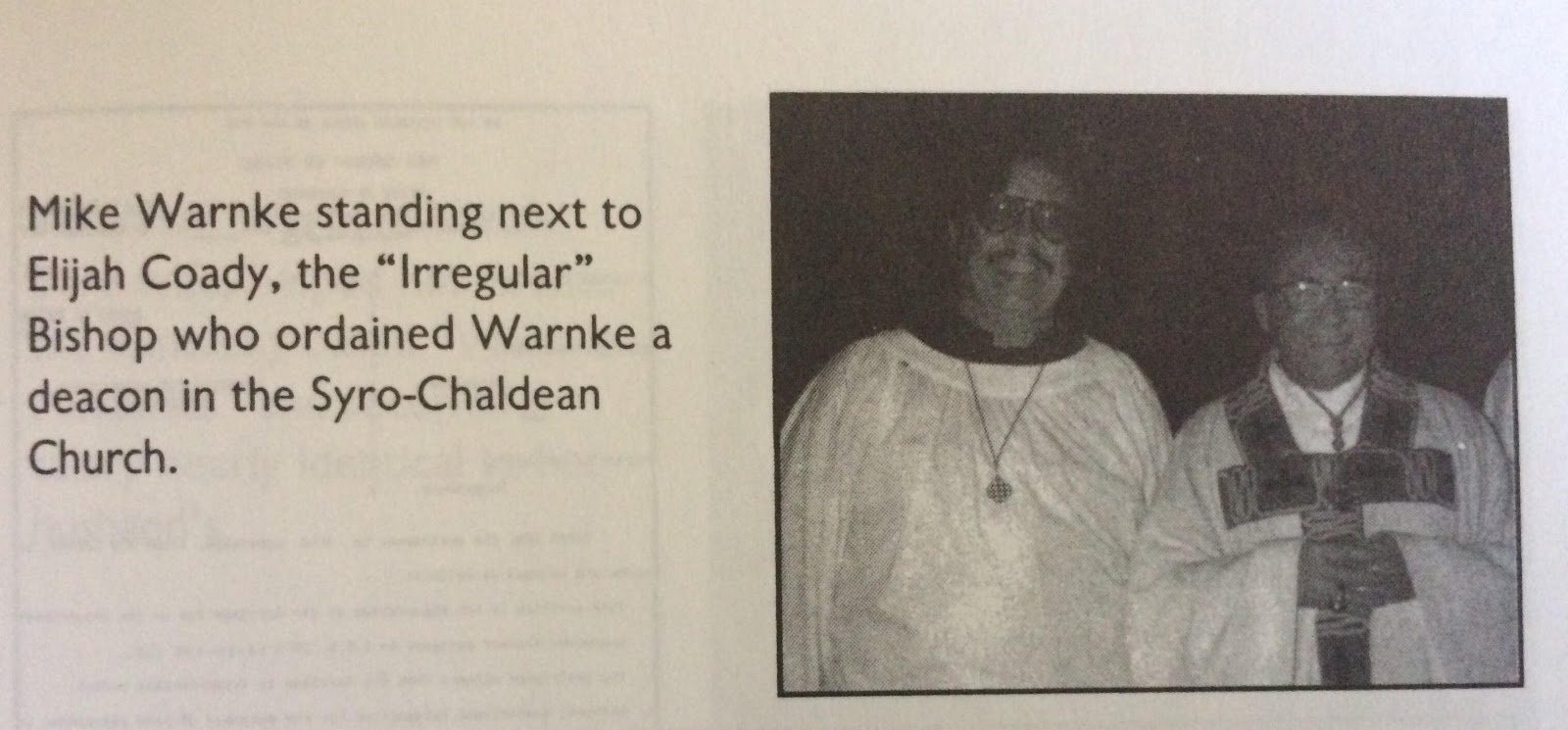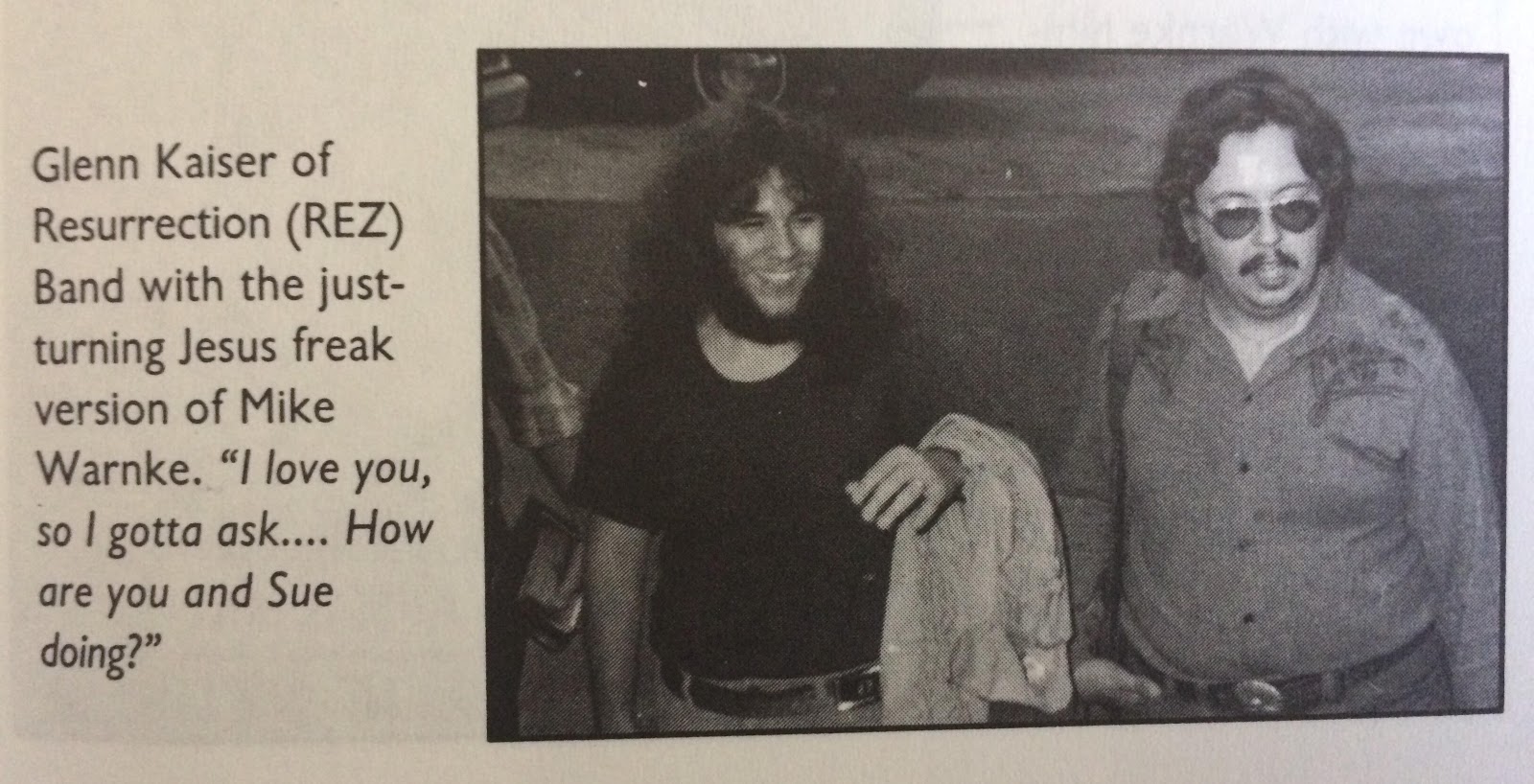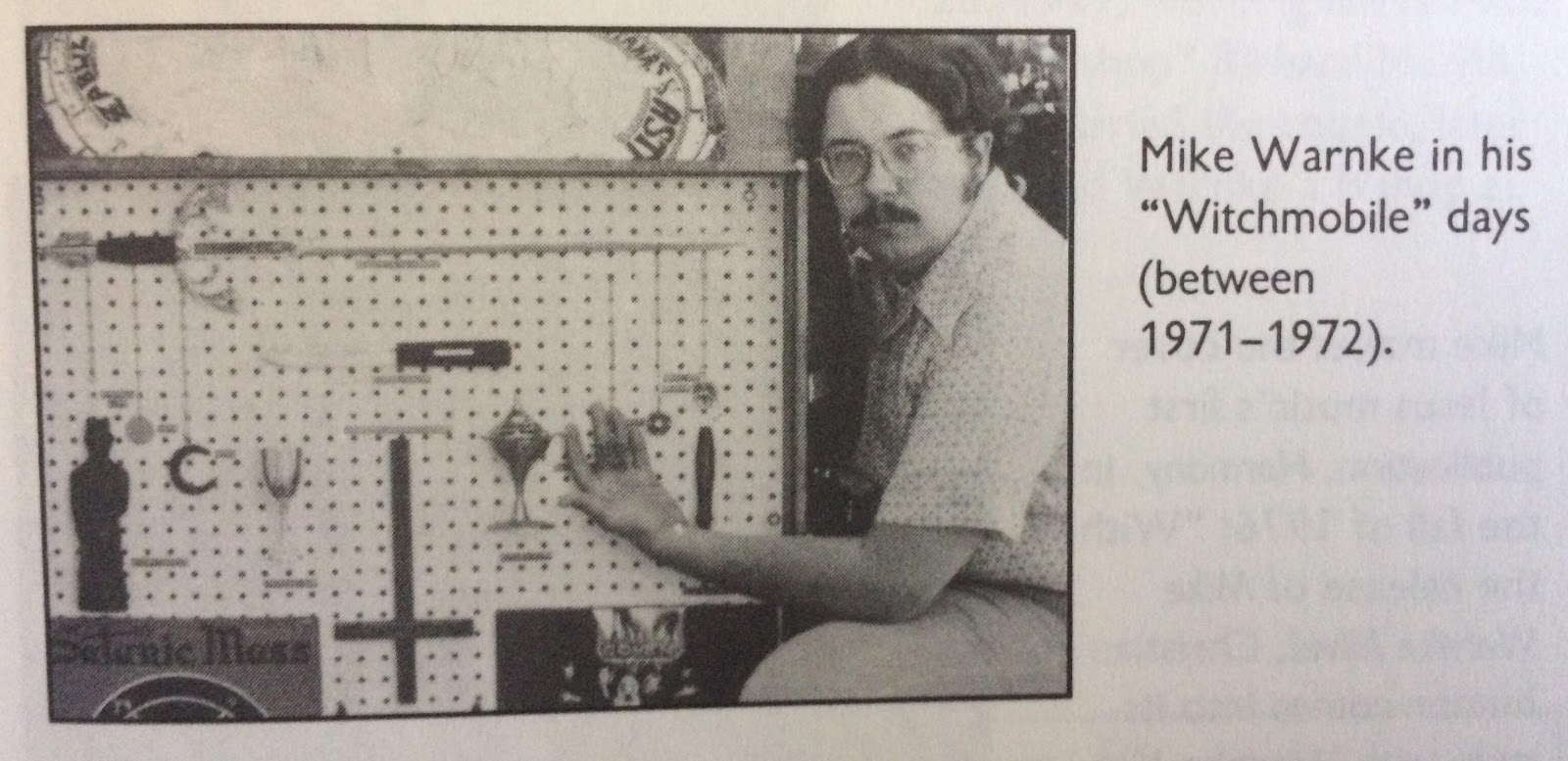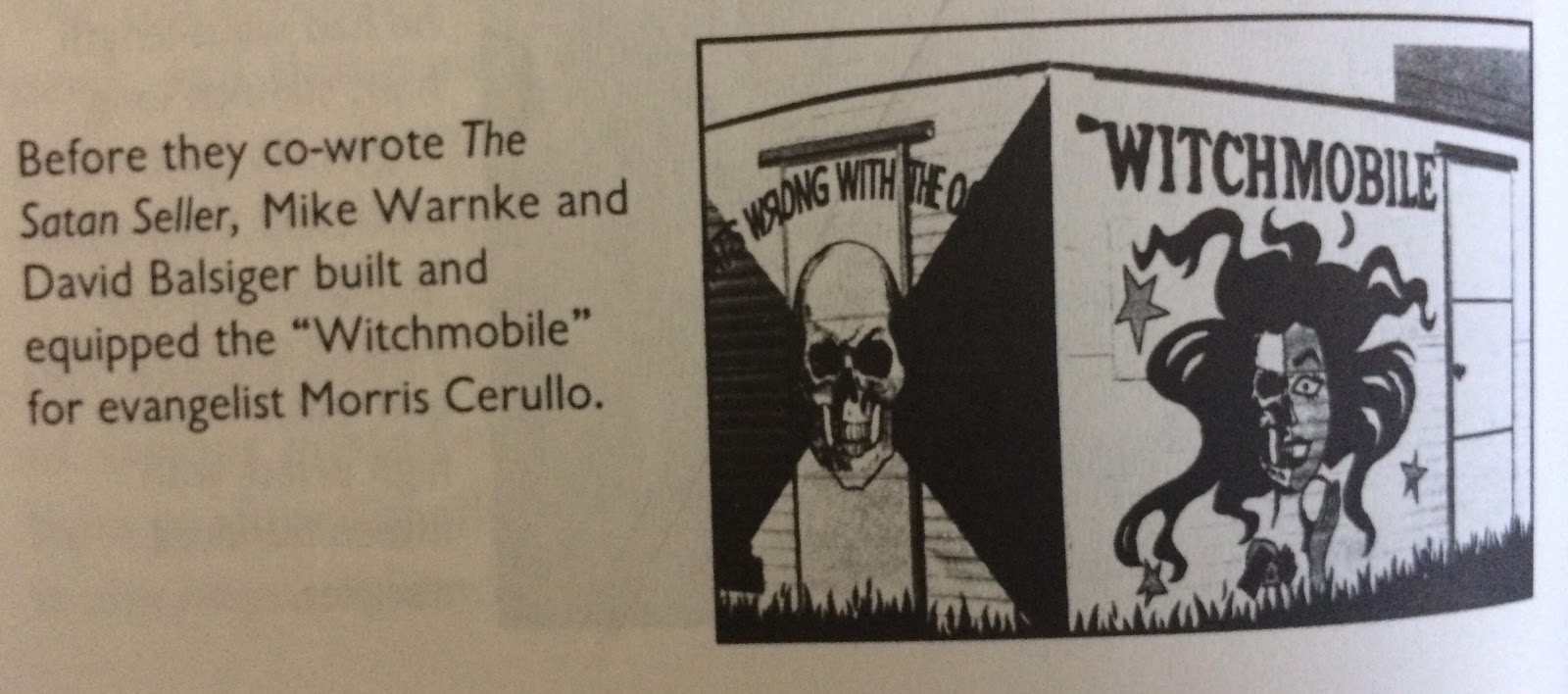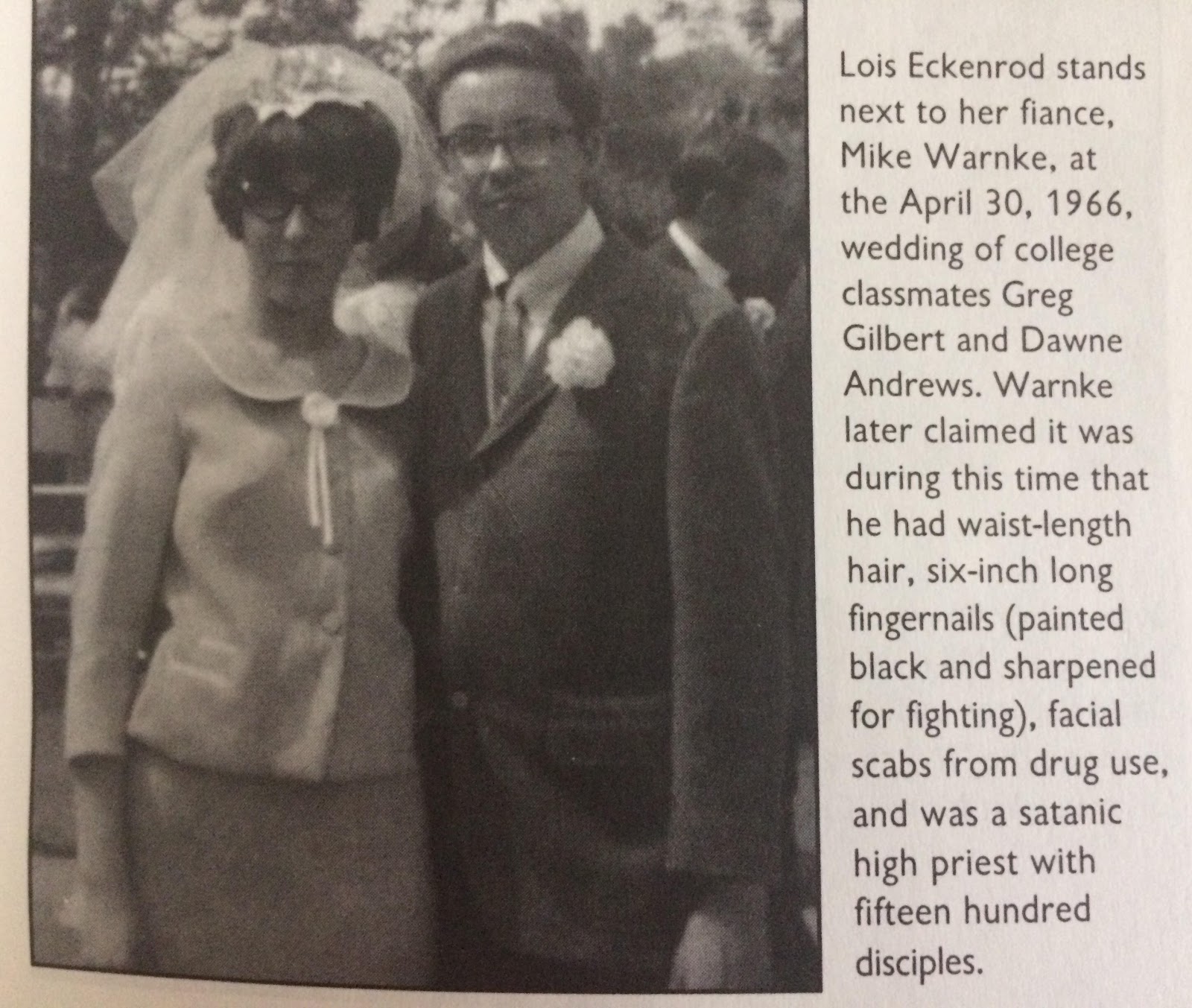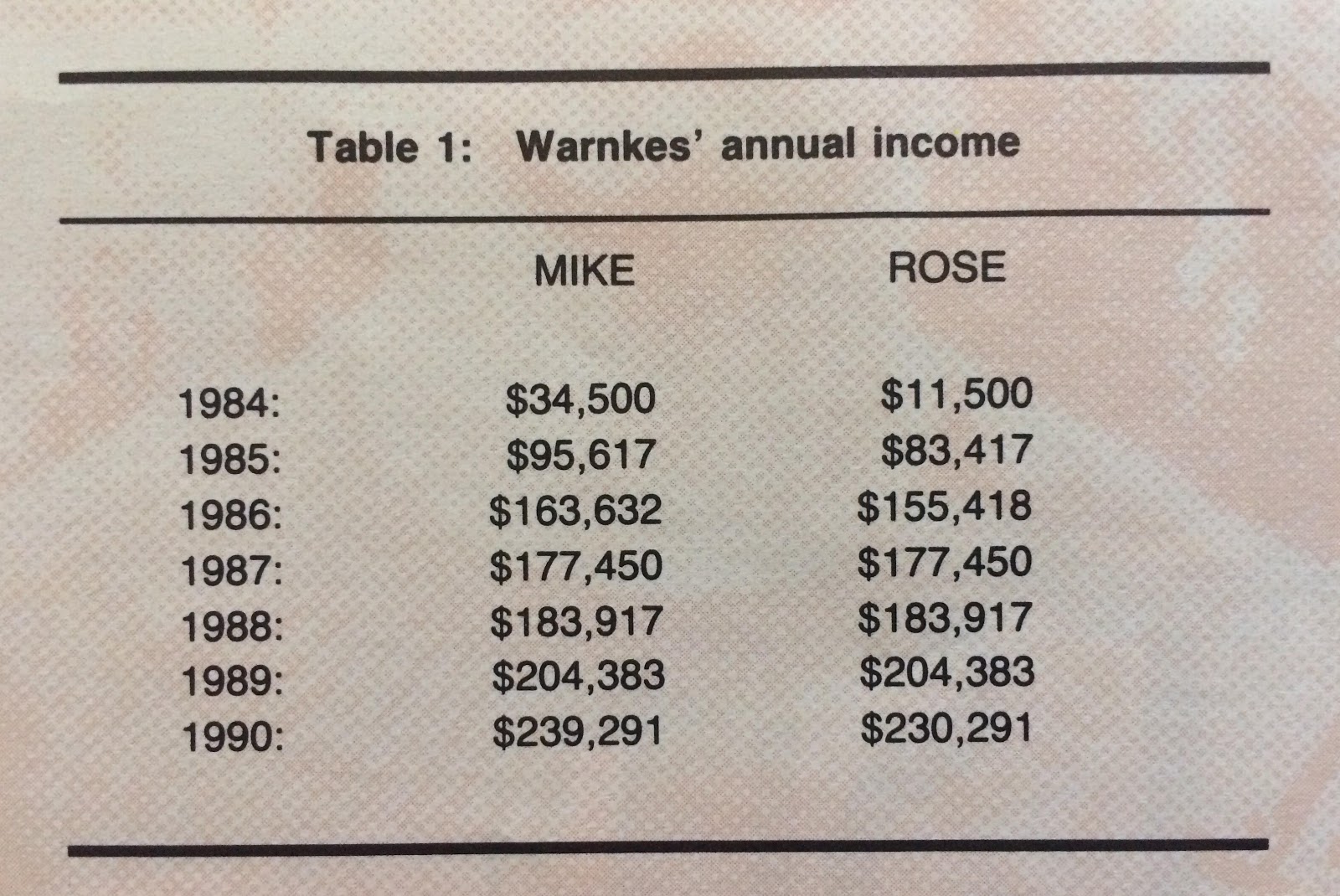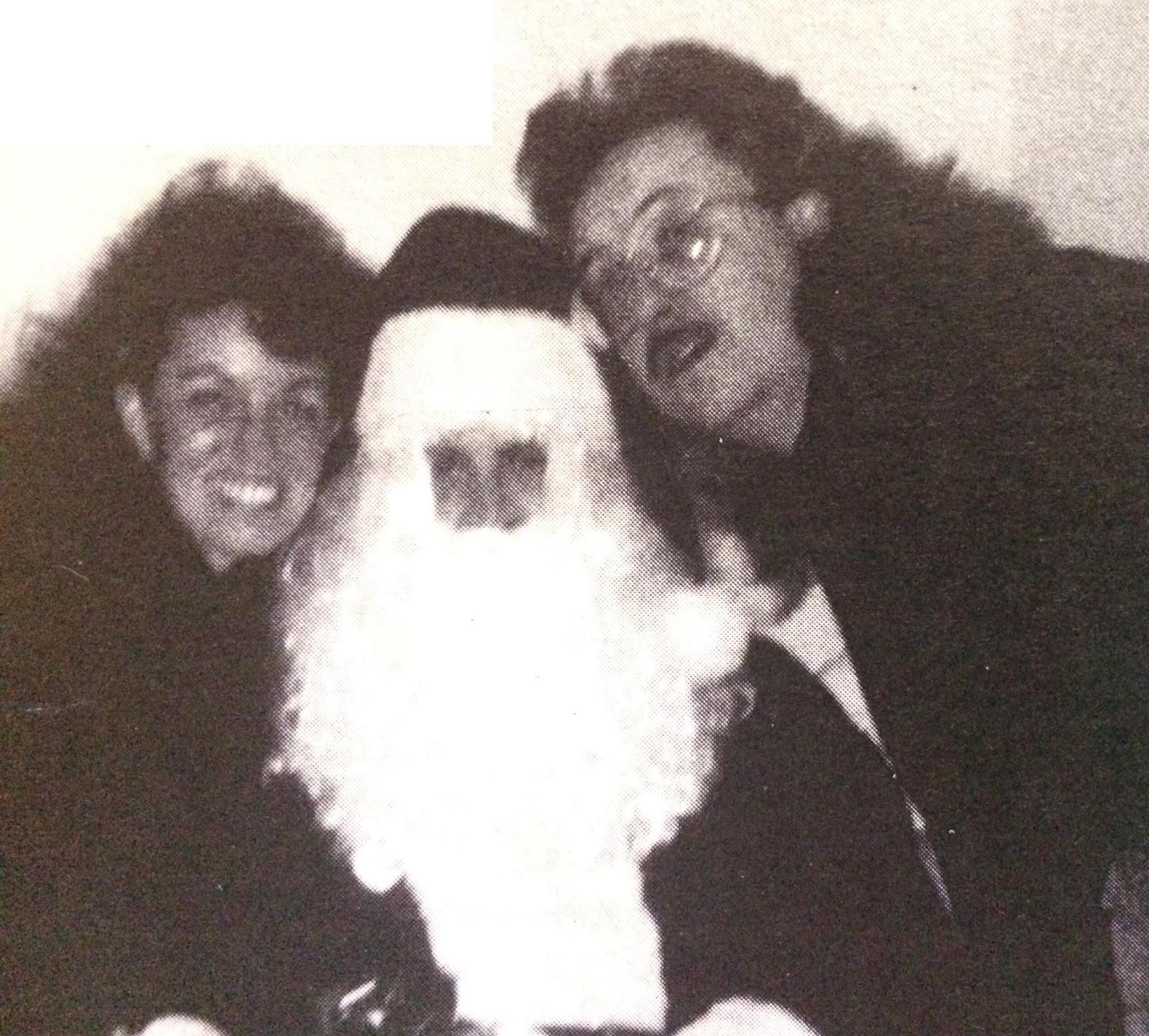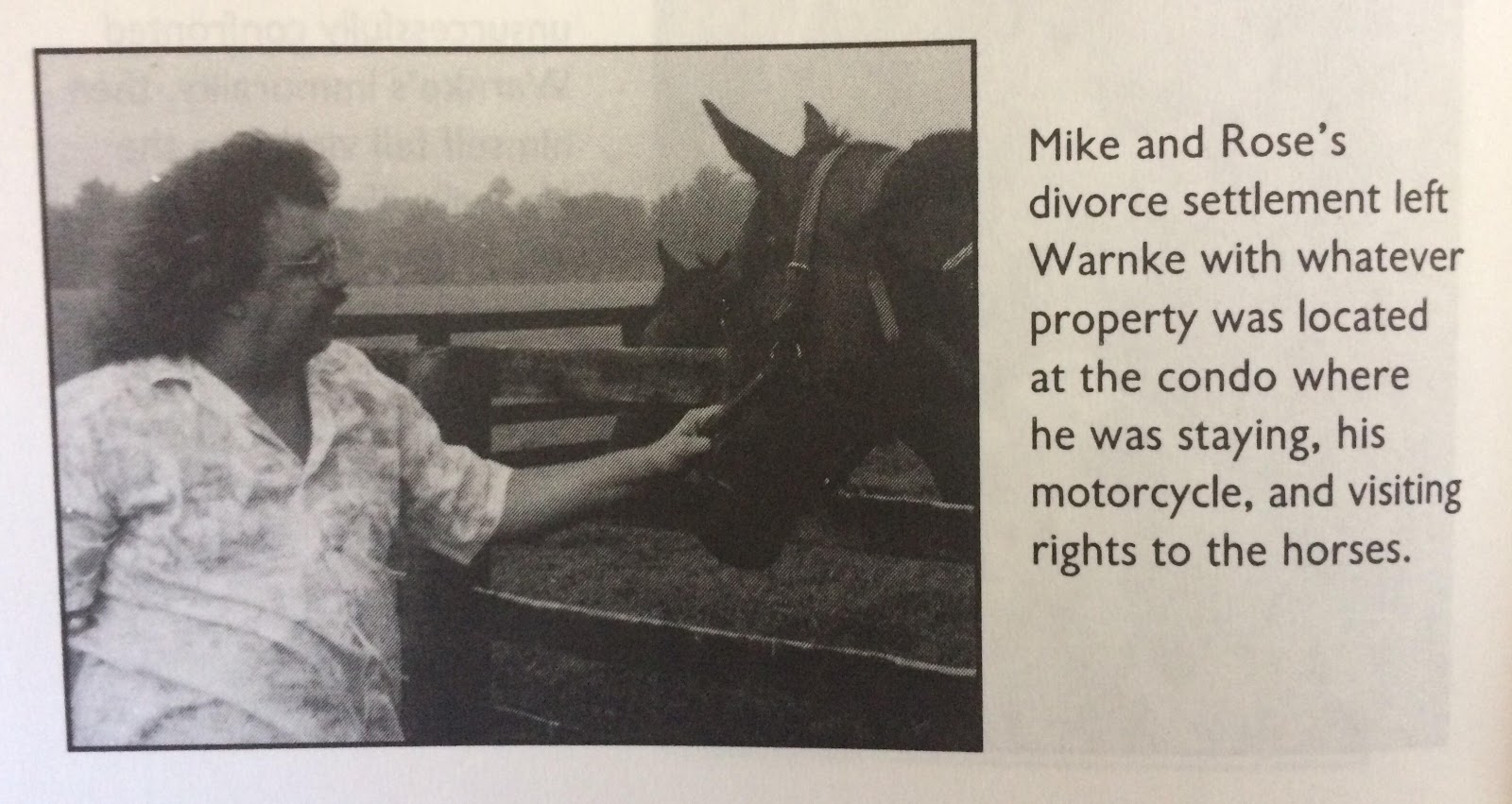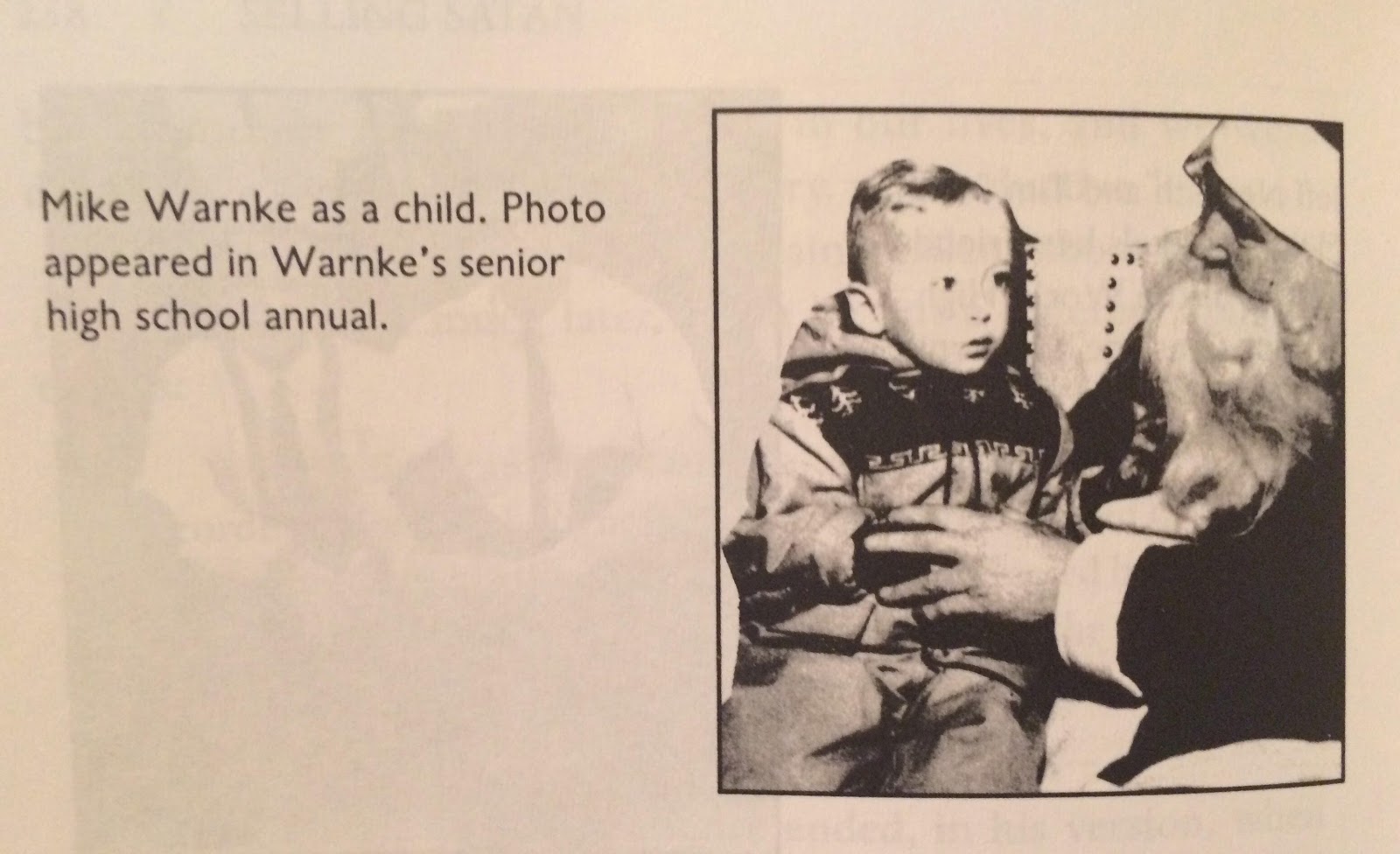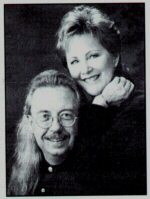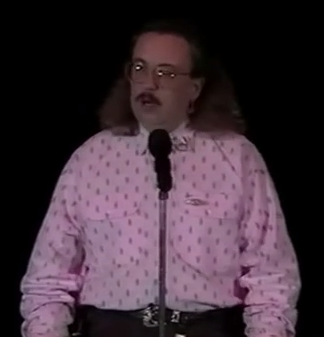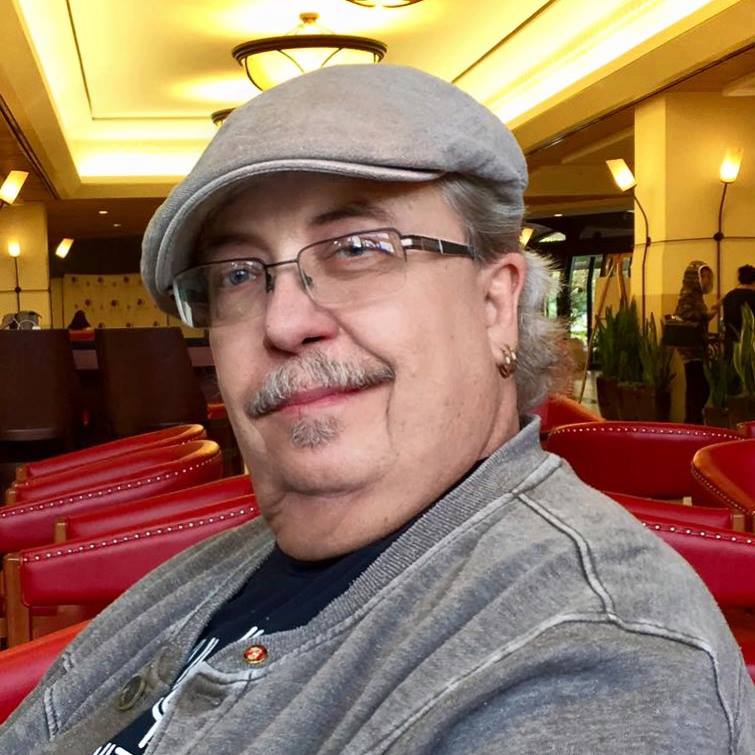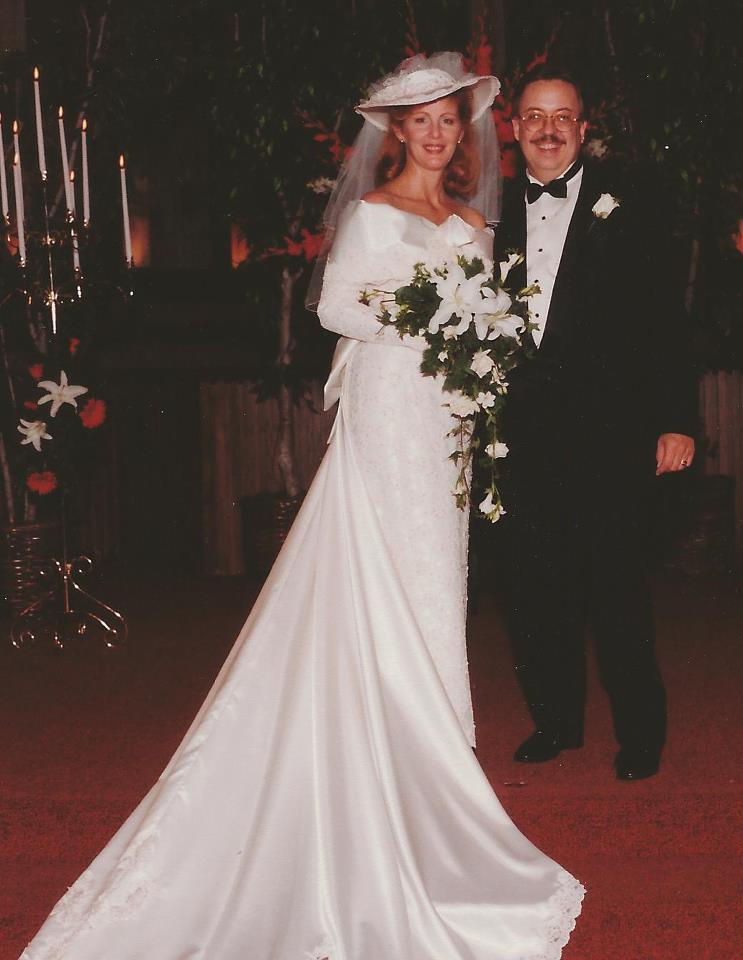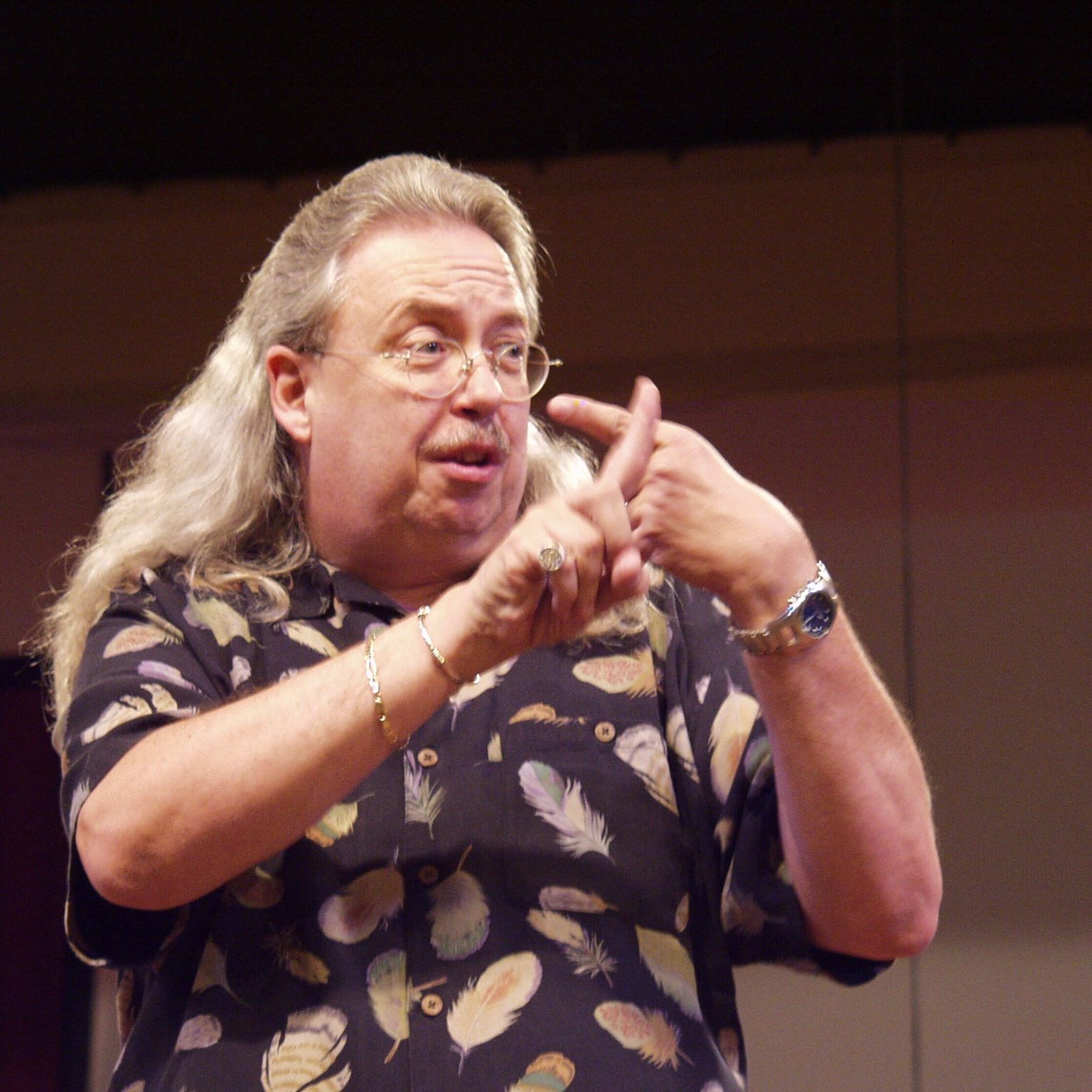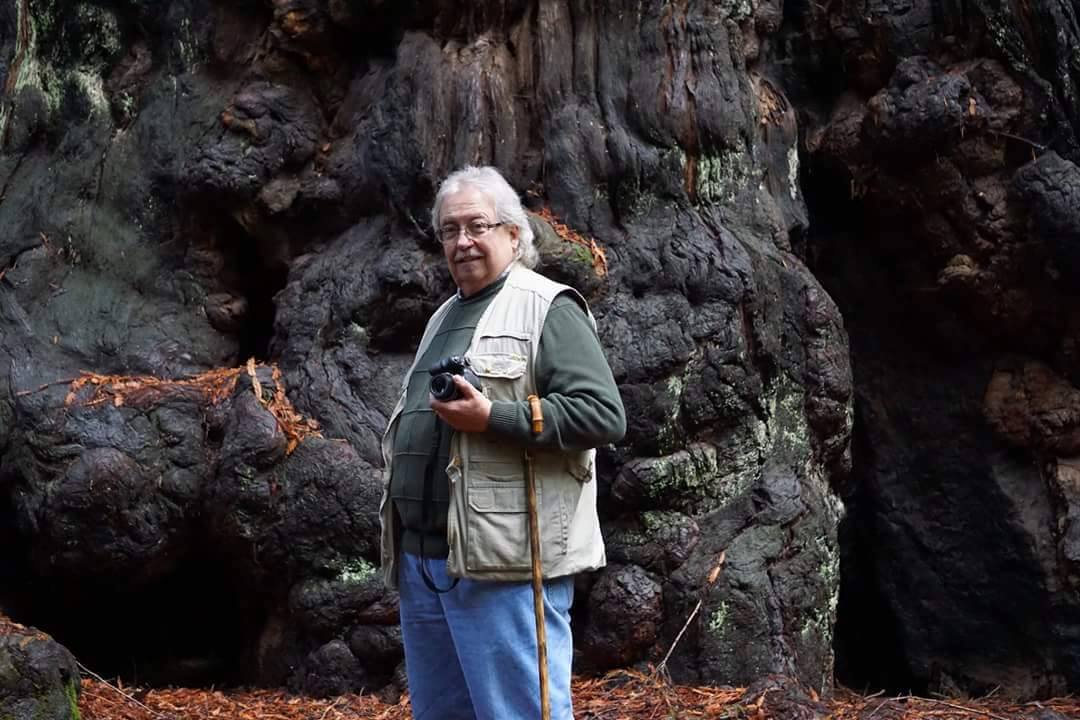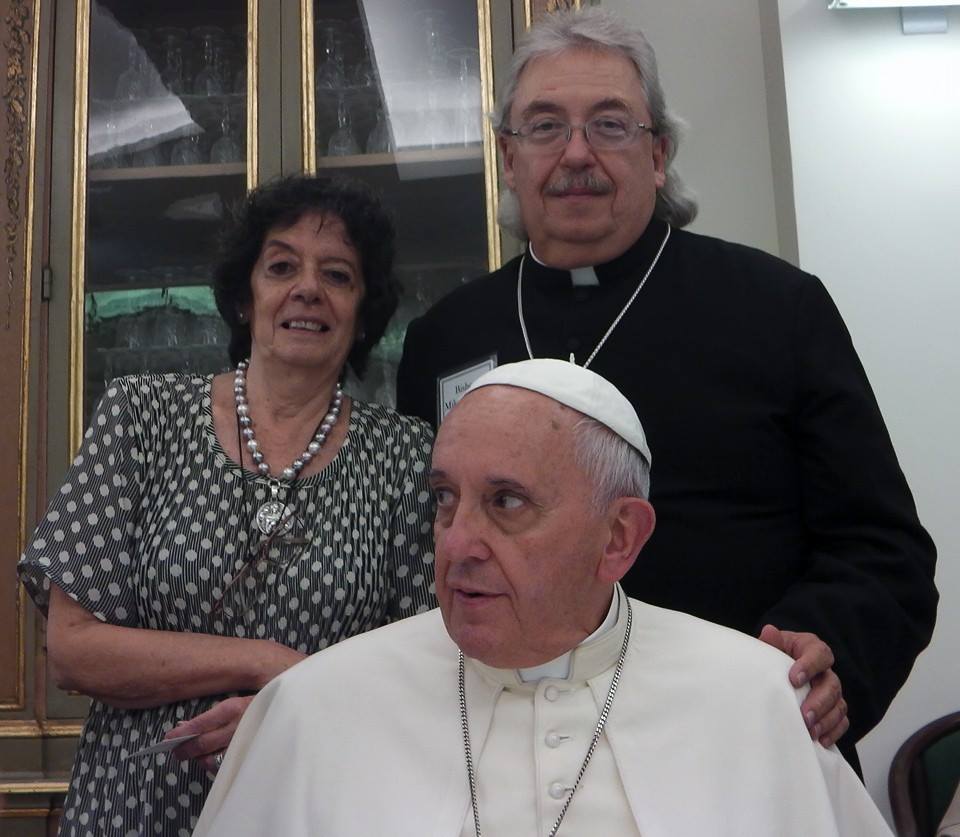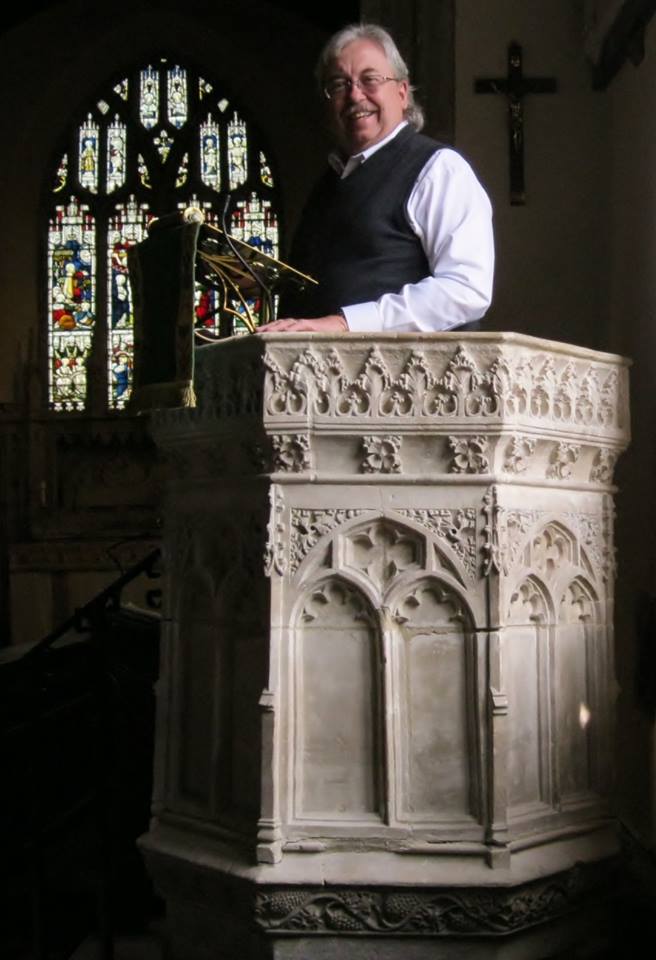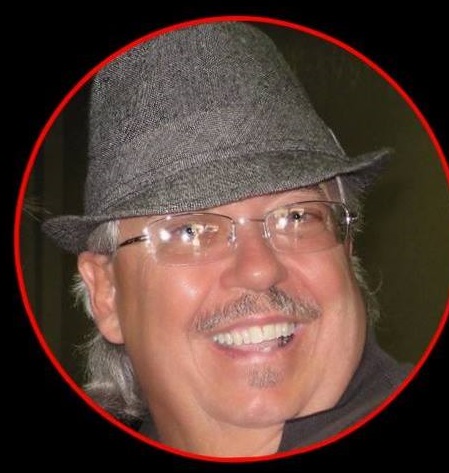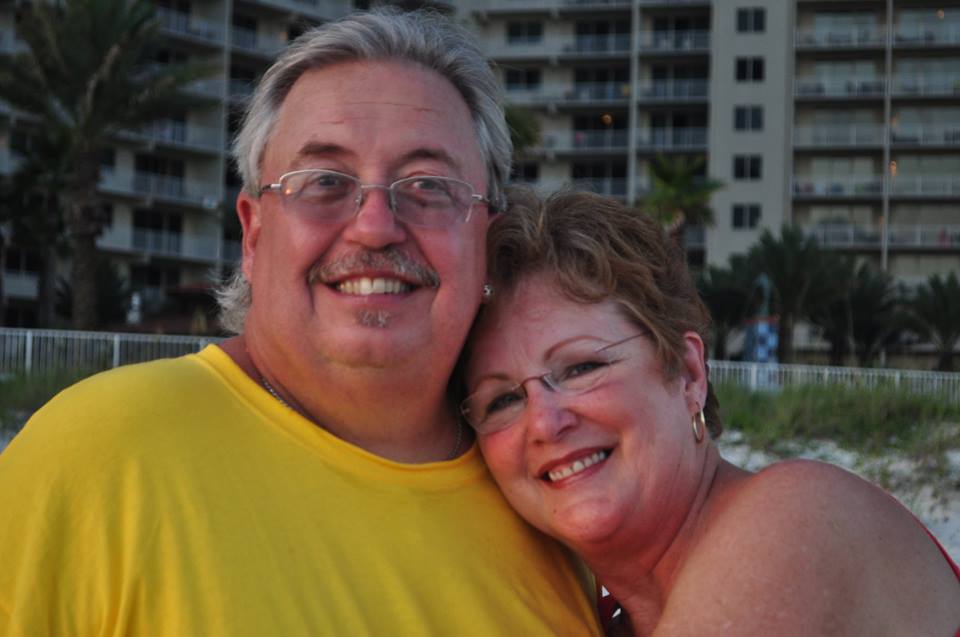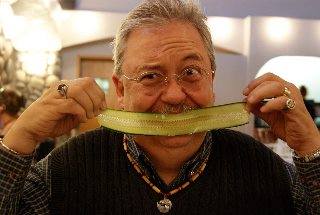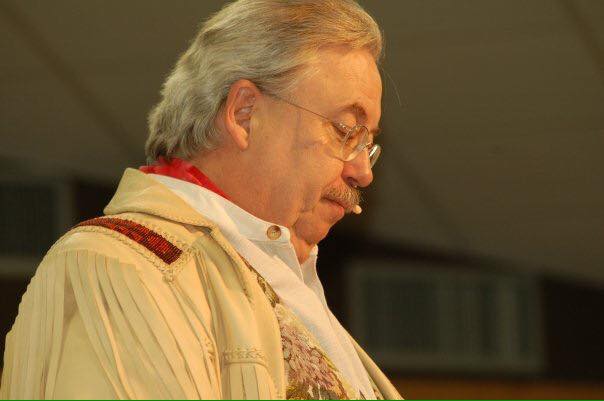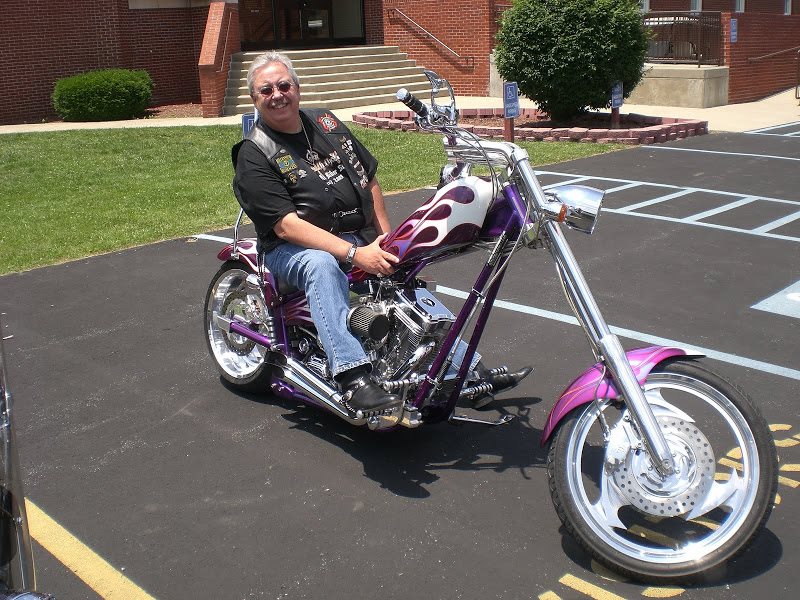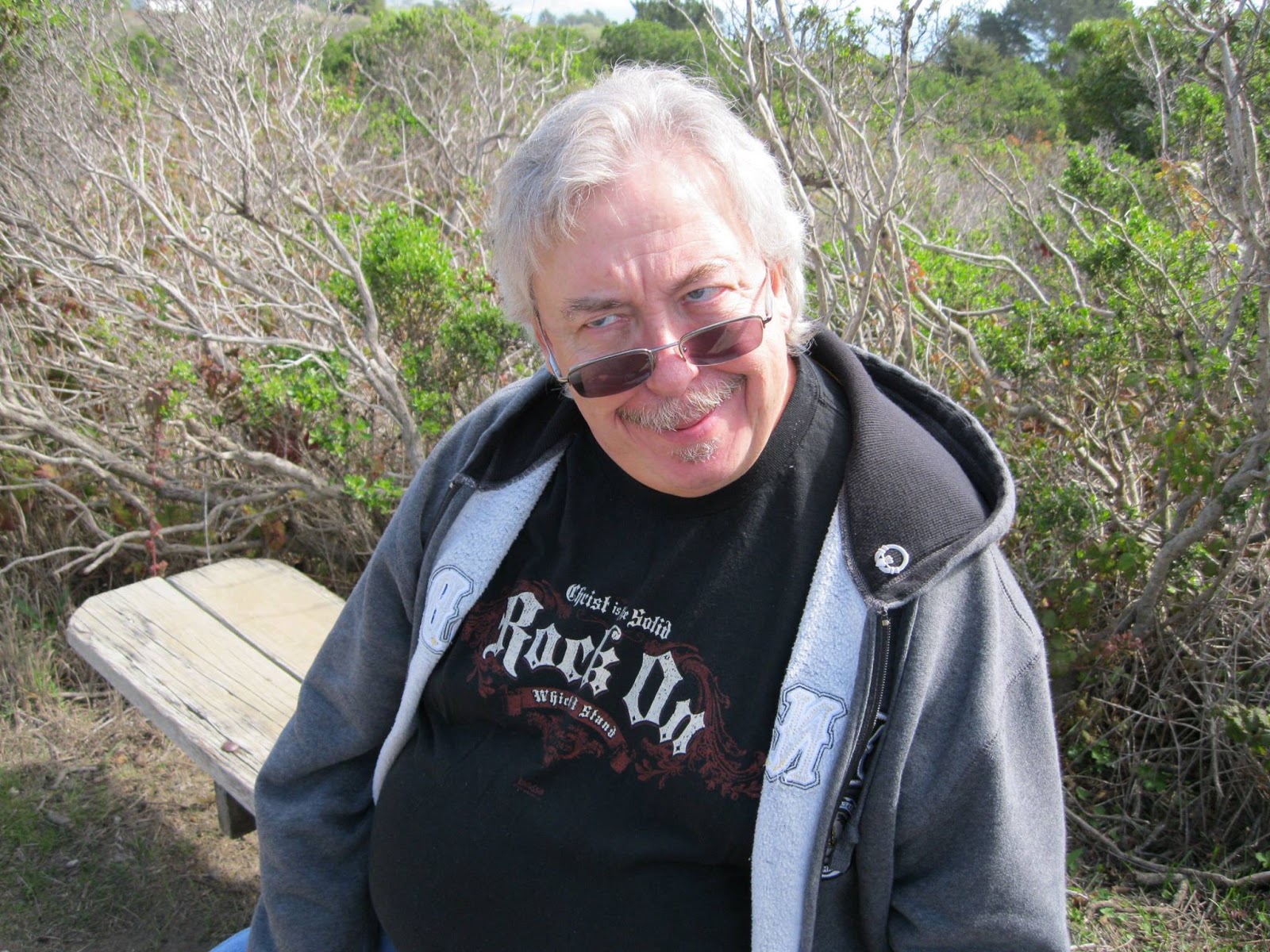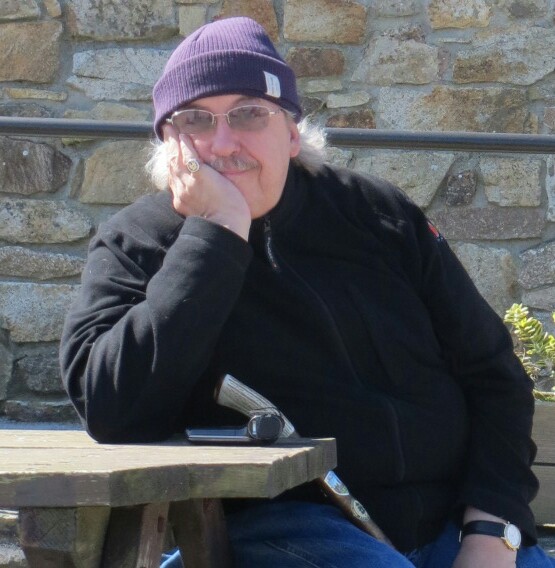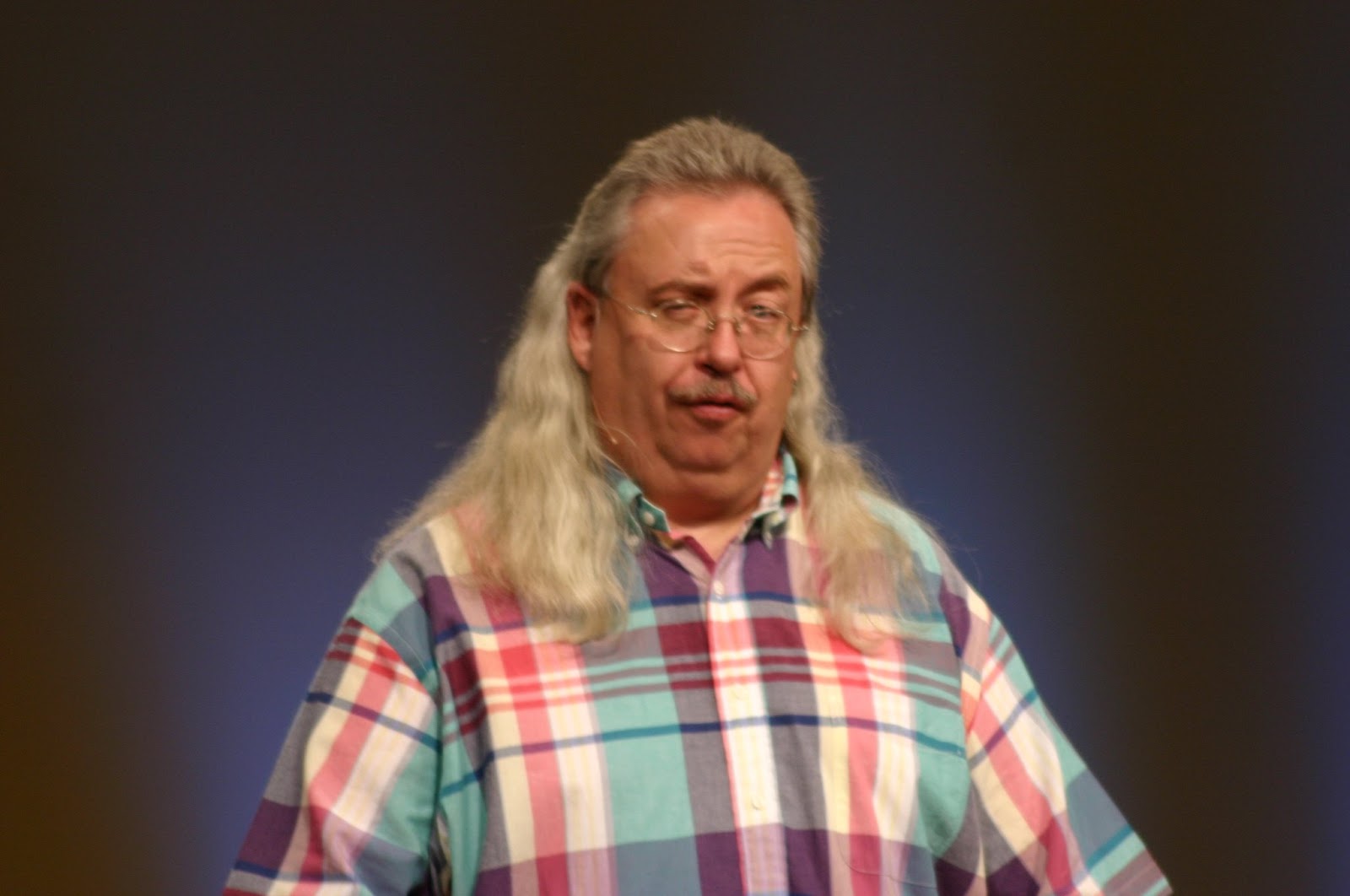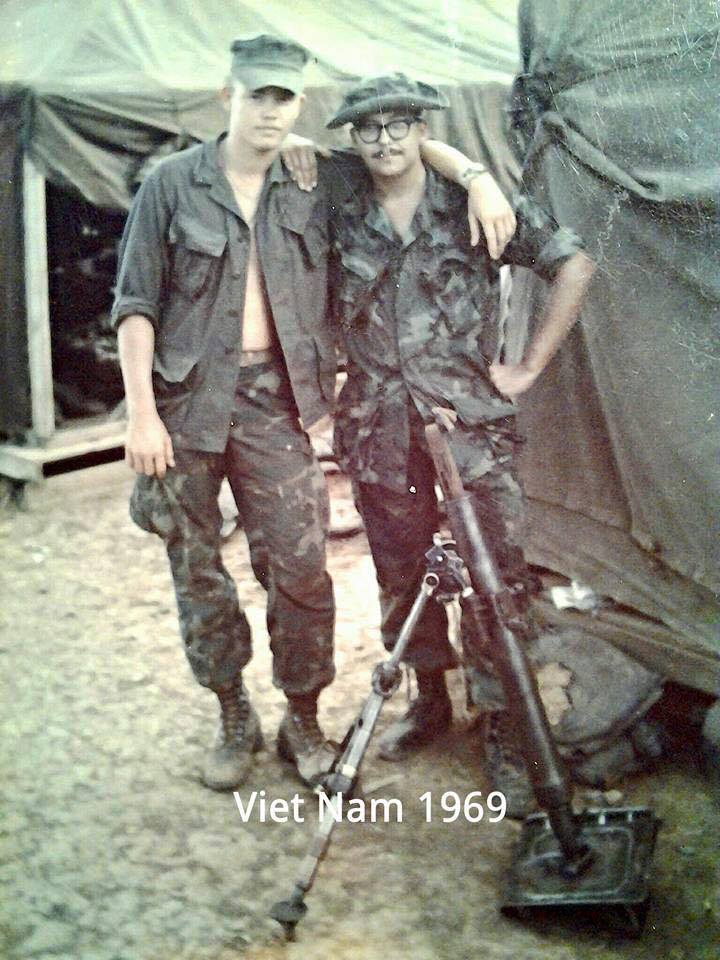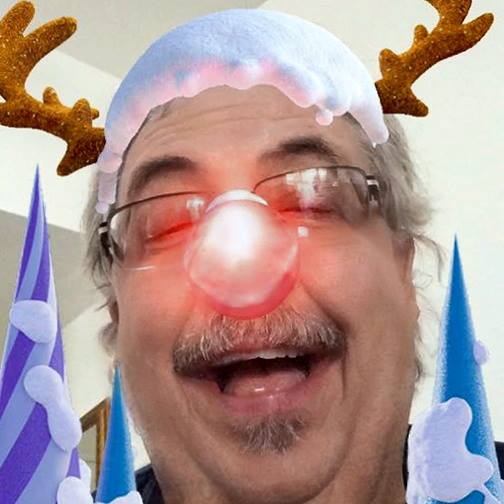 Timeline
November 19, 1946 – Mike Warnke born in Evansville, Indiana to Alfred "Al" Warnke and Louise Warnke.
1951 – Warnke family moves to Manchester, Tennessee where Al opens a truck stop.
1955 – Louise Warnke dies in a car accident.
1958 – Al Warnke dies, leaving Mike an orphan. He spends rest of his childhood living with family either in Sparta, Tennessee or San Bernardino, California.
June 1965 – Mike graduates from Rim of the World High School in Lake Arrowhead, California.
September 1965 – Mike enrolls at San Bernardino Valley College but withdraws after one semester. According to The Satan Seller, this is the point at which he becomes a Satanist.
June 2, 1966 – Mike Warnke enlists in the U.S. Navy. According to The Satan Seller, it is during boot camp that Warnke becomes a born again Christian, though this has been disputed.
August 22, 1966 – Warnke graduates from boot camp and is assigned to serve as a hospital corpsman.
1967 – Warnke completes naval corpsman training and returns to San Diego to marry Sue Studer. They will later have two children together.
1969 – Warnke is deployed to Vietnam for a six-month tour of duty. He is awarded a Purple Heart for injuries sustained during this time, though accounts of his injuries have varied greatly. Warnke's various accounts have him spending much time detained, allegedly killing a man in battle, and surviving being shot several times, including once by an arrow.
1970 – Warnke returns to the U.S. After his return, he teams up with evangelist Morris Cerullo and the two begin touring in their "Witchmobile" to fight against Satanism and the Occult. Cerullo introduces Warnke to David Balsiger so that the two can collaborate on a book about youth occultism.
1972 – Warnke requests an early discharge from the Navy as a conscientious objector in order to focus full-time on ministry. His request is granted. Warnke then severs ties with Cerullo's ministry to start his own and forbids Cerullo from using any of his material. Warnke (with writing help from Balsiger and Les Jones) publishes The Satan Seller later that year. The book quickly launches Warnke into stardom within the evangelical Christian community and he begins his work as a popular public speaker.
1974 – Warnke moves his family to attend Trinity Bible College in Tulsa, Oklahoma. He meets Carolyn Alberty and the two begin an affair. Warnke also meets Elijah Coady, an independent, schismatic bishop of the Syro-Chaldean Church, also known as the Assyrian Church of the East or the Nestorian church. Coady ordains Warnke as a deacon. Upon graduation, Warnke is again ordained and he moves with his family to Denver, Colorado.
November 1975 – At an Indiana coffeehouse, Warnke's talk about his conversion from Satanism to Christianity is recorded and later released by Word Records as his first album, Alive.
December 1975 – Warnke divorces Sue Studer to marry Carolyn Alberty.
September 1976 – Warnke is featured on the cover of Harmony, a Christian magazine.
1977 – Warnke releases his second album, Jester In The King's Court.
1978 – Warnke recounts his Vietnam experiences on his third album, Hey, Doc!
1979 – Warnke independently produces the non-comedy album A Christian Perspective on Halloween after his label, Word Records, refuses to release it. Warnke's second book, Hitchhiking on Hope Street, is published. This same year, Warnke provides a short preface to The Todd Phenomenon, a book debunking a fraudulent ex-occultist.
November 1979 – Warnke and Alberty divorce. Soon after, Warnke marries Rose Hall, a thrice-divorced mother of three children, and moves to her farm in Kentucky.
1981 – Word releases Coming Home.
1982 – Word releases Higher Education, the first of two albums by Mike and Rose Warnke.
1983 – Growing Up, the final Mike and Rose Warnke album, is released. Independent bishop Richard Morrill of the Byzantine Catholic Church, Inc. ordains Warnke as a bishop.
1985 – Under Word's Dayspring label, Warnke releases Stuff Happens.
May 16, 1985 – Warnke appears in a prime-time news report about Satanism, titled "The Devil Worshippers," on ABC's 20/20.
1985 – Good News Tonight is released. Warnke Ministries reportedly raises over 1 million dollars in contributions this year.
1987 – Warnke Ministries now reportedly raises over 2 million dollars per year.
1988 – One in a Million is released.
1989 – Warnke's first VHS special Do You Hear Me? is released. Mike and Rose Warnke separate but remain married.
1990 – Totally Weird is released.
1991 – Out of My Mind is released both on VHS and as an album. Schemes of Satan, Warnke's third book, is published.
September 4, 1991 – Mike and Rose Warnke divorce. Mike marries his fourth wife, Susan Patton, six weeks later.
1992 – Warnke releases Full Speed Ahead, his final album for nearly a decade. Mike and Rose Hall Warnke publish Recovering from Divorce, which will be Mike's last book for the next 13 years. Cornerstone magazine publishes Volume 21, Issue 98 "The Mike Warnke Story" by Mike Hertenstein and Jon Trott. The story uncovers evidence that much of Warnke's testimony has been fraudulent as well as exposing various personal indiscretions.
July 29, 1992 – Further investigations by Kentucky reporters at the Lexington Herald-Leader reveal that Warnke Ministries has engaged in financial misdeeds.
August 5, 19992 – Word Records drops Warnke from the label.
September 30, 1992 – Warnke Ministries closes its doors.
1993 – Hertenstein and Trott publish a book-length expansion of their Cornerstone story, titled Selling Satan. This same year, Warnke submits to the authority of an assembly of ministers "acting as elders" (also referred to as his "tribunal"). He acknowledges his "ungodliness", his "multiple divorces", his "failure as husband, father, and friend", and admits to "embellishment and exaggeration … in an attempt … to entertain." Nonetheless, Warnke continues to "stand by [his] testimony of former Satanic involvement."
December, 1996 – Warnke suffers a heart attack.
December 5, 1996 – Mike and Susan Warnke's Celebrations of Hope, Inc. is granted 501(c)(3) tax exempt status.
2001 – Warnke releases Jesus Loves Me!, his first album in 9 years.
2002 – Destiny Image publishes Warnke's Friendly Fire: A Recovery Guide for Believers Battered by Religion, his first book in 10 years.
2005 – Warnke releases Serious as a Heart Attack on DVD, his first comedy special in 14 years.
2006 – Warnke releases The Storybook, an album consisting largely of previously released material.
December 5, 2006 – Warnke's tribunal makes a formal statement announcing the "successful completion of the recommendations that were placed on [Warnke] and [his] ministry by the Advisory Council 13 years ago in January of 1993. All restrictions have been met and are hereby lifted."
2008 – Warnke re-releases his 1989 special Do You Hear Me? on DVD with a new introduction and concluding message. Notably, this version has edited out large portions of the original special in which Warnke discusses Satanists and Satanic ritual abuse of young children in graphic detail.
2015 – Warnke releases his comedy special Still Alive on DVD.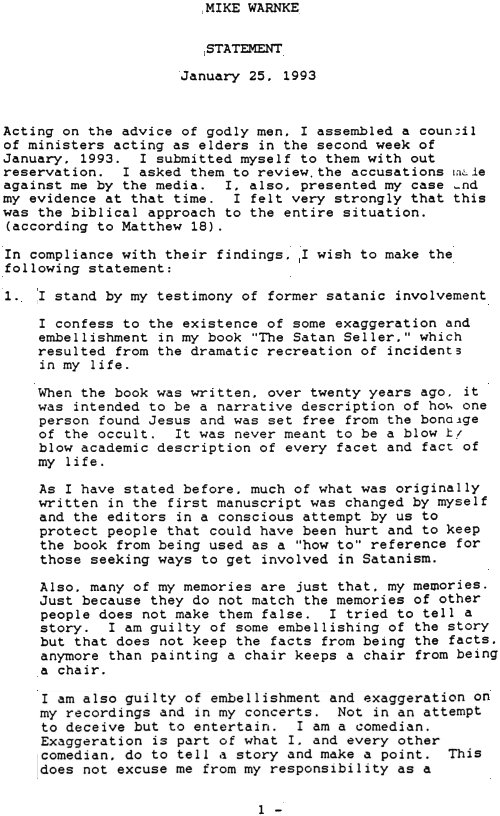 Publications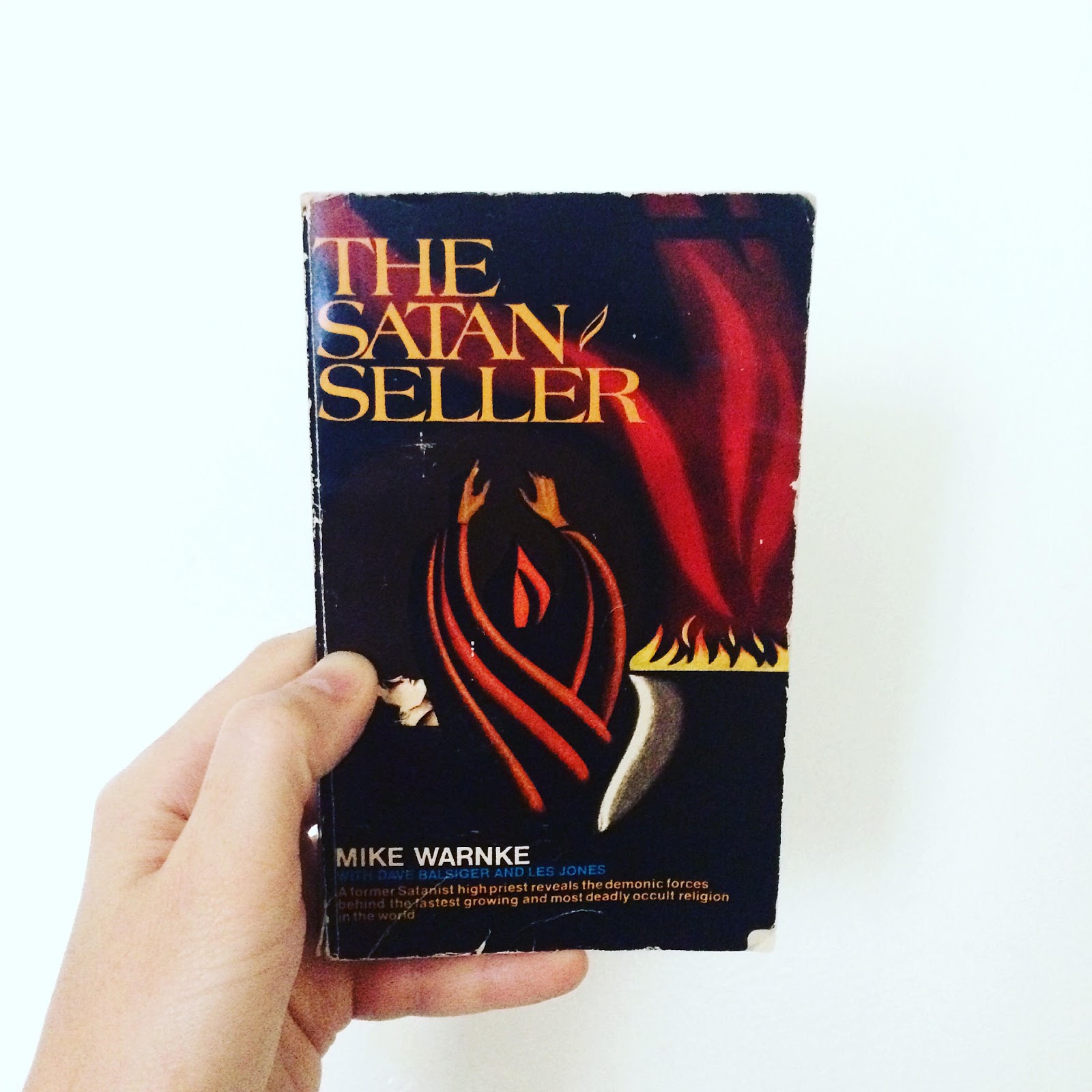 The Satan Seller – 1972
Disclaimer from the copyright page: "Some of the names in this book have been changed to protect the individuals involved. The events are absolutely as described."
This is the book that started Warnke's career. It tells the story of how, as a nineteen-year-old, Mike Warnke rose through the ranks of modern occultism, ultimately leading a coven of 1500 members as a High Priest in the Church of Satan. He had an unlimited supply of drugs, his own car and driver, access to private jets whenever he needed, and two sex slaves living in his pitch-black Satanic bachelor pad. It was, by Warnke's own admission, a great life…until the drugs and stress got the better of him and he was betrayed by his coven and left for dead. In an act of desperation, he joins the Navy where, through the insistent meddling of his evangelical Christian bunkmates, he finds the saving grace of Jesus Christ. From that point forward, he would dedicate his life to fighting the forces of Evil.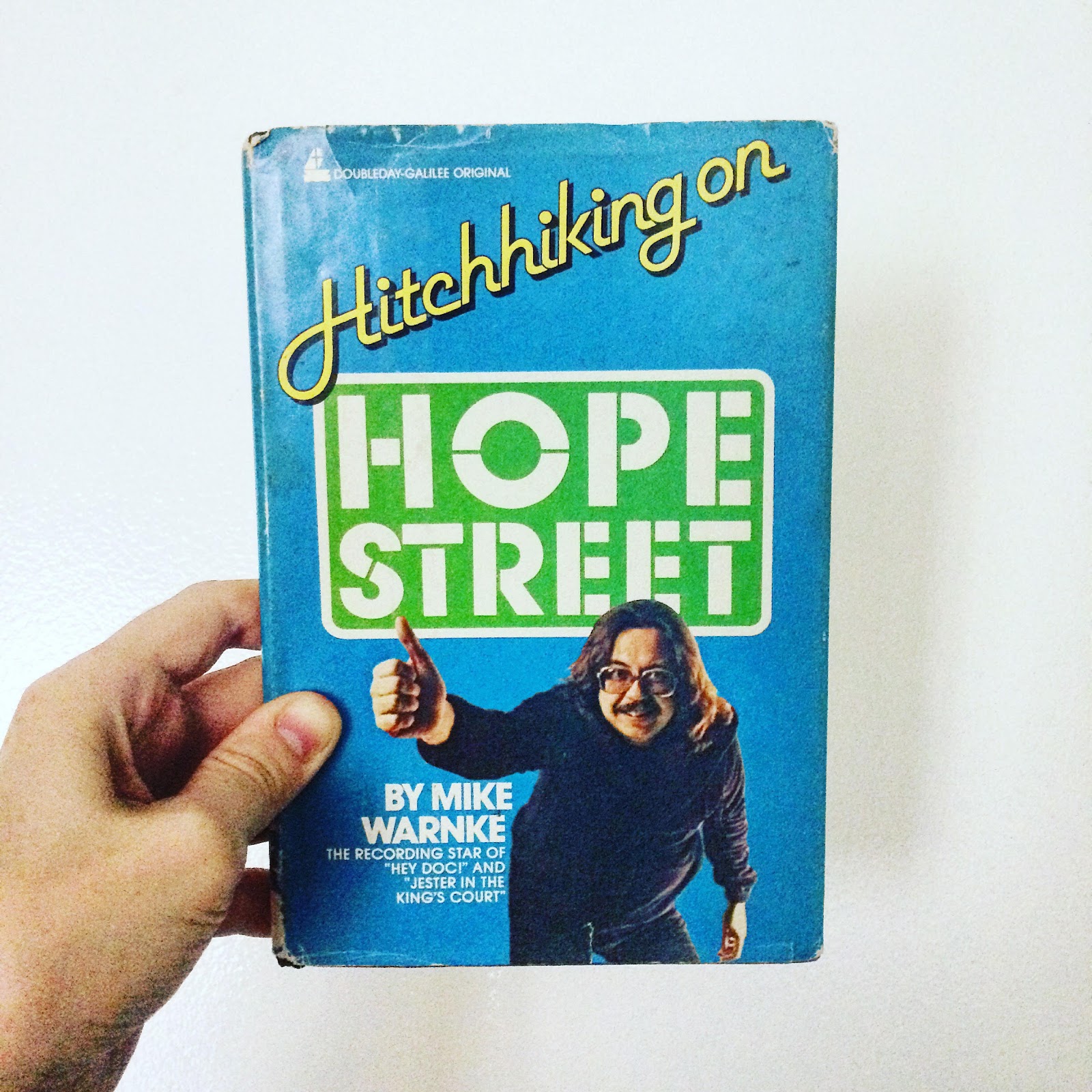 Hitchhiking on Hope Street – 1979
Largely consisting of adapted transcriptions from Warnke's first three comedy albums, Hitchhiking on Hope Street also contains numerous letters ostensibly written to real people in Warnke's life. In an interview from the year before its publication, Warnke referred to the book by a different title: Letters to Those that Live at the Edge.
Disclaimer from the copyright page: "The stories in this book are true: however, to protect the privacy of individuals involved, certain names, dates, places, and likenesses have been altered."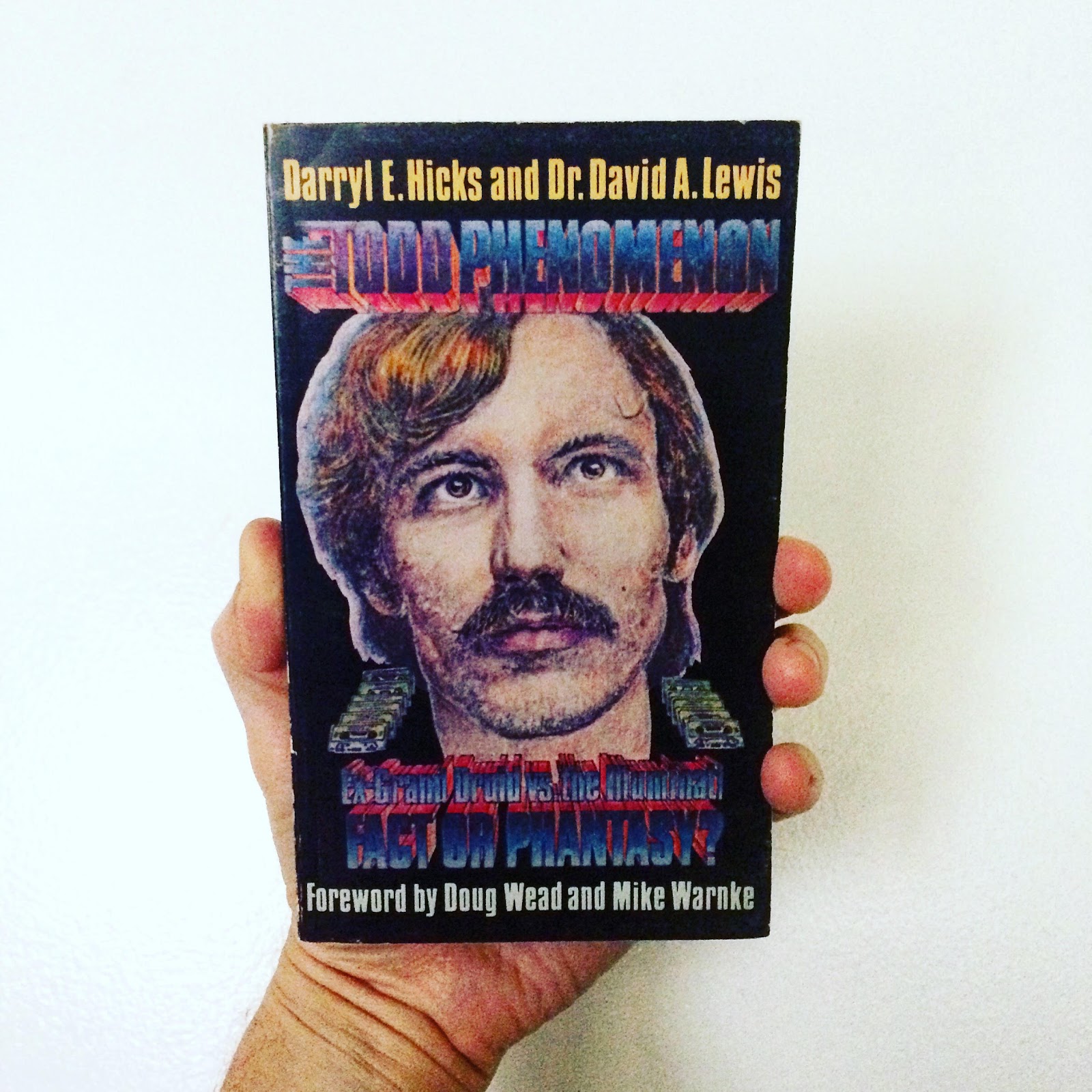 The Todd Phenomenon – 1979
By Darryl E. Hicks & Dr. David A. Lewis
(Featuring a Foreword by Mike Warnke)
John Todd was an influential conspiracy theorist among the evangelical Christian community of the 1970s. His background contained dubious claims of occult involvement and firsthand knowledge of the Illuminati. This book was written by concerned members of the evangelical community to expose Todd as a fraud. Ironically, they turned to Mike Warnke to write the book's foreword. Warnke warns readers: "We as Christians have to be careful of those who take the name of the Lord in vain."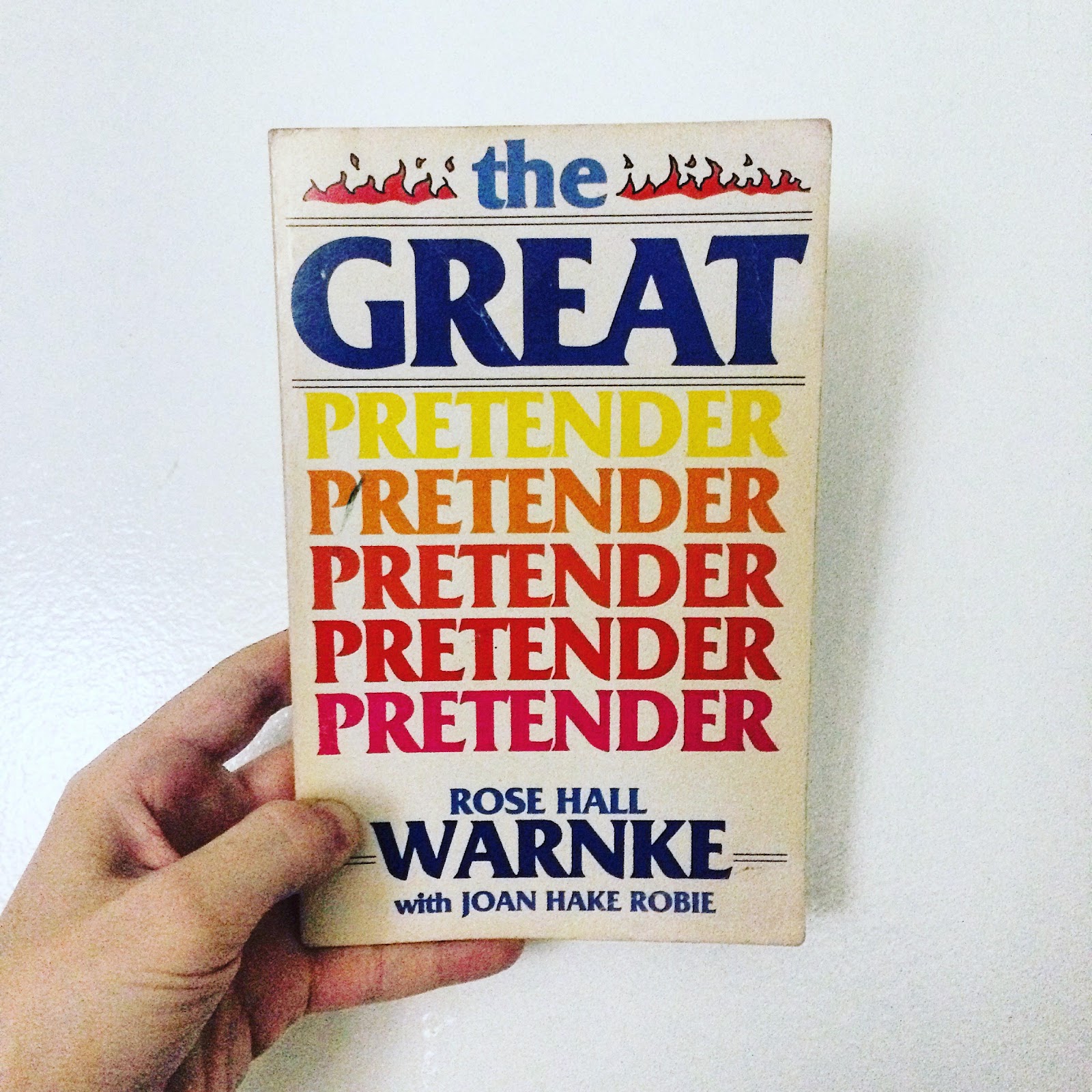 The Great Pretender – 1985
by Rose Hall Warnke
A truly bizarre book by Warnke's then-wife and business/ministry partner at the height of their popularity. A nearly unreadable mess, at times this book seems like it has to be a joke. Most famously, it lists Spinal Tap (yes, Spinal Tap!) as an example of the type of Satanic rock band that stands as a threat to good Christian values. The book also chronicles Warnke's flirtations with adultery and the couple's persecution at the hands of the IRS. At one point she makes casual reference to Warnke wearing the robes of a traditional Catholic bishop while relaxing at home. (It is worth noting that this information was voluntarily published seven years before the Cornerstone article "exposed" some of these same details.) The book also includes original poetry and advice on parenting. The author comes across as disturbingly naive and sincerely terrified of Satan.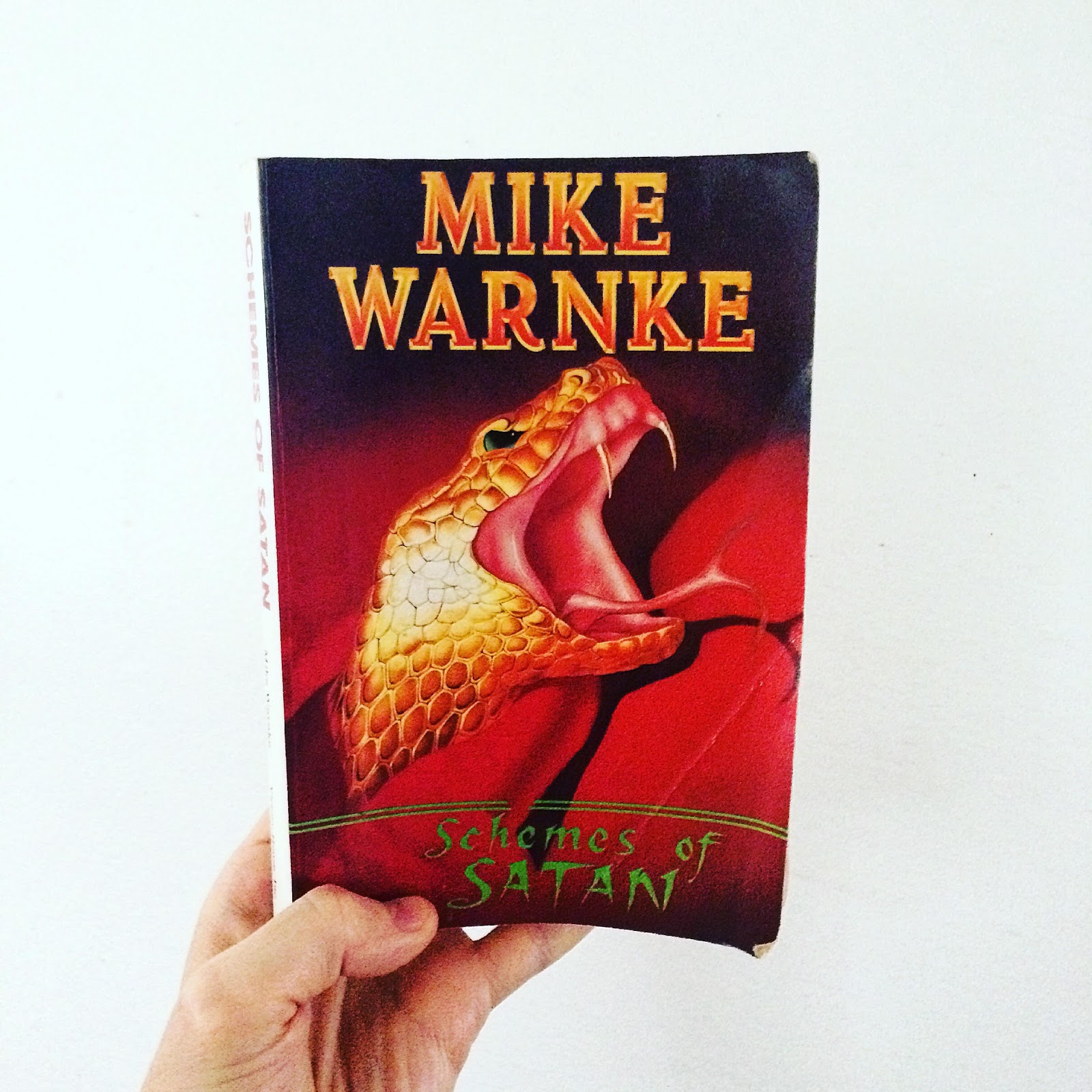 Schemes of Satan – 1991
This book is a training manual for uncovering hidden Satanic and occult influences at work in everyday life. The usual suspects are all accounted for: horror movies, rock music, Dungeons & Dragons, etc. At 300 densely-packed, heavily researched pages, the book is exhaustive enough to expose the occult influences in anyone's life.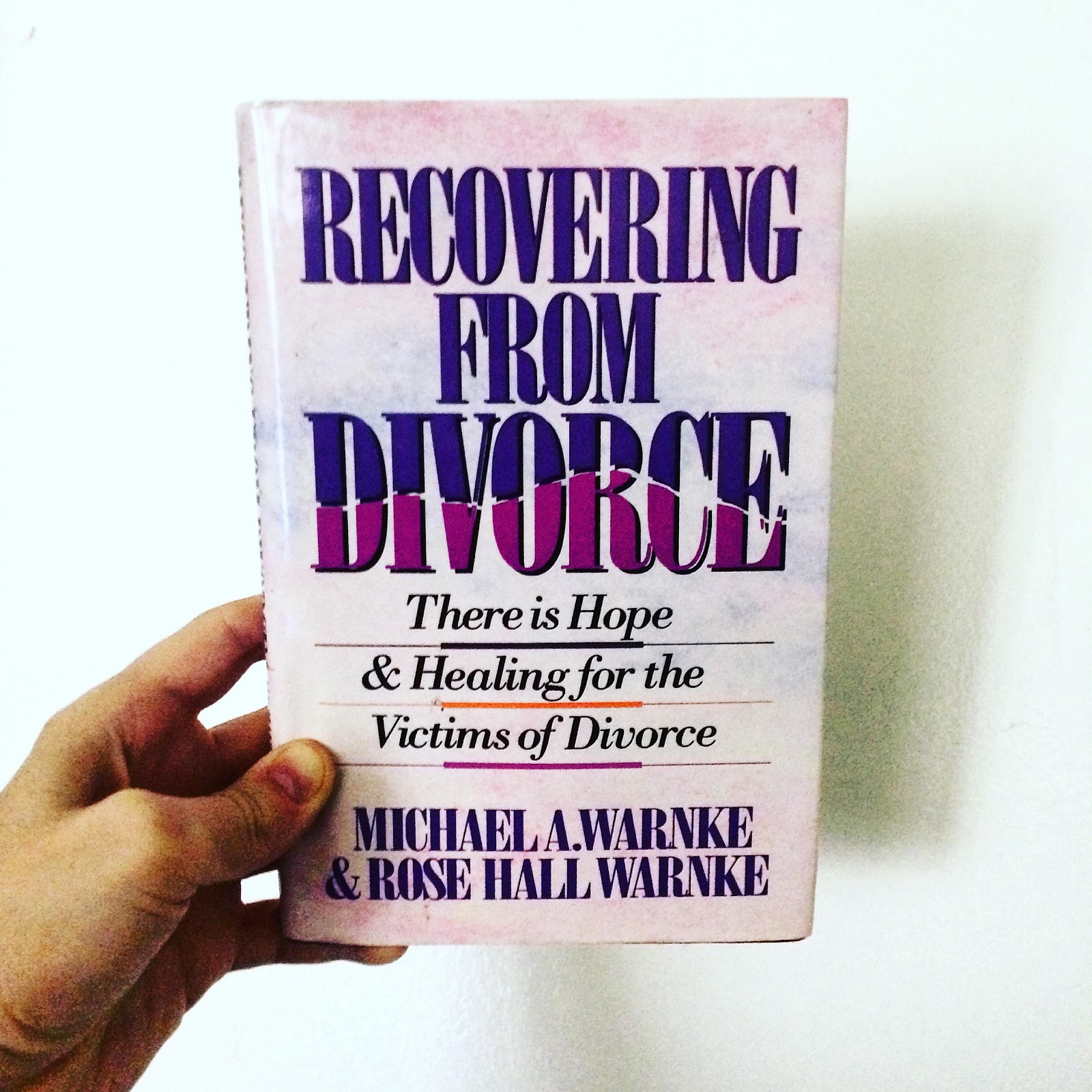 Recovering from Divorce – 1992
(Co-authored with Rose Hall Warnke)
Just as the Warnke scandal was about to break, he and his newly-ex-wife published this book on divorce. More than anything so far in his career, this book demonstrates Warnke's tendency to deflect blame through perceived victimhood. The Warnkes do not present themselves as fully responsible for their failed marriage; instead, they are "victims of divorce." It's difficult not to interpret this book's publication as an attempt by the successful couple to "stay ahead of the scandal" the their divorce. Unfortunately for Warnke, he chose the wrong scandal to get ahead of.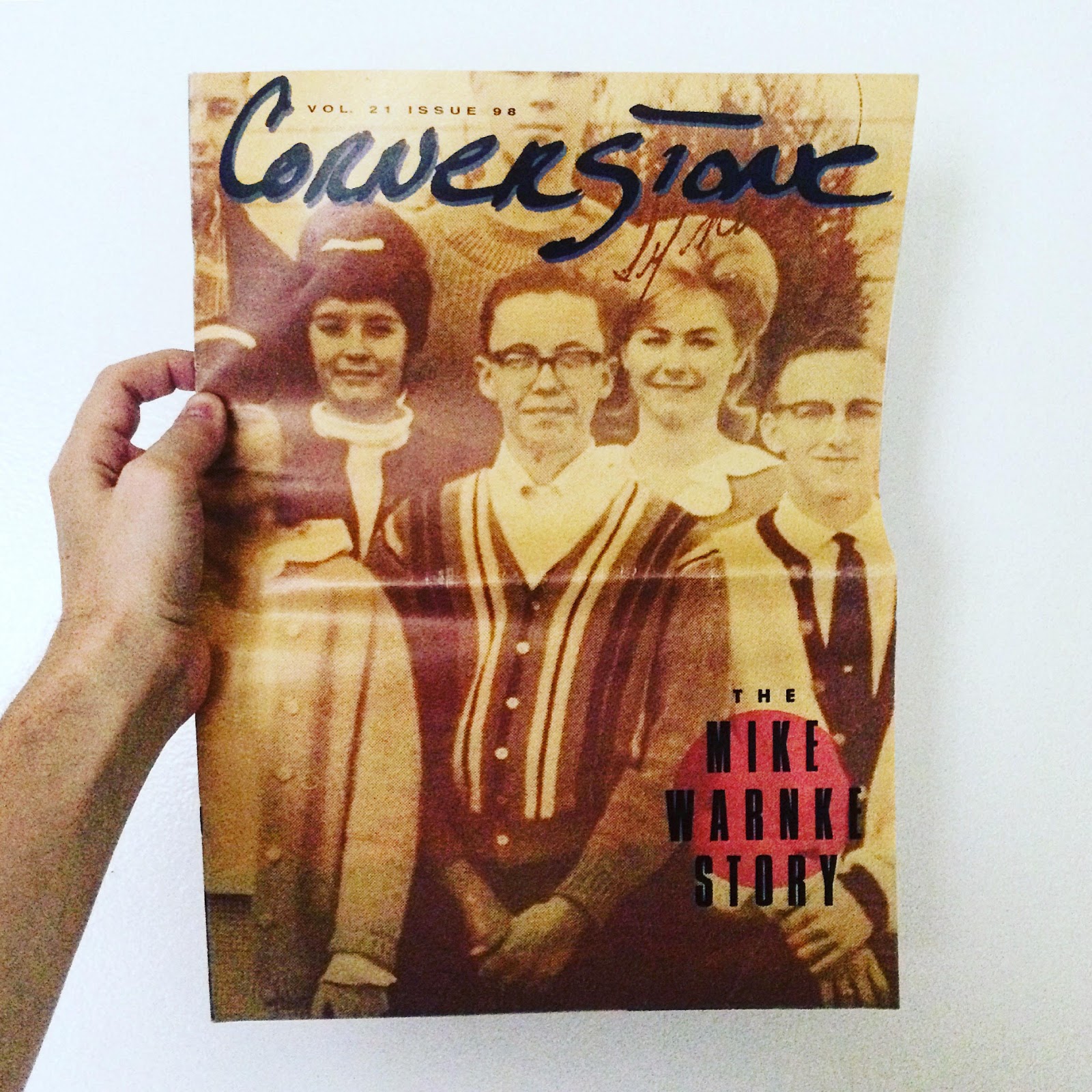 Cornerstone magazine, Volume 21, Issue 98 – 1992
"The Mike Warnke Story"
This is the 20,000+ word expose that all but ended Warnke's career. Its details have been widely covered elsewhere (see virtually any other article or blog post about Warnke). The evidence presented is compelling and quite damning. Warnke, however, claimed that the article was unfairly biased against him…a point that is actually worth considering. The authors seem willing to publish any account that makes Warnke look bad without establishing the credibility of their sources.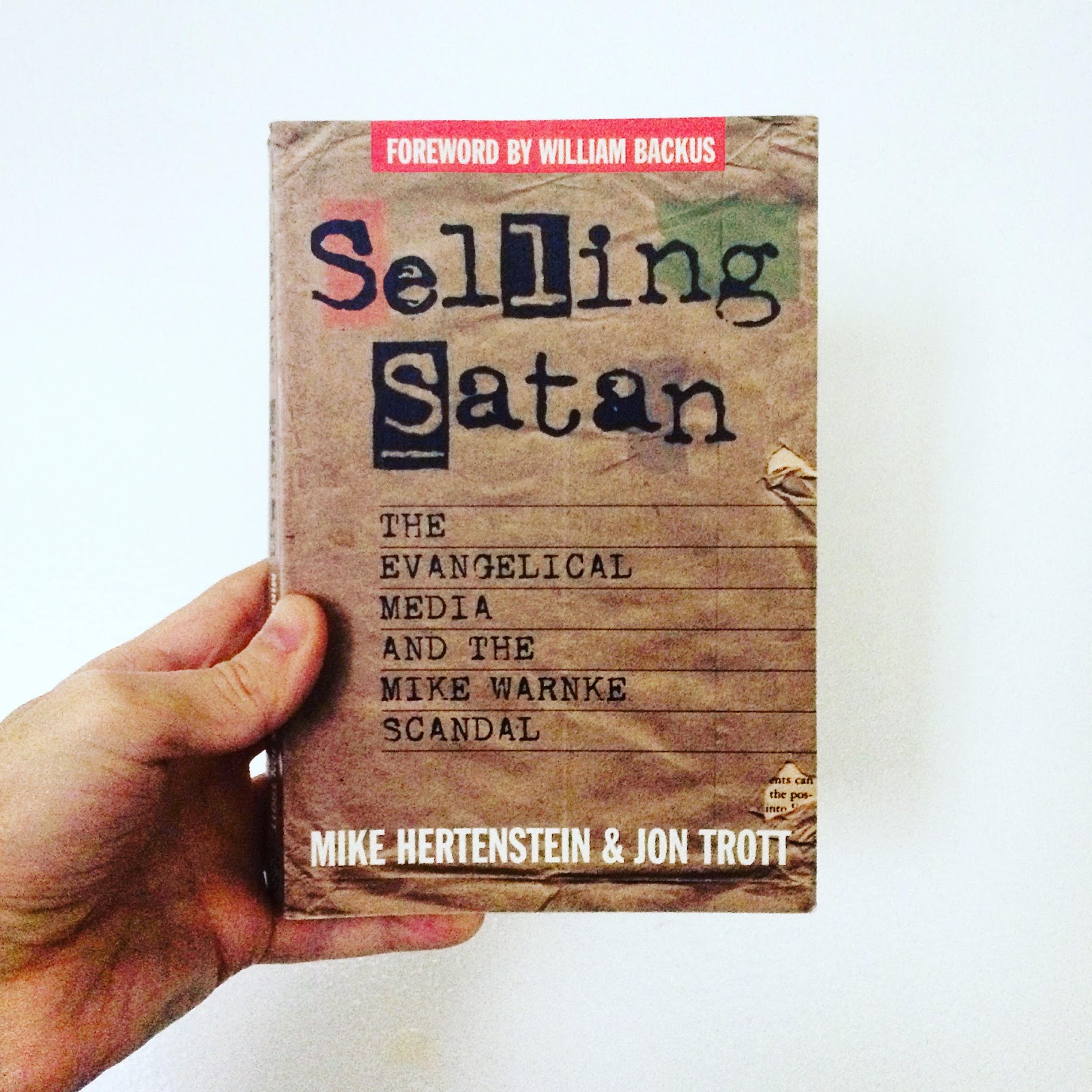 Selling Satan – 1993
by Mike Hertenstein & Jon Trott
After the success of their Cornerstone article, authors Mike Hertenstein and Jon Trott expanded it into a 400+ page book with extensive notes and references. Most commentators are content to treat this book as the final word on Warnke even though he has continued working as a career minister for more than two decades since its publication.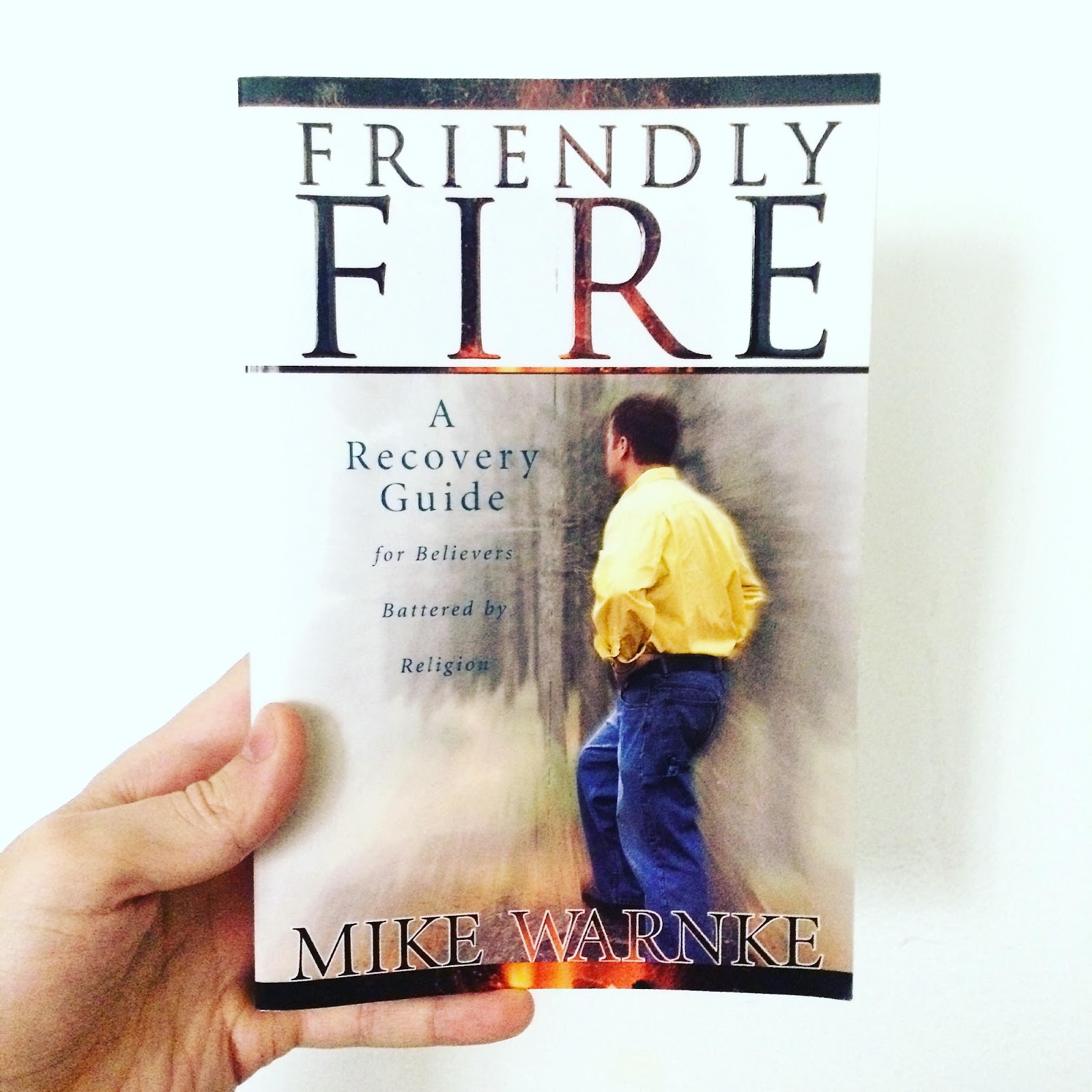 Friendly Fire – 2002
Ten years after the Cornerstone scandal broke, Warnke made his definitive public response with this book. Rather than directly answering his accusers, though, this is a book on how to "weather the storm" when the Church turns against one of its members. For anyone expecting any sort of accounting for the various discrepancies in Warnke's biography, this book will prove hugely disappointing. For those interested in watching the mental gymnastics of a man insistent of his own victimhood in the face of overwhelming evidence to the contrary, it is a treasure trove.
Disclaimer from the copyright page: "Take note that the name satan and related names are not capitalized. We choose not to acknowledge him even to the point of violating grammatical rules."
Albums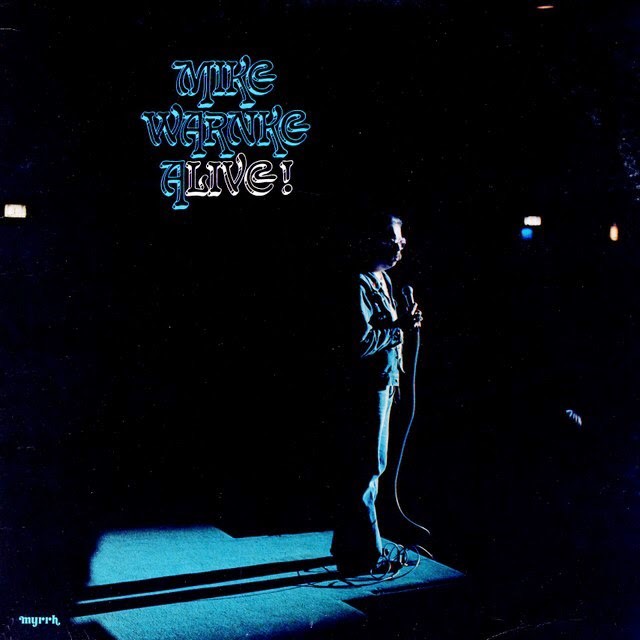 Alive! (1976)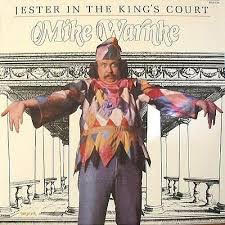 Jester in the King's Court (1977)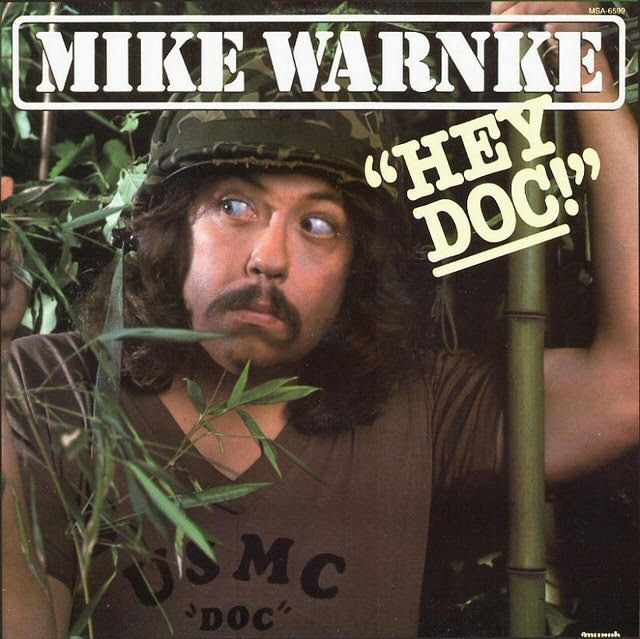 Hey Doc! (1978)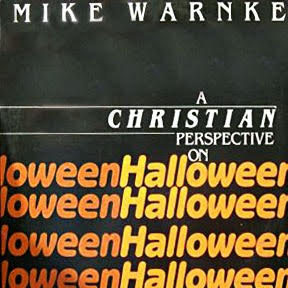 A Christian Perspective on Halloween (1979)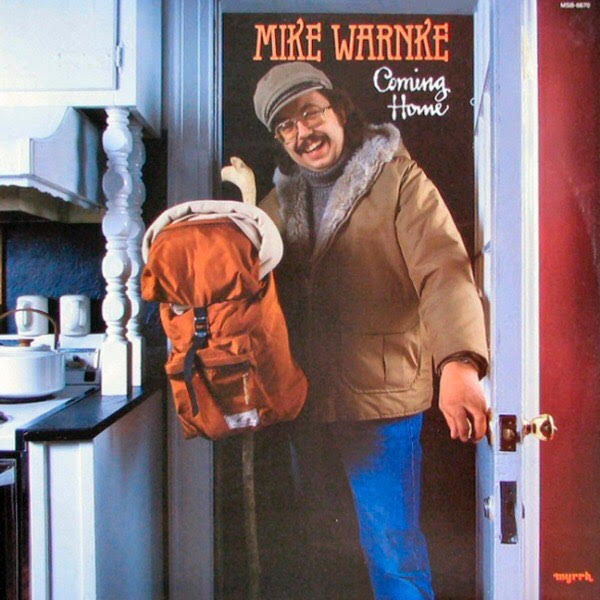 Coming Home (1981)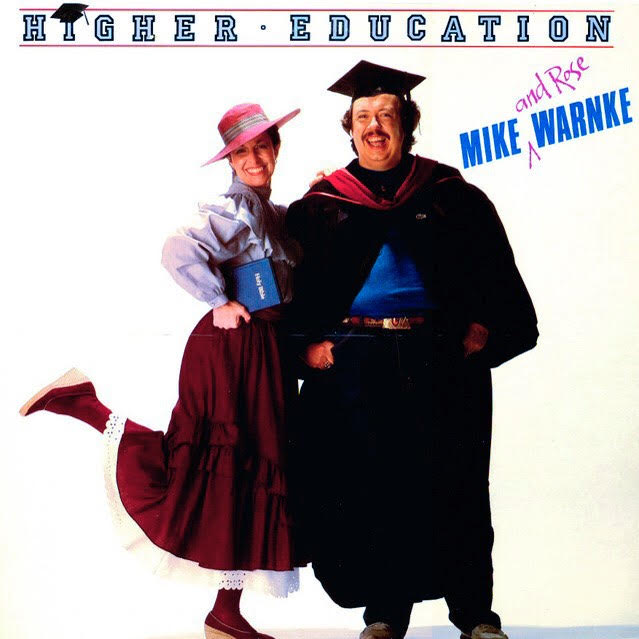 Higher Education – with Rose Hall Warnke (1982)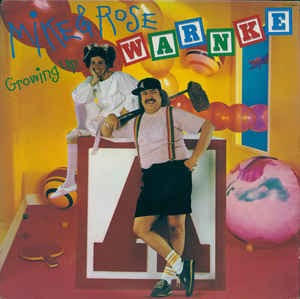 Growing Up – with Rose Hall Warnke (1983)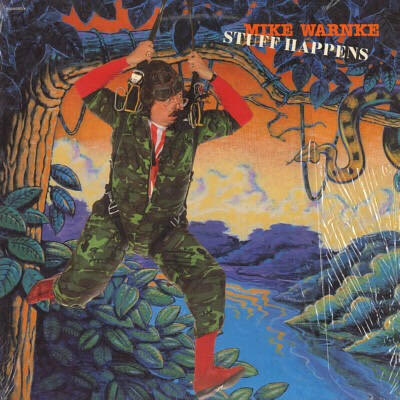 Stuff Happens (1985)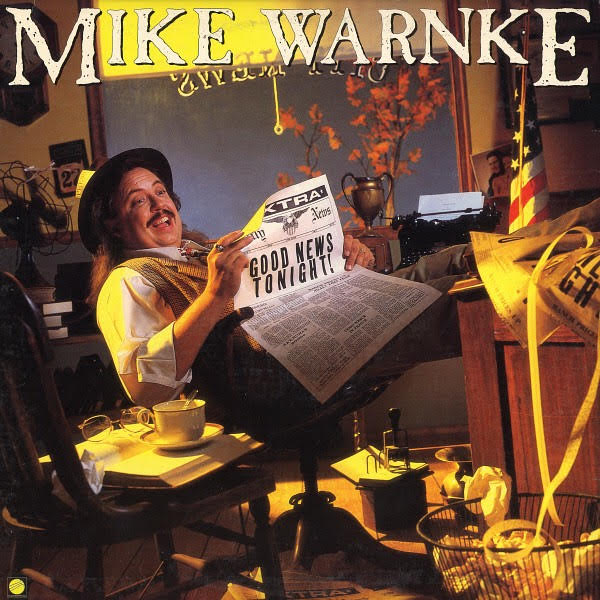 Good News Tonight (1986)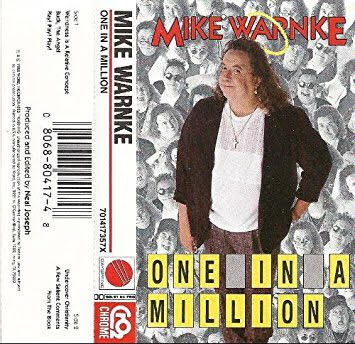 One in a Million (1988)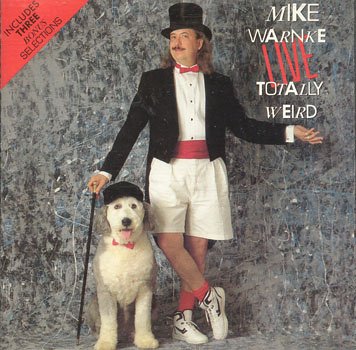 Totally Weird (1990)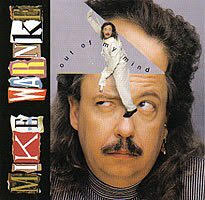 Out of My Mind (1991)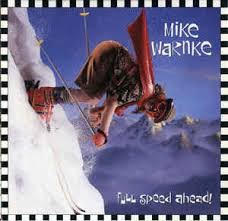 Full Speed Ahead (1992)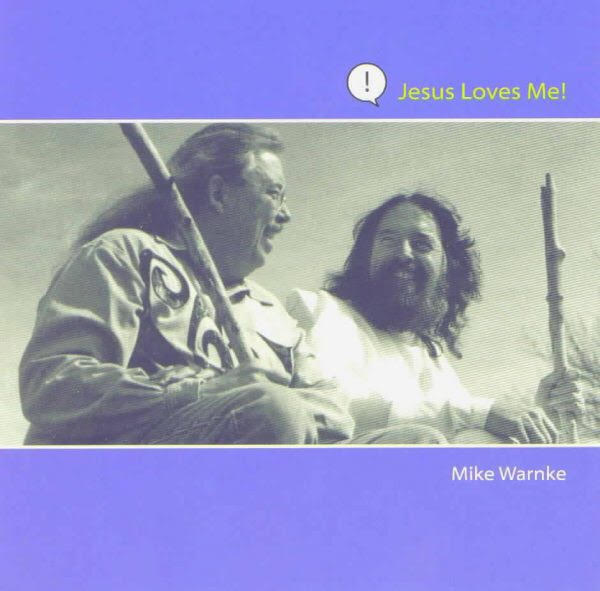 Jesus Loves Me! (2001)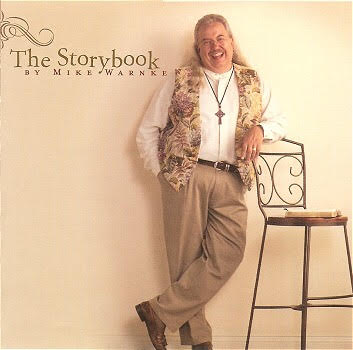 The Storybook (2006)
Audio
Videos
10 minutes of Warnke's 1989 stand-up special Do You Hear Me?
Additional (crudely edited) footage from Do You Hear Me? featuring some of Warnke's graphic descriptions of Satanic ritual abuse. Much of this footage was edited out of the 2008 DVD re-release.
Warnke's 1991 stand-up special Out of My Mind in its entirety.
Raw footage of Warnke being interviewed by a Christian journalist around 1979.
Warnke helps advertise Youth Alive television program.
20/20 special "The Devil Worshippers" (featuring Mike Warnke as an expert on Satanism), broken up across three videos.
Both parts of Christian teen television program Fire by Night's two-part "Satanism Unmasked" special, featuring special guest Mike Warnke (in Part 1 only).
Word Records 1991 promotional video (featuring Warnke in numerous interstitial comedy sketches).
Further Reading
* The Cornerstone series on Mike Warnke – This page has links to the original article and various responses from Warnke and others.
* Lexington Herald-Reader articles about Warnke
* Excerpts from a message board Q&A with one of the Cornerstone editors
* From Subculture to Major Industry: Mike Warnke and The Roots of Christian Stand-Up Comedy
* How Many Gods Does it Take to Screw in a Light Bulb? Just One. – As good of an article on the "Christian comedy industry" as you're likely to find.
* Mike Warnke's Tribunal Board – 13 years of updates from Warnke's spiritual advisers
* Mike Warnke's Wikipedia page
* Mike Warnke: The Man Who Sold Satan
* A message board account from someone claiming to be Warnke's former road manager – If the writer is who he says he is, this has some good insight into Mike and Rose's relationship.
* Still Selling Satan: Mike Warnke Update – A brief interview with Mike and Rose from shortly after the scandal broke.
* Laughs stopped for Christian comic Mike Warnke offers fans new outlook after ministry's crash – An article on Warnke's post-scandal comeback.
* Friendly Fire book review – An incredibly harsh review of a book that deserves every bit of it.
* Mike Warnke's official website
* Mike Warnke's official Facebook page
*
p.s. Hey. This weekend we're super lucky because we have this fascinating and rich post by the fine filmmaker, writer, and more Nick Toti to devour. Mike Warnke is a handful, as you will see, and there's a lot to get lost inside and compelled by up there. So, why not do that? And thank you. And, yes, please talk to Nick over the weekend about … well, whatever you end up thinking with his help. Thank you ever so much, Nick! Otherwise, some people around here expressed curiosity about the Matthew Barney/Brandon Stosuy 'Remains Guide' event that I participated in a few weeks ago. Paste Magazine has posted a short report and photos from the event, and, if you're curious, you can find that here. ** Dóra Grőber, Hi! I'm glad you got to have that long, good visit with your friend. Your proposal for the SCAB post sounds great! Yes, however it would be cool and interesting for you, and I'll assist on my end as much as needed. I hope the self-help group meeting goes really well today, and that it portends a very good weekend for you in general. My day wasn't a whole lot to speak of, but it was fine, no complaints. Today I'm back to a full day's work on the new Gisele Vienne piece, and that should be my day pretty much. Have a swell next two days, and let me know what happened. ** H, Hi. Yes, the Tooth Fairy Museum was a special idea, for sure. Good that 'Jubilee' ended up holding your interest. I should re-see that. And, as you can imagine, I only envy your chances to see 'The Devil, Probably' in an actual theater. I've only seen it that way, i.e. fully, twice, I think. Enjoy everything. ** Steve Erickson, Hi. I liked 'Come Back to Five and Dime …' I remember the performances being pretty wonderful mostly: Sandy Dennis, Karen Black especially. It's true about the late, not so great Altman. I do remember wondering why in the world he made 'Dr. T & the Women'. I for one would be extremely interested to read your extended thoughts on the Cars, so I hope you will do that. Rip Ocasek produced a Guided by Voices album — their most commercially successful one, I think — and their probably most well known song 'Teenage FBI', which has a kind of Cars-ish vibe in the background, and that endeared him to me, of course. ** David Ehrenstein, Hi. Well, definitely impossible in the US at the level he was working at for sure. It's much easier to stick to your special guns in France, at least. I do so hope that Shelley Duvall is now getting the help she needs. That's heartbreaking. Wonderful news that 'Raised By Hand Puppets' is nearing the finish line! Literary agents definitely exist in numbers. Like I said, mine is in the UK and not really recommendable. Do you know writers who have done or do work in memoir, nonfiction, etc. who could help you on the agent front? An agent who knows that field and the editors who are especially interested in it would be the best way to go. Everyone, the honorable David Ehrenstein has nearly completely his legendary, long-awaited memoir 'Raised By Hand Puppets', and it's time t get an agent to help it mingle with publishing houses. Does anyone within the reach of these words have any ideas, suggestions, words of advice for David? That would be great. You can talk to him here or reach him via social media or privately. Thank you! ** Bill Hsu, You're back! And you have a full name! I would have pulled my car off the road for Foamhenge, that's for sure. That is unexpected about Joy Williams not having seen 'Three Women'. Weird. Surely by now. N.J. Campbell's 'Found Audio' is a book I've meaning to read very much. I'll use your mention as the nudge I need. And mainly, get that sleep. ** Jamie, Bonjour! I'm good, thanks. You? If the Museum of Shit had been defunct, I would have found it, I think. I spent way, way too much time hunting in the weirdest, furthest reaches of the net for those museums. I don't know, I kind of think your day was very poetic. I like terse, minimalist poetry. Did the Writing Gang round everything out with a bang? A good bang, needless to say? Did the gang give Hannah an appropriate response, i.e, tears, cheers, … beers? Well, normally I would say — re: Jonathan's awayness — the cat's away, the mice can play, etc., but I'm guessing your flights of genius would be in risk of being normalized or whatever when he returned, no matter how tanned he got? Friday was fine, nothing really noteworthy, apart from getting to FaceTime with a great friend I don't get to see very often. My weekend is dance rehearsals all day today, meeting up with the visiting filmmaker Jonathan ('Tarnation', etc.) Caouette on Sunday, … geez, I don't know. I'll fill the days out with stuff, that's for certain. Heavily enjoy yours and linguistically share its booty. #1 single in Bosnia and Herzegovina love, Dennis. ** Nick Toti, Hi, Nick! Let me thank you personally right here for the fantastic post. I'm so grateful, and I hope/am sure the weekend will go very well. Whoa, great, I will follow your link as soon as I punch the 'Publish' button. Everyone, your guest-host for weekend Mr. Nick Toti is … well, he'll tell you. I'll just add that hitting the link he's about the share is an extremely great idea. Nick: 'FYI – One of my shorts is currently being featured on Fandependent Films (along with a brief interview) if you or anyone else is interested.' ** Misanthrope, Hi, G. Well, I guess that means my GIF work was a success! Thank you for riding with your eyes so wide open. Hm, why do you think prostitution in general bothers you? I'm not talking about the irrevocably awful manifestations like sex trade and evil pimps and drug addicts using it to pay for their habits so on, which is the most glaring and discussed kind of prostitution but is not in fact the norm. Of course I've known a number of people who do that work, and I think to a one they either enjoyed it or felt pragmatic and undisturbed by doing it. I suppose your being contradictory is an answer. And you are the one and only Misanthrope. I'm sorry, G., but I find it just a little hard to believe that you don't like Harry Styles' looks. That just kind of makes no sense at all to me. I think I go to the same melancholy place as you about a lot of those failed museums. Bon weekend! ** Okay. Let Nick Toti and Mike Warnke sweep you far, far away until I see you next. On Monday.