* (restored/expanded)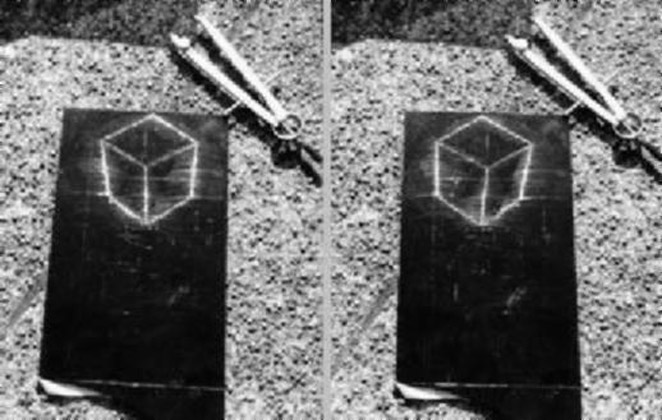 "ABRASION HOLOGRAPHY"
HAND-DRAWN HOLOGRAMS
by William J. Beaty
I've stumbled across a technique for drawing holograms directly upon a plastic plate by hand. It sounds impossible, but I've been sitting on the livingroom sofa making holographic images of floating polyhedra, words, 3D starfields, opaque objects, etc. No laser, no isolation table, no darkroom, no expensive film plates. This takes nothing more than a compass and some scraps of plexiglas. There's an interesting story behind this technique, but first, the instructions. (continued)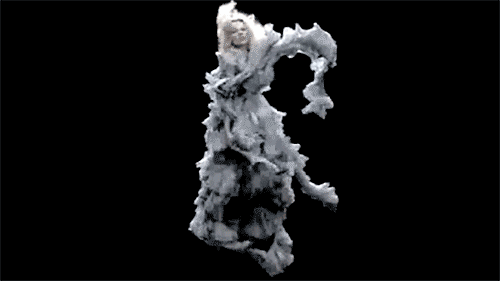 Watch: the Kate Moss hologram from Alexander McQueen's show (2:43)
_______________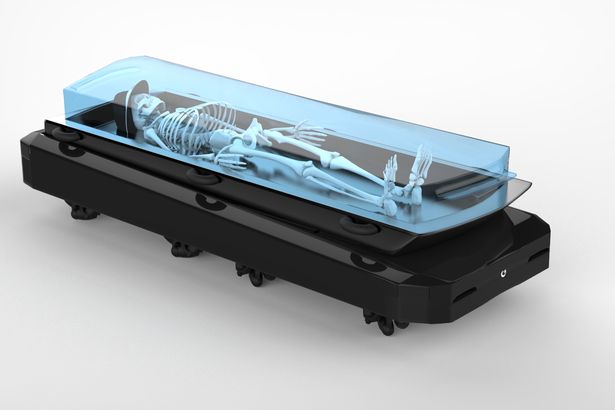 Self-driving hearse will project holograms of the dead
'Aeternal, the futuristic, high-tech hearse from Imaginactive, a Montreal-based nonprofit purveyor of creative ideas, would be auto-piloted or driven by remote control and could maneuver in tight spots at funeral homes and cemeteries, thanks to wheels that move independently from one another.
'A projector would display moving images, such as holograms of the dead, while music played on a surround sound system accompanies the visuals.
'"The Aeternal is made to offer all the simple pleasures someone used to enjoy," reads a description of the product. "Not only will the body be displayed so that family and friends can see their loved one for the last time, but a part of the soul of that person as well, since the Aeternal can play their favorite music or project holograms of the deceased when they looked at their best."' — Leslie Katz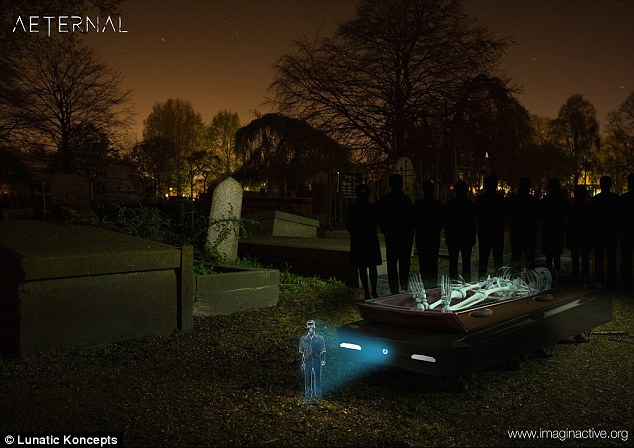 _____________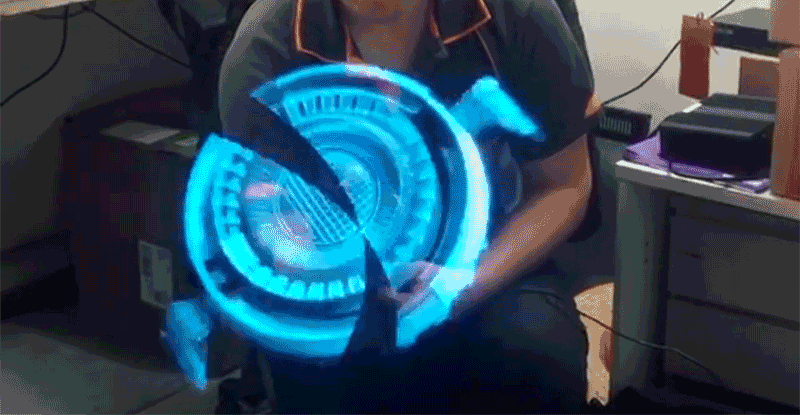 This Floating 3D Hologram Looks Like it Was Stolen From Tony Stark's Laboratory
'During a recent business trip to China, the folks at Big Screen Video, an Australian company that makes giant digital signage, found a brilliant little gadget that appears to replicate the 3D floating holograms Tony Stark uses in his laboratory.
'What you're actually seeing is a 3D animation being played back on a handheld fan that uses LED-covered blades to function as a display when the entire thing is spinning. That's why you're also seeing those rotating black lines slicing through the animation; the motion of the spinning blades doesn't quite line up with the shutter of the camera recording this video.' — Andrew Liszewski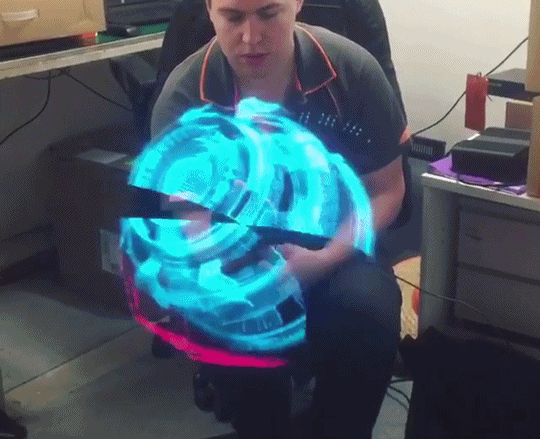 _______________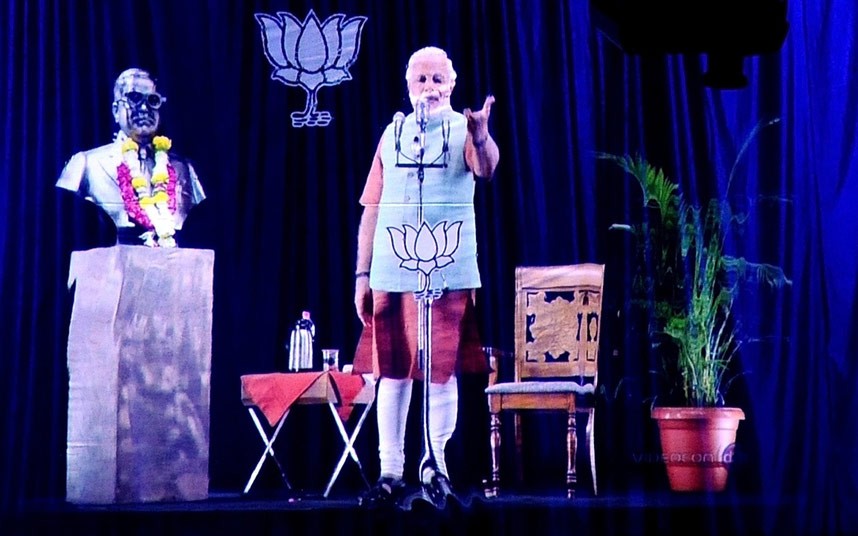 'Magic' Modi uses hologram to address dozens of rallies at once
Narendra Modi's relentless campaign to be India's next prime minister has been so frenetic he has often appeared, magically, to have addressed several rallies throughout the country at the same time. Today his party officials paid tribute to his pioneering use of hologram technology which has allowed him to do just that – speak live to the world's largest electorate at rallies in dozens of remote towns all over the country as though he were there in the flesh.
Now Mr Modi plans to use the technology increasingly at his rally appearances to reach five million more voters in the last two weeks of the Indian election campaign. He will appear live, in 3-D, at more than 90 rallies in small towns from Andhra Pradesh in the south, through Bihar in the east, north through Allahabad, his Congress rival Rahul Gandhi's Amethi constituency and up into the Himalayan foothills at Nainital in Uttarakhand and Bilaspur in Himachal Pradesh.
He has already addressed more than 800 rallies in hologram form where his lifelike performance has been greeted with a mix of awe and disbelief. Many poorly educated voters had stayed behind after rallies to check behind the dais to see if he was really there, officials said. (continued)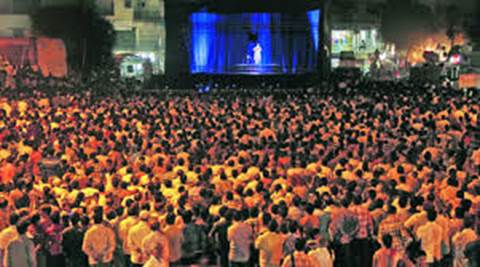 ____________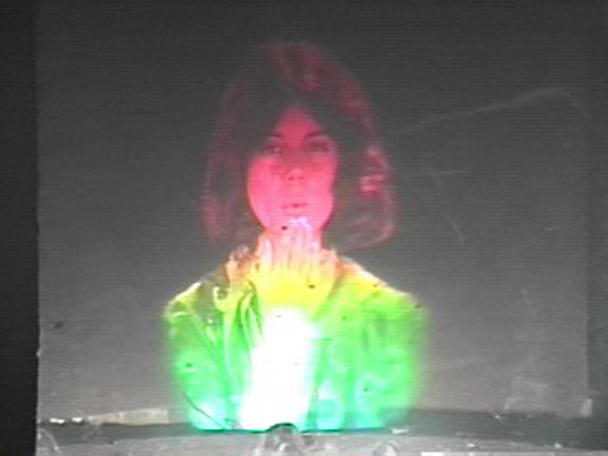 Why holograms look so cool in the movies—and so lame in real life.
By Paul Boutin
Ever since I saw a 1-foot-high holographic Carrie Fisher plead, "Help me, Obi-Wan Kenobi," I've been waiting for a 3-D video player to call my own. I'm not talking about fake, View-Master-style 3-D that lets you look at an image from only one angle—you can already get that on a $3,000 laptop. That "360-degree hologram phone" you read about last week? It's not even a real hologram, just a stereoscope that's 3-D from left to right, not up and down. Impressive? Sure. A video hologram that lets you check out your subject from front to back and top to bottom? Not even close. (continued)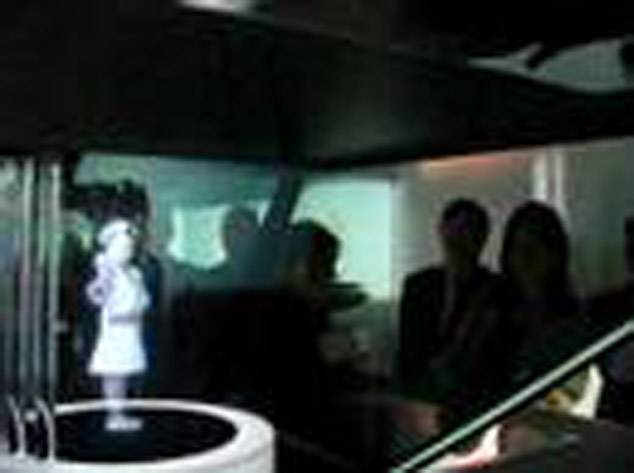 Watch: Hologram from the NTT DoCoMo R&D; Center, Yokosuka, Japan (0:32)
_____________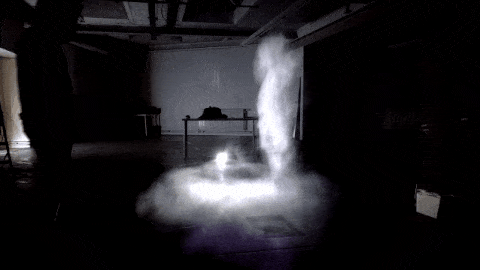 Artist Joanie Lemercier creates controllable holograms with mist, projectors, and motion capture
'Artist Joanie Lemercier has spent years working on projections and holograms, and his latest project is the culmination of that life's work. Lemercier used fine water mist and projectors to create 3D projections that he calls nolograms. He insists they're not true holograms, but they're much closer than pretty much anything else.
'As if a smokey nologram is not cool enough, Lemercier connects his projector to a depth sensors and to turn his projections into a motion-controlled interface. The end result are images he can grow or shrink with his hands and a holographic version of himself made of spooky vapor.' — Avery Thompson
____________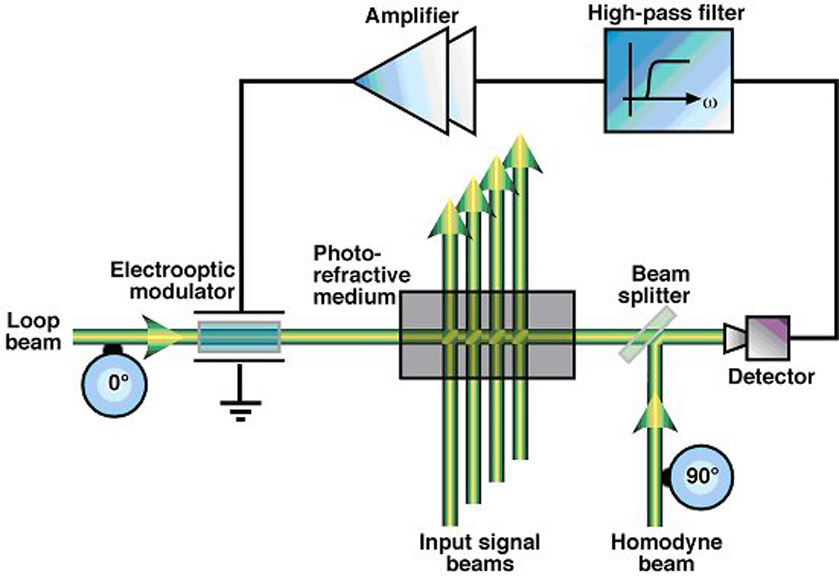 from Three Dimensional Imagery's Hologram Production Lab: Building a Holography System
Holography is one of the most significant discoveries humankind has ever made. Its discovery has had such a profound effect on our lives, that the person who discovered the process in 1947, Dr. Dennis Gabor, received the Nobel Prize in 1972. There are many types of holograms and holographic techniques, but this site deals exclusively with display holograms. I highly recommend that you read through the whole website before you start building your holography system and creating holograms. (continued)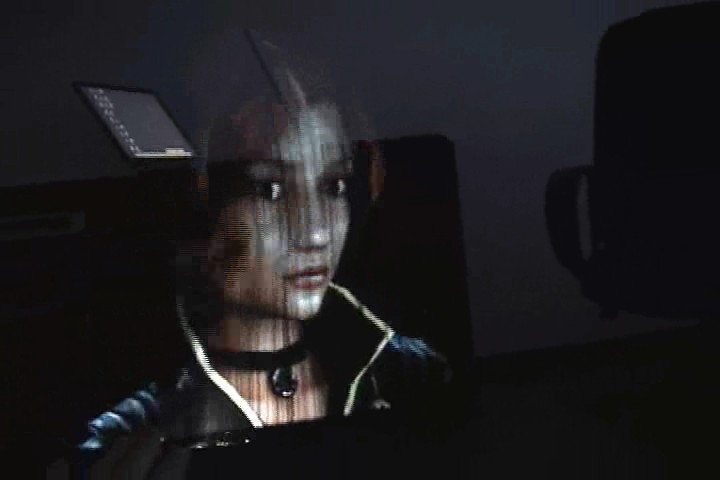 Watch: a sample of 'Sin Episodes,' a holographic video game (1:37)


_______________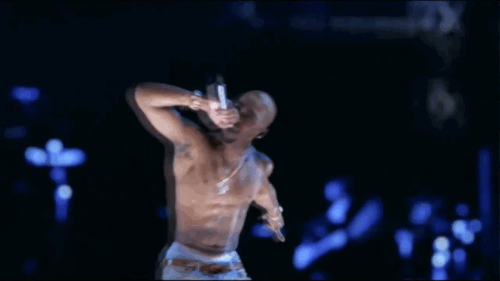 Tupac Hologram Wasn't a Hologram
'For those who thought the immaculately-chiseled rendition of Tupac was based on some sort of old footage, more disappointment: Rolling Stone reports the rapper was CGI. But at least it was good good, expensive CGI, "created by the Hollywood special effects studio Digital Domain, who have previously worked on films such as The Curious Case of Benjamin Button, TRON: Legacy and X-Men: First Class." Total price? Somewhere between $100,000 and $400,000. And it paid off: other than the weird super-abs, occasional unintentional moonwalking, and the performance's finale, wherein Tupac vanished in a burst of light, the whole thing was plenty realistic. With all the weed and ecstasy throbbing through Coachella, there were probably a good number of fans who thought they were actually witnessing a reincarnation.
'But that's just the image source—how did AV Concepts, the firm behind the display, actually project Pac on stage? It calls him a hologram, but hologram he is not: it's a fancy reflection technique called "Pepper's Ghost," named after a mid-19th century optics researcher John Pepper. Yep! 19th century. The trick is based on the fact that glass is both transparent and reflective, meaning it's possible, with the right angles, to bounce a picture off of it that appears to be floating in air. But it's not—it's just stuck on an expensive screen. Pac's totally 2D.' — gizmodo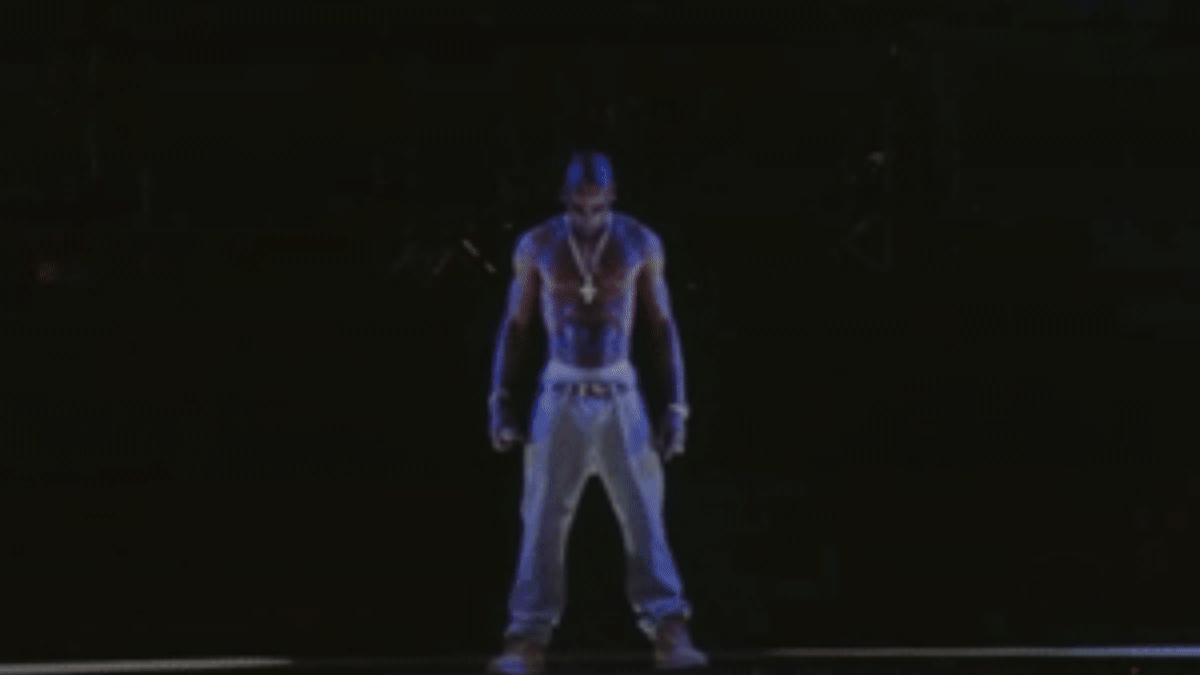 ____________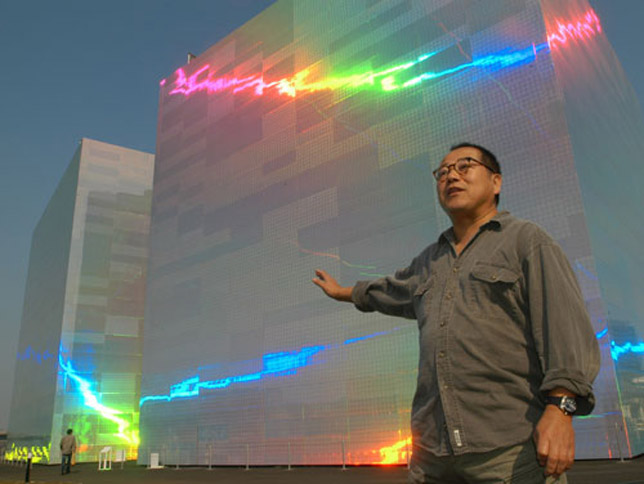 Bamiyan Laser Project: June 2010
Hiro Yamagata
World famous artist Hiro Yamagata, known for his large-scale holographic works, plans to recreate two towering 1,600-year-old statues in Afghanistan. The statues, Bamiyan Buddhas, were destroyed in 2001 by the former Taliban regime. This caused great local and international outcry, drawing the attention of Yamagata. He plans to recreate the Buddhas by projecting 140 neon pink, green, orange, white and blue laser "statue" images onto the cliffsides where the figures once stood. Each image will be up to 175 feet tall, just like the original statues, and the display width will be four miles. (read more)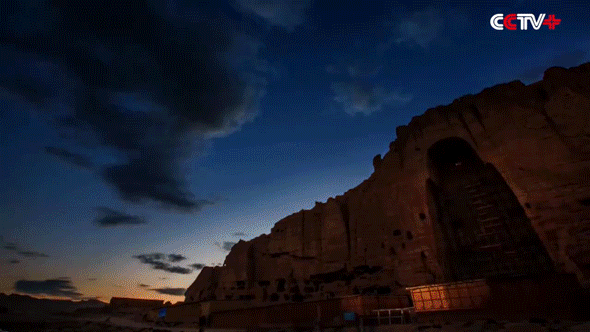 Watch: a tour through the home and collection of Korean holographic artist Juyong Lee (9:31)
____________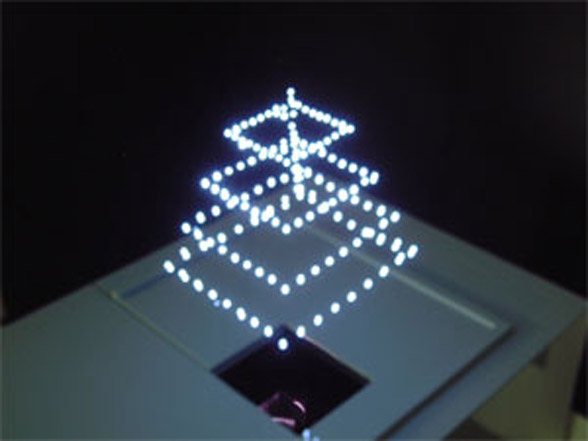 Japanese Public Broadcasting Envisions 3D Future
Courtney Ostaff and Jason D'Aprile
Japan's national public broadcasting authority, Nippon Hoso Kyokai (NHK), is pursuing a Super Hi-Vision 3D television. NHK's research has centered on the integral imaging (II) technique for creating 3D television. This avenue of research was chosen because the 3D image can be viewed without the use of special glasses. In addition, because an actual three-dimensional image is replicated, eyestrain caused by viewing "ghost" images is avoided. (continued)
Watch: the Lexus hologram, new dimensional advertising (1:26)
____________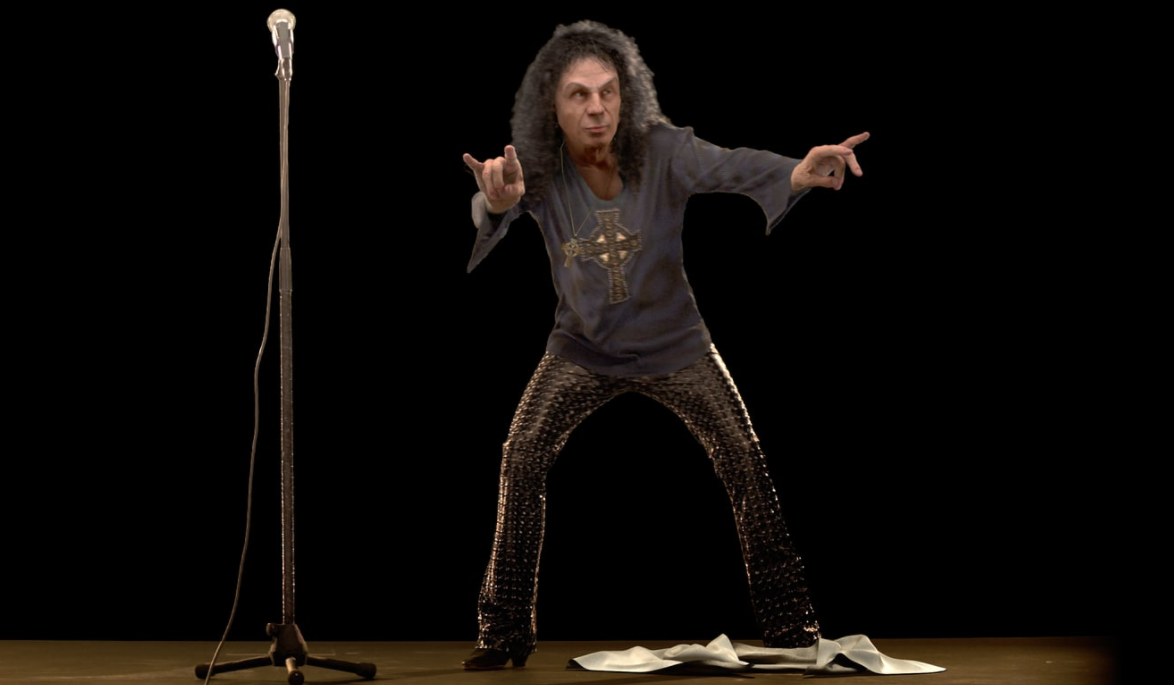 Metal singer digitally rose from the dead ahead of a full theater and festival tour
'A hologram of Ronnie James Dio debuted last summer at Germany's Wacken Open Air Music Festival. This likely won't be the last time audiences get to witness the technological recreation of one of the greatest singers of all time, as a theater and festival tour is currently being prepped for later this year. According to Eyellusion CEO Jeff Pezzuti, this particular performance of "We Rock" "is now being retired and production is underway on a full show. We are pulling out all the stops to create a live experience that is unlike anything Ronnie's fans have seen before."
'Pezzuti recently told the Talking Metal podcast (via Blabbermouth) that the "over-the-top, mind-blowing experience" will feature representations of Dio from different periods in time. The current model comes from the Dream Evil era, but "for this next tour, we're going to be somewhere later than that for certain songs and maybe earlier than that for other songs." He added that fans can expect to hear "We Rock", "Holy Diver", and "Rainbow in the Dark" amongst three to four other songs. There will also be duets with Owens and Logan, and there are plans to "bring album covers to life."' — Ben Kaye
______________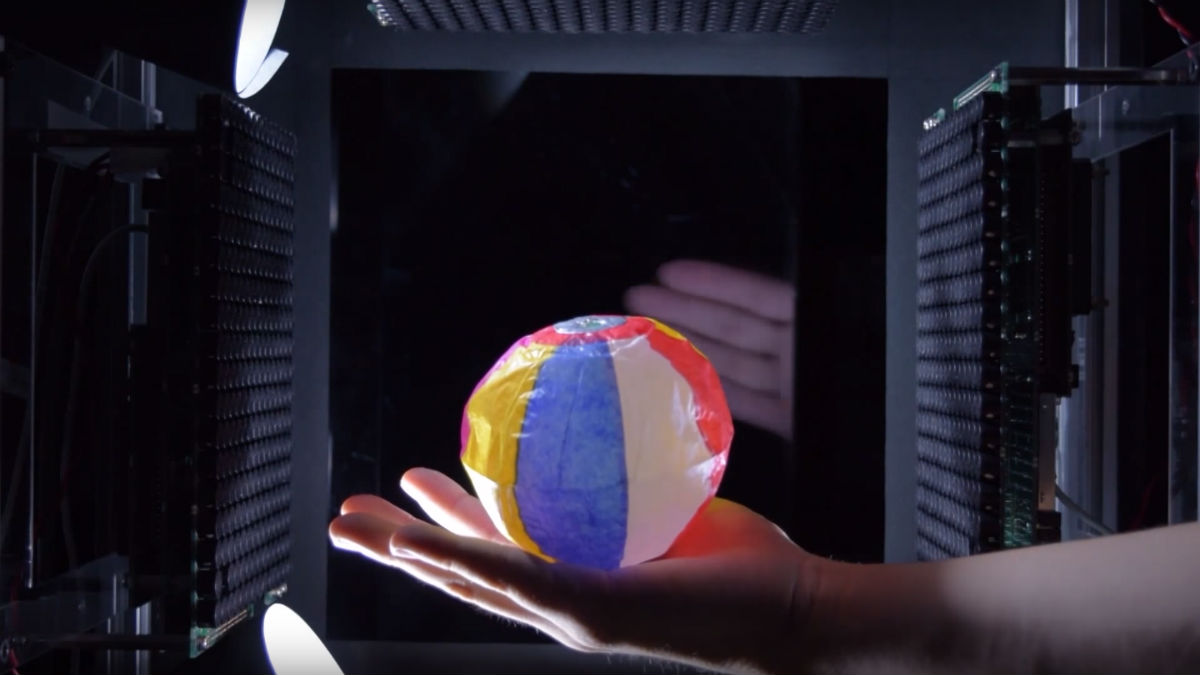 Japanese scientists have created a new type of hologram that you can actually feel
'Researchers have built a machine that renders holograms touchable, adding to a growing body of "telehaptic" prototypes released in 2015.
'The holographic machine is called Haptoclone and was developed by researchers at the University of Tokyo. It consists of two boxes, one containing an object and the other displaying a hologram of that object. If a user puts her hand into the second box to interact with the hologram, she'll feel it—thanks to ultrasonic radiation pressure emitted onto her hand.
'The technology is limited for now. It can only emit a "safe" level of ultrasound radiation, meaning that the degree of tactile feedback it can simulate is confined to things like lightly stroking an object. It can't yet emulate a handshake or a bear-hug, as Motherboard noted.' — Joon Ian Wong
______________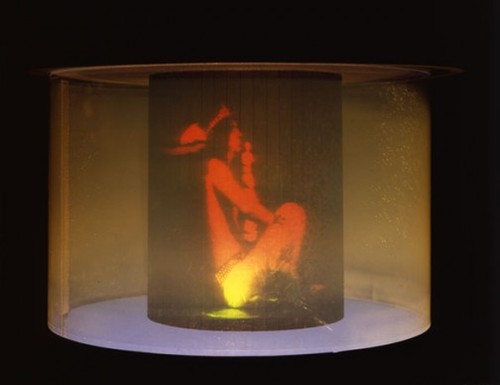 Did You Know Salvador Dali Once Made a Hologram of Alice Cooper's Brain?
In early April of 1973, a mind-melding of sorts took place in New York City. Over the course of about two weeks, shock-rocker Alice Cooper and surrealist king Salvador Dali, ate together, drank together, and basked in the glow of each other`s exceptional uniqueness. The latter made a suggestion that went something along the lines of, "I would like to turn you into a work of art. It's name will be 'First Cylindric Chromo-Hologram Portrait of Alice Cooper`s Brain.'"
The surrealist then handed Cooper a sculpture of his brain, sculpted out of plaster, with a chocolate eclair running down it`s middle and ants crawling all over it. The painter said, "This is Dali`s version of Alice Cooper`s brain," to which Cooper replied, "Wow, I never thought I`d ever get this." And so the first 3-D hologram art work was inspired. The artwork features Cooper, and his ant-covered eclair brain, biting the head off of the Venus De Milo while wearing $2 million worth of diamond tiaras and necklaces.' — SuperRadNow
_____________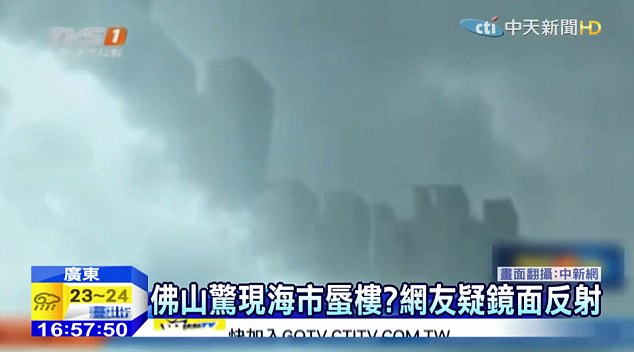 Weird hologram "city" appearing in China
'A floating city seen in the skies of China by thousands of people has sparked claims of another dimension appearing above Earth, with aliens "highly interested" in humans. The apparition was allegedly seen by thousands of people in Yueyang, a city with one population of one million.
'It is the latest in a series of so-called floating cities seen across the globe, often in China. The emergence of the phenomenon has prompted several theories, including that it was visible because a portal to another dimension was briefly opened.
'Other theories included that it was a secret government hologram experiment, known by conspiracy theorists as Project Bluebeam – an alleged plot to create a fake second coming to exhort more control over the masses, or even connected to aliens.' — Jon Austin
____________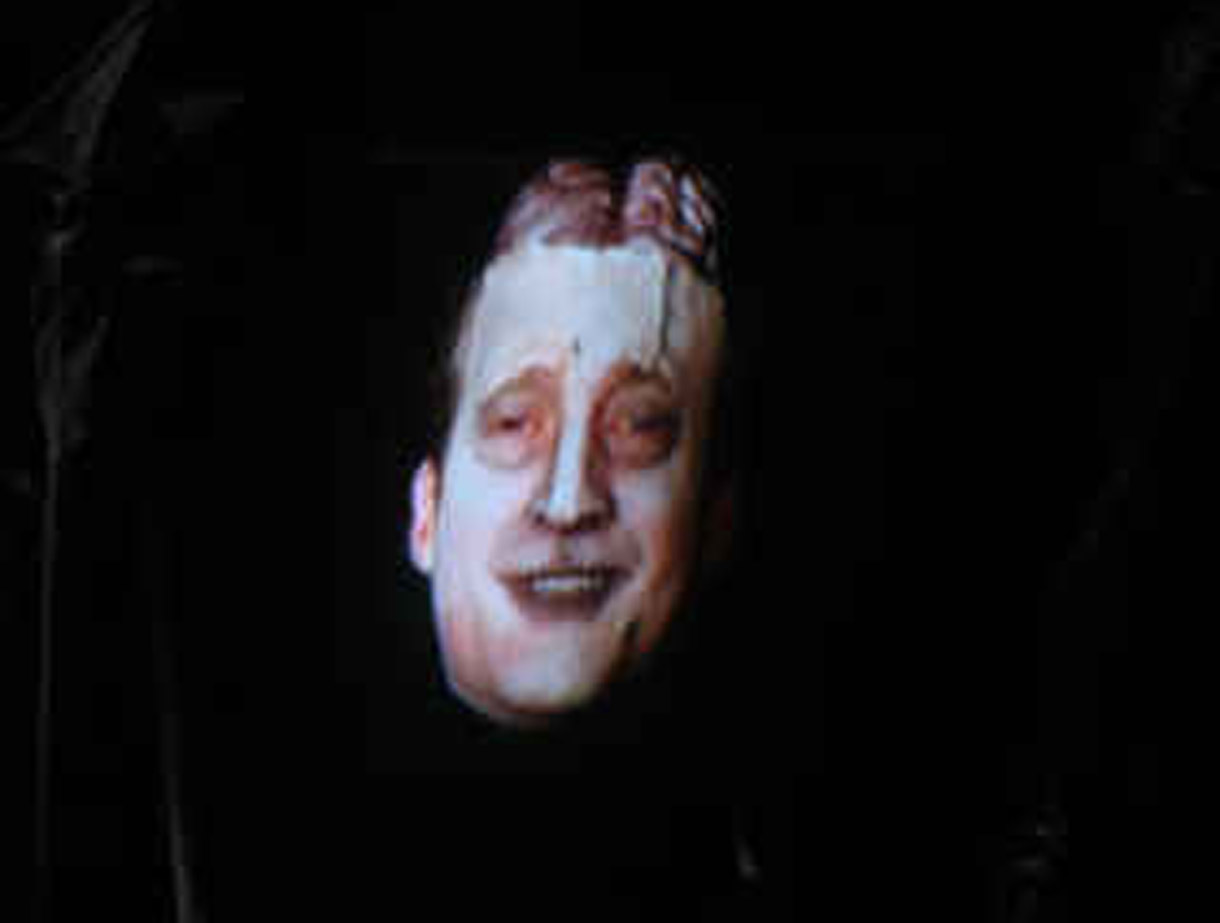 THE JONATHAN ROSS HOLOGRAPHY COLLECTION
Begun in 1978, my collection has evolved over the years to incorporate a wide variety of material and may be used as a source of reference by individuals wishing to learn more about holography and the many different ways in which it can be utilised. This diversity of material has characterised the collection as it has developed for, although I have concentrated more in recent years on work by artists, I have also continued to accumulate commercial artifacts and thus have succeeded in creating an archive which illustrates most of the ways in which holography has developed over the two and a half decades in which I have been associated with it. (see and read more)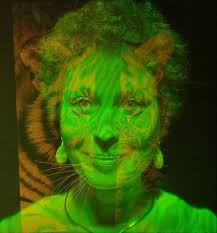 Watch: Musion Eyeliner System, a new and unique high definition video 3D projection system allowing spectacular freeform 3-dimensional holographic moving images to appear within a live stage setting. (1:30)
____________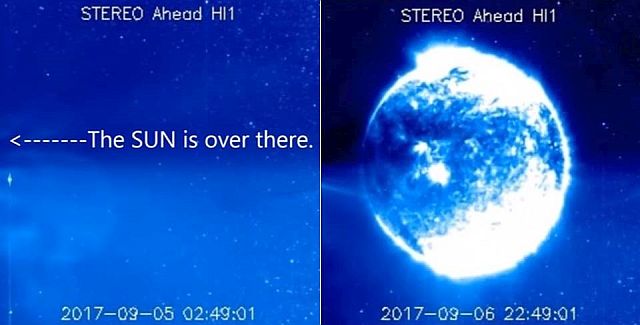 Weird Hologram Planet appears on NASA's Stereo Ahead HI1 Satellite
'A strange phenomenon appeared on NASA's Stereo Ahead HI1 satellite, again. Streetcap1 who recorded an object what looks like a holographic display of a planet wonders why does it appear intermittently then not at all and is still waiting to hear a valid explanation for the weird phenomenon.
'It is interesting to know that a team of theoretical physicists and astrophysicists have provided what researchers believe is the first observational evidence that our universe could be a vast and complex hologram. They have published their findings in the journal Physical Review Letters.
'So, is it possible that we are living in a holographic universe and this planet-like object is a hologram accidentally exposed by a solar flare?' — Out of Mind
____________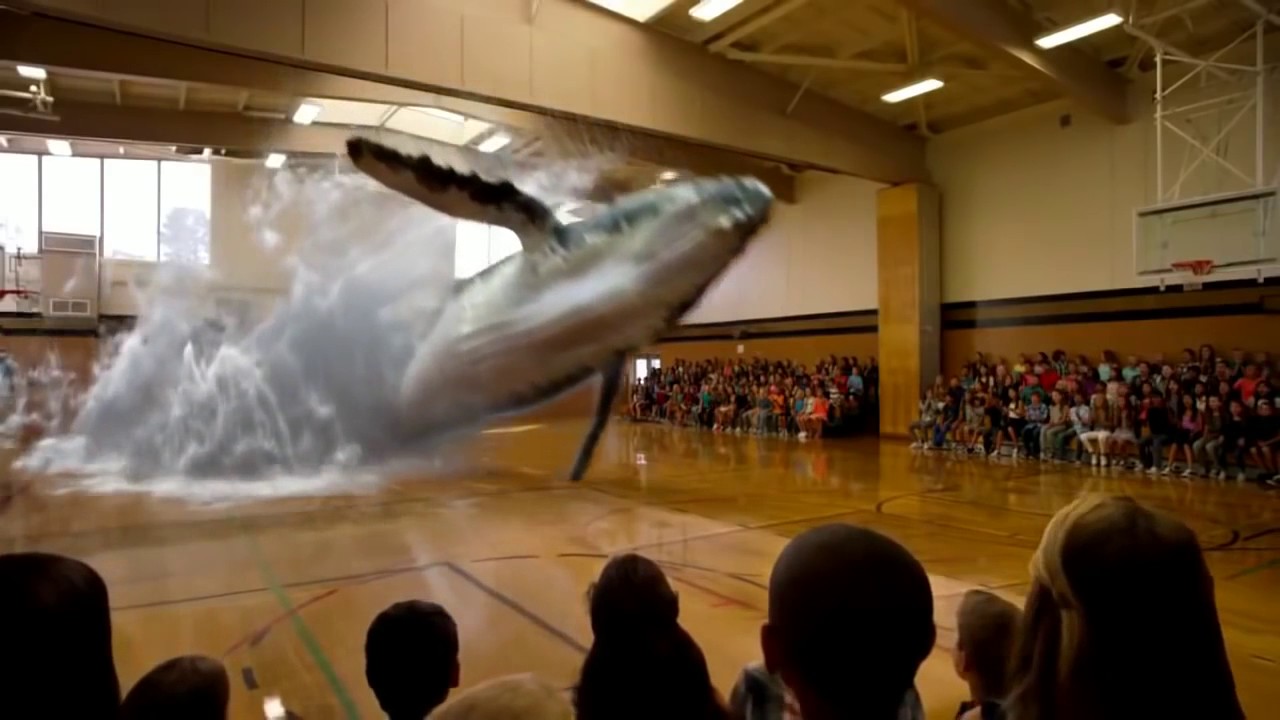 What is a 7d Hologram?
'The universe exists in 3D space with time often considered a fourth dimension. The reason that a 7D hologram has so many dimensions is that the hologram is captured from a large number of positions that surround the scene or subject of the hologram.
'Each position is described in 3D space. Each position captures a variety of viewing directions in 2D space. Two additional parameters are captured for each direction: image intensity and time. If you add these up you get 7 parameters, known as dimensions.
'A 7D hologram is like having a bunch of photographers surrounding a subject. The position of each photographer is described in 3D. The angle each photographer is pointing the camera is described in 2D. Each camera records light properties and time. The resulting parameters are: 3D position + 2D angle + time + light properties = 7D.' — John Spacey
____________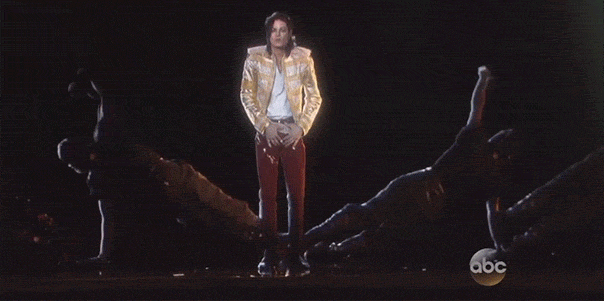 Whatever Became of Holography?
A generation ago, hologram exhibitions attracted hundreds of thousands of visitors in major cities around the world, and entrepreneurs confidently forecast applications in art, photography and television.
As holography became more ubiquitous, however, it lost some of its luster for public audiences as well as for professional scientists and engineers. But the technology still makes an impact today, although not with the same punch it had a quarter-century ago. Popular culture celebrates it through science fiction and a steady trickle of news reports about imminent consumer advances—although there are a number of modern instances where semi-transparent images of television announcers and pop stars are mislabeled as holograms, further confusing consumers who don't understand what holograms are realistically capable of showing. (see and read more)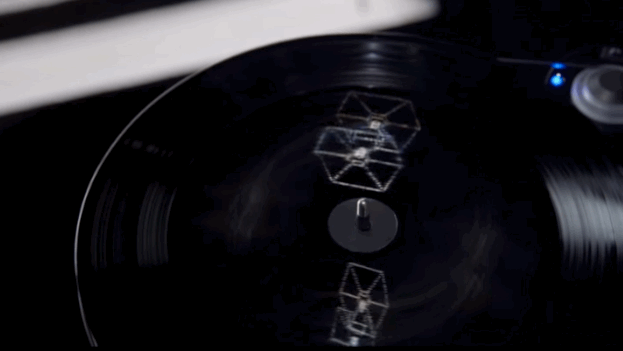 ____________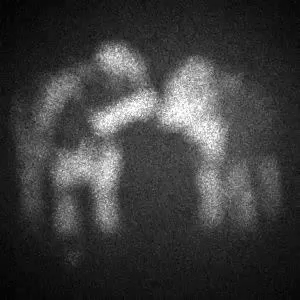 * Create a Halloween Virtual Hologram Using a TV
* See and buy 'fine Russian holograms'
* Big Scream TV: Spooktacular creators of 3D special effects
* See and buy animated holograms from XYZ Imaging
* Watch: UFO at Nellis AFB: Test flight of a hologram (0:29)
* The Amateur Holography Society
* Frank DeFreitas's Holography World
_________________

CV01 Hatsune Miku – World is Mine Live in Tokyo, Japan

Bluebeam, Jesus crucifix in the sky.

France: Presidential hopeful Melenchon appears as hologram at rally

Burberry's holographic runway show in Beijing

Holograms for freedom

Hologram Airplane!!!! Madrid Spain

Mariah Carey holographic concert Poland Cracow making of Christmas TV ad

Japanese Aqua-Hologram
*
p.s. Hey. ** David Ehrenstein, Ha ha. Now that is one seeming hell of a book, that 'Chelsea Girls' tome. Jeez, nice. Back when I was editing Little Caesar, I did a special section in one issue dedicated to Eric Emerson, still my fave Warhol superstar, and I spent many long hours transcribing his only flickeringly legible genius acid monologue from 'CG' for the magazine. Just reading the official version would be worth the admission. ** Steve Erickson, Hi. Hm, what a strange ad strategy indeed. The 'I know who Godard is and fuck him' crowd in the US must be down to about 80 people by now. I just read Brandon Stosuy's review of The Armed album this morning. It and Brandon's generally impeccable taste when it comes to metal/punk/noise sold me. So I'll snag it. I hope the interview goes well. ** Tosh Berman, Hi, Tosh, I didn't know he had a memoir,  and from Drag City of all excellent places! I'll track that down, thank you. ** Dóra Grőber, Hi! Normalizers are everywhere. Seriously, so many people can seem and talk like adventurers and daring types, but when you scratch their surfaces, it often turns out that they really want things to be familiar and maybe just a little original as a kind of window dressing. I'm so used to that, but, being pretty much an eternal optimist, I always hope I'll be proven wrong. But 'know your enemy' and all of that. I should have some very good PGL news on a number of fronts to share before long. Yikes, about your waist! Oh no. Did you find out what it was, and is it being fixed? Yes, I immediately felt huge sympathy due to my rebellious back. I'm so sorry, Dora. Did you see a doctor? What happened? Hugs and love. My yesterday was working on the TV script and surrounding documents. We're close. We might make the deadline. Today is more work and meetings, and we (Zac, Gisele, our friend Dominique, and I) are taking a break to go to Musée des Arts Forains, which I've been wanting to check out for years, and which all reports say is really amazing. I hope your today involved a lot of pain removal and mystery solving. ** _Black_Acrylic, Hey, Ben. Hooray! Your animation is fit for the likes of us at long last. I'll go dig my eyes and other senses into it the very minute this day is launched. Everyone, Big fun and more today from Mr. Ben '_Black_Acrylic' Robinson. I'll let him explain and direct you. Ben: 'You may remember back in March I made my first ever animation as part of a 2 day ST/ART class at the DCA. Well here it is, The Apotheosis of Maggie Broon is finally available to watch on YouTube. I gotta say I'm quite proud of it, and I might just have a crack at a technically ambitious remake in the near future.' ** Jeff J, Hi, Jeff. Yeah, right? I feel certain that I did a post of that nature before. Strange. Excellent whirlwind of a NYC trip indeed. No, I have not seen 'Zama', which reminds me to re-bug PGL's sales agency to link me the fuck up to it. They're handing its international distribution. I'm dying to see it. I guess it's just my lack of nostalgia, but I have zero interest in looking at Bowie's clothes and props and all of that. That show was here a while back. Due to overly heavy TV script work, I'm behind on seeing new films. I saw a couple of films I really liked at the film festival in Torino: Jorge Jácome's 'Flores' and João Pedro Rodrigues's 'Where Do You Stand Now, João Pedro Rodrigues?'. I'm looking forward to seeing a bunch of the Cannes films since they tend to open in Paris quickly after the festival. The new Godard (!), Gaspar Noe, and others. I recently restored the blog's Jem Cohen post, and I was watching some of his short films, which I liked a lot. Seen anything in addition to 'Zama' that you recommend? Congrats on the successful Julian Calendar gig. Sounds really awesome all the way around. No, on the film script. We have a very solid draft. Zac and I need to go over it thoroughly to do final revisions and polishing. Then we need to get it translated into French. Then Zac (and I) need to go over it and finesse the translation. And then, finally, we'll give it to our producer and hope he'll love it and agree to produce it. I'm pretty sure he will. It's an awfully good script, if I don't say so myself. Thanks, Jeff. ** Okay. In restoring this old, formerly dead Holography Day I ended up adding a fair share new stuff, and so essentially it's about 2/3 a new post, if that matters whatsoever. See you tomorrow.