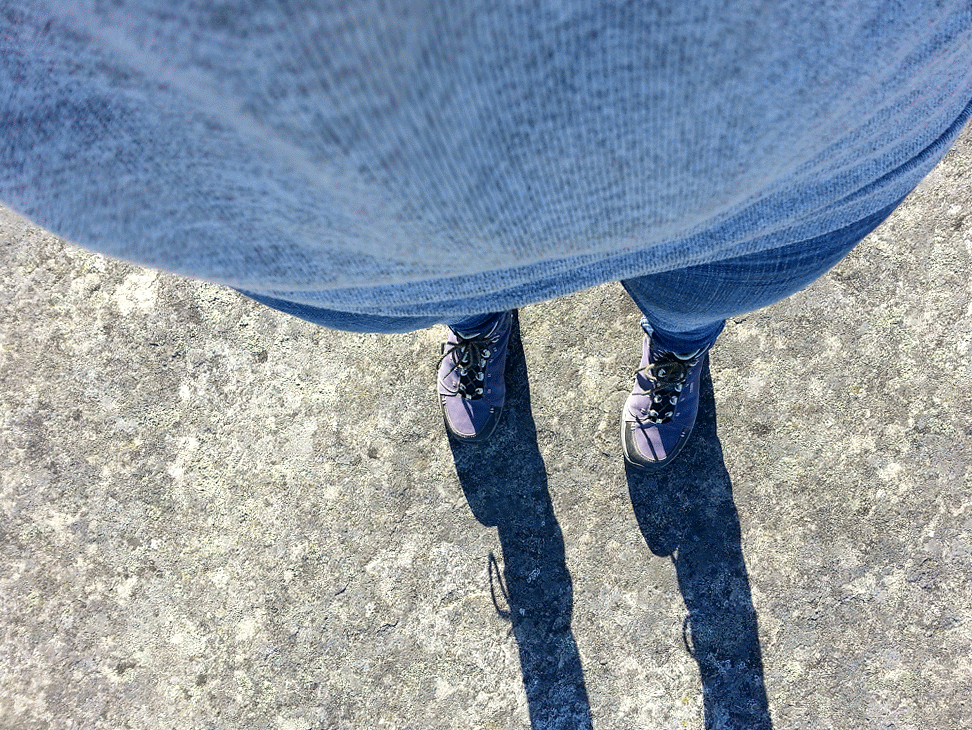 Yan Pei-Ming
Spencer Finch
Céline Condorelli
Daniel Buren
Tao G. Vrhovec Sambolec
Céleste Boursier-Mougenot
Stephen Vitiello
Yan Bing
Carstein Nicolai
Isa Genzken
Žilvinas Kempinas
Ross Manning
Hans Haacke
Alice Aycock
William Pope.L
Wes Heiss
Alistair McClymont
Geoff Mullen
Tokujin Yoshioka
Patrick Gallagher & Chris Klapper
Wia Stegeman
Claudio Capelli
Heinz Mack
Kris Martin
Roman Signer
James Lomax
Arcangelo Sassolino
Fabian Bürgy
Dorette Sturm
Claire Ashley
Michael Snow
________________
Yan Pei-Ming Landscape of Childhood (2009)
One huge landscape directly painted on the wall of UCCA's Big Hall frames a series of painted flags representing portraits of 34 Chinese new born children. Imagined as an abounding walk trough faces and urban views, the exhibition powerfully conveys Yan Pei-Ming's intentions and gives the audience an opportunity to discover a vision of our world in a landscape of crisis and beyond.
________________
Spencer Finch 2 hours, 2 minutes, 2 seconds (Wind at Walden Pond) (2007)
I recorded the wind at Walden Pond using an anemometer and here re-created that wind, both its speed and direction, using a programmable dimmer. The maximum wind speed was 8 mph and the prevailing wind was from the south and southwest.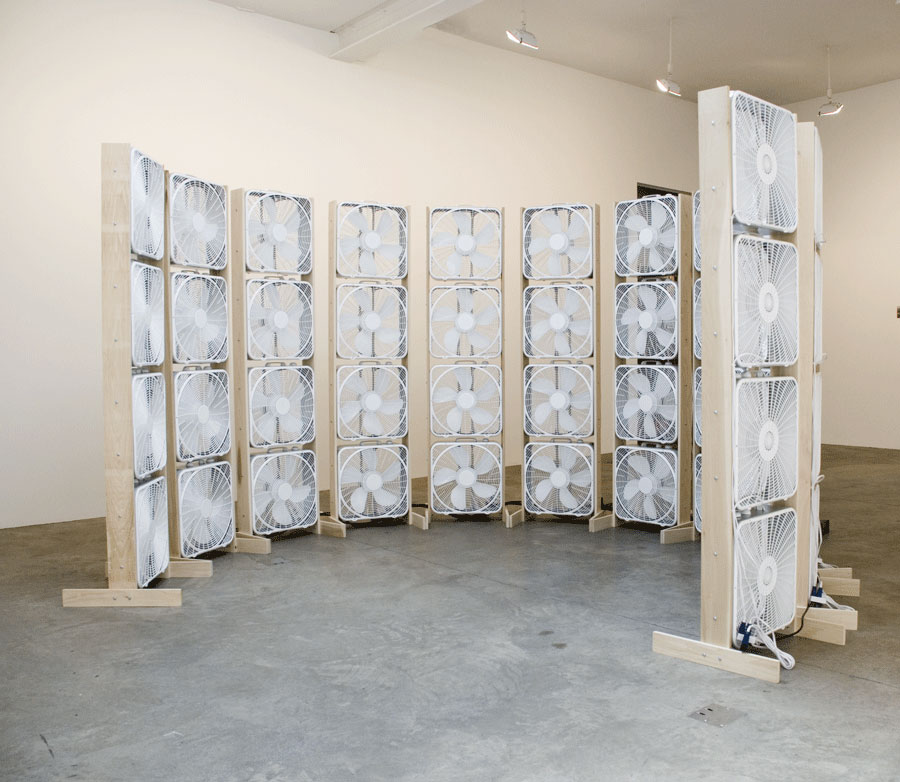 ________________
Céline Condorelli Structure for Communicating with Wind (2012)
A space blanket curtain provides presence to what passes unseen and unheard: the abstracted form carrying Wind's news to Tiger, silently. The golden curtain's ultra-light material produces an amplified shape and noise from the slightest sigh, and separates inside from out, near from far, dark from light and hot from cold.
_________________
Daniel Buren Le vent souffle où il veut (2009)
Daniel Buren wanted to make a work that would create the illusion of a forest. Instead of putting up trees, Buren created with Le vent souffle où il veut (The wind blows wherever it pleases) a design of a hundred flagpoles, with weathercocks in different colours. Each weathercock begins and ends in a bright colour and the coloured bands are, as always in the works of art by Buren, alternated with white.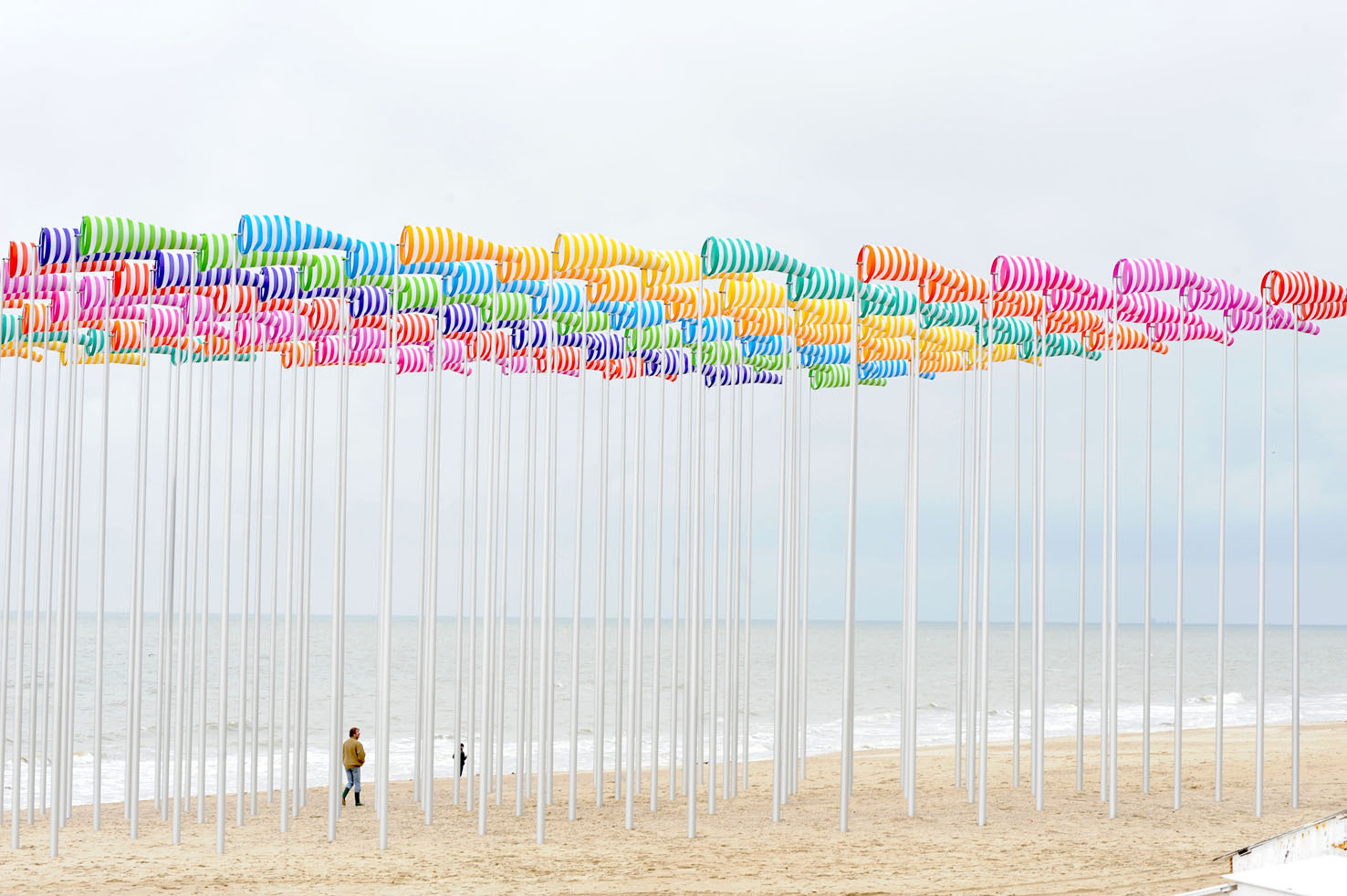 _________________
Tao G. Vrhovec Sambolec Body Speeds (2012)
In its first version, the project involves measuring velocities of several trams in Amsterdam, streaming the data to the exhibition space in real time. There the velocities of trams are transformed into airflows recreated by several powerful fans, each blowing the air at the speed of a moving tram. The situation created is an impossible intersection of different speeds flowing through the centre of the exhibition space.
________________
Céleste Boursier-Mougenot harmonichaos (2000)
Installation, 13 vacuum cleaners, each outfitted with one tuner, one harmonica and one lightbulb.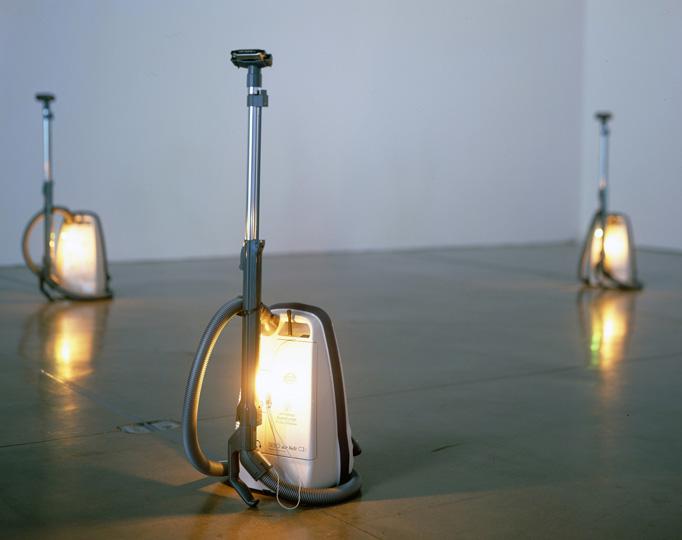 _______________
Stephen Vitiello Gain and Lift (2014)
Vitiello's suspended speaker works process low frequencies of sound to create three-dimensional scores. The freed speakers are suspended by wires, which hold them gently in the air allowing them to move. The installation utilizes four channels, sixteen 6.25″ speakers and the flutter of hummingbirds recorded at Mountain Lake Biological Station, Pembroke in the Appalachian mountains. The playback features only the lowest frequencies, causing movement to the surfaces of the speakers while remaining below the threshold of human hearing.
________________
Yan Bing Wind – Aridity (2010)
Electric Fan, Mud, 52 4/5 × 16 1/2 in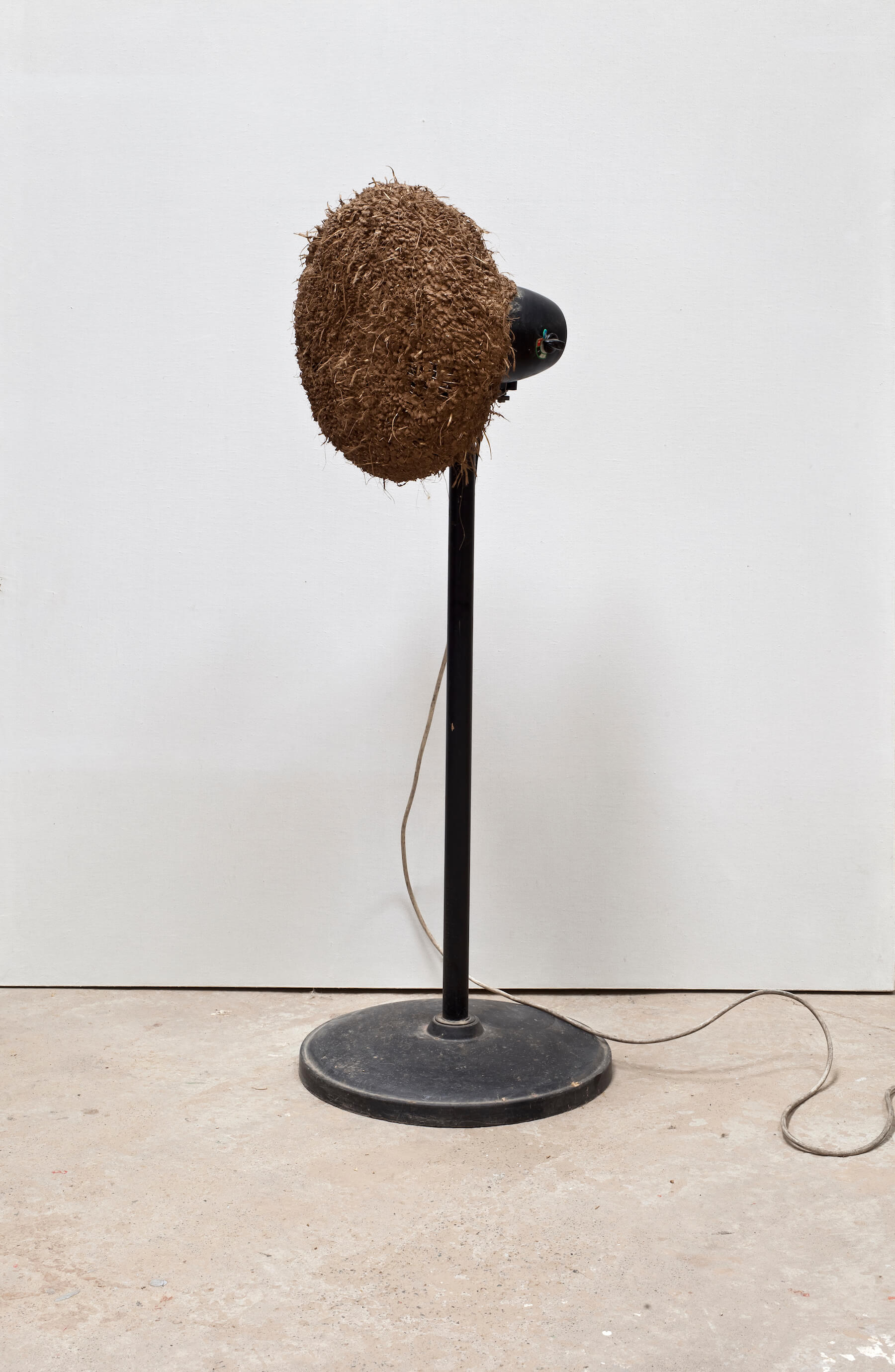 ________________
Carsten Nicolai Pionier I (2011)
Pionier I consists of a large white silk parachute, a wind machine, sound proof panels, and a timer. In regular intervals, the wind machine inflates the parachute.
________________
Isa Genzken Wind II (Michael Jackson) (2009)
I was already attracted to the title Wind, and then, when I saw how you implemented this idea of putting wind into a sculpture—or this is at least how I read it—the combination of objects and their implications made sense to me. And then of course in relation to this, the suggestion of how to read the Michael Jackson figure. That all seemed quite clear. It's always difficult to link a series of positions without being too forceful, and this balance is one I appreciate.
________________
Zilvinas Kempinas Double O (2008)
Somehow, the air currents created by two industrial-strength fans turn the two loops of videotape in Double O into a living, dancing sculpture, performing tirelessly for hours.
________________
Ross Manning Domestic Ascension (2011)
Ross Manning presses the humble electric fan into service of psychedelic kinetic sculpture. In this work the upper halves of two pedestal fans are trussed together on an axis suspended from the ceiling. To one blade of each fan is attached a long strand of rope, which, when activated by the fans' spinning, creates a pair of parallel spirals.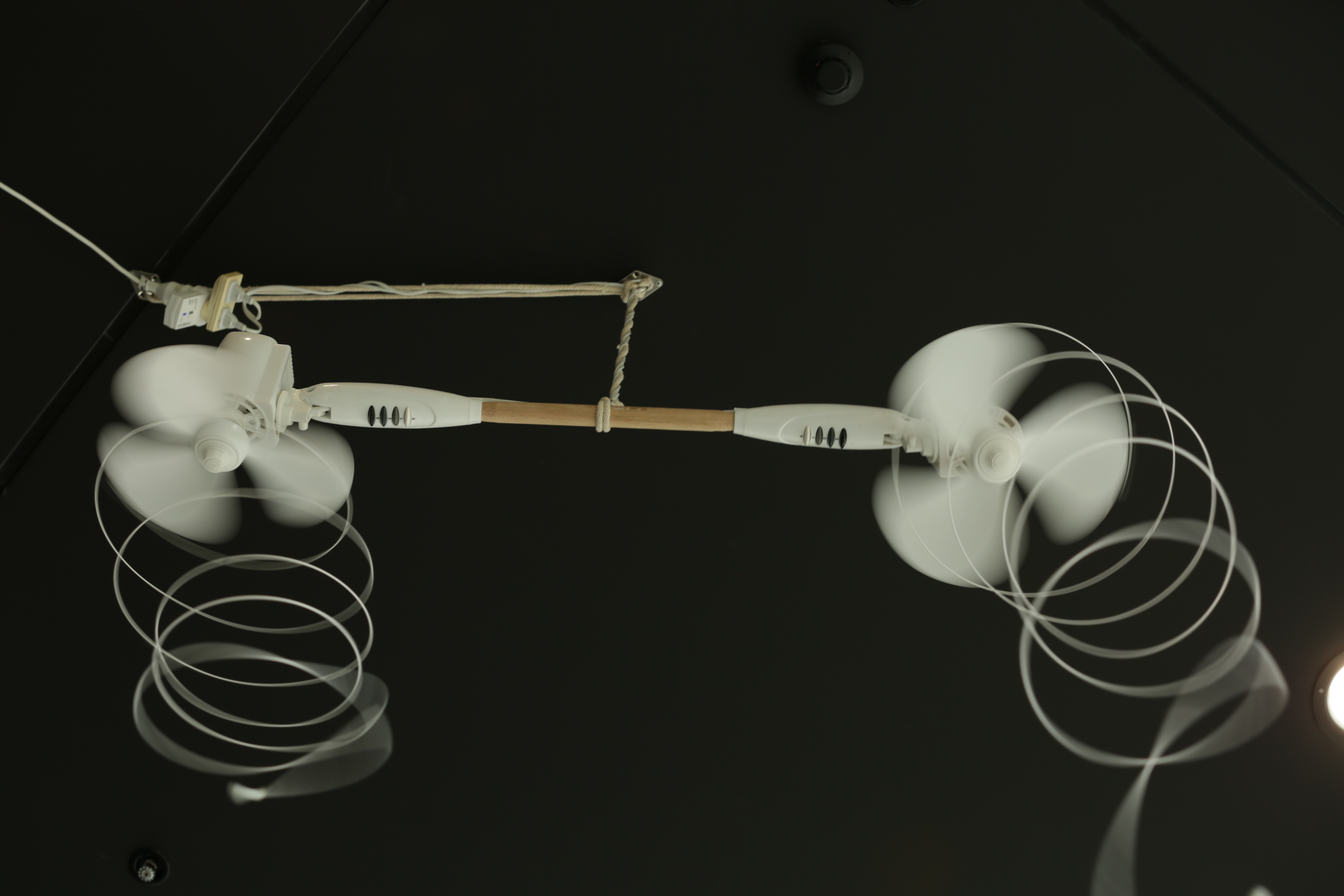 ________________
Hans Haacke Wide White Flow (1967-2017)
Wide White Flow consists of a large piece of white fabric, secured at the corners and blown from underneath by fans at one end. It occupied pretty much the whole of the space it was shown in. The fabric moves beautifully and I was held there for quite a while watching it billow and flow, almost like water.
________________
Alice Aycock Sand/Fans (1971)
I wanted a lot of people to see it, but the piece is really best when there are just one or two people watching it happen. Everybody was standing around it, waiting for some huge dust storm. But it's far more Zen, it happens over time: Little piles of sand make ripples and waves and little dunes. It takes hours. It's not a crowd-pleaser, not like a football game.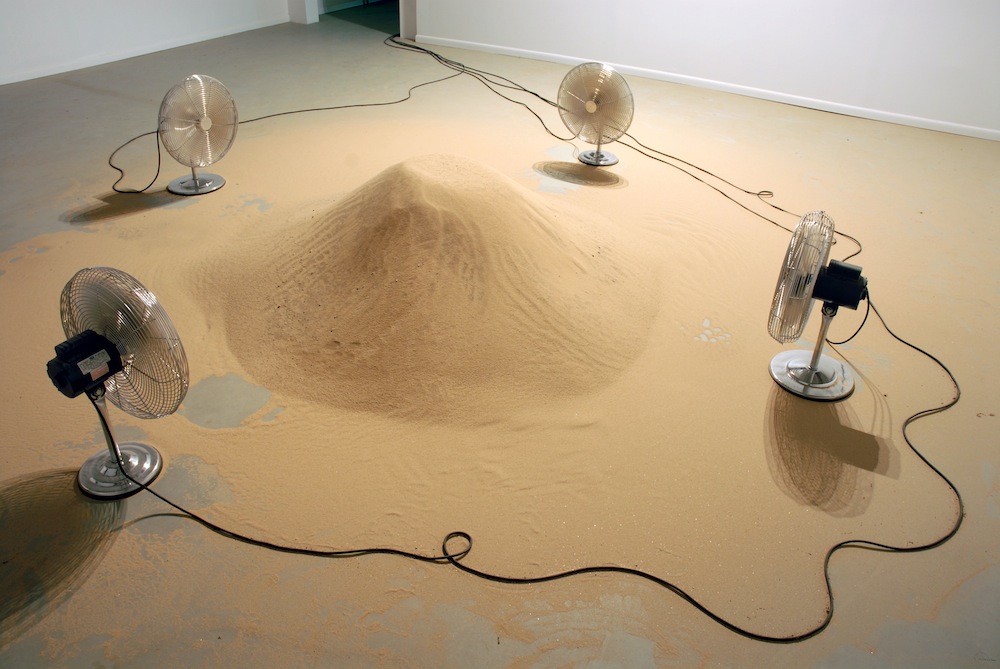 _________________
William Pope.L Trinket (2016)
"Trinket" by artist William Pope.L is a custom-made 16-by-54-foot American flag blown continuously during museum hours by four industrial-grade fans typically used on film sets to simulate rainstorms. Over time, the forced air will cause the flag to tear and fray. "The American flag is not a toy. It's not tame. It's bright, loud, bristling and alive." — William Pope.L
_________________
Wes Heiss Dustbowl (2011)
33RPM record, acrylic, glass, electronics, sugar. Recordings of the wind in Roswell opposite a silent dust storm trapped within a glass dome.
_________________
Alistair McClymont The Limitations of Logic and the Absence of Absolute Certainty (2009)
The work is comprised of a mister, two fans, and lights and creates an ever-changing, realistic inside tornado.
________________
Geoff Mullen Wind Chimes (2013)
I recorded myself taking a walk with some bamboo wind chimes, early in the morning–in the summer–during the 17-year "magic" cicada brood. Then I played this recording, along with simple tape manipulations, back into a new space– using portable amplifiers, transducers, objects, MP3 players, cassette players, a phone, etc. I let myself get distracted, following the sounds of nearby streams or giant HVAC generators. I took these recordings and repeated the process again and again. The audio can be streamed or purchased here. You can play the mp3 from your phone — or wherever you have handy — and walk around while the record is playing. Or you can set up impromptu audio stations, costuming a spatialized version of this piece for your listening pleasure.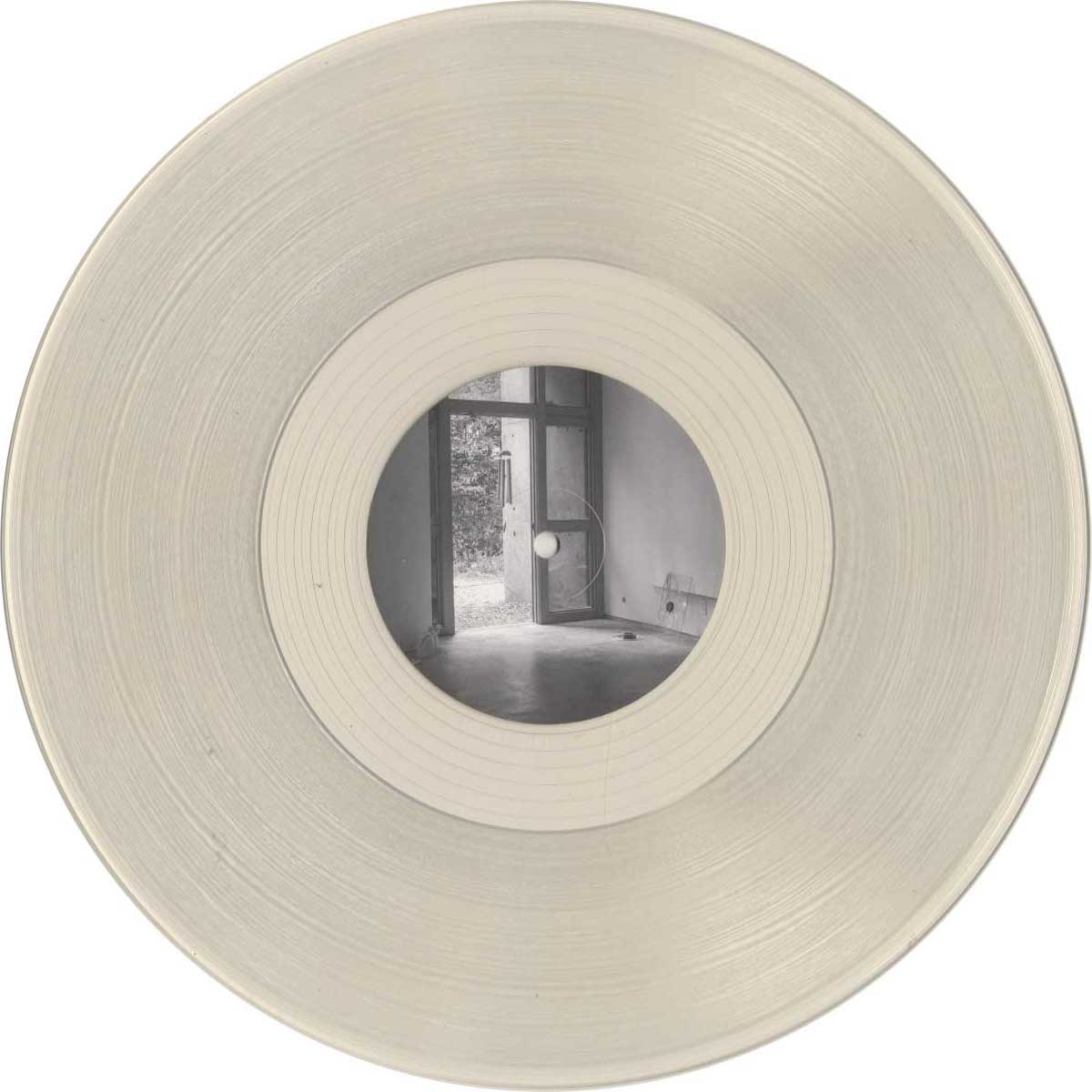 _________________
Tokujin Yoshioka Snow (2010)
The Snow is a 15-meter-wide dynamic installation. Seeing the hundreds kilograms of light feather blown all over and falling down slowly, the memory of the snowscape would lie within people's heart would be bubbled up.
________________
Patrick Gallagher and Chris Klapper Symphony in D Minor (2012)
Symphony in D Minor is a set of interactive hanging sculptures by Patrick Gallagher and Chris Klapper. Using video and sound, the hanging cylinders respond to air pressure caused by movement, intensifying effects of heavy rain, lightning, and thunder as the audience leaps and flails beneath.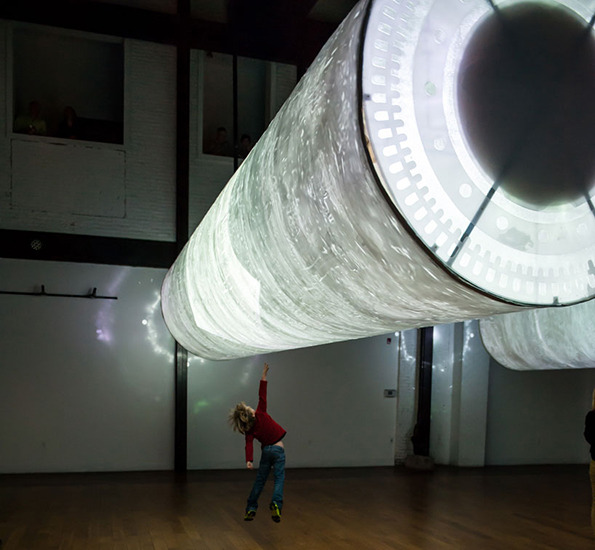 ________________
Wia Stegeman Handkerchiefs drying in the Wind (2012)
The installation has the size of one of the caissons that closed the last hole in the dykes after the Netherlands flood disaster in 1953. The 1200 handkerchiefs are the size of a farmer handkerchief and are all sewn by women from Zeeland who survived the flood. The handkerchiefs refer to the immense grief that the flood has caused. The tears in the handkerchiefs dry here in the wind.
________________
Claudio Capelli Cherub (2006)
Designed by Claudio Capelli. Claudio's attention to detail results in a fascinating and precise design. The kite flys at a high angle without a Pilot. It has many interesting 'details' including an internal air chamber where building pressure sometimes causes the cherub to burp and fart realistically and at such volume that they can be heard far below on the ground.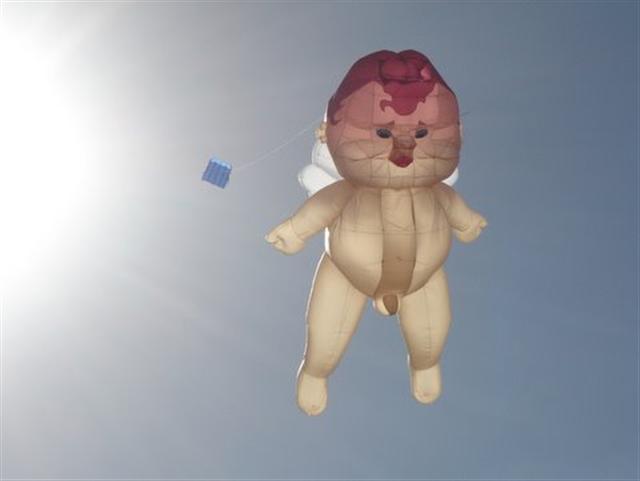 ________________
Heinz Mack Telemack (1969)
In 1959 Mack drafted the so called "Sahara-Project", which he started realizing in the African desert from 1962/63 on. Several times, he installed an "artificial garden" in the desert, consisting of sand- and wing-reliefs, cubes, mirrors, sails, banners and monumental light-stelae. This experimental practice with the force of light is shown in the highly respected and awarded film "Tele-Mack", which was made in 1969.
_______________
Kris Martin KM_TYFFSH (2009)
Belgian artist Kris Martin has installed a hot air balloon in the gallery, entirely dissolving the architecture. As if ready for launching, the balloon and basket are lying on the floor. In the main space ventilators blow up the balloon until the subtly flittering fabric touches the walls. A surreal effect takes place as the visitors walk into the room through the balloon's opening, as if entering a whale's stomach.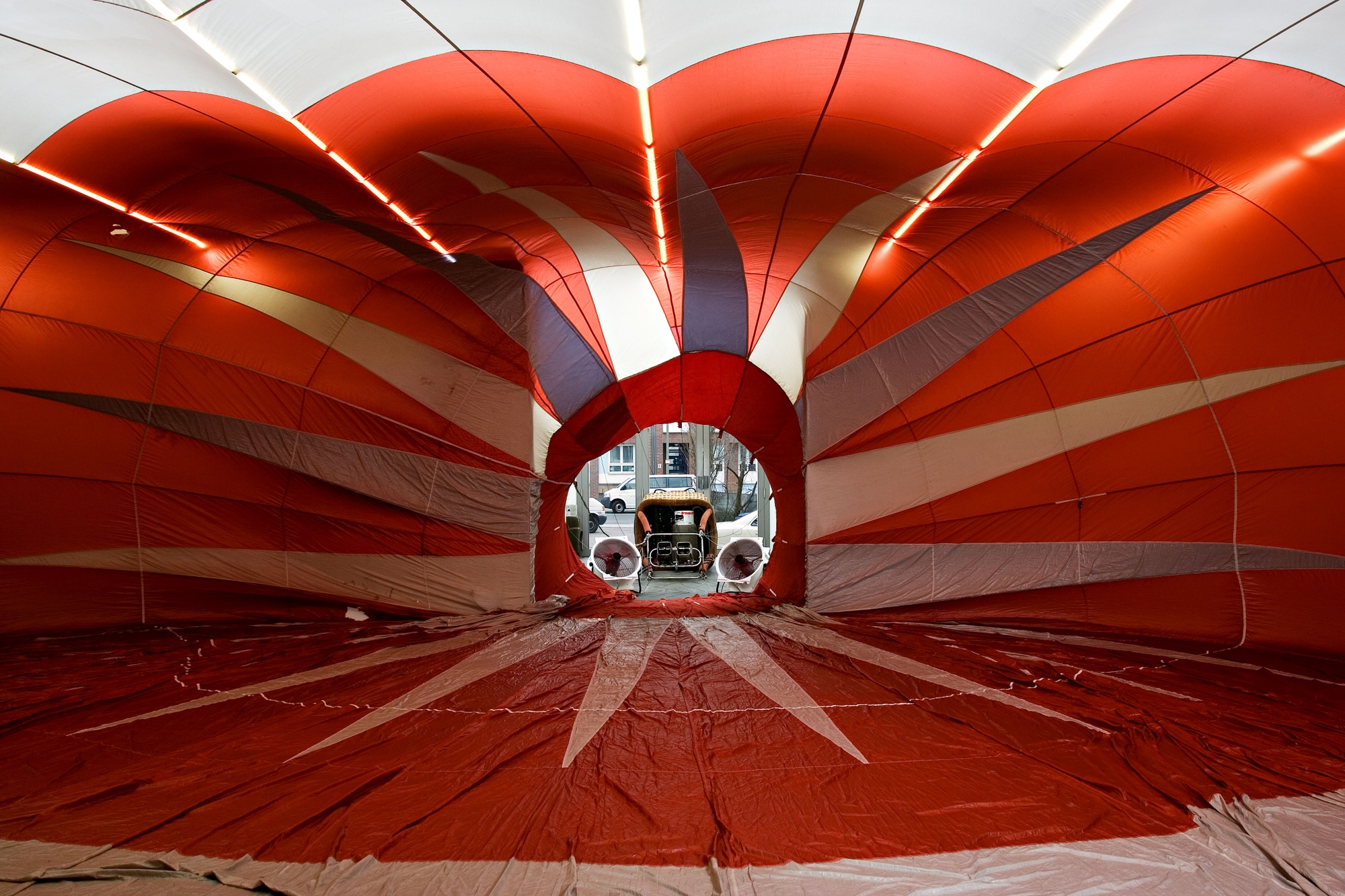 _______________
Roman Signer Zwei Ventilatoren (1998)
In this piece Signer shows, at first, a single metal fan which is unplugged but still running. Then another fan appears next to it facing the first, both running. We see rhythm in the movement of the fan blades beneath the metal cages in addition to the repetition of the fans. The piece is also balanced by the two fans being equally spaced within the small room with white walls. You could also argue that the piece shows economy by the minimalist set.
_______________
James Lomax Untitled [Me and My Friend] (2011)
Latex and computer- controlled pumps. Two latex casts of the artist's body. The perpetually distorted figures inflate and deflate at random intervals, giving them an unpredictable life and death cycle. Created as a tribute to a friend who passed away in tragic circumstances.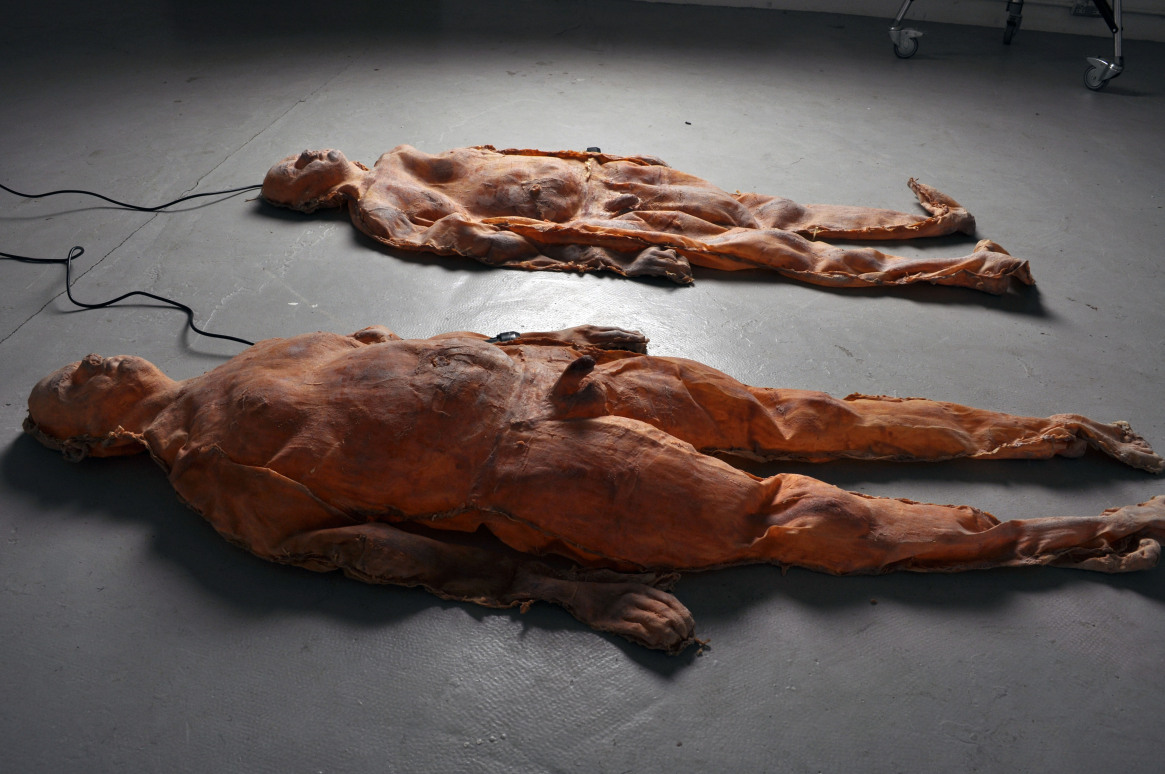 _______________
Arcangelo Sassolino Piccolo animiamo (2011)
Piccolo animiamo is presented as a large rectangular box composed of stainless steel plates welded together, a monolith that is only apparently static. The initial state of quietness of the forms is called into question by a cyclic movement of blowing intake and sucking subtraction of pressurized air, which creates an evident alteration of the volume of the metal structure, until reaching the maximum tension, which manifests itself with a strong sound impact, a sort of artificially induced thunder.
_______________
Fabian Bürgy Smoke (2013)
Funnels of black smoke coming out of a hole.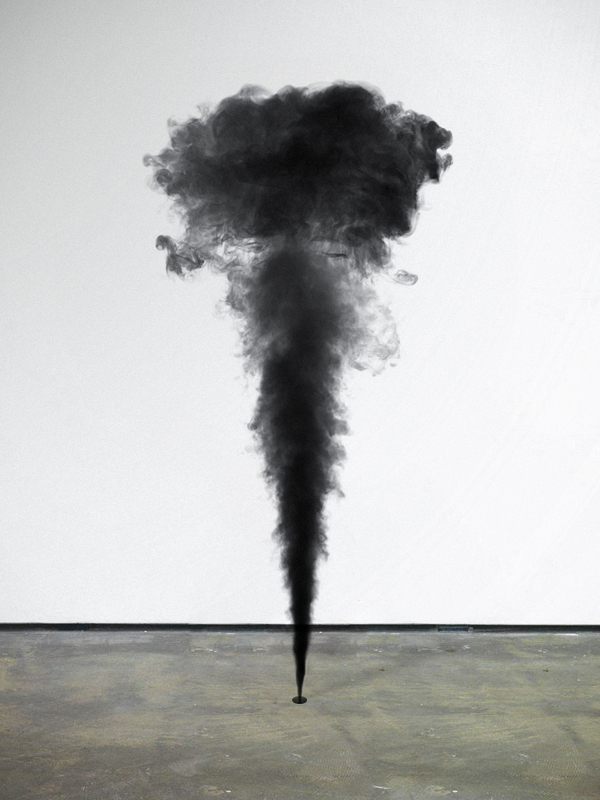 ________________
Dorette Sturm Breathing Cloud (2012)
"The Breathing Cloud" is a monumental floating organism. The work transforms a space by its motion, light, and rhythmic breathing. The technology is designed so that the strong LED modules and the mechanism support the pervasive breathing. It gets physically bigger and smaller and embraces with its bright light space.
________________
Claire Ashley peepdyedcrevicehotpinkridge (2013)
Ashley spray-paints the sewn plastic material both when deflated and inflated. By spraying across the forms and folds, she creates synthetic folds and wrinkles, as well as spray-painted zigzags, color gradations, and geometric shapes that create visual complexity and allow painted compositions to exist. When one focuses on the paint, the form flattens into an odd-shaped painted surface or silhouette, which then transforms with each step around the object. When one focuses on the forms, the paint becomes part of their skin, which includes patches, sewn seams, and attached electric fans that keep these things alive.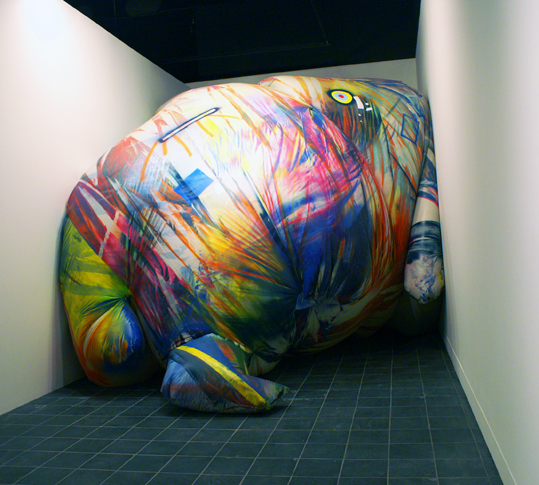 _______________
Michael Snow Solar Breath (2002)
Solar Breath consists of a sixty-two minute shot of the window of Snow's cabin in Northern Canada. As the curtain gently flaps with the breeze and we periodically glimpse the view outside, nature and chance choose the precise nature of the composition at any given moment.
*
p.s. Hey. ** David Ehrenstein, Hi, D. Oh, my great pleasure, of course. ** Steve Erickson, I had not heard of ASMR until now, but of course that is mightily intriguing not to mention potential post fodder. Thanks a lot for sharing the discovery. I've read/heard about '12 Days', but I have not seen it, no. It has come and gone here, but I'll find a way to watch it. ** Dóra Grőber, Hi! Mm, well, we have to finish it by the deadline, so I assume we will, although at the moment I'm a little skeptical that we can, unless we work non-stop, which I guess is what will happen. Yes, in a perfect world, we'll finally sign the contracts, and I can finally lift the silly public veil of mystery from the project. I'm not surprised you were still too buzzy from your trip to focus entirely on your work. Enjoy the intaking time. That's important time too, obviously. Yeah, I worked yesterday, not enough, but I'll have really buckle down this weekend. I saw an amazing concert — the great electronic music pioneer/composer Morton Subotnick performing his big 1967 masterwork 'Silver Apples of the Moon' with Alec Empire (Atari Teenage Riot). It was truly incredible, the best music gig I've seen in ages. So that was fantastic. This weekend I'm going to the Paris Ass Book Fair, a big annual queer zine convention/showcase at Palais de Tokyo that's always really cool and fun. This. And working. How was your weekend, and what did it consist of? ** Tosh Berman, Thank you for the email! C-BR seems to be very unknown on your side of the pond. I didn't discover her work until maybe 6 or so years ago, and only thanks to the great Dalkey Press bringing her work back into print. As always, thank you so much for the kind words. Being able to share possible under-known and amazing work through this blog is one of the great life pleasures for me. ** Jamie, Hi, Ju ju bee. Hannah's writing about C-BR? Wow, I really have to meet this Hannah one of these days. And, well, you, it goes without saying. The concerts I saw are part of an annual music festival here, Sonic Protest. The one on Thursday was Arto Lindsay, Thomas Brinkmann, and Masami Kawaguchi. There's a Thomas Brinkmann track in 'Permanent Green Light', and, in fact, if you've watched the 'PGL' trailer, you've heard part of it. Excellent gig. Last night, as I just told Dora, I saw the great electronic composer Morton Subotnick perform his 1967 work 'Sliver Apples of the Moon'. It was mind-bogglingly amazing. In itself, but also, hearing it now, it's astonishing how decades ahead of its time it was. I used to listen to that composition/ record on acid in my teens. And in addition to the show itself being incredible, the gig was in this beautiful old Catholic church, and the place was completely packed, and the crowd went completely insane, and it was very moving to see Subotnick, who's quite old, receive such a huge ovation for his work. So, yeah, super memorable gig. It's more that I can feel that I can get really in the groove more than being in it, although I have to get very into the groove this weekend because time is running shorter and shorter. I hope you find your groove this weekend, and that we can celebrate how brain-dead and exhilarated we both are come Monday. Yeah, the d'Orsay's a biggie. Incredible building: a reinvented train station. I'm not a big Impressionism fan, and that's mostly its thing, but it's a great museum. My weekend has to be a ton of hard work. Also going to a queer zine fair (see: link in my talk to Dora), meeting with a curator who wants to talk about having something of mine in an upcoming exhibition in Prague, and … more work. Ooh. May your weekend buy the only winning ticket for the this coming Tuesday's Mega Millions Lottery whose jackpot is currently $450 million. Bamboo Cannon love, Dennis. ** Jeff J, Hi. Really? Hm, nothing in my archives. Maybe I did a post on another of her books? Or I did and it's in the inaccessible, non-uploaded part of the archive. How early is early? The earliest novel of hers I've read is 'Such' (1966). It's very good. The 'secret' project's finish line is dated mid-April, and we are uncomfortably far from getting the work done to be able to cross it, but we have to, so … I saw an email from you, but I haven't opened it yet. I'll do that. ** Statictick, Hi, man. Dusty was one amazing person, more impressive every time you reveal new things about her. My email hasn't changed in a while, but it's denniscooper72@outlook.com. The new place sounds really good, N! Very happy for you, and you sound much more vibrant and simultaneously at peace. I'll be in and out of LA pretty quick, unfortunately, due to intense necessary work over here, but, yeah, t'would be cool. ** JM, Hi. Uh, I say be? I'm actually pretty good at coffee meet-ups, even with people I don't know, but I think the coffee gets the credit, or the coffee-meets-my-biology combo's effect does. I'm doing one today. I have read 'JR'. Long time ago. It's really great. Wow, excellent news about the show success! Pass along a link to the review if you like. And, yeah, fantastic, hooray! I've been good but having to write too hard and too much and so kind of burnt out a little, but good. ** _Black_Acrylic, Hi, B. Very best of luck with BookSource. We're on the same kind of hunt for distribution outlets for our film, so high five and hugs and commiserations and all that stuff. ** KEatON, Huh. I've had a fair number of friends and at least one boyfriend who were escorts. They either seemed to think it was amusing or hot and forgettable to do that. I don't like alcohol, so it practically takes a gun to my head to get me enter bars or pubs, which I pretty much consider the most boring contexts in the world. Dans la noir? Never eaten there (not vegetarian friendly). I don't know anyone who has. Seems kind of silly/annoying/trying too hard to me. My impression is that it's mostly a tourist thing at this point, but I don't know. ** Bill, Hey, Bill! She's good. Tunnel at your back, at least for now, excellent. Ada/Ava looks really good in that little video, wow. I'll look for a chance. Is John Kelly doing that new autobiographical, career-revisiting show he just did in NYC? I heard it was very good. And Chrome! Holy moly. i want to hear how that was. Enjoy the weekend's very millisecond! ** Okay. I made you guys a post of wind-related things this weekend. There are some very cool things in there, so please sit back and let it be your cyber-breeze for the weekend. See you on Monday.