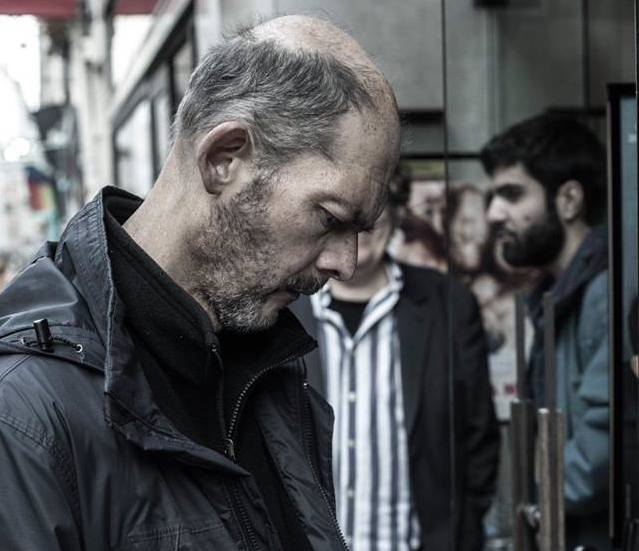 Philippe Cote lived and worked in Paris. He made over 20 Super 8 films beginning in 1998 which were screened in festivals and film series in France and other countries. He curated experimental films programs and was on the selection commitee of the Festival International des Cinemas Differents et Experimentaux in Paris. He was a member of the film cooperative L'Etna, an artisanal and member-run film development laboratory founded in 1997 in Paris
A filmmaker with a sensitive and radical vision, his earlier works focused on the themes of the body, matter, light and color with techniques that range from cameraless filmmaking to painting on celluloid. After 2005, he moved towards a poetic and contemplative approach to documentaries and travel films.
For Philippe Cote, cinema revealed itself as a space of self-invention and of the other one, plastic exploration of the limits of subjectivity and an attempt to establish links. In a desire to take a permanent risk, his work wove and transformed from one film to another, seeking what occurs in the gaze's movement, constantly transformed by the prints. — Violeta Salvatierra
____
Stills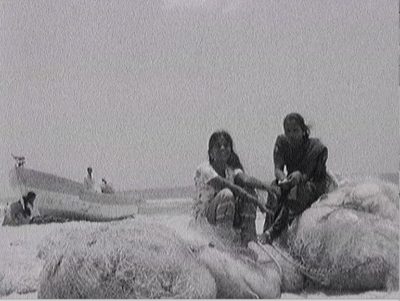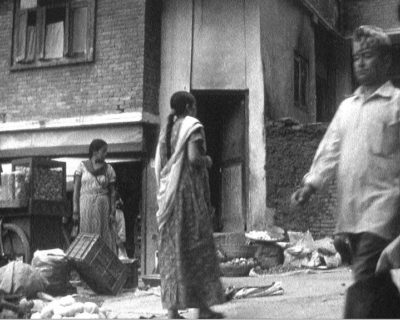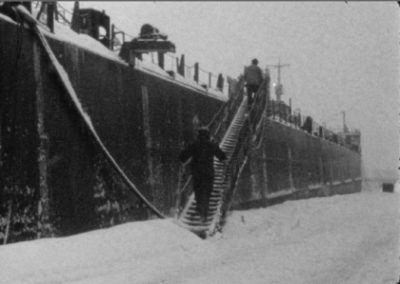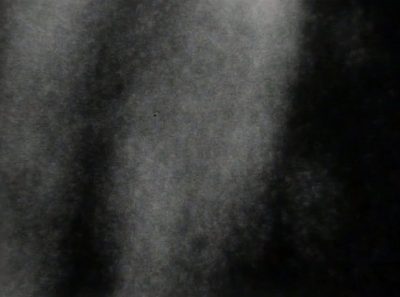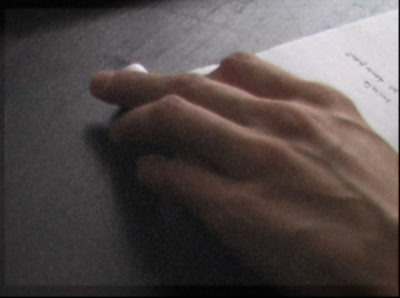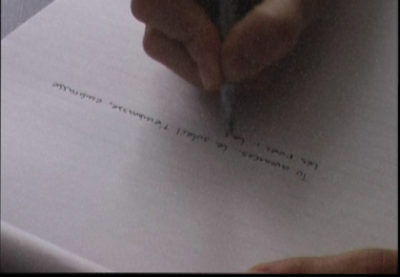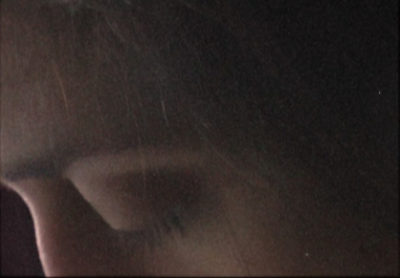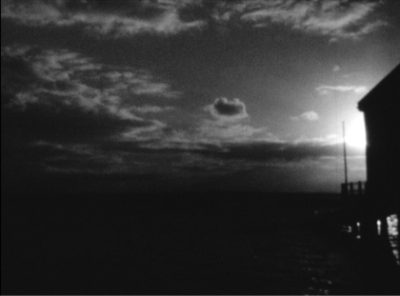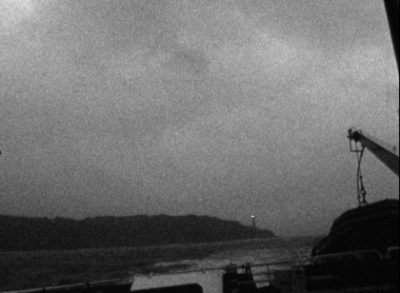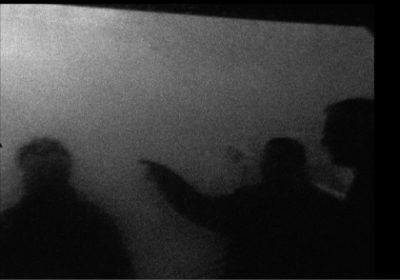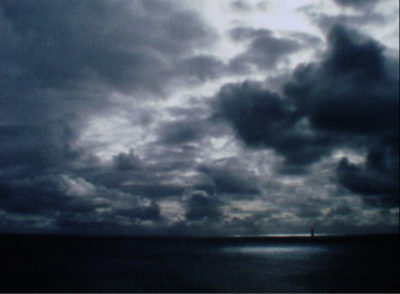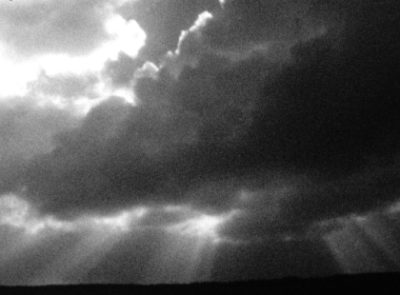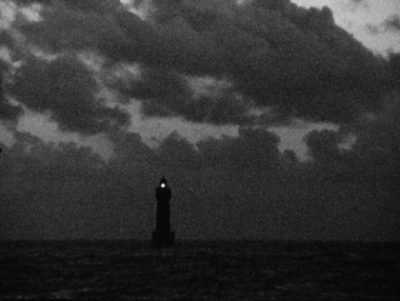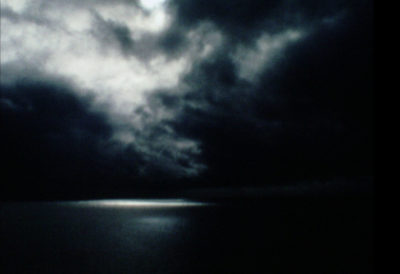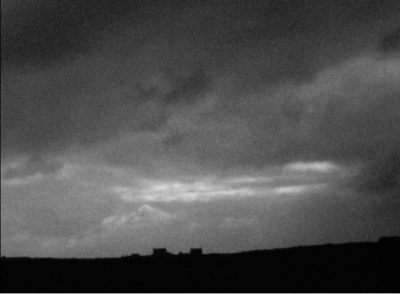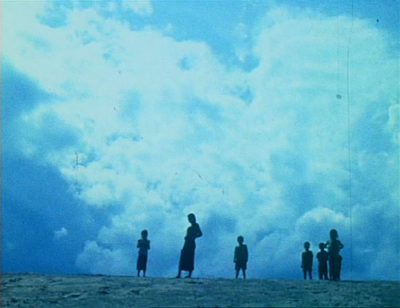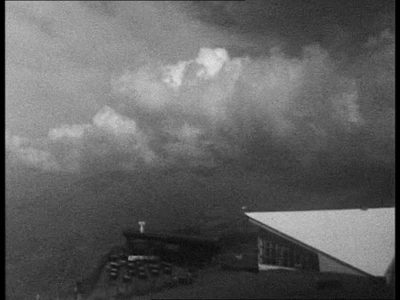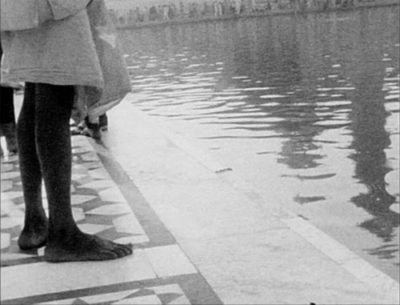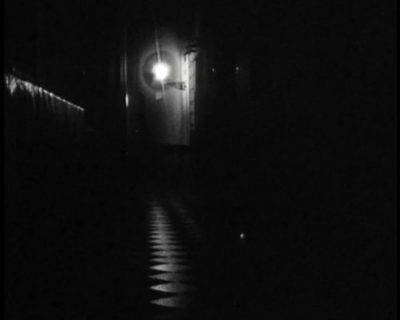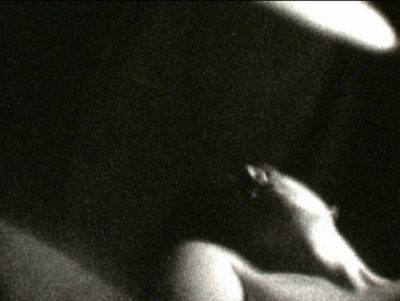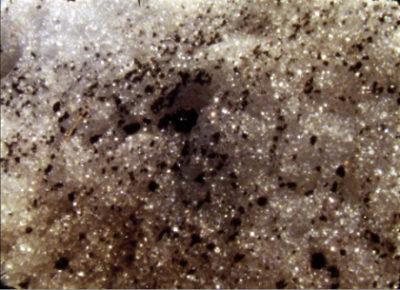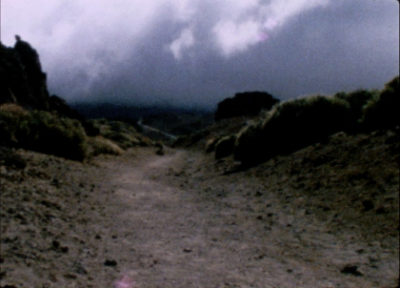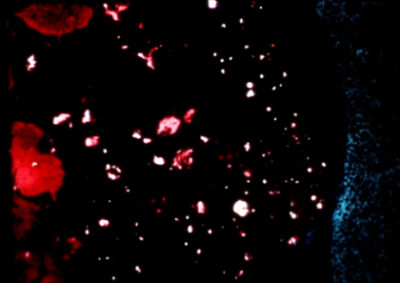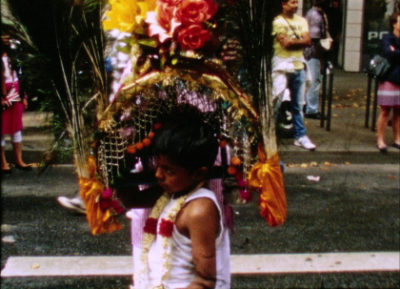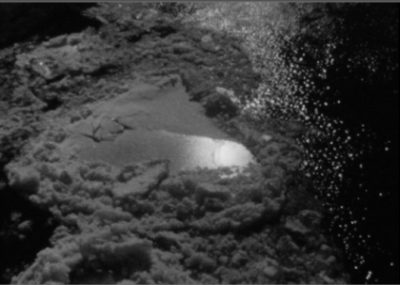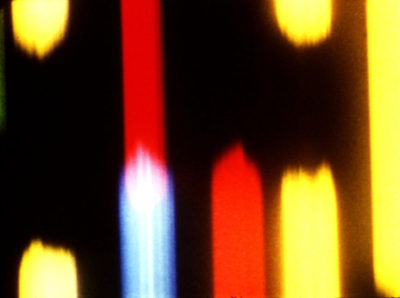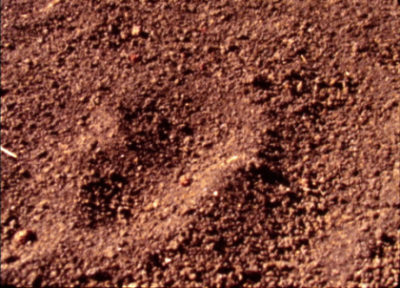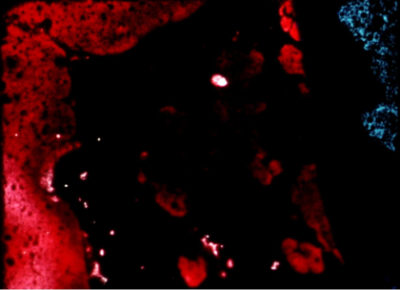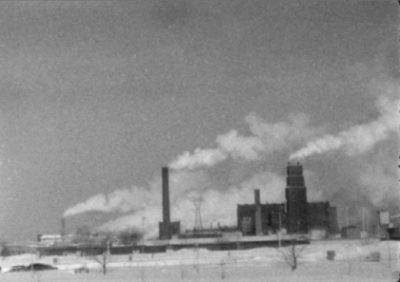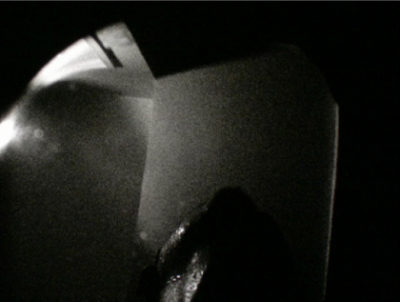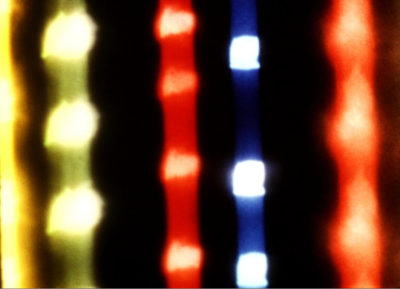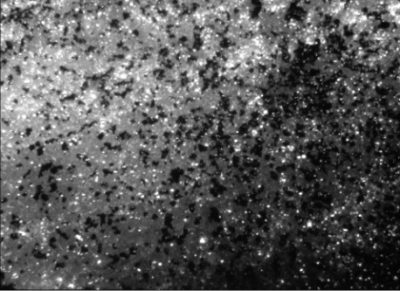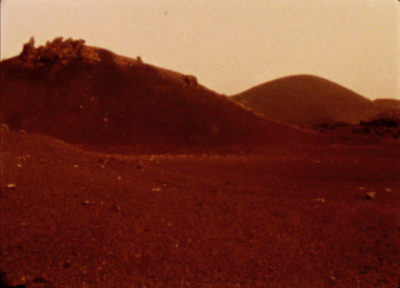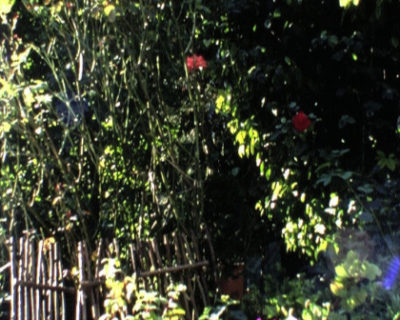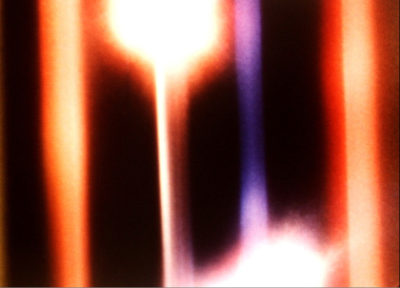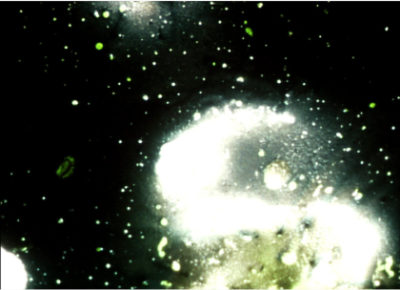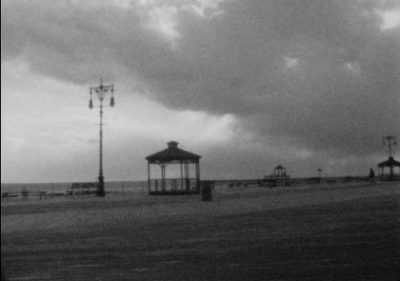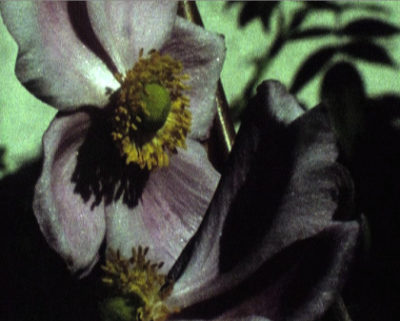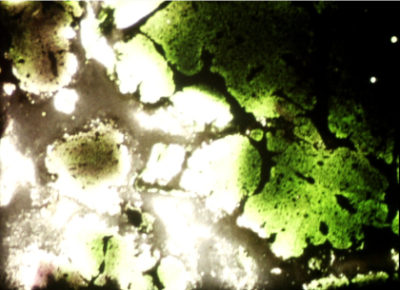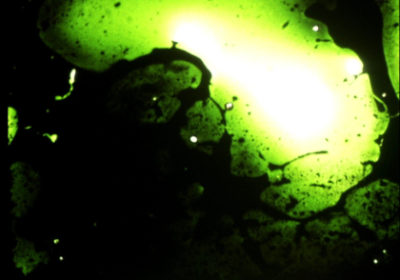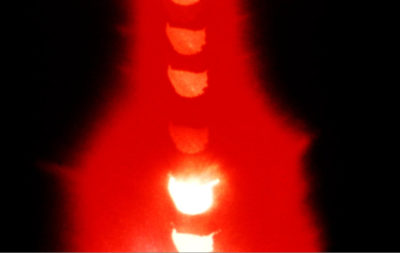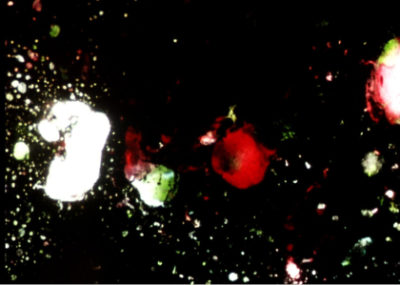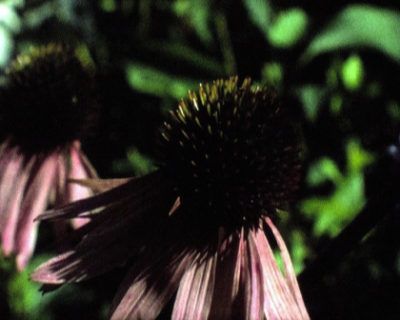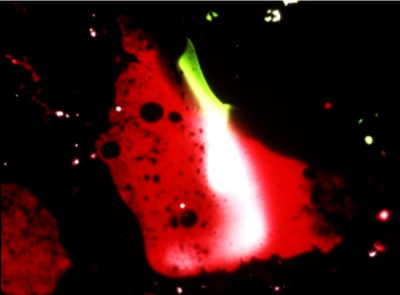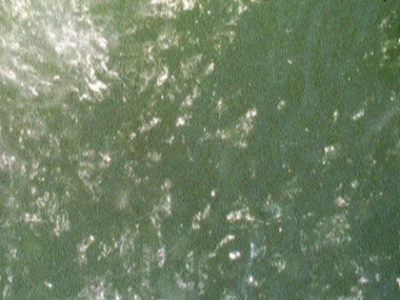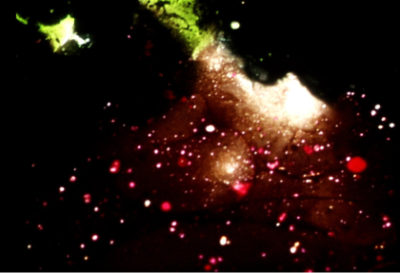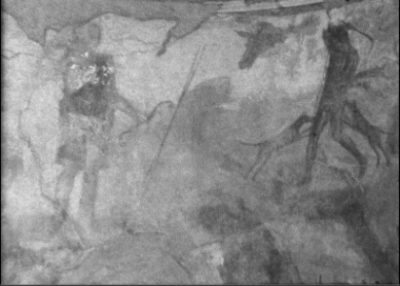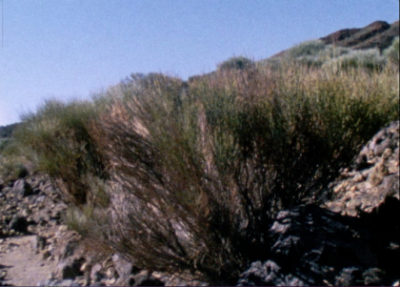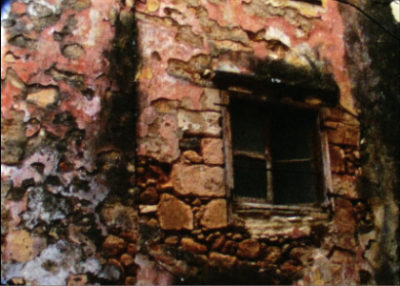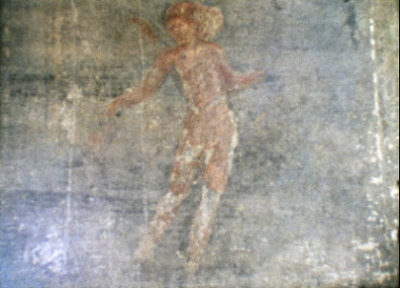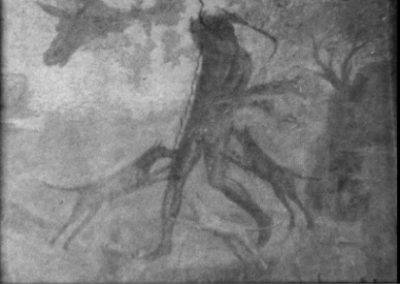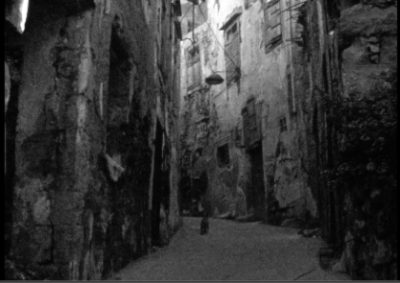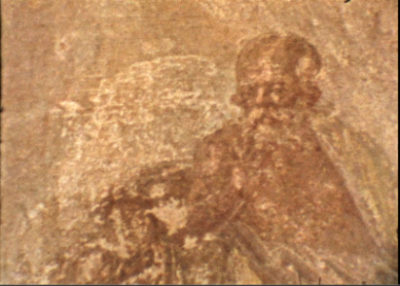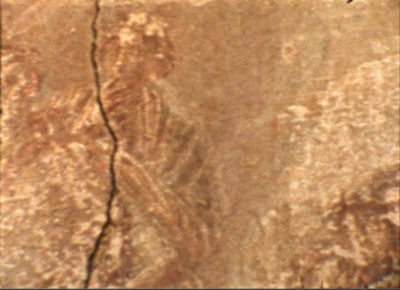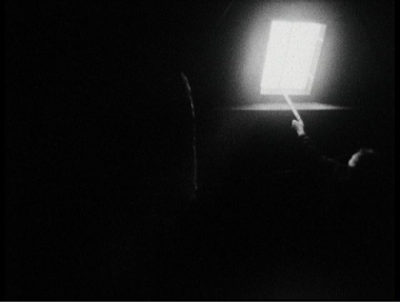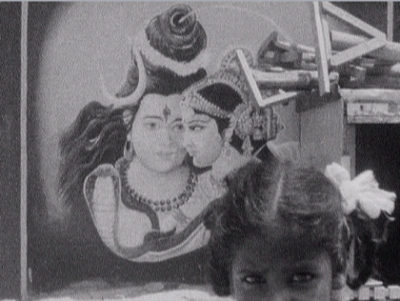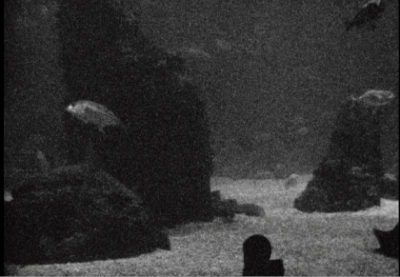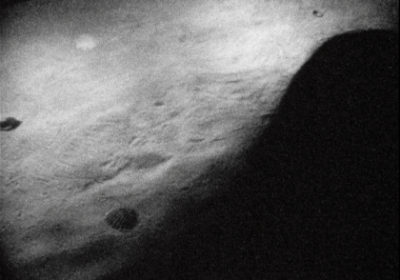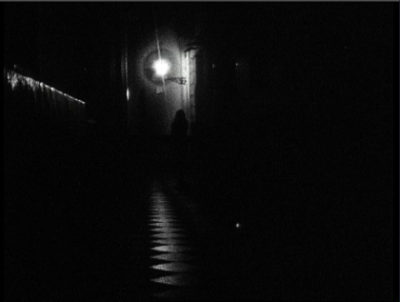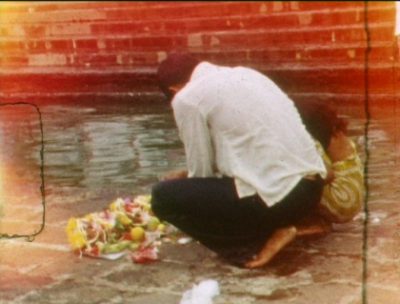 ____
Further
Philippe Cote | Cinéaste
Philippe Cote @ Facebook
Philippe Cote @ Dérives autour du cinéma
Philippe Cope @ l'Etna
Philippe Cote @ Collectif Jeune Cinéma
Carte blanche à Philippe Cote : Cinéma visionnaire, cinéma poétique
_____________
Notes sur un film en devenir (2008)
by Philippe Cote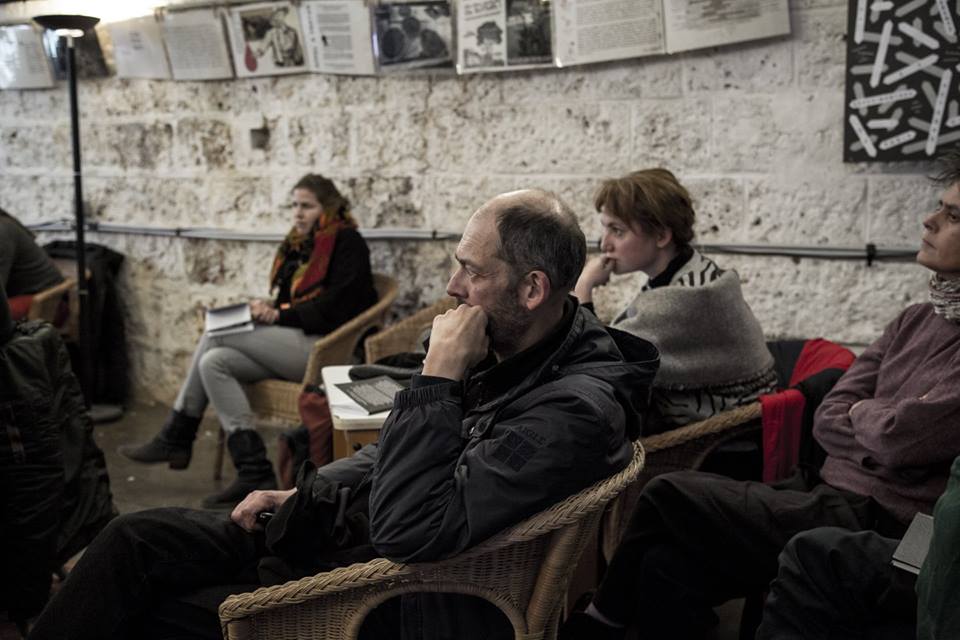 Je regarde mes images, à la recherche d'une expérience, d'une histoire, d'un sentiment… esquisse peut-être d'un futur film.
Les ombres
Une ruelle filmée la nuit, un trait de lumière se réfléchit au sol et expose certaine partie de l'image. Une jeune femme s'y engage, à la démarche hésitante. Tout au long du parcours, elle se révèle et se dérobe à notre regard, passe dans la lumière ou disparaît dans le noir.
D'autres plans de rues étroites encadrées de maisons, d'immeubles… lignes de fuite où naissent, s'évanouissent des silhouettes fantomatiques, d'un ailleurs qui n'est pas dans le présent du tournage.
Certains motifs reviennent… une demeure, une entrée, un balconnet. Par ces retours à l'identique, un curieux renversement s'opère où ces images semblent nous interpeller, nous regarder d'un lieu, d'un temps qui nous échappent. Dans le noir, au loin un écran de lumière, dans lequel s'inscrivent avant de se dissoudre des spectres aux contours mal définis. Sur le devant, dans l'ombre, on devine une présence… texture d'un reflet en miroir, que l'on revisite plus tard dans ces ombres passantes qui se reflètent sur l'eau, un mouvement vers le haut entame la traversée du miroir et dévoile le paysage alentour : un fleuve, des berges, une ville.
Les plans Lumières
Un marchand ambulant, des personnes entourent son étal encombré d'objets hétéroclites. On distingue une horloge. Les badauds déambulent, sans trajectoire précise, sortent et entrent dans le champ. Le marchand se saisit d'une paire de lunette de soleil, les met. Enfin, il crache violemment à terre.
Un garçon répare une bicyclette.
Au fond, derrière lui, apparaissent des enfants, adolescents, sortis d'une école, qui envahissent peu à peu l'espace occupé par le jeune homme… la durée redéfinit un nouveau partage dans l'image, en déplace le sens. Ce feuilletage à l'intérieur de l'image, on le retrouve dans ce plan où figure en amorce une peinture religieuse sur un mur et à côté le déroulé d'une rue, lieu de passage.
Sur les bords
Un comptoir de café, deux personnes installées sur le bord gauche du cadre… pour le reste, notre regard bute sur le mur du fond… ces personnes discutent de manière passionnée avec une ou des personnes restées en dehors du champ.
Un bateau, trois jeunes hommes accoudés, on ne distingue pas leurs visages… là, ils s'inscrivent sur le bord droit du cadre, regardent dans la même direction, prennent des photos, vers de lieux qui nous demeurent secrets.
Un marché, des outils, des objets posés à terre. Filmée en plongée, d'un côté, on aperçoit la moitié du visage de la vendeuse, de l'autre la main et le bras d'un acheteur… au centre le lieu de la transaction, immuable, perturbé un instant par une personne qui s'accroupit… le plan se termine brutalement avec la fin de la bobine.
Présence du hors champ, durée, étrangeté de la composition là, transport du centre de gravité vers les bords, nous ouvrent de nouvelles aventures du regard.
Ta solitude
Autoportrait du cinéaste.
Allongé, la caméra décadre son corps laissant un espace vide à ses côtés. La vitesse d'enregistrement imprime un mouvement saccadé à sa respiration, comparable à un essoufflement. Celui-ci se relève brutalement pour s'asseoir au bord du lit avant de disparaître dans le blanc de la surexposition de la fin de la bobine.
L'en dedans
Intérieur d'une chambre, une petite lucarne ouverte dans un des murs de la pièce nous laisse deviner autre chose, différemment, sous la forme du bleu du ciel, du blanc des bâtiments. Puis, dans un mouvement ascensionnel, notre regard avance lentement vers cette ouverture, tentative désirante d'abolir la distance qui nous sépare de cet ailleurs.
Une fenêtre ouverte, une personne entre dans le champ, se penche, puis la ferme… il ne reste à la fin qu'un mince filet de lumière.
La trace
Le détail d'un mur : carré blanc à la surface tortueuse, puis un autre carré, en noir et blanc et en couleurs, fissuré, échancré… des affiches, annonce d'une fête religieuse, en barrent en partie la surface.
Un mur surplombe une rue. On distingue une fresque : un Christ en croix et le nom de la rue Castelar. Il reçoit les ombres projetées des passants, des maisons alentours… les ombres se déplacent avec le soleil.
Un mur dégradé et une fenêtre opaque.
Surface écran qui supporte les ombres, pages ouvertes sur le monde parcourues par les traces du temps, limite parsemée d'ouvertures diverses comme autant d'appels vers de futures promesses.
Epilogue
Ce dimanche, dans une foire, je fais l'acquisition d'un lot ancien de films super 8, sur l'une des boites était écrit Andalousie.
_______
12 of Philippe Cote's 28 films
___________
Ether (2003)
'Liquefied images are transformed into substances of volatile light. The eye has no hold on shapes with an unstable contour. By successive generations, these gradually rush into different states of color until they become incarnated in the completion of an image.' — Collectif Jeune Cinema
____________
L'en dedans / les ombres (2005)
'Crossing of the frame and passage inside.
The image is transformed, reconstructed and revealed by concrete and unstable movements, elementary forms, lines of force, points of light and deep blacks.
The film oscillates between constituents of the image (grain, line …) and its representation, revealing underground and forgotten figures.' — Derives
____________
L'ange du monde (2006)
'The angle of the world allows us to see the real as an outer and inner presence at the same time, an opaque otherness, yet capable of becoming an intimate space. These incommensurable lengths and distances of an interior that opens up: The mysterious movement of the clouds, the cadence of the waves against the light, or the silent slippage of a barely identifiable human silhouette, everything seems transfigured, derealized and reinvented by light in a poetic world that evokes the paintings of Turner or Friedrich, the writings of Poe or Baudelaire.' — Violeta Salvatierra
____________
Des nuages aux fêlures de la terre (2007)
Du noir et blanc, puis une teinte entre couleur et noir et blanc
Vert bronze
Du grain de la gravure de la photo c'est fixe puis on sait qu'on regarde du cinéma
Le temps de l'invention de l'image photographique nous est à nouveau présent nous revient en mémoire
Ether toujours
Géométrie de la terre et géométrie du nuage le sens des nuages
Ça donne envie de lire des pages sur les nuages on en a écrit tant de toutes sortes littérature art plastique philosophie science cinéma et d'autres
Tous les domaines de la rêverie et de la réflexion humaine ont été innervés par ces vagues voluptueuses
Tous ont été surfaces reflétantes miroitantes
Le cinéma seul montre ces voyages ces défilements
Le bleu soudain et l'étoile à la lucarne
Géométrie des formes lignes rayures triangles rectangles noirs blancs
Monts noirs monts blancs en miroir reflets du ciel
Puissance du gris nuances des commencements
Cîmes
Regards tendus corps de la lumière silhouettes furtives
Effacements successifs
On peut ouvrir grand les paupières
Si l'on veut.
— Catherine Bareau
____________
Va regarde (2008)
'… I go to Thailand and then to northern Laos (Luang Prabang then normally further north), surely then to Cambodia. At the origin of this departure, it is an aspiration in a renewal of my cinema, in the search for new lights, new spaces, new relationships … I initiated it with my film L ' ANGLE OF THE WORLD turned on the islands dear to Jean Epstein, others will follow … Let's say to a cinema closer to the poetic documentary: to be there and to look, to inscribe the duration, not to try to force the things that present themselves. I am dreaming of the images of Peter Hutton (Images of Asian Music and André Sauvage (iconoclastic documentary filmmaker, who knew how to film these countries with love and humanity in the 1930s). Touching this point of contact between a personal reality (let us say of the order of the intimate) and this otherness present in front of oneself Space of the others) …' — Philippe Cote, May 2006
____________
Va regarde 2 (2009)
At the origin of these departures,
There is aspiration in a renewal
Of my cinema, in the search for new lights,
New spaces, new relationships …
Towards a cinema closer to the poetic documentary:
Be there and watch, record the duration, not
Seek to force the things that present themselves …
— Philippe Cote, May 2006
____________
19, Espíritu Santo (Andalucía) (2010)
'Originally, there were the words you wrote to me to initiate the images to make, far away, alone, over there in Seville and Andalusia. Then, after a silent first montage …: "I wanted (this is the first time that it happens to me in front of one of your films) to hear voices. In spite of myself I thought of a sonorous montage, made of long silent beaches alternating with a few moments of voice, words, and perhaps a little sound, rustling. It seemed to me that this way of sounding the film gives a presence (presences) whose function would be mainly to invite to listen to the images. It would also give more alterity to the object … " The film then found its definitive form, an intimate and shared essay between your voice, choices of poems read, listening, and my images.' — Philippe Cote
_____________
Orissa (2010)
'The story of an encounter…'
_____________
Le Voyage Indien (Partie 1) (2011)
'The film unfolds in parallel the images of two travels to India and Nepal, following one itinirary and two crossings. 8mm images, shot by an annonymous traveler at the beginning of the seventies and that I discovered at a flea market, punctuate my own Super8 images that I shot at the occasion of recent stays in 2008 and 2011. Some post production ambiant sound, recorded on site during the shoot, have sometimes been added on top of the orginal footages. Others remain silent. The film exposes instants revealed by a gaze caught in a geography dreamed by the author. Not a travel journal.. but travel as the desire for a poetry of sound and image.' — Philippe Cote
____________
Images de l'eau (2012)
'This film describes different forms and manifestations of water. The experience of the filmmaker's body immersed in water, sunken into the liquid element, represents the main theme of this poetic essay on the imagination of this element.' — CJC
___________
Jardin d'été (2012)
____________
Le Chemin des glaces (2013)
'By feet, by boat, by train, this film, shot in super 8mm, leads us from the old New York to the snowded et iced lands, farer in the North, through a white progression.' — CJC
*
p.s. Hey. ** New Juche, Hi, Joe. Oh, great, thank you! I'm going to get it once I leave the realm of this p.s. Everyone, New Juche, d.l. and author/creator of the amazing 'WASTELAND', which the blog devoted a post to a while back, has a brand new work, and you can download it for free, and I highly, highly recommend that you do because his work is always singular and amazing. Hence, click this and then follow the instructions. Very exciting! Have a stellar Monday! ** Erin Reznick, Hi, Erin. Welcome to here! Oh, sure, that's very nice to hear. I will write to you today, and, just for the record, my email is denniscooper72@outlook.com. Thank you very much! Take care. ** Joakim, Joakim! My old buddy and comrade! Holy moly, it's so nice to see you! I think about you a lot and wonder how you are and what's going on and how your work is and everything else. I'm good, busy with a ton of really interesting projects that I'm grateful to be working on, and Paris is forever with considerable charm. Any chance you'll ever get down here? It would be awesome to see you. And I'm always looking for a reason to get to Copenhagen. Anyway, it's so sweet to get to interact with you. Tons of love to you! ** Jonathan, Ha ha, there you go. Huh, about the Xmas beer. I don't really like beer all that much, and sweetened beer makes feel a little nauseous, but I get it, yeah, interesting. Thanks for your picks. Completely understandable, yep, nice gang there. I like the Trianon. I'm not sure I like it enough to take a train to Versailles and try to carefully transport it back home. You're not into the fruit thing, Yeah, that can be problematic. It seems to be generally held that what distinguishes a Xmas cake from a regular one is some degree of fruit flavor therein. Anyway, your responsive rundown was both useful and had a poem thing going on it it too. Yay! 6, ha ha? No, usually I end up getting two. One for me and one that's shared eating- and finances-wise with friends. What?! Aoki is doing Monoprix's buche?! That's insane! How did I miss that? Oh, my God, I'm going to the Monoprix across the street today! Thanks a zillion, J-ster! Wish you could be here to gorge with me. ** Dóra Grőber, Hi! Good cake choices there. Me? I would say that, at the moment, the top contenders for my Euros based on their combination of looks and ingredients are … Hôtel Vendôme, Café Pouchkine, Pierre Hermé (although I think its exorbitant price is going to prevent me), Hotel Shangri-La, and Four Seasons Hôtel Georges V. Maybe. That could change. Yeah, it's very true what you say that you're always finding your voice. In fact, I think one of the problems with a lot of writers is that they decide they've found their voice and then they stick to it and just milk that voice forever. But it's cool when you know you've found a good area for your voice that's exciting and also seems like an area that your particular talent can use as a home base or something. Cool! So how was the tattoo festival in the end? Did you learn stuff? Did you indulge and get a new one? I mostly just worked this weekend. Zac is still sick at home, but he said he was feeling better last night, so hopefully I'll finally see him today. ** Kyler, Hi. Well, yeah, 'what ifs' are the artist's best friend or something. Yes, if my father had married Mary Martin, I would have never been cooked much less served. So all for the best. Your article is published! Hooray for you and for all and sundry! Everyone, Kyler, d.l. and author and far more, has had what is no doubt a fascinating article by him published over the weekend. If you didn't already catch that and link yourself up with the article, know that it's called 'Adventures On The Magical Path', and that you can find it right here. Oh please do! Looking forward to it! ** David Ehrenstein, Hi, D. Oh, good about your piece on the Scorcese. Naturally I'm quite curious about it given that some people seem to be saying it's his long, long, long awaited return to high form. That would be a good thing. ** Sypha, Hi. Of course, I don't know hide nor hare (hair?) of any of those fantasy writers you mentioned. I think I need a 'fantasy's greatest hits' book or something. ** Tosh Berman, Hi, Tosh. Yeah, people seem to be liking the orange. I'm very curious to see it in the flesh. The thing with Patrick Roger in my experience is that his stuff looks really good and cool and slickly so, but his stuff generally has this excessively exotic taste that can make it taste like you're eating perfume or something. But I want to see the orange in the window at least. There are tons of cheap knock offs. Literally every patisserie in France has a Xmas buche for sale. They look basically the same, 'log-like' but in a smoothed out, bland kind of way. Delicious, no doubt, but not special enough. ** Wolf, Wolf! I was going to try to type whatever the text equivalent would be of that, uh, 'wah-oooo' or whatever recurrent vocal thing in that song 'Werewolves of London', but everything I tried looked stupid and didn't convey a celebratory tone, so I deleted. Wolf! Yes, I seem to have amazingly managed to help avoid much political talk here on the old blog, which is, you know, nice. Ha, that quote, ha! I think it is a pretty stellar buche selection this year, yes. I'm a sucker for book-shaped buches, so, yeah, Pouchkine is in the running. I'm not so into Michalak's surfer van. He used to be the master of the buche up until about two years ago, and I feel like he's gotten lazy. He used to do little realistic stoves where you could open the doors, and one time he did a treasure chest with a chocolate key that actually unlocked and opened the cake/treasure chest. So … I don't know. I expected more from him. The Dalloyau is the only one of those buches I've seen in person so far and, unfortunately, in the flesh it looks really cheap and crap. My winner is still in process. I named my finalists to Dora just up above somewhere. I know, sweet about the John Waters thing. Dude is the best and has impeccable tastes, obviously, ha ha. Seville, nice! Never been there. I have finally set foot in Spain though for the first time. In Sitges and Barcelona. I loved Barcelona. I don't think I know Lorraine O'Grady. I'll investigate. I'm good. The moving sucks hugely, but I'm good. Zac and I are getting ready to shoot our new film. That's the most exciting thing. And working on an opera and a TV series project for ARTE with Gisele. And stuff. I'm good. Big love to you, big buddy! I'll miss you until you come back, so come back soon. ** Morgan M Page, Hi, Morgan. No, my French is pathetic. I understand okay, but I can barely speak a word. I'm supposed to be taking French classes to help because the new film I'm making is in French, and I have to get on that. It's totally possible to live here without speaking much French. It's a hassle for friends who have to talk in English to me, but they don't seem to be angry about that. Thank you very, very much about 'ZFE'. Yes, I feel like, with it, I managed to make the novel-like elements much more available and possible to decode and explore. Yeah, thanks so much! I hope your Monday goes incredibly well. ** Jamie, Ha. I can't think of a good acronym this morning, so you're off the hook for the next 24 hours at least. I don't have a favorite buche yet. I listed my tentative finalists to Dora up above. I think the Hotel Shangri-La is a serious contender. I do want to see it in person. Thanks about my CC wordage. The Melvins aren't generic punk at all. Their characteristic thing is taking the visceral pleasures and structural devices of heavy metal and employing them within quotation marks that manage to create kind of an affectionate critque of Metal and a simultaneous distillation of its power without Metal's problemmatic dumb and formlaic aspects. They're very smart, often very witty, and powerful. At their best, I think they're genius. To start … hm … well, I think you could do worse than start with their one almost popular/ successful album 'Houdini'. I think that's a good in. You'll know pretty quickly if you're interested in what they do or not. Interesting about the screening. Yes, I know of Section 28. Neil Bartlett, the author? I used to know him a bit, if so. We shared the same UK published for a while (Serpents Tail). Virtual Writing Gang sounds like it's all that I assumed and hoped it would be based on the name. Very cool. My weekend was slowish. I did see a movie. It was Albert Serra's 'The Death of Louis XIV'. It was very good, better than I had thought it would be. I hope you dig Monday and that Monday proves diggable. ** Steevee, Hi. I tried a little of Heron Oblivion. Based on my try-out, they don't sound very unique to me. I feel like I'm hearing a lot of stuff that sounds generally like that. Maybe they're the band who's gotten discovered by the rock critic set that doesn't generally look for music in the far margins? I'll listen further. I don't think you said anything offensive at all, but I rarely get offended by opinions when they're serious and intelligent like yours are. ** H, Hi. Thanks. No, I'm still looking and considering and winnowing. I need to see them in the real world usually first. Pictures of buches can often make them look like they don't look at all. I would be totally thrilled to have either of those guest-posts that you have in mind, if you end up having the time and inclination. Thank you! ** James Nulick, Hi. Yeah, Roger's orange has proved very popular. Interesting. I'm suspicious of it, but I'm not a big fan of his cakes and chocolates in general. I'm not excited to visit the next possible new apartment, which I'm doing in, oops, 90 minutes, I'd better hurry up, but I have hope. I've met Lydia Davis twice. I read with her once, and I hosted a reading by her once. She's great. ** J. Gloria, Hello. J. Gloria! Good morning from Paris! Ha, oops, sorry. The first time I read 'Hogg', I might have had a similar reaction to you. I kept wanting it to do something with the pulpy porn voice and narrative, and it seemed like it just stayed the same all the way through, and I got tired of it. The second time I read it, I don't know, I just got how intense and singular it is or something, and I didn't expect it to transcend itself. I don't know. But I understand your problems with it for sure. Thank you for starting to fill me in about you. You're doing a BA in English lit, that's very interesting. And you're in Poland, and that's very interesting. I've never been there. It's a very foreign blank to me, which, course makes it intrigiuing. Where would you like to escape to? Sure, you can ask me anything you want. It would be my pleasure. I'll have questions for you too, be assured. ** _Black_Acrylic, Hi, Ben. Me too, about the Herme. But it's 280 fucking Euros! Grr. Welcome to the iPhone. *Secret handshake.* Awesomeness surpreme about the booked flights! Yay! ** Okay. I had never heard of Patrick Cote until about a week ago when he died whereupon French filmakers and film buffs in my Facebook feed began mourning him and praising his work. He seems quite obscure here in France, and I doubt that hardly anyone outside of France knows his work. I investigated it and found it very strange and beautiful, like nothing and the opposite of nothing at the same time. I don't know, I hope you will enjoy discovering his films today. See you tomorrow.