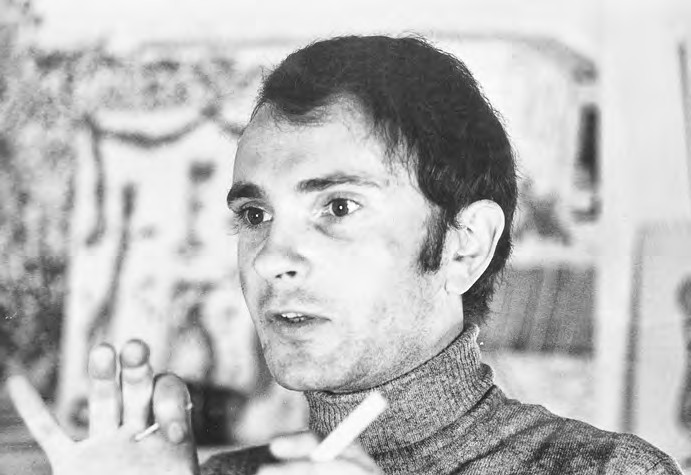 'The writer Tony Duvert, 63, was discovered dead on Wednesday, August 20, at home, in the small village of Thoré-la-Rochelle (Loir-et-Cher). He had been dead for about a month. An investigation has been started, but he appears to have died of natural causes. Tony Duvert had not published any books since 1989. He had been almost forgotten, and yet, he left a mark on his time – the 1970s – by the extreme freedom that he demonstrated in both his writings and his life, by his unique tone of coarseness and grace, by the rhythm of his sentences, often without punctuation, carried along by only the movement of desire – capable, as people believed then, of changing the world.
'Born in 1945, Tony Duvert was an outlaw, he felt himself banned – the title of one of his first books, published in 1969 by Minuit, which will remain his publisher. But the music, at once rough and refined, of his prose lent all the nocturnal strolls and excursions of a man who loved men the look of a funereal odyssey, of an almost mythical promenade by the sheer strangeness and solitude of the darkest city neighborhoods.
'In Le voyageur (The traveler, 1970), with a feeling of free fall and absence to himself, Tony Duvert lets old images encircle him. In the countryside drowned by winter and rain, the ghosts of Karim (killed by his mother), Daniel (the adolescent whom the narrator teaches to write), André, Pierre, and Patrick, deprived, lost, went searching in the fog for a gentleness and a justice that the world denies them.
'It is perhaps in order to welcome them that Tony Duvert wrote this Paysage de fantaisie, awarded the Prix Médicis in 1973 (tr. 1976 by Sam Flores as Strange landscape). In a whorehouse-orphanage, the boarders embrace all the whims of the moment, without taboo, look, or reproach. In this book there is a kind of amoral jubilation and ferocious joy. And, in the jostling of grammar, gestures, and scenes, in the transport of the unique sentence, a challenge to every literary and ethical convention. In his almost childlike joy, this was how Duvert forgot that he was an adult, perhaps even that he was a writer.
'But it is in Journal d'un innocent (1976, tr. 2010 by Bruce Benderson as Journal of an innocent) that this pagan innocence is expressed most clearly. In a universe without either fault or suffering, somewhere in the South, embraces follow one another with a total, absolute naturalness.
'There is only skin and sun, the simple worship of desire: and one could say that Tony Duvert breaks free from the very need for eroticism, from the obligations of pornography – this pornography that he has been so readily accused of in order to mask it with a sulfurous cloud and make one forget that he was a great writer celebrating the flesh. Two works — Le bon sexe illustré (1974, tr. 2007 by Bruce Benderson as Good sex illustrated) and L'enfant au masculin (The child in the masculine, 1980) – attempted to give a more thought-out form to his vision of the world and of love.
'Tony Duvert had a genuine fervor: for nature, central especially to Quand mourut Jonathan (1978, tr. 1991 by D. R. Roberts as When Jonathan died), which recalls the love of a man and a child. This relationship takes on the appearance and the rhythm of a biological association, as if, by dint of understanding and harmony, they both had become plants mutually emitting harmful poisons to each other until they were destroyed and separated by society.
'This society, Tony Duvert seemed to get closer to it the better to denigrate t in L'île atlantique (The Atlantic island, 1979), his most classical, almost naturalist, novel. It is a kind of comedy à la Marcel Aymé that Gérard Mordillat adapted for television in 2003. Afterwards, Tony Duvert stopped writing novels. Un anneau d'argent à l'oreille (A silver ring in the ear, 1982) is only a distant reflection, the echo of a farewell to this literary form.
'In 1989, he still published an Abécédaire malveillant (A spiteful Primer), a series of aphorisms that express all the things he detests – priests, philosophers, parents. But one felt that he had lost the joy of provocation. As if he had understood that the times were increasingly hostile to him, that he could no longer open up landscapes of fantasy with his sentence alone, with his almost barbarous music. He isolated himself in this small Loir-et-Clair village, very alone, deprived, renouncing even the use of words, and sometimes only hearing in the distance the laughing of his pagan angels.' — Jean-Noël Pancrazi, Le Monde
_____
Gallery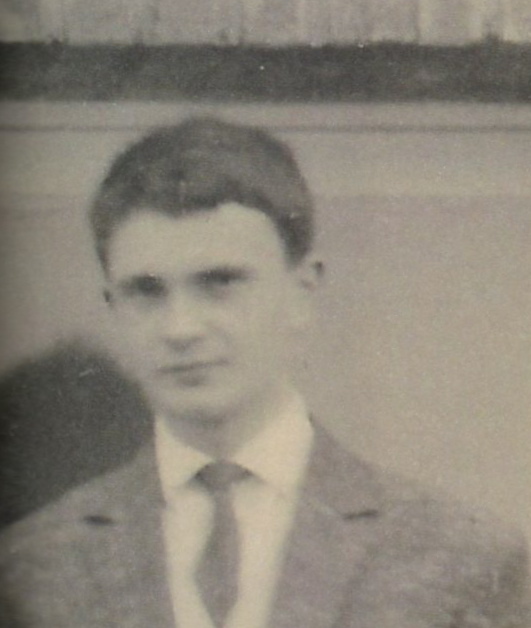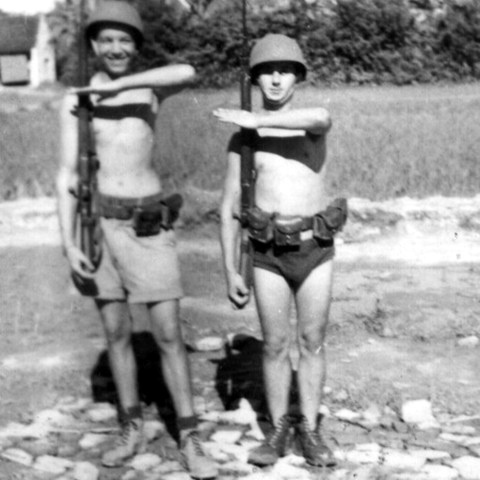 Renaud Camus, Tony Duvert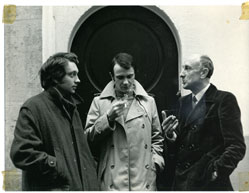 Michel Longuet, Tony Duvert, Jérôme Lindon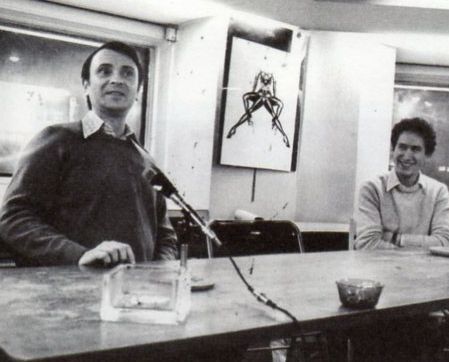 Tony Duvert, Mathieu Lindon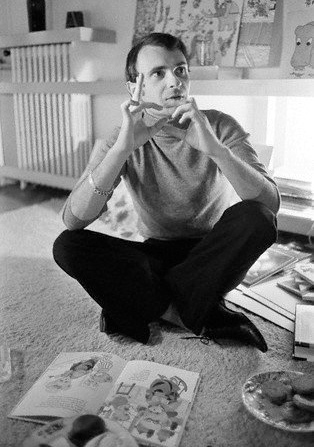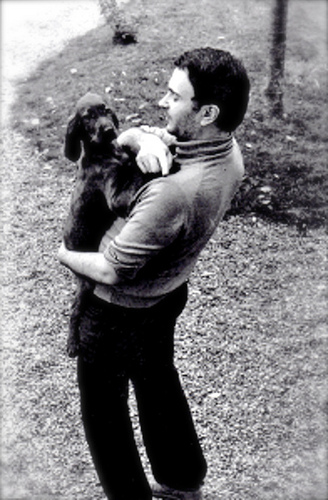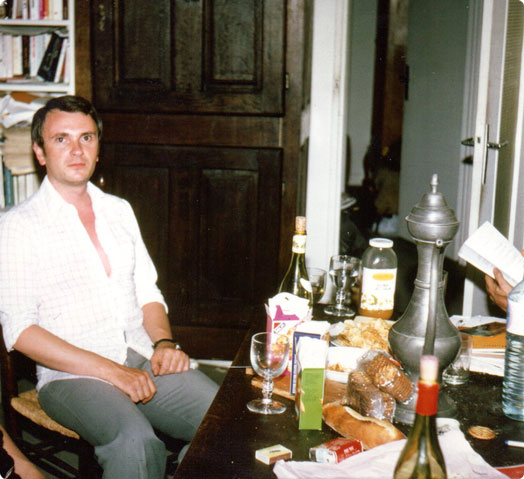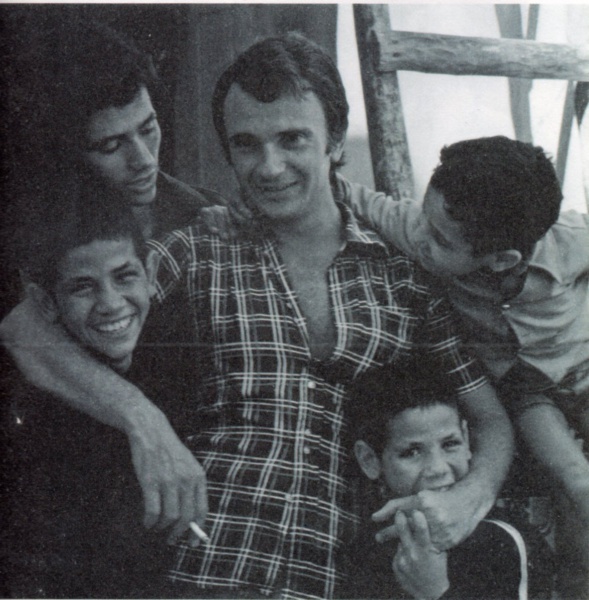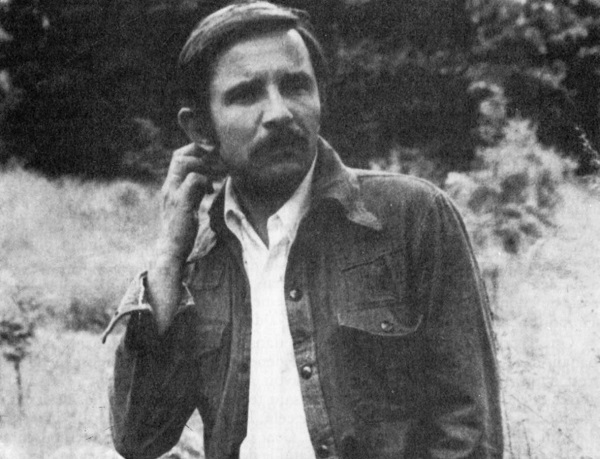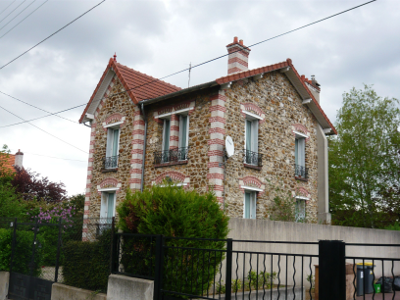 Tony Duvert's home, 24 rue Pelletan à Villeneuve-le-Roi
_____
Further
Tony Duvert @ Wikipedia
Tony Duvert @ EDITIONS DE MINUIT
Tony Duvert @ Semiotext(e)
Tony Duvert @ goodreads
L'ÎLE ATLANTIQUE, TONY DUVERT
PURDEY LORD KREIDEN ON TONY DUVERT AND THE MOON
Le mensuel de la littérature contemporaine
Tony Duvert et la mémoire morte
'Diary of an Innocent' @ Frieze
«l'enfance est une notion relativement neuve»
Jacques Derrida > Tony Duvert
BERNARD DESPORTES, INTERDIT DE SÉJOUR (HOMMAGE À TONY DUVERT)
Pedophile as Paragon? Or (Mis)Representing Motherhood in Tony Duvert's Quand mourut Jonathan
Buy 'Atlantic Island'
___
Film
'It is often with some apprehension that one looks at the adaptation to the screen of a literary work; Fearing here a fading, there a "spectacularization" of the text. None of this is the case with director Gérard Mordillat. First of all, as a filmmaker and a writer, he knows how to handle the pen as well as direct the camera, or even use one in the extension of the other to betray none. L'Île Atlantique (Atlantic Island, 2003) is taken from the novel by the same name by Tony Duvert (Ed de Minuit).
'During a winter, on an island battered by chilly winds, a bunch of boys aged 7 to 14 years indulges in pilfering before finding themselves , at night, to burglarize isolated houses. A way to kill time and especially to run away from a daily newspaper made up of disillusionment, resentment, unspoken, frustrations and violence.
'The death of an old lady and that of the wife of a notable on whom the police investigate do not stop the savages, while the suspicions of the adults are on them. It remains that in this insular lock-up, where the smallness, the cruelty, the jealousy and the frustrations of all kinds ooze, the culprits are not inevitably those to which one thinks …
'Gérard Mordillat knew, while taking some liberties with the novel, to restore all the richness of writing of Tony Duvert. Which is not the least quality of this striking and edifying film, served by remarkable actors.' — Christine Rousseau, Le Monde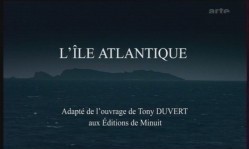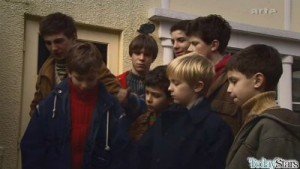 ___________
Michel Longuet remembers Tony Duvert

Michel Longuet, Tony Duvert and Jérôme Lindon
Death via the newspaper
I was in Portugal, I read in Le Monde a little snippet saying that Tony Duvert had been found deceased at his home. What struck me was that he had been dead for a month. It sent me back to a lot of things, especially during this period when we were close, between 1970 and 1985. When I came back to Paris, I asked Irene Lindon if she knew when and where she would be buried but she had no information. Tony had retired from the world, even if it did not happen overnight. In 82, after the publication of A ring of silver to the ear of which I had made the cover, it began to withdraw. He was a little disappointed at the welcome the book had, I think. He thought that his publisher Jérôme Lindon did not like his novel, which was false, Lindon was not at all a man to publish what he did not like. From then on, relations began to loosen. It was agreed that we should see each other, and annulled. Jean-Pierre Tison, whom he was very close to, had told me that he had the same problems with Tony. There was a withdrawal from the world. A gradual withdrawal. From 85, he lived in Tours and then in this small village, Thore-la-Rochette. I went to see him in Tours, he was no longer there, in the apartment. I wrote him to Thoré but he never replied. He had gone to this village because he could not pay the rent of his small apartment but also to get closer to his mother, which might seem surprising given what he wrote about the detestation of mothers. But I still remember this sentence from L'Enfant au masculin : "I am reproached by myself, pedophile, for being jealous of the ladies' womb." As we know, jealousy is never without love.
His withdrawal, his silence
After A ring of silver in his ear he had started a novel, he often told me about it, but this novel was obviously Penelope's tapestry, he systematically destroyed what he was doing. There was already a tense, a difficulty in writing. If we put things back in time, there was a shift in 1968, a kind of liberalization of homosexuals who for the first time no longer had to shave the walls, no longer had to meet in gardens Public or toilets with a 100% chance of being assaulted. It is true that 68 with the birth of the FHAR gave an opening, a freedom totally unknown until then. It may seem outdated today but it was a liberalization of morals. Pedophilia had the illusion that it was going to have its place, a certain recognition, the right to exist. And then, the chateau of cards collapsed, it was the witch hunt. I guess Tony had great faith in his writing, he thought it could make a difference. He was very militant. Moreover, from the moment when he affirmed more clearly his pedophilia in his books, his writing became more classical. He said he had the ambition to write like Guy des Cars – not that he admired the work of this writer – but because for him Guy des Cars knew how to make himself understood, this is what he Wanted to arrive with a classic writing: to make oneself understood. We have this very French writing from Journal d'un innocent and L'Ile-Atlantique, which was probably his favorite book. Tony wanted his writing to have an impact on society. I compare him a little to the German painter Georges Grosz who was a press artist and who had a very militant action at the time of the rise of Nazism and then he immigrated to the United States and there he did an honorable work, but It was finished, finished, he had nothing to do there. I think Tony had this, after a period when he thought his writing could have an effect on the world, he felt gagged, he had nothing more to say to society. Tony was a whole person, he did not do it in half measure. From the moment when he was no longer satisfied with what he said, that he no longer felt the need for it, he preferred silence. It is more than honorable.
Midnight Period
When I entered the Editions de Minuit – I had just published Chassés-Crusaders – I read Interdit de séjour that I liked very much and Jérôme Lindon introduced us. Indeed the current is passed right away. Tony wrote a long text on my book, a beautiful text that I still have and that was not finally published. And then there was the magazine Minuit, we both worked on it. The first text of it that I illustrated, was The Reading Not Found in issue 1 of the review. The second cover was that of the Good sex illustrated which did not appeal too much to Tony nor to the booksellers who were afraid that it shocks. And then the third one that pleased him very much was that of A silver ring in the ear . I remember a photo taken by a reporter from the Nouvel Observateur : Lindon, Tony and I in front of the entrance of the Editions de Minuit, Tony smoking a cigarette. It referred to the mythical photo of New Roman. I made fun of Tony, I told him look at Beckett's picture as it is beautiful, you realize that Jerome brought in Cartier-Bresson and for you he brought in an unknown photographer, and of course Tony was walking and climbing to the curtain. At that time I was living in the rue du Dragon and he was a block away and we saw each other very often. To tell the truth, we were talking about all sorts of things, but not necessarily writing. I was not considered a writer, he loved my childish side, my drawings. Writing was for big boys. I remember very well the editing of the Good Sex Illustrated . Jerome tickled him because he wanted the book to appear at the same time as a book by Robbe-Grillet, which exasperated Tony, who told him: but no, writing a book is not like repainting a room; Can not timer. I remember once he was seized. I had made him groceries, yogurts, fruit, things that were eaten when we were not hungry, and I had arrived in his apartment: he had a three-day beard, jeans all rotten, T-shirt, he was in a state of incredible nervousness. There was an enormous amount of crumpled paper in the fireplace. He told me: I worked but I did nothing good. When he wrote, I think there was a very strong tension in him. I also remember the writing of Diary of an innocent whose title was also found by Jérôme Lindon. The book was first called The Journal of a Pornographer . Tony was in Marrakech, he stayed there more than a year, he wrote the book on the spot, he sent it manuscript by letters to the Editions de Minuit, as it went, as a real newspaper. We were away from the new novel writing of the beginning. With this book, Tony was persuaded that he was going to get a price. He believed in it as hard as iron. His books were very well received at that time. It should be remembered that with Strange Landscape , in 1973, he received the Médicis Prize.
Tony Portrait
We were very exactly the same age, born in 1945. Moreover, his name – which is not a pseudonym as is often believed – testifies to this. His American name is a tribute of his family to the liberators just after the war. He was a brilliant person. He wrote very early. Young, he was already very music lover, and he hesitated between a pianist career and writing. I know that in Tours he still enjoyed going to play with his brother. His first book, Recidiva , appeared when he was twenty-two years old, and began writing it at his home in the family home. I do not know where they lived, Tony spoke little of his family but I remember that he had lost his father quite young. So he wrote this very first text at the end of his adolescence. Physically, Tony was very mobile. I tried several times to make his portrait, it was impossible. He had eyes that kept moving, he was constantly moving, his gait was very jerky, he was anything but calm. Tony had a somewhat gruff charm. He was campaigning a little. I remember a luncheon at Jerome's where he had said to him: remember at the beginning when you arrived at the Editions de Minuit, you looked like an apprentice butcher. And indeed it was someone a little rustaud, it was not a refined homosexual who raised his little finger while drinking his coffee. He was not well dressed, detested the worldliness, did not like to make pictures and never made signings. Very quickly, after his price, he left Paris. But really it was someone who liked to laugh. When he came home, it was recreation. I remember that I did not want him to look at my drawings in progress, I hid them, he struggled to look at them anyway, it was a game between us. I do not have the memory of someone folded in on himself. I knew him for fifteen years and I can say that he was anything but deconstructed. We are far from the image of this solitary man who does not speak to anyone in this village of Thoré. Sexually speaking, he had a very active life. Tony's pedophilia today is only remembered, but it happened in a whole, I knew him a lot of relationships with boys his age. I read Jules Vernes when I was a kid, I never worried about whether he had gone to the North Pole or not. I think the pedophilia that Tony talks about in his books is a totally sublimated pedophilia. Lewis Carroll, whom he talks about in L'Enfant au masculin , could totally sublimate his pedophilia. Paradoxically, Lewis Carroll was protected by Puritanism. There was no possibility of having a relationship with a child at that time. One imagines that Lewis Carroll was rolling the mothers but not at all, he was himself kneaded with puritanism, he had a crazy love for these little girls, to go to the act seemed to him unthinkable. Tony, he experienced the liberalization of morals, he saw an opening, a kind of hope to see the desire for children accepted. And then with the return of a certain order, all that collapsed. I give this explanation, there are probably other reasons for his withdrawal. The material difficulties probably, and then perhaps something we have no idea at all.
Forgotten Tony
So there was a break, there was a collapse at Tony's. Suddenly, a sort of social suicide. And suddenly, writing no longer played its part, it no longer corresponded to anything. Tony was a writer, and his writing collapsed and collapsed with. Undoubtedly, before he left for Morocco, there was a kind of rejection of Western life in him, he could not find his place there. And there he was very up, a little Gauguin leaving for the Marquesas Islands. He had the hope of being able to find in Morocco at last a real life, he had I think there of pleasures and disappointments. He did not travel anywhere else, he came back. After Marrakech, he wished to go and live in the country. He liked the countryside very much, he had a somewhat bucolic vision of all that, which one finds in his books. He often referred to Rousseau, he was a writer to whom he gladly referred. He went to Tours and it was not at first a withdrawal. There was something wanted in that departure. Tours it was close to his mother, but it was also going to a place where the language is simple and "pure" somehow, it's an idea he had. So there was first the departure in the country, and then the collapse. He stopped responding to letters, including his editor. He was silent, obviously one can not help thinking of Rimbaud. It should not be forgotten that Tony was refused by many publishing houses. He was refused for pornography. No one wanted his work. He was dragged into the mud by the professionals. And not just for his first book. Minuit was the only publisher who wanted to publish his work. Jérôme Lindon was very fond of his work and always supported him. And then the company fired him. Now will his work pass to posterity, I do not know. I think there's a kind of myth around Tony that's happening. One finds his texts again in bookshops. Tony's books are there and you just have to open them.
___
Book
Tony Duvert Atlantic Island
Semiotext(e)
'Tony Duvert's novel Atlantic Island (originally published in French in 1979) takes place in the soul-crushing suburbs of a remote island off the coast of France. It is told through the shifting perspectives of a group of pubescent and prepubescent boys, ages seven to fourteen, who gather together at night in secret to carry out a series of burglaries throughout their neighborhood. The boys vandalize living rooms and kitchens and make off with, for the most part, petty objects of no value. Their exploits leave the adult community perplexed and outraged, especially when a death occurs and the stakes grow more serious.
'Duvert's portrayal of adult life on this Atlantic Island is savage to the point of satire, but the boys and their thieving and sexuality are explored with sympathy. A novel on the loneliness of childhood and the solitude induced by geographical space, it is also an empathetic and generous homage to youth, a crime novel without suspense, and an unsettling fairytale for adults.
'Atlantic Island today is a forgotten gem of French literature: Duvert's own version of The Lord of the Flies, it is attentive to details and precise in its depiction of French mores and language. An indictment against the violence embedded in a middle-class community, it is also a love letter to childhood, incorporating the heroic vistas in which a child needs only a fertile imagination to become the secret hero of his or her own life.' — Semiotext(e)
_____
Excerpt
Raymonde Seignelet carried in the pasta and, with the monotonous yap that she used for a voice, harangued, "This is real spaghetti! Italian style! Real sauce! Not from a can!"
—-"Just take a look at that meat inside!" she added. She put down the plate and glared defiantly at the spaghetti, as if telling it to shut up.
—-A slow lolling of cautious necks and a slight stirring of circumspect shoulders came from the four boys in front of the dish, which was forecasting storm. Subservience, anxiety loomed, as well as a faint hunger for rancid fat.
—-Madame Seignelet sat down brusquely, belying her oozing shape.
—-Robert Seignelet, the ponderous assistant manager at the electricity company, sized up the pasta drowning in lumpy brown sauce. He tipped a quivering nose, like an overwhelmed gourmet, and let out an imperious grumble of approval.
—-The children took a breath too soon: Madame Seignelet wasn't in a mood to be satisfied by such a brief tribute.
—-"It's not like that grunge you buy in a store," she added bitterly.
—-She went on to explain its merits. Jean-Baptiste Seignelet, eleven, shot a mocking look toward his brother Dominique, thirteen, and mimed a biologist startled by examining the blackened meatballs in a bog of sauce. He was good-looking and had a cheerful personality. He got hold of himself before his mother noticed his routine.
—-Monsieur Seignelet, who had no opinion about factory-made sauces, took a helping while emphasizing his masquerade as eminent gourmet and head of the family. Actually, he was an alcoholic who ate little, didn't get hungry and didn't want any. His swollen belly, bulging chest, heavy neck gave him the presence that concealed his wasted limbs. What is more, he slapped his children like a homicidal butcher. He did it with theatricality and in cold blood.
—-The boys' plates were filled to overflowing: they had to grow. Raymonde Seignelet crammed rancid fat into them and forbid them to react, in other words, forbid them not to eat all of it.
—-"Mmm, mmm," emoted Monsieur Seignelet, swallowing a fat roll of spaghetti that, with a circular motion of his elbow and with verbal precepts and touristic maxims, he'd grandiloquently formed around his fork. He made his progeny do the same.
—-Once his palate was disencumbered again, he performed, his conjugal duty.
—-"Mmm, mmm," he affirmed. "They're so much better than they are in Italy. But that makes perfect sense: perfect sense. Since the cook happens to be a French cordon-bleu. She's French! Meaning: the best in the world!.. Mmm."
—-Those at the table mulled over the notion. Robert Seignelet ate another meatball, which emptied his plate. He uncorked his second liter of wine and said, "Darling, it's… mmm… It's, I'd say, it's… staggering!.. It's staggering! Darling, your sauce is staggering!"
—-The children looked at each other anxiously. Staggering reminded them of a medical problem they'd seen in cartoons: and despite the moistness and hugeness of the lower lip their father had used to illustrate the term, they sensed danger in it, a blunder. Without daring to look at Madame Seignelet, they were waiting for her reaction.
—-Moreover she was eating. And custom dictated that you divert your eyes, simulate indifference: because Raymonde Seignelet was a disgusting glutton. She wasn't even aware of it. She liked to think of herself as having manners of a certain kind, a petit-bourgeois education: you would have thought she'd be neat and quiet at the table. But food made short work of all that.
—-Madame Seignelet took her spaghetti without the folderol of a fork. She would inhale seven or eight strands of it, like a brat with a cold swallowing down parallel strands of snot. The pasta followed a single curve from her plate to her stomach, but was sucked, lapped, sundered on the way.
—-When she heard the word staggering over oral percussion, Raymonde Seignelet merely rolled her eyes to the ceiling and then briefly threw a black look at the bottles and her husband. She checked to see if her sons were eating neatly. With her eyes she gunned down the youngest, Philippe, a seven-year-old who was a bit frail and was dawdling, and then went back to her praying-mantis gobbling.
—-Finally, satisfied enough, she put on a nitpicking, fussy, falsely disgusted expression and, pulling that imitation of a rat's snout that was part of her motherly routine, she squealed, "No! No! Don't tell me! It's not like Buitoni! Pff! Humph! No! No! Don't think it's really mine!"
—-She sniggered pityingly. Immediately, the table sniggered pityingly, but unconvincingly.
—-Hurt, Raymonde Seignelet insisted.
—-"No! No! Not real!" she squealed.
—-She lapped up some more, tilting her right ear toward her plate as if listening to the noodles agreeing and groveling. When she'd brought them to her mouth, she opened wide, showed her teeth, stuck out her tongue. She had the eyes of a blind person, and she snatched at it brutally, with the grin of a puking dog and the noise of a sluice gate. Then she reformed her snout:
—-"And worse yet that there isn't even any meat, mine! In my sauce!… No Buitoni! Roast meat yet! With their stewed junk! As if I'd roasted it myself !.. No! No meat!" She squealed again, as she sucked. "Nothing at all. Humph! Pfff! Pff! Mine!"
—-She pointed to the meatballs with her chin and sniggered pityingly. The table sniggered pityingly. Bertrand, the eldest, fifteen, a fat-assed oaf with a fat neck, fat chin and square jaw, square cheeks covered with yellow-tipped pimples, protested, with a malicious smile and hoarse voice, "It's good, Mom! Your sauce is great! Oh, no!"
—-With a convinced slap of his palm, he pushed up his round, gold-framed glasses on his boxer's nose, covered with oozing black dots. He wore a mask of reflection, in imitation of his father. He struck his plate, which stirred the overcooked noodles in their vaguely tomato-flavored pond of flour-scorched in oil. He sopped it up using four fingers and a big shovel of bread. He smiled, chewed. He liked keeping relations with his superiors easygoing.
—-There was a satisfied silence, a swallow, they were in tune.
—-Then a high-pitched voice murmured, "I've got a stomach ache."
—-It was Philippe. He'd been a late birth, was small in size, and his presence there was continually surprising.
—-Everyone gave a start. Philippe, who really was ill, didn't notice the sensation he'd caused. He wanted permission to go and be sick and didn't dare ask. He was afraid: you don't throw up what you get from Mom. He really would have kept it in, but his stomach was refusing to obey. He was what housewives call a delicate kid, a difficult child, a pain, a cross to bear.
—-Madame Seignelet considered having an outburst, hesitated, her eyes screwed up, stopped short between two attitudes.
—-With a voice that was dangerously low and slow, she said, "But no, Philippe, you're not sick. I know you. Did you make ca-ca at school?"
—-"Yes," the child murmured.
—-He was turning white.
—-"And since then, here, I haven't seen you make ca-ca, right?"
—-"Right," admitted Philippe.
—-He frowned pleadingly, he was going to throw up at the table. Underneath it was a showy Oriental rug in peacock blue, covered with flowers.
—-Madame Seignelet realized her son wasn't going to hold it in. She seemed to be thinking about it. She became unctuous, trying to find a contralto register: "Alright, go now. Hurry up. Enough already. You want me to take you?"
—-"No," whispered the little boy, rising. He fled.
—-He could be heard letting fly an enormous volley of thick muck into the toilet water. They envied Philippe a little. They held back their saliva. They were sickened: obviously little guys were just hollow tubes.
—-They kept silent. Madame Seignelet shrugged her shoulders and went back to her inane, yapping tone.
—-"He never goes to the toilet! He's always playing! He doesn't even take the time to do it! And not at school, either. He's lying! His teacher told me! Why doesn't he stop fibbing! How could two or three noodles make him sick! He didn't even finish his plate!.. Take a look at that, what a bother!.. And you," she went on, "you're not gong to leave me with that, are you?"
—-She grabbed the platter on which her rancid gobs were turning cold. The children held out their plates once again.
—-"Really staggering, my dear," repeated Monsieur Seignelet in a tired voice, as if he'd upchucked another little compliment with difficulty. He served himself some wine. His movements were becoming muddled. There were a few drops on the tablecloth. He was getting comatose.
—-Philippe flushed the toilet and returned to the dining room. Madame Seignelet received him sternly and decided to put him to bed right away since he was sick.
—-Infuriated, she waited for him to have a little water. Philippe was his mother's nightmare. His sensitive digestive system rejected and discredited both shrews' and cafeterias' cooking. His scrawniness was enough to bring shame to people who carried themselves well, who knew how to look, who were respected moms. When consulted, Doctor Jurieu had prescribed fresh, light, choice foods: what the child would take, and no more than he would take of it. Madame Seignelet felt accused of not knowing how to nourish. She rebelled. She slapped Philippe at the slightest pretext, to teach him to have a normal stomach. She kept feeding him as she had before, while threatening him with laxatives, enemas, paraffin, and worse reprisals. The little boy would obey, swallow, turn pale, throw it all up, get punished.
—-"Your brothers never pulled such stunts! Never!"
—-Raymonde Seignelet gnashed her teeth as she put the sick boy to bed. She'd had it. It was torture having this child at the table every evening. A real farce. Now it would have to change. If he dared do it again, he'd be thinking about his smarting ass. And he'd make ca-ca in front of her, like a tiny child, since that was the only way. Or had he eaten something on the sly, bought some candy? Junk food, of course. And with what money? Was he becoming a thief, too? He swore he hadn't stolen anything? She'd find out for sure by checking his wallet.
—-She tucked in Philippe the way you fasten a straightjacket, and left. The child lay alone in the dark. He was freezing from having thrown up, his teeth were chattering. He loosened the covers a little bit by jerks of his shoulder and huddled beneath the sheets up to his ears.
—-On evenings that Jean-Baptiste Seignelet secretly left the house, there was nothing holding him back. He wasn't anxious by nature and liked fun, tricks, cheating. He shared a room with the eldest boy, Bertrand, who was a hard-working high school student. Bertrand would go to bed at ten-thirty, read or chat for a few minutes and lights out. The only light that remained was a small one beside Jean-Baptiste's bed, which he would turn off himself shortly after. Bertrand would masturbate with the sheets pulled up to his neck, wriggling as if he were changing his briefs under a bath towel at the beach. He'd be out for the count a moment later, having wiped his penis with a special handkerchief that was stiff, crackled, stuck together, yellow and greenish, and which he would hide. Sometimes he'd wash it.
—-Monsieur and Madame Seignelet, even if they stayed up a long time to watch television because of a film or to create some kind of scene, would forget about the existence of their children as soon as they'd gone to their rooms. They closed their doors. Everyone would be in place: Raymonde and Robert, Jean-Baptiste and Bertrand, Philippe and Dominique. The parents would never have done a night inspection, or even lent an ear, or been on the lookout for and deciphered anything that was less than silence. They seemed to believe that well-trained children had no will of their own. At night, after use, they are put away in a puppet's case, where they remain silent, unmoving, frightened until the next day-when they're brought out again and you recommence manipulating them and talking for them.
—-The Seignelets lived in a house with a small garden that they owned. They had seventeen more years of mortgage payments to make. The house was located to the north of Saint-RŽmi, at the edge of buildings that had been unknown on the island until a quarter of a century ago. They were the homes of low-ranking employees, level, cube-shaped, prefabricated, already run-down single homes, which were showy but tacky, chucked any which way on landfill plots, each with its own lawn, lawn-mower, withered and expensive-looking Thuja trees.
—-Without even waiting for his brother to fall asleep, Jean-Baptiste got up in the darkness, took his clothes, left. He locked himself in the bathroom and got dressed again. He hid his pajamas behind the toilet tank.
—-He slipped into the garden by way of the kitchen. He had no bike: he'd have to get to the older Cormaillon, who was waiting to take him on his moped.
—-It was a nice night. The rain felt pleasant. Jean-Baptiste, well protected by clothing, hummed to himself. He was forgetting that he could be heard from his home. It wasn't his home, that house, that neighborhood, that barracks with parents, those broken-down lots.
*
p.s. Hey. ** Nicholas, OY! Thank you about the post. Your bud Aaron has the right idea in my book. And sometimes just standing before a ride in wonder at its possible effects can be enough. Good, good, about Trev. Animation as in … ? ** David Ehrenstein, Hi. Thank you for saying that about my work. Well, again, I understand the potential huge problem re: the Bigelow film and will take your word for it since I have no experience of the source. ** Steve Erickson, Hi. Well, having been accused of writing 'torture porn' has helped give me a rich understanding of how simplistic, reductive, and just generally counterproductive that term and the thinking behind it are. No, I know and respect how much thought and care you put into your work, and there are obviously many different and effective ways to depict violence. If I were you, I would stick to my original plan and, if anyone ends up asking, just say you shot the film in Connecticut or Hoboken or somewhere. Ha ha, if I'd worried about what my parents would think of my work, I'd have ended up just twiddling my thumbs my whole life. ** Chris dankland, Hi, Chris. I'm not sure if I could actually board Polercoaster either. I have a heights thing too. But, man, it's good roller coaster thinking. You're a Marvel movie guy. I'm more the type that has no passion for the Marvel brand but seems to end seeing every one of their films one way or another. I don't think beelining to them is a guilty pleasure thing. If anything, blanket-avoiding them seems more like a guilty pleasure. Maybe that makes no sense. Bon day with a big bonus to you! ** Nick Toti, Hi, Nick! Thanks, man. Yeah, there's something stinky about that Two Bit Circus thing, and I can't quite put my finger on it, although I think you just have. Wait and see with narrowed eyes, I guess. I saw an email from you when I woke up. Maybe it's the guest-post. I'll go check when this p.s./post are out there. Thank you incredibly much if so, or, you know, even if your email has something else inside it. If it's the first case, I'll write back to you with the coordinates and any questions very soon. Yeah, thanks a lot! Always a real pleasure to see you too. ** Sypha, Assuming that Nintendo wouldn't let a theme park thing get made without Miyamoto closely overseeing it, yes, it could be very amazing. I remain a Dodgers fan albeit with a very lapsed attendance record. I saw something about the S.T. Joshi/Lovecraft convention thing. What a mess. It seems like half of everybody is a self-styled social justice warrior these days, and way too many of them seem like three year-olds with a loaded gun. ** Dóra Grőber, Hi! Yeah, the conversation with Eileen was really fun. Whether its transcription will be interesting to anyone else, I don't know. Uh, the sudden work. Partly it's that Gisele has called me in to work more closely on her/our new piece 'Crowd' than was originally planned, so I'll be at the rehearsals that are happening right now. And partly it's things I found out I need to do for a major upcoming project that I'm not allowed to talk about until a couple of weeks from today. And film stuff. Very cool about the festival. Wow, it's gigantic and really eclectic. Very nice! Have a total, seemingly guaranteed blast. And a beach trip too. Excellence, my friend! Are you still having a heat wave? It's weird, it's almost like winter here right now. I had close all my windows because I was freezing. Freaky August. Since yesterday was likely my last lazy day for a while, I indulged my laziness and didn't do anything except the interview/conversation and some hunting for an end-credits music track for 'PGL' because we need to either get one or decide to go with silence very soon. Thursday? How was it? ** Jamie, Welcome back to the fully fleshed-out and inescapable world! I'm good. Yes, the most immediate sudden work involves working on 'Crowd' 'cos it's a very complicated (internally, at least) piece and time is starting to run short. We are fully on for Parc Asterix. There is no doubt or debate on my end. Or Zac's, as far as I can tell. Depending on your degree of roller coaster fear, I think there's only one coaster at PA that might scare you off, even though it's a sweetie once you're on it. And there's plenty to do sans-coasters plus some very nice non-coaster rides. Eek, yeah, the future-meets-employment worries. It'll all be fine in the end/beginning, I'm sure. Gut feeling. With me, just laziness, some work, making the blog's future, wandering, … not so much, but I'm in busyness's starting gate. Oh, my friends Wolf and Marc, both long time pals and veteran blog people, are arriving in Paris today, so I'll get to hang out with them, which I'm very looking forward to. Luxuriate in the newness of online-hood for as long as you can. Pencil neck love, Dennis. ** _Black_Acrylic, Hi, Ben. Flamingo Land sounds more like a leisure resort than an amusement park, phooey. Well, it could be vey nice, I suppose. But no amazing rides? Phooey. Damn, I love the way you're thinking and scheming about YnY! Fever dreams are the ultimate front doors. ** Misanthrope, One of the bandied-about ideas for Zac's and my new film involves a main character who designs the ultimate amusement park. Not sure if it'll make the cut though. Meanwhile, I build them in my head. I think they need to live in my head like goldfish re: tanks. Art rule makers have always been around, but they're trendy and in bullying moods these days. I just use Facebook to announce stuff and to look for interesting stuff. I'm not into getting personal on there. No urge to do that whatsoever. ** Okay. Semiotext(e)'s imminent publication of one of Tony Duvert's greatest novels occasions this post constructed in its regard. I hope you will feel like engaging with it in some fashion. See you tomorrow.