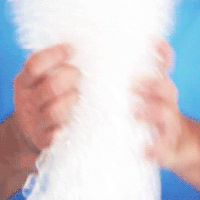 'Bubble wrap was invented in 1957 by engineers Alfred Fielding and Marc Chavannes in Hawthorne, New Jersey, USA. Fielding and Chavannes sealed two shower curtains together, creating a smattering of air bubbles, which they originally tried to sell as wallpaper. When the product turned out to be unsuccessful as wallpaper, the team marketed it as greenhouse insulation. Although Bubble Wrap was branded by Sealed Air Corporation (founded by Fielding and Chavannes) in 1960, it was not until a year later that its use in protective packaging was discovered. As a packaging material, Bubble Wrap's first client was IBM, which used the product to protect the IBM 1401 computer during shipment.
'Fifty years later, Sealed Air has global revenues of more than $4 billion. Office Depot, for example, sells enough bubble each year to wrap around the Earth. Twice. "It seems like every day there's something new being done with bubble wrap," said Rohn Shellenberger, the company's business manager for air cellular products. "It's exploded since the year 2000. This whole phenomenon taking off has been a big surprise." Sealed Air's 100,000-square-foot warehouse, just off Interstate 80 about 15 miles west of Manhattan, is an obsessive-compulsive's dream, with row upon row of stacked rolls of Bubble Wrap as big as seven feet in diameter.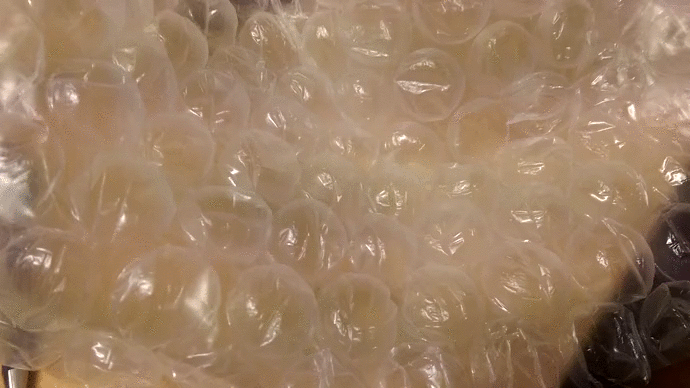 'The temperature is sweat-inducing, caused by the machines that process millions of granules of resin (one box is labeled "Munchy Resin") into clear plastic sheets at temperatures up to 560 degrees. Shellenberger pops one myth about Bubble Wrap; namely, that air is injected into all those tiny bubbles. Instead, it is trapped between the sheets after they pass over several rollers, one of which creates the indentations for the bubbles.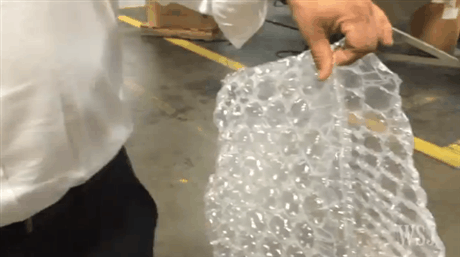 'Two apparently disparate forces conspired to shape Bubble Wrap's growth: The advent of the transistor — and later the personal computer with all its accessories — which made the shipping of delicate electronic components a multibillion-dollar industry; and the Internet, which provided a forum for fanatics to swap stories and cement Bubble Wrap as a cultural icon. "The act of popping Bubble Wrap is a little indulgence in some small act of destruction that is neither dangerous nor offensive," said Arthur Gallego, vice president of LaForce and Stevens, a marketing and trend firm in New York City. "It's mindless."' — collaged
_____________
How Bubble Wrap Is Made
'The whole process starts with resin pellets that are vacuumed into an extruder, which is extremely hot and melts the resin. Once the resin is made into a film, it's put on rollers. From there, the film is vacuumed down and the air is trapped. Finally, the film goes through other rollers and cools, forming a bond so that the product has a flat backing with a bubbled topping.'
____
Further
The Bubble Wrap Competition for Young Inventors
'let the hours waste away with the PERPETUAL BUBBLEWRAP!'
bubble wrap @ Sealed Air
Virtual bubble wrap simulator
Bubble Wrap Appreciation Day
Bubble Wrap Maniac
Nuclear Bubble Wrap
Guiness World Records: Most People Popping Bubble Wrap
'Exam stress tackled by bubble wrap'
'How to Make a Bubble Wrap Storm Window'
Bubble Wrap Calendar
'The Stretchy Membrane That Could Replace Bubble Wrap'
'Stay Away from Foil-Faced Bubble Wrap'
bradley hart's injected bubble wrap paintings'
The Bubble Wrap Gene
The Official Bubble Wrap Club
____
Sound

Binaural Recording (3D sound in headphones): Bubble Wrap and Scissors

Popping Bubble Wrap ~ Sounds by Sophie (Relaxing ASMR trigger sounds)

Sound of bubble wrap ASMR
___
Stills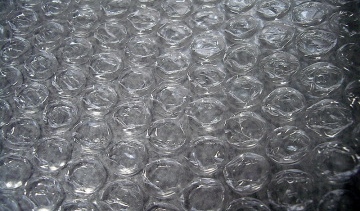 ______________
Bradley Hart, artist
'My work is an album of memories made by injecting bubble wrap with paint to create pixilated photorealistic pictures. The pictures are copies of both snap shots of important people captured by me or given to me and maintained as a part of my own personal photograph collection, as well as powerful images obtained from other sources.
'To create the Bubble Wrap pieces I inject each bubble individually with acrylic paint, acutely aware of the exchange between paint and the air inside as one of those two elements displaces the other. As the paint is injected into a bubble the excess drips down the back of the piece. Upon completion of the injected work, the drippings are removed surgically from the backside of the plastic.'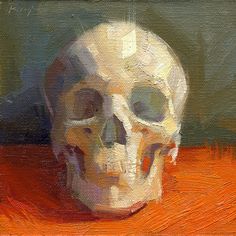 ______________
Bubble wrap is everything
_______________
My Bubble Wrap Bike
___
Etc.

TUTORIAL: BUBBLE WRAP CURLS!

How to use bubble wrap to insulate windows

Is It A Good Idea To Microwave Bubble Wrap?

Infinite Bubble Wrap Keychain Review (Mugen Puchi Puchi)

Destruction Boy: Bubble Wrap like a boss with a steam roller

How to add texture to your painting using bubble wrap

Bubble Wrap Hip-Hop-Pop

Bubble Wrap Machine



*
p.s. Hey. ** Wolf, Hey, hey, Wolfie! Thank you, thank you. Wowzer, amazing thoughts about TP and Lynch. Really beautiful, wow. I'm still a TP2 virgin for a bit more time. Gosh. I'm good. I'm in heavy work mode on the film's sound, probably all day every day except weekends for another three weeks. It's intense. The dance piece is … I don't think it will be what it needs to be by the early November premiere, to be honest. Too ambitious for the amount of time we had make it. But Gisele will get in as good a shape as she can by then, and hopefully it'll be closer to what it has to be by the time we play Paris in December. A bit stressful. And you, my pal? What's what? Love, me. ** David Ehrenstein, Hi. Who do you think has been the worst Warhol? ** Dóra Grőber, Hi, Dóra! I got the email/post. It's super awesome. I set it up yesterday, and it'll launch here on this coming Saturday! Thank you so much! I'm really happy and proud to put the blog at its birth's disposal. Fingers remain very crossed for the bookstore gig. As I just told Wolf, the dance piece is probably not going to be really ready by the time of the premiere in early November. Have to face facts. Gisele, and me to some extent too, are aiming very high, and we just don't have enough time. So Gisele is going to polish the piece in its current state so when it premieres it will at least work, and then we'll keep developing it in hopes of having it actually ready by the time we play Paris in December. The film goes well. Back to hard work today. My weekend was the dance piece, seeing a little art with Zac and Gisele, not too much else. It was okay. How has your week started? ** Misanthrope, Hey. I love 'River's Edge'. Even though 'PGL' isn't like 'RE' at all, I did find myself thinking about 'RE' while we were shooting 'RE'. You were tight about Nadal. Was your weekend in fact swell? ** Steve Erickson, Oh, 'Frownland', interesting. I can see that. Have you seen Glover's two directorial efforts? I haven't. Yeah, I'm not a giant fan of BlB's films. Although JDs was important, and his particular fame modulating/ maintaining routine can be kind of fun. Sometimes. Man, you can't even imagine how bad the average French film is. The teeny-tiniest portion of French films get released outside of the country for very good reasons. No, I don't know that Philip Toledano series, but you have intrigued me greatly about it, so I will investigate. Thank you! Oh, and I just saw the link. Great, thank you again! ** Bill, I know, I shocked myself. A singing voice? How very interesting. Huh. Very interesting. Gosh, I hope that heat spate is over now. It must be? Logically?  Bon Monday. ** _Black_Acrylic, Hi, Ben. Nice pic. I am watching this place like the veritable hawk. ** H, Hi. Yes, an excellent interview with Kevin Killian. Thank you kindly!  Everyone, h passes along a very good, thorough interview with the legendary Kevin Killian that just went up at The Believer. I second the recommendation to read it. Here. ** Liquored goat, Hi, man! It's true. Re: Glover and Dave. Well, I can give you advice based on my own experiences. Back when I was in writing workshops I mostly kept my work with difficult content out of that context because you're inevitably going to get a largely emotional reaction to the content in that situation, and I was taking workshops to get help to improve as a writer, not to be validated about my choice of content. That was my strategy. Let me know what happens either way. Love back to you! ** Shane Jesse Christmass, Ha ha, awesome, thanks a lot! Everyone, Shane Jesse Christmass has a sterling add to Crispin Glover Day if you didn't hit his link over the weekend. Crispin Glover meets Gary Coleman. Go. ** New Juche, Hi, Joe. Manly activities, nice. I can only dream of such things. And I do. Thanks about the sound work. I was off from the film for the weekend, working on a dance piece, seeing a little art, friends, watching the hurricane on TV, that sort of thing. Enjoy today, etc.! ** Chris dankland, Hi, Chris. Cool. Timothy Carey, no I haven't. Huh. I will investigate those possibilities and make that Day if the internet is generous in his regard. Thanks! Good, obviously happy and relieved to hear that you and yours are doing okay and better. I was watching Irma on TV yesterday. Intense, jeez. ** Thomas Moronic, Hi! A bit nutty sounds, you know, tasty! Very excited! I keep waiting for CG to do that in-person event with his films here in Paris, but so far no, I don't know why. Yeah, I love the new Sparks too. Totally agree. ** Okay. I wondered if I could make a whole post about bubble wrap and I did. For better or worse. That's your local portion of today. See you tomorrow.