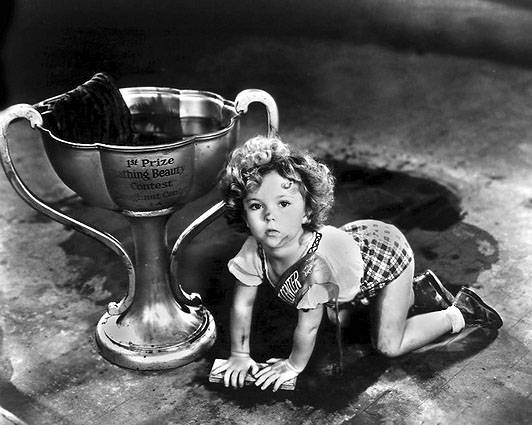 The 'Baby Burlesk' films of the early 1930's are in my opinion some of the greatest motion pictures ever made.
A series of one-reel shorts made in 1932-33 by a company called 'Educational Pictures' and helmed by producer Jack Hays and director Charles Lamont, the 'Baby Burlesks' were satires of major motion pictures and current events, with the cast made up entirely of 3-5 year old children, wearing diapers with huge 8 inch safety pins and playing adults in adult situations; kids playing prostitutes, gangsters, soldiers, movie stars, criminals, gamblers and slaves to name a few.
In the current climate of political correctness, the Burlesks are viewed as controversial, ex-ploitative, prurient and generally distasteful.
In all, Educational Pictures' made eight 'Baby Burlesks', all with the same cast of kids. Most notable among the cast was a four year old Shirley Temple in her first on-screen roles. In these films we get to see Shirley (in my humble opinion the greatest film actor of all time) earning her $10 a day by not only having her first on-screen kiss and singing her first on-screen song, but also playing a host of racy, hugely entertaining and unforgettable roles. Watching her in these films, it is easy to see why she went on to become the biggest star in the world during the 1930s and the most famous child star of all time, singlehand-edly keeping 20th Century Fox afloat during the Depression, as she oozes charm, cha-risma and is an all-round scene-stealer.
In 1934, the introduction of the 'Hayes Code' with its ramblings on the "moral obligations of art", made it so that films like the 'Burlesks' would never be made again. It was this code that spelled out what was and was not considered morally acceptable in the production of motion pictures for a public audience. Having a read through some of the codes provisions, you see that the 'Burlesks' pretty much break a lot of the key rules. The 'Hayes Code' prohibited films that portray ridicule of the law (see 'Polly Tix in Washington'), suggestive dancing (see 'War Babies', 'Glad Rags to Riches'), vulgarity, excessive kissing, adultery, etc.
Also, behind the scenes, there are numerous reports of activities on the set being not quite above board. According to Temple in her 1988 autobiography, 'Child Star', one of the ways in which the kids were kept in line was by holding over them the threat of being locked in a black box on the soundstage that was filled with ice, where the disobedient child would be forced to spend time in frozen isolation. Many of the 'Burlesk' stars, spent time in the black box (including Temple) and were warned that if they told their parents of the punishments being dolled out on the set, that they could expect more black box time. Also, all parents were excluded from the set and the child welfare supervisor for the films, was apparently wooed away by the lure of a fully-equiped dressing room, outfitted with radio, magazines, refreshments and a soft couch.
Despite whatever has been written about the films and their provocative nature, they are in reality fairly innocent and more than anything, just totally hilarious, wonderfully inventive and hugely entertaining. A little bit of magic from the golden age of Hollywood.
_________________________________________________
The Baby Burlesks:
______
War Babies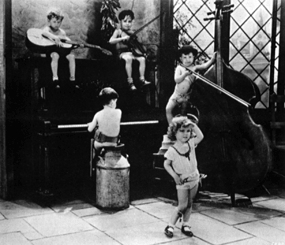 In this hilarious classic, Shirley Temple plays a dancer who entertains a group of soldiers in a café, soon becoming the source of a rivalry between two of them. This was the first 'Baby Burlesk' publicly exhibited and definitely one of the best. Besides the basic story line, there are a lot of isolated gags, many of them using milk in one way or another.
_________
Kid In Hollywood
In the heydey of Hollywood talkies, exhausted leading lady 'The Great Snobbo' walks off her latest picture, so the director hires a young unknown called 'Morelegs Sweetrick' (Temple in a sendup of Marlene Dietrich).
___________
Polly Tix In Washington
Shirley plays a prostitute named 'Polly Tix', hired by unscrupulous politicians to sway the vote of an idealistic senator.
___________
Glad Rags to Riches
Temple plays a glamorous nightclub entertainer called 'La Belle Diaperina', and gets to wow the crowds with her singing and dancing, whilst trying to escape the advances of her sleazy manager. In one scene, a diaper-clad boy squeezes a cucumber that shoots juice out of one end, striking Temple in the face.
____________
The Kid's Last Fight
The diaperweight champion, 'Diaper Dampsey', will only fight if his lucky charm girlfriend, Shirley, is in the audience. Hijinks ensue when she is kidnapped by his opponent 'Pop Skull McGee'.
_________
The Runt Page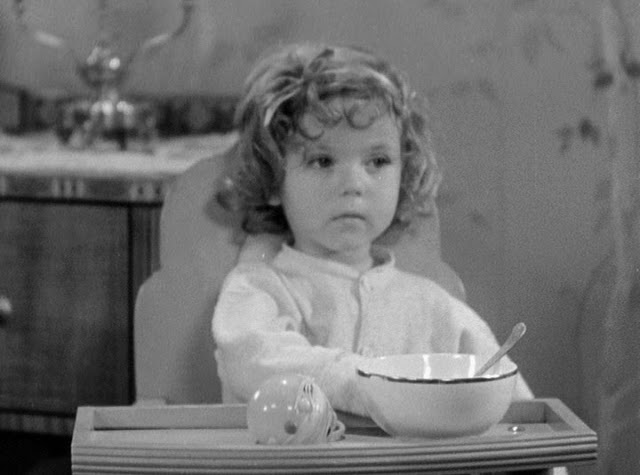 The first 'Baby Burlesk' film ever made. A satire of the 1931 movie 'The Front Page'. All the kids voices are overdubbed with adult voices.
___________
Pioneers crossing the plains in a wagon are stopped by a group of hostile Indians, who capture Shirley, ultimately resulting in a huge pie fight, aimed to get her back.
________
Kid In Africa
Shirley plays 'Madam Cradlebait', a missionary trying to civilize a tribe of savage African cannibals, only to be captured and popped into a big black cooking pot.
_____________________________________________
Some photos I took off the TV: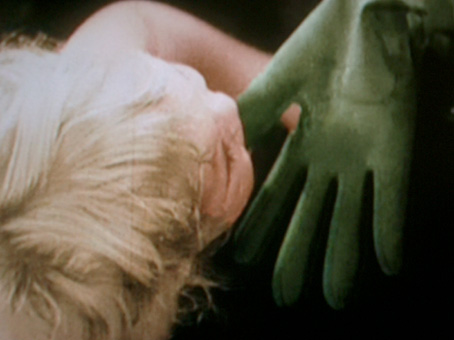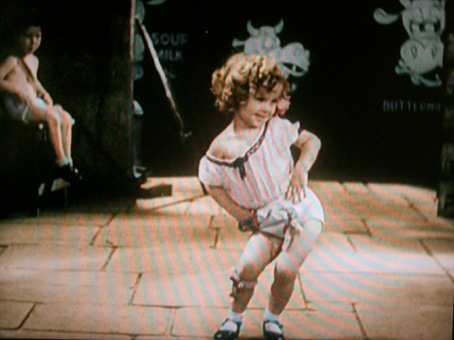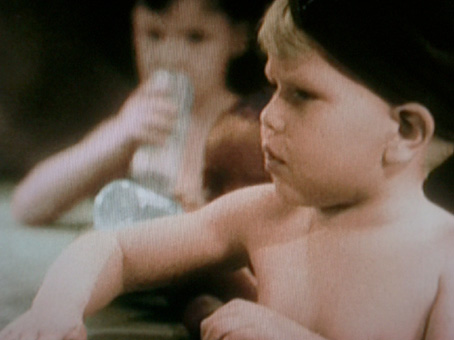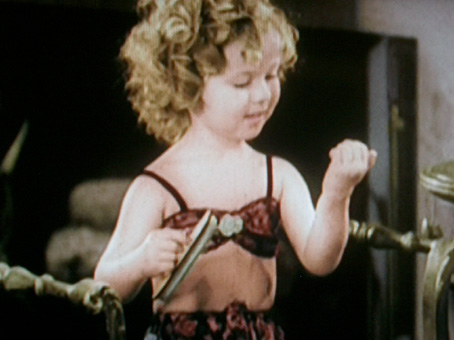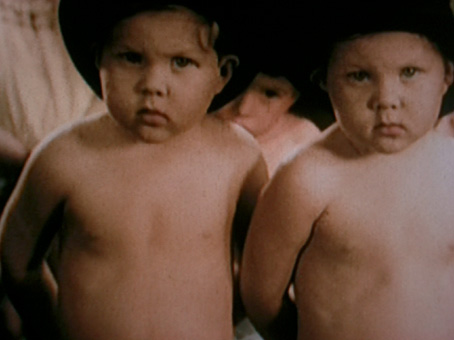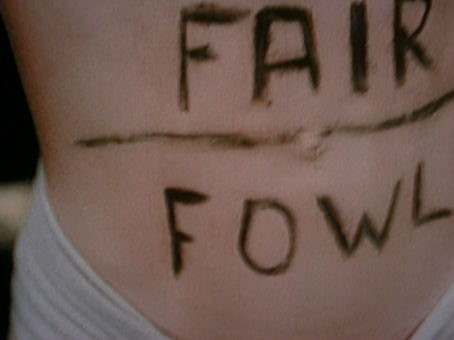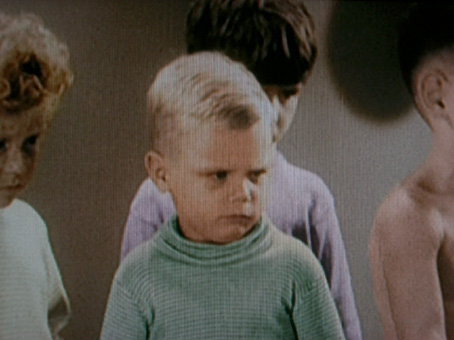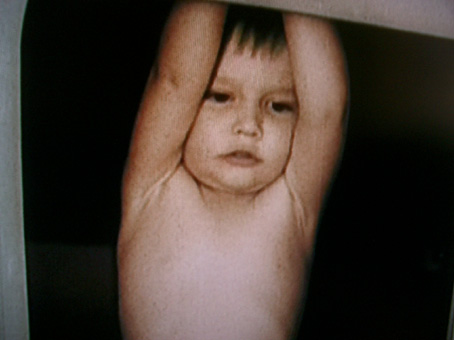 _____________________________________________
The DVD: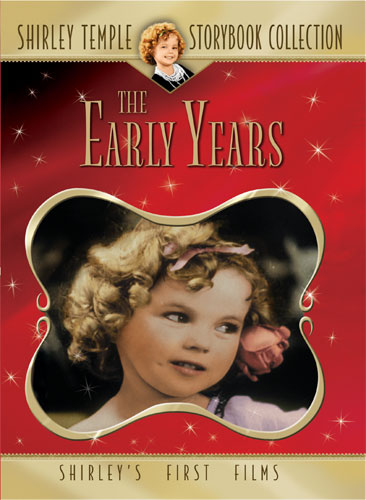 'The Early Years: Shirley's First Films' DVD
This DVD, released in 2005 by Shirley herself, using prints from her personal archive, fea-tures 7 'Burlesks' (all of them except 'The Runt Page'), beautifully restored and colorized.
______________________________________________
* Note on the title: I just liked the sound of it. Charles Lamont isn't really a sick, sick fuck. If anyone here is sick, it would definitely be me… and Dennis… and you.
—-
*
p.s. Hey. Something wondrous came over me and I decided to rescue Kiddiepunk's legendary Baby Burlesk post from my murdered blog. ** Dóra Grőber, Hi! Oh, no, my poems and things were rejected all over the place for a long time. When you're new and unknown at the beginning, it's really a lot about luck, about luckily finding some editor who gives the unknown a chance and trusts his or her instincts. It gets easier, so don't be discouraged or take any rejections as meaningful about the quality of your writing at the beginning. Rejections are almost always about the editors' attentiveness or lack thereof and about their personal tastes and the limitations of their tastes. Good, persevere, and let me know what happens, and don't hesitate to ask me for advice or anything along the way. No, I have yet to hear back from the real estate company, and I'm getting a sinking feeling, but I'm going to keep politely contacting them, and, in the meantime, I'm looking at another apartment today. (Update: My apartment meeting today just got cancelled because it's already rented. Story of my life.) How was your errand running and did you manage to squeeze in some fun or unexpected pleasures along the way? My day was pretty much fully occupied by looking at about 40 actor auditions on video. Out of them, we found one guy who seems extremely promising for the one main role for which we don't have any candidates so far. So hopefully he'll want to meet with us for a try out. That and stressing about the apartment stuff was my day in a nutshell. How did Thursday suit you? ** David Ehrenstein, Hi. Yes, a bit of a bossy bottom, that one. ** Jamie, Hey, hey! Thanks! As I told Dora, I've had no news, and that's starting to feel a little ominous. I'm hoping I'll hear something today. I liked that sentence too. I'm occasionally almost tempted to write to a slave and say, 'Hey, if the slave thing doesn't work out, you might try experimental fiction author.' Yeah, I like how the titles don't always neatly fit to Sirk's films. It gives the films the quality of aspiring to bigger things or something for me. Sometimes I get lucky and read really well, but I never seem to be able to assure that in advance. It's weird. I think the atmosphere in the room where you're reading is the most important factor re: how it will go, and that's not something you can predict or control. Wednesday was, as I told Dora, swept almost entirely up by watching actor auditions, on video this time. There were something like forty, and we only really liked one guy, but if he's into auditioning in person, which I assume he will be, that could be worth it. Oh, your love today warms the cockles of my heart. Hm, okay, then, hm, how about sending you love like this?, Dennis ** Sypha, Hi. Well, I guess it could be argued that he has earned the right to feel self-important, but I guess that doesn't make the effect any less slightly irritating. Hm. Holy crap, he was serious about the writing thing and productive very early on. Props for that. As someone who used to make homemade collections of my writing from my young teen years and bestow them with raving fake blurbs from whoever I admired at the time, props to that too. ** H, Hi. Well, so far my love for that place is not being returned by the proprietors of that place, so I'm trying to dial back my love as a precaution. Oh, I've found NYC has all kinds of people from aggressors to monk-like types. The problem with NYC is how to find the right people. Its density and teemingness are very mixed blessings. ** Steevee, Hi. You're right, I think subtlety is completely out the window in the discourse both rightward and leftward right now. Which is understandable but problematic if one likes to think first then speak in hopes of triggering and engaging others' thoughts. That's one of the reasons I'm sticking to social media's peanut gallery. Sounds like your doctor has the right idea for sure. ** _Black_Acrylic, Hi. Ha ha, I found Thursdayy's blabbiness rather charming, but I'm certainly not interested in making him an offer. Cool, I'm glad the art therapy event was nice. Does making marks ever make you miss making art that involves making marks in general? ** Misanthrope, Well, if it helps, I think it's a very rare d.l. who knows more than a fraction, if that, of the artists I put in those shows and gigs. I'm going to check that instgram today, I think. Yesterday got swallowed. I never read 'Garp'. I saw the movie. I think I read one Irving novel way back when, but I don't remember which one. I've had weird psychedelic signs of aging in my sight too, not for a while, but, yeah, spooky shit. ** Cal Graves, Hi, Cal! It's true there don't tend to be a preponderence of solid butts in those posts. I usually seem to err on the side of flimsy butts. My email is: denniscooper72@outlook.com. Awesomeness on the guest post! Thank you, thank you! What are you working on, writing-wise if you can say. Sweet about the Casio keyboard. Not bad and very good even. Paris's clouds are pretty spectacular today and leaking rain of a doable type, so thank you. I wish the same for you, although the rain part is optional. ** Bill, Hi, B. I'm sorry you're in sore need of charm, but happy some was provided, and hoping there's more charm in store for you today courtesy of Kiddiepunk if not from a more immediate and natural source. Ooh, that is most intriguing and exciting about my line-up's possible utlity re: your new work. I'm honored, and, if they only knew, I'm sure they would return your interest in them with beaucoup freebies. ** Okay. Dig the little stars today and throw some output at Kiddiepunk, if you feel like it. See you tomorrow.