* (restored/expanded)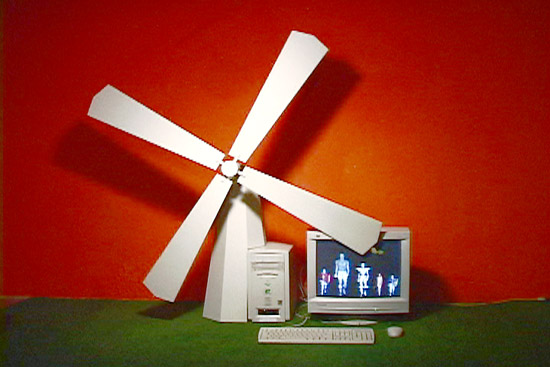 'Pay a visit to Eddo Stern's office at UCLA and you'll get a sense of why he's become the poster child for one of the art world's heated debates: should video games be considered an art form? The floor-to-ceiling shelves and the long tables that cut across his large studio are piled high with the stuff of many a working artist: paper, glue, cardboard, museum catalogs and art books. But you'll also find boxes upon boxes of computing manuals, monitors, routers, and all kinds of electronics equipment. Here is an artist with an obsession for technology who spends much of his time making games.
'Much of Stern's work is about the tensions that exist around technology as a form of simulation that lies in contrast to realism, authenticity, and objectivity. In his early work, Stern was a pioneer of what became known as machinima, short form videos created from real-time footage captured from video games. Today the company Machinima.com in West Hollywood has the second most popular channel on YouTube, but when Stern was doing machinima the term had barely even been coined. In "Sheik Attack" (1999/2000), he used footage from computer games created in the mid-to-late 90s to recreate and critique his experience serving for the military in Israel where he grew up. He used military simulation games created in the U.S. — Command and Conquer, Soldier of Fortune — to make what amounts to both a documentary piece and a piece of appropriation art. In "Sheik Attack" he seems to critique Israeli ideology on the one hand, while exposing the games industry on the other. "A real problem for games and the games industry is that they want to capitalize on political tension and fantasies of war while never being held accountable for a specific point of view since everything is abstracted into fantastical versions of reality," he says.
'A central theme that wraps the entirety of Stern's work is the paradox between people's desire for technological mediation and a yearning for real, direct experience as well. "People want technology to do more and more things for them," he says. "They increasingly want to spend time in mediated realities, yet they also yearn for unmediated experiences that are more real, more direct, more true, more honest." For Stern, the central claims of technology — the very fantasy of technology — is that it will make things more real. One of his chief obsessions is the paradox that this can be achieved through more and more mediation and more layers of artifice.
'Stern's project in an on-going stage of development is a sensory deprivation game called "Darkgame" (2009/13), which is about to go into its fourth iteration. Projected onto a wall, the game requires players to wear physical headsets that provide haptic feedback allowing them to sense where they are in the game at any given time. The whole game design is premised on subverting the idea of role playing; the notion that you leave yourself behind when you enter into the framework of a game. What's innovative here is that the attributes in the game that usually belong to your avatar are split between you as a human player and the avatar that you play. There are six resources in the game and three of them directly affect the player's physical experience of the game. The players vision, hearing, and tactile senses can be dialed up or down. If you enhance your abilities as a player, your avatar's abilities will be severely diminished and it can become fickle and unreliable. Or, vice versa, you can play the game by hardly being able to see, hear, or feel what you're doing and your avatar will become a very powerful, almost autonomous super character. A year and half ago Stern started working with the Braille Institute in L.A. to develop a version of the game in which visually impaired players can play together in a network environment with non-visually impaired players. Stern is interested in using immersive technology to probe its own possibilities and limitations.' — KCET
_____
Further
Eddo Stern Website
Eddo Stern @ Cargo Collective
Eddo Stern @ Postmasters Gallery
Eddo Stern @ Facebook
Eddo Stern @ The Influencers
'Eddo Stern turns viewers into players'
'Eddo Stern makes art-games about game-life.'
'Games Without Frontiers'
Video: Vernissage TV: Eddo Stern
Eddo Stern interviewed @ Unedit my heart
Eddo Stern reviewed @ Artforum
'Machinima By Eddo Stern'
____
Extras

GamerNode interviews Eddo Stern

EDDO STERN @ Chapter Arts Center, Cardiff, Wales

Eddo Stern: New Works / Postmasters Gallery, New York

Gadget OK! Feb 19, 2010 : Eddo Stern
_______
Interview
from Game Scenes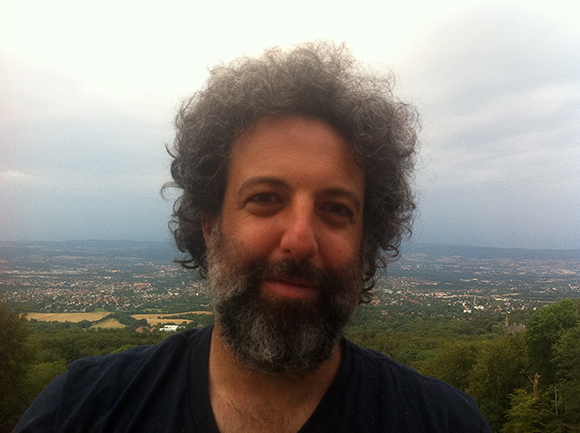 What is your relationship to videogames?
Eddo Stern: I started playing and making computer games on an Apple II+ in the early 1980s. I was a member of the Be'er Sheva computer club, cracking games and doublesiding floppies with a round hole punch till someone built a square floppy disk nibbler. Some of my more memorable game playing experiences were with Autoduel, Timezone, Castle Wolfenstein, Aztec, Ruski Duck, Utlima, Zork, Drol, and Karateka. I've been interested in and studied math, philosophy and then art. In trying to combine all three, games eventually became the solution, a new "gesamtkunstwerk". My earliest art work was installation focused. After that I worked with pretty high end VR for a few years – but VR seemed so stale compared to gaming culture, and I really like low tech tinkerering. I am very interested in total immersion but not in a strictly visual or haptic way – and I think my approach to gaming reflects this.
Were you a member of the now legendary collective C-level? What was the artsitgic fulcrum behind this highly influential group? And how did it start?
Eddo Stern: C-Level was both a group or people and an artist run space. I started with a few friends right after graduate school. The initial idea behind C-level was to create a space and working environment outside of school that mirrored the Integrated Media Lab at CalArts which most of us had shared. C-level was supposed to be a workspace that broke from the tradition of the segregated artist studio. In the beginning C-level was just that – a space where we worked and shared equipment, an artist co-op. Eventually things shifted and C-level became a public space which produced and hosted events, and soon after become more well known as gaming lab and often miscatagorized as an "artist group" as a few of the gaming projects become well known (Tekken Torture Tournament, Cockfight Arena and Waco Resurrection), but there was plenty going on at C-level that had nothing to do with gaming.
Do you see any difference working with machinima and a more traditional style of video art?
Eddo Stern: I think it depends on the context of the video and what you are trying to say or do. Many Machinima works are self referential – in the sense that they exist in the same cultural context as the game(s) they are using. My choice of specific games for my Machinima are determined by something else I want to say. My subject matter is not much concerned with self references to game culture (you'll notice that most Machinima is comic in nature) as it is to a wider cultural context for the intersection of history, violence and simulation. So to answer your question I do think that presenting work as Machinima assumes a context of game culture (and a more mainstream / lighthearted expectation from the work). Whereas presenting the same work as videoart in a museum / gallery brings a noter set of expectations and another set of viewers, likely not familiar with the game culture context and likely used to a shorter non-linear viewing experience. Showing the same work in a film festival brings with it yet a noter set of expectations and viewing practices. For my Machinima films I find that film festivals have often offered the best viewing context – not unexpectedly in terms of migrating the visual experience away from the computer screen which is something that is important to me when showing my Machinima. I was inspired to make video by a piece called "Dial H-I-S-T-O-R-Y" by Johan Grimonprez. Unlike many works of video art which document a performance or offer footage of repetitive goings-on, Dial was an intensely entrancing immersive experience, and yet did not rely on conventional narrative to achieve its immersiveness.
As an artist experimenting with videogames, what is your relationship with the art market?
Eddo Stern: My work exists in various art/economic contexts. Some of my works are free, some are editioned, some are one of a kind objects, some are distributed, some are self published, some are sold, bought and shown by galleries and museums.
____
15 of Eddo Stern's 43 Computer Games, Live Games, and Kinetic Sculptures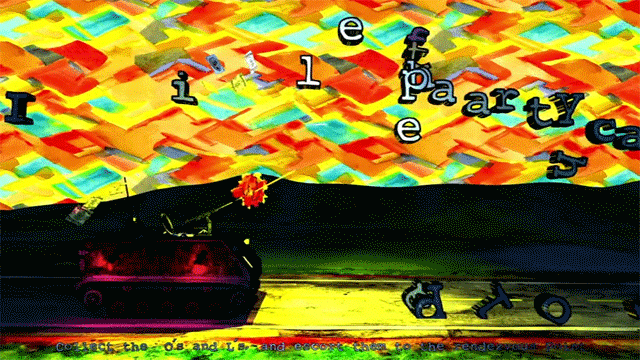 Vietnam Romance (2015 -)
Vietnam Romance recreates and interrogates the fictionalized history of the Vietnam War and its culturally commodified remains through a mash-up of cultural artifacts drawn primarily from Hollywood film culture as well as war literature, comic books, popular music, collectable war memorabilia, and adventure tourist packages.
The project takes various forms: computer game, collectable, card game, live performance / puppet show/ dinner theatre, and video installation.
Vietnam Romance is a tour of nostalgia for romantics and Deathmatch veterans pitting tourists vs. adventurers, history vs. its fantasies, and games vs. cinema. Film critic Ed Halter, described a film version of the project as exploring "a peculiarly American memory-trip, one in which the legacy of a gruesome war has become indistinguishable from pleasurable, if mythic-tragic, entertainments."
If you hated the War but loved the Movies, you'll love this game.
______________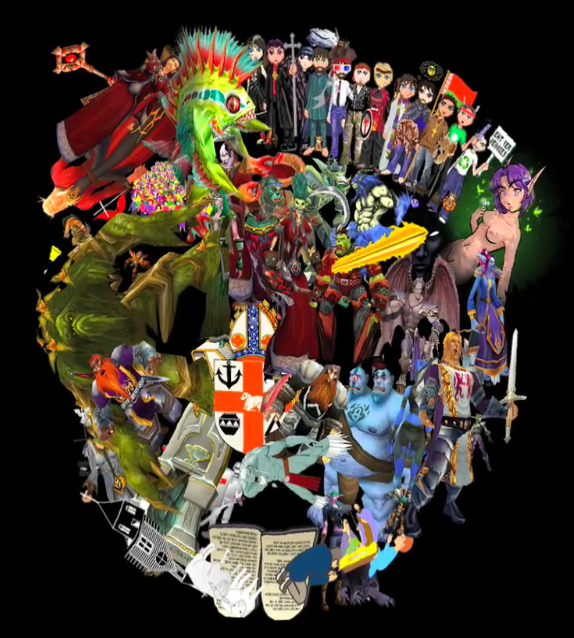 Level Sounds like Devil / Baby in Christ vs. His Father (2007)
'In June 2006 BabyInChrist, a Taiwanese teenager, living with an adoptive American Christian family posts the question to the online Christian forums: "Is World of Warcraft Evil ?" The Community helps him reckon with the moral and spiritual dilemmas of reconciling his life in World of Warcraft, with the strict edits of his father and the challenges of following his faith. As a synthetic fantasy world begins to encroach on the territory of established religion, the inner workings of faith, truth and the boundaries of reality begin to unravel and intertwine.' –– ES
_____________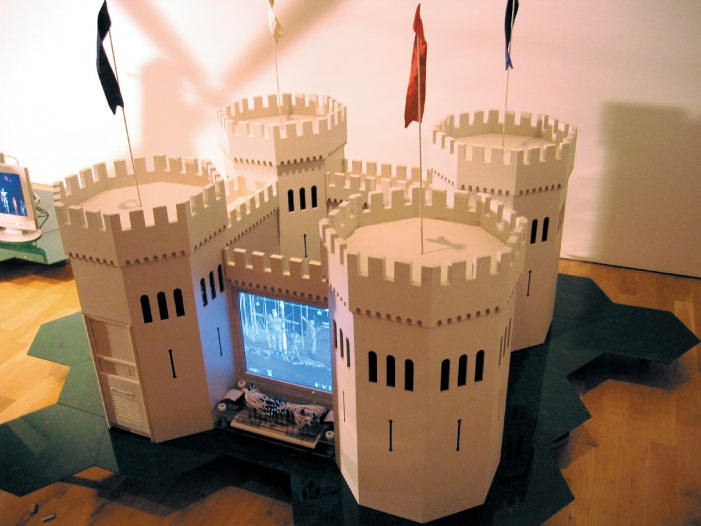 Fort Paladin (2003)
'Keywords: Tolkien, Christ, Your Empire and Your Desktop

'Fort Paladin is a medieval computer castle automaton trained to kill and master the American army 's recruitment training game "America's Army" using elecro-mechanics and a custom written expert system.

'GodsEye is borrowed from the computer gaming term God's eye perspective which positions the player as a God/General/Wizard floating above the world – awarded total control over cities, armies and minions. GodsEyecosists of several computer sculptures that make up a techno-/neo-medieval landscape built around the functional hardware elements of a computer desktop environment: keyboard, mouse, monitor, tower, etc. Formally, it draws from the subcultures of custom computer case modifications, hardware hacking, computer game modification and sampling.' — ES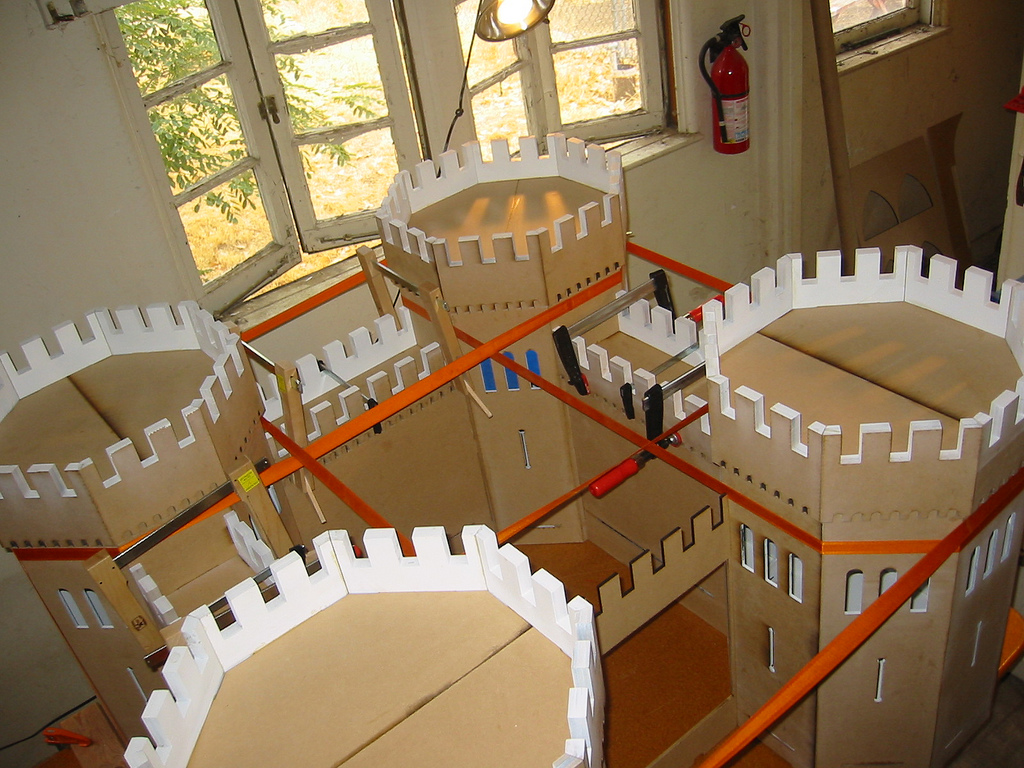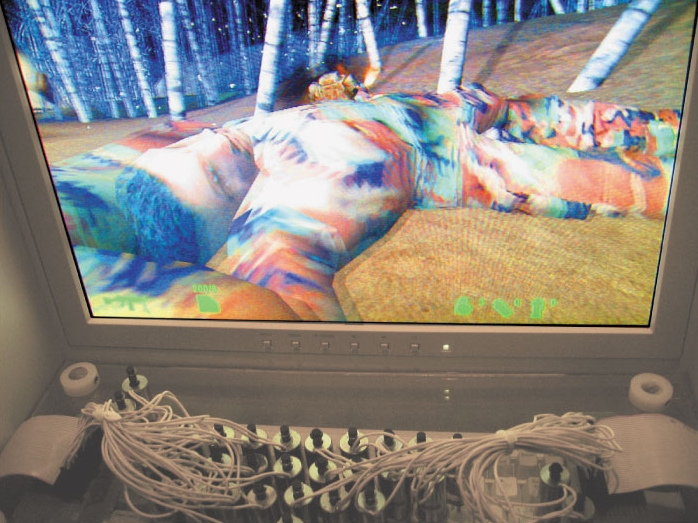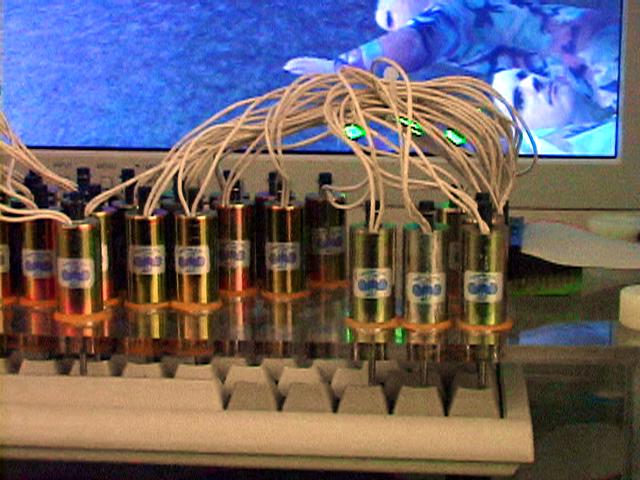 ______________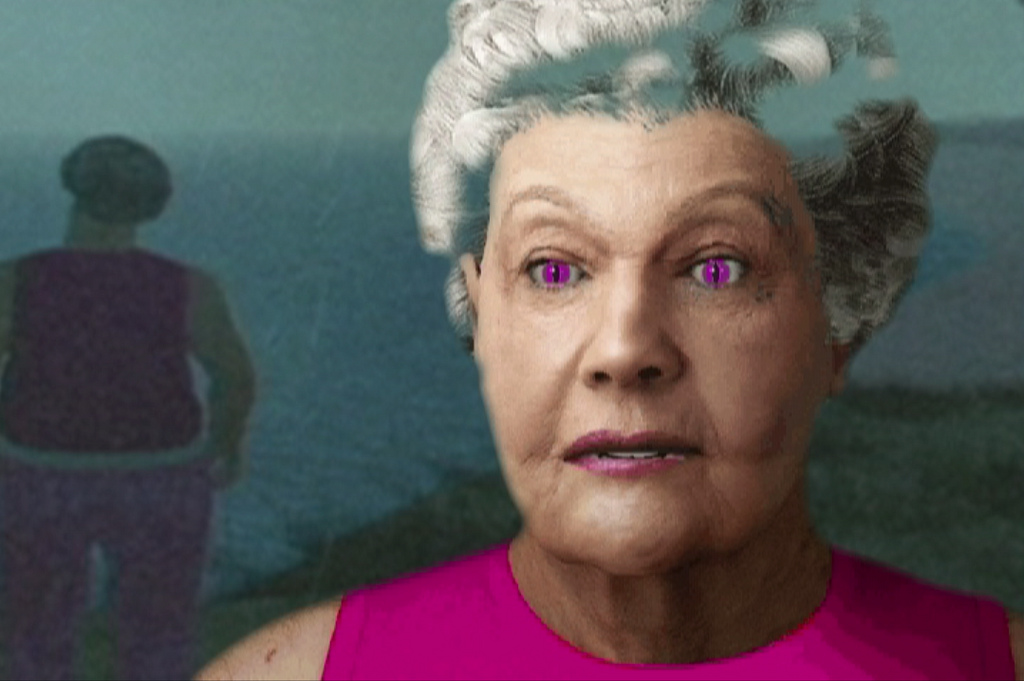 Landlord Vigilante (w/ Jessica Hutchins, 2006)
'Landlord Vigilante tells the story of a Los Angeles cab-driver-turned-landlady, who has nothing in life except for her fierce belief in individual freedoms and the marketplace.' — ES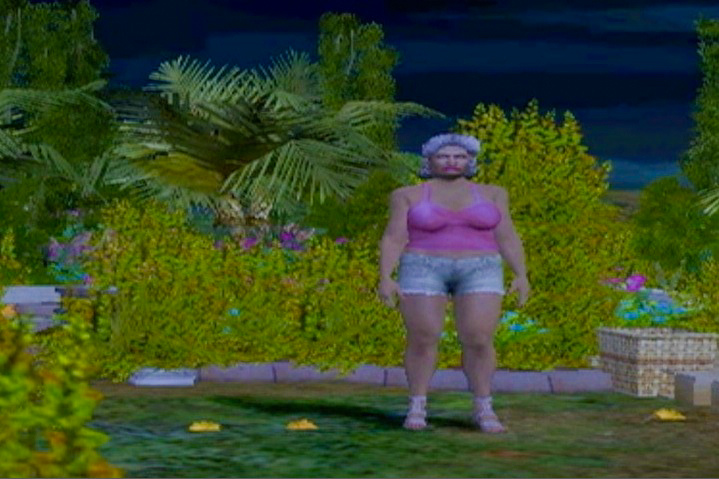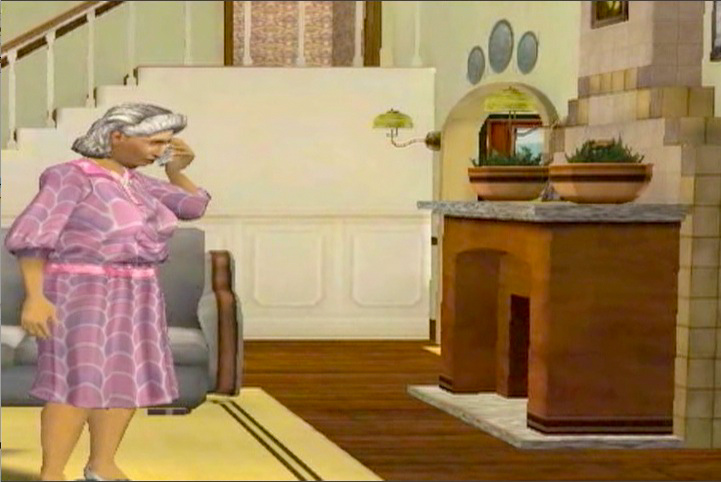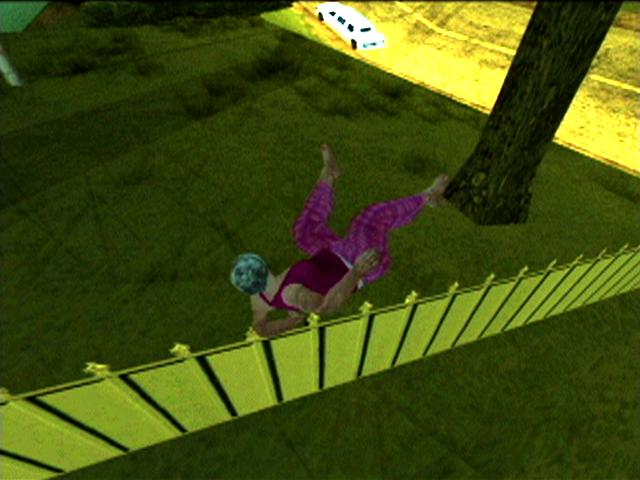 _____________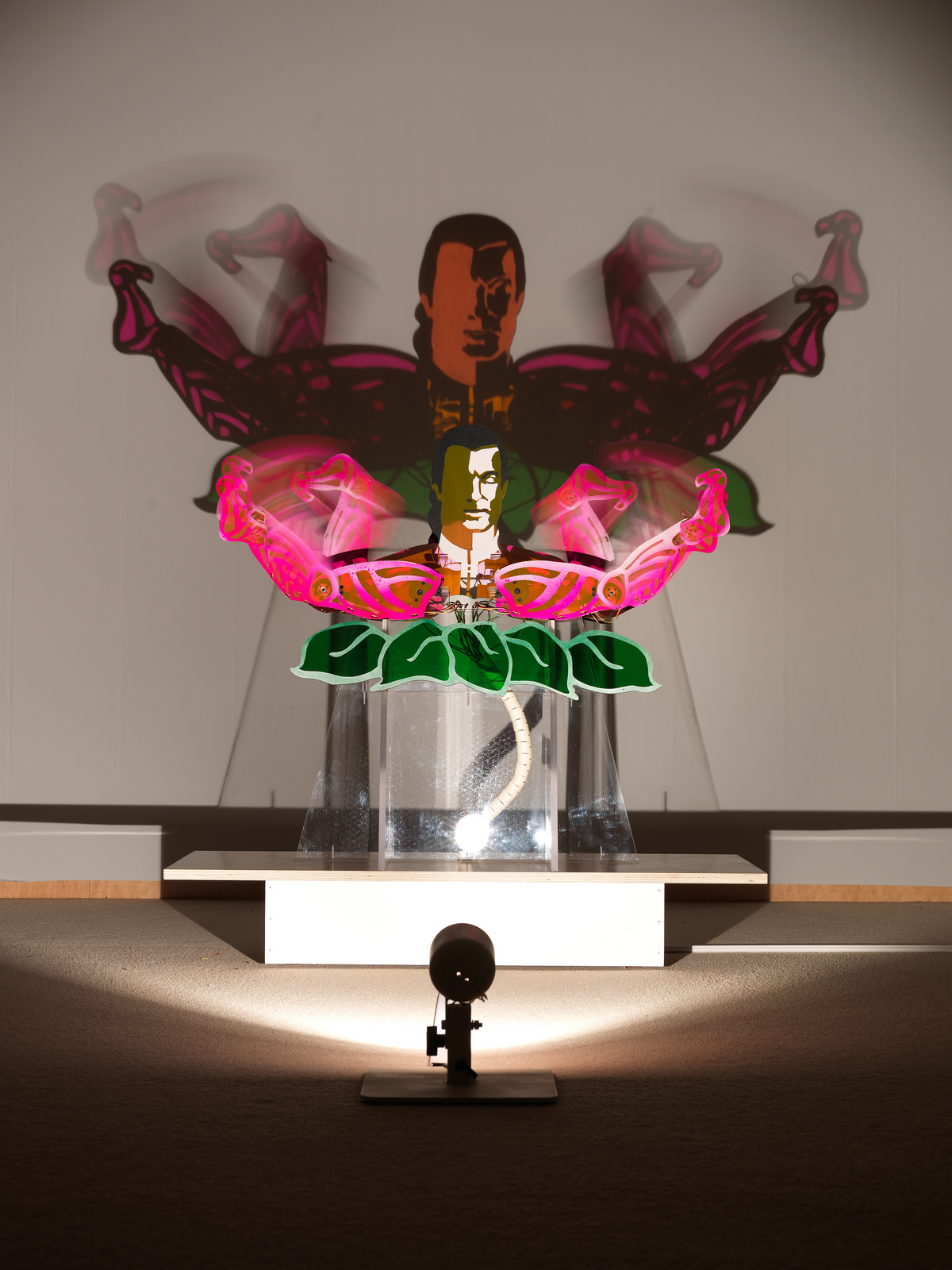 Enter the Lotus (with Steven Seagal) (2007)
'[Stern's] … kinetic shadow sculpture uses a mash-up of documentary material from online forums, clip art, youtube videos, midi music, electronics and hand made puppets. It mines the online gaming world at its paradoxical extremes: on one hand, an untenable perversion of everyday life spent slaying an endless stream of virtual monsters, on the other, an ultimate mirroring of the most familiar social dynamics. The struggles with masculinity, honor, aggression, faith, love and self worth are embroiled with the game world's vernacular aesthetics.' — Postmasters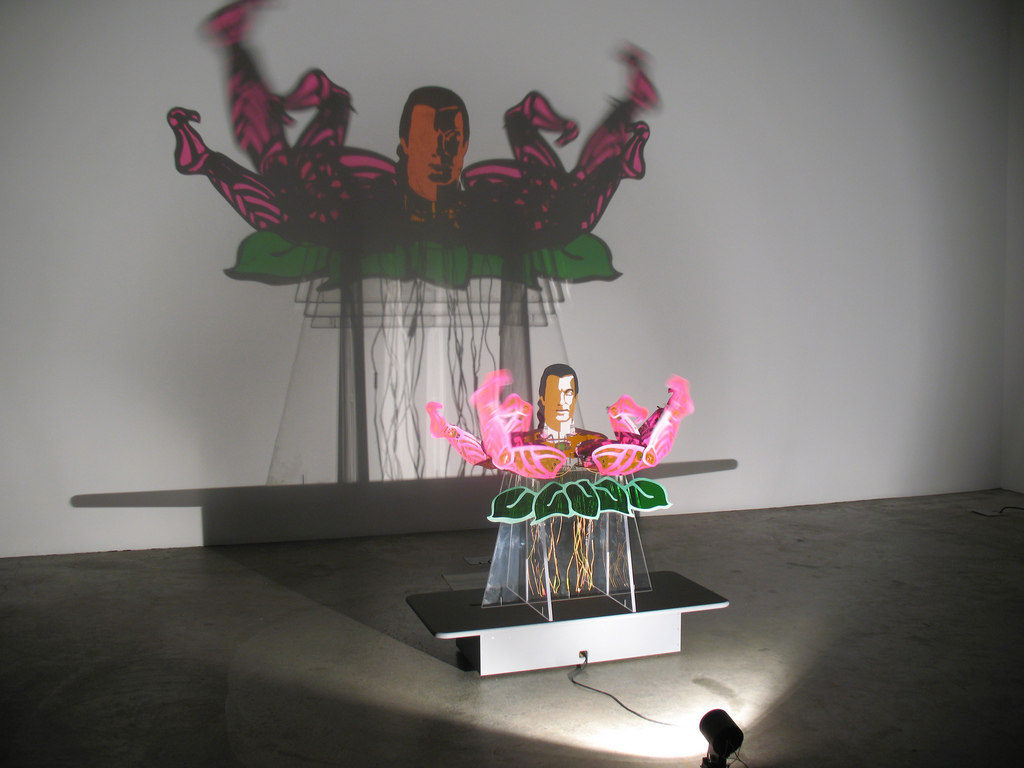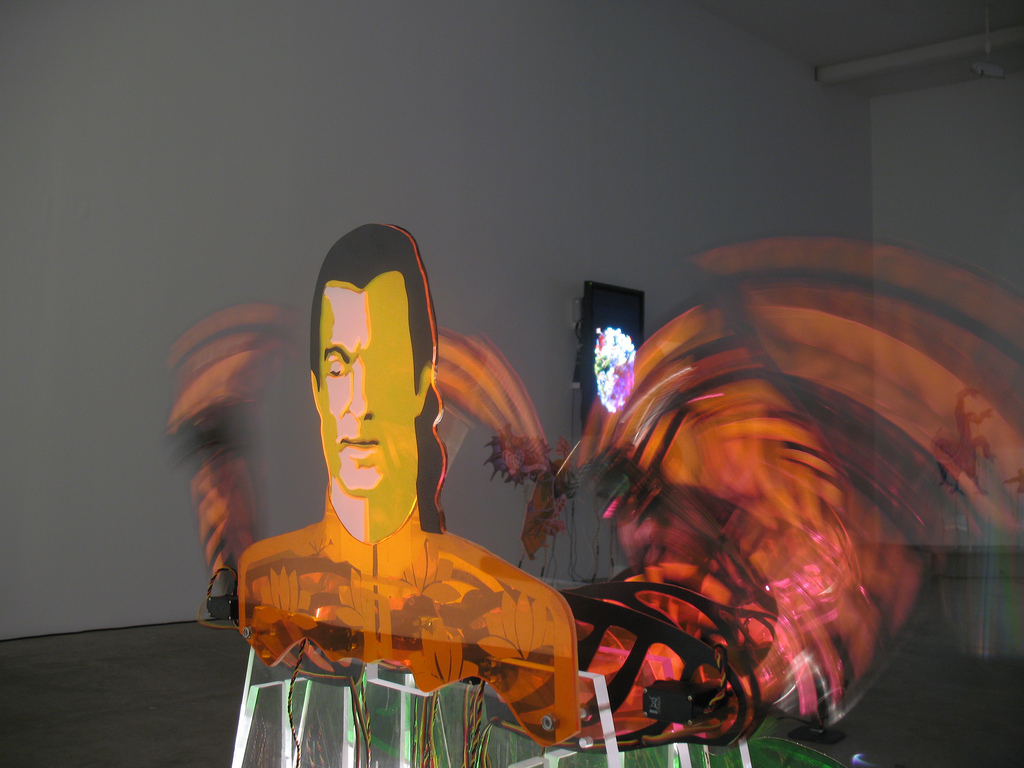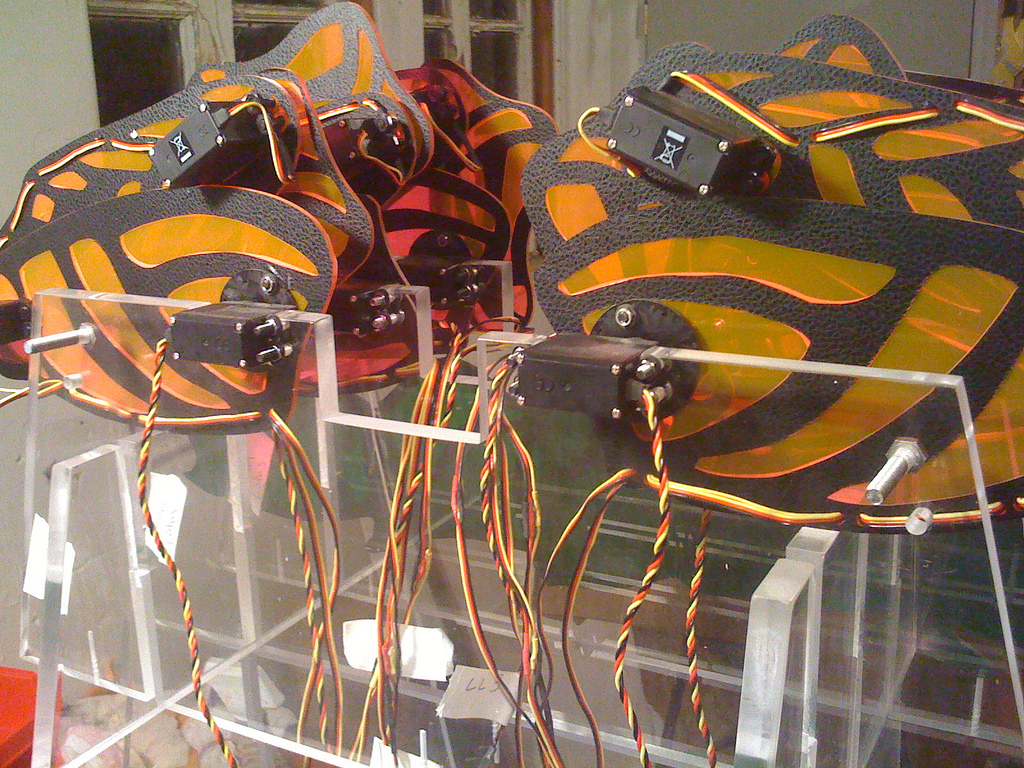 _______________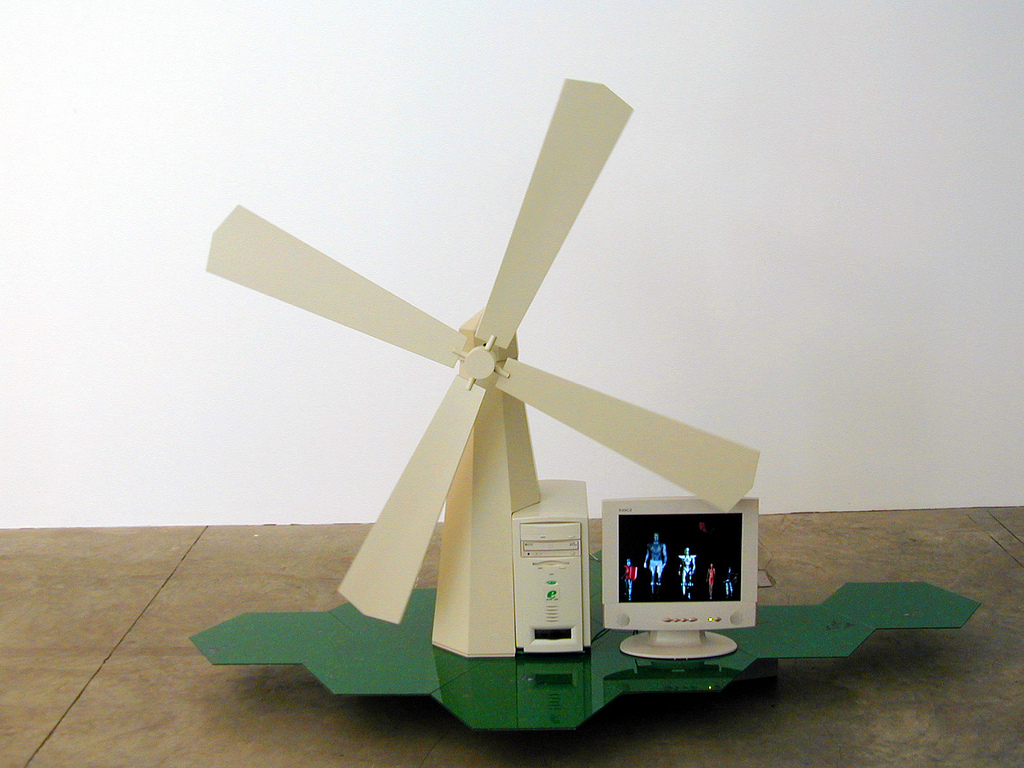 Crusade (2002)
'Keywords: Tolkien, Christ, Your Empire and Your Desktop

'Crusade – a mechanical windmill desktop spins on its axis looping a posse of medieval avengers and a MIDI sample of Led Zeppelin's "Kashmir".

'GodsEye is borrowed from the computer gaming term God's eye perspective which positions the player as a God/General/Wizard floating above the world – awarded total control over cities, armies and minions. GodsEyecosists of several computer sculptures that make up a techno-/neo-medieval landscape built around the functional hardware elements of a computer desktop environment: keyboard, mouse, monitor, tower, etc. Formally, it draws from the subcultures of custom computer case modifications, hardware hacking, computer game modification and sampling.' — ES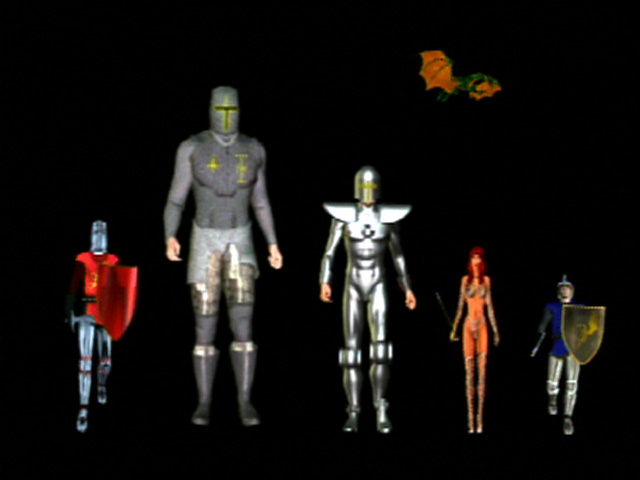 ______________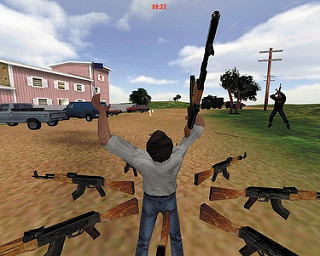 Waco Resurrection (2004)
Revisiting the 1993 Waco, Texas episode, gamers enter the mind and form of a "resurrected" David Koresh through a specially designed voice activated, surround sound enabled, hard plastic 3D skin. In an attempt to defend the Branch Davidian compound against internal intrigue, skeptical civilians, rival theologians and the inexorable advance of government agents, each player on the network plays as a "Koresh". Ensnared in the custom "Koresh skin", players are bombarded with sounds of government psy-ops, internal voices and the clamor of battle, and empowered to voice messianic texts from Koresh's exegesis of the book of revelation, wield a variety of weapons from the Mount Carmel cache and influence the behavior of both followers and opponents by "radiating" charisma. Waco Resurrection draws on the rhetoric of conspiracy theory, cult activity and apocalypticism to investigate the Waco siege as a cultural milestone. It addresses the multi-layered dynamics of a 51-day media-event that served to mobilize the militia movement, radicalize Timothy McVeigh and cause a re-evaluation of the role of religion in society.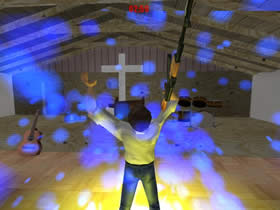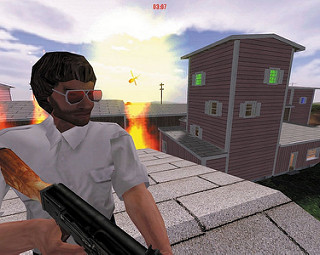 _______________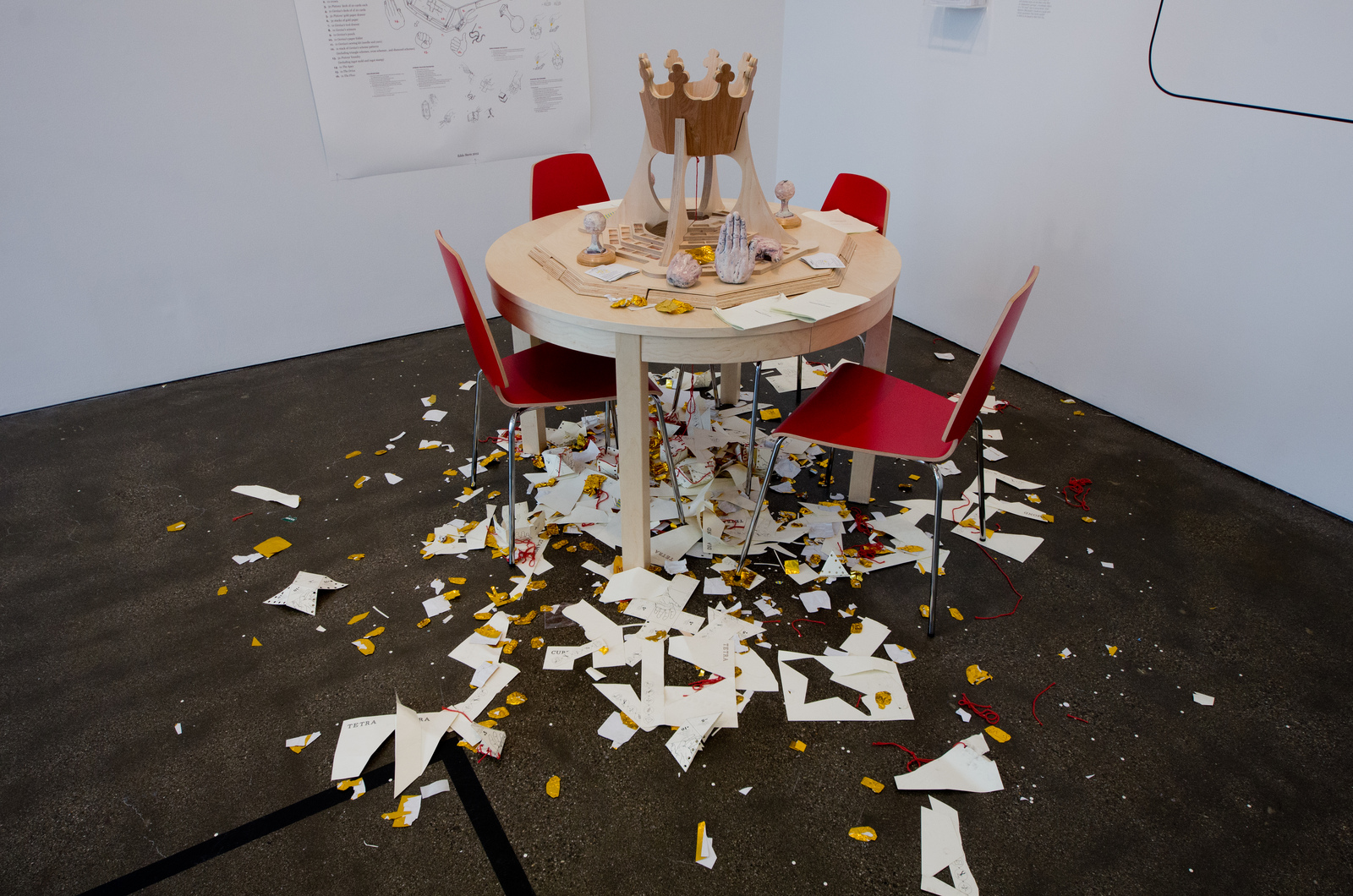 Money Making Workshop (2012)
'Money Making Workshop is a role playing game for 2 to 4 players. One player plays as Genius and the others play as Pistons. The game lasts 13 rounds, about 25 minutes. Genius plays against the Pistons. Be aware that completing the game is going to be a challenge, but be assured that all of your hard work will pay off in the end.' — ES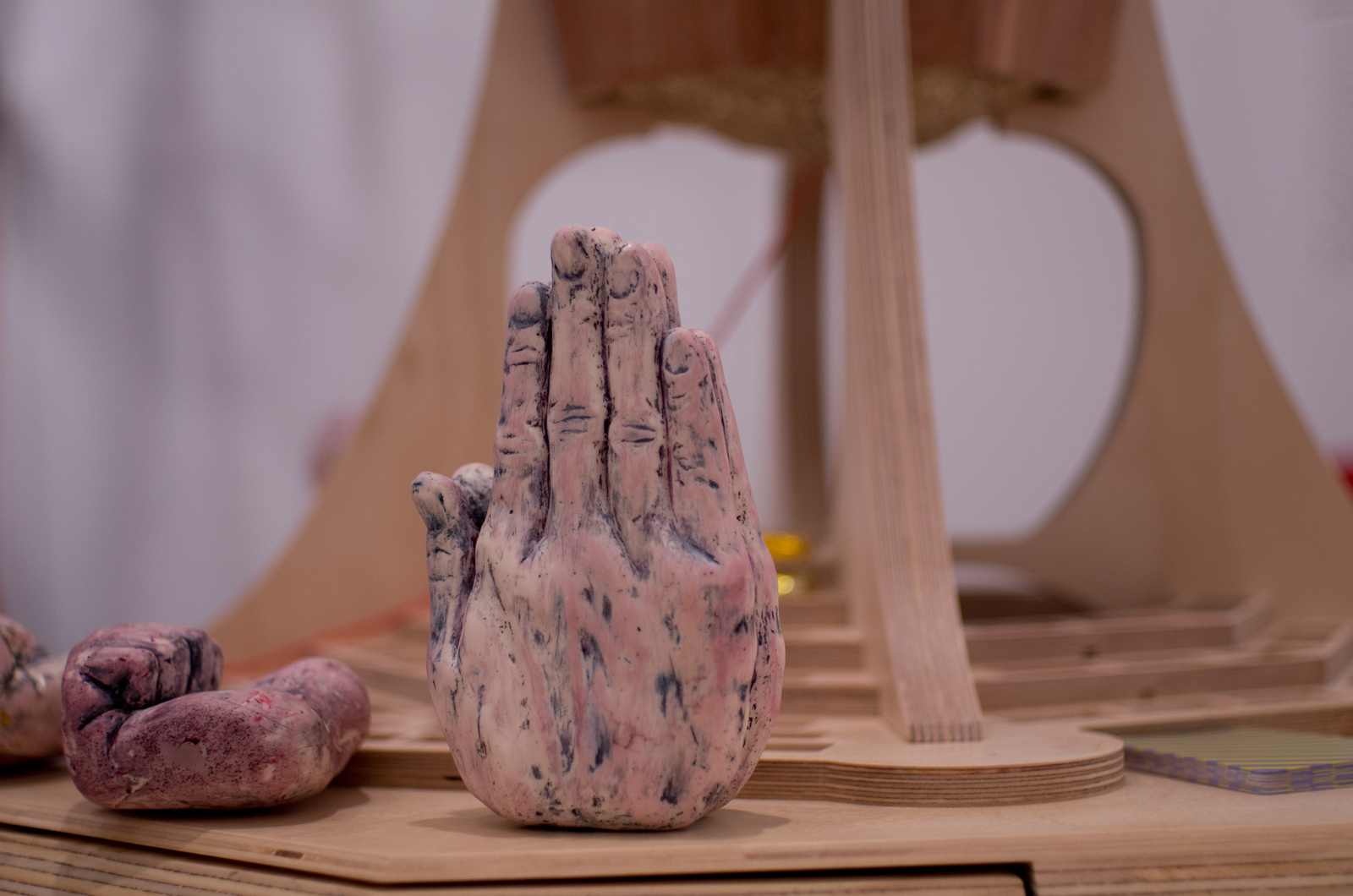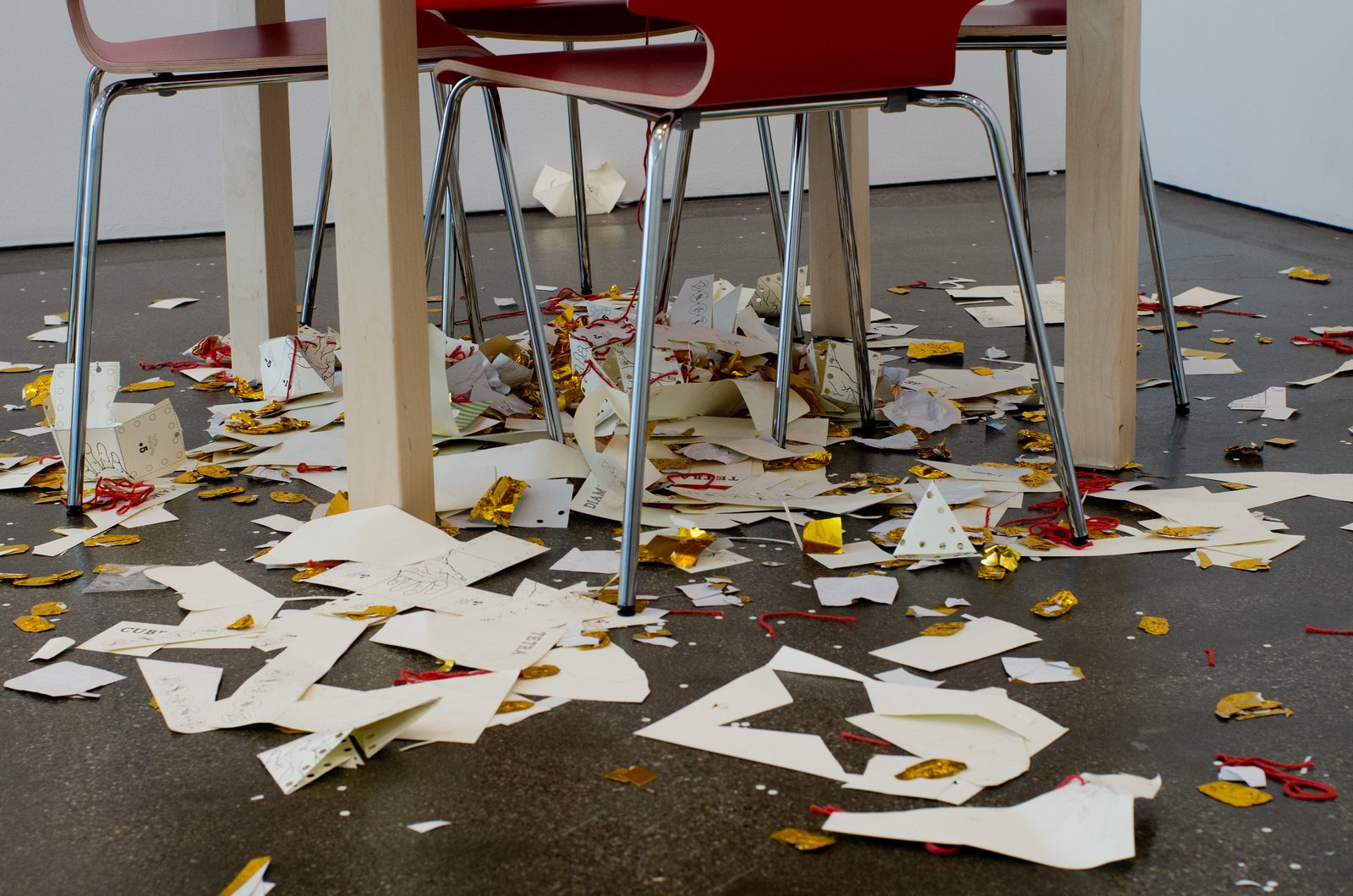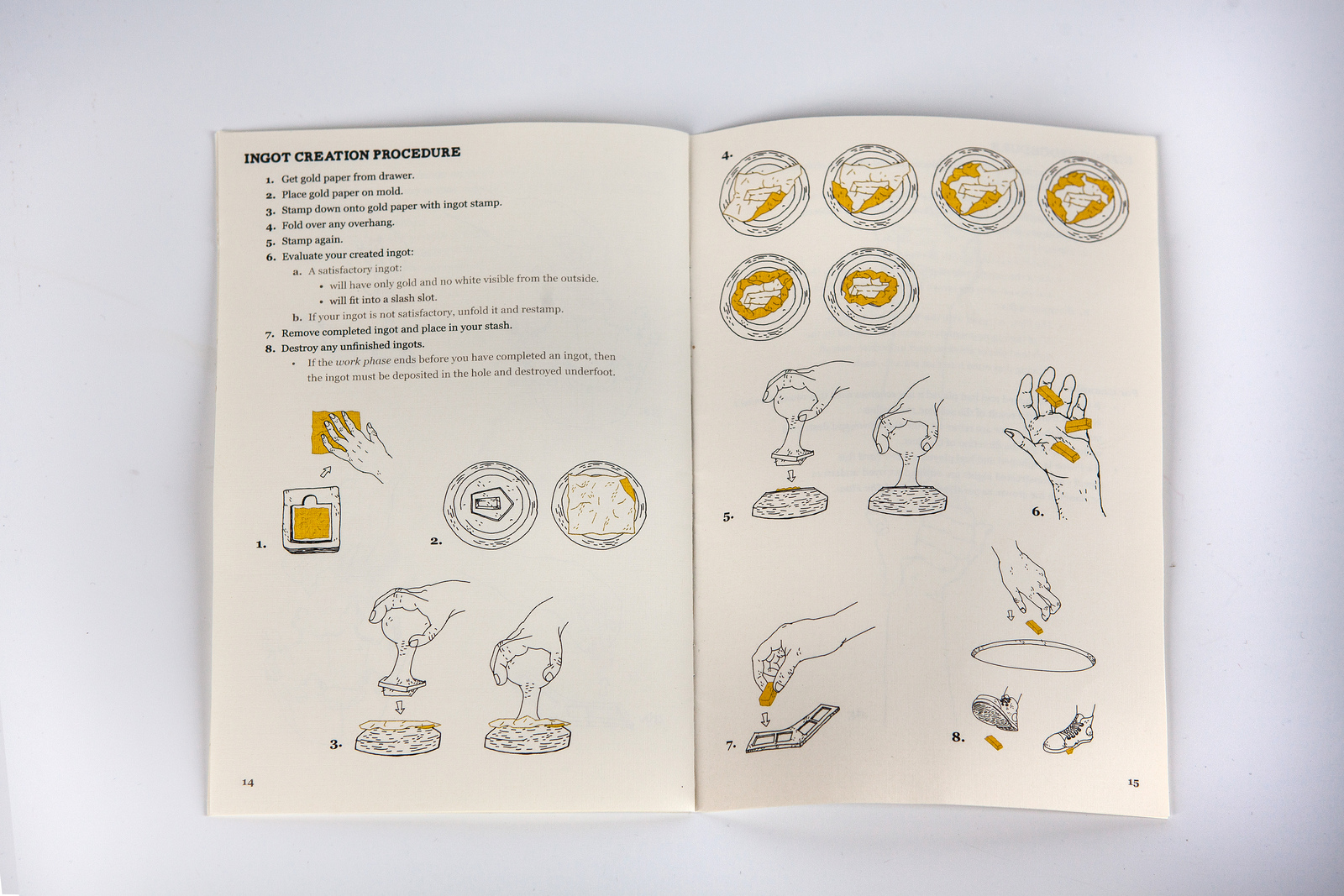 ______________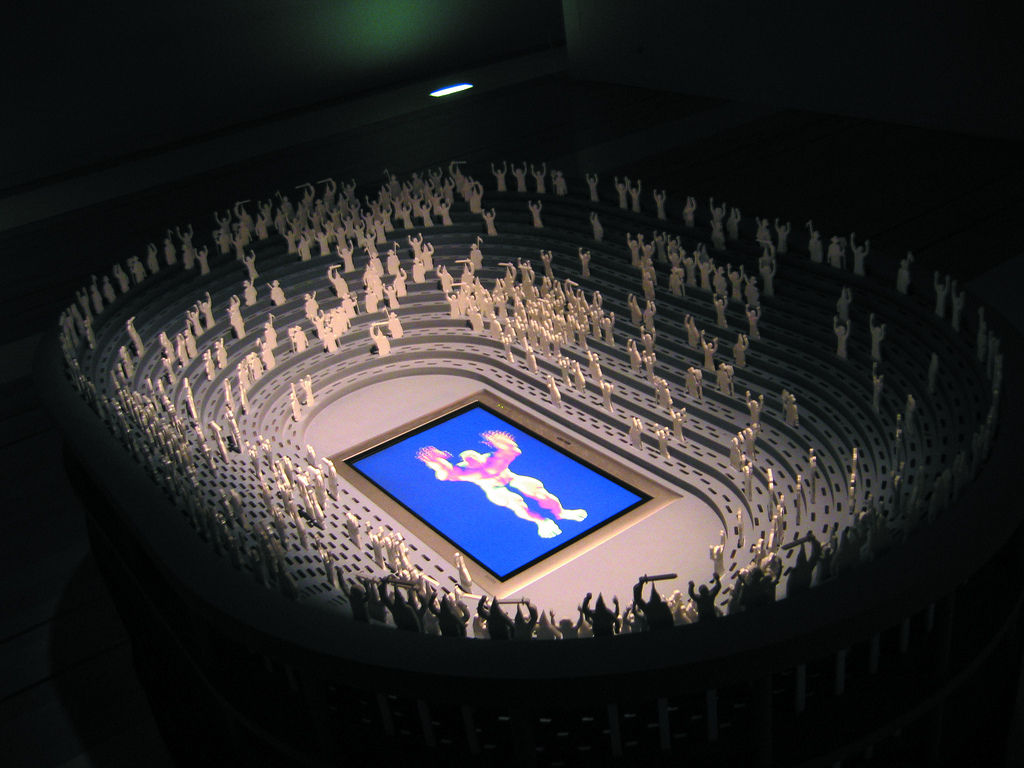 Hatewave (2004)
'A clan of templar, farmers and champions gather to greet the future

'A mechanical crowd does the wave

'Their giant prays' — ES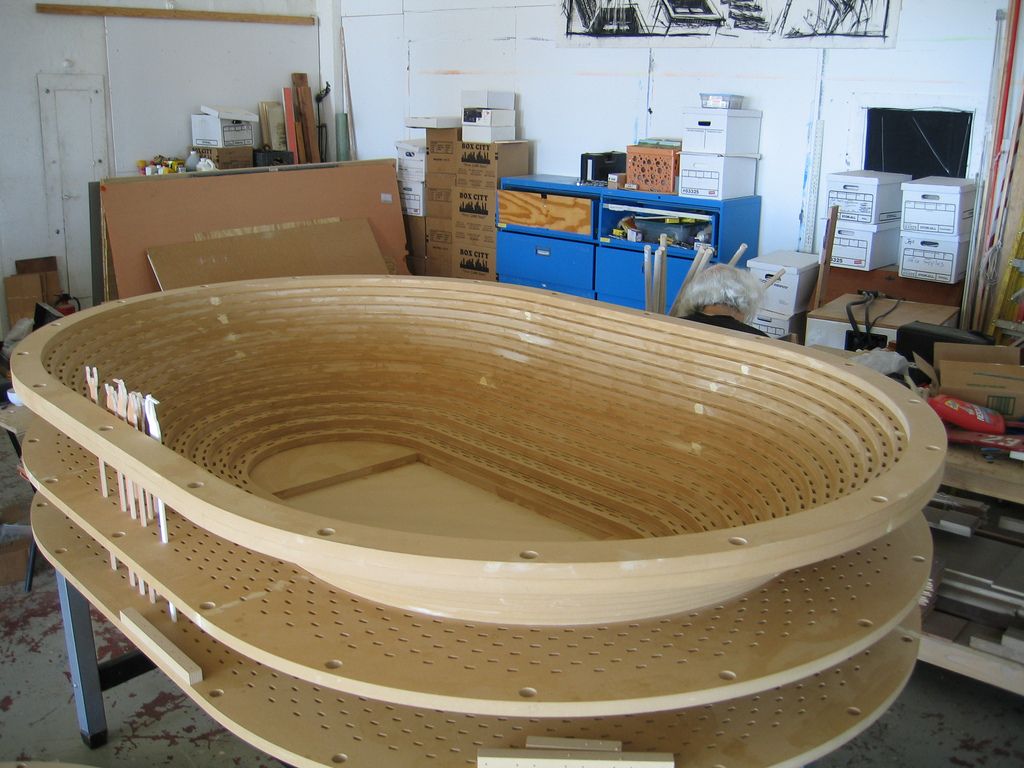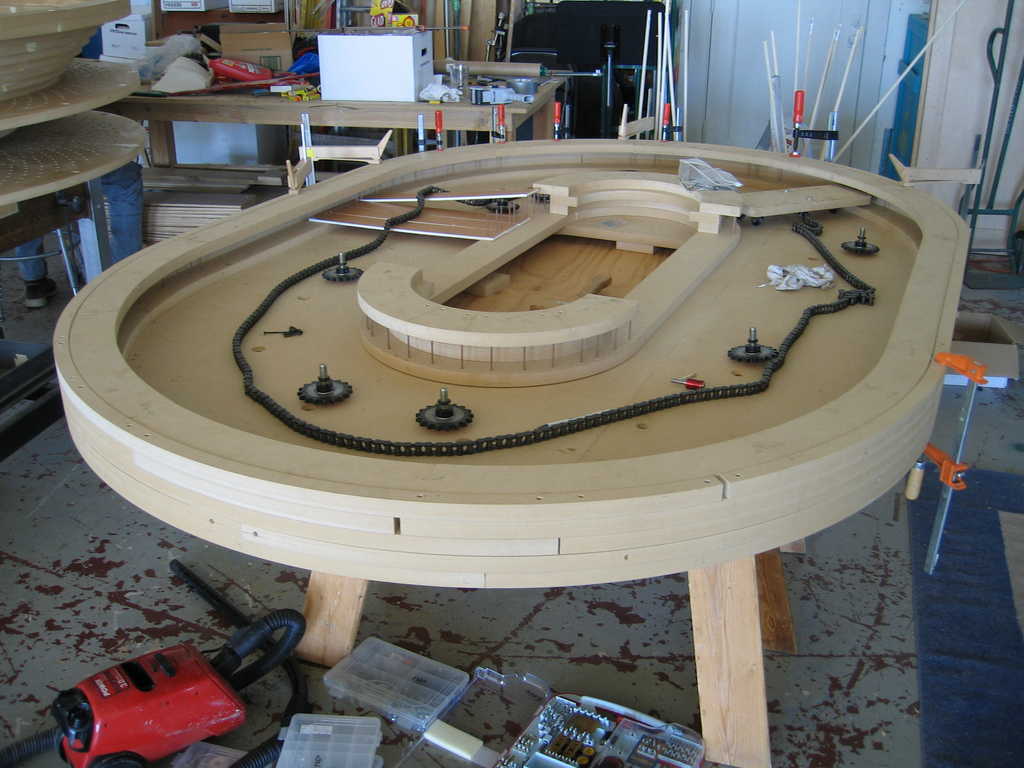 _____________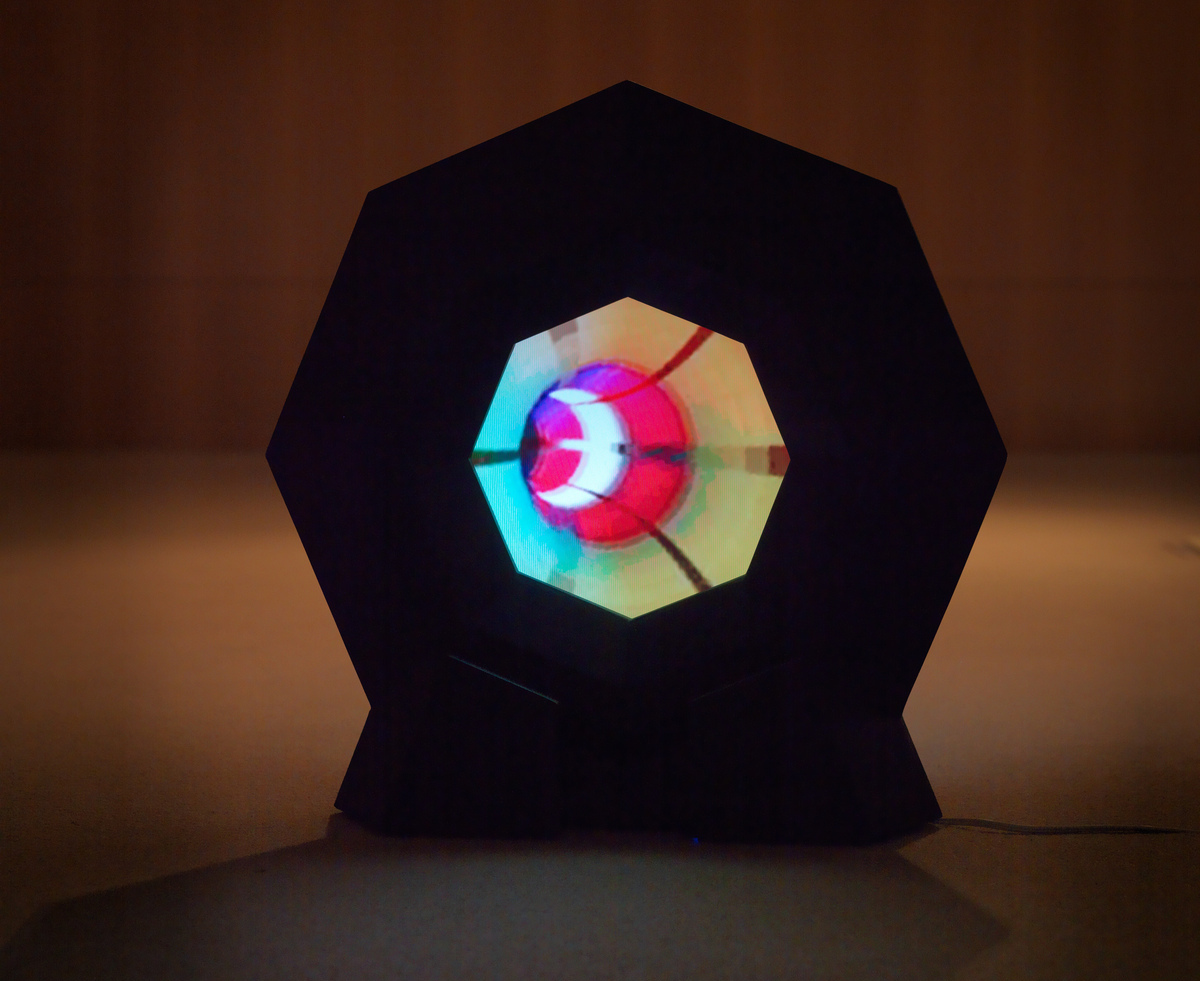 Fake Portal #4 (2012)
'Wood. Electronics. Video Loop.' — ES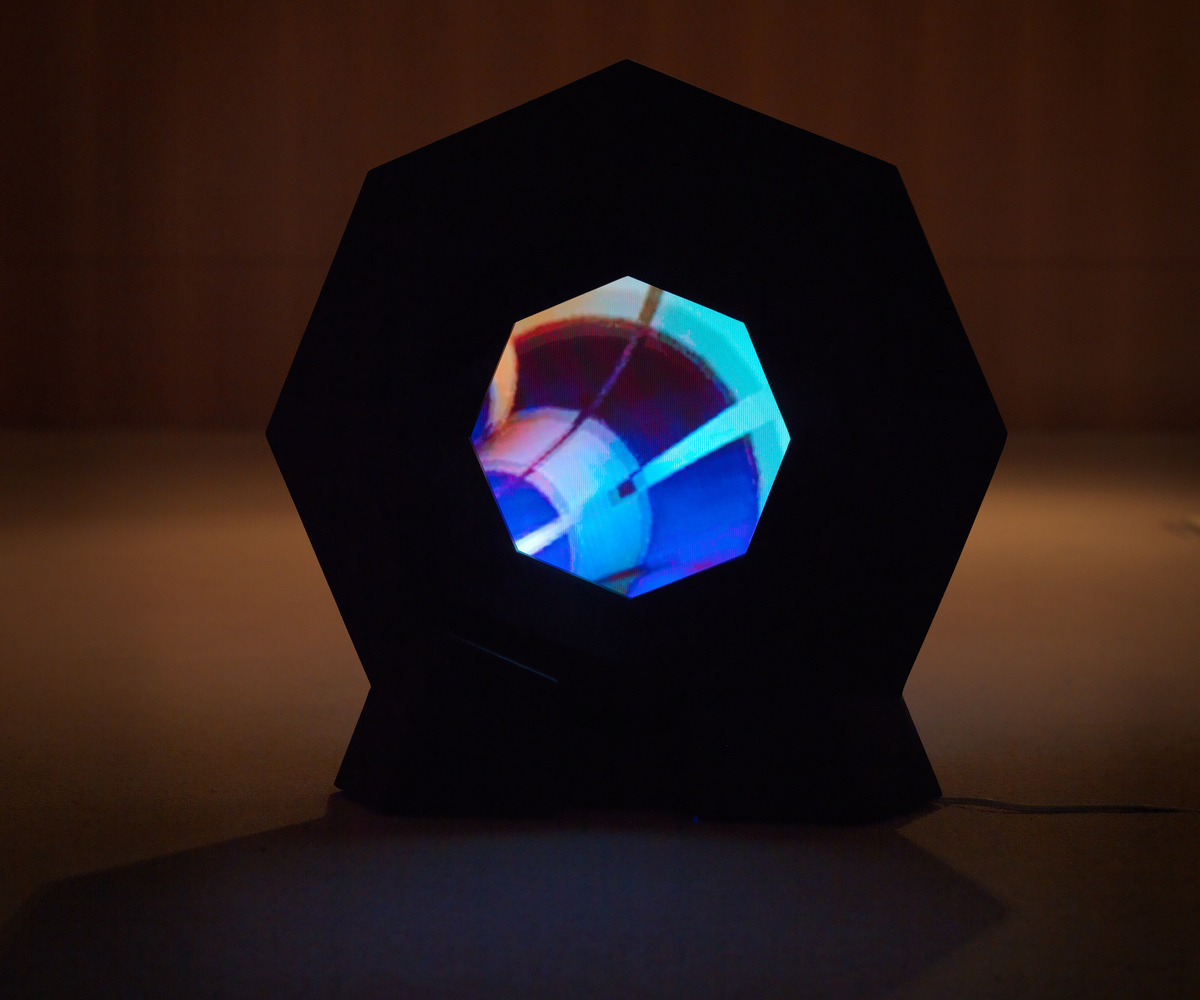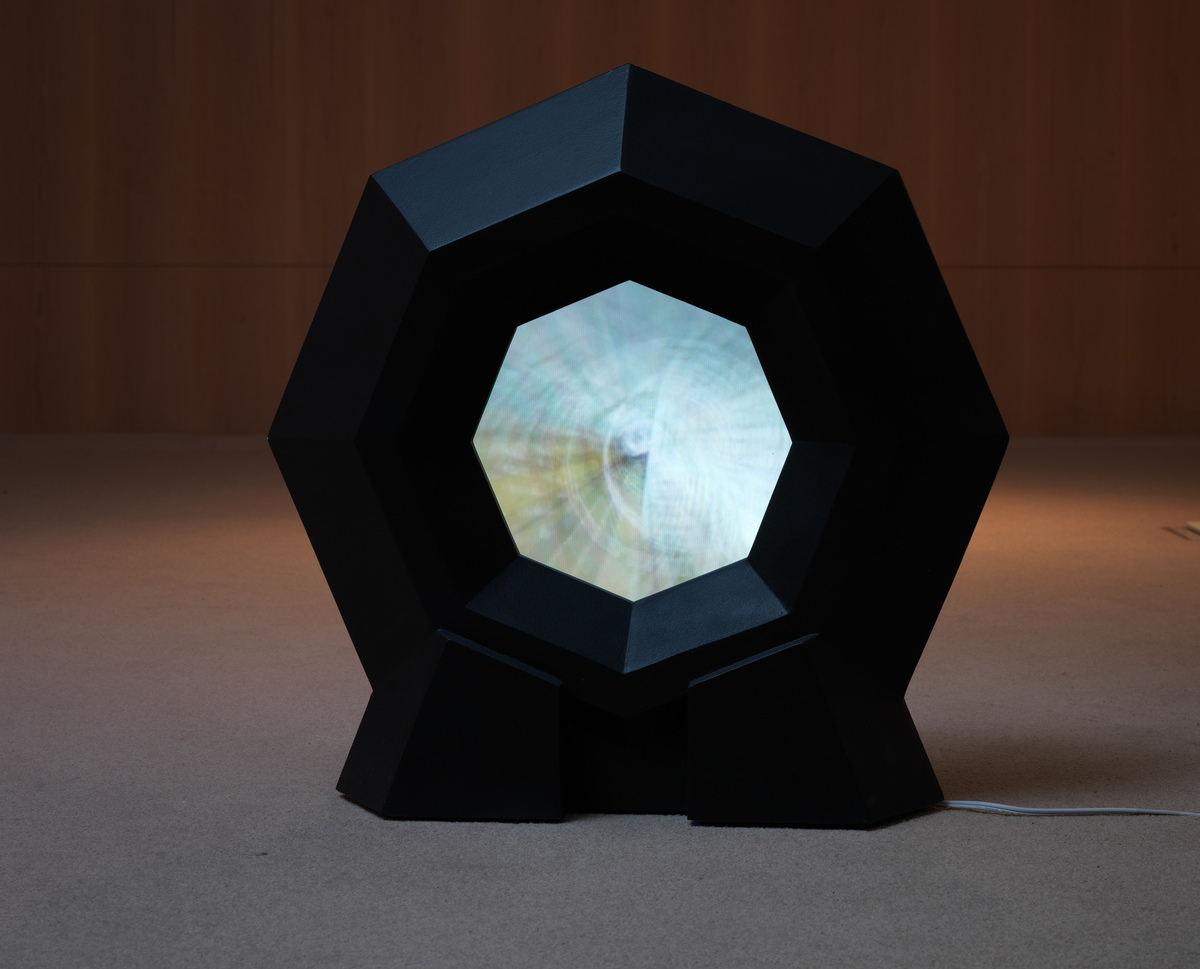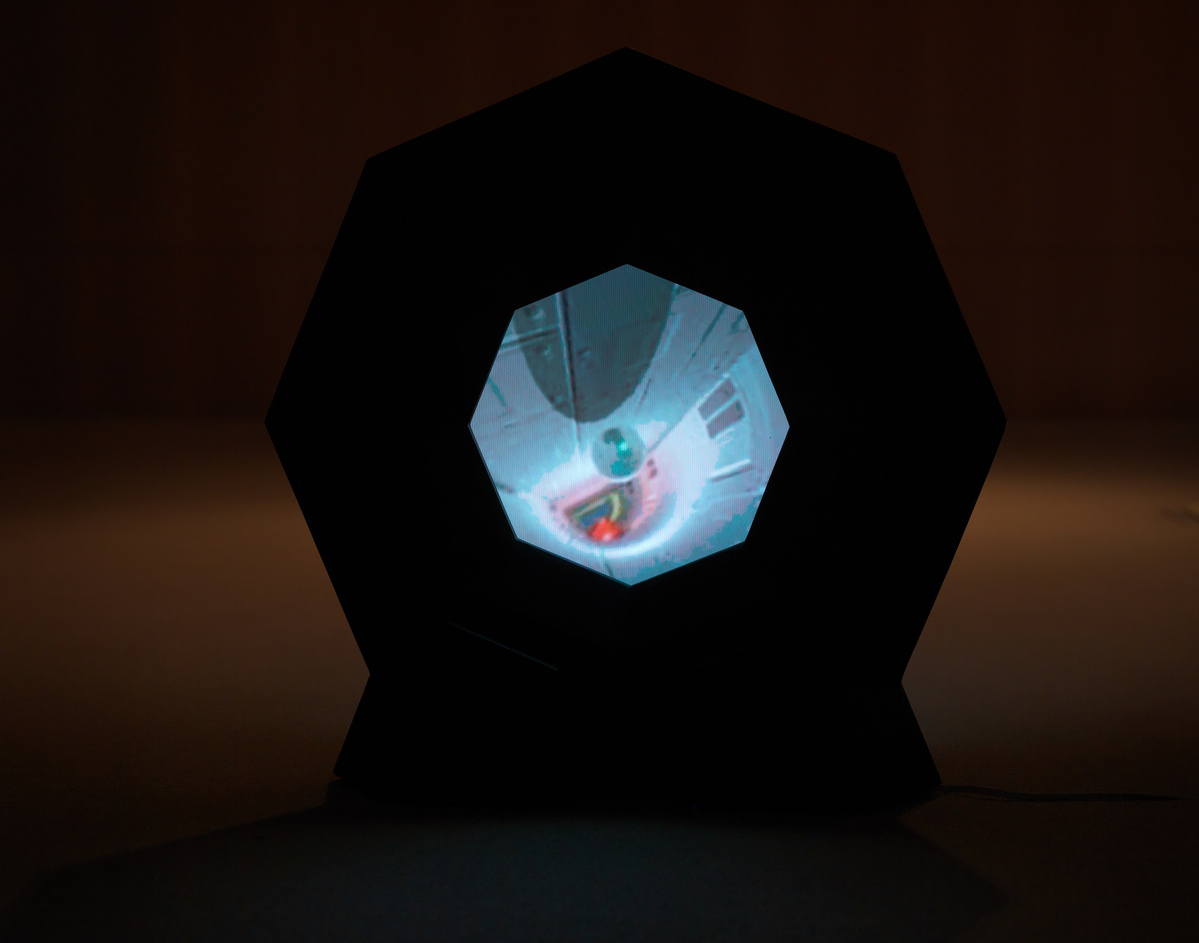 _____________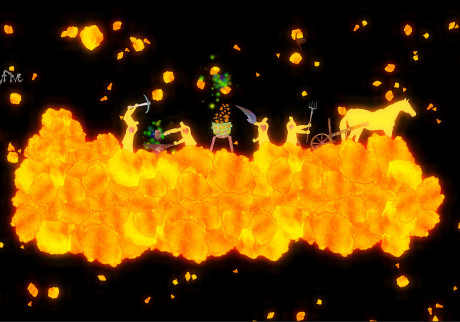 Goldstation (2012)
Goldstation's keywords: bluework, whitework, Goldenwork; sweat & gold, dust & space; pickaxe, cauldron, bellows & ingots; survival of the fittest & progress to the right.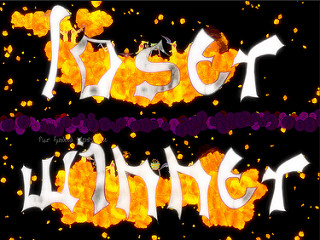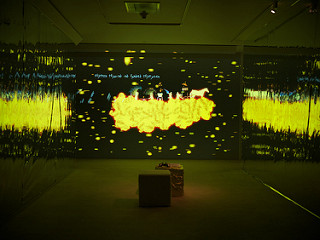 ____________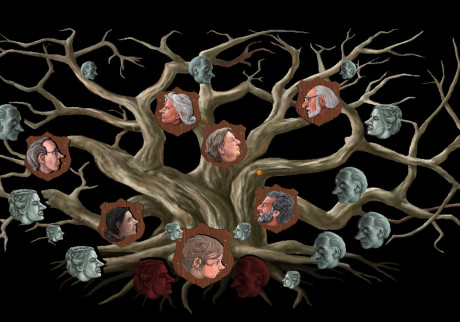 GoldenStern (2014)
Goldenstern is a pachinko-pinball game played amidst the the Stern-Hutchins-Atlas-Lynch-Lanister family trees. Included are portraits painted by Jon Haddock of Helman Stern, Levia (Atlas) Stern, Eddo Stern, Jonathan Hutchins, Mary (Lynch) Hutchins, Jessica Hutchins, Jem Stern, Tywin Lannister and Cersei Lannister The gameplay involves guiding gold coins towards Jem Stern using the heads and noses of the older family members.
Goldenstern is part of a series of short-form computer games loosely bound by interpretations of portraiture in game form. Visually, these games explore an expressionistic / eclectic aesthetic – the result of visual experiments and collaborations.
How to Play:
The goal is to catch the coins on Jem's nose located at the base of the family tree.
Use left bumper to control Hutchins heads on the left.
Use right bumper to control Stern heads on the right.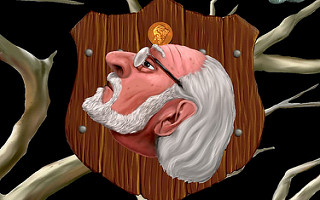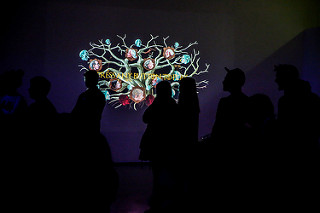 ___________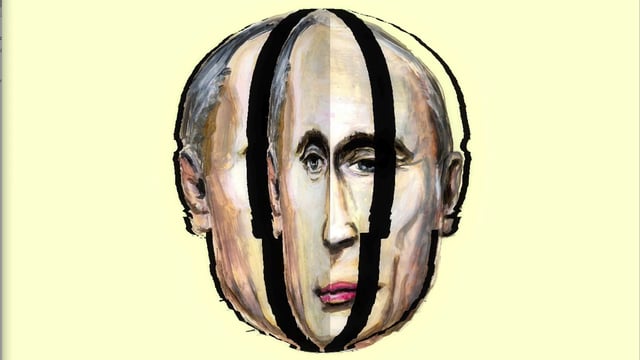 Still Life with Putin (2014)
The goal is to move Putin through as many rooms as possible without hitting any objects, doorways or walls . – Each time you complete a room a new randomly generated room is attached.
___________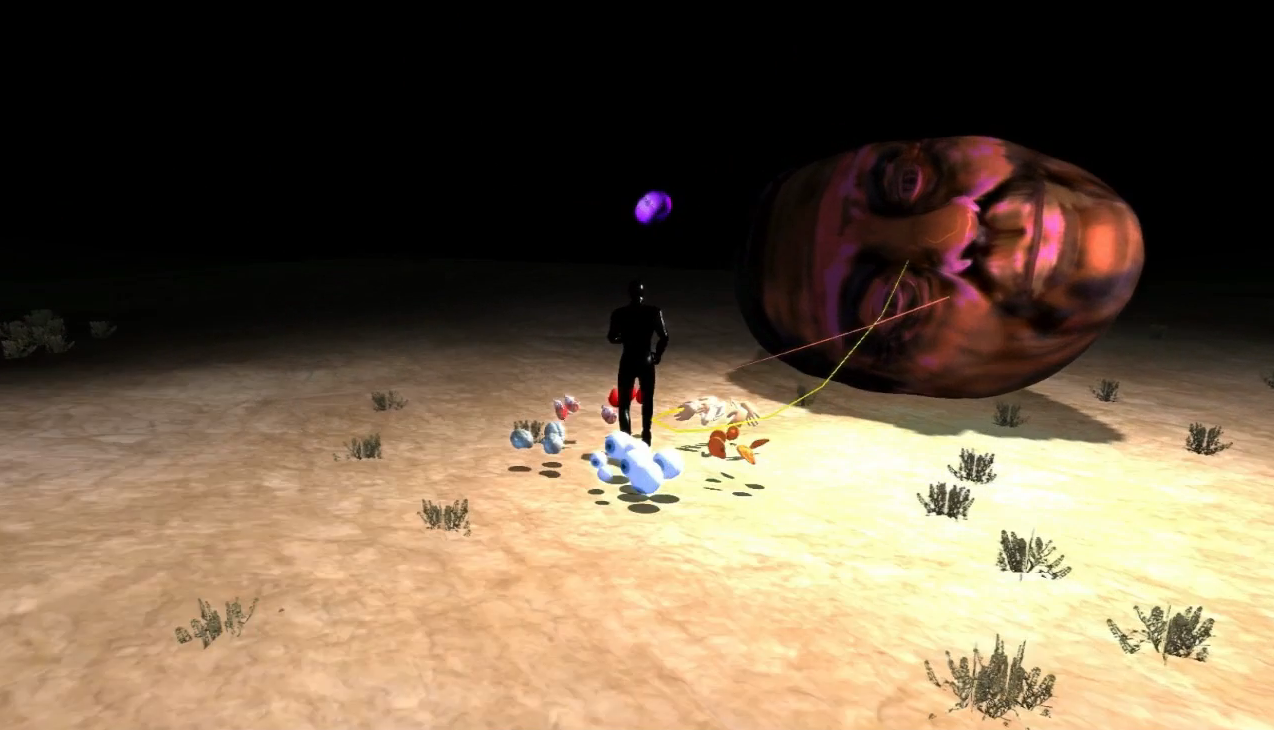 Darkgame (2005 – ?)
'Around 2005, Eddo Stern began work on Darkgame, a virtual-reality game that uses haptic technology, which incorporates players' sense of feel. Players wear a headset with small motors embedded into pressure points, giving them tactile feedback, allowing them to sense, for instance, that someone is following them. As you play, you can either gain or lose sense of sight, hearing and touch. The first headset Stern designed included a black head-covering, because images of John Walker Lindh, the "American Taliban" who was famously transported with a hood over his head, had seared their way into his memory (though the new headset includes no such covering).
'Players who are already hard of hearing or unable to see can opt to give up hearing or sight from the start, in exchange for other heightened senses. The latest version of the game debuts in his Young Projects exhibition, and Stern has been testing this version at the Braille Institute in L.A., where few of the sight-impaired volunteers have ever played multiplayer games that involve a joystick. Games like that, which dissolve the differences between the senses, just don't exist. But this game has a life outside the screen.' — LA Weekly
____________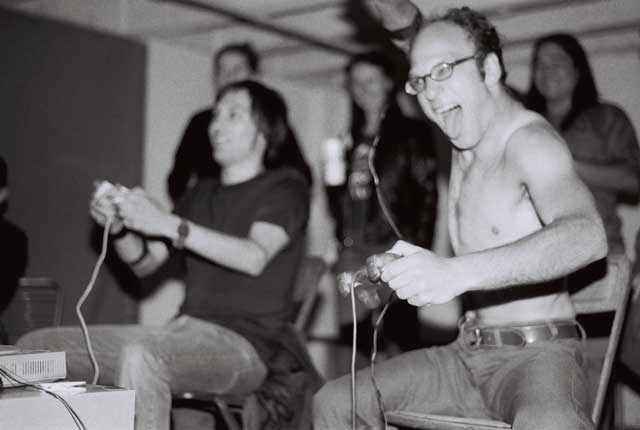 c-level (2000)
C-level was a cooperative public and private lab formed to share physical, social and technological resources. Its members were artists,programmers, writers, designers, agit-propers, filmmakers and reverse-engineers. Part studio, part club, part stage and part screen; C-Level was located in a basement in Chinatown Los Angeles and played host to various media events such as screenings, performances, classes, lectures, debates, dances, readings and tournaments.
Who was in c-level: Karen Lofgren, Christina Ulke, Cyril Kuhn, Eddo Stern, Jason Brown, Jessica Hutchins, Mark Allen, Michael Wilson, Marc Herbst, Peter Brinson
*
p.s. Hey. ** _Black_Acrylic, Hey. I don't think I know the stuff he makes as James T Cotton. I'll find that, thanks. And for the look at that show Ryan Gander curated. ** David Ehrenstein, Hi. Well, then I'll be even more happy to ignore it. Ha ha, had you revealed yourself as an Eli Roth fan, I might just have shit my britches. ** Steve Erickson, Hi. I'm happy you like the E Ruscha. He's an old friend of mine. He's put out a lot of really interesting music under various monikers, most recently Secret Circuit, but this is his first record under almost his real name, and I think it's his best yet. JPEGMAFIA is really something. His 'Trump' track got a lot of attention, at least in my field of vision. Taking it too seriously is just taking the bait. ** Sypha, Hi. Ah, that explains your 'boob' thing. Or begins to. Sneaker Pimps, whoa. You're doing some heavy digging there. ** Nick Toti, Hi, Nick. Oh, man, I'm so sorry to hear about the accident with your wife. I won't ask further, but I hope she's doing okay now, and of course you too. On the very other hand, that's really excellent news about the screening in Chicago! Congrats to the wise programmers! And I'm very curious about the secret project when reveal time comes. I would be 100% thrilled about and into doing a 'welcome to the world' post about your film, yes, absolutely! Yeah, put it together, and if you need any help or input or anything from me, obviously just ask. Thanks for wanting to do that. That would be great! ** Wolf, Oh, gosh, I should have just googled that equation, shouldn't I? What a dope. And now I'm chuffed into a human-beet hybrid by the honor. Thank you, hairless hairy one! The Efrim stuff is fairly different than the GSYBE stuff, spacier or more, I don't, mutedly what it is, but, yeah, very good, I think. New flat! Where? Okay, the prospect of seeing London through your windows makes it itself seem refreshed and, gosh, even exciting? Wow. Scones! The London Dungeon! ** Jeff J, Hi, Jeff. Sorry the work you've been swamped with is just of the lifesaving sort. Uh, Lynne's new novel is very her, writing wise, but I guess it's less pointedly focused, more built through digressions and inter-connectiveness therein. I'm still amidst it, but I love it. I think it's definitely up there with her best novels. I've dipped into the new Breeders, and only dipped because I'm in a heavy crunch to get a script I'm working on with Zac in shape by a very looming deadline, but it has sounded pretty manna-like so far. You? Ha ha, what a dream there. Wow. Even I who co-made the film can't begin to imagine if that would work. The sales agency people are currently off in the world — one in the US, one in Hong Kong — trying to drum up interest in the current films they're handling, ours included, and we're going to have a big meeting with them next week to find out what's what and where things are going. ** Kiiitn, That's a good twist too. Really? The Paris metro is like going back in the womb, which, okay sounds scary, but I meant in the comforting sense. You probably won't freeze to death. I think spring has done its sprung number. ** Misanthrope, Good to hear. About your cold. Mine might be giving up the ghost finally. Might. Tiffany, ha ha. Maybe it's just me but that seems like one of the more sadistic names that you could name a kid. Well, you can tell your friend I haven't seen even trailers for any of the 'Shades' films, so, theoretically, I might fall to my knees and vomit up all my internal organs in awe if I ever see one of them. ** Kyler, Hi. Oh, that does like quite good news, especially since you seem to be perfectly gung-ho about the revising. Yeah, sounds potentially just like the best news ever, buddy! Nose to the grindstone. That's where mine is. ** Okay. I revived this Eddo Stern post because he is one of my favorite contemporary artists, and, for my money, the most brilliant artist working with video games as material. And the actual video games he's designed are awesome too. So, naturally, I urge you to explore his work today. Deal? See you tomorrow.