* (restored)
_____________
Cidade Albanoel (Paraty, Brazil)
If you like your Christmas-themed amusements to have a little more edge, then this derelict Santa Claus theme park in Brazil is for you. The vast park, where construction began in 2000, was intended to be spread over 38 million square metres, but was never completed after the Brazilian politician who came up with the idea was killed in a car crash right outside its entrance. The site remains filled with gradually decaying Santa figurines, rusty reindeer rides and crumbling candy cane turrets, making it feel more eerie than festive.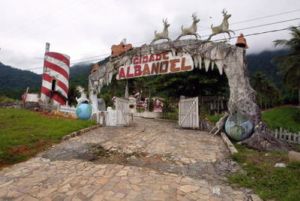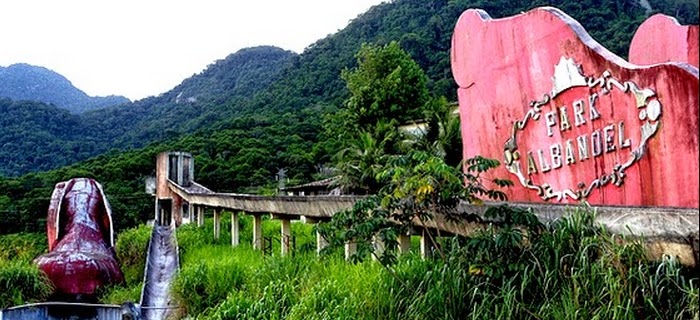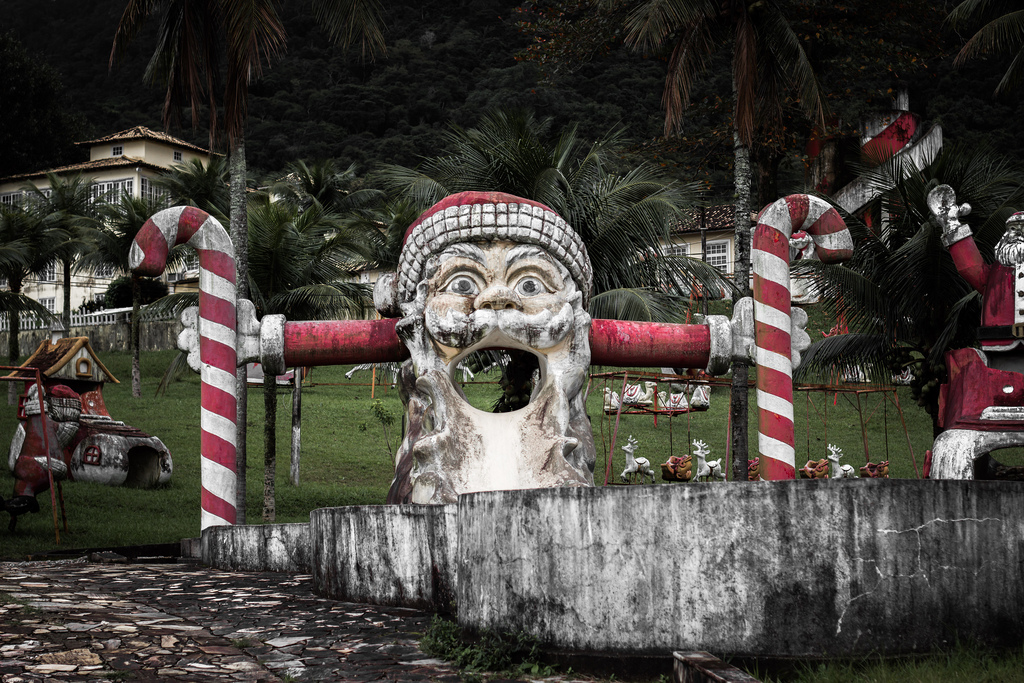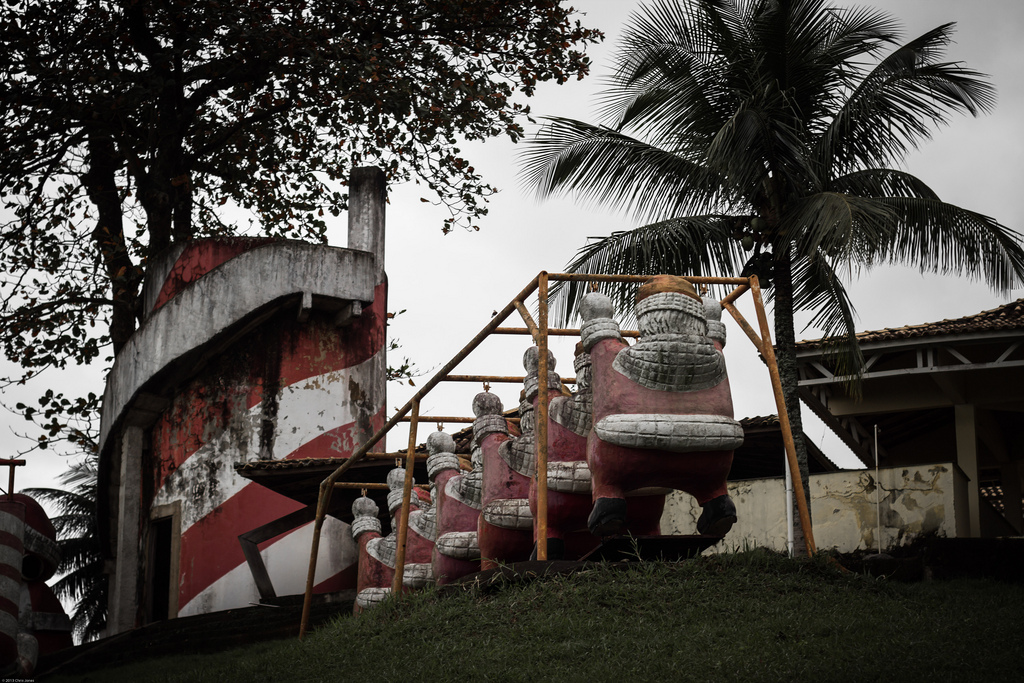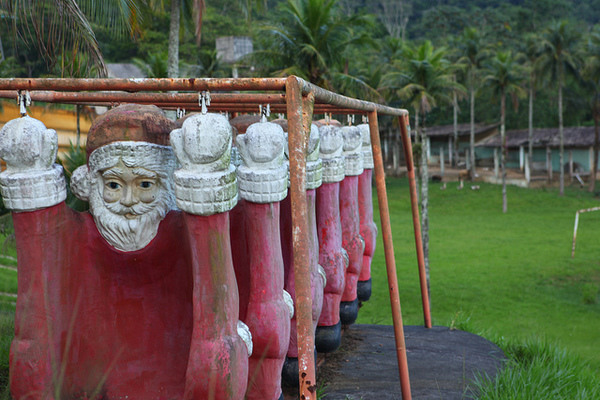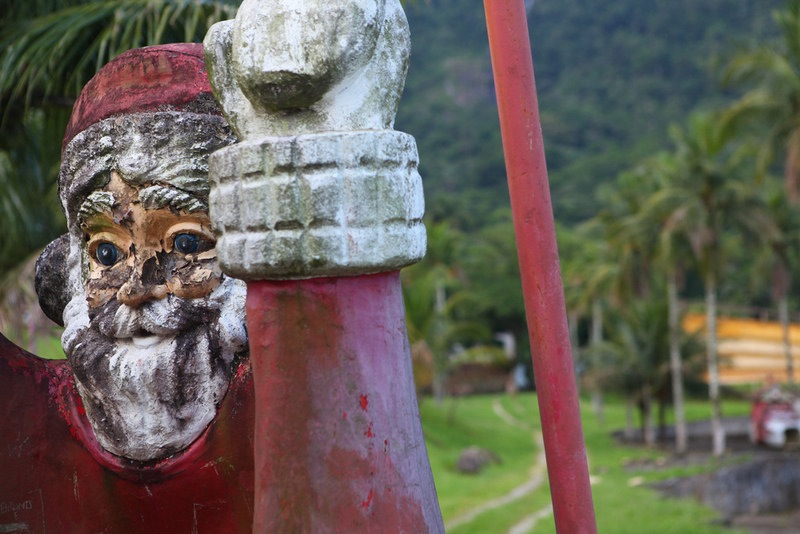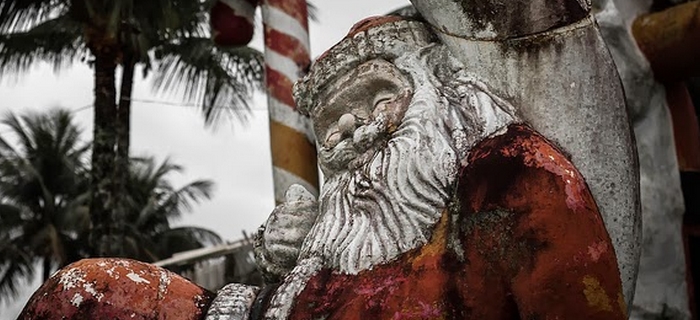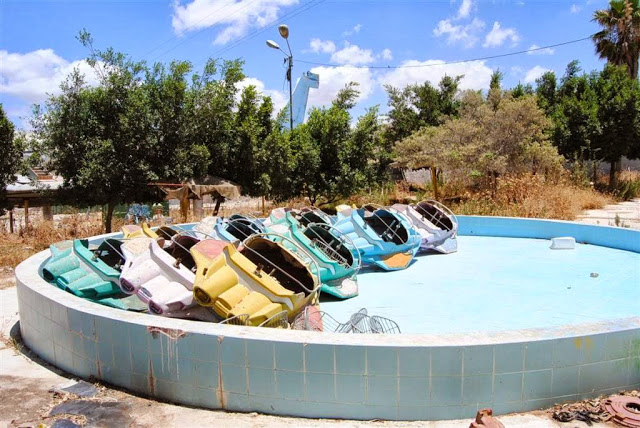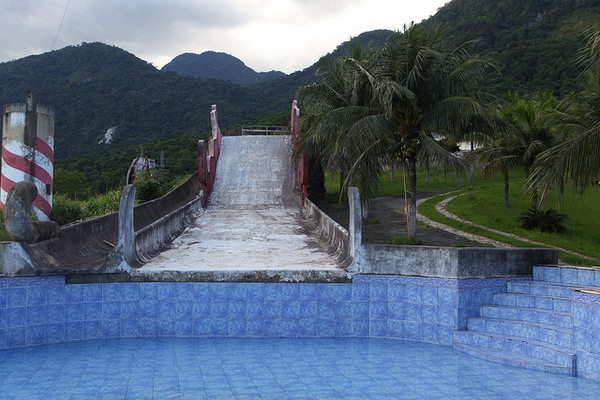 _____________
A Winter Wonderland (Milton Keynes, UK)
Queues for miles, outrageous prices and a melting ice sculpture: it wouldn't be Christmas without another tale of a disastrous "winter blunderland". Families who tried to attend the Christmas Wonderland event in Milton Keynes were promised an "evening of enchantment and adventure". Instead of which they were met with the bizarre spectacle of what appeared to be a man in a wheelchair on fire. Organisers took down their Facebook page after it was inundated with complaints, with some visitors saying they had queued for two hours to get in, only to see some melting ice sculptures and "just fairy lights hung over some trees".
______________
Santa's Land USA (Putney, Vermont)
You won't find a brochure for Santa's Land USA easily in Vermont. The official Vermont Attractions Map does not list it. It has no billboards. Even the publicity material for Santa's Land USA's home town, Putney, VT — which carries glowing descriptions of local businesses like Basketville and the Putney Food Co-op — fails to mention Santa's Land USA. The entire attraction, which covers many acres of pine-shaded woods, appears to be run by five people: the kindly lady in the gift shop, the guy who sprints between the Sweet Shoppe and Candy Cane Cupboard, the train engineer, the kiddie ride attendant, and Santa. The first thing that catches our eye when we enter the park through the fairyland cottage gift shop is a huge blob of discolored white stuff lying near a little pond. What is it? Fake iceberg? A wad of funnel cake that fell out of Valhalla? The TV in the kid's video theater in Santa's Arcade shows nothing but electric snow. We walk up the hill to the quiet of Santa's House, and can see red legs through the doorway. Santa sits, motionless. We assume he's a stuffed dummy. Then a truck klaxon echoes through the woods — the over-the-top horn for the tiny Alpine Train — and Santa jerks to life. "Ho ho," he says groggily. "You caught Santa napping." The next words out of his mouth startle us even more than finding him asleep. "You look like prosperous gentlemen. Would you like to buy Santa's Land?" Santa says that the park's current owner wants to sell the place. The owner's pumped a lot of money into its electric wiring and septic system — over $100,000 by Santa's guess — but the right buyers have been as elusive as flying reindeer. The manager abruptly left a couple of weeks ago, and the place is currently run by the multi-tasking Sweet Shoppe guy. "The original owners — I forgot their name, I forget everybody's name — built it. There used to be an airstrip here. For the war, you know. It's not here any more." Santa recalls that a family named Brewer purchased the park in 1970 and ran it for almost 30 years. "This place was Mr. Brewer's pet. It did quite well for a few years, but then it sort of petered out. They lived up there, in the Igloo Pancake House," Santa says, pointing into the woods. "Before it was the Igloo Pancake House. If you take the train, and get off at Pancake Junction, you'll see it. It's an igloo-type thing." Note: Santa's Land USA closed on Dec. 18, 2011.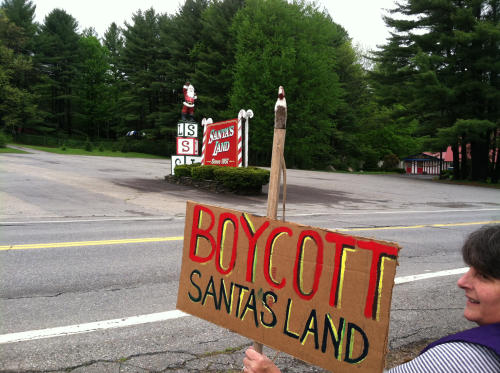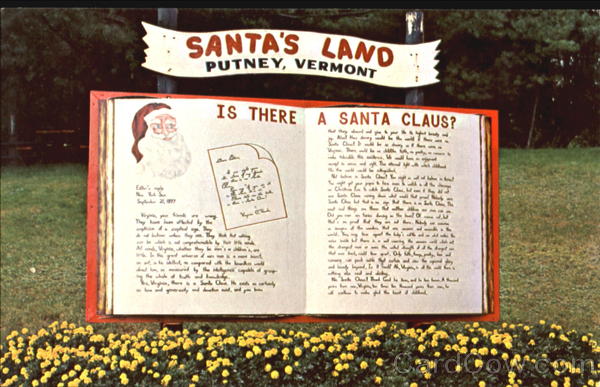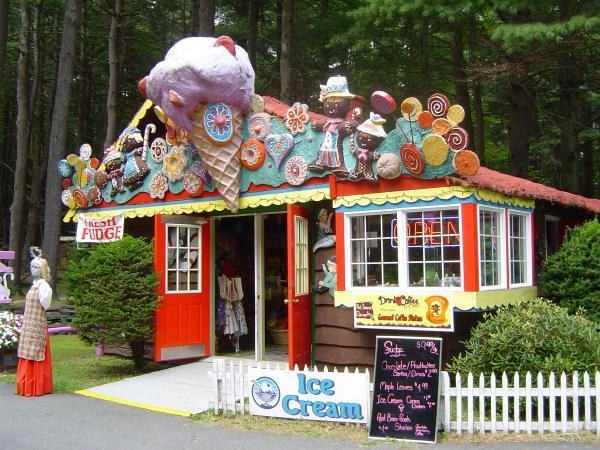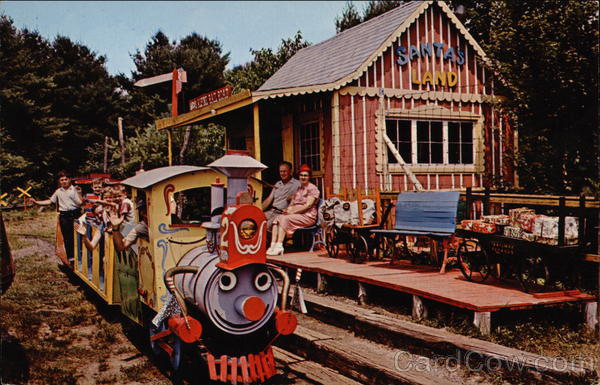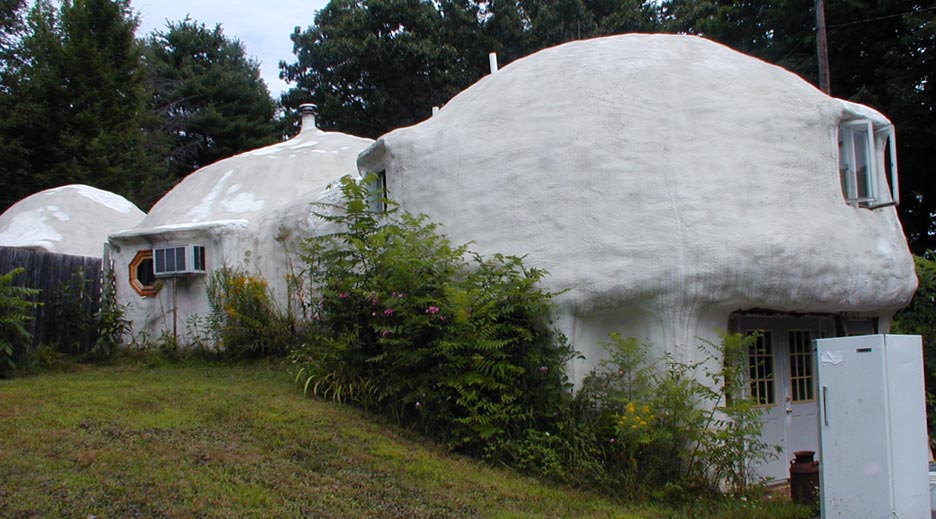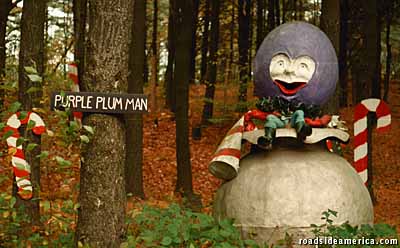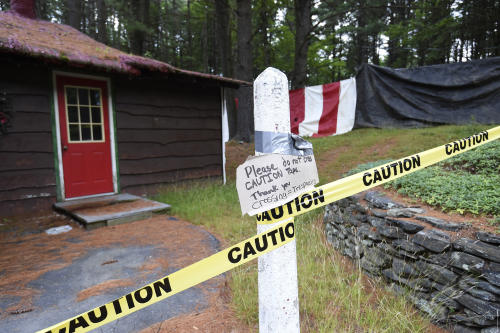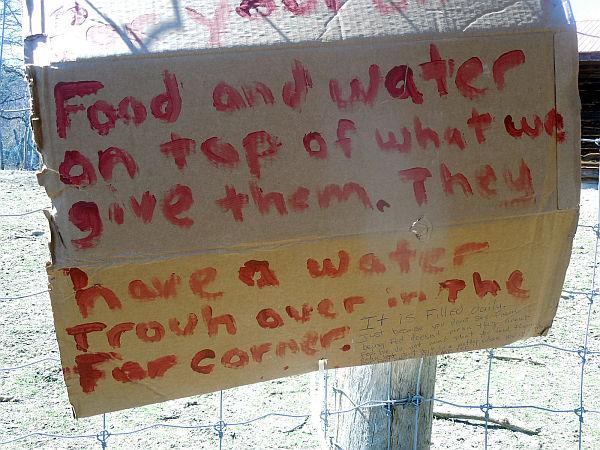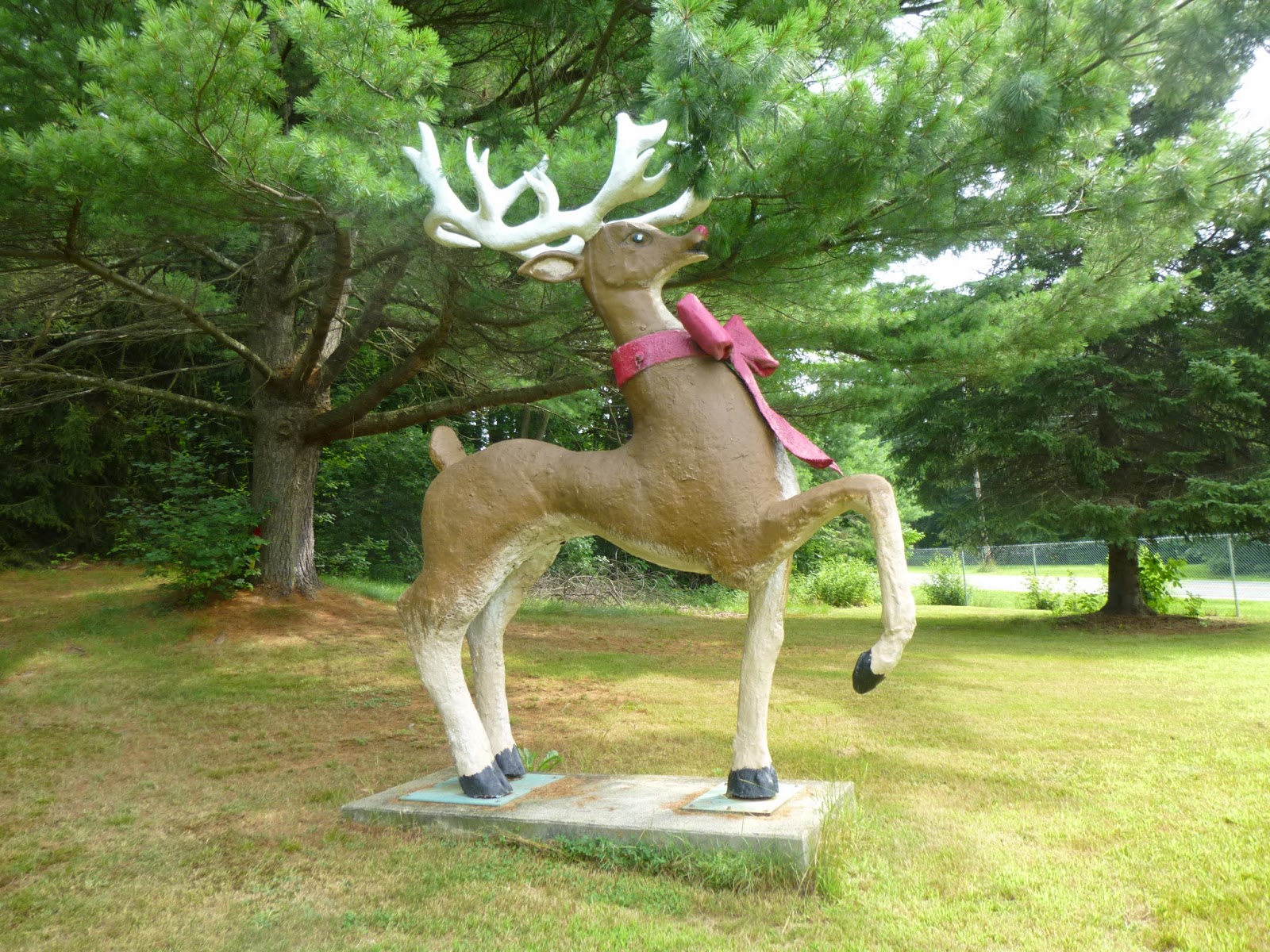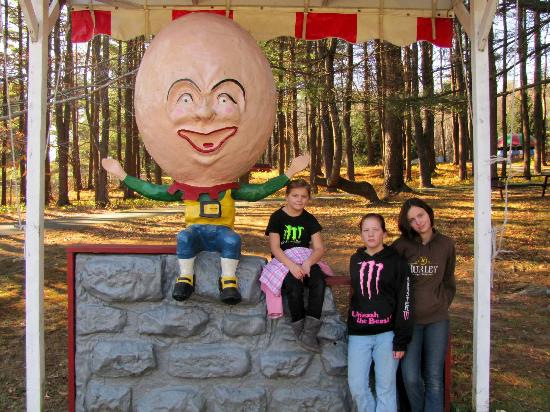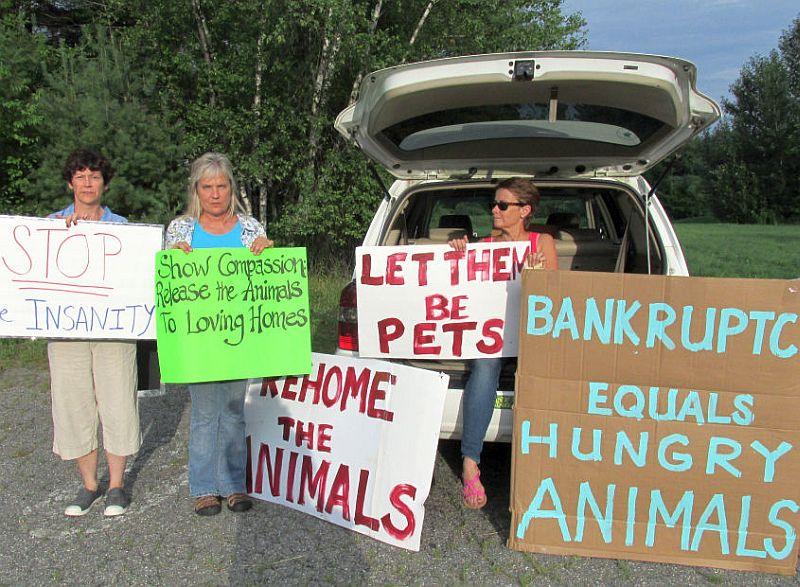 _____________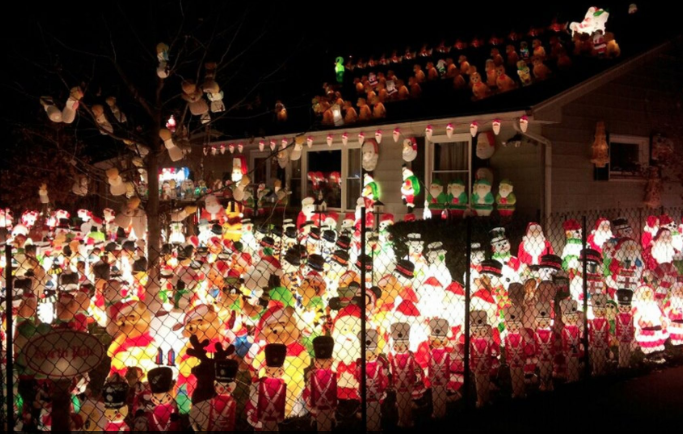 ______________
Dickens Victorian Village (Cambridge, Ohio)
Welcome to Cambridge, Ohio, a small town that, until last year, celebrated the holidays in a big way, from Dickensian street scenes to contemporary light shows. It all started eight years ago, when Bob Ley, who owned a men's clothing store downtown, traveled to Oglebay Resort, the city park in Wheeling, W.Va. that stages a major holiday light festival every year. Why couldn't Cambridge capture some of those thousands of drivers traveling along I-77 to Wheeling? So Ley and his wife, a retired English teacher, came up with an idea: Create street scenes, with full-size mannequins depicting life during Dickensian England, and place them throughout downtown. At the annual event's height in 2013, visitors saw 160 statues – including a cast of characters from Dickens' "A Christmas Carol," a group of ice skaters, a chimney sweep, money lenders (placed strategically in front of US Bank), a beggar, a bobby, a blacksmith, and a man in a wheelchair.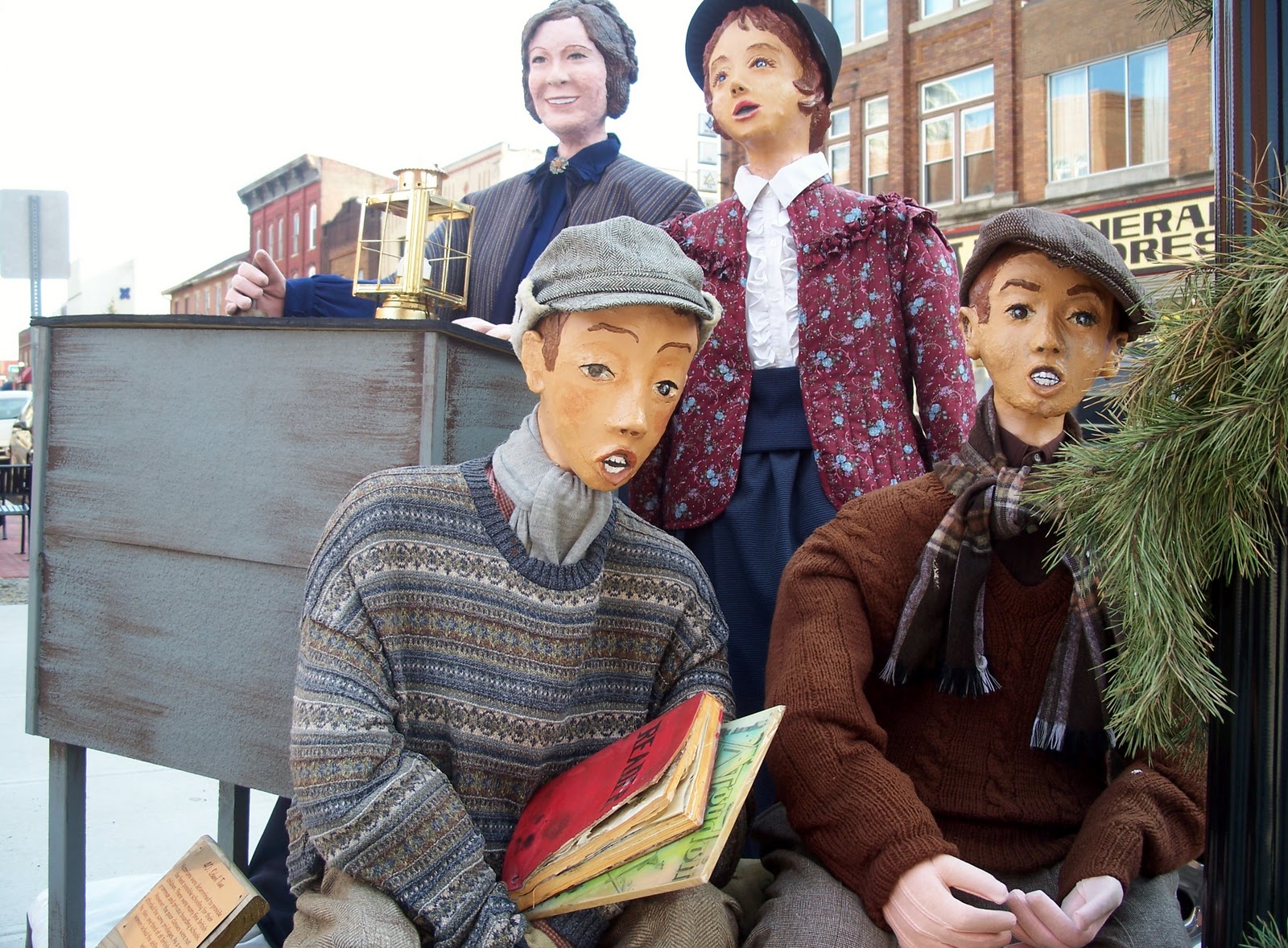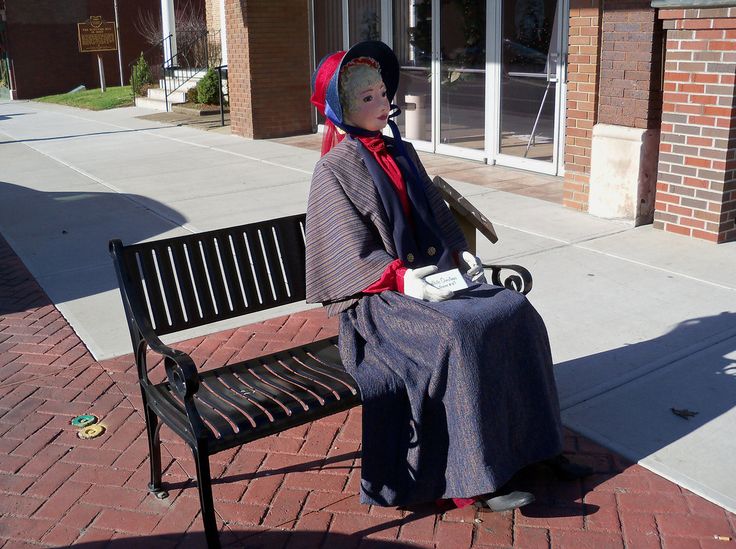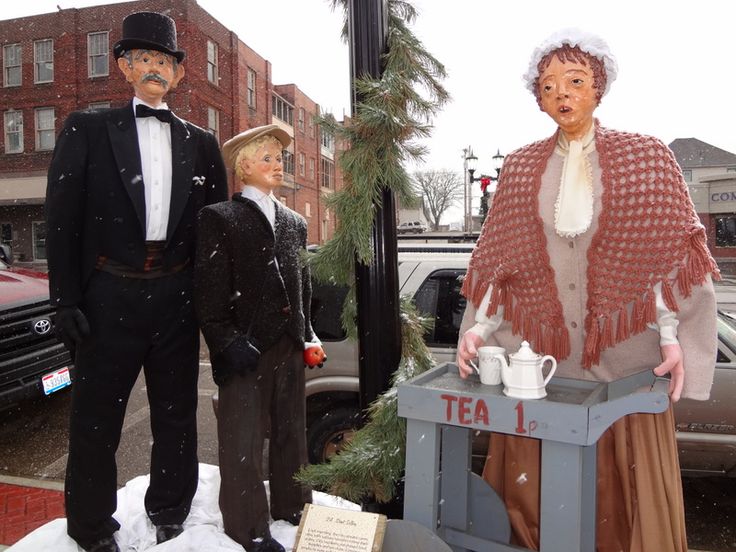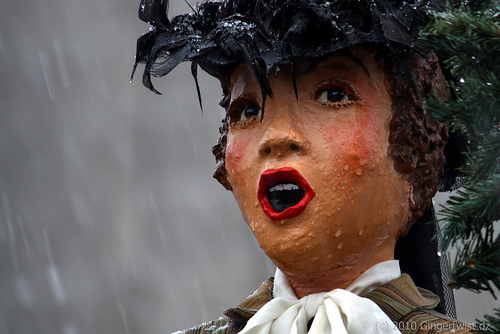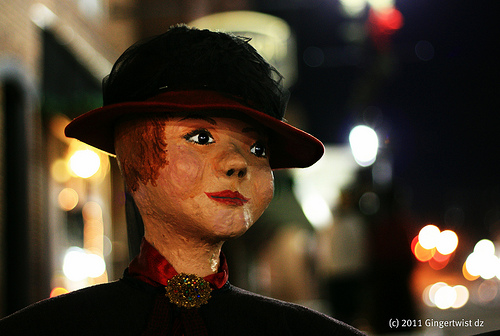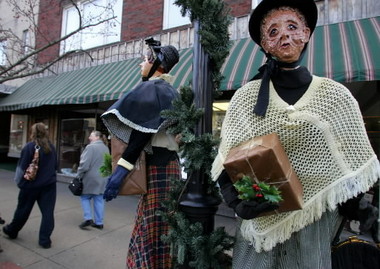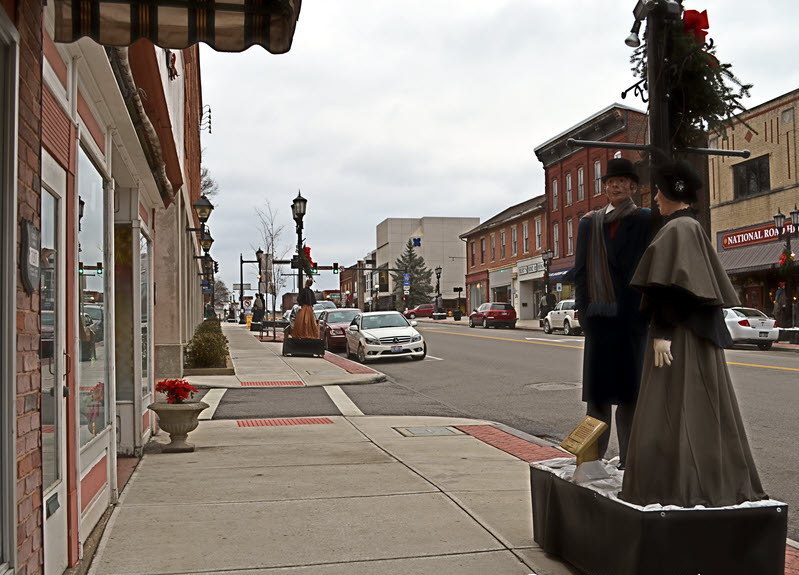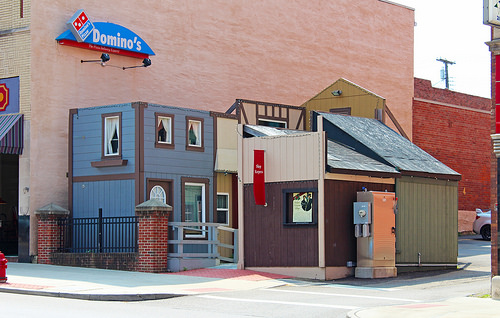 _____________
The Death Yard Christmas Haunted Attraction (Nashville, Tennessee)
"Instead of Christmas cheer, we are spreading some holiday fear," said Carroll Moore, who in 2014 turned his Halloween season "Death Yard Haunted Attraction" in Hendersonville into a Yuletide horror show. For $10 and an unwrapped new toy, visitors passed through the 13,000-square-foot warehouse northeast of Nashville crammed with Yuletide horrors. For $5 more and a second toy, they could go to the paintball range just outside and take 15 shots at Zombie Santa and his friends. "You can unload on the undead," Moore said. "Maybe Santa Claus wasn't good to you last year." Moore also offered chainsaw-wielding maniac elves, rabid and violent reindeer, and killer Mrs. Santa Clauses. The unwrapped new toys were intended to go to Last Minute Toy Store, which operated out of a Nashville church and gave parents who could not afford toys a chance to look for things their children might want, for no cost. All was well until Nita Haywood, who ran the Last Minute Toy Store at the 61st Avenue United Methodist Church, where she was director of youth and family ministries, visited the Horrific Haunted Holiday two days into its intended three week run. "I was horrified and nauseous," she said. "The presence of the Devil was very, very strong." After speaking to local police and the mayor, the attraction was immediately shut down. "New toys are new toys," she said. "But not when they come from Hell."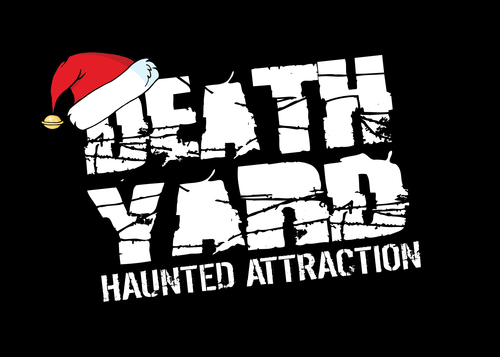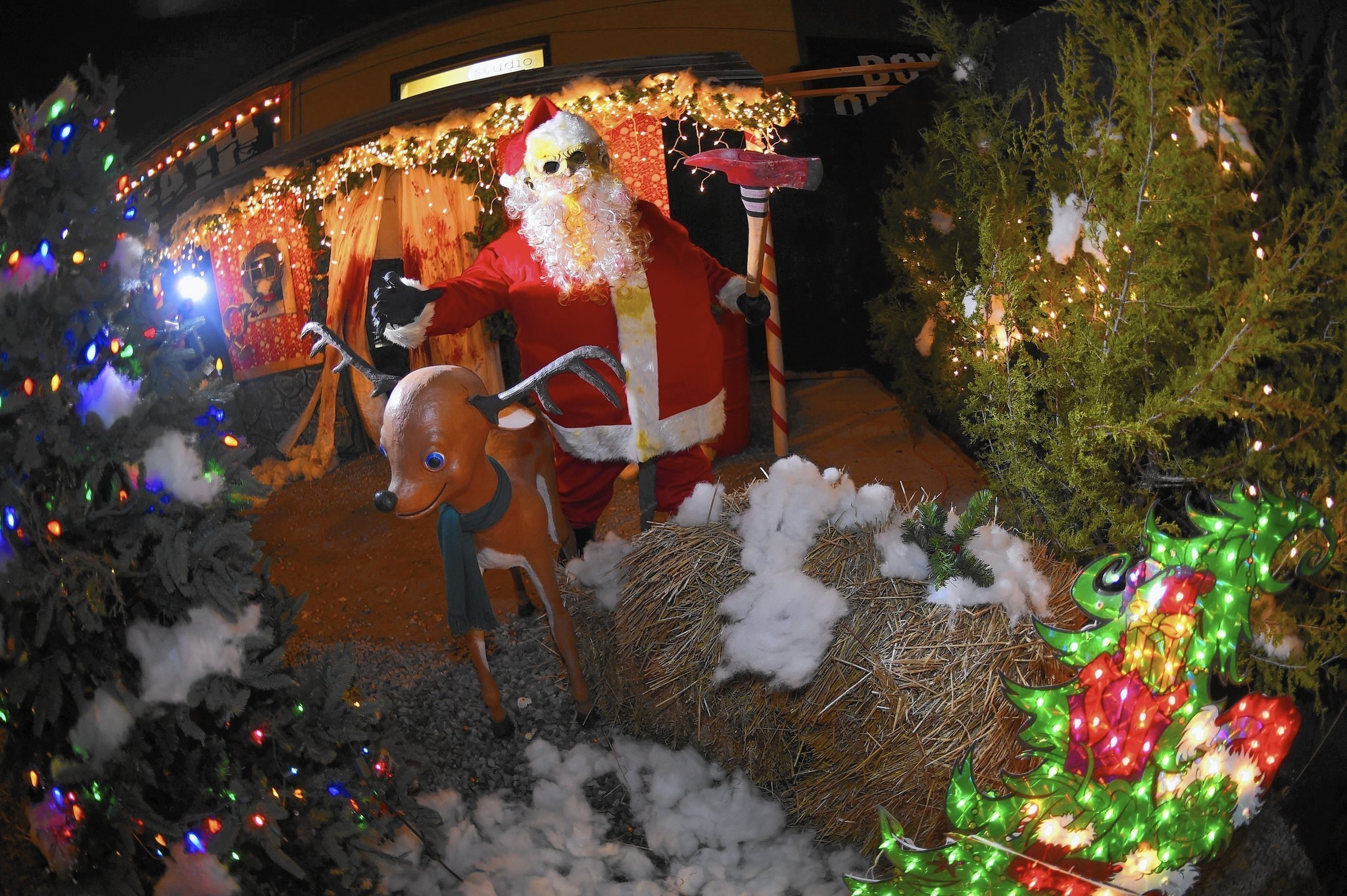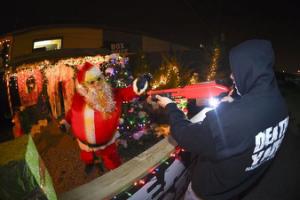 ______________
Santa's Village (Dundee, Illinois)
Santa's Village in East Dundee, Illinois (1959-2006) was a theme park built in 1959 by H. Glenn Holland who also built the other two in San Bernardino County, California and Santa Cruz County, California. This park was the third and last that he built. The buildings were modeled on what an average child might imaging Santa's Village would look like. When it opened, it was a very prominent theme park. Over the parks history more than 20 million people passed through the front gates. One addition to the park, opened in 1963, was the Polar Dome which provided an ice skating and hockey venue under a forced-air supported dome. On November 28, 1966, a strong wind caused the Polar Dome to collapse. The unsuccessful launch of the Typhoon roller coaster and decreased attention to the aesthetics of the park eventually prompted the corporation to sell. The sale did not proceed as smoothly as hoped, and with many setbacks and unmet deadlines the park had to shut its doors.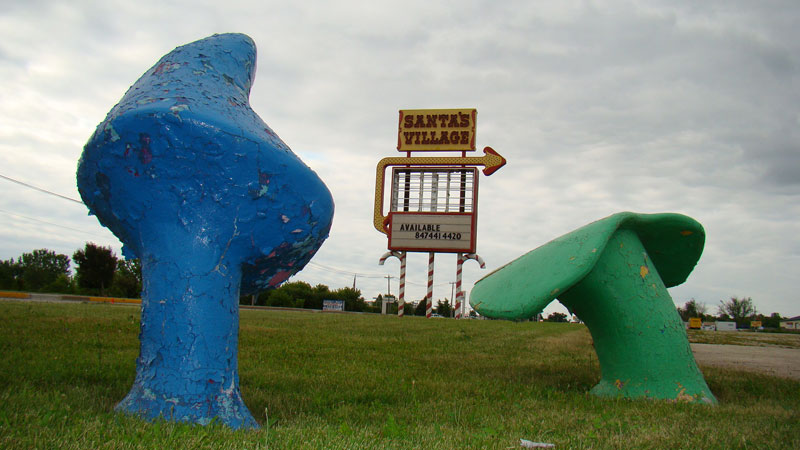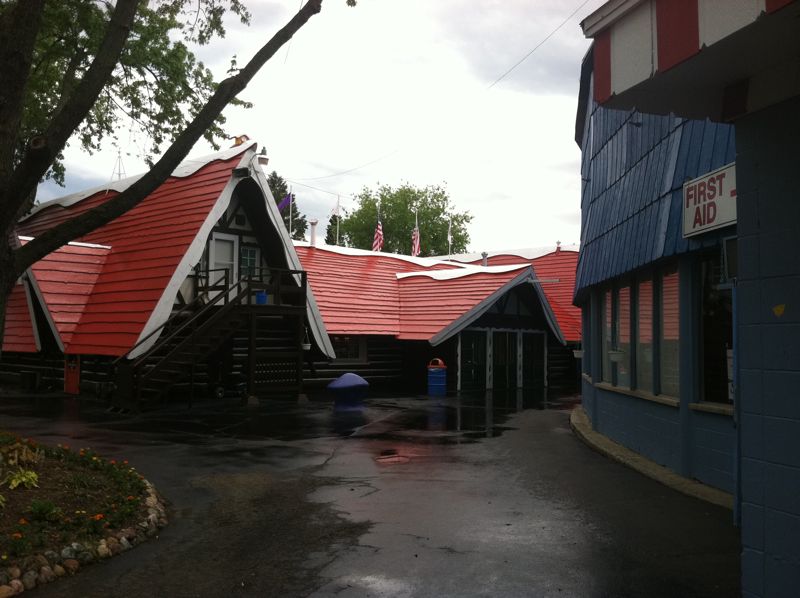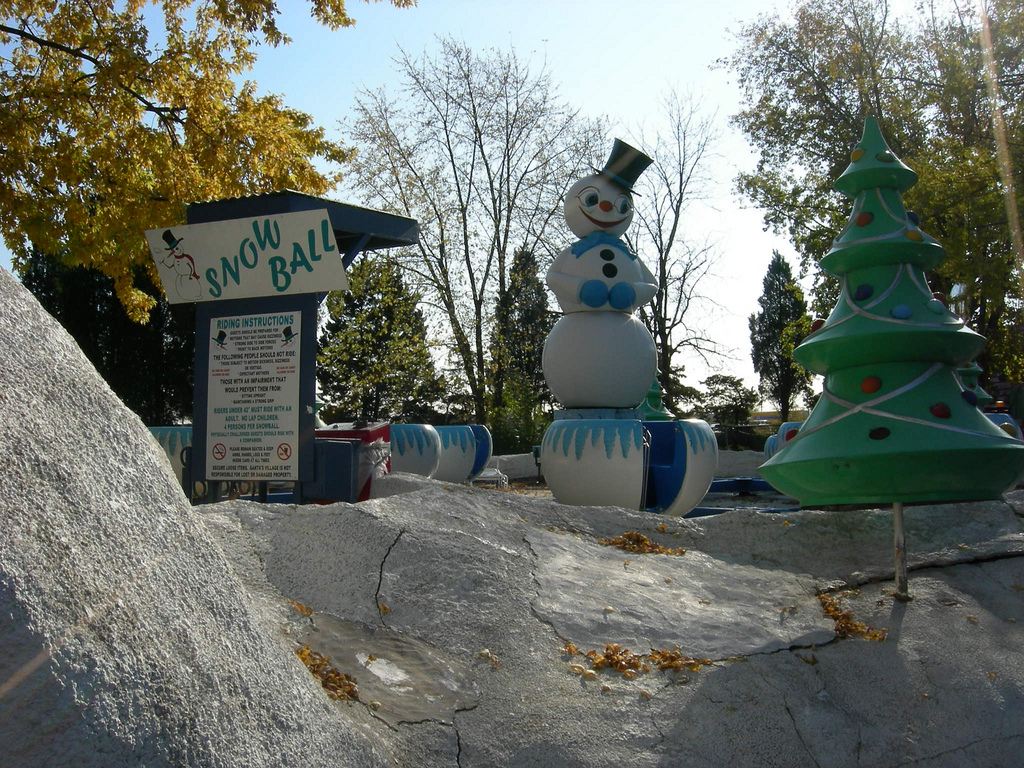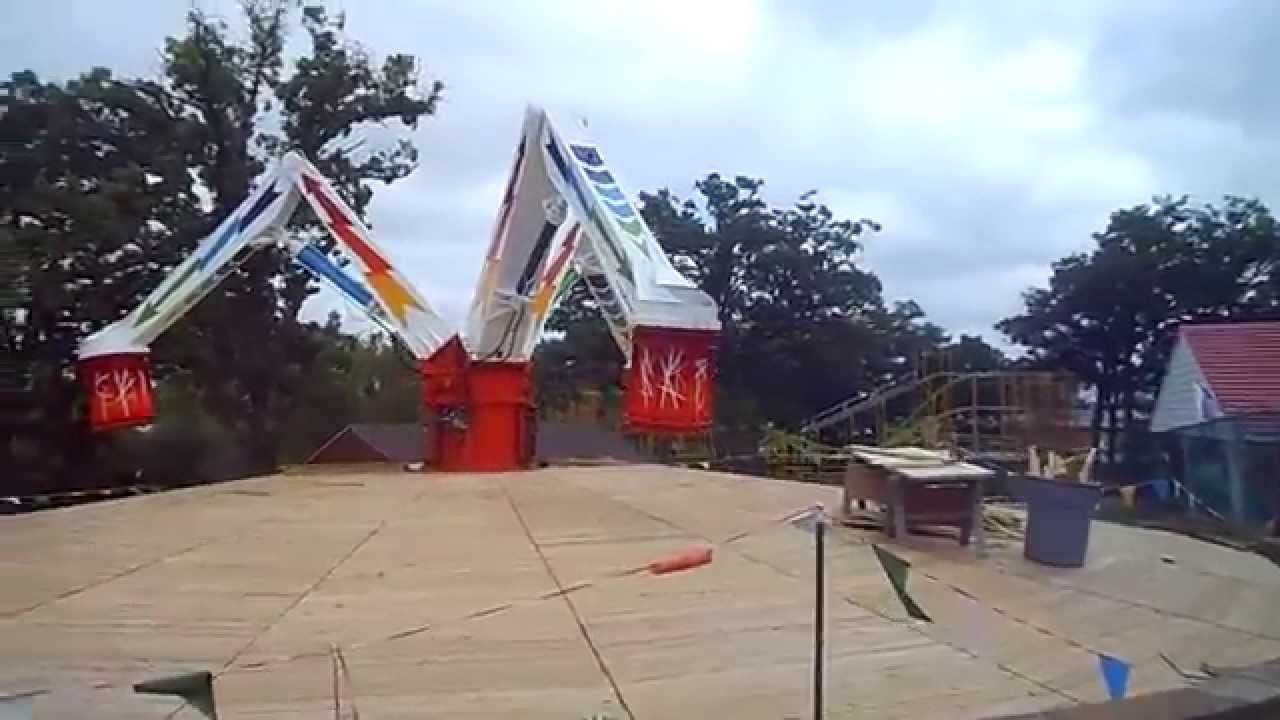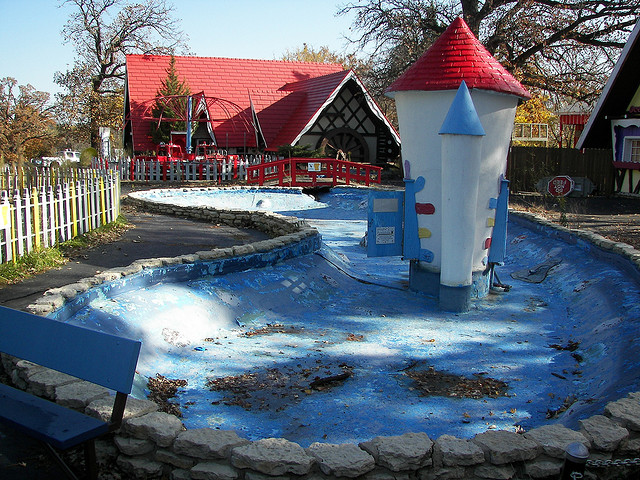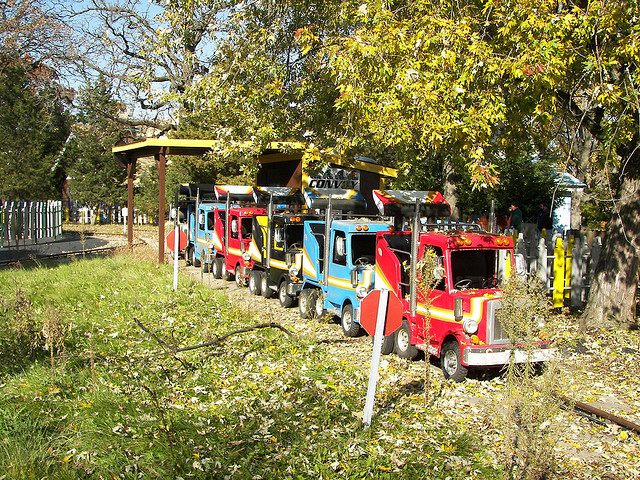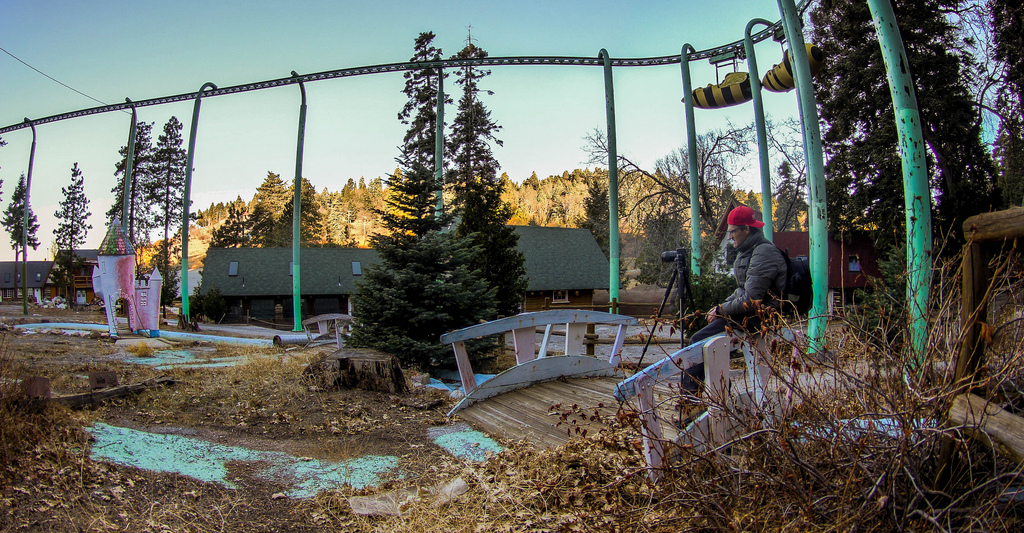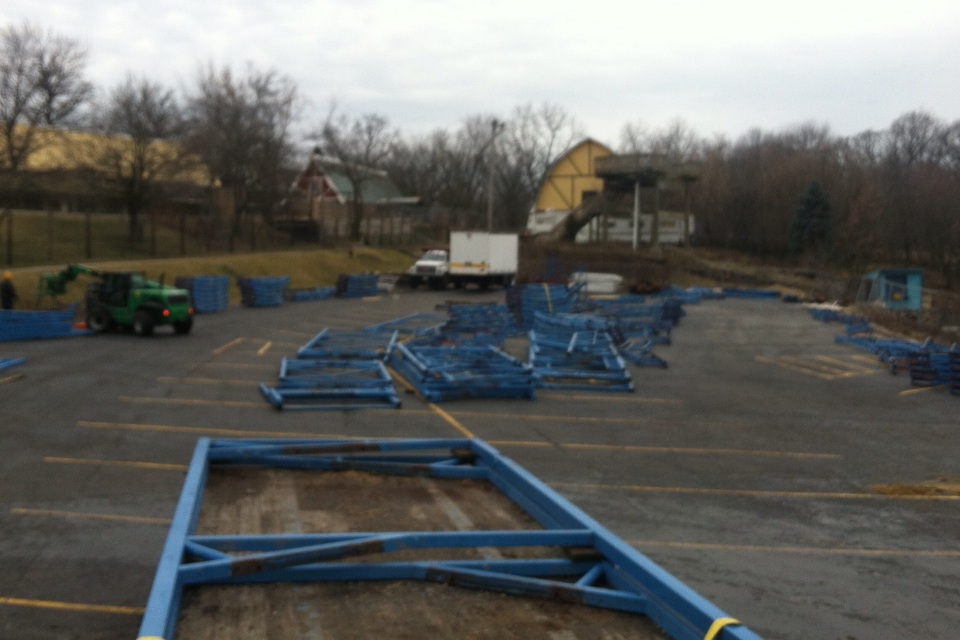 ______________
Santa Present Park (Hokkaido, Japan)
This amusement park has to be included among the most poorly conceived, planned, built, and attended amusement parks in history. It was tied into a popular ski resort and featured numerous Christmas-themed attractions including four roller coasters. Like all theme parks in Japan, it was only open during the non-winter months. Unfortunately, the ski resort was only open during the winter season. Long story short, after having been built for $10,000,000, it never opened and was torn down after standing empty for eight months.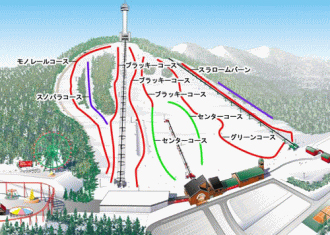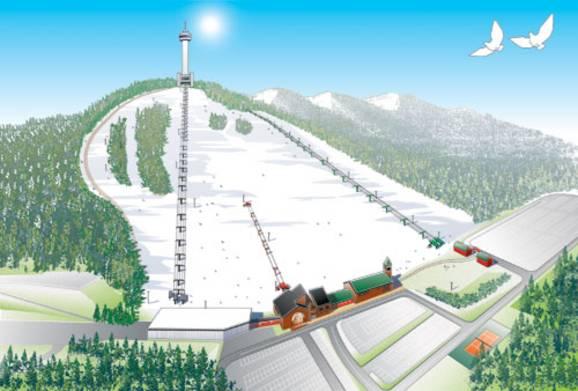 _______________
Magic Forest (Lake George, New York)
This was the weirdest place I've ever been. I came for Santa and for Lightning the diving horse, and stayed for all the other weeeeird ass shit. It was OLD OLD OLD, snack bar (wish I'd brought my own food) OLD OLD OLD. Sign on the gift shop read, closed but go to the snack shop if you want to buy something. During the Christmas Safari ride (don't ask me), we noted three instances of racist portrayals. As we got on the ride, I almost knew it was coming. The first was a display with a person being boiled in a pot with dark-skinned mannequins all around holding spears. Ugh. The whole park was dirty, in definite disrepair, and some of the ride operators were creepy, rude and two seemed kinda drunk. Needless to say, it was magical! RIP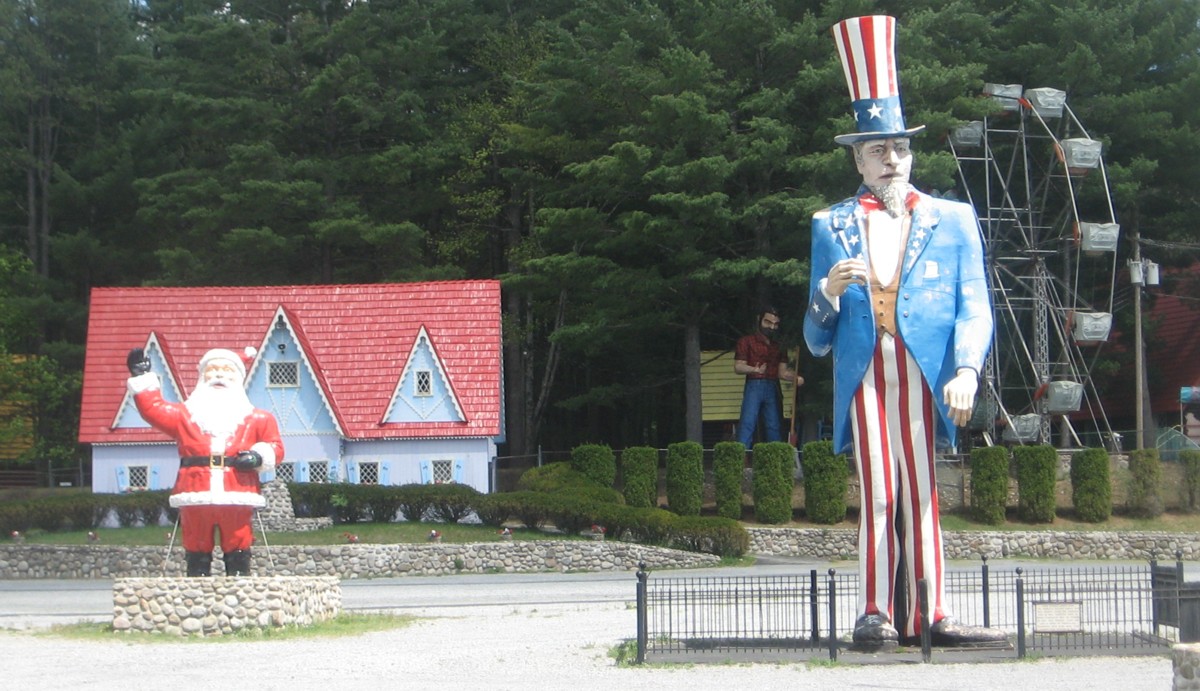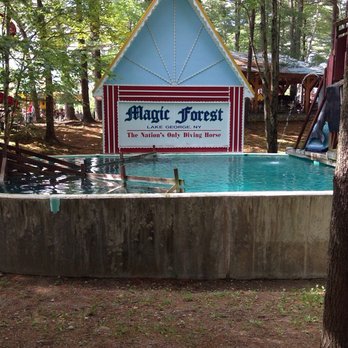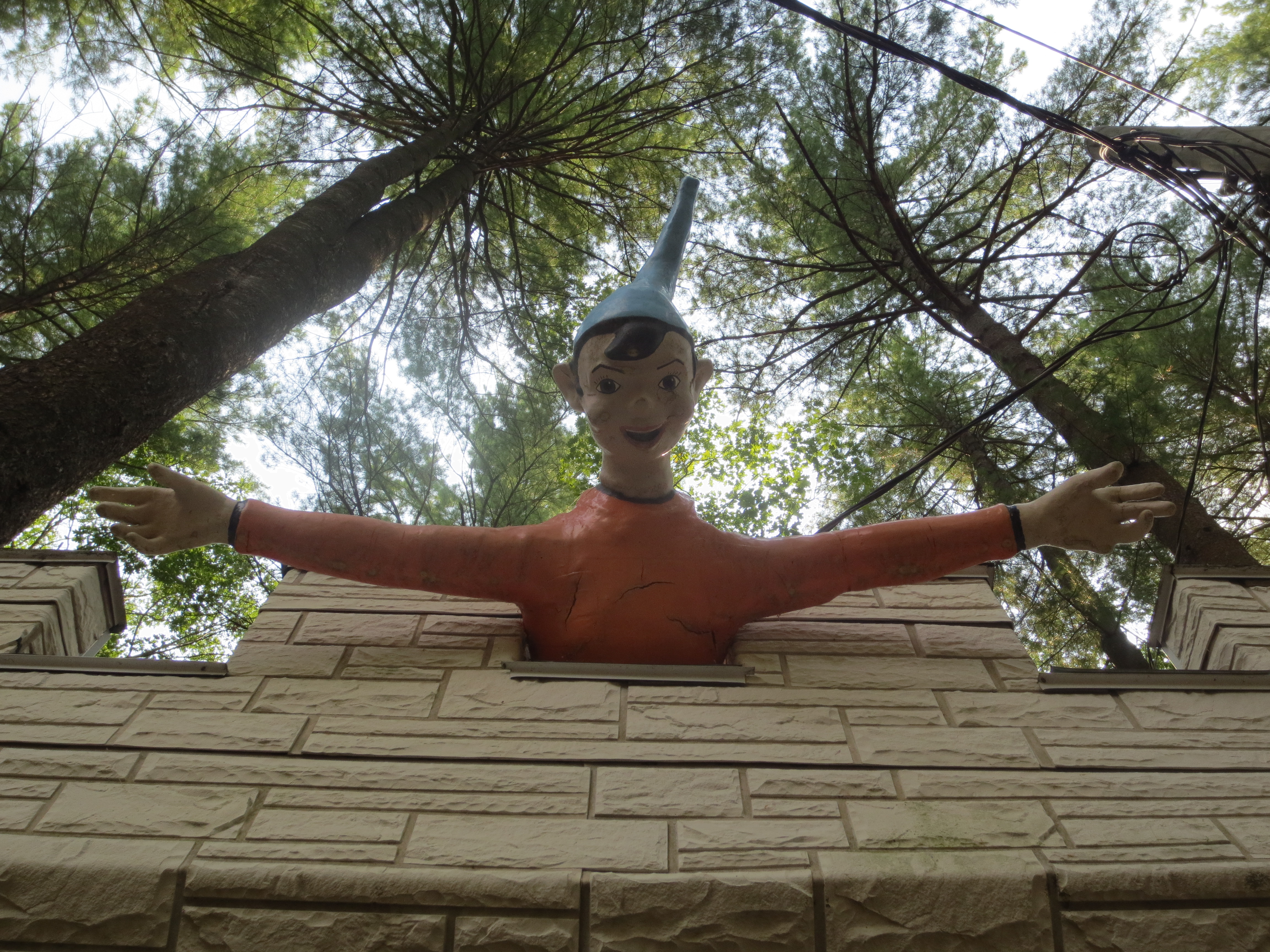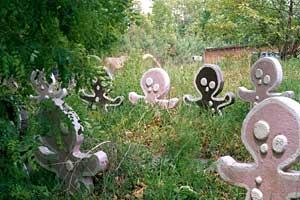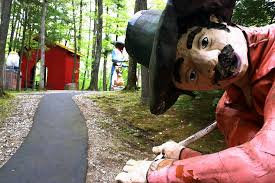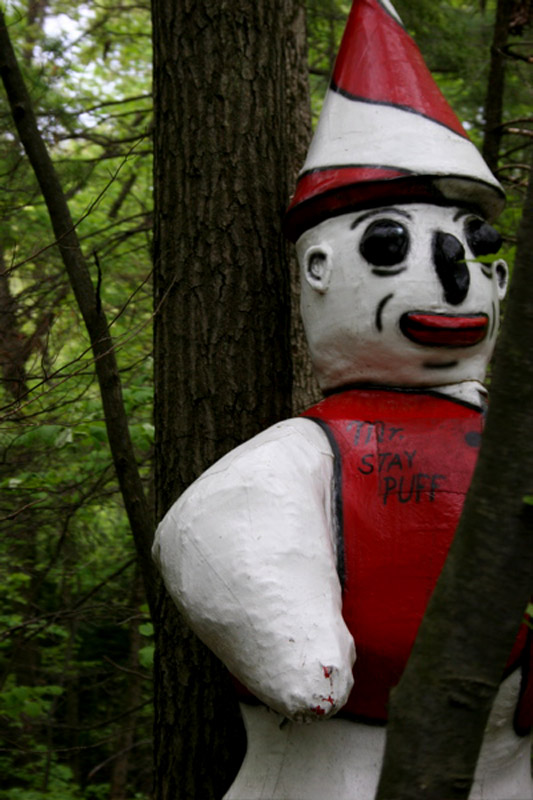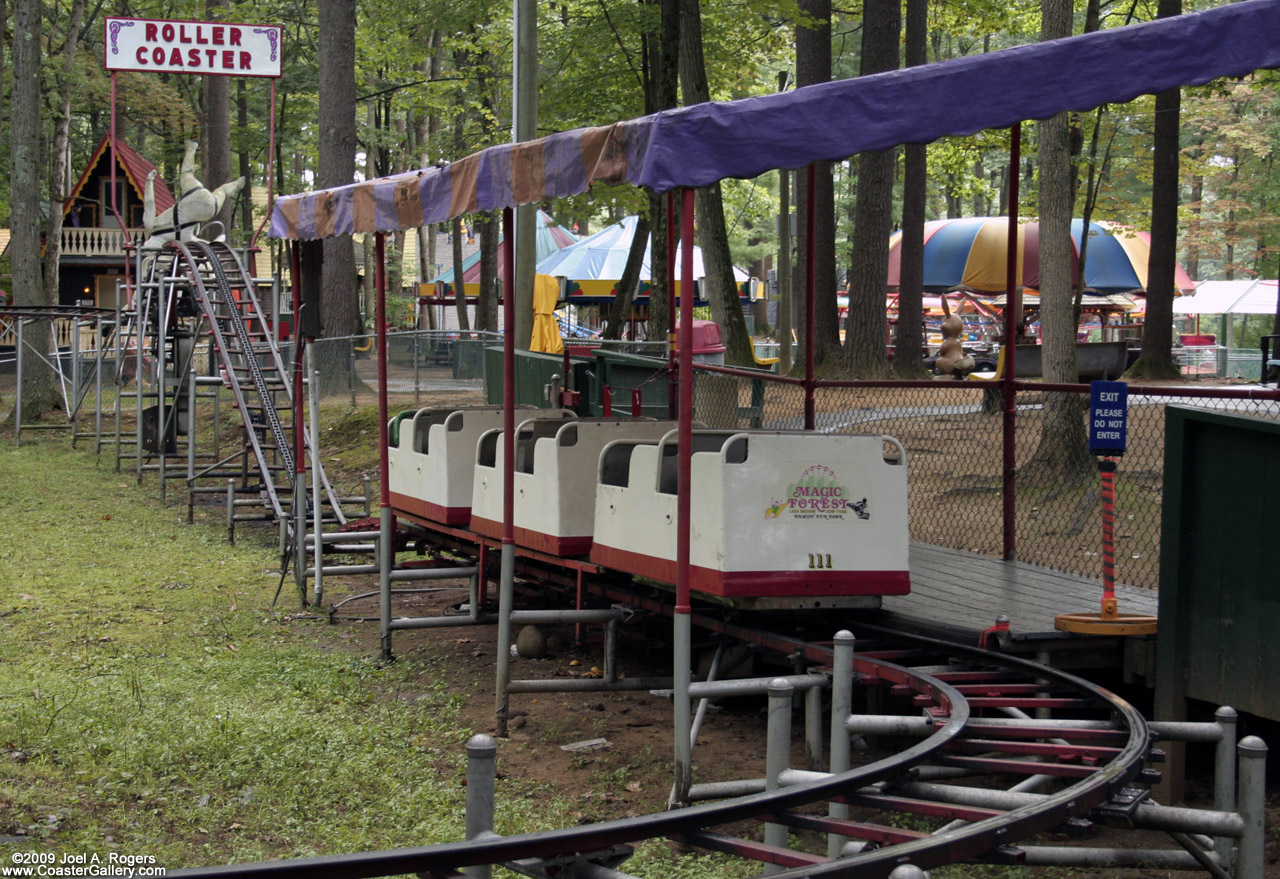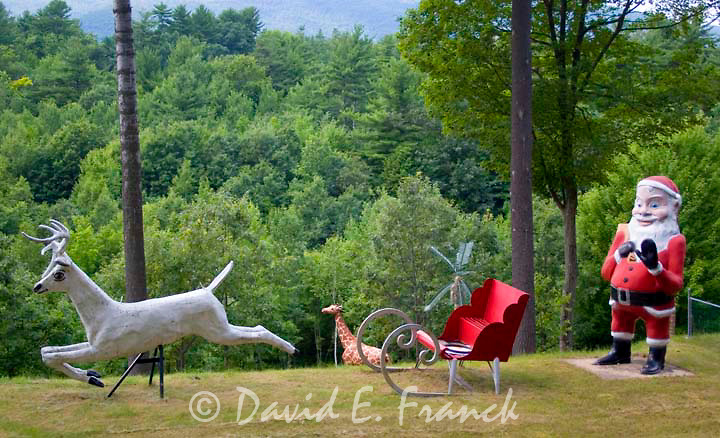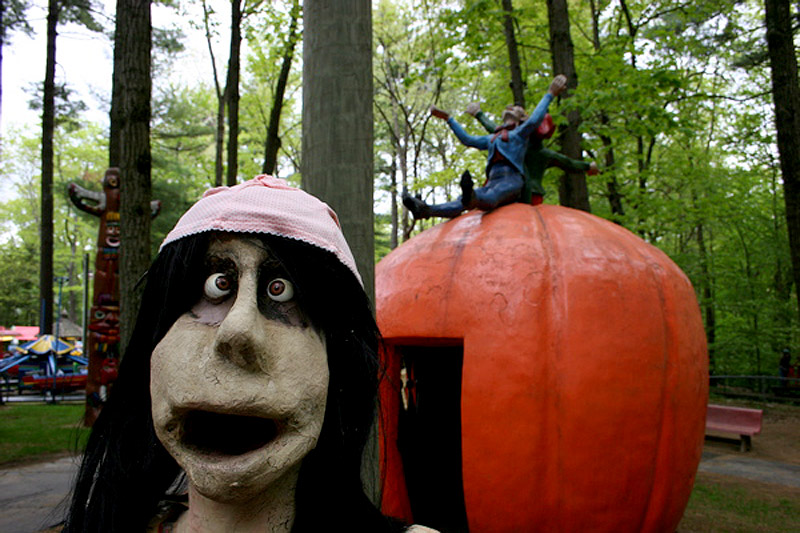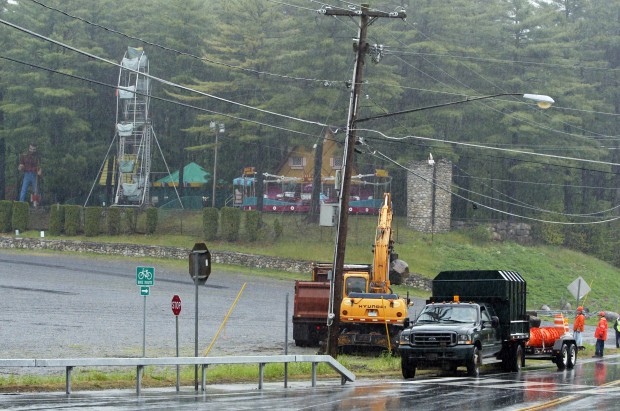 ________________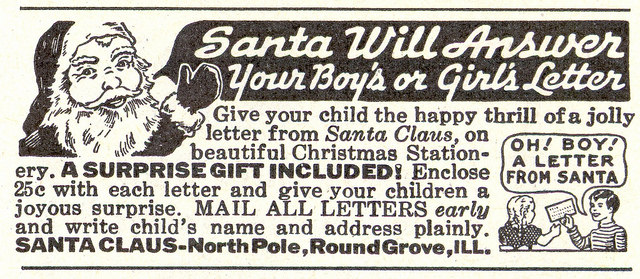 ______________
Sherborne Wharf's Search for Santa (Birmingham, UK)
Until 2014, Sherborne Wharf near Brindleyplace used to run canal trips through Birmingham city centre on a quest to find Father Christmas. All participants were geared up with the latest "Santa-detecting technology" and shipped off aboard narrow boats in search of the Man in Red himself. Apparently finding him wasn't very hard and, when he was found, he wasn't very interesting.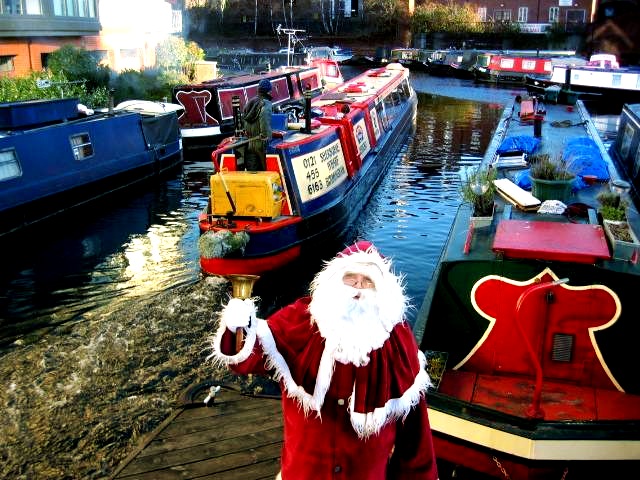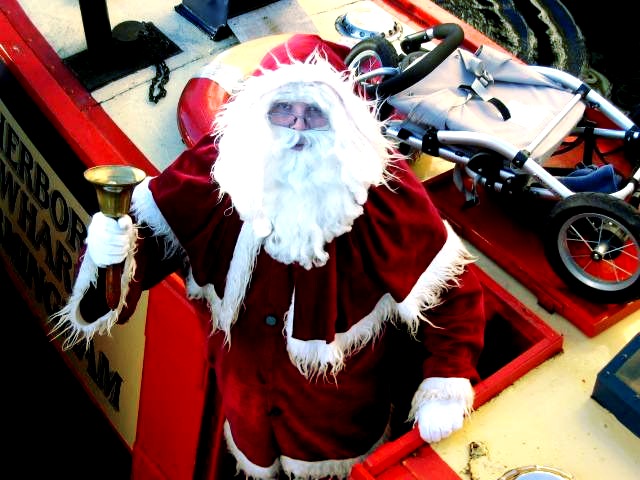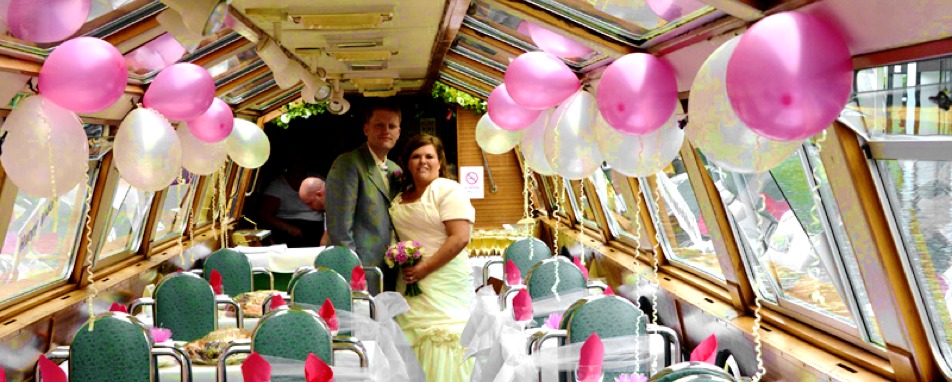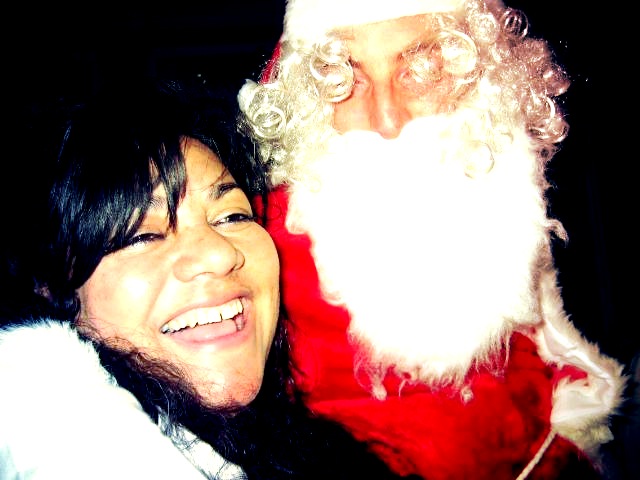 ________________
A Very Scary Christmas (Hauppauge, NY)
In 2014, a Christmas-themed haunted house called "A Very Scary Christmas" opened for one controversial weekend in Hauppauge, NY., complete with "killer snowmen, evil elves, man-eating reindeer and murderous Christmas trees." Of course there's was a Santa as well, but he wasn't the right jolly old elf most people picture. "I want people to be terrified. I want people to soil themselves," Frank Ingargiola, who portrayed Santa, said in a video on the Newsday website. "Naughty. Nice. It don't matter to me anymore. I'm coming. And you ain't gonna stop me." But after a number of children suffered trauma after attending the attraction, the local community did just that.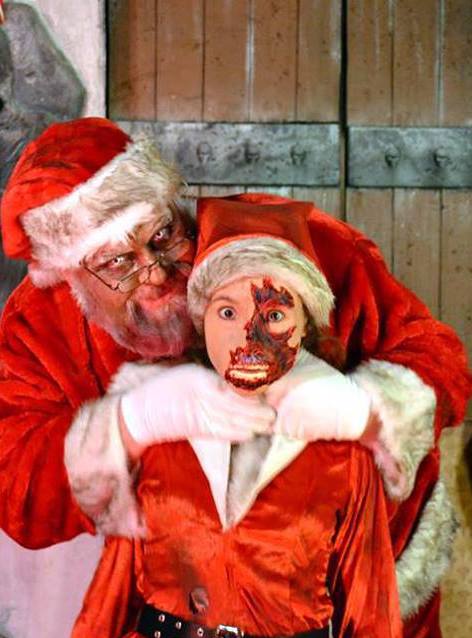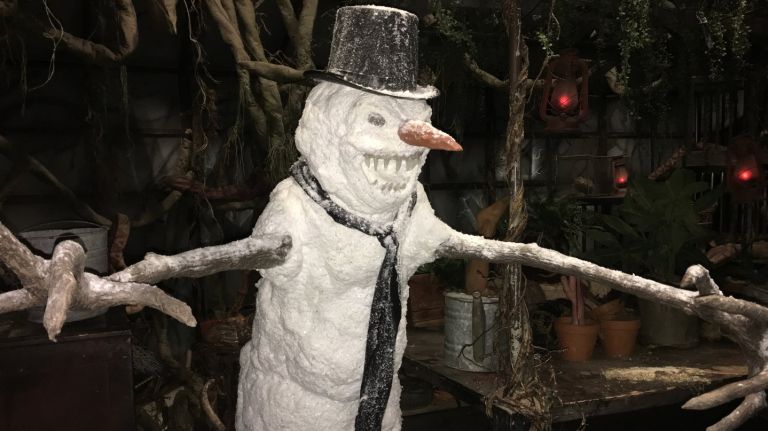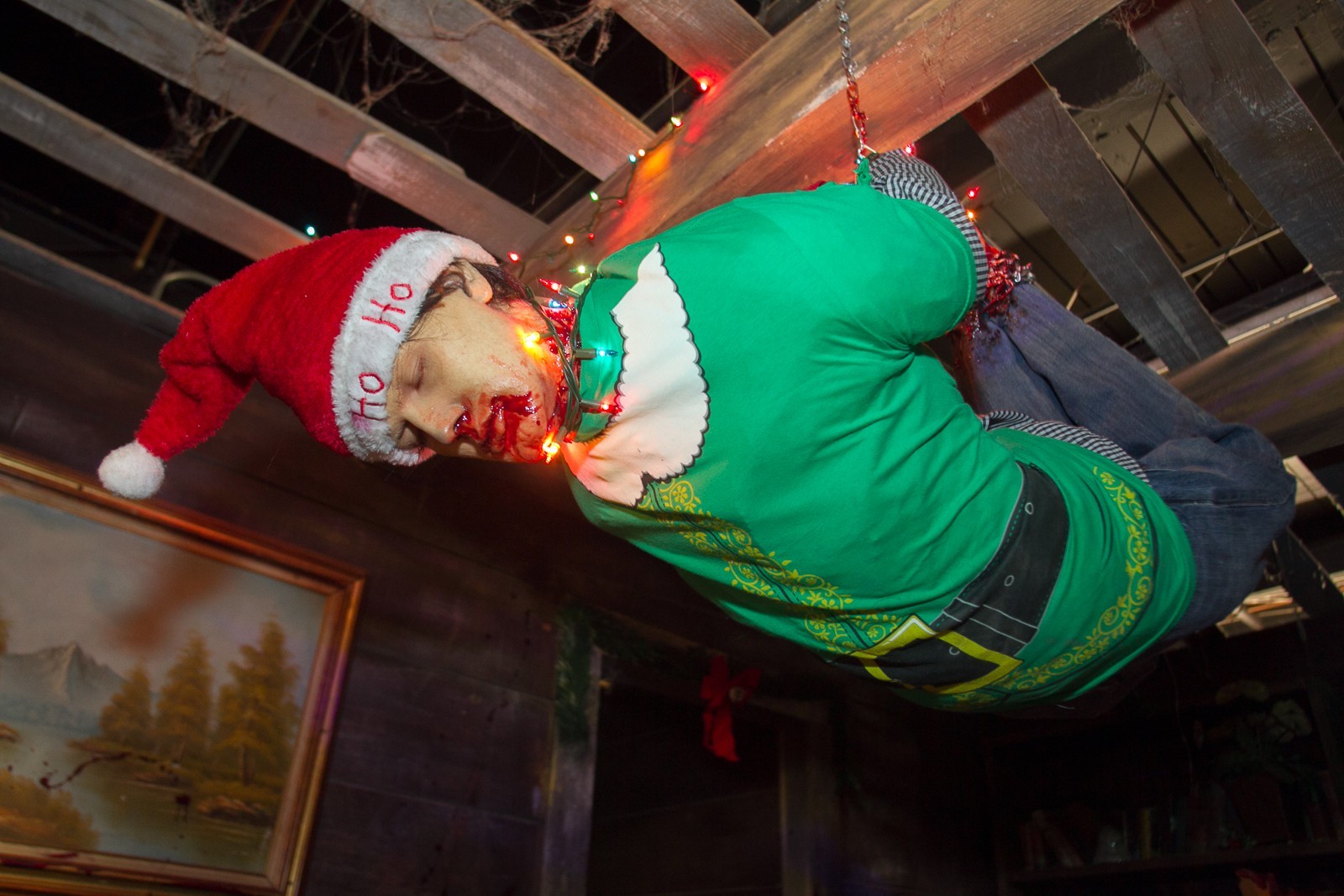 ______________
Santa's Village (Scotts Valley, California)
In 1958, Santa's Village was created in the wooded hills of the Santa Cruz mountains. This Christmas wonderland served thousands of park visitors each year with its holiday cheer! Residents of Santa's Village included Santa and Mrs. Claus, their elves and gnomes, who operated the rides and sold tickets. There was a baby petting zoo filled with goats, sheep, bunnies, ducks, deer and a Mexican burro. Children could feed the animals green feed pelets that they purchased from dispensing machines. Four reindeer from Unalakleet, Alaska, pulled Santa's sleigh. There was a bobsled ride, a whirling Christmas tree ride and a miniature Santa's Express train ride. Other attractions included a giant Jack-in-the-Box, an Alice in Wonderland maze, Santa's enormous boot, brightly painted cement mushrooms and a Queen of Hearts figure … all part of Fairytale Land. Mrs. Claus had her own kitchen, where hamburgers, hotdogs and steak sandwiches were served. An egg-shaped cottage and a shoehouse were open for children's exploration and imaginations. In 1977, after the Santa's Village Corporation had filed for bankruptcy, Billawalla bought the whole of Santa's Village for $615,000, speculating that he could build a more attractive theme park there. The City of Scotts Valley rejected Billawalla's plan to create a Knott's Berry Farm-type complex, which would have included a hotel, a shopping center and rides. That year there were heavy rains during the park's peak season of November and December, coupled with the political bureaucracy of the City of Scotts Valley … it proved to be the death nell for Santa's Village.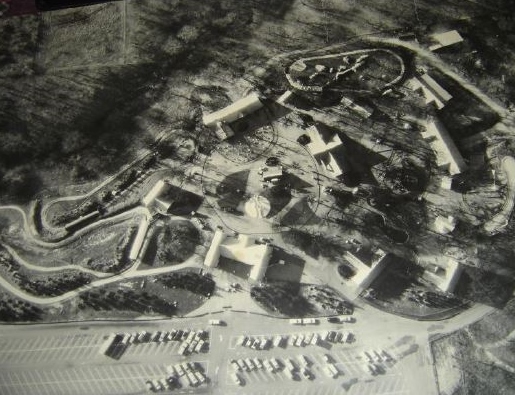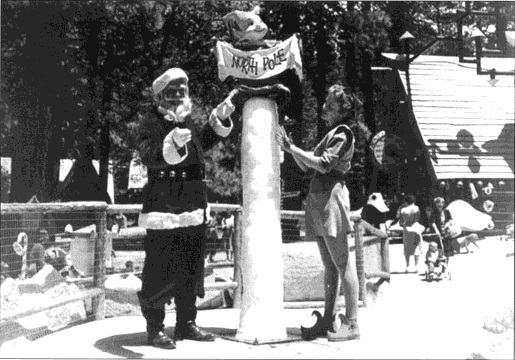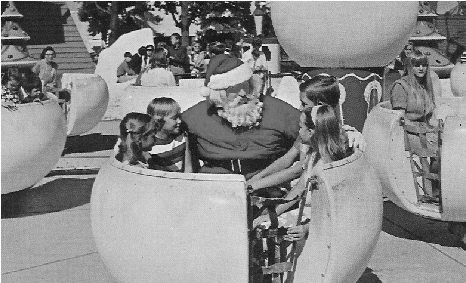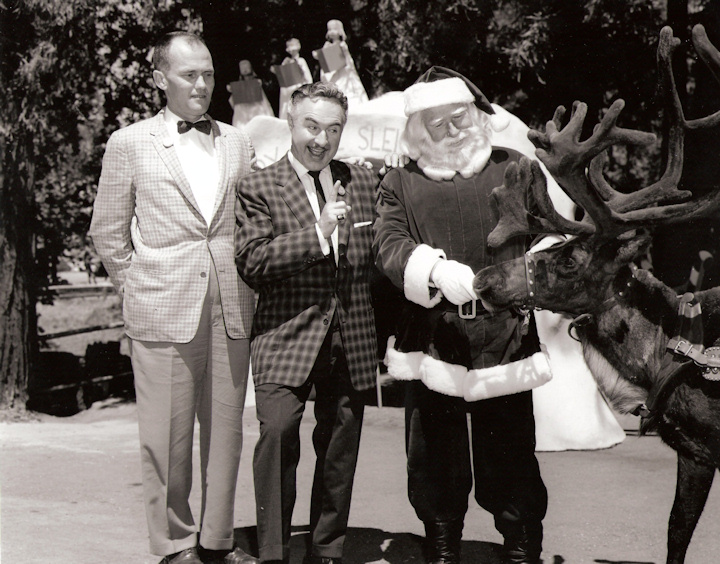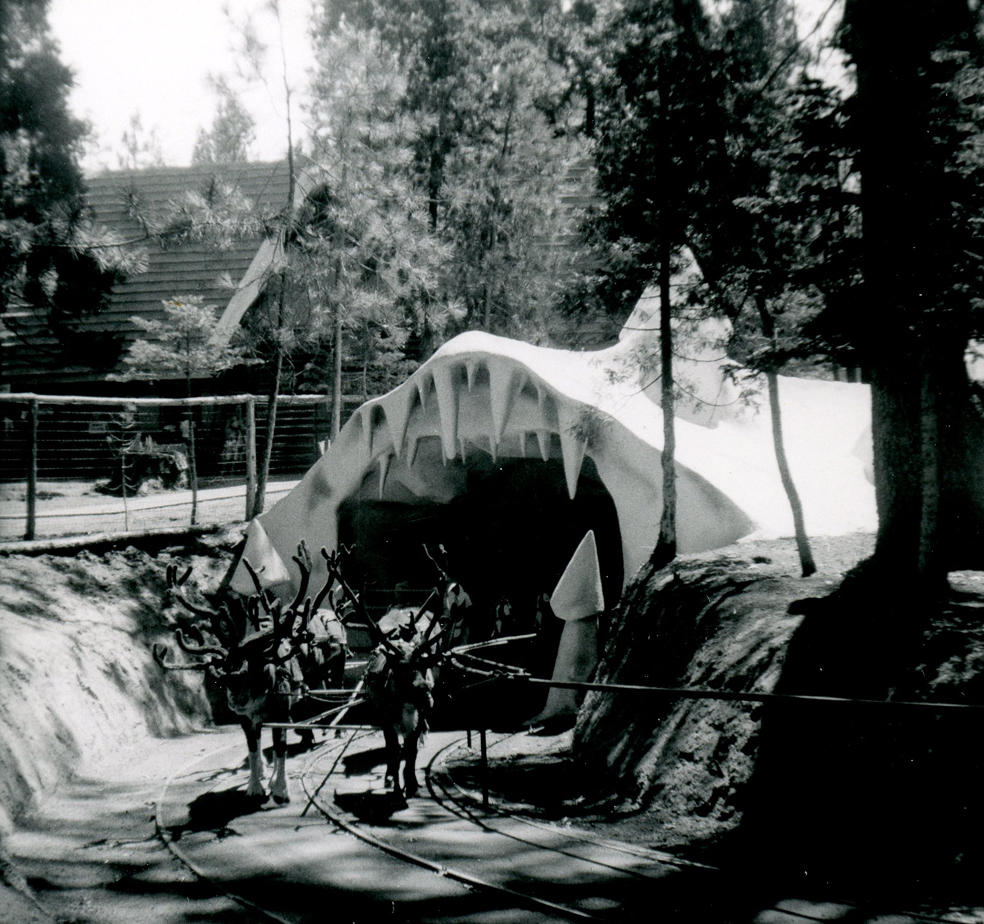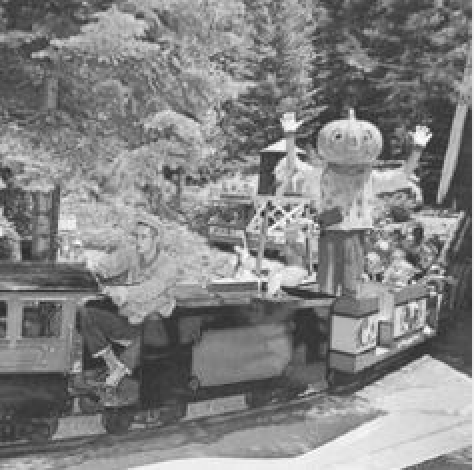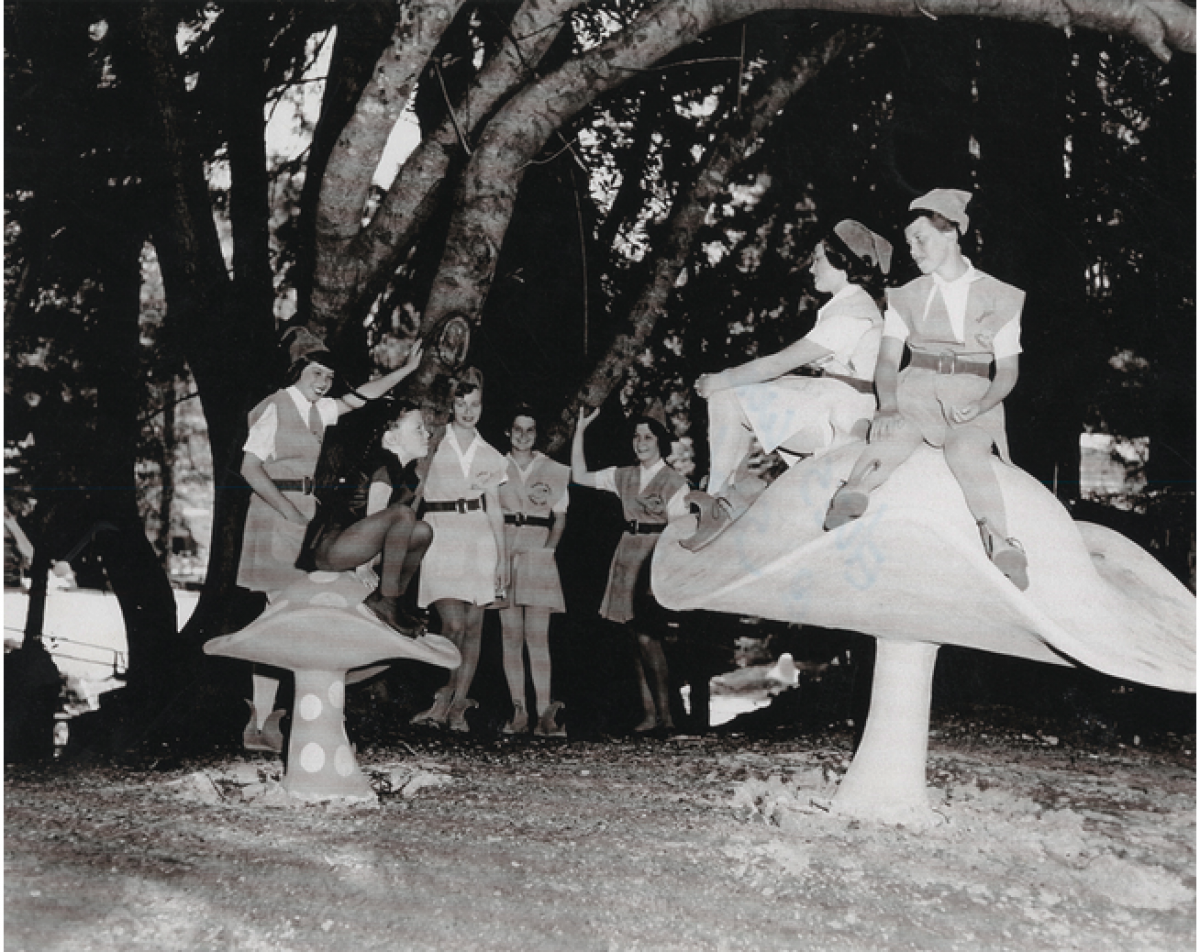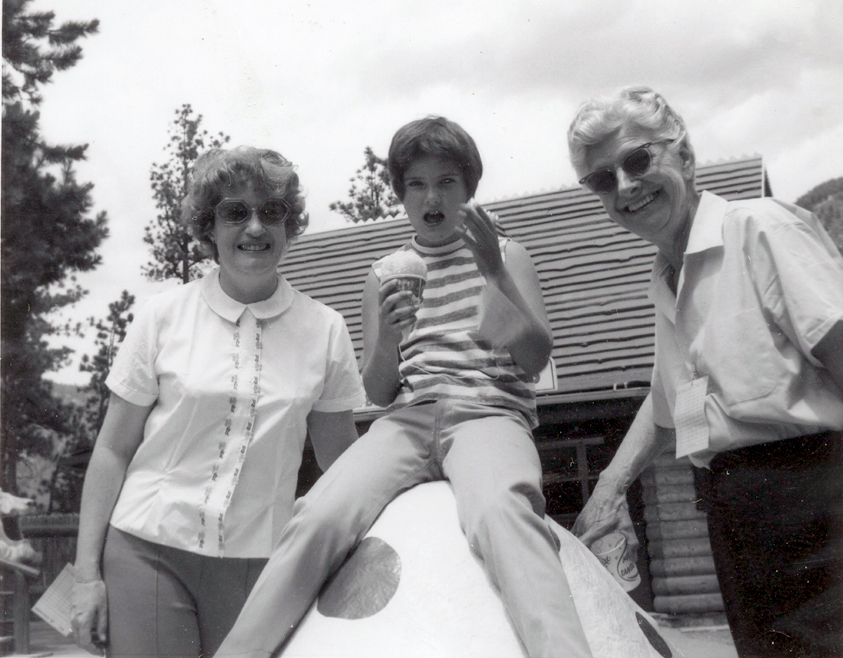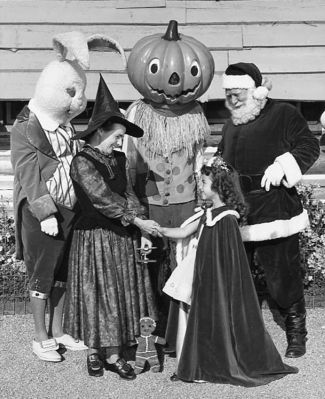 _____________
Parlor Lucky (Tokyo, Japan)
Parlor Lucky was a karaoke bar in the Ginza section of Tokyo where patrons could only enter if they were wearing a Santa Claus costume. Costumes could be rented at the Santa Claus Everyday rental costume store next door.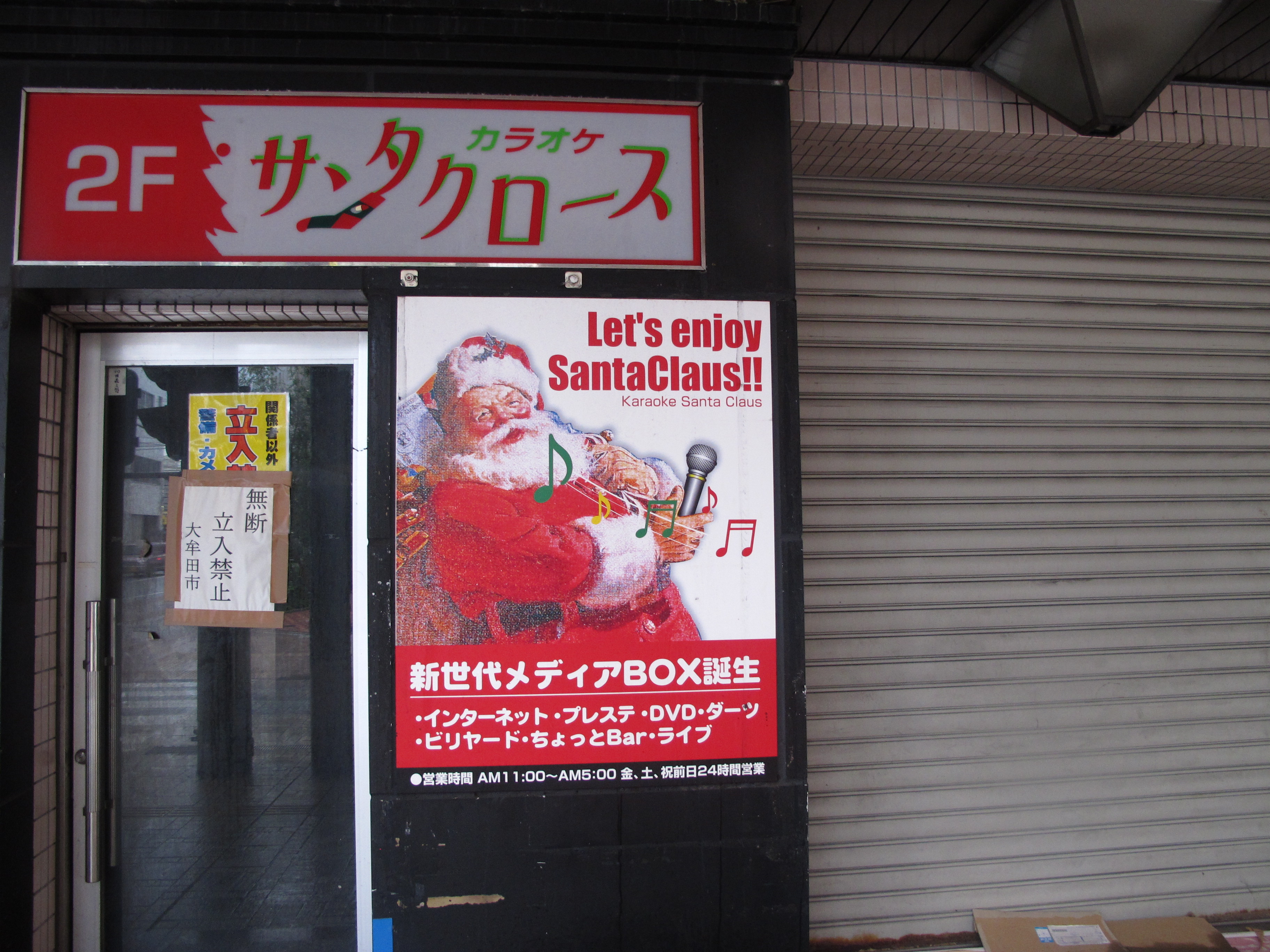 _______________
Christmas Land (Marshall, Texas)
Seasonal attraction with year-round Santa statue, sometimes headless, now reduced to an entry sign.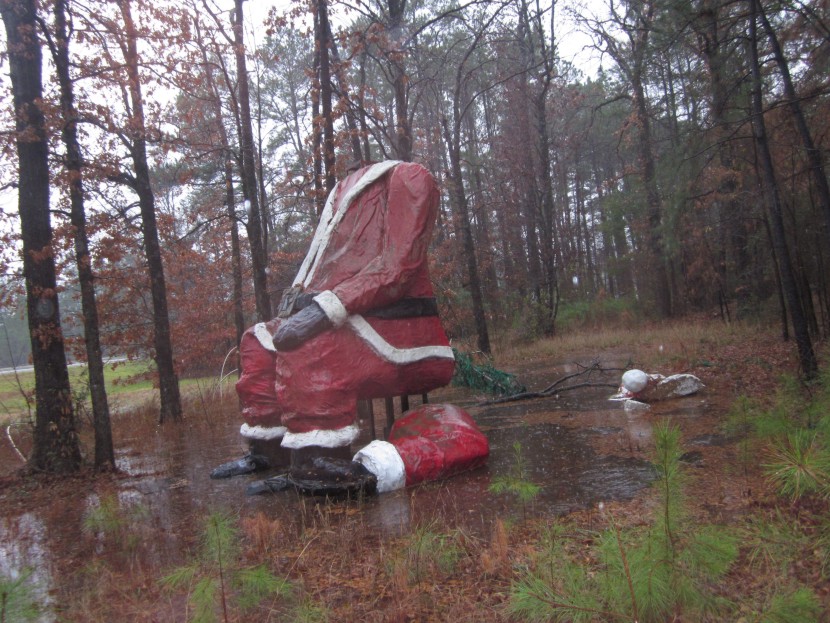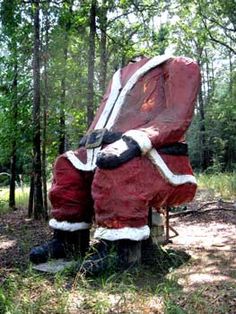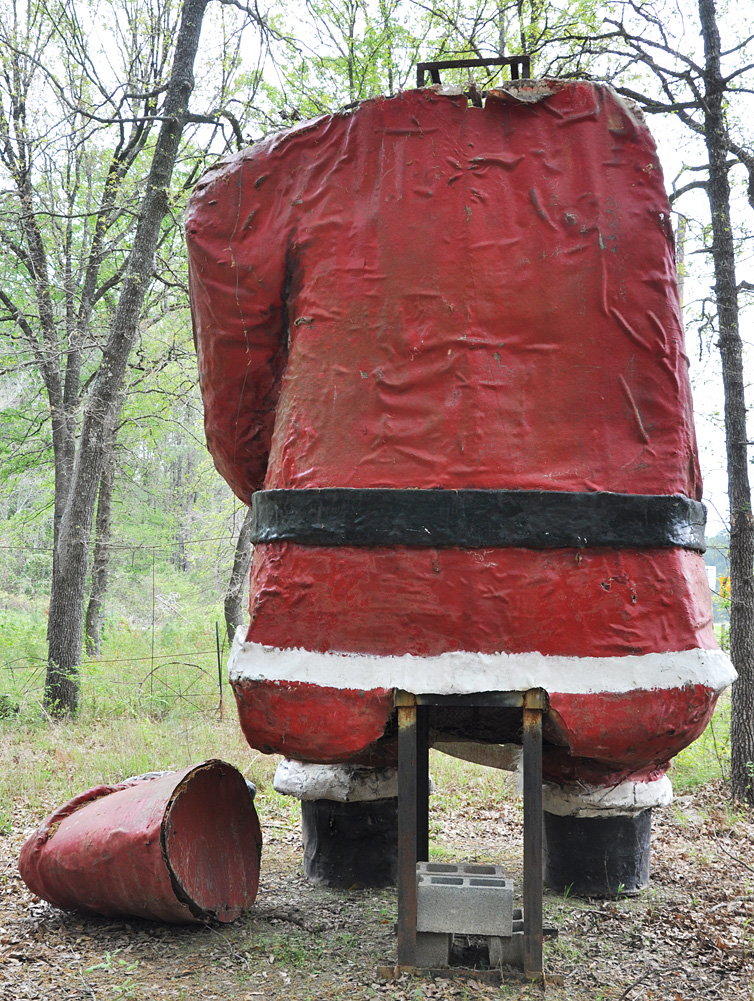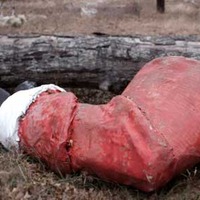 _______________
Christmas Fantasy Village (Great Bend, Kansas)
Christmas Fantasy Village (1979 – 2000) was located on Highway 281 about 3 miles south of Great Bend. If you followed the lighted signs during the winter that started at 10th and Main, you were able to find it. You knew you were there when you saw the 50 foot tall lighted snowman! The Christmas Fantasy Village started as a couple's celebration of Christmas, and turned into a local event.
_______________
Santa Land and Zoo (Cherokee, North Carolina)
I haven't been able to find out the history of the park, but I suspect it was around for a while. Many of its kiddie rides dated back to the 1950s and a few of them came from the Allan Herschell factory. The Rudicoaster was exactly the same as the coaster in Santa's Village in Ontario; a steel figure-8 configuration with a Rudolph themed car in the front. There was also the token train, a CP Huntington, that went around the entire park. Kids could visit with Santa in his house every day. He had a large sleigh they could sit in and tell him their secret wishes.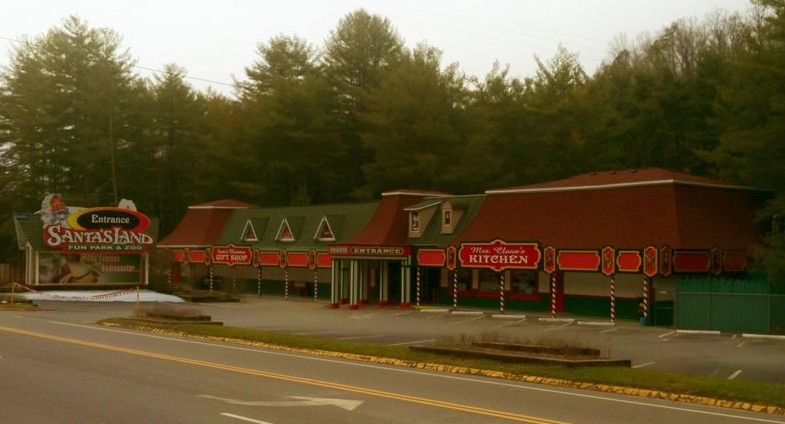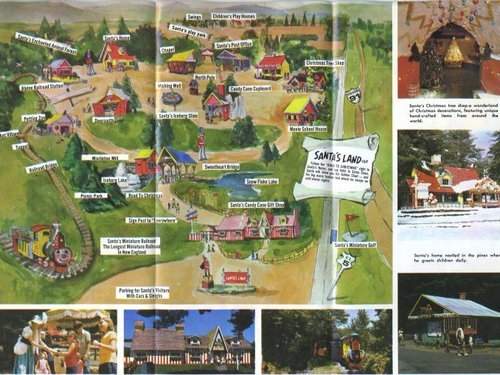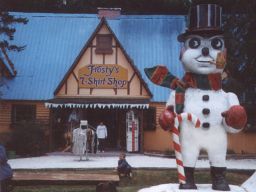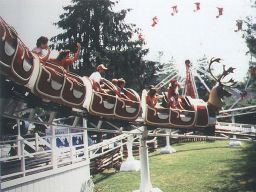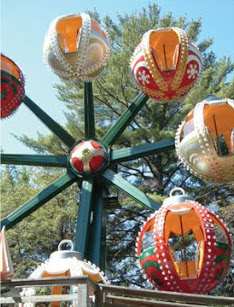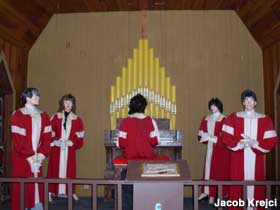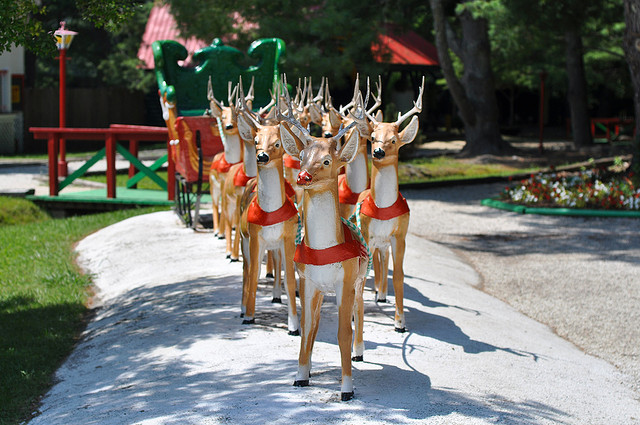 _____________
Elf School (Brierly Hill, UK)
For one strange Christmas season in 2013, kids from Brierly Hill and beyond were welcome to enroll in Elf School, going through what as billed as a complete elf makeover, learning an elf chant, and taking home their own elf hat. Finally, they got to meet Santa and visit his toy shop where they could choose a present to take home with them. The Elf School experiment was never repeated because many parents complained that, after the event, their children were acting strangely and, in some cases, refused to return to their human form to the point that the parents were driven to seek psychological counseling for their brainwashed children.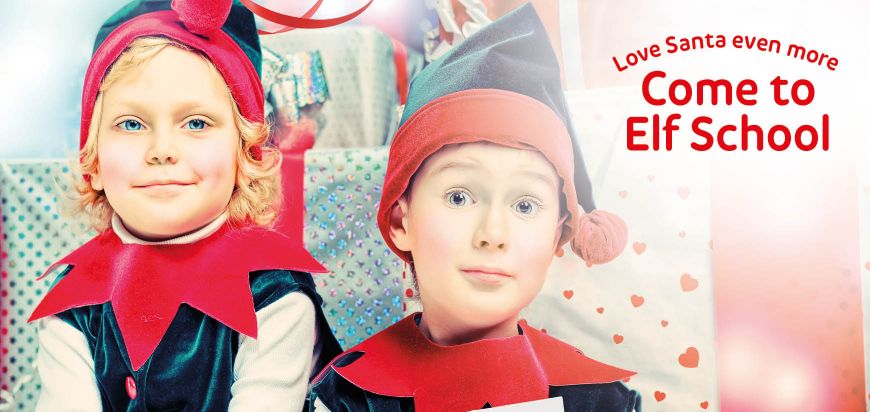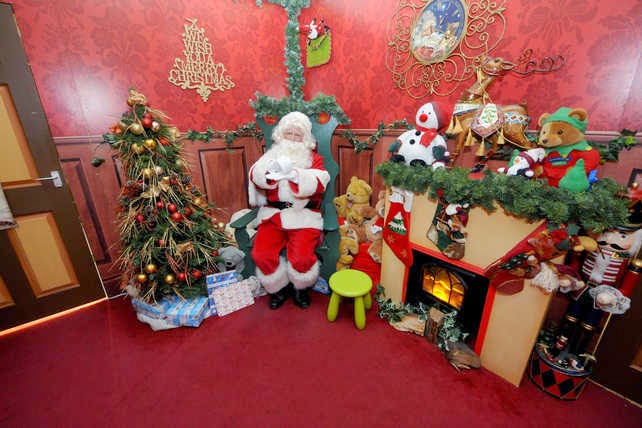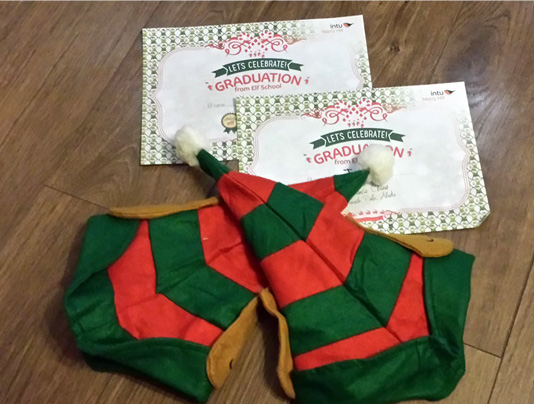 _______________
Santa Land (Santa Claus, Arizona)
Nina Talbot and her husband founded Santa Clause in 1937 with the hopes of turning the desolate wasteland into a place where families could settle and live the suburban dream. They hoped to attract investors with North Pole themed buildings and children's attractions dubbed Santa Claus Land. Unfortunately for the Talbots, investors never came. Thought a diner in the quaint snowy desert oasis gained a few fans through the years—including Duncan Hines and actress Jane Russell—the Nina Talbot sold the land in 1949. By the 1970s, the town had started to fall into disrepair. Now, derelict wooden huts and barbed wire fences are clear signs that Santa Claus doesn't live there anymore.
Alive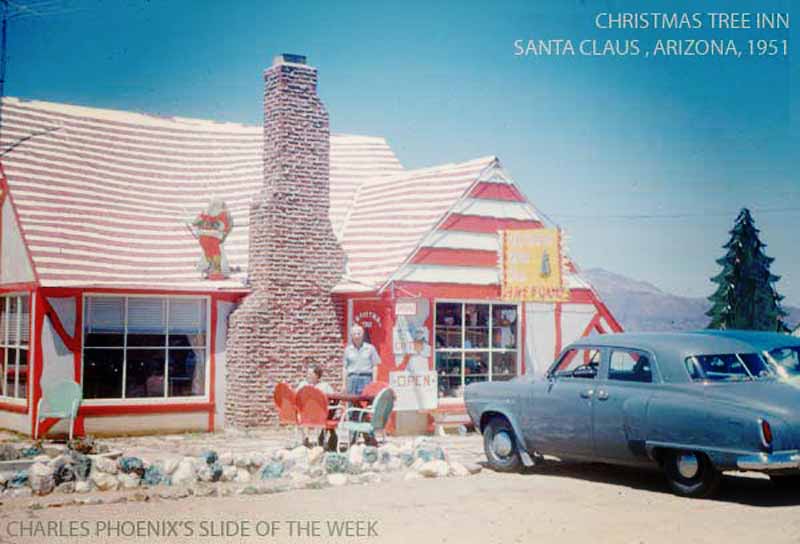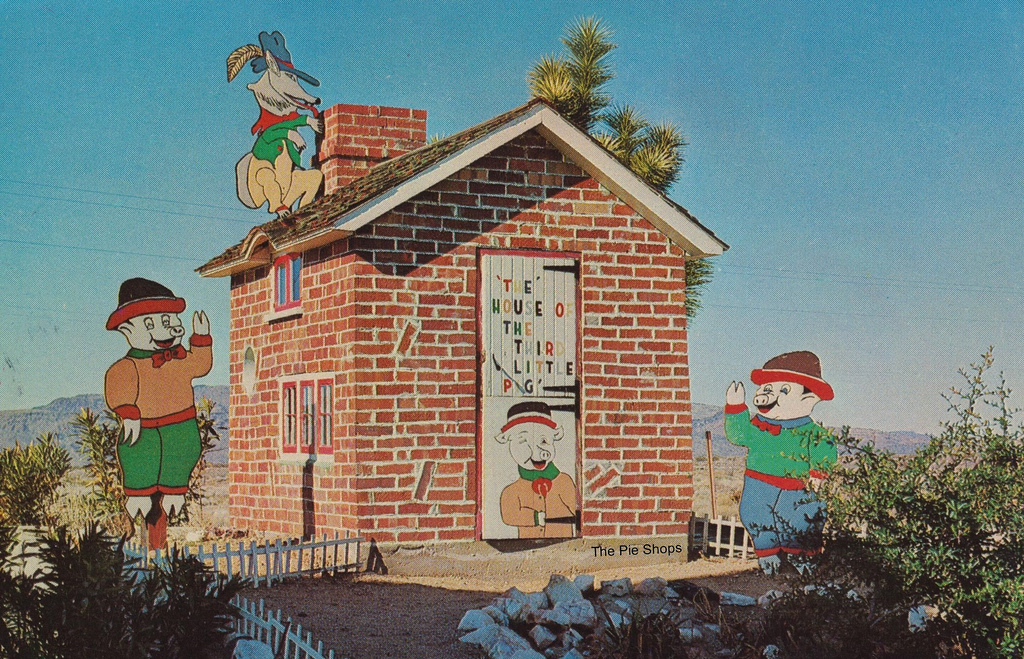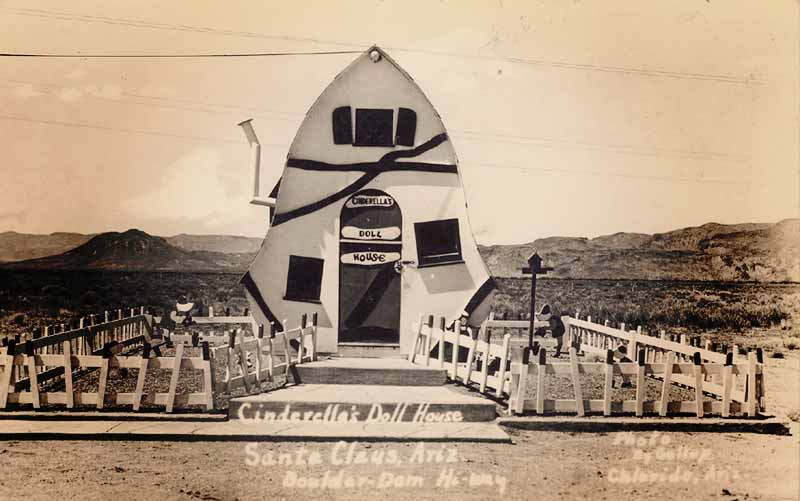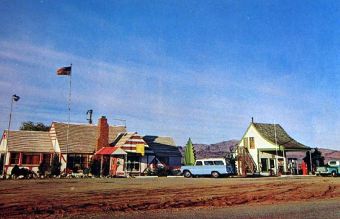 Dead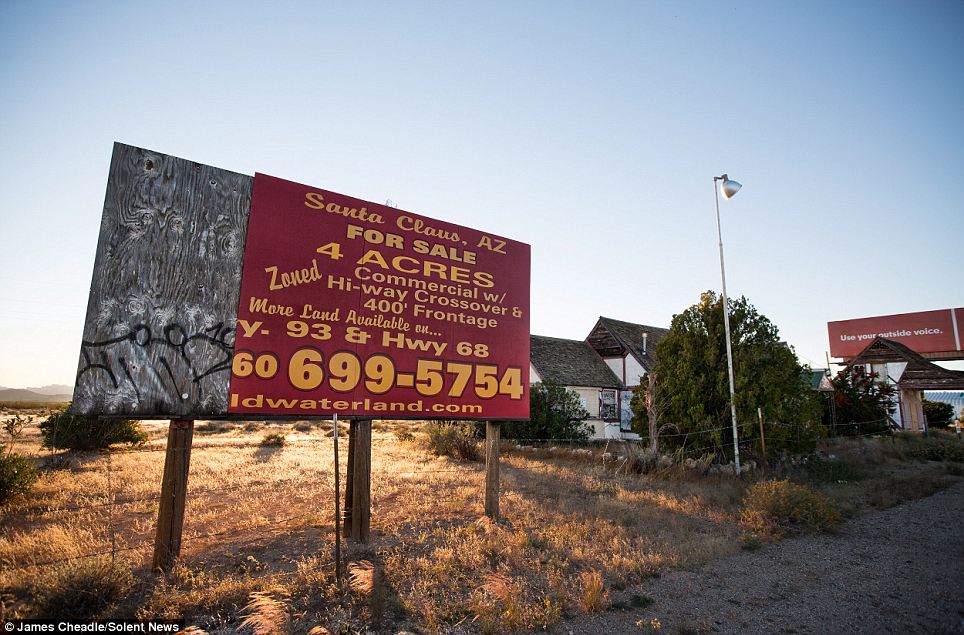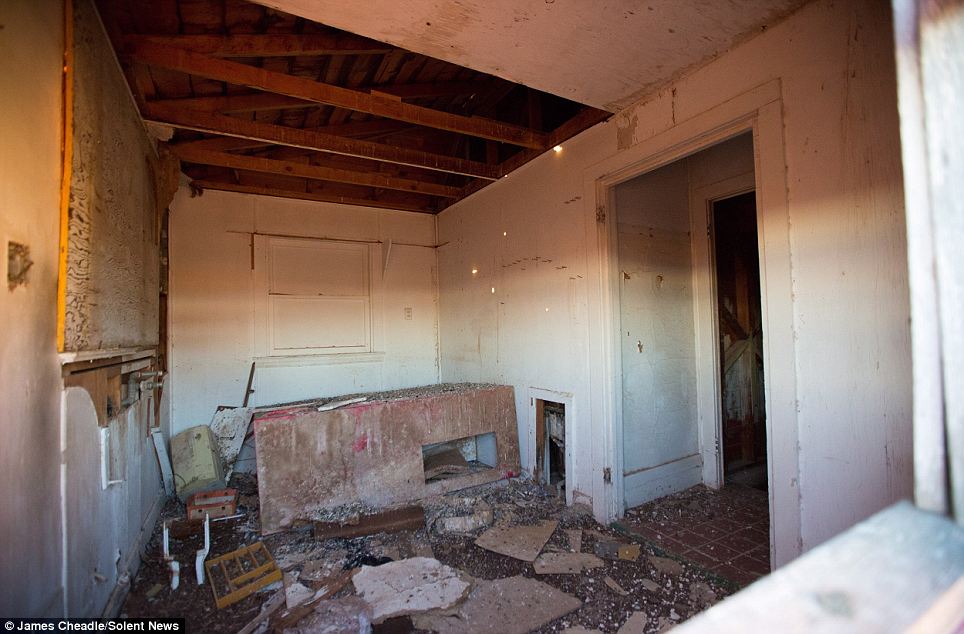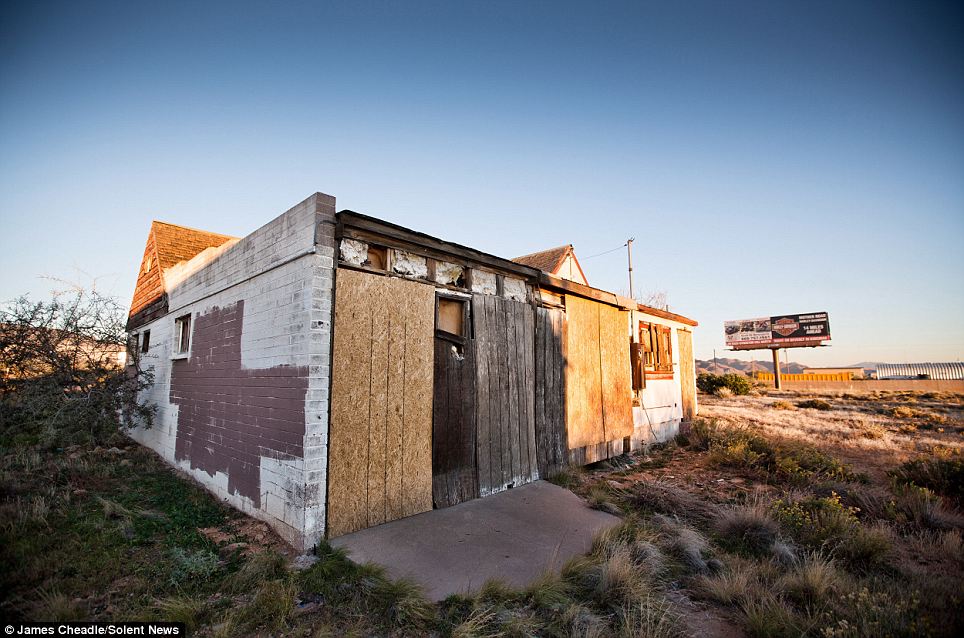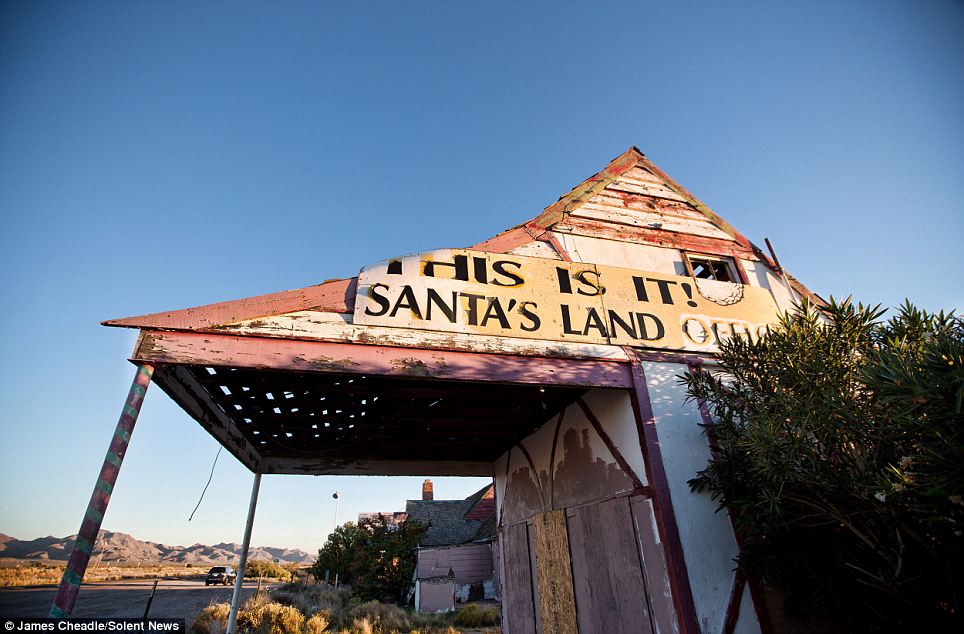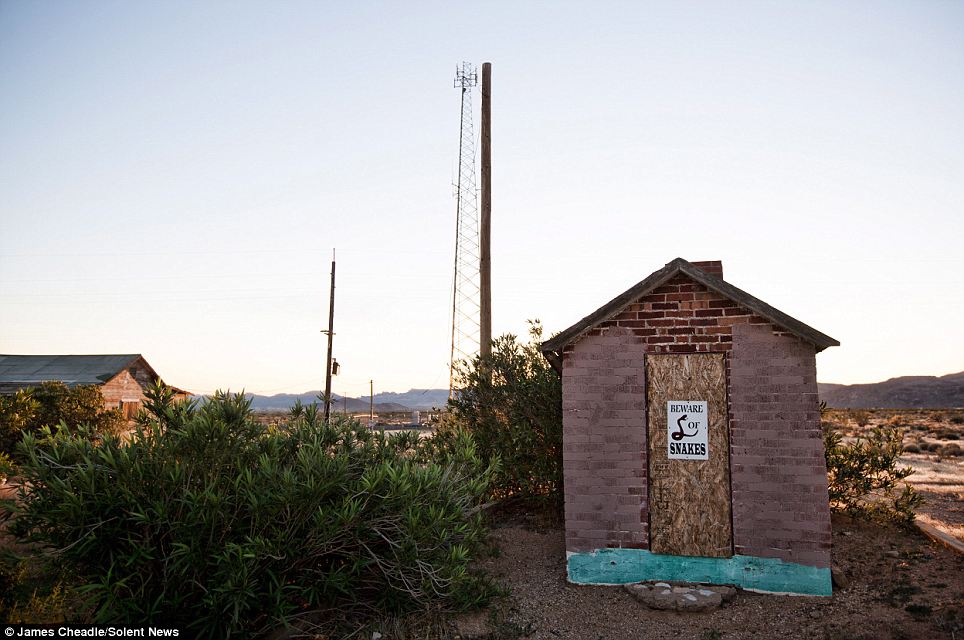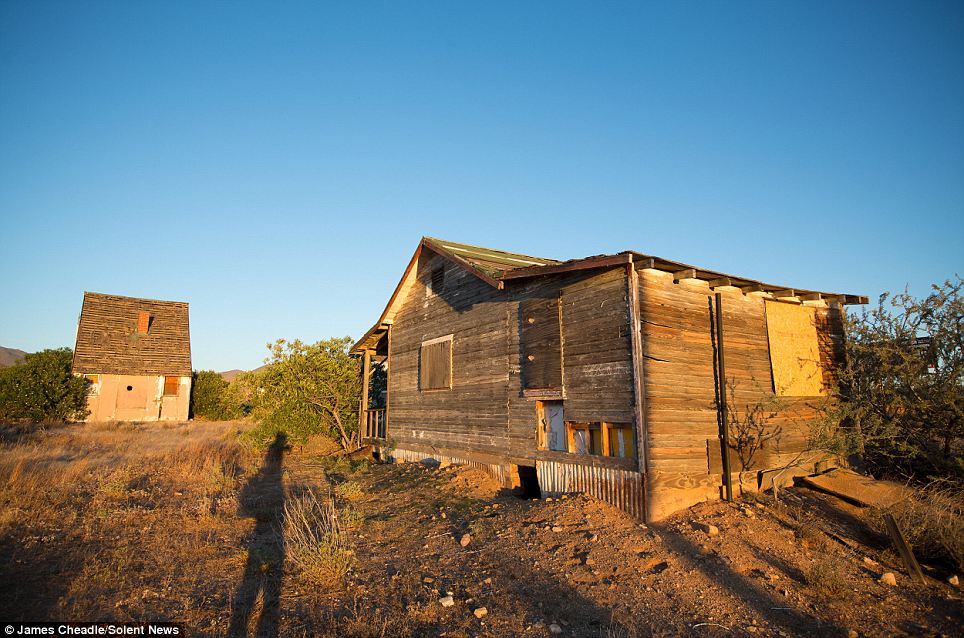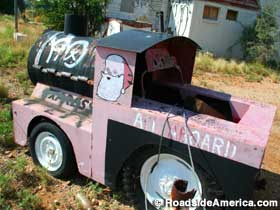 ______________
Eastland Mall Christmas (Charlotte, North Carolina)
Eastland Mall was famous in North Carolina in the 1990s for its yearly elaborate Christmas makeover. Until everyone stopped going there. Or caring. In about the year 2000 when it closed and became an empty shell. There were plans to turn the giant building into a movie studio but they never panned out. So they tore it down.
______________
Santa's Village (Lake Arrowhead, California)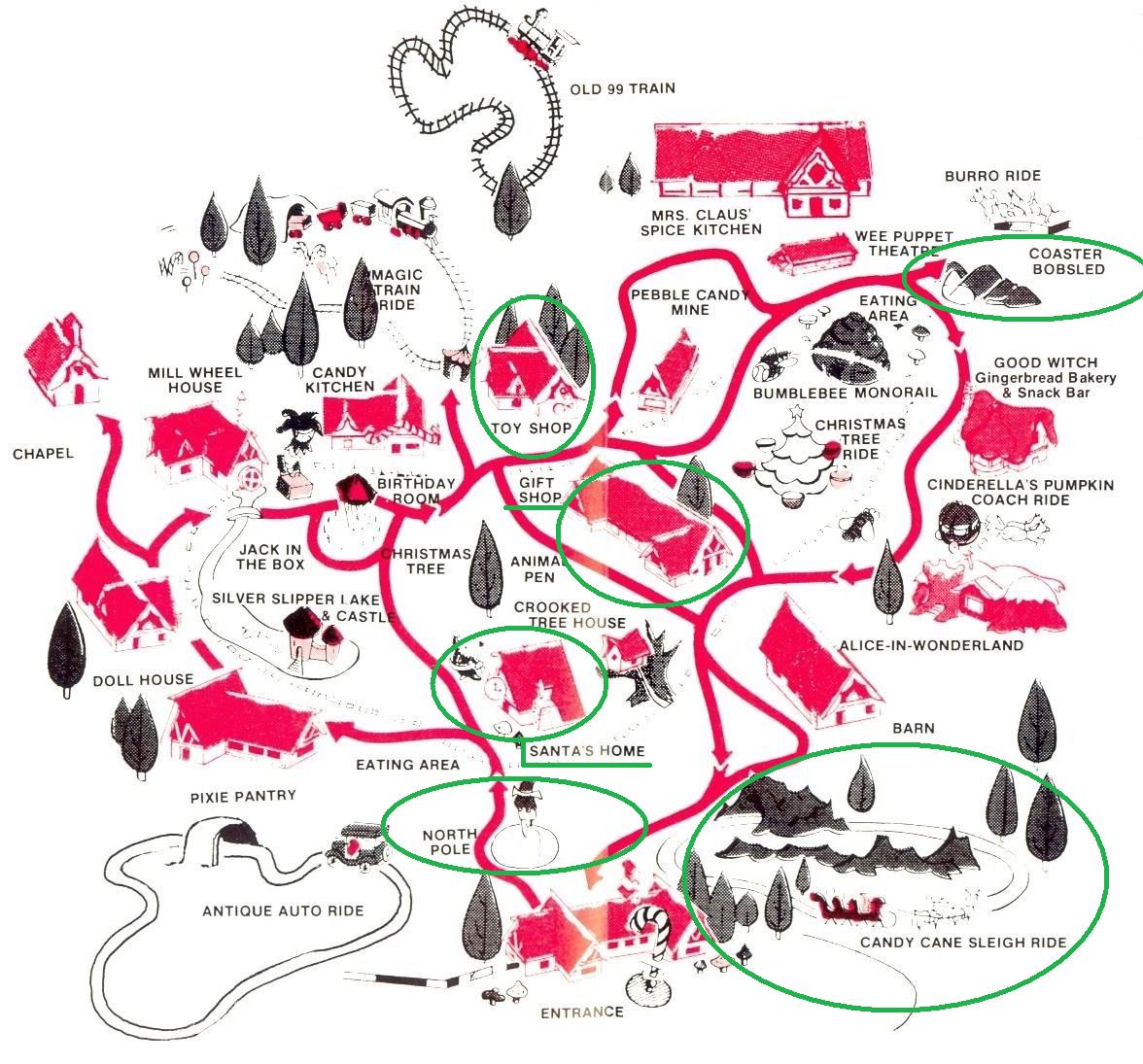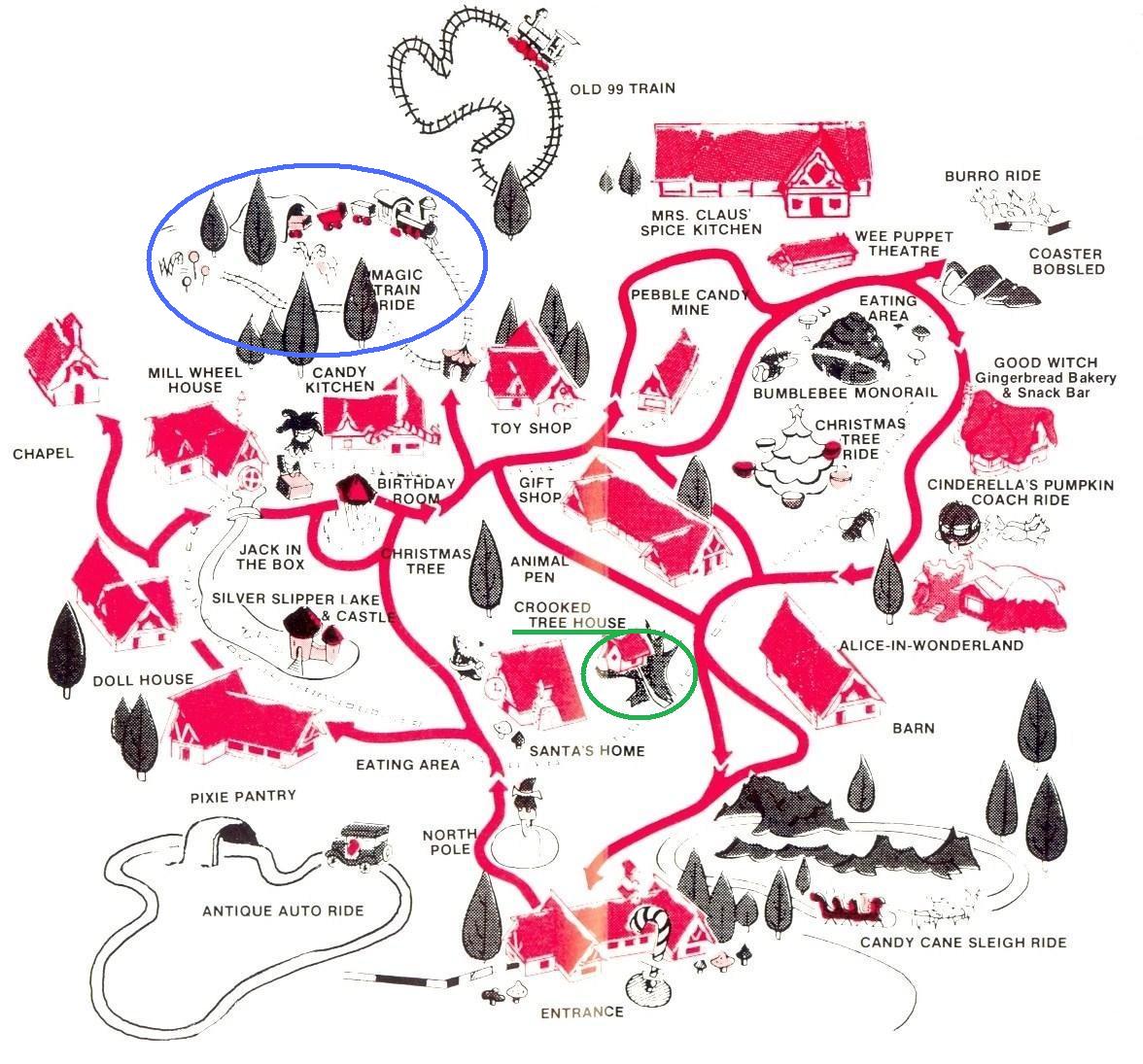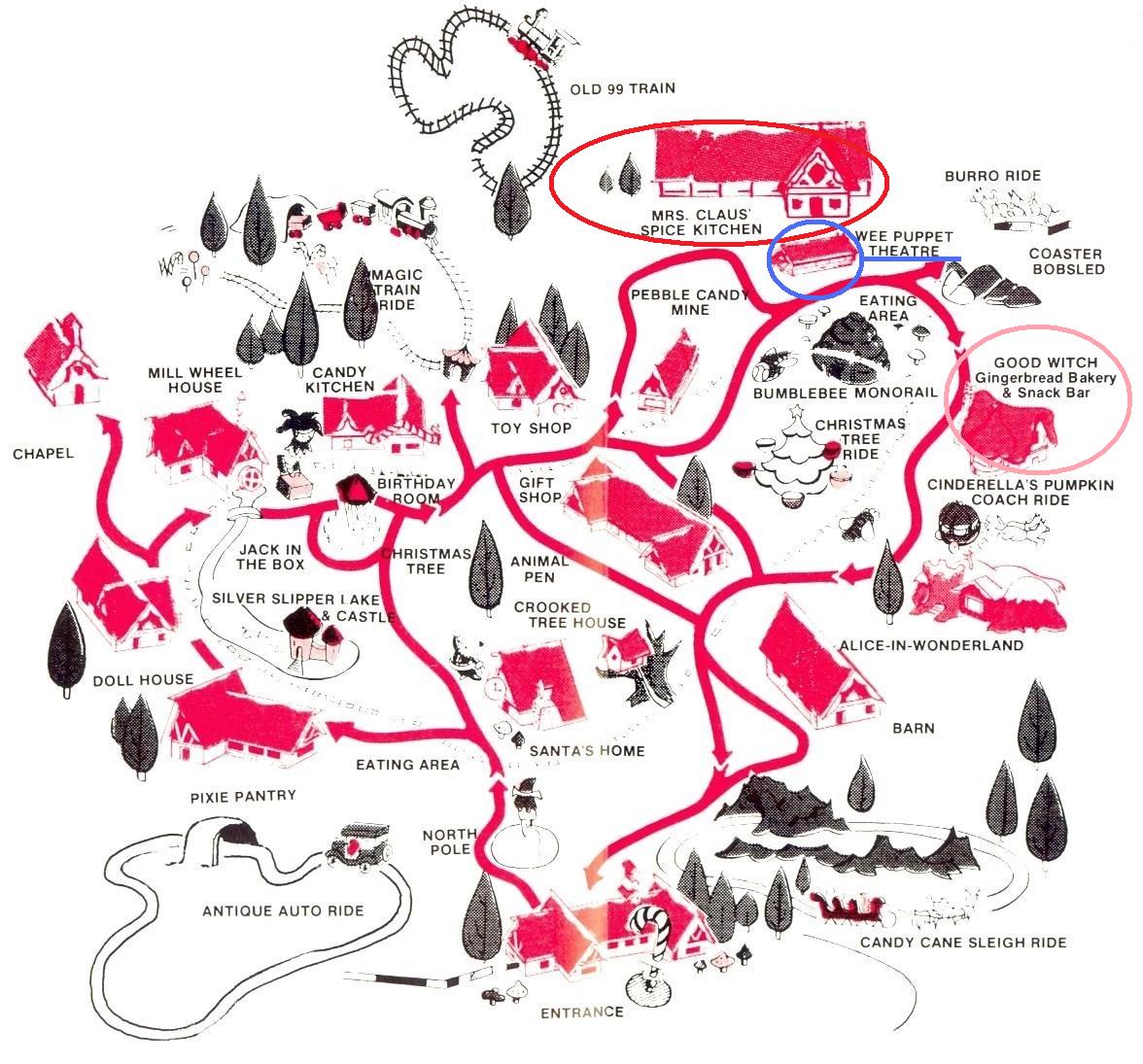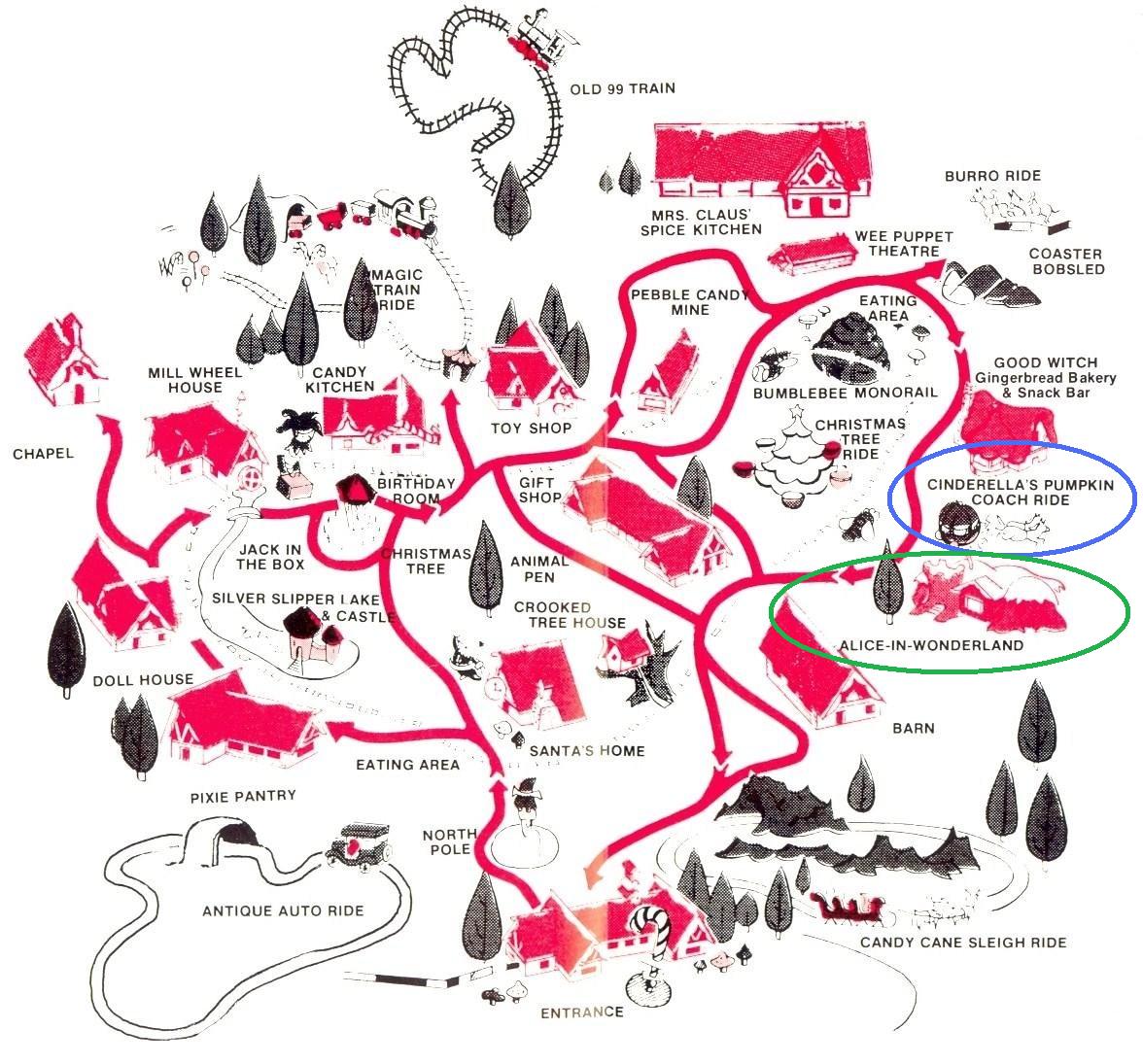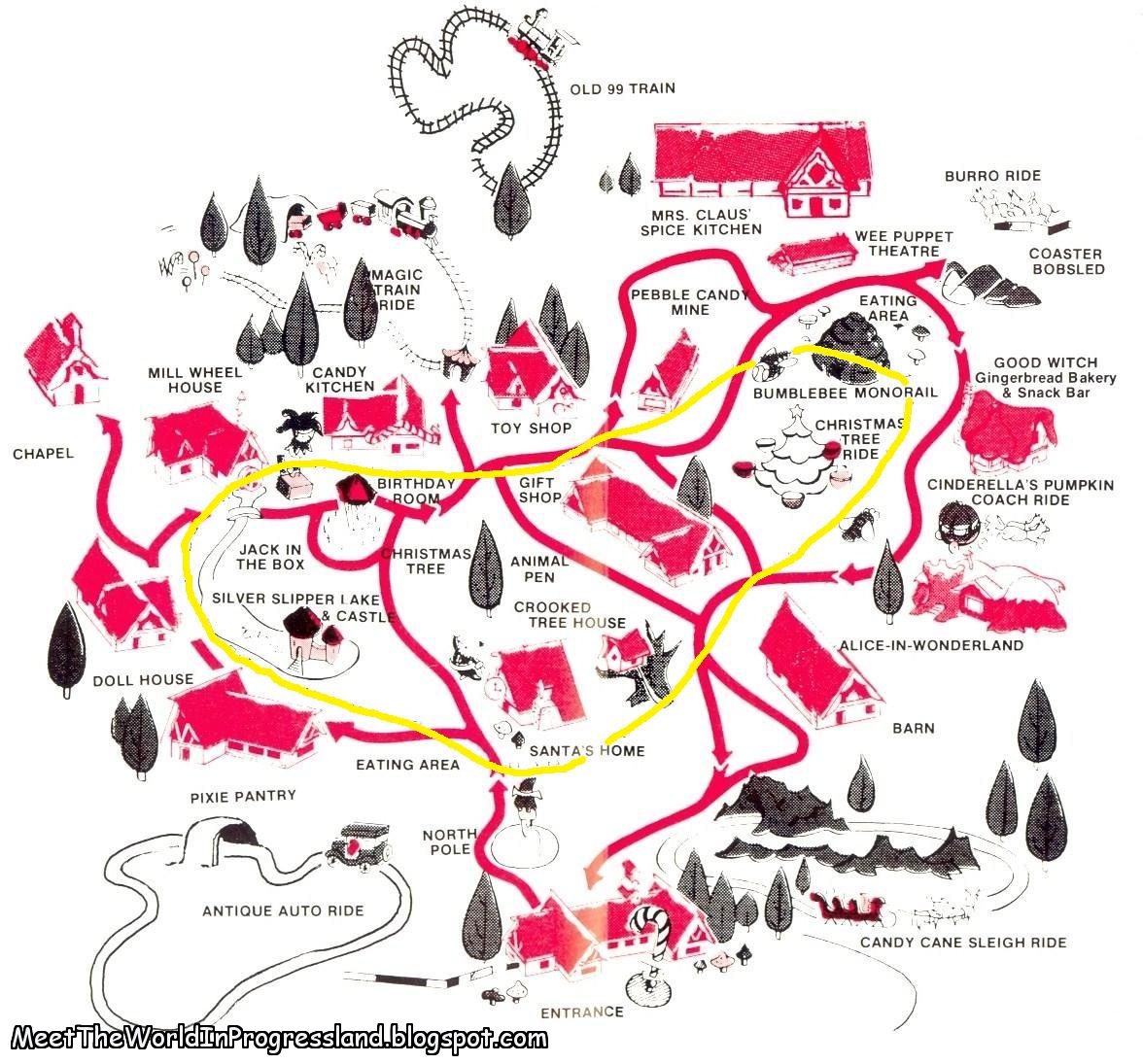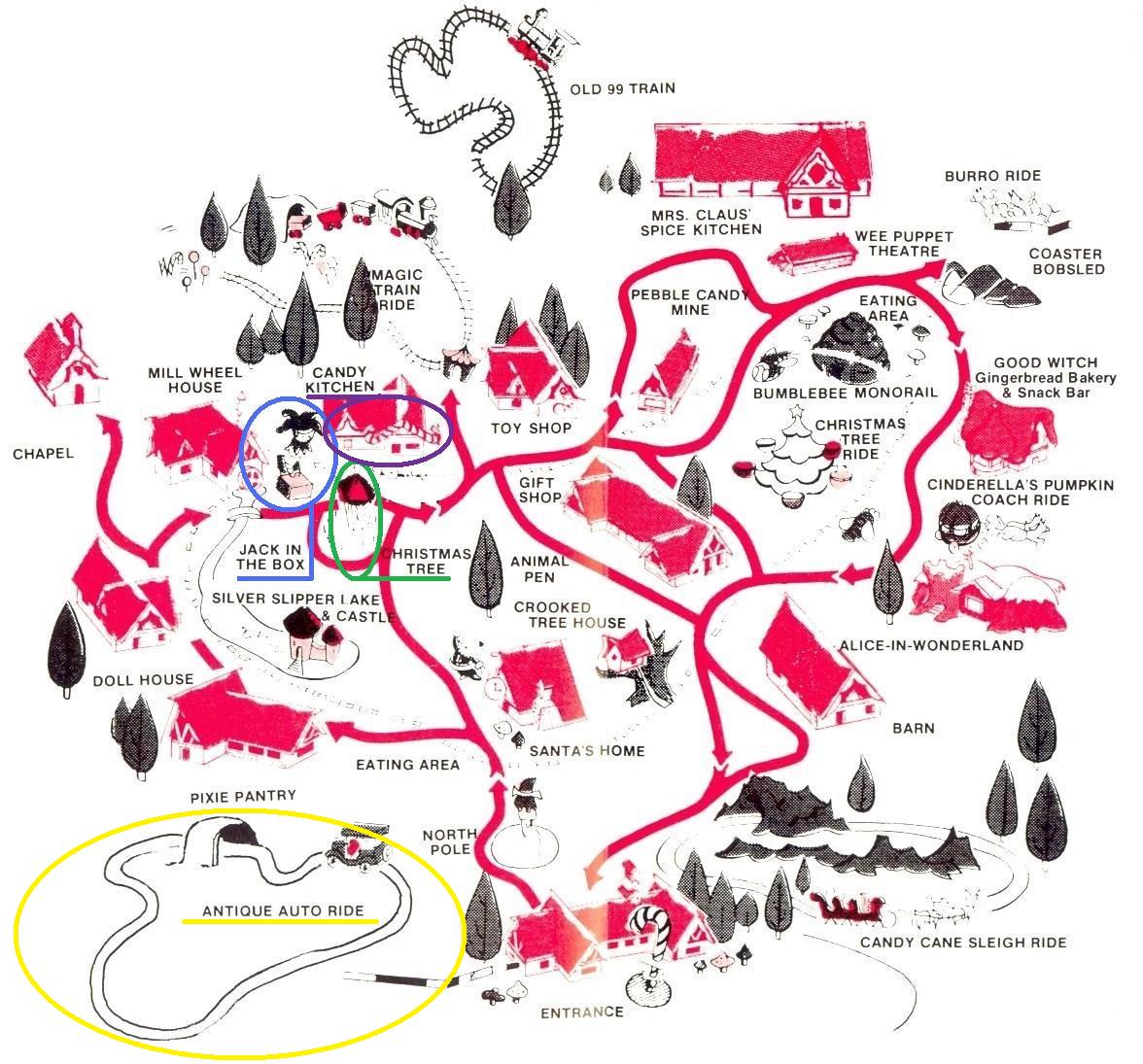 _______________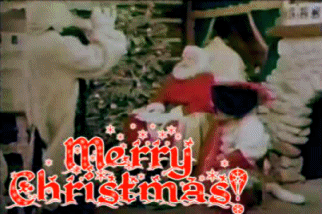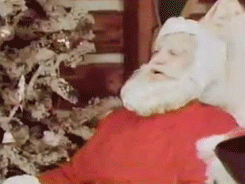 _______________
Santa Claus Land (Santa Claus, Indiana)
Santa Claus Land opened August 3, 1946; the theme park included a toy shop, toy displays, a restaurant, themed children's rides, and, of course, Santa. Koch's son Bill soon became the head of Santa Claus Land. In 1960, Bill married "Santa's daughter," Patricia Yellig; he remained active in the family business until his death in 2001. Bill and Pat had five children; the eldest, Will, was the park's president for more than 20 years until his unexpected death in 2010. Over the decades, Santa Claus Land flourished. Children from across the country came to sit on the real Santa's knee and whisper their Christmas wishes. Guests included Ronald Reagan, who stopped by in 1955.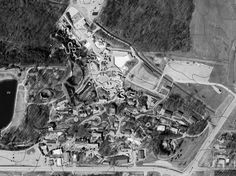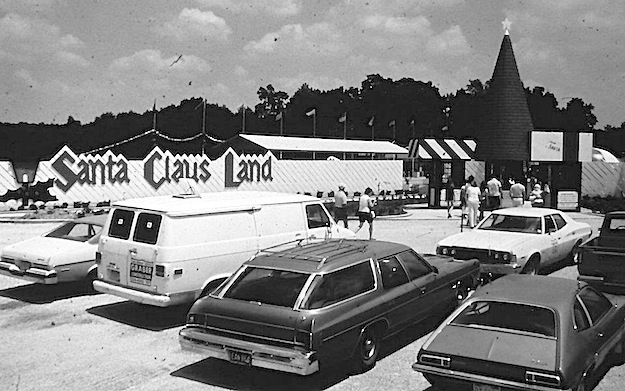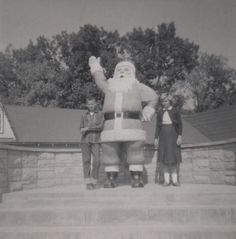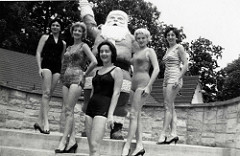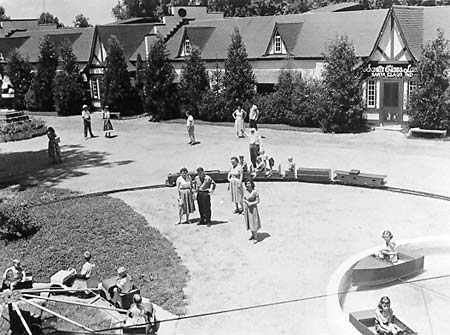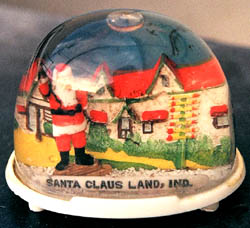 ______________
Ruislip Winter Wonderland (Northolt, UK)
Parents have vented their fury after another winter wonderland festive fun fair has been cancelled just two days before it was due to open. Despite announcing the event more than a month ago, the Ruislip Winter Wonderland in north London, was cancelled yesterday with organisers citing a disagreement with landowners. Today, one day before the scheduled opening, the site earmarked for the funfair at India Gardens in Northolt appeared barren and undeveloped. A "star-studded" opening night featuring appearances from I'm A Celebrity contestant David Van Day, EastEnders actor Matt Lapinskas and Coronation Street star Adam Rickitt was due to take place tomorrow. Other celebrity scheduled guests included Blue singer Lee Ryan, Another Level singer Dane Bowers and boxer Joe Calzaghe. Since the statement was posted more than 200 angry parents have posted messages over their disappointment, with some saying they believed it might have been a hoax. Nicola Powis commented: "The idiot running it has showed unprofessionalism, petulance and idiocy in all of the responses to the comments. I don't believe they ever had any intention of putting on the event. Idiots."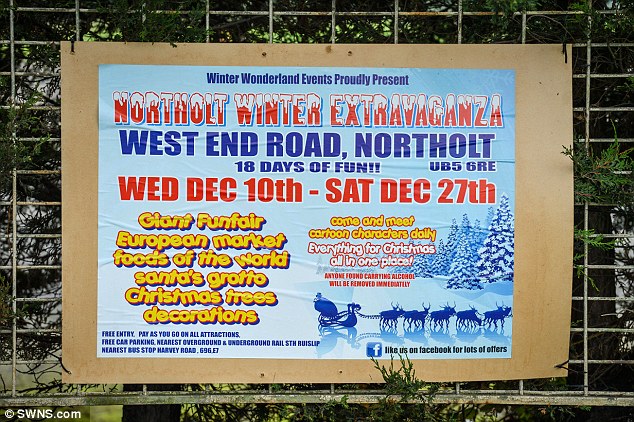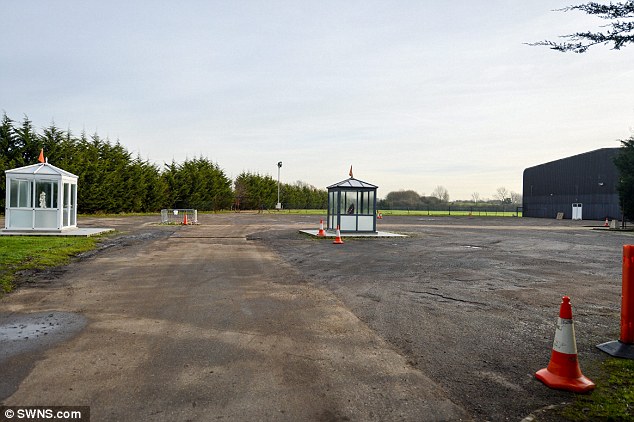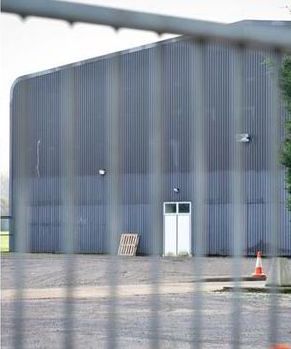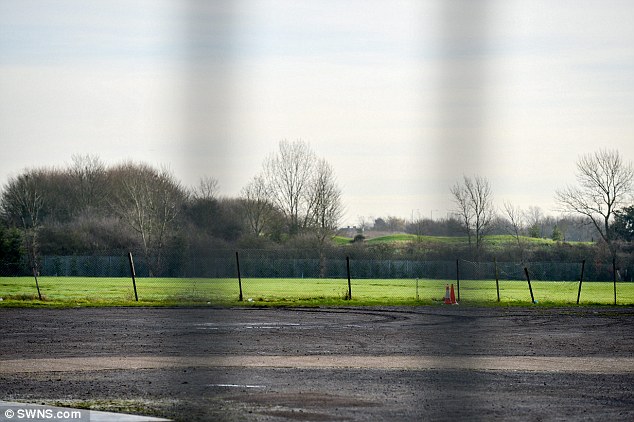 ______________
Minnie's Christmas Party (Anaheim, California)
Minnie's Christmas Party premiered at Disneyland on November 2, 2001, for the 2001 holiday season. But that was the end of its run. In fact, that was the end of having Christmas shows in the Fantasyland Theatre. Minnie's Christmas Party was virtually nonexistent in scope. The set was simplistic and flimsy enough that vibrations from the passing monorail caused it to shake so violently that an earthquake was hastily written into its plot. The plot — humans visit Minnie Mouse on Christmas — was dispatched with in five seconds followed by 45 minutes of yelling, jumping up and down, and painful stretches of up to minutes with performers standing in stunned silence. The script seemed to be written for children under the age of 1 year old.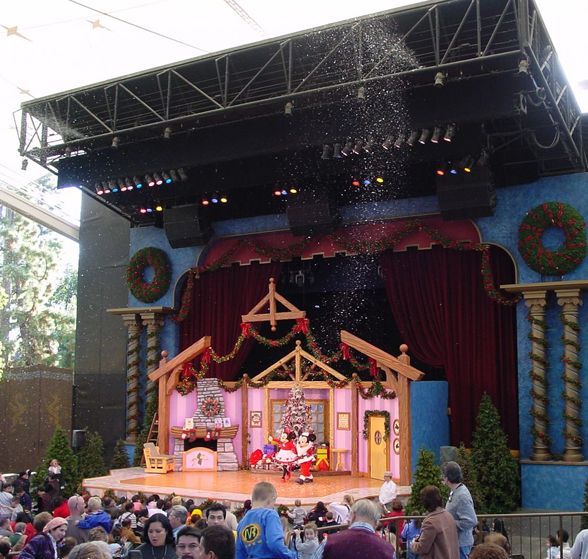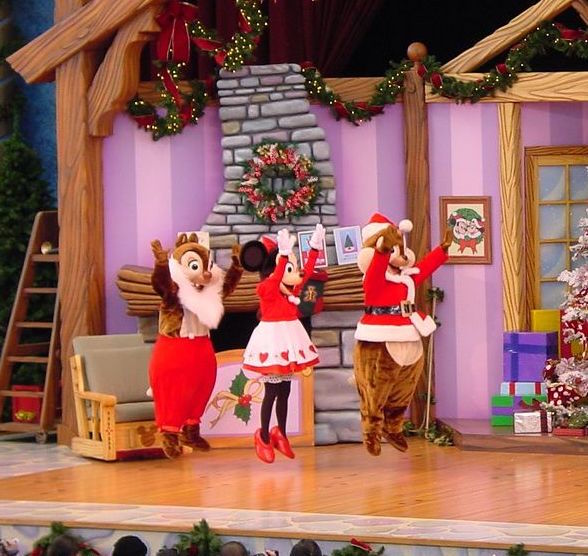 ______________
Santa's Workshop (North Pole, NY)
Of the six or so rides, three were not operating when I brought my family. This is obviously due to the fact they have not been properly maintained in years – which only leads me to wonder about the safety of the rides that were operating. The management claims that this is a "theme park" and that the rides aren't the main attraction. The rest of the park is just a bunch of "themed" gift shops that you can waste even more cash in if you don't feel that you've been ripped off enough after walking through the gate. There are also live shows here – I saw one of the park management yelling at a character for not standing in the right place during the parade performance. This place was probably charming in it's day but sadly that day has been long gone.
______________
Winter Wonderland (Milwaukee, WI)
Eighteen YouTube stars led by a Santa costumed Casey Neistat turned an abandoned mall in Milwaukee into a "winter wonderland" in 2017 for the area's Boys and Girls Clubs this holiday season. In a partnership with Samsung and the Milwaukee area Boys and Girls Clubs, creators like Akilah Hughes, Ann Lupo, Shaun McBride, Jesse Wellens, and Will Haynes taught members of the Boys and Girls Clubs to vlog after giving them gifts of cameras and gear provided by Samsung. After handing out the gifts, the creators led the kids to the abandoned mall, which Neistat and company had spent a month transforming into an idyllic winter scene.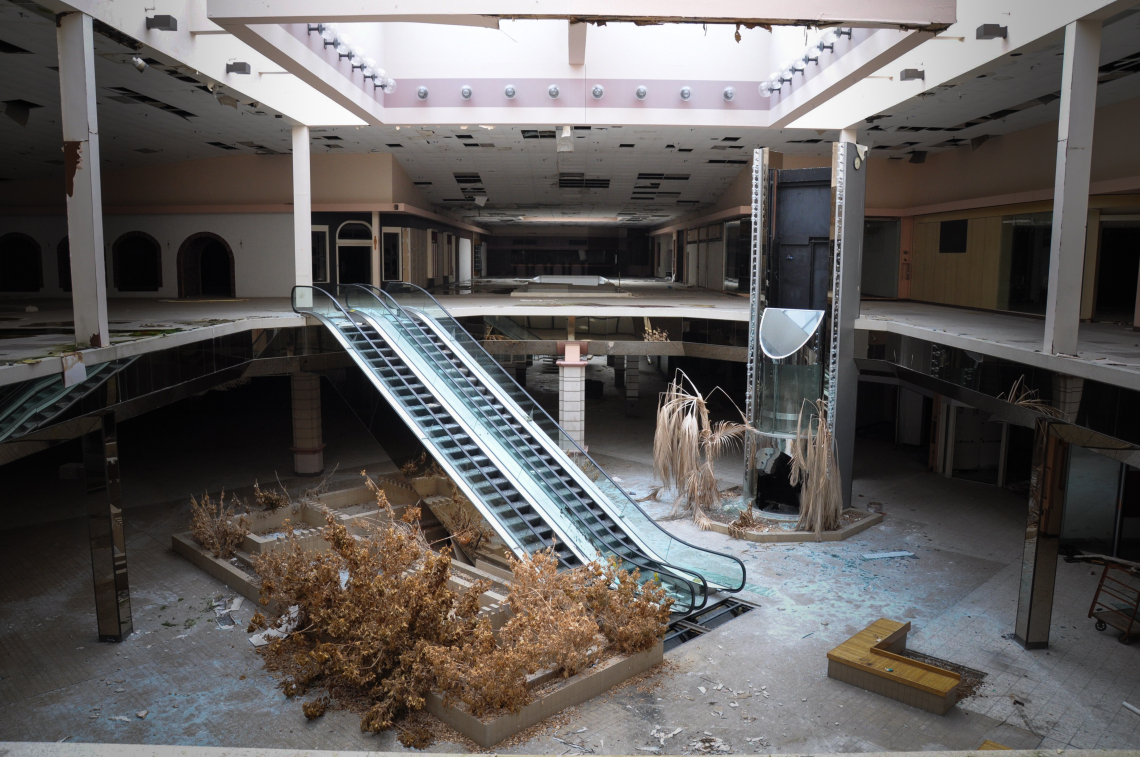 ______________
The Christmas Factory (Athens, Greece)
If you are outside of the country of Greece, the Greek National Tourism Organization would like you to believe that The Christmas Factory, "the most fabulous factory of Christmas", has returned to Technopolis – City of Athens in Gazi from November 28, 2015 to January 6, 2016. It is claimed this amazing theme park is installed in the centre of the city and – "with the help of elves, fairies and goblins – aims to spread the magic of Christmas to all visitors to Greece". Holiday travelers to Athens are told of the games, sweets, 'cheats', songs, presents, awards awaiting them at the Santa's House, the Toys Factory, the Digital Christmas, the Sweet Factory, the Ice Rink, the Carousel, the Train, the Wheel and the Slides "thanks to these fanciful heroes". The interesting thing is that there is no advertising for The Christmas Factory inside of Greece. That is because there is no money in Greece to produce The Christmas Factory this year. Visitors lured to Athens by the florid advertising for The Christmas Factory which is widespread throughout Europe, paid for by God knows whom, will, upon reaching the site of The Christmas Factory, find instead a single mechanical man statue dressed in a Santa Claus costume that has seen better days standing on the sidewalk. His recorded and looped voice thanks whoever has found him for visiting Greece in its time of need. You will also find two members of the military stationed near the Santa Claus mechanical man who will confiscate your phone or camera if you try to take a picture.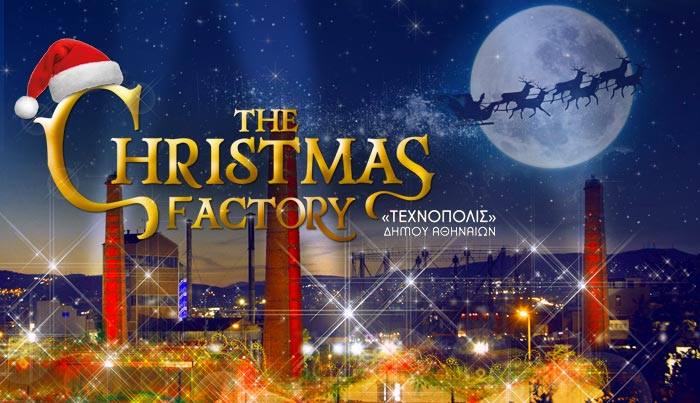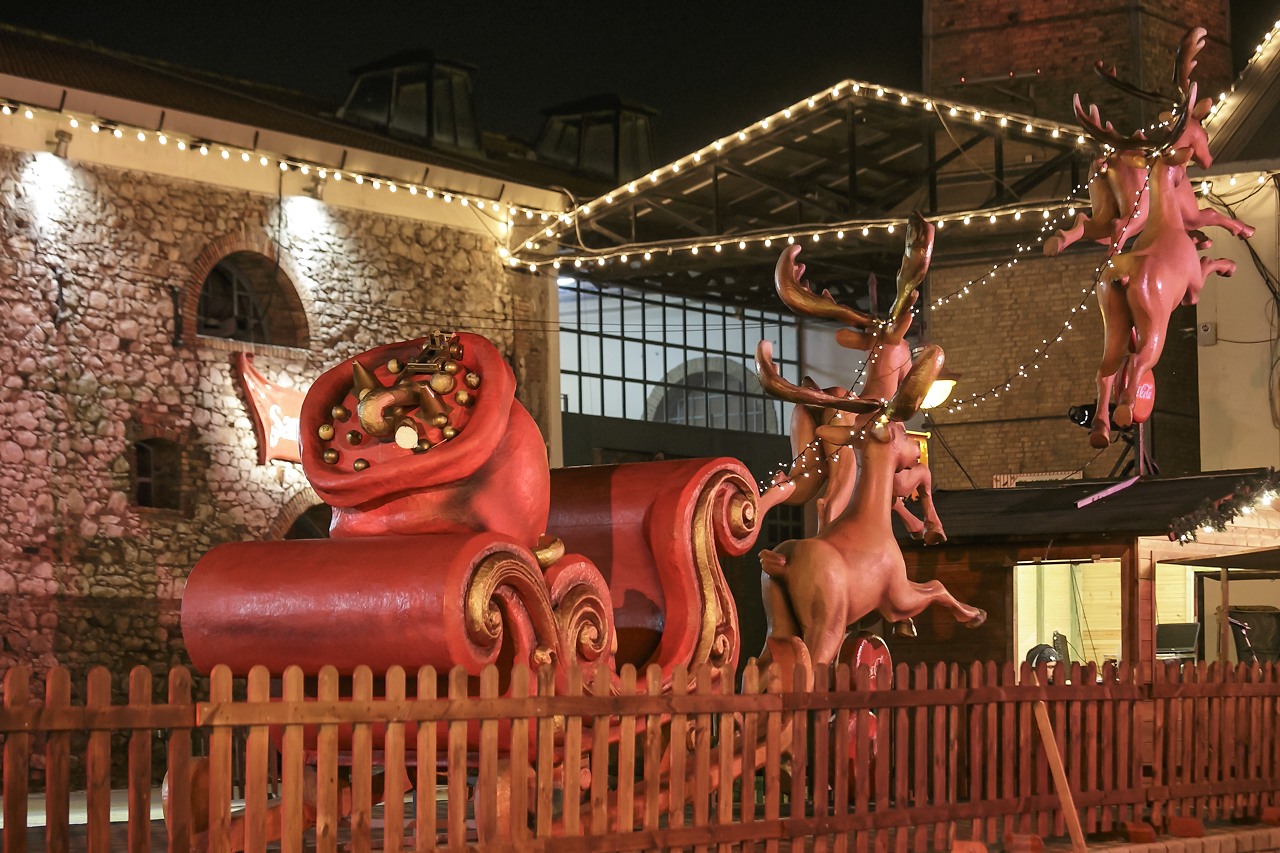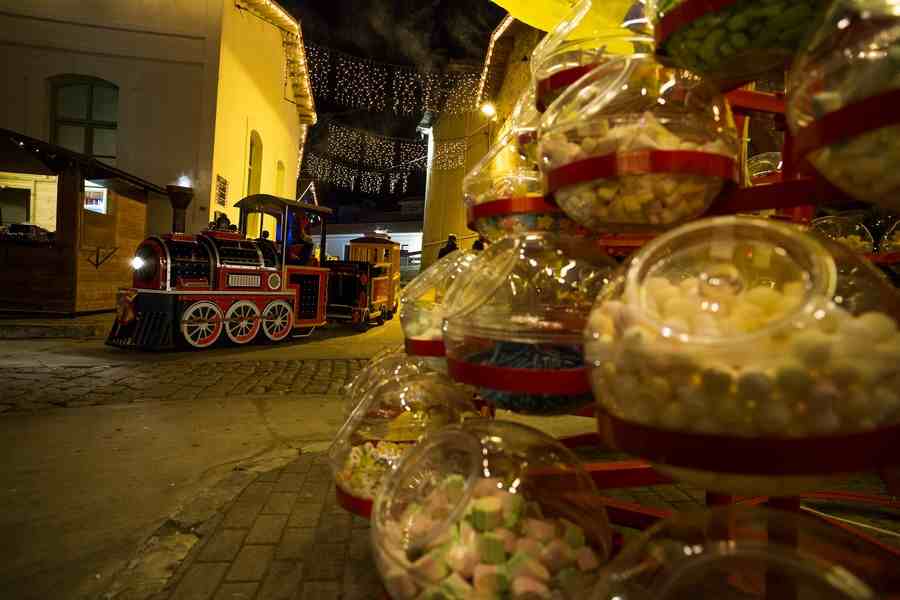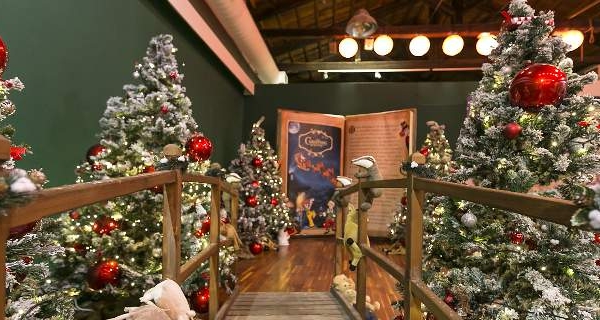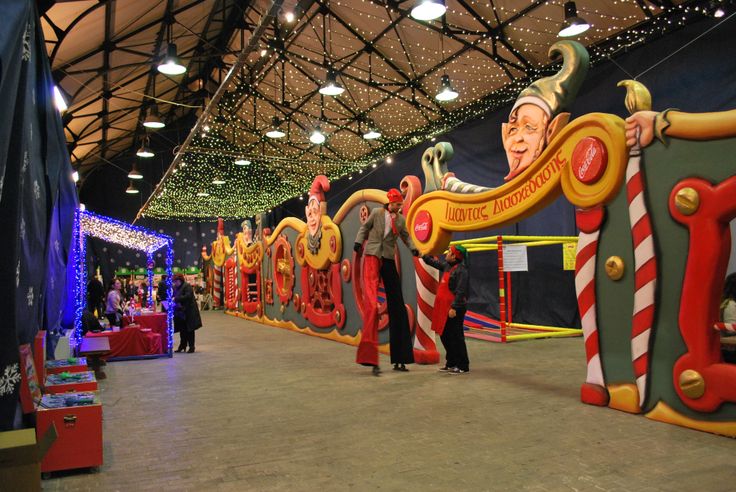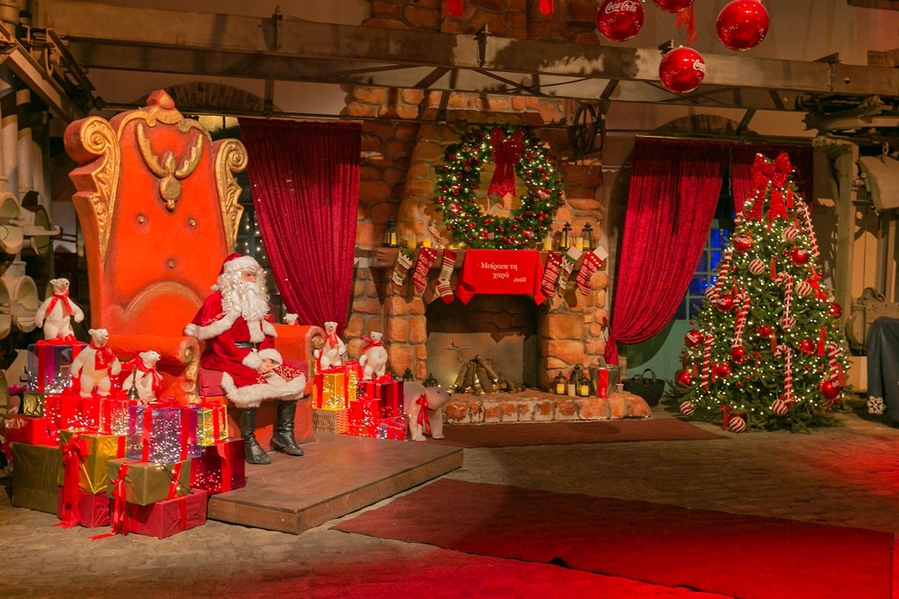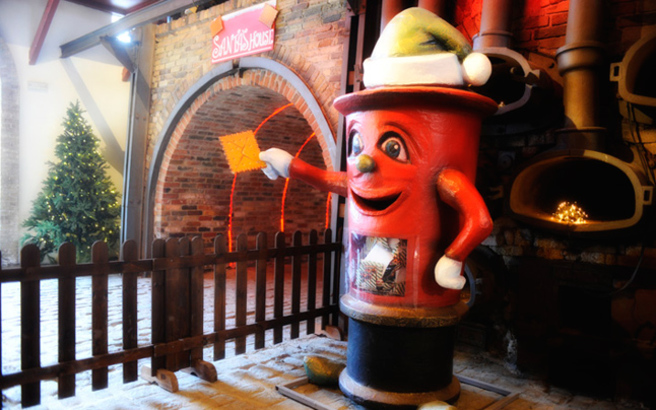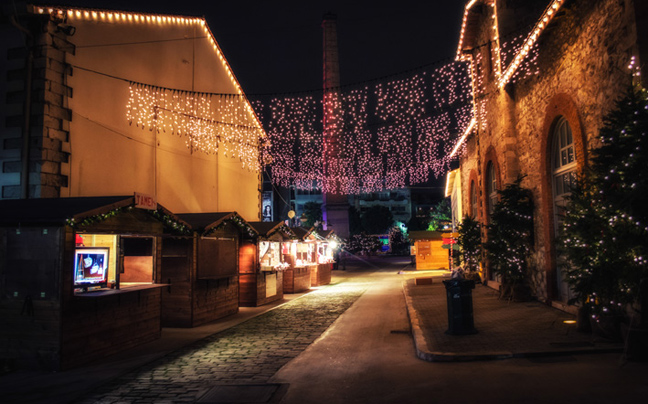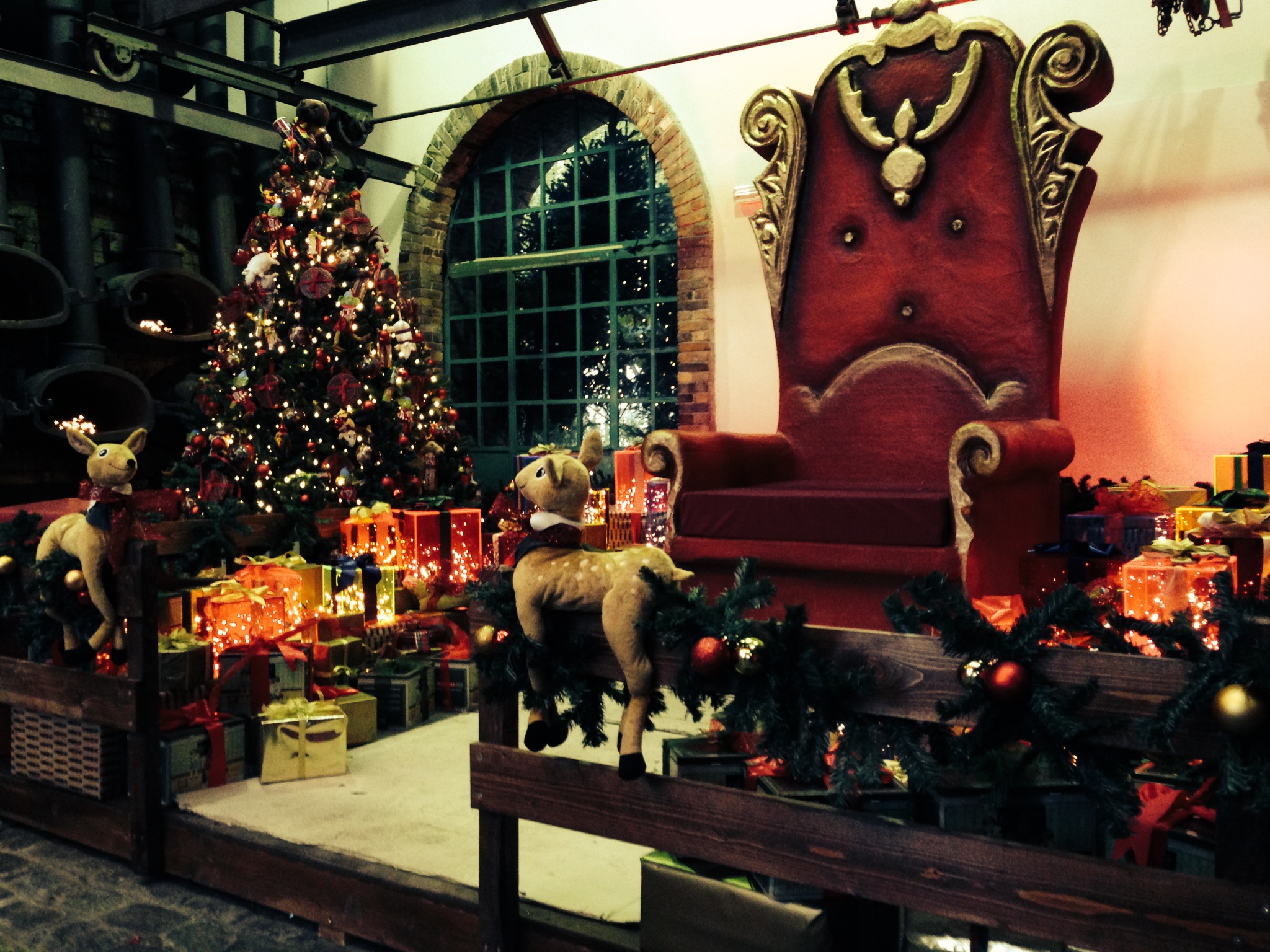 *
p.s. Hey. ** JM, Hey. And now we've chatted on FB so we're officially something. Thanks so much about 'PGL'. That's so great to hear. And thank Eli for me for sneaking it to you. And, again, in public, so great about your book forthcoming. Very excited for that, and such a fine home for it, and, again, a big definite on the 'welcome to …' post whenever you're ready. Uh, not much for me upcoming other than the TV script. A friend, the writer Robert Gluck, is passing through Paris, so I hope to see him. And a couple of other people. And the first Xmas buche is about to be purchased and eaten maybe this weekend. But, yeah, nose to TV's grindstone is my lot for now. Have a great one! ** David Ehrenstein, No, I haven't done a Barbet Schroeder Day, and that's an excellent idea, and I'll get right on that. What a strange and interesting work trajectory, that guy. Thanks a lot for the suggestion. Bon day! ** Sypha, Even Steven, as my … mom (?) used to say? Yeah, that Snuggly is quite the exciting press, and your book being there is very, very cool. Things are looking way up. ** Steve Erickson, Oh, wow, about interviewing Schroeder. Yeah, such a curious body of work. Huh. And I'll try holding my horses, as again my mom(?) used to say, weird, until your film is out here where we are. Congratulations! Mm, I don't think 'Vox Lux' has opened here yet, but I'm not entirely sure. I'll check. My hopes aren't very high, but I do mostly want to see it. ** _Black_Acrylic, Hi, Ben, Yeah, she's considered one of the Queens of the B's, as they say, except that a lot of her 'B' films have long outlasted the so-called 'A' movies of the same time. There's a lesson of some kind in that for artists, I think. ** KeatonCent, Hi. Wasn't Eddie Murphy in that Disney ride-adapt movie? I think I skipped that one big time, although … I thought about you yesterday, rightly or wrongly, when I read about Cannibal Corpse's guitarist freaking out and almost getting shot dead by police or whatever the hell happened. My ancient grandpa used to bite my ear when I was a kid whenever he saw me. I hated him, and I think I still do maybe. Strange, me? More than you even know. ** Rewritedept, Hi. Glad you're out and about. Quitting smoking, oh god, good luck with that one. When I know when I'll be in LA, I will disseminate said info, yes. I gave the new Spiriutualised a second try and it still sounded dull to me, so I'll wait and try it again in a few years or something. One of the buches is chosen for the purposes of having a collective buche feast with Michael, Bene, kid Milo, Zac, and me this weekend or Monday before they scurry off to Australia for the holidays. It will be the buche that looks like a treasure box with the edible key sticking out of it if you remember that one. ** Misanthrope, That seems to have been one of her calling cards. Yeah, I had a sneaking suspicion that Morrison/Doors had something to do with you reading that Rechy book. I will keep my usual snark about The Doors' lyrics deep in my internal gloom where it no doubt belongs. Rechy thought anyone who wrote even tangentially about male hustlers automatically owed him everything. One of the best things about critics getting accustomed to what you do is that they stop saying your work is a protege of writers they know about. I never ever get Burroughs and Genet comparisons anymore apart from 'in the tradition of'. Rechy just had one his old novels, 'Numbers', published here in France last month, so he might just head over here, but he's really old and probably too vain to want people to get a good look at what the old him looks like, so I doubt it. Hey, more power to him. ** Okay. Today I get to simultaneously acknowledge Xmas's approach and indulge my theme park obsession in one go by restoring the festive, formerly dead post you see up up above. Please join me in prizing its wares. See you tomorrow.